Calendar: Nov. 15
Parties, concerts, social group meetings and more through Nov. 21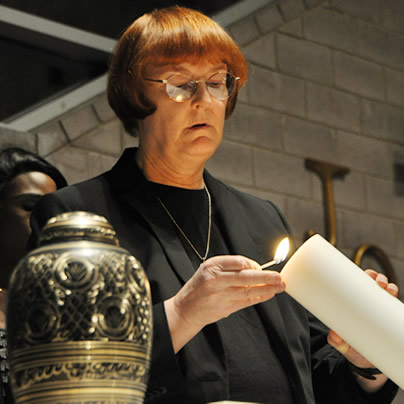 Friday, Nov. 15
Howard Community College's Rep Stage (10901 Little Patuxent Prkwy., Columbia, Md.) presents "I Am My Own Wife," a one-man show performed by Michael Stebbins, tonight at 8 p.m. The play tells the true story of Charlotte von Mahlsdorf, a German transvestite who survived the Nazi and East German Communist regimes. Tickets range from $33-40. For details, visit repstage.org or call 443-518-1500.
Lisa Marie Presley performs at Wolf Trap (1645 Trap Rd., Vienna, Va.) tonight at 8 p.m. She performs songs from her latest album "Storm and Grace" and older hits. Tickets range from $35-$40. To purchase tickets and for more information, visit wolftrap.org.
http://www.youtube.com/watch?v=2NcHogHRE7Y
Cobalt (1639 R St., N.W.) hosts free vodka Friday tonight from 9 p.m.-3 a.m. Free rail vodka 11 p.m.-midnight. Two DJs on two floors.  Cover is $10. Admission is limited to guests 21 and over. For more information, visit cobaltdc.com.
Saturday, Nov. 16
The Latino Queer Bilingual Writing Group hosts its monthly workshop today at the D.C. Center (2000 14th St., N.W.) today from 12:30-2:30 p.m. Open to writers of any genre and levels of experience to share creative work in Spanish or English. Workshop is free and no prior experience is necessary. For details, call 202-682-2245 or email [email protected].
Burgundy Crescent, a gay volunteer organization, volunteers for Casey Trees to help plant 50 shade trees at the Armed Forces Retirement Home (199 Rock Creek Church Rd., N.W.) from 9 a.m.-noon today. Wear appropriate clothing such as closed toe shoes. Bring photo ID. To volunteer, email [email protected]. For more details, visit burgundycrescent.org.
The Smithsonian hosts 12 contemporary poets for a public reading of their work in "Lines in Long Array: A Civil War Commemoration: Poems and Photographs, Past and Present" at the National Portrait Gallery (8th and F streets, N.W.) in the Tucker McEvoy Auditorium today at 2 p.m. Afterward, there will be a round table discussion and book signing. It is the first time the Smithsonian has commissioned works of poetry. Cost is free. For details, visit npg.si.edu.
Town (2009 8th St., N.W.) hosts "Gagarama" to celebrate Lady Gaga's new album "ARTPOP" tonight at 10 p.m. Lady Gaga music will play upstairs and downstairs will be a Gaga-free playlist. The cover is $8 from 10-11 p.m. and $12 after 11 p.m. There will be $3 drinks before 11 p.m. The drag show starts at 10:30 p.m. Admission is limited to guests 21 and over. For more information, visit towndc.com.
Sunday, Nov. 17
A benefit for Rehoboth Beach, Del.,-based singer Viki Dee — a popular lesbian entertainer there who lost her home and pets in an October house fire — has been rescheduled to occur today from 2-7 p.m. at the Rehoboth Beach Convention Center (229 Rehoboth Ave.). The benefit will feature 15 local entertainers, silent and live auctions and a spaghetti dinner. Tickets are $25 and can be purchased at Maggio Shields Real Estate (70 Rehoboth Ave., No. 101), Sign-a-Rama or CAMP Rehoboth (37 Baltimore Ave.).
Dignity Washington, an LGBT Catholic group, hosts "Love Lost in Translation: Homosexuality and the Bible," a PowerPoint presentation, today at 3 p.m. at St. Margaret's Episcopal Church (1830 Connecticut Ave.). Danish linguist and theologian K. Renato Lings will give the presentation. Visit dignitywashington.org for details.
Perry's (1811 Columbia Rd., N.W.) hosts its weekly "Sunday Drag Brunch" today from 10 a.m.-3 p.m. The cost is $24.95 for an all-you-can-eat buffet. For more details, visit perrysadamsmorgan.com.
Adventuring, an LGBT outdoors group, hosts a circuit hike through Old Rag early this morning at 1:15 a.m. Meet at 1:15 a.m at the East Falls Church Kiss and Ride (2001 N. Sycamore St., Arlington, Va.). Hike time starts at 3:30 a.m. After the hike there will be a wait at the peak to watch the sun rise after 7 a.m. There is an optional breakfast at the Northside 29 Restaurant (5037 Lee Hwy., Warrenton, Va.) after the hike. For advanced hikers only. Bring plenty of snacks and drinks. Wear sturdy boots and bring a head lamp. Cost is $25. For more information, visit adventuring.org.
Monday, Nov. 18
The D.C. Center (1318 U St., N.W.) hosts coffee drop-in hours this morning from 10 a.m.-noon for the senior LGBT community. Older LGBT adults can come and enjoy complimentary coffee and conversation with other community members. For more information, visit thedccenter.org.
The D.C. Center (2000 14th St., N.W.) hosts Adoption Information Night tonight from 6-8 p.m. Learn about the D.C. child welfare system and the need for host/foster families in the District. Foster and host parents will speak as well as representatives of the Latin American Youth Center's Child Placement programs. A question-and-answer session will follow. The event is free. For more details, visit thedccenter.org.
Tuesday, Nov. 19
Green Lantern (1335 Green Ct., N.W.) hosts its weekly "FUK!T Packing Party" from 7-10:30 p.m. tonight. For more details, visit thedccenter.org or greenlanterndc.com.
Whitman-Walker hosts free HIV testing at Panam Supermarker (3552 14th St., N.W.) tonight from 7-9 p.m. For details, visir Whitman-walker.org.
University of Maryland (College Park, Md.) hosts "Queering the Body: Performing the Self" tonight from 6:30-8:30 p.m. in the Stamp Student Union. Kris Grey, a gender queer artist, gives a performance lecture about exposing the permeability and constructed nature of the male/female binary. Admission is free. For details, visit umd.edu.
Wednesday, Nov. 20
Bookmen D.C., an informal men's gay literature group, discusses "The Practical Heart" by Allan Gurganus, a tale about inhabitants in a North Carolina town including a young man dying of AIDS, at 2101 E St., N.W.at 7:30 p.m. All are welcome. For details, visit bookmendc.blogspot.com.
The Tom Davoren Social Bridge Club meets tonight at 7:30 p.m. at the Dignity Center (721 8th St., S.E.) for social bridge. No partner needed. For more information, call 301-345-1571.
The Metropolitan Community Church of Washington (474 Ridge St., N.W.) hosts the D.C. observance of the Transgender Day of Remembrance today at 6 p.m.  The vigil remembers the transgender people whose lives have been lost. For more information, visit thedccenter.org.
Thursday, Nov. 21
Burgundy Crescent, a gay volunteer organization, volunteers for the National Gay and Lesbian Chamber of Commerce for its 11th annual National Dinner Gala at the NGLCC office (729 15th St., N.W) and the National Building Musem (401 F St., N.W.) today at various times. Volunteers will assist with facilitating the dinner in registration, greeting guests, crowd management and more. There is a possibility volunteers can enjoy the dinner. To volunteer, email [email protected]. For more details on exact volunteer times and locations, visit burgundycrescent.org.
The D.C. Center hosts "Beaujolais Nouveau," a wine tasting and networking event, tonight from 7-9 p.m.  Beaujolais Nouveua is a red wine produced in the Beaujolais region in France. Every year after weeks of fermentation it is released for sale on the third Thursday of November. The party is hosted by Ebone Bell, founder and managing editor of bi-monthly lesbian publication Tagg, and Laura V Steiner, the owner and CEO of Meliora Pet Care and active LGBT community member. Tickets are $20. To purchase tickets visit thedccenter.org.
The D.C. Center (1318 U St., N.W.) hosts its monthly Poly Discussion Group at 7 p.m. People of all different stages are invited to discuss polyamory and other consensual non-monogamous relationships. This event is for new comers, established polyamorous relationships and open to all sexual orientations. For details, visit thedccenter.org.
Nellie's Sports Bar (900 U St., N.W.) hosts the "2013 NCA Queer No Host Party" tonight from 9 p.m.-midnight. Bring your friends and colleagues for fun and queer solidarity to celebrate the third Queer No Host. For more information, visit nelliessportsbar.com.
PHOTOS: Superstar Drag Revue
Bombalicious Eklaver leads the show at Selina Rooftop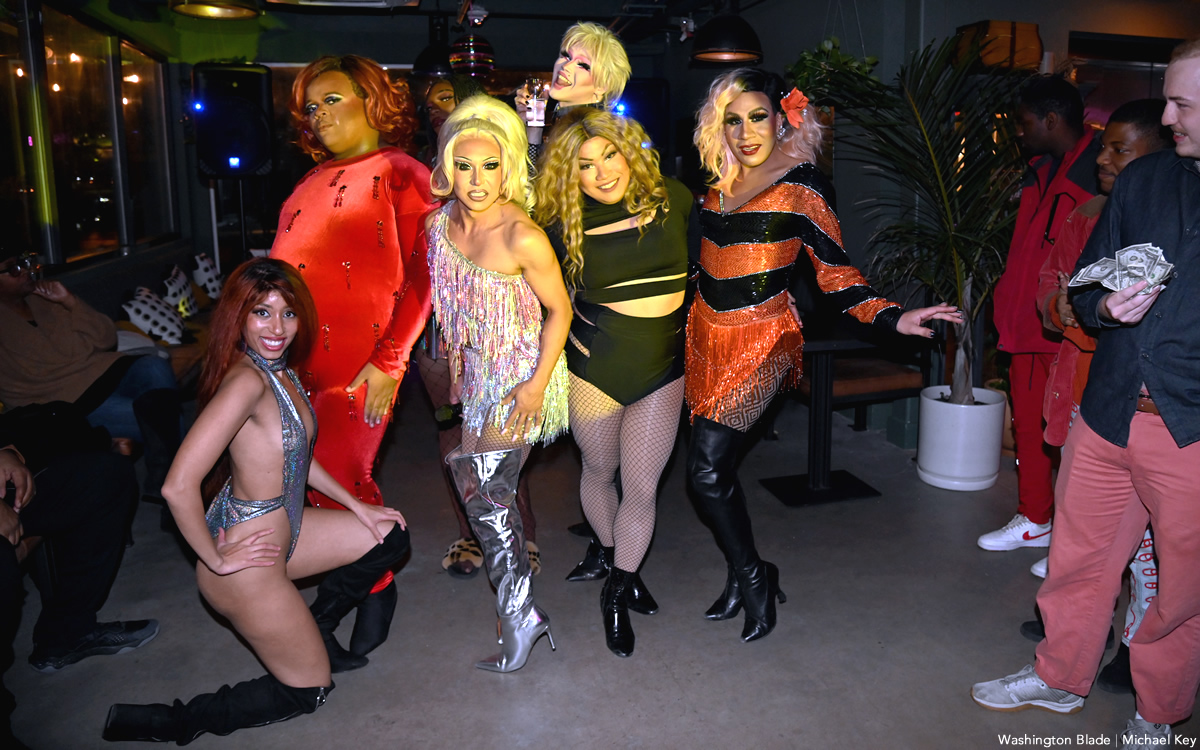 Bombalicious Eklaver held a Superstar Drag Revue at the Selina Hotel Rooftop on Friday, Nov. 25. DJ Juba provided the music.
(Washington Blade photos by Michael Key)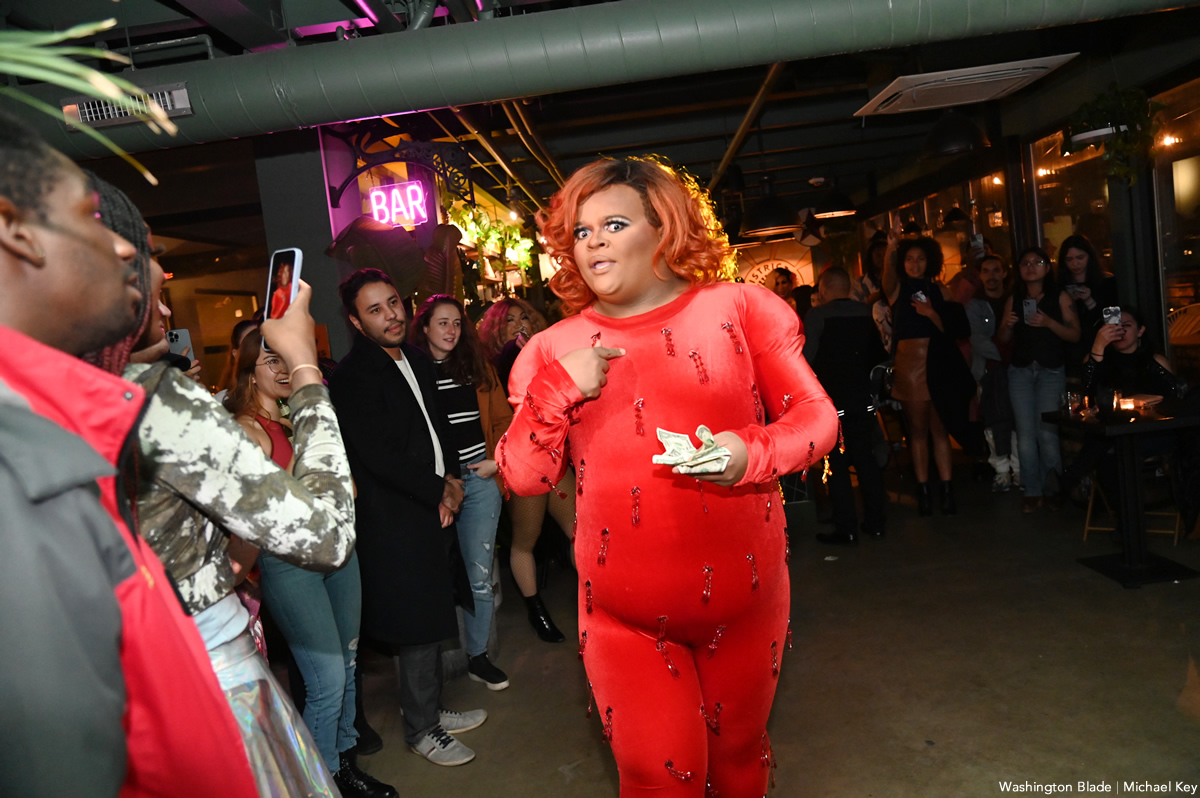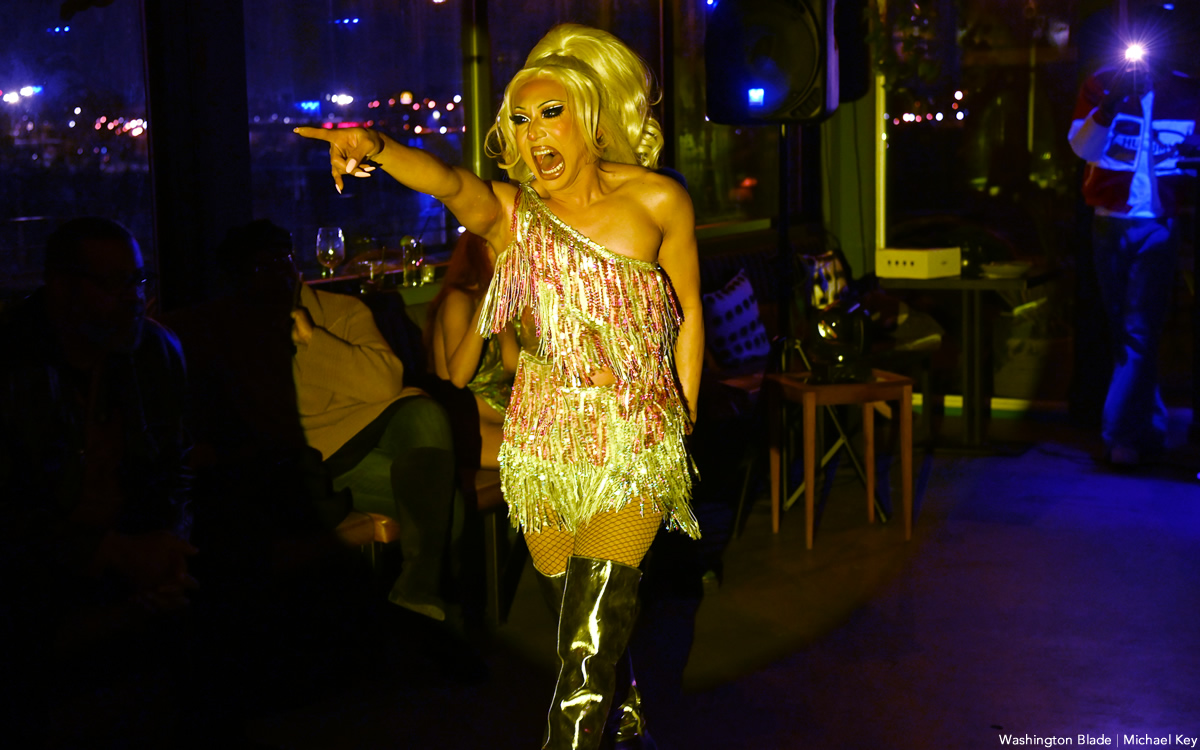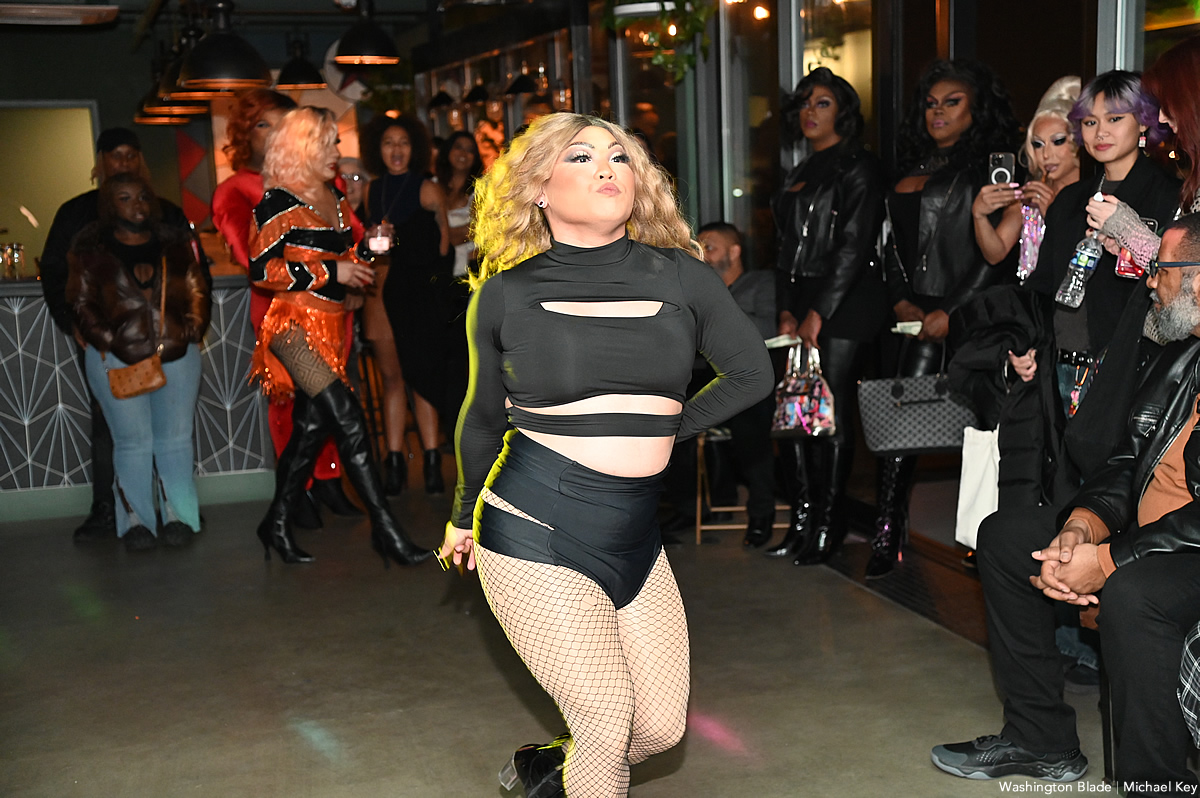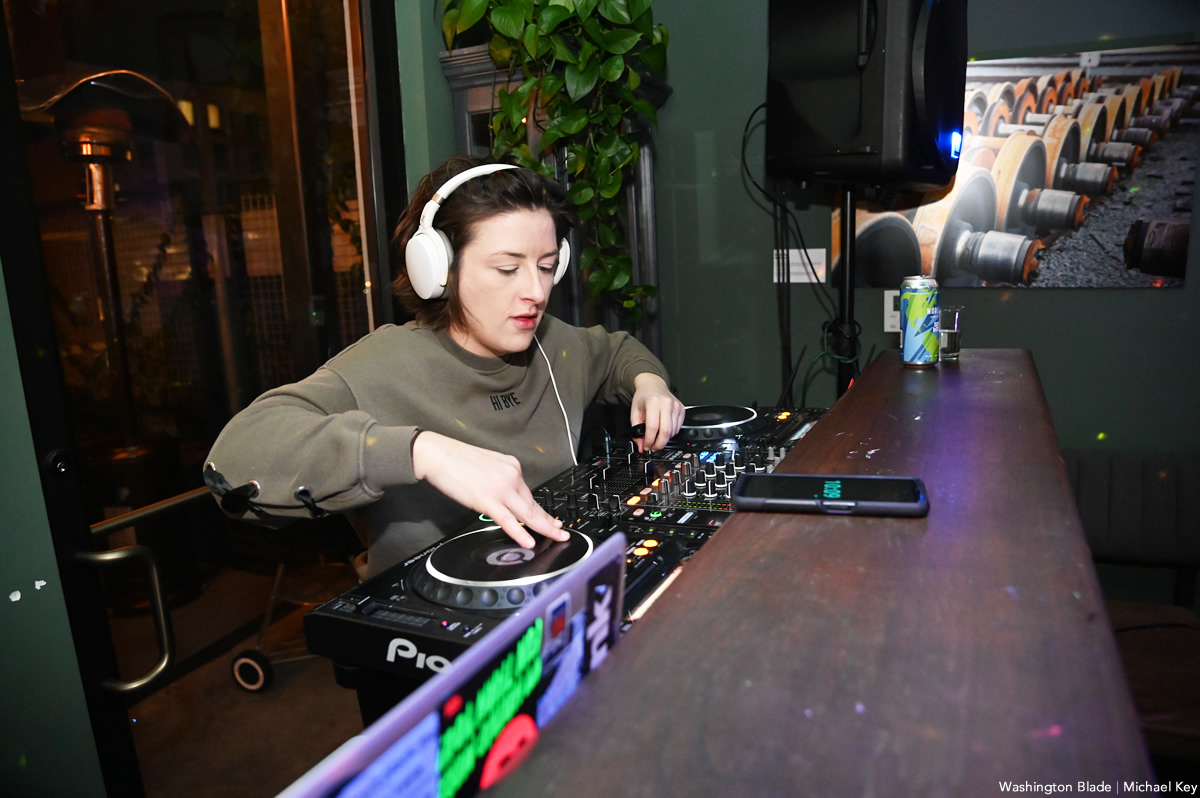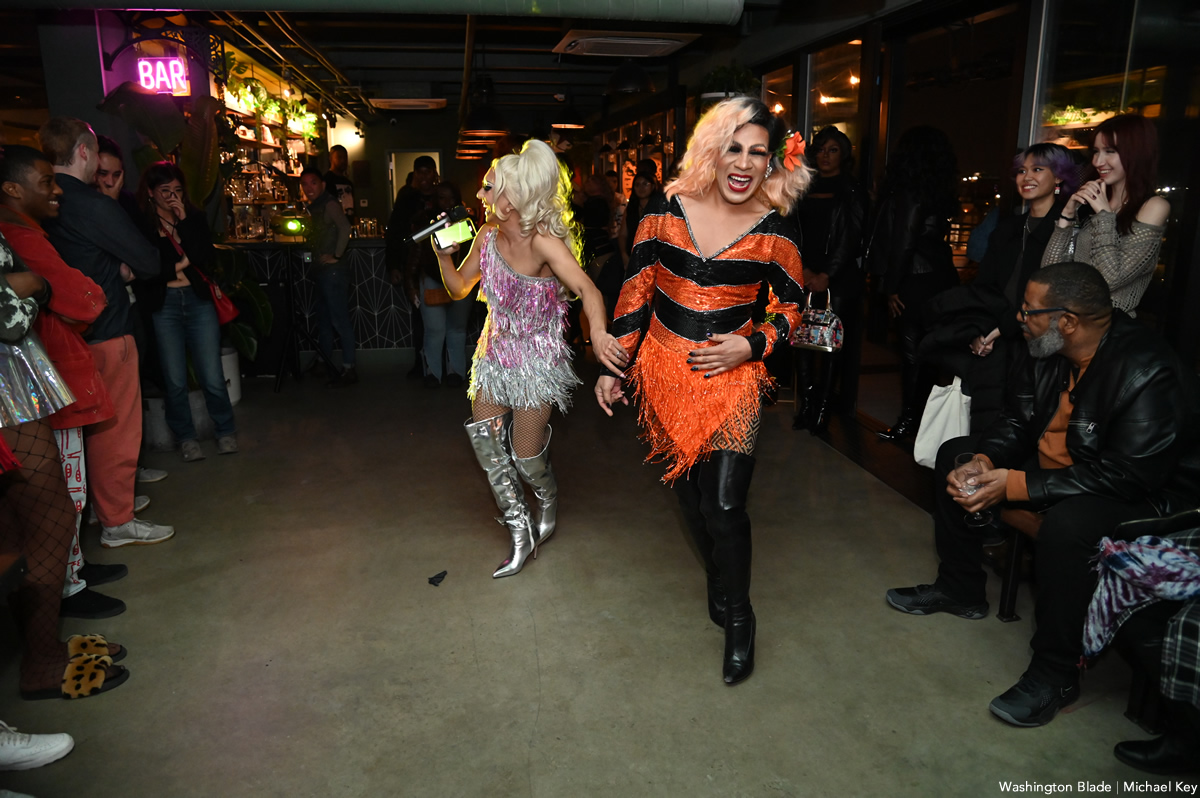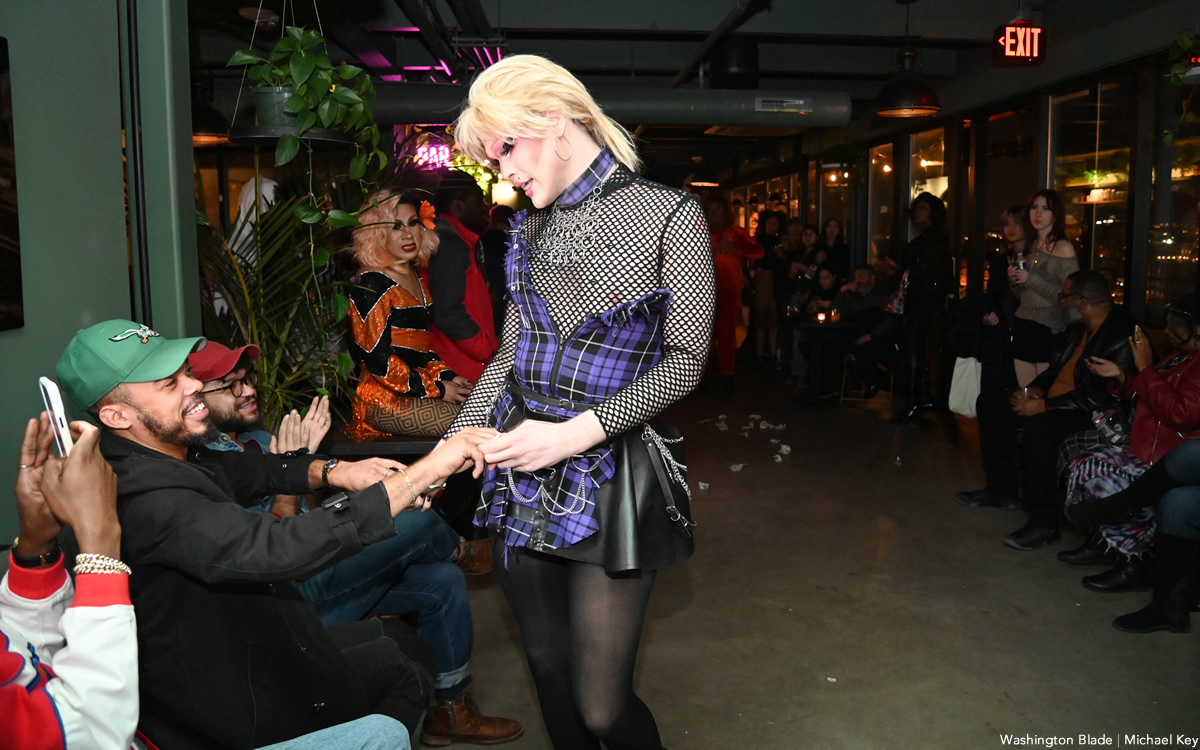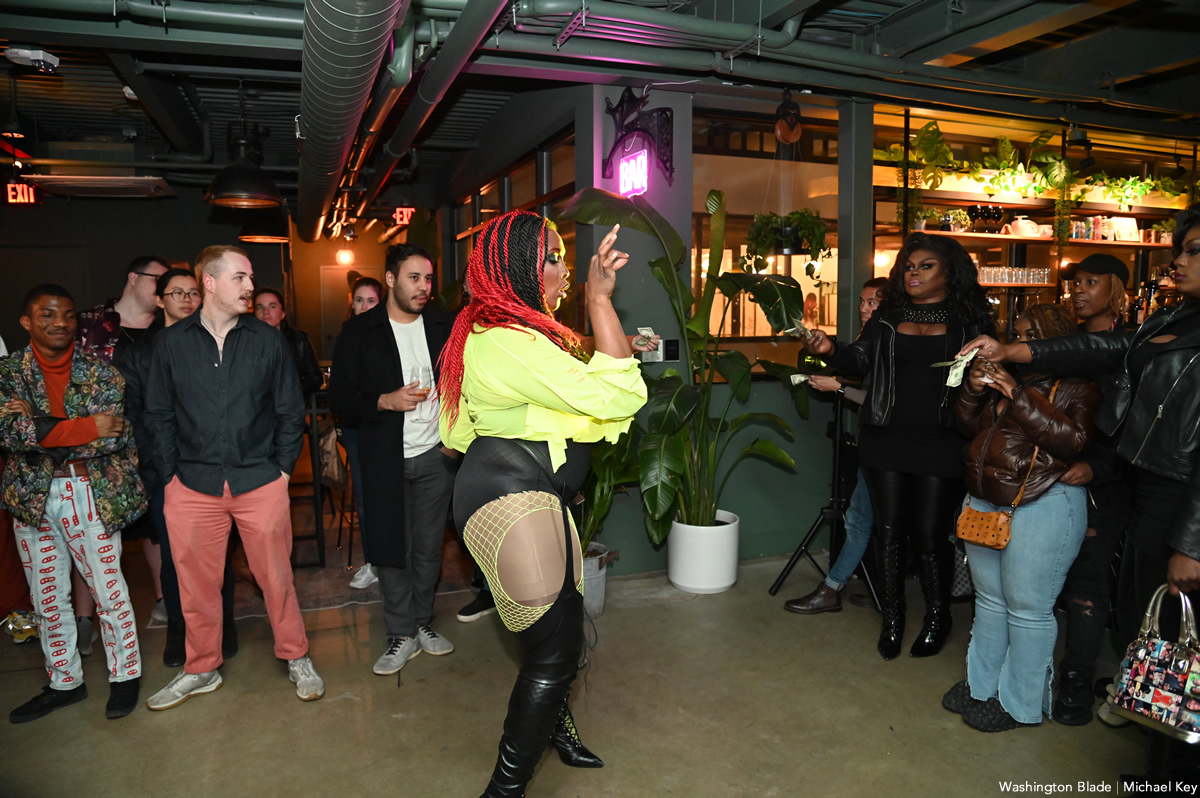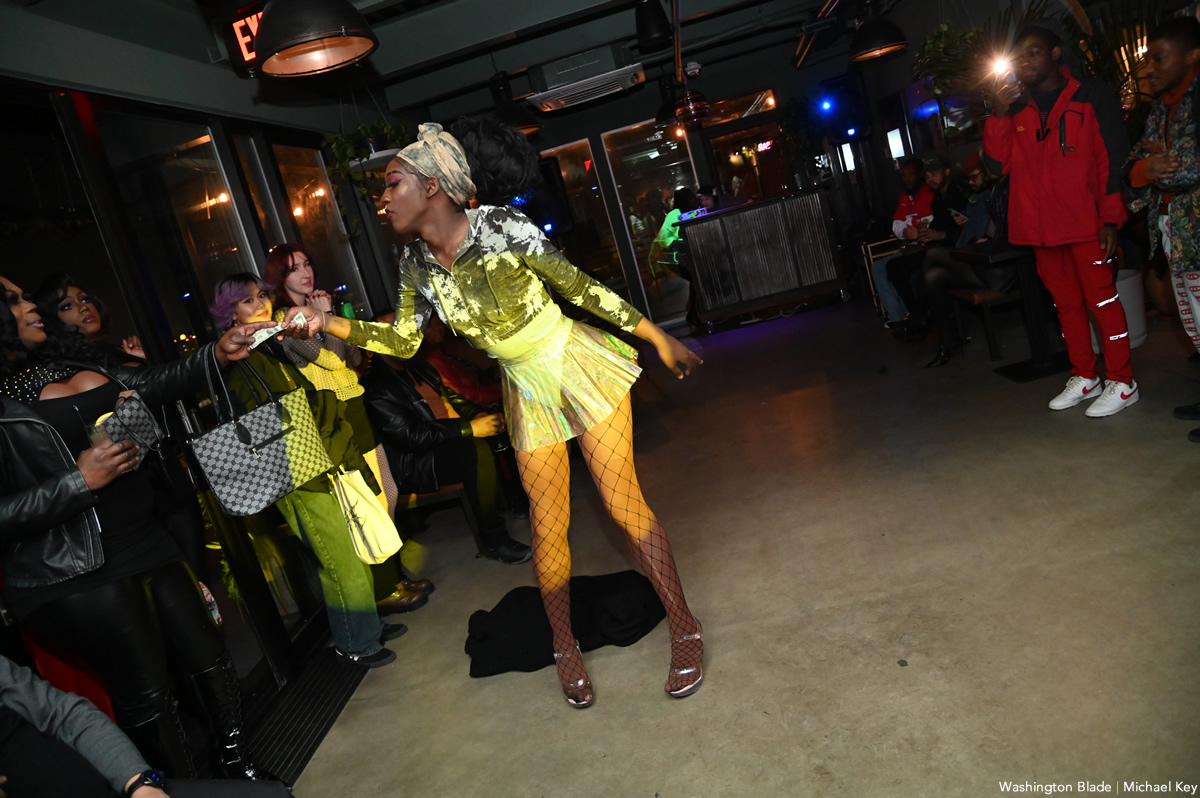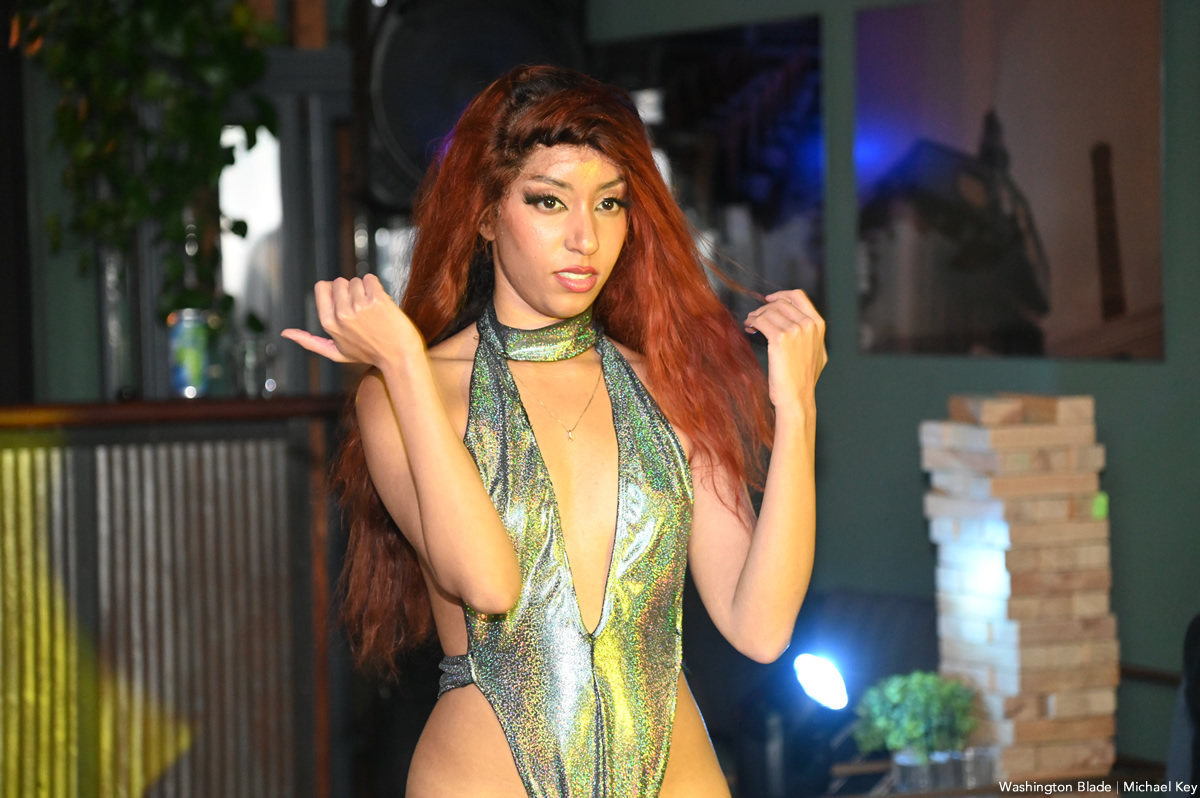 Catching @BombaEklaver's show. @MasVusi performing at Selina Rooftop. Covering for @WashBlade pic.twitter.com/8t8aqlbJVC

— Michael Patrick Key (@MichaelKeyWB) November 26, 2022
Memoir reveals gay writer's struggle with homelessness, rape
'Place Called Home' a powerful indictment of foster care system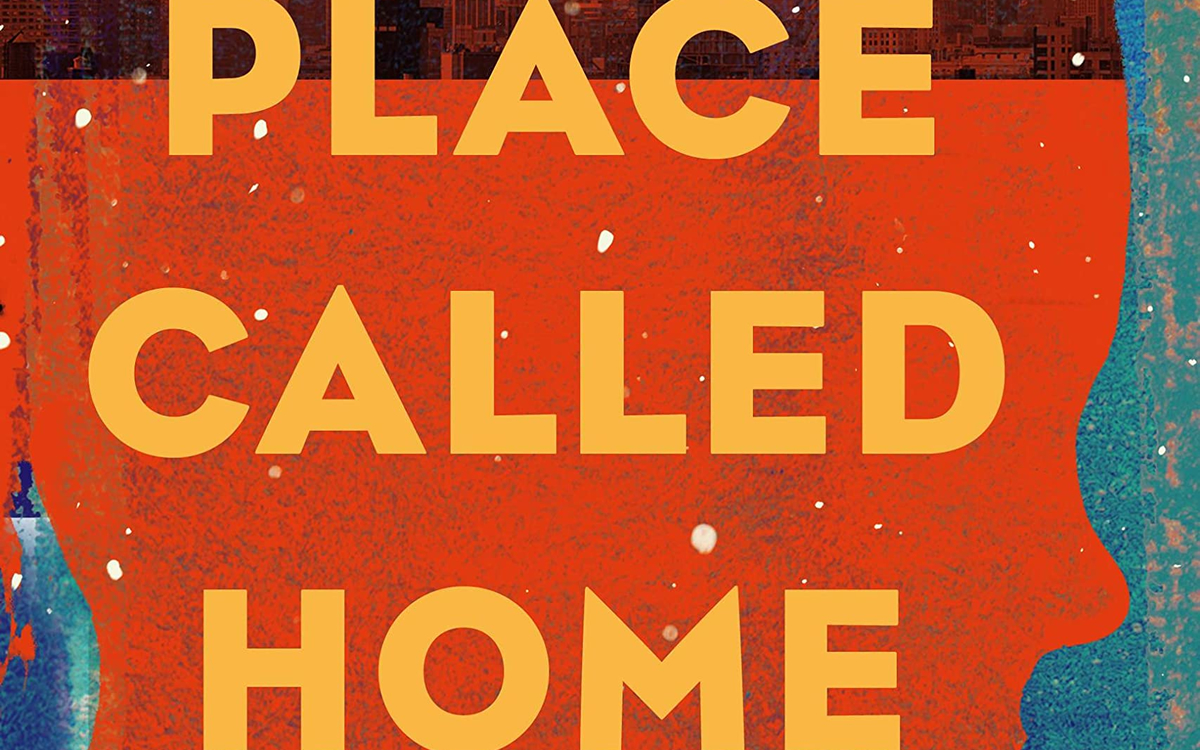 'A Place Called Home: A Memoir'
By David Ambroz
c. 2022, Legacy Lit/Hachette
$30/384 pages
For David Ambroz, 42, author of the stunning new memoir "A Place Called Home," one of his childhood recollections is of himself and his siblings walking with Mary, their mother, on a freezing Christmas morning in New York City.
Today, Ambroz, who is gay and a foster parent, is a poverty and child welfare expert and the head of Community Engagement (West) for Amazon.
But, on that morning, Ambroz remembers, when he was five, he and his seven-year-old sister Jessica and six-year-old brother Alex were freezing. Mary, their mother was severely mentally ill. They were homeless.
Ambroz draws you into his searing memoir with his first sentence. "I'm hungry," he writes in the simple, frightened, perceptive voice of a malnourished, shivering little boy.
As it got dark and colder, Ambroz recalls, he walked with his family, wearing "clownishly large" sneakers "plucked from the trash."
Five-year-old Ambroz remembers that the night before his family got lucky. They had dinner (mac and cheese) at a church "with a sermon on the side."
"We heard the story of the three kings bringing gifts to the baby Jesus," Ambroz writes.
But the next day they're still homeless and hungry. Talk about no room at the inn.
Young Ambroz doesn't know the word "death," but he (literally) worries that he and his family will die. Frozen, hungry and invisible to uncaring passersby.
Ambroz's mom, a nurse, is occasionally employed and able to house her family in dilapidated apartments. But she's soon ensnared by her mental illness, unable to work. Then, her family is homeless again.
Until, he was 12, Ambroz and his siblings were abused and neglected by their mother.
Ambroz doesn't know as a young boy that he's gay. But, he can tell he's different. Instead of playing street games with the other kids, Ambroz likes to play "doctor" with another boy in the neighborhood.
Mary tells him being gay is sinful and that you'll die from AIDS if you're queer.
His mother, having decided that he's Jewish, makes Ambroz undergo a badly botched circumcision. At one point, she beats him so badly that he falls down a flight of stairs.
At 12, Ambroz reports this abuse to the authorities and he's placed into the foster care system.
If you think this country's foster care system is a safe haven for our nation's 450,000 kids in foster care, Ambroz will swiftly cut through that misperception.
From ages 12 to 17, Ambroz is ricocheted through a series of abusive, homophobic foster placements.
One set of foster parents try to make him more "macho," rent him out to work for free for their friends and withhold food from him. At another placement, a counselor watches and does nothing as other kids beat him while hurling gay slurs.
Thankfully, Ambroz meets Holly and Steve who become fabulous foster parents. Ambroz has been abused and hungry for so long he finds it hard to understand that he can eat whatever he wants at their home.
Through grit, hard work and his intelligence, Ambroz earned a bachelor's degree from Vassar College, was an intern at the White House and graduated from the UCLA School of Law. Before obtaining his position at Amazon, he led Corporate Social Responsibility for Walt Disney Television.
But none of this came easily for him. Coming out was hard for many LGBTQ people in the 1990s. It was particularly difficult for Ambroz.
In college, Ambroz is deeply closeted. He's ashamed to reveal anything about his past (growing up homeless and in foster care) and his sexuality.
At one point, he's watching TV, along with other appalled students, as the news comes on about Matthew Shepard being murdered because he was gay. Ambroz can see that everyone is enraged and terrified by this hate crime. Yet, he's too ashamed to reveal anything of his sexuality.
Over Christmas vacation, Ambroz decides it's time to explore his sexuality.
Telling no one, Ambroz takes a train to Miami. There, he goes home with a man (who he meets on a bus) who rapes him.
"I run in no particular direction just away from this monster," he recalls. "When I get back to my hotel room, I'm bleeding…I order food delivered but can't eat any of it."
"A Place Called Home" has the power of Martin Luther King, Jr.'s "Letter from Birmingham Jail" and Rachel Carson's "Silent Spring."
Ambroz's writing becomes less powerful when he delves into the weeds of policy. But this is a minor quibble.
Ambroz is a superb storyteller. Unless you lack a heartbeat, you can't read "A Place Called Home" without wanting to do something to change our foster care system. 
The Blade may receive commissions from qualifying purchases made via this post.
New book explores impact of family secrets
Her father was hiding his sexual orientation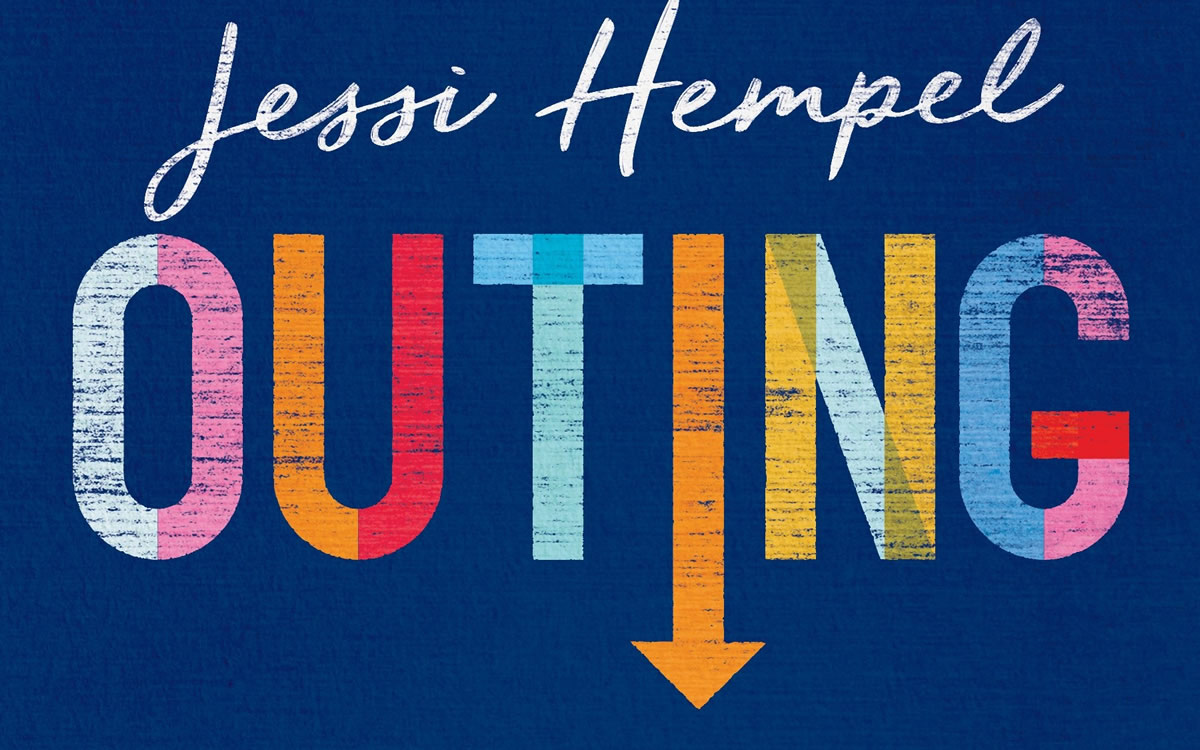 'The Family Outing: A Memoir'
By Jessi Hempel
c. 2022, HarperOne
$27.99/320 pages
Don't tell the children.
For most families in America in the last century, that was the maxim to live by: the kids are on a need-to-know basis and since they're kids, they don't need to know. And so what did you miss? Did you know about familial philanthropy, rebellion, embarrassment, poverty? As in the new memoir, "The Family Outing" by Jessi Hempel, did secrets between parent and child run both ways?
"What happened to me?"
That's the big question Jessi Hampel had after many therapy sessions to rid herself of a recurring nightmare. She had plenty of good memories. Her recollection of growing up in a secure family with two siblings was sharp, wasn't it?
She thought so – until she started what she called "The Project."
With permission from her parents and siblings, Hempel set up Skype and Zoom sessions and did one-on-one interviews with her family, to try to understand why her parents divorced, why her brother kept mostly to himself, how the family dynamics went awry, why her sister kept her distance, and how secrets messed everything up.
Hempel's father had an inkling as a young man that he was gay, but his own father counseled him to hide it. When he met the woman who would eventually be his wife, he was delighted to become a husband and father, as long as he could sustain it.
Years before, Hempel's mother was your typical 1960s teenager with a job at a local store, a crush on a slightly older co-worker and, coincidentally, a serial killer loose near her Michigan neighborhood. Just after the killer was caught, she realized that the co-worker she'd innocently flirted with might've been the killer's accomplice.
For nearly the rest of her life, she watched her back.
One secret, one we-don't-discuss-it, and a young-adult Hempel was holding something close herself. What else didn't she know? Why did she and her siblings feel the need for distance? She was trying to figure things out when the family imploded.
Ever had a dream that won't stop visiting every night? That's where author Jessi Hempel starts this memoir, and it's the perfect launching point for "The Family Outing."
Just prepare yourself. The next step has Hempel telling her mother's tale for which, at the risk of being a spoiler, you'll want to leave the lights on. This account will leave readers good and well hooked, and ready for the rest of what turns out to be quite a detective story.
And yet, it's a ways away from the Sherlockian. Readers know what's ahead, we know the score before we get there, but the entwining of five separate lives in a fact-finding mission makes this book feel as though it has a surprise at every turn.
Sometimes, it's a good surprise. Sometimes, it's a bad one.
A happily minimized amount of profanity and a total lack of overtness make "The Family Outing" a book you can share with almost anyone, adult, or ally. Read it, and you'll be wanting to tell everyone.
The Blade may receive commissions from qualifying purchases made via this post.