Udall seeks action on benefits for gay veterans
Asks Obama to stop enforcing place of residence statute for married couples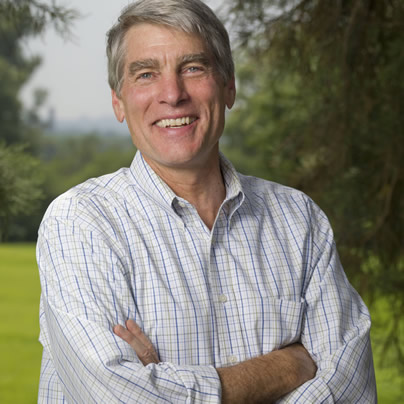 Months after the Obama administration announced it would no longer enforce a portion of U.S. code barring married gay veterans from receiving certain spousal benefits, one Colorado Democrat is calling for further action to ensure former troops receive these benefits no matter where they live.
In a letter dated Nov. 11, Sen. Mark Udall (D-Colo.) calls on President Obama to cease enforcement of Section 103(c) of Title 38 of the U.S. Code, which looks to the state of residency, not the state of celebration, in determining whether a veteran is married.
"You have been a tremendous leader in working to end discrimination against the LGBT community during your presidency, and I know you would agree that there is no military interest or other governmental purpose met in continuing to apply the law in a way that disadvantages same sex couples," Udall writes. "In this spirit, I ask that this discriminatory action cease while efforts to change the statute proceed through Congress."
In the wake of the U.S. Supreme Court decision against the Defense of Marriage Act, U.S. Attorney General had announced in September the administration wouldn't enforce the portions of Title 38 that define marriage for veterans in opposite-sex terms. But other portions of the law remain under enforcement.
As noted in the Udall letter, Section 103(c) of Title 38 of the U.S. code prohibits the recognition of a veteran's same-sex marriage if the couple apply for benefits in a state that doesn't recognize their marriage.
"In determining whether or not a person is or was the spouse of a veteran, their marriage shall be proven as valid for the purposes of all laws administered by the Secretary according to the law of the place where the parties resided at the time of the marriage or the law of the place where the parties resided when the right to benefits accrued," the law states.
According to an accompanying statement from Udall's office, this section of the law has caused continued issues. Two Colorado residents, one of whom served in the Air Force for 10 years and was deployed four times, were denied federal VA benefits because Colorado doesn't recognize their marriage. The couple lives in Colorado, but married in another state earlier this year.
Udall writes that Obama should apply the same standard to the section of Title 38 prohibiting recognition of gay veterans' marriage in non-marriage equality states as he did for other sections of the law.
"Addressing this particular section of the law in Title 38 and ensuring that other veterans around the country do not suffer the same injustice my constituents have endured is important, is just and is urgent," Udall said. "Therefore I ask you to work with the Attorney General and the VA to take immediate action."
Some of the spousal benefits allocated under Title 38 are disability benefits, survivor benefits and joint burial at a veteran's cemetery.
Veterans' benefits are but one portion of U.S. code preventing benefits from flowing to married same-sex couples in non-marriage equality states even after the court decision against DOMA. The Social Security Administration has yet to announce whether it will award spousal benefits to married gay couples living in states that don't recognize their unions because of a similar statute under Social Security law.
The White House deferred to the Department of Veterans Affairs for comment, which said the situation is currently under review.
"VA is working closely with the Department of Justice to develop guidance to process cases involving same-sex spousal benefits, and to implement necessary changes swiftly and smoothly in order to deliver the best services to all our nation's Veterans," said VA spokesperson Drew Brookie. "Our commitment to provide all Veterans and their families with their earned care and benefits will continue to be our focus as VA implements the President's decision."
Advocates who work on issues for LGBT service members and post-DOMA implementation say they share the concerns that Udall expresses in the letter.
Stephen Peters, president of the American Military Partners Association, called for clarity from the administration.
"It was previously assumed that the announcement by the Justice Department concerning Title 38 meant that the Veterans Administration (VA) was moving toward equal recognition and support for all veterans and their families, regardless of their orientation or gender of their spouse," Peters said. "However, there is much confusion on why veterans with same-gender spouses are still being denied equal benefits. We need a clear answer from the administration."
Fred Sainz, vice president of communications for the Human Rights Campaign, also said the Obama administration needs to articulate a clear path forward.
"We certainly need and want clarity just as soon as possible from the VA as to how they will apply the place of residence statute," Sainz said.
Udall's full letter follows:
President Barack Obama
The White House
1600 Pennsylvania Avenue, NW
Washington, DC 20500
Dear Mr. President,
I write today about a critical issue affecting our nation's veterans and their families. As you know, earlier this year the Supreme Court struck down as unconstitutional the discriminatory Defense of Marriage Act. Since that time the Department of Justice has been working with federal departments and agencies to align their rules and restrictions to conform with the court's finding in United States v. Windsor, No. 12-307, 133 S. Ct. 2675 (June 26, 2013).
It is in that context that I am requesting that you direct the Executive Branch to cease enforcement of Section 103(c) of Title 38 of the United States Code. Section 103(c) reads as follows:
"In determining whether or not a person is or was the spouse of a veteran, their marriage shall be proven as valid for the purposes of all laws administered by the Secretary according to the law of the place where the parties resided at the time of the marriage or the law of the place where the parties resided when the right to benefits accrued."
In Colorado, the effect of this section of the law has been to discriminate and deny appropriate Veterans Affairs (VA) benefits to veterans and their spouses. You have been a tremendous leader in working to end discrimination against the LGBT community during your presidency, and I know you would agree that there is no military interest or other governmental purpose met in continuing to apply the law in a way that disadvantages same sex couples. In this spirit, I ask that this discriminatory action cease while efforts to change the statute proceed through Congress.
As you know, on September 4, 2013, Attorney General Holder notified Congress that, as President, you directed the Executive Branch to no longer enforce Sections 101(3) and 101(31) of Title 38 because those sections of law appear unconstitutional in light of Windsor. For the same reason, I believe it is consistent to expand the suspension of enforcement to Section 103(c).
There is a universal feeling in this country that our servicemembers, veterans and their families deserve respect and support during and after their service and the kind of discriminatory treatment this law furthers is simply unacceptable. Addressing this particular section of the law in Title 38 and ensuring that other veterans around the country do not suffer the same injustice my constituents have endured is important, is just and is urgent. Therefore I ask you to work with the Attorney General and the VA to take immediate action.
Thank you for your consideration of this request. We, as a nation, have made historic progress over the past year in furthering LGBT equality, due in large part to your leadership.
I look forward to your response and stand ready to work with you to fix this issue for all of our nation's veterans.
McAuliffe: School boards should make 'own decisions' on trans students policy
Former Va. governor debated Republican challenger on Thursday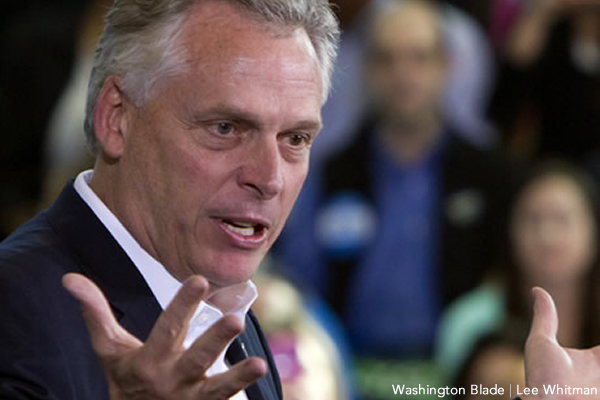 Terry McAuliffe on Thursday hotly debated Republican challenger Glenn Youngkin at the Appalachian School of Law in southwestern Virginia on a variety of issues that include vaccine mandates, economic development, abortion access and policing. The former Virginia governor's support for a law that protects transgender students, however, seemed less clear.
When the moderator asked if local school boards should be allowed to reject Virginia Department of Education "model policies" developed as part of a state law passed last year to protect trans and non-binary students from discrimination, McAuliffe said school boards "should be making their own decisions."

This soft support for the law that Gov. Ralph Northam signed is in contrast to the Human Rights Campaign's endorsement this week for his work as governor that includes signing an executive order prohibiting discrimination against LGBTQ state employees and vetoing anti-LGBTQ bills.  

HRC called out Youngkin, a former business executive and vocal Trump supporter, for "anti-LGBTQ and transphobic language" during his campaign. (HRC in 2019 named the Carlyle Group, the private equity company that Youngkin previously ran, as a "Best Place to Work for LGBTQ Equality" in its annual Corporate Equality Index.)
"Once again, we are proud to have achieved a perfect score on the @HRC's Corporate Equality Index. We know there is much work to be done and look forward to continuing the progress for our LGBTQ colleagues." – Carlyle Co-CEOs, Kewsong Lee & Glenn Youngkin https://t.co/lwm53kZiKY pic.twitter.com/xatLs2WmOk

— The Carlyle Group (@OneCarlyle) March 28, 2019
Younkin has supported Tanner Cross, a Loudoun County elementary school teacher who was suspended in June after he spoke against the Virginia Department of Education policy known as Policy 8040. The Virginia Supreme Court last month supported Cross' reinstatement on First Amendment grounds.
"As governor, I will stand up for teachers like Tanner Cross," the Republican candidate tweeted.

Youngkin also told Fox News the school board was trying to "cancel" Cross "simply for expressing his views that are in the best interests of the children and expressing his faith."

But state Del. Danica Roem (D-Prince William County), one of the bill's co-sponsors, told the Washington Blade in an earlier interview that the 2020 law passed with bipartisan support and most school boards are acting in accordance with the nondiscrimination law.

"Loudoun is catching headlines, but look at all of the other school districts who have adopted this without controversy," said Roem, who in 2018 became the first openly trans person seated in a state legislature in the U.S. "They are acting in compliance with Department of Education best practices for how to humanely treat transgender kids in schools."

McAuliffe, after stating that decisions regarding implementing trans student protections should be left to local school boards, said he hated seeing all of the "divisiveness" and "children being demonized." He then pivoted to his talking points about increasing both teacher pay and broadband access for students.

Early in-person voting in Virginia is underway and lasts until Oct. 30. Election day is Nov. 2.
Black gay man hopes to 'shatter lavender ceiling' in Annapolis
Keanuú Smith-Brown is running to unseat Ward 3 incumbent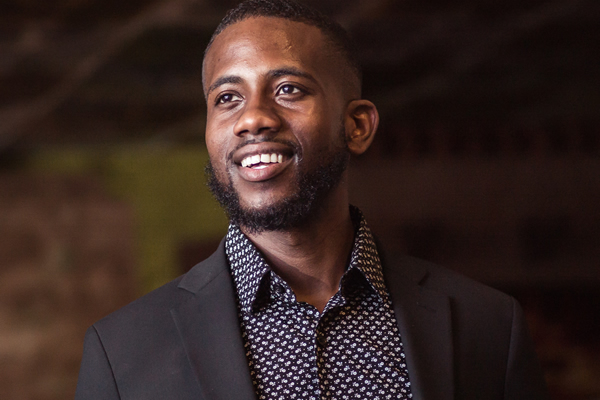 Keanuú Smith-Brown, who is affectionately called KSB by his friends, is running to unseat incumbent Annapolis Alderwoman Rhonda Pindell Charles (D-Ward 3) and become the first out LGBTQ elected official in the city.

"Keanuú is on-track to shatter a lavender ceiling in Annapolis, becoming the first out LGBTQ person ever elected in the city," Victory Fund Vice President of Communications Elliot Imse told the Washington Blade.
Smith-Brown, a 26-year-old substitute teacher, announced in February that he was challenging Pindell Charles, who has represented his ward since 2013. They will face off in a Democratic primary on Sept. 21, then the winner advances to the general election on Nov. 2.
The Annapolis native is the eldest of six siblings, raised by a single mother and a first-generation college graduate who describes himself as a proud Black gay man. His opponent, also a Democrat, stated on an Annapolis Pride survey that she supports the LGBTQ community, just "not overtly."

"But his candidacy is about more than just making history," Imse said. "When in office, Keanuú will ensure the interests of the LGBTQ community are considered in every policy discussion and every piece of legislation that comes before the council."

Smith-Brown told the Blade he is running to represent "those who have been left out," emphasizing that "there is an urgent need for change in our ward."

The Annapolis native first came out as gay while still a senior in high school, the same year Pindell Charles was first elected as his Ward 3 representative.

"I grew up surrounded by drug addiction and witnessed domestic violence both in my family and in my community," he told the Blade, sharing he was raised by a single mom while his father was incarcerated during most of his life.

He still lives in the home in which he grew up, and within five minutes of his partner's house "if you're driving fast."

After graduating from the University of Baltimore in 2017 with a bachelor's degree in government and public policy, Smith-Brown began working with legislators and advocating for LGBTQ bills in Maryland.

As president of the District 30 Democratic Club, Smith-Brown advocated for House Bill 1147 and its companion Senate Bill 401, which were both similar to neighboring D.C.'s requirement for single-occupancy bathrooms to be marked gender-neutral.

Both bills died in committee during the General Assembly's pandemic-shortened session in 2020, but Smith-Brown's advocacy continued.

He marched during the Black Lives Matter protests following the murder of George Floyd by then-Minneapolis police officer Derek Chauvin, and he continued to be a public advocate for LGBTQ rights and visibility as a member of Annapolis Pride.

"I have led and joined LGBTQ+ marches, rallies and events, even hosting a campaign 'Love with Pride and Unity' Drag Brunch," Smith-Brown wrote in response to Annapolis Pride's first LGBTQ-issues survey. "I helped organize for Maryland's Health Care Decisions Act which would extend the rights of partners when making medical or funeral decisions."
Pindell Charles, by contrast, in her survey response stated she did not consider her advocacy for the LGBTQ community to be "overt."

"My support for the LGBTQ+ community, and even other communities, usually revolves around me working with persons individually, which I prefer," she wrote. "One-on-one, rather than as a group, or public displays."
FreeState Justice, Maryland's statewide LGBTQ rights organization supports public advocacy.

"It's extremely important for LGBTQ community members to participate in civic engagement — especially as elected officials," Executive Director Jeremy LaMaster told the Blade in an email.

FreeState Justice has encouraged LGBTQ Marylanders to speak out at public hearings in support of legislation such as the state's "panic defense" ban, waiving the publication of name change petitions and the establishment of a state commission on LGBTQ affairs. All of these measures passed during the 2021 legislative session.

"There is such immense power for our community that can be built at the grassroots level. From leading neighborhood associations to sitting on city councils, or representing the community in the General Assembly," said Smith-Brown. "As the world changes, so do the ways in which issues disproportionately or uniquely impact the LGBTQ community, especially for our youth, elders, trans and Black siblings."

Pindell Charles, who did not respond to the Blade's requests for comment prior to publication, is a retired Baltimore City prosecutor and chairs the Annapolis City Council's Public Safety Standing Committee.
During her time in public service, her advocacy included a variety of "groups and communities considered to be 'underrepresented,'" according to her Annapolis Pride survey response.

Smith-Brown said Ward 3 deserves better.

"She is saying this is in a position of power, that she's not willing to get out of her comfort zone," he told the Blade. "You may not be okay with seeing two men or two women together, but when you don't allow yourself in your position to be inclusive of all people you are now failing in your position."

"If someone said that about the Black community, it would not be taken in the same way," he added. "Admit that you don't need to be here in this way. We can all do our best to do better."

The Capital Gazette in February reported Pindell Charles intends to run for a third term and welcomes Smith-Brown's challenge.

"We need to win this," Smith-Brown said, encouraging LGBTQ and all voters to get out and vote. "My being at that seat at the table means that we are all in that seat. What is it they say? If I eat, we eat. That is the impact on our future, and I'm in it to win it."
Lo que trae el Código de las Familias de Cuba
Tendría matrimonio igualitario y 'multiparentalidad'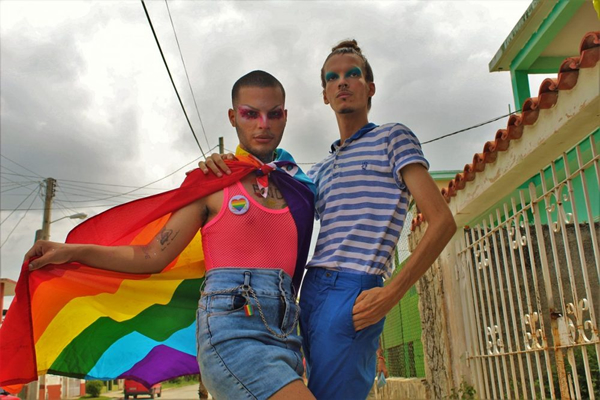 Tremenda Nota es el socio mediático del Washington Blade en Cuba. Esta nota salió en su sitio web el 15 de septiembre.
El anteproyecto del Código de las Familias fue publicado este miércoles por el Ministerio de Justicia (Minjus). Como estaba previsto, la propuesta incluye el matrimonio LGBTIQ+ entre otros conceptos nuevos para la legislación cubana.
"El matrimonio es la unión voluntariamente concertada de dos personas con aptitud legal para ello, a fin de hacer vida en común, sobre la base del afecto y el amor", dice el artículo 61 del anteproyecto.
Esta es la versión número 22 del Código de las Familias, declaró el gobierno hace una semana cuando la comisión redactora se reunió con el presidente Miguel Díaz-Canel y otros funcionarios.
Según el ministro de Justicia Oscar Silvera Martínez, el gobierno decidió publicar la última versión para «captar opiniones» de la ciudadanía. La publicación se hizo efectiva este miércoles.
El Minjus, en su presentación del anteproyecto de ley, compartió el correo electrónico [email protected] para recibir sugerencias y comunicó que «del resultado de estos análisis se elaborará una nueva versión del anteproyecto que será sometida a aprobación de las diputadas y diputados de la Asamblea Nacional del Poder Popular, en diciembre de este año».
Posteriormente, ya convertido en proyecto de ley, el Código será sometido a consulta popular en 2022.
¿Qué dice el anteproyecto?
El matrimonio entre personas LGBTIQ+ provocó grandes discusiones en 2018, durante el debate del proyecto de Constitución que finalmente se aprobó en 2019. El gobierno tuvo que desistir del artículo 68, que definía matrimonio como «la unión de dos personas», y adoptar una fórmula más amplia.
El camino quedaba abierto, a pesar de los reclamos del activismo LGBTIQ+, que alcanzaron su tono máximo en la marcha del 11 de mayo de 2019, un mes después de promulgada la Constitución.
Un plazo de dos años quedó abierto en Cuba, por una de las disposiciones transitorias de la Constitución, para discutir sobre los alcances del matrimonio. La epidemia de covid-19 complicó el cumplimiento de los plazos. Finalmente, el anteproyecto de ley se hizo público este 15 de septiembre.
A pesar de la falta de transparencia para constituir la comisión redactora, criticada también por la ausencia de personas abiertamente LGBTIQ+, el anteproyecto trajo algunas sorpresas.
En Cuba, si se aprueba este anteproyecto, será posible tener más de dos filiaciones. Aunque se aclara que será "excepcionalmente", la ley reconocerá la maternidad/paternidad de más de 2 personas.
El artículo dedicado a la "multiparentalidad" dice que "una persona puede tener más de dos vínculos filiatorios" y cita como ejemplos "los casos de filiación asistida donde no existe anonimato de la persona dadora o gestante" y "las adopciones por integración". Este último caso es el de quienes adoptan a la hija o al hijo de su pareja.
Según el anteproyecto, este vínculo será válido sin que importe "el lazo biológico o el componente genético de las personas implicadas". "La determinación de los apellidos y el orden de estos, si la hija o hijo es menor de edad, se toma en cuenta lo que resulte más beneficioso, conforme con su interés superior y el respeto a su identidad", establece el anteproyecto.
La "gestación solidaria" también será posible en Cuba siempre que no tenga fines de lucro.
"La gestación solidaria se autoriza judicialmente cuando en la misma intervengan personas unidas por vínculos familiares, en beneficio de mujeres con alguna patología médica que les impida la gestación o de personas que presenten esterilidad o de hombres solos o parejas de hombres", dice uno de los artículos del anteproyecto.
Con respecto a la adopción, buena parte de los procedimientos se hacen más sencillos. En la ley vigente, para adoptar hay que contar con autorización judicial. Con el nuevo Código aparece la opción de ceder un bebé voluntariamente "sin que de este acto sea exigible responsabilidad penal alguna". Ofrece la posibilidad de hacerlo incluso con una simple escritura notarial.
El anteproyecto introduce el concepto de "comaternidad" para referirse a las parejas de lesbianas con descendencia y establece tácitamente la "filiación asistida" como un derecho, en vez de una opción para tratar la infertilidad según había sido considerada hasta ahora.
La noción tradicional de "patria potestad", de origen romano y raíz machista, fue sustituida por la de "responsabilidad parental". En esa línea, el anteproyecto prohíbe el castigo físico de los hijos, que está permitido "moderadamente" en la ley vigente.
Sobre la responsabilidad doméstica atribuida culturalmente a las mujeres, el nuevo Código expresa que "la división tradicional de roles de género y funciones durante la convivencia de los cónyuges no puede dar lugar a consecuencias económicas perjudiciales para ninguno de ellos" y establece por último que "el trabajo en el hogar es computable como contribución a las cargas".
El anteproyecto se ocupa ampliamente de la violencia familiar con un adecuado enfoque de género. Los adultos mayores son otro foco de interés que no tiene tanta atención en la ley vigente. El nuevo Código también reconoció los derechos sexuales de las personas "en situación de discapacidad".
A pesar de estos avances, en algunos casos extraordinarios, el anteproyecto no se refiere nunca a las personas trans y no binarias. El respeto a la identidad de género de menores trans por parte de sus familias, y en particular de quienes tienen la "responsabilidad parental", es una significativa ausencia.
De ser aprobada la versión publicada hoy, el Código de las Familias sustituirá una ley de 1975 considerada un hito jurídico de la Revolución Cubana, pero sobre todo trascenderá por inaugurar el matrimonio LGBTIQ+ y por consagrar el derecho de esas familias a tener descendencia.