Ill. lesbian couple granted immediate marriage license
Terminally ill woman and partner sought to wed immediately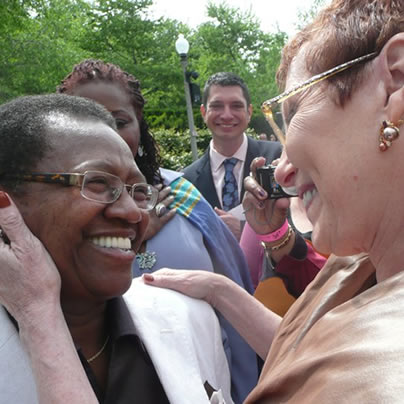 A state court in Illinois has granted a temporary restraining order to a lesbian couple in which one person in the relationship is terminally ill so the two can wed before the effective date of the state's recently signed marriage equality law.
U.S. District Judge Thomas Durkin, an Obama appointee, signed a proposed temporary restraining order on Monday ordering Cook County Clerk David Orr to grant Vernita Gray and Patricia Ewert a marriage license and register their marriage.
"Defendant is ordered to issue a marriage license to Plaintiffs upon their application and satisfaction of all legal requirements for a marriage in Cook County except for the requirement that they be of different sexes, and Defendant is ordered to register their solemnized marriage as is presently required for all other marriages," Durkin writes.
Durkin adds in his own handwriting that the proposed order will expire on Dec. 9 unless otherwise extended.
According to the complaint filed on Friday, Gray was diagnosed in 1996 with breast cancer that has since proved terminal as it has metastasized into her bones and brain. She may only have weeks left to live.
Even though the Cook County couple entered into a civil union in 2011, Gray and Ewert wish to marry in Illinois before Gray passes away. Erik Roldon, a spokesperson for Lambda Legal, said now that the couple has the temporary restraining order, they could marry as soon as Wednesday.
In a statement, Gray expressed tremendous joy that she'd finally be able to marry her long-time partner in their home state.
"I have two cancers, bone and brain and I just had chemo today — I am so happy to get this news," Gray said. "I'm excited to be able to marry and take care of Pat, my partner and my family, should I pass."
Gov. Pat Quinn (D) signed into law last week legislation granting same-sex couples the right to marry to Illinois, but that law doesn't go into effect until June 1.
Lambda Legal and the ACLU of Illinois filed the lawsuit Friday on behalf of the couple to seek immediate action. The advocacy groups — joined by counsel at Kirkland & Ellis and Miller, Shakman & Beem — asked that the court hear the case on an emergency basis.
Camilla Taylor, marriage project director for Lambda Legal, said the temporary restraining order will bring quick action for the two in their remaining days.
"Vernita is terminally ill and she wishes to marry the woman she loves before she dies — and now she won't have to wait another day," Taylor said. "These two women, who have loved and cared for each other in good times and bad, through sickness and through health, will get to know what it means to be married."
John Knight, LGBT Project Director at the ACLU of Illinois, said the judge issued the order because of the "arbitrary nature of the start date" of the new law.
"Their love deserves the dignity of marriage now and there is simply no justification for forcing them to wait," Knight said.
According to the complaint, both Gray and Ewert have engaged in various forms of activism even before the time they met.
Gray, 64, spent 20 years working as a victim's advocate in the Cook County court systems and served as LGBT liaison in the Cook County State's Attorney's Office. For her work in combatting hate crimes, Gray was invited to the White House in 2009 to witness President Obama's signing of the Matthew Shepard & James Byrd, Jr., Hate Crimes Prevention Act.
Ewert, 65, and a breast cancer survivor, is currently community outreach coordinator for Illinois State Rep. Kelly Cassidy and a former executive director for Lives on Target, a non-profit dedicated to providing archery resources.
Natalie Bauer, a spokesperson for Illinois Attorney General Lisa Madigan, said her boss filed a brief before the court in support of the order and supports the decision.
"While the State has now taken the historic step of extending marriage to gay and lesbian couples, Ms. Gray's terminal illness is expected to prevent her from living until June 1 when she and Ms. Ewert could finally obtain the rights and benefits of being married," Bauer said. "Continuing to ban this committed couple from marrying violates their right to equal protection and serves no legitimate purpose."
Courts have previously ordered county clerks to grant marriage licenses to gay couples statewide and a federal judge in Ohio has issued temporary restraining orders requiring the recognition of the union of same-sex couples who wed elsewhere.
However, the Illinois order is the first time a court has through a temporary restraining order required a county clerk to provide a marriage license to a same-sex couple. It's also the first time a court has granted an expedited license following a state legislature's passage of marriage equality.
Evan Wolfson, president of Freedom to Marry, said the judge's order builds on the realization by the Illinois state legislature that there's no reason to prohibit same-sex couples from marrying.
"The Illinois Legislature found no good reason to exclude gay couples from marriage; now the court found no good reason to deny this loving committed couple their marriage license even one more day," Wolfson said. "The judge, like a majority of Americans, understood the human reality that gay couples' exclusion from marriage is painful and unjust, and that every day of denial is a day of real harm."
Lesbian couple murdered, dismembered in Mexico border city
Julissa Ramírez and Nohemí Medina Martínez killed in Ciudad Juárez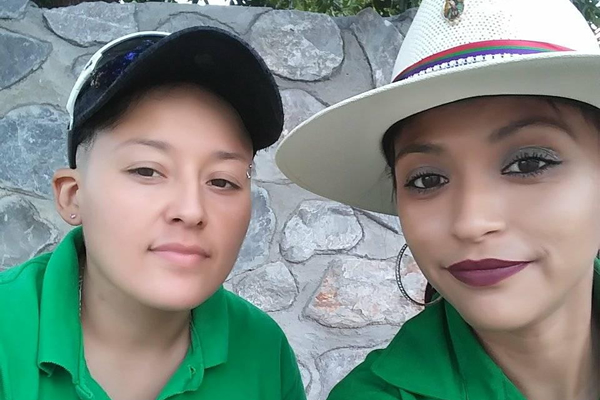 Authorities in the Mexican border city of Ciudad Juárez on Sunday found the dismembered bodies of a lesbian couple along a local highway.
The dismembered body parts of Julissa Ramírez and Nohemí Medina Martínez were found in plastic bags that had been placed along the Juárez-El Porvenir Highway.
El Diario, a Mexican newspaper, reported the married women lived in El Paso, Texas, which is across the Rio Grande from Ciudad Juárez. Authorities said relatives last spoke with Ramírez and Medina on Saturday afternoon.
A source in Ciudad Juárez with whom the Washington Blade spoke on Thursday confirmed Ramírez and Medina "were lesbian women" and their murder was "very violent."
Members of Comité de la Diversidad Sexual de Chihuahua, an LGBTQ rights group in the state of Chihuahua in which Ciudad Juárez is located, and Chihuahua Gov. María Eugenia Campos Galván are among those who have expressed outrage over the women's murders. Comité de la Diversidad Sexual de Chihuahua on Wednesday also urged local and state authorities to investigate whether the murder was a hate crime.
"People of sexual diversity are questioned, including their existence through heteronormative discourse," said the group in a statement. "They have the right to a life free of violence in which they exercise all their rights, in addition to living without fear or fear of rejection and aggressions that can unfortunately escalate to hate crimes."
EXHORTA SECRETARÍA DE GOBERNACIÓN A @MaruCampos_G A ACABAR CON LESBOFOBIA@SEGOB_mx a través de @CONAPRED y @CONAVIM_MX pidió al Gob del Estado que esclarezca el asesinato de Yulizsa y Nohemí…#JusticiaParaYulizsaYNohemi (1/3) pic.twitter.com/kLC7UNIoV2

— Comité de la Diversidad Sexual de Chihuahua (@DiversidadChih) January 19, 2022
El Diario reported Ramírez and Medina are two of the nine women who have been reported killed in Ciudad Juárez since the beginning of the year.
Personas de las Diversidades Afectivo Sexuales, an LGBTQ rights group in Ciudad Juárez, and feminist organizations on Thursday organized a protest during which participants demanded local, state and federal authorities do more to end to violence against women in the city. The press release that announced the demonstration specifically cited Ramírez and Medina.
"We seek justice and clarification in the murder of Nohemí and Yulissa, a lesbian couple who was found in Juárez-Porvenir Highway," it reads.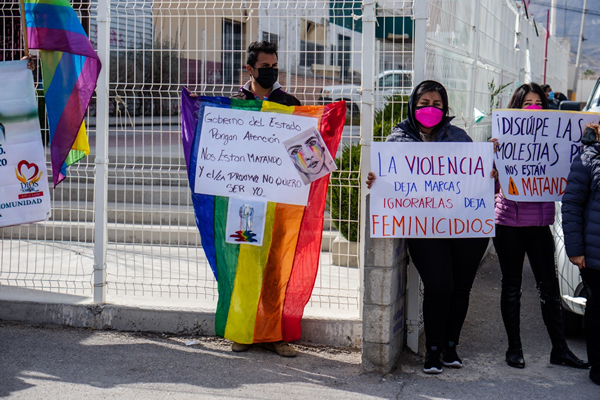 NCAA adopts new policy amid fervor over transgender athletes
Sport-by-sport approach requires certain levels of testosterone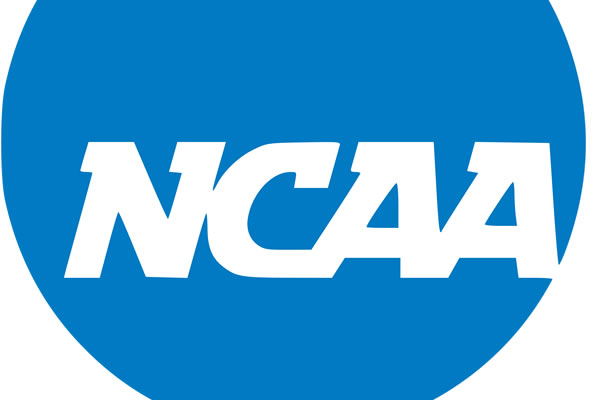 The National Collegiate Athletic Association has announced it has adopted new procedures on competition of transgender athletes, creating a "sport-by-sport" approach that also requires documentation of testosterone levels across the board amid a fervor of recently transitioned swimmers breaking records in women's athletics.
The NCAA said in a statement its board of governors voted on Wednesday in support of the "sport-by-sport" approach, which the organization says "preserves opportunity for transgender student-athletes while balancing fairness, inclusion and safety for all who compete."
Although the policy defers to the national governing bodies for individual sports, it also requires transgender athletes to document sport-specific testosterone levels beginning four weeks before their sport's championship selections. The new policy, which consistent with rules for the U.S. Olympics, is effective 2022, although implementation is set to begin with the 2023-24 academic year, the organization says.
John DeGioia, chair of the NCAA board and Georgetown president, said in a statement the organization is "steadfast in our support of transgender student-athletes and the fostering of fairness across college sports."
"It is important that NCAA member schools, conferences and college athletes compete in an inclusive, fair, safe and respectful environment and can move forward with a clear understanding of the new policy," DeGioia said.
More specifically, starting with the 2022-23 academic year, transgender athletes will need to document sport-specific testosterone levels beginning four weeks before their sport's championship selections, the organizational. These athletes, according to the NCAA, are also required to document testosterone levels four weeks before championship selections.
In terms of jurisdiction, the national governing bodies for individual sports are charged determines policies, which would be under ongoing review and recommendation by the NCAA, the organizational says. If there is no policy for a sport, that sport's international federation policy or previously established International Olympics Committee policy criteria would be followed.
The NCAA adopts the policy amid controversy over University of Pennsylvania swimmer Lia Thomas smashing records in women's swimming. Thomas, which once competed as a man, smashed two national records and in the 1,650-yard freestyle placed 38 seconds ahead of closest competition. The new NCAA policy appears effectively to sideline Thomas, who has recently transitioned and unable to show consistent levels of testosterone.
Prior to the NCAA announcement, a coalition of 16 LGBTQ groups, including the Human Rights Campaign and Athlete Ally, this week sent to a letter to the collegiate organization, urging the organizations strengthen non-discrimination protections as opposed to weakening them. The new policy, however, appears to head in other direction, which the LGBTQ groups rejected in the letter.
"While decentralizing the NCAA and giving power to conferences and schools has its benefits, we are concerned that leaving the enforcement of non-discrimination protections to schools will create a patchwork of protections rather than a comprehensive policy that would protect all athletes, no matter where they play," the letter says. "This would be similar to the patchwork of non-discrimination policies in states, where marginalized groups in some states or cities are protected while others are left behind by localities that opt not to enact inclusive policies."
JoDee Winterhof, vice president of policy and political affairs for the Human Rights Campaign, said in a statement after the NCAA announcement the new policy was effectively passing the buck.
"If the NCAA is committed to ensuring an environment of competition that is safe, healthy, and free from discrimination, they cannot dodge the question of how to ensure transgender athletes can participate safely," Winterhof said. "That is precisely why we and a number of organizations across a wide spectrum of advocates are urging them to readopt and strengthen non-discrimination language in their constitution to ensure the Association is committed to enforcing the level playing field and inclusive policies they say their values require. Any policy language is only as effective as it is enforceable, and with states passing anti-transgender sports bans, any inclusive policy is under immediate threat. We are still reviewing the NCAA's new policy on transgender inclusion and how it will impact each and every transgender athlete."
Transgender rights group's Los Angeles office receives bomb threat
[email protected] Coalition evacuated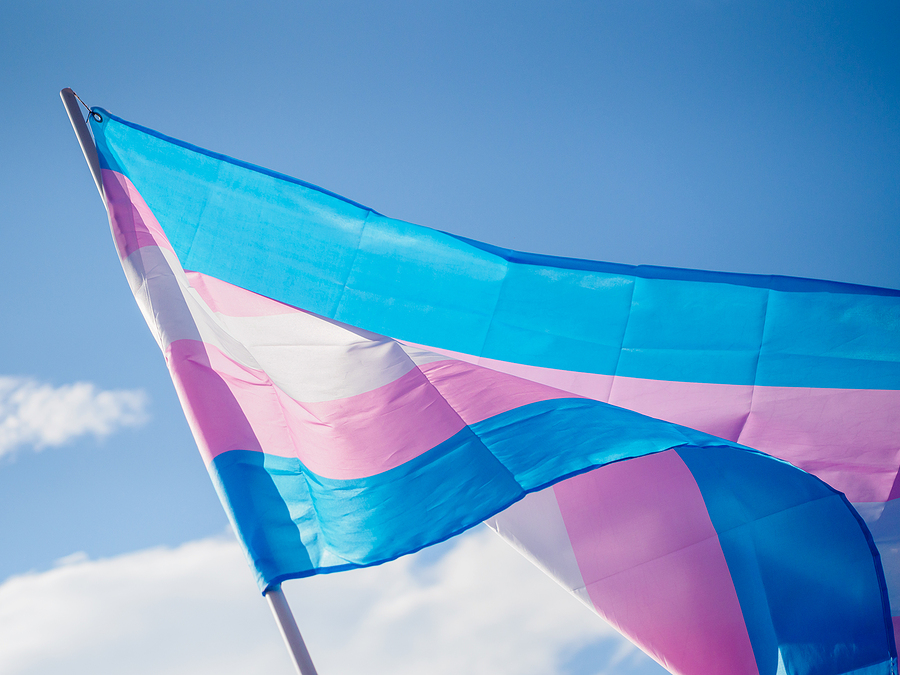 A bomb threat was phoned in Wednesday afternoon to the Wilshire Boulevard Koreatown offices of the [email protected] Coalition, Bamby Salcedo, the president and CEO of the non-profit organization told the Los Angeles Blade.
According to Salcedo, an unidentified male caller told the staff person who answered at approximately 3 p.m., while delivering the threat said; "You're all going to die." The staff immediately evacuated everyone from their offices and then contacted the Los Angeles Police Department for assistance.
Officers, specialists and detectives from the Rampart Division of the LAPD responded and swept the building. A spokesperson for the LAPD confirmed that the incident is under active investigation but would make no further comment.
On a Facebook post immediately after the incident the non-profit wrote; "To ensure the safety of our clients and staff members, we ask that you please NOT come to our office."
In a follow-up post, Salcedo notified the organization and its clientele that the LAPD had given the all-clear and that their offices would resume normal operations Thursday at 9:00 a.m. PT.
"Thank you for your messages and concern for our staff and community," Salcedo said.
"No amount of threats can stop us from our commitment to the TGI community," she added.
The [email protected] Coalition was founded in 2009 by a group of transgender and gender non-conforming and intersex (TGI) immigrant women in Los Angeles as a grassroots response to address the specific needs of TGI Latino immigrants who live in the U.S.
Since then, the agency has become a nationally recognized organization with representation in 10 different states across the U.S. and provides direct services to TGI individuals in Los Angeles.
In 2015, the [email protected] Coalition identified the urgent need to provide direct services to empower TGI people in response to structural, institutional, and interpersonal violence, and the Center for Violence Prevention and Transgender Wellness was born.
Since then, the organization has secured funding from the state and local government sources as well as several private foundations and organizations to provide direct services to all TGI individuals in Los Angeles County.
The [email protected] Coalition's primary focus is to change the landscape of access to services for TGI people and provide access to comprehensive resource and services that will improve the quality of life of TGI people.