Deck the halls
Gifts for the home make lasting, tangible treasures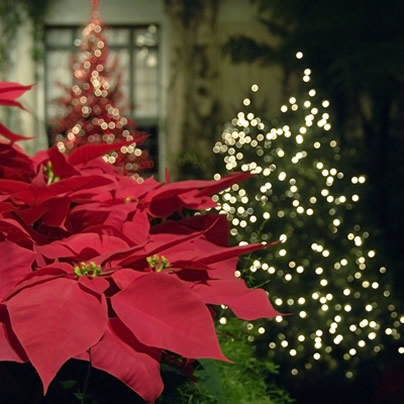 Gay-owned Mitchell Gold & Bob Williams (1526 14th St. N.W.) specializes in furniture, but the store also has an array of eye-catching accent pieces for your home, including a set of mercury glass jars. The jars come in assorted styles and range in price from $75-108. For a more affordable option, consider the decorative glass balls in various styles and sizes, ranging in value from $25-120.
Hill's Kitchen (713 D St. N.E.) has the perfect gift for anyone who appreciates a fine spirit. The HomeMade Gin Kit ($50) has everything you need to make gin out of your favorite vodka. It includes instructions, spices and all necessary tools. Refills of the spices can be ordered at any time at homemadegin.com. Now through December, take advantage of the limited edition Christmas botanical blend, which includes cinnamon and other seasonal spices. The kit is the product of a small business based in Arlington. Complement the Gin Kit with a few D.C.-themed cocktail glasses ($9.95-10.95 each) from Hill's Kitchen, and round out your order with a sphere ice mold for $11.50.
For vintage home furnishings and accessories, look no further than Miss Pixie's (1626 14th St. N.W.). The store has everything from chairs and tables to rotary phones, but art lovers should consider one of the many paintings, ranging anywhere from $150-700. On Dec. 5 from 6-8 p.m., Miss Pixie's is hosting a customer appreciation event, which includes a 10 percent discount throughout the store. Miss Pixie's also offers a delivery service for $35 within most of the D.C. metro area or $45 outside of D.C.
Salvage Modern is an increasingly popular source for mid-century modern and vintage furniture and accessories in the greater Baltimore/D.C. area. Check out the ever-changing inventory through online store fronts, or contact the owners for an appointment. Looking for something specific? Let them know and they will source it for you. Salvage Modern offers incredibly low prices and multiple item discounts, as well as limited curb-side delivery to the metro area. They also offer some refinishing and painting services. Mention the Blade Gift Guide and get 10 percent off select items. More info is atetsy.com/shop/salvagemodern, krrb.com/salvagemodern or facebook.com/salvageforthesoul.
For a simpler, more affordable gift option, visit Millennium Decorative Arts (1528 U St. N.W.). Their assorted Blenko glass paperweights come in a variety of shapes and colors and will make a lovely addition to a home office ($35 each). For someone unafraid of bold colors, consider the tri-colored laminate cubes ($110 each). They can be stacked and rearranged to fit in with the design theme of the room and make for great additional surfaces.
iPhone users may enjoy the iPhone Wood Stand from Appalachian Spring (1415 Wisconsin Ave. N.W.). The product is handcrafted in the U.S. and comes in a variety of designs. Rest your phone on it overnight on your bedside table when using it as an alarm clock or as a tidy spot to place your phone when charging. The wood stand is valued at $26.
For Virginia residents, Merrifield Garden Center is a great place to stop by when shopping for holiday supplies. With locations in Fairfax (12101 Lee Highway), Merrifield (8132 Lee Highway) and Gainesville (6895 Wellington Road), it's a convenient resource for anything from silk and dried flower arrangements to collectible ornaments and decorations. Merrifield Garden Center also sells fresh cut and everlasting Christmas trees as well as custom wreaths and centerpieces.
D.C. residents can get their fill of holiday decorations at World Market (5335 Wisconsin Ave. N.W.). The store offers a range of options from nutcrackers and ornaments to themed kitchenware, like this four-piece Victorian Christmas Plates set for $24.99. Some nice gift ideas from World Market include the Painted Wood Desk Box, on sale for $19.99 or the beautiful wood and glass Chemex 8-cup Coffeemaker for $39.99.
Logan Home Rule (1807 14th St. N.W.) has several noteworthy gift options. Corkcicles can be frozen, inserted into bottles to chill wine and reused. At $24.99, it would be a welcome addition to any kitchen. They also carry models for beer bottles designed to let you drink as it chills your beverage. For something a little more personal, coffee drinkers will appreciate a horoscope mug ($12.99 each).
tabletop (1608 20th St. N.W.) offers several gift options great for anyone who knows their way around a kitchen. The Copenhagen carafes come in a variety of sizes, and their simple design will complement almost any serving set at a dinner party ($34-40). One of their more popular products, however, is their piggy cutting board, which is only $24. Spice up your dinner prep work by having a cute piggy to look at as you chop.
Anthropologie (950 F St. N.W.) has a set of Cholet hollow vases in the shape of a goose, a doe and a hare. The individual vases sell for $24-38 and make a quirky gift perfect for anyone with a casual design sense.
While Design Within Reach (3306 M St. N.W.) sells many high-end products, they also offer affordable, practical gifts Consider the Kaleido Trays, which sell for $16. The multi-colored trays come in a variety of sizes and abstract shapes and are perfect for organizing anything from keys and mail to jewelry.
10 LGBTQ events this week
A Gaga afterparty and a cardboard boat regatta among attractions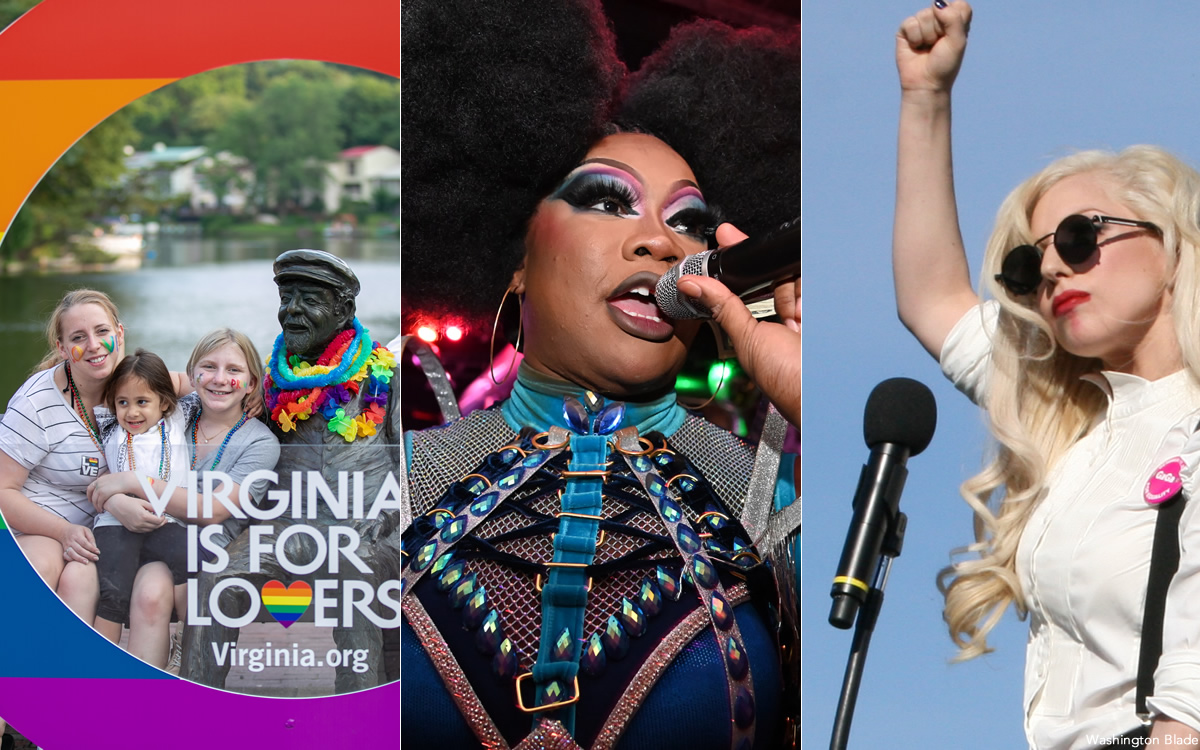 Below are our picks for some of the most fun and creative things to do this week in the DMV that are of special interest to the LGBTQ community.
---
Reign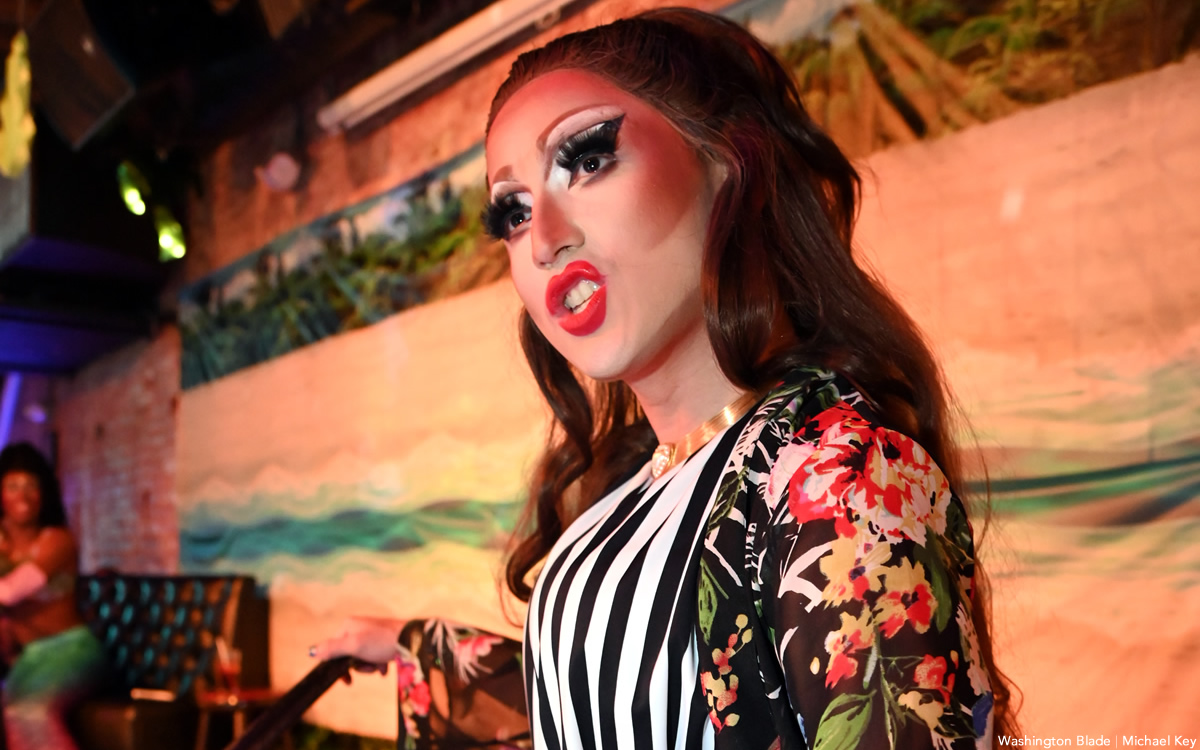 Monday, August 8
8-11 p.m.
DIK Bar
1637 17th Street, N.W. (second floor)
Facebook
Join Logan Stone, Dabatha Christie and Hennessey for a fun-filled drag show at Dupont Italian Kitchen Bar tonight at 8.
---
OMGaga Afterparty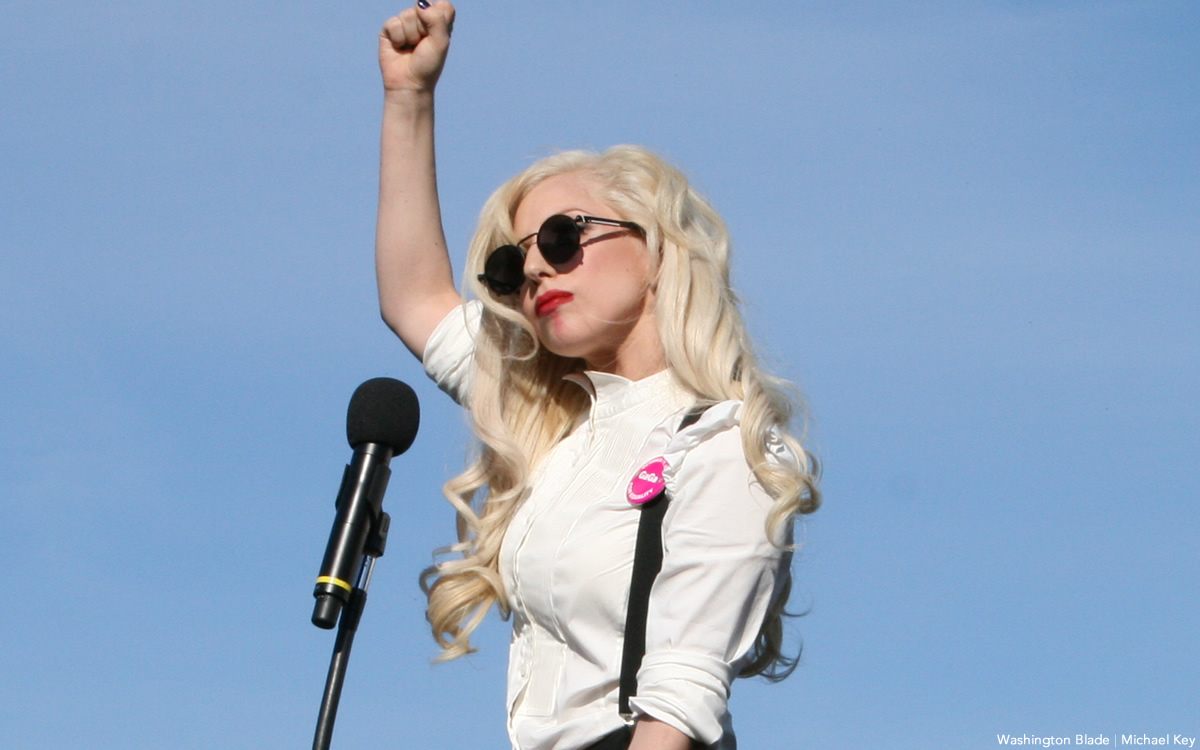 Monday, August 8
10 p.m.
Green Lantern
1335 Green Court, N.W.
Facebook
Did you catch the Gaga concert tonight? Whether you did or not, join the afterparty at Green Lantern. Show your ticket stub from the concert for a free drink on the dance floor.
---
Drag Bingo with Desiree Dik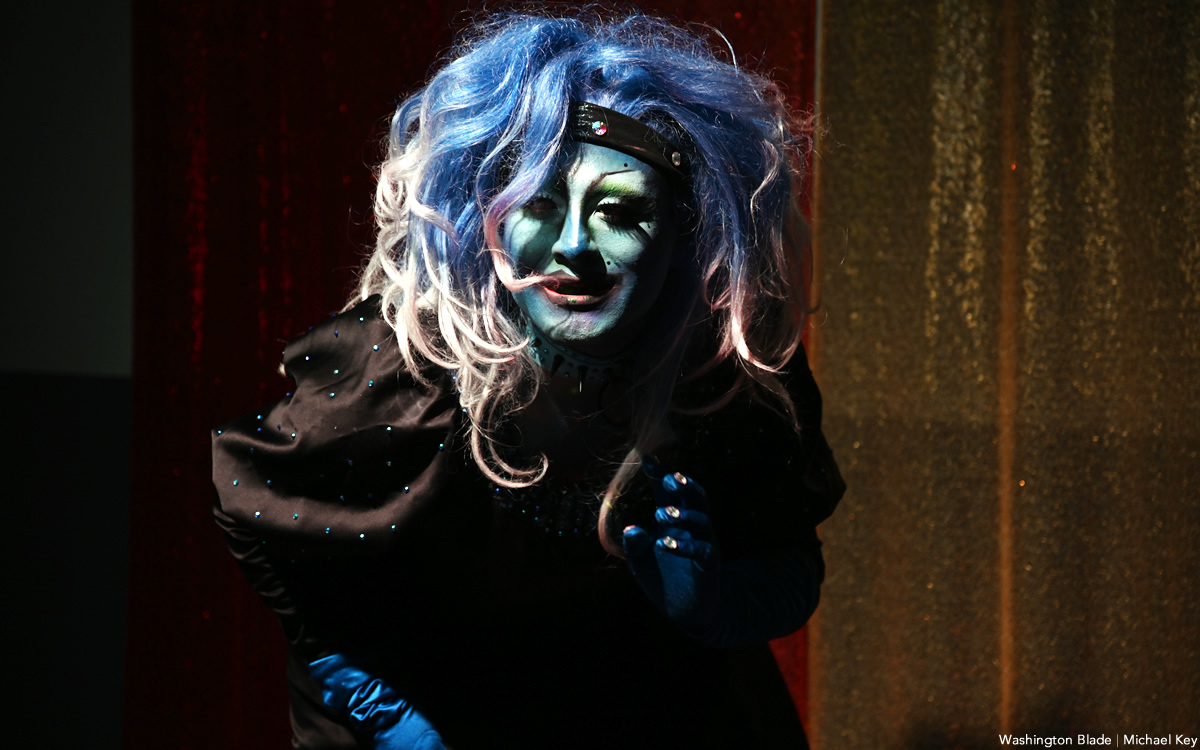 Tuesday, August 9
7-9 p.m.
Red Bear Brewing Co.
209 M Street, N.E.
Facebook
Join Desiree Dik for a game of bingo at Red Bear Brewing Co. on Tuesday. Free to play.
---
Queer Trivia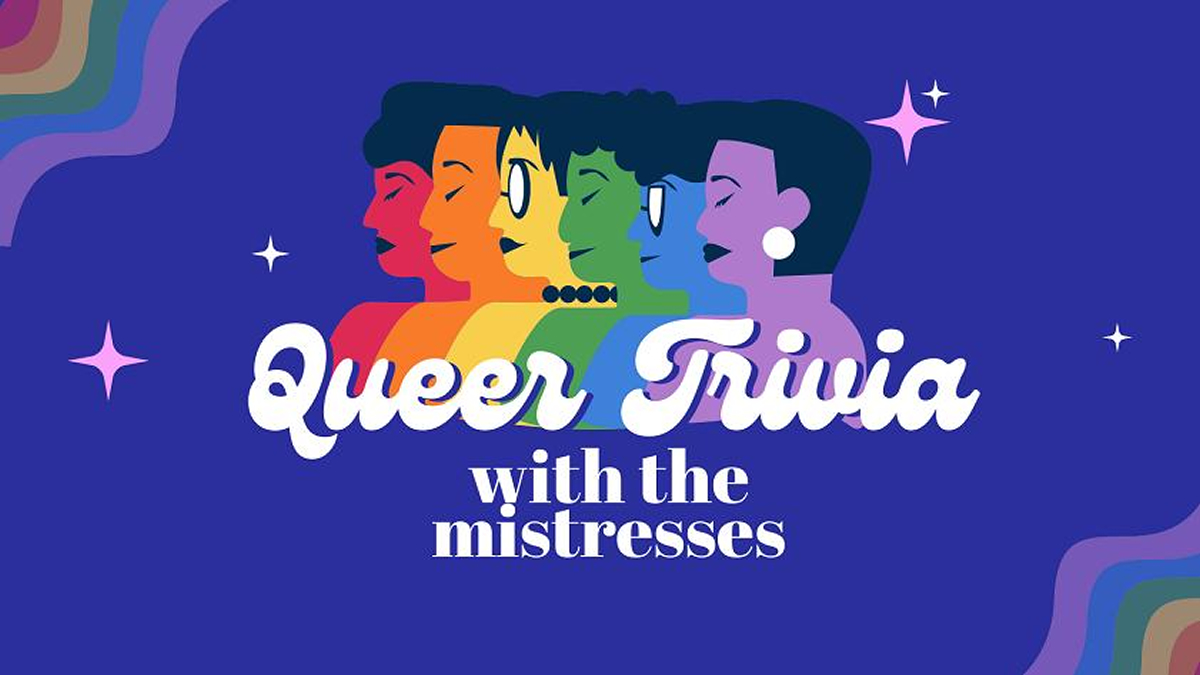 Wednesday, August 10
7-9 p.m.
Dew Drop Inn
2801 8th Street, N.E.
Facebook
The Mistresses lead a night of Queer Trivia on all things gay at the Dew Drop Inn on Wednesday.
---
Thirst Trap Thursdays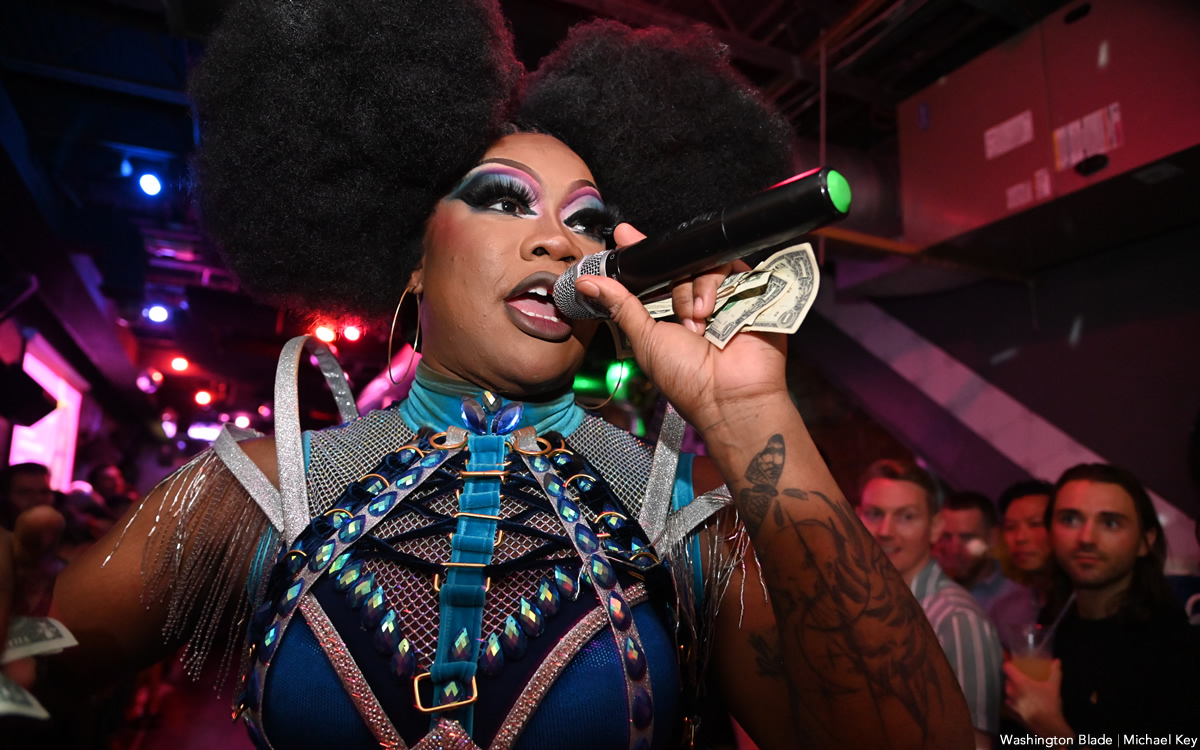 Thursday, August 11
10 p.m.
Pitchers DC/A League of Her Own
2317 18th Street, N.W.
Facebook
Venus Valhalla and Cake host the Thirsty Thursdays drag show at Pitchers/ALOHO on Aug. 11.
---
LGBTQ Social at Wild Days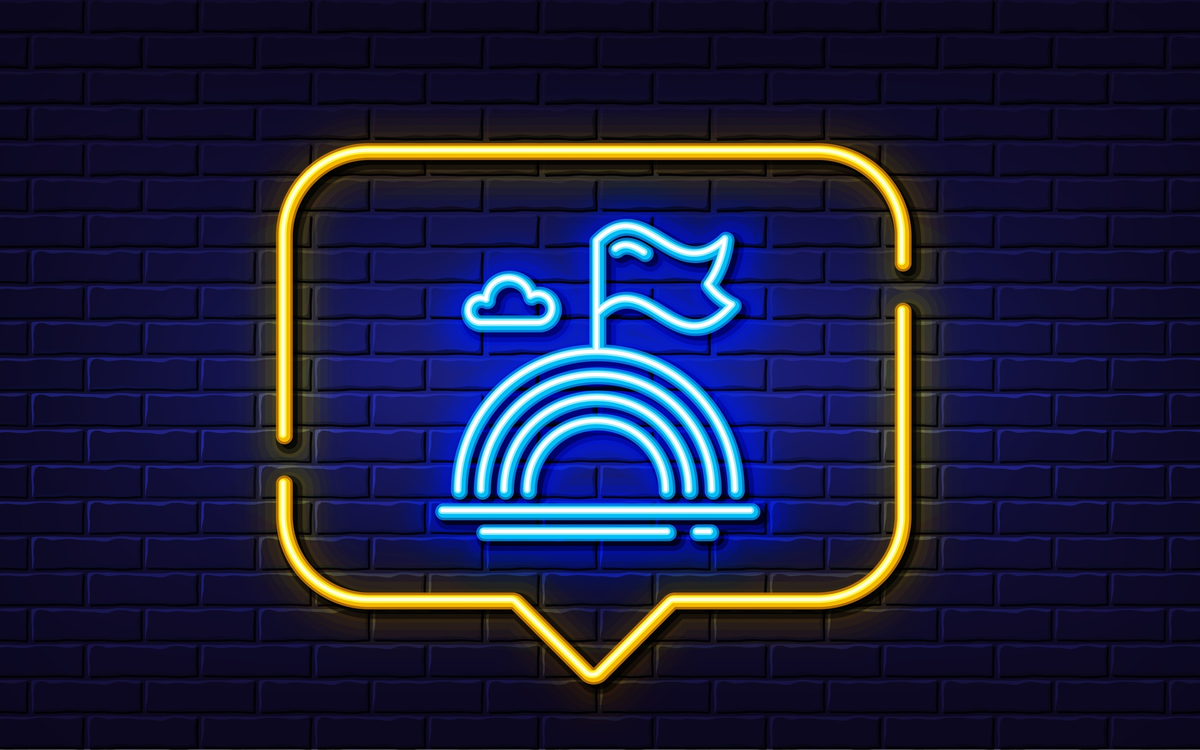 Friday, August 12
7-9 p.m.
Wild Days Rooftop Bar at the Eaton Hotel
1201 K Street, N.W.
21+
Eventbrite
Have some casual conversations with new friends in the LGBTQ community over drinks in a relaxed atmosphere. Hosted by Go Gay DC.
---
A Love Letter to RENT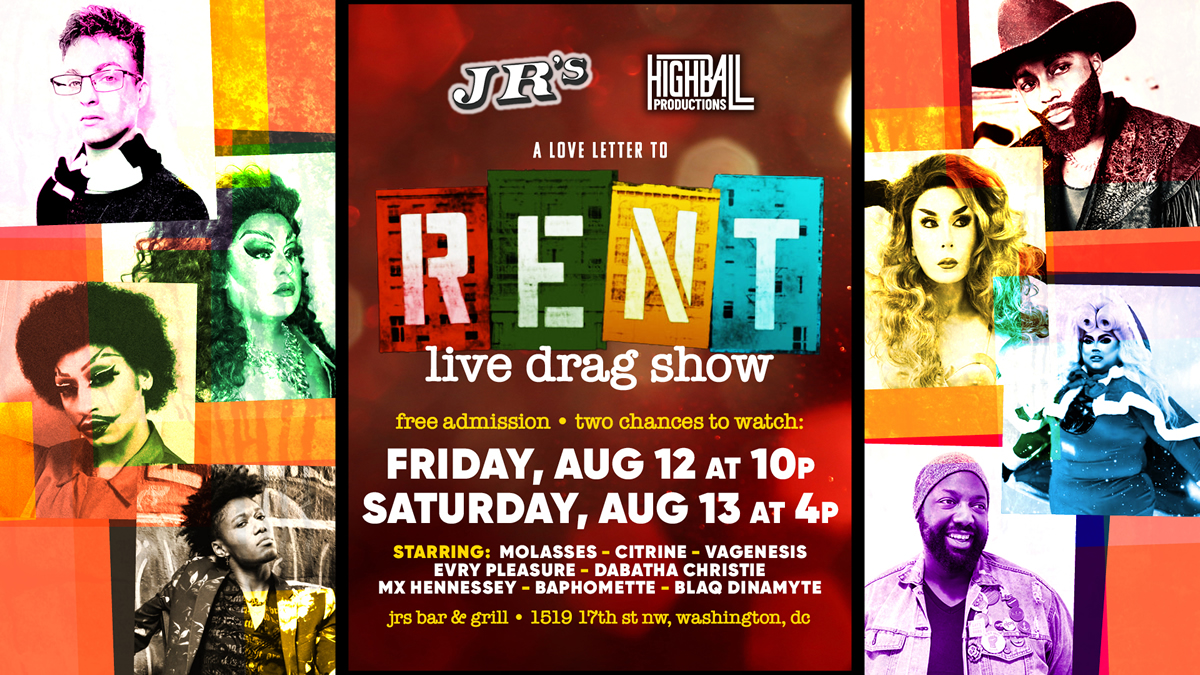 Friday, August 12
10 p.m.
JR.'s Bar
1519 17th Street, N.W.
Free admission
Facebook
Watch a drag show dedicated to the hit musical RENT. If you miss the first show on Friday, come by on Saturday at 4 p.m. for an encore performance.
---
Lights On, Barks Out! Disco Heat Drag Brunch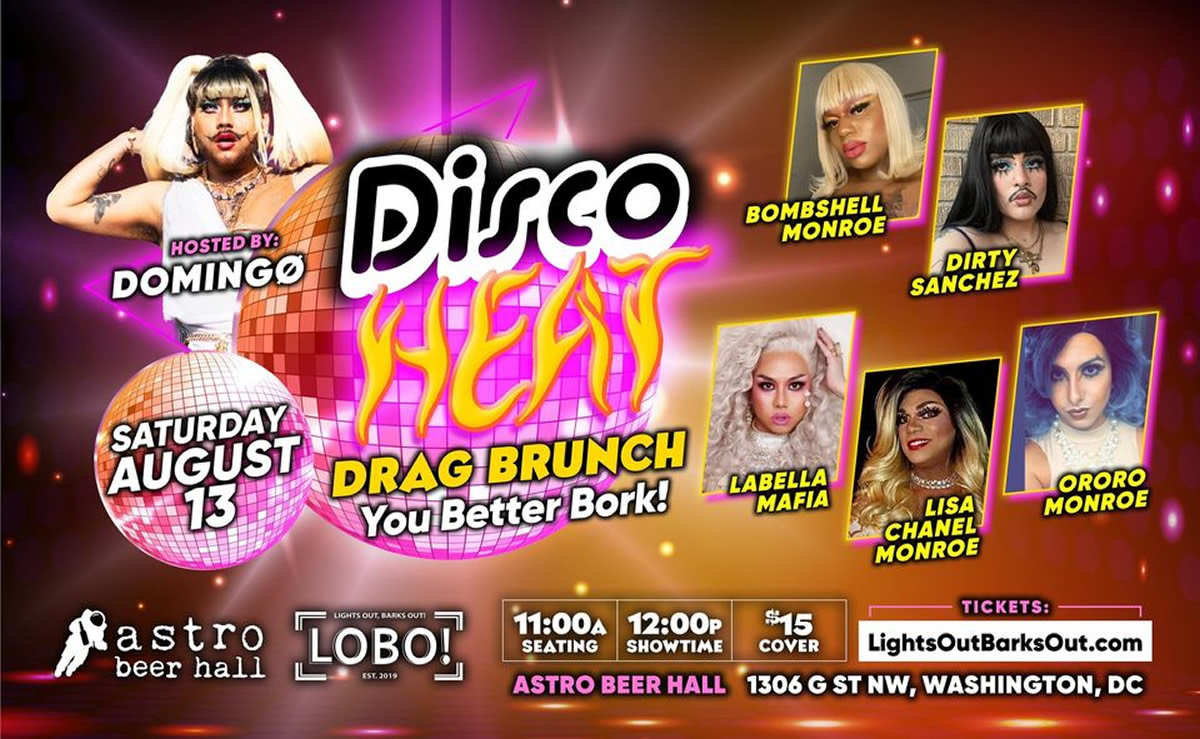 Saturday, August 13
Seating 11 a.m./show 12 p.m.
Astro Beer Hall
1306 G Street, N.W.
$15 cover
Facebook
Join host Doming0 for the Disco Heat Drag Brunch on Saturday at Astro Beer Hall.
---
Lake Anne Cardboard Boat Regatta
Saturday, August 13
2 p.m.
Lake Anne Plaza
1609 Washington Plaza
Reston, Va.
Facebook | Website
Watch a cardboard regatta race along Lake Anne in Reston, Va. Or, you could even participate (rules here)!
---
Mister & Miss AGLA Scholarship Fundraiser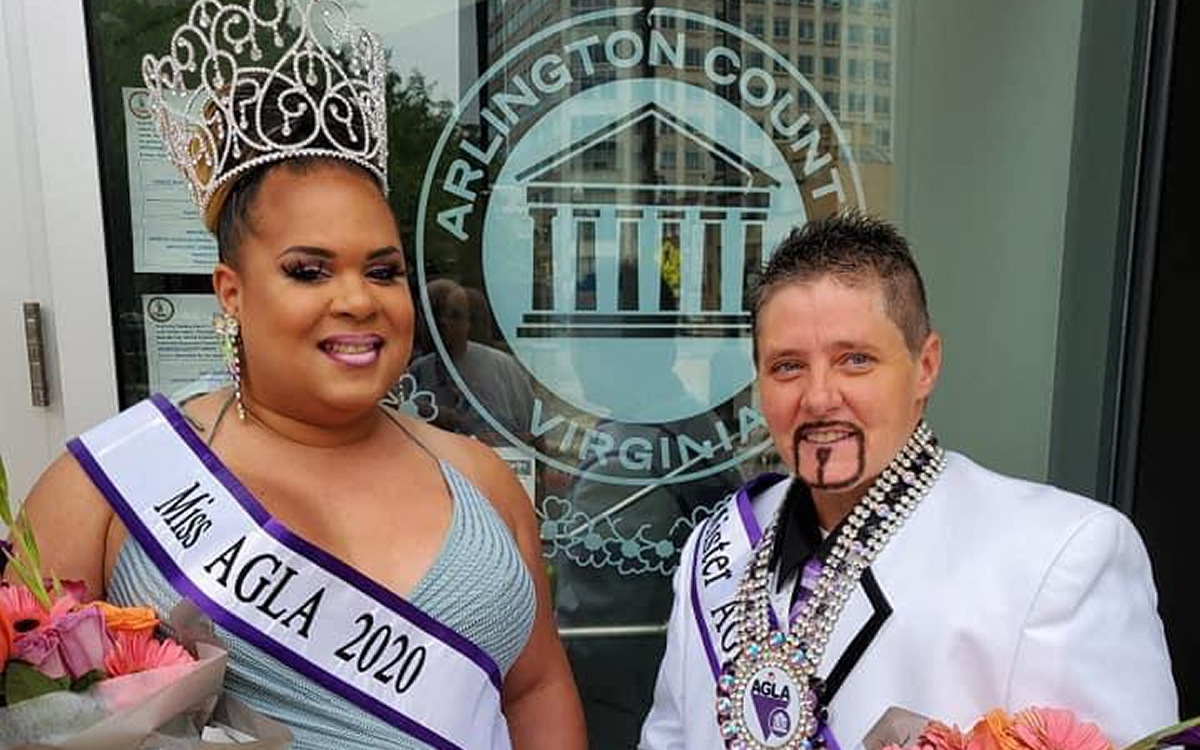 Sunday, August 14
7-9 p.m.
Freddie's Beach Bar & Grill
555 23rd Street S
Arlington, Va.
$10 donation requested
Facebook
Join a fundraiser for a good cause: a college scholarship for an outstanding Arlington County Public High School senior. Also, the 2022 Mr. and Miss AGLA will be crowned.
---
PHOTOS: United Night OUT
Team DC and Federal Triangles honored at halftime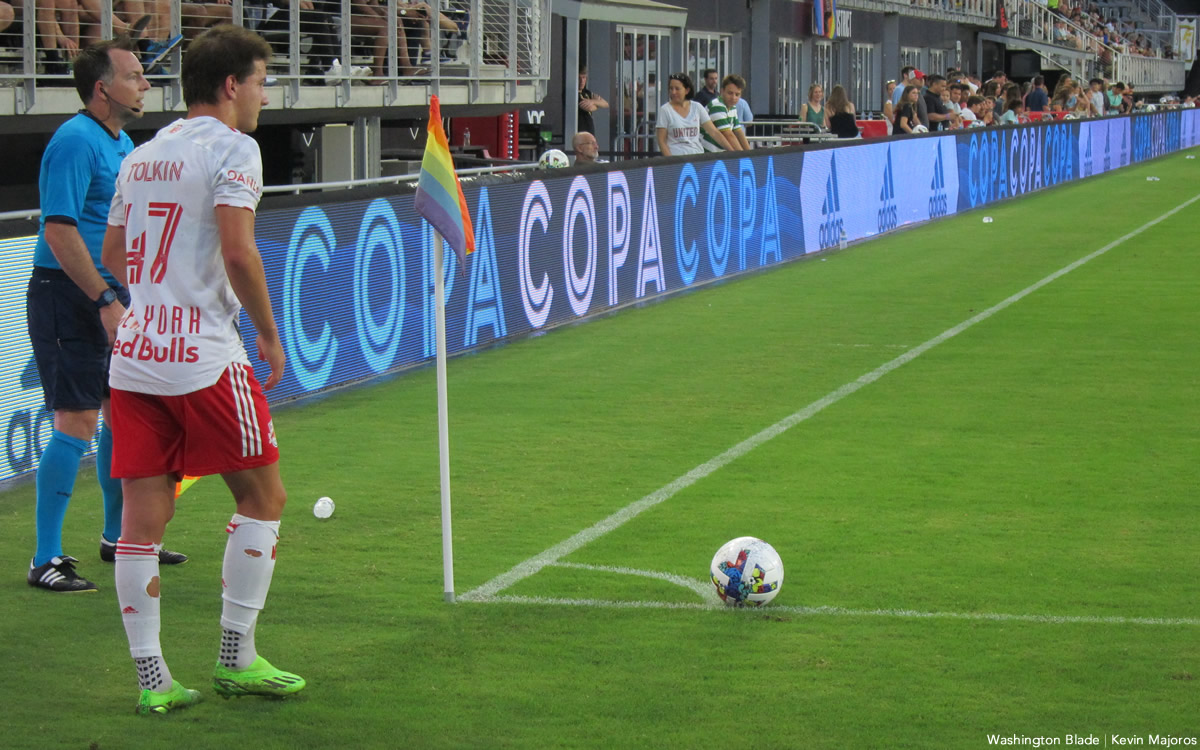 United Night OUT 2022 was held on August 6 at Audi Field with DC United taking on their Atlantic Cup rivals, the New York Red Bulls. The two teams battled to a 0-0 scoreless draw in their 99th meeting. The LGBTQ community event was co-hosted by Team DC and the Federal Triangles Soccer club who were both honored at halftime.
(Washington Blade photos by Kevin Majoros)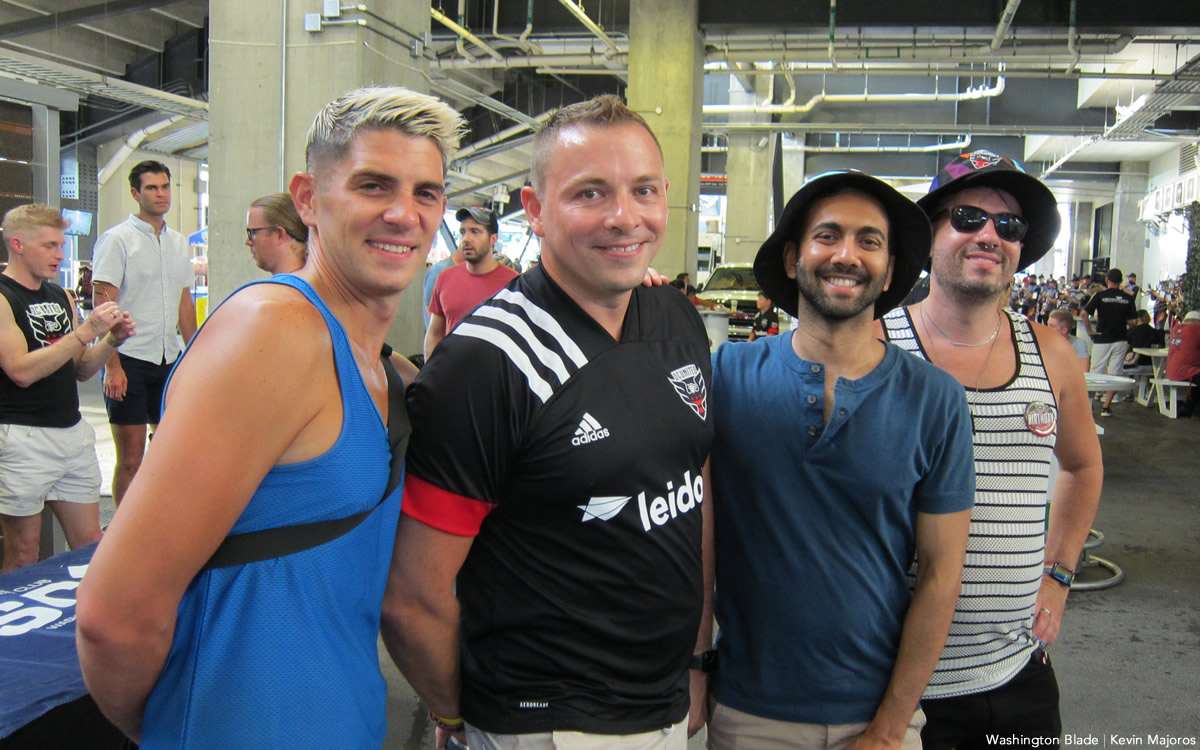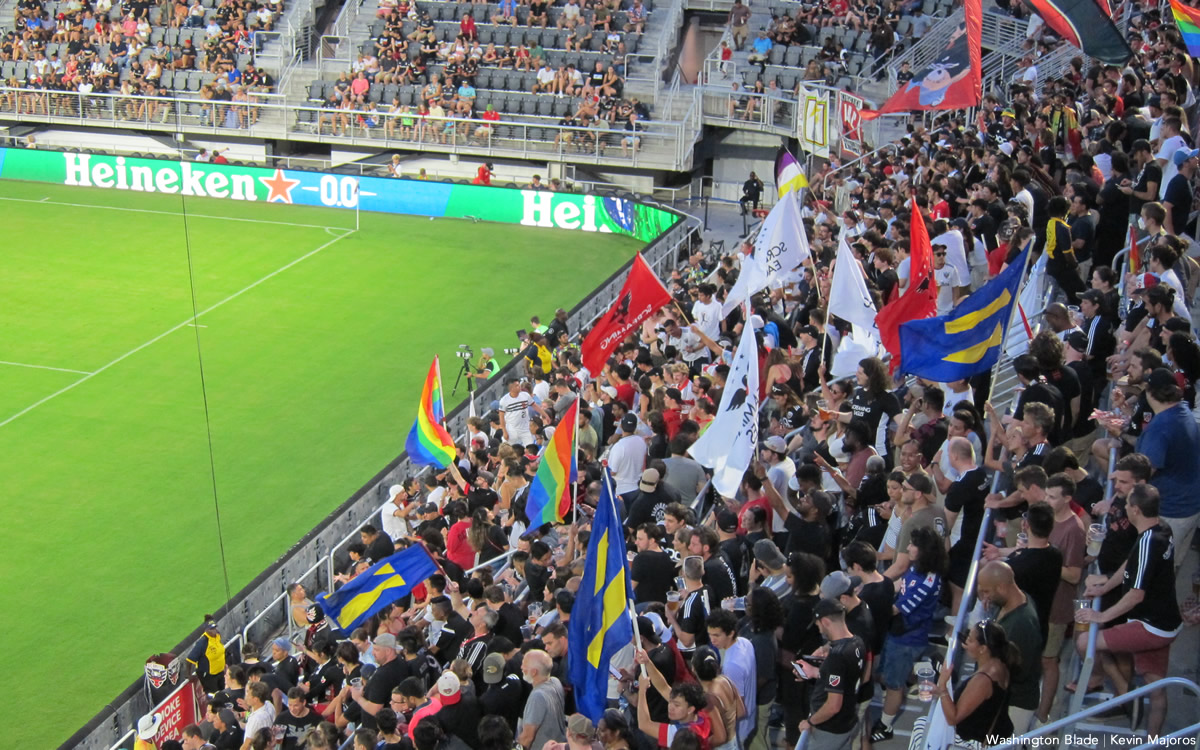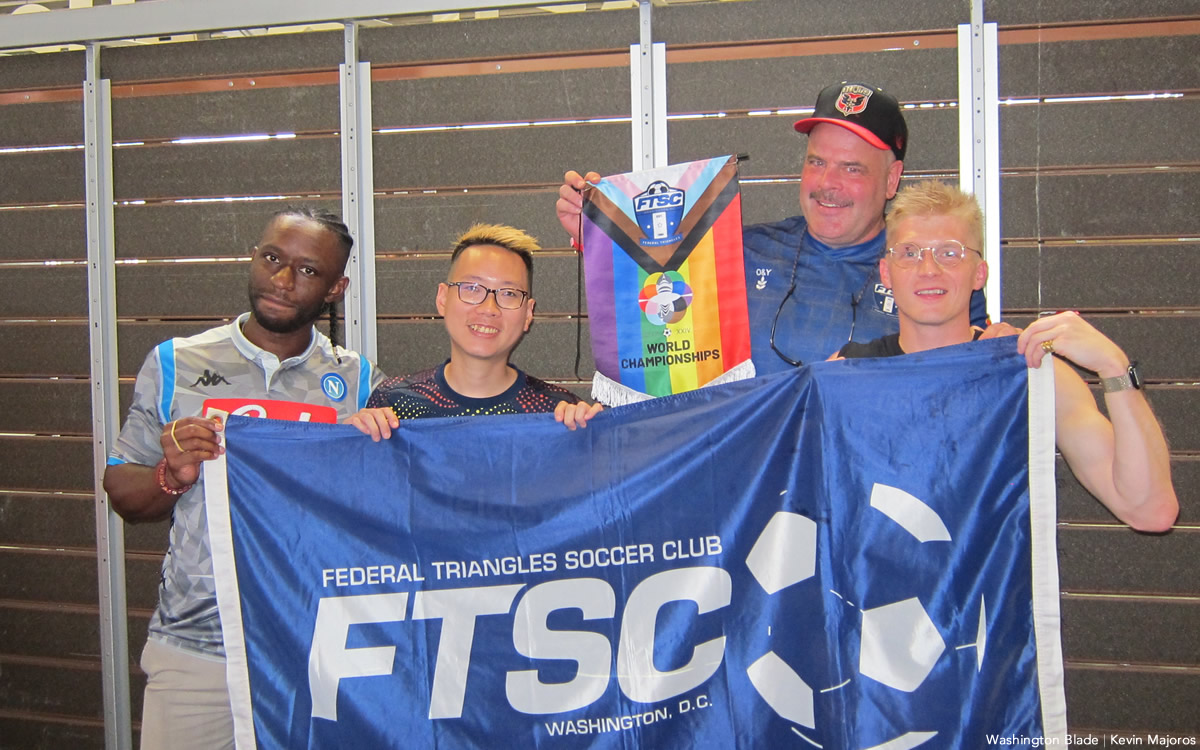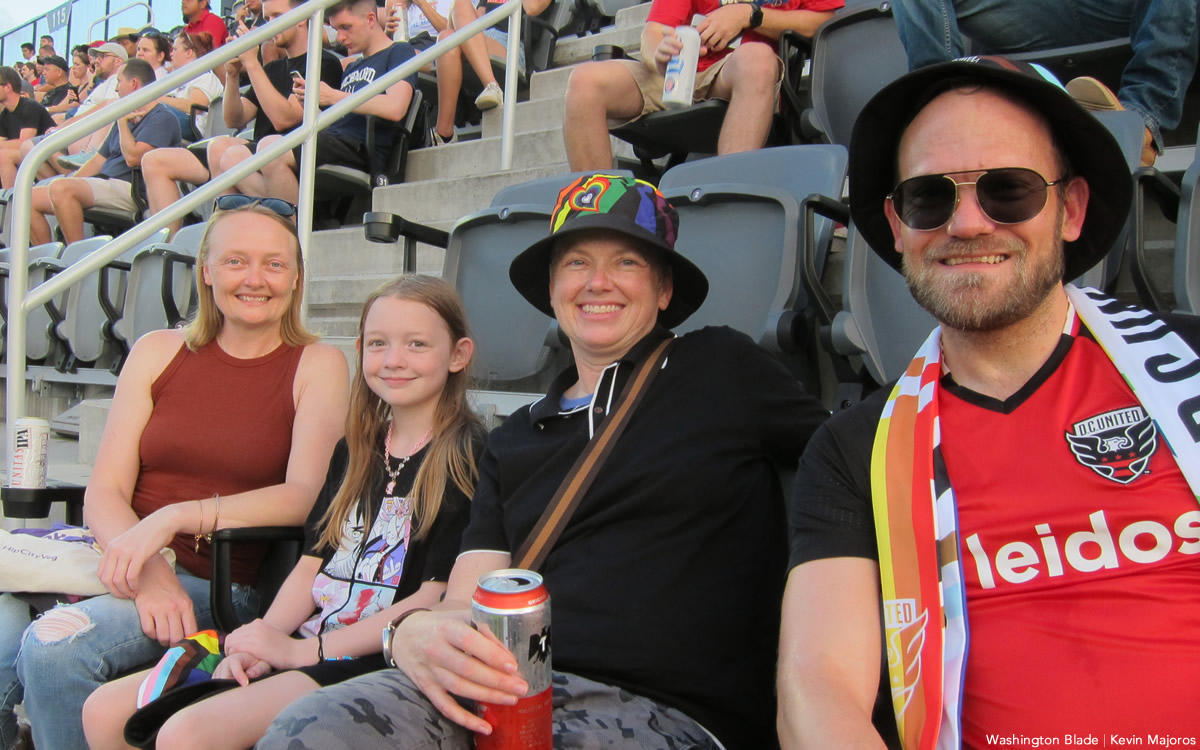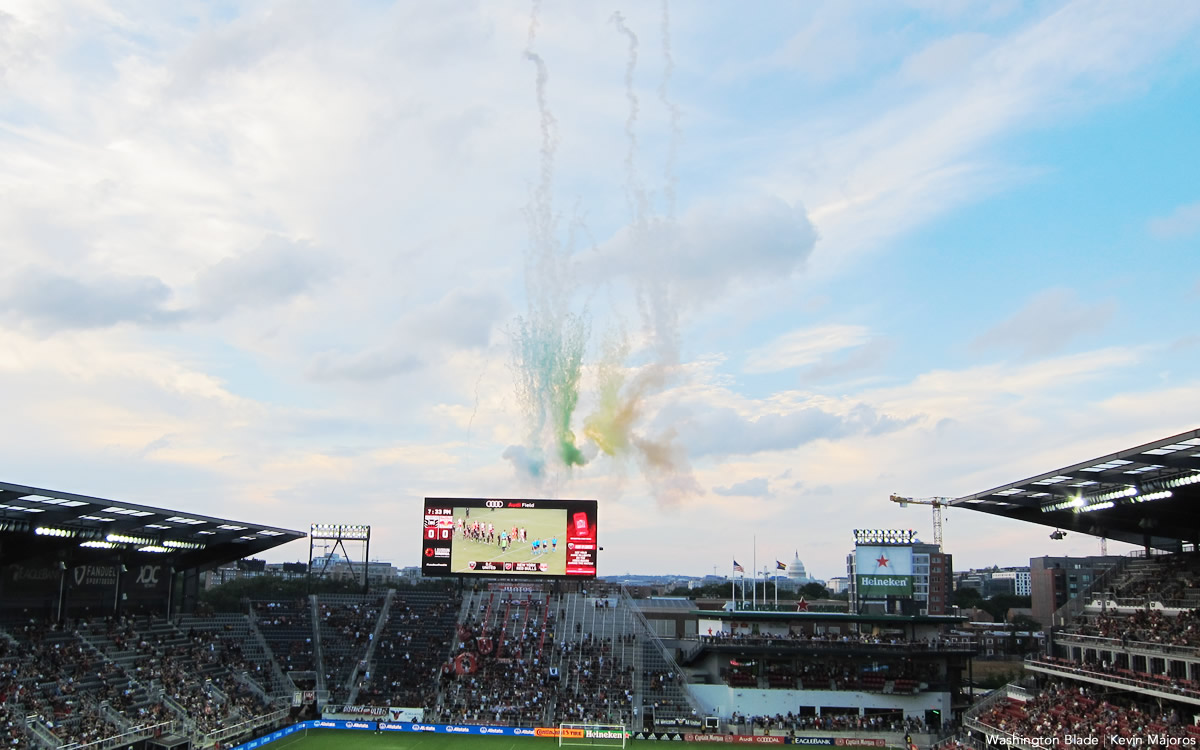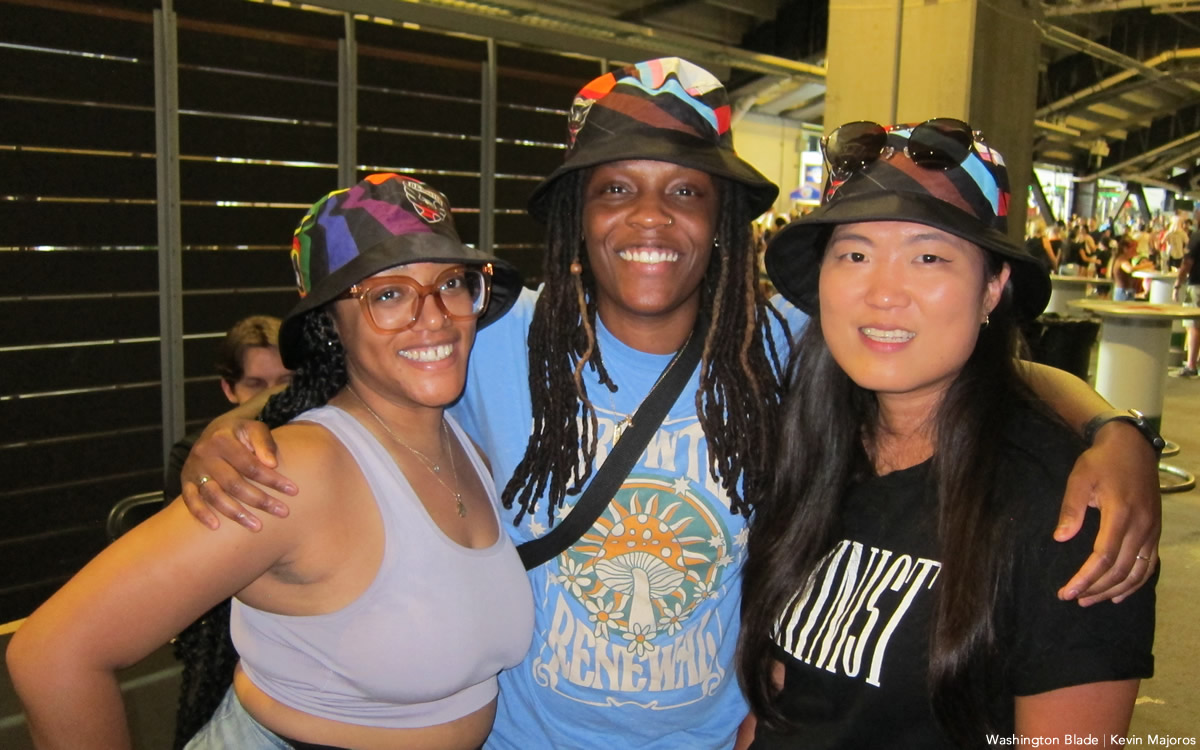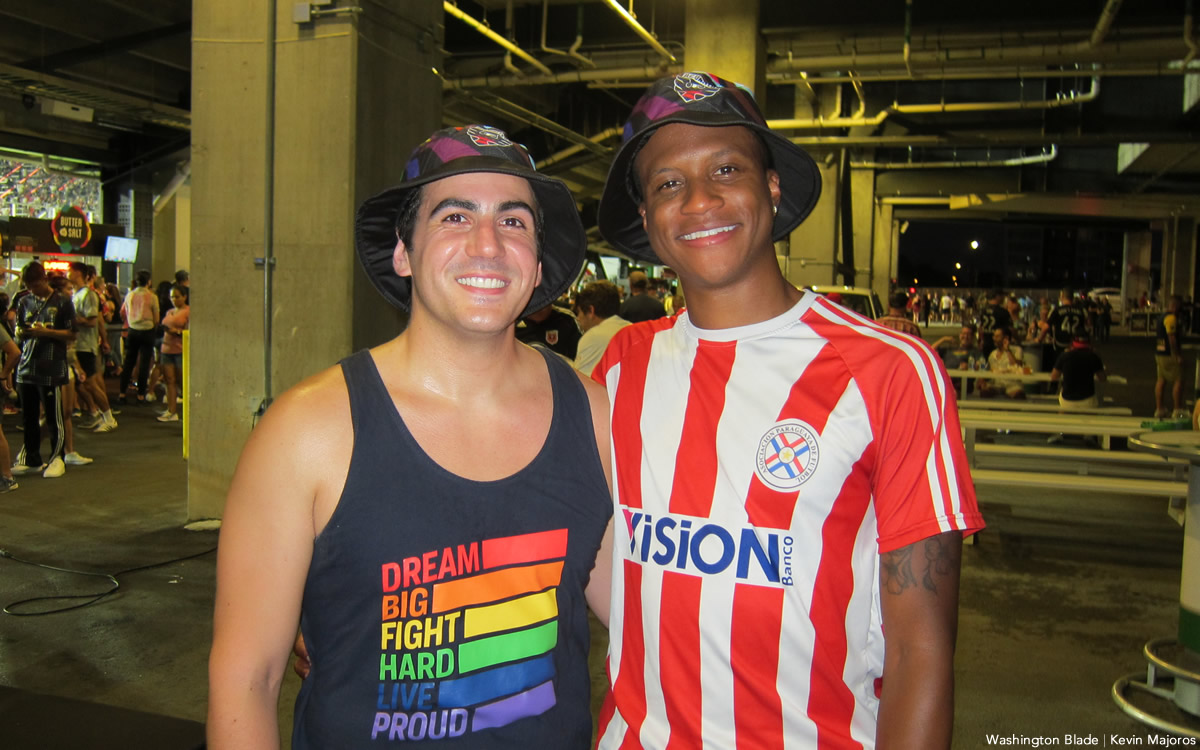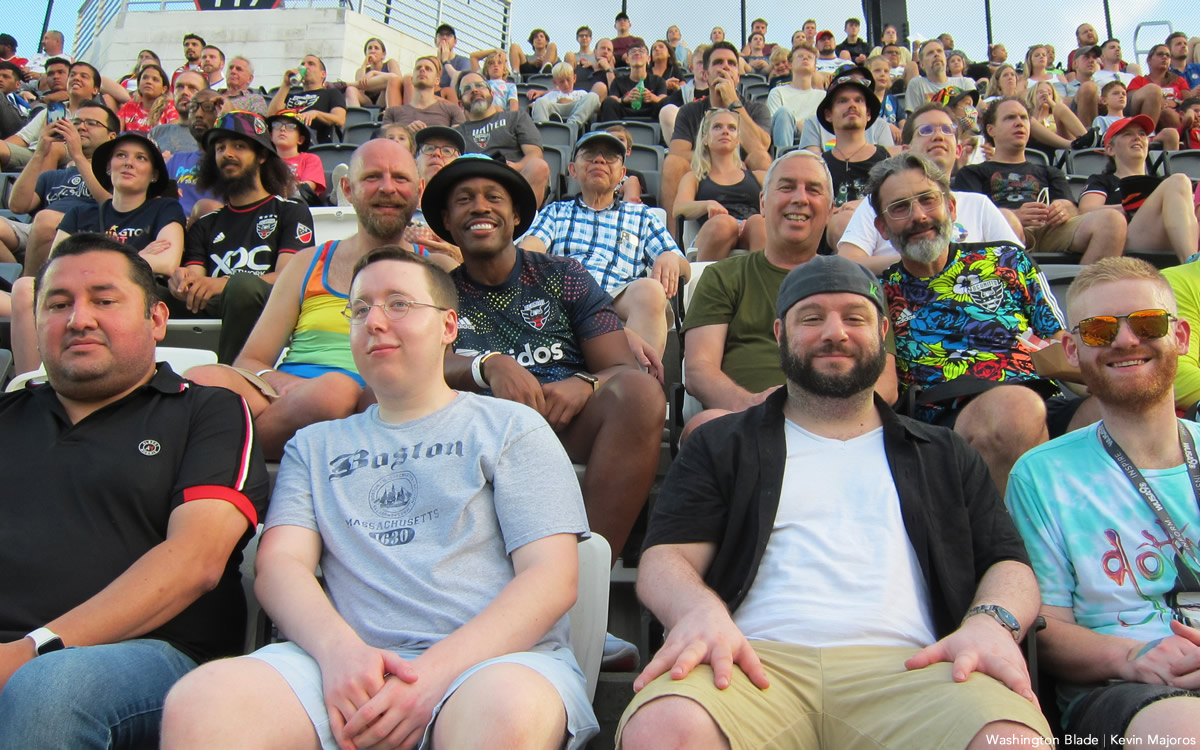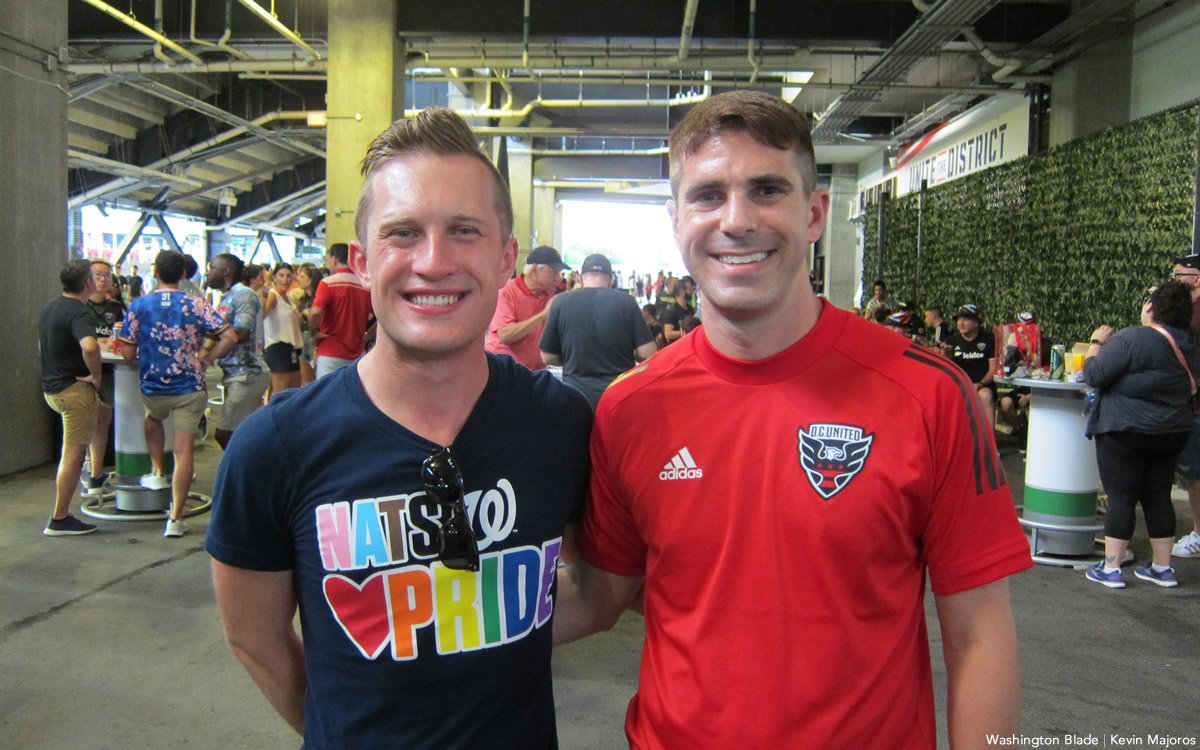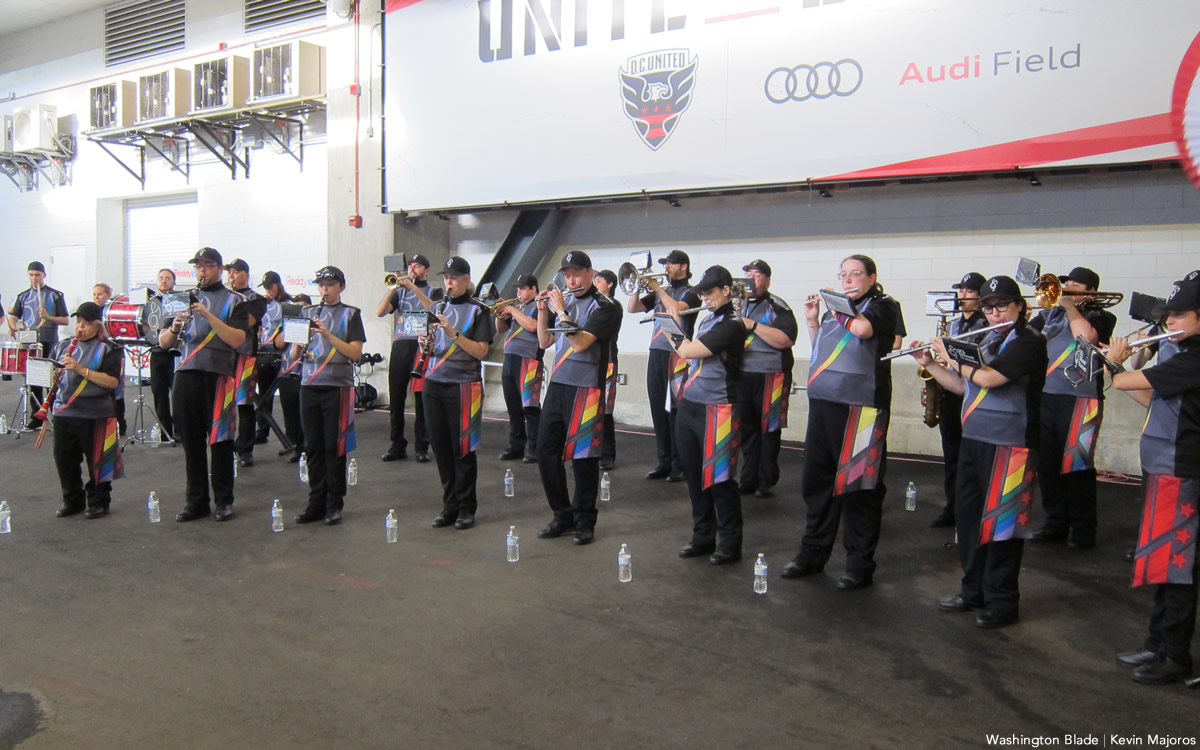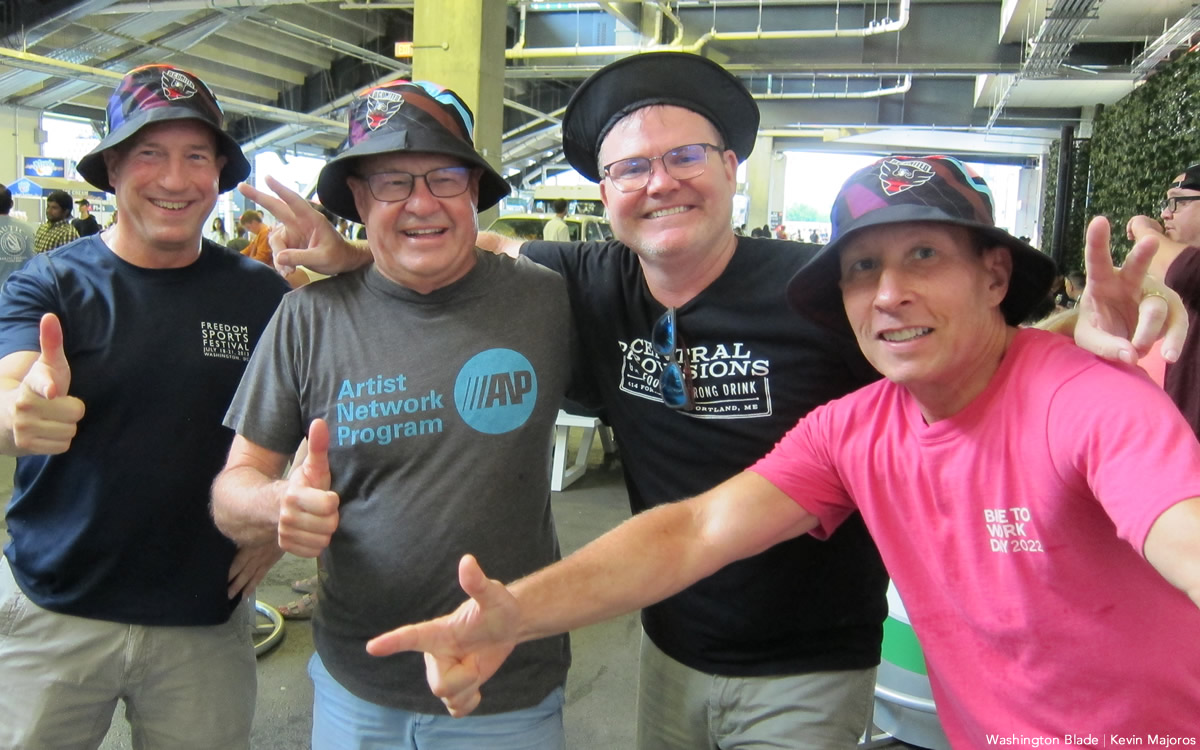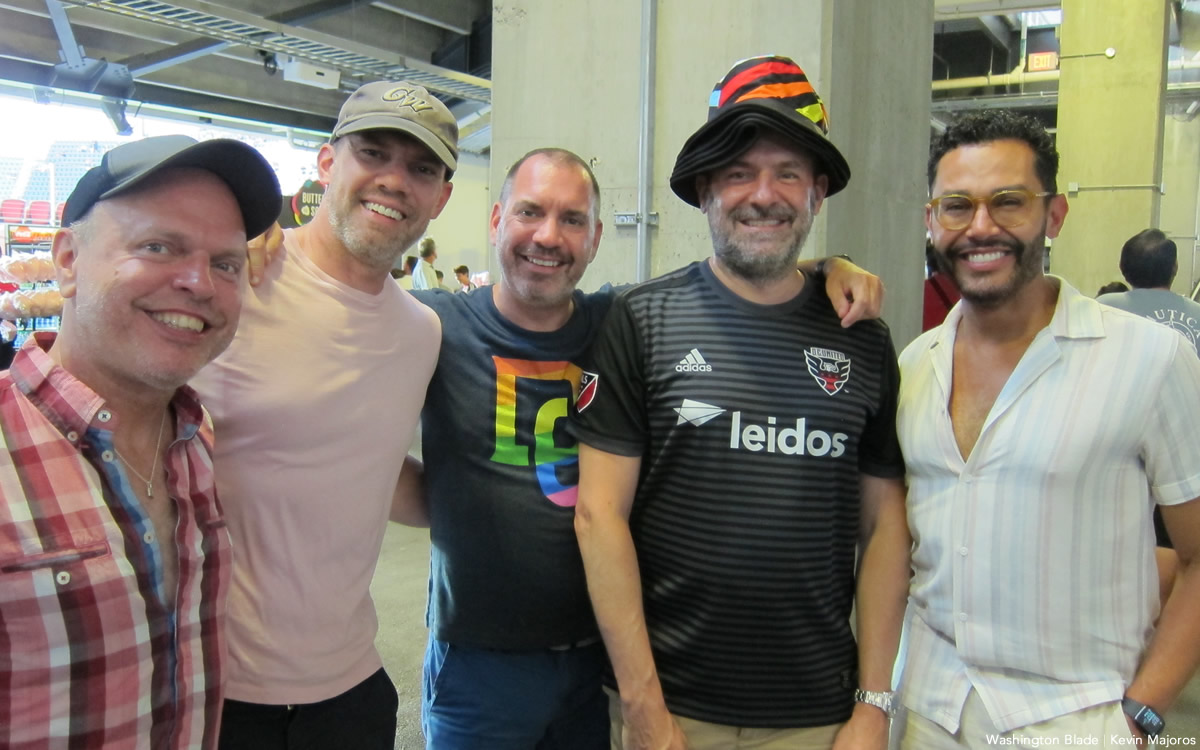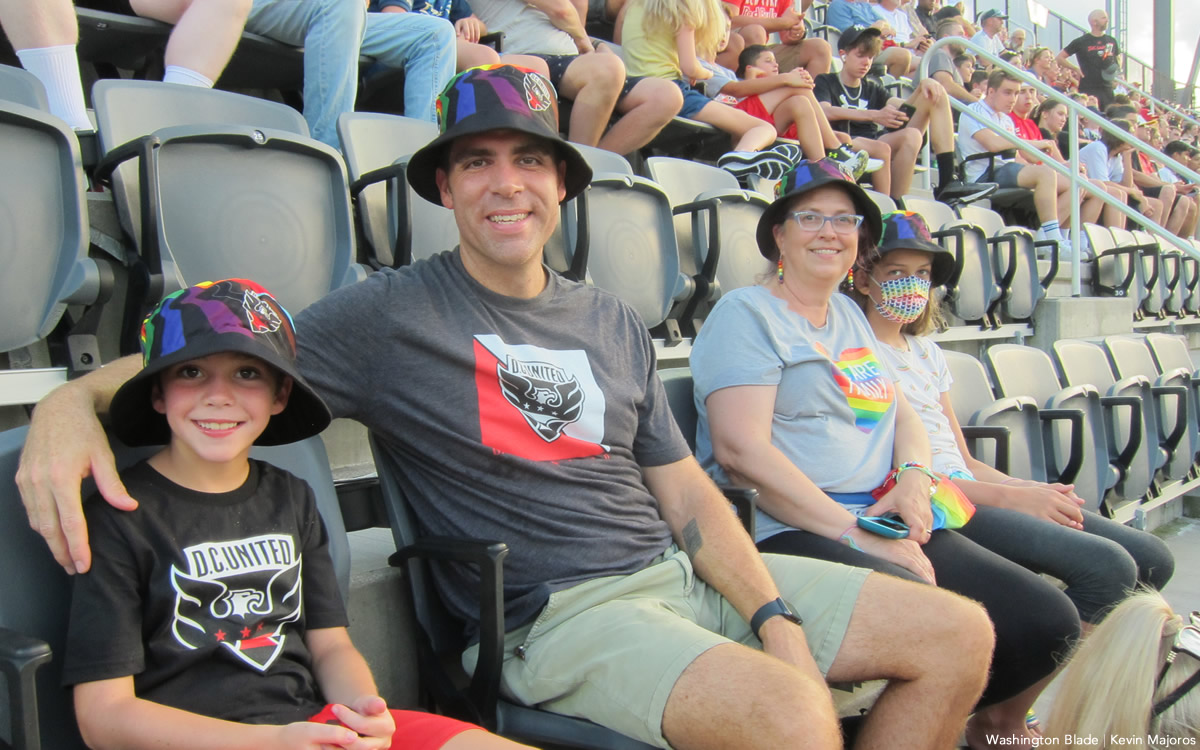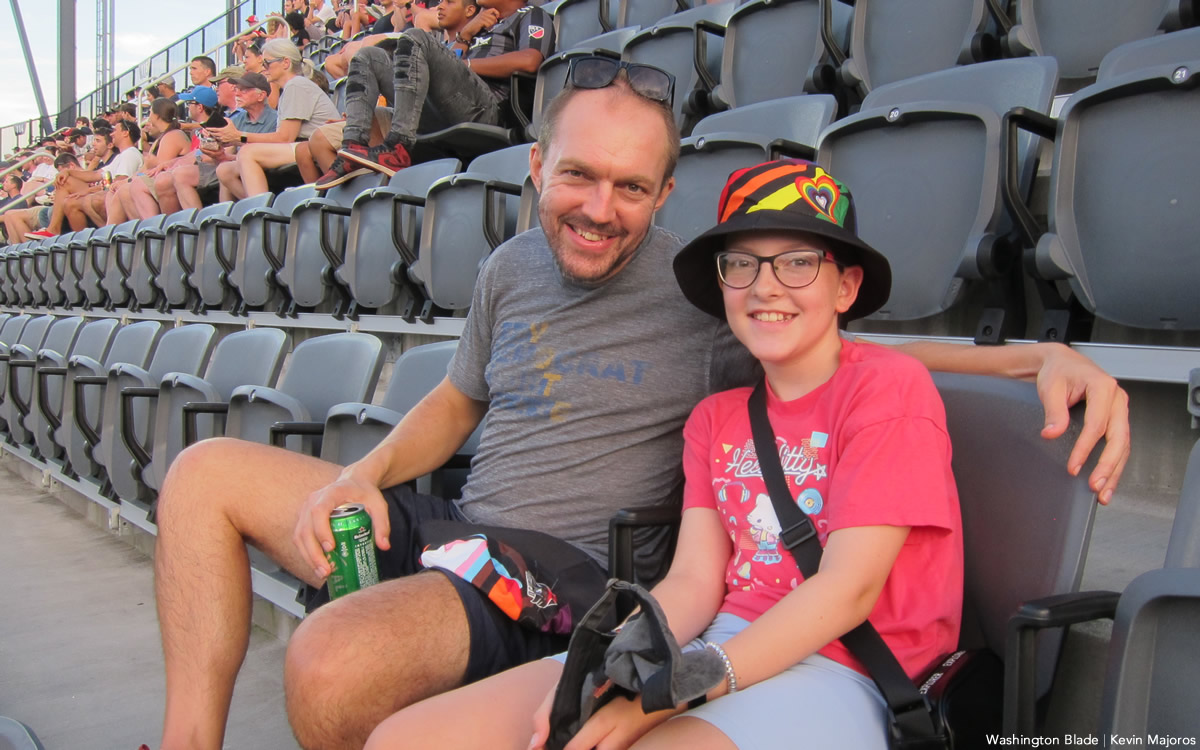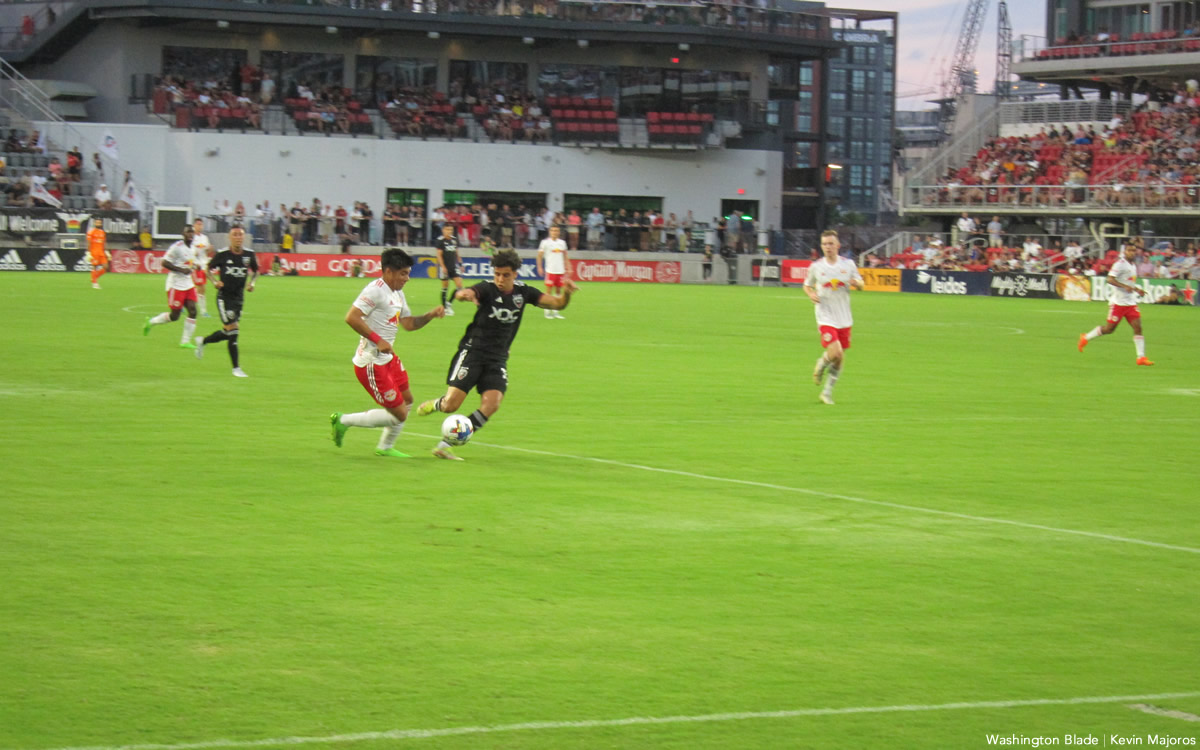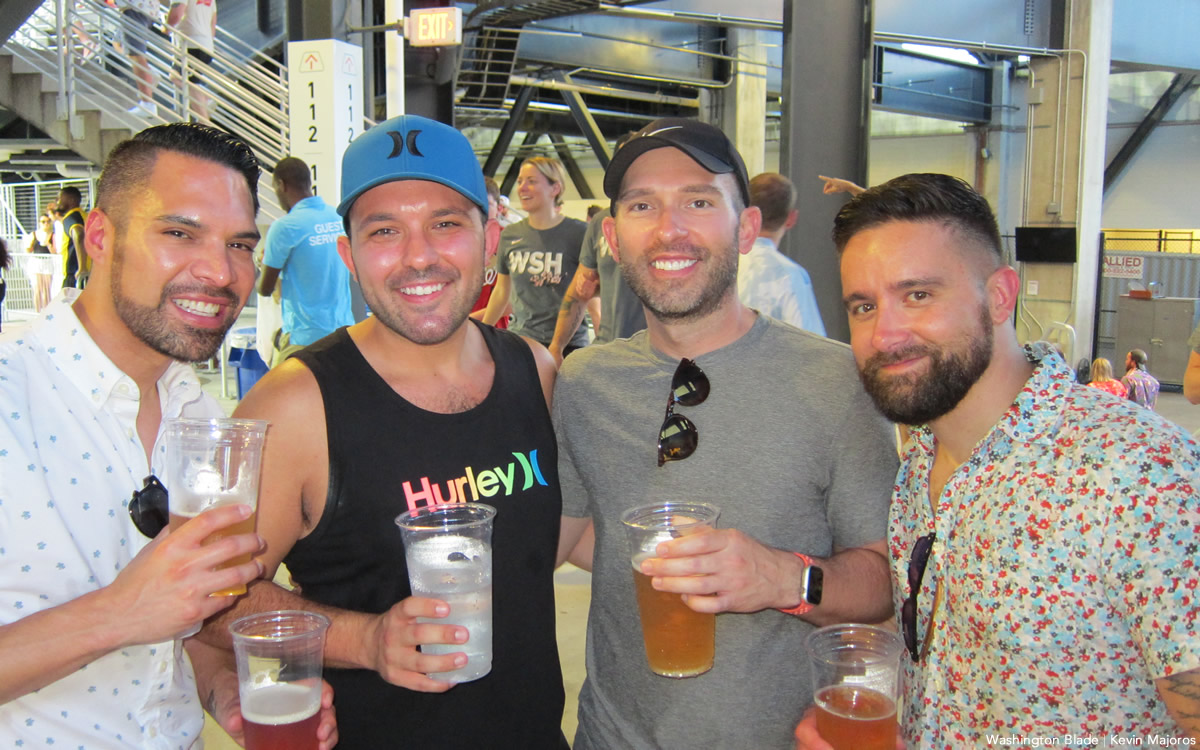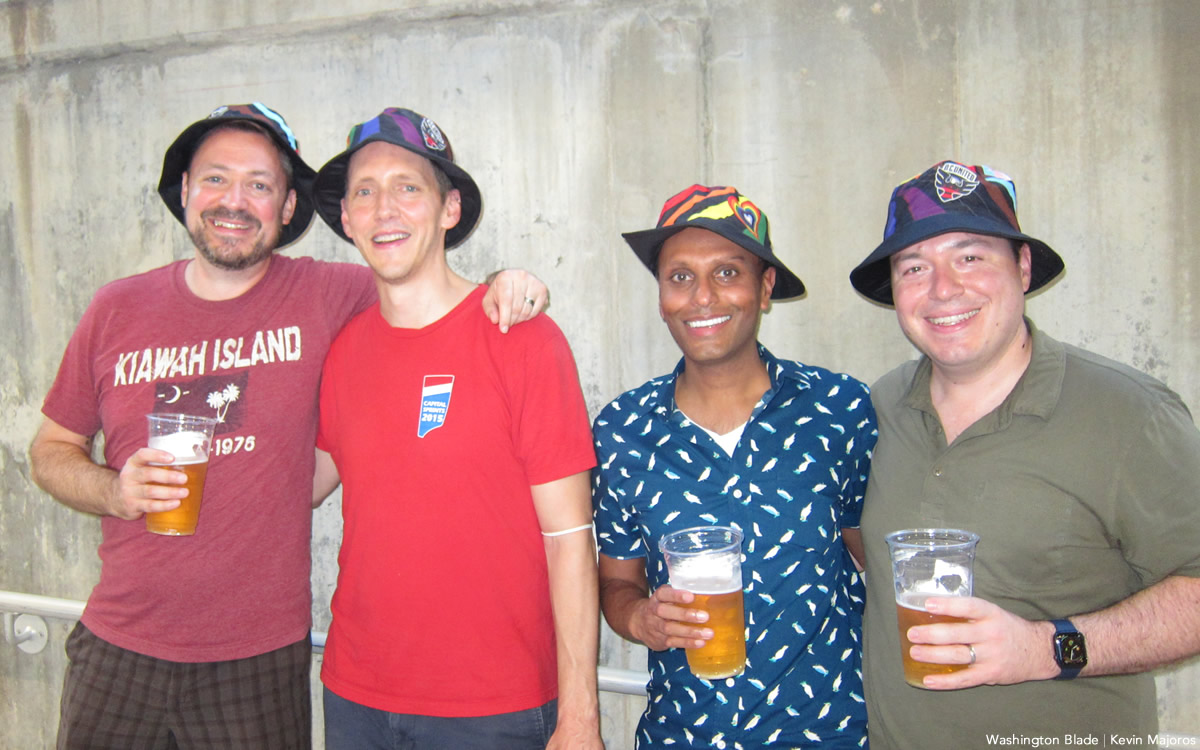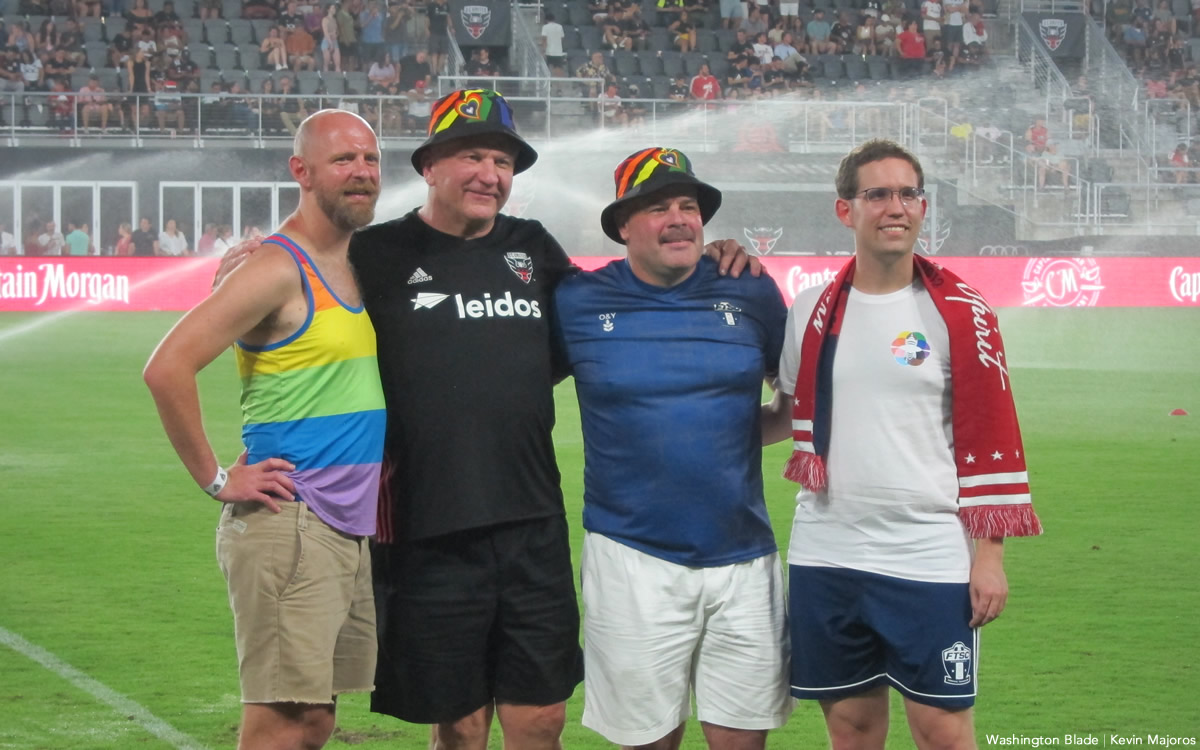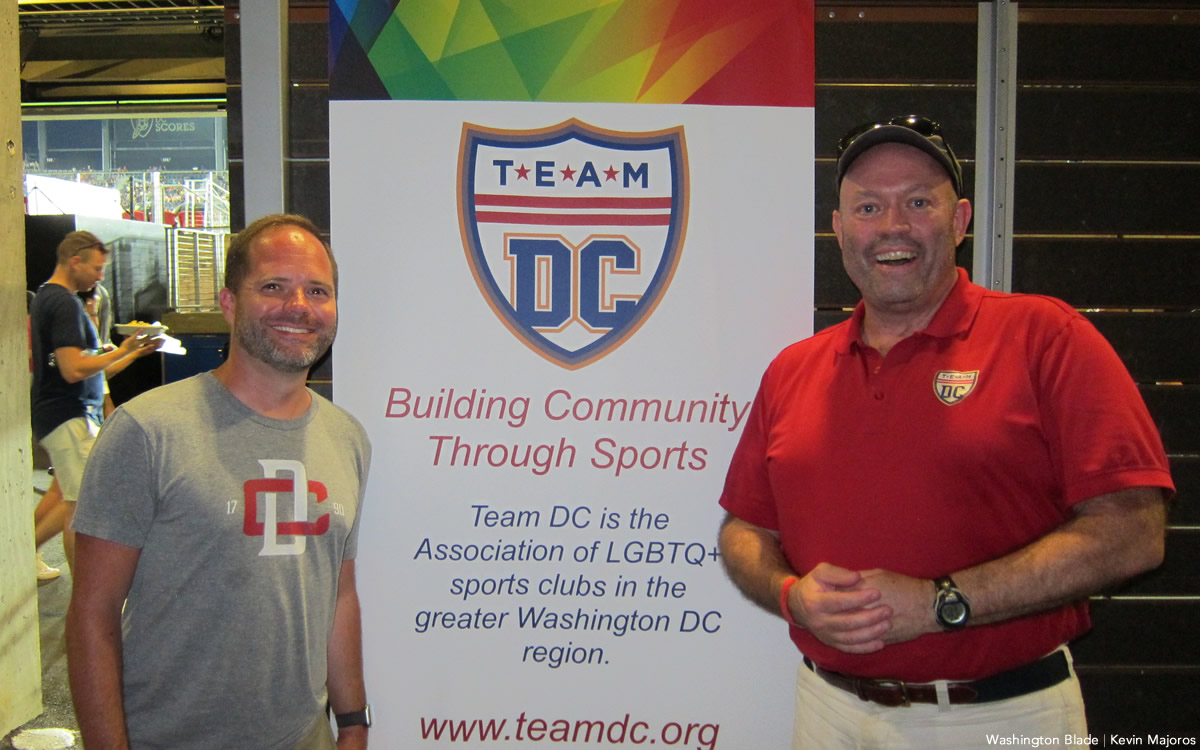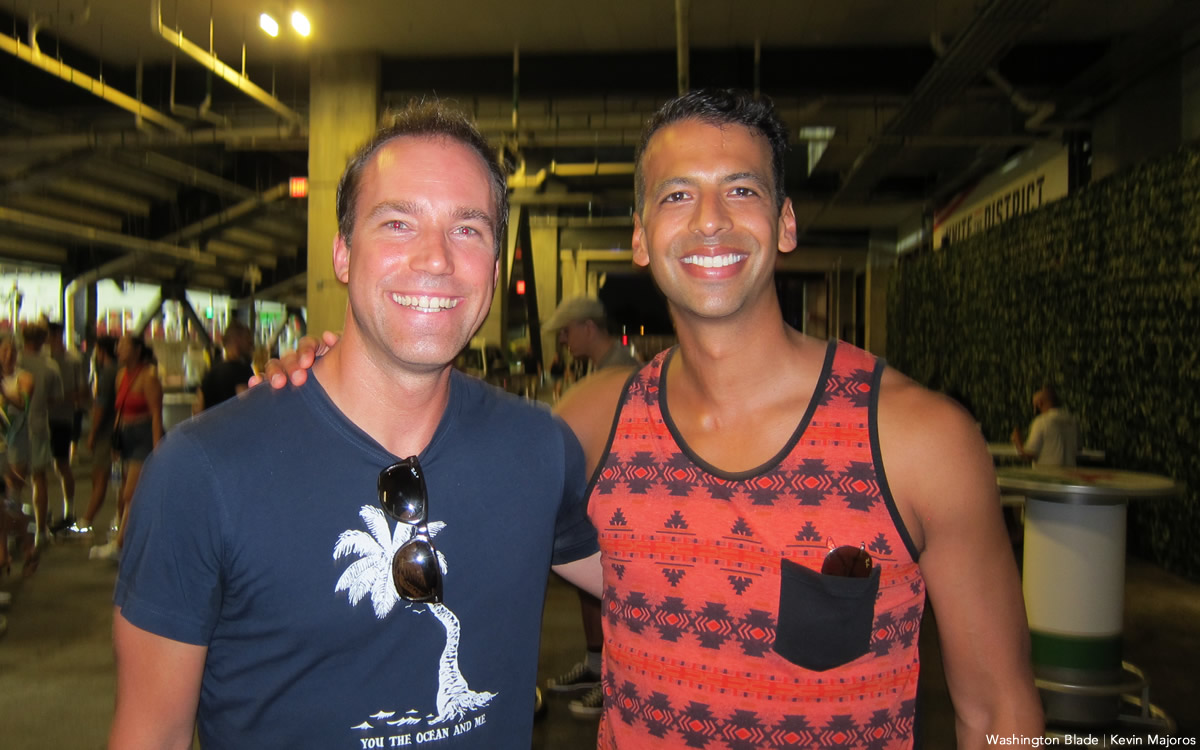 Abbi Jacobson engaged to her girlfriend Jodi Balfour
Last week, Jacobson and Balfour made their first red carpet debut at the Los Angeles premiere of A League of Their Own.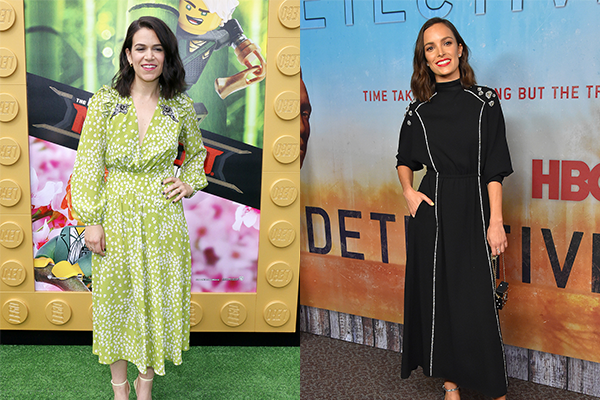 Abbi Jacobson, the Emmy Award nominee, is engaged to her girlfriend Jodi Balfour. She confirmed the news to People as she celebrated with her costars in the upcoming Amazon Video series A League of Their Own.
D'Arcy Carden, the costar and Jacobson's friend of 15 years, said, "It's out. It's great. We're so happy. We love [Jodi]."
"Abbi's engaged! Abbi's engaged! Abbi's engaged!" Chanté Adams, also a costar in the upcoming series, followed, "We've had to hide it for … No, I'm kidding."
"No, you have not. You have not had to hide it." Jacobson responded, blushing, "That was not a thing. It was not a secret."
Last week, Jacobson and Balfour made their first red carpet debut at the Los Angeles premiere of A League of Their Own.
The couple started dating in 2020 and celebrated their first anniversary last October. Jacobson shared some selfies of them on instagram: "One year with this incredible human. Don't know how I got so lucky ❤️."
Likewise, Balfour wrote in the caption: "365 days of the best surprise of my life 💚."
Jacobson officially came out as a bisexual in the interview with Vanity Fair. "I date men and women," she said, adding as long as the person is "funny" and is "doing something they love."
Balfour, a South African actress, is known for her performances on For All Mankind, Supernatural, The Crown and True Detective.
Jacobson is both cast and co-creator of A League of Their Own, in which she would tell the stories of these LGBTQ women in the 1940s. She also talked about Maybelle Blair, a consultant of the show as well as a former All-American Girls Professional Baseball League player who came out at 95.
"But Maybelle's point of view, specifically on the All-American Girls Professional Baseball League experience, what that was like to play baseball at the time, what it was like to be a queer woman in the league, was pretty important for some of the stories we were telling. But at Tribeca, she had not come out publicly and that was so incredible. And don't you feel like it's like, '95!' I'm like, 'This show needs to come out.' She came out because we made this show."
The first episode of A League of Their Own will be released on August 12.