Sports highlighted during U.N. human rights declaration anniversary
Ban Ki-moon says Navratilova 'inspired' him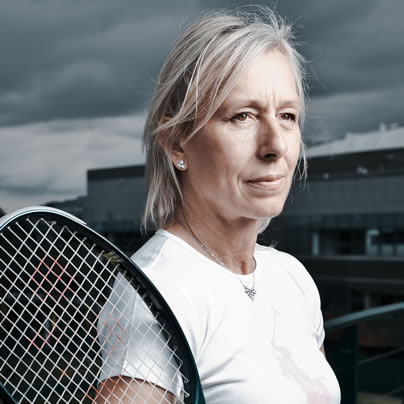 UNITED NATIONS—LGBT activists this week used the 65th anniversary of the ratification of the Universal Declaration of Human Rights at the U.N. to highlight efforts to combat homophobia and transphobia in sports.
Gay MSNBC anchor Thomas Roberts on Dec. 10 moderated a U.N. panel at the U.N. on which retired tennis champion Martina Navratilova, former Washington Wizards center Jason Collins, South African activist Thandeka "Tumi" Mkhuma, intersex advocate Huda Viloria, Anastasia Smirnova of the Russian LGBT Network and U.N. Assistant Secretary General for Human Rights Ivan Simonovic sat. Singer Melissa Etheridge and Jessica Stern, executive director of the International Gay and Lesbian Human Rights Commission, were among those who also attended the event.
U.N. Secretary General Ban Ki-moon said in a video that Navratilova, who came out in 1981, "inspired" him. He added the retired tennis champion "paved the way for" Collins and other LGBT athletes to publicly declare their sexual orientation or gender identity and expression.
"They understand an abuse against any of us is an affront to all," said Ban. "Human rights can only be visible when we stand in solidarity as one."
Smirnova said the attention the Kremlin's LGBT rights record has received ahead of the 2014 Winter Olympics that will take place in Sochi, Russia, in February has allowed her organization to "shed light on the most ugly developments happening in the country." She added the Olympics and other international sporting events can be "a great celebration of excellence and diversity."
"As a celebration of diversity, it has great potential to show common universal commitment to humanity, to show dignity, to show international solidarity with those who are experiencing hardships," said Smirnova.
Mkhuma paid tribute to former South African President Nelson Mandela during the panel, noting he unified his country through sports. The anti-Apartheid champion presented the 1995 Rugby World Cup championship trophy to Francois Pienaar, a white South African who was the then-captain of the Springboks, while wearing the team jersey with his number.
Mkhuma said her stepfather, who is a pastor, kicked her out of her home when she was 16 because she is a lesbian. South African authorities have yet to arrest the person who beat and raped her in 2009.
Mkhuma said the lesbian soccer team she joined has become her family and "my community."
"As a survivor of rape, it is still hard for me to live in South Africa," she said as her voice quivered and Navratilova comforted her. "It is all our responsibility to end hate and to end violence."
The U.N. General Assembly on Dec. 10, 1948, ratified the Universal Declaration of Human Rights.
The U.N. in 2011 adopted a resolution in support of LGBT rights.
"The [U.N.'s] Universal Declaration of Human Rights promises a world in which everyone is born free and equal in dignity and rights — no exceptions, no one left behind," said U.N. High Commission for Human Rights Navi Pillay in July during a Cape Town, South Africa, press conference at which the U.N. launched a campaign in support of global LGBT rights. "Yet it's still a hollow promise for many millions of LGBT people forced to confront hatred, intolerance, violence and discrimination on a daily basis."
U.S. Ambassador to the United Nations Samantha Power on Tuesday described the Russian law that bans gay propaganda to minors as "outrageous" and "dangerous" during a meeting with nearly 30 LGBT rights advocates at the U.S. Mission to the U.N. in New York that IGLHRC organized. Turkish Parliamentarian Melda Onur, Maria Fontenelle of the St. Lucian LGBT advocacy group United and Strong, Thilaga Sulathireh of the Malaysian organization Justice for Sisters and Family Equality Council Executive Director Gabriel Blau are among those who attended the roundtable.
LGBT rights advocates from Namibia, Malawi, Cameroon, Zimbabwe and other African countries also took part in an IGLHRC briefing in lower Manhattan on Dec. 9.
"To deny gays and lesbians the right to live freely and to threaten them with discrimination and even death is not a form of moral or religious Puritanism," said Power. "It's in fact barbarism."
Etheridge joined "Milk" producer Bruce Cohen and Smirnova on Dec. 9 for the formal launch of the "Uprising of Love" campaign that seeks to support LGBT Russians. Collins is among those who attended a Manhattan fundraiser for United for Equality in Sports and Entertainment the following day.
U.S. Ambassador to Japan Caroline Kennedy on Dec. 5 held a reception at her Tokyo residence to commemorate the ratification of Universal Declaration of Human Rights. Gay Pennsylvania state Rep. Brian Sims is among those who spoke.
"Today, we recognize that human rights include women's rights, reproductive rights, racial and ethnic justice, the rights of the ill and infirmed, the rights of the differently abled, and the rights of the lesbian, gay, bisexual and transgender communities," said Sims in his speech.
Gay couple assaulted on D.C. street by attackers shouting 'monkeypox faggots'
Police list Aug. 7 incident in Shaw as suspected hate crime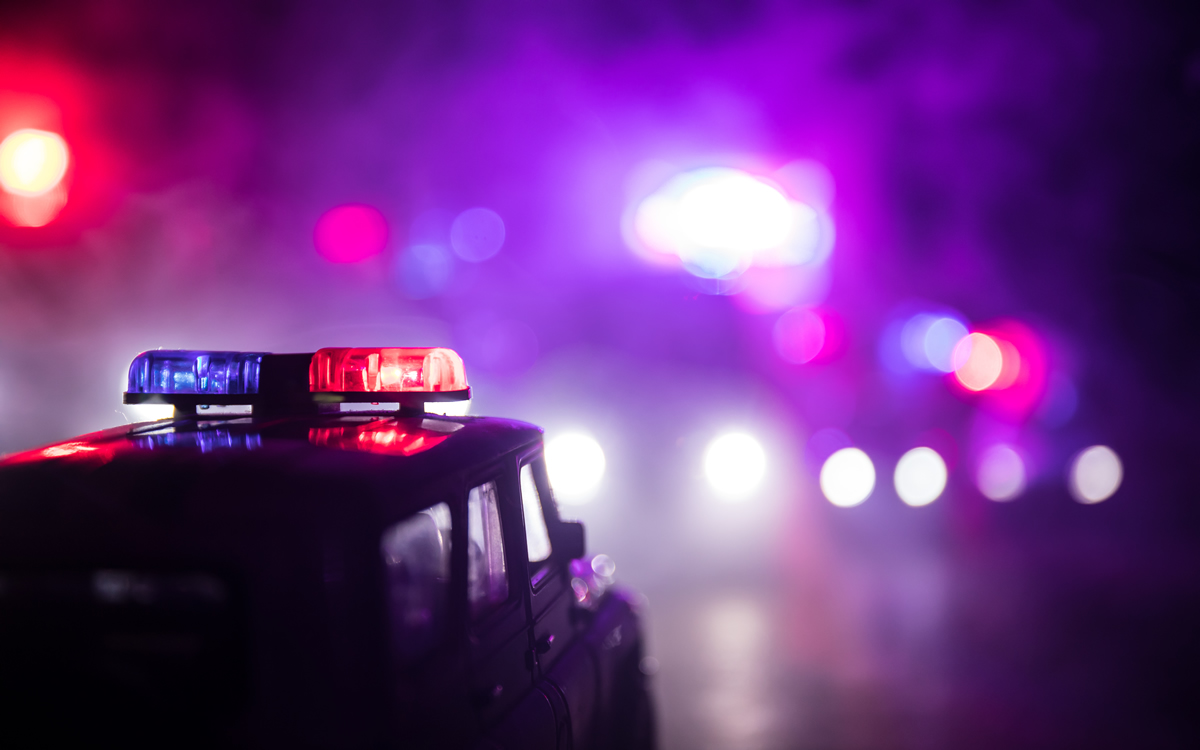 Two young men appearing in their late teens shouted the words "monkeypox faggots" at a gay male couple walking along 7th Street, N.W. in the city's Shaw neighborhood on Sunday, Aug. 7, before punching the two men in the face and head in an incident that D.C. police have called a suspected hate crime.
The gay men were treated and released at Howard University Hospital for head and facial bruises, with one of the two receiving stitches for a deep cut on his upper lip, according to one of the victims who spoke to the Washington Blade.
The victim, an Alexandria resident who asked that he and his partner, a D.C. resident, not be identified by name, said the attackers were part of a group of four or five young men appearing to be between 17 and 19 years old and two young women accompanying them. He said the group crossed paths with the gay couple around 5:40 p.m. in front of a store on the 1700 block of 7th Street, N.W., as the couple was walking to a nearby bus stop on Rhode Island Avenue.
The victim who spoke to the Blade said a nearby witness called D.C. police, who arrived within a few minutes as the two attackers and the other young men with them fled the scene. He said although an ambulance arrived on the scene, one of the police officers drove the couple to nearby Howard University Hospital, where they spent about six hours in the emergency room.
The couple had spent part of that 90+ degree day at the city's Banneker Pool and later stopped at the Kiki gay bar on U Street, N.W. before taking what the victim who spoke to the Blade said was a leisurely walk from Kiki via 7th Street on their way to the bus stop, where they planned to take the bus to his boyfriend's Northeast D.C. house.
As the couple walked south on 7th Street about a block from their destination on Rhode Island Avenue they crossed paths with the group of teenagers in front of a store that a D.C. police report says was at 1731 7th St., N.W.
"They were about 17 to 19 years old," the victim who spoke to the Blade said. "And one of them started saying stuff like, hey, look at these monkeypox faggots and some not so nice stuff like that," he said.
"We turned around to walk away and one of them came up behind me and got my attention and then sucker punched me and then hit me again and then hit my boyfriend in the face," the victim said. "And another person hit him in the face as well," he said. "And then someone across the street called the cops. And then the cops came, and they scattered off."
To the couple's surprise, the two young women remained on the scene and apologized for the actions by the guys they were with.
"So, I said something like thanks for the apology, but this is the kind of people you hang out with," the victim recounted. "And one of them said their dad was gay, and they kind of walked away before the cops got there," he said. "It was nice of them to apologize I guess for the other people."
The D.C. police report lists the incident as having two offenses, a simple assault against the two men and a misdemeanor destruction of property related to the destruction of a pair of sunglasses worn by one of the two men that were damaged in the assault against him.
The report also lists the incident as a suspected "Sexual orientation – Anti-Gay" hate crime.
As in all incidents of violent crime, D.C. police call on members of the public to contact the police with information about an incident like this to call police at 202-727-9099 or text a tip to the department's TEXT TIP LINE at 50411.
LGBTQ ally Olivia Newton-John has died at 73
Performer had been battling breast cancer for over three decades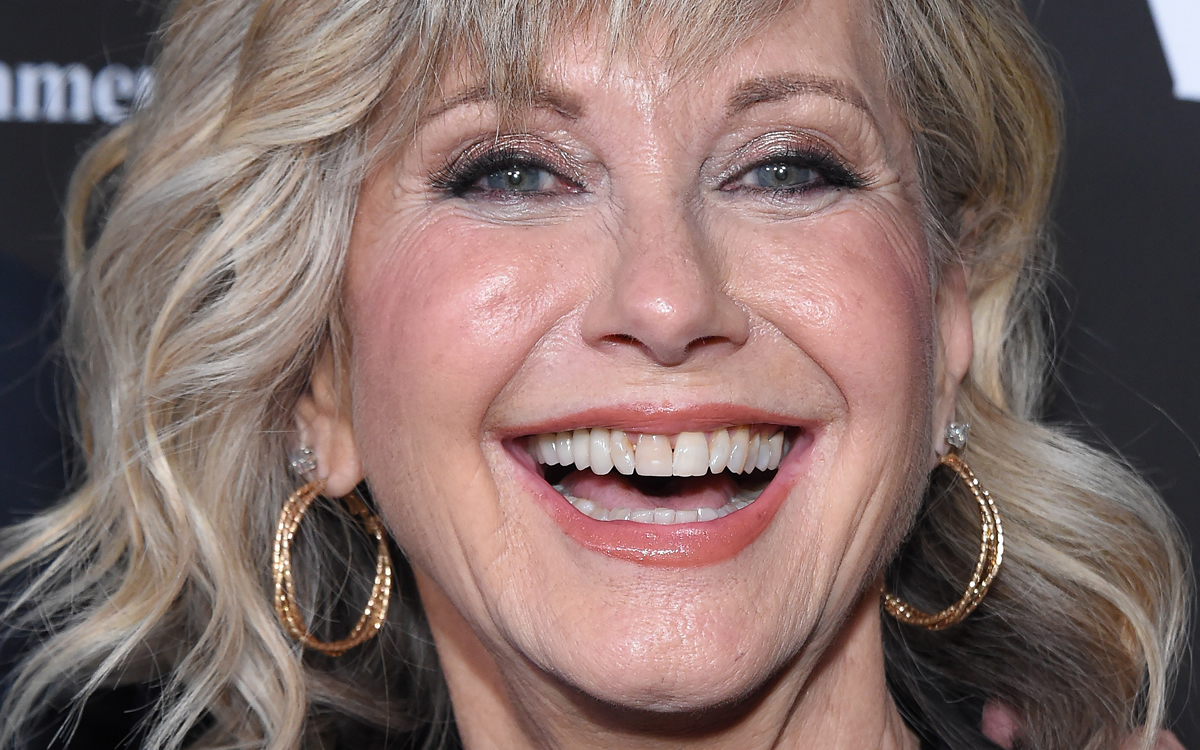 In an announcement on Facebook Monday, John Easterling, the husband of singer and actress Olivia Newton-John relayed the news that she had died at age 73.
Newton-John had been battling breast cancer for over three decades, her first cancer diagnosis in 1992 when she was 44. Although she had previously seen her cancer in remission, in 2017 she was diagnosed again.
In October of 2020 in an interview with The Guardian the pop star and actor spoke about her third diagnosis of cancer. "Three times lucky, right?" she smiles warmly. "I'm going to look at it like that. Listen, I think every day is a blessing. You never know when your time is over; we all have a finite amount of time on this planet, and we just need to be grateful for that." She genuinely sounds as if she means every word.
The cancer's return in 2017 was, she told The Guardian, not unexpected. "It's been a part of my life for so long. I felt something was wrong. It's concerning when it comes back, but I thought: 'I'll get through it again.'"
What of her health problems? "I don't think of myself as sick with cancer," she says firmly. "I choose not to see it as a fight either because I don't like war. I don't like fighting wherever it is – whether it's outside or an actual war inside my body. I choose not to see it that way. I want to get my body healthy and back in balance. Part of that is your mental attitude to it. If you think: 'Poor me,' or 'I'm sick,' then you're going to be sick."
The popstar-singer was arguably best known for her breakout role in Grease, the 1978 American musical romantic comedy film based on the 1971 musical of the same name by Jim Jacobs and Warren Casey, which co-starred Oscar nominated actor John Travolta.
Travolta paid tribute to his co-star in a post on his Insta:
Newton-John was an ally to the LGBTQ community who was appreciative of her LGBTQ fans. In an interview with Logo/MTV she noted: "The gay fans have always been very loyal, they are a really great audience and have always been there for me."
Out actor George Takei tweeted his remembrance:
We have lost a great, iconic artist in Olivia Newton John, gone too soon from us at age 73. I trust she is now in the great Xanadu beyond. Know that we are forever hopelessly devoted to you, Olivia. Rest in song and mirth.

— George Takei (@GeorgeTakei) August 8, 2022
In addition to her husband she is survived by her 36-year-old daughter, Chloe Lattanzi.
The family asked for donations to be made to her cancer organization, the Olivia Newton-John Foundation Fund, in lieu of flowers. 
Lindsey Graham: Same-sex marriage should be left to the states
Republican senator says issue a distraction from inflation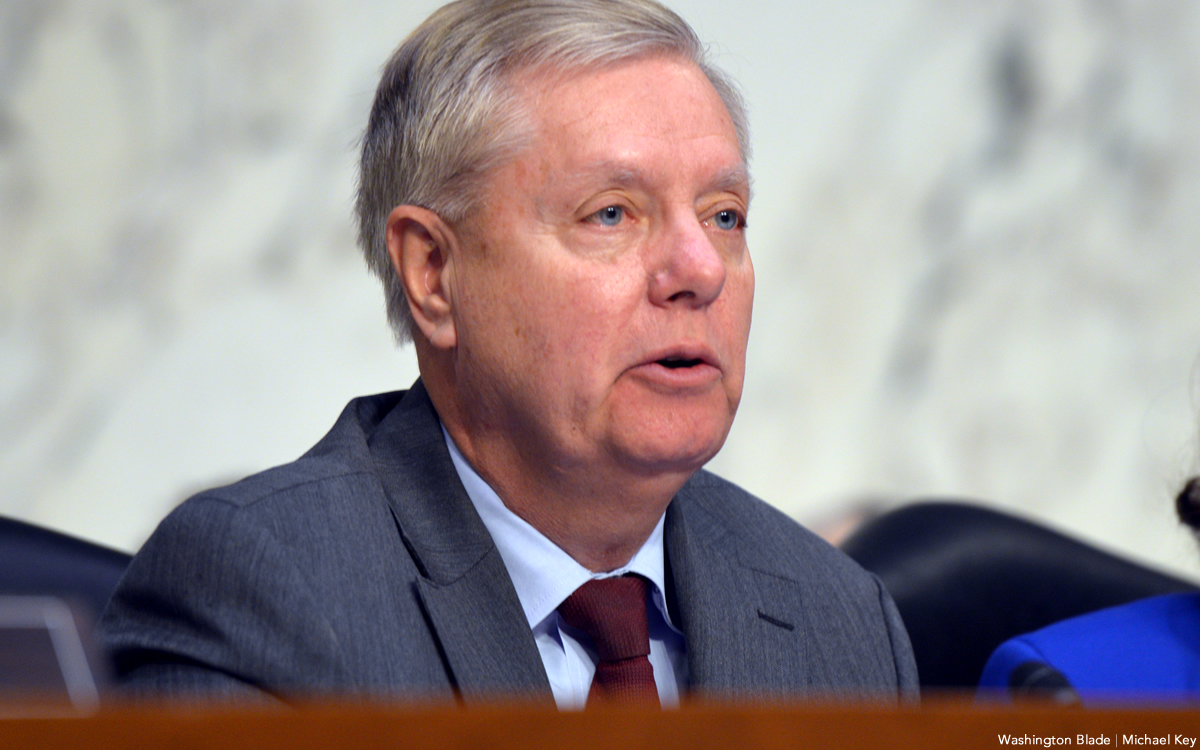 Sen. Lindsey Graham (R-S.C.), seven years after the U.S. Supreme Court ruled in favor of same-sex marriage nationwide, said Sunday he still thinks the issue of gay nuptials should be left to the states.
Graham made the remarks during an interview with CNN's Dana Bash in a rare televised bipartisan debate with Sen. Richard Blumenthal (D-Conn.) as the Senate was in the middle of voting on amendments for the Inflation Reduction Act.
When discussing the 6-3 conservative majority of the Supreme Court, Graham said consistent with the recent decision overturning Roe v. Wade justices could overturn other precedents, such as the 2015 decision in Obergefell v. Hodges in favor of same-sex marriage.
Asked point blank if he was saying it should be overturned, Graham said "no, I'm saying that I don't think it's going to be overturned." Graham, however, had an infection his voice, suggesting same-sex marriage could be undone.
"Nor should it be?" asked Bash.
"Well, that would be up to the court," he responded, then added: "I think states should decide the issue of marriage, and states should be decide the issue of abortion."
When Bash brought up another case, Loving v. Virginia, the 1965 case that overturned states bans on interracial marriage, and asked if that should be revisited as well, Graham replied, "no."
Graham quickly moved on to tamp down any expectation the would address the issue of same-sex marriage, saying fears the court would revisit the issue are unfounded and meant as a distraction from issues such as inflation.
"But if you're going to ask me to have the federal government take over defining marriage, I'm going to say no," Graham added.
Graham's remarks are consistent with what he told the Washington Blade in 2015 when asked about same-sex marriage as the issue was being adjudicated by the Supreme Court. However, they contrast to his support for a Federal Marriage Amendment that was pending before Congress during the Bush administration and would have made a ban on same-sex marriage nationwide part of the U.S. Constitution. Graham was not asked about his views on now defunct idea of an amendment during the CNN interview.
h/t The Independent