Polluted Waters
'I'm like a drag queen on Halloween — if it's Christmas, I'm working'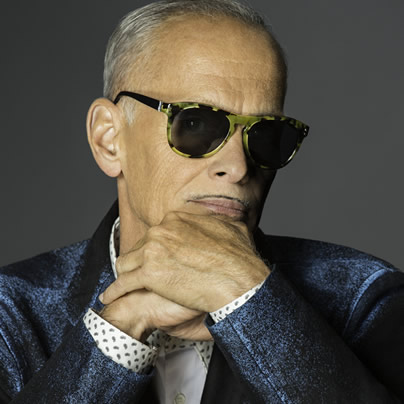 A John Waters Christmas
Wednesday at 7:30 p.m.
Birchmere Music Hall
3701 Mount Vernon Ave.
Alexandria, Va.
$49.50
Legendary film director returns to the Birchmere for his annual holiday show next week and we never miss a chance to chat him up. His comments have been slightly edited for length.
WASHINGTON BLADE: How are you?
JOHN WATERS: Ho ho ho! They used to always say when I was young in the '60s they had a march that was, "Ho ho Ho Chi Minh." Then later they yelled, "Ho ho homosexual." It could mean lot of different things.
BLADE: Tell us about the "I Am Divine" documentary. I know you participated. Do you feel Divine is finally getting her due with this?
WATERS: I think Divine always got a certain amount of great acclaim. I think Divine changed drag queens. There's no such thing almost anymore as a normal drag queen. They're all kind of hip, they're all kind of edgy, so I think Divine was appreciated. But I think what this movie did — and I'm just a talking head in it but I encouraged Jeffrey (Schwarz) and gave him contacts I had and told everybody to do the film — was really show what Divine was like in real life. People thought he walked around like the Divine character every day, which he never did and he was not a transvestite, he didn't want to be a woman. He was an actor. He certainly was gay, he was a drag queen but he hated wearing it — it was hot, he was fat, he was sweating, all the time, he said, "Oh the hell women go through." But I think the movie shows him for what he really was — a much shyer, nicer person. That was a character he played and once we established that character, and turned him around and shocked people more by having him play a housewife, a loving mother, then he got good reviews. And I think it was frustrating to him. I was always happy when he had success away from me … because 'til the day he died they brought up about the eating shit thing. … I could never live up to it and he could never live it down. It's true, and so I understand the dilemma he was in. It's not easy to get parts when you're a 300-pound man no matter what you want to play but he did pretty well with it, and it's just a shame because I think that "Married With Children" thing would have been a hit.
BLADE: What's the strangest question you've ever had during the Q&A session in your show?
WATERS: Just recently a woman said, "Have you ever eaten pussy" and I said, "Once, really a long time ago." And another question at a nightclub in New York, a straight guy in the audience and he was straight, I think, said, "You know I've never kissed a guy, can I make out with you?" I said, "Sure come up," and he was really cute and we did the audience went crazy, his girlfriend applauded. But then — I hate to say this — but then an old leather queen said, "Can I?" and I said, "No, the kissing booth is shut." But that was a new one for me but mostly no, I think most of the time the questions are pretty good. The only bad ones are when they just want to talk about themselves.
BLADE: You've said how hard it is to get financing in recent years. Lots of indie artists and filmmakers are doing these Kickstarter campaigns. Would you ever do one?
WATERS: I wouldn't. But you know Jeffrey raised a lot of money for "I Am Divine" that way. If I was younger and making "Female Trouble," you're damn right I would. But I think for me it's a little much for me to publicly beg. I own three homes, it's not like I don't have a penny. It just doesn't seem to me that I'm a filmmaker who is struggling to begin, so I would feel uncomfortable doing it but I totally understand why other people do it and I think it's a great idea.
BLADE: Are you still interested in making films?
WATERS: Of course I have a desire to. With "Fruitcake," I don't even talk about it anymore because it's been like five years and it didn't happen but I had a really good Hollywood development deal and they liked it and then everything changed. But I've been lucky, my whole life, I'm a writer. I wrote all my movies, I wrote my stage show, I've written a bunch of books they're all still in print. Even "Shock Value," which came out in 1980. Luckily I have several careers and they're equally important to me. I don't ever think one is better. I never say, "Oh I'm really a filmmaker but I also write books," I don't think that. … I would make another movie in a minute, yeah. But what am I going to do next? Probably write another book. My new book comes out next June. My last one was a best seller. I've had good luck with that.
BLADE: What's the book in June?
WATERS: "Car Sick." I hitch-hiked across America. It comes out June 3. I just saw the cover this week, it looks great.
BLADE: Has it typically taken any special negotiating to get stars who were well known before your films to be in them? People like the Kathleen Turners or the Johnny Depps?
WATERS: Well if they hesitated, it was maybe with their agent before they met with me. The fact that they had meetings with me, it usually meant they were interested in doing it. I tried to bring up anything they were uptight about in the script, the very first thing. … I think they think the critics even if they hate the movie, it will give them some street cred by not taking themselves so seriously and playing with their image which most of them all do. And if it's a bomb, I get blamed, they don't. It hasn't been that hard. I've tried to get meetings with Meryl Streep and it's never happened but I've met her at a party and she was real sweet. I don't think she's knocking down my door to work with me. But I've had really good luck. The stars that I like are the ones that generally have a sense of humor about themselves they've had some success for awhile. The worse ones are generally people that got a huge amount of success in their first project and are young. They're the ones that need that school that Motown used to have where they teach you how to do interviews and be gracious about success. … Johnny Depp was wonderful. He was at the height of his career but he was giving trouble to everybody but me. He had a TV show at the time and I think that's why he came along with us — he didn't want to be a teen idol.
BLADE: So did you ask Chris Isaak if he was going to be comfortable masturbating on the toilet for you?
WATERS: You know I can't remember. I know that he read the script and it had that in that. I'm sure I told him, "We're not gonna show your dick." I don't know if I said that, but certainly I got along with Chris. He's pretty much a wild man, he might have shown it. No, I'm just kidding.
BLADE: You've spoken before about the influence of Herschell Gordon Lewis's film "Blood Feast." Did you see it when it first came out in 1963?
WATERS: Oh yeah. I still have the vomit bag.
BLADE: I can't imagine how that must have seemed at the time. Were you scared?
WATERS: No, we were roaring. We were on our asses laughing. I saw it at the drive in, which were so different then from the way they are now. Now they're for families but back then, that's where you went to have sex, to get drunk and do drugs. We went every night. In the winter when you had heaters in the cars, and that's when "Blood Feast" would play in the worst weather, like in January at the drive in and everybody would honk on the horn when they saw gore. Today they honk on the horn when they see tits, then they honked on the horn for gore. I was shocked when I first went but we were roaring with laugher. The main reasons we all went was because of this vomit bag, which was a brilliant, brilliant marketing gimmick. … We were shocked because nobody had ever seen a gore movie, that was the first one and it wasn't illegal.
BLADE: Is camp better when it's unintentional?
WATERS: Well certainly "Showgirls," no matter what he says today, he did not mean that to be funny. And that's why it's so good. He says today it's a comedy. I've always said with "Mommie Dearest" if two scenes had been taken out … she would have won the Oscar. That's why the Liberace movie was not camp until he talked about cunnilingus and cancer. I think there are some movies to this day, where it's hard to tell. I just came back from Liverpool, I did my spoken word show and also had a master movie class on the movie "Boom" with Elizabeth Taylor and Richard Burton. To this day, you don't know if it's so bad it's good, the tone is so hard to read. Tennessee Williams said it was the best movie ever made of his material. I love that it's so confusing. I think Russ Meyer later tried to be campy for the intellectuals and his films are not nearly as good as when he just made them for real people who were just jerking off looking at big tits.
BLADE: Did Robert Maier talk to you about his 2011 book "Low Budget Hell: Making Underground Movies with John Waters"?
WATERS: No, he didn't really.
BLADE: Did you read it? Any thoughts?
WATERS: Yeah. I'll just say one thing — I thought it was kind of disgruntled. Kind of sour grapes from someone I thought was my friend.
BLADE: You tour with another show as well, but it seems the Christmas show has a special place in your heart. Is that fair to say?
WATERS: I really do like Christmas, I'm not lying, but I also recognize that many people hate it and it's a tough, tough time of the year to get through for some. I do like 13 cities and always feel like Johnny Mathis or Brenda Lee doing a Christmas tour. I just love the fact that I'm working. I'm like a drag queen on Halloween — if it's Christmas, I'm working.
BLADE: How much does it change from year to year on average?
WATERS: I add new material all the time. If you haven't seen it for five years, there would be lots of new material but even if you just saw it last year, there would still be some new material. I can't tell you the exact amount but it's always changing.
Mayor's office to host Pride tie-dye party
Guests to make colorful shirts for 'PEACE. LOVE. REVOLUTION' theme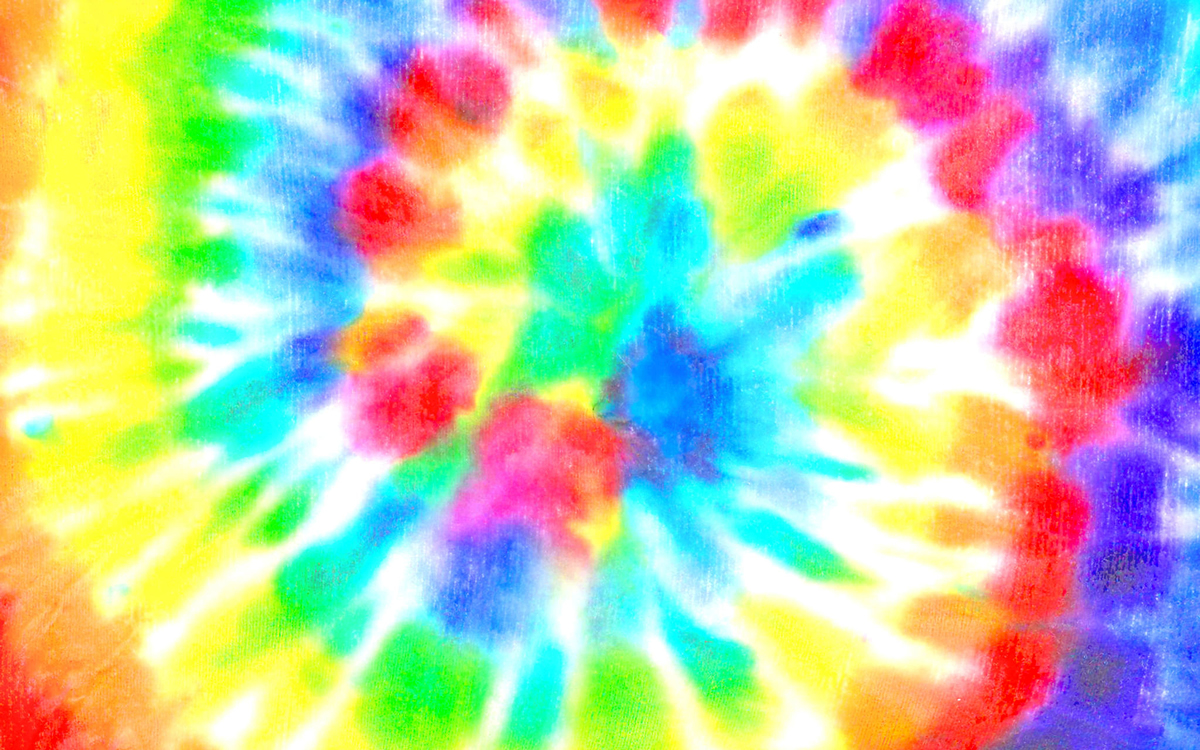 The Mayor's Office for LGBTQ Affairs will host "Love Out Loud: Tie Dye Party for Pride" on Wednesday, June 7 at 5 p.m. at the Frank D. Reeves Center of Municipal Affairs.
The event, hosted along with the DC Center for the LGBT Community and Capital Pride Alliance, will be an afternoon for community and artistry. Guests are encouraged to bring their creativity to make some colorful tie-dye shirts in line with this year's Pride theme, "PEACE. LOVE. REVOLUTION."
This event is free to attend and more details are available on Eventbrite. 
D.C. to celebrate LGBTQ poetry
Pride Poem-a-Day presents second installation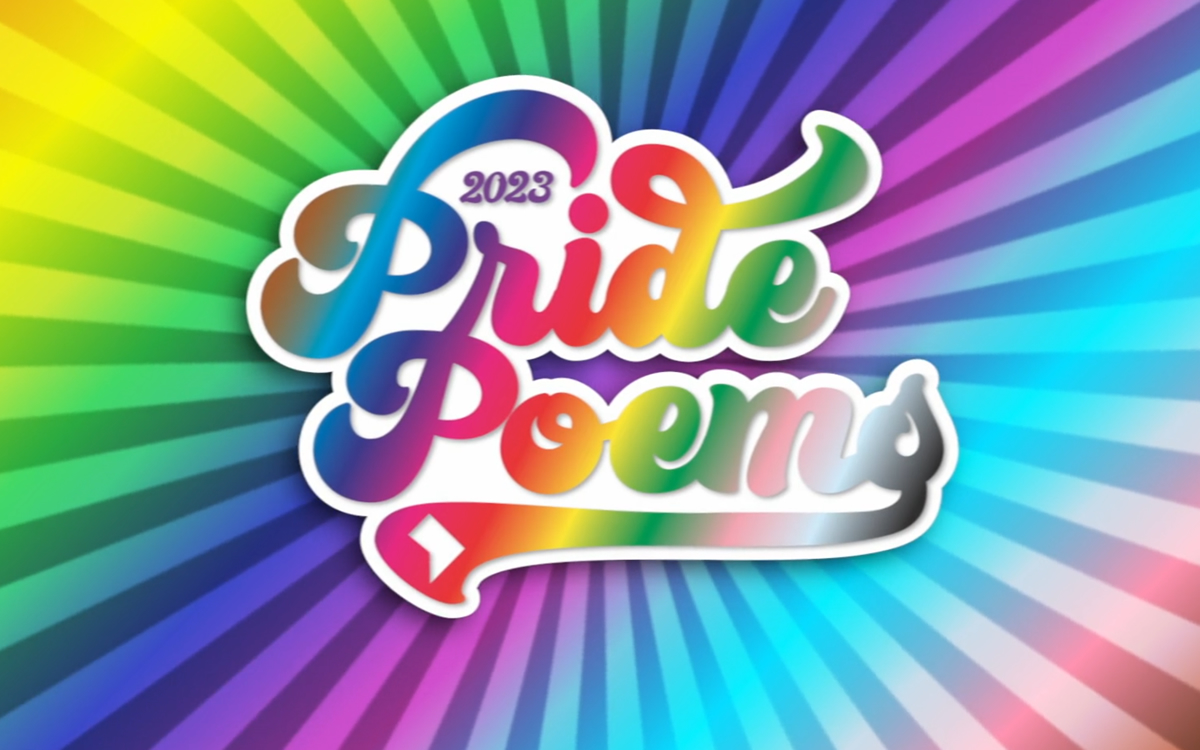 DC Pride Poem-a-Day will present its second installation of short videos featuring LGBTQ poetry from the Washington, D.C. area to celebrate Pride month.
A new video will be released each day in June and will feature different poets reading an original poem on the theme of "heritage."
The videos highlight LGBTQ poets from a variety of backgrounds, ethnicities, races, and countries of origin, and also poets from minority religions, multi-lingual, and disabled. 
To access the poetry, visit DC Pride Poems' website.
Calendar: June 2-8
LGBTQ events in the days to come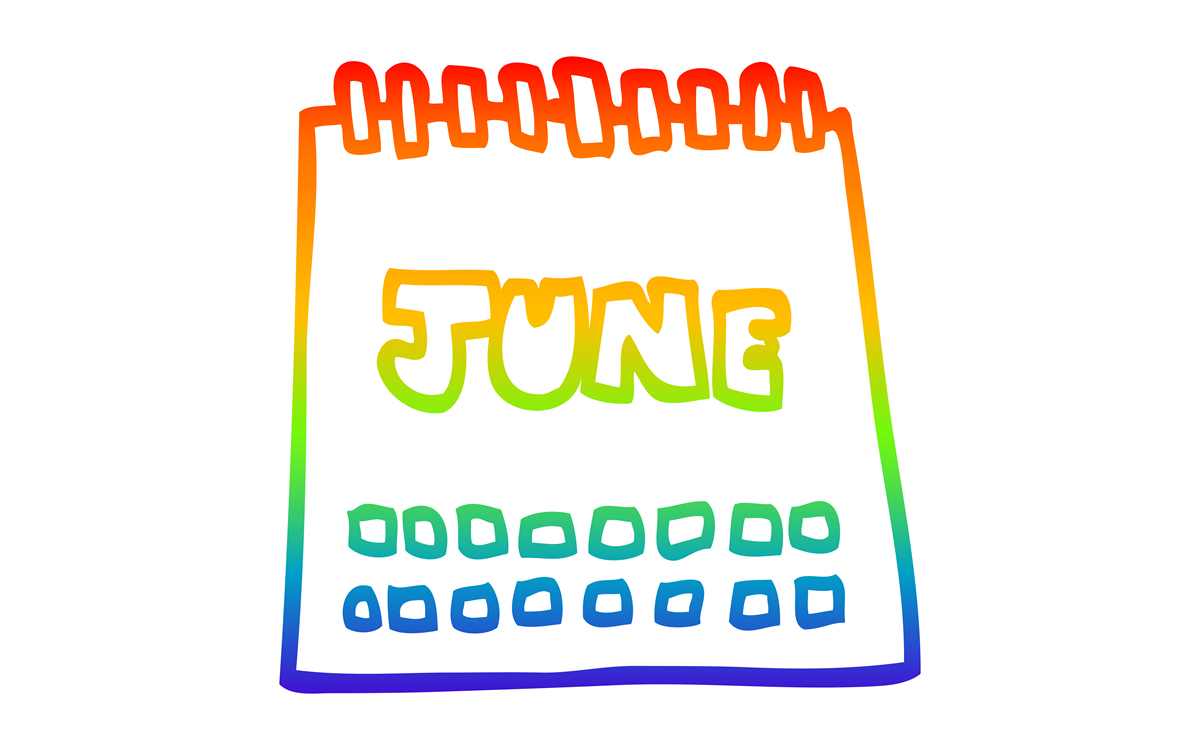 Friday, June 2
Center Aging: Friday Tea Time will be at 2 p.m. on Zoom. This event is a social hour for older LGBTQ+ adults. Guests can bring a beverage of choice. For more information, contact [email protected].
Go Gay DC will host "LGBTQ+ Pride Kickoff Social" at 7 p.m. at The Commentary. This event is ideal to make new friends in the LGBTQ community and enjoy the bottomless happy hour specials at Puro Gusto. Admission is free and more details are available on Eventbrite.
Saturday, June 3
Virtual Yoga Class with Jesse Z. will be at 12 p.m. online. This is a weekly class focusing on yoga, breath work, and meditation. Guests are encouraged to RSVP on the DC Center's website, providing your name, email address, and zip code, along with any questions you may have. A link to the event will be sent at 6 pm the day before.
LGBTQ People of Color Support Group will be at 1 p.m. on Zoom. LGBTQ People of Color can come together and talk about anything affecting them in a space that strives to be safe and judgment free. There are all sorts of activities like watching movies, poetry events, storytelling, and just hanging out with others. For more details, visit thedccenter.org/poc or facebook.com/centerpoc.
Project DC Events will host "DC Pride Crawl" at 2 p.m. at Dupont Circle's best bars. Guests are encouraged to put on their brightest and most colorful outfit, grab friends, and enjoy a day of drinks and celebration. Tickets start at $20 and can be purchased on Eventbrite. 
Sunday, June 4
AfroCode DC will be at 4 p.m. at Decades DC. This event will be an experience of non-stop music, dancing, and good vibes and a crossover of genres and a fusion of cultures. Tickets cost $40 and can be purchased on Eventbrite.
"Largest LGBTQIA+ Singles Flamingle" will be at 7 p.m. at THRoW Social DC. Guests can enjoy signature cocktail and wine specials, food, games, and live music while mingling with single people in the local LGBTQ community. This event is free and more details are available on Eventbrite.
Monday, June 5
Center Aging Monday Coffee and Conversation will be at 10 a.m. on Zoom. LGBT Older Adults — and friends — are invited to enjoy friendly conversations and to discuss any issues you might be dealing with. For more information, visit the Center Aging's Facebook or Twitter.
Capital Pride Interfaith Service Planning Meeting will be at 6 p.m. on Zoom. The Capital Pride Interfaith Service is an "integrated service" respectfully demonstrating the breadth, depth, and sincerity of our faith, exposing the lie that anti-gay fundamentalists have a monopoly on faith and religion. For more details, [email protected]. 
Tuesday, June 6
Go Gay DC will host "LGBTQ+ Pride Reception" at 5 p.m. at Turkish Coffee Lady. This event is to foster cross-cultural connectedness and make friends in the LGBTQ+ and allied community. Attendance is free and more details are available on Eventbrite.
Pride on the Patio Events will host "LGBTQ+ Social Mixer" at 5:30 p.m. at Showroom. Dress is casual, fancy, or comfortable and guests are encouraged to bring the most authentic you to chat, laugh, and get a little crazy. This event is free and more details are available on Eventbrite. 
Wednesday, June 7
Job Club will be at 6 p.m. on Zoom. This is a weekly job support program to help job entrants and seekers, including the long-term unemployed, improve self-confidence, motivation, resilience and productivity for effective job searches and networking — allowing participants to move away from being merely "applicants" toward being "candidates." For more information, email [email protected] or visit thedccenter.org/careers.
Center Aging Women's Social & Discussion Group will be at 6:00p.m. on Zoom. This group is a place where older LGBTQ+ women can meet and socialize with one another. To register, visit the DC Center's website. 
Thursday, June 8
KINETIC Presents will host "KINETIC Pride 2023 DC Weekend Pass" at 10 p.m. at four D.C. venues. This partnership with Capital Pride Alliance will feature a performance by global pop star Betty Who at Echostage, stunning visuals, and top talent. Tickets start at $149 and can be purchased on Eventbrite.