Gay Men's Chorus gets ready to 'Sparkle'
Matt Alber is guest artist for weekend holiday shows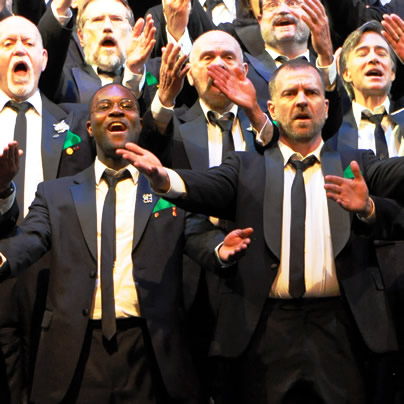 The Gay Men's Chorus of Washington presents "Sparkle, Jingle, Joy" at Lisner Auditorium (730 21st St., N.W.) with special guest Grammy Award-winner Matt Alber tonight at 8 p.m. and Saturday at 3 and 8 p.m.
The performance combines classic Christmas and Hanukkah songs with fun costumes and lights. Alber, who has previously performed alongside the chorus, performs solo and with the 200-member ensemble.
Tickets range from $29-$54. For more information and to purchase tickets, visit gmcw.org/sparkle-jingle-joy.
LGBTQ+ ally Jamie Lee Curtis reveals her 25-year-old child is Trans
Curtis and her husband Christopher Guest, British screenwriter, composer, musician, director, and actor have two daughters.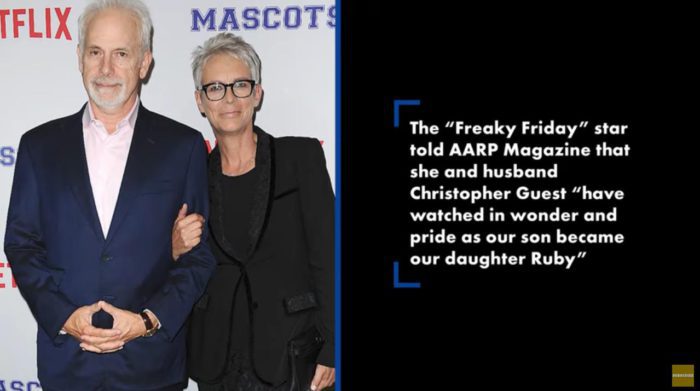 LOS ANGELES – In a new interview with the American Association of Retired Persons' magazine, Golden Globe and BAFTA winning actress Jamie Lee Curtis disclosed that her youngest child is transgender. In the interview Curtis reflected that she has "watched in wonder and pride as our son became our daughter Ruby."
Curtis and her husband Christopher Guest, British screenwriter, composer, musician, director, and actor have two daughters. Ruby, 25, works as a computer gaming editor while Curtis and Guest's 34-year-old daughter, Annie, is married and works as a dance instructor. Curtis also noted that Ruby and her fiancé are getting married next year in a wedding that Curtis will officiate.
The longtime Hollywood couple have been married for more than 36 years but have no grandchildren, "but I do hope to," she told the magazine.
Non-binary Olympian leaves games without a medal but still a winner
For the first time in my entire life, I'm proud of the person I've worked to become. I chose my happiness over medaling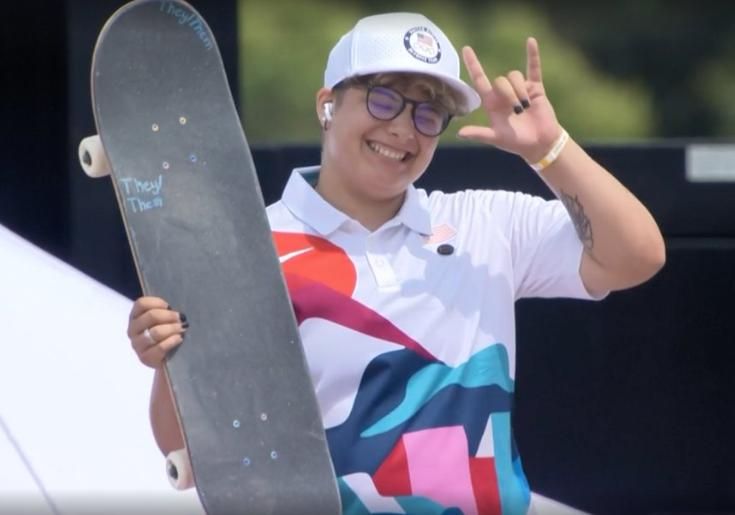 TOKYO – In a series of firsts for the Summer Olympic Games, Alana Smith left the Tokyo games with a sense of accomplishment and a couple of firsts. The 20-year-old non-binary skateboarder competing in the debut of their sport noted on their Instagram account, "My goal coming into this was to be happy and be a visual representation for humans like me."
Smith wrote: 'What a wild f***ing ride…My goal coming into this was to be happy and be a visual representation for humans like me. For the first time in my entire life, Im proud of the person I've worked to become. I chose my happiness over medaling. Out of everything I've done, I wanted to walk out of this knowing I UNAPOLOGETICALLY was myself and was genuinely smiling.
The feeling in my heart says I did that. Last night I had a moment on the balcony, I'm not religious or have anyone/anything I talk to. Last night I thanked whoever it was out there that gave me the chance to not leave this world the night I laid in the middle of the road. I feel happy to be alive and feel like I'm meant to be here for possibly the first time in a extremely long time. On or off day, I walked out of this happy and alive… Thats all I have ever asked for.
Thank you to all the incredible humans that have supported me through so many waves of life. I can't wait to skate for the love of it again, not only for a contest. Which is wild considering a contest helped me find my love for it again. 💛🤍💜🖤"
Smith's Olympic debut was slightly marred by their being misgendered during news coverage of their events by BBC commentators misgendering Smith discussing their performance, which led to protests from LGBTQ+ groups and allies including British LGBTQ+ advocacy group Stonewall UK.
Alana Smith (they/them), American pro-skater in the #Tokyo2020 Olympics has been repeatedly misgendered by journalists. We hope there will be swift corrections. All athletes deserve to be respected & celebrated as part of the games.#OlympicsForAll https://t.co/EO1JiHZOgT 💛🤍💜🖤

— Stonewall (@stonewalluk) July 27, 2021
During the competition, Smith proudly held up their skateboard, which featured their pronouns they/them written across the top. The misgendering was addressed by NBC Sports which issued an apology Tuesday for streaming coverage that misgendered Smith.
"NBC Sports is committed to—and understands the importance of—using correct pronouns for everyone across our platforms," the network said. "While our commentators used the correct pronouns in our coverage, we streamed an international feed that was not produced by NBCUniversal which misgendered Olympian Alana Smith. We regret this error and apologize to Alana and our viewers."
Alana Smith slaps, and I gotta say it was so incredibly cool to see someone so much like me thriving and expressing so much joy at the Olympics. pic.twitter.com/tA9bWWDcj4

— Mel Woods 🌾🌈 (@intothemelwoods) July 26, 2021
NBC also reported that this is the first Olympics in history that has featured skateboarding, with 16 athletes traveling to Tokyo to represent the United States. Smith qualified for the third Olympic spot in the women's street category after competing at the World Skate World Championships in 2019, according to Dew Tour, which hosts international skateboarding competitions.
According to Outsports, the online LGBTQ+ Sports magazine and NBC Sports, Smith is one of more than 160 openly LGBTQ athletes competing at this year's Tokyo Olympics and one of at least three openly nonbinary or Trans athletes.
Quinn, a midfielder for the Canadian women's soccer team who goes by only their first name, is the first openly Trans athlete and nonbinary athlete to compete in the games. Laurel Hubbard, a Trans woman from New Zealand will compete in the super heavyweight 87 kilogram-plus (192 pound-plus) weightlifting category on August 2.
'Playing the Palace' a campy, fun rom-com read
What happens when a prince meets an event planner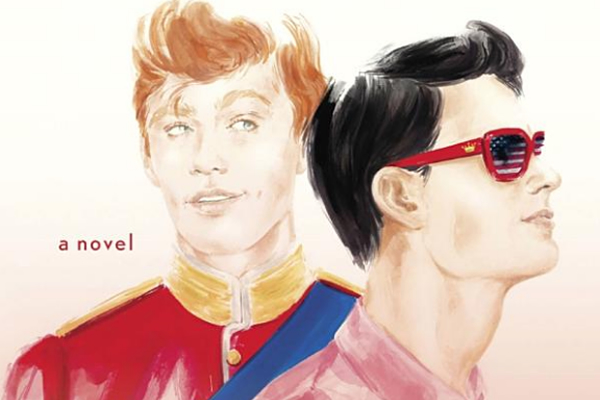 'Playing the Palace'
By Paul Rudnick
c.2021, Berkley
$16/272 pages
If you loathe romance or hate to laugh, then skip this book.  
If you're looking for a rom-com that's as fab and campy as Provincetown or Rehoboth Beach on a summer night, "Playing the Palace" by Paul Rudnick is the book for you.
Reading "Playing the Palace" is like sipping a delicious frozen Daiquiri.
Carter Ogden, the neurotic, good-hearted, Jewish, funny, out, gay narrator of this frothy romance, becomes your BFF and drinking buddy at the opening sentence, "It's still weird, waking up alone."
The plot of the book is simple: Carter, 29, is an associate "event architect" (in plain English – event planner) in New York City. He makes ends meet by living with wacky, supportive roommates.
Carter, a native of Piscataway, N.J., and IHOP aficionado, is feeling dejected as he approaches his 30th birthday. His ex, an actor, has left him. He can't help but wonder if he'll ever find love again.
Until, at work, he meets Edgar, the Prince of Wales. Edgar has come over from the United Kingdom to speak at a charity event for a group that works to provide clean water to countries that need it. And, this being a fictional prince in a rom-com, Edgar is openly gay.
As you've been forewarned, we're not dealing with realism here.
Edgar sees Carter and asks him to give him tips on how he can get his speech across more effectively.
From that moment on, the two – the IHOP-loving event planner and the future King of England — are in a fine romance. (Edgar is an orphan. His parents were killed in a plane crash.)
Their quest for the happily-ever-after involves pancakes, projectile vomiting, social media and a Thanksgiving meet-up of Carter's Jewish aunts and Edgar's grandmother, the Queen of England.
By itself, the story of "Playing the Palace" might seem predictable. What makes it sizzle – why you laugh out loud even as you root for the romance to work out – is its narrative voice.
"Playing the Palace" is a funny, sometimes touching monologue in the voice of Carter.
You'd have to have a heart of stone not to love Carter when he says he "addressed my problems to the framed photo of the late beloved Ruth Bader Ginsburg on the wall of my tiny, partitioned bedroom."
Writing a whole novel as a monologue could fizzle out if other writers tried it.
But, Rudnick a gay novelist, playwright, essayist, screenwriter and humorist, is a master of this form.
His plays, produced on and off-Broadway include "Jeffrey," "I Hate Hamlet," "The Most Fabulous Story Ever Told" and "The New Century." He's won an Obie Award, two Outer Critics Circle Awards and the John Gassner Playwriting Award.
Rudnick's novels include "Social Disease" and "I'll Take It." "Gorgeous" and "It's All Your Fault" are among his YA (young adult) novels.
His screenplays include "Addams Family Values," "In & Out," the screen adaptation of "Jeffrey" and "Sister Act." He wrote the screenplay for "Coastal Elites," the comedic satire that debuted on HBO last year.
Something of a polymath, Rudnick is, according to his bio, "rumored to be quite close" to film critic Libby Gelman-Waxner, whose reviews have appeared in Premiere magazine and Entertainment Weekly.
A frequent contributor to The New Yorker, his essays have appeared in Vanity Fair, The New York Times and Vogue.
As you might expect, the volume is chock full of pop culture references and wit. "I took a shower using my new manly body wash," Carter says, "which is exactly the same as the female version, only with simplified graphics and a steel-gray, squared-off bottle, as if it contains motor oil and testosterone."
It's not surprising that Rudnick told Entertainment Weekly that he's working on a musical of the movie "The Devil Wears Prada."
Reading "Playing the Palace" is like seeing a Broadway musical.
"I was looking into eyes that were so radiantly blue I either wanted to faint or yell 'just stop it,'" Carter says when he first sees Edgar.
"Playing the Palace" is a show-stopper.