December 23, 2013 at 4:40 pm EST | by Staff reports
N.J. gender marker bill advances
TRENTON, N.J.—The New Jersey Senate on Dec. 19 approved a bill that would allow transgender people to change the gender on their birth certificates.
The 21-11 vote comes after the measure passed in the state Assembly.
"This bill protects our transgender brothers and sisters from the requirement of unnecessary surgery. It also protects transgender youth from the horrific bullying, bias, and harassment they face every day," said Garden State Equality Executive Director Troy Stevenson in response to a Republican state senator's comments against the bill as the Star-Ledger reported.
It remains unclear as to whether Gov. Chris Christie will sign the measure into law.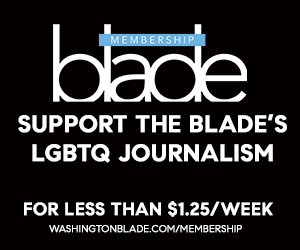 Sign Up for Blade eBlasts