Queery: Laura Durso
The Center for American Progress researcher answers 20 gay questions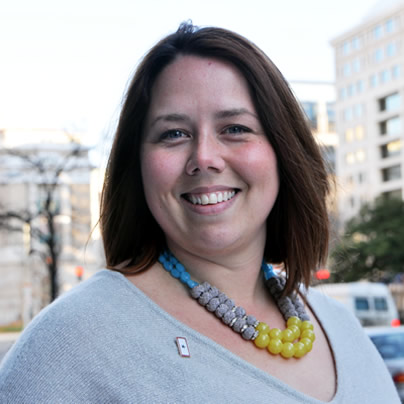 Laura Durso gets strange looks when she tells people she enjoys the cold and wanted to get back to the East Coast.
Having lived and worked in some pretty warm locales — she got her Ph.D. in Honolulu and most recently spent two years in Los Angeles working at the Williams Institute at UCLA — she says she had been eager to get back to this part of the country.
"It was an easy transition back," the 32-year-old Lynbrook, N.Y., native says. Since July she's been getting acclimated to her position as director of the LGBT Research and Communications Project at the Center for American Progress.
She says it's important for a "multi-issue" think tank such as the Center to be involved in advocacy work and research.
"We have the ability to really ground the advocacy work in quality research, either our own or from elsewhere," she says. "We can help amplify the voices of the other researchers and advocates and give them a forum to come and present. … We have a unique role as a convener of other people's work so the advocacy is really grounded in empirical research."
Durso is single and lives on Capitol Hill. She enjoys singing, indoor volleyball and collecting vintage housewares in her free time.
How long have you been out and who was the hardest person to tell?
I have been out over 10 years now and sharing that news with my mother was definitely the hardest. At that time, I had been dating my first girlfriend and was really happy. The pain of not sharing that happiness with my mom was ultimately worse than the anxiety I felt about telling her, and it wasn't too long after the initial struggle that she bought me hers-and-hers towels, so the story ends well.
Who's your LGBT hero?
I'm trained as a research psychologist so my nerdy response is Dr. Ilan Meyer, the father of minority stress theory. He challenged the field to think about the unique ways in which LGBT people experience discrimination and over a decade's worth of research has shown the link between minority stress and the health and wellbeing of our community. Despite now considering him both a colleague and friend, I still get star-struck.
What's Washington's best nightspot, past or present? 
I don't think I've lived here long enough to pick a favorite — sorry for the lack of free advertising, unnamed Washington hotspot.
Describe your dream wedding.
My sister recently got engaged and I'm pretty sure that I'm going to end up wanting to copy everything that she picks out.
What non-LGBT issue are you most passionate about?
Part of my job is to persuade people that everything is an LGBT issue, but I think the more we work to eliminate gender-based oppression, the greater impact we'll have on advancing LGBT equality.
What historical outcome would you change?
Could we keep the end of World War II but get rid of the nuclear bombs? I understand that developing nuclear power was an incredible scientific achievement, but I think we ceded some serious moral ground and touched off an arms race that has only made us fear each other more.
What's been the most memorable pop culture moment of your lifetime?
I have a very vivid memory of waiting by my stereo for hours just so I could tape the Spice Girls' "Wannabe" off the radio.
On what do you insist?
In the spirit of the holidays, that white Christmas tree lights are vastly superior to multi-colored Christmas tree lights.
What was your last Facebook post or Tweet?
Information about an Out2Enroll event in Philadelphia.  #GetCovered.
If your life were a book, what would the title be?
"There and Back Again"
If science discovered a way to change sexual orientation, what would you do?
Make everyone avowedly bisexual — increase the odds of everyone finding people they love.
What do you believe in beyond the physical world? 
Not much. Nature is pretty powerful enough as it is.
What's your advice for LGBT movement leaders?
Celebrate our successes but don't give up the fight — we're not nearly done yet.
What would you walk across hot coals for?
My brother's safe return from his second deployment in Afghanistan.
What LGBT stereotype annoys you most?
I think all the stereotypes about bisexual people are pretty terrible. And don't get me started on lesbian bed death or U-hauls.
What's your favorite LGBT movie?
I have a huge soft spot for "Imagine Me and You." Find me a queer person who hasn't fallen for someone who is straight; at least in this movie, the girl gets the girl. Oh, and "But I'm a Cheerleader." Obviously.
What's the most overrated social custom?
Men holding doors open for women. Especially when they insist they can't possibly let you hold it open for them.
What trophy or prize do you most covet?
Ever since I was little I've wanted to be the voice of an animated character in a Disney movie.
What do you wish you'd known at 18?
That there are much better beers in the world than the stuff we drank in college.
Why Washington?
Why else?  Dream job.
Affordable home renovations for successful selling
From paint to floors, a few simple fixes to boost value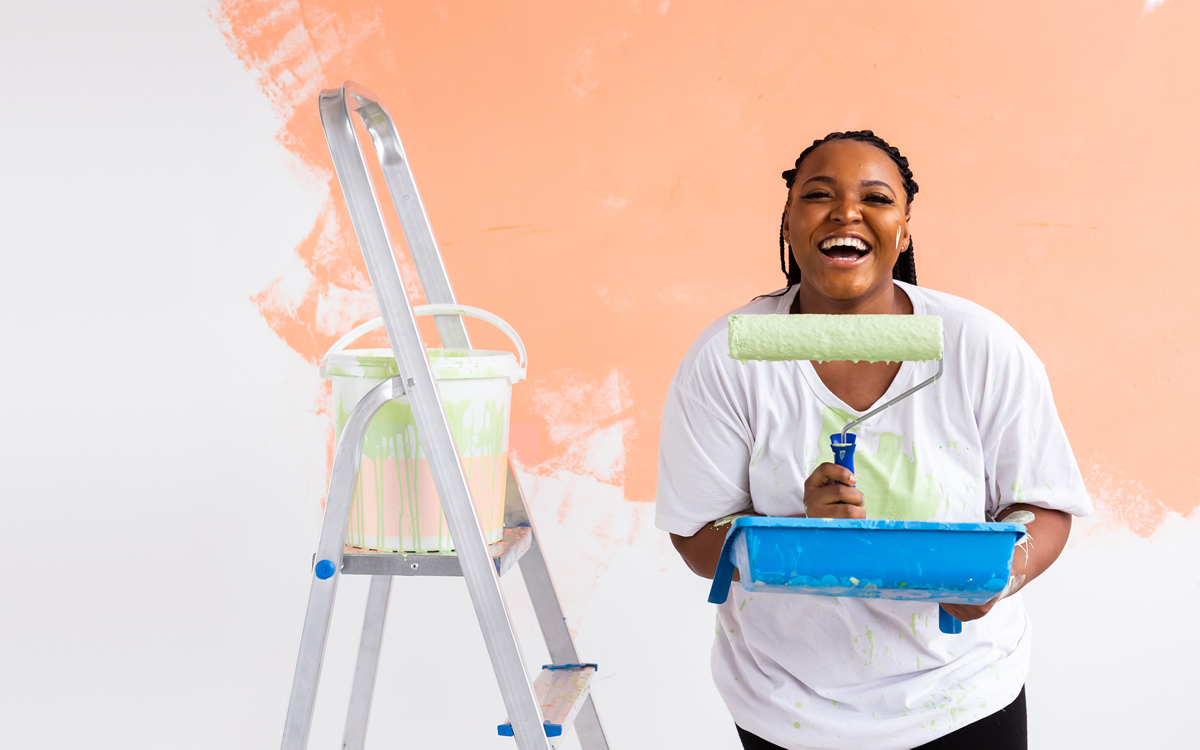 Without question, the 2023 housing market is off to a slow start, particularly in comparison to the red-hot market that existed during the pandemic. This can understandably be discouraging for those who need to sell their home and hope to obtain a favorable offer. The good news is that one constant truth about the housing market is that it will change – eventually. In the meantime, there are steps that hopeful sellers can take to increase the value of their homes and their chances of obtaining the offer that they want.
One step that some sellers consider is making minor upgrades or renovations that will increase the sale value of their home. This leads to the question – what are some fairly easy upgrades a homeowner can make without breaking the bank that may be appealing to potential buyers? Let's take a look at a few options together.
Refresh the paint: This is a simple and very cost-effective option for giving your home a new, fresh look. A quick coat of paint can truly work wonders. It helps the home look brighter, cleaner, and newer, and can be appealing to the eye of many potential buyers. When considering which colors to choose, it's important to keep in mind that selecting more traditional, neutral colors is often advisable. After all, you don't know what a potential buyer may like, so choosing colors that appeal to many and are more subdued may be a wise choice. You may want to also consider repainting the trim and the ceilings to complete the fresh new look.
Make some easy kitchen upgrades: Many have heard that upgrading the kitchen is one of the most popular renovations to a home and one with the best return on investment. As the kitchen is often the hub of the house, this is certainly true. The good news is that homeowners often need not do a complete and expensive kitchen renovation to get some bang for their buck. Some more simple tasks like upgrading older appliances to newer ones, changing out light fixtures, or repainting cabinets and adding new hardware may go a long way toward increasing your kitchen's appeal to potential buyers.
Landscaping: Landscaping is the literal "curb appeal" that many homeowners need to give their house that extra sparkle to attract potential buyers. Upgrading your landscaping may sound intimidating at first, but it can truly be a cost-effective option for increasing the value of your home. It may be worthwhile to pay for a consultation with a landscaper regarding some steps you can take to increase your home's appeal from the outside. Often these options can be very simple – things like removing debris, planting a few shrubs here and there, pruning trees, and other similar tasks. After all, the first step to getting a buyer to appreciate the inside of your home is to draw them in from the outside.
Refinish hardwood floors: While replacing your flooring entirely is an expensive and time-consuming process, the good news is that refinishing your floors is a fairly simple and cost-effective option for increasing your home's appeal. It can add extra shine and a little bit of wow factor, without breaking the bank.
These are only a few options of many for cost-effectively updating your home. Regardless of the market conditions, there are always steps that potential sellers can take to add to the appeal of their home and hopefully catch the eye of potentially interested buyers. Another important step that sellers can always take is consulting with a knowledgeable and experienced real estate agent who knows their particular community and what attracts buyers in that community.  At GayRealEstate.com, we are here to help you find the perfect agent to achieve your real estate goals.
At GayRealEstate.com We're Here for You
The current real estate market may seem intimidating to those hoping to sell their home for the best possible price – and that's understandable. While it may be intimidating, however, it doesn't have to be overwhelming. By marketing your home well, investing wisely in renovations and staging, and finding the right real estate agent, you can greatly increase your chances of obtaining a favorable offer, even in a difficult market.
At GayRealEstate.com, we're here to help you find that real estate agent. You need and deserve an agent who understands the unique needs of LGBTQ home buyers and sellers, and who understands the market in your local community. If you're ready to get started, get in touch with us today. We look forward to learning how we can help. 
Jeff Hammerberg is founding CEO of Hammerberg & Associates, Inc. Reach him at 303-378-5526 or [email protected].
Mod makeovers: Kia Niro EV, Nissan Z
Carmakers add pizzazz without compromising function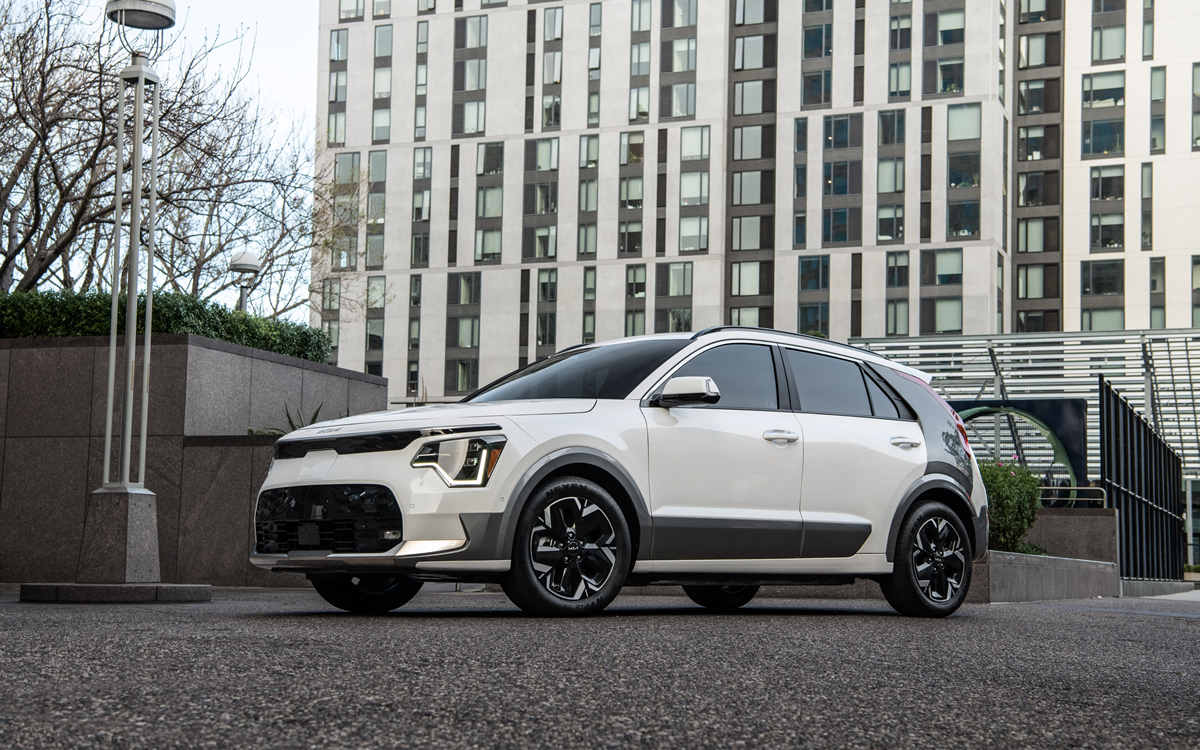 I love New Year's resolutions. There's that anticipation of a fresh start — just like a first date, where everything is possible. Same for vehicle makeovers, where automakers must strike a tricky balance: Add plenty of pizzazz to an existing model, yet don't alienate diehard purists who love their cars just the way they are. For 2023, two rides receive some spicy updates but without losing any of their old-school cool. 
KIA NIRO EV
$40,000
MPGe: 126 city/101 highway
Range: up to 253 miles on a full charge
0 to 60 mph: 7.1 seconds
For some time, Kia has been all charged up about electric vehicles. There's the EV6 crossover, cousin of the award-winning Hyundai Ioniq 5. Both of these mid-priced, midsize rides debuted last year, and they look, whir, and pretty much drive like earthbound spaceships. Coming later this year is the EV9, based on the popular Telluride full-size SUV but with a boxy-yet-bold design straight out of "Transformers."
By 2027, Kia plans to offer a whopping 14 electric vehicles. Yet I still remember the thrill of driving a Niro EV— Kia's first all-electric contender—three years ago when it arrived in showrooms. This compact four-door hatchback was fun, feature-laden and affordable. For 2023, the Niro EV gets a full redesign, with sassier styling and the same spunky performance that initially was so impressive. Battery range, which already was better than the competition, is now 14 miles more than the previous model. Using a DC fast charger, the updated Niro EV takes about 25% less time —or some 60 minutes — to charge up to 80 percent. Inside, the cockpit-like interior has been smartly revamped, with a sculpted center console, angled digital display panels and two-tone color scheme that's vintage chic.
Another plus: a slightly longer wheelbase means more cargo space and rear legroom. The original Niro EV offered an insanely long list of standard amenities, but this redo boasts even more goodies: smartphone integration, wireless charging, voice command functionality, forward-collision warning, automated emergency braking, adaptive cruise control and other creature comforts. Choice of two groovy-sounding trim levels: base-model Wind and more upscale Wave, which adds a sunroof, ventilated seats and power take-off. There's also Kia's impressive 10-year/100,000-mile powertrain warranty. "Niro" means "to rise" in Korean, and with so many splendid upgrades here, this latest EV does just that.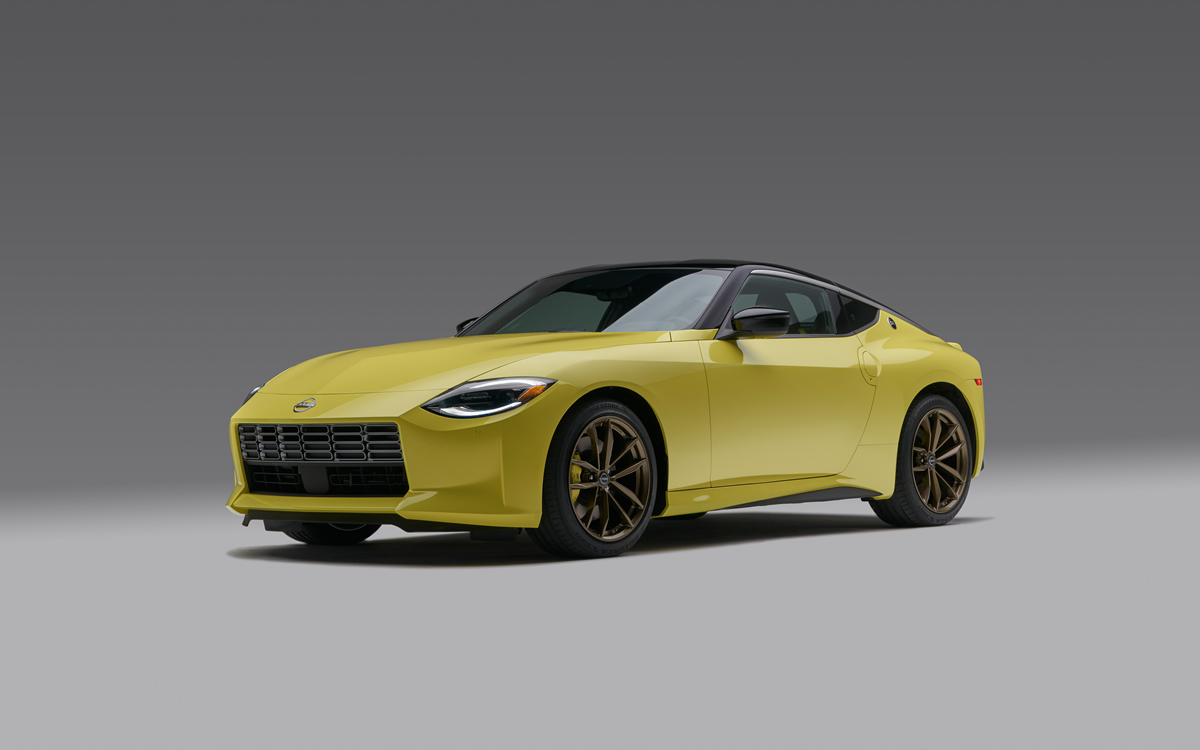 NISSAN Z
$42,000
Mpg: 19 city/28 highway
0 to 60 mph: 4.5 seconds
For just $28 million, you can own the most expensive car in production today. That would be the Rolls-Royce Boat Tail coupe, with a tapered rear that looks like, well, the back end of a 1930s yacht. This two-door beauty can be ordered with a pair of bespoke Bovet wristwatches, which can be used as pocket watches, desk clocks, or even the car's dashboard clock — as well as a chic Montblanc pen in a hand-crafted case for the glovebox.
Or you could ignore such extravagance and opt for a reasonably priced coupe that oozes sex appeal. That would be the redesigned Nissan Z, resurrected this year with a retro vibe that harkens back to the 1970s. Few cars stir your loins each time you slip behind the wheel (well, it certainly stirred mine aplenty). Perhaps the Jaguar E-Type—built from 1961 to 1975—is the only other two-door classic to evoke such nostalgic passion.
With the latest Z, the dramatic design carries through to the interior, with its swooping dashboard, thickly padded steering wheel and bolstered sport seats. There's a nice blend of old and new here, with conventional knobs mixed with a high-tech digital instrument cluster. And yes, for all you gearheads out there, the Z is available in a six-speed manual transmission. Alas, the nine-speed automatic actually shifts faster than any human being. Either way, stomp on the accelerator and this sports car thunders down the road. The suspension is extremely taut, as my keister can attest. Yet handling and cornering are so smooth it's easy to be zipping along much faster than you realize. Standard features include keyless entry, 8-inch touchscreen, smartphone integration, Bluetooth and voice recognition. There also are some nice options, such as eight-speaker Bose stereo, user-friendly nav system and Wi-Fi hot spot. But if you're expecting to find swanky wristwatches or a pricey writing pen, I'm afraid you'll have to bring your own.
Condo rules for animals vary widely
ADA covers the right to service and assistance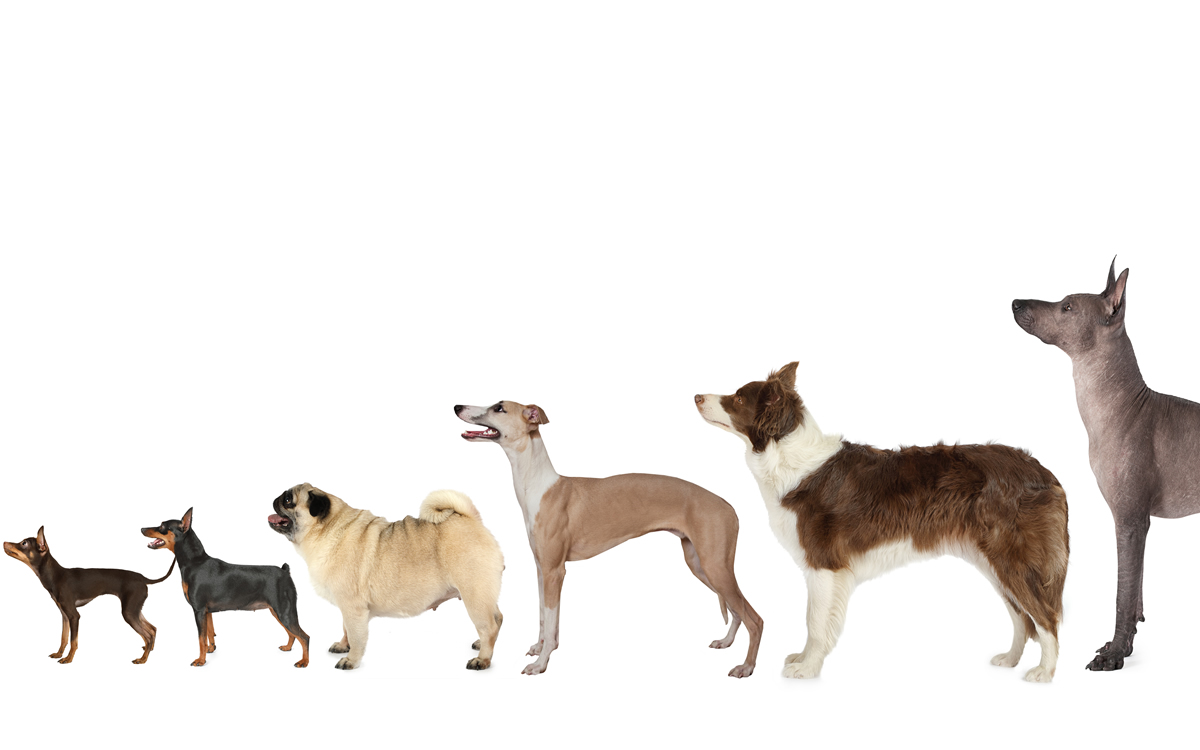 When my clients are considering the purchase of a condominium or cooperative, they initially have three association guidelines on their minds: the rental policy, the renovation policy, and the pet policy.
Historically, Northern Virginia and Maryland condominiums have been more pet-friendly than those in the District. In D.C., many condos restrict the number of pets you can have, some limit the size of the pet or type of animal, and a few will not allow certain breeds of dogs.
But what of the person who needs a service dog or an emotional support animal? First, it's important to make a distinction between three types of animals that provide assistance to people.
A service animal (SA), usually a dog but in some cases, a miniature horse, is trained to work with people who have disabilities such as those outlined in the Americans with Disabilities Act. The ADA's official definition of a disability is "a physical or mental impairment that substantially limits one or more major life activities."
Common major life activities include seeing, hearing, walking, caring for oneself, and communicating. In addition, many medical issues are covered under the ADA, such as diabetes, epilepsy, autism, and post-traumatic stress disorder.
Service animals and Assistance animals (AA) are trained to perform tasks that relate to specific disabilities. Assistance Dogs International notes that it can take 180 to 260 hours of daily training over six months, depending on the medical or other special tasks needed, to obtain certification.
Most of us have seen a guide dog help someone who is blind to get where she is going safely. A dog might also be trained to wake a diabetic when his blood sugar drops during the night, to let a deaf person know someone is at the door, or to alert a person with a seizure disorder to take his medicine.
An emotional support animal (ESA) is there to provide its owner with affection, comfort, and relief from anxiety or stress. ESAs can be dogs, cats, birds, hamsters, or any other type of animal with whom its owner can develop an emotional connection. Care should be taken, however, to match the type of animal with its intended environment.
There is no specific training required for an ESA. Standard dog training is normally enough to ensure that the animal has no behavioral problems in private or in public while still providing comfort to the owner.
The definitions wouldn't be complete without mentioning therapy animals. They can be dogs, cats, rabbits, or other animals that are easily transported. Their job is primarily to visit people in hospitals, nursing homes, hospices, and similar accommodations to encourage healing or reduce stress, where they can provide comfort to long and short-term residents, help with improving fine motor skills, and assist with physical or occupational therapy.
So, who decides whether Fido, Fluffy, Bugs, or miniature Mr. Ed can move into your condo?
The laws and regulations outlined in the ADA cover the right to service and assistance animals in housing, restaurants, stores, and other public accommodations. The federal Fair Housing Act expands on the ADA to include emotional support animals, but only with respect to residences.
Housing providers should familiarize themselves with the provisions of these laws to avoid unnecessary confrontation and potential legal action. Here are the most salient points; they apply to leasing as well as purchasing a home.
Neither an SA/AA nor an ESA is legally considered a pet, so pet policies, including weight limits or breed restrictions, do not apply.
You may be asked whether your animal is medically prescribed. For a service dog, only two questions are allowed: Is the dog a service dog that is required because of a disability, and what work or task has the dog been trained to perform? No other documentation is needed.
For an ESA, you should be prepared to submit a letter from your physician or therapist stating that you have a disability that benefits from such an animal.
You cannot be asked for specific information about your disability or diagnosis for either type of animal.
While not specifically covered in the law, landlords and housing boards can reasonably request a copy of current vaccinations and state, county, or city registrations
Supplemental rents and deposits are prohibited; however, you will likely be responsible for any damage caused by the animal, so housebreaking is an important part of training.
And with housebreaking in mind, it's time for me to relieve some stress by putting a leather, studded collar on my dog and walking him on leash around the neighborhood. Does anyone know where I can get one?
Valerie M. Blake is a licensed Associate Broker in D.C., Maryland, and Virginia with RLAH Real Estate / @properties. Call or text her at 202-246-8602, email her via DCHomeQuest.com, or follow her on Facebook at TheRealst8ofAffairs.