A tasty New Year's Eve
Last day of Dec. a great time to try special dishes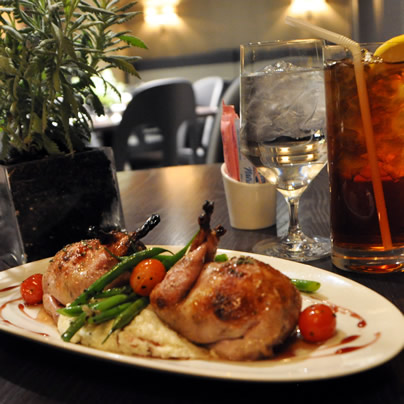 Many of Washington's hottest dining spots are offering New Year's Eve specials. Here are a few:
Chef Bryan Voltaggio presents the Supper Club at Range (5335 Wisconsin Ave. N.W.) from 9 p.m.-1 a.m. Range would be my personal New Year's pick — a great opportunity to experience four hours of Voltaggio's impeccable craftsmanship. Table reservations are available for two or more at $200 per person and include the Supper Club Feast, Never Ending Punch Bowl and champagne toast. General Admission is also available for $175 and includes the feast and the champagne toast. The night will also feature live music from The Blue Vipers of Brooklyn.
Alba Osteria (425 I St. N.W.) opened in late December but is eagerly jumping into the New Year's Eve ring offering an al la carte menu. Executive Chef Roberto Donna and Chef de Cuisine Amy Brandwein recommend standout dishes like the gnocchi verde served with sausage ragu or the Agnolotti al Brasato.
Ambar (523 8th St. S.E.) is serving a New Year's Eve menu showcasing the best dishes throughout the Balkan Peninsula with a modern twist. The menu includes grilled bacon-wrapped prunes with goat cheese and blueberry balsamic reduction (which I need to try), sesame crusted salmon and veal schnitzel.
Blue Duck Tavern (1201 24th St. N.W.) will offer two seatings this new year's eve. The first will be at 5:30 p.m. and features a three-course menu. The second seating also includes a three-course menu along with a champagne toast at midnight. Dinner starts at $75 per person and goes up to $175.
Café Dupont (1500 New Hampshire Ave. N.W.) will have a five course prix-fixe menu handcrafted by Executive Chef David Fritsche available for $85 per person or $130 if you opt for wine pairings.
City Tap House D.C. (901 9th St. N.W.) will showcase its refined American pub fare, Executive Chef Scott Swiderski prix-fixe menu will be offered at $50 per person or at $80 with pairings. Standouts like the blue crab mac and cheese and the pork collar with cheddar grits will be offered.
Daikaya (705 6th St. N.W.) is a popular izakaya that will be offering small plates with a Japanese twist for New Year's. The meal will include items like grilled avocado with crab salad, pork and brussel sprouts with apricot and truffled yougurt and wasabi octopus.
Jaleo (480 7th St. N.W.) will offer a traditional New Year's celebration with unlimited tapas off the New Year's tasting menu from 8:30-11:30 at $90 per person. Selections include favorites like the huevo frito with caviar and the pork Canelones with béchamel sauce. At midnight guests will be offered a celebratory glass of cava and 12 grapes for good luck, a Spanish tradition I remember fondly from childhood.
Jardenea (2430 Pennsylvania Ave. N.W.) offers a five-course menu priced at $90 per person with an optional wine pairing for an additional $50.
nopa Kitchen + Bar (800 F St. N.W.) offers a three-course prix-fix menu featuring entrees off Chef Greg McCarty's menu. Pastry Chef Jemil Gadea will contribute to the festivities with tempting desserts like her fried pies: chocolate bar with peppermint ice-cream and sweet potato crème caramel with persimmon pudding.
If you want to celebrate the New Year just steps from the White House, then the Oval Room (800 Connecticut Ave. N.W.) is the place to be. You can enjoy a four-course meal with wine pairings where Executive Chef Tony Conte will feature dishes like the Maine peekytoe crab. Sweet confections like the passion fruit curd with coconut frozen yogurt will also be available.
Pearl Dive Oyster Palace/Blackjack (1612 14th St. N.W.) will offer several New Year's Eve specials in addition to their regular menu including a scallop and braised short rib duo and a raspberry and champagne trifle.
Rasika (523 8th St. S.E.), named among the top 20 restaurants in America by Zagat, will serve a special New Year's Eve menu prepared by Executive Chef Vikram Sunderam. Menu highlights include Tandoori scallops with pickled spices, grouper manga with mustard seeds and Lucknowi lamb chop with caramelized onion. The three-course menu is $55 per person and $95 with wine pairings. The four-course menu is $85 and $145 with wine.
Ripple (3417 Connecticut Ave. N.W.) Chef Marjorie Meek-Bradley will offer two prix-fixe menus: a four-course menu will be $75 and the five-course menu will be $95. To make reservations, call 202-244-7995.
RIS (2275 L Street NW) will ring in the new year by serving a multi-course meal and live jazz. The menu will feature delicious dishes like smoked trout panna cotta, winter squash agnolutti and the smoked paprika Muscovy duck. Reservations are required and the prix-fix is $90 per person or $130 with wine pairing.
Zengo (781 7th St. N.W.) will offer two tasting menus from 5-9 p.m. and a four-course menu for $55. Staff will also have a four course-tasting menu available all night with specials that are not generally available at Zengo, as well as a champagne toast for $75 per person.
DC Center to host estate planning seminar series
Three sessions presented by Murray Scheel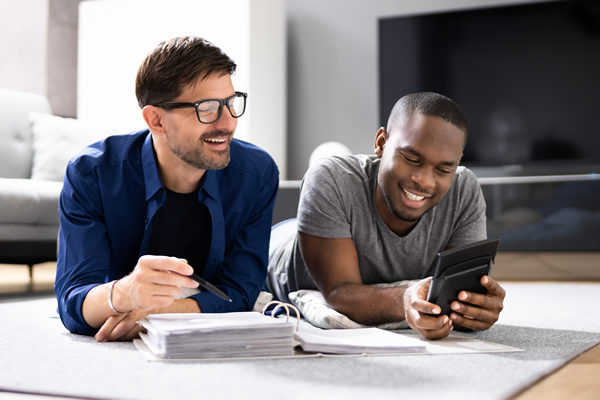 The DC Center for the LGBT Community and the DC Department on Aging and Community Living will host "Estate Planning Tools with Murray Scheel" via Zoom. 
Scheel will walk guests through the process of taking care of the end-of-life planning business that needs to be addressed during the golden years. Scheel is Senior Staff Attorney at Whitman-Walker Health's Legal Services.
This event series will consist of three 1.5-hour sessions:
Jan. 19, 3 p.m. – "Tools for while you're living" (overview, general power of attorney, healthcare power of attorney, disposition of remains, etc.)
Jan. 26, 3 p.m. – "Tools for after you're gone" (living wills, last wills, assets, etc.)
Feb. 2, 3 p.m. – "Healthcare insurance & long term care" (Medicare, Medicaid, correcting misinformation, skilled nursing, hospice care, etc.)
To register for this event, visit the DC Center website.
DC Center to host legal seminar for trans people
Attorney Richard Tappan and paralegal Miranda Shipman to give legal advice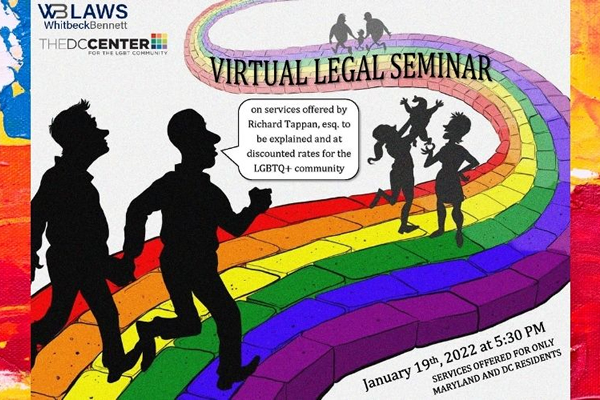 The DC Center for the LGBT Community will host a "Gender and Name Change Legal Seminar" on Wednesday, Jan. 19 at 5:30 p.m. online.
Attorney Richard Tappan and paralegal Miranda Shipman will give legal advice and speak on the importance of the legal community within the LGBTQ community, the difficulties of the LGBTQ community in the legal field and name and gender changes.
Guests can find the link at the DC Center website.
Seeking love and community in Nicaragua
'High-Risk Homosexual' explores author's youth, coming out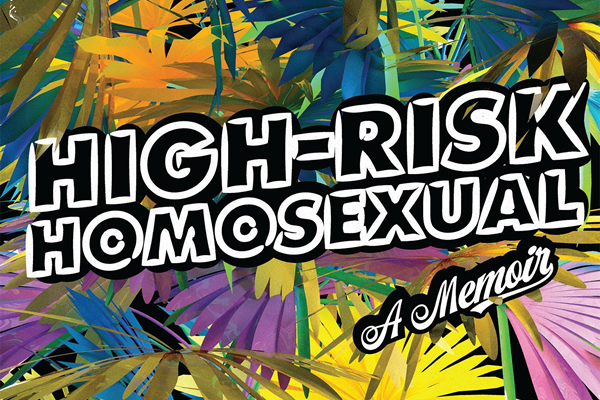 'High-Risk Homosexual: A Memoir'
By Edgar Gomez
c.2022, Soft Skull Press
$16.95/304 pages
Here. Try this.
It fits you, but the color isn't flattering. It's too long, too short, too tight, too loose. That's not your style, so try something else until you find the thing that looks like you. The perfect thing is out there. As in the new book "High-Risk Homosexual" by Edgar Gomez, when something's right, it's right.
He was 13 when he figured out that he was a problem to be solved.
Edgar Gomez' mother had left him in her native Nicaragua with his tíos, just for a while because she had to return to Florida to work. He wasn't there without her for long, but it took years for him to understand that his time with his uncles was meant to make him more masculine.
In retrospect, he says, nobody wanted him to be a man more than he did. He wanted to be liked by other kids and so he told lies in school to make himself stand out. He wanted his mother to see his love of pretty things and say that it was OK. He wanted his brother to acknowledge that Gomez was gay, and to tell him that he loved him.
Instead, after his brother left for college, Gomez got his first boyfriend, a boy he came out to but who couldn't come out to himself. He was called names in school. He came out to his mother, who freaked out about it. He befriended a drag queen, but "Princess" used him.
Things he wanted: a real boyfriend. Love. A ban on the stereotype of a macho Latinx man.
Things he still had, while in college: his mother and older brother. A tormentor-turned-mentor. A part-time job. His weirdness. His virginity.
Things he wanted to lose, while in college: his room at his mother's house. His virginity, but that wouldn't happen until later, during a painful one-afternoon-stand with a hot man who said he had a girlfriend. That hurt, both physically and emotionally but like so many things at so many times, Gomez tried not to think about it.
If he never considered what he didn't have, he says, "I wouldn't miss it."
In a way, you could say that "High-Risk Homosexual" is a book in search of a point. It's really quite random and told (mostly) linearly, but not quite. It has its peaks, but also low valleys. And you won't care about any of this, because you'll be enjoying every bit of it.
Yeah, this memoir is good: author Edgar Gomez's literary wandering makes it feel much like an honest conversation with readers. There are wince-worthy moments that allow empathy here, and experiences that are unique but oddly ubiquitous, that leave space for a sense of sympatico. There are passages that are so wistfully uncomfortable that you might squirm, or start "snort-laughing," or want to stop a moment and just think.
And there's room for that, too, so take your time. "High-Risk Homosexual" is an affable book with just enough seriousness to make it worth a try.