A tasty New Year's Eve
Last day of Dec. a great time to try special dishes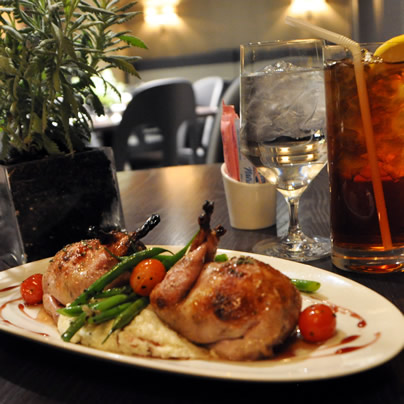 Many of Washington's hottest dining spots are offering New Year's Eve specials. Here are a few:
Chef Bryan Voltaggio presents the Supper Club at Range (5335 Wisconsin Ave. N.W.) from 9 p.m.-1 a.m. Range would be my personal New Year's pick — a great opportunity to experience four hours of Voltaggio's impeccable craftsmanship. Table reservations are available for two or more at $200 per person and include the Supper Club Feast, Never Ending Punch Bowl and champagne toast. General Admission is also available for $175 and includes the feast and the champagne toast. The night will also feature live music from The Blue Vipers of Brooklyn.
Alba Osteria (425 I St. N.W.) opened in late December but is eagerly jumping into the New Year's Eve ring offering an al la carte menu. Executive Chef Roberto Donna and Chef de Cuisine Amy Brandwein recommend standout dishes like the gnocchi verde served with sausage ragu or the Agnolotti al Brasato.
Ambar (523 8th St. S.E.) is serving a New Year's Eve menu showcasing the best dishes throughout the Balkan Peninsula with a modern twist. The menu includes grilled bacon-wrapped prunes with goat cheese and blueberry balsamic reduction (which I need to try), sesame crusted salmon and veal schnitzel.
Blue Duck Tavern (1201 24th St. N.W.) will offer two seatings this new year's eve. The first will be at 5:30 p.m. and features a three-course menu. The second seating also includes a three-course menu along with a champagne toast at midnight. Dinner starts at $75 per person and goes up to $175.
Café Dupont (1500 New Hampshire Ave. N.W.) will have a five course prix-fixe menu handcrafted by Executive Chef David Fritsche available for $85 per person or $130 if you opt for wine pairings.
City Tap House D.C. (901 9th St. N.W.) will showcase its refined American pub fare, Executive Chef Scott Swiderski prix-fixe menu will be offered at $50 per person or at $80 with pairings. Standouts like the blue crab mac and cheese and the pork collar with cheddar grits will be offered.
Daikaya (705 6th St. N.W.) is a popular izakaya that will be offering small plates with a Japanese twist for New Year's. The meal will include items like grilled avocado with crab salad, pork and brussel sprouts with apricot and truffled yougurt and wasabi octopus.
Jaleo (480 7th St. N.W.) will offer a traditional New Year's celebration with unlimited tapas off the New Year's tasting menu from 8:30-11:30 at $90 per person. Selections include favorites like the huevo frito with caviar and the pork Canelones with béchamel sauce. At midnight guests will be offered a celebratory glass of cava and 12 grapes for good luck, a Spanish tradition I remember fondly from childhood.
Jardenea (2430 Pennsylvania Ave. N.W.) offers a five-course menu priced at $90 per person with an optional wine pairing for an additional $50.
nopa Kitchen + Bar (800 F St. N.W.) offers a three-course prix-fix menu featuring entrees off Chef Greg McCarty's menu. Pastry Chef Jemil Gadea will contribute to the festivities with tempting desserts like her fried pies: chocolate bar with peppermint ice-cream and sweet potato crème caramel with persimmon pudding.
If you want to celebrate the New Year just steps from the White House, then the Oval Room (800 Connecticut Ave. N.W.) is the place to be. You can enjoy a four-course meal with wine pairings where Executive Chef Tony Conte will feature dishes like the Maine peekytoe crab. Sweet confections like the passion fruit curd with coconut frozen yogurt will also be available.
Pearl Dive Oyster Palace/Blackjack (1612 14th St. N.W.) will offer several New Year's Eve specials in addition to their regular menu including a scallop and braised short rib duo and a raspberry and champagne trifle.
Rasika (523 8th St. S.E.), named among the top 20 restaurants in America by Zagat, will serve a special New Year's Eve menu prepared by Executive Chef Vikram Sunderam. Menu highlights include Tandoori scallops with pickled spices, grouper manga with mustard seeds and Lucknowi lamb chop with caramelized onion. The three-course menu is $55 per person and $95 with wine pairings. The four-course menu is $85 and $145 with wine.
Ripple (3417 Connecticut Ave. N.W.) Chef Marjorie Meek-Bradley will offer two prix-fixe menus: a four-course menu will be $75 and the five-course menu will be $95. To make reservations, call 202-244-7995.
RIS (2275 L Street NW) will ring in the new year by serving a multi-course meal and live jazz. The menu will feature delicious dishes like smoked trout panna cotta, winter squash agnolutti and the smoked paprika Muscovy duck. Reservations are required and the prix-fix is $90 per person or $130 with wine pairing.
Zengo (781 7th St. N.W.) will offer two tasting menus from 5-9 p.m. and a four-course menu for $55. Staff will also have a four course-tasting menu available all night with specials that are not generally available at Zengo, as well as a champagne toast for $75 per person.
Mayor's office to host Pride tie-dye party
Guests to make colorful shirts for 'PEACE. LOVE. REVOLUTION' theme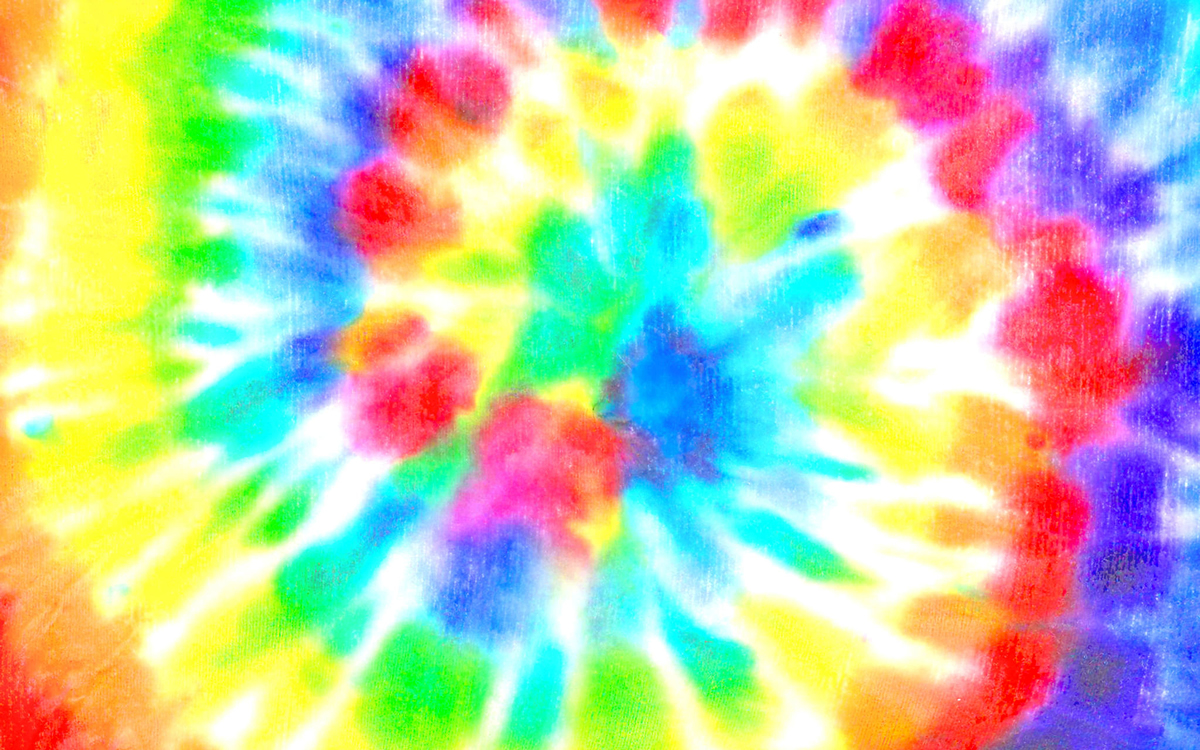 The Mayor's Office for LGBTQ Affairs will host "Love Out Loud: Tie Dye Party for Pride" on Wednesday, June 7 at 5 p.m. at the Frank D. Reeves Center of Municipal Affairs.
The event, hosted along with the DC Center for the LGBT Community and Capital Pride Alliance, will be an afternoon for community and artistry. Guests are encouraged to bring their creativity to make some colorful tie-dye shirts in line with this year's Pride theme, "PEACE. LOVE. REVOLUTION."
This event is free to attend and more details are available on Eventbrite. 
D.C. to celebrate LGBTQ poetry
Pride Poem-a-Day presents second installation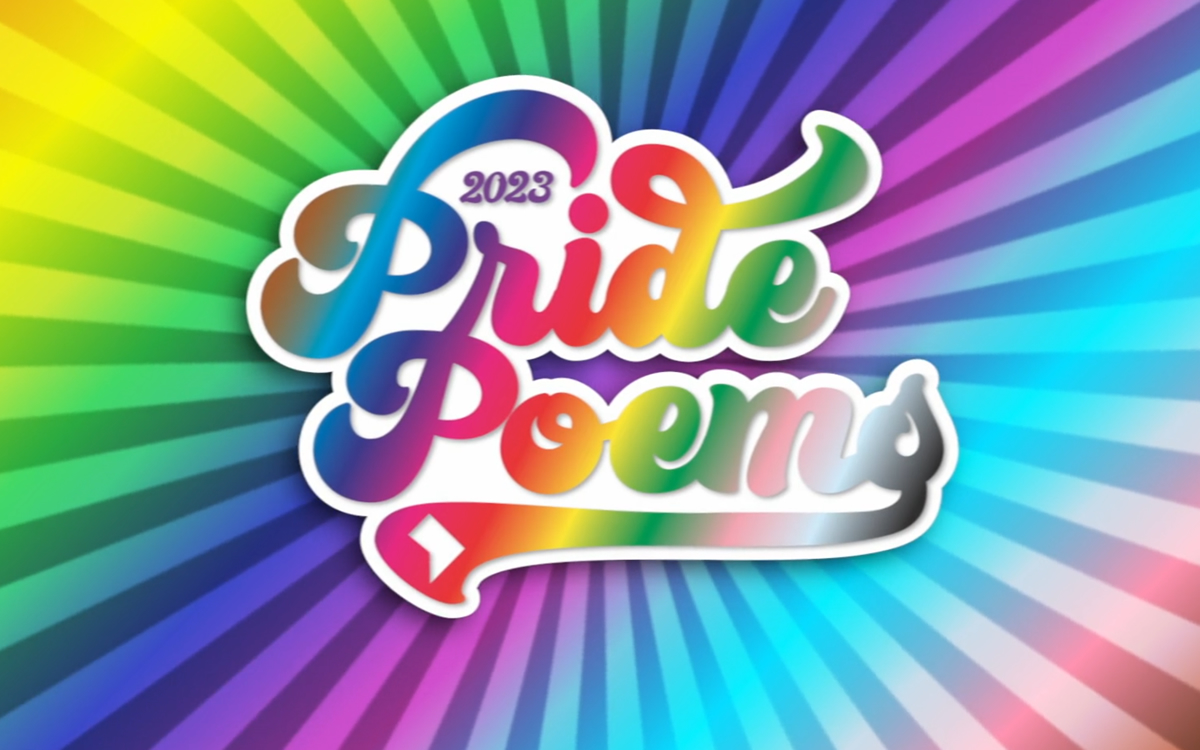 DC Pride Poem-a-Day will present its second installation of short videos featuring LGBTQ poetry from the Washington, D.C. area to celebrate Pride month.
A new video will be released each day in June and will feature different poets reading an original poem on the theme of "heritage."
The videos highlight LGBTQ poets from a variety of backgrounds, ethnicities, races, and countries of origin, and also poets from minority religions, multi-lingual, and disabled. 
To access the poetry, visit DC Pride Poems' website.
Calendar: June 2-8
LGBTQ events in the days to come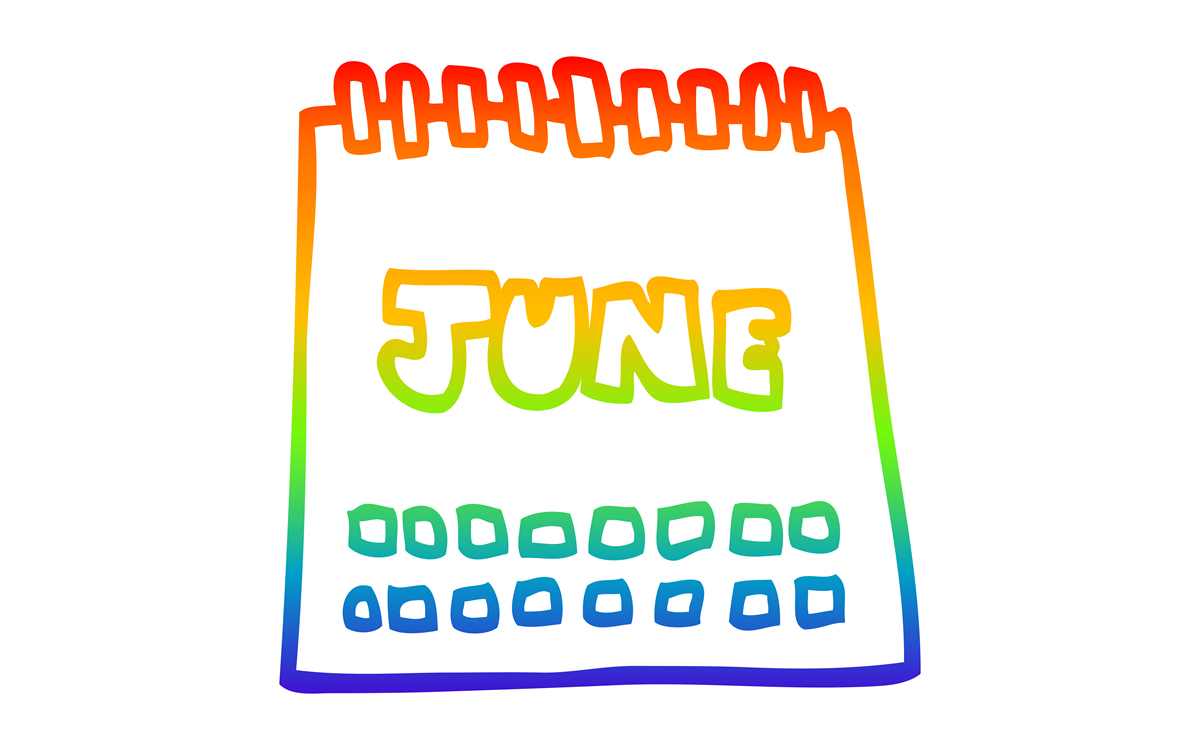 Friday, June 2
Center Aging: Friday Tea Time will be at 2 p.m. on Zoom. This event is a social hour for older LGBTQ+ adults. Guests can bring a beverage of choice. For more information, contact [email protected].
Go Gay DC will host "LGBTQ+ Pride Kickoff Social" at 7 p.m. at The Commentary. This event is ideal to make new friends in the LGBTQ community and enjoy the bottomless happy hour specials at Puro Gusto. Admission is free and more details are available on Eventbrite.
Saturday, June 3
Virtual Yoga Class with Jesse Z. will be at 12 p.m. online. This is a weekly class focusing on yoga, breath work, and meditation. Guests are encouraged to RSVP on the DC Center's website, providing your name, email address, and zip code, along with any questions you may have. A link to the event will be sent at 6 pm the day before.
LGBTQ People of Color Support Group will be at 1 p.m. on Zoom. LGBTQ People of Color can come together and talk about anything affecting them in a space that strives to be safe and judgment free. There are all sorts of activities like watching movies, poetry events, storytelling, and just hanging out with others. For more details, visit thedccenter.org/poc or facebook.com/centerpoc.
Project DC Events will host "DC Pride Crawl" at 2 p.m. at Dupont Circle's best bars. Guests are encouraged to put on their brightest and most colorful outfit, grab friends, and enjoy a day of drinks and celebration. Tickets start at $20 and can be purchased on Eventbrite. 
Sunday, June 4
AfroCode DC will be at 4 p.m. at Decades DC. This event will be an experience of non-stop music, dancing, and good vibes and a crossover of genres and a fusion of cultures. Tickets cost $40 and can be purchased on Eventbrite.
"Largest LGBTQIA+ Singles Flamingle" will be at 7 p.m. at THRoW Social DC. Guests can enjoy signature cocktail and wine specials, food, games, and live music while mingling with single people in the local LGBTQ community. This event is free and more details are available on Eventbrite.
Monday, June 5
Center Aging Monday Coffee and Conversation will be at 10 a.m. on Zoom. LGBT Older Adults — and friends — are invited to enjoy friendly conversations and to discuss any issues you might be dealing with. For more information, visit the Center Aging's Facebook or Twitter.
Capital Pride Interfaith Service Planning Meeting will be at 6 p.m. on Zoom. The Capital Pride Interfaith Service is an "integrated service" respectfully demonstrating the breadth, depth, and sincerity of our faith, exposing the lie that anti-gay fundamentalists have a monopoly on faith and religion. For more details, [email protected]. 
Tuesday, June 6
Go Gay DC will host "LGBTQ+ Pride Reception" at 5 p.m. at Turkish Coffee Lady. This event is to foster cross-cultural connectedness and make friends in the LGBTQ+ and allied community. Attendance is free and more details are available on Eventbrite.
Pride on the Patio Events will host "LGBTQ+ Social Mixer" at 5:30 p.m. at Showroom. Dress is casual, fancy, or comfortable and guests are encouraged to bring the most authentic you to chat, laugh, and get a little crazy. This event is free and more details are available on Eventbrite. 
Wednesday, June 7
Job Club will be at 6 p.m. on Zoom. This is a weekly job support program to help job entrants and seekers, including the long-term unemployed, improve self-confidence, motivation, resilience and productivity for effective job searches and networking — allowing participants to move away from being merely "applicants" toward being "candidates." For more information, email [email protected] or visit thedccenter.org/careers.
Center Aging Women's Social & Discussion Group will be at 6:00p.m. on Zoom. This group is a place where older LGBTQ+ women can meet and socialize with one another. To register, visit the DC Center's website. 
Thursday, June 8
KINETIC Presents will host "KINETIC Pride 2023 DC Weekend Pass" at 10 p.m. at four D.C. venues. This partnership with Capital Pride Alliance will feature a performance by global pop star Betty Who at Echostage, stunning visuals, and top talent. Tickets start at $149 and can be purchased on Eventbrite.