Gay juror decision bodes well for marriage cases: experts
Ninth Circuit applies heightened scrutiny to laws related to sexual orientation
A ruling handed down by a federal appeals court on Tuesday in favor of LGBT non-discrimination in jury selection bodes well for the success of marriage equality litigation, according to legal experts who spoke to the Washington Blade.
Suzanne Goldberg, a lesbian and co-director of Columbia University's Center for Gender & Sexuality Law, said the decision is important in and of itself, but also because of its impact on the case pending before the same court against Nevada's ban on same-sex marriage.
"The ruling will make it even more difficult for Nevada's marriage law to withstand the current challenge to it because heightened scrutiny means that the government will have to identify an 'important' state interest if it wants to continue to exclude gay and lesbian couples from marriage," Goldberg said.
On Tuesday, a three-judge panel on the U.S. Ninth Circuit Court of Appeals determined the trial judge erred in allowing one litigant to remove a juror because of his sexual orientation, remanding the case for a new trial.
The case — Glaxo Smith Kline v. Abbott Laboratories — is the result of antitrust, contracts and business tort claims filed against the company for quadrupling the price of its protease inhibitor booster drug used by people with HIV. During jury selection, Abbott used its first peremptory challenge to strike a prospective juror after learning he was gay.
Writing for the majority, U.S. District Judge Roy Reinhardt ruled that Abbott "unconstitutionally used a peremptory strike" to exclude Juror B from the case because of his sexual orientation, but goes further by saying the court must apply heightened scrutiny in its ruling in the wake of the U.S. Supreme Court decision against the Defense of Marriage Act.
"Windsor requires that when state action discriminates on the basis of sexual orientation, we must examine its actual purposes and carefully consider the resulting inequality to ensure that our most fundamental institutions neither send nor reinforce messages of stigma or second-class status," Reinhardt writes. "In short, Windsor requires heightened scrutiny."
It's not the first time that an appellate court has applied heightened scrutiny, or a greater assumption a law is unconstitutional, when considering a case related to sexual orientation. The U.S. Second Circuit Court of Appeals applied that standard when ruling in favor of Edith Windsor in her case against DOMA before that lawsuit came before the Supreme Court.
Several federal district courts have made similar rulings, as have the state high courts of California, Iowa, Connecticut and New Mexico. The view that laws related to sexual orientation should be subject to heightened scrutiny is also shared by the Obama administration.
But the decision in the Ninth Circuit is significant because it creates precedent within that jurisdiction to apply heightened scrutiny in the numerous cases before it involving gay people and may encourage courts outside the circuit to do the same.
Doug NeJaime, a law professor at the University of California, Irvine, said the court application of heightened scrutiny to its decision "is very significant."
"This Ninth Circuit ruling will likely encourage other courts to engage with the issue of whether Windsor suggests some heightened form of scrutiny," NeJaime said. "More concretely, it will directly influence the challenge to Nevada's marriage law currently before the Ninth Circuit; whether sexual orientation merits heightened scrutiny for federal equal protection purposes has been an issue throughout that case, and the district court had decided that it did not."
Still, NeJaime said the Ninth Circuit's decision to draw on the DOMA decision to apply heightened scrutiny "will likely be proven controversial" because U.S. Associate Justice Anthony Kennedy never explicitly invoked the level of scrutiny in his ruling.
The high-profile case involving sexual orientation before the Ninth Circuit is Sevick v. Sandoval, the challenge filed by Lambda Legal against Nevada's ban on same-sex marriage.
Jon Davidson, Lambda's legal director, said the ruling will have "a very significant impact" on the court's examination of the Nevada marriage case.
"The Ninth Circuit's ruling that sexual orientation discrimination must be given heightened scrutiny is further proof of the progress we are making in convincing courts that the Constitution affords LGBT people meaningful protections against government-imposed inequality," Davidson said.
Opponents of the case, known as the Coalition for the Protection of Marriage, filed their brief before the Ninth Circuit on the same day as the jury selection ruling, arguing in an untimely manner that "there is no legal or factual basis for deploying 'heightened scrutiny' in this case."
But the Nevada marriage case isn't the only lawsuit pending before the Ninth Circuit. Other cases in the jurisdiction are the recently filed challenge against Arizona's ban on same-sex marriage and the case against Oregon's ban, which is currently before  gay U.S. District Judge Michael McShane.
Additionally, the challenge against the Arizona law signed by Gov. Jan Brewer rescinding domestic partner benefits for gay state employees is also before the Ninth Circuit. The court's use of heightened scrutiny in the juror case could influence the decision in any of these cases.
Davidson added the application of heightened scrutiny in the juror case also has implications on gay government workers seeking relief if they feel they've faced discrimination on the job.
"If any federal, state, or local government agency or official in any of the nine states in the Ninth Circuit discriminates against someone based on their sexual orientation, they will have the burden of demonstrating that their action substantially furthers an important and legitimate government goal," Davidson said. "They will not be able to rely on hypothetical or after the fact justifications."
Despite the celebration over the standard of review in the case, LGBT advocates are also celebrating the ruling in its own right for establishing non-discrimination against gay people in the juror selection process.
D'Arcy Kemnitz, executive director of the National LGBT Bar Association, commended the Ninth Circuit.
"Jury service is a fundamental civic duty," Kemnitz said. "LGBT people are proud to serve the courts when summoned. While some might jest at jury duty, in fact the courts demand through a subpoena that a person suspends their usual daily activity to be part of the rule of law."
Legislation known as the Jury ACCESS Act, which would institute a rule of non-discrimination for gay jurors in federal courts, is also pending before Congress. Last year, it was incorporated into the Senate version of the fiscal year 2014 financial services appropriations bill, but it's technically no longer pending because Congress passed omnibus spending legislation instead.
Sen. Jeanne Shaheen (D-N.H.), chief sponsor of the legislation, commended the Ninth Circuit for issuing the ruling, but said more action is needed from Congress.
"There is no place for discrimination in our judicial system, and it should be the right and obligation of every citizen to sit on a jury," Shaheen said. "The appellate court's ruling is an important step, but I will continue working to make sure no American can be excluded from this important civil responsibility on the basis of their sexual orientation or gender identity."
Cómo las empresas impulsan la inclusión e inserción laboral LGBTQ
Uno de cada 20 jóvenes de la comunidad tiene su negocio propio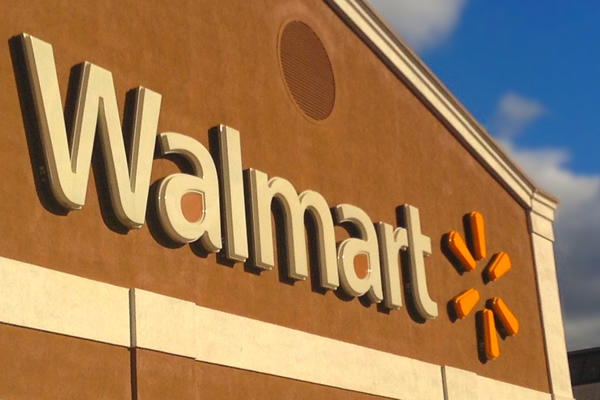 Reportar sin Miedo es el socio mediático del Washington Blade en Honduras. Esta nota salió en su sitio web el 15 de octubre.
CIUDAD DE GUATEMALA — Apenas el 5 por ciento de los jóvenes LGBTIQ+, es decir uno de cada 20, tiene negocio propio. Esa es una de las cifras reveladas en el webinar "Empresas y derechos humanos: perspectiva LGBT", que se desarrolló durante la IV Semana de Empresas y Derechos Humanos.
El taller se llevó a cabo con apoyo de la organización diversa Visibles, la embajada del Reino Unido en Guatemala, Walmart México y Caricam. En la actividad se abordaron los retos que las empresas afrontan de cara a la inclusión.
Al preguntarle a las personas LGBTIQ+ sobre sus oportunidades laborales, ¿Qué tendencias vemos?@hg_duarte explica los hallazgos de nuestra investigación y cuenta algunas de las experiencias en el evento de Empresas y Derechos humanos de @UKinGuatemala pic.twitter.com/NiIvtWCmRj

— Visibles (@visibles_gt) October 14, 2021
El tema se remonta a 10 o 20 años, en los que han surgido empresas con un enfoque de recursos humanos y políticas de no discriminación que incluyen orientación sexual e identidad de género.
Estas organizaciones ofrecen prestaciones y licencia de paternidad, además igualan el tiempo que se da a padres del mismo sexo, ofrecen seguros médicos que incluyen necesidades de personas transgénero y redes LGBTIQ+.
Por otra parte, empiezan a llevar a cabo eventos por el mes del orgullo LGBTIQ+.
Una campaña multinacional
La Human Rights Campaign se ha lanzado en Brasil, Argentina, México, Chile y Estados Unidos, país donde nació. En el caso de las iniciativas multiactor, algunas de estas empresas están empezando a abrirse a otras empresas y tratan de ofrecer algún tipo de apoyo.
Muchas compañías ven el acrónimo LGBT como si se tratase de un grupo homogéneo.
Es decir, ven a las poblaciones diversas sin distinguir entre personas gays, lesbianas, transexuales, transgénero e intersexuales, no separan la orientación sexual de la identidad de género.
"Las personas LGBTIQ nos enfrentamos a una discriminación estructural social y cultural que no nos permite acceder a empleo, salud, educación, justicia y derechos civiles, entre otros derechos…" @danberezowsky en foro de empresas y DDHH de @UKinGuatemala pic.twitter.com/HaLVkxeIsW

— ReportarSinMiedo (@ReportarSin) October 14, 2021
Estas empresas tampoco distinguen las experiencias de las personas dentro del acrónimo y hacen una sola campaña, como si se tratara de todas las personas por igual.
Esto es muy importante porque estamos en una semana de empresa y derechos humanos. Se trata del punto de entrada en la discusión, no el punto de entrada de riesgo.
"Esta investigación aborda la violencia para la población joven, de 18 a 23 años", explicó el Investigador de la Asociación Visibles de Guatemala, Gabriel Duarte. "Fue un proyecto regional que se llevó a cabo en Guatemala, El Salvador y Honduras. En Guatemala, el proyecto se realizó de 2019 a 2020 con enfoque, investigación y acción participativa. Entrevistamos a 30 jóvenes de la diversidad sexual y de género".
Solo uno de cada 20 jóvenes es empresario
En 2020, más del 40 por ciento de los jóvenes LGBTIQ+ de 15 a 29 años tuvieron su primera experiencia en el mundo laboral como asalariados y menos del 5 por ciento (uno de cada 20) tuvieron negocio propio, según el Instituto Nacional de Estadística (INE).
El Estado hondureño tiene debilidades que afectan a la población joven LGBTIQ+. Una de ellas es que el artículo 14 del Código de Trabajo prohíbe la discriminación por diversos motivos, pero nunca aborda la orientación sexual o género.
En cuanto a las discriminaciones contra la comunidad LGBTIQ que pueden llevar procesos legales, no hay ninguna tipificación de delito.
"Uno de los obstáculos del diseño de políticas públicas es no contar con estadísticas oficiales que muestren qué porcentaje de la población se autoidentifica como LGBTIQ+", enfatizó Duarte.
Menos acceso a educación igual a menos oportunidades
Según Gabriel Duarte, la falta de acceso a educación de calidad impacta directamente en el tipo de empleo y la remuneración económica.
"Muchas personas LGBTIQ+ que entrevistamos en esta investigación describían de que al salir del clóset tuvieron que abandonar su hogar porque su familia no los había aceptado", dijo Duarte.
Esta primera ponencia resalta la necesidad de cerrar brechas de acceso a oportunidades de educación.
"Cada vez más empresas crean políticas inclusivas para incluir a personas LGBTI+ en sus organizaciones. UK esta combatiendo la discriminación desde todos los frentes, pasando por los clientes, empleados y la cadena de valor" dijo @WhittinghamFCDO en evento sobre empresas y DH. pic.twitter.com/Ob79eqXovf

— ReportarSinMiedo (@ReportarSin) October 14, 2021
También propone tener políticas de inclusión y de prevención de la discriminación dentro de los lugares de trabajo, ya que muchas personas mencionaron que no sufrían necesariamente violencia física, sino psicológica dentro de estos espacios laborales.
Duarte resaltó que la oficina del Alto Comisionado de las Naciones Unidas recomendó asegurarse de que no haya discriminación en el acceso a los servicios básicos, incluso en el contexto del empleo y de la atención de la salud, y ofrecer educación y capacitación para prevenir la discriminación y estigmatización de las personas LGBTIQ+.
El caso de Walmart
"Cambiar la mentalidad no solo de nuestros asociados, sino también del contexto guatemalteco», dijo la representante de Walmart, Ana Valeria.
Agregó que es necesario dejar de creer que es posible llamar "pobrecita" a una persona con discapacidad.
Según Valeria, Walmart les ha dado valor a estas personas de aportar su talento y habilidades al desarrollo de las unidades de trabajo.
"Walmart en Guatemala cuenta con 367 asociados y asociadas con discapacidad que día a día muestran la pasión y el compromiso de seguir trabajando y aportando en cada una de nuestras metas", dijo la representante de la multinacional.
Ana Valeria Escobar de @WalmartMXyCAM habla sobre la política de inclusión que ofrecen la compañía a mujeres, personas con discapacidad y personas LGBTI+. "Ofrecemos un lugar seguro y libre de discriminación". pic.twitter.com/48IgXej9Rl

— ReportarSinMiedo (@ReportarSin) October 14, 2021
Un carnet para identificar el género
Walmart enfrenta los retos sociales y culturales de las regiones de Guatemala, agregó Valeria, "garantizamos entornos laborales seguros y diversos. Comunicamos de forma abierta y clara nuestra postura como compañía hacia la inclusión y el apoyo a la Comunidad LGTB. Tuvimos resultados que se transformaron en un gran reto y opiniones diversas de los sectores de Guatemala".
Walmart ha avanzado en la integración del talento diverso, según Valeria. "Quienes forman parte de la comunidad LGTB pueden ahora identificarse con un gafete de Walmart. Creemos que estos asociados tienen la libertad de ser ellos mismos y elegir al momento de utilizar esta identificación. Pueden portar el nombre que les permita ser ellos mismos y expresarse con sus características únicas dentro de cada una de nuestras tiendas".
La compañía con sede en Arkansas, Estados Unidos, da también paquetes de beneficios en igualdad de condiciones para sus asociados, dijo Valeria.
Walmart "no limita las oportunidades de carrera, ascensos, información e igualdad de condiciones para sus asociados".
La compañía, considerada "el empleador más privado más grande del mundo" tiene, según su representante, "la responsabilidad de impactar positivamente en las sociedades y comunidades donde operamos".
En muchos países de América Latina, faltan leyes que protejan y reconozcan identidades LGBTI.

Pero ese NO debe ser pretexto para que las empresas se laven las manos.

¡Al contrario! Es una oportunidad para dar el ejemplo y usar su influencia para generar cambios en la ley. 🏳️🌈

— Daniel Berezowsky (@danberezowsky) October 14, 2021
Conservatives blame pro-trans policy after assaults in Loudoun schools
'Gender fluid' 15-year-old accused of attacking female students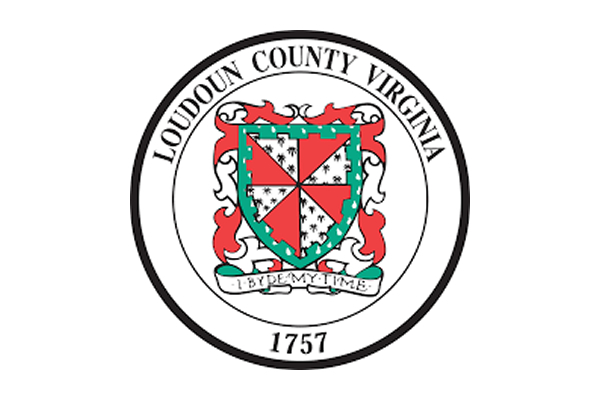 The Loudoun County, Va., public school system's recently adopted policy of allowing students to use the bathroom that matches their gender identity has come under fire over the past two weeks by outraged parents and conservative political activists following reports that a 15-year-old "gender fluid" boy allegedly sexually assaulted two girls in different high schools.
The parents of one of the girls released a statement through the Virginia-based Stanley Law Group blaming school officials for failing to put in place safeguards to prevent the boy, who they say was dressed in a skirt, from entering the girl's bathroom to assault their daughter at Stone Bridge High School in Ashburn, Va., on May 28.
The statement accuses Loudoun County Schools officials and the Loudoun County Board of Education of failing to take steps to prevent the same 15-year-old boy from allegedly sexually assaulting another female student at Broad Run High School, also located in Ashburn, on Oct. 6 in a vacant classroom.
School officials acknowledge that the boy was transferred to the second school after law enforcement authorities released him from a juvenile detention facility following his arrest for the first case, in which the Loudoun County Sheriff's Office said he was charged with two counts of forceable sodomy against his female victim.
"The sexual assault on our daughter and the subsequent sexual assault by the same individual were both predictable and preventable," the parents' statement says. "Subsequent to the sexual assault on our daughter, Loudoun County Public Schools formalized the policy regarding restroom use that was easily exploitable by a potential sexual assailant," the statement continues.
"Because of poor planning and misguided policies, Loudoun Schools failed to institute even minimal safeguards to protect students from sexual assaults," says the statement.
Loudoun County Schools Superintendent Scott A. Ziegler apologized at an Oct. 15 news conference for what he acknowledged was the school systems' mishandling of the two sexual assault cases. He noted that school officials should have publicly disclosed the two cases or at least alerted parents at the time they occurred. But he said a federal civil rights law known as Title IX that mandates how schools must respond to cases of sexual harassment appeared to prevent Loudoun school officials from initially disclosing the two cases of sexual assault until they were investigated by law enforcement authorities.
Ziegler said the school system was revamping its disciplinary procedures and its interaction with the Loudoun Sheriff's Office to ensure that parents and students are alerted to potential danger similar to the cases where the 15-year-old boy allegedly assaulted the two female students.
Meanwhile, school officials and the LGBTQ advocacy group Equality Loudoun have pointed out that law enforcement officials have yet to confirm whether the 15-year-old boy charged in the two cases was actually dressed in women's clothes during the first incident or whether he is trans or gender fluid.
Equality Loudoun's president, Cris Candice Tuck, released a statement to the Washington Blade on Oct. 18 that she said was the first official known statement responding to the Loudoun school controversy from an LGBTQ organization.
"In light of the reporting of recent sexual assault allegations, the Board of Directors of Equality Loudoun wishes to extend our deepest sympathies to the victims of these heinous attacks and their families," the statement says. "Equality Loudoun advocates for due process and justice for the victims regardless of whether the alleged perpetrator was a member of the LGBTQ+ community," the statement continues. "Such actions have no place in our community, and Equality Loudoun does not condone any form of sexual violence, assault, or harassment," it says.
"However, the accusations that the alleged perpetrator of these assaults is transgender or genderfluid have so far been unverified," the Equality Loudoun statement asserts. "Attempts to shift blame of this incident to any individual, group, or policy – other than the alleged perpetrator – does a grave disservice to the victims of these crimes and already marginalized youth in our community."
The statement adds, "We remind those advocating for change to the laws and policies that the initial assault predated any enactment of Policy 8040 by almost 4 months."
The Equality Loudoun statement was referring to the fact that the Loudoun County School Board did not vote to approve the school system's trans nondiscrimination policy until August of this year, more than three months after the first of the two sexual assault incidents occurred.
The policy, among other things, allows transgender and genderfluid students to use the school bathrooms and locker rooms that match their gender identity. The policy also requires that teachers, school administrators and fellow students address a trans or genderfluid student by their chosen name and pronouns.
"Inadvertent slips in the use of names and pronouns may occur," the policy states. "However, staff or students who intentionally and persistently refuse to respect a student's gender identity by using the wrong name and gender pronoun are in violation of this policy," it states.
The statement says that rumors of a bathroom "pilot" program that predated the official approval of Policy 8040 that would have allowed female trans or genderfluid students to use the girls' bathrooms "are simply untrue" and were never put in place.
In a separate statement to the Blade, Equality Loudoun's Cris Candice Tuck challenged claims by some parents and conservative political activists, some of whom are supporting Virginia's GOP gubernatorial candidate Glenn Youngkin over Democrat Terry McAulliffe, that the trans nondiscrimination policy is placing students at risk for sexual assault.
"The adoption of nondiscrimination policies are in no way endangering students," Candice Tuck said. "Across the country, sexual assaults have occurred in schools for decades before any transgender inclusive policies were passed," she said. "And in those counties and states where such protections have passed in recent years, there has been no verified incidence of anyone abusing such policies to commit such attacks in schools."
Candice Tuck added, "The focus should be on improving systems of reporting, coordination, and investigation, protecting the victims of these attacks, and creating safer school environments by creating modernized areas and bathrooms that increase protection for all students, including LGBTQ+ students who are statistically more likely to be the victim of such a crime."
Jamaica man attacked after using gay dating app
Victim's penis partially severed before he was set on fire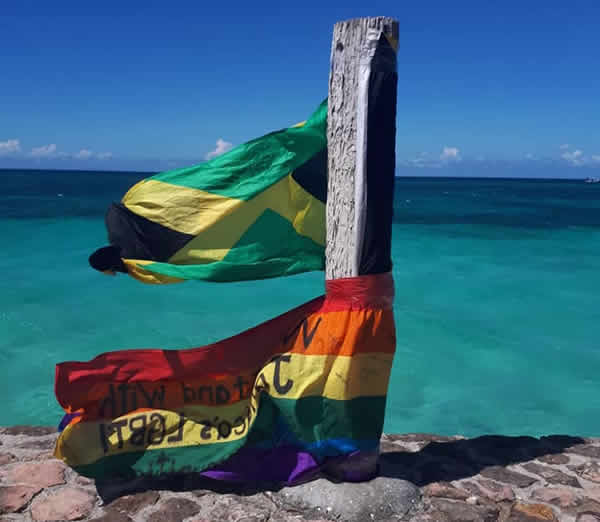 An 18-year-old man in Jamaica remains hospitalized in critical condition after he was targeted on a gay dating app.
The Jamaica Gleaner reports the victim on Oct. 11 went to a neighborhood in Montego Bay, a resort city that is the capital of Jamaica's St. James Parish, to meet the man with whom he was speaking.
The newspaper reports the man and two other men abducted the victim, robbed him and partially severed his penis before they set him on fire. Officials said the three men took his cell phone and used his bank card to withdraw money from his account.
"He is a very lucky young man because although they left him in a critical condition, he managed to make his way to a security checkpoint in the community where they assisted him to the hospital, where he was admitted in critical condition," a local police officer told the Jamaica Gleaner.
The Jamaica Gleaner reported a 43-year-old man in St. James Parish disappeared in January 2020 after he went to meet someone with whom he had spoken on a gay dating website. Authorities later found the man's body, and two men have been charged with his murder.
Violence against LGBTQ Jamaicans remains commonplace. Consensual same-sex sexual relations also remain criminalized in the country.
J-FLAG, a Jamaican LGBTQ rights group, has condemned the latest attack.
"Like all well-thinking Jamaicans at this time, JFLAG is outraged at the recent attack on an 18-year-old man in St. James," tweeted J-FLAG on Sunday. "His attackers must be brought to justice."
‼️TRIGGER WARNING‼️

This is not the time for victim-blaming nor slut-shaming. Justice is our only focus at this time. We appeal to community members, allies and every other Jamaican who may have information to make a report to the police. pic.twitter.com/Lmz6lYAY5s

— Equality Jamaica (@EqualityJa) October 17, 2021