Nevada AG invokes bigamy, incest to defend marriage ban
State interest is 'to protect and perpetuate traditional marriage'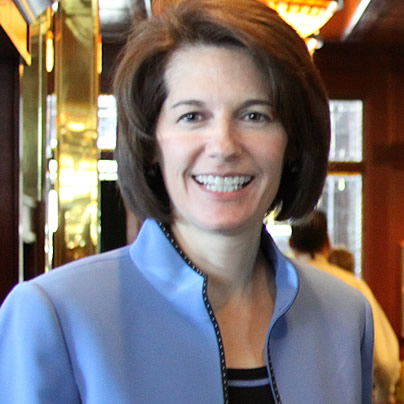 Ask the attorney general of Nevada about the definition of marriage, and she'll tell you it doesn't include the union of a same-sex couple. But in the same breath, she'll tell you it also doesn't include incest or bigamy either.
In a 55-page brief filed on Tuesday, Nevada Attorney General Catherine Cortez Masto urges the U.S. Ninth Circuit Court of Appeals to uphold the state's constitutional ban on same-sex marriage on the basis that it reflects the will of the people.
"The interest of the State in defining marriage in this manner is motivated by the state's desire to protect and perpetuate traditional marriage," Masto writes. "In establishing this criterion and others — e.g., age, consanguinity, unmarried status, etc. — the state exercises its prerogative as a State, and that exercise is entitled to respect."
But in a section titled "Marriage Defined" explaining "what marriage is" and "what marriage is not," Masto reminds the court that in addition to not being for same-sex couples under Nevada law, marriage is also not for those engaging in bigamy or incest.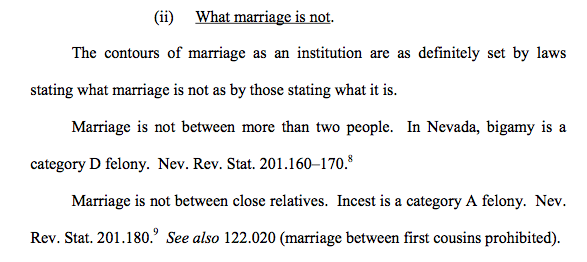 The invocation of bigamy and incest in Nevada's brief before the Ninth Circuit recalls the first legal brief the Obama administration filed in support of the Defense of Marriage Act when it was still defending the law in court. That brief invoked bigamy and pedophilia to assert the constitutionality of the ban on federal recognition of same-sex marriage, which riled LGBT advocates.
Evan Wolfson, president of Freedom to Marry, took Masto to task for making an implicit comparison between same-sex marriage and bigamy or incest while saying she makes no solid argument against allowing gay nuptials in Nevada.
"Marriage is not 'defined' by who is denied it, and nothing in the brief explains why loving and committed couples of the same sex should be denied the legal commitment and bundle of obligations and protections that are available to different-sex couples," Wolfson said. "To invoke bigamy and incest, as the attorney general does — at least she stopped short of bestiality! — doesn't supply an explanation; it makes clear that the state has nothing to offer to justify the discrimination against same-sex couples in Nevada.
But Wolfson said he concurs with another argument within the attorney general's brief: domestic partnerships, which are permitted under Nevada law, aren't equivalent to and don't provide a substitute for marriage.
The brief was filed in the case of Sevcik v. Sandoval, a challenge filed by Lambda Legal against Nevada's ban on same-sex marriage in 2012.
Jon Davidson, Lambda's legal director, said "of course, we find any such comparison objectionable" between same-sex marriage and bigamy or incest. The organization is slated to file its formal response to the attorney general's brief next month.
Masto is a Democrat and has served in the role of attorney general for Nevada since 2007. Other Democrats holding the office in other states — most recently Virginia Attorney General Mark Herring — have elected not to defend marriage bans in the state on the basis that they're unconstitutional.
Notably, Masto argues at length that the Ninth Circuit shouldn't apply heightened scrutiny, or a greater assumption a law is unconstitutional, to the ban on same-sex marriage. That argument is somewhat dated after the Ninth Circuit on Tuesday applied heightened scrutiny in ruling that a juror cannot be excluded from a trial based on sexual orientation — a decision that will have precedent in the marriage case.
"Under an objective application of due process and equal protection analyses, there is no basis for heightened review of the State's purpose in defining marriage by its traditional meaning," Masto writes. "There exists neither fundamental right, nor suspect or quasi- suspect class, justifying a different standard of review."
But the invocation of bigamy and incest isn't the only part of the brief that is raising concerns among LGBT advocates.
Responding to the various friend-of-the-court briefs filed in the case on behalf of same-sex marriage, Masto takes issue with the way some say marriage is about children and others say it isn't.
"There is some irony in the inconsistency in certain arguments made by amici," Masto writes. "A brief by the Family Equality Council, et al., posits that the policy issue is primarily about children, presenting 'testimonials from the children raised in such families [those with same-sex parents].' In a separate brief, Family Law Professors (who are 'scholars of family law') argue that marriage is not about children."
Masto concludes these divergent views on the role of children in marriage serve to "reinforce the conclusion that the state's legislature is the democratic crucible where the issues should be debated and decided."
Emily Hecht-McGowan, the Family Equality Council's director of public policy, slammed the attorney general for her interpretation of its brief in favor of marriage equality.
"The Attorney General is missing the primary point of our Voices of Children brief, which is not that marriage is primarily about children but rather that the denial of marriage equality fundamentally harms children being raised by same-sex couples by rendering them and their families second-class citizens," Hecht-McGowan said. "We trust that the Justices reading our brief and hearing oral arguments will reach the same conclusion that Justice Kennedy reached in his majority opinion in U.S. v. Windsor — that laws denying marriage recognition to same-sex couples 'humiliate children' and are a violation of equal protection under the law."
Biden names civil rights veteran to U.S. Education Dept.
Catherine Lhamon's portfolio will include LGBTQ rights, sexual misconduct, racial discrimination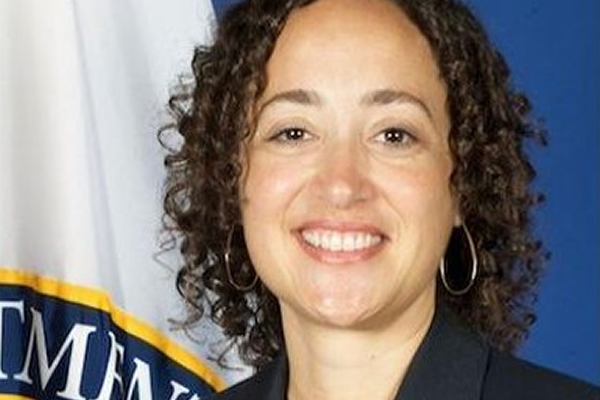 The White House announced Thursday that President Joe Biden has nominated Catherine Lhamon to serve as the Assistant Secretary of the Office for Civil Rights at the U.S. Department of Education.
Lhamon currently serves as a Deputy Assistant to the President and Deputy Director of the Domestic Policy Council for Racial Justice and Equity at the White House, where she manages the President's equity policy portfolio. She is a former attorney for the American Civil Liberties Union, (ACLU) and served as chair of the U.S. Commission on Civil Rights from 2017 to 2021.
She has also served as Legal Affairs Secretary to California Governor Gavin Newsom.
Her portfolio at Education, where she previously served in the same position under former President Barack Obama, will include LGBTQ rights, sexual misconduct and racial discrimination in the nation's K-12 schools, universities and colleges. Lhamon was Assistant Secretary for Civil Rights at the Department of Education, to which President Obama nominated her and the Senate confirmed her in 2013.
"I am thrilled that President Biden is nominating Catherine Lhamon to serve as Assistant Secretary of the Office for Civil Rights at the U.S. Department of Education. Catherine has devoted her career to ensuring equity is at the core of all her work," U.S. Secretary of Education Miguel Cardona said in a statement released by his office Thursday.
"She has a strong record of fighting for communities of color and underserved communities, whether as the current Deputy Director of the Domestic Policy Council, the former chair of the U.S. Commission on Civil Rights, or as a civil rights educator at Georgetown University. We are thrilled to have Catherine serving as Assistant Secretary for Civil Rights and know she will continue to fight for fairness, equity, and justice for all of America's students."
Lhamon has also litigated civil rights cases at National Center for Youth Law, Public Counsel Law Center, and the ACLU Foundation of Southern California.  Lhamon taught federal civil rights appeals at Georgetown University Law Center in the Appellate Litigation Program and clerked for the Honorable William A. Norris on the United States Court of Appeals for the Ninth Circuit.
"Catherine Lhamon is the right choice to lead the Department of Education's civil rights division at such a critical time for the country and the agency. There is much work to do in order to roll back the harmful policies and legacies of Betsy DeVos, from her attacks on transgender students to her unconscionable revocation of discriminatory discipline guidance and rewrite of Title IX rules," Adele Kimmel, Director of the Students' Civil Rights Project at Public Justice told the Blade in an email.
"During her previous tenure in the same job, Catherine embraced equality, enforced Title IX and ensured students had an ally inside the federal government. She will do so again, and the Senate should move to quickly confirm her so she can begin the work of restoring the Department's commitment to protecting the civil rights and dignity of students and implementing the Biden Administration's pledge to undo the damage that DeVos has done," Kimmel added.
Born in Virginia and raised in California, Lhamon graduated from Amherst College and Yale Law School. Lhamon and her husband and two daughters are transitioning between California and Maryland.
University student becomes first non-binary mayor in Wales
'Coming out and living my true me is still the best decision I've ever made'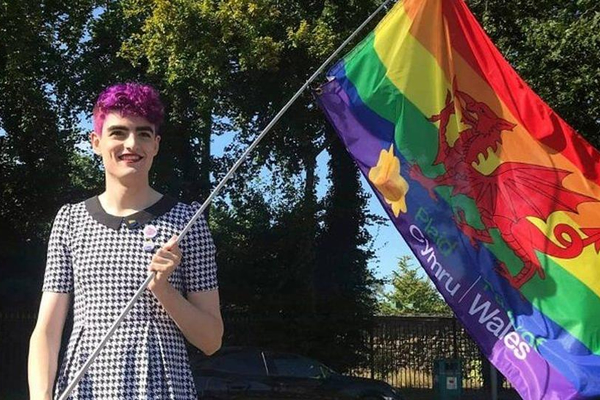 The small city in Gwynedd in northwest Wales holds the distinction of being the oldest city in Wales. Now, it has earned itself a pair of new accolades, the first city in Wales to elect its youngest mayor and in fact to have the first elected non-binary gender queer mayor in the world.
Owen J. Hurcum, a 23-year-old university student, was chosen by their fellow councilors on the city's governing council to become the mayor. The post, which is mainly ceremonial, acts as a goodwill ambassador for city in Wales and the greater U.K. as well as overseas.
Hurcum, who identifies as genderqueer or agender, told BBC Radio Wales Wednesday it "wasn't a huge shock" when they were chosen to take up the reins, having served as a Bangor councilor for five years, including one term as the city's deputy mayor. But they said it was a shock when they were initially asked to put their name forward because fellow councilors felt they would be a good representative for the city.
When I came out two years ago I was so worried I'd be ostracized by my community or worse. Today my community elected me Mayor of our great City. The youngest ever Mayor in Wales. The first ever openly Non-Binary Mayor of any city anywhere. Beyond humbled, Diolch Bangor 🏳️‍🌈 pic.twitter.com/pGHiaQTVaO

— Mayor Owen J Hurcum 🏴󠁧󠁢󠁷󠁬󠁳󠁿🏳️‍⚧️🏳️‍🌈🇪🇺 (@OwenJHurcum) May 10, 2021
Their election to the office has created considerable controversy in some quarters with hateful vitriol being directed at both them and their fellow councilors. On Thursday the mayor tweeted;
"I would quickly like to point out that whilst I do indeed receive regular amounts of hate online, coming out and living my true me is still the best decision I've ever made and if you are thinking of doing it yourself, I promise there will be loved ones around to support you"
According to the BBC, they thanked fellow councilors for their support when facing online abuse. Noting that the city may be viewed as hardly the place one would expect to be a bastion of tolerance, they told the BBC;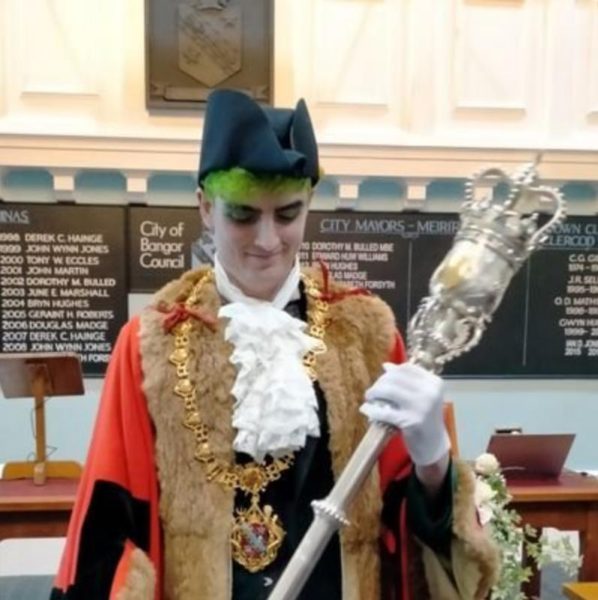 "There was a trepidation because, obviously, local government has this unfair reputation of possibly being old and backwards, and I was worried that those views may come from fellow councilors. But I have had the exact opposite. Every single councilor has been extremely supportive, and the previous mayor has called me when he has seen that I have been getting hate online, and he has said he is there if I need him. It has been really nice."
Family of transgender woman who died in ICE custody sues federal government
Roxsana Hernández passed away in N.M. in 2018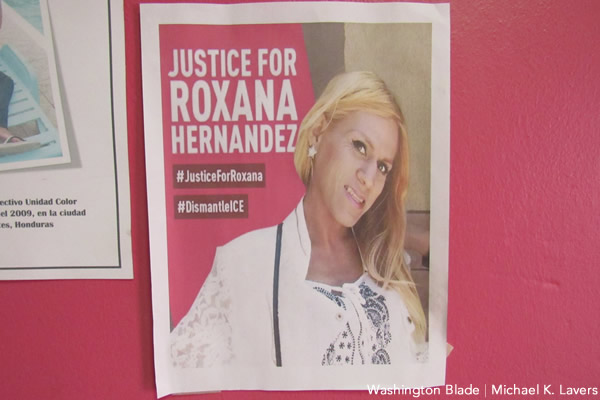 The family of a transgender woman with HIV who died in U.S. Immigration and Customs Enforcement custody in 2018 has sued the federal government.
The Transgender Law Center and two immigration lawyers — Daniel Yohalem and R. Andrew Free — in 2020 filed a lawsuit in U.S. District for the District of New Mexico against five private companies who were responsible for Roxsana Hernández's care.
The lawsuit named Management and Training Corporation, LaSalle Corrections, Global Precision Systems, TransCor America and CoreCivic as defendants. The Transgender Law Center, Yohalem and Grant and Eisenhofer Law on Wednesday petitioned the court to add the federal government to the lawsuit.
"This amended complaint adds the United States, including U.S. Immigration and Customs Enforcement (ICE), U.S. Customs and Border Protection (CBP), and the United States Department of Homeland Security (DHS) to the list of entities who had a direct role in Roxsana's death," said the Transgender Law Center in a press release.
Hernández, who was from Honduras, entered CBP custody on May 9, 2018, when she asked for asylum at the San Ysidro Port of Entry in San Diego. She arrived at the Cibola County Correctional Center, a facility in Milan N.M., that CoreCivic operates, a week later.
Hernández was admitted to Cibola General Hospital in Grants, N.M., shortly after she arrived at the privately-run detention center. Hernández died at Lovelace Medical Center in Albuquerque, N.M., on May 25, 2018.
The lawsuit, among other things, alleges Management and Training Corporation personnel "denied Roxsana and her fellow detainees food, water and restroom access throughout their transfer" from California to a facility in San Luis, Ariz., that LaSalle Corporations operates. The lawsuit also states Hernández did not receive necessary medical care from LaSalle Corporations, Global Precision Systems and TransCor personnel as they transported her to the Cibola County Correctional Center.
CoreCivic officers, according to the lawsuit, delayed Hernández's medical care once she was hospitalized.
An autopsy the New Mexico Office of the Medical Investigator performed concluded Hernández died from Castleman disease associated with AIDS.
A second autopsy that former Georgia Chief Medical Examiner Kris Sperry performed at the Transgender Law Center's request concluded the cause of death was "most probably severe complications of dehydration superimposed upon HIV infection, with the probable presence of one or more opportunistic infections." The second autopsy also found "evidence of physical abuse" that included bruising on Hernández's rib cage and contusions on her body.
"Defendants' discriminatory, negligent, and reckless acts and omissions: (a) caused Roxsana to suffer severe emotional and physical distress; (b) created an unreasonable risk that Roxsana's condition would deteriorate, especially in light of her known HIV-positive status; (c) caused Roxsana's condition to deteriorate; (d) diminished the opportunity for Roxsana's condition to improve; (e) caused her to lose her chance to survive and participate in the federal immigration process; and (f) ultimately, caused her death," reads the motion the Transgender Law Center filed on Wednesday.
"My sister came to the U.S. in search of safety and protection from the horrific violence she experienced as a trans woman in Honduras, and what she found instead was abuse, discrimination and neglect," said Hernández's sister, Jenny Hernández Rodríquez, in the Transgender Law Center press release. "The tragic fact that she is no longer with us is a direct result of that discrimination and neglect."
A spokesperson for the Department of Homeland Security — which oversees ICE and CBP — with whom the Washington Blade spoke on Thursday declined to comment.
Hernández's death sparked widespread outrage among immigration advocates. Her case also intensified calls for ICE to release all trans women in their custody.
The Transgender Law Center, the Rapid Defense Network and the Ballard Spahr law firm in April 2020 filed a class action lawsuit that demanded the release of all trans people in ICE custody.
More than 40 Democratic members of the U.S. House of Representatives in January 2020 called for ICE to release all trans people in their custody. Illinois Congressman Mike Quigley on Thursday during a House Appropriations Committee hearing asked Acting ICE Director Tae Johnson about the treatment of trans people in his agency's custody.
"We have made some efforts on sort of improving our training and identifying specific facilities which would focus on housing these individuals in a less restrictive environment but there's always more work we can do," said Johnson. "We're looking at all aspects of our vulnerable population to include transgender, and this is going to continue to be a priority for us as we move forward in assessing our detention framework."
A unit for trans women in ICE custody opened at the Cibola County Correctional Center in 2017. It closed in 2020.