Celebrating silver in style
Gay-owned furniture company Mitchell Gold + Bob Williams marks milestone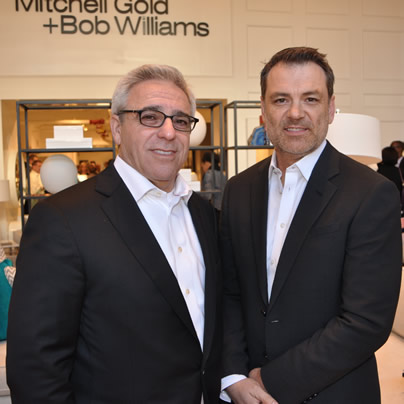 Mitchell Gold + Bob Williams

25th anniversary event

A benefit for Sitar Arts Center

Wednesday

6-9 p.m.

Mitchell Gold + Bob Williams Washington location

1526 14th St., N.W.

mgbwhome.com

RSVP requested

202-332-3433
Mitchell Gold and Bob Williams, co-owners of the eponymous furniture company, didn't originally intend for their company to be as big as it is today.
Gold says they were originally thinking of a modest business model in which they'd work four days a week, have a small stable of customers and do about $5 million a year in sales.
"We didn't have to make that much money," Gold says. "It was just the two of us living down South, it's much less expensive to live here, and we thought we would just have this nice little company. … But as Bob often tells people, 'It's not that Mitchell lied — it's just that he can't count.'"
Started in 1989 with about $60,000, things took off rather quickly. They sold about 800 dining tables and 5,000 chairs before they started making any of the pieces. Gold, who'd been fired from the furniture company he'd worked for, had connections with major retailers like J.C. Penney, Crate & Barrel and others, which he visited armed with sketches and fabrics Williams had made. They were profitable the first year they were in business.
"We had fabrics that were different and unusual for the time," Gold says. "So we were able to show retailers, 'This is how this will look in your store.' And they bought it right away. People have said I'm not a bad salesman, so I was able to close the sales and get the production going quickly."
The two, who'd been together as domestic partners about two years before, had moved to Hickory, N.C., from New York and were interested in going into business together.
"We just thought we could do it better than traditional manufacturers," Gold says. "We thought we could make a better commitment to customers, ship it more quickly and with Bob's sense of style, you know, I certainly felt we could offer people a more stylish look for a better price."
Williams worked for a small ad agency and gradually cut back his time there as he spent more and more with the company, then known as the Mitchell Gold Company (it was changed to its present name in 2002).
Now they're celebrating 25 years and have more than 700 employees, a stable of celebrity clients, 17 stores and plans to open four more by year's end and a 600,000-square-foot factory and home base in Taylorsville, N.C.
Several spoke at a company event two weeks ago where 11 of their original 21 employees who are still with the company were recognized. It appears, from a transcript of comments, that morale there is strong.
Ken Hipp, the company's senior vice president of retail stores and merchandising, has been with them for seven years and calls Gold and Williams "wonderful mentors."
"It's been quite a ride," says Hipp, who's also gay. "I can't imagine my career or my life without them."
Known for a style they call "quintessentially American," their products are designed to be stylish, yet comfortable. Interior designer Brian Patrick Flynn of TBS's "Movie & a Makeover" show has called their products "custom-looking pieces at medium-to-high price-points" and says it's a "genius brand" he and his clients "can't get enough of."
On Wednesday, the two will be in town for an event at their D.C. store at 1526 14th St., N.W., an anniversary event that will benefit the Sitar Arts Center. It's one of a series of events they're having at their various locations throughout the year.
In a country where just 25 percent of new employer firms are still in business 15 years or more after starting according to the Small Business Administration, theirs is a nearly unfettered success story.
It hasn't all been easy going, though. Williams remembers many long hours in the early years, though he also says those were some of the most "exhilarating times of my life."
They recall years of working what felt like round-the-clock schedules and didn't take a vacation until two years into it, but were gratified by strong out-of-the-gate sales.
"Customers liked what we were doing immediately," Williams says. "We never had to go call on people. The more they heard about us, the more we had people wanting to buy from us."
They broke up on the personal side about 12 years into the business, though they're wholly comfortable working together and are each married and have been with other men for years — Gold has been with Tim Gold for seven years; Williams has been with Stephen Heavner for 11 years.
Might their relationship have lasted if it weren't for the company? It's a thorny question they don't wish to dwell on.
"We don't give much thought to it," Williams says.
"It takes a lot of time and energy to go back and visit the past," Gold says. "We're more focused on the future."
They acknowledge there were "a few little awkward moments, but not too much," as Gold says. Keeping the company strong was chief among their priorities as always, they say.
The only time they had any significant downsizing was in 2008. Gold says it was a hard, but at the time necessary, decision in the face of a huge recession.
The company prides itself on the health care package it offers, on-site day care and cafeteria and unabashed LGBT advocacy work.
They say providing such amenities pays off in the long run.
"I think what we have proven is that you can be profitable and do the right thing," he says. "When you have people who aren't sick, they're being more productive and that makes things more profitable. With our day care, if little junior has a problem, somebody goes and takes care of it and is back in 15 or 20 minutes, not the three hours it would take to go across town."
They guess about 15 percent of their employees are also LGBT and estimate between 15-20 percent of their clientele is as well. Gold says it's "certainly higher than other furniture retailers."
Gold, who wrote a book called "Crisis: 40 Stories Revealing the Personal, Social and Religious Pain and Trauma of Growing up Gay in America" in 2008, says being open about such things is a central component to the company.
He relishes telling of a celebration dinner they had with loan officers after paying back a $25 million loan they'd used to expand. Several of the bank execs told him how reading "Crisis" had given them new compassion for LGBT issues, from one man who stepped up his giving at a homeless shelter to another whose wife came out.
"One by one, they went around the table and told us how much our advocacy work had meant to them," Gold says.
Coming from a staid banking environment, Hipp says finding a place he could be out on the job was a revelation.
"I thought I loved banking but I realized banking did not love me," he says. "I was very uncomfortable and very conflicted over my future and I was met with some very harsh realities. I could not believe that someone of my age, I was in my early 20s at the time, could actually go to work someplace where it was OK for me to be who I was. I didn't have to tuck any part of myself under my sleeve. I could actually say that I was gay and it didn't matter. … I was just a kid from the south and I thought that was the best it would get."
Some of the 25th anniversary events will benefit LGBT and AIDS causes. Gold next plans an open letter to the Pope urging him to change Vatican teaching that homosexuality is sinful behavior.
"When you get down to it, that's really the seminal reason why people think gay people should not have equality," Gold says. "The whole issue of sin is really the crux of why people are against it."
But has there been backlash or lost sales along the way?
"Our business just keeps going at such a pace that's ahead of the industry with sales and growth and things like that," he says. "You know, we can't worry about the one or two people who aren't going to buy from us because we're gay and outspoken."
Mitchell Gold and Bob Williams on:
• Their all-time favorite products:
GOLD: Leather club chairs they designed after spotting vintage pieces at a Paris flea market.
"If something sells that well and looks pretty, I sure do like it," he says.
WILLIAMS: "Our slipcovers are great because they're just so versatile — you can dress them up or down, change the style and they just give off this great ambience of relaxed, casual comfort."
• How practical the whites and neutrals they use so often are for everyday
GOLD: "Today's fabrics are a lot different from what you saw 20-30 years ago. They're much friendlier to live with and stain resistant." And if you spill red wine? "In a lot of the fabrics, yes, it will come out. But you have to get it quickly, not let it sit there a day."
• Nate Berkus
GOLD: "We love Nate Berkus."
WILLIAMS: "He has great hair."
GOLD: "Yes, he has great hair, he's cute and adorable and we're fairly friendly with him. I like his work a lot."
WILLIAMS: "His last book was great."
• Thom Filicia (of "Queer Eye" fame)
GOLD: "Sweet guy and talented. We were at a design kind of home in South Hampton and his room was really a standout."
• 2013 sales?
GOLD: "Over $100 million."
• Lulu, the company mascot
GOLD: "She's resting in peace. She was 12 and a half and she will be the mascot in perpetuity. The thing about bulldogs is once they decide on something, that's it. They figure out a way to get it. She came to work with us everyday and loved walking around and saying hi to everyone."
For Gaiman fans, 'Sandman' is a 'Dream' come true
Netflix series offers fantasy space where all feel welcome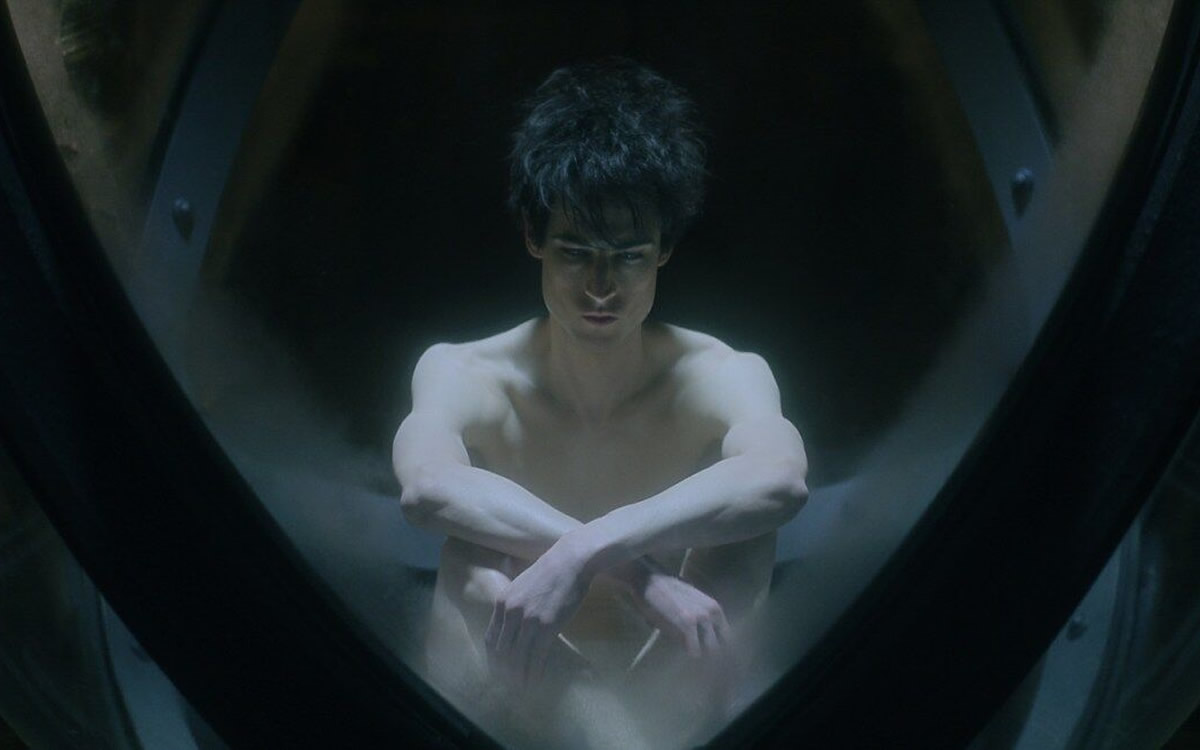 For the millions of fans who have embraced Neil Gaiman's "The Sandman" and its darkly beautiful, queer-inclusive mystical universe since it debuted in comic book form more than three decades ago, the arrival of a new Netflix series based on it is a very, very big deal – even if, for the uninitiated, it might be hard to understand why. After all, the streaming giant has already unleashed such a vast array of LGBTQ-friendly fantasy movies and shows that one more, welcome though it may be, hardly seems like anything new.
As any of the above-mentioned fans will quickly tell you, however, "Sandman" is not just any fantasy series. Initiated by DC Comics as a revival of an older comic book of the same name, it was handed over to Gaiman – then still a budding writer of comics with a few promising titles under his belt – with the stipulation that he keep the name but change everything else. The comic series he came up with went on to enjoy a 75-issue original run from 1989 to 1993, an era when an expanded literary appreciation for such works gave rise to the term "graphic novel", and it joined "Maus" and "Watchmen" among the first few comics to be included on the New York Times Best Seller List. Arguably more important, it also generated a huge and diverse fan following, and its incorporation of multiple queer characters and storylines has inspired subsequent generations of comic book creators to envision new and inclusive fantasy worlds of their own.
Despite that success, it's taken 33 years for it to finally be adapted for the screen. Beginning in the late '90s, attempts were made to develop "The Sandman" for film, but though a few scripts initially managed to win Gaiman's approval, creative differences inevitably led to a dead end, and the Hollywood rumor mill began to buzz that the story was ultimately "unfilmable" – until 2019, when Netflix and Warner Brothers (parent company to DC Comics) officially reached a deal to bring it to the screen as a series, with Gaiman fully on board and a creative team in place that was determined to faithfully adapt the much-loved original for a contemporary audience.
The show that came from that decision, which premiered on Netflix Aug. 5, makes it clear that the long wait was more than worth it.
"The Sandman" of the title refers to the story's leading figure – Dream (known also as Morpheus, among other names), one of seven elemental siblings whose mystical realms overlay and intertwine with the human world. As ruler of the dream world, he holds hidden power over all mankind – until a human sorcerer manages to trap him and imprison him on Earth for more than 100 years. Finally freed, he returns to his kingdom to find it in disarray, and he sets out to restore order and undo the damage done – a quest that will require him to enlist the aid of numerous (and sometimes less-than-willing) allies, both human and immortal, to save the cosmos from a chaotic force that has been unleashed in his absence.
Like any good myth cycle, it's both an epic story and an episodic one, making it a much better fit for the long-form storytelling capacity of series television than for any of the one-off film adaptations that it almost became. In his sweeping, unapologetically allegorical saga of the ever-dueling forces within our human psyche, Gaiman uses broad strokes in composing his plot, recycling and reinventing timeless motifs and themes while relying on our comfortable acceptance of the familiar tropes of myth and magic to get us all on board; the narrative is a massive structure, but it's not hard to follow the basics. Where "Sandman" becomes complex – and exceptional – is in the details Gaiman gave himself room to explore along the way, the human moments caught in between the monumental cosmic drama.
It's these parts of the story that have made his graphic novel iconic, more even than its gothic melancholy or its layered personification of primal forces into complex human archetypes; it's there, too that he was able to explore a broad and diverse range of human experience, including many queer characters in a time when comic book literature was far from a queer-friendly space. It's these things that made Gaiman's comic a touchstone for a wide spectrum of fans – and they would have been the first things that would have been jettisoned had any of the potential "Sandman" films seen the light of day. Because Gaiman has held out for so long to make sure it could be done right, series television has finally given him the chance, as co-creator and co-executive producer (alongside David S. Goyer and Allan Heinberg), to finally make it happen.
The big-budget Netflix production values certainly help, too, allowing the striking visual aesthetic of the comic – in which even the horrific can be exquisitely beautiful – to come thrillingly alive. The show's many baroque and gruesome deaths bear testament to that, as does a fourth episode sequence when Morpheus's quest requires him to descend into a Hell that evokes the macabre beauty of Dore's illustrations for Dante's "Inferno," the very landscape itself made up of the writhing and tormented souls of the damned. The artfulness of this show's scenic design lingers in the memory, appropriately enough, like images from a dream.
Still, it's all just scenery without the players, and "Sandman" assembles a top-drawer cast capable of bringing Gaiman's characters to life with the level of depth they deserve. Tom Sturridge makes for a compelling leading figure, capturing the titular character's complex mix of coldness and compassion without ever losing our loyalty; he's supported by an equally talented ensemble of players, including heavyweight UK stalwarts like Charles Dance, Joely Richardson, David Thewlis, and Stephen Fry among a host of less familiar faces, and there's not a weak performance to be found among any of them.
As to whether the show's writing does justice to the original, different fans will surely have different opinions. The story has been remolded to fit the modern world, and many elements of the comic have been reconfigured in the process. This is particularly true in terms of representation; though queer characters were always a part of the "Sandman" universe, the comic debuted 34 years ago, and much has changed since then. In bringing the story to the screen, the author and the rest of the creative team have brought things up to date, bringing more nuance to its queer representation even as it expands it wider, and reimagining many of its characters to reflect a more diverse and inclusive vision of the world. Inevitably, these choices may upset some die-hard fans – there's already been the inevitable toxic outcry against the show's gender-swapping of characters and the decision to cast actors of color in roles originally depicted as white.
Still, for those who loved the original for providing a fantasy space where ALL could feel welcome – exactly the way Neil Gaiman intended it to be – it's hard to find a reason to complain.
Lady Gaga defends same-sex marriage at D.C. concert
"They better not try to mess with gay marriage in this country!"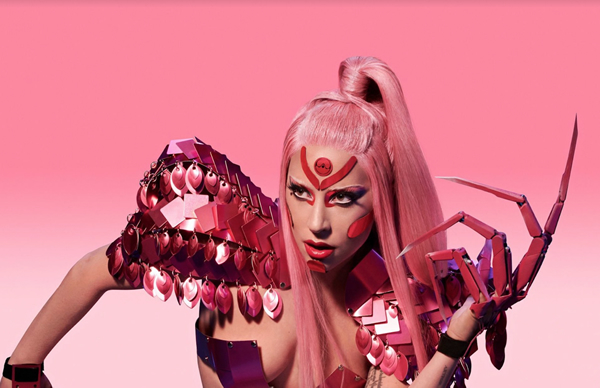 Lady Gaga spoke up for same-sex marriage and abortion rights at her Washington, D.C. stop of her nationwide the 'Chromatica Ball' tour. 
Early in the show at Nationals Park, the Oscar-winning performer dedicated her song "Born This Way," which she called an equality anthem, to LGBTQ+ community. "This might not be the national anthem, but it's our national anthem!" Gaga yelled, calling out Republican lawmakers, "They better not try to mess with gay marriage in this country!"
"They better not try to mess with gay marriage in this country!" — Lady Gaga during the show in Washington. #ChromaticaBall @ladygagapic.twitter.com/deXSQRU49H

— ᘛFaelzinho ☬ ⚔️ (@faellofgucci) August 9, 2022
Lady Gaga's second album Born This Way, released in 2011, marked her significant transition into a burgeoning pop culture icon. The title song "Born This Way" is one of numerous proofs of Gaga's identity as the LGBTQ+ advocate.
"Born This Way, my song and album, were inspired by Carl Bean, a gay black religious activist who preached, sung, and wrote about being 'Born This Way.' Notably, his early work was in 1975, 11 years before I was born," Gaga explained the background story behind the album. "Thank you for decades of relentless love, bravery, and a reason to sing. So we can all feel joy, because we deserve joy. Because we deserve the right to inspire tolerance, acceptance, and freedom for all."
Gaga also addressed abortion rights later in her concert. Before performing 'Edge Of Glory,' she delivered a powerful speech on women's rights, "I would like to dedicate this song to every woman in America. To every woman who now has to worry about her body if she gets pregnant. I pray that this country will speak up, that we will stick together, and that we will not stop until it's right! For every woman."
"I don't mean to be a downer, but there's some shit that's more important than show business." Gaga paused and added before continuing the stripped-down version of this song.
"I would like to dedicate this song to every woman in America. To every woman who now has to worry about her body if she gets pregnant. I pray that this country will speak up and we will not stop until its right!" – Lady Gaga talking about abortion rights at The #ChromaticaBallDC pic.twitter.com/YjwlC0rg7C

— Ryan | Lady Gaga 🏳️‍🌈 (@ryanleejohnson) August 9, 2022
Gaga's next stop will be at East Rutherford, New Jersey. Then she will then head to Chicago and Boston to continue her tour.
Blade, Baltimore Banner explore state of LGBTQ community
'State of the Community: LGBTQ+ Edition' at Center Stage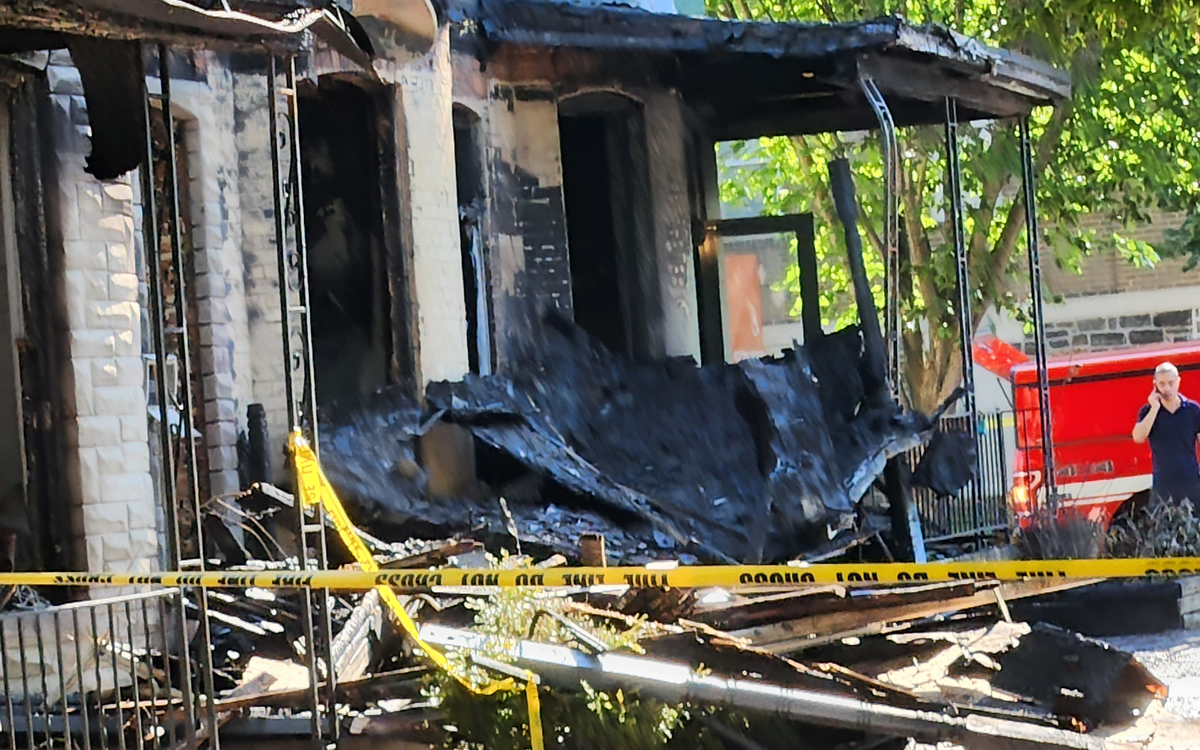 The Washington Blade and the Baltimore Banner will join forces to host "State of the Community: LGBTQ+ Edition" on Wednesday, Aug. 10 at 6 p.m. at Center Stage, The Head Theater, in Baltimore.
The event is a platform for the LGBTQ community to express concerns about recent developments with the Supreme Court, the current political climate, monkeypox, and other issues.
The event will be hosted by John-John Williams IV, DEI reporter for the Baltimore Banner, and feature Andre K. McDaniels, managing editor of the Baltimore Banner and Kevin Naff, editor-in-chief of the Washington Blade.
The event is free but registration is required. Beer and refreshments will be on sale. For more details, visit Eventbrite.