Paths through pages
Kindle or ink and paper, this spring's books will take you places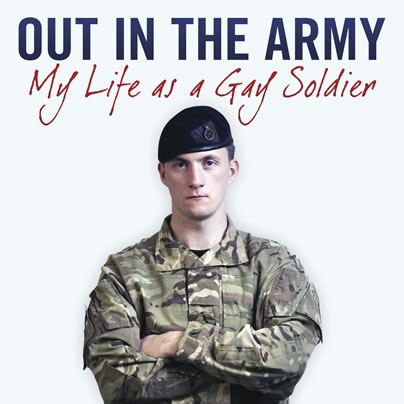 Whether you're looking for a fabulous read for a spring fling/getaway or you're hoarding books for that long-anticipated summer vacation, there are lots of books to look for this spring and events you'll want to attend.
Let's start this trip with books.
It's practically an Emma Donoghue signature: take one obscure historical event and wrap a "what if?" story around it — which is exactly what you get in "Frog Music," due next month.
It's 1876 and Blanche Beunon is nearly run over by a strange man on a penny farthing. When the man stops to make sure Blanche is OK, she learns that the man is actually a woman in men's clothing. Jenny Bonnet knows who Blanche is; she's seen Blanche dance and she knows that Blanche sleeps with men for money. Still, the two become friends — that is, until the night Jenny is murdered.
This imagined tale based on a real murder takes us on a trance-like journey from France to San Francisco.
"Don't Ask, Don't Tell" isn't just something our military personnel know and have lived with. It happens in Great Britain, too, and in "Out in the Army: My Life as a Gay Soldier" by James Wharton (June), you'll read about a boy who wanted adventure. To find it, he joined the Army and there, he became a man who struggled with disclosure: how to tell his loved ones and colleagues that he's gay. This is one of those action-packed memoirs with pockets of truth and strength.
Moving on in this trip filled with books, you'll want to read "Lost and Found in Johannesburg" by Mark Gevisser (April). It's the story of apartheid, maps and how one led to an understanding of the other. You may find it fascinating that the author is a gay Jewish white born-and-raised South African married to a man of another race.
Then, landing back home, how about a trip to New York with "Nothing Like a Dame" by Eddie Shapiro, (February) a book of conversations with some of Broadway's leading ladies. Peek in on Carol Channing, Chita Rivera, Patti LuPone, Kristin Chenoweth, Bebe Neuwirth and others. It's almost like being there.
Almost.
Also just out is "Christ-Centered Consciousness" in which author John Ryan writes a meditation on how he found peace with being a gay believer.
Out novelist (and Washingtonian) Louis Bayard's new book "Roosevelt's Beast" tells of an action adventure involving Theodore Roosevelt and his son, Kermit, through Brazil's Rio da Duvida circa 1914. It's out March 18. Look for an interview with Bayard in next week's Blade.
And then there are trips you can physically take this spring.
If you're a book lover, make plans to attend BOOKS ALIVE! 2014 on March 29 at the Bethesda Marriott on Pook's Hill. This event offers a chance to meet big-name authors and journalists, but aspiring authors will also have a chance to meet with literary agents at pitch sessions. Doors are open from 9 a.m. to 5 p.m., early registration is $220 or $240 at the door, which includes morning coffee and a box lunch. For more information, call Deborah Gelin at 202-223-6161.
And before the spring's over, be sure to attend the Gaithersburg Book Festival on May 17. Meet authors, find your next best read and get it signed.
Oh, and just in case you missed it in January, fans of legendary gay author Armistead Maupin will definitely want to check out his latest — "The Days of Anna Madrigal," the end of the 40-year, nine-volume "Tales of the City" series that's let us all get a surprisingly resonating taste of San Francisco's LGBT community over the decades.
BMA exhibit traces friendship between Matisse and Etta Cone
Baltimore collector helped build world's preeminent repository of French master's work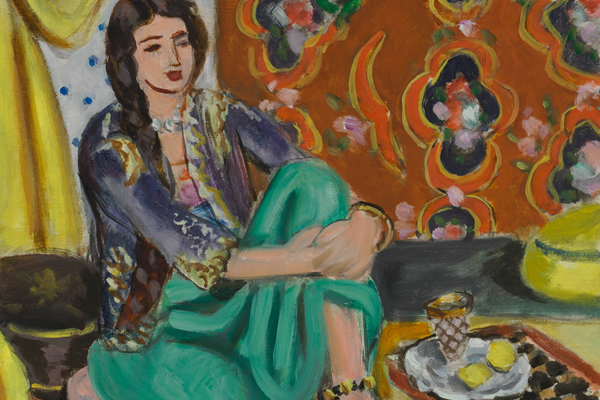 The Baltimore Museum of Art is the world's most important repository of French modern master Henri Matisse's work and this fall, a new exhibition will explore the friendship between the artist and Etta Cone, the Baltimore collector who befriended Matisse in 1906.
The two maintained a close 43-year friendship, during which time Matisse traveled to Baltimore and created works with Etta and the BMA in mind. Etta and her sister Claribel ultimately collected about 700 of Matisse's works, according to the BMA, including Blue Nude (1907), The Yellow Dress (1929-31), and Large Reclining Nude (1935).
This new exhibit, "A Modern Influence: Henri Matisse, Etta Cone, and Baltimore" will trace their friendship through letters they exchanged and includes more than 160 paintings, sculptures, prints, drawings, and illustrated books.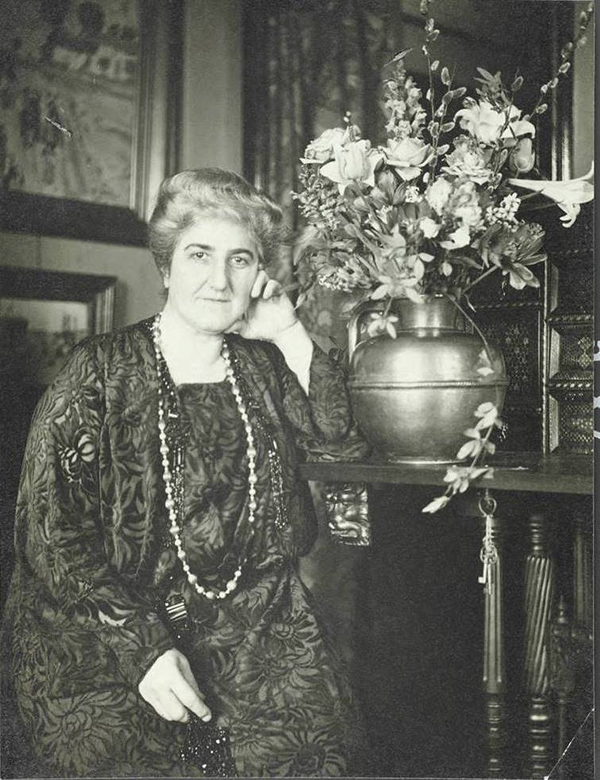 "For years, scholars have debated the purchases made by both Cone sisters, with much more credit given to the important acquisitions of major paintings by older sister Claribel," the BMA said in a statement. "'Modern Influence: Henri Matisse, Etta Cone, and Baltimore' will for the first time fully recognize Etta's achievements as a collector and acknowledge her role in building the majority of the sisters' Matisse collection, particularly the sculpture, drawings, and prints."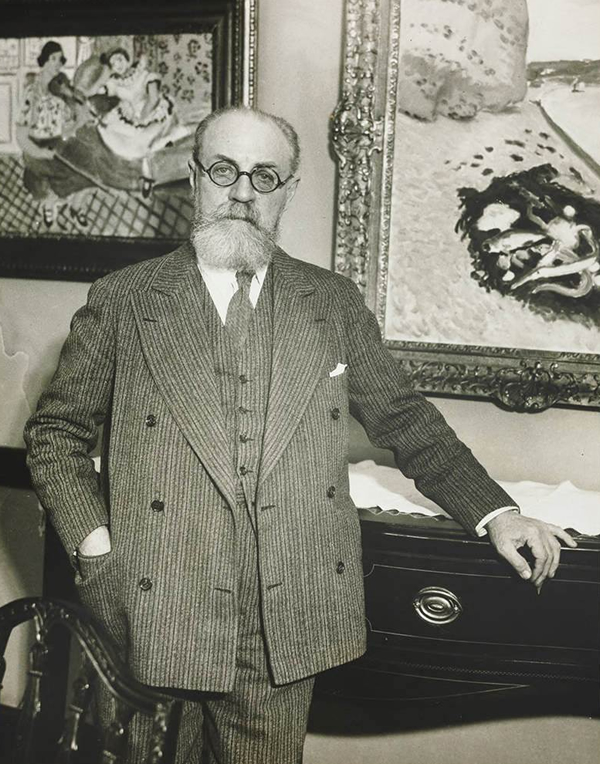 "Etta Cone and Matisse shared a love of gesture and the female form, expressed not only through her collection of his major paintings, but through an early and sustained interest in his print making and drawing practices. The exhibition begins with work on paper and ends there as well," said Leslie Cozzi, BMA associate curator of prints, drawings, and photographs.
The exhibition will feature a large selection of drawings, including masterpieces that are rarely on view due to light exposure restrictions, the BMA announced.
"Etta Cone's dedication to art, and to Matisse's work in particular, has had a profound impact on the BMA and the focused and studied ways in which the museum continues to develop its collection. The forthcoming exhibition captures the exciting possibilities that can be achieved when artists, collectors, and public institutions join in a shared vision and commitment. We are delighted to present visitors with the incredible story of Etta Cone and the significant works of art that she brought to our museum, and to have this exhibition serve as a prelude to the presentations, programs, and publications that we'll be able to create through our soon to be opened Ruth R. Marder Center for Matisse Studies," said Christopher Bedford, the BMA's Dorothy Wagner Wallis Director.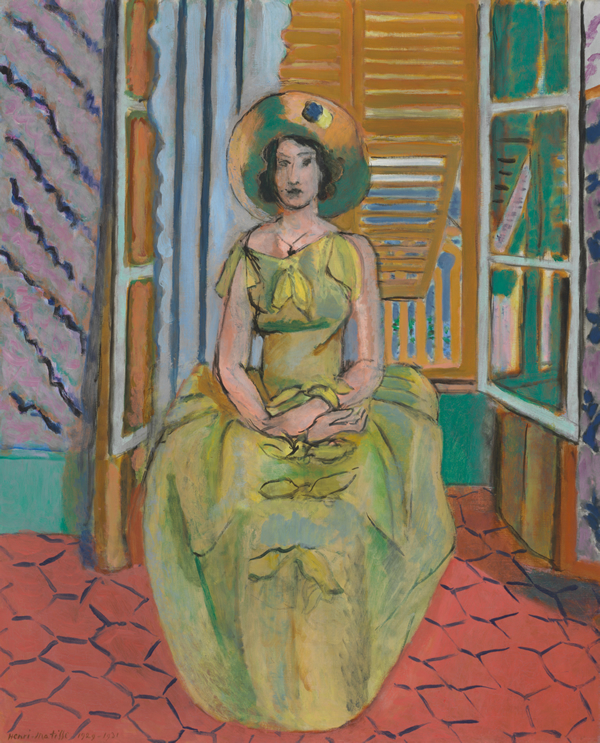 The Marder Center, which is scheduled to open in December, will present the breadth of the BMA's Matisse holdings, while supporting the development of new scholarly publications that advance discussions on the trajectory of modern art, according to a statement.
"A Modern Influence: Henri Matisse, Etta Cone, and Baltimore" opens Oct. 3 and will be on view until Jan. 2, 2022. Tickets are available through artbma.org. Prices are $15 for adults, $13 for seniors, $12 for groups of 7 or more, $5 for students with ID, and $5 for youth ages 7-18. BMA Members, children ages 6 and under, and student groups are admitted free. For more information, call 443-573-1701.
New films feature gay superhero, Tammy Faye, and feel-good drag
Cumberbatch takes on another gay role in 'Power of the Dog'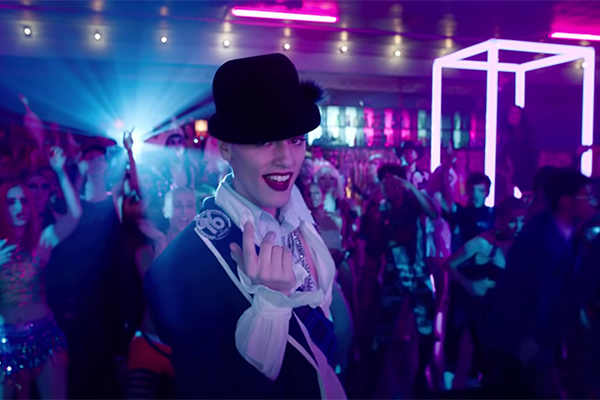 It's fall again, and that means it's time to look forward to the things we love about this time of the year – and no, I'm not talking about pumpkin spice. I'm referring, of course, to the new movies headed our way, and there are quite a few this year that should be of interest to LGBTQ+ viewers. Fortunately, as usual, the Blade is here to help you plan your own must-see list for the season with the help of our handy guide below.
Giddy Stratospheres (Sept.14): If you're a movie fan who also has a taste for musical nostalgia, this gritty love letter to the indie music scene of the 2000s from writer/director Laura Jean Marsh is definitely for you. Shot entirely during lockdown in the UK, it follows a pair of indie kids and best friends (Jamal Franklin and Marsh herself) as they party their nights away on a quest for the ultimate in hedonistic euphoria and excitement. If memories of donning boots, ripped tights, and eyeliner for a night at the club aren't enough, there's also a fabulously queer leading character and soundtrack featuring a smorgasbord of retro hits from the likes of Franz Ferdinand, The Futureheads, The Walkmen, Le Tigre, The Rapture, Art Brut, The Cribs, Black Wire, The Rocks, Theoretical Girl, Pink Grease and more. Available via VOD now.
Everybody's Talking About Jamie (Sept. 17): Delayed due to COVID but finally here is this bubbling and buzzy film version of the hit West End musical by Tom MacRae, inspired by a 2011 television documentary, in which a gay 16-year-old named Jamie New (Max Harwood) overcomes teasing, bullying, and a complicated home life to realize his dream of becoming a drag queen – with help from a loyal best friend (Lauren Patel), a supportive mom (Sarah Lancashire), and an aging drag mentor named Loco Chanel (Richard E. Grant). Translated to the screen by original stage director Jonathan Butterell and adapted into a screenplay by MacRae himself, it's won early praise by critics for its "infectious" spirit and is probably the odds-on favorite to be the feel-good queer movie of the season. With Shobna Gulati, Ralph Ineson, Samuel Bottomley, Sharon Horgan, and Charlotte Salt, it also features a cameo from Roy Haylock (better known as Bianca Del Rio, of course), who played the role of Loco Chanel onstage. VOD and streaming on Amazon Prime.
The Eyes of Tammy Faye (Sept. 17): Like the now-classic documentary of the same name, this much-anticipated biopic is an intimate look at the extraordinary rise, fall and redemption of televangelist Tammy Faye Bakker, who with her husband Jim Bakker created the world's largest religious broadcasting network before financial improprieties, scheming rivals, and scandal toppled their carefully constructed empire. Legendary for her indelible eyelashes, her idiosyncratic singing, and her eagerness to embrace people from all walks of life, she went on to become an unlikely but beloved LGBTQ icon, vocally supporting the community and helping to reduce stigma around AIDS through the platform afforded by her celebrity. Directed by Michael Showalter, it stars Jessica Chastain as Tammy Faye, with Andrew Garfield as Jim and a supporting cast including Cherry Jones, Fredric Lehne, Louis Cancelmi, Sam Jaeger, Gabriel Olds, Mark Wystrach, and Vincent D'Onofrio. In Theaters.
On the Fringe of Wild (Oct. 13)
In this Canadian import set in the early 2000s, a sensitive and shy small town teen named Peter runs away from his homophobic father during a hunting trip designed to "make him a man." Lost in the cold Ontario wilderness, he meets Jack – another teen on the run from his toxic family – and a romance buds between them as they hide away in a secluded cabin; when they are inevitably pulled back into the real world, they're forced to confront their sexuality, their mental health, and the oppressive home life that threatens to drive them apart. Directed by Emma Caralfamo from a bleak but hopeful screenplay by Sorelle Doucet, it features trans actor Harrison Browne as Peter and Cameron Stewart as Jack, with Mikael Melo, Andrew Bee, Audrey Nesbitt, Bernadette Medhurst, Andrea Pavlovic, and Adam Jenner in support. VOD.
Eternals (Nov. 5)
Marvel Studios gets a jump on the holiday blockbuster rush with the long-awaited (and long-delayed) release of this new addition to their comics-to-screen franchise, an epic and ensemble-centered action fantasy that introduces, among other characters, Brian Tyree Henry's Phastos – the first openly gay superhero to be depicted in a Marvel film. It even promises an onscreen kiss between Tyree and Haaz Sleiman, who portrays Phastos' husband. We'll take a wait-and-see attitude on whether or not it's a blink-and-you'll-miss-it moment. Directed by Oscar winner Chloé Zhao, it has an all-star cast that includes Gemma Chan, Richard Madden, Kit Harrington, Salma Hayak, Kumail Nanjiani, Lauren Ridloff, Barry Keoghan, Don Lee, and Angelina Jolie.
Isaac (Nov. 16):
Coming from Spain is this debut feature from writer/directors Angeles Hernández and David Matamoros, adapted from a stage play by Antonio Hernández Centeno and centered on two friends named Nacho and Isaac, who had an intense relationship as teens and meet again by chance after 20 years. Nacho, now financially successful and trying to have a baby with his wife Marta, proposes an arrangement with struggling entrepreneur Denis and his partner Carmen: If they will provide the "surrogate belly" for Marta's pregnancy, he will give them the money they need to open their gourmet restaurant. The deal, of course, opens the door for a lot of resurfaced feelings that forces the two men to discover themselves at the risk of losing the apparent stability they now have. Starring Pepe Ocio and Iván Sánchez (who won the Best Actor prize for his performance as Nacho at the 2020 Malaga Film Festival), it also features Maria Ribera, Erika Bleda, and Nacho San José. VOD.
The Power of the Dog (Nov. 17):
Squeaking in just before the holiday season is this adaptation of the 1967 Thomas Savage novel by the same name, directed by renowned filmmaker Jane Campion and starring screen heavyweights Benedict Cumberbatch and Kirsten Dunst. Set in 1925 Montana, it's a character-driven drama in which a brutal but charismatic rancher (Cumberbatch) finds his life disrupted when his brother (Jesse Plemons) brings a new wife (Dunst) and son (Kodi Smit-McPhee) home to the ranch. At first cold and cruel, he begins to take his new step-nephew under his wing, and a relationship begins to form that opens up memories of a buried past and awakens him to the possibilities of love. On the one hand, it's garnered predictable controversy over the casting of the straight-identifying Cumberbatch in a high-profile queer role (his second after playing Alan Turing in "The Imitation Game") – but on the other, it's one of the best-reviewed upcoming films on the slate so far. In addition, Campion is a cinematic master whose work here won her the Silver Lion for directing at this year's Venice Film Festival, so it's worth taking that into consideration before you decide to give this one a pass. In theaters.
Plenty of queer storylines headed to the small screen
New TV season offers comedy, drama, horror, and more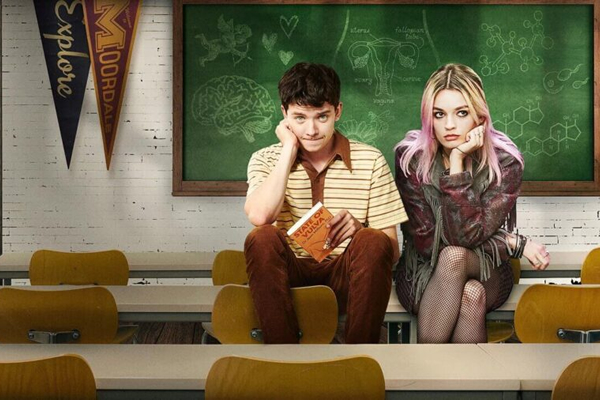 Even though the Age of Streaming has reshaped the television landscape in a way that makes the "New Fall TV Season" more or less a thing of the past, it still feels only natural to take a look at the new shows headed for our home screens each September. And since LGBTQ+ stories and characters are ever more abundant in the mix, that means there are plenty of upcoming offerings worth highlighting. In that spirit, here's the Blade's list of LGBTQ content included among the fresh programming making its debut over the next few months.
The Premise (Sept. 16):
This anthology series from FX, created and hosted by B.J. Novak, is a half-hour anthology series of character-driven episodes "about the times we live in." Promising to "challenge our shared morality" as it "engages with the most relevant and meaningful issues of the modern era," it blends comedy and drama as it tackles subjects like guns, identity, social justice, sex, capitalism, revenge, love, fame, social media, and butt plugs. It makes our list because one episode, written by Jia Tolentino and Novak, features a lesbian couple (Lola Kirke and Soko) whose relationship is threatened when one of them becomes obsessed with a negative online comment about her appearance. Still, the impressive list of actors appearing in the various episodes – including Lucas Hedges, Kaitlyn Dever, Jon Bernthal, Ben Platt, Tracee Ellis Ross, Daniel Dae Kim, Lola Kirke, O'Shea Jackson Jr., Soko, George Wallace, Jermaine Fowler, Ayo Edebiri, Boyd Holbrook, Eric Lange, Beau Bridges, and the late Ed Asner – makes it worth tuning in for the whole thing.
Sex Education (Sept. 17):
Returning to Netflix for its third season is this queer fan favorite from writer/creator Laurie Nunn about the misadventures of a backward English teen and his bad-girl secret crush as they run a covert sex counseling service at their strict-and-stuffy school. This season sees Otis (Asa Butterfield), while his REAL sex therapist mother (the delicious Gillian Anderson) prepares for the arrival of an unexpected mid-life baby, his gay best friend Eric (Ncuti Gatwa) officially becomes a couple with former bully Adam (Conner Swindells), and a new head teacher (Jemima Kirke) tries to return the school to a pillar of excellence. Meanwhile, his lost voicemail to Maeve (Emma Mackey) still looms over their relationship. Other new cast members include Jason Isaacs, Indra Ové, and recording artist/songwriter Dua Saleh in their acting debut as a new nonbinary classmate. 
The Big Leap (Sept. 20):
From Fox comes this Liz Heldens-created musical dramedy series based on a British reality show. A modern tale about "second chances, chasing your dreams and taking back what's yours," it revolves around a group of diverse, down-on-their-luck characters attempting to change their lives by participating in a potentially life-ruining reality dance show featuring a modern reimagining of "Swan Lake." Several LGBTQ characters are in the mix. The cast includes Scott Foley ("Scandal"), Teri Polo ("Meet the Parents" franchise), Piper Perabo ("Covert Affairs," "Coyote Ugly"), newcomer Simone Recasner, Ser'Darius Blain ("Jumanji: Welcome to the Jungle"), Jon Rudnitsky ("Catch-22"), Raymond Cham Jr. ("Five Points"), Mallory Jansen ("Galavant"), Kevin Daniels ("Twelfth Night," "Modern Family") and Anna Grace Barlow ("The Goldbergs").
Our Kind of People (Sept. 21)
Also from Fox is this large-looming new series from writer and executive producer Karin Gist ("Star," "Grey's Anatomy") and executive producer Lee Daniels ("Empire," "The United States Vs. Billie Holiday"), inspired by Lawrence Otis Graham's provocative, critically acclaimed book, "Our Kind of People: Inside America's Black Upper Class." Set in the aspirational world of Oak Bluffs on Martha's Vineyard, where the rich and powerful Black elite come to play, it follows a single mom determined to reclaim her family's name with her revolutionary new haircare line for Black women. When a dark secret about her own mother's past comes to light, her world is turned upside-down and the prestigious community is shaken forever. A soapy exploration of race and class in America that celebrates Black resilience and achievement, this one gives off serious "Dynasty" vibes, which would be more than enough to give it queer appeal even without the inclusion of several LGBTQ characters and storylines. Starring Yaya DaCosta ("Chicago Med," "Whitney"), Morris Chestnut (THE RESIDENT), Joe Morton ("Scandal"), Nadine Ellis ("Let's Stay Together"), Lance Gross ("Hawaii 5-0"), Rhyon Nicole Brown ("Empire"), Kyle Bary ("Ginny & Georgia") and newcomer Alana Bright.
Dear White People (Sept. 22)
The fourth and final season of this popular queer-inclusive Netflix series, created by writer/producer/director Justin Simien and based on his own 2014 indie film of the same name, threw its fans a surprise by revealing the show's last volume would be "an Afro-futuristic and '90s-inspired musical event." According to the official description, it is set "against the backdrop of senior year at Winchester as well as a not-so-distant, post-pandemic future," and "finds our characters looking back at the most formative (and theatrical) year of their lives." The series stars Logan Browning, Brandon P. Bell, Antoinette Robertson, DeRon Horton, John Patrick Amedori, Ashley Blaine Featherson, and Marque Richardson.
Nuclear Family (Sept. 26)
HBO Max brings us this three-part docuseries, which follows filmmaker Ry Russo-Young as she turns the camera on her own past to explore "the extraordinary story of a first-generation lesbian family." Born to two lesbian mothers through sperm donors in an era when the concept of a gay family was inconceivable to most, Russo-Young and her sister Cade had their childhood disrupted by an unexpected lawsuit attacking their family's very right to exist. The resulting court battle ended in a landmark legal decision that would change the way gay families were perceived forever. The series not only explores the judicial conflict, but investigates the ambitions and desires of the two moms, the sperm donor, and all their allies and enemies, as it "proposes a way of understanding conflict that resonates with anyone who struggles with issues unresolved within their own families, their own lives, and in our broader world."
Finally, in honor of LGBTQ History Month, the queer streaming network Revry is offering a slate of must-see LGBTQ-oriented documentaries throughout October. Highlights include: "Happy Birthday, Marsha," about trans icon and activist Marsha P. Johnson; "Vintage: Families of Value," a groundbreaking look at queer siblings in families of color; "49 Pulses," an examination of the tragic mass shooting at Orlando's Pulse nightclub in 2016; "Light in the Water," documenting the origins and life of West Hollywood Aquatics, the first openly gay masters swim team; "Call Me Troy," about Metropolitan Community Church founder Reverend Troy Perry; and "Dykes, Camera, Action," profiling the work of several pioneering lesbian filmmakers. In addition, they're offering a fun collection of queer Halloween treats, including the short film "Magic H8 Ball," in which a heartbroken nice guy burned by a cheating boyfriend risks his soul when he turns to a Magic 8 Ball for answers, and "Sinful," a horror movie about a newlywed gay couple who commit a horrific crime and find themselves trapped in a mysterious house. Given the woeful shortage of queer Halloween programming, these titles alone make it worth signing up for the service.