Gay U.S. ambassador brings hope to Dominican advocates
James 'Wally' Brewster is 'from our community'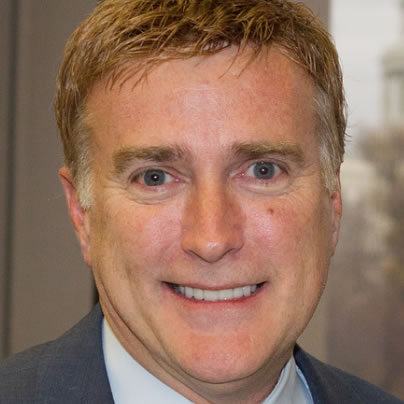 SANTO DOMINGO, Dominican Republic – Dominican LGBT rights advocates remain hopeful that gay U.S. Ambassador to the Dominican Republic James "Wally" Brewster will continue to generate more visibility around their nascent movement in the Caribbean country.
"In reality the Dominican LGBT community is not a rather large community," Cristian King of Trans Siempre Amigas told the Washington Blade on March 7 during a meeting with nearly a dozen Dominican LGBT rights advocates at the home of Deivis Ventura of the Amigos Siempre Amigos Network of Volunteers in the San Carlos neighborhood of the Dominican capital. "[Brewster] is a person from our community. It is a big impact."
King spoke with the Blade alongside Amigos Siempre Amigos Executive Director Leonardo Sánchez, radio host Franklyn Sánchez, Edward Tavarez da Silva of the website Zona VIP, Lorena Espinosa of the Woman and Health Colective, Marinela Carvajal of Republika Libre, Anyi Fermin of the Metropolitan Community Church of Santo Domingo's Women's Ministry, Pedro Mercedes, Stephanía Hernández of Gente Activa y Participativa, Dominic Rincon of University Students for Diversity and Marta Arredondo of Amigos Siempre Amigos. Ventura is among the seven Latin American LGBT rights advocates who visited the U.S. earlier this year as part of the State Department's International Visitor Leadership Program.
Espinosa told the Blade that Brewster "helps us a lot." Carvajal added the gay U.S. ambassador has brought more visibility to the Dominican LGBT rights movement.
"There is more discussion of [LGBT] issues," said Carvajal. "There has been an opportunity to highlight our issues."
The U.S. Senate last November confirmed Brewster as ambassador to the Caribbean nation.
Brewster, who is a former member of the Human Rights Campaign board of directors, introduced his husband, Bob Satawake, in a video to the Dominican people shortly after his confirmation. The two men met with Carvajal, King and other Dominican LGBT rights advocates last month at the U.S. Embassy in Santo Domingo.
The State Department said Brewster was unavailable to speak with the Blade in Santo Domingo. He and Satawake gave an exclusive interview to Ritmo Social, a society magazine published by Listín Diario, a conservative Dominican newspaper, in January.
"I was chosen by President Obama to represent his government and the American people as a reflection of our country, its diversity and its mission. I am committed to serving this ideal," said Brewster. "President Obama was aware of our understanding of the Dominican Republic and knew that we were going to work diligently to advance the extraordinary relationship between our two countries and people."
Brewster continues to face criticism from Dominican religious figures who oppose his ambassadorship because of his sexual orientation.
Cardinal Nicolás de Jesús López Rodríguez of the Archdiocese of Santo Domingo last June referred to Brewster as a "maricón" or "faggot" in Spanish during a press conference. Rev. Luís Rosario of the Santo Domingo Youth Ministry last month said he feels the gay ambassador is a "bad example" for Dominican society and families.
Archbishop Jude Thaddeus Okolo, the Vatican's envoy to the Dominican Republic, cited the country's Constitution that defines marriage as between a man and a woman as the reason he declined to invite Satawake to a diplomatic reception with Dominican President Danilo Medina that was scheduled to take place in January. The event was cancelled after a number of ambassadors said they would not attend because Okolo did not invite Brewster's husband.
Hernández noted to the Blade a group of Brewster's opponents dress in black each Monday to protest "the homosexual ambassador."
"We are defending a person who is homosexual, that is gay and has come to occupy his country's public position in the Dominican Republic," said Ventura. "We are defending the right that we have to occupy public positions equally as gay, lesbian, bisexual and trans people. This is why we are defending Wally."
LGBT Dominicans becoming more visible
The activists with whom the Blade spoke in Santo Domingo insist the country has slowly become more open and accepting of LGBT people.
Parque Duarte in Santo Domingo's Colonial City remains Santo Domingo's de facto LGBT community center. Hundreds of LGBT people gather on weekend nights in spite of López and some neighbors' efforts to ban them from the square that is across the street from a church.
Listín Diario, which announced on Saturday that López will have a weekly column in the newspaper, in 2010 published an article with the headline "Parque Duarte is a center of promiscuity" that outlined "homosexuals, prostitutes and drug users have invaded it." The newspaper also ran a picture of two trans women kissing.
A number of young gender non-conforming Dominican men on a recent Saturday night were dancing at Fogoo Discotec, a gay nightclub in Santo Domingo's Colonial City that is across the street from the gay-owned Adam Suites Hotel. Middle-class Dominicans and visitors typically frequent Esedeku and other nearby gay and lesbian bars and clubs.
Listín Diario and Ritmo Social earlier this month published pictures of Brewster and Satawake at an Elton John concert they attended at Altos de Chavón near Casa de Campo on Feb. 28. King told the Blade that Dominicans are increasingly aware of their advocacy efforts because newspapers and other media outlets reach out to them for comment on LGBT-specific issues.
"We are in the press," he said. "With any gay problem that has to do with the community, the press reaches out to us. We are the community's spokesperson."
Serious problems persist for LGBT Dominicans in spite of increased visibility since Brewster assumed his post.
Espinosa and other advocates with whom the Blade spoke pointed out López and others with close ties to the Catholic Church continue to discriminate against LGBT Dominicans, Haitians and other marginalized groups in the country.
"The Catholic Church constantly rebukes us," said Hernández. "If you are gay, you're discriminated against. If you're trans, you're discriminated against. If you're poor, you're discriminated against."
Hernández told the Blade that trans Dominicans continue to suffer violence from the police and a lack of access to health care. She noted staff at a clinic frequently treats her as though she is a man, even though her gender identity is female and she lives as a woman.
"They call me by the man's name that is on my documents," said Hernández. "I make a scene. I reclaim my rights. But there are others who do not reclaim their rights. These people that need to go to a health service. What do they do? The don't seek the service."
LGBT advocacy groups receive the bulk of their funds from the U.S. and Europe through HIV/AIDS prevention programs and human rights initiatives.
Hernández and others noted the Catholic Church continues to block any efforts to expand access to condoms and contraception in the country. Dominican lawmakers in 2009 approved a constitutional amendment banning abortion that then-President Leonel Fernández introduced with the church's support.
"The Dominican government does not give one peso to any LGBT group," Ventura told the Blade.
Ventura added wealthy gay Dominicans who own businesses in Miami and other cities have also not contributed to Dominican LGBT rights organizations. One gay man with whom the Blade spoke at Esedequ said he was not familiar with their work.
"They are not going to donate a peso to the community," said Ventura.
Federal judge: drag is 'vulgar and lewd,' 'sexualized conduct'
Ruling 'bristles with hostility toward LGBTQ people'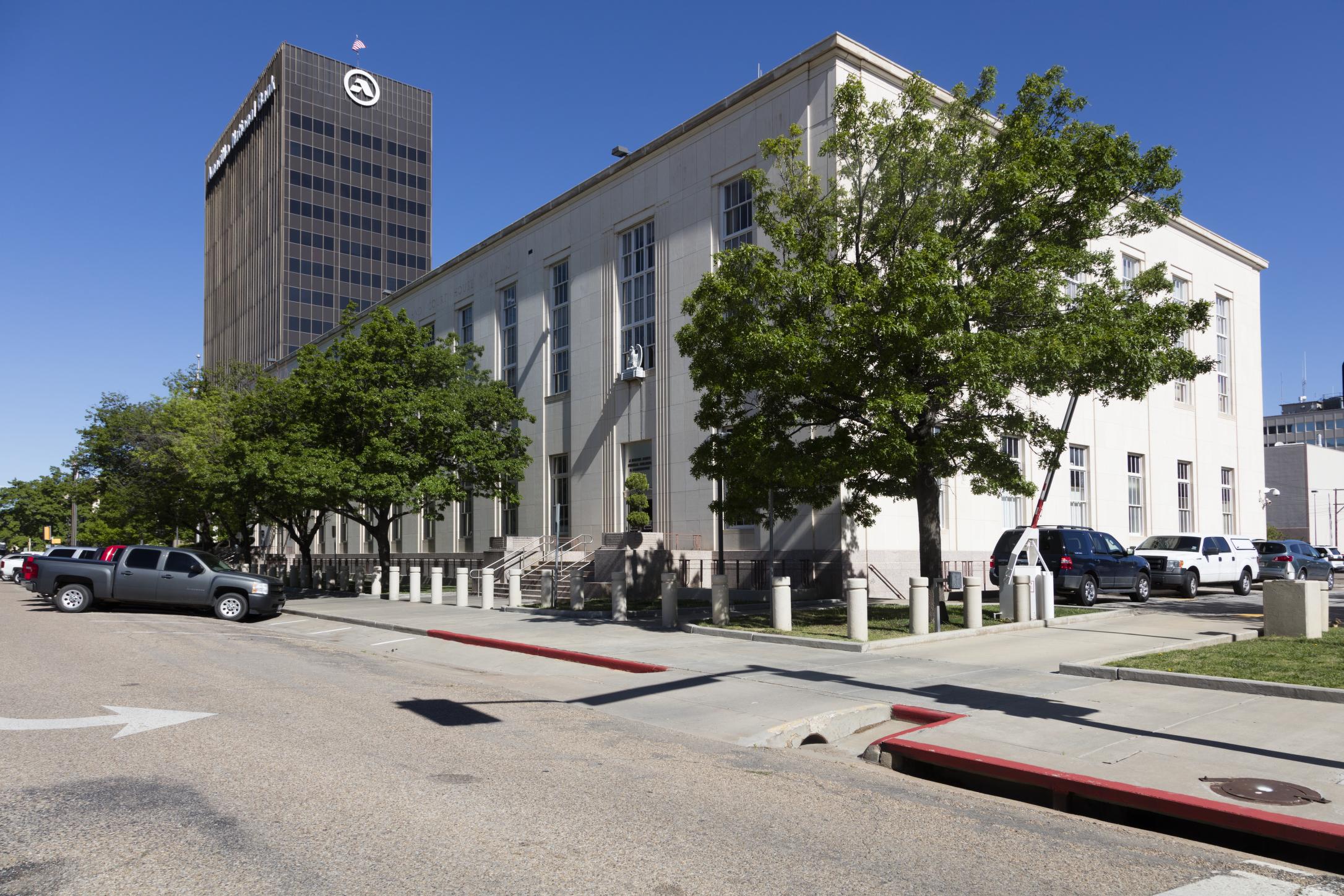 Judge Matthew Kacsmaryk of the U.S. District Court for the Northern District of Texas issued a ruling Thursday denying relief to a group of university students who sought to host a drag show over the objections of their school's president.
A Trump appointed jurist with deep ties to anti-LGBTQ and anti-abortion conservative legal activists, Kacsmaryk argued that drag performances probably do not constitute speech protected by the First Amendment.
As Slate Senior Writer Mark Joseph Stern wrote on X, this conclusion "conflicts with decisions from Texas, Florida, Tennessee and Montana which held that drag is constitutionally protected expression."
"It also bristles with undisguised hostility toward LGBTQ people," he added.
Kacsmaryk's 26-page decision describes drag performances as lewd and licentious, obscene and sexually prurient, despite arguments the plaintiffs had presented about the social, political, and artistic merit of this art form.
Judge Matthew Kacsmaryk refuses to grant relief to Texas college students who may be punished for hosting a drag show.

His condemns drag as "vulgar and lewd" "sexualized conduct" that harms children and is likely unprotected by the First Amendment. https://t.co/UPeolMfGON

— Mark Joseph Stern (@mjs_DC) September 22, 2023
As the Human Rights Campaign recently wrote, "drag artists and the spaces that host their performances have long served as a communal environment for queer expression."
The group added, "It is a form of art and entertainment, but, historically, the performances haven't only served to entertain, but also to truly advance the empowerment and visibility of LGBTQ+ people."
Nevertheless, anti-LGBTQ conservative activists and organizations have perpetuated conspiracy theories about members of the community targeting children for sexual abuse including by bringing them to drag performances.
Among these is a group with ties to the Proud Boys that was cited by Kacsmaryk in his ruling: Gays Against Groomers, an anti-LGBTQ and anti-transgender extremist group, according to the Anti-Defamation League and Southern Poverty Law Center.
Harris to oversee White House Office of Gun Violence Prevention
Goal is to implement and expand upon legislation, executive actions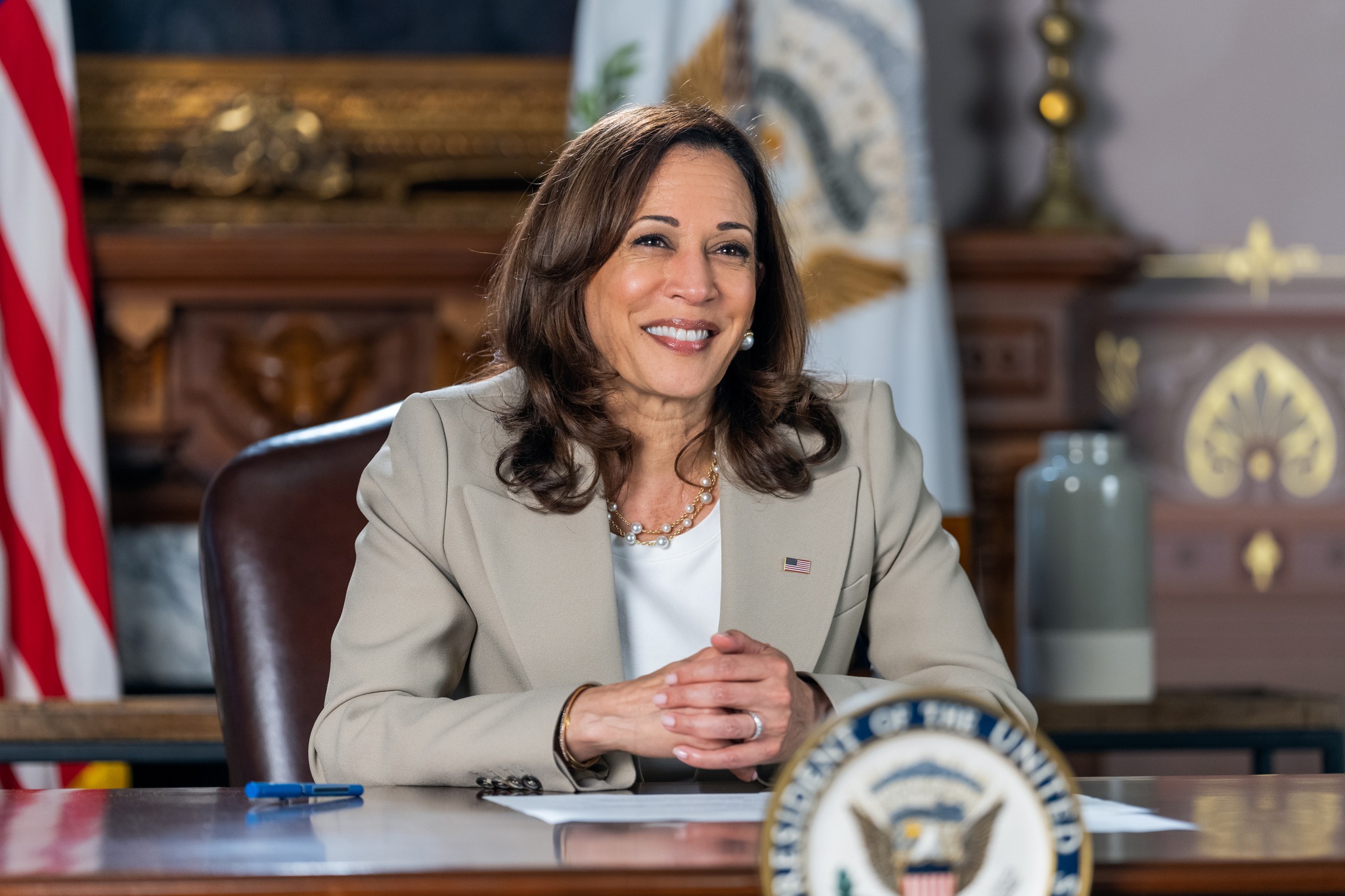 The White House announced Thursday evening that President Joe Biden on Friday will establish the first-ever White House Office of Gun Violence Prevention, to be overseen by Vice President Kamala Harris.
The office will focus on implementing and expanding upon executive and legislative actions, including the Bipartisan Safer Communities Act, "to reduce gun violence, which has ravaged communities across the country."
Serving under Harris will be Stefanie Feldman, "a longtime policy advisor to President Biden on gun violence prevention," and "leading gun violence prevention advocates Greg Jackson and Rob Wilcox."
"Every time I've met with families impacted by gun violence as they mourn their loved ones, and I've met with so many throughout the country, they all have the same message for their elected officials: 'do something,'" Biden said in a statement.
The president noted his signing of last year's bipartisan gun violence prevention law, a flagship legislative accomplishment for the administration, along with his issuance of more executive actions than any president in history to address this problem.
Calling these "just the first steps," Biden said the establishment of the White House Office on Gun Violence Prevention will "build upon these measures and keep Americans safe."
He also urged Congress to do more by passing legislation requiring universal background checks, and baning assault weapons and high capacity magazines.
In a statement, Harris said, "This epidemic of gun violence requires urgent leadership to end the fear and trauma that Americans experience every day."
"The new Office of Gun Violence Prevention will play a critical role in implementing President Biden's and my efforts to reduce violence to the fullest extent under the law," she said, "while also engaging and encouraging Congressional leaders, state and local leaders, and advocates to come together to build upon the meaningful progress that we have made to save lives."
"Our promise to the American people is this: we will not stop working to end the epidemic of gun violence in every community, because we do not have a moment, nor a life to spare," the vice president said.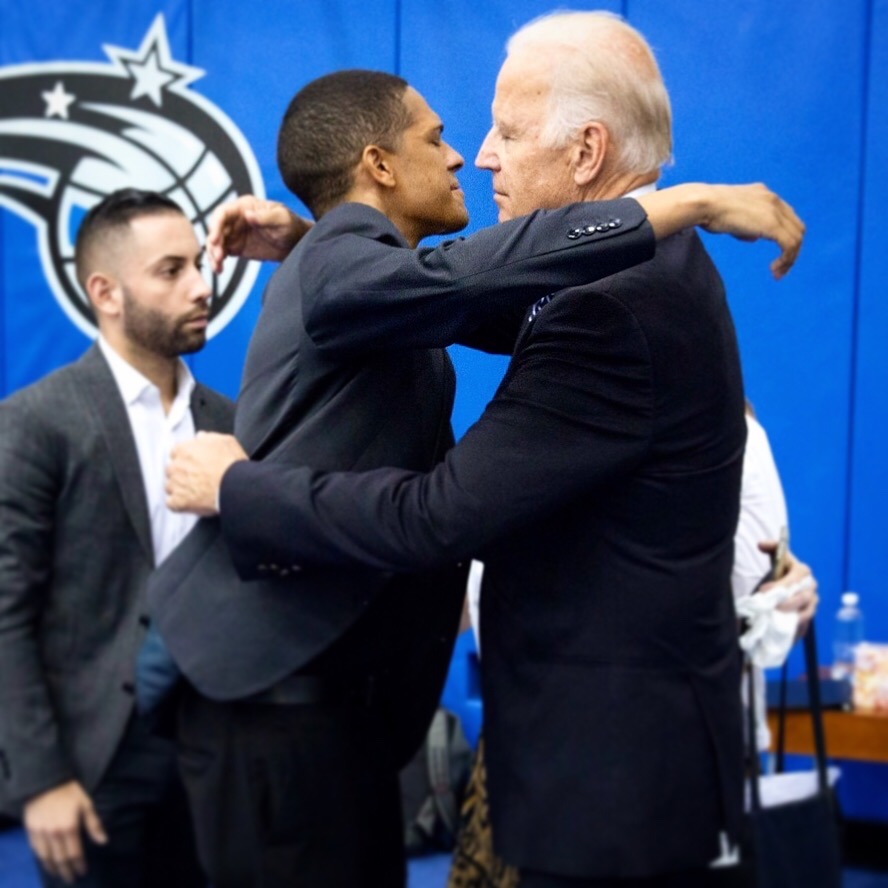 LGBTQ media 'excited' about Press Forward national media funds
Coalition of donors pledges $500 million for local news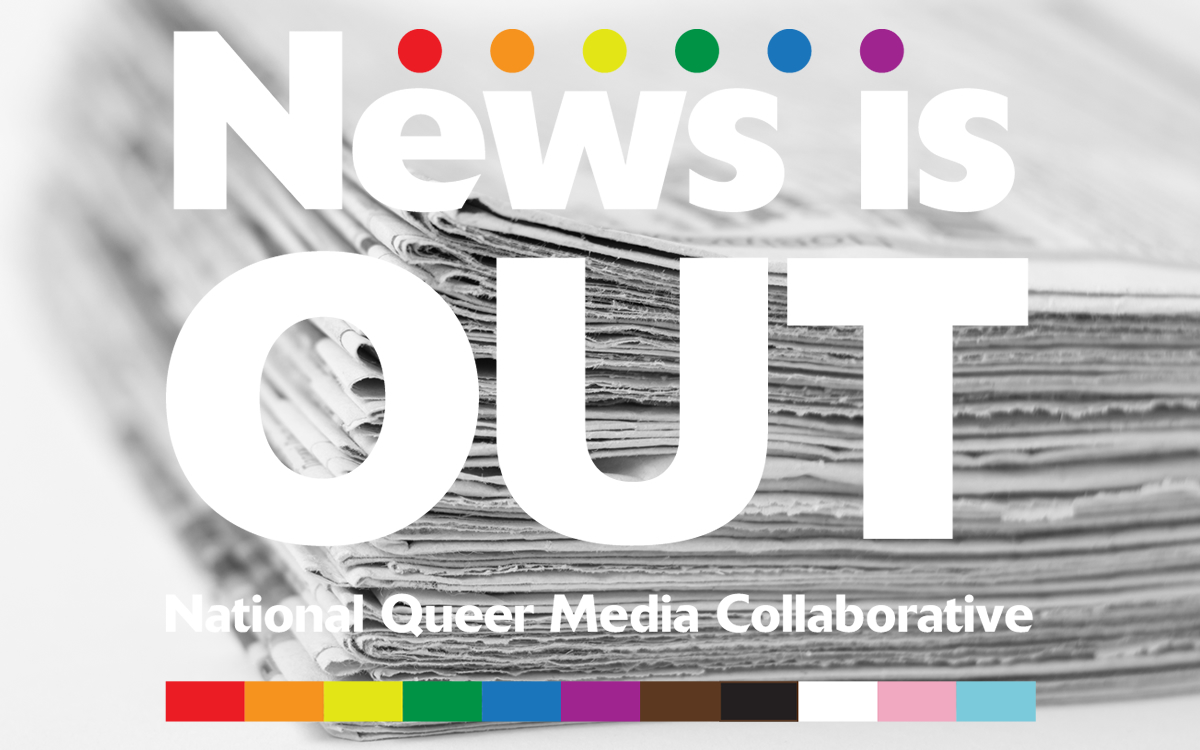 Members of News Is Out, a collaborative of six leading LGBTQ media organizations across the country, have expressed support and excitement about the newly announced national Press Forward effort to support local media in the United States. News Is Out members represent more than 200 years of LGBTQ news and culture coverage, with two member papers starting more than 50 years ago.
"This new effort from foundations, including MacArthur Foundation and Knight Foundation, truly will be a game-changer in the local media space," said Tracy Baim, co-founder of Windy City Times, which is part of a Chicago collaborative that is also advocating for local funding in that city. "Local media are critical to covering issues across the country, from LGBTQ+ and environmental issues to education and criminal justice reform. Philanthropy can provide an important complement to other needed revenues to help local media survive and thrive."
In the U.S., 7.1 percent of adults, or 18 million people, identify as LGBTQ, according to Gallup. About 21 percent of Gen Z identifies as LGBTQ. The media serving this community has been life-saving, resource sharing and an integral part of the movement for LGBTQ equality, News Is Out members said, adding that this media continues to fill a vital information need.
According to the Press Forward announcement, "A coalition of 22 donors announced Press Forward, a national initiative to strengthen communities and democracy by supporting local news and information with an infusion of more than a half-billion dollars over the next five years.
"Press Forward will enhance local journalism at an unprecedented level to re-center local news as a force for community cohesion; support new models and solutions that are ready to scale; and close longstanding inequities in journalism coverage and practice."
The Knight Foundation and the John D. and Catherine T. MacArthur Foundation have been leading the Press Forward effort.
News Is Out is supported in part by a technology grant from the Knight Foundation. The program is called the Queer Media Sustainability Lab
News Is Out is a nearly two-year-old alliance created launched by the Local Media Association, with initial funding from Google News Initiative. The members are Bay Area Reporter, Dallas Voice, Philadelphia Gay News, Washington Blade, Windy City Times and TAGG, a national queer women's magazine.
News Is Out members have collaborated on editorial, business and fundraising opportunities.
"LGBTQ media have always played a critical role in covering and informing our communities," said Lynne Brown, publisher of the Washington Blade. "While we have lost dozens of LGBTQ news media outlets in recent years, those of us who have survived are thriving in 2023. We have done so because we have innovated and sought new forms of revenue. The News Is Out Collaborative has assisted with support that propels us forward."
"LGBTQ+ media is needed now more than ever, as our communities face a backlash across this country," said Leo Cusimano, publisher of the Dallas Voice. "By working together in News Is Out, we have formed a strong alliance to help our members in technology training, editorial collaborations and much more. New funds into this ecosystem will be vital to strengthening the network of local LGBTQ+ media in this country."