SPECIAL REPORT: 'You can't let adversity get you down'
Many LGBT elders struggling with economic insecurity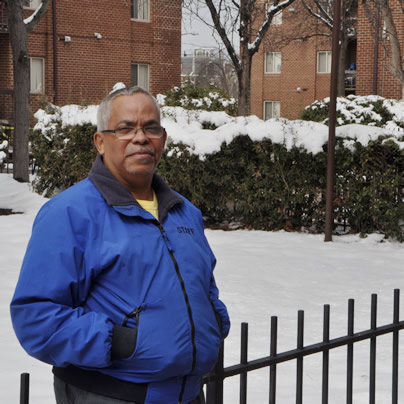 Editor's note: This is the first of a two-part look at how poverty affects elder members of the LGBT community and part of a yearlong Blade focus on poverty. To share your ideas or personal story, visit us on Facebook or email [email protected]. Click here to read previous installments.
"I did my dirt," said Cedric Burgess, a black gay man and longtime Washington, D.C. resident who grew up in the District. "I was young and full of fun!"
Today, Burgess, 61, is a recovering alcoholic who suffers from depression. He's been HIV positive for more than 30 years. "I live from check to check," said Burgess, who receives Social Security disability benefits.
Before undergoing a hip replacement four years ago, he struggled to walk up to his second-story apartment.
"It is a wonder to be able to walk without my cane," Burgess said. "No matter what pain pills I took, I couldn't get to sleep. You don't realize how much pain you're in. You adapt. I couldn't cross my legs. Steps weren't an option."
At 19, Burgess came out to his family.
"I was accepted by my family. I was taken in," he said, "that was a blessing!"
For some years, he worked in a series of clerical jobs. In 1982, Burgess, then living and working as an administrative assistant in Atlanta, was hit by a drunk driver. The accident left him with back pain, nerve damage and sciatica. For two years, unable to work, he did physical therapy. In 1984, Burgess returned to work. After returning to D.C., he went back to doing clerical work.
During the AIDS epidemic, his family confronted Burgess.
"They said 'you gotta get tested,'" he said. "In 1991, after I found out I was positive, I took a two-week vacation. I got HIV through a blood transfusion I received when I had my accident.  They weren't screening transfusions for HIV then."
In 2006, his back pain became so severe that Burgess left the workforce. He said he retired from the Green Door, a D.C. organization that helps people with mental challenges, where he worked as a program assistant.
"You can't let adversity get you down, you have to have a positive attitude," Burgess added.  Fortunately, he said, social safety net programs help him to make ends meet. In addition to his monthly disability check, Burgess receives food stamps. His health care is covered by Medicare and Medicaid.
"I receive energy assistance from Pepco and two-thirds of my rent, with funding from the Ryan White Act, is subsidized by the Washington, D.C. Housing Coalition," Burgess said.
These programs are a lifeline for him. "Without the rental assistance and the Medicare and Medicaid, I wouldn't be able to afford housing and health care," Burgess said. "I couldn't pay for my HIV medications and I couldn't have had my hip replacement."
Despite living with economic hardship, Burgess leads an active and full life. Committed to helping others, he has volunteered for groups serving everyone from homeless youth to elders.  "I'm a goodwill ambassador for the DC Center for the LGBT Community and for AARP," Burgess said. "I help seniors learn about their rights in housing and in nursing homes. Many seniors don't know their rights."
"I believe in God's healing," he went on, "I go to church. I have no prejudice against any other religion. I'm a spiritually free person."
Burgess's situation is far from unique. Many LGBT older adults (aging Baby Boomers over 50) live with economic insecurity.
"Media and marketing stereotypes view the LGBT community as an affluent niche group filled with couples with double incomes," said Matthew J. Corso, chief communications officer and board member of the DC Center for the LGBT Community. "The poverty rate among LGBT older adults is much higher than people would think from the marketing view. Older adults can often feel isolated."
The DC Center's Coffee and Conversation is a safe space where older adults can connect with others in the community and discuss issues related to living with economic insecurity, Corso said.
People rarely look at economic insecurity and aging, said Robert Espinoza, senior director of public policy and communications for Services and Advocacy for GLBT Elders (SAGE), "People studying poverty don't look often enough at poverty among LGBT and older people.  On the other side, people studying LGBT issues aren't looking often enough at aging and poverty."
But studies that have been done show that poverty is high among elders and even higher among LGBT older adults, Espinoza said. Among the findings:
• One in six Americans aged 65 and older lives in poverty, according to a 2013 Congressional Research Service report.
• The poverty rate is as high or higher among lesbian, gay and bisexual people than for heterosexual people, and lesbian couples, 65 and older, are twice as likely to be poor as straight married couples, according to a 2009 Williams Institute Report.
• There are an estimated 1.5 million gay, lesbian and bisexual elders in the United States today. The number is expected to increase to nearly 3 million by 2030, according to "Improving the Lives of LGBT Older Adults" from SAGE, the Movement Advancement Program (MAP) and Center for American Progress.
• Because historically LGBT people have not been able to marry, many LGBT older adults face the economic insecurity and health issues that come with aging without the support from families that heterosexual older adults often receive. LGBT elders are twice as likely to be single and three to four times more likely to be without children as their straight peers, according to the MAP report.
• Transgender adults encounter profound discrimination, according to a SAGE and National Center for Transgender Equality 2012 report. They experience "striking disparities in … health care access … employment and more," the report states, "with a growing older transgender population, there is an urgent need to understand the challenges that can threaten financial security, health and overall well-being."
Several factors contribute to poverty among LGBT elders. "In the past, many faced employment discrimination because they were LGBT. LGBT people of color and lesbians faced even more severe discrimination," Espinoza said. "Too many LGBT older adults have little, if any, retirement savings."
• LGBT older adults face health disparities and 47 percent of LGBT people over 50 have a disability, said Imani Woody, Ph.D., chair of SAGE Metro D.C. "More than one in 10 LGBT people aged 50-plus have been denied health care or provided with inferior health care," she said. "This can lead to economic insecurity, which can translate to poverty. If you don't have access to health care, what do you have?"
Even older LGBT adults with moderate incomes, who wouldn't think of themselves as facing poverty, can become impoverished if they become disabled or need long-term care, Espinoza said. "If you only have savings of, say, $60,000, it will go quickly."
Lack of affordable housing and housing discrimination are key reasons why many LGBT older adults live in or near poverty. Same-sex older couples encounter discrimination when seeking housing in senior living facilities, according to a report, "Opening Doors: An Investigation of Barriers to Senior Housing for Same-Sex couples," released last month by the Equal Rights Center, a civil rights organization in partnership with SAGE.
"We saw a number of adverse treatments with a high economic impact," said Don Kahl, executive director, Equal Rights Center. "Sometimes they were charged for having an 'extra person.' At other times, they were told they'd have to take a more expensive two-bedroom apartment when they wanted a one-bedroom," he said, "In other cases, they were treated in such a manner, that they wouldn't accept the housing even if it was offered."
It's a misperception to think that as people age, they accumulate wealth and live out their days in comfort, said Peter Johnson, director of public relations for the Center on Halsted in Chicago. "It's even more true for LGBT older adults. Before we began to experience marriage equality, LGBT seniors might have shared finances unevenly with their partners," he said. "Without marriage, if one partner dies or the relationship ends, a huge financial burden is placed on the remaining partner."
The Center on Halsted is working with the Heartland Alliance to provide LGBT older adults with affordable housing in the LakeView neighborhood of Chicago. "While not exclusively LGBT it will be LGBT focused and friendly," Johnson said. "It will be 79 units of subsidized housing with the rent being no more than one-third of residents' income."
LGBT elders live in or near poverty nationwide — from rural to metropolitan areas, Johnson said. "We are fortunate to have Heartland [Alliance] dealing with us on these issues."
      Next week: Meet elder members of the LGBT community coping with unemployment and economic insecurity.
Biden, Harris, deliver remarks for White House Office of Gun Violence Prevention
Pulse survivor Brandon Wolf among those who spoke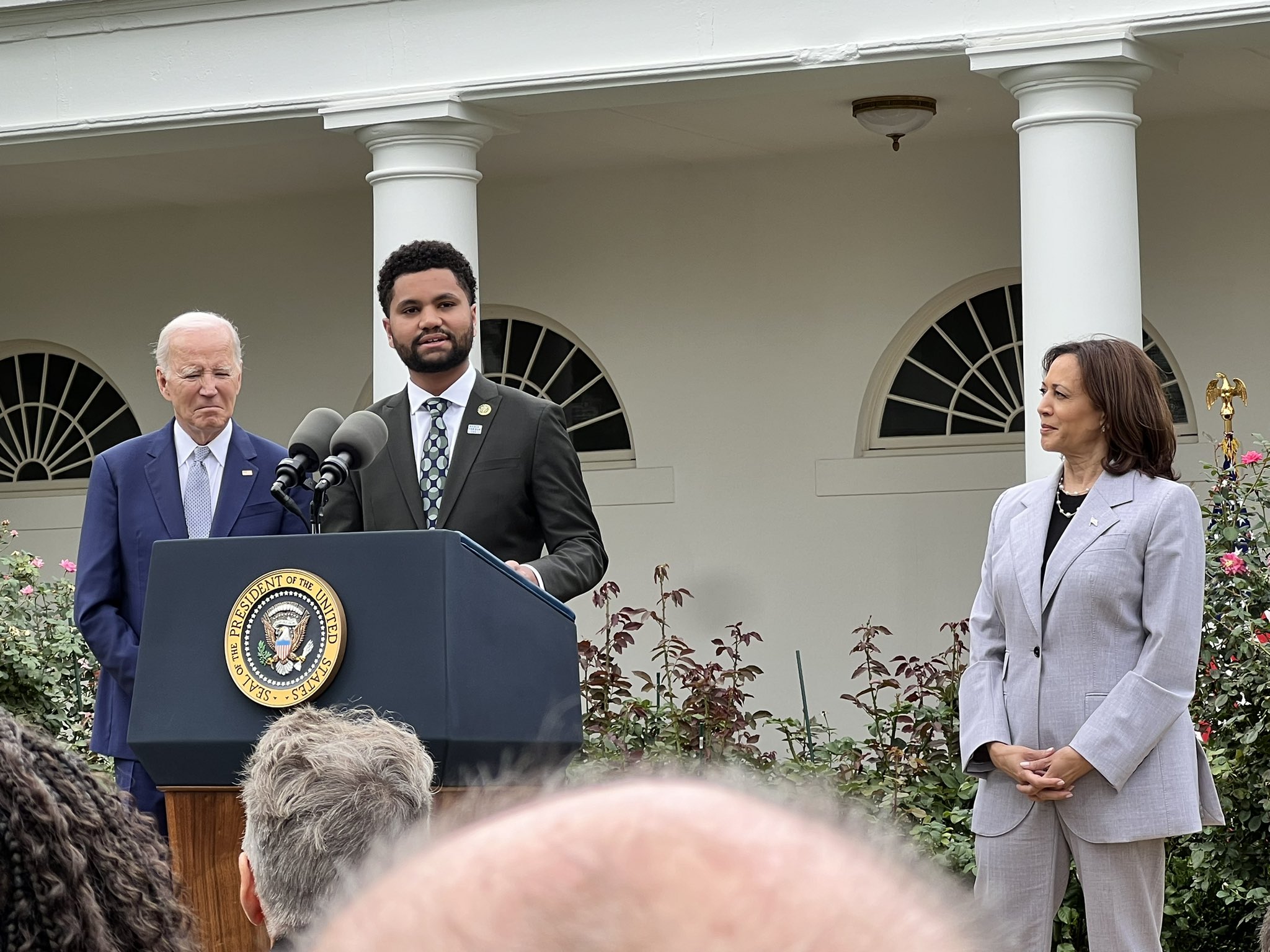 President Joe Biden, Vice President Kamala Harris, and U.S. Rep. Maxwell Frost (D-Fla.) addressed an audience from the Rose Garden of the White House on Friday to honor the establishment of a first-ever White House Office of Gun Violence Prevention.
In a press release Thursday announcing the move, the administration said its aim is to implement and expand the provisions of last year's Bipartisan Safer Communities Act along with those contained in the president's executive orders targeting issues of gun violence.
Additionally, Biden explained in his remarks, the office will coordinate more support for survivors, families and communities, including mental health services and financial aid; identify new avenues for executive action; and "expand our coalition of partners in states and cities across America" given the need for legislative solutions on the local and state level.
Harris, who will oversee the office, pledged to "use the full power of the federal government to strengthen the coalition of survivors and advocates and students and teachers and elected leaders to save lives and fight for the right of all people to be safe from fear and to be able to live a life where they understand that they are supported in that desire and that right."
The vice president noted her close experiences with the devastating consequences of gun violence in her work as a federal prosecutor, San Francisco district attorney, California attorney general and in her current role.
Biden's comments also included highlights of his administration's accomplishments combatting gun violence and a call to action for Congress to do more. "It's time again to ban assault weapons and high capacity magazines," he told lawmakers.
The president also credited the the work of advocates including those who were gathered at the White House on Friday: "all of you here today, all across the country, survivors, families, advocates — especially young people who demand our nation do better to protect all; who protested, organized, voted, and ran for office, and, yes, marched for their lives."
Taking the stage before introducing Biden, Frost noted that "Right before I was elected to Congress, I served as the national organizing director for March for Our Lives, a movement that inspired young people across the nation to demand safe communities."
"The president understands that this issue especially for young people, especially for marginalized communities, is a matter of survival," the congressman said. And the formation of this office, "comes from Pulse to Parkland," he said, adding, "we fight because we love."
Human Rights Campaign National Press Secretary Brandon Wolf, a survivor of the 2016 Pulse nightclub shooting, which was America's second deadliest mass shooting and the deadliest against the LGBTQ community, shared a comment with the Washington Blade after Friday's ceremony:
"Seven years ago, when my best friends and 47 others were murdered at our safe place — Pulse Nightclub — we promised to honor them with action. This is what that looks like. This deep investment in the fight to end gun violence matters, and I cannot wait to see Vice President Harris lead these efforts. We can blaze the path toward a future free of gun violence. And today marked an important step in that direction."
Federal judge: drag is 'vulgar and lewd,' 'sexualized conduct'
Ruling 'bristles with hostility toward LGBTQ people'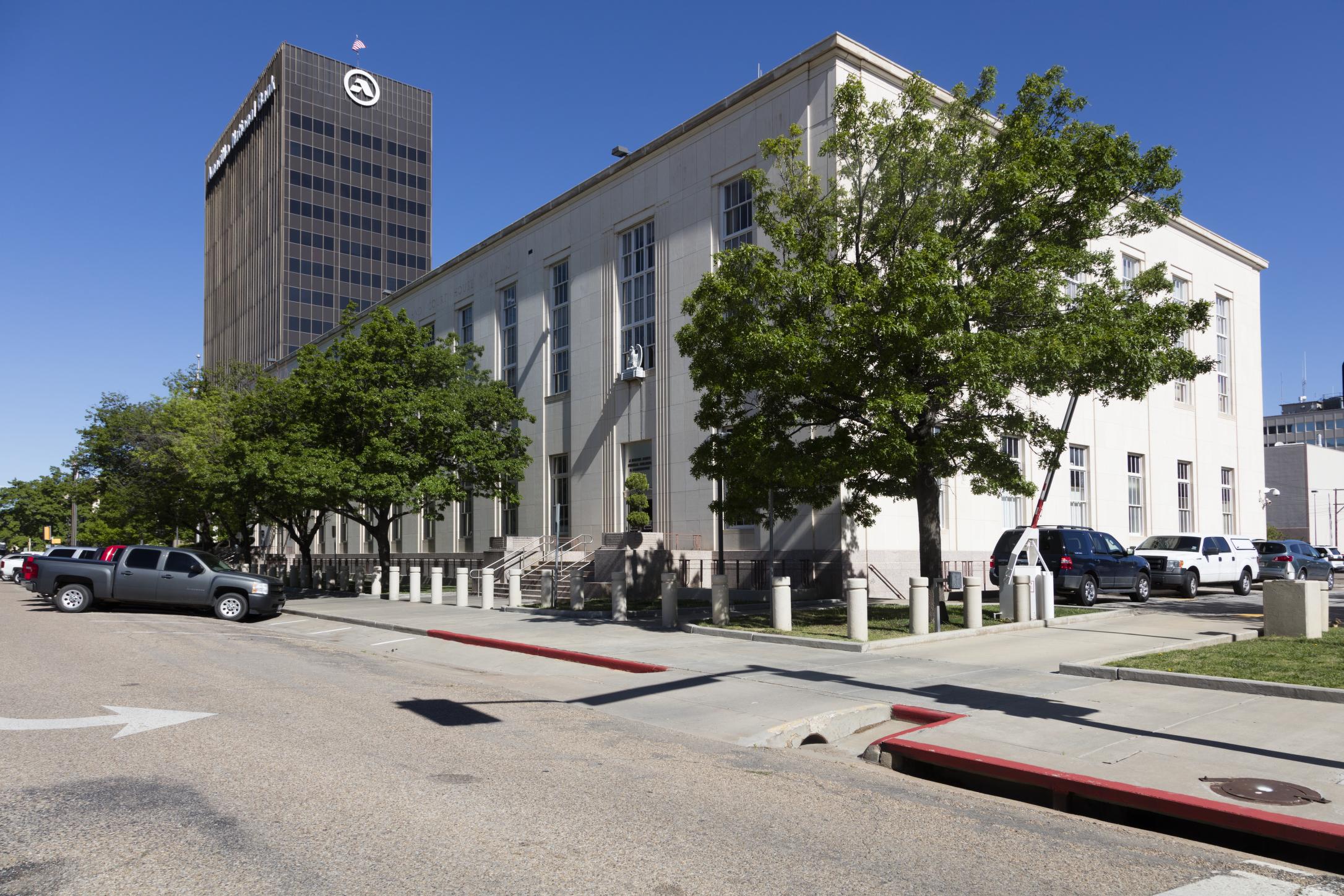 Judge Matthew Kacsmaryk of the U.S. District Court for the Northern District of Texas issued a ruling Thursday denying relief to a group of university students who sought to host a drag show over the objections of their school's president.
A Trump appointed jurist with deep ties to anti-LGBTQ and anti-abortion conservative legal activists, Kacsmaryk argued that drag performances probably do not constitute speech protected by the First Amendment.
As Slate Senior Writer Mark Joseph Stern wrote on X, this conclusion "conflicts with decisions from Texas, Florida, Tennessee and Montana which held that drag is constitutionally protected expression."
"It also bristles with undisguised hostility toward LGBTQ people," he added.
Kacsmaryk's 26-page decision describes drag performances as lewd and licentious, obscene and sexually prurient, despite arguments the plaintiffs had presented about the social, political, and artistic merit of this art form.
Judge Matthew Kacsmaryk refuses to grant relief to Texas college students who may be punished for hosting a drag show.

His condemns drag as "vulgar and lewd" "sexualized conduct" that harms children and is likely unprotected by the First Amendment. https://t.co/UPeolMfGON

— Mark Joseph Stern (@mjs_DC) September 22, 2023
As the Human Rights Campaign recently wrote, "drag artists and the spaces that host their performances have long served as a communal environment for queer expression."
The group added, "It is a form of art and entertainment, but, historically, the performances haven't only served to entertain, but also to truly advance the empowerment and visibility of LGBTQ+ people."
Nevertheless, anti-LGBTQ conservative activists and organizations have perpetuated conspiracy theories about members of the community targeting children for sexual abuse including by bringing them to drag performances.
Among these is a group with ties to the Proud Boys that was cited by Kacsmaryk in his ruling: Gays Against Groomers, an anti-LGBTQ and anti-transgender extremist group, according to the Anti-Defamation League and Southern Poverty Law Center.
Harris to oversee White House Office of Gun Violence Prevention
Goal is to implement and expand upon legislation, executive actions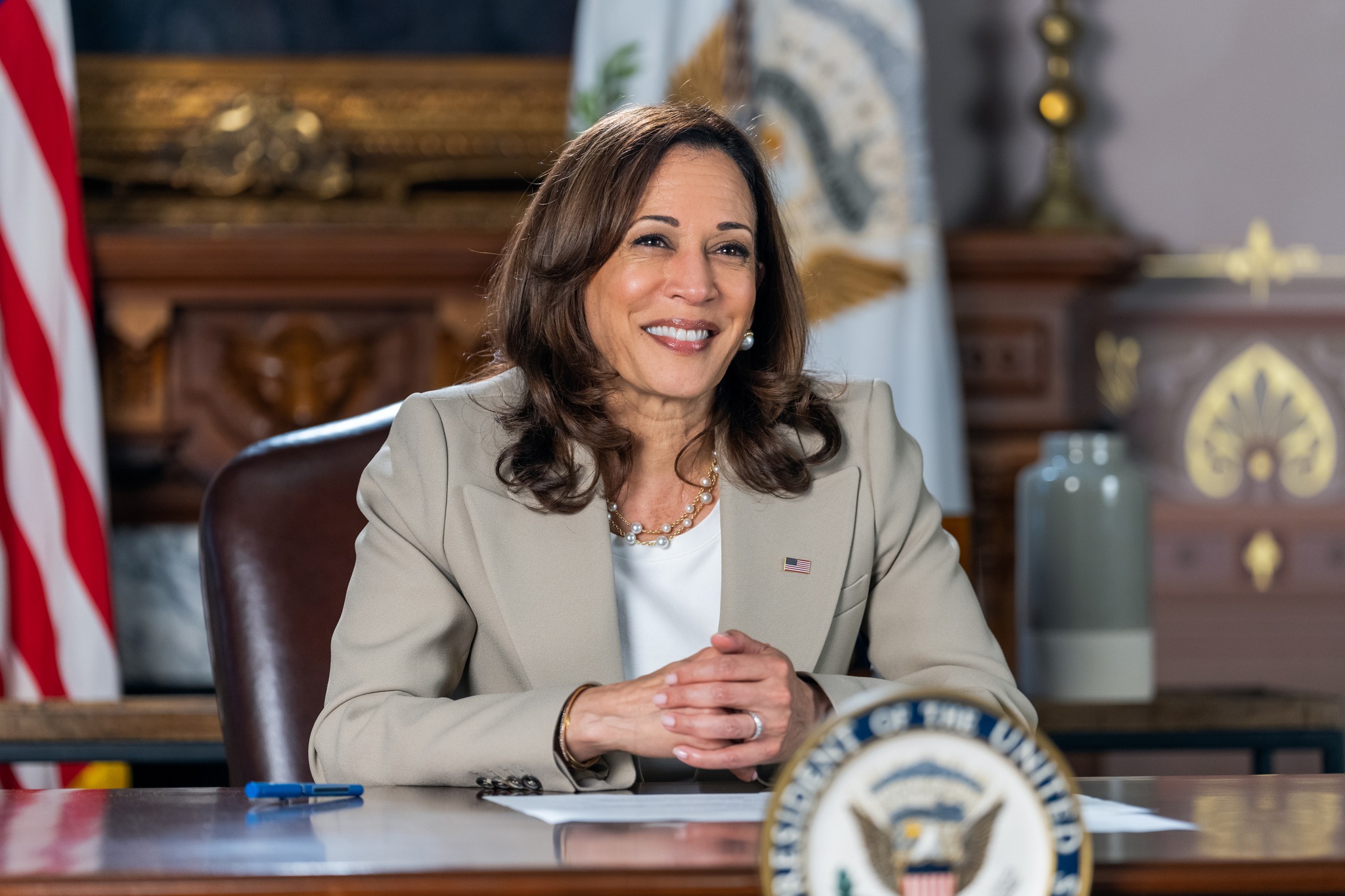 The White House announced Thursday evening that President Joe Biden on Friday will establish the first-ever White House Office of Gun Violence Prevention, to be overseen by Vice President Kamala Harris.
The office will focus on implementing and expanding upon executive and legislative actions, including the Bipartisan Safer Communities Act, "to reduce gun violence, which has ravaged communities across the country."
Serving under Harris will be Stefanie Feldman, "a longtime policy advisor to President Biden on gun violence prevention," and "leading gun violence prevention advocates Greg Jackson and Rob Wilcox."
"Every time I've met with families impacted by gun violence as they mourn their loved ones, and I've met with so many throughout the country, they all have the same message for their elected officials: 'do something,'" Biden said in a statement.
The president noted his signing of last year's bipartisan gun violence prevention law, a flagship legislative accomplishment for the administration, along with his issuance of more executive actions than any president in history to address this problem.
Calling these "just the first steps," Biden said the establishment of the White House Office on Gun Violence Prevention will "build upon these measures and keep Americans safe."
He also urged Congress to do more by passing legislation requiring universal background checks, and baning assault weapons and high capacity magazines.
In a statement, Harris said, "This epidemic of gun violence requires urgent leadership to end the fear and trauma that Americans experience every day."
"The new Office of Gun Violence Prevention will play a critical role in implementing President Biden's and my efforts to reduce violence to the fullest extent under the law," she said, "while also engaging and encouraging Congressional leaders, state and local leaders, and advocates to come together to build upon the meaningful progress that we have made to save lives."
"Our promise to the American people is this: we will not stop working to end the epidemic of gun violence in every community, because we do not have a moment, nor a life to spare," the vice president said.