Lesbian couple files marriage lawsuit in Puerto Rico
Ada Conde Vidal and Ivonne Álvarez Velez seek recognition of Mass. wedding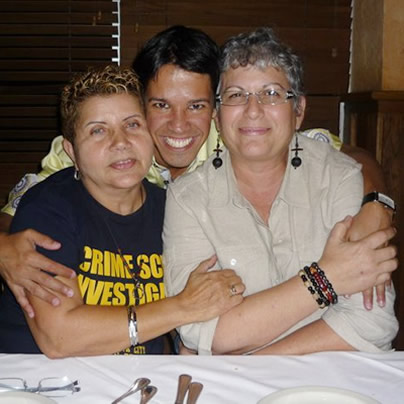 "We wish to enjoy the same social privileges and contractual rights that are conferred by the commonwealth on individuals in opposite-sex marriages and not to be treated as we are being treated as second class citizens differentiated, alienated and discriminated in comparison to other U.S. citizens," say Ada Conde Vidal and Ivonne Álvarez Velez in their lawsuit they filed in U.S. District Court of Puerto Rico in San Juan. "Puerto Rico law precluding recognition of lawful same-sex marriages denies us those rights in violation of the Equal Protection and Due Process Clauses of the 14th Amendment of the U.S. Constitution."
Conde and Álvarez, who have been together for nearly 14 years, exchanged vows in Massachusetts in 2004 shortly after the state's same-sex marriage law took effect.
Puerto Rican lawmakers in 1999 amended the U.S. commonwealth's civil code to ban recognition of same-sex marriages – even those legally performed in other jurisdictions. Unions in which one person is transgender are also not recognized.
Conde, who is a lawyer, says in the lawsuit that Álvarez could not make medical decisions on behalf of her daughter who had open heart surgery because Puerto Rican officials do not recognize their relationship. The couple is also unable to file their income taxes in the U.S. commonwealth as a married couple.
"If she dies, I want my marriage legally recognized," Conde told the Washington Blade on Wednesday. "If I am not recognized, I will not have any rights to request her estate."
The lawsuit names Puerto Rico Health Secretary Ana Rius Armendariz and Wanda Llovet Díaz, director of the Puerto Rico Demographic Registry, as defendants.
"The commonwealth of Puerto Rico statutory provision has created a legal system in which civil marriage is restricted solely and exclusively to opposite-sex couples, and in which gay and lesbian individuals are denied the right to enter into a civil marriage," say Conde and Álvarez. "The commonwealth of Puerto Rico statutory provision also deprives same-sex couples of federal marital privileges and benefits that, upon information and belief are available to same-sex couples who marry under state laws authorizing such benefits but that are not available to plaintiffs and other same-sex couples in Puerto Rico."
18 states and D.C. have extended marriage rights to same-sex couples.
The 10th U.S. Circuit Court of Appeals in Denver next month is scheduled to hold oral arguments in two cases challenging the constitutionality of state constitutional amendments that ban same-sex marriage in Oklahoma and Utah. The 4th U.S. Circuit Court of Appeals in Richmond, Va., in May is slated to hear a case that challenges Virginia's gay nuptials ban.
The 9th U.S. Circuit Court of Appeals in San Francisco in the coming months is expected to hear oral arguments in a challenge to Nevada's same-sex marriage ban. A federal appeals court in New Orleans will likely hear a similar case that challenges Texas' gay nuptials prohibition after U.S. District Judge Orlando L. Garcia last month ruled the state's same-sex marriage ban is unconstitutional.
The 6th U.S. Circuit Court of Appeals on Tuesday placed a hold on same-sex marriages in Michigan pending an appeal of a lower court ruling that struck down the state's gay nuptials ban.
A federal judge late last month ordered Kentucky to recognize marriages legally performed outside the state. Gays and lesbians in Florida, Alabama, Arizona, West Virginia and other states have also filed lawsuits seeking the right to marry since the U.S. Supreme Court last June struck down a portion of the Defense of Marriage Act.
The federal government recognizes legally married same-sex couples for tax and other purposes.
U.S. Attorney General Eric Holder last month announced the Justice Department will now recognize same-sex marriages in civil and criminal cases and extend full benefits to gay spouses of police officers and other public safety personnel – even in states that have yet to allow nuptials for gays and lesbians. He said a few weeks later that state attorneys general do not have to defend same-sex marriage bans.
Kentucky Attorney General Jack Conway, Nevada Attorney General Catherine Cortez Masto and Virginia Attorney General Mark Herring are among those who have declined to defend same-sex marriage bans in their respective states.
Pedro Julio Serrano of Puerto Rico Para [email protected], a Puerto Rican LGBT advocacy group, noted to the Blade that Gov. Alejandro García Padilla last June applauded the U.S. Supreme Court's DOMA ruling that applies to the American commonwealth. Serrano added he hopes Puerto Rico Justice Secretary César Miranda will not defend the island's same-sex marriage ban in court.
"It is incumbent upon them to do the right thing if they truly believe in LGBT equality," Serrano told the Blade, noting García has signed four pro-LGBT measures into law since taking office in January 2013. "It's incumbent upon them not to defend this law because it's unjust."
Multiple attempts to reach the Puerto Rico Justice Department for comment on Conde and Álvarez's lawsuit on Wednesday were unsuccessful.
"I'm a U.S. citizen," Conde told the Blade. "I have the same rights in the Constitution no matter where I am – in a territory, a commonwealth or a state. I'm claiming my full citizenship and equality as any other citizen in the United States of America."
A lesbian couple on Tuesday filed a federal lawsuit that seeks recognition of their Massachusetts marriage in Puerto Rico.
DOJ urged to investigate threats against providers of transition-related care
Boston-area hospital forced to evacuate in August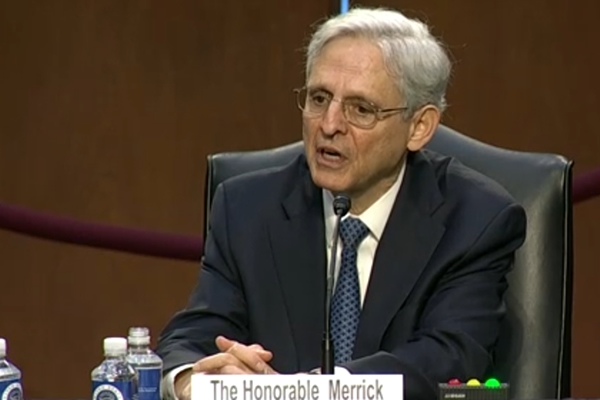 A coalition of major health organizations are calling on U.S. Attorney General Merrick Garland to investigation threats against providers of gender transition-related medical care for youth, asserting ongoing hostility, including bomb threats and threats of personal violence.
The letter, dated Oct. 3, says medical providers are facing threats for providing "evidence-based health care" to youth, which has meant care for gender transitions, such as hormones, puberty blockers and gender reassignment surgery. The targets of these threats, the letter says, are children's hospitals, academic health systems and physicians across the country.
"These coordinated attacks threaten federally protected rights to health care for patients and their families," the letter says. "The attacks are rooted in an intentional campaign of disinformation, where a few high-profile users on social media share false and misleading information targeting individual physicians and hospitals, resulting in a rapid escalation of threats, harassment and disruption of care across multiple jurisdictions."
The letter has an organizational signature from American Academy of Pediatrics, American Medical Association and Children's Hospital Association, listing no names as representatives. According to the letter, the group represent 270,000 physicians and medical students and CHA represents more than 220 children's hospitals across the country.
Major health organizations call on the U.S. Justice Department to take action weeks after Boston Children's Hospital was forced to evacuate over a bomb threat. Authorities later arrested a woman charged with making the after she reportedly phoned in the threat and called the staff "sickos."
The threats, the letter says, have had significant impact on providers and services to patients, including a new mother being prevented from being with her preterm infant because of a bomb threat; the need for increased security at children's hospitals; and staffers facing "increased threats via social media – including to their personal accounts."
A statement from organizations accompanying the letter urges social media companies — including Twitter, TikTok and Meta, which owns Facebook and Instagram — to "do more to prevent coordinated campaigns of disinformation."
Jack Resneck, president of the American Medical Association, said in a statement accompanying the letter "individuals in all workplaces have the right to a safe environment, out of harm's way and free of intimidation or reprisal."
"As physicians, we condemn groups that promote hate-motivated intolerance and toxic misinformation that can lead to grave real-world violence and extremism and jeopardize patients' health outcomes," Resneck said.
The Washington Blade has placed a call in with the Justice Department seeking comment on the letter and the American Medical Association seeking comment on why the letter has organizational signatures as opposed to signatures from any of their representatives.
Youngkin makes additional appointments to Va. LGBTQ+ Advisory Board
Governor plans to revise transgender, nonbinary student guidelines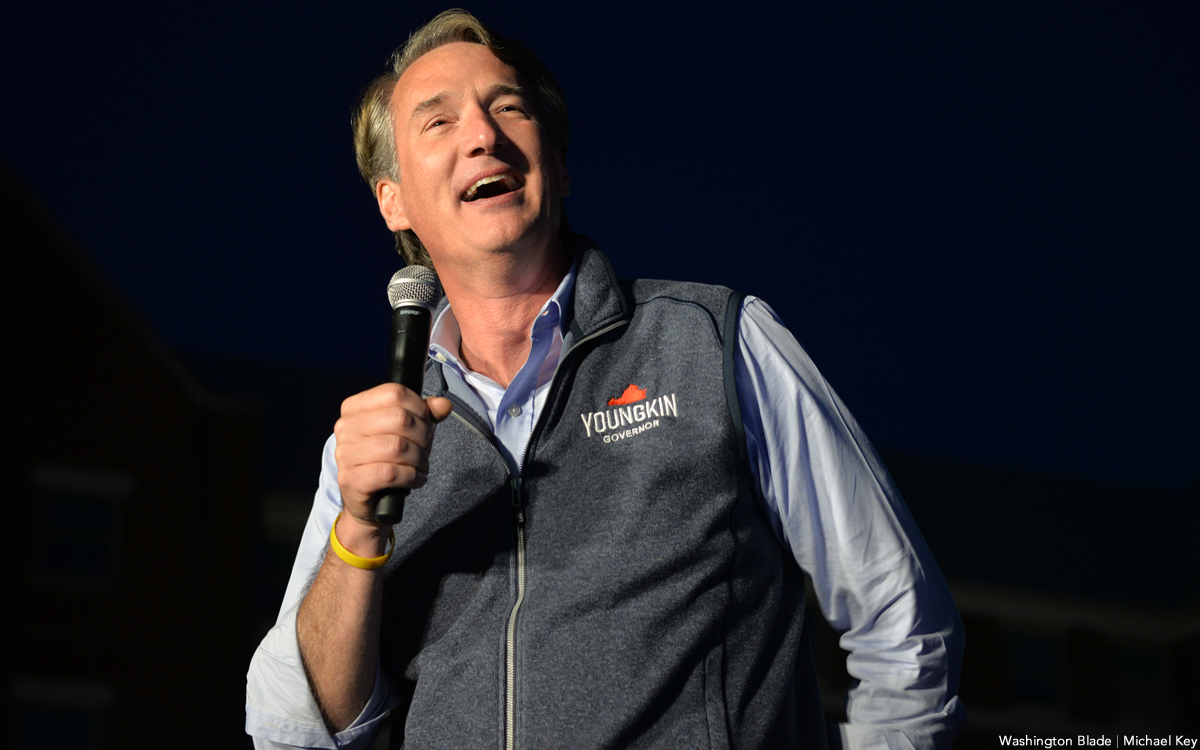 Republican Virginia Gov. Glenn Youngkin on Friday announced the appointment of three people to the Virginia LGBTQ+ Advisory Board.
Youngkin named Kerry Flynn, Jason Geske and Collin J. Hite to the board.
Casey Flores, the president of Log Cabin Republicans of Richmond, in July resigned from the board before his tenure was to begin. The resignation came amid growing criticism over a series of anti-LGBTQ and misogynist comments he made against Vice President Kamala Harris and U.S. Rep. Ted Lieu (D-Calif.), among others.
Youngkin last month announced he plans to revise the Virginia Department of Education's guidelines for transgender and nonbinary students. Thousands of high school students across Virginia on Sept. 27 walked out of class in protest of the planned revision.
Survey shows 72% of Utah residents back same-sex marriage
Troy Williams, executive director of Equality Utah said he's not surprised to see that a majority of Utahns now support marriage equality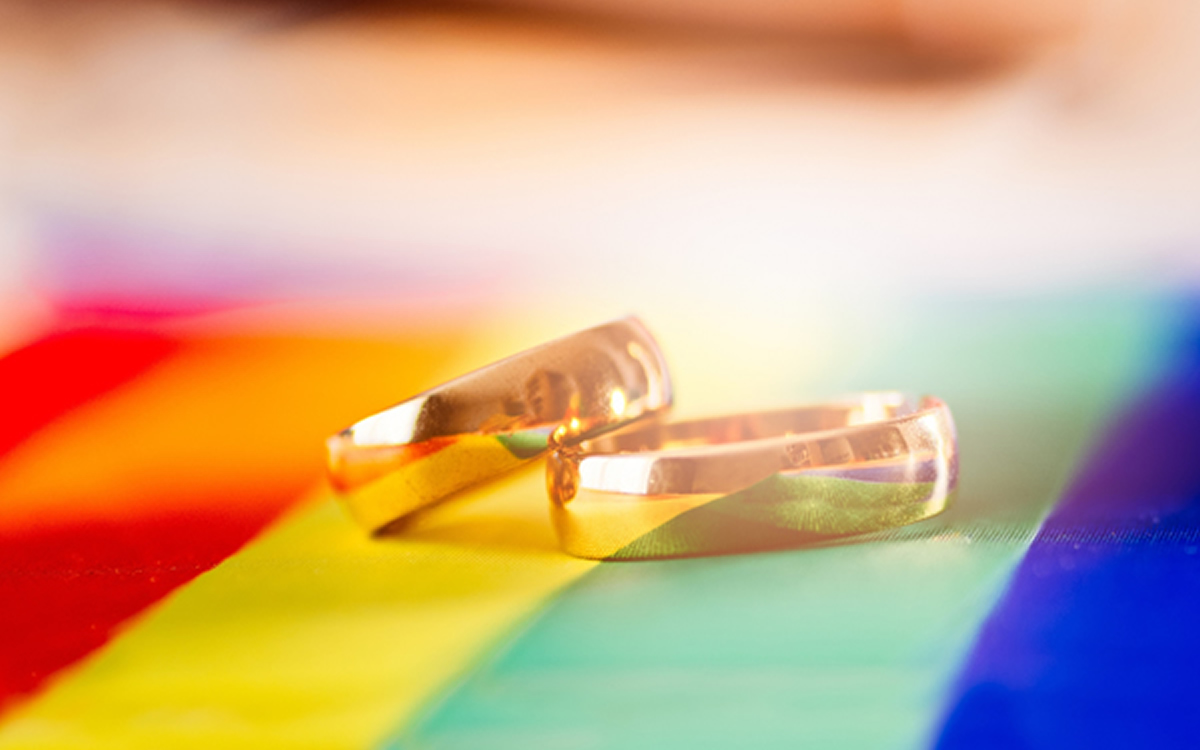 The results of a poll run by the Hinckley Institute of Politics and the Desert News found 72% of Utah's residents agree that marriages between same-sex couples should be recognized by law as valid, with the same rights as cis-gender marriages.
"For a state that less than 20 years ago passed laws and a constitutional amendment prohibiting same-sex marriage, there has been a seismic shift in opinion," said Jason Perry, director of the Hinckley Institute of Politics at the University of Utah.
The Deseret News/Hinckley Institute of Politics survey also found that 23% of those surveyed disagreed, while 5% expressed that they don't know.
The poll shows Utahns are aligned with the nation as a whole on the issue. A Gallup poll in May found 71% of Americans say they support legal same-sex marriage, a new high.
Troy Williams, executive director of Equality Utah, told the Desert News that he's not surprised to see that a majority of Utahns now support marriage equality.
"Utah is a pro-family state, and we recognize that families come in all shapes and sizes. When we see loving, committed couples joining in matrimony, our natural impulse is to support and encourage that love. This gives me great hope for the future," he said.
A new poll shows nearly three-fourths of Utahns support legal same-sex marriage. | By @dennisromboy #utpolhttps://t.co/DBJHHNgmnJ

— Deseret News (@Deseret) September 30, 2022