Remembering Elaine
Former D.C. resident credits Stritch with help in his sobriety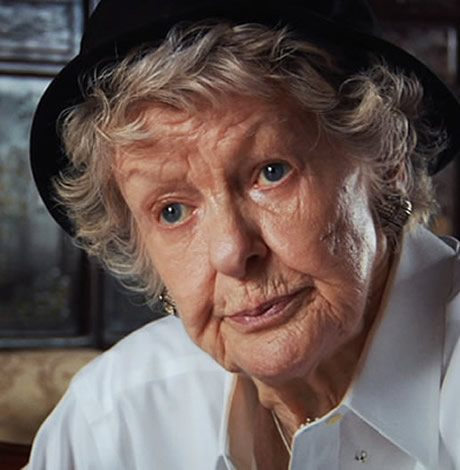 By SPENCER HANKINS
An actual conversation:
Mom: I saw on the news where that lady you love so much died.
Me: Elaine Stritch? Yeah
Mom: That's the one. How are you?
Me: I'm OK I guess. I feel like my grandmother has died.
Mom: (throwing epic mom shade) Well, let's hope you were in her will.
Me: (Quoting "Elaine Stritch: At Liberty") And you wonder why I drank.
I was aware of Elaine from a young age. Thank you, "The Cosby Show." But it wasn't until the summer of 2006 that my real connection with Ms. Stritch was made.
I had decided to fight this demon that was on my back: alcoholism. A few months of sobriety, I was at friend's house in Oklahoma and was whining (because that's what newly sober gay alcoholics do) to a dear friend of mine who was also in "the program." I was going on and on about my doubts that I could do this whole not drinking thing, when he grabbed me by the shoulders and said "If Elaine can do it, you can do it."
I looked at him, confused, and said, "What the fuck are you talking about?"
He sat me down and we watched "Elaine Stritch: At Liberty."  I sat there for the next two-and-a-half hours, laughing, crying and relating to this complete stranger's story, while falling in love with her honesty.
Every year, I celebrate her birthday, Feb. 2. In 2009, I celebrated by changing my profile picture to a picture of her taken for "At Liberty." About an hour later, I had this message from Denise Winters, whom I didn't yet know.
"Hi Spencer. I'm smiling that you are using the cover for 'At Liberty.' Elaine is fabulous! And I took that picture." I lost my ever-lovin' gay mind, because there I was, a sober alcoholic, working at his dream job in the theater in D.C., and talking to someone directly connected with a lady I'd idolized for several years.
In one of the tributes I've read in the past few days, someone wrote, "Like all addicts and alcoholics, she lived with fear. It followed her everywhere. And it was that fear, that extra hurdle she had to leap to get herself up there on the stage that made her performances so human."
This is so very true: we alcoholics are driven by fear. Years ago, when I'd feel myself being driven by fear, I'd hear her screaming "WRONG!" like she did in the iconic "Company" documentary. Elaine had become somewhat of a higher power to me for a few years, until I was able to form one of my own. I'd always ask myself, "What would Elaine do?" On every trip I'd make to New York from D.C., I'd pray that this would be the one where I ran into her on the street or in a meeting. It never happened.
But one day in 2011, I received an email from Denise that had a video attached. Denise had been talking to Elaine about me (big gay gasp!), and they thought that a video message would be so much better than some black and white, glossy, autographed photo. I watched it and immediately began to sob. Here was this woman that I've idolized, addressing me directly, saying that she'd heard what I've been saying, and that she wanted me to take it easy because rumors could get around and we could both get arrested. She also said that when she got a quiet moment, she'd call Denise and we'd all go for tea. I've carried this video on my phone for the past three years. When I'm down, it always brightens my day.
She never got that quiet moment. I never got that tea, but it's comforting to know she was willing to take time, when she had time.
Elaine, I hope you finally figure out what you called your "existential problem in tights," and what Richard Burton meant by "almost."
Spencer Hankins is a former D.C. resident and box office coordinator for Signature Theatre. He lives in Oklahoma where he works with addicts and alcoholics.
DC Center to host estate planning seminar series
Three sessions presented by Murray Scheel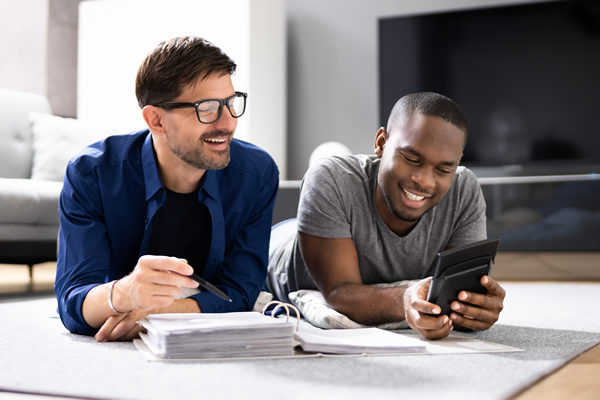 The DC Center for the LGBT Community and the DC Department on Aging and Community Living will host "Estate Planning Tools with Murray Scheel" via Zoom. 
Scheel will walk guests through the process of taking care of the end-of-life planning business that needs to be addressed during the golden years. Scheel is Senior Staff Attorney at Whitman-Walker Health's Legal Services.
This event series will consist of three 1.5-hour sessions:
Jan. 19, 3 p.m. – "Tools for while you're living" (overview, general power of attorney, healthcare power of attorney, disposition of remains, etc.)
Jan. 26, 3 p.m. – "Tools for after you're gone" (living wills, last wills, assets, etc.)
Feb. 2, 3 p.m. – "Healthcare insurance & long term care" (Medicare, Medicaid, correcting misinformation, skilled nursing, hospice care, etc.)
To register for this event, visit the DC Center website.
DC Center to host legal seminar for trans people
Attorney Richard Tappan and paralegal Miranda Shipman to give legal advice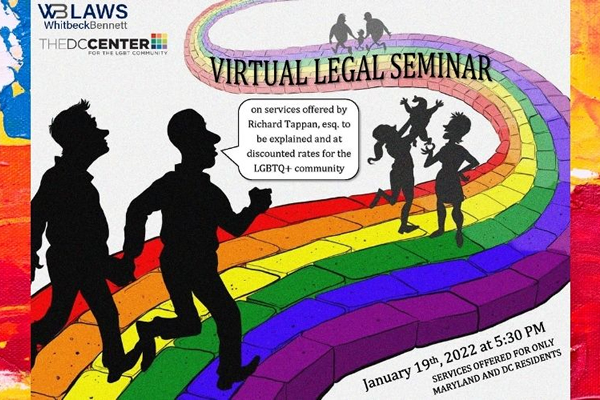 The DC Center for the LGBT Community will host a "Gender and Name Change Legal Seminar" on Wednesday, Jan. 19 at 5:30 p.m. online.
Attorney Richard Tappan and paralegal Miranda Shipman will give legal advice and speak on the importance of the legal community within the LGBTQ community, the difficulties of the LGBTQ community in the legal field and name and gender changes.
Guests can find the link at the DC Center website.
Seeking love and community in Nicaragua
'High-Risk Homosexual' explores author's youth, coming out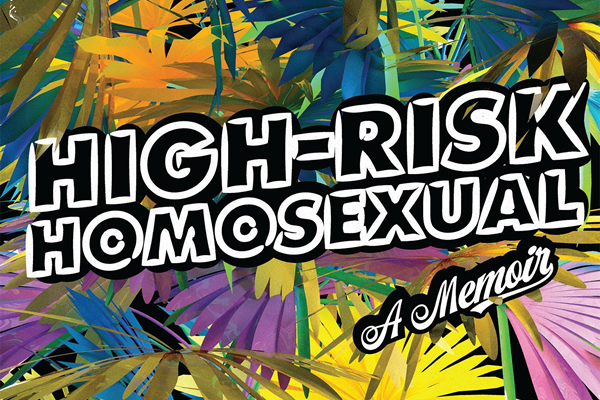 'High-Risk Homosexual: A Memoir'
By Edgar Gomez
c.2022, Soft Skull Press
$16.95/304 pages
Here. Try this.
It fits you, but the color isn't flattering. It's too long, too short, too tight, too loose. That's not your style, so try something else until you find the thing that looks like you. The perfect thing is out there. As in the new book "High-Risk Homosexual" by Edgar Gomez, when something's right, it's right.
He was 13 when he figured out that he was a problem to be solved.
Edgar Gomez' mother had left him in her native Nicaragua with his tíos, just for a while because she had to return to Florida to work. He wasn't there without her for long, but it took years for him to understand that his time with his uncles was meant to make him more masculine.
In retrospect, he says, nobody wanted him to be a man more than he did. He wanted to be liked by other kids and so he told lies in school to make himself stand out. He wanted his mother to see his love of pretty things and say that it was OK. He wanted his brother to acknowledge that Gomez was gay, and to tell him that he loved him.
Instead, after his brother left for college, Gomez got his first boyfriend, a boy he came out to but who couldn't come out to himself. He was called names in school. He came out to his mother, who freaked out about it. He befriended a drag queen, but "Princess" used him.
Things he wanted: a real boyfriend. Love. A ban on the stereotype of a macho Latinx man.
Things he still had, while in college: his mother and older brother. A tormentor-turned-mentor. A part-time job. His weirdness. His virginity.
Things he wanted to lose, while in college: his room at his mother's house. His virginity, but that wouldn't happen until later, during a painful one-afternoon-stand with a hot man who said he had a girlfriend. That hurt, both physically and emotionally but like so many things at so many times, Gomez tried not to think about it.
If he never considered what he didn't have, he says, "I wouldn't miss it."
In a way, you could say that "High-Risk Homosexual" is a book in search of a point. It's really quite random and told (mostly) linearly, but not quite. It has its peaks, but also low valleys. And you won't care about any of this, because you'll be enjoying every bit of it.
Yeah, this memoir is good: author Edgar Gomez's literary wandering makes it feel much like an honest conversation with readers. There are wince-worthy moments that allow empathy here, and experiences that are unique but oddly ubiquitous, that leave space for a sense of sympatico. There are passages that are so wistfully uncomfortable that you might squirm, or start "snort-laughing," or want to stop a moment and just think.
And there's room for that, too, so take your time. "High-Risk Homosexual" is an affable book with just enough seriousness to make it worth a try.