Best of Gay D.C. XIII: Dining
Winners from the Blade's readers poll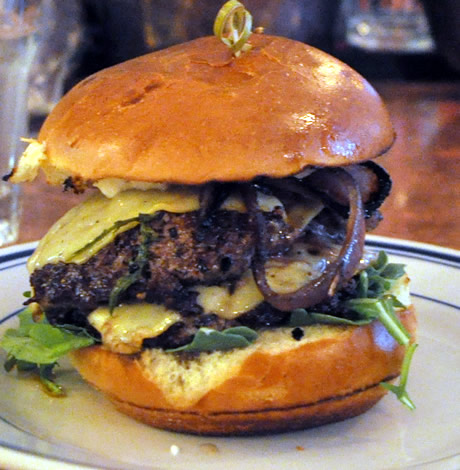 To see the winners of the Washington Blade's Best of Gay D.C. readers poll in other categories, click here.
Best new restaurant
Barcelona
Runner-up: Rose's Luxury
In the heart of the booming 14th Street N.W. corridor near Logan Circle is Barcelona, an always-bustling spot that has one of the largest outdoor seating areas in the neighborhood and a classy-yet-low-key vibe on the block between Q and R streets. Part of a chain, the restaurant, under the direction of Executive Chef John Critchley, features mostly tapas but has a few entrees as well. Many are Spanish-inspired (e.g. spiced beef empanadas or potato tortilla) but not all. It opened October 2013. (JD)
Barcelona Wine Bar & Restaurant
1622 14th St., N.W.
202-588-5500
Best Date Restaurant
Floriana
Runner-up: Le Diplomate
Best Wine Bar
Dito's Bar at Floriana
Runner-up: Cork
The perfect date night is planned for you at Floriana. Authentic Italian food, like butternut squash ravioli and lasagna, can transport any date from D.C. to Italy. Stop by Dito's Bar for a drink to complete the romantic evening. All you have to do is show up. (MC)
Floriana
1602 17th St., N.W.
202-667-5937
Best Dessert
Curvy Mama Pies
Runner-up: Cake Love
Never grab a grocery store pie for the party again. Curvy Mama Pies' online ordering service can have your pies ready in 48 hours. Try old favorites like "The Best Apple Pie Ever" and pumpkin pie or step outside the pie box and try "Aztec Chocolate Chess" or "Sweet Potato Bourbon." (MC)
Curvy Mama Pies
Bethesda, Md.
301-717-3010
Best Boozy Brunch
Level One
1639 R St., N.W.
202-745-0025
Runner-up: Freddie's Beach Bar
Best Chef
Jamie Leeds (Hank's Oyster Bar)
Runner-up: Jose Andres (Jaleo, Oyamel, etc.)
Long-time out restaurateur Jamie Leeds adds another accolade to her long list. In Washington since 2002, she opened the first Hank's Oyster Bar in 2005 and now has locations in Capitol Hill and Old Town Alexandria in addition to its Q Street location just off 17th Street, N.W. If you're into oysters, competitor Pearl Dive Oyster Palace on 14th, is undeniably great, but Hank's always has a bounty of nirvana-inducing selections from a bewilderingly far-flung group of locales that are always mind bogglingly fresh. D.C. oyster heaven doesn't get any better than this. (JD)
Hank's Oyster Bar
1624 Q St., N.W.
Washington
202-462-HANK
1026 King St.
Alexandria, Va.
703-739-HANK
633 Pennsylvania Ave., S.E.
Washington
202-733-9171
Best Late Night Restaurant
Amsterdam Falafel
Runner-up: Annie's Paramount Steak House
Don't let your standards slip just because it's after hours. Fresh falafels are made to order here with 21 sauces and toppings to choose from. Customize the fries as well with dressings and sauces like Dutch mayo or homemade peanut sauce. (MC)
Amsterdam Falafel
1830 14th St., N.W.
202-232-6200
Best Coffee Shop
Soho Tea and Coffee
Runner-up: The Coffee Bar
Ditch the Starbucks and try a specialty coffee at Soho Tea and Coffee. Drinks with fun names like Hello Gorgeous Macchiato and Betty Boop, white or dark chocolate mixed with coffee, make this not your typical coffee shop. (MC)
2150 P St., N.W.
202-463-7646
Best Rehoboth Restaurant
Dos Locos
Runner-up: Purple Parrot
Whether you're looking to watch a game with friends at the bar while downing the renowned margaritas or in need of a family-friendly place for dinner, the gay-owned Dos Locos delivers. There are seasonal specials (don't miss the pumpkin margarita), tequila tasting dinners, inventive entrees (we love the duck quesadilla) and unbeatable specials (like the $20 pitchers of sangria on Saturdays). (KN)
Dos Locos
208 Rehoboth Ave.
302-227-3353
Best Caterer
Chef Patrick
Runner-up: R&R Catering
Best Pizza
Matchbox
Locations vary
Runner-up: &Pizza
Best Burger
Duke's Grocery
Runner-up: Shake Shack
Inspired by East London corner cafes, Duke's Grocery provides a casual environment. The menu changes daily based on which ingredients, sourced from local purveyors, are fresh and seasonal. The burgers, like all other dishes, are made from scratch. (SMH)
Duke's Grocery
1513 17th St., N.W.
202-733-5623
Best Baltimore Restaurant
Woodberry Kitchen
Runner-up: City Café
Woodberry Kitchen is celebrating seven years in business and it's still impossible to get a table without a reservation. Woodberry was an early proponent of the now-ubiquitous trend of farm-to-table cuisine. Chef Spike Gjerde is a James Beard semi-finalist as is the bar program. Woodberry supports sustainable agriculture, using ingredients from the Chesapeake region in its New American dishes. The success helped spawn a hot new spot, Parts & Labor, a butcher shop and restaurant, but there's nothing like the original. Just make a reservation. (KN)
Woodberry Kitchen
2010 Clipper Park Road, #126
410-464-8000
Best Food Truck
D.C. Empanadas
Runner-up: Red Hook Lobster
D.C.'s only mobile gourmet empanada truck takes great care to provide hand-made delicacies using only local ingredients. A wide variety of beef, pork, chicken and vegetarian options rotate daily. Check Twitter @DCEmpanadas for the truck's location. (SMH)
D.C. Empanadas
703-400-5363
Best Cheap Eat
District Taco
Runner-up: Stoney's
What originated as a food truck in 2009 now serves the community in four locations in and around D.C. The Yucatan-style tacos are simple, healthful and made from quality ingredients and served in environmentally friendly packaging. (SMH)
District Taco
703-560-0369
Best Farmer's Market
Eastern Market
225 7th St. S.E.
202-698-5253
Runner-up: Dupont Circle FRESHFARM Market
Best Steak
Ray's The Steaks
Runner-up: Ruth's Chris Steak House
Satisfy that steak craving at Ray's The Steaks. A New York strip, filet mignon or one of their butcher cuts is guaranteed to hit the spot. Their beef is all aged in house and cuts butchered daily for the ultimate tasting experience. (MC)
Ray's The Steaks
2300 Wilson Blvd., Arlington, Va.
703-841-7297
Best Donut
Winner: District Doughnut
Runner-up: Krispy Kreme
Caramel apple streusel, maple butter pecan, apple cider and the list goes on for the donut flavors you can try here. The flavor schedule changes daily so be sure to come back again and again to indulge in something new. (MC)
District Doughnut
749 8th St., S.E.
202-350-0799
PHOTOS: Miss Gay D.C.
Courtney Kelly crowned winner of annual drag competition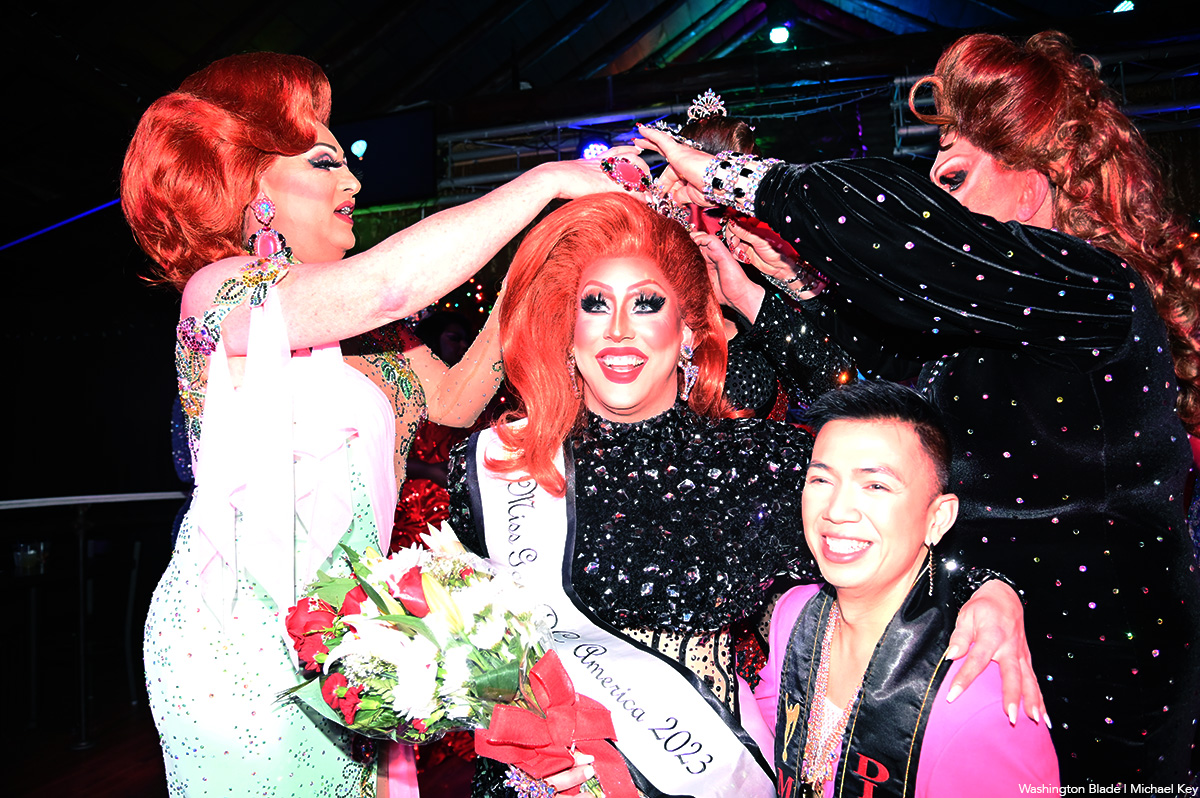 The 2023 Miss Gay D.C. competition was held at The Lodge in Boonsboro, Md. on Saturday, Dec. 2. Six contestants vied for the crown, and Courtney Kelly was crowned the winner.
(Washington Blade photos by Michael Key)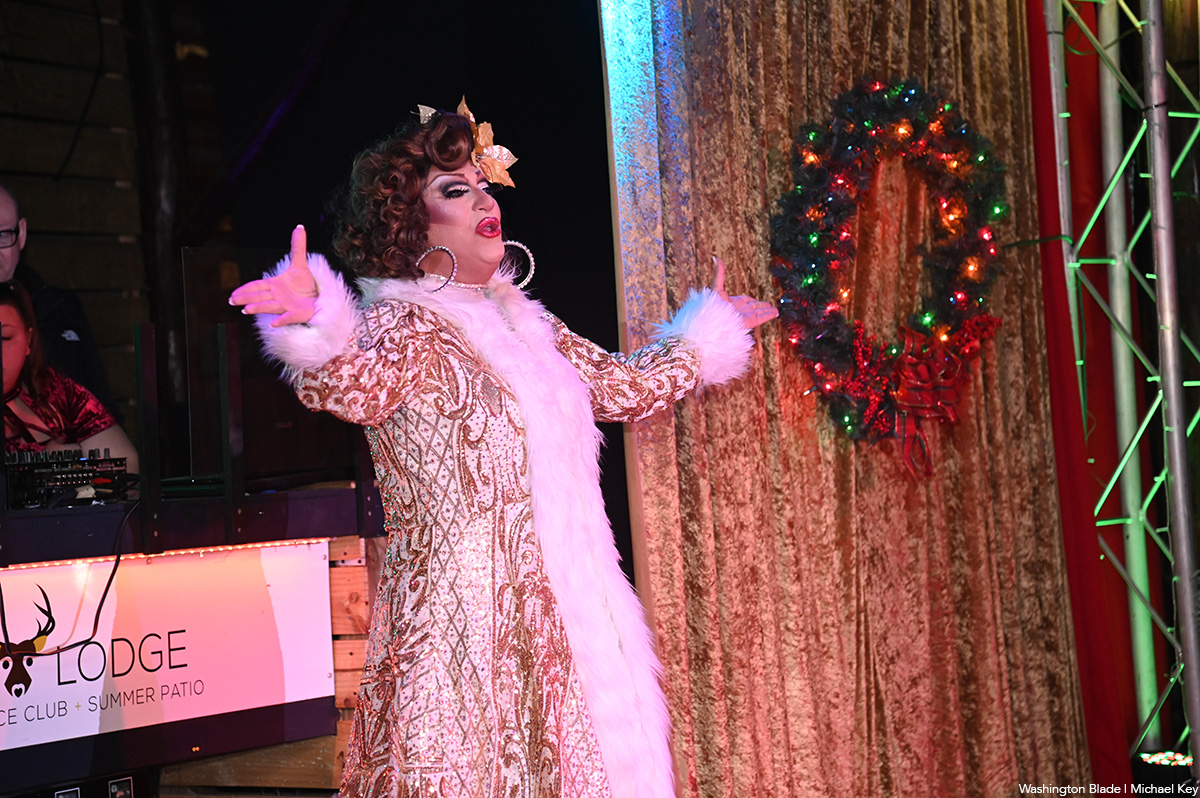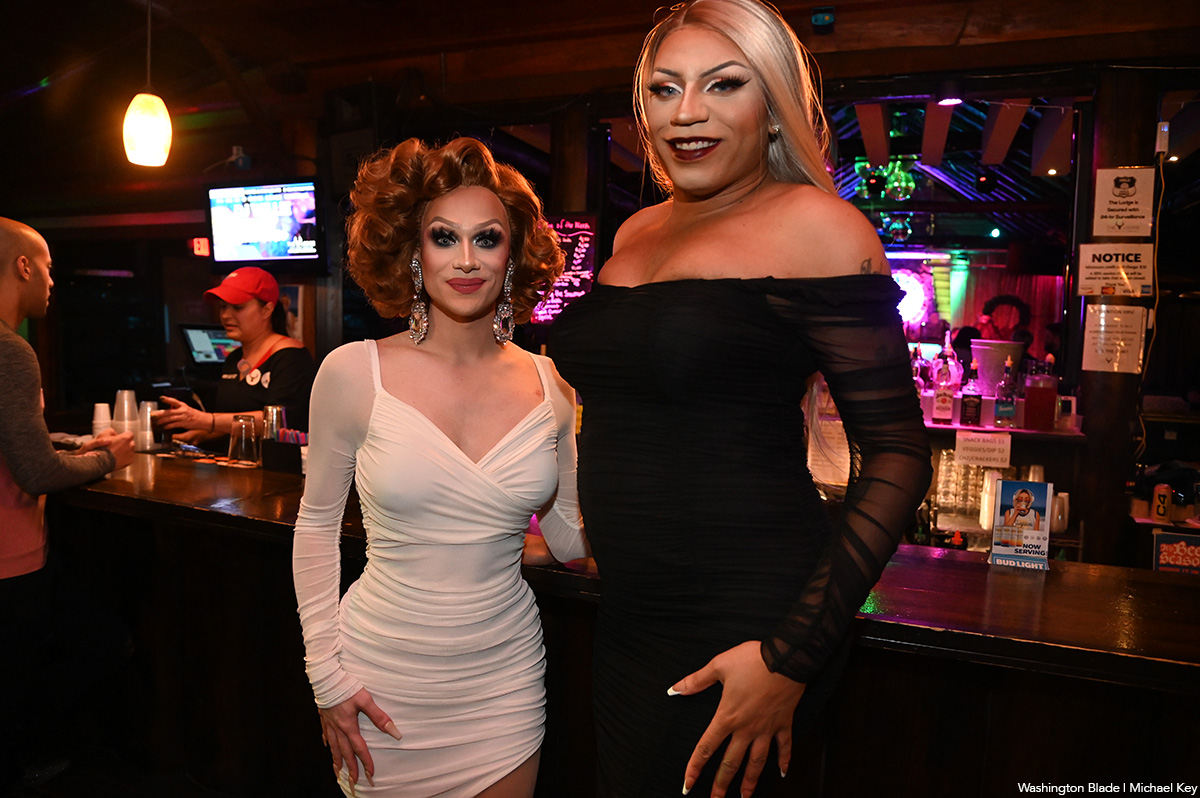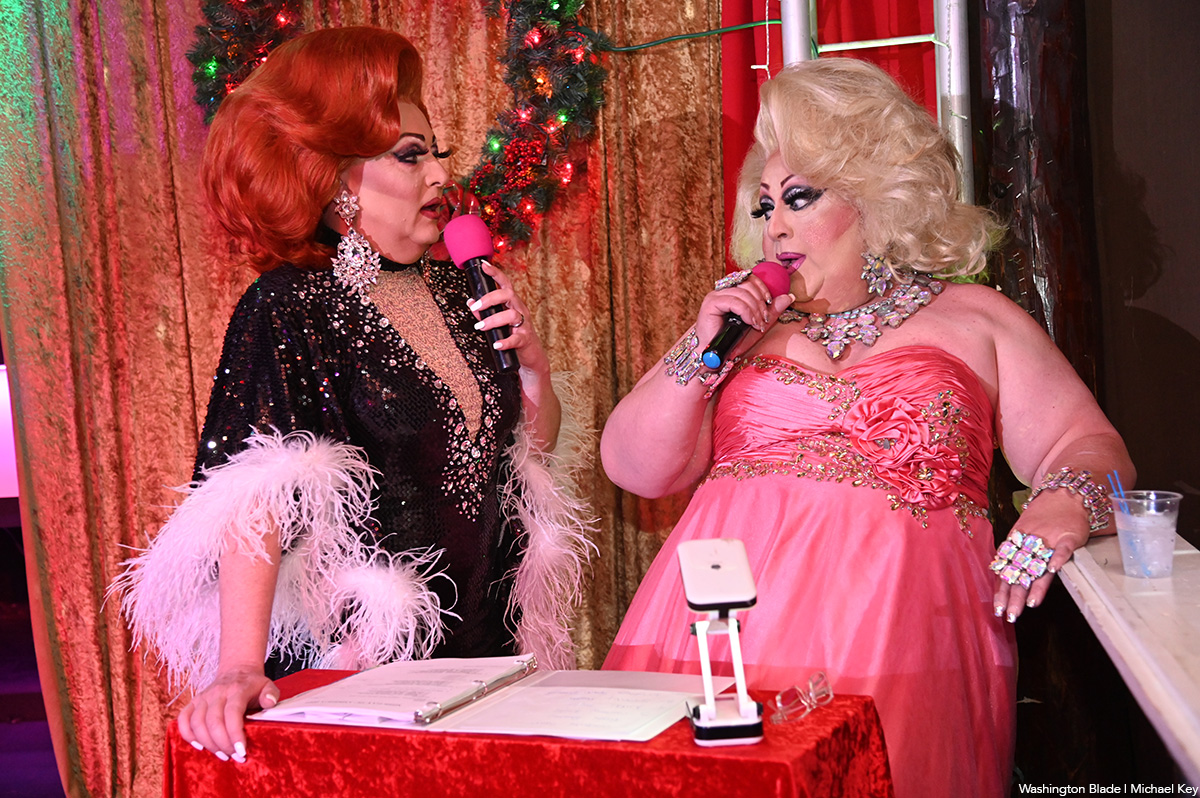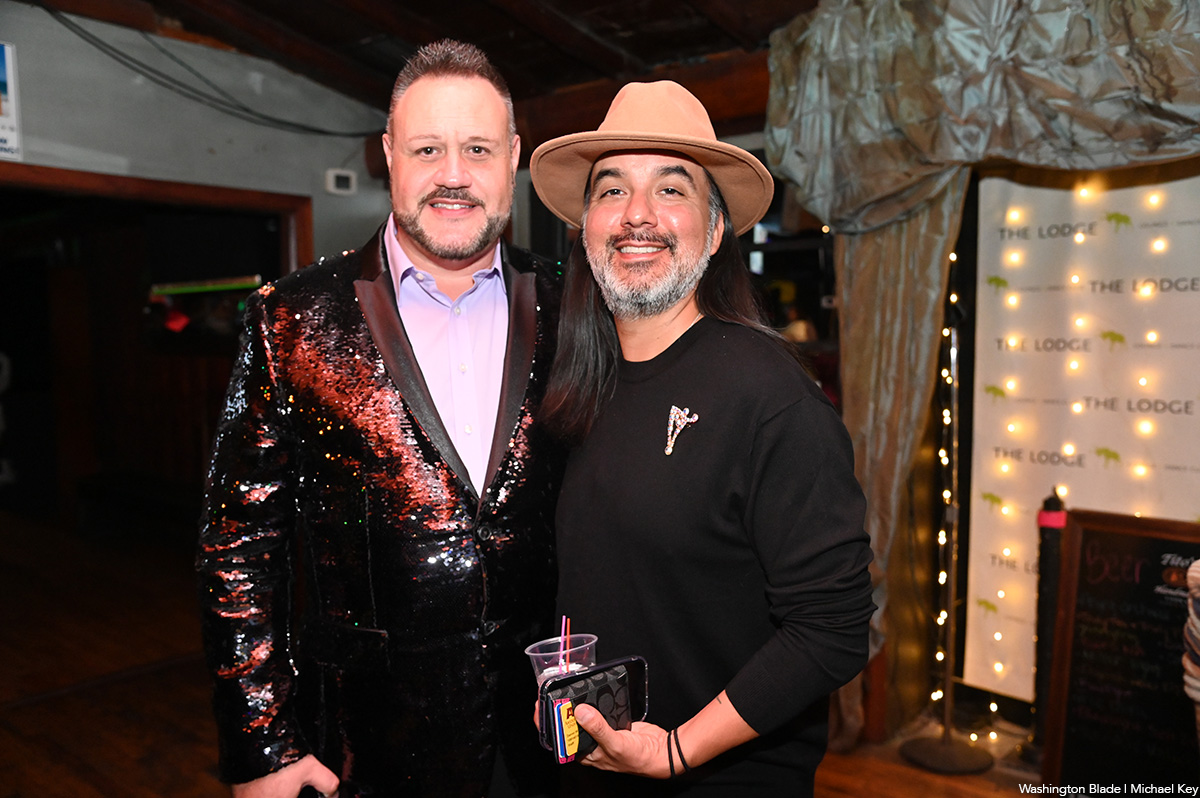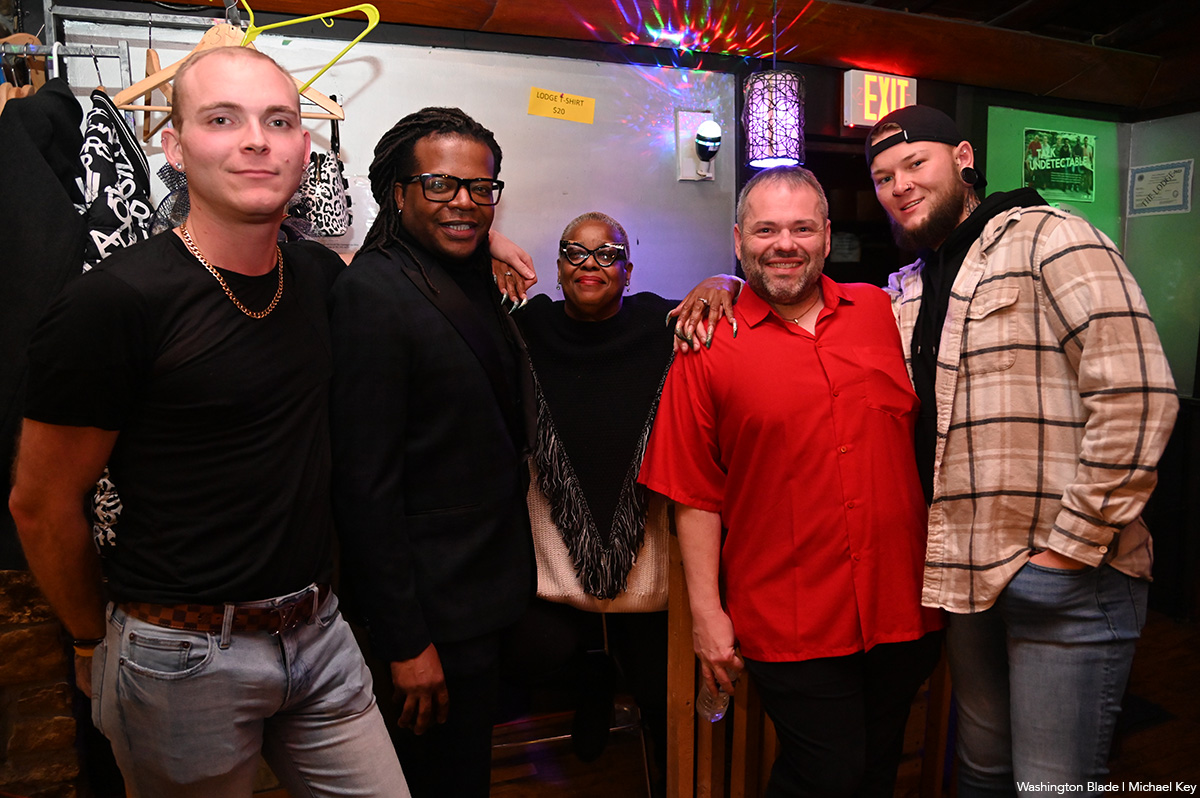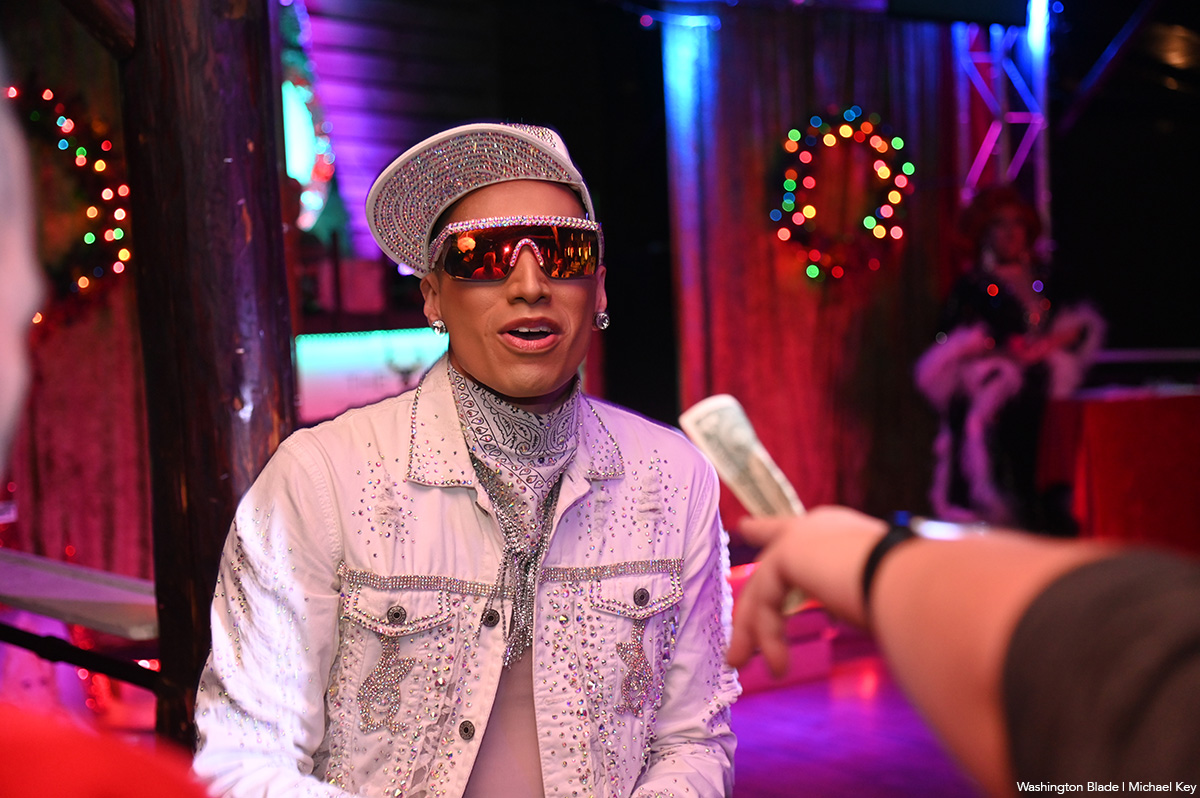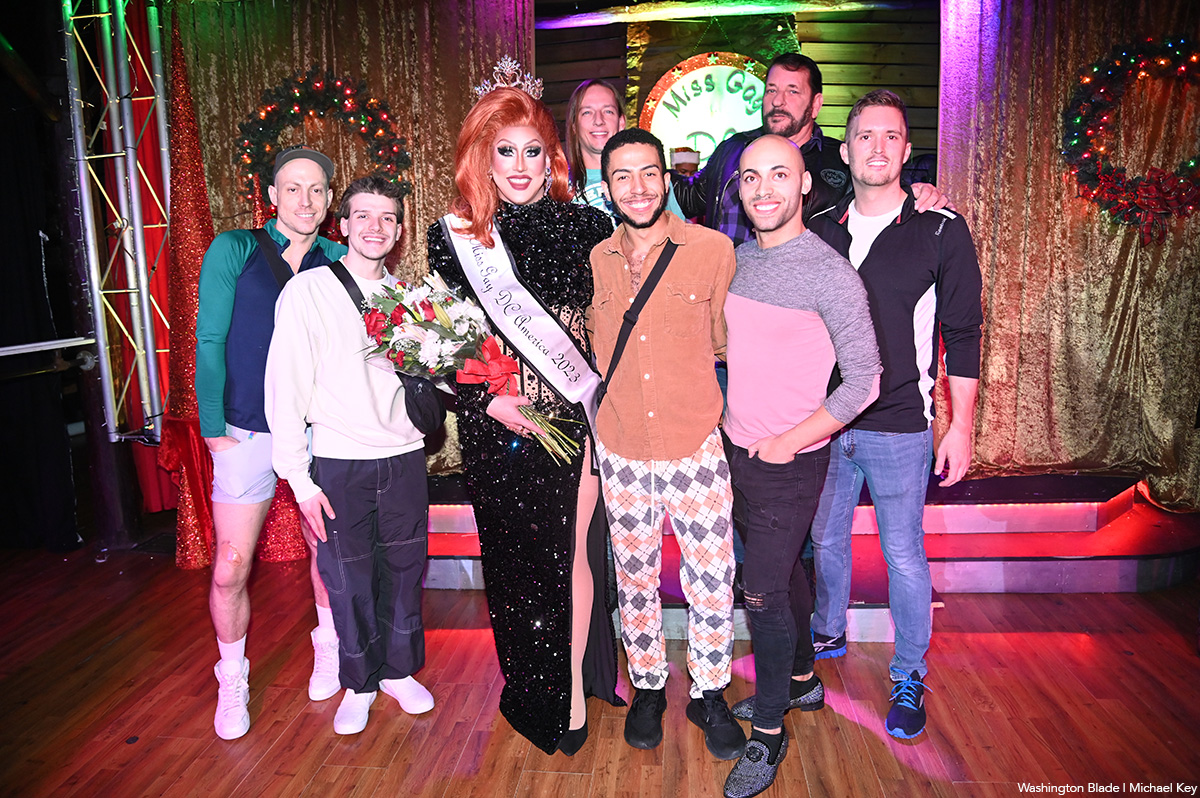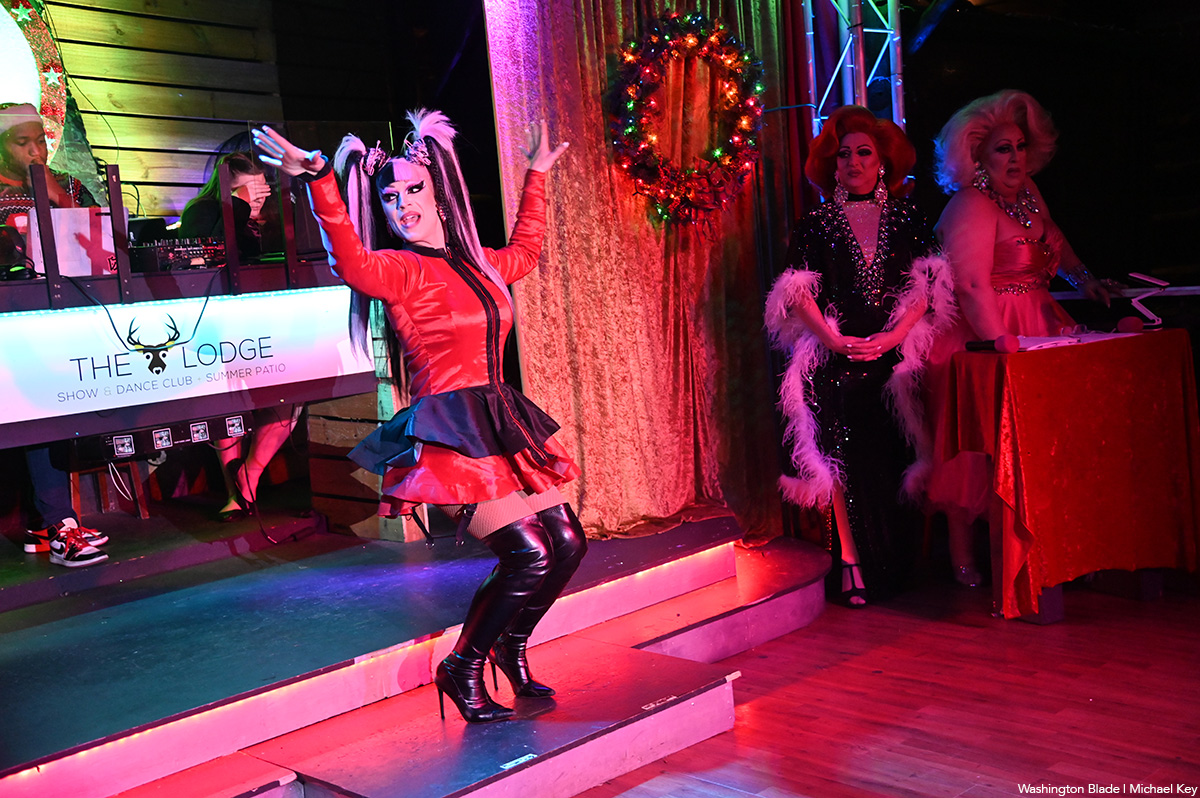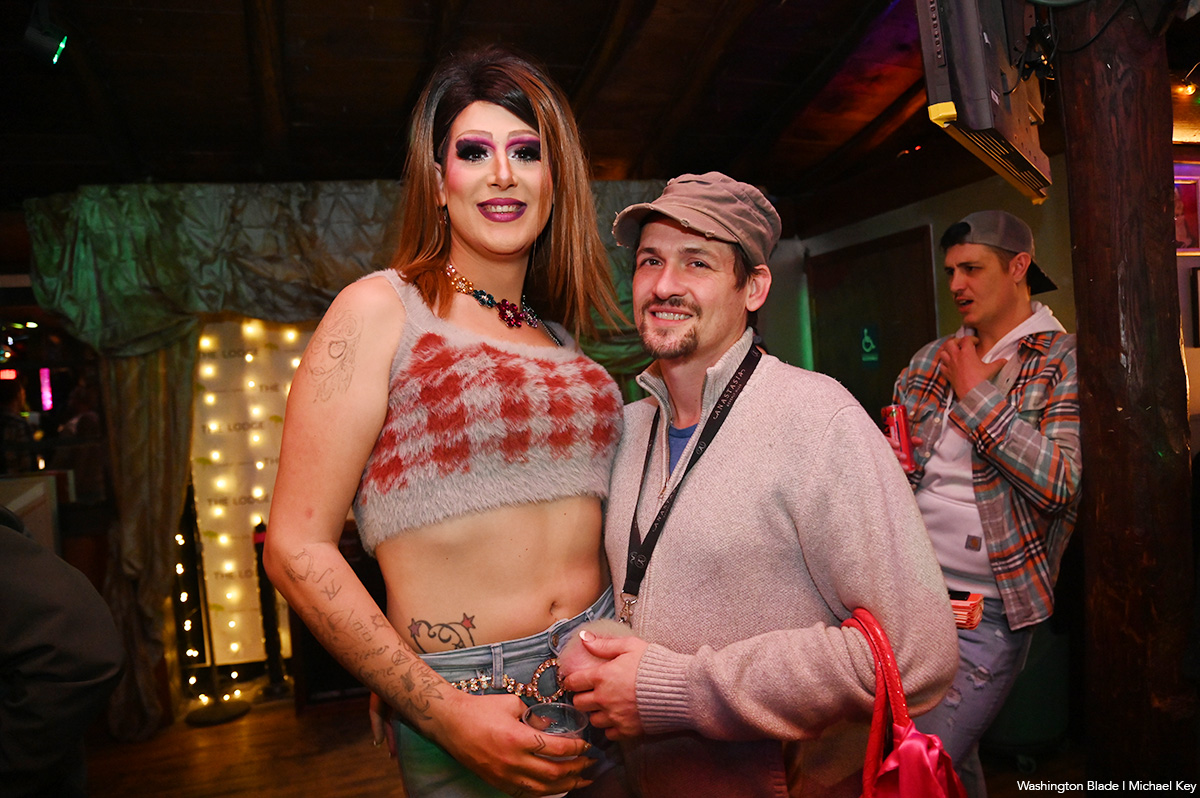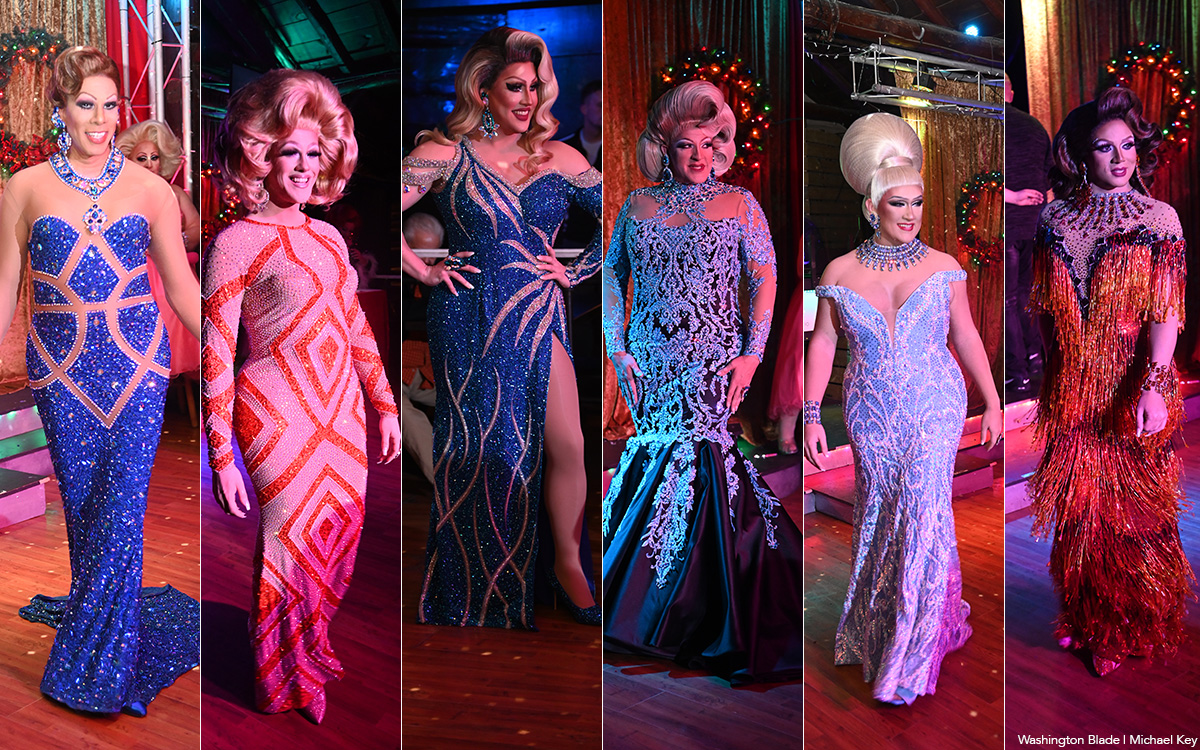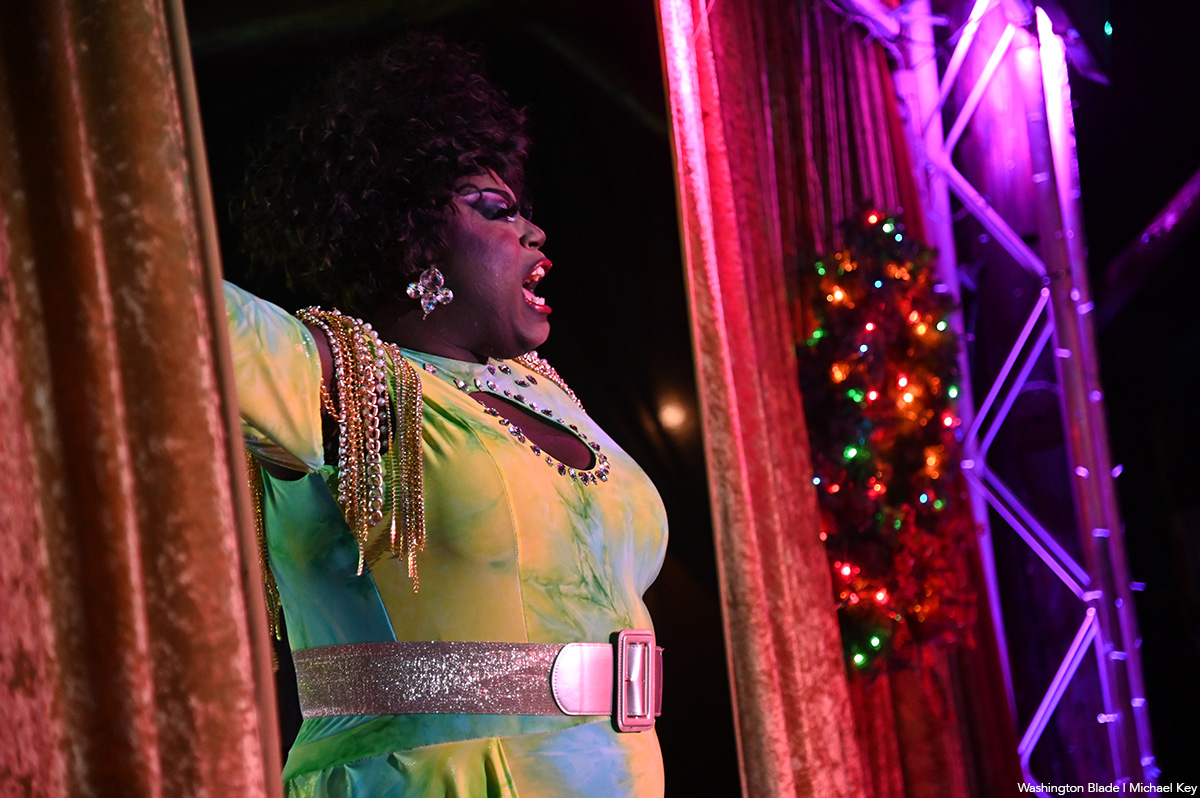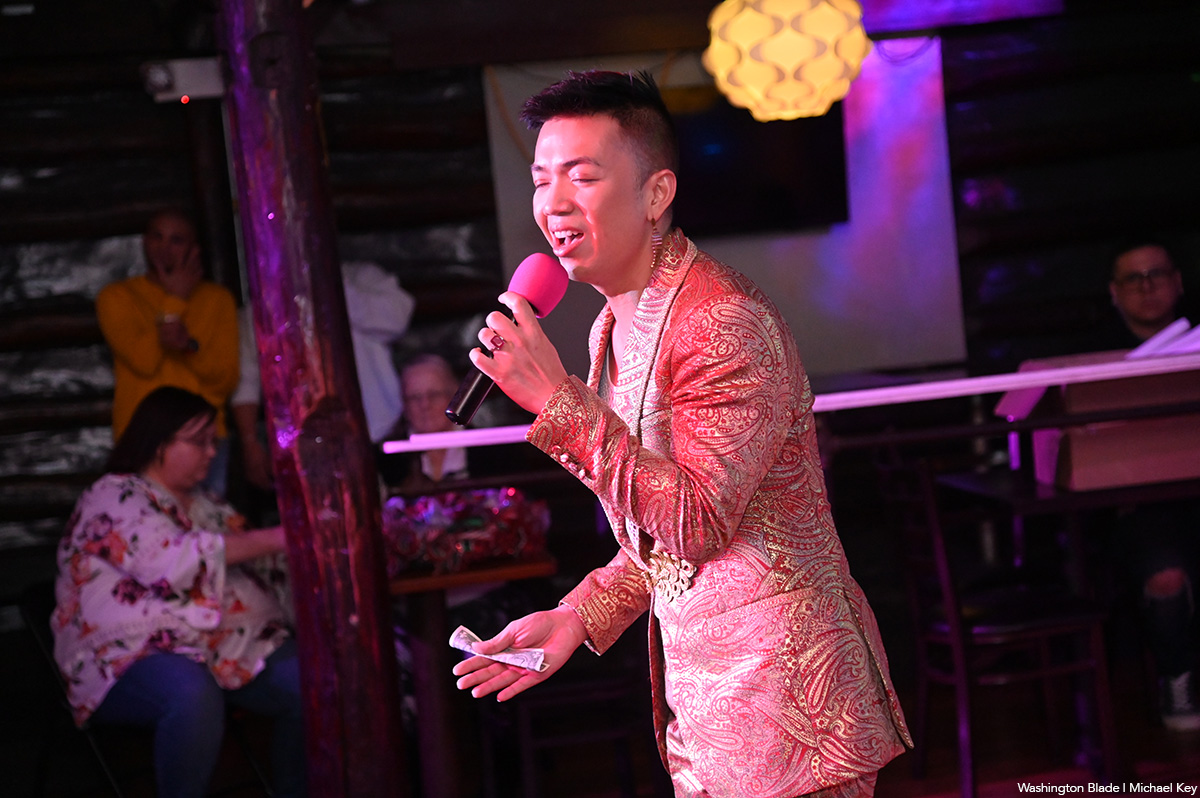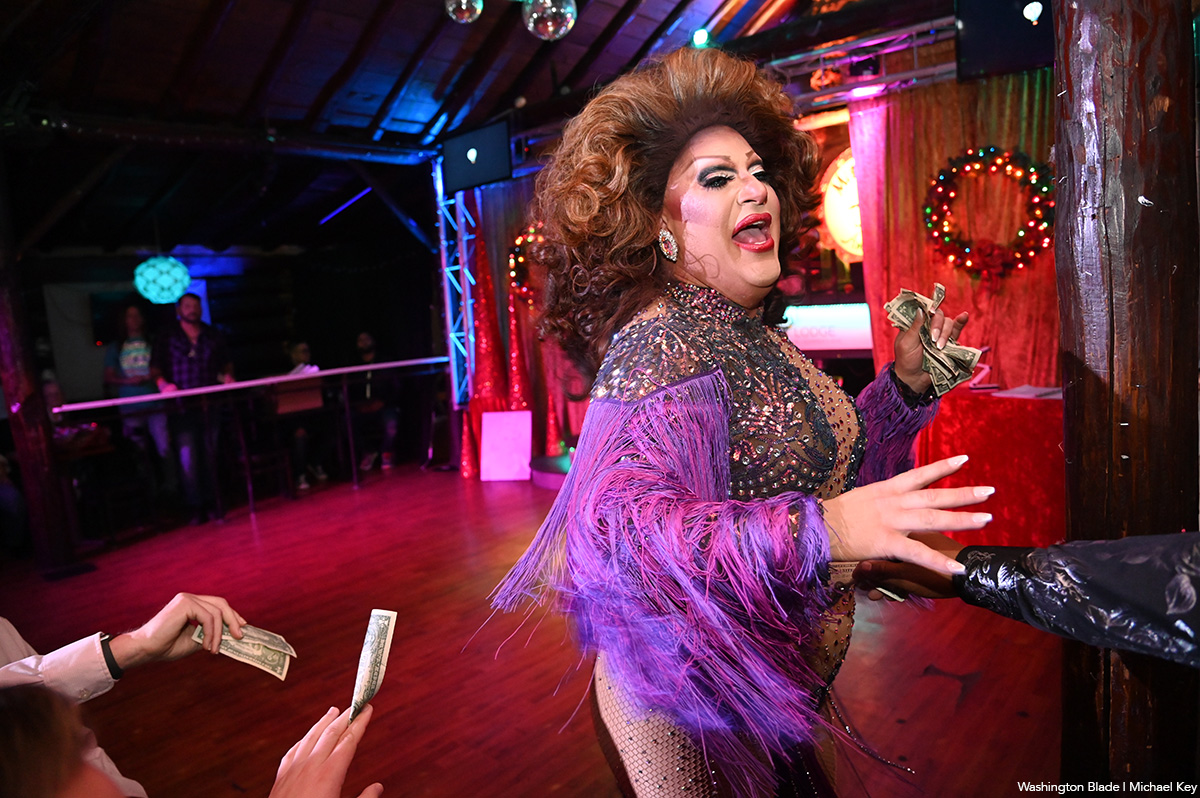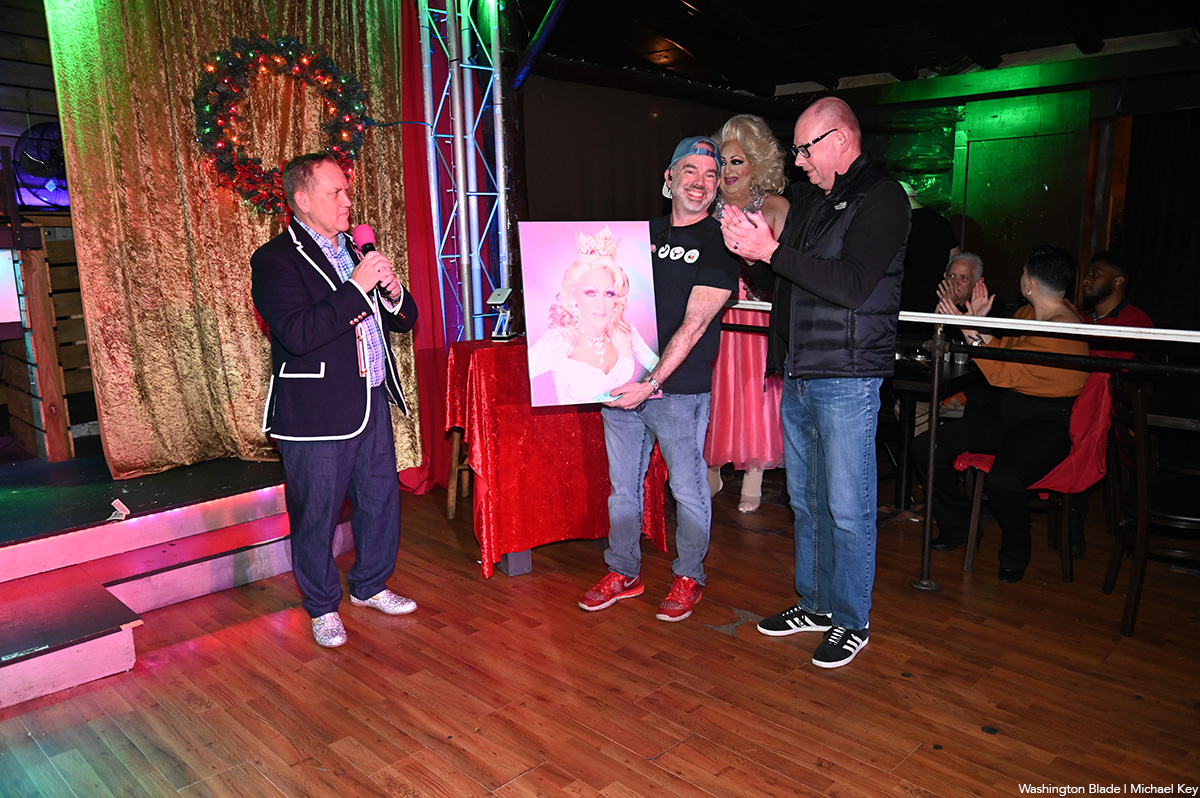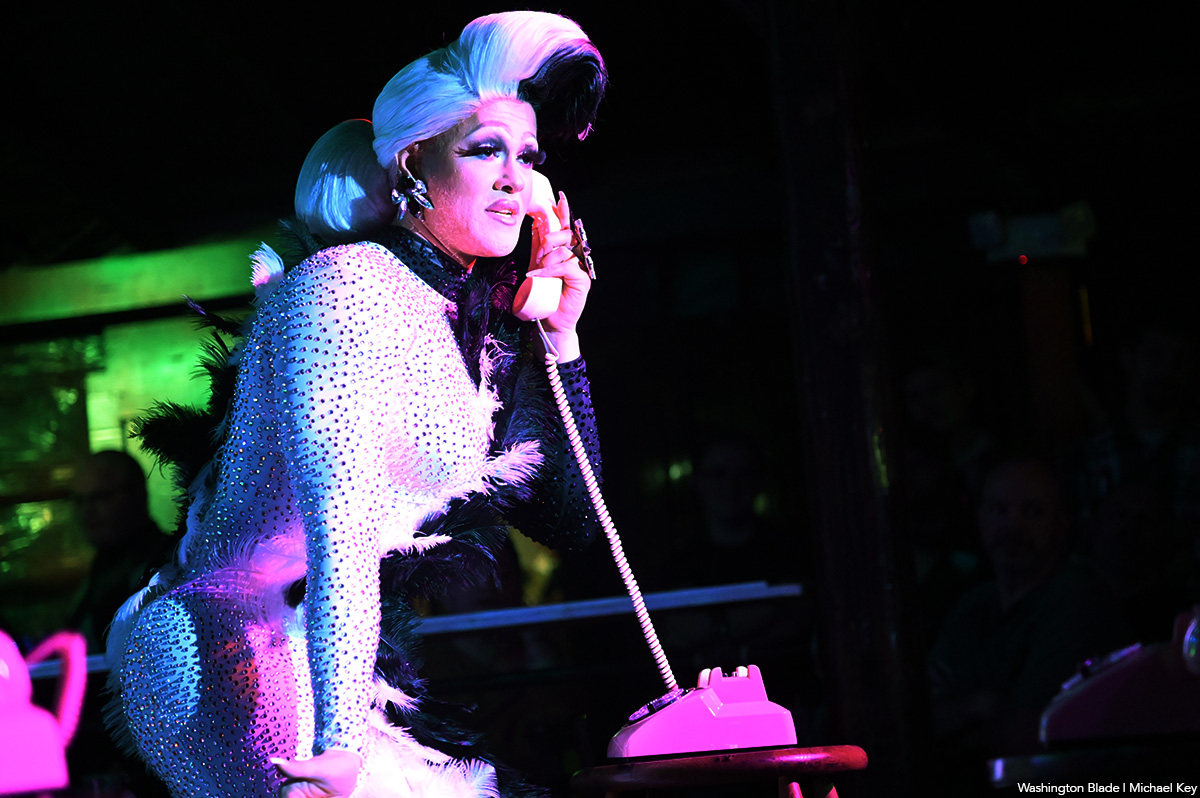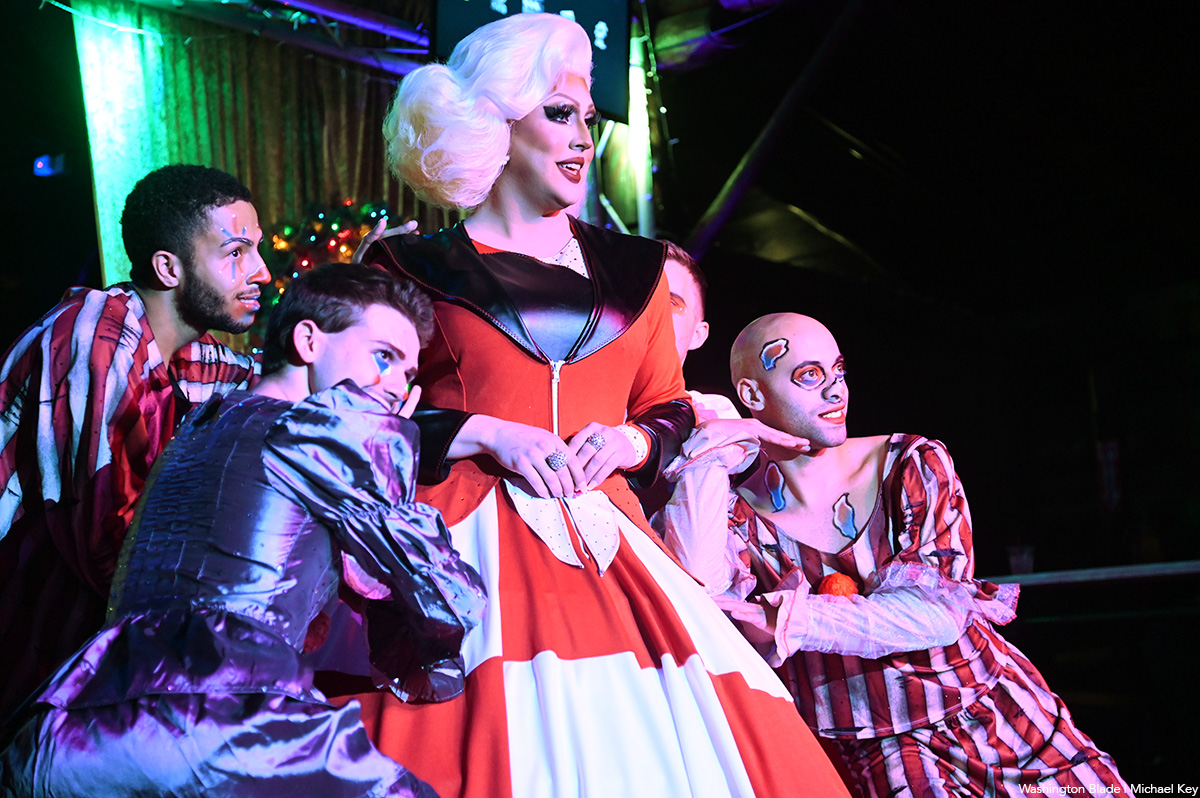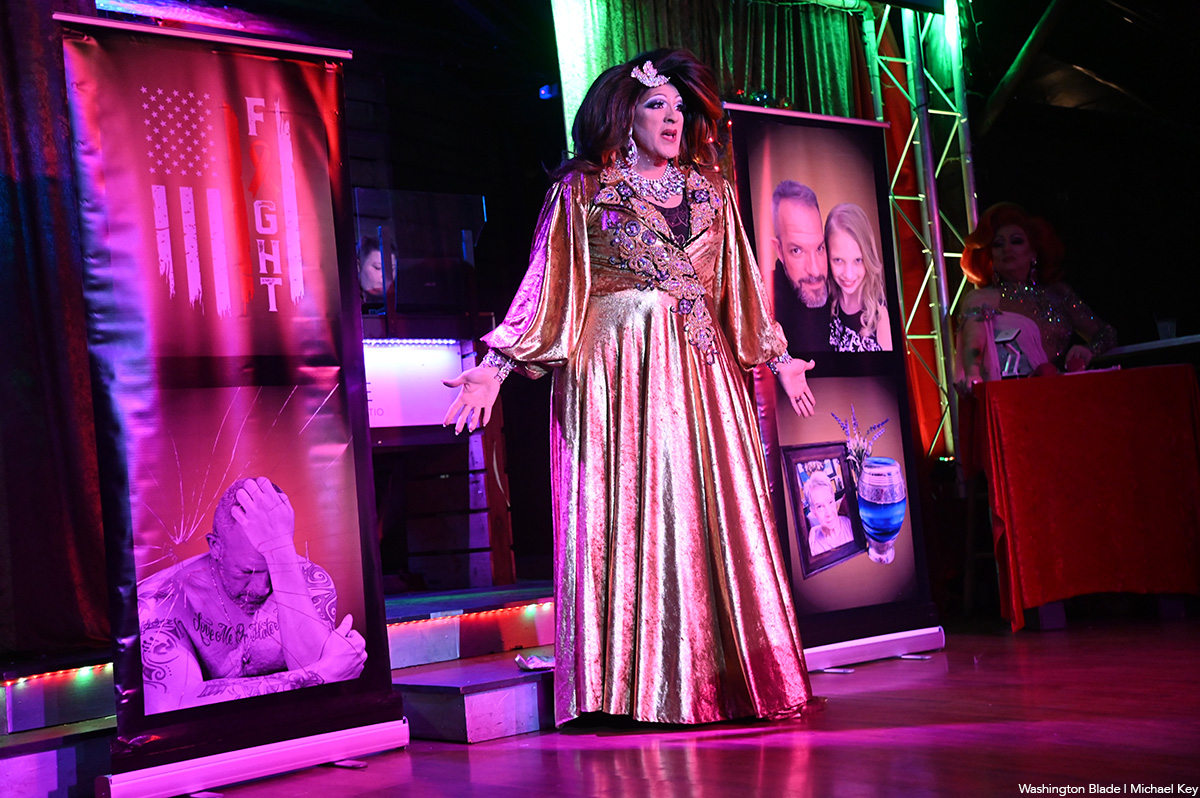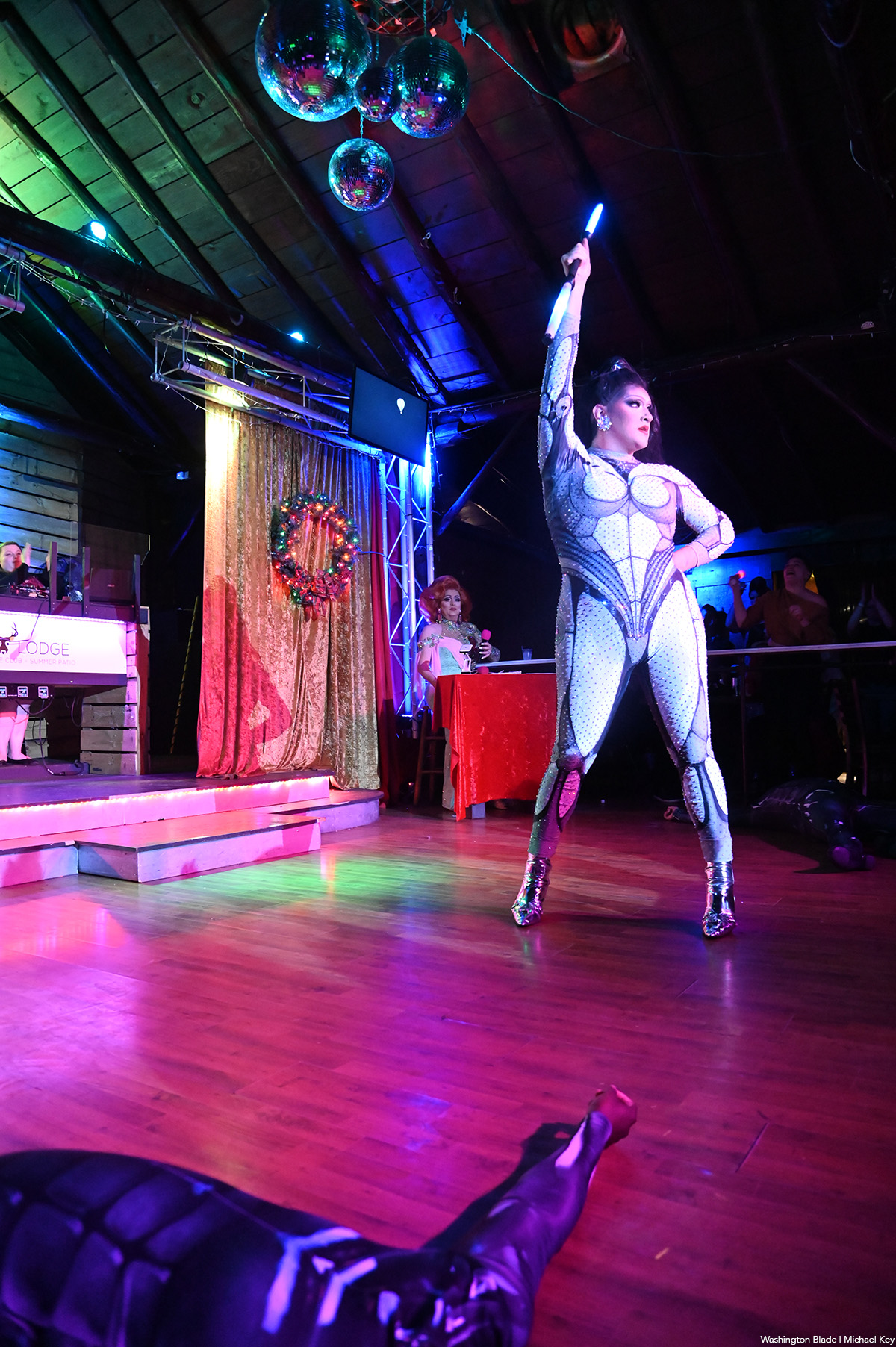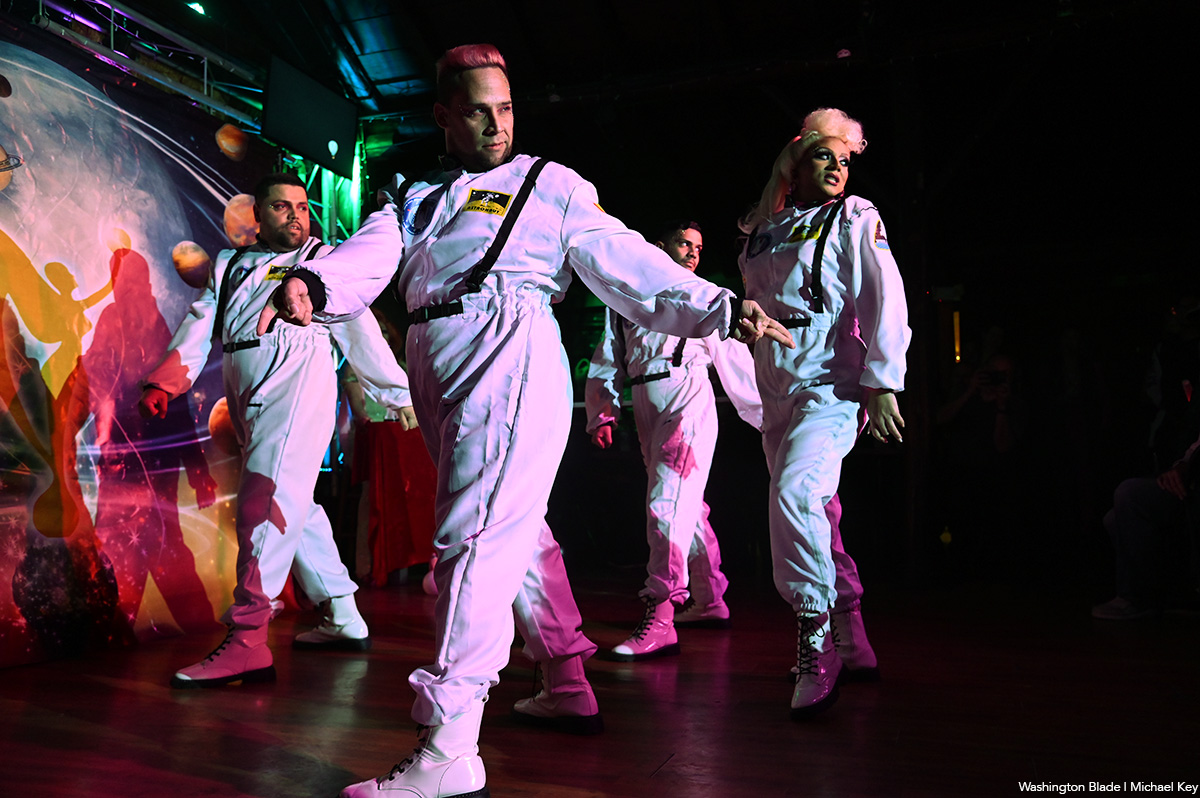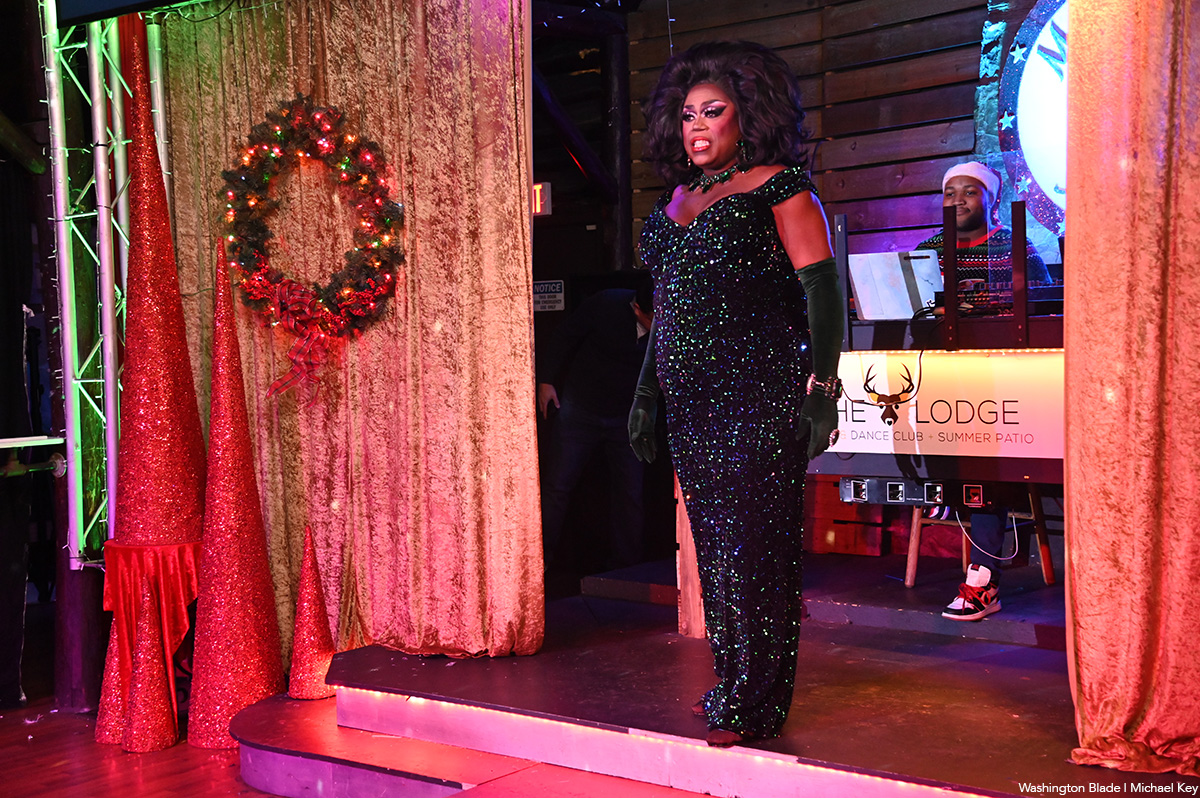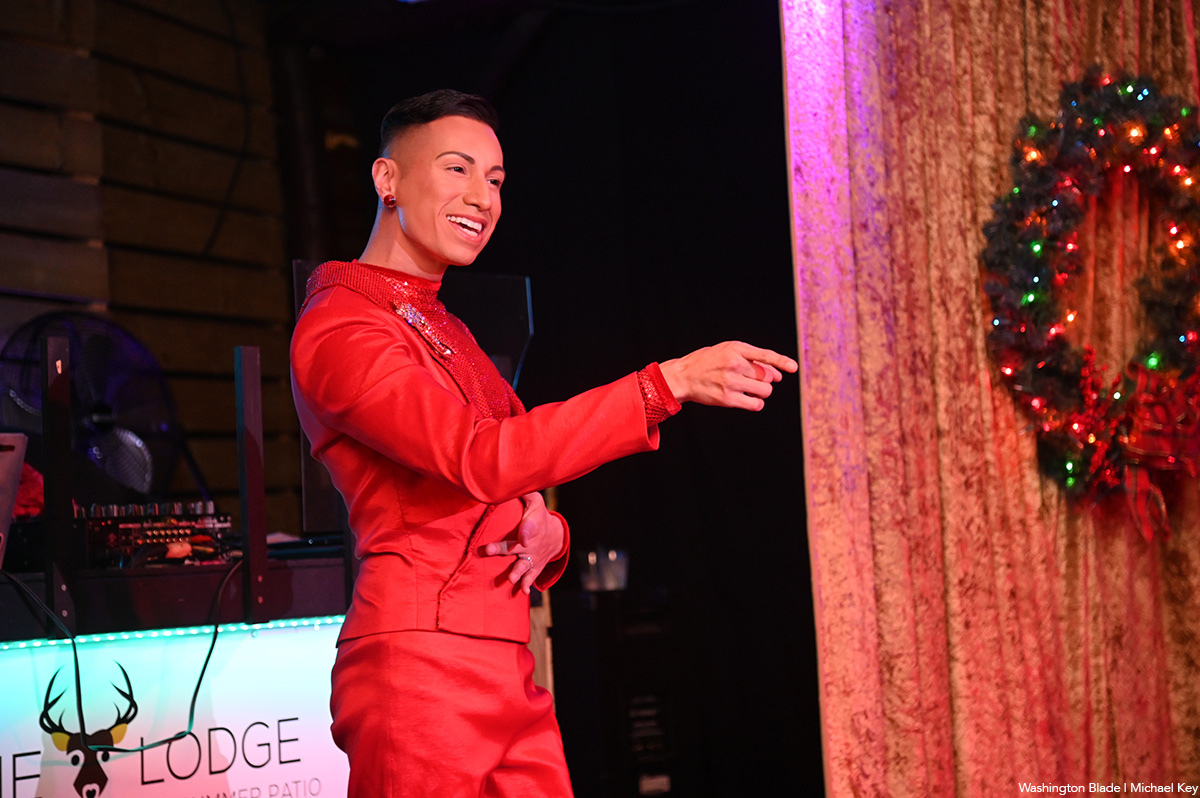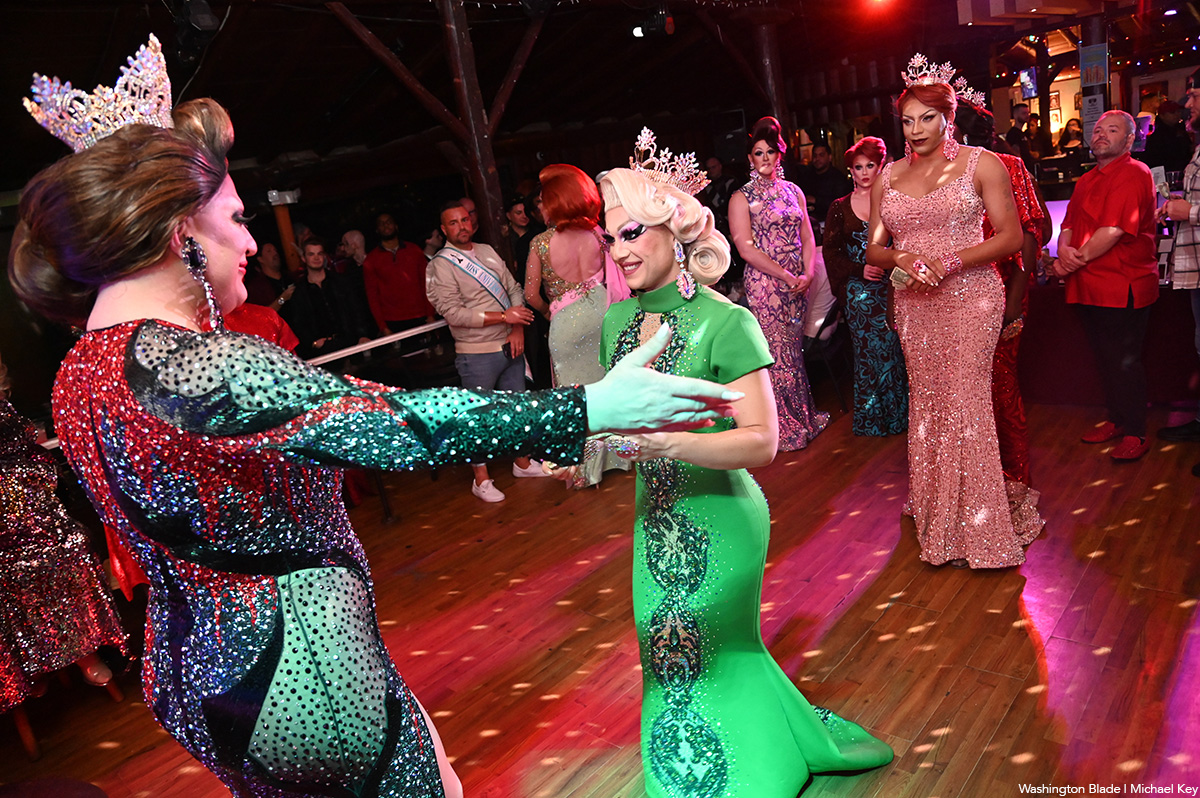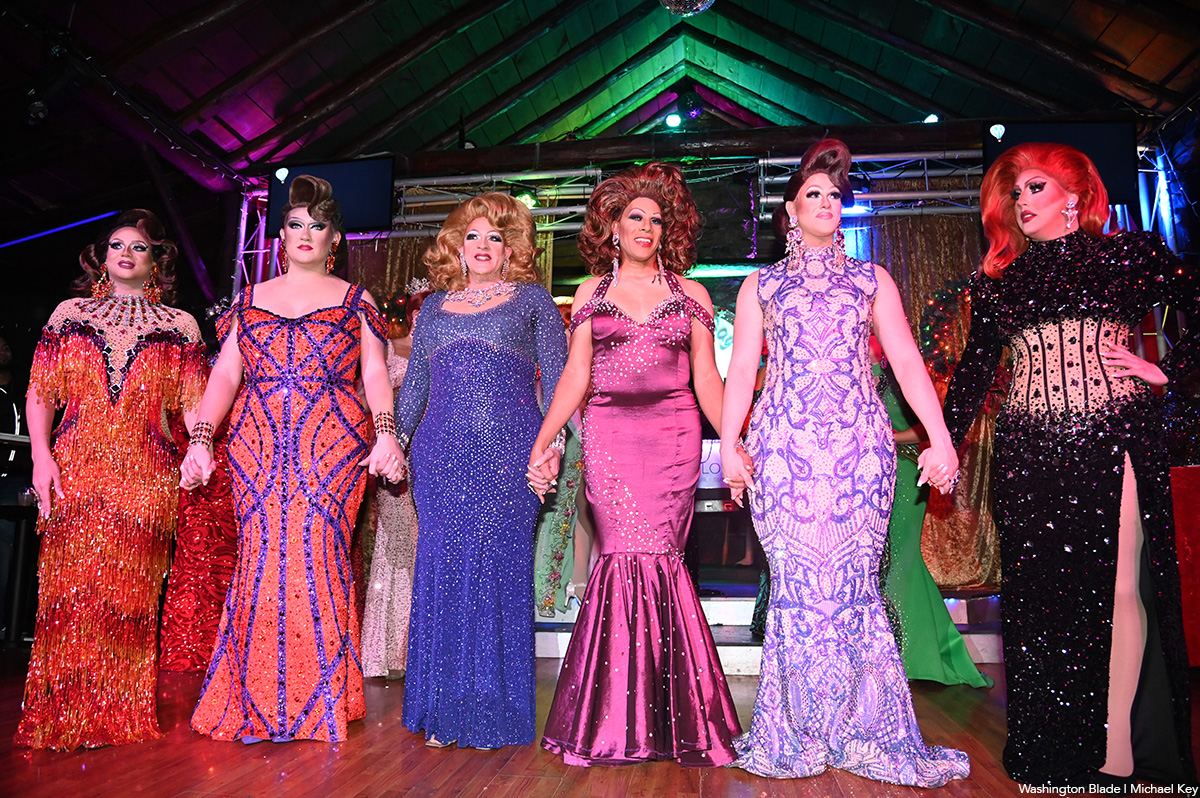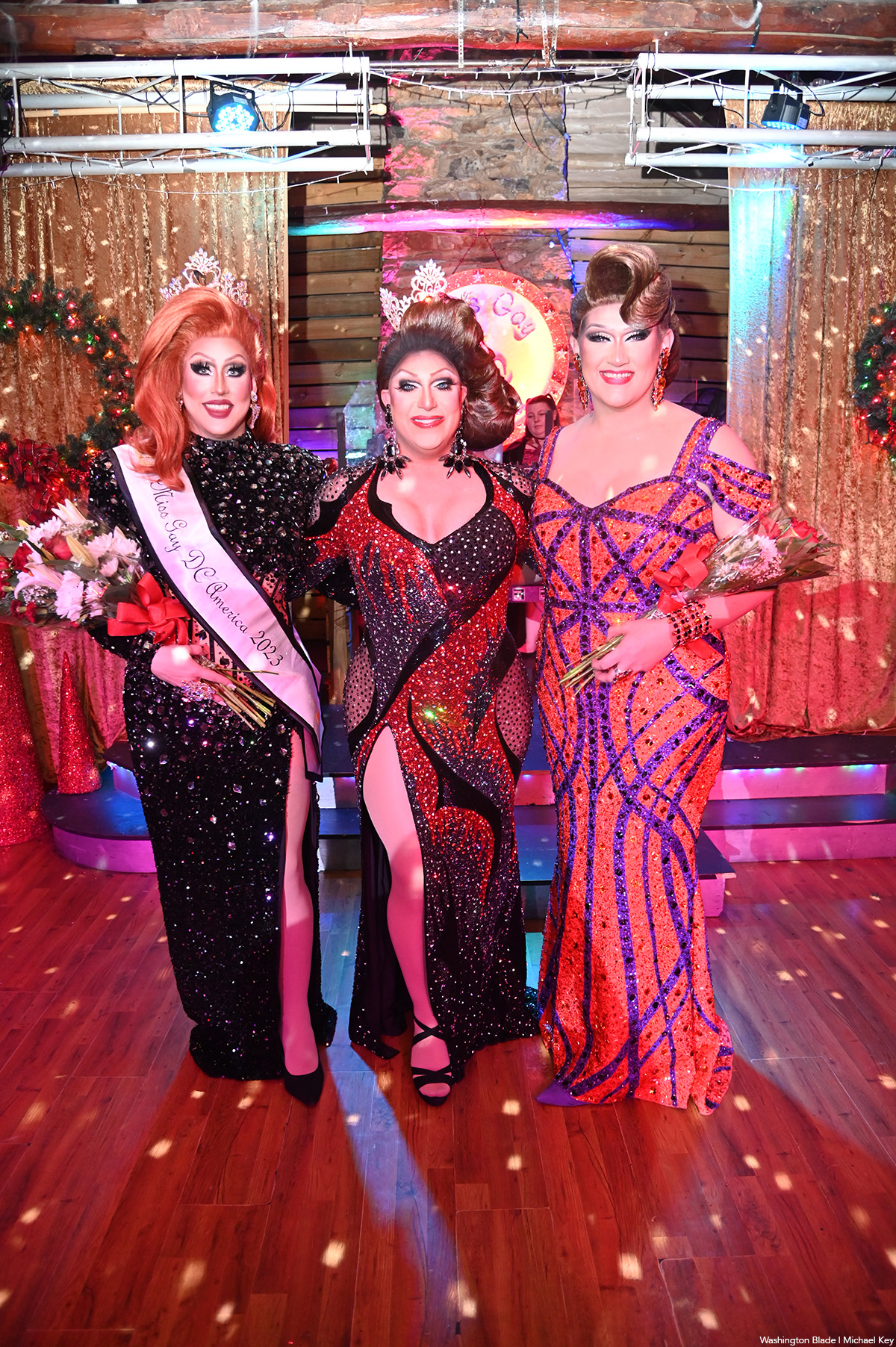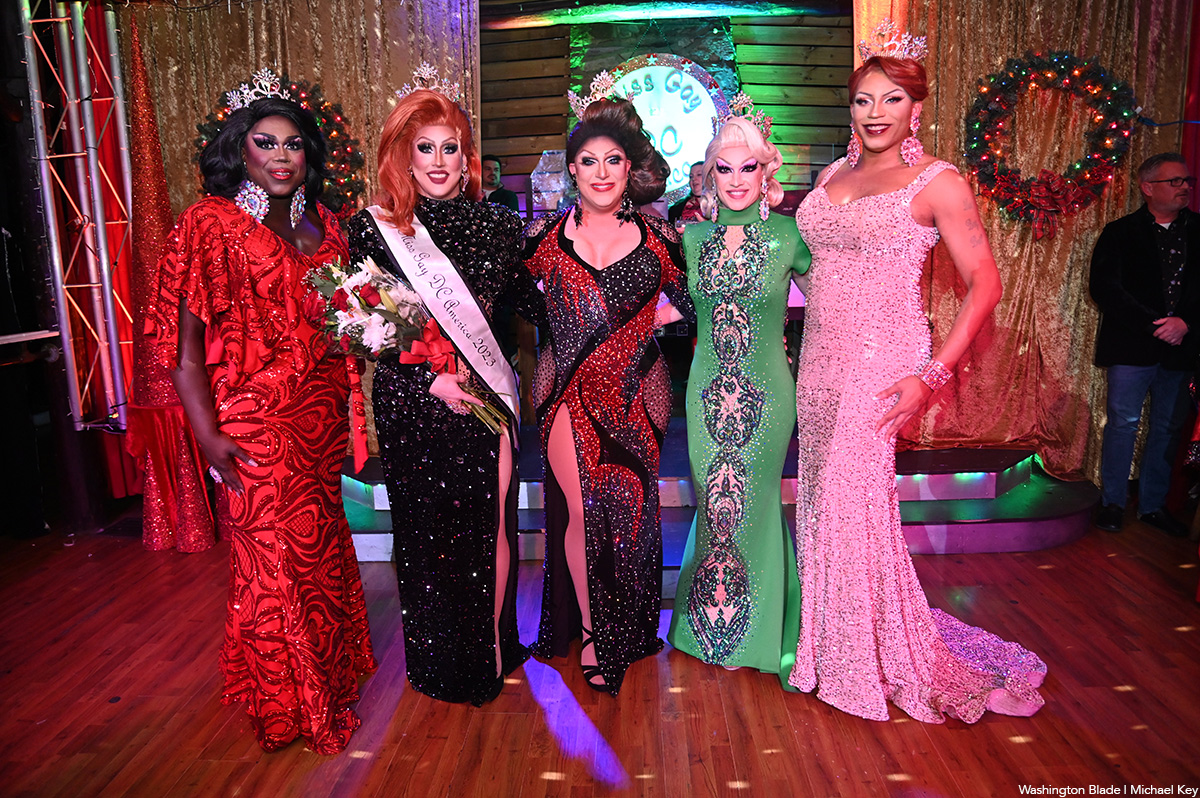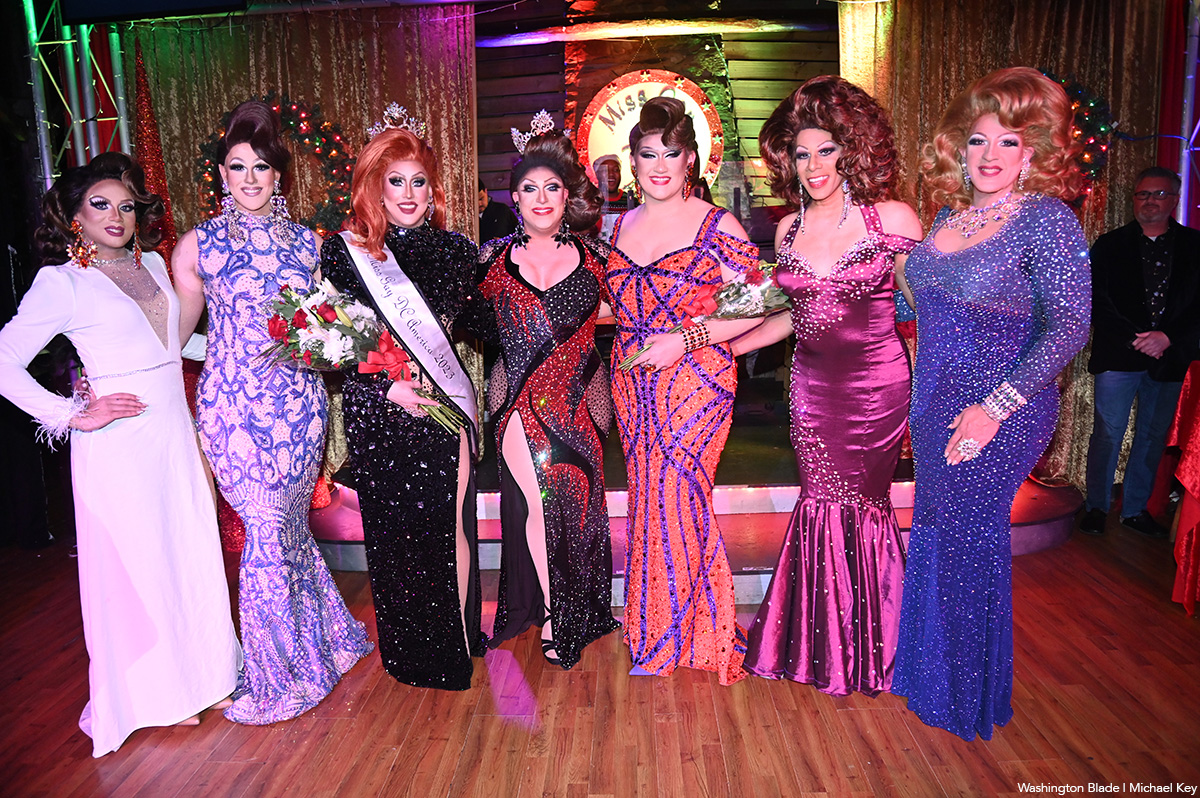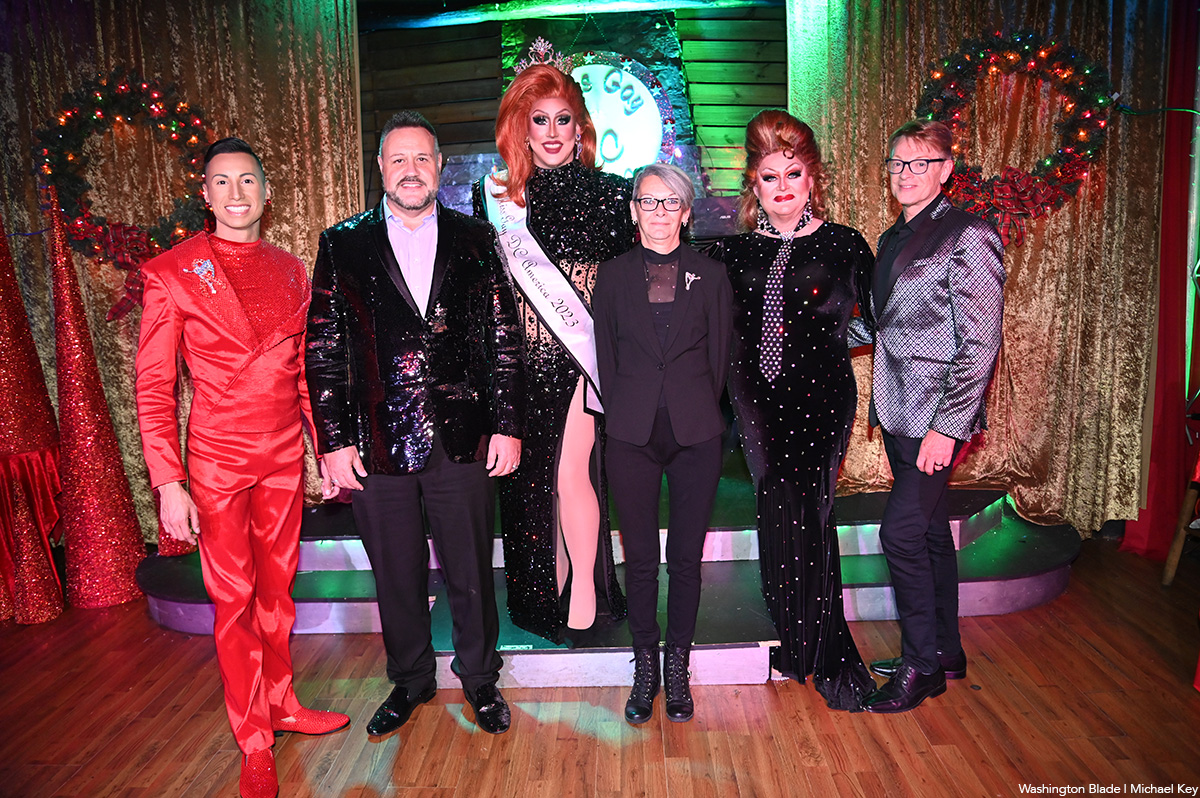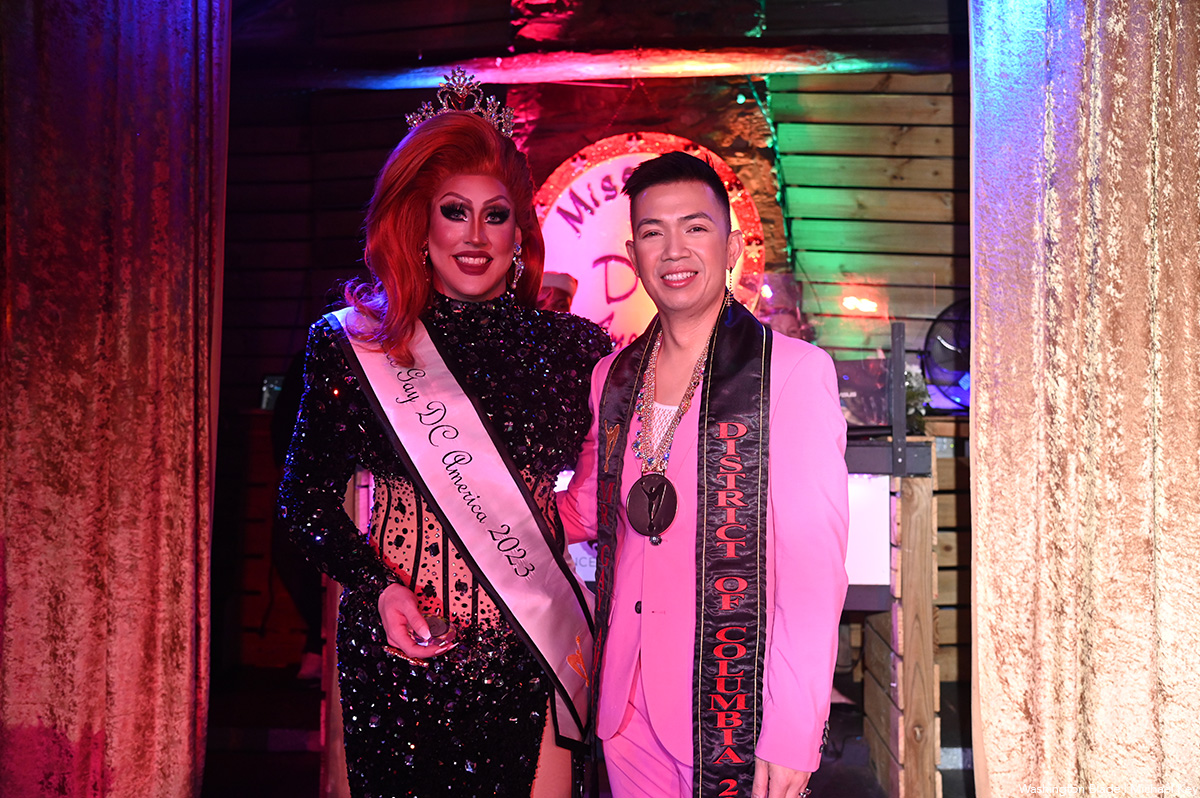 Covering Miss Gay DC at @TheLodgeMD for @WashBlade pic.twitter.com/LSYpfzmKM5

— Michael Patrick Key (@MichaelKeyWB) December 3, 2023
More queer books we love
Bellies: A Novel, Time Out and more for your gift list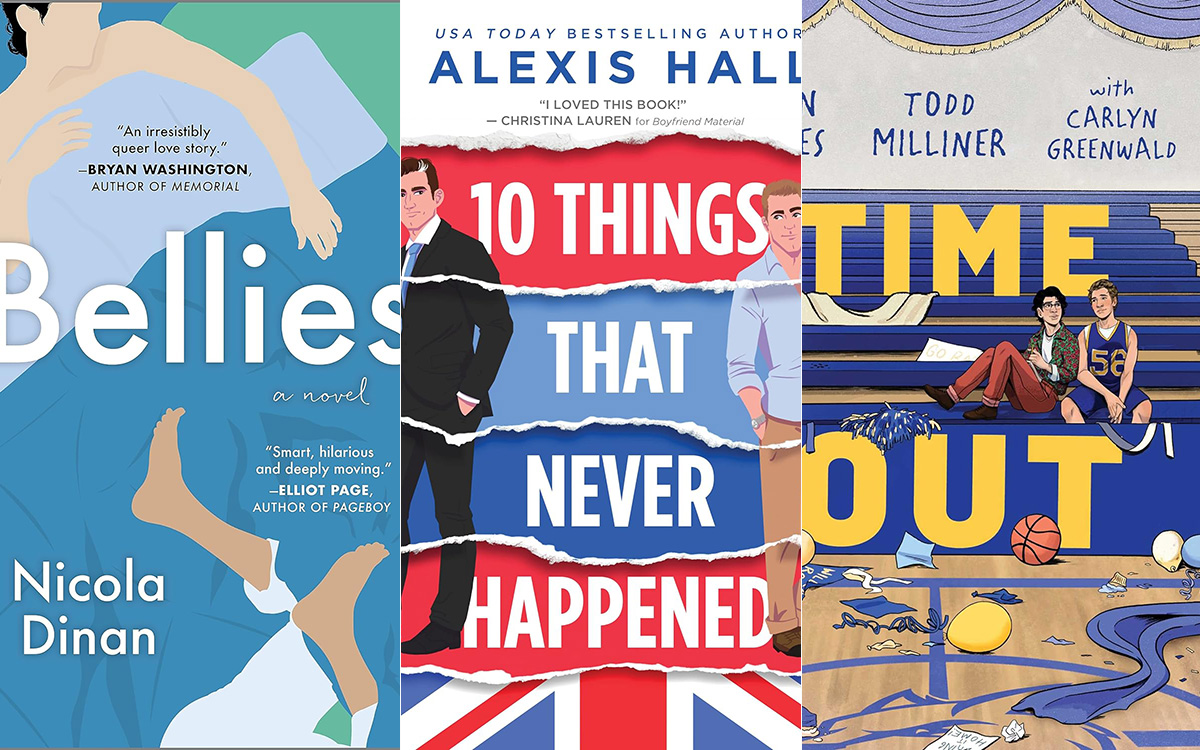 For the person on your gift list who'd love a boy-meets-boy story, wrap up "Bellies: A Novel" by Nicola Dinan (Hanover Square Press), the tale of a playwright and the man who loves him wholly, until a transition threatens to change everything.
If there's a romantic on your list, then you're in luck: finding a gift is easy when you wrap up "10 Things That never Happened" by Alexis Hall (Sourcebooks), the story of Sam, whose job is OK, and his boss, Jonathan, who should have never hired Sam. Too late now, except for the romance. Wrap it up with "Time Out" by Sean Hayes and Todd Milliner with Carlyn Greenwald (Simon & Schuster), the story of a basketball player who's newly out of the closet, and a politically minded boy who could easily get his vote.
For the person on your list who likes to read quick, short articles, wrap up "Inverse Cowgirl: A Memoir" by Alicia Roth Weigel (HarperOne). It's a collection of essays on life as an intersex person, and the necessity for advocating for others who are, too.
Our favorite books for holiday gifts
Hitchcock, Britney, Barbra, and more!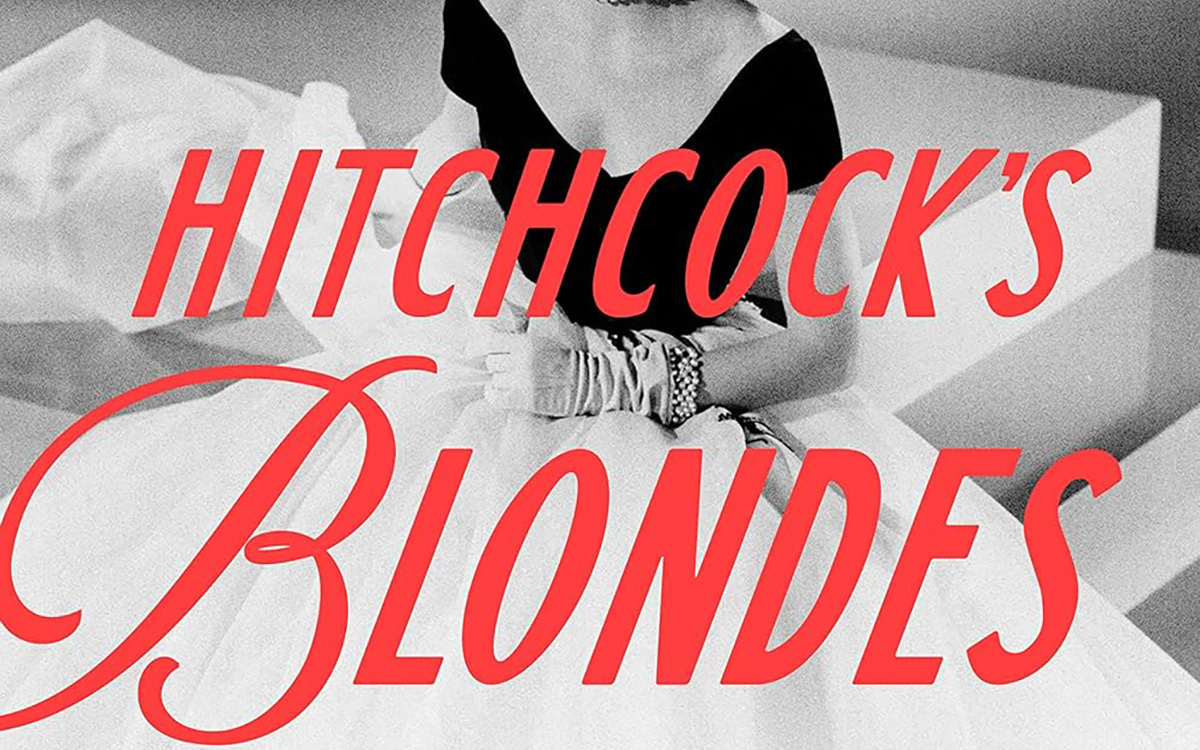 When it gets dark early, it's cold outside and you want to spice up your life, what's more intriguing than a book? Here are some holiday gift ideas for book lovers of all ages.
Who isn't fascinated by the dark, twisty, sometimes, mordantly witty, movies of Alfred Hitchcock, or by Grace Kelly, Tippi Hedren, Ingrid Bergman and the other actresses in his films? "Hitchcock's Blondes: The Unforgettable Women Behind the Legendary Director's Dark Obsession" by Laurence Leamer, author of "Capote's Women," is an engrossing story not only of Hitchcock, but of the iconic "blondes" he cast in some of his most beloved movies from "39 Steps" to "Rear Window" to "Vertigo" to "Psycho." $29. G.P. Putnam's Sons.
Reading about Hitchcock, no matter how intriguing the book, is never as good as watching his films. "Alfred Hitchcock: The Essentials Collection" (Blu-ray $39.96. DVD: $32.40) features "Rear Window," "North by Northwest," "Psycho" and "The Birds."
"Corona/Crown," by D.C.-based queer poet Kim Roberts in collaboration with photographer Robert Revere, is a fab present for lovers of photography, museums, and poetry. Revere and Roberts were deeply affected by the closure of museums during the COVID pandemic. In this lovely chapbook, they create a new "museum" of their own. "This is what I learned when the pandemic struck," Roberts writes, "when I couldn't stop thinking about the artwork in all the museums, bereft of human eyes." $21.25 WordTech Editions
Few things are as scary and/or captivating as a good ghost story. "The Night Side of the River," by acclaimed lesbian writer Jeanette Winterson, author of "Why Be Happy When You Could Be Normal?" and "Oranges Are Not the Only Fruit," is a provocative and engrossing collection of ghost stories. These deliciously chilling stories feature spirits, avatars, a haunted estate, AI and, pun intended, lively meetings between the living and the dead. $27. Grove.
"Blackouts," a novel by queer writer Justin Torres that received this year's National Book Award for fiction, is a breathtaking book about storytelling, queer history, love, art, and erasure. A perfect gift for aficionados of characters that become etched into your DNA. $30. Farrar, Straus & Giroux.
"The Woman in Me," the memoir by Britney Spears will be devoured by queers of all ages – from tweens to elders. Much of Spears's story is known – from her youth in Louisiana to her rapid rise to fame to her conservatorship (when her father controlled her life). Yet the devil, as the saying goes, is in the details. In this riveting memoir, Spears reveals the horrifying and exhilarating aspects of her life: from how her father controlled what she ate and when she took a bath to the restrictions put on her ability to see her sons to her love of singing, dancing, and creating music. Spears writes of the queer community's "unconditional" love and support for her.  $32.99. Gallery.
Few memoirs have been more eagerly anticipated than Barbra Streisand's "My Name Is Barbra." In its nearly 1,000 pages, EGOT-winning (Emmy, Grammy, Oscar and Tony), divine, queer icon Streisand, 81, tells seemingly everything about her life. She quarreled with Larry Kramer over filming "The Normal Heart." It didn't work out: Streisand thought mainstream audiences would be turned off by explicit sex scenes. Marlon Brando and Streisand were good friends, she loves Brazilian coffee ice cream and her mother was a horror show. Contrary to how some lesser mortals see her, she doesn't see herself as a diva. The print version of "My Name is Barbra" is fab. The audio version, a 48-hour listen, which Streisand narrates, is even better. $47. Viking. $45 on Audible.
"Chasing Rembrandt," by Richard Stevenson is a terrific gift for mystery lovers. Richard Stevenson was the pseudonym for Richard Lipez, the out queer author, who wrote witty, engaging mysteries featuring the openly gay detective Donald Strachey. Sadly, Stevenson died in 2022. But, "Chasing Rembrandt," a novel featuring Strachey and his romantic partner Timmy, was published this year. The idea for the story was sparked by a real-life incident when paintings were stolen from the Isabella Stewart Gardner Museum. "Robbers wreak havoc, smashing the glass covers protecting masterpieces and slicing paintings out of their frames," Stevenson writes at the beginning of this entertaining story, "They make off with thirteen works, including three Rembrandts and a Vermeer, worth more than half a billion dollars and beloved in the world of art. It is arguably the greatest property theft in human history."
With the repartee of Nick and Nora and the grit of Philip Marlowe, Strachey works to solve this mystery. $16.95. ReQueered Tales.
Some books never get old. "The Wild Things," the beloved children's picture book written and illustrated by acclaimed gay writer and illustrator Maurice Sendak, was published in 1963. Sixty years later, the Caldecott Medal-winning classic is still loved by three to five-year-olds, their parents, siblings, aunts, and uncles. A new digital audio version of "Where the Wild Things Are," narrated by Michelle Obama, was released this fall. Who can resist the Wild Things, when they plead: "Oh, please don't go–we'll eat you up–We love you so!"? Widely available in hard cover, paperback and e-book format. Audio: $5.50.
What's more fun than playing a festive album while you're reading during the holidays? Deck the halls! This year, queer icon Cher has released "Christmas," her first holiday album. Highlights of the album include: Cher singing with Cyndi Lauper on "Put A Little Holiday In Your Heart," Stevie Wonder on "What Christmas Means to Me" and Darlene Love on "Christmas (Baby, Please Come Home)" and the rapper Tyga on "Drop Top Sleigh Ride." The perfect gift for Cher aficionados.
The Blade may receive commissions from qualifying purchases made via this post.