Best of Gay D.C. XIII: Dining
Winners from the Blade's readers poll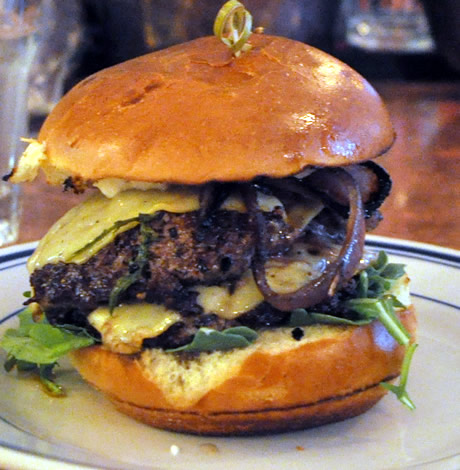 To see the winners of the Washington Blade's Best of Gay D.C. readers poll in other categories, click here.
Best new restaurant
Barcelona
Runner-up: Rose's Luxury
In the heart of the booming 14th Street N.W. corridor near Logan Circle is Barcelona, an always-bustling spot that has one of the largest outdoor seating areas in the neighborhood and a classy-yet-low-key vibe on the block between Q and R streets. Part of a chain, the restaurant, under the direction of Executive Chef John Critchley, features mostly tapas but has a few entrees as well. Many are Spanish-inspired (e.g. spiced beef empanadas or potato tortilla) but not all. It opened October 2013. (JD)
Barcelona Wine Bar & Restaurant
1622 14th St., N.W.
202-588-5500
Best Date Restaurant
Floriana
Runner-up: Le Diplomate
Best Wine Bar
Dito's Bar at Floriana
Runner-up: Cork
The perfect date night is planned for you at Floriana. Authentic Italian food, like butternut squash ravioli and lasagna, can transport any date from D.C. to Italy. Stop by Dito's Bar for a drink to complete the romantic evening. All you have to do is show up. (MC)
Floriana
1602 17th St., N.W.
202-667-5937
Best Dessert
Curvy Mama Pies
Runner-up: Cake Love
Never grab a grocery store pie for the party again. Curvy Mama Pies' online ordering service can have your pies ready in 48 hours. Try old favorites like "The Best Apple Pie Ever" and pumpkin pie or step outside the pie box and try "Aztec Chocolate Chess" or "Sweet Potato Bourbon." (MC)
Curvy Mama Pies
Bethesda, Md.
301-717-3010
Best Boozy Brunch
Level One
1639 R St., N.W.
202-745-0025
Runner-up: Freddie's Beach Bar
Best Chef
Jamie Leeds (Hank's Oyster Bar)
Runner-up: Jose Andres (Jaleo, Oyamel, etc.)
Long-time out restaurateur Jamie Leeds adds another accolade to her long list. In Washington since 2002, she opened the first Hank's Oyster Bar in 2005 and now has locations in Capitol Hill and Old Town Alexandria in addition to its Q Street location just off 17th Street, N.W. If you're into oysters, competitor Pearl Dive Oyster Palace on 14th, is undeniably great, but Hank's always has a bounty of nirvana-inducing selections from a bewilderingly far-flung group of locales that are always mind bogglingly fresh. D.C. oyster heaven doesn't get any better than this. (JD)
Hank's Oyster Bar
1624 Q St., N.W.
Washington
202-462-HANK
1026 King St.
Alexandria, Va.
703-739-HANK
633 Pennsylvania Ave., S.E.
Washington
202-733-9171
Best Late Night Restaurant
Amsterdam Falafel
Runner-up: Annie's Paramount Steak House
Don't let your standards slip just because it's after hours. Fresh falafels are made to order here with 21 sauces and toppings to choose from. Customize the fries as well with dressings and sauces like Dutch mayo or homemade peanut sauce. (MC)
Amsterdam Falafel
1830 14th St., N.W.
202-232-6200
Best Coffee Shop
Soho Tea and Coffee
Runner-up: The Coffee Bar
Ditch the Starbucks and try a specialty coffee at Soho Tea and Coffee. Drinks with fun names like Hello Gorgeous Macchiato and Betty Boop, white or dark chocolate mixed with coffee, make this not your typical coffee shop. (MC)
2150 P St., N.W.
202-463-7646
Best Rehoboth Restaurant
Dos Locos
Runner-up: Purple Parrot
Whether you're looking to watch a game with friends at the bar while downing the renowned margaritas or in need of a family-friendly place for dinner, the gay-owned Dos Locos delivers. There are seasonal specials (don't miss the pumpkin margarita), tequila tasting dinners, inventive entrees (we love the duck quesadilla) and unbeatable specials (like the $20 pitchers of sangria on Saturdays). (KN)
Dos Locos
208 Rehoboth Ave.
302-227-3353
Best Caterer
Chef Patrick
Runner-up: R&R Catering
Best Pizza
Matchbox
Locations vary
Runner-up: &Pizza
Best Burger
Duke's Grocery
Runner-up: Shake Shack
Inspired by East London corner cafes, Duke's Grocery provides a casual environment. The menu changes daily based on which ingredients, sourced from local purveyors, are fresh and seasonal. The burgers, like all other dishes, are made from scratch. (SMH)
Duke's Grocery
1513 17th St., N.W.
202-733-5623
Best Baltimore Restaurant
Woodberry Kitchen
Runner-up: City Café
Woodberry Kitchen is celebrating seven years in business and it's still impossible to get a table without a reservation. Woodberry was an early proponent of the now-ubiquitous trend of farm-to-table cuisine. Chef Spike Gjerde is a James Beard semi-finalist as is the bar program. Woodberry supports sustainable agriculture, using ingredients from the Chesapeake region in its New American dishes. The success helped spawn a hot new spot, Parts & Labor, a butcher shop and restaurant, but there's nothing like the original. Just make a reservation. (KN)
Woodberry Kitchen
2010 Clipper Park Road, #126
410-464-8000
Best Food Truck
D.C. Empanadas
Runner-up: Red Hook Lobster
D.C.'s only mobile gourmet empanada truck takes great care to provide hand-made delicacies using only local ingredients. A wide variety of beef, pork, chicken and vegetarian options rotate daily. Check Twitter @DCEmpanadas for the truck's location. (SMH)
D.C. Empanadas
703-400-5363
Best Cheap Eat
District Taco
Runner-up: Stoney's
What originated as a food truck in 2009 now serves the community in four locations in and around D.C. The Yucatan-style tacos are simple, healthful and made from quality ingredients and served in environmentally friendly packaging. (SMH)
District Taco
703-560-0369
Best Farmer's Market
Eastern Market
225 7th St. S.E.
202-698-5253
Runner-up: Dupont Circle FRESHFARM Market
Best Steak
Ray's The Steaks
Runner-up: Ruth's Chris Steak House
Satisfy that steak craving at Ray's The Steaks. A New York strip, filet mignon or one of their butcher cuts is guaranteed to hit the spot. Their beef is all aged in house and cuts butchered daily for the ultimate tasting experience. (MC)
Ray's The Steaks
2300 Wilson Blvd., Arlington, Va.
703-841-7297
Best Donut
Winner: District Doughnut
Runner-up: Krispy Kreme
Caramel apple streusel, maple butter pecan, apple cider and the list goes on for the donut flavors you can try here. The flavor schedule changes daily so be sure to come back again and again to indulge in something new. (MC)
District Doughnut
749 8th St., S.E.
202-350-0799
10 LGBTQ events this week
It is Black LGBTQ Pride and Memorial Day Weekend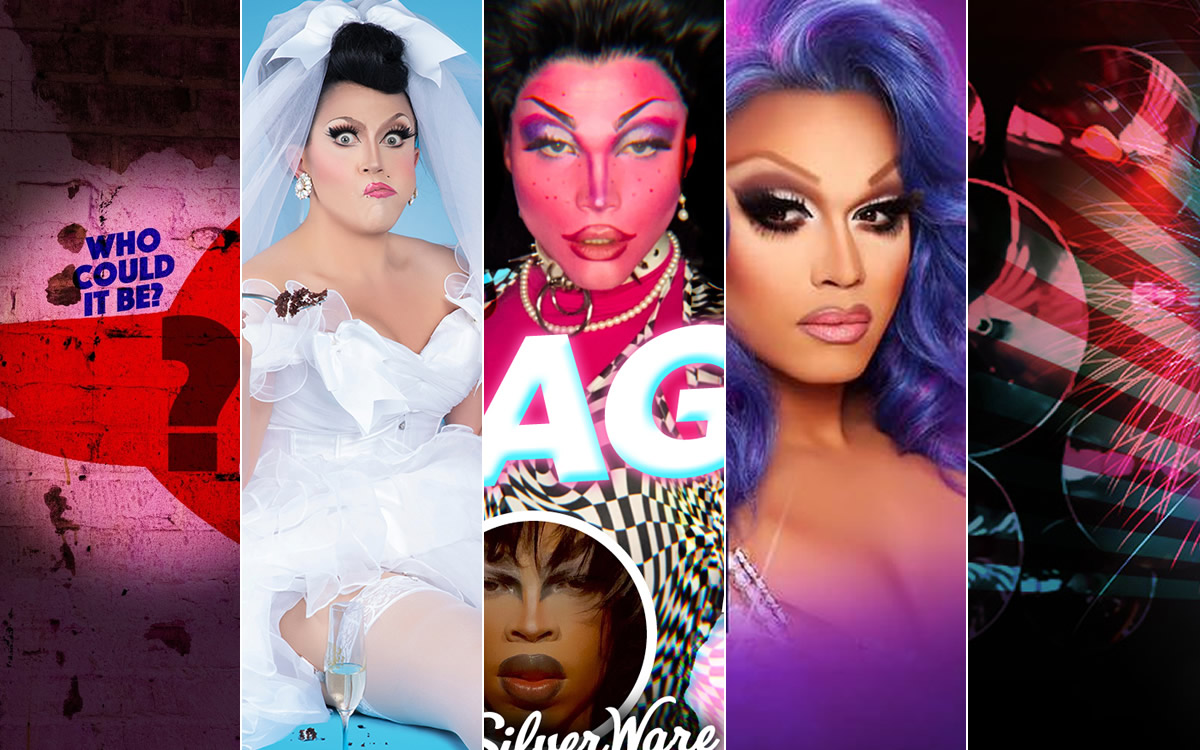 Below are our picks for some of the most fun and creative things to do this week in D.C. that are of special interest to the LGBTQ community.
BenDeLaCreme "Ready to be Committed"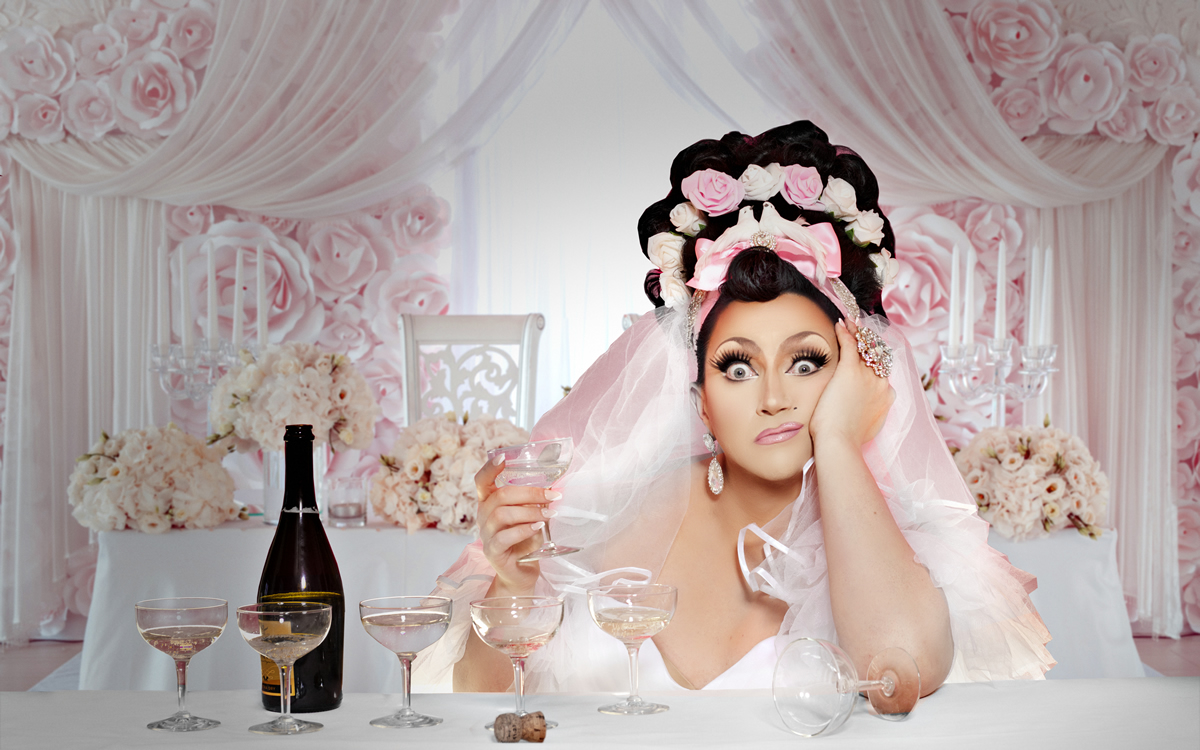 Monday, May 23
7 p.m.
9:30 Club
815 V Street, N.W.
$45
Facebook | Website | Ticketmaster
"RuPaul's Drag Race" alumni BenDeLaCreme performs "Ready to be Committed" at the 9:30 Club Monday. Doors open at 7 p.m. Seating is first come, first serve.
Mystery Reveal Party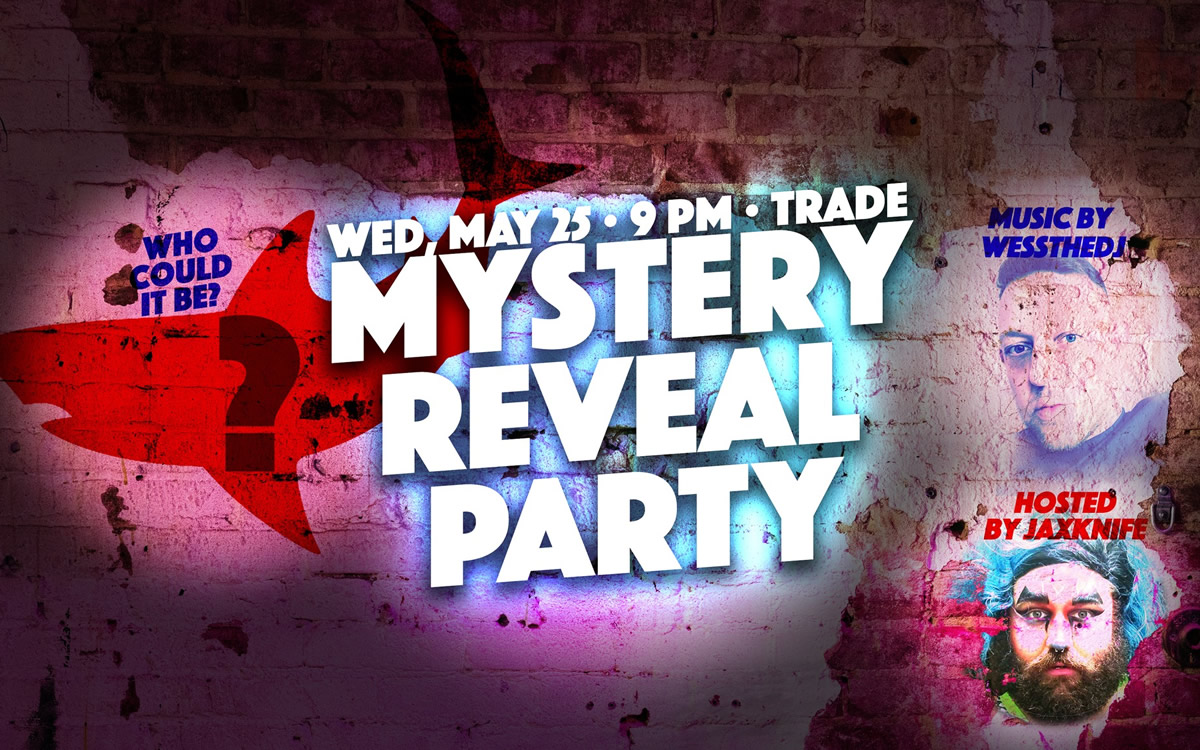 Wednesday, May 25
9 p.m.
Trade
1410 14th Street, N.W.
Facebook
Meet the mystery guest at a mystery reveal party hosted by Jaxknife on Wednesday. Mystery drink specials include $3 shots and $7 beer/shot combos.
Black, Gay and Thriving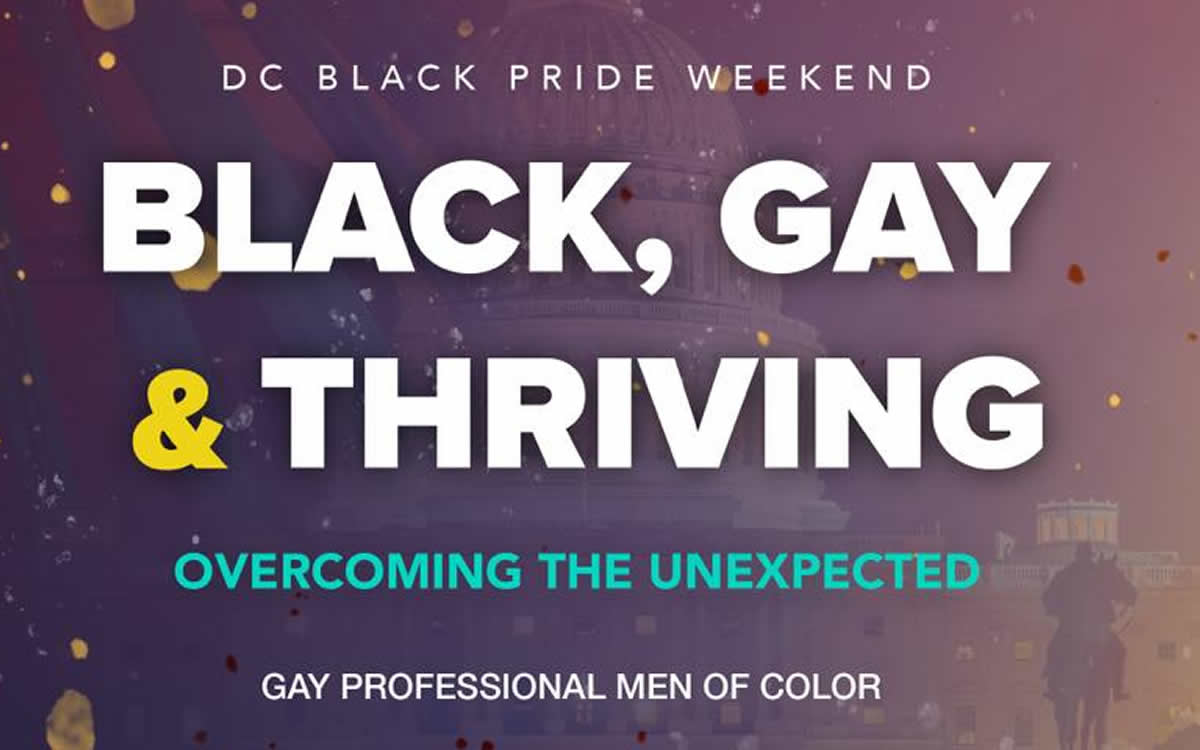 Thursday, May 26
5:30 p.m.
ANC 5D Community Meeting Room
371 Morse Street, N.E.
Facebook | Eventbrite
Gay Professional Men of Color (GPMC) holds a networking event on Thursday at the beginning of Black Pride Weekend in D.C.
LGBTQ+ Evening Out in Del Ray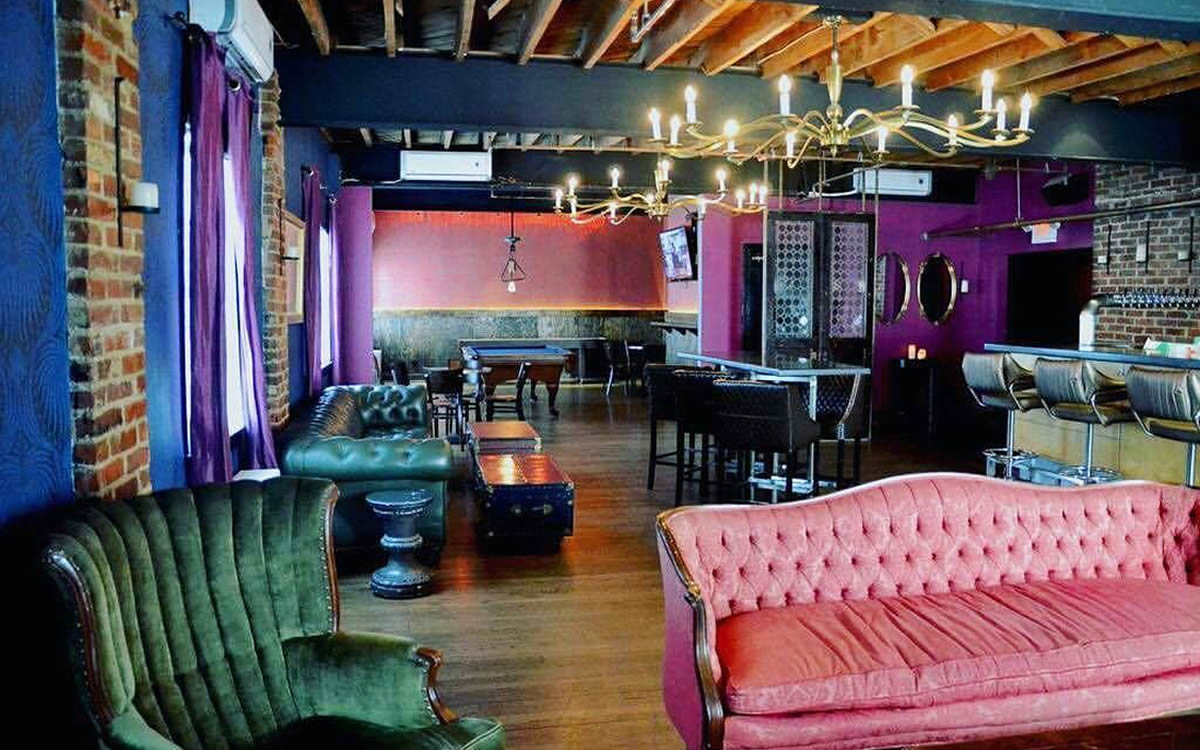 Thursday, May 26
7-10 p.m.
Bar No. 9 Lounge at the Evening Star
2000 Mt Vernon Avenue
Alexandria, Va.
Facebook | Eventbrite
Join a free gathering and make some new friends at the Bar No. 9 Lounge (upstairs) in the Del Ray neighborhood of Alexandria, Va. on Thursday.
Trans Agenda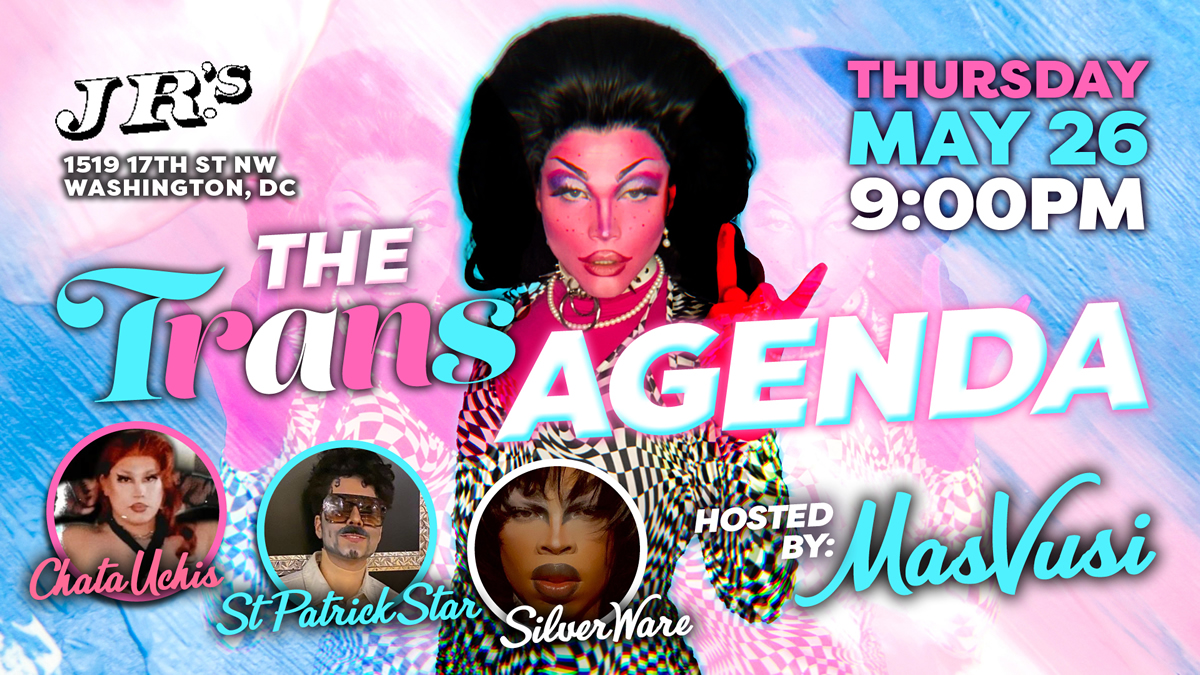 Thursday, May 26
9 p.m.
JR.'s
1519 17th Street, N.W.
Facebook
A show featuring all trans performers at JR.'s includes host MasVusi, Silver Ware, Chata Uchis and St. Patrick Star.
RuPaul's Drag Race British Invasion Tour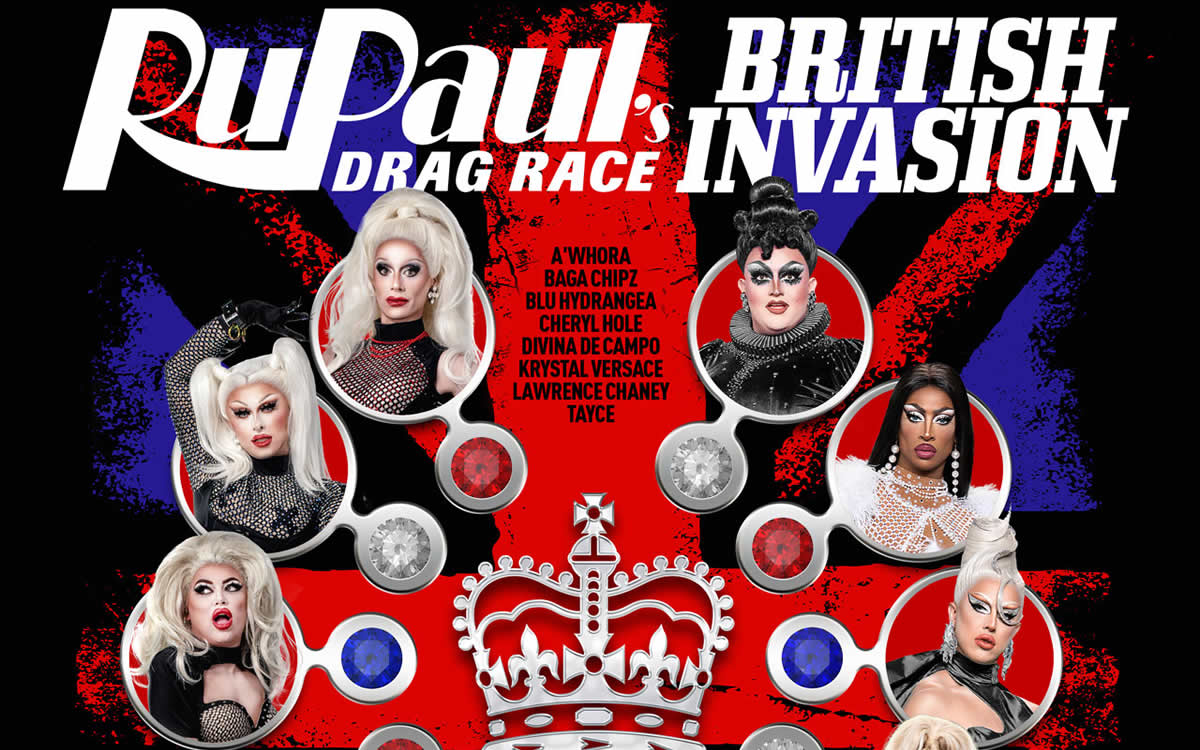 Friday, May 27
8 p.m.
Warner Theatre
513 13th Street, N.W.
$45-$153
Facebook | Live Nation
See the queens of RuPaul's Drag Race U.K. as the British Invasion Tour makes its Washington, D.C. stop at the Warner Theatre on Friday.
GLOW/CRAZY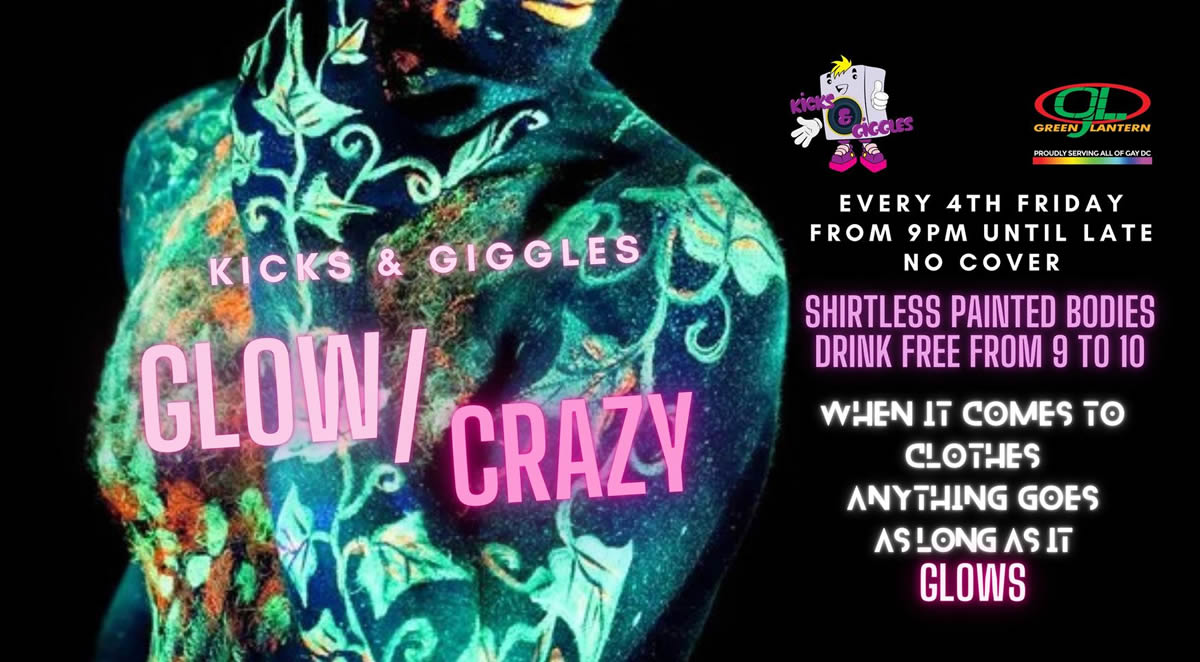 Friday, May 27
9 p.m.
Green Lantern
1335 Green Court, N.W.
no cover
Facebook
Enjoy a Kicks & Giggles dance party at the Green Lantern complete with DJs and glow paint. From 9 to 10 p.m., if you're wearing body paint on your chest or back, you drink for free!
Anything But Clothes Party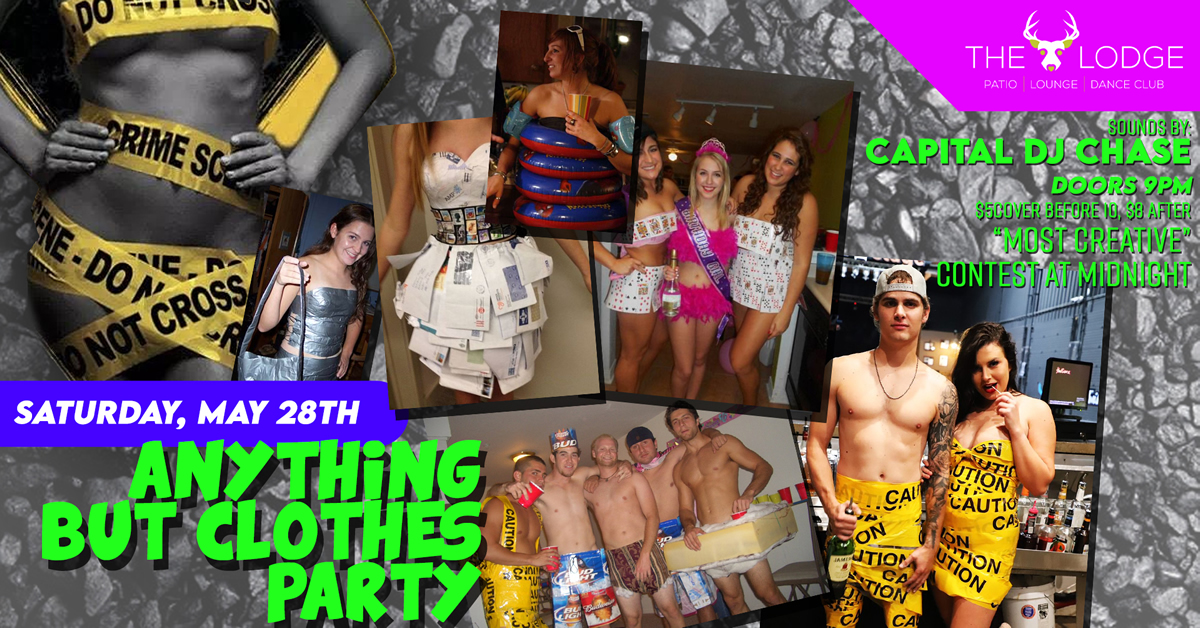 Saturday, May 28
9 p.m.
The Lodge
21614 National Pike
Boonsboro, Md.
$5 cover before 10 p.m. / $8 cover after 10 p.m.
Facebook
Join Capital DJ Chase for the "Anything But Clothes Party" at The Lodge on Saturday. There will be a most creative outfit (not clothes) contest at midnight.
Black Pride Brunch & Babes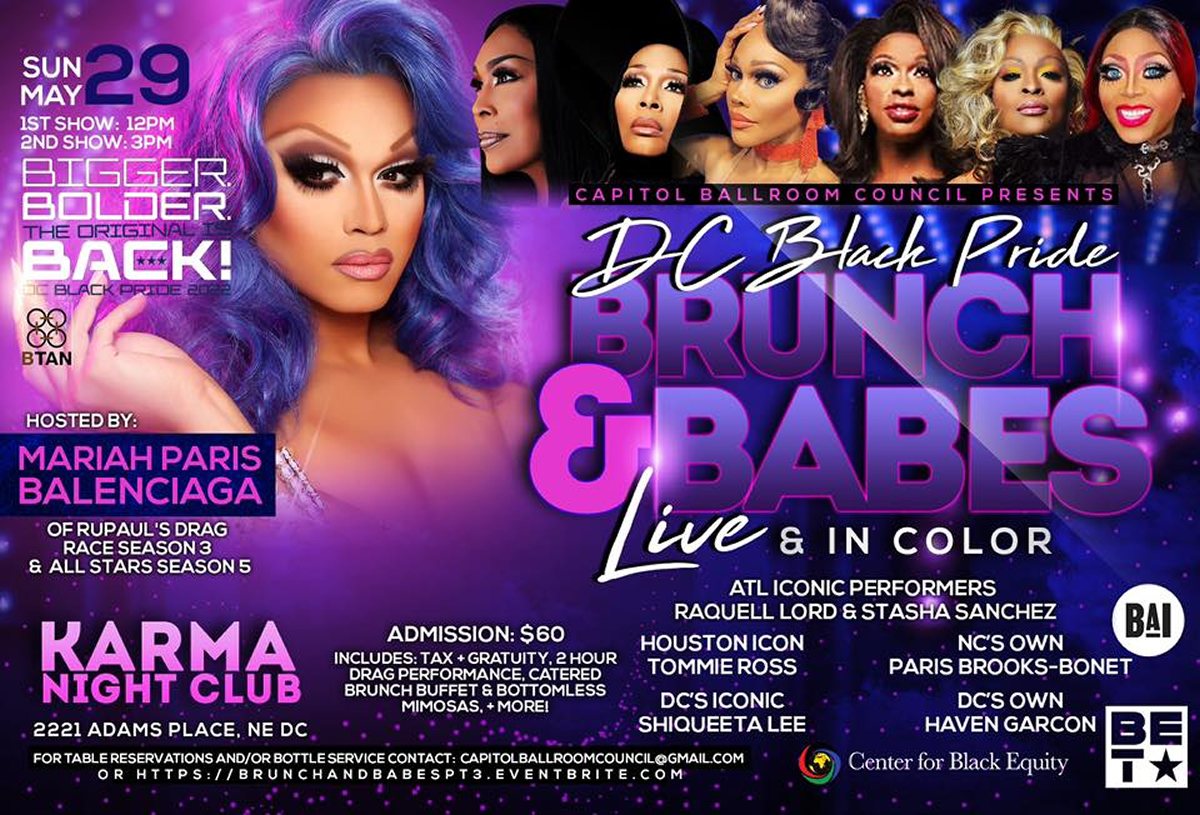 Sunday, May 29
11:30 a.m.-6 p.m.
Karma Night Club
2221 Adams Place, N.E.
$60
Facebook
Celebrate Black Pride with the Capitol Ballroom Council at a ballroom performance with a catered brunch buffet and bottomless memosas- Sunday, May 29, 11:30 a.m.-6 p.m. Black Pride Brunch & Babes at Karma Night Club.
Flashy Memorial Day Weekend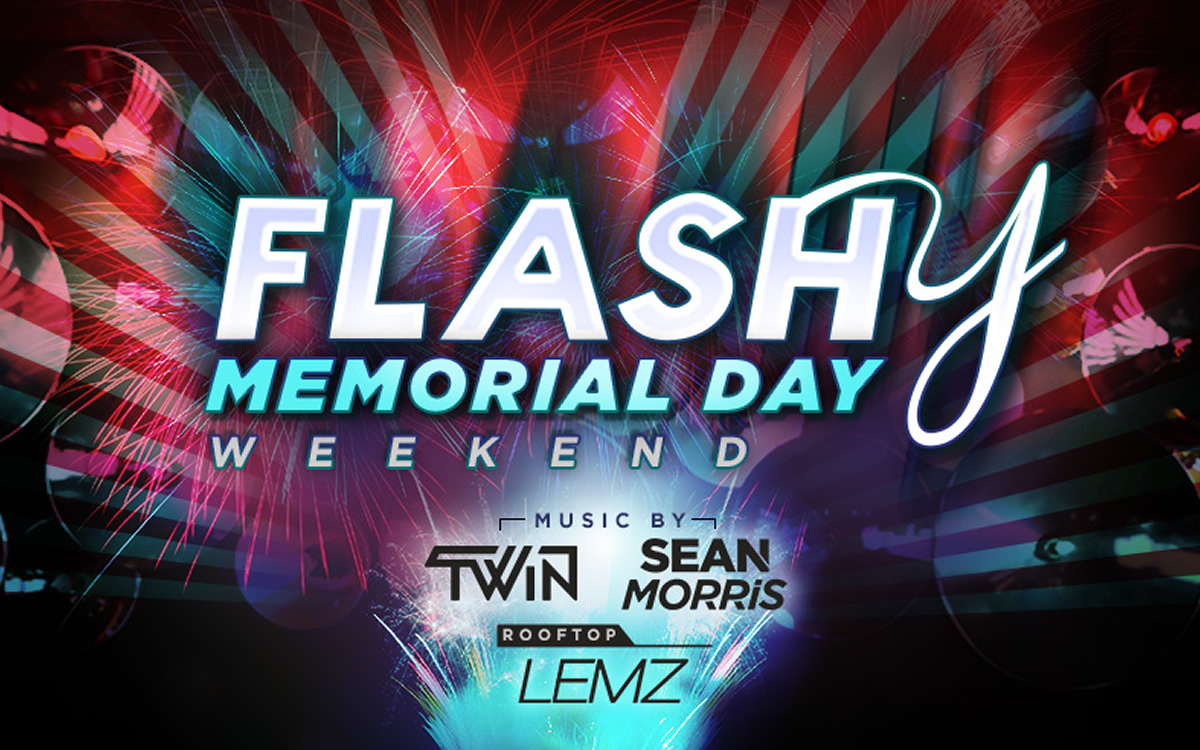 Sunday, May 29
10 p.m.-5 a.m.
Flash
645 Florida Avenue, N.W.
$30 advance / $40 door
Facebook | Eventbrite
Celebrate Memorial Day Weekend Sunday night into the wee hours of the morning at Flash. Music by DJ Twin, DJ Sean Morris and DJ Lemz.
If you would like to let us know about an upcoming event, email [email protected] with details.
PHOTOS: Summer Kickoff Party
Washington Blade holds annual event at The Pines in Rehoboth Beach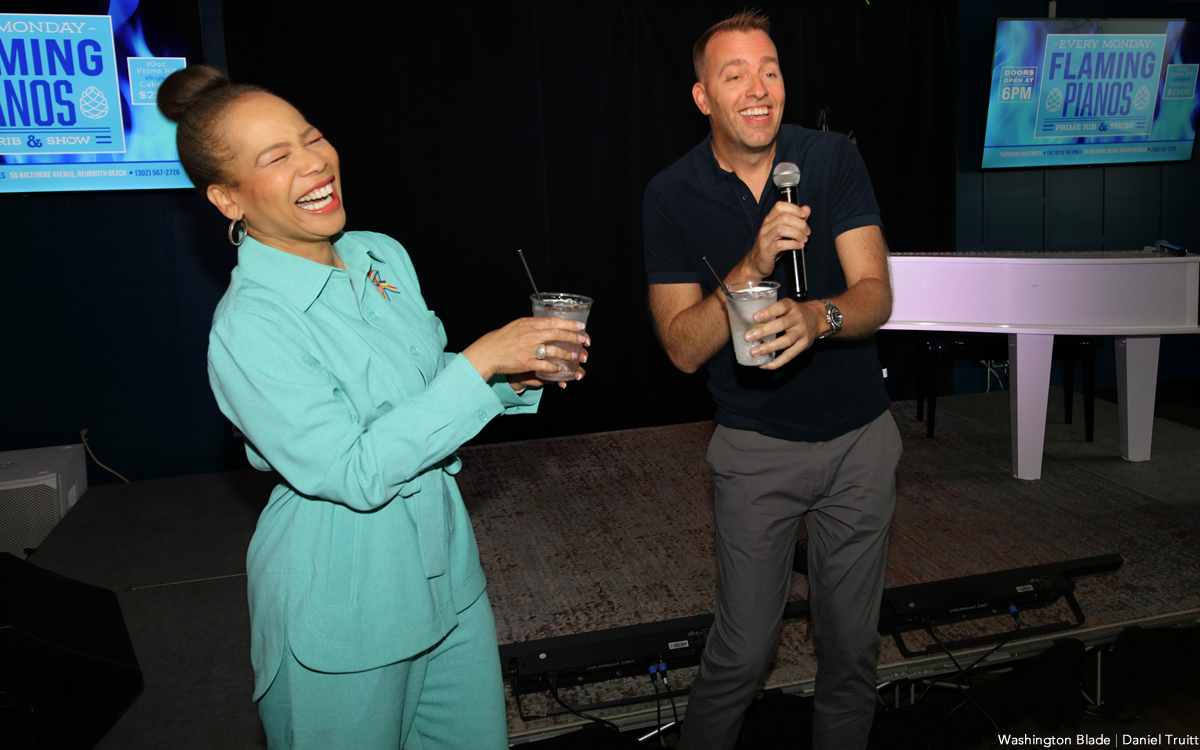 The Washington Blade held its 15th annual Summer Kickoff Party at The Pines in Rehoboth Beach, Del. on Friday, May 20 with special guest Congresswoman Lisa Blunt Rochester (D-Del.).
(Washington Blade photos by Daniel Truitt)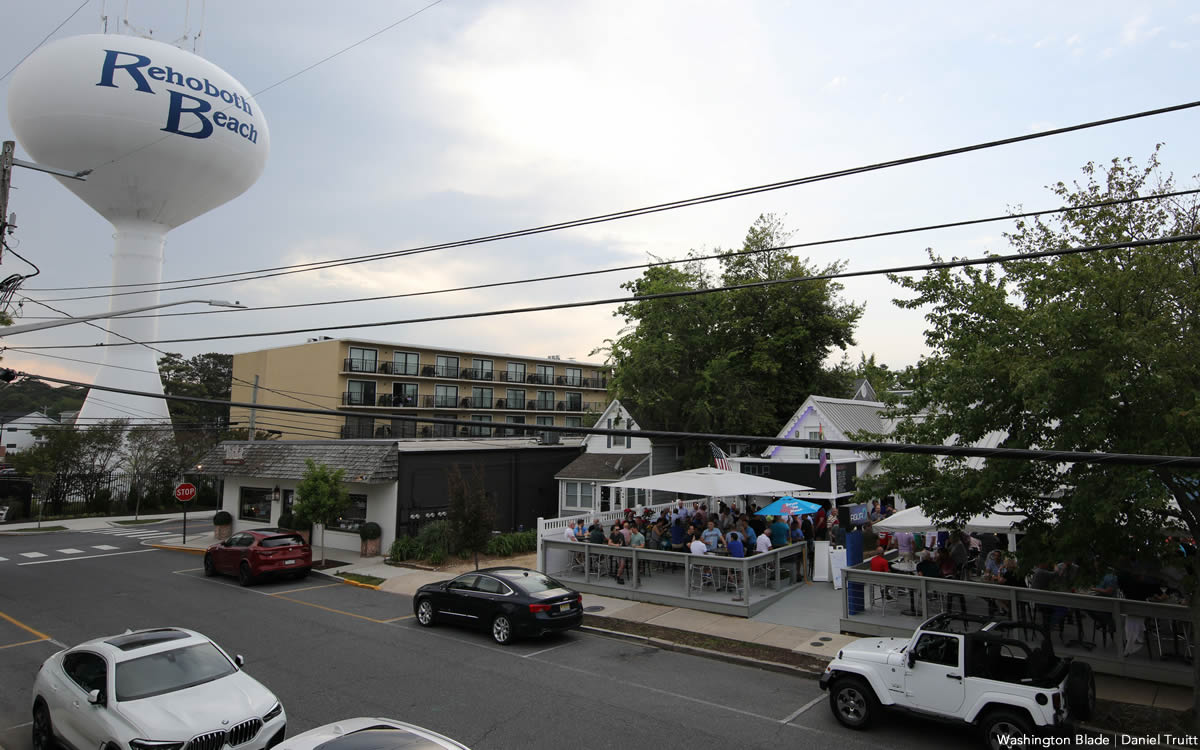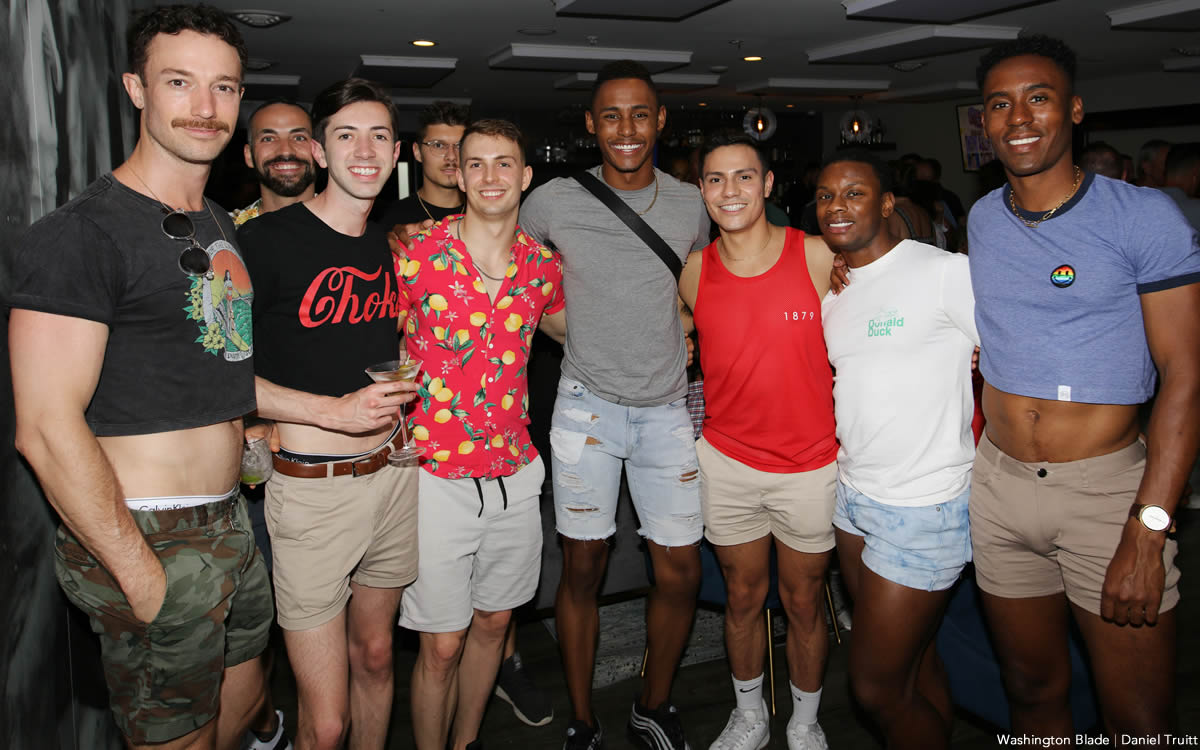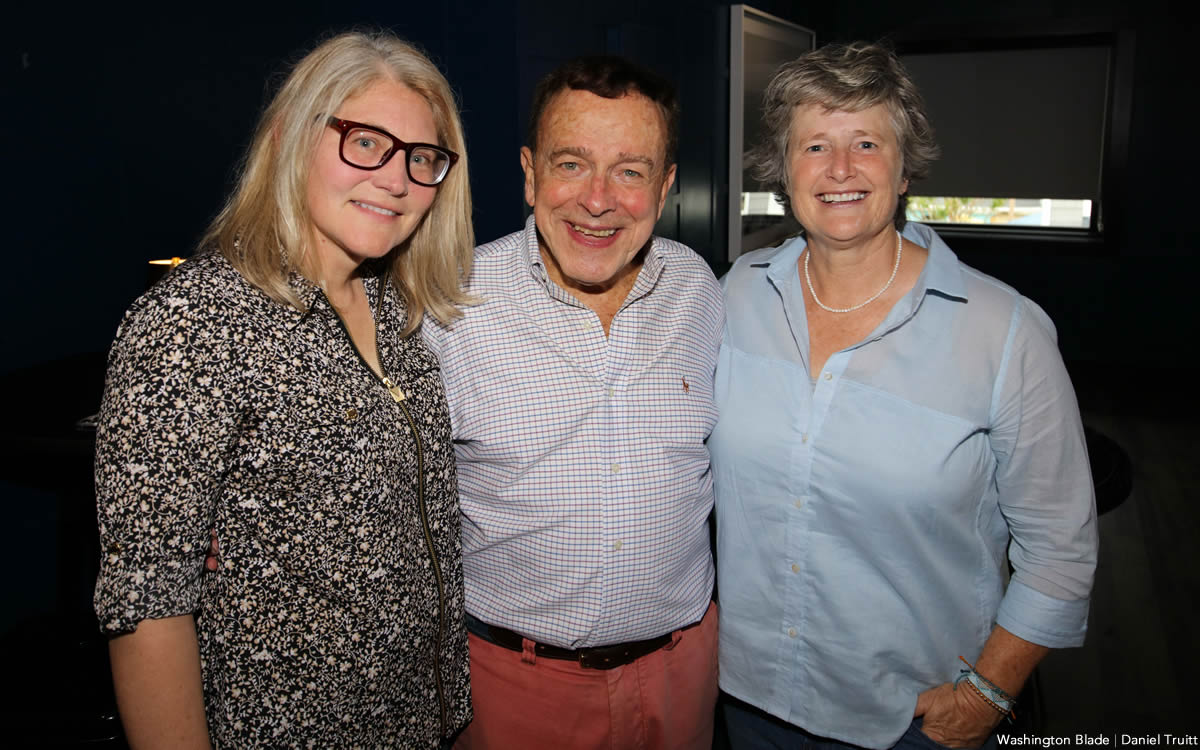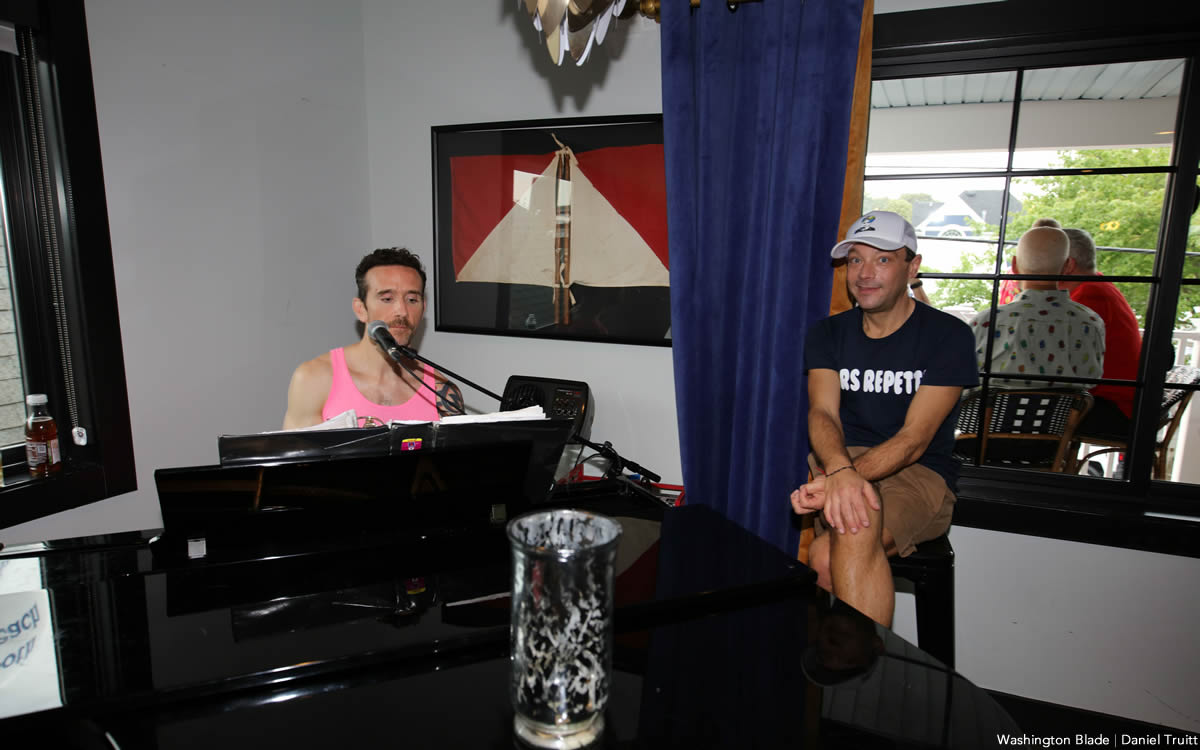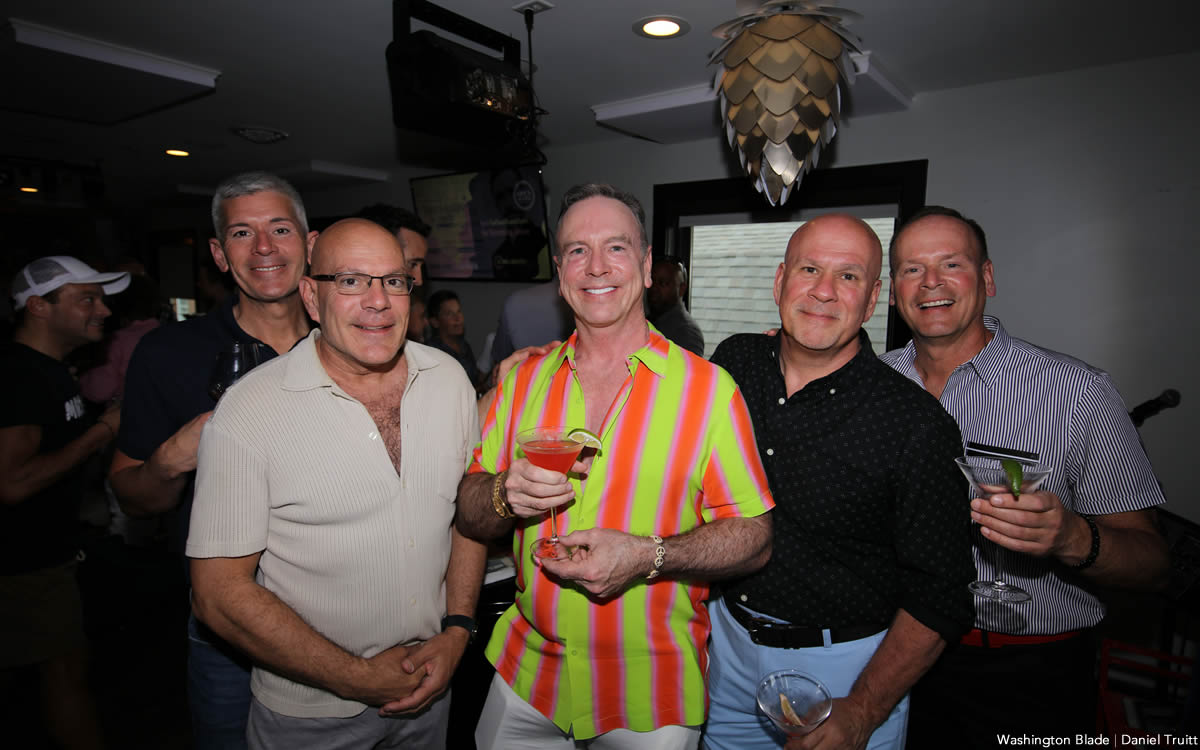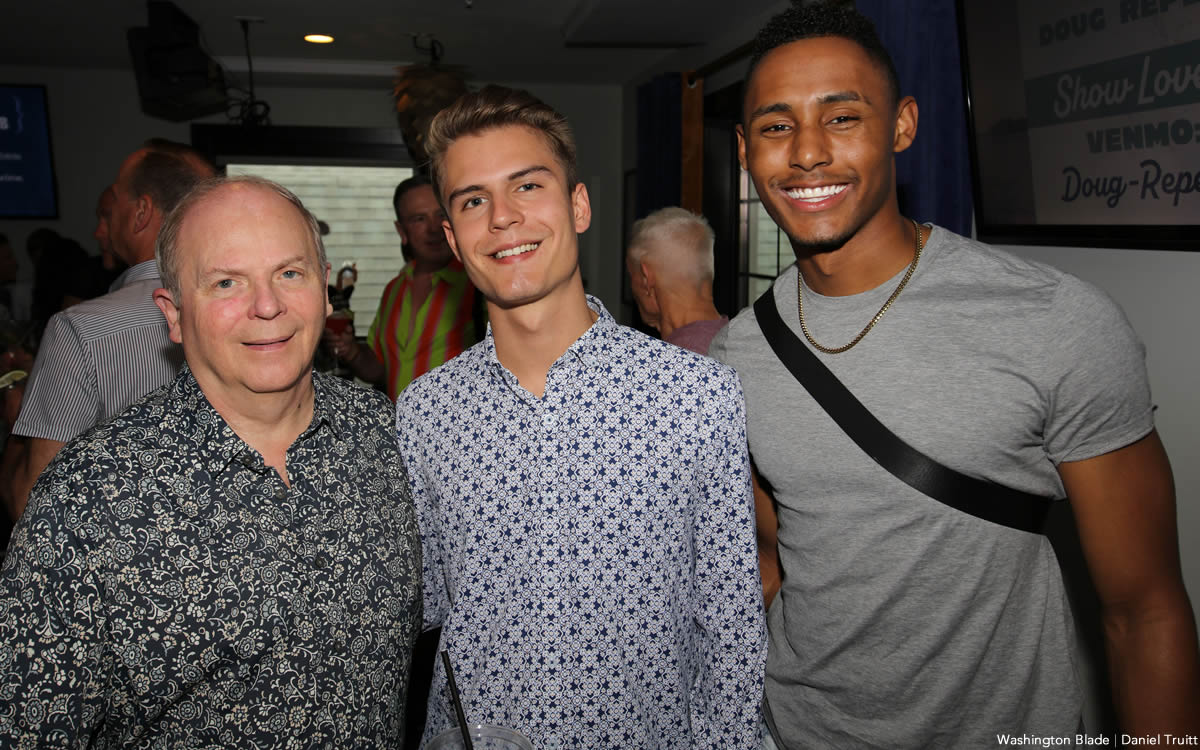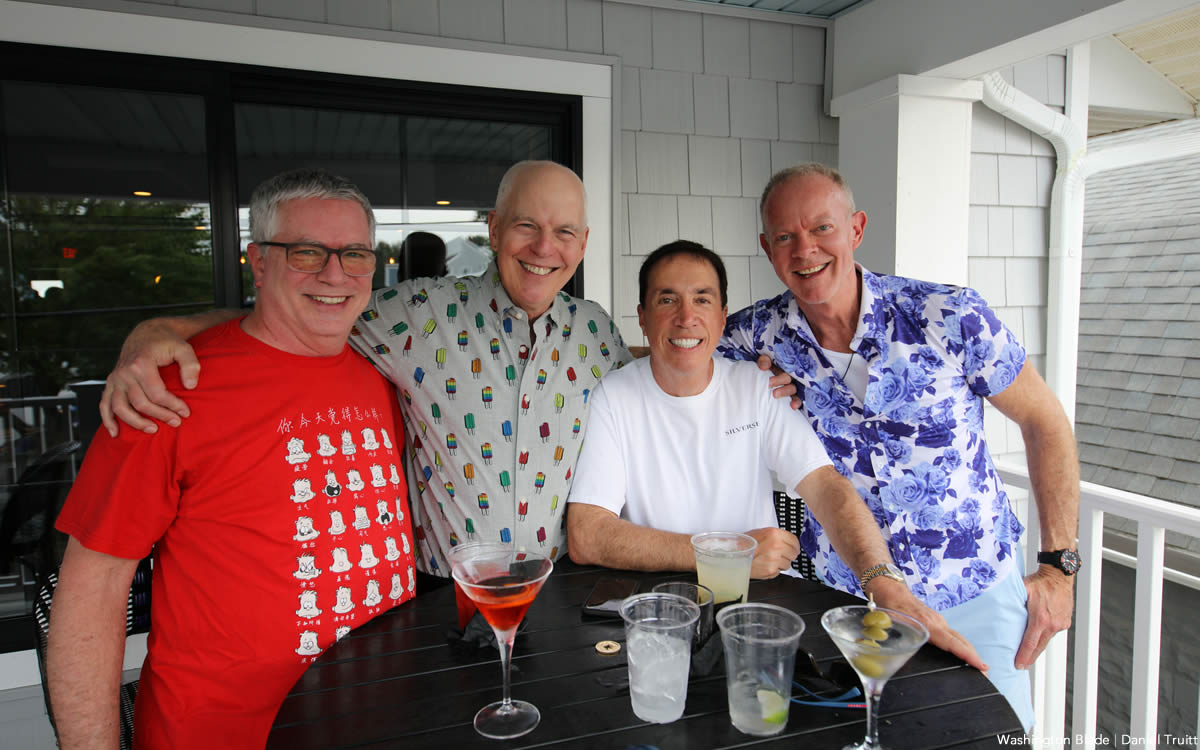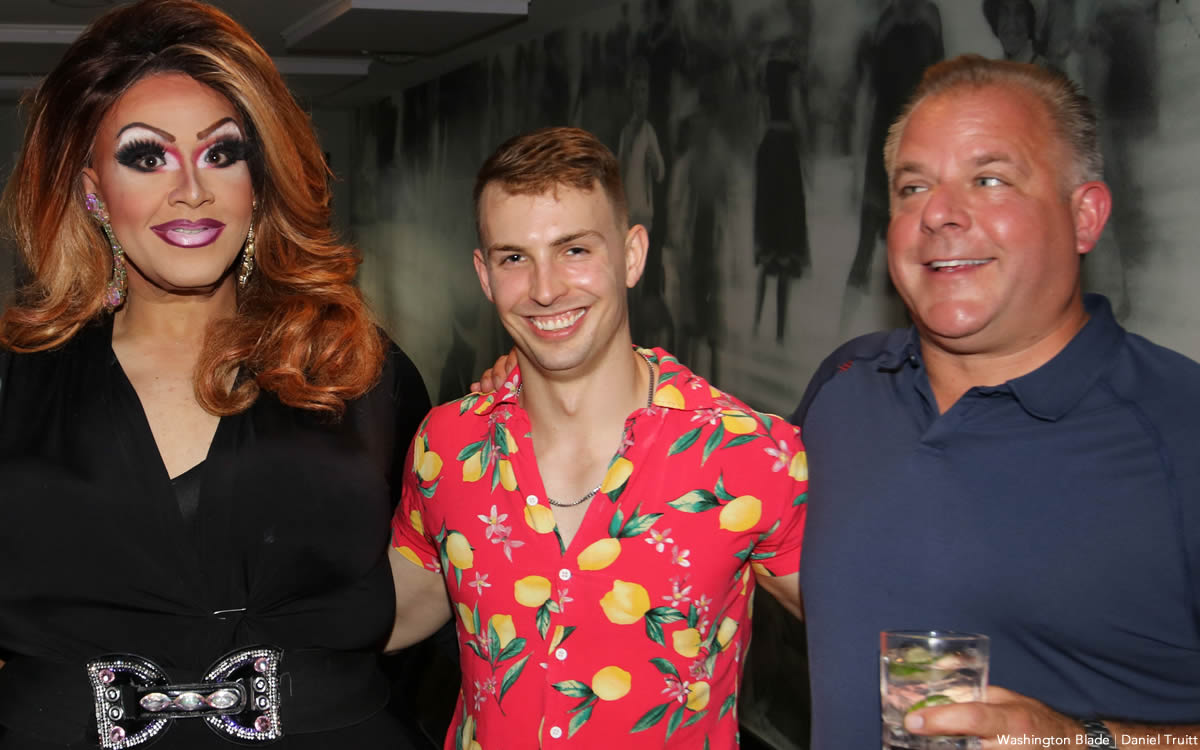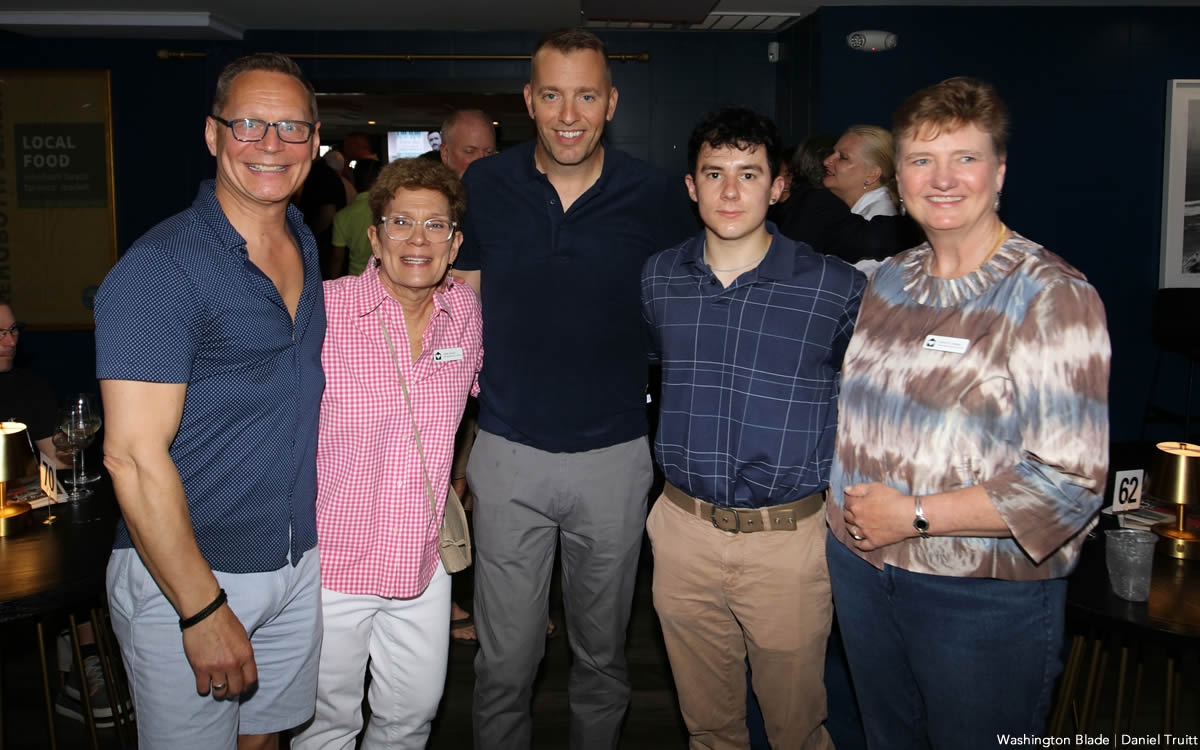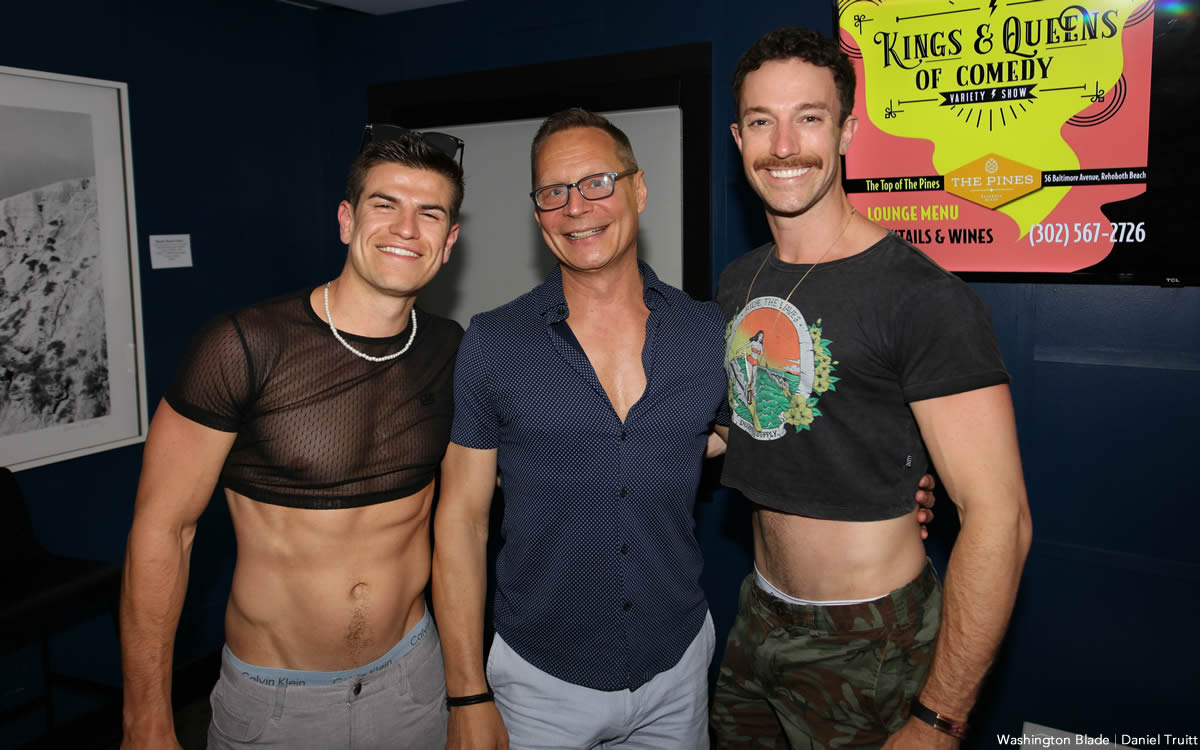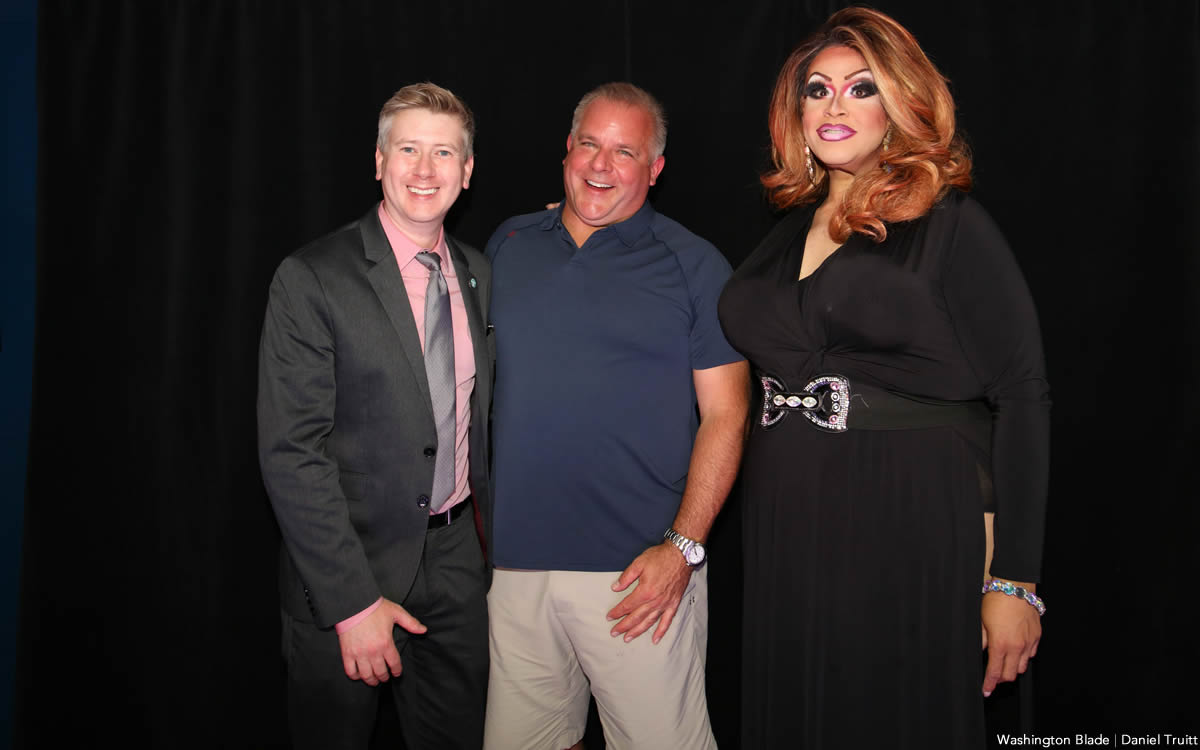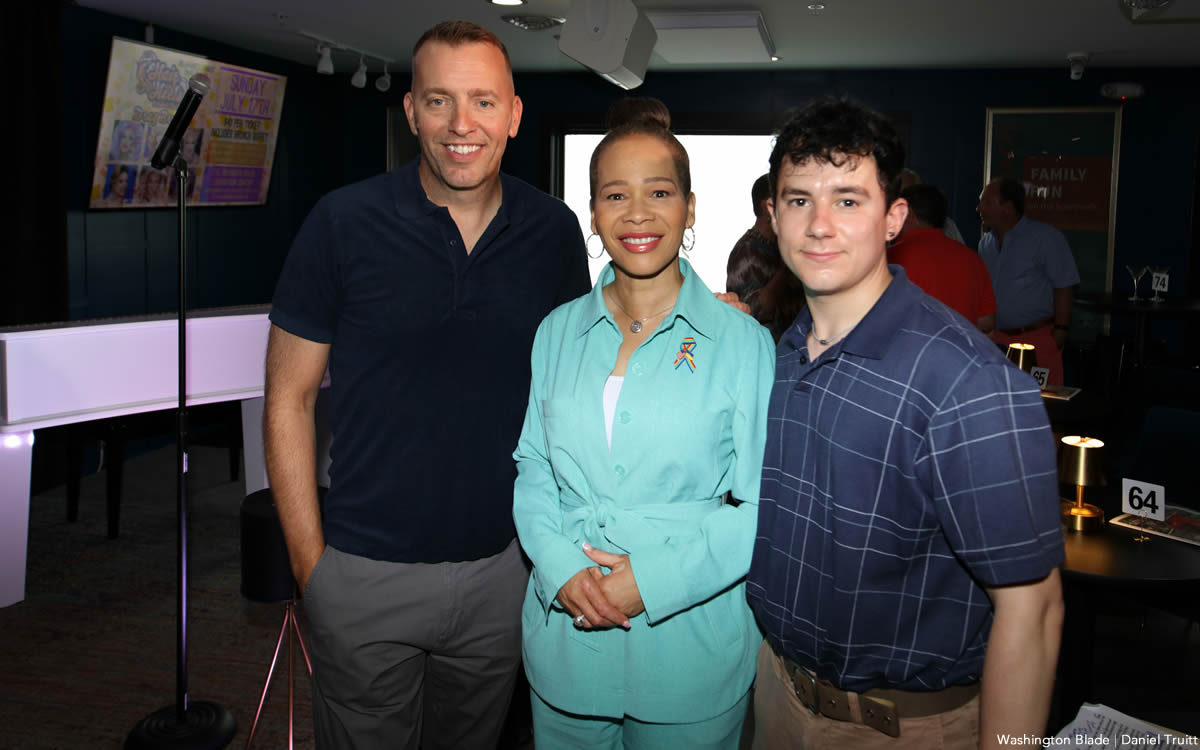 PHOTOS: Worthy Mentoring Pride Brunch
Carson Kressley serves as emcee for LGBTQ fundraiser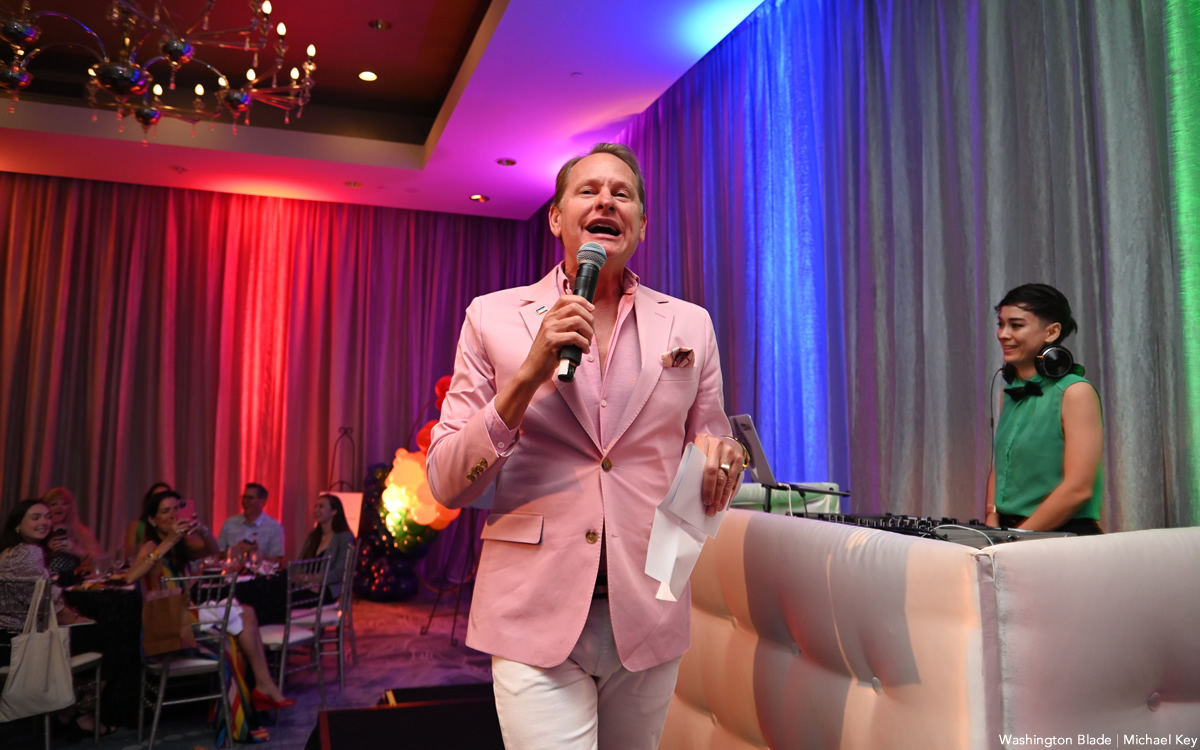 Carson Kressley of "Queer Eye for the Straight Guy" and "RuPaul's Drag Race" served as the emcee for the Worthy Mentoring Pride Brunch at the Four Seasons Washington Hotel on Sunday, May 22. Worthy Mentoring is a nonprofit that connects mentors and mentees in the LGBTQ+ community through a mobile iOS and Android App.
(Washington Blade photos by Michael Key)