October 24, 2014 at 6:59 pm EDT | by Michael K. Lavers
PFLAG to change name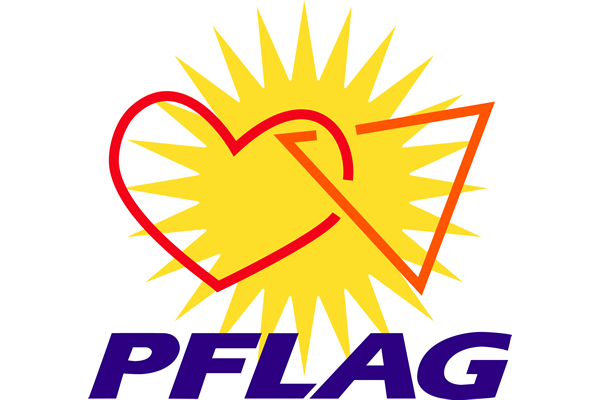 Parents, Families and Friends of Lesbians and Gays (PFLAG) on Friday formally announced it will change its name to reflect what it describes as the organization's "inclusiveness."
The group on Friday formally unveiled its new name — PFLAG — during its annual membership meeting in D.C.
PFLAG spokesperson Liz Owen told the Washington Blade the new name is the culmination of a two-year process during which the group's board of directors was "listening to chapters and talking among themselves." She said change and the subsequent rebranding that will take place in the coming months will, among other things, reflect the "trans-inclusive work that PFLAG is doing."
"The discussion…was we can't lose the name PFLAG; that's who we are," Owen told the Blade. "What we can change is how we describe PFLAG."
Founded in 1972 by Jeanne Manford and a handful of other New York parents with gay children, PFLAG in 1998 officially adopted a trans-inclusive mission statement.
PFLAG is among the first organizations that publicly said it would not support a version of the Employment Non-Discrimination Act without gender identity and expression. The group in July co-sponsored the National Center for Transgender Equality's annual lobby day on Capitol Hill.
Julie Thompson, co-president of PFLAG New Orleans, in July spoke with the Blade about her chapter's work with local trans advocates and other LGBT organizations — especially after Hurricane Katrina devastated southeast Louisiana in 2005.
"We know because of what happened to us, we as a community know that if we don't have each other, we don't have anything," said Thompson during an interview at a suburban New Orleans coffee shop as Elizabeth Anne Jenkins and Donna Jean Loy of Louisiana Trans Advocates and Mary Catherine Roberts and Johanna Williams of Equality Louisiana listened. "I'm a straight ally, but I know the importance of it and we have to keep it together."
PFLAG"s announcement comes less than three weeks after the National LGBTQ Task Force formally changed its name from the National Gay and Lesbian Task Force.
GLAAD last year formally dropped Gay and Lesbian Alliance Against Defamation from its name.
PFLAG board elects new president
PFLAG on Friday also announced Jean Hodges will become the next president of the organization's board of directors.
Hodges, co-founder of PFLAG's chapter in Boulder, Colo., is among those who attended the organization's annual membership meeting in the nation's capital.
"I'm honored and excited to lead PFLAG during this time of rapid social change," said Hodges.
PFLAG Executive Director Jody Huckaby praised Hodges.
"Her background as a PFLAG mom, educator, community organizer, citizen lobbyist for equality, and advocate for inclusion in her faith community make her an ideal leader for this transitional moment in PFLAG's history," said Huckaby.