Gulf Coast's LGBT residents mark Katrina anniversary
Recovery continues nine years after hurricane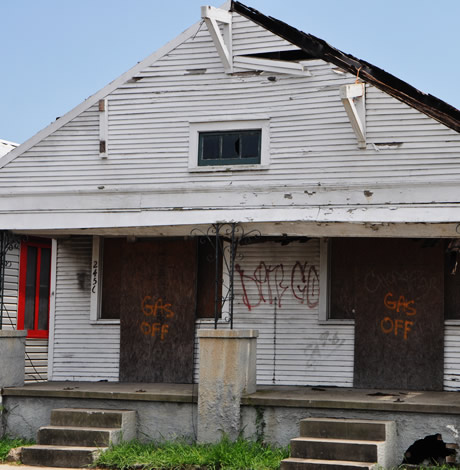 NEW ORLEANS — It was around 2 a.m. on Aug. 27, 2005, when Vicki Weeks, executive director of Belle Reve, a residence for people with HIV/AIDS in New Orleans' Marigny neighborhood, and three of her staffers began to evacuate the Crescent City ahead of Hurricane Katrina with eight clients who had no other way to leave.
It took the group eight hours to drive three miles on Interstate 10 in New Orleans because of a massive traffic jam.
"We couldn't move," Weeks told the Washington Blade during an interview at her office last month. "Traffic was sitting and we were on a high-rise elevated expressway with no bathrooms, no water."
The eight Belle Reve residents, along with Weeks and her three staffers arrived at a campground in Alexandria, La., 16 hours after they left New Orleans — the trip normally takes less than four hours. Weeks told the Blade she, her employees and residents immediately faced discrimination from the owners because many of them were of color.
"They harassed us every single day we were there," said Weeks. "We were there 19 days looking for another place to go."
Friday marks the ninth anniversary of Katrina's landfall on the Gulf Coast.
A 28' storm surge and winds that exceeded 125 mph in places devastated the Mississippi Gulf Coast. Up to 80 percent of New Orleans flooded after levees along the 17th Street, London Avenue and Industrial Canals failed.
More than 1,800 people in Louisiana, Mississippi and other states lost their lives during Katrina.
'Nothing recognizable' on Miss. coast after Katrina
Jena Pierce, a lesbian from Biloxi, Miss., and her two children evacuated their home in nearby Gulfport with her photo albums and things she told the Blade she "knew I'd never be able to see again." They rode out the storm at the hospital where Pierce worked that is 30 miles inland.
Katrina's storm surge destroyed Pierce's home that was two houses away from the beach.
"There was really nothing recognizable," Pierce told the Blade during a July 14 interview at Edgewater Mall in Biloxi that suffered extensive damage during the hurricane. "You couldn't tell what street was what street. There were no landmarks for identifying where you were."
Julie Thompson, co-president of PFLAG New Orleans, and her husband lived about a mile west of the 17th Street Canal in the Bucktown section of Metairie, La. Up to 17' of water inundated the adjacent Lakeview neighborhood of New Orleans after a levee along the waterway that empties into nearby Lake Pontchartrain failed during the storm.
Julie Thompson evacuated to her daughter's home in Austin, Tex., where she lived for six weeks after Katrina made landfall.
She told the Blade during a July 13 interview at a Metairie coffee shop near the 17th Street Canal that she quickly learned the fate of her home from the pictures her now daughter-in-law in the U.S. Coast Guard sent.
"We only had a little over a foot of water, but it destroyed everything," said Julie Thompson. "We didn't have anything left."
The U.S. Census noted New Orleans in 1999 had a poverty rate of nearly 28 percent — and this figure was higher among people of color. More than 100,000 people in the Crescent City did not have access to transportation that would have allowed them to evacuate ahead of Katrina.
"The city did not have an evacuation plan for people with no vehicles, and that's why so many people stayed," said Weeks, who lives in New Orleans' Gentilly Terrace neighborhood that was under several feet of water after Katrina. "We tried to get our residents to go with relatives or with churches, but we still had eight out of 12 that had no way to get out of town."
Trinette Crump of the South Mississippi AIDS Task Force in Biloxi told the Blade during a telephone interview earlier this week that she made sure the handful of people who lived in her organization's transitional housing program safely evacuated the coast ahead of Katrina.
She said local meteorologists had forecasted the hurricane would affect New Orleans and other areas more than the Mississippi Gulf Coast. Crump evacuated with her neighbor from their Gulfport apartment complex to her parents' home in the Florida Panhandle hours before Katrina made landfall.
"I didn't really figure out until like maybe 1 or 2 o'clock in the morning that this thing was really going to come towards this coast and not those other places," she said.
Miss Eddie, a transgender woman who currently lives at Belle Reve, rode out the storm in the run-down house near the Esplanade Mall in the New Orleans suburb of Kenner that she rented with her best friend.
She told the Blade during a July 14 interview at Belle Reve that she initially didn't even realize her home was flooded when she stepped into 15" of water while walking to the bathroom.
"When I got in bed I said 'oh, my feet are wet,'" said Miss Eddie. "I took a towel and I dried my feet. As I was putting them back into the bed, my foot hung out again. I said 'oh damn,' so I wiped it again and then it did it again. I said 'wait a minute, we're in a flood.'"
The street on which Miss Eddie's home was located was under nearly three feet of floodwater after Katrina.
Members of the National Guard and volunteers brought them food, water and cigarettes because supermarkets and other local businesses were closed. Miss Eddie's mother and her best friend both became sick after the storm, but she described her home as "blessed."
"They wanted to kill each other and I was oblivious to the whole thing due to the flood and everything," Miss Eddie told the Blade. "So we had a rough time during the Katrina with my mother."
Excerpts of interview with Miss Eddie
Hurricane prompts some to permanently leave Gulf Coast
Those who had the means to do so temporarily relocated from New Orleans and the Mississippi Gulf Coast.
The home in which Johanna Williams and her family lived in New Orleans' Upper Ninth Ward had more than 4' feet of water inside of it after the storm. Nearly 8' feet of water flooded her grandparents' home.
Williams, who was 15 during Katrina and had come out to her friends weeks before the storm made landfall, lived with her family in Memphis for seven months after the hurricane. She joked she attended a school that was "in the middle of cotton fields."
Williams told the Blade she was able to celebrate Christmas Eve in her family's home because her father, who was a fire captain for the New Orleans Fire Department at the time, was able to repair it enough.
"The second the waters receded he was gutting out our house so we could actually have our house available to us," said Williams. "We were one of the few people who were able to come back."
Timothy Thompson, a peer educator with the New Orleans AIDS Task Force, evacuated the house in Slidell, La., in which he lived with his mother, grandmother and sister. They lived in a two-bedroom apartment with his family in Baton Rouge, La., for six months after Katrina before Timothy Thompson enrolled in Southern University.
Timothy Thompson's family had to "pretty much gut" their home in Slidell because of the floodwaters and mold that followed. He told the Blade that he and his family "found strength" by volunteering at Louisiana State University and through "giving back by helping out" as a way to keep their minds off of Katrina.
"It was hard going from having your own car and your own space to being in a two-bedroom apartment with your family trying to sort out things," Timothy Thompson told the Blade during a July 13 interview at a restaurant in the French Quarter, which did not flood during Katrina because it is on relatively high ground along the Mississippi River.
Timothy Thompson nevertheless said he was fortunate, compared to others who had no other option than to evacuate to the Superdome during Katrina.
"That was just a horror," he said. "To be labeled as a refugee when you're human, a member of the human race, it was more of the issue that just couldn't be labeled to people living with HIV and AIDS. It didn't matter. It didn't matter if you were poor or rich. Everybody was lumped into the same bunch and had to kind of hope for their way out."
Others simply did not return.
Jeff White, president of the Mississippi Gulf Coast Rainbow Center, a local LGBT advocacy support group, moved to New Orleans' Gentilly neighborhood with his then-partner three months before Katrina.
They evacuated to Memphis from where they had moved, but went to Arkansas because they did not have a place to stay. White lived in the state for two years before moving to the Mississippi Gulf Coast.
"I saw friends of mine on the news in the water that didn't make it," White told the Blade during an interview at a Mexican restaurant in Gulfport on July 14 that had been on the beach before Katrina. "We lost quite a few neighbors and friends. I just won't go back."
The South Mississippi AIDS Task Force's transitional housing facility suffered minor damage during Katrina, even though it is a block from the beach.
Crump, whose Gulfport home was damaged after a tree fell onto her upstairs neighbor's apartment and water was able to enter her unit, told the Blade she was able to restock her organization's transitional housing facility with food and other items once the local utility company restored electricity.
She said a number of clients simply did not come back.
"A lot of clients at that time decided to relocate out of state," said Crump. "They haven't returned."
Dylan Waguespack of Louisiana Trans Advocates, who was 13 in 2005, and his family evacuated their home in New Orleans' Lakeview neighborhood the night before Katrina made landfall. He lived in Baton Rouge, La., with his mother and brother, while his father traveled from his job in Dallas on the weekends.
Waguespack returned to New Orleans in January 2006 after his school re-opened, but it took his parents three years to rebuild their home. Waguespack never lived with his family again because of what he described as the estranged relationship he had had with his mother for most of his life.
He lived with his mother's sister "for a while," but eventually lived in a New Orleans homeless shelter.
Waguespack moved back to Baton Rouge after he graduated.
"Katrina was terrible, but it really was one of the best things that ever happened to me," he told the Blade during a July 12 interview at a Baton Rouge restaurant with other local LGBT rights advocates.
Katrina 'devastated' trans support, exacerbated poverty
Advocates in Mississippi and Louisiana told the Blade that Katrina continues to adversely affect the LGBT community in the two states.
The hurricane destroyed a bar in Bay St. Louis, Miss., that was popular among local gay and lesbian residents. Other bars and clubs in Biloxi did not re-open after the storm.
"We had a few other outlets, where as now we have three," Pierce told the Blade. "There's not a lot for the LGBT community."
Reports indicate that many trans people from New Orleans and surrounding areas who evacuated during Katrina faced discrimination while living in shelters.
Elizabeth Anne Jenkins, president of Louisiana Trans Advocates, told the Blade last month that a number of doctors and other health care providers who treated trans people in the Crescent City did not return after the hurricane. She said there were only two therapists in New Orleans after the storm who would treat trans people.
"It absolutely devastated any kind of support you could get, not to mention the housing for the homeless and the people who were having troubles with their parents," said Jenkins. "All that sort of support just went away."
Timothy Thompson told the Blade a lot of people who were unable to evacuate New Orleans during Katrina continue to suffer. These include people living with HIV/AIDS who stopped taking their medications or simply "gave up."
"The best way to compare it to is of someone who went through Iraq and had post-traumatic stress syndrome because of all of the different changes with the water, the changes with not knowing where your family was, not knowing whether you're going to make it through," said Timothy Thompson. "All of these things weigh on someone who has those different health issues because your body's under all this fatigue and stress. A lot of people didn't make it."
Katrina exacerbated poverty among many of Crump's clients who often rent their homes and live on a fixed income.
"If they didn't have any renter's insurance and they didn't receive any money from FEMA, that means that they had to start all over on their own," she said.
Julie Thompson said there remains a lot of what she described as "survivor guilt."
"You'll find [it] all over New Orleans," she said as Jenkins and other LGBT advocates listened. "I know you see this all the time from people who didn't have anything happen to them. They kept everything, but those of us who didn't, there's no reason to feel guilty. It was just what happened. Some of us got it, some of us didn't."
'We're still having problems'
Damage from Katrina remains clearly visible in many areas of Louisiana and Mississippi.
Concrete slabs from oceanfront homes that had been along U.S. Highway 90 between Gulfport and Biloxi are clearly visible. Pine trees along Interstate 10 between New Orleans and the Mississippi Gulf Coast that Katrina damaged remain.
A number of damaged homes with large orange X's spray-painted onto them remain along North Claiborne Avenue in the Upper Ninth Ward. Dozens of overgrown lots in the Lower Ninth Ward where houses had been before Katrina remain vacant.
The outrage that local, state and federal authorities faced over their response to Katrina also remains in New Orleans.
A dog house built outside the Lower Ninth Ward headquarters of Common Ground Relief — an organization that rebuilds homes and restores wetlands in the neighborhood and offers a variety of legal and other services to New Orleanians — has the acronym for the Federal Emergency Management Agency written on it. Weeks recalled homeowners throughout the city expressed their frustration with FEMA's post-Katrina response on broken refrigerators — many of which contained liquefied meat she said smelled like "dead people" because of the lack of air conditioning — they duct-taped and placed on the street outside their homes to be picked up.
"People wrote on them, 'FEMA inside, do not open,'" she said. "We were so mad."
Several homes along Fleur de Lis Drive in New Orleans' Lakeview neighborhood had bright red signs in their yards that read "Fix our streets!" because the road is nearly impassible because of the water that inundated the neighborhood after the levee along the 17th Street Canal failed. The church that Jenkins and her partner, Donna Jean Loy, attend on the street was under 17' of water during the storm.
"We're still having problems," Jenkins told the Blade, noting her church has been rebuilt in spite of FEMA's promises to help.
Julie Thompson stuck her finger in her mouth as an expression of anger towards FEMA and its response to Katrina.
"It was bad," said Williams.
Weeks is among those who noted to the Blade the federal government — and not city or state officials — funded the rebuilding effort, but they did not actually do it.
"We were so angry at the response of the first two weeks," she said. "After that I can tell you if it wouldn't be for the people themselves who live here and volunteers this city would not be rebuilt."
Mississippi advocates said their state's response to Katrina was far better than that of then-Louisiana Gov. Kathleen Blanco and then-New Orleans Mayor Ray Nagin.
John Perkins of Waveland, Miss., who was born a month after Hurricane Camille devastated his hometown in 1969, noted that then-Mississippi Gov. Haley Barbour had connections with federal officials in D.C. because he chaired the Republican National Committee from 1993-1997.
"People have a lot to say about Haley Barbour, but he did a good job with that," said Perkins. "It's probably one of the things I'm most proud of him about."
Crump echoed Perkins.
"The state's response went well," she said. "They did everything they could for the storm."
Crump told the Blade that FEMA "responded well," but she feels people who "should have received some type of assistance from" the agency didn't receive it. She said many people were unable to navigate the red tape in order to receive federal funds to rebuild their homes and other services.
"A lot of people don't understand complex processes like that," said Crump.
Activists remain united after Katrina
The advocates with whom the Blade spoke said Katrina galvanized the LGBT community in a way that continues to this day.
The National AIDS Fund invited HIV/AIDS service providers from Louisiana and Mississippi to D.C. after the storm so they could meet with federal agencies, foundations and other non-profits that could provide them with post-hurricane assistance. Kathryn Garner, executive director of AIDS Services Coalition in Hattiesburg, Miss., told the Blade during a telephone interview earlier this month that local pharmacies did "extraordinary things" after Katrina to try to ensure people with the virus received their medications.
Someone broke into her organization's clinic following the storm and "stole everything."
"Whether they were local pharmacies or national chains, they all worked together," said Garner.
Health Services Center, an HIV/AIDS service organization in Anniston, Ala., offered housing and office space to Weeks, her staff and clients after she e-mailed the Department of Housing and Urban Development from the campground to which they had evacuated from New Orleans.
They remained in Northeastern Alabama for seven months.
"They went overboard to help us," Weeks told the Blade.
Representatives from Human Rights Campaign, PFLAG New Orleans, the New Orleans AIDS Task Force, the LGBT Community Center of New Orleans and other local and regional LGBT advocacy groups in Louisiana took part in weekly conference calls after the storm.
Tim Hornbeck of the Forum for Equality, a statewide LGBT advocacy group based in New Orleans, organized the calls.
"We would make plans for what we were going to do when we got home," Julie Thompson told the Blade. "We were afraid since everybody was everywhere that the community was going to break apart and we needed to keep together. If we didn't keep together, than how could we even have a community."
Julie Thompson and the four other members of the PFLAG New Orleans Board of Directors returned to the city roughly six weeks after Katrina made landfall.
The National Youth Advocacy Coalition and COLAGE gave PFLAG New Orleans $25,000 to distribute among young people who had been left homeless because of the storm. The advocates decided to meet at the LGBT Community Center of New Orleans to determine how to distribute the money, but there was no electricity.
"We had to climb through a hole in the fence and go over garbage and go in there to this cold room in the winter and we met there every week," recalled Julie Thompson. "Finally we decided, you know we need to get a coalition going that doesn't meet under these circumstances, so then we met in a bar because this is New Orleans, okay… and we invited a lot of people. Everybody could share their stories, but we wanted to know what was going on with everybody so that we could support each other."
Julie Thompson — who once attended Southern Decadence with her gay son who passed away from a stroke in 2008 during Hurricane Isaac — told the Blade that people who attended the annual New Orleans AIDS Walk in September 2006 noted the camaraderie of the local LGBT community.
"We know because of what happened to us, we as a community know that if we don't have each other, we don't have anything," she said. "I'm a straight ally, but I know the importance of it and we have to keep it together."
A similar situation played out in Mississippi.
Equality Mississippi, a fledgling statewide LGBT advocacy group, offered assistance to LGBT people on the coast after Katrina. The Union for Reform Judaism contributed $10,000 to these efforts.
"After Katrina everybody was helping everybody with anything you needed," Perkins told the Blade. "There wasn't a question after that."
Perkins, who co-founded the Mississippi Gulf Coast Rainbow Center with White, said one of the reasons they decided to create the group is because he noted most of the LGBT people who lived in the area were "cut-off and weren't able to connect with each other" because the bars were closed.
"That's usually around here where everybody congregates because there really isn't anything else, which is one reason why we started the page and wanted to get the community center going so there is an actual place for people to go to," said Perkins. "That's what we're hoping to get to further down the line as we get bigger and get more money is to be able to build it."
Crump, who moved to the Mississippi Gulf Coast in 2003 from Jackson, the state capital, told the Blade she was determined to return to Gulfport and to the South Mississippi AIDS Task Force after Katrina.
"I had made Gulfport my home," she said. "I decided to return and continue to work in the fight against HIV and AIDS and continue to work with the clients."
Some advocates along the Gulf Coast are even able to maintain a sense of humor about Katrina and its lingering effects.
Julie Thompson recalled slipping twice in the mud outside of the building of the New Orleans City Park campus of Delgado Community College where she worked. An adjacent structure collapsed during the hurricane because of the flooding.
She lay in the mud in the rain before she was finally able to walk to her car, call her husband and tell him they were not going to be able to go out for dinner.
"Sometimes you have to just lay in the mud and then you can get up and start over again," she said. "That's the way New Orleans was. We lay in the mud and then we finally got up and started over again. Now we're making for a better, stronger everything."
D.C. man charged with 2020 anti-gay death threat rearrested
Defendant implicated in three anti-LGBTQ incidents since 2011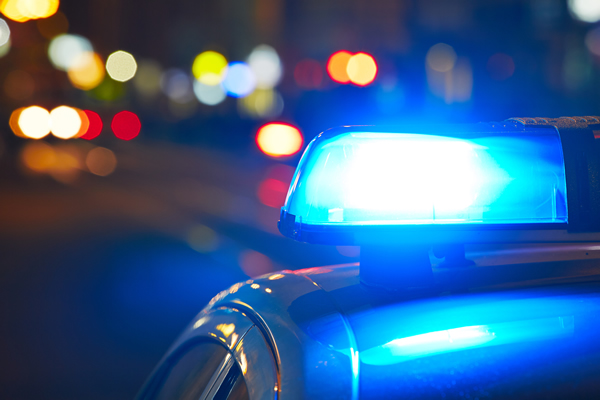 A D.C. man arrested in August 2020 for allegedly threatening to kill a gay man outside the victim's apartment in the city's Adams Morgan neighborhood and who was released while awaiting trial was arrested again two weeks ago for allegedly threatening to kill another man in an unrelated incident.
D.C. Superior Court records show that Jalal Malki, who was 37 at the time of his 2020 arrest on a charge of bias-related attempts to do bodily harm against the gay man, was charged on May 4, 2021 with unlawful entry, simple assault, threats to kidnap and injure a person, and attempted possession of a prohibited weapon against the owner of a vacant house at 4412 Georgia Ave., N.W.
Court charging documents state that Malki was allegedly staying at the house without permission as a squatter. An arrest affidavit filed in court by D.C. police says Malki allegedly threatened to kill the man who owns the house shortly after the man arrived at the house while Malki was inside.
According to the affidavit, Malki walked up to the owner of the house while the owner was sitting in his car after having called police and told him, "If you come back here, I'm going to kill you." While making that threat Malki displayed what appeared to be a gun in his waistband, but which was later found to be a toy gun, the affidavit says.
Malki then walked back inside the house minutes before police arrived and arrested him. Court records show that similar to the court proceedings following his 2020 arrest for threatening the gay man, a judge in the latest case ordered Malki released while awaiting trial. In both cases, the judge ordered him to stay away from the two men he allegedly threatened to kill.
An arrest affidavit filed by D.C. police in the 2020 case states that Malki allegedly made the threats inside an apartment building where the victim lived on the 2300 block of Champlain Street, N.W. It says Malki was living in a nearby building but often visited the building where the victim lived.
"Victim 1 continued to state during an interview that it was not the first time that Defendant 1 had made threats to him, but this time Defendant 1 stated that if he caught him outside, he would 'fucking kill him.'" the affidavit says. It quotes the victim as saying during this time Malki repeatedly called the victim a "fucking faggot."
The affidavit, prepared by the arresting officers, says that after the officers arrested Malki and were leading him to a police transport vehicle to be booked for the arrest, he expressed an "excited utterance" that he was "in disbelief that officers sided with the 'fucking faggot.'"
Court records show that Malki is scheduled to appear in court on June 4 for a status hearing for both the 2020 arrest and the arrest two weeks ago for allegedly threatening to kill the owner of the house in which police say he was illegally squatting.
Superior Court records show that Malki had been arrested three times between 2011 and 2015 in cases unrelated to the 2021 and 2020 cases for allegedly also making threats of violence against people. Two of the cases appear to be LGBTQ related, but prosecutors with the U.S. Attorney's Office did not list the cases as hate crimes.
In the first of the three cases, filed in July 2011, Malki allegedly shoved a man inside Dupont Circle and threatened to kill him after asking the man why he was wearing a purple shirt.
"Victim 1 believes the assault occurred because Suspect 1 believes Victim 1 is a homosexual," the police arrest affidavit says.
Court records show prosecutors charged Malki with simple assault and threats to do bodily harm in the case. But the court records show that on Sept. 13, 2011, D.C. Superior Court Judge Stephen F. Eilperin found Malki not guilty on both charges following a non-jury trial.
The online court records do not state why the judge rendered a not guilty verdict. With the courthouse currently closed to the public and the press due to COVID-related restrictions, the Washington Blade couldn't immediately obtain the records to determine the judge's reason for the verdict.
In the second case, court records show Malki was arrested by D.C. police outside the Townhouse Tavern bar and restaurant at 1637 R St., N.W. on Nov. 7, 2012 for allegedly threatening one or more people with a knife after employees ordered Malki to leave the establishment for "disorderly behavior."
At the time, the Townhouse Tavern was located next door to the gay nightclub Cobalt, which before going out of business two years ago, was located at the corner of 17th and R Streets, N.W.
The police arrest affidavit in the case says Malki allegedly pointed a knife in a threatening way at two of the tavern's employees who blocked his path when he attempted to re-enter the tavern. The affidavit says he was initially charged by D.C. police with assault with a dangerous weapon – knife. Court records, however, show that prosecutors with the U.S. Attorney's Office lowered the charges to two counts of simple assault. The records show that on Jan. 15, 2013, Malki pleaded guilty to the two charges as part of a plea bargain arrangement.
The records show that Judge Marissa Demeo on that same day issued a sentence of 30 days for each of the two charges but suspended all 30 days for both counts. She then sentenced Malki to one year of supervised probation for both charges and ordered that he undergo alcohol and drug testing and undergo treatment if appropriate.
In the third case prior to the 2020 and 2021 cases, court records show Malki was arrested outside the Cobalt gay nightclub on March 14, 2015 on multiple counts of simple assault, attempted assault with a dangerous weapon – knife, possession of a prohibited weapon – knife, and unlawful entry.
The arrest affidavit says an altercation started on the sidewalk outside the bar when for unknown reasons, Malki grabbed a female customer who was outside smoking and attempted to pull her toward him. When her female friend came to her aid, Malki allegedly got "aggressive" by threatening the woman and "removed what appeared to be a knife from an unknown location" and pointed it at the woman's friend in a threatening way, the affidavit says.
It says a Cobalt employee minutes later ordered Malki to leave the area and he appeared to do so. But others noticed that he walked toward another entrance door to Cobalt and attempted to enter the establishment knowing he had been ordered not to return because of previous problems with his behavior, the affidavit says. When he attempted to push away another employee to force his way into Cobalt, Malki fell to the ground during a scuffle and other employees held him on the ground while someone else called D.C. police.
Court records show that similar to all of Malki's arrests, a judge released him while awaiting trial and ordered him to stay away from Cobalt and all of those he was charged with threatening and assaulting.
The records show that on Sept. 18, 2015, Malki agreed to a plea bargain offer by prosecutors in which all except two of the charges – attempted possession of a prohibited weapon and simple assault – were dropped. Judge Alfred S. Irving Jr. on Oct. 2, 2015 sentenced Malki to 60 days of incarnation for each of the two charges but suspended all but five days, which he allowed Malki to serve on weekends, the court records show.
The judge ordered that the two five-day jail terms could be served concurrently, meaning just five days total would be served, according to court records. The records also show that Judge Irving sentenced Malki to one year of supervised probation for each of the two counts and ordered that he enter an alcohol treatment program and stay away from Cobalt.
Biden names civil rights veteran to U.S. Education Dept.
Catherine Lhamon's portfolio will include LGBTQ rights, sexual misconduct, racial discrimination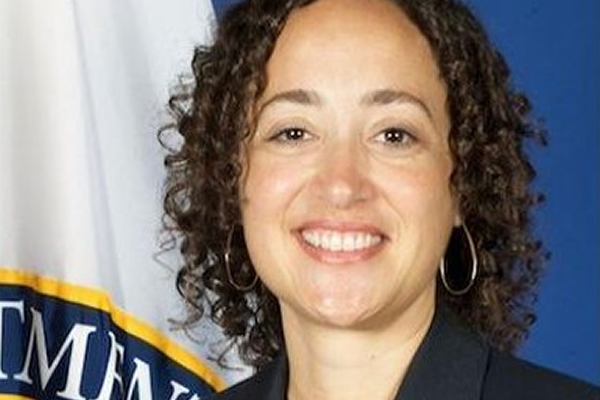 The White House announced Thursday that President Joe Biden has nominated Catherine Lhamon to serve as the Assistant Secretary of the Office for Civil Rights at the U.S. Department of Education.
Lhamon currently serves as a Deputy Assistant to the President and Deputy Director of the Domestic Policy Council for Racial Justice and Equity at the White House, where she manages the President's equity policy portfolio. She is a former attorney for the American Civil Liberties Union, (ACLU) and served as chair of the U.S. Commission on Civil Rights from 2017 to 2021.
She has also served as Legal Affairs Secretary to California Governor Gavin Newsom.
Her portfolio at Education, where she previously served in the same position under former President Barack Obama, will include LGBTQ rights, sexual misconduct and racial discrimination in the nation's K-12 schools, universities and colleges. Lhamon was Assistant Secretary for Civil Rights at the Department of Education, to which President Obama nominated her and the Senate confirmed her in 2013.
"I am thrilled that President Biden is nominating Catherine Lhamon to serve as Assistant Secretary of the Office for Civil Rights at the U.S. Department of Education. Catherine has devoted her career to ensuring equity is at the core of all her work," U.S. Secretary of Education Miguel Cardona said in a statement released by his office Thursday.
"She has a strong record of fighting for communities of color and underserved communities, whether as the current Deputy Director of the Domestic Policy Council, the former chair of the U.S. Commission on Civil Rights, or as a civil rights educator at Georgetown University. We are thrilled to have Catherine serving as Assistant Secretary for Civil Rights and know she will continue to fight for fairness, equity, and justice for all of America's students."
Lhamon has also litigated civil rights cases at National Center for Youth Law, Public Counsel Law Center, and the ACLU Foundation of Southern California.  Lhamon taught federal civil rights appeals at Georgetown University Law Center in the Appellate Litigation Program and clerked for the Honorable William A. Norris on the United States Court of Appeals for the Ninth Circuit.
"Catherine Lhamon is the right choice to lead the Department of Education's Office for Civil Rights at such a critical time for the country and the agency. There is much work to do in order to roll back the harmful policies and legacies of Betsy DeVos, from her attacks on transgender students to her unconscionable revocation of discriminatory discipline guidance and rewrite of Title IX rules," Adele Kimmel, Director of the Students' Civil Rights Project at Public Justice told the Blade in an email.
"During her previous tenure in the same job, Catherine embraced equality, enforced Title IX and ensured students had an ally inside the federal government. She will do so again, and the Senate should move to quickly confirm her so she can begin the work of restoring the Department's commitment to protecting the civil rights and dignity of students and implementing the Biden Administration's pledge to undo the damage that DeVos has done," Kimmel added.
Born in Virginia and raised in California, Lhamon graduated from Amherst College and Yale Law School. Lhamon and her husband and two daughters are transitioning between California and Maryland.
IDAHOBiT events to promote intersectionality, resilience, allyship
HRC president to participate in virtual panel in Canada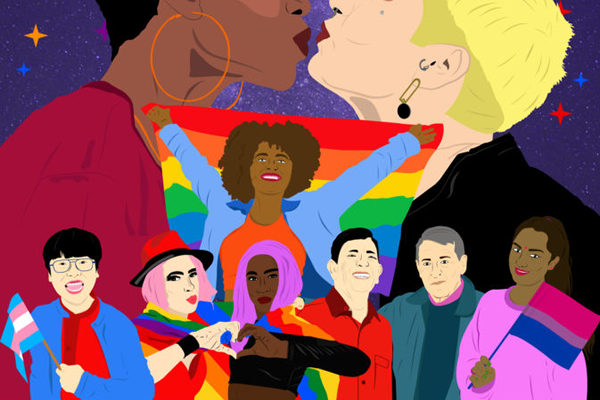 Intersectionality, resilience and allyship are among the themes that this year's International Day Against Homophobia, Biphobia and Transphobia events will highlight.
Dignity Network Canada and the Black Coalition for AIDS Prevention on May 17 will hold a virtual panel that will feature Human Rights Campaign President Alphonso David, Canadian Center for Gender and Sexual Diversity Executive Director Debbie Owusu-Akyeeah, Kaleidoscope Trust Executive Director Phyll Opoku-Gyimah, COC Nederland Executive Director Marie Ricardo and Rainbow Railroad Executive Director Kimahli Powell. The British High Commission and the Dutch Embassy in Canada have co-sponsored the event.
"We hope that this will be a really interesting and important conversation on intersectionality and transnational solidarity — and what it means for these leaders and their organizations during these times," reads a description of the event.
The U.N. LGBTI Core Group on May 17 will host a virtual IDAHOBiT event that will focus on ways to develop an "inclusive and diverse post-pandemic world." The World Bank Group, the International Monetary Fund, the European Bank for Reconstruction and Development, the Inter-American and Asian Development Banks host a similar IDAHOBiT commemoration.
"In order to heal from the economic, social, and public health dire impact the pandemic has had and still has, every plan of recovery must take into account a human-rights based, intersectional and gender responsive approach that addresses the specific needs of LGBTI persons in order not to leave them further behind," reads a description of the U.N. LGBTI Core Group event.
Several Russian LGBTQ rights groups on May 17 will hold a "Vaccine for Acceptance" event that seeks to bolster allyship in the country.
Retired South Africa Constitutional Court Justice Edwin Cameron on May 16 will moderate a virtual panel that will focus on religion and anti-LGBTQ violence.
Workplace Pride and the Dutch Embassy in Budapest on May 17 will host a symposium on LGBTQ-inclusive workplaces in Hungary. M.V. Lee Badgett, an economics professor at the University of Massachusetts, on the same day will participate in a webinar the U.S. Embassy in Singapore is hosting with Oogachaga, a local LGBTQ advocacy group.
Haver Srbija, a Serbian NGO, on May 15-16 will hold Falafel, a film festival that seeks to build "bridges and promotes Israeli, Jewish and LGBTQI culture and communities" and highlight "various social issues in the context of the fight against prejudice, discrimination, anti-Semitism, homophobia and xenophobia and encourages the audience to develop critical thinking on the issue of these topics." Proud Lebanon is slated to hold a series of six webinars between May 17-22 that will focus on feminism, LGBTQ rights and other topics.
The National Center for Sexual Education in Cuba will hold a series of virtual forums and other events through the month to commemorate IDAHOBiT.
CENESEX Director Mariela Castro, whose father is former Cuban President Raúl Castro, during a May 4 press conference in Havana said the IDAHOBiT events are part of the process of amending the country's family code to make it more equitable for LGBTQ Cubans. Mariela Castro said a bill to amend it will be introduced in the Cuban Parliament in July.
"I was able to appreciate that the majority of the population … is in favor of recognizing the rights of LGBTI+ people and especially the rights in the family sphere that include the possibility, the option, of marriage," said Mariela Castro during the press conference, according to Tremenda Nota, the Washington Blade's media partner in Cuba.
IDAHOBiT commemorates the World Health Organization's 1990 decision to declassify homosexuality as a mental disorder.
This year's events will take place against the backdrop of a pandemic that continues to exacerbate existing inequalities for LGBTQ people and other vulnerable groups around the world.
Consensual same-sex sexual relations remain criminalized in dozens of countries. Violence based on gender identity and sexual orientation remains rampant in the U.S. and throughout the world.