Time for reflection and action
We need body cameras, inclusive police forces and more protests
No one should read about or watch the videos of the apparent crimes committed by the police without taking time to reflect on their own feelings and reactions.
These incidents aren't only about the men in Ferguson, Missouri and New York City, and their families; or about the policemen who many believe committed murder and their families. Rather the stories are about all of us and about America in the 21st century. They are about how far, or how little, we have traveled in America from the days of slavery to what President Obama envisioned as a post-racial era.
Each of us must look deep into our own hearts to determine that answer as it applies to ourselves. But no matter what we see in ourselves we must all recognize that for many of our fellow Americans the era of racism is not over. There are racists and there are black Americans who feel the consequences of racism every day. That means this is an issue we must all do something about.
There seems to be agreement we have come a long way from where we were in times of slavery. We have passed laws to protect black Americans and we have changed our Constitution to guarantee rights. We have now also moved to pass laws protecting other minorities, women and the LGBT community. But what is clear is that despite these laws we have a long way to go to change the culture, people's hearts and minds, in a way that all those laws can have their intended results.
I can never know what it means, or how it feels, to be black and stopped in a store by security for doing nothing but being black. I can never know what it does to the soul to be stopped by the police while driving for the same reason. Just as I can never know what it means to be or feel as a woman denied a promotion simply for being who she is; being paid less for the same job as the man working next to her; or to be taken advantage of sexually because one is perceived to be weak. The only thing I can do is know intellectually and in my heart that these things are wrong and then join with others to find a way to stop them from happening.
One problem we face in 21st century America is that feelings between the races, even among friends, have often become so raw that even having the conversation on race we need is difficult. Friends are having a harder and harder time sharing their feelings and discussing how we move forward together.
One thing each of us can and must do is act politically and speak out against the wrongs we see. We can move forward on some of the solutions that seem simple yet are apparently not. We need every member of every police force to wear a body cam. We know from the early research on this in areas where they are being worn that use of force by police is curtailed and complaints against police are down. We need to ensure that the police forces in our communities are representative of the people they are sworn to serve and protect.
We must look at our legal system, including the grand jury system, and investigate if the relationship between prosecutors and the police is such a close one that potential crimes committed by the police need to be investigated in a different way. While these won't solve all the problems they are a start. Then we need to fight any efforts to prevent people from voting and register all those eligible to vote and make sure they get to the polls so they are fairly represented in our democracy.
Each of us must speak out when anyone's rights are abridged and ask our families, friends and neighbors to do so as well. It doesn't mean we all need to take to the streets. But we should remind those who have a problem with street action and non-violent civil disobedience that it is a part of the rights we are granted that make America so great.
Whether it was the fight for civil rights, women's rights, LGBT rights, fair immigration policy or to get the government to act on HIV/AIDS, it took all of us including those who took to the streets in protest to get change. We need to continue that fight for change because it will make us a better and greater nation.
LGBTQIA disparities amid COVID-19
Pandemic has disproportionately impacted vulnerable groups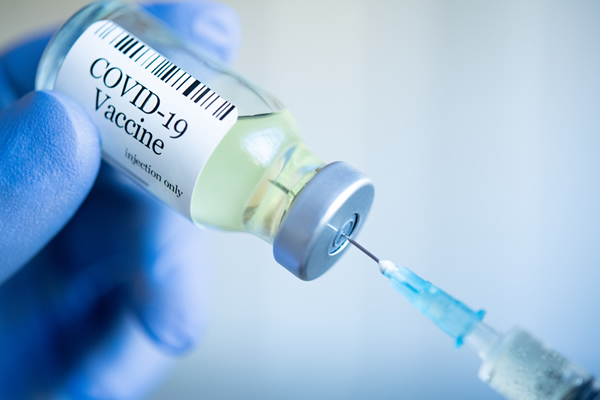 The COVID-19 pandemic has highlighted the importance of meeting the needs of diverse communities and minorities when facing emergencies such as COVID-19. But more importantly, it highlighted their vulnerability, since they are considered much more prone populations. COVID-19 has made it even more evident the disproportionate burden vulnerable populations bear and the weakness of our health system.
Minorities who are members of racial/ethnic groups are disproportionately affected and often exposed to higher illness rates and have substantially higher mortality and morbidity rates than the general population. For example, people vulnerable to HIV infection usually belong to socially, economically disadvantaged and discriminated groups. The Human Rights Campaign presented an investigative report on how the community faces unique challenges due to their economic situations and access to healthcare. According to HRC, LGBTQIA Americans are more likely than the general population to live in poverty and lack access to adequate health care, paid sick leave and basic needs during the pandemic. The Centers for Disease Control and Prevention states in one of its reports that the LGBTQIA community experiences stigma and discrimination in their lives that "… can increase vulnerabilities to illness and limit the means to achieving optimal health and well-being…" For example, discrimination and violence against LGBTQIA persons have been associated with high rates of psychiatric disorders, substance abuse, suicide and have long-lasting effects on the individuals. Furthermore, LGBTQIA mental health and personal safety are also affected when they go through the process of personal, family and social acceptance of their sexual orientation, gender identity and gender expression.
According to the Williams Institute, the leading research center on rights based on sexual orientation and gender identity, one in 10 LGBTQIA people is unemployed and more likely to live in poverty than heterosexual people, so they cannot always pay for proper medical care or preventive health measures. Also, approximately one in five LGBTQ + adults in the United States (22 percent) lives below the poverty line, compared to an estimated 16 percent poverty rate among heterosexuals. This data is much worse when we look closely at the trans population with 29 percent and LGBTQIA Latinos with 45 percent. These disparities are even more evident when we see that 17 percent of LGBTQIA adults do not have any medical health coverage compared to the 12 percent of the heterosexual population. That 17 percent increases with the LGBTQIA Black adults with 23 percent, trans adults with 22 percent, and trans Black adults with 32 percent who do not have any health coverage, compared to 12 percent of the heterosexual population that does not possess health coverage. The Office of Disease Prevention and Health Promotion statistics reflect that the LGBTQIA community is more likely to attempt suicide, be overweight or obese, have mental health problems, and less likely to receive cancer treatment.
According to several health organizations led by the National LGBT Cancer Network, the LGBTQIA population still faces great social and economic disparities compared to the heterosexual community, so they are more likely to get infected by COVID-19. The report summarizes how COVID-19 negatively affects the lives and livelihoods of the LGBTQIA community at disproportionate levels. The older generations of LGBTQIA encounter additional health barriers in the face of COVID-19 due to isolation, discrimination in the provision of services, and the lack of competent social services. The LGBTQIA community uses tobacco at rates that are 50 percent higher than the general population, and COVID-19 is a respiratory illness that has proven particularly harmful to smokers. In addition, the LGBTQIA population has higher rates of HIV and cancer, which means a more significant number may have compromised immune systems, leaving us more vulnerable to COVID-19 infections. LGBTQIA communities also face additional risks related to conditions that are often associated with complications from COVID-19. One in five LGBTQIA adults aged 50 and above has diabetes, a factor that raises the risk of complications for individuals diagnosed with COVID-19.
A Kaiser Family Foundation research finds that a larger share of LGBTQIA adults has experienced COVID-19 era job loss than heterosexuals adults (56 percent vs. 44 percent). Furthermore, the limited anti-discrimination protections from the LGBTQIA community also make them more vulnerable to joblessness due to an economic downturn resulting from COVID-19's spread. Since February 2020, 56 percent of LGBTQIA people report that they or another adult in their household have lost a job, been placed on furloughs, or had their income or hours reduced because of the coronavirus outbreak, compared to 44 percent of non-LGBTQIA people.
In addition, recent data show that LGBTQIA respondents were more likely than non-LGBTQIA respondents to be laid off (12.4 percent vs. 7.8 percent) or furloughed from their jobs (14.1 percent vs. 9.7 percent), report problems affording essential household goods (23.5 percent vs. 16.8 percent), and report having problems paying their rent or mortgage (19.9 percent v. 11.7 percent). The research also shows that three-fourths of LGBTQIA people (74 percent) say worry and stress from the pandemic have had a negative impact on their mental health, compared to 49 percent of those, not LGBTQIA. A recent study from the William Institute also found that LGBTQIA people of color were twice as likely as white non-LGBTQIA people to test positive for COVID-19. According to the Williams Institute, the Coronavirus Aid, Relief, and Economic Security Act (CARES Act) represented a direct benefit for the LGBTQIA community amid the pandemic. However, LGBT people have still experienced the COVID-19 pandemic differently than heterosexuals, including being harder hit in some areas. The challenges presented by COVID-19 have exacerbated the stigma and discrimination to access to healthcare, social services, and basic legal protections for the LGBTQIA community. It is not the first time the LGBTQIA confronts the stigma and discrimination amid a pandemic. Since the HIV/AIDS pandemic from the 80s until now, the LGBTQIA community has developed an extraordinary resilience over decades, and pushing back against stigma and making claims for basic human dignity and equality
The World Health Organization recognizes that "vulnerable and marginalized groups in societies often have to bear an excessive share of health problems and are less likely to enjoy the right to health…" For this reason, the WHO recognizes the need for more aggressive regulations and laws that promote equality in services for these vulnerable groups to eliminate those current statutes that aggravate marginalization and hinder gradually, and even more so, access to health services, prevention, and care. National policies and state regulations must address the needs of LGBTQIA populations, with particular attention to black LGBTQIA and the absence of standardized protections against discrimination by healthcare providers. Although there have been substantial advances for the LGBTQIA population over the last decade, legal protections remain uneven, including those jurisdictions that do not expressly prohibit discrimination based on sexual orientation, gender identity, or/and gender expression. Eliminating LGBTQIA health disparities and enhancing efforts to improve their health are necessary to reduce disparities and increase longevity. Furthermore, under the context of COVID-19, researchers have found that the intersection of race with sexual orientation and gender identity is essential to understand pandemic's impact. For example, data collection efforts related to COVID-19 must immediately add sexual orientation and gender identity questions. Collecting sexual orientation and gender identity data will improve knowledge about disparities from sexual minorities, enhance cultural competence among health providers, help implement anti-bullying policies, and reduce suicide and homelessness among youth, among others.
Opinion | Being Isabel
Some trans folk miss certain elements of their past life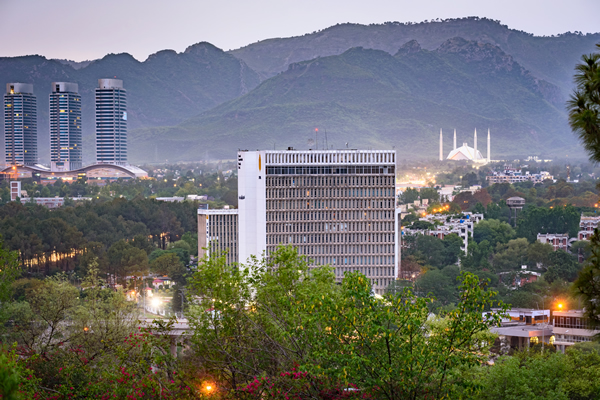 One of my first memories of being Isabel was in Islamabad, Pakistan, with my father at some nondescript water fountain, teal blue. My identical twin Helen and I, aged around five, are staring up into the camera, blank expressions, no hidden agenda — the grounds around us an abyss to be conquered with yelling matches and dancing and faces overstuffed with chocolate cake.
More memories start to flow like etches on some weird, global impressionist sketch—playground laughs in New Delhi as tiny zig-zagged marks, and loud sobbing tantrums in the corner of our house in the old quarter as frenetic dashes on a canvas, all painting what it was like being female—being Isabel—before manhood.
Helen and I get henna on our hands—burgundy traces of ink on the front and back of palms, at Dilli Haat in Delhi, and rummage through old books at Khan market.
Childhood is effortless and easy—maniacal screaming and kicking and racing with friends in circles and circles, plotting marriages and throwing paper planes off fortress walls with Daniel, jumping on the back of Raja, our white lab, or boarding miniature waves in the outer banks of North Carolina.
We return to the States at eight years of age.
Helen and I join a club soccer team in Virginia. Our mother is now reading us Harry Potter almost religiously, being a woman of books and letters, perhaps loving fiction as much as she loves cradling us after soccer practice. Her voice is soothing, and JK Rowling—then good—was giving us Hogwarts and Hermione, with her tangled brown hair and wicked intellect, on a platter.
Returning from a club game, our friend Annie whispers in my ear. "Isabel," she says, "Usher cheated on his girlfriend in his song Confessions." We gush over his infidelity. The scandal. This becomes a fact between us—a rogue piece of information—that we start to guard with excellent statecraft. No one else can know our secret—that Usher is a cheater.
When we're 12, we move to Russia.
Helen and I join the Moscow soccer team. Tournaments are in Budapest and Bucharest and Warsaw. On trips we shovel ice cream in student teacher lounges and prowl shopping malls in Bucharest, scrutinizing dresses at H&M and Zara. Gossip is exchanged in school corridors and store bathrooms.
In the city, Russian women are "fitful," people say. High, black leather boots and white tunics during the summer; mink fur in January and loud red lipstick all the time. Vodka in precious shot glasses and black caviar on blinis.
The Novy Arbat is packed with nightclubs—drunkards come out at 8 a.m. on weekdays, some with bottles of Stolichnaya. Helen and I, now 13, race to a kiosk in one of the six-lane avenue's underpasses, buying Redd's beer. We are not of age for alcohol, but that doesn't matter—only that we are tall enough to reach the counter.
We move back to Arlington. In eleventh grade, I feel myself slipping away from my body, drifting away from my legs, arms, torso, and curves. Activities like running or drinking with friends lack pleasure and feel painful. But no matter how many miles I clock on the track, I can't run away from this disassociation.
Some transgender people hate their former lives. A lot of us want these lives gone, torn apart, forgotten forever. But it's more complicated than that. Some trans folk miss elements of their past life, sometimes dearly. These two feelings are not mutually exclusive, either.
At present, I wear a pair of washed up, straight jeans, a black Hanes T-shirt, and brown boots that peg me as some sort of country denizen. My jacket is from Old Navy, and sweaters from a motley of stores I don't care about. Now and then I throw a watch, or a tropical button down.
But the lack of gossip is what kills me the most. Some women bond over Vera Wang shoes, manicures, and tales of boys. I don't know what the same social currency is for men—beer? Poker chips? Body count? Whatever they are, they seem irrelevant and wasteful.
So I said goodbye to wardrobes, dresses, and mascara. But they'll never leave my mind, just as being a sister or a female friend will never leave, either. There to stay, tucked back in some recess of my brain, petulant, an ever-nagging reminder of having been Isabel.
Isaac Amend (he/him) is a transgender man, activist, and D.C. native. He is on Instagram and Twitter at @isaacamend.
Opinion | Anti-trans legislation has ripple effects in D.C.
All people deserve high-quality health care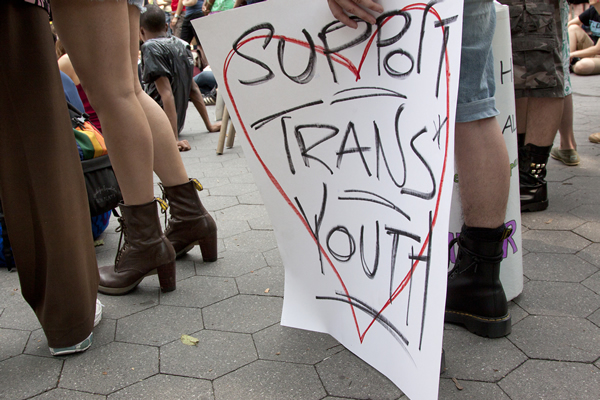 With the introduction of at least 117 bills targeting the transgender community, 2021 is shaping up to be the worst year in modern history for anti-LGBTQ state legislation.
Many of these bills target transgender and non-binary youth by making it illegal to access or provide gender affirming medical care and denying the best equipped healthcare providers the ability to provide appropriate care for the trans community. This will result in wasteful spending, increased healthcare costs and worse outcomes.
Gender affirming care is an essential component of inclusive, comprehensive transgender health care. According to the Trevor Project's 2020 National Survey on LGBTQ Youth Mental Health, more than half of transgender and nonbinary youth have seriously considered suicide. Conversely, affirming gender identity among transgender and nonbinary youth is consistently associated with lower rates of suicide attempts.
While we are fortunate to live in a jurisdiction that is not considering similar legislation, bills like this impact young people in our region. Trans youth are tuned in, and they hear these conversations questioning the very validity of their identities and existence.
We believe that all people deserve high-quality health care and compassionate, nonjudgmental health information, no matter what. Following the International Day Against Homophobia, Transphobia, and Biphobia (May 17th), we ask that you reach out to loved ones across the country and have a conversation to help move the issue out of a political debate and into a conversation about the lives of real people. Just one conversation can make a huge impact.
Dr. Oye I. Owolewa is the U.S. Representative of Washington, D.C. Dr. Laura Meyers is CEO and president of Planned Parenthood of Metropolitan Washington, D.C. Sultan Shakir is executive director of Supporting and Mentoring Youth Advocates and Leaders (SMYAL).