2014 YEAR IN REVIEW: Film
'Stranger,' 'Imitation Game' and indie fare among year's best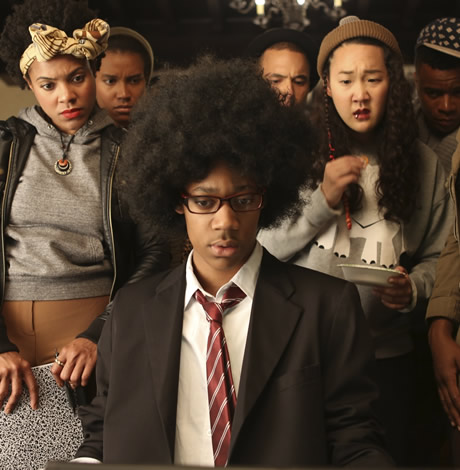 There were strong feature films (both mainstream and indie releases), fascinating documentaries and several supportive venues and festivals in Washington that are slowly growing a queer film culture here making 2014, overall, an excellent year in film.
One of the best releases was one of the first — "Stranger by the Lake." This award-winning French film was billed as an erotic gay thriller and it lived up to that description. The action unfolds on the banks of a lake where men meet for sex, which is shown in graphic detail. The thriller starts when the seemingly innocent Franck watches Michel swim out into a lake with a man and swim back to shore alone. Director Alain Guiraudie skillfully captures the mundane yet thrilling rituals of cruising and the inscrutable passion that arises between Franck and Michel.
Other highlights included:
• "Calvary" opens when Father James (Brendan Gleeson) is threatened with death by an unseen man in the confessional who was sexually molested by a priest when he was a boy. Among the suspects are a hypocritical closeted detective and a Hollywood-obsessed gay hustler who has also been the victim of clerical sexual abuse.
• Based on a true story, "Pride" tells the tale of an unlikely alliance between gay and lesbian activists from London and striking Welsh coal miners. While the screenplay relies a little too heavily on well-worn plot devices, the movie is an infectious and uplifting tale of personal growth and political solidarity.
• Written and directed by talented newcomer Julien Simien, "Dear White People" looks at the lives of four black students who get drawn into a racial incident at a predominantly white college. One of them is Lionel Higgins (Tyler James Williams), an undergraduate journalist who doesn't fit in with either the gay or African-American student groups. Simien's groundbreaking film marks the first time that a gay character has been featured in a predominantly African-American movie.
• "The Skeleton Twins" stars "

Saturday

 Night Live" alumni Kristen Wiig and Bill Hader as estranged twins who are reunited after his suicide attempt. He returns to their hometown to recover and to reignite an affair with his high school English teacher (Ty Burrell) while she tries to work out her marriage to Luke Wilson. Both Wiig and Hader turn in strong nuanced performances and Hader's scenes in drag are wonderful.
• "Hector and the Search for Happiness" stars Simon Pegg as a bored psychiatrist who travels the globe to find the secret of happiness. One of his tour guides is an old friend who has found happiness by coming out of the closet.
• Though technically a made-for-TV movie, "The Normal Heart" debuted in May on HBO and was a widely lauded adaptation of Larry Kramer's legendary AIDS-themed play of the same name.
• "The Way He Looks" is a charming Brazilian coming-of-age tale about Leo, a blind teenager who's trying to escape from his overprotective mother. Leo befriends Gabriel, the new kid in town, and feelings begin to flicker between the two boys, much to the dismay of Leo's best friend, Giovanna.
While it didn't include any LGBT content, one of the most progressive and thought-provoking movies of 2014 was "Belle," a beautifully filmed movie about a mixed-race heiress being raised by her aristocratic uncle in eighteenth-century England. Director Amma Asante and a knockout ensemble cast tackle complex themes of race, class and gender and tell a moving story that combines intimate details and epic historical sweep.
The year in LGBT feature films came to a dramatic conclusion with "The Imitation Game," the story of Alan Turing (Benedict Cumberbatch), the gay British mathematician who broke the German Enigma code during World War II but was later prosecuted for his homosexuality.
It was also a great year for LGBT-themed documentaries. One of the most notable was HBO's "The Case Against 8," which followed two California couples who brought their fight for marriage equality to the U.S. Supreme Court.
Other standout documentaries included "Shoot Me," an incisive portrait of the legendary actress Elaine Stritch who passed away earlier this year; "Campaign of Hate: Russia and Gay Propaganda," a searing examination of the spread of anti-gay sentiment and legislation in Russia; and, "Through a Lens Darkly," a fascinating exploration of how photography has shaped the African-American community, including LGBT people of color.
There were, of course, a few disappointments. The highly anticipated "Love is Strange" starred John Lithgow and Alfred Molina as long-term partners whose lives fall apart when they lose their rent-controlled Manhattan apartment. Luminous performances from Lithgow and Molina could not overcome Ira Sachs's implausible script and slack direction. Jennifer M. Kroot's "To Be Takei" failed to create a cohesive portrait of the actor and activist, and in "Citizenfour" lesbian filmmaker Laura Portras and gay journalist Glen Greenwald failed to fully question the actions of NSA whistle-blower Edward Snowden.
The emerging queer cinema scene in D.C. has been strongly supported by a number of marvelous venues and film festivals. The Landmark Theatres (on E Street in downtown D.C. and on Bethesda Row in downtown Bethesda) and the West Ed Cinema in Foggy Bottom frequently present LGBT movies, as does the newer Angelika Film Center Mosaic in Fairfax. AFI Silver in downtown Silver Spring often features LGBT works in its delightfully eclectic mix of contemporary independent releases and classics from Hollywood and international cinema.
The acclaimed D.C. Shorts Film Festival, headed by openly gay filmmaker Jon Gann, always includes strong LGBT programming, as does AFI Docs, which will now be headed by Michael Lumpkin, who served for more than 25 years as both executive director of Frameline and Festival Director for the San Francisco International LGBT Film Festival. LGBT films have also been featured at the new Middleburg (Virginia) Film Festival.
With sponsorship from the D.C. Center for the LGBT Community, Human Rights Campaign and the Washington Blade, Reel Affirmations has returned to offer monthly move nights and other film events.
The early winter months of 2015 give LGBT cinephiles in D.C .the chance to watch some of 2014's best releases on DVD and to anticipate the exciting releases of 2015.
Mayor's office to host Pride tie-dye party
Guests to make colorful shirts for 'PEACE. LOVE. REVOLUTION' theme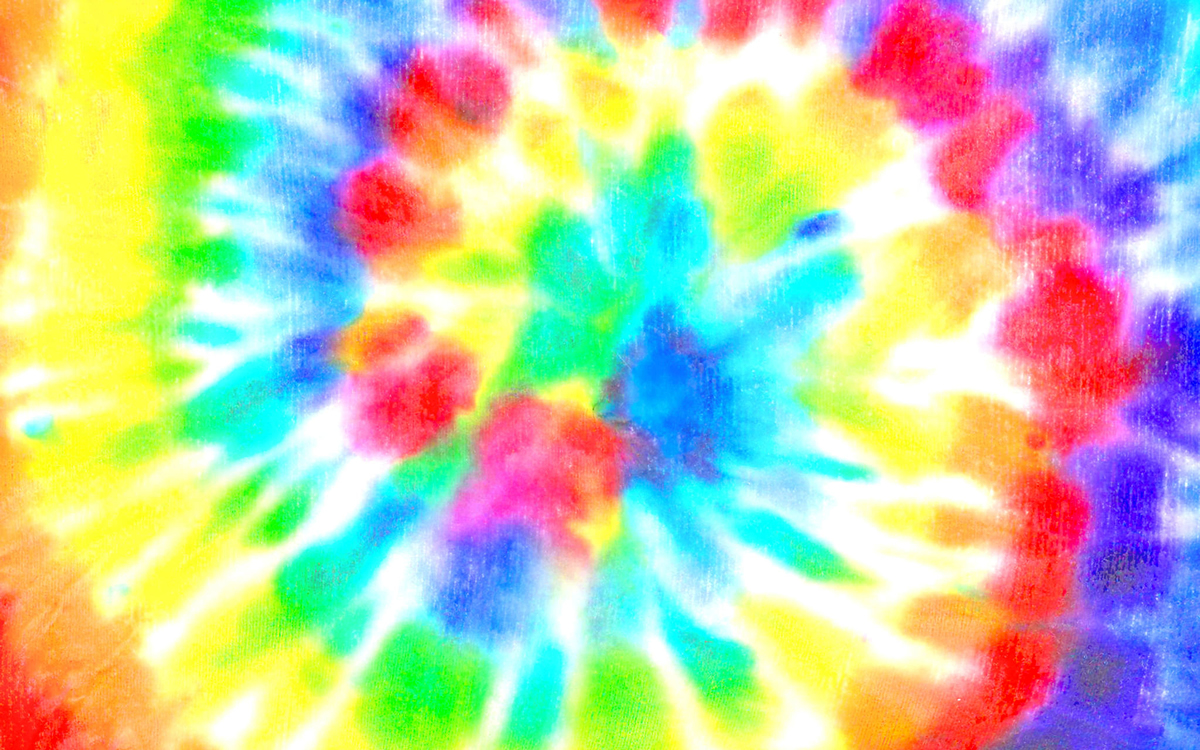 The Mayor's Office for LGBTQ Affairs will host "Love Out Loud: Tie Dye Party for Pride" on Wednesday, June 7 at 5 p.m. at the Frank D. Reeves Center of Municipal Affairs.
The event, hosted along with the DC Center for the LGBT Community and Capital Pride Alliance, will be an afternoon for community and artistry. Guests are encouraged to bring their creativity to make some colorful tie-dye shirts in line with this year's Pride theme, "PEACE. LOVE. REVOLUTION."
This event is free to attend and more details are available on Eventbrite. 
D.C. to celebrate LGBTQ poetry
Pride Poem-a-Day presents second installation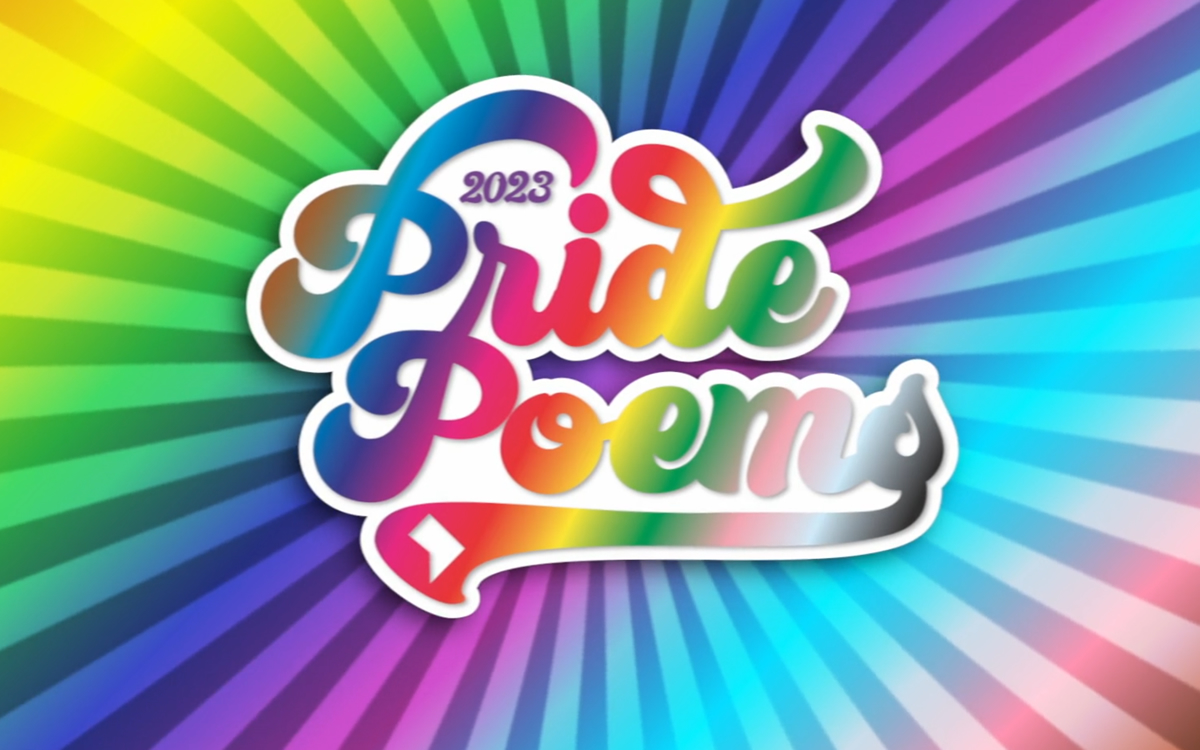 DC Pride Poem-a-Day will present its second installation of short videos featuring LGBTQ poetry from the Washington, D.C. area to celebrate Pride month.
A new video will be released each day in June and will feature different poets reading an original poem on the theme of "heritage."
The videos highlight LGBTQ poets from a variety of backgrounds, ethnicities, races, and countries of origin, and also poets from minority religions, multi-lingual, and disabled. 
To access the poetry, visit DC Pride Poems' website.
Calendar: June 2-8
LGBTQ events in the days to come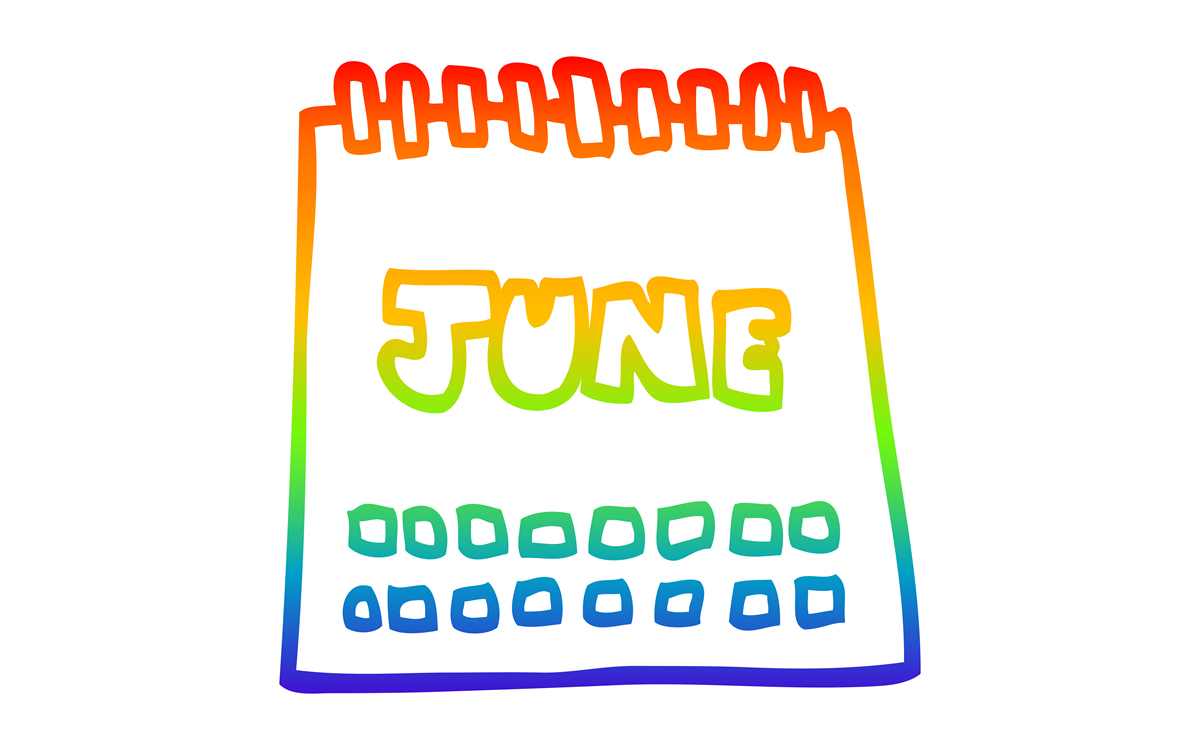 Friday, June 2
Center Aging: Friday Tea Time will be at 2 p.m. on Zoom. This event is a social hour for older LGBTQ+ adults. Guests can bring a beverage of choice. For more information, contact [email protected].
Go Gay DC will host "LGBTQ+ Pride Kickoff Social" at 7 p.m. at The Commentary. This event is ideal to make new friends in the LGBTQ community and enjoy the bottomless happy hour specials at Puro Gusto. Admission is free and more details are available on Eventbrite.
Saturday, June 3
Virtual Yoga Class with Jesse Z. will be at 12 p.m. online. This is a weekly class focusing on yoga, breath work, and meditation. Guests are encouraged to RSVP on the DC Center's website, providing your name, email address, and zip code, along with any questions you may have. A link to the event will be sent at 6 pm the day before.
LGBTQ People of Color Support Group will be at 1 p.m. on Zoom. LGBTQ People of Color can come together and talk about anything affecting them in a space that strives to be safe and judgment free. There are all sorts of activities like watching movies, poetry events, storytelling, and just hanging out with others. For more details, visit thedccenter.org/poc or facebook.com/centerpoc.
Project DC Events will host "DC Pride Crawl" at 2 p.m. at Dupont Circle's best bars. Guests are encouraged to put on their brightest and most colorful outfit, grab friends, and enjoy a day of drinks and celebration. Tickets start at $20 and can be purchased on Eventbrite. 
Sunday, June 4
AfroCode DC will be at 4 p.m. at Decades DC. This event will be an experience of non-stop music, dancing, and good vibes and a crossover of genres and a fusion of cultures. Tickets cost $40 and can be purchased on Eventbrite.
"Largest LGBTQIA+ Singles Flamingle" will be at 7 p.m. at THRoW Social DC. Guests can enjoy signature cocktail and wine specials, food, games, and live music while mingling with single people in the local LGBTQ community. This event is free and more details are available on Eventbrite.
Monday, June 5
Center Aging Monday Coffee and Conversation will be at 10 a.m. on Zoom. LGBT Older Adults — and friends — are invited to enjoy friendly conversations and to discuss any issues you might be dealing with. For more information, visit the Center Aging's Facebook or Twitter.
Capital Pride Interfaith Service Planning Meeting will be at 6 p.m. on Zoom. The Capital Pride Interfaith Service is an "integrated service" respectfully demonstrating the breadth, depth, and sincerity of our faith, exposing the lie that anti-gay fundamentalists have a monopoly on faith and religion. For more details, [email protected]. 
Tuesday, June 6
Go Gay DC will host "LGBTQ+ Pride Reception" at 5 p.m. at Turkish Coffee Lady. This event is to foster cross-cultural connectedness and make friends in the LGBTQ+ and allied community. Attendance is free and more details are available on Eventbrite.
Pride on the Patio Events will host "LGBTQ+ Social Mixer" at 5:30 p.m. at Showroom. Dress is casual, fancy, or comfortable and guests are encouraged to bring the most authentic you to chat, laugh, and get a little crazy. This event is free and more details are available on Eventbrite. 
Wednesday, June 7
Job Club will be at 6 p.m. on Zoom. This is a weekly job support program to help job entrants and seekers, including the long-term unemployed, improve self-confidence, motivation, resilience and productivity for effective job searches and networking — allowing participants to move away from being merely "applicants" toward being "candidates." For more information, email [email protected] or visit thedccenter.org/careers.
Center Aging Women's Social & Discussion Group will be at 6:00p.m. on Zoom. This group is a place where older LGBTQ+ women can meet and socialize with one another. To register, visit the DC Center's website. 
Thursday, June 8
KINETIC Presents will host "KINETIC Pride 2023 DC Weekend Pass" at 10 p.m. at four D.C. venues. This partnership with Capital Pride Alliance will feature a performance by global pop star Betty Who at Echostage, stunning visuals, and top talent. Tickets start at $149 and can be purchased on Eventbrite.