West Va. DMV adopts trans policy
Advocacy group threatened lawsuit against agency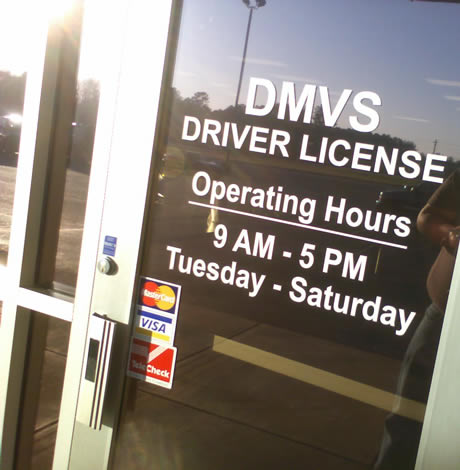 CHARLESTON, W. Va. — The West Virginia Division of Motor Vehicles has announced it will no longer require trans people to wear certain clothes while presenting themselves in their driver's license photos.
The Los Angeles Times reported the agency formally changed its policy on July 1 in response to a potential lawsuit the New York-based Transgender Legal Defense and Education Fund threatened to file on behalf of three trans women. These include Trudy Kitzmiller and Kristen Skinner, who claim officials insisted they remove their makeup and jewelry in order to "look male" in their license photos.
The Transgender Legal Defense and Education Fund in a press release it released on July 7 identified Valerie Woody as a third potential plaintiff.
"Getting my license updated has been a long struggle," said Kitzmiller in the Transgender Legal Defense and Education Fund press release. "I am relieved that the DMV will finally allow me to have a license that reflects the real me and will treat transgender people fairly."
A new West Virginia Division of Motor Vehicles policy that allows trans people to change the gender listed on their driver's licenses after they submit a doctor's form also took effect on July 1.
Nonbinary Energy Department official charged with second luggage theft
Sam Brinton placed on administrative leave after first allegation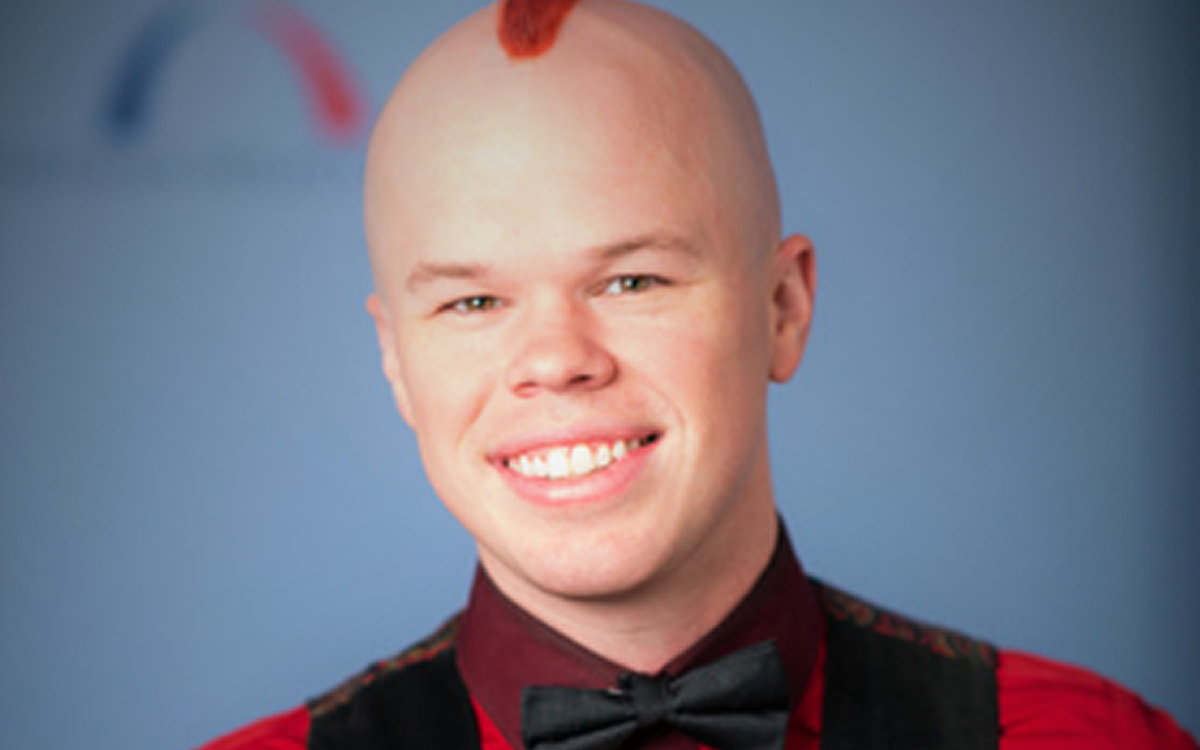 Sam Brinton, the first openly genderfluid person appointed to a senior government post, was served with a felony arrest warrant Friday following a second incident in which they were accused of stealing luggage from an airport.
New charges accuse Brinton of grand larceny of property valued between $1,200 and $5,000, for stealing luggage at Harry Reid International Airport in Las Vegas. They were previously charged with a felony for lifting a suitcase from baggage claim at the Minneapolis-St. Paul International Airport on Sept. 16.
Brinton joined the U.S. Department of Energy this year as deputy assistant secretary for spent fuel and waste disposition. The New York Post reported they were put on leave following the first incident.
"The Department of Energy takes criminal charges against DOE employees and clearance holders very seriously," a Department of Energy spokesperson told the Washington Blade in a statement. "Sam Brinton, a career civil servant, is on administrative leave. The department is limited by law on what it can disclose on personnel matters, such as an employee's clearance status. Generally, as the department has previously stated, if a DOE clearance holder is charged with a crime, the case would be immediately considered by DOE personnel security officials, and depending on the circumstances, that review could result in suspension or revocation of the clearance."
On Dec. 7, a group of 16 Republicans in the U.S. House of Representatives, including far-right Congress members Marjorie Taylor Greene (Ga.), Andy Biggs (Ariz.) and Louie Gohmert (Texas), called on Energy Secretary Jennifer Granholm to demand Brinton's resignation.
Sen. Sinema changes party affiliation from Democrat to independent
Lawmaker made history in 2018, becoming first bi member to serve in Senate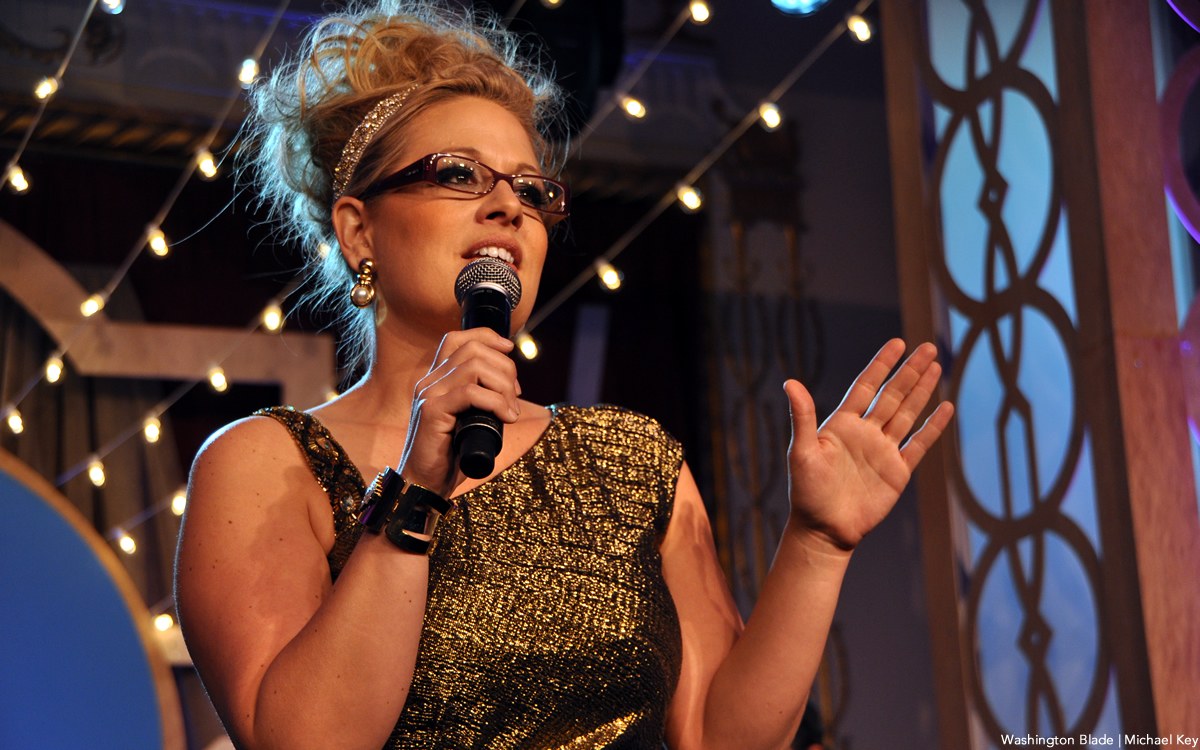 Sen. Kyrsten Sinema of Arizona said during an interview with POLITICO on Friday that she will switch her party affiliation from Democrat to independent but pledged not to change the way she has voted over the past four years in the Senate.
Sinema's announcement comes just two days after Democratic Sen. Raphael Warnock of Georgia prevailed in a runoff election against Republican challenger Herschel Walker, widening Democrats' razor thin majority in the upper chamber.
"I don't anticipate that anything will change about the Senate structure," Sinema told POLITICO. "I intend to show up to work, do the same work that I always do. I just intend to show up to work as an independent."
White House Press Secretary Karine Jean-Pierre released a statement on her decision:
"Senator Sinema has been a key partner on some of the historic legislation President Biden has championed over the last 20 months, from the American Rescue Plan to the Bipartisan Infrastructure Law, from the Inflation Reduction Act to the CHIPS and Science Act, from the PACT Act to the Gun Safety Act to the Respect for Marriage Act, and more.
"We understand that her decision to register as an independent in Arizona does not change the new Democratic majority control of the Senate, and we have every reason to expect that we will continue to work successfully with her."
Sinema's reputation as an iconoclast has occasionally frustrated her Democratic colleagues in the chamber as well as progressives more broadly. Critics were puzzled by what they saw as the Arizona Senator's fealty to multinational pharmaceutical companies, hedge funds, and venture capital firms.
More recently, however, Sinema was credited for her instrumental work earning her GOP colleagues' support for the Respect for Marriage Act, which earned a filibuster proof majority and is now on its way to be signed into law.
Sinema made history with her election to the Senate in 2018, becoming the first bisexual and second LGBTQ person (behind Democratic Sen. Tammy Baldwin of Wisconsin) to serve in the upper chamber.
Brittney Griner returns to U.S.
WNBA star released in exchange for Russian arms dealer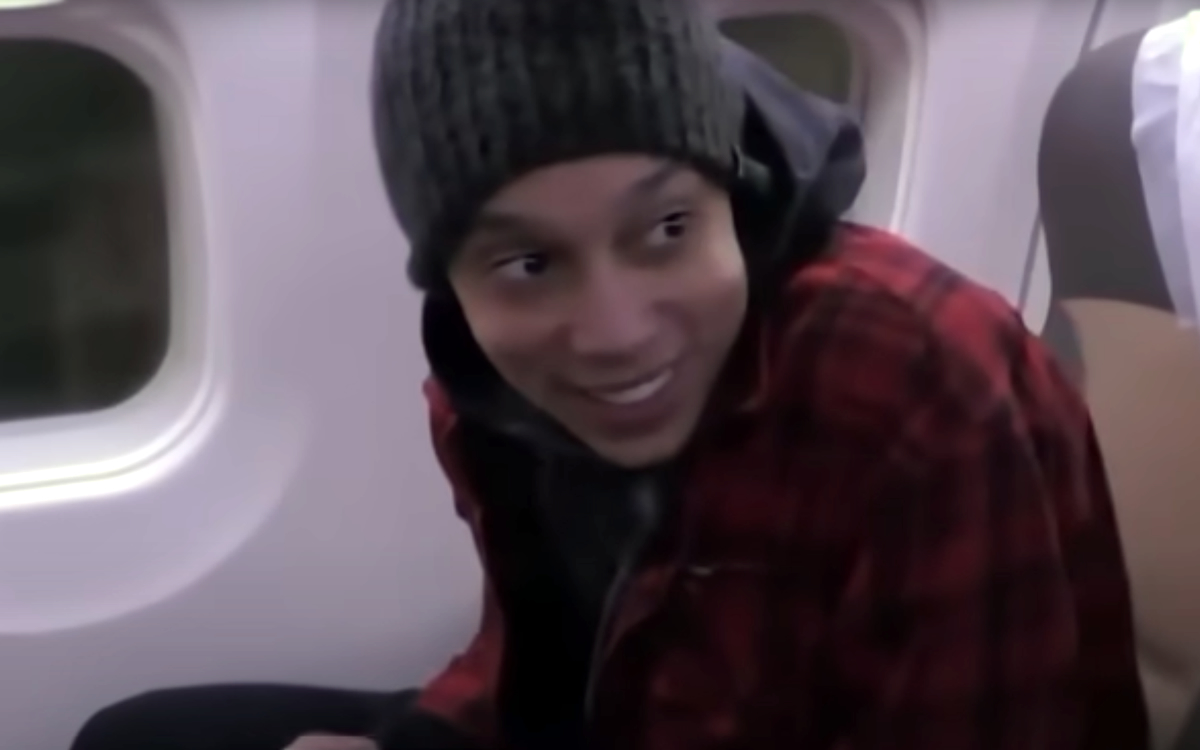 WNBA star Brittney Griner returned to the U.S. on Friday after Russia released her in exchange for a convicted arms dealer.
Griner landed at Kelly Air Force Base in San Antonio at around 5:30 a.m. ET.
Media reports indicate Griner then went to the U.S. Army's Joint Base San Antonio-Fort Sam Houston. They also said she will undergo a medical examination at the Brooke Army Medical Center.
"So happy to have Brittney back on U.S. soil," tweeted "Welcome home BG."
So happy to have Brittney back on U.S. soil. Welcome home BG!

— U.S. Special Presidential Envoy Roger D. Carstens (@StateSPEHA) December 9, 2022
Griner had been serving a nine-year prison sentence in a penal colony after a Russian court convicted her on the importation of illegal drugs after Russian customs officials in February found vape canisters containing cannabis oil in her luggage at Moscow's Sheremetyevo Airport.
President Biden on Thursday announced Russia had released Griner in exchange for Viktor Bout, a Russian arms dealer who is serving a 25-year prison sentence in the U.S.
Russian media broadcast a video of the exchange that took place at an airport in Abu Dhabi in the United Arab Emirates.
Griner's wife, Cherelle Griner, was with Biden and Vice President Kamala Harris and Secretary of State Antony Blinken when they spoke with Griner from the Oval Office before she left for the U.S.
"She is safe," said Biden. "She is on a plane. She is on her way home."
Advocacy groups are among those who welcomed Brittney Griner's release. Cherelle Griner and the Biden administration have said they remain committed to securing the release of Paul Whelan, a former U.S. Marine who is serving a 16-year prison sentence in Russia for spying.