Rookies & vets: Stonewall Kickball
League has D.C. tournament this weekend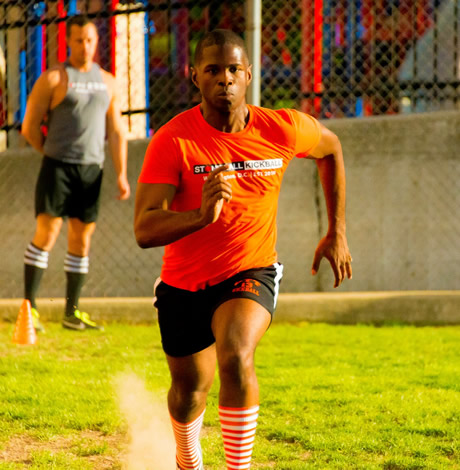 This week in the ongoing Washington Blade series on the rookies and veterans of the LGBT sports teams in D.C., we take a look at two gay athletes from Stonewall Kickball.
Three leagues from Stonewall Sports will come together to host the Stonewall Sports 2015 Summer Tournament this weekend which will be contested at multiple locations in D.C. and will feature players from the Stonewall expansion cities. Some 550 players will compete in three sports that will include 25 kickball teams, 10 dodgeball teams and 16 dart teams. About 100 spectator/friends will also be arriving in town to cheer the teams on.
Scott Rodney grew up in Massachusetts and south Florida and played soccer from middle school to high school along with playing on a travel team. He left sports behind while attending Tallahassee Community College and Florida State University.
While he was working as a manager at Olive Garden, he traveled to Annapolis to visit a friend and fell in love with D.C. He took a transfer with the restaurant chain and committed to one year of employment so they would pay his moving expenses.
He found himself playing in the Nakid Kickball league, a straight D.C. league, and in January of this year, a friend mentioned Stonewall Kickball and he went to a league mixer.
Rodney registered for the spring 2015 league and according to Stonewall rules, you have three weeks to find a place on a team or you become a free agent. He ended up on a team, the 21st Amendments, that is half veterans and half rookies.
"I was pretty shy at first, but the veterans were very welcoming and kept inviting me to all the activities," Rodney says. "Every time I had a question about the rules, they were there to show me the ropes."
Rodney says he definitely wants to become more involved in Stonewall and has already participated in the drag kickball event and the Queen drag competition between the teams at JR.'s.
Rodney is now working as an administrative assistant at a law firm and will be heading back to school this fall.
"I have never seen a community like what I have found at Stonewall," Rodney says. "It really puts everything in perspective."
Tarik Pierce only played little league baseball growing up in Florence, S.C. His extracurricular activity in high school was marching band and besides taking up running, he did not participate in sports at Clemson University.
His job with the Department of Commerce brought him to D.C. and he has since transitioned to the Department of Veterans Affairs. Living in D.C. has brought out Pierce's sporty side and he is entrenched in the LGBT sports community having played in leagues for flag football, kickball, darts, bocce and dodgeball.
Pierce and a group of 20 friends were originally playing in the World Adult Kickball Association league until they began to experience gay slurs from the other players. In the spring of 2011, they took their team and headed to Stonewall Kickball, then in its second season.
"Stonewall is a little raucous, but there's nothing like it," Pierce says. "People come together every Sunday and each team has its own dynamic and personality."
For Pierce, it wasn't really a social outlet when he became a part of a team with 20 of his friends. It was just a new activity and he says it added a new dimension to their friendship and brought them closer together.
As the years progressed, Pierce found himself stepping forward as a leader. He is currently on the board of Stonewall Darts, is a division leader for Stonewall Dodgeball and along with playing, is an umpire for Stonewall Kickball. He'll be in the tournament this weekend with his team, the Ballstars.
"It's my theory that if you become a part of a community, at some point you should step forward as a leader," Pierce says. "I make sure that my team is involved in the fundraisers and the charitable community support."
Pierce has also shown his altruistic side by recently stepping aside as the captain of his kickball team.
"My focus is different because I want everyone to have the chance to have the experiences I have had," Pierce says. "You shouldn't keep taking away from something like this; you should give back to it."
Gay men challenge Qatar death penalty for homosexuality
Country to host 2022 World Cup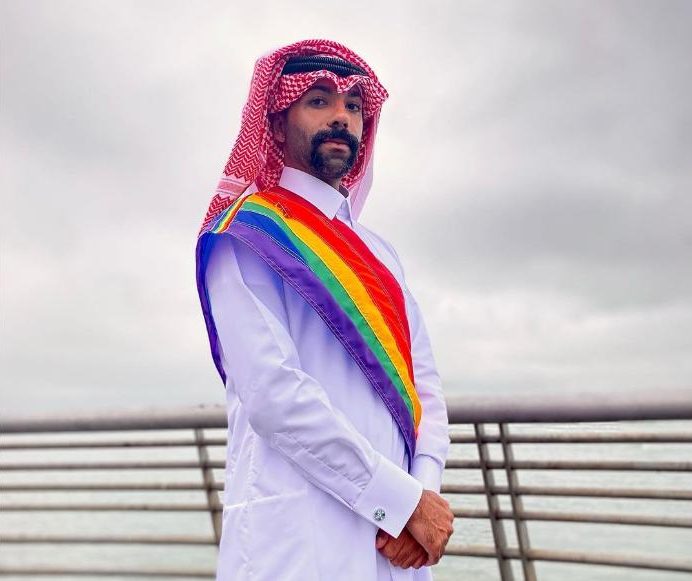 Gay men are blowing the whistle now, two months before the World Cup, demanding the host nation of Qatar change its anti-LGBTQ ways.
The Middle Eastern country where Islam is the state religion will welcome soccer players, coaches and fans from all around the planet, beginning Nov. 20, for matches that will pit nation against nation.
Qatar has promised to welcome LGBTQ foreigners, even as its own people are tortured and put to death for being who they are.
On Monday, Qatar's ambassador to Germany got an earful from one of those men at a human rights conference in Frankfurt, hosted by the German Football Association, according to a report by the Associated Press.
Fan representative Dario Minden spoke in English directly to Abdulla bin Mohammed bin Saud Al Thani, about who he is and who he loves, Minden told him to "abolish the death penalty" for homosexuality.
"I'm a man and I love men. I do — please don't be shocked — have sex with other men. This is normal," Minden told Al Thani. "So, please get used to it, or stay out of football. Because the most important rule in football is, football is for everyone. It doesn't matter if you're lesbian, if you're gay. It's for everyone. For the boys. For the girls. And for everyone in between.
"So, abolish the death penalty. Abolish all of the penalties regarding sexual and gender identity," he said.
Although organizers promised Al Thani an opportunity to respond, the Associated Press reports that portion of the conference was closed to the public and the news media and was not televised.
Earlier, Al Thani reportedly complained to those assembled that the issue of human rights was a distraction from the World Cup, even though the event was titled, "Sport and Human Rights."
"We all care about human rights," said Al Thani. "But I would have enjoyed (it) more if I saw some concentration not only on just one subject, but the enjoyment of football and the football effect on people around the world."
More than 5,000 miles away in San Francisco, a gay Qatari physician has organized a petition to tell the land of his birth: Love Is Not A Crime.
Doctor Nasser Mohamed decided to come out in 2010 following a visit to the U.S., and spent his residency in Connecticut before moving to California in 2015.
Mohamed wrote in an op-ed published by Outsports last month that he has spent the last decade caring for the LGBTQ community in outpatient settings and growing as an activist.
"Being an LGBT person is a criminal offense in the legal system in Qatarm as is sex between two men. There are state-sponsored conversion-therapy practices, and LGBT-affirming psychotherapy is not offered." He wrote how law enforcement uses media and chat rooms to find, jail and punish people for being LGBTQ.
"Visibility of the local LGBT community in Qatar, and the exposure of their treatment, are absolutely essential," Mohamed wrote. "I am doing my part by speaking up."
Editor's note: Find out about Mohamed's petition by clicking here. He is also raising money through a GoFundMe account to provide him with funding for his activism as well as security and protection.
Carl Nassib returns to Tampa
Former Las Vegas Raiders defensive end came out as gay in June 2021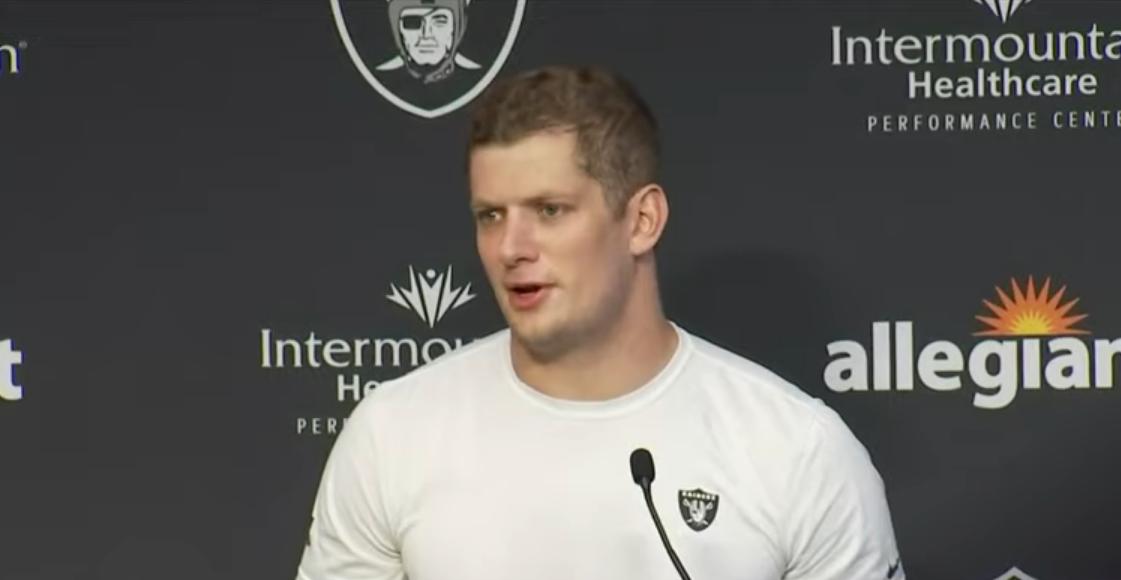 Carl Nassib, who made headlines in June 2021 when he became the NFL's first out gay active player, reportedly has signed a one-year contract with his former team, the Tampa Bay Buccaneers.
The 29-year-old defensive end was released by the Las Vegas Raiders in March, and became a free agent. NFL sources said that was due to his contracted salary amount — $7.75 million — and not any reflection on his sexual orientation.
ESPN's Adam Schefter broke the news with a tweet.
Buccaneers reached agreement on a one-year deal with former Raiders' DE Carl Nassib, per source.

— Adam Schefter (@AdamSchefter) August 15, 2022
When Nassib came out last summer, he announced he was donating $100,000 to the Trevor Project, and for Pride Month this year he made a new pledge to help LGBTQ youth. He promised to match donations to the Trevor Project, dollar for dollar, up to $100,000.
Will Buccaneers quarterback Tom Brady welcome Nassib?
As Outsports reported, he's never made any comments about playing with someone gay. Brady's former New England Patriots teammate Ryan O'Callaghan recalled that before he came out in 2017, following his retirement, there was one time that he missed the team bus and Brady gave him a ride in his car to that day's practice.
O'Callaghan told Outsports he believes Brady would have "absolutely" accepted him if he had come out at that time.
"Being married to a super model I'm sure he's met a few gay people in his life," said O'Callaghan.
Brady wed Brazilian fashion model Gisele Bündchen in 2009.
Legendary Boston sports columnist Steve Buckley of the Athletic came out as gay in 2011 while at the Boston Herald. He told Outsports that Brady has always been friendly and cooperative, even after Buckley came out.
This is the second time around at Raymond James Stadium for Nassib. He played for the Buccaneers for two seasons prior to joining the Raiders in 2020. His NFL career began in 2016 with the Cleveland Browns.
As Jason Owens reported for Yahoo! Sports, Nassib was far more productive in Tampa as a part-time starter, recording 6.5 sacks in 2018 and six sacks in 2019. The NFL's website shows he played just 242 defensive snaps and earned 1.5 sacks last season.
In 86 games including 37 starts, Nassib's recorded 22 career sacks, 164 tackles, 53 quarterback hits and four forced fumbles.
In addition to Brady, Nassib's new teammates are Akiem Hicks and William Gholston at defensive end and outside linebackers Shaquil Barrett and Joe Tryon-Shoyinka. Given that the Buccaneers finished seventh in the NFL in sacks last season with 47, Nassib will be expected to improve Tampa Bay's chances when their season begins on Sept. 11 in Dallas.
Federal judge temporarily blocks anti-trans youth sports law in Indiana
The injunction requires that A.M., a 10 -year-old trans girl, must be allowed to rejoin her school's all-girls softball team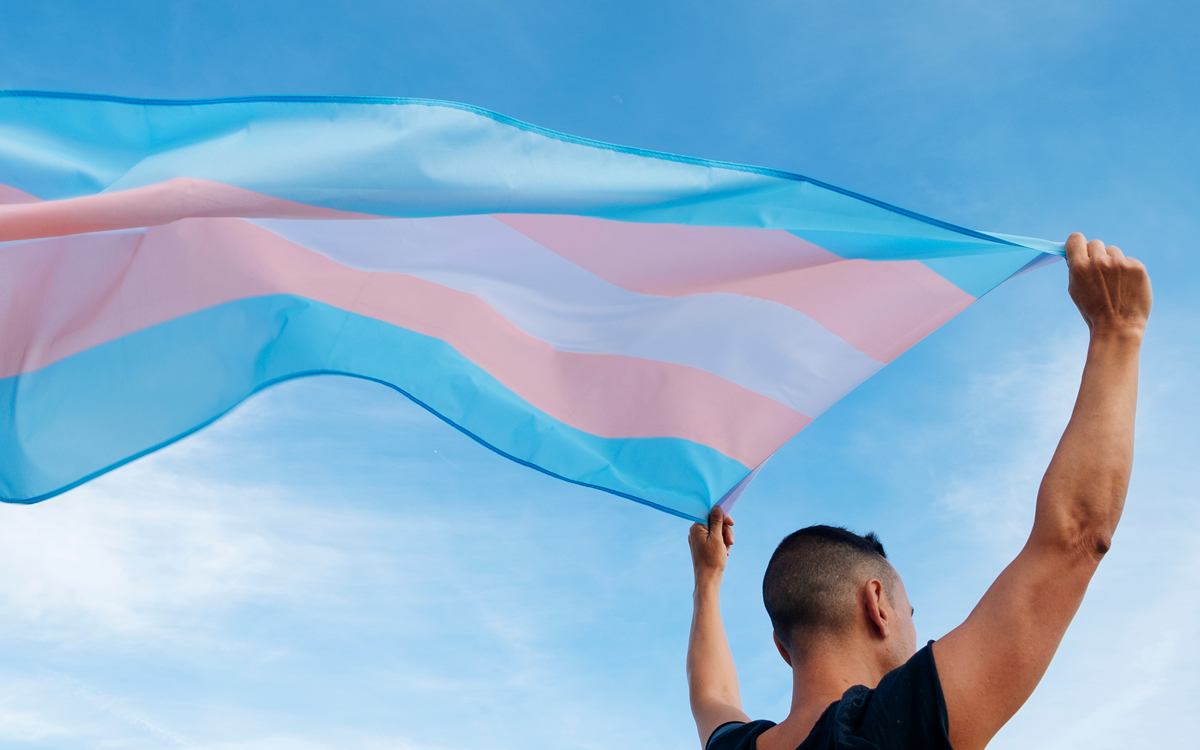 On Tuesday Judge Jane Magnus-Stinson of the United States District Court for the Southern District of Indiana issued an preliminary injunction that blocked an Indiana law that prevents trans youth from playing on sports teams that match their gender identity.
The injunction requires that A.M., a 10 -year-old trans girl, must be allowed to rejoin her school's all-girls softball team while litigation continues.
The American Civil Liberties Union of Indiana filed a lawsuit in April, on behalf of A.M., challenging House Enrolled Act 1041, which bans transgender girls from participating in school sports.
Ken Falk, legal director at the ACLU of Indiana, issued the following statement:
"When misinformation about biology and gender is used to bar transgender girls from school sports it amounts to the same form of sex discrimination that has long been prohibited under Title IX, a law that protects all students – including trans people – on the basis of sex.
"We are pleased that Judge Magnus-Stinson has recognized this and required that A.M. be allowed to play on her school's softball team.
"If other students are being denied the right to join a sports team at their school due to their transgender status, we encourage them to contact the ACLU of Indiana immediately."
This past May, the Indiana Legislature had voted to overturn Republican Governor Eric Holcomb's March veto of HB 1041, a measure that bans transgender girls from competing on girls' K-12 sports teams in the state.
The vote to override the veto means that this law makes Indiana the 8th state to ban trans youth from playing sports in 2022 by legislative action — and the 16th in the country.
In his veto message sent to House Speaker Todd Huston's office, Holcomb said the bill presumed a problem already existed that required the state to intervene and it implied the goals of consistency and fairness in girls' sports were not being met.
"After thorough review, I find no evidence to support either claim even if I support the overall goal," Holcomb wrote.
"Governor Holcomb was the second governor this year to uphold the dignity of transgender and nonbinary youth, and veto an attempt by lawmakers to write them out of existence. While those young people continue to face unrelenting political attacks, the Indiana legislature voted to override his act of courage and compassion, pushing these marginalized youth even further to the sidelines," said Sam Ames, Director of Advocacy and Government Affairs at The Trevor Project.
"This bill claimed to solve a problem of 'fairness' in school sports in Indiana that didn't exist, but its negative impacts on the mental health and well-being of trans and nonbinary youth — young people who already face disproportionate rates of bullying, depression, and suicide — are very real. To the young people in Indiana watching tonight: you are stronger than they know. We are here for you, we will fight for you, and we are not going anywhere."