Will 'gay vote' count? Maybe less than we think
Will 'gay vote' count? Maybe less than we think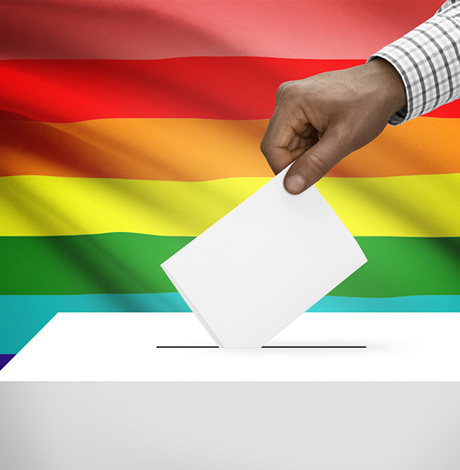 Consider this scenario: If every LGBT voter in D.C. decided not to participate in the 2016 presidential election, would the political party winning the District's three electoral votes be different?
Nope. The Democratic nominee would still handily win with an overwhelming percentage of the local vote.
The election outcome would also remain the same in New York, California, Massachusetts and other predictably "true-blue" states. In fact, the participation of LGBT voters would matter even less in those locales. Due to a much lower percentage "gay vote" when compared to D.C.'s extraordinarily unusual and highest-in-the-nation 10 percent population share, the impact would be negligible.
Other than the value of gay wealthy-donor campaign cash and the efforts of a small tribal portion of diehard party loyalists and activist volunteers, do we overestimate our influence in electing federal officials? If we're counting votes, we definitely do.
It's simply a matter of numbers.
Although some LGBT voters are as susceptible to vastly overestimating the number of gay Americans as has been shown to be the case among the general public, every reliable counting consistently enumerates the percentage within a consistent and narrow range. The consensus among Census estimates, government agency tallies, polling firms and demographic survey research organizations pegs the combined number of gay, lesbian, bisexual and transgender adults at an approximate average of slightly above 3 percent of the population.
Add to the mix the diversity of political opinion among LGBT voters and the net benefit for the party currently enjoying super-majority support is further reduced. In round figures, if approximately 4 million LGBT votes are among 130 million votes cast in a presidential election, the current net Democratic advantage is known to be fewer than three million votes.
Nothing to scoff at, to be sure, in a country essentially evenly divided in a largely binary political competition. But the bulk of those votes are primarily dispersed among the vast majority of states in which the presidential election outcome is not a mystery in advance of actual votes cast. In all but a small number of states LGBT voters do not possess even a theoretical potential to affect the decision.
In the few competitive "toss-up" states, LGBT voters are also likely to reflect the more moderate political perspective inherent to the state with their ballot decisions likewise more mixed. Gay voters living outside of urban LGBT enclaves in states where the Democratic nominee consistently wins are not in exile. For a myriad of reasons they have chosen to live where that decision often reflects political preferences and cultural considerations decidedly less liberal than found in larger East Coast and West Coast cities.
In a modern era in which affiliation with either major political party has reached new record lows, LGBT adults are increasingly likely to also be "independent" voters. A majority of all voters under 35 now identify that way, and combined Democrats and Republicans together constitute barely-or-less-than half of all Americans. In addition, the percentage of each party's support is in a continuing free-fall.
It is reasonable to assume that a characteristically independent LGBT demographic is among those estranged from both political parties. The unusually high percentage of gays and lesbians engaged in commerce as entrepreneurs, business operators, professional contractors and corporate leadership – estimated by the National Gay and Lesbian Chamber of Commerce at 10 percent of us – also influences political views.
As LGBT voters shift their focus from inward issues of marriage and civil equality, we should anticipate that the existing one-quarter to one-third share of gay votes for Republican candidates will grow in equity with those currently cast for Democratic candidates, particularly in politically moderate regions of the country.
Neither political party should consider our votes either won or lost. On the full range of core issues of general voter concern that decide elections, LGBT votes are as attainable as those of ordinary Americans.
Especially as we become simply that – ordinary Americans.
Mark Lee is a long-time entrepreneur and community business advocate. Follow on Twitter: @MarkLeeDC. Reach him at [email protected].
Judy Heumann helped so many of us with disabilities to be out and proud
'Like the color of my eyes or the color of my hair, it is a part of who I am'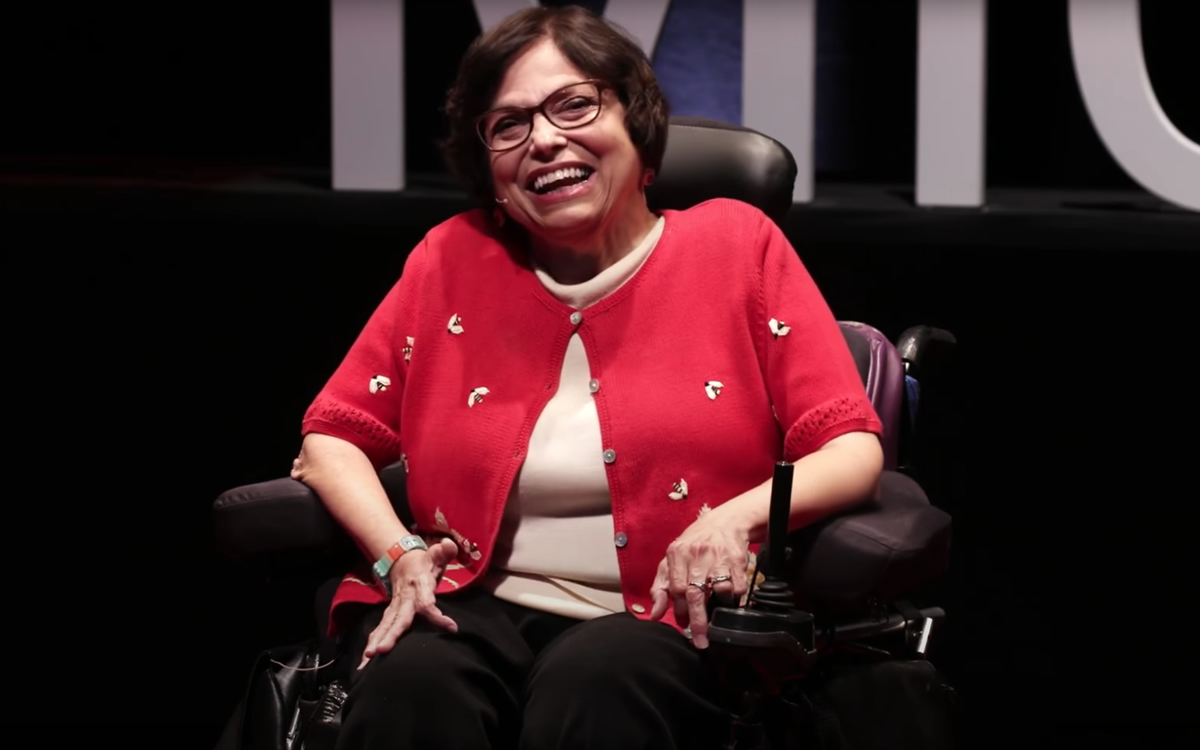 When I was growing up, people like me, who were disabled, were usually met with scorn, pity and exclusion.
On March 4, Judith (Judy) Heumann, a founder of the disability rights movement, died at 75 in Washington, D.C.
For decades, Heumann, who contracted polio when she was 18 months old, was a leader of a civil rights movement that changed the lives of millions of folks like me.
Judy (so many of us, whether we knew or not, connected with her on a first-name basis), was known as the "mother" of the disability rights movement. She was the Harvey Milk of our struggle.
You might think: why should LGBTQ people care about the passing of a disability rights leader?
Here's why: Nearly, 20 percent of people in this country have a disability, according to the U.S. Census Bureau. This includes LGBTQ+ people. An estimated three to five million people are queer and disabled.
Studies, including a study by the Map Advancement Project, reveal that queer people are more likely than non-queer people to become disabled. We face the double-whammy of anti-queer and disability-based discrimination. The MAP study reported that of the more than 26,000 transgender people surveyed, 39 percent reported having a disability.
If you're queer and have a disability (blindness, epilepsy, cerebral palsy, psychiatric disorder, etc.), you've likely run up against employers who don't want to hire you or restaurants who don't care to serve you. If you're a queer parent of a disabled child, you've probably had to fight to get your kid the education they need.
These battles are hard. But, thanks to Heumann and the movement she led, there are ways — from the Americans with Disabilities Act to working the media — to fight this injustice.
Heumann, who at 29 led a month-long protest that was the Stonewall of the disability rights movement, and in her 70s was the star of the fab, Oscar-nominated documentary "Crip Camp," was a powerhouse of energy, discipline, hard work and humor. She was a quintessential bad ass who worked for justice 24/7, and kicked your butt if you didn't."Kathi, get your self together!" commanded the voice over the phone, "or you won't get anything done."
It was 1987, and I was writing my first news story. I was interviewing Heumann about an historic protest that she'd led a decade earlier. It was the 10th anniversary of what is believed to be the longest non-violent sit-in a federal building.
In April 1977, more than 100 disabled people took over the (then) Health, Education and Welfare building in San Francisco. President Richard Nixon had signed the Rehabilitation Act into law in 1973. But, regulations, known as "504," a section of the Act that prohibited discrimination against disabled people by institutions (schools, hospitals, etc.) receiving federal funding, hadn't been signed. After protesting in the San Francisco building for a month and in Washington, D.C. (including at then President Jimmy Carter's church), the "504″ regulations were signed.
Heumann, who was an official in the Clinton administration and a special adviser in the Obama State Department, was tough, kind, and proud of herself and the movement that she founded.
For Heumann, who is survived by her husband and brothers, disability was a normal part of life, not a tragedy.
"I never wished I didn't have a disability," Heumann wrote in her memoirs "Being Heumann: An Unrepentant Memoir of a Disability Rights Activist."
When Heumann was a child, disabled children were often institutionalized. Like being queer, being disabled wasn't considered to be normal then.
Doctors advised Heumann's parents to send Judy to an institution when she was a child. But her parents, who were Jewish and had fled Nazi Germany, refused. This experience turned her mother and father against institutionalizing her, Heumann wrote in her memoir.
"If I'd been born just 10 years earlier and become disabled in Germany, it is almost certain the German doctor would also have advised that I be institutionalized," Heumann wrote, "The difference is that instead of growing up being fed by nurses in a small room with white walls and a roommate, I would have been taken to a special clinic, and at that special clinic, I would have been killed."
Just as it is if you're queer, if you're disabled, if you want to respect yourself, you need to be out and proud.
Judy more than anyone I've ever known, helped so many of us with disabilities to be out and proud. She taught us that being disabled isn't something to be ashamed of. That it's an important aspect of who we are.
Her disability, Judy often said, is, "Like the color of my eyes or the color of my hair, it is a part of who I am."
I knew Judy only from interviewing her over the years and being on an episode of her podcast "The Heumann Perspective." But Judy, whether you'd known for decades or just a few months, made you feel like you were a friend. She'd advise you, cheer you on and challenge you over the phone, in texts and on Zoom.
She almost got me, a non-make-up wearing lesbian, to wear lipstick (so I wouldn't look like a ghost on her podcast). Earlier this winter, Judy wondered why I didn't put my disability on my resume. Being nervous could be good, she said, when I was scared of reading at a poetry festival.
"If you don't respect yourself and if you don't demand what you believe in for yourself, you're not going to get it," Judy said.
Thank you, Judy for teaching us to respect ourselves and to demand our rights! R.I.P., Judy!
Kathi Wolfe, a writer and a poet, is a regular contributor to the Blade.
Latest Uganda anti-homosexuality bill incites new wave of anti-LGBTQ hate
Mbarara Rise Foundation appeals to international community for help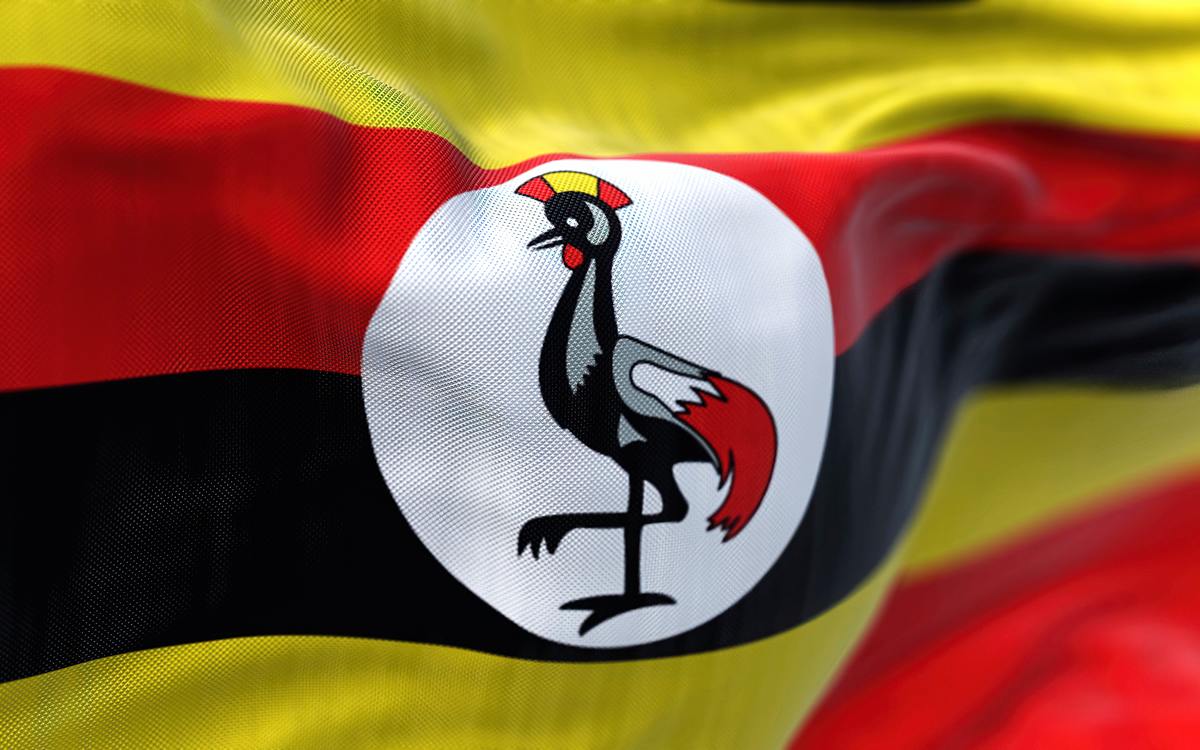 To the international community, 
I write to you today on behalf of the organization I lead, Mbarara Rise Foundation.
Since the year began, our rural grassroots LGBTQI+ communities have faced life threatening problems including an increased number of mob attacks, individual threats, police arrests and non-stop fears and insecurities arising from the homophobic campaigns happening in Uganda. Sadly, the Anti-Homosexuality Bill 2023 was introduced on March 9, inciting a new wave of anti-LGBTQI+ hatred.
This anti-homosexuality bill is worse than previous bills because, under this new law, simply identifying as LGBTQI+ means you have committed a crime. Even before the bill has passed, this homophobic action in Parliament has encouraged more of the general population, bloggers, celebrities and politicians to increase their hate campaigns all over the country. More than ever, Uganda is not a safe environment for us now. 
Currently, attacks are happening all over Uganda. Our communities have faced mob "justice" scenarios, threats and arrests and we have no legal recourse. Many of our constituents have received death threats, and in fact some have gone into hiding. This all increased dramatically when the bill was read in the Parliament and homophobic people are using it as a new excuse to inflict harm upon us. In just one of many examples, a transgender woman associated with our organization was beaten, publicly, by a group of cis men and she now sustains serious wounds. The police do not care.
Your voices are needed to speak out against these human rights abuses in Uganda. Your kind support is crucial and timely for us because we need protection, visibility and defense of our basic human rights. Mbarara Rise Foundation is working tirelessly to help LGBTIQ persons through building the capacity of the LGBTQI+ community, by documenting and advocating against violence, and through providing safety and security where we are able. We are fighting to increase access to legal counsel and justice and working to repeal homophobic laws and transform the attitudes of duty bearers towards LGBTQI+ persons. We cannot do this work alone.
These matters are urgent because Uganda needs interventions to protect the rights of LGBTQI+ persons amidst escalating violence and homophobia given the limited capacity of LGBTQI-led organizations, a shrinking civic space. In short, we need your outrage, your voices, and your support and we need it now.
Yours sincerely,
Real Raymond
Executive Director
Mbarara Rise Foundation
My 60th high school reunion in Florida – say 'GAY!'
Even MAGA classmates joined the cheer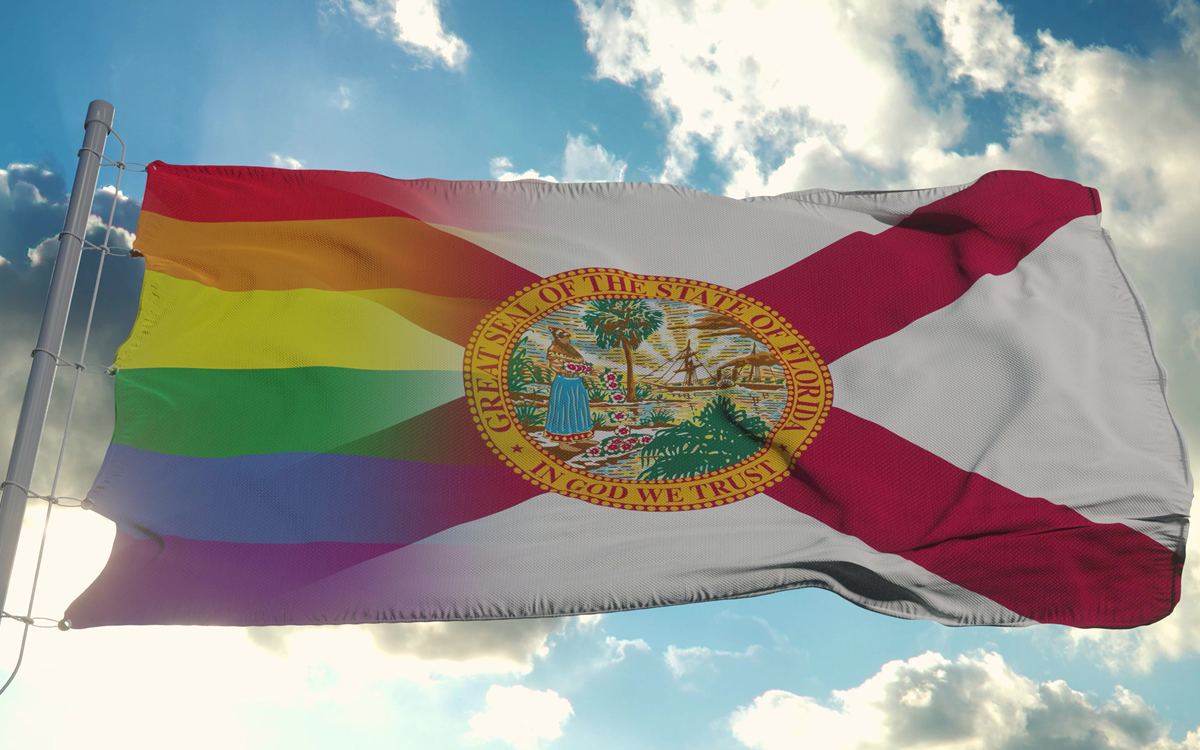 I had a very special and wonderful experience at my high school 60th reunion I recently attended on Jan. 28 in Deerfield Beach, Fla. Although I graduated from Great Neck North Senior High School, located in Great Neck, Long Island, N.Y., the reunion event was held in Deerfield Beach, Fla. You may ask: Why did we have our reunion in Florida if our high school was in Great Neck, N.Y.? Like many New York-Long Island Jews, most of the folks in my high school class moved to Florida. Whatever our political beliefs, it's the weather.
Initially, I was not going to attend the reunion because I was boycotting Florida. I opposed Florida's horrible homophobic Gov. Ron DeSantis and the homophobic legislation enacted in Florida — especially the "Don't Say Gay" bill. But I realized that this is our 60th class reunion. We are in our late 70s. Will I ever see these guys again? Will I be around to attend? I relented and decided to go.
It was a wonderful experience. I hardly recognized most of my alumni. We look quite a bit different than what we looked like 60 years ago in 1962. We all enjoyed getting together. We shared stories about where we worked, who we married (or in my case, my domestic partner), where we live, and more.
After a pre-cocktail party and dinner, the coordinators of the event passed around the microphone, asking for recollections and comments from our classmates. At first, I passed up on the microphone. (What, me shy?) However, after a few comments from my fellow classmates, I grabbed the microphone.
I explained to my classmates that I initially refused to attend the 60th reunion because of DeSantis and Florida's homophobic laws. My fellow classmates listened intently to the reasons I thought about skipping the reunion. Even though a few of my classmates are MAGA/Trumpers, they listened.
I introduced my classmates to Tom, my partner of 18 years. (I think they liked him more than me.) At that point, I asked my classmates to please support me and the rights of LGBTQ people by shouting out the forbidden words in Florida: "G-A-Y." I said I would count to three, and asked them to say "GAY" on the count of three.
One, two, three: GAY! GAY! And they said it two times.
After I reluctantly gave up the mic, many of my fellow classmates came up to me afterwards and said: "We love you. We support you." It was one of the best moments I will ever remember in my life.
And, yes, I intend to attend the 70th reunion – I hope with Tom. Let's hope that Florida will have a new governor by then and the "Don't Say Gay Law" will be repealed.
Larry Berman is a D.C. resident.