Sampson returns for Howard show
D.C. native juggling several new projects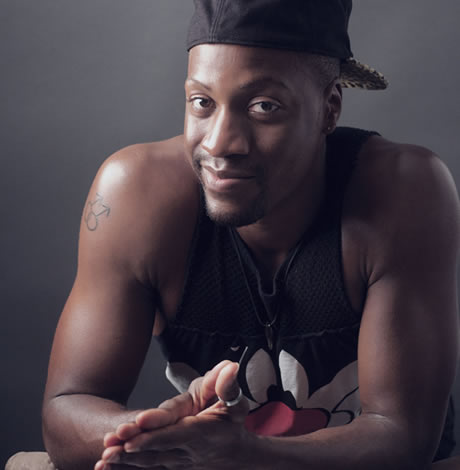 'Hoodlarious'

Starring Luenell with Sampson McCormick

Sunday, Aug. 2

7:30 p.m.

Howard Theatre

620 T St., N.W.

$27.50-55
Stand-up comedian Sampson McCormick, a D.C.-area native from age 2 on, did a show two years ago in Palm Springs, Calif., and soon felt the West Coast beckon.
"I came out here and just fell in love," he says. "Winter here is like 59 degrees. You just fall in love with all that."
McCormick returns to his roots this weekend with a performance called "Hoodlarious" with Luenell at the Howard Theatre on Sunday, Aug. 2. Luenell is known for her role as a hooker in the 2006 film "Borat" and roles in other movies such as "Think Like a Man," "Hotel Transylvania" and "That's My Boy, the latter two with Adam Sandler.
"She's like that auntie who sits down at a table, eats crabs and talks trash," McCormick, 30, says. "She's the kind who would give you that talk about the birds and the bees."
He says his material of late has been more political.
"I talk about a lot of silly things, but more and more I'm realizing people don't take time to watch the news anymore. Colbert is rated the highest of all the news shows, so what that shows is that people are relying on comedy to keep up with the news. It gives comedians a lot of responsibility to help keep people honest, to let people know we're watching the store. I'll be talking about all kinds of things — homophobia that still exists, curfews, entertainment, society in general and the Black Lives Matter project. It's a serious subject and a difficult time in our lives, but laughs are like vodka for me. You can cover a lot of serious topics with humor."
McCormick, living now in Oakland, Calif., has been busy at work on several projects, including a book of essays (the working title is "My Spirit Animal is a Butch Lesbian"), a documentary he hopes will be done in time to be shown at Reel Affirmations (D.C.'s gay film festival) in 2016 and a new live comedy album. His most recent, "That Bitch Better Be Funny" was recorded live at the Howard.
He says fans can expect more material about Aunt Jackie, whom he says he revisits for material much like Phyllis Diller did with Fang.
"Everybody loves hearing stories about her," he says. "She's that hilarious aunt everybody has who tells it like it is."
McCormick says his East Coast fans were understanding when he moved. He says it makes the shows he does here now more special.
"Whenever I come back now, I just get so much love from people," he says. "It's been really amazing. I didn't really appreciate that 'til I moved."
CARTOON: Cruz in quarantine
He knows everyone misses him
CARTOON: Pete's dreams
He's running again . . .
CARTOON: Dynamic leadership
For the 21st Century