Homophobia rampant in U.S. sports: study
Research shows more lesbian athletes out than gay men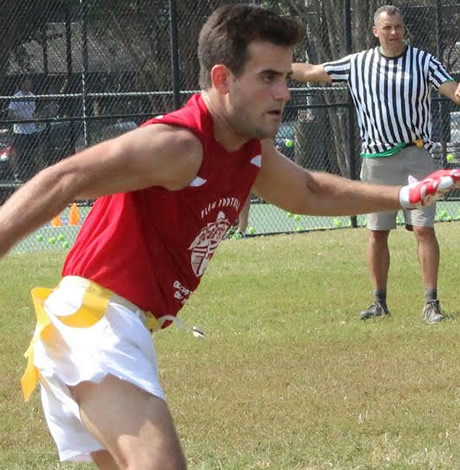 On the heels of Michael Sam being drafted into the NFL and subsequently cut from the league, Out on the Fields, a new study, has found the United States to be the most homophobic English-speaking country in sports.
Out on the Fields billed the study as the first international study focusing on homophobia in sports. People who participated in the online survey were from various sports backgrounds with about 25 percent of participants identifying as heterosexual. The study's findings concluded that although LGBT issues have made great strides in the United States overall, there is still more work to be done on the field. The study also chose to only focus on lesbian, gay and bisexual issues and excluded examining trans issues in sports.
According to the study, spectator stands and school physical education classes were the two places that had the most rampant homophobia. The study found that 83 percent of participants believe an openly gay person would not be safe as a spectator at a sporting event. The study also states that 78 percent of those polled feel youth sports, for those under 22 years old, are not safe spaces for LGB people. Susan Rankin, a senior research associate at Pennsylvania State University, sat on Out of the Fields' expert review panel and believes LGB children are most susceptible to encountering issues during physical education classes.
"You're changing, you're in the locker room," Rankin says. "You're a little more vulnerable there than you would be in English class."
That vulnerability in athleticism is why those who participate in sports can feel trapped. The study states that 50 percent of gay men and 53 percent of lesbians feel personally targeted for their sexual orientation in sports. Rankin credits that statistic to gay men not being as out in sports as lesbians.
Gay men are less likely to come out to their team or coach while they are on a sports team. Meanwhile, lesbians are more likely to be out and identify themselves as queer publicly. The study says that 83 percent of gay men remain in the closet to all or some of their team while only 63 percent of lesbians report being in the closet to some or all of their team. American gay men were also more likely to fear discrimination from their coaches and officials than gay men in any other country surveyed.
Gay men's fear of coming out versus lesbians being more open also means lesbians are more likely to be targeted because they're more visible. Rankin says she knows it to be true that lesbians are targeted from her own personal experience.
"The label of lesbianism in sports is one that women would go to great lengths generations ago to not come across as gay so they wouldn't get dropped," she says.
Another large part of sports culture is the frequent use of homophobic language. Those who had experienced homophobia reported 89 percent of gay men and 82 percent of lesbians had heard homophobic slurs. Rankin says the reason homophobic language is used often is because of the way sports have been structured over the generations. That structure is going to take time to deconstruct.
"It's an area where masculinity and femininity are highlighted," Rankin says. "It's around gender and what that looks like and not going outside of those roles and challenging them. It's the last dash for us to move through."
Vulgar anti-gay slur halts championship final soccer match
The league has written rules and guidelines that call for the referees on the field to halt game play if fans ignore warnings
DENVER, CO. – The Confederation of North, Central America and Caribbean Association Football, (CONCACAF) league's final match in the Mile-High City Sunday was halted after fans disrupted the game play by shouting a homophobic chant directed at players on the field.
ESPN reported the pause occurred during the final moments of the second half before the game went to extra time in the U.S. men's national team's 3-2 win. Referee John Pitti resumed the match after three minutes as players on both sides pleaded with the crowd to stop using the chant.
The league has written rules and guidelines that call for the referees on the field to halt game play if a warning to the spectators by the announcer over the stadium's public address has already warned the crowd to cease and desist. Should the crowd not stop, then the referee has the authority to send the players to the locker rooms and can also call for the match to be abandoned.
ESPN also reported that this was the second tournament match to be halted due to anti-gay chants at Empower Field at Mile High. Mexico's semifinal win over Costa Rica was also briefly paused. That match also saw several fans ejected from the stadium.
Outsports Webzine reported this past Spring that the disgraceful "puto" chant —a vulgar slur for male prostitute — is ubiquitous at Mexican soccer matches, and up until recently, Soccer's governing body, Fédération Internationale de Football Association or FIFA, has been ambivalent towards its eradication. The organization has punished Mexico at least 12 times for the chant since 2015, and yet, it hasn't disappeared.
In March, FIFA opened an investigation into anti-gay chanting by Mexico supporters during an Olympic qualifier against the Dominican Republic ESPN noted.
WATCH: USA Beats Mexico FULL MATCH [CONCACAF Nations League Final] | from CBS Sports. Game play is halted at the 1 hour thirty seven minute mark on the YouTube video:
Niners kick-off Pride with NFL's 1st-ever gender-neutral gear
The team hopes to score another win for its diverse fanbase Thursday with a new retail line that isn't limited by binary gender styles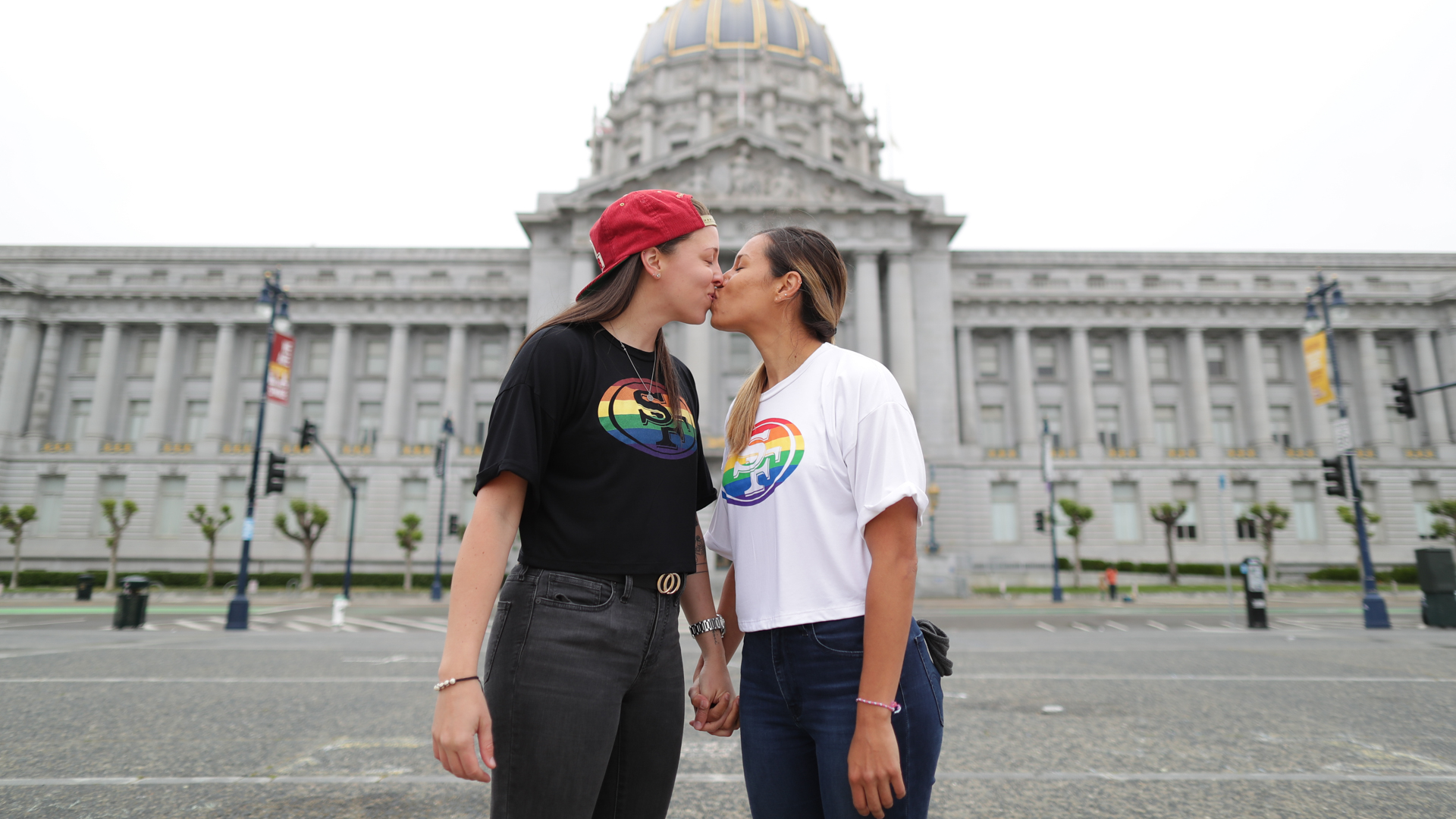 SANTA CLARA, CA. – The San Francisco 49ers have announced month-long plans for the organization's annual celebration of June LGBTQ+ Pride month. Led by 49ers PRIDE, the official fan club of 49ers Faithful who identify as LGBTQ+ and allies, the 2021 celebration will be highlighted by the 2021 49ers PRIDE Collection.
Every fan can feel seen
The San Francisco 49ers call their new retail line of rainbow-logo'd tops, tees and jackets "genderless." We think you'll call them cool- two years after the San Francisco 49ers led the NFL with the first official community for LGBTQ fans and allies, back in May 2019, the team hopes to score another win for its diverse fanbase Thursday with a new retail line that isn't limited by binary gender styles.
The new array of team-branded and Pride-themed clothing is the league's first and only "genderless" collection, according to a news release from the Niners. The threads are by Fanatics and the team promises 100% of the proceeds from this collection will benefit the San Francisco LGBT Center, the Oakland LGBT Center and The LGBTQ Youth Space: San Jose.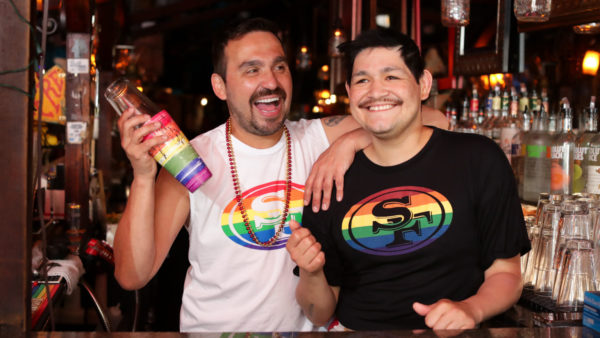 "Supporting the LGBTQ+ community in sports is a priority for the 49ers organization because sport has not always been inviting," the 49ers' Hannah Gordon told the Los Angeles Blade. Gordon is entering her tenth season with the 49ers and third as chief administrative officer and general counsel.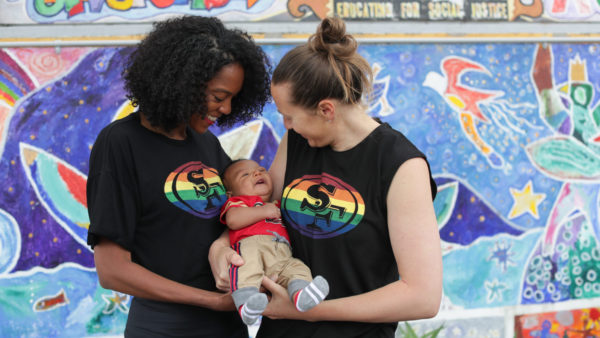 "We created 49ers PRIDE to make space for all of our LGBTQ+ fans and allies and it quickly became an incredible community. This year, we designed the first genderless retail line by an NFL team because we don't want there to be 49ers fan who wants gear but doesn't feel seen. If you want to support the Niners, we have something for you."
There will still be items available that fans who prefer a feminine cut can purchase at the team's online store, but the 2021 Pride collection is specifically geared toward Niners fans who aren't interested in reinforcing gender stereotypes when they support their team and fly their Pride colors.
"With this line, we have pieces that were designed so that however you identify, you can find a fit and any two people can express different styles with the same piece," said Gordon. "I love seeing how our fans wear these pieces and express their style. Doing it your own way is faithful to the Bay."
Click here to view the collection and find out more about 49ers Pride.
Pro rugby player comes out
Devin Ibañez played with New England Free Jacks pre-pandemic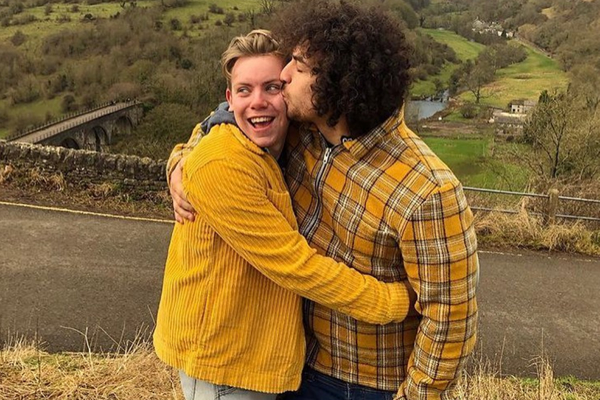 Major League Rugby player Devin Ibañez came out as a gay man on his social media platforms on Tuesday. Sharing pictures of embracing and kissing his partner Fergus Wade, the former New England Free Jacks athlete stated, "as of now I am the only openly gay rugby player to earn a contract with an MLR side. I hope that I will meet others like myself playing a high level of rugby and hoping to inspire the next generation of proud LGBTQ rugby players. So I will proudly call myself 'that gay rugger' in hopes that one day it won't sound strange in men's rugby"
Ibañez shares on his new Instagram account @thatgayrugger, "as 2020 comes to a close I took the time to reflect on my life and what aspects I could control and make positive changes to that would impact my day to day life and happiness."
He continues, "I want to start 2021 by celebrating the love of my life and my partner @ferguswade who has been with me through the highs and the (very) lows of the last three years."