Pope's gay friend speaks out
Grassi says Francis will make big changes in 'small steps'
Yayo Grassi, a native of Argentina, has known and admired Pope Francis since the future pontiff was his high school teacher at a Catholic school in a city about 200 miles north of Buenos Aires.
Grassi, 67, told the Washington Blade in an interview at his home in D.C.'s Petworth neighborhood on Tuesday that he never imagined his friendship with the Pope would become the subject of international headlines.
He has been besieged with requests for media interviews since news surfaced that he and his boyfriend of 19 years met with Francis at the Vatican Embassy in Washington on Sept. 23 during the Pope's visit to the United States.
According to Grassi, who owns a D.C.-based catering business, he initially struggled over whether to talk to the media about what he considered a private matter. But he said he decided to go public about his Washington visit with the Pope after news surfaced the previous week that Francis met with Kim Davis, the county clerk in Kentucky who a judge sent to jail for refusing on religious grounds to approve marriage licenses for same-sex couples.
"One of the things that upset me extremely and profoundly was that people who were so much in love with this Pope immediately turned against him" after learning about his reported meeting with Davis, said Grassi.
"And I was telling my friends how can you forget everything this guy did? How can we forget these things for something that this woman said that we don't even know is true or not?"
Grassi was referring to a statement released by the Vatican saying the Pope didn't personally invite Davis to meet with him in Washington, that she was part of a larger group of people the Pope greeted briefly at a reception at the Vatican Embassy, and that Davis's participation in the meeting was not intended to be an endorsement of various actions she has taken related to same-sex marriage.
In a development that surprised some Vatican observers, the same Vatican statement disclosed that "the only real audience granted by the Pope" at the Vatican Embassy during his Washington trip "was with one of his former students and his family," the Washington Post reported.
Grassi told the Blade on Tuesday that a New York Times reporter identified him as the former student and quickly called him for comment.
"I said you can understand that this comes completely out of the sky," Grassi recounted. "I said, 'Can you give me 10 to 15 minutes to think about it?' And he said absolutely. We'll call you after 15 minutes."
During that brief time Grassi said he quickly came to the conclusion that the Pope was being unfairly blamed for helping to support Kim Davis and the marriage equality opponents that had rallied around her.
"So I thought it is my friend who is being attacked," he said. "The least I can do is defend him with the facts that I know. I don't have to lie. All I have to do is tell exactly what happened."
Among the things he told the Times and other media outlets, including the Blade, is that this was the second time he and his boyfriend had met with Francis since Francis was elected Pope in 2013.
Grassi told the Blade that when he informed the newly installed Pope that he and his boyfriend would be in Italy to attend a wedding for a friend that year Francis immediately invited them to greet him at a group ceremony in Saint Peter's Square.
In front of hundreds of people "I remember Francis walking toward me with his arms open and he said, 'You made it. You make me so happy,'" Grasso recalls. "And so we hugged and I introduced him to my boyfriend and we exchanged some words."
Grassi told the Blade he first renewed his friendship with then-Cardinal Jorge Mario Bergoglio, the future Pope, in 2008 when he visited Buenos Aires and met with Bergoglio, who held the title of Archbishop of Buenos Aires.
Francis responded to an email message Grassi sent to the Pope this past June asking if the two could meet to catch up on things during the Pope's visit to Washington – only if the pontiff had the time to do so.
"And he replied back almost immediately – I think the same day or the following day saying 'oh, absolutely, I want to see you,'" Grassi said.
He said Francis told him in his email reply that Grassi should write back in early September when the Pope's Washington schedule would be known and final arrangements could be made for their meeting. But Grassi said that when he saw media reports this summer of how busy the Pope would be in Washington he wrote back saying he would fully understand it if Francis would be too busy to meet with him.
Then, to his astonishment, about three weeks before he was scheduled to arrive in Washington Francis called Grassi by phone.
"It was my cell phone and I thought it was a joke," Grassi said. "I was absolutely surprised that this person called me Obdulio," the nickname that his high school teacher Bergoglio gave him nearly 50 years earlier.
"So I said who's calling? And he said well who else calls you Obdulio?" said Grassi, who added, "Then I knew this is the real thing…And we had a 10- or 15-minute conversation. We talked about politics. We talked about President Obama. We talked about Cuba."
Before the call ended Francis insisted he would have the time to meet with Grassi in Washington, according to Grassi. When Grassi mentioned that he would rather the Pope meet with four of his friends, some of whom were having health problems, so the Pope could bless them, Francis said, "Bring them with you."
One of the friends captured the visit on video with her phone, which dozens of news media outlets have shown, including a scene where the Pope hugs Grassi and kisses Grassi's boyfriend on both cheeks while displaying a broad smile.
"To me it was a meeting with a friend of mine," Grassi said. "It was a meeting between two friends…who love each other and I admire him deeply. That would have been the end of the story and I wouldn't have you here sitting in my kitchen if it wasn't that this lady Kim Davis came out with this information saying she got a private audience with him," he told the Blade.
Like others who have defended Francis, Grassi said he believes Francis was "fooled" into agreeing to include Davis among the group that he greeted during the Vatican Embassy visit.
Concerning reports that the Pope has been a longtime opponent of same-sex marriage and opposed a same-sex marriage law passed by Argentina's Congress in 2010, Grassi said he and then Cardinal Bergoglio discussed the gay marriage issue in an email exchange at that time.
"In 2010 when the Congress in Argentina was debating the marriage equality law I read in the news that he had said quite strong and negative things about gay marriage," Grassi said. "I was extremely surprised when I saw that," he said. "So I fired an email to him explaining to him how much I owed him, what an important person he was in my life, how much he developed my most progressive thoughts in my life and that I was disappointed to hear that he was saying these negative things about gay people and about gay marriage."
Added Grassi, "It was a pretty long letter. And I mentioned my boyfriend by name and told him at that time we were 14 years together."
Bergoglio, less than three years before becoming Pope, responded with a "beautiful reply – a very loving reply," Grassi said.
"He started by apologizing because he had hurt me, because I was hurt," said Grassi. "And immediately after that he said I have never said any of those things that the press is publishing about me," Grassi recalls.
"He said as a matter of fact he never expressed himself about this question. And he ended up by saying something that to me is so important," said Grassi. "He said believe me, in my pastoral work there is no place for homophobia."
Some gay activists in Argentina would likely take exception to Francis's comments to Grassi in that 2010 email. At the time Francis was elected Pope, a prominent Argentinean gay leader told the Blade that media outlets had obtained a copy of a letter that then Cardinal Bergoglio wrote to four Argentine monasteries at the time the national Congress was debating the gay marriage law.
According to media reports, Bergoglio stated in his letter that the proposed law was "the work of the devil," it would "spark God's war," and was a "machination of the Father of Lies that seeks to confuse and deceive the children of God."
Grassi moved to the United States in 1978 at a time when a military-run dictatorship was ruling Argentina and persecuting LGBT people. He said he admires gay activists in Argentina and the U.S.
He said one of the reasons he chose to stay in the U.S. rather than live in Europe, where he initially thought he would end up, was the 1978 encounter he had with then-D.C. mayoral candidate Marion Barry at the Dupont Circle gay bar Mr. P's.
"I was there with some friends and suddenly this tall black guy comes in with a lady and does a speech to the people there on P Street," Grassi recalls. "So I asked one of my friends, who's that? And he said he is running for mayor and his name is Marion Barry and that's his wife."
"And I remember it was to me the most revealing to think that that there was this country where somebody who was running for mayor would try to get the support of gay people and would actually walk into a gay bar with his wife and ask people for their support and say if you support me I will protect you and I will fight to do positive things for you," Grassi said.
With that as a backdrop, Grassi said he understands where gay activists are coming from concerning the Pope. But he cautions them about the resistance he says Francis is facing as he deals with a 2,000-year-old institution. He said he believes Francis is making a genuine effort to change the church for the better for LGBT people and other oppressed peoples.
"What I can say is we have to recognize the small steps that Pope Francis has taken and that considering the place where he comes from are actually giant steps," Grassi said. "It's not that the man does not want to do it. He has a timing for things. He has a way of saying things that are so extraordinary and making them with small steps."
D.C. mayor to lift all restrictions on bars, nightclubs on June 11
'We will definitely be celebrating Pride' next month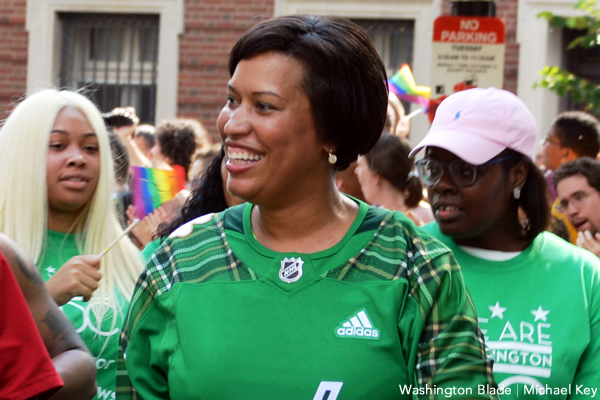 D.C. Mayor Muriel Bowser announced at a news conference on Monday that a continuing trend of significantly lower numbers of coronavirus cases and deaths in the city has enabled her to fully lift capacity and other restrictions on most businesses, including restaurants and places of worship, on May 21.
The mayor said bars and nightclubs will be allowed to increase indoor capacity from the current 25 percent to 50 percent on May 21, with all capacity restrictions for bars and nightclubs to be removed on June 11.
The mayor's announcement came after representatives of the city's nightlife businesses, including the city's gay bars and restaurants, expressed concern that D.C. had yet to lift its capacity restrictions beyond 25 percent while surrounding jurisdictions in Maryland and Virginia had already lifted most restrictions.
"On May 21, restrictions on public and commercial activity, including capacity limits, types of activities, and time restrictions, will be lifted," the mayor's directive says.
It says restrictions for bars and nightclubs would continue at a 50 percent capacity from May 21 through June 11. The directive says restrictions for large sports and entertainment venues would also continue from May 21 to June 11, which includes a requirement such events apply for a waiver of the restrictions on a case-by-case basis.
"On June 11, capacity limits and restrictions will be lifted on those venues that cannot fully reopen on May 21," the directive says.
In response to a question at the news conference, Bowser said the June 11 date would essentially end all restrictions on nightclubs and bars, including the current requirement that they close at midnight rather than the pre-epidemic closing times of 2 a.m. on weekdays and 3 a.m. on weekends.
In a development that could have a major impact on plans for D.C.'s LGBTQ Pride events, the mayor's revised health directive announced on Monday includes the lifting of all capacity restrictions on large outdoor and indoor sports and entertainment events beginning on June 11.
That change would remove restrictions that have, up until now, prevented D.C.'s Capital Pride Alliance from holding its annual Pride Parade and Festival in June during Pride Month.
Capital Pride Executive Director Ryan Bos told the Washington Blade shortly after the mayor's announcement that Capital Pride is assessing its options for expanding its current plans for in-person events in June.
"We will definitely be celebrating Pride in June," Bos said. "We just received this information as well. So, we will be getting further information," he said. "We have not been informed that they will be issuing any permits yet, so at this time we are moving forward with our original plans for doing things."
Bos was referring to a city requirement for obtaining permits for street closings and use of other public spaces for events such as a parade or street festival. He said existing plans, among other things, call for an informal parade of cars and other vehicles on June 12 that will drive throughout the city to view homes and businesses that will be decorated with Pride displays such as signs, photos, and other symbols of Pride.
Those familiar with the city's past Pride events don't think there will be enough time for Capital Pride to organize the traditional large parade and street festival in time for June. But Capital Pride officials have talked about holding a possible parade and festival in October, and the lifting of the capacity restrictions announced by Bowser on Monday would likely make that possible.
In addition to lifting all capacity restrictions on May 21 for restaurants, the mayor's May 21 timeframe for lifting restrictions includes these additional venues and events:
Weddings and special events
Business meetings and seated conventions
Places of worship
Non-essential retail
Personal services
Private at-home gatherings
Libraries, museums, galleries
Recreation Centers
Gyms and fitness centers
Pools
Office space
Schools
Childcare
"We're very pleased that over the last several days, we have seen our case spread, our community spread numbers, venture out of the red into the yellow and fast approaching the green," Bowser said in referring to a health department chart that shows the changes in coronavirus cases in the city.
"You might remember that our daily case rate peaked in January at 45.9. And today you can see it's down to 6.6," she said at her news conference on Monday.
"Throughout this process I have said how proud I am of D.C. residents and businesses who have responded, who have followed health guidance and have worked together to help protect our community throughout the pandemic. And we see it in these numbers today," she said.
"Containing the virus will continue to require all of us to be focused on maintaining a robust health system," the mayor said, adding that while over 200,000 D.C. residents have been fully vaccinated since December 2020, "many more thousands" still need to be vaccinated. "Vaccines are free and available on demand at walk-up sites across the District," she said.
The mayor also noted that the city will continue to require residents and visitors to use a mask in accordance with existing and updated guidance set by the U.S. Centers for Disease Control and Prevention.
Mark Lee, coordinator of the D.C. Nightlife Council, an association that represents restaurants, bars, nightclubs and other entertainment venues, said the mayor's directive on May 10 leaves some details to be addressed but will open the way to bring nightlife businesses back to life.
"What we do know is that on Friday, May 21, businesses begin returning to normal operations and, three weeks later, on June 11, all restrictions for all businesses in the District will end," Lee said. "It's a day we've long awaited and one that will save much of our community enterprise from financial ruin."
Family code bill to be introduced in Cuban Parliament in July
CENESEX made announcement during May 4 press conference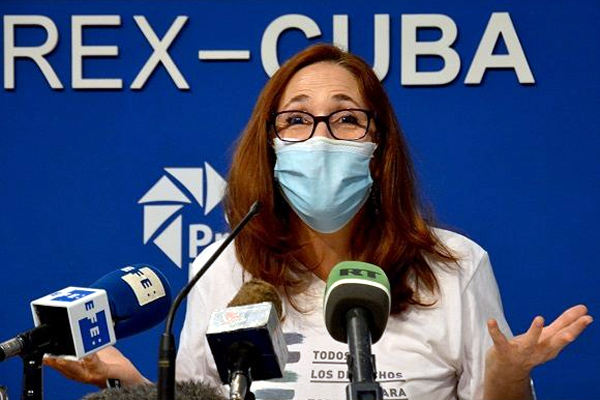 Tremenda Nota is the Washington Blade's media partner in Cuba. A Spanish version of this story was published on May 6.
HAVANA — The National Center for Sexual Education on May 4 during a press conference in which it unveiled the program for the 14th annual International Day Against Homophobia, Transphobia and Biphobia events in Cuba announced a bill to amend the family code will be introduced in Parliament in July.
CENESEX Director Mariela Castro Espín said during a meeting with official and foreign media outlets at the International Press Center that this year's events are part of the process of amending the family code.
She added that this legal change will reflect several rights guaranteed in the constitution, which is why it is necessary to sensitize and educate the Cuban population to avoid prejudice and discrimination.
"I was able to appreciate that the majority of the population … is in favor of recognizing the rights of LGBTI+ people and especially the rights in the family sphere that include the possibility, the option, of marriage," said Mariela Castro during the press conference.
The official referred to the results of the National Survey on Gender Equality in Cuba, conducted in 2016 and published in 2019. According to this official study, 77 percent of the Cuban population between 15 and 74-years-old said that gays, lesbians, bisexuals and transgender people should have the same rights as any other citizen.
CENESEX's director, however, did not use this information in the 2018 parliamentary debates sparked by Article 68 of the bill to amend the constitution. The idea that it was not the appropriate time to implement same-gender marriage in Cuba eventually won out.
Mariela Castro told Tremenda Nota a few days before the referendum in which Cuban voters approved the current constitution that she was aware of the survey, but she did not explain why she did not use the data it revealed as an argument (in favor of marriage equality.)
"It was a wasted tool that now we can only use in the next referendum," then-MP Luis Ángel Adán Roble told Tremenda Nota during a February 2019 interview, as did Mariela Castro.
The moment that Adán Roble mentioned has arrived.
It became known during the May 4 press conference that the family code will be introduced in the scheduled parliamentary session in July. The Council of State on March 22 appointed a commission that will be in charge of preparing the bill, but the list of its members was not made public until April 30. None of them are openly LGBTI+.
Activists over the last few weeks have demanded that Parliament reveal the identities of those who make up the commission and the deadline they have to prevent the Family Code. The May 4 press conference resolved the last outstanding point.
The Cuban IDAHOBiT program
Mariela Castro and CENESEX Deputy Director Manuel Vázquez Seijido explained that numerous activities with the goal of making visible and fighting against all types of discrimination based on sexual orientation and gender identity will virtually take place from May 4 through May 30.
The IDAHOBiT events in Cuba have a program that includes academic dialogue, social activism and artistic presentations from virtual spaces.
Forum debates are among the activities. The Juventud Rebelde newspaper will host the first one with the theme "Deconstructing myths around same-sex families and partners" and Cubadebate will hold the second called "Constitution and Sexual Rights in Cuba: Progress and Main challenges."
They also announced at the press conference the books "Paquito el de Cuba: A Decade of Online Activism" and "Non-Heteronormative Sexualities and Gender Identities. Tensions and Challenges for Human Rights" will be presented.
There will be virtual panels titled "Diverse Families: Histories of Non-Hegemonic Lives," "National Program for the Advancement of Women: Opportunities to Confront Homophobia and Transphobia," "Keys for Inclusive Communication" and "Sexual Rights and Religious Fundamentalisms."
Castro Espín explained that CENESEX will use its social media accounts to promote the program, contribute to the sexual education of Cubans and the recognition of rights for all people, regardless of gender or sexual orientation.
A show against homophobia and transphobia that will officially end the events will be broadcast on social media and on television.
Bill to ban conversion therapy dies in Puerto Rico Senate committee
Advocacy group describes lawmakers as cowards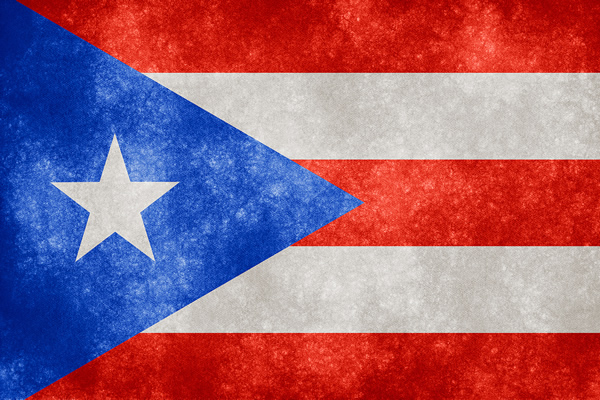 A Puerto Rico Senate committee on Thursday killed a bill that would have banned so-called conversion therapy on the island.
Members of the Senate Community Initiatives, Mental Health and Addiction Committee voted against Senate Bill 184 by an 8-7 vote margin. Three senators abstained.
Amárilis Pagán Jiménez, a spokesperson for Comité Amplio para la Búsqueda de la Equidad, a coalition of Puerto Rican human rights groups, in a statement sharply criticized the senators who opposed the measure.
"If they publicly recognize that conversion therapies are abuse, if they even voted for a similar bill in the past, if the hearings clearly established that the bill was well-written and was supported by more than 78 professional and civil entities and that it did not interfere with freedom of religion or with the right of fathers and mothers to raise their children, voting against it is therefore one of two things: You are either a hopeless coward or you have the same homophobic and abusive mentality of the hate groups that oppose the bill," said Pagán in a statement.
Thursday's vote comes against the backdrop of continued anti-LGBTQ discrimination and violence in Puerto Rico.
Six of the 44 transgender and gender non-conforming people who were reported murdered in the U.S. in 2020 were from Puerto Rico.
A state of emergency over gender-based violence that Gov. Pedro Pierluisi declared earlier this year is LGBTQ-inclusive. Then-Gov. Ricardo Rosselló in 2019 signed an executive order that banned conversion therapy for minors in Puerto Rico.
"These therapies lack scientific basis," he said. "They cause pain and unnecessary suffering."
Rosselló issued the order less than two weeks after members of the New Progressive Party, a pro-statehood party  he chaired at the time, blocked a vote in the Puerto Rico House of Representatives on a bill that would have banned conversion therapy for minors in the U.S. commonwealth. Seven out of the 11 New Progressive Party members who are on the Senate Community Initiatives, Mental Health and Addiction Committee voted against SB 184.
"It's appalling. It's shameful that the senators didn't have the strength and the courage that our LGBTQ youth have, and it's to be brave and to defend our dignity and our humanity as people who live on this island," said Pedro Julio Serrano, founder of Puerto Rico Para [email protected], a Puerto Rican LGBTQ rights group, in a video. "It's disgraceful that the senators decided to vote down this measure that would prevent child abuse."