Thirion leaving Equality Maryland
Headed for non-profit job in D.C.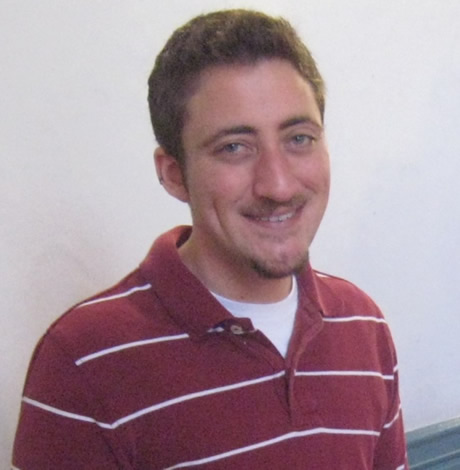 Keith Thirion, acting director of Equality Maryland, is departing the organization to take a position at a D.C.-based non-profit. Thirion joined Equality Maryland's staff in January 2014 as director of advocacy and programs before assuming the role of acting director in June 2015 when the previous director, Carrie Evans, was laid off as a result of the organization's financial difficulties.
Rabbi Stephanie Bernstein, chair of the Equality Maryland Foundation Board, said in the statement, "Keith Thirion has worked tirelessly, effectively, and passionately on behalf of the LGBT community in Maryland during his time with Equality Maryland. In conducting training sessions for police officers and educators on LGBT issues, Keith has had an enormous impact on public servants who interact with the LGBT community. Keith has worked effectively with other social justice organizations in Maryland, and with the General Assembly and the Maryland Attorney General's Office, to advance equality for Maryland's LGBT community."
"The organization's work is incredibly important, as members of our community continue to face discrimination, violence and harassment in daily life," said Thirion. "There will continue to be a need for advocacy and education until every Marylander including our most vulnerable youth, transgender people and communities of color, are free to live their full lives."
Thirion's last day will be Oct. 14. The boards will launch a search for a new director for the organization. The job description is available at equalitymaryland.org/director-search.
Chaos erupts at Loudoun County school board meeting over trans students rights proposal
Two people arrested, two others injured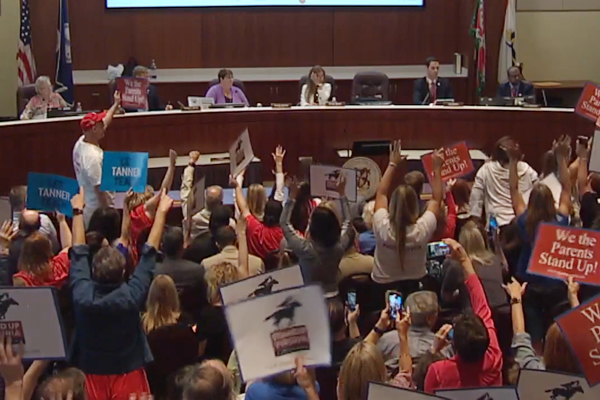 The Loudoun County School Board abruptly ended its meeting Tuesday as chaos erupted after parents who were against the school district's implementation of Policy 8040 failed to observe rules regarding disruptions and decorum.
Loudoun Now reports Vice Chair Atoosa Reaser made the motion to curtail public comment about an hour after that portion of the meeting began. A brawl then broke out between members of the public, and Loudoun County Sheriff's Department deputies were called to clear the room.
Two people were arrested, and two people also suffered minor injuries. The names of those who were taken into custody and injured have not been made public.
The school board resumed its meeting at 6:30 p.m. after it ended the public comment session and deputies cleared the room. The school board entered into closed session to meet with legal counsel and discuss negotiations involving a bid award.
In light of the events that transpired at the school board meeting, a group of LGBTQ groups in neighboring Fairfax County in a statement called upon prominent community members to condemn the anti-transgender hate in Loudoun County.
"A coalition of organizations based in Northern Virginia is calling on local officials … to condemn the rise of anti-LGBTQIA+ hate, in particular animosity towards transgender and gender-expansive students, on display in Loudoun County," reads the statement
"In addition, the coalition is asking for the denouncement of support for this hate from other local groups, including the Fairfax County Republican Committee, the Family Foundation of Virginia and the Family Research Council," it adds. "Finally, the members of these organizations are requesting visible displays of support for LGBTQIA+ students, particularly trans and gender-expansive students, in both words and deeds."
More than 300 people attended the school board meeting, with many of them opposing Policy 8040 which would allow transgender students to use their preferred name and pronouns regardless of the name and gender in their permanent education record. The proposed policy would also not require them to provide any substantiating evidence.
Parents also expressed their support for Policy 8040 during the public comment session.
They spoke in favor of inclusivity and equality in the Loudoun County School District.
Parents who were against the policy cited the need to respect biology and privacy as their arguments. In addition, some speakers, including former state Sen. Dick Black expressed anger at the previous school year's events such as the suspension of physical education teacher Tanner Cross after he refused to refer to trans students using their preferred pronouns.
"The crowd repeatedly cheered public speakers who lashed out at school board members and denounced the plan that would provide bathroom and locker room access based on a student's gender identity," WTOP News reports.
Only 51 of the 249 speakers who had signed up for public comment ended up speaking before Reaser's motion was passed.
Pride flags vandalized, stolen in Loudoun County town
'Bigoted efforts to terrorize members of our community will not stand'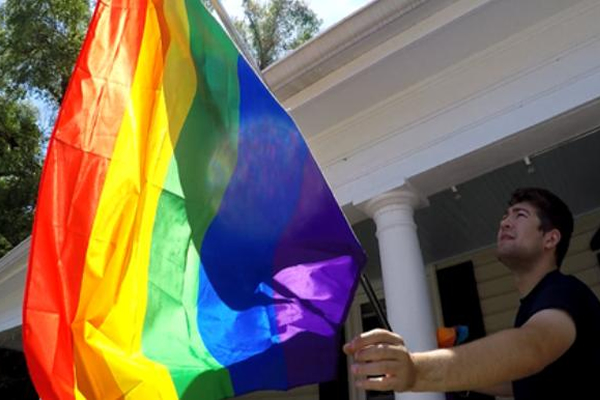 Vandals this week destroyed or stole Pride flags that Lovettsville residents had displayed on their homes.
Calvin Woehrie told WUSA the vandals used a blade to slash the Pride flag that was hanging from his house. The D.C. television station reported the vandals also targeted Woehrie's neighbors who are a lesbian couple with four children.
The Loudoun County's Sheriff's Office said the vandals damaged five Pride flags from three homes and they stole two more. A spokesperson for the Loudoun County's Sheriff's Office told WUSA the vandalism is being investigated as a possible hate crime.
"I wanted to address events that happened over the weekend, that are deplorable and devastating to the entire community," said Lovettsville Mayor Nate Fontaine in a letter he sent to town residents on June 16. "Over the weekend, there was destruction of property that specifically targeted our LGBTQ community. To make this even more heinous is that the destruction of property was done during Pride Month. To have property destroyed targeting members of our community is horrible and can be frightening for those targeted."
"For the individuals who committed these crimes, know that your bigoted efforts to terrorize members of our community will not stand," added Fontaine. "We are working closely with the Loudoun County Sheriff's Office and this has also been added as an agenda item for our June 24th Council meeting."
Glenn Youngkin, the Republican nominee to succeed Virginia Gov. Ralph Northam, on Saturday described the vandalism as "absolutely unacceptable."
"Whether someone is voicing an opinion or flying a flag, as Virginians — and as human beings — we must be respectful of one another," wrote Youngkin in a Facebook post.
"Politicians always seem to be pitting neighbor against neighbor, but I am committed to bringing people together around our shared values, like treating others the same way you want to be treated," he added. "We must all do better by respecting others' right to live their lives freely, without being targeted because of who they are."
WUSA reported Lovettsville residents bought Pride flags to replace the ones that had been vandalized and stolen.
Transgender man murdered in Va.
EJ Boykin was shot outside Lynchburg store on June 14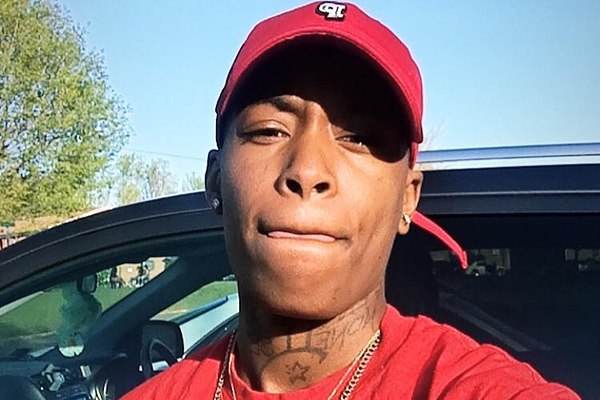 A transgender man was murdered in Lynchburg, Va., on June 14.
The News and Advance, a local newspaper, reported EJ Boykin, who was also known as Novaa Watson, was shot outside a Family Dollar store on the city's Fort Avenue at around 6 p.m. Boykin passed away at Lynchburg General Hospital a short time later.
A spokesperson for the Lynchburg Police Department told the News and Advance the shooting may have been the result of a domestic dispute. Authorities added there is no evidence to currently suggest the shooting was a hate crime based on Boykin's gender identity.
Pittsburgh Lesbian Correspondents reported Boykin was born and raised in Baltimore and was a student at Morgan State University. The blog said Boykin celebrated his 23rd Birthday on June 10, four days before his murder.
Tori Cooper, the director of community engagement for the Human Rights Campaign's Transgender Justice Initiative, in a statement notes Boykin is the fifth trans man reported killed in 2021. HRC notes at least 29 trans or gender non-conforming people are known to have been murdered so far this year.
"The level of fatal violence we've recorded this year is higher than we've ever seen," said Cooper. "All of these individuals deserved to live. We must strike at the roots of racism and transphobia, and continue to work toward justice and equality for trans and gender non-conforming people."