Comings & Goings
2 locals heading to NYC for new positions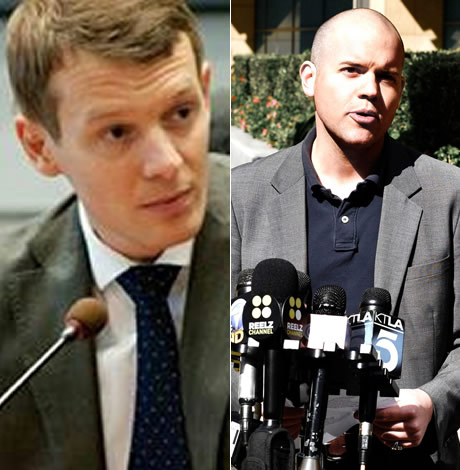 The Comings and Goings column is about sharing the professional successes of our community. We want to recognize those landing new jobs, new clients for their businesses, joining boards of organizations and other achievements. Please share your successes with us at [email protected].
This week, we congratulate two members of our community who will leave D.C. for exciting positions in New York City.
First, congratulations are in order for Fabrice Houdart who on Feb. 1 will take up his position as Human Rights Officer at the United Nations High Commission for Human Rights (OHCHR). Houdart will work on issues related to sexual orientation and gender identity.
Houdart was previously country officer for the Maghreb at the World Bank where he worked for 14 years and was the president (2011-2015) of its LGBT Group, GLOBE. He also managed a "Sexual Orientation, Gender Identity, and Development" grant that examined sexual minorities in development. The grant, launched in 2012, provided a first estimate of the economic cost of homophobia using India as a case study. It also funded a short film on the interconnection between discrimination based on sexual orientation and gender identity and poverty. During his career at the World Bank, Houdart has worked in Africa, the Middle East and Central Asia, first as a human development consultant and later as a strategy officer.
He has authored analyses on Yemen, Uzbekistan, Tajikistan and Tunisia. He also provided contributions to the 2012 Gender World Development Report (WDR) and the 2011 Conflict, Security, and Development WDR. He holds a bachelor's in economics and management from Dauphine University in Paris and an MBA from American University in D.C. Houdart is on the board of Alturi and the D.C. Rainbow Theater Company. He has twin sons.
Congratulations are also in order for Mark Anthony Dingbaum who has joined the Clinton Foundation as deputy director of communications, digital engagement. After mobilizing online communities in advocacy, technology and government, Dingbaum will now focus on digital communications and enhancing awareness for the all of the foundation's initiatives, which convene businesses, governments, NGOs, and individuals to improve global health and wellness, increase opportunity for girls and women, reduce childhood obesity, create economic opportunity and growth and help communities address the effects of climate change.
Prior to the Clinton Foundation, he served as a presidential appointee in the Obama administration, supporting White House initiatives while leading communications and digital activities at the U.S. Office of Personnel Management. Before joining the Obama administration, he managed campaign and communications strategy at Change.org, empowering several of the most popular petitions launched by the company's 125 million users, including a 13-month national campaign that rallied nearly two million people to push the Boy Scouts of America to end its policy banning gay youth. Dingbaum also previously provided digital strategy and support to CREDO Mobile and the Gay & Lesbian Victory Fund.
Va. bill would restrict transgender students access to school bathrooms
State Del. John Avioli (R-Stanton) introduced House Bill 1126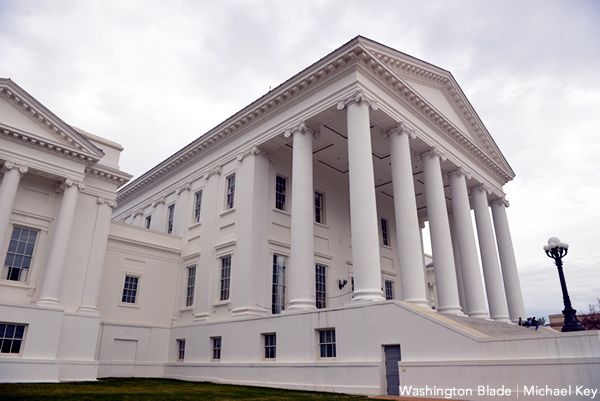 A Virginia lawmaker has introduced a bill that would restrict the ability of transgender students and school board employees to use bathrooms and other facilities in public schools that are consistent with their gender identity.
House Bill 1126, which state Del. John Avoli (R-Stanton) introduced, would require "each school board to adopt policies to require each student and school board employee to have access to restrooms, locker rooms and other changing facilities in public school buildings that are shared only by members of the same biological sex; lodging accommodations during school-sponsored trips that are shared only by members of the same biological sex; and a single-user restroom, locker room, or other changing facility in a public school building, upon request, if the school can reasonably accommodate such a request."
Avoli introduced HB 1126 on Jan. 12 on the same day the Virginia General Assembly's 2022 legislative session began with Republicans in control of the House of Delegates. Republican Gov. Glenn Youngkin took office on Jan. 15.
State Sen. Travis Hackworth (R-Tazewell County) last month introduced Senate Bill 20, which would eliminate the requirement that school districts must implement the Department of Education's trans and non-binary student guidelines. State Del. Danica Roem (D-Manassas), who in 2018 became the first openly trans person seated in any state legislature in the U.S., told the Washington Blade last week that she expects SB 20 "would be dead on arrival" in committee.
Equality Virginia, a statewide LGBTQ rights group, on its website notes HB 1126 is among the bills that it opposes.
Democrats still have a 21-19 majority in the state Senate, and they have signaled they will oppose any effort to curtail LGBTQ rights in Virginia. Outgoing Equality Virginia Executive Director Vee Lamneck last week said their organization "will work with the Senate's pro-equality majority to act as a crucial back stop against harmful legislation and efforts to roll back our hard-earned wins passed during the last two years."
Equality Virginia announces new executive director
Narissa Rahaman will succeed Vee Lamneck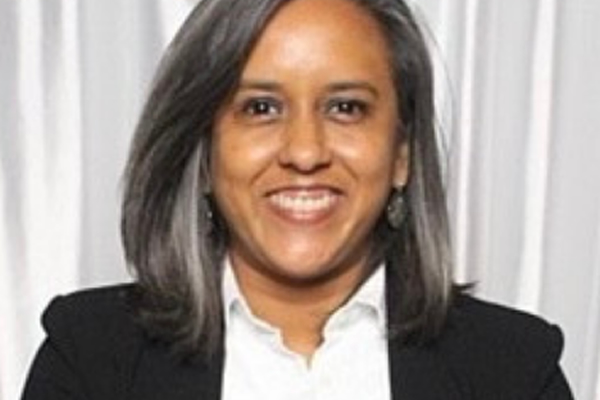 Equality Virginia on Saturday announced Narissa Rahaman will be the organization's new executive director.
Rahaman, who was previously the Human Rights Campaign's Associate Regional Campaign Director, will succeed outgoing Executive Director Vee Lamneck on Feb. 2. Rahaman was born in Barbados and raised in Florida.
"Narissa also has 10+ years of experience in long-term strategic planning, multi-state organizing efforts, coalition management, and staff development, which make her an exceptional individual for the role of executive director," said Equality Virginia in its announcement. "We are confident that under her leadership, the organization's success and impact will continue to flourish as will our commitment to racial justice."
Equality Virginia announced Rahaman will succeed Lamneck on the same day that Republican Gov. Glenn Youngkin took office amid concerns he will seek to curtail LGBTQ rights in Virginia.
Equality Virginia's annual lobby day will take place virtually on Jan. 25. The organization's annual Commonwealth Dinner is scheduled to take place in Richmond on March 26.
Glenn Youngkin sworn in as Va. governor
Republican backed teacher who opposed trans student guidelines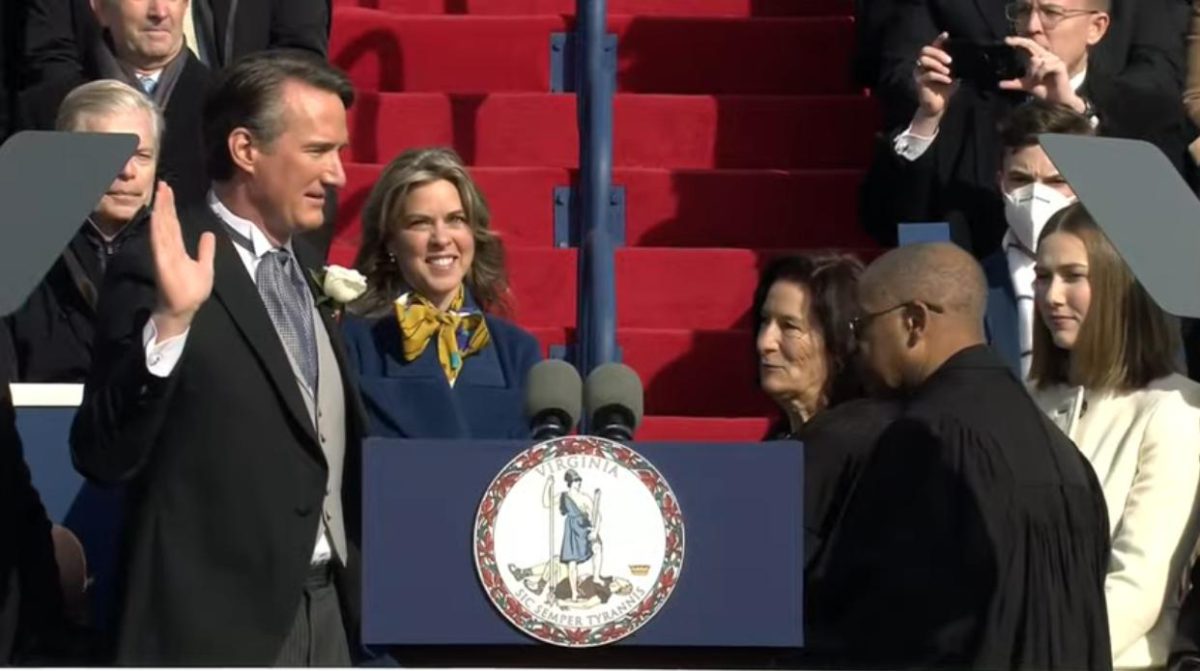 Republican Virginia Gov. Glenn Youngkin took office on Saturday amid concerns that he will seek to curtail LGBTQ rights in the state.
"Today we gather not as individuals, not as Republicans and Democrats," said Youngkin after his swearing in. "Today we gather as Virginians."
Former Gov. Ralph Northam and U.S. Sen. Tim Kaine (D-Va.) are among those who attended the ceremony that took place at the State Capitol. Terry McAuliffe, who Youngkin defeated in the general election, did not attend because of a COVID-19 scare.
Youngkin during his campaign against McAuliffe expressed support for Tanner Cross, a gym teacher at a Leesburg elementary school who was suspended from his job after he spoke out against Virginia Department of Education guidelines that are designed to protect transgender and non-binary students. Youngkin has also said he does not support allowing trans children to play on sports teams that are consistent with their gender identity.
Youngkin on Thursday named Elizabeth Schultz, an anti-LGBTQ former member of the Fairfax County School Board, to his administration.
"We will remove politics from the classroom and focus on the essentials," said Youngkin in his inaugural speech, without specifically mentioning LGBTQ students.
He added "parents should have a say in what is taught in schools."
Youngkin has also expressed his opposition to marriage equality, but stressed it is "legally acceptable" in Virginia and would "support that" as governor.
Lieutenant Gov. Winsome Sears and Attorney General Jason Miyares also took office on Saturday.
Winsome, a former member of the Virginia House of Delegates, is the first woman and first female of color elected lieutenant governor. Miyares, a former House member whose mother was born in Cuba, is Virginia's first Latino attorney general.
Youngkin in his inaugural speech noted "the people of Virginia just elected the most diverse leadership" in the state's history. Youngkin's first executive order ends "the use of" so-called "critical race theory" (which is not taught in Virginia schools) and other "divisive concepts" in Virginia's public schools.
The General Assembly's 2022 legislative session began on Wednesday.
Republicans control the House by a 52-48 margin. Democrats have a 21-19 edge in the Virginia Senate.