EEOC sues Md. company for discrimination
Lesbian employee alleges harassment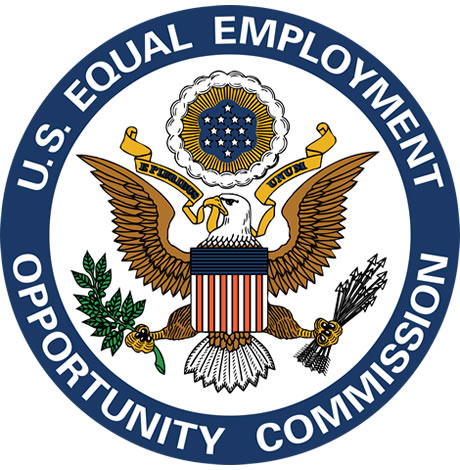 The Equal Employment Opportunity Commission filed a lawsuit in federal court in Baltimore on March 1 against Maryland-based Pallet Companies on behalf of Yolanda Boone who alleged discrimination based on sexual orientation. Pallet operates as IFCO Systems North America.
The suit accuses the company of discriminating against Yolanda Boone, a lesbian whose sexual orientation is known to her co-workers, "by subjecting her to harassment" resulting in her being fired, and by retaliating against Boone when she complained about the harassment.
According to the lawsuit, Boone began working on the night shift three months after beginning her employment at IFCO in 2014. Her manager, Charles Lowery, who knew about her sexual orientation, began harassing Boone with such comments as, "I want to turn you back into a woman," and "You would look good in a dress," the lawsuit contends. He also quoted biblical passages stating that a man should be with a woman, not a woman with a woman and also allegedly held his crotch while staring at Boone, according to the lawsuit.
The EEOC seeks injunctive relief to prohibit IFCO from engaging in unlawful sex discrimination in the future, as well as back pay, compensatory damages and punitive damages for Boone.
Judge dismisses lawsuit against Va. school guidelines for transgender students
Christian Action Network and other conservative groups filed suit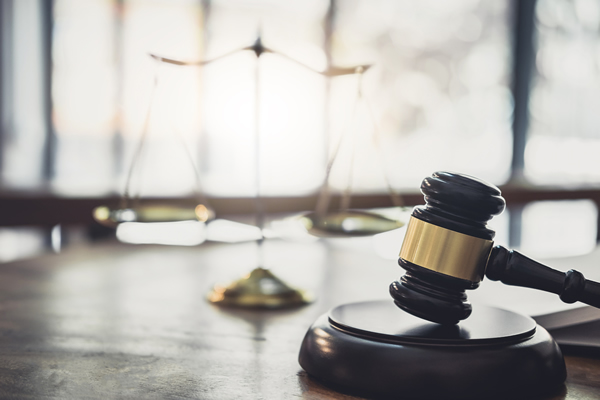 Lynchburg Circuit Court Judge J. Frederick Watson on Tuesday dismissed a lawsuit that challenged the Virginia Department of Education's model policies for transgender students that are to be implemented for the 2021-2022 school year.
The VDOE introduced the policies in March to better protect and affirm trans and non-binary students in schools, considering they are more likely to face discrimination and harassment from their peers and students. The directives would require Virginia schools to allow them to use school bathrooms and locker rooms that conform to their gender identity and pronouns and a name that reflects their gender identity.
Several conservative organizations, including the Christian Action Network, and families whose children attend Lynchburg public schools had sought to overturn the VDOE's policies. The groups cited their need to protect their right to free speech and religion under the First Amendment.
Challenging the enactment of non-binary and trans-inclusive school policies in Virginia is not a new occurence.
Tanner Cross, a Loudoun County teacher, was suspended in May after stating he would not use trans students' preferred pronouns. Circuit Judge James E. Plowman, Jr., who invoked Pickering v. Board of Education, a 1968 U.S. Supreme Court ruling in favor of a teacher that stated they have the right to provide commentary on issues of public importance without being dismissed from their position, reinstated Cross after he filed a lawsuit,
Equality Virginia on Tuesday a statement celebrated what they described as "a win for Virginia schools and students."
"This ruling is important progress and emphasizes the continued need to protect transgender and non-binary youth in Virginia," said Executive Director Vee Lamneck. "These policies will create safer classrooms and will reduce bullying, discrimination and harassment. It's imperative school boards adopt these policies as soon as possible because the lives of transgender students are at risk."
Equality Virginia, ACLU of Virginia, and more than 50 other organizations and school board leaders across the state filed an amicus brief earlier this month encouraging the court to deny the lawsuit.
The brief's arguments included references to historic lawsuits like Brown v. Board of Education and Grimm v. Gloucester City School Board that specifically addressed inequalities in schools for minority students.
While Tuesday's ruling is a win for LGBTQ rights advocates in education and their respective students, there still remains a final barrier to ensure that the VDOE's policies are sanctioned in the fall.
"The dismissal clears one statewide hurdle for the guidelines and limits future challenges," reports the Virginian-Pilot newspaper. "But it leaves the fight to continue at local school boards, which are currently debating how or if to implement policies before the start of the school year."
Comings & Goings
Ward named project manager at REACH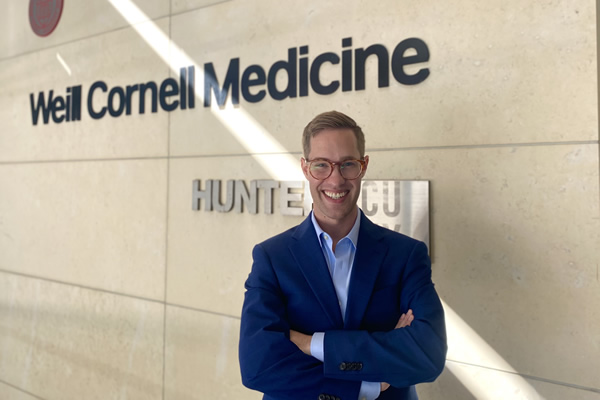 The Comings & Goings column is about sharing the professional successes of our community. We want to recognize those landing new jobs, new clients for their business, joining boards of organizations and other achievements. Please share your successes with us at: [email protected]. 
The Comings & Goings column also invites LGBTQ+ college students to share their successes with us. If you have been elected to a student government position, gotten an exciting internship, or are graduating and beginning your career with a great job, let us know so we can share your success. 
Congratulations to Adam Ward on his new position as program manager and biostatistician for the newly formed Research Enterprise to Advance a Cure for HIV (REACH) Collaboratory, based at Weill Cornell Medicine in New York City. This is a multi-institution project recently funded by the National Institutes of Health through the Martin Delaney Collaboratories program, with institutions represented from the U.S., Canada, Mexico, Uganda, and the U.K.
Upon accepting the position, Ward said, "I am humbled to take on this role and to have the opportunity to continue working in the HIV cure field — work that I find so personally meaningful and fulfilling. I genuinely believe that the science this collaboratory will undertake over the next five years will be some of the most impactful in the field, and I am looking forward to supporting it as well as to the progress that will be made. Additionally, community engagement is a key component of this work, so please look for future opportunities to be involved and to learn more."
Ward began his Ph.D. in epidemiology in 2016 at George Washington University, and worked as a Research Assistant then Research Associate in the laboratory of R. Brad Jones conducting HIV cure research. Ward's research focused on several areas, including developing new pre-clinical models to test HIV cure strategies, studying how HIV hides in cells of the central nervous system, and investigating drivers of inflammation and associated comorbidities in cohorts of participants living with HIV.
Ward has worked as a Graduate Student Researcher at North Carolina State University, Department of Molecular Biomedical Science. He was an Honors Village Community Director, North Carolina State University. He has been a contributing author to numerous publications and has done presentations and sessions at conferences around the world.
Ward has his bachelor's degree in Environmental Sciences from North Carolina State University; his master's degree in Comparative Biomedical Sciences, North Carolina State University; and is slated to receive his Ph.D. in epidemiology from the George Washington University in D.C.
Congratulations also to Zachary L. Baum on his new position with New York State United Teachers Union (NYSUT) as Regional Political Organizer for Long Island. Baum is a communications and public affairs professional with more than 10 years of experience working in the public and private sectors. He has an extensive track record of delivering results on complex intergovernmental matters regarding environmental policy, housing policy, economic development, food policy, and public health.
Prior to joining NYSUT, Baum was chief of staff to Brookhaven Council member Jonathan Kornreich. He has worked for Stanton PRM as a senior account executive. Baum also worked as a political organizer for Michael Bloomberg in 2020 and prior to that for the Office of Suffolk County Executive as a Community Affairs Liaison.
Baum earned his bachelor's degree in political science with distinction from SUNY Stony Brook Universit; and his master's of public administration with a concentration in public management from the Austin W. Marxe School of Public and International Affairs, Baruch College, New York.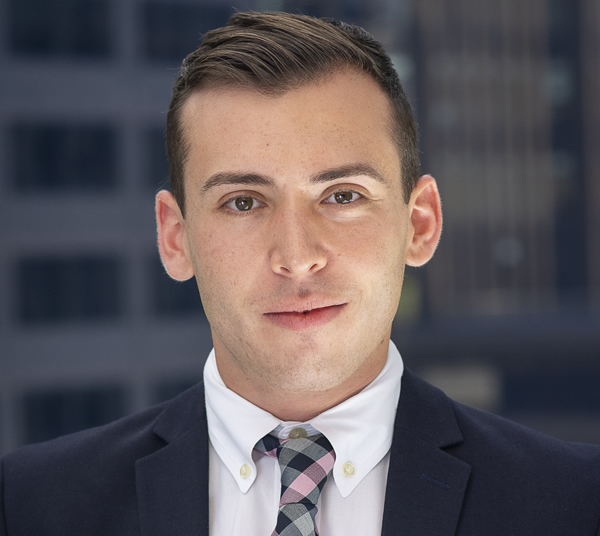 Md. sodomy law used in bookstore arrests of gay men still on books
Only one of two separate sodomy laws repealed in 2020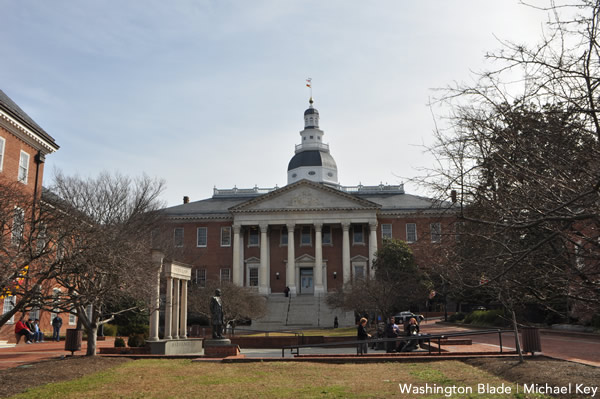 In a little-noticed development, the Maryland General Assembly agreed to requests by Republican lawmakers to delete one of the state's two separate sodomy laws from a sodomy law repeal bill that it approved in March of 2020, leading most LGBTQ activists into incorrectly believing the full sodomy law had been repealed.
According to Maryland House of Delegates member David Moon (D-Montgomery County), who introduced the repeal bill in the state House, which approved the bill on Feb. 20, 2020, the Democratic-controlled Senate Judicial Proceedings Committee voted unanimously to pass an amendment that deleted from the bill a provision calling for the repeal of Maryland's Criminal Code Section 3-322, which is known as the Unnatural or Perverted Sexual Practice Act.
The act criminalizes oral sex in all possible circumstances, including between consenting adults.
It states, "A person may not: take the sexual organ of another or of an animal in the person's mouth; place the person's sexual organ in the mouth of another or of an animal; or commit another unnatural or perverted sexual practice with another or with an animal."
The offense of violating the act is listed as a misdemeanor but includes a penalty of up to 10 years in prison or a fine not exceeding $1,000 or both upon conviction of the offense.
During its deliberations in March 2020, the Senate Judicial Proceedings Committee, while deleting the Unnatural or Perverted Sexual Practice Act from the repeal bill, left in place the provision in the bill that called for repealing Maryland's criminal Code Section 3-321, which criminalizes "sodomy" between consenting adults as a felony with a penalty of up to 10 years in prison upon conviction.
Supporters of the original repeal bill say the two statutes each criminalize same-sex sexual relations between consenting adults and the repeal of one of them and not the other leaves on the books a statute that stigmatizes LGBTQ people even if the law is not enforced.
Supporters of the original bill also pointed out that separate, existing Maryland laws strictly prohibit acts of cruelty to animals as well as any non-consensual sexual acts, including same-sex rape and sex between adults and juveniles. This meant that repealing the Unnatural or Perverted Sexual Practice Act would not prevent anyone engaging in sexual assault, sex with minors, or abuse of animals from being arrested and prosecuted to the full extent of the law.
Among those who supported that assessment in testimony before the committee was Lisae Jordan, executive director of the Maryland Coalition Against Sexual Assault.
But despite these assurances, which were further confirmed at the Judicial Proceedings Committee hearing by Maryland's Assistant Attorney General Carrie J. Williams, Republican members of the committee, including Sen. Michael Hough (R-Frederick & Carroll Counties) raised strong objections to repealing any existing statute that might be used to prosecute someone engaging in sexual assault or pedophilia.
Sources familiar with the committee have speculated that Hough's strong hints that he would hold anyone who voted for the full repeal responsible for an inability to prosecute sexual assault and sex with minors as well as incidents of cruelty to animals may have "spooked" the Democrats on the committee to back the amendment.
Sen. William Smith (D-Montgomery County), who chairs the committee; Sen. Jeff Waldstreicher (D-Montgomery County), the committee's vice chair; and committee members Sen. Shelly Hettleman (D-Baltimore County) and Sen. Susan Lee (D-Montgomery County) did not respond to requests by the Blade for comment on why they voted for the amendment to remove the Unnatural and Perverted Sexual Practice Act from the repeal bill.
Each of them has been supportive on LGBTQ rights on other legislation that has come before the Maryland General Assembly. Lee, for example, introduced a sodomy law repeal bill several years earlier that failed to pass.
The other members of the committee that voted to remove the Unnatural or Perverted Sexual Practice Act from the repeal bill included Sens. Ronald Young (D-Frederick County), Charles Sydnor (D-Baltimore City & Baltimore County), Jill Carter (D-Baltimore City), Robert Cassilly (R-Harford County), Chris West (R-Baltimore County), Justin Ready (R-Carroll County), and Michael Hough (R-Frederick & Carroll Counties).
Moon said the full Maryland Senate quickly approved the committee's amended bill that repealed the sodomy law but did not repeal the Unnatural or Perverted Sexual Practice Act. He noted the committee's approval by a unanimous vote came just as the Maryland General Assembly's 2020 legislative session was coming to an end one month earlier than usual due to restrictions related to the COVID pandemic.
With just one day left before the legislative session was to adjourn for the year on March 18, 2020, Moon said the House of Delegates, which had passed the full repeal version of the bill by a vote of 133 to 5 on Feb. 20, 2020, had a choice of accepting the Senate version or letting the bill die. He said House members decided to approve the Senate bill, with the vote taking place March 18.
"Basically, that change was made in the last day of the pandemic legislative session," Moon told the Blade. "And so, it was a take it or leave it situation. So, we went ahead and struck the sodomy part out, and here we are," he said.
He noted that the truncated legislative session did not provide time for the Senate version of the bill to come before a House-Senate conference committee, where supporters of the original bill could have pushed for rejecting the Senate version and sought approval of the House version.
"The next year the Unnatural or Perverted Sex Practice law is being used exactly in the manner we were trying to stop it from being used," he said, referring to the May 20 raid on Bush River Books & Video store, in which four of the arrested men were charged with Perverted Sexual Practice.
Moon said he plans to introduce another repeal bill at the start of the General Assembly's legislative session in January 2022 calling for the full repeal of the Unnatural or Perverted Sexual Practice Act. Supporters of Moon's original bill in 2020, including the Maryland LGBTQ advocacy group Free State Justice, say they will push hard for passage of Moon's bill next year.
The 2003 U.S. Supreme Court ruling in Lawrence v. Texas, which declared state sodomy laws unconstitutional, and other court rulings impacting Maryland made the two Maryland sodomy statutes theoretically unenforceable for consenting adults. But attorneys familiar with the two statutes have said police have made arrests and prosecutors sometimes have attempted to prosecute mostly men, including gay men, charged under the laws in the years following the court rulings.
The most recent known arrests took place on May 20 of this year, when Harford County, Md., Sheriff's deputies arrested nine men during the raid on the adult Bush River Books & Video store in the town of Abingdon. Four of the men were charged with "Perverted Sexual Practice." The store is located 25 miles north of Baltimore.
One of the men charged with Unnatural or Perverted Sexual Practice was also charged with indecent exposure. Another four were charged with indecent exposure and one of the men was charged with solicitation of prostitution.
A friend of one of the men charged with indecent exposure told the Blade his friend was with another adult male inside an enclosed video room with a locked door when Sheriff's Office deputies opened the door with a key obtained from the store and placed the two men in handcuffs as they were arrested.
The friend and others familiar with the arrests said the arrested men spent the night in jail before they were released in the morning and appeared in court. Several of the cases are scheduled for trial on Aug. 2 in Harford County District Court.
Greg Nevins, an attorney who serves as senior counsel for the national LGBTQ litigation group Lambda Legal, said lower court rulings that apply to Maryland and other states, in addition to the U.S. Supreme Court's Lawrence decision overturning state sodomy laws, have left it largely up to individual trial court judges to interpret these rulings to determine whether consensual sexual activity under sodomy or indecent exposure laws took place in a "private" or "public" setting.
Most of the court rulings declaring sodomy laws unconstitutional have limited those rulings to consensual, non-commercial sexual activity conducted in a private setting.
But according to Nevin, at least one ruling by the U.S. Court of Appeals for the Fourth Circuit, which includes Maryland, had the effect of making the Maryland Unnatural and Perverted Sexual Practice statute unenforceable for consenting adults regardless of whether alleged sexual activity takes place in a private or public place.
Nevin and other attorneys have said reports that some of the arrests at the Bush River Books & Video store in Harford County involving Sheriff's Deputies opening locked private video rooms, where men allegedly were engaging in sexual activity, should be considered private spaces like a rented hotel room.
The owner or a representative of Bush River Books & Video store has not responded to requests by the Blade for comment.