This Week's Arts Hot Hits & Hidden Jewels (March 17)
1984 now showing at Shakespeare Theatre Company and much more from CultureCapital.com

1984
Thru Apr 10. Shakespeare Theatre Company.
For more information click HERE.
George Orwell's chilling vision of a dystopian future is brought to life in a radical multimedia production. See why Orwell's 1949 novel of a totalitarian world is as relevant now as ever, and particularly resonant in the political environment of Washington, D.C.
Environmental Film Festival in the Nation's Capital
Thru Mar 26. Various locations.
For more information click HERE.
This year's Environmental Film Festival salutes the U.S. National Park Service's 2016 Centennial and its stewardship of national parks presenting 145 documentary, narrative, animated, archival and children's films selected to provide fresh perspectives on a variety of environmental issues facing the Earth. Some of this week's films include: Catching the Sun. Mar 18. License to Krill. Mar 18. Atlantic. Mar 19. Message in a Bottle. Mar 19. Stop the Burning. Mar 19. Won't Pipe Down. Mar 19. Circle of Poison. Mar 19. Beautiful Swimmers Revisited. Mar 19. The Secrets Held in the Ice. Mar 19. Treasure Island. Mar 20. The Living Fire. Mar 20. What Lies Beneath the Sky. Mar 20. Cailleach. Mar 20.
The Peking Acrobats
Mar 24. Strathmore.
For more information click HERE.
These amazing artists defy gravity, push the limits of human flexibility, and redefine balance and control.
Erick Johnson: Streets for Evermore
Thru Mar 26. Gallery Neptune & Brown.
For more information click HERE.
A solo exhibition of new paintings and works on paper by New York based artist, Erick Johnson. Streets for Evermore is derived from Johnson's primary experience with the urban environment. While urban constructions can fall into monotony, Johnson invites us into a world of saturated hues.
Washington Spirit host largest halftime drag performance in NWSL history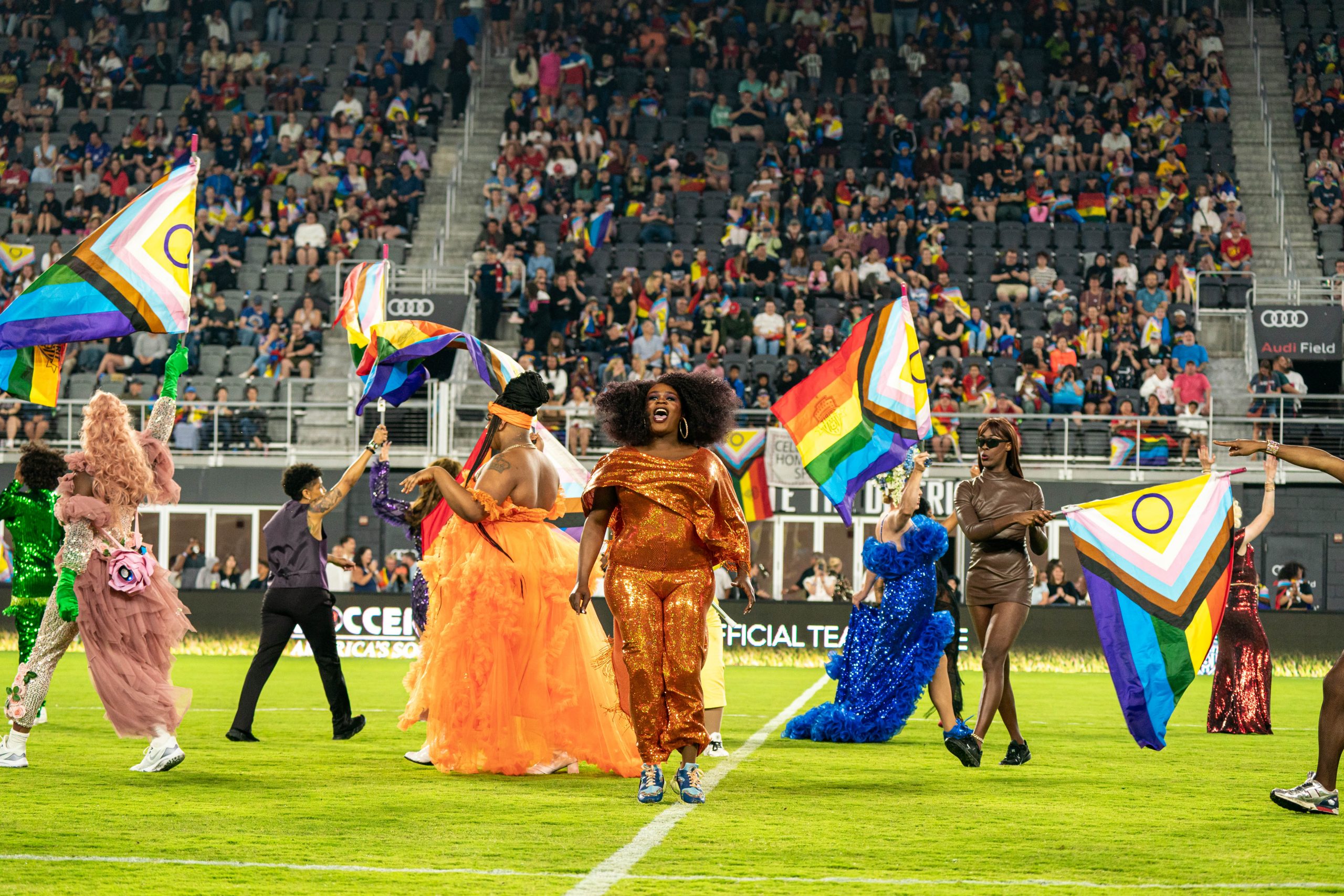 The Washington Spirit celebrated the LGBTQ+ community with the team's annual Pride Night at Audi Field this past Saturday. Highlighting that evening's Pride-themed festivities was a
halftime drag performance, featuring over a dozen drag performers from around the
DMV. It was the largest halftime drag performance in NWSL history.
Performers included: Shiqueeta Lee, KCByonce, Citrine the Queen, Elektra Gee, Kabuki Bukkake, Delila B. Lee, Capri Bloomingdale, Tara Ashleigh Austin, Gigi Couture, Dorsell Phinn, Tula, Twix the Drag Queen, Bootsy Omega, Princeza.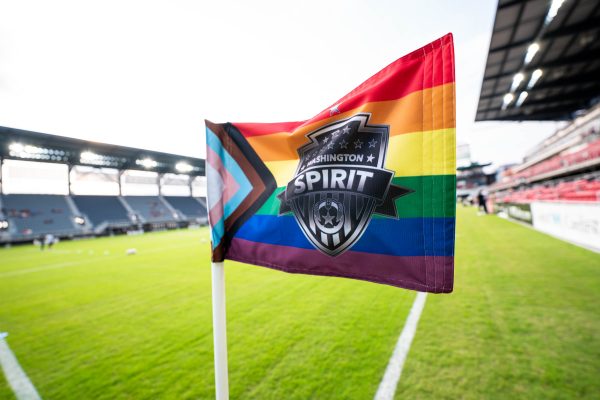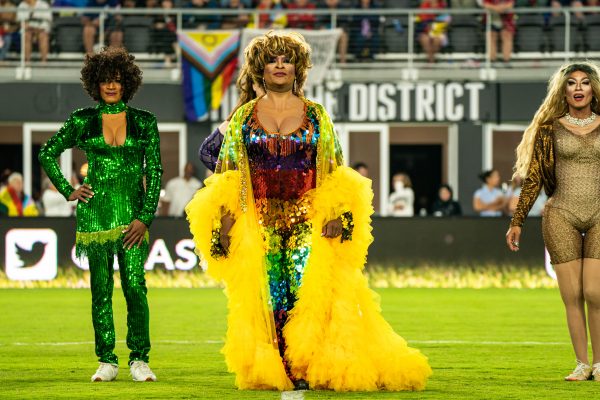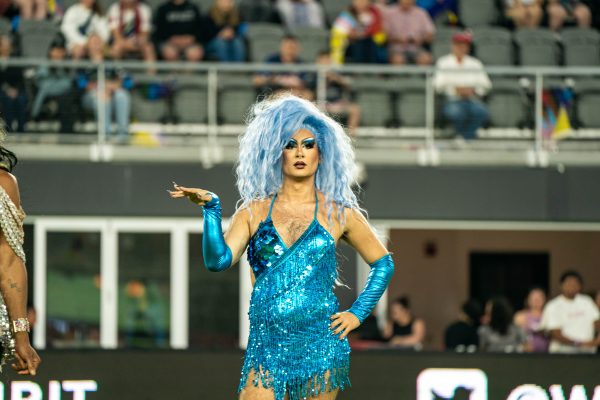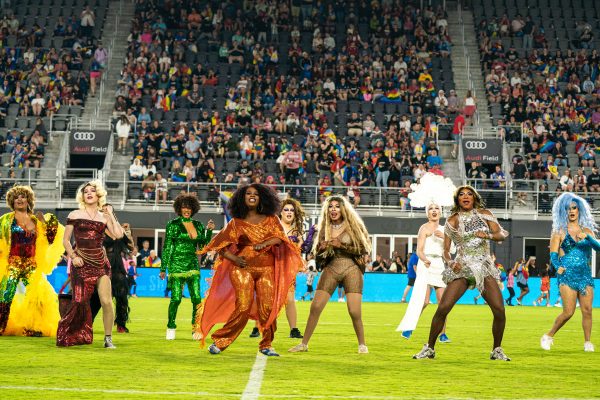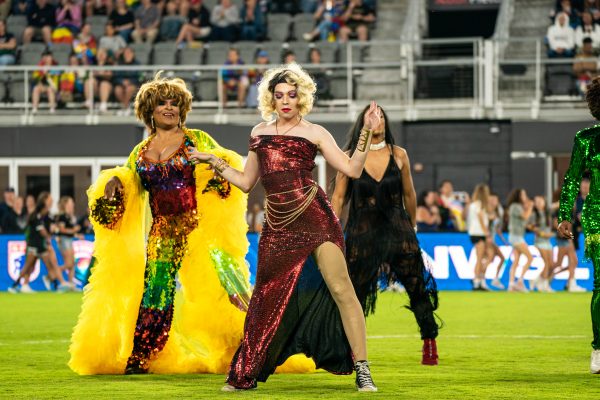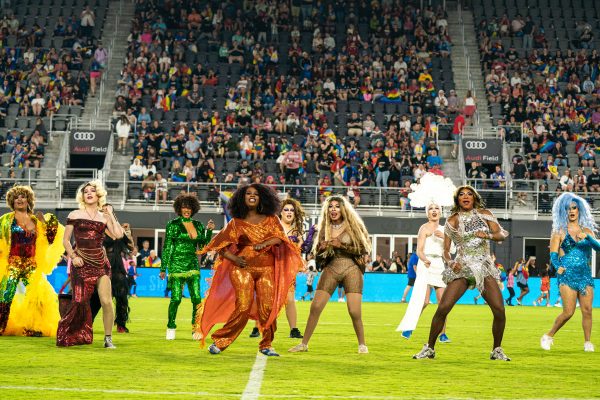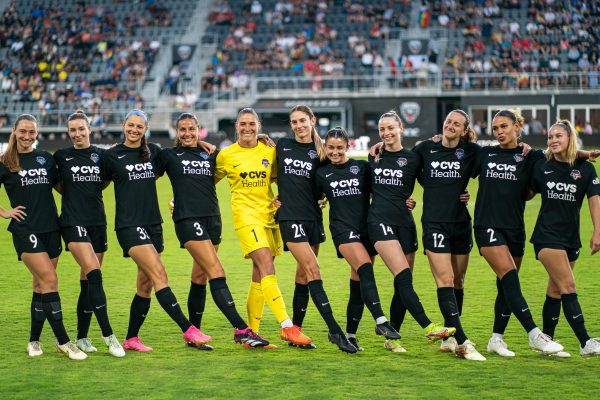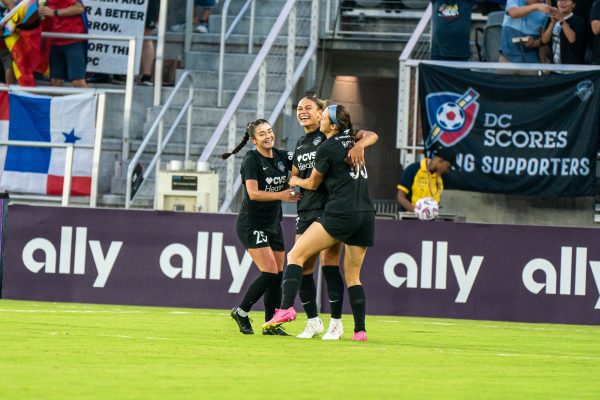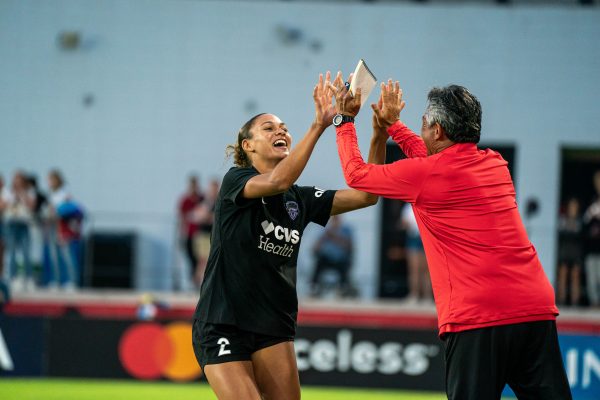 PHOTOS: Reston Pride
Annual LGBTQ celebration held at Lake Anne Plaza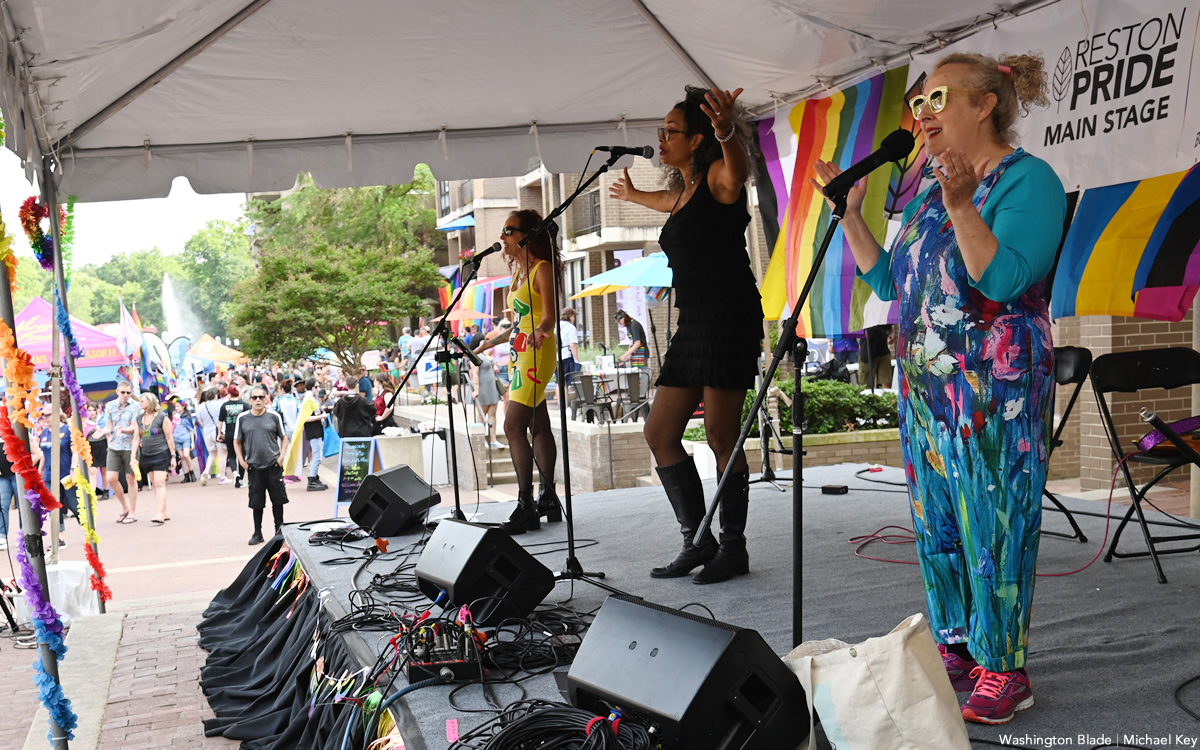 The 2023 Reston Pride Festival was held at Lake Anne Plaza in Reston, Va. on Saturday, June 3. The music group Betty was the headliner of the festival.
(Washington Blade photos by Michael Key)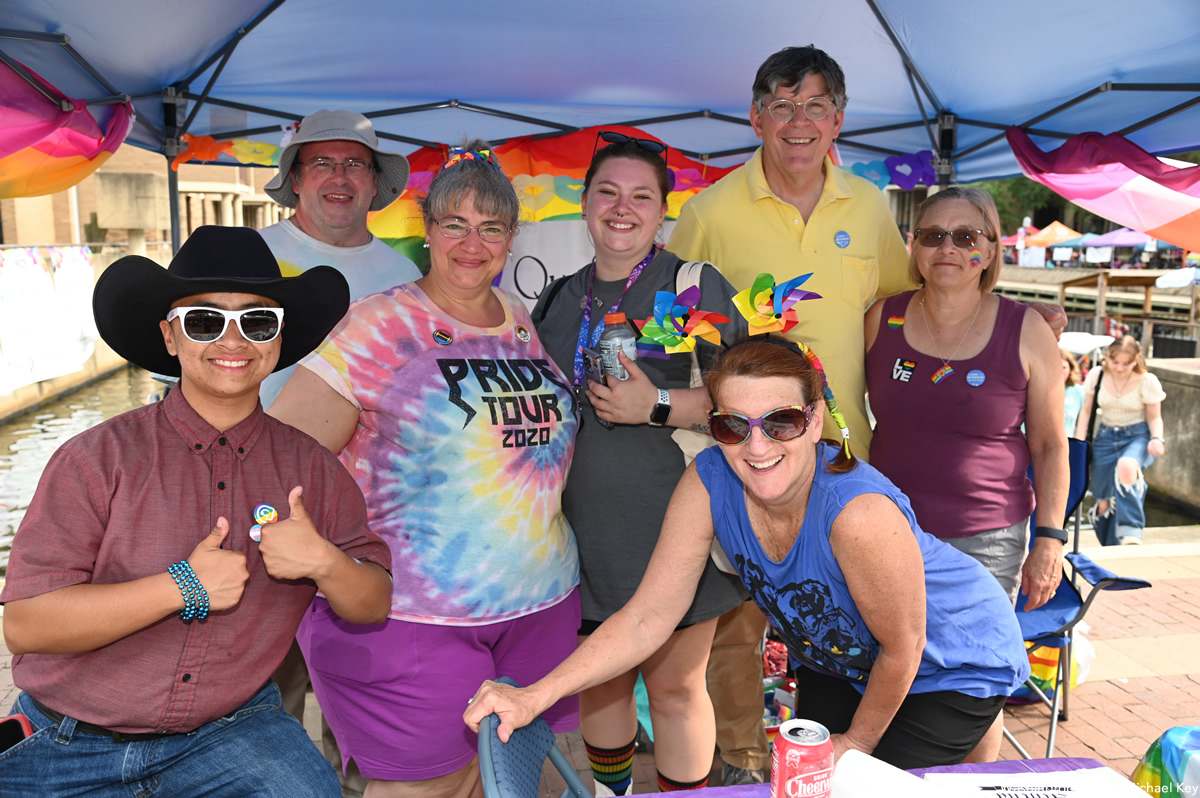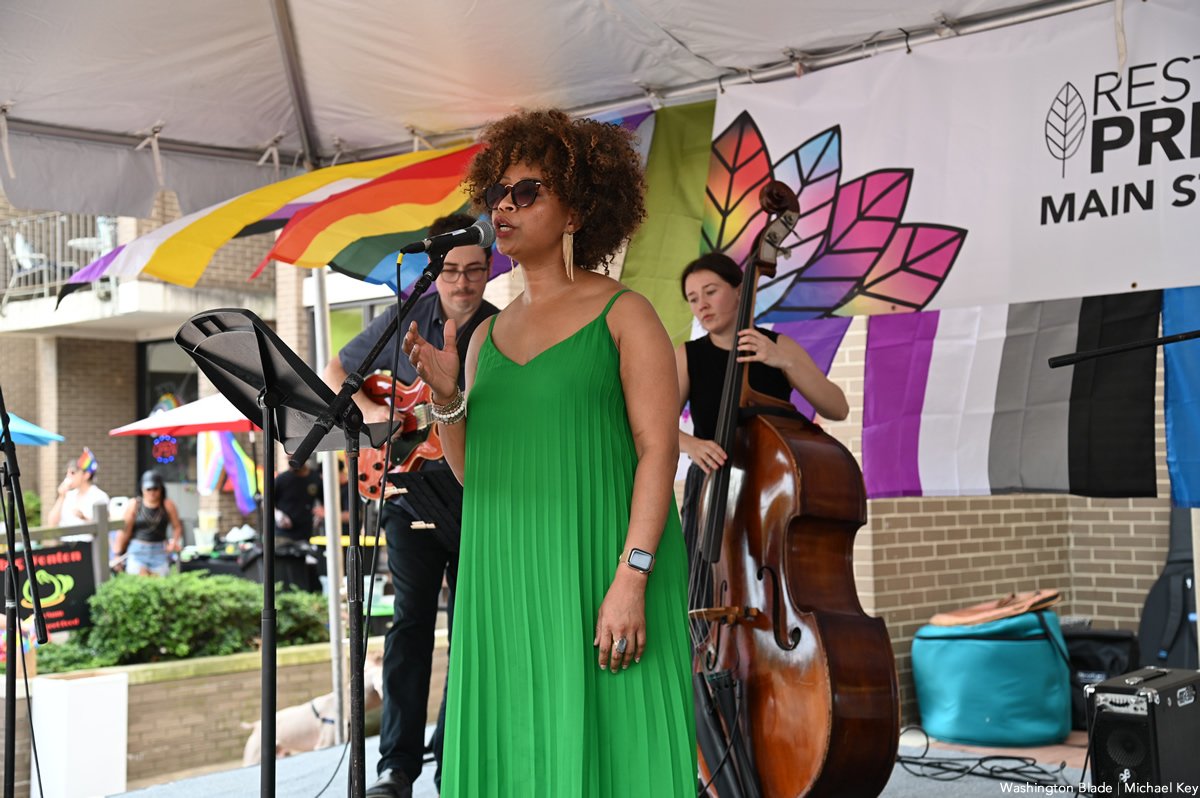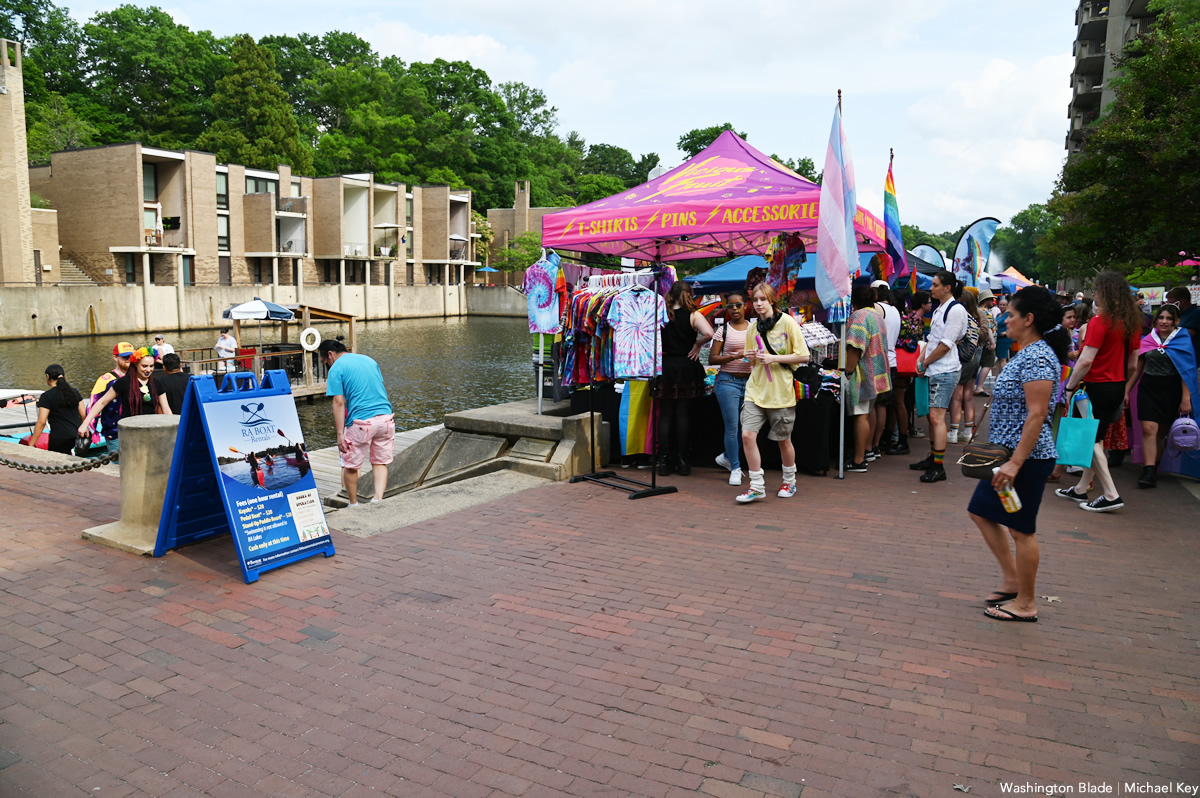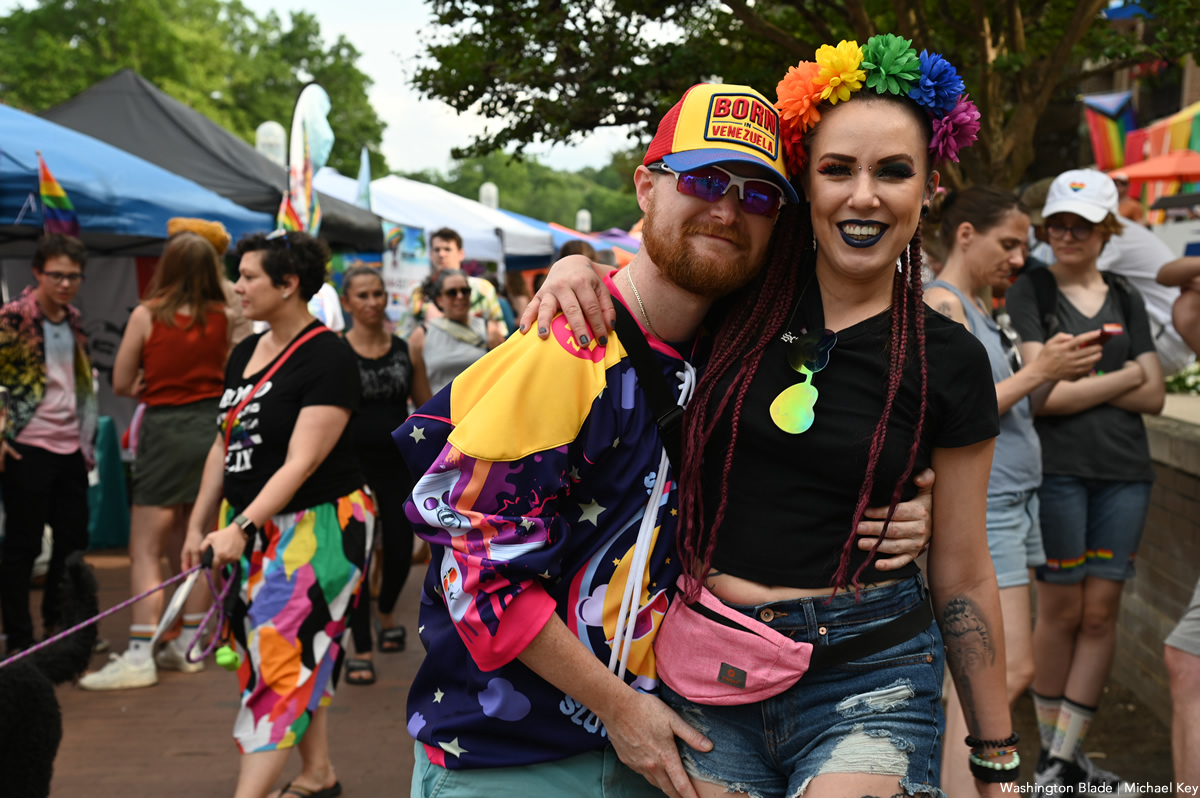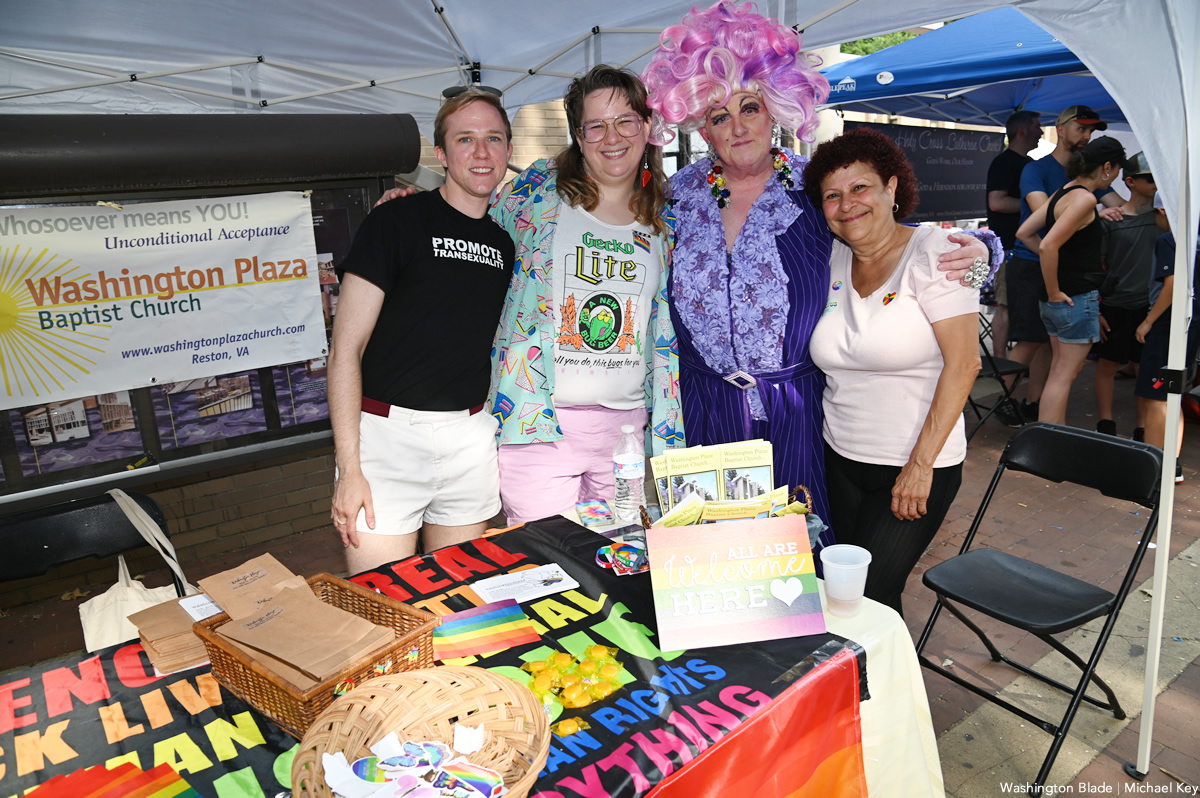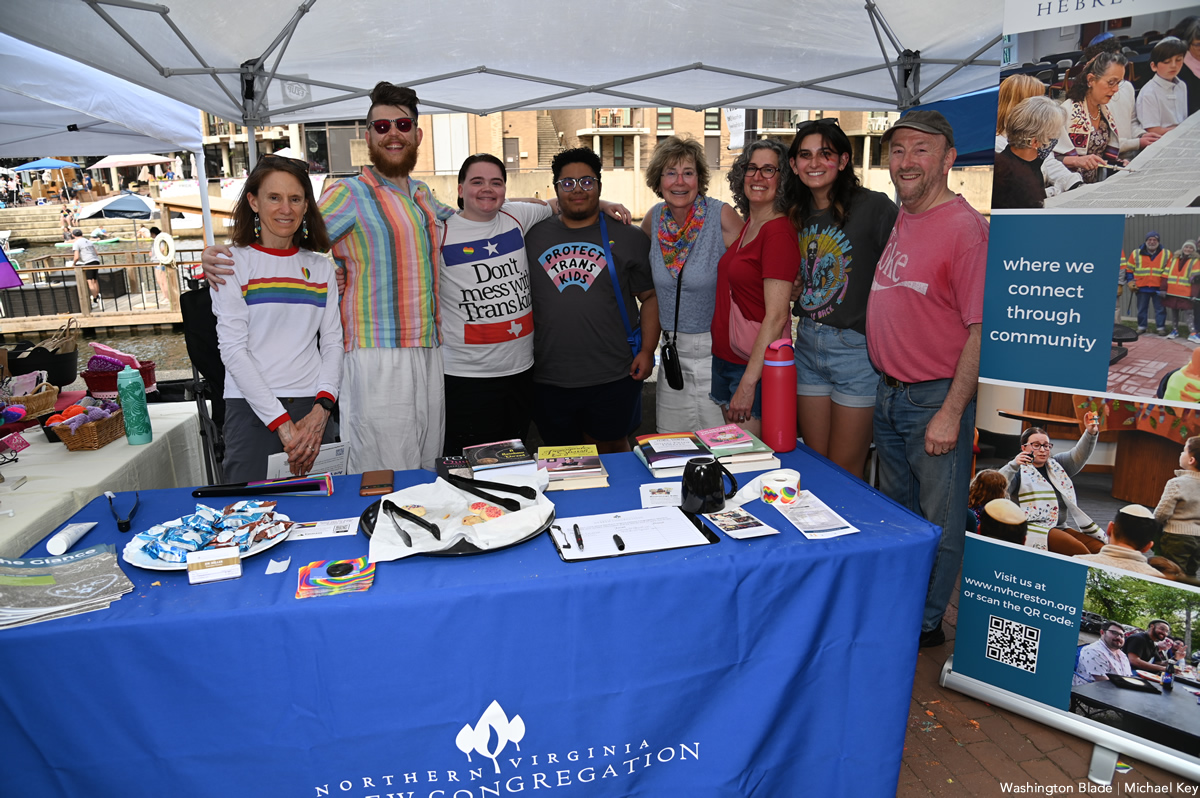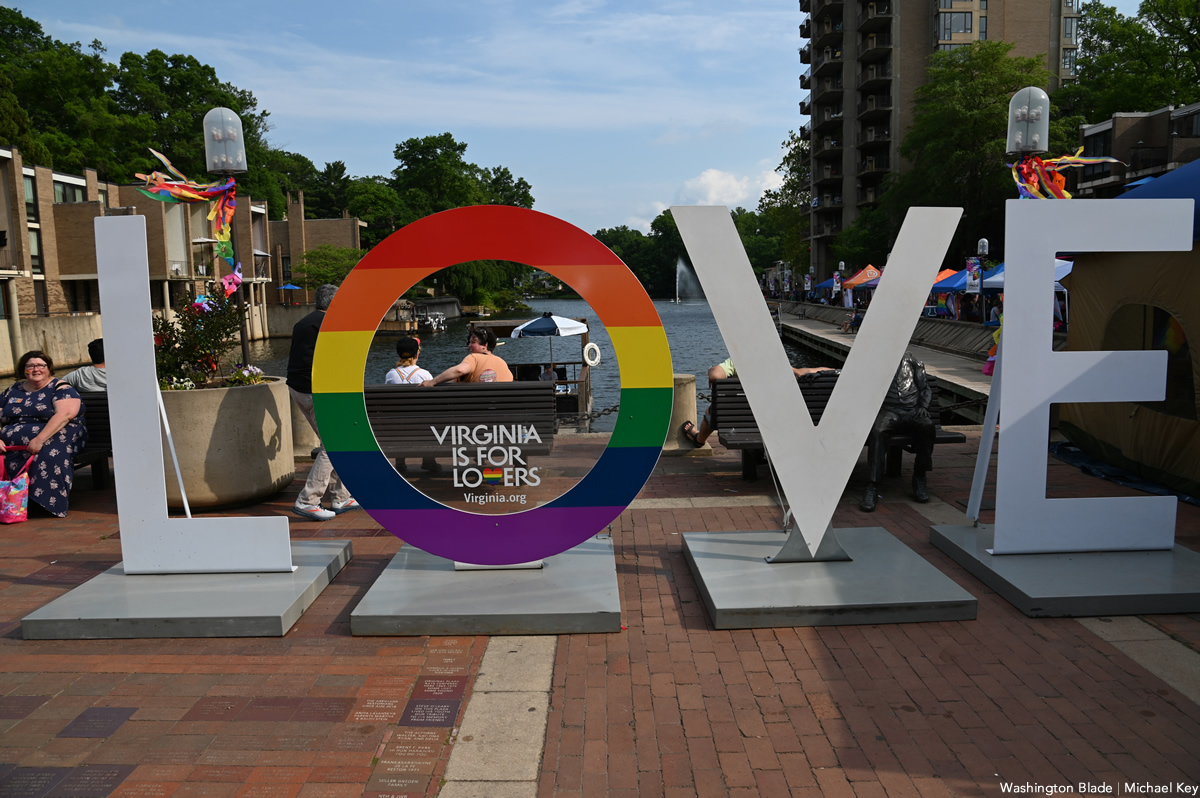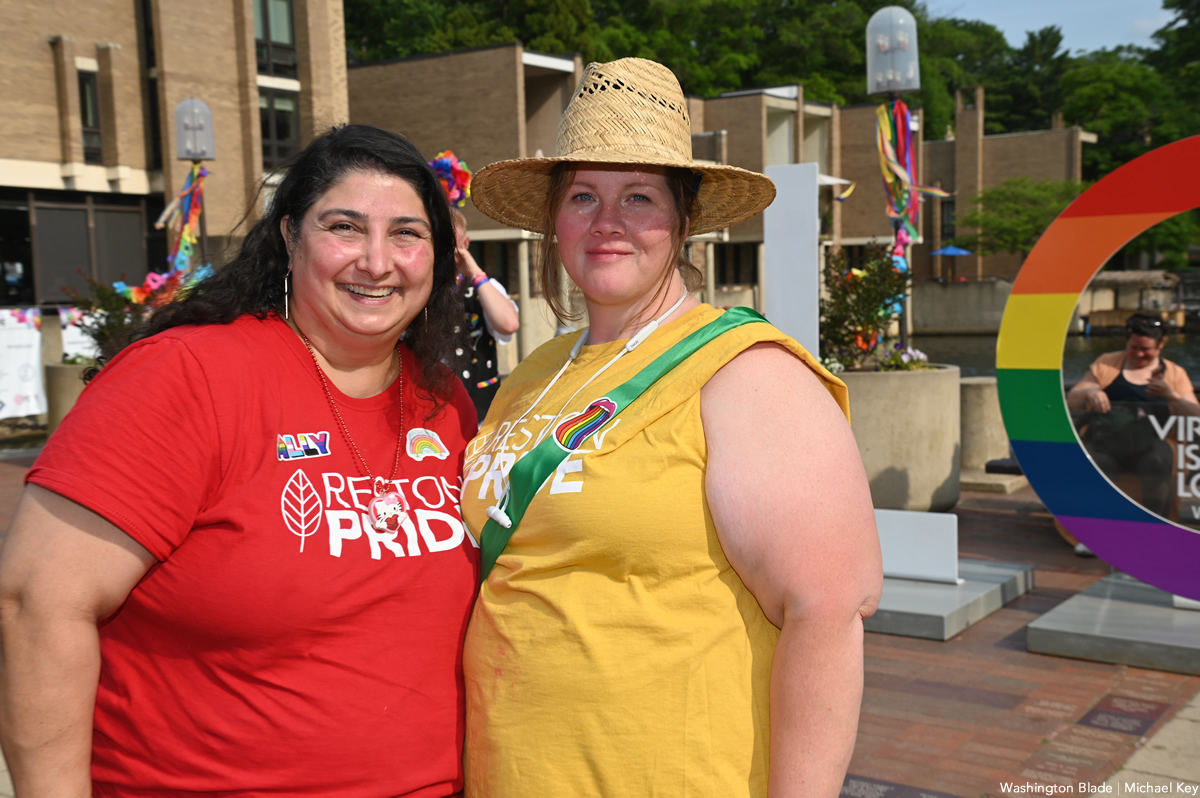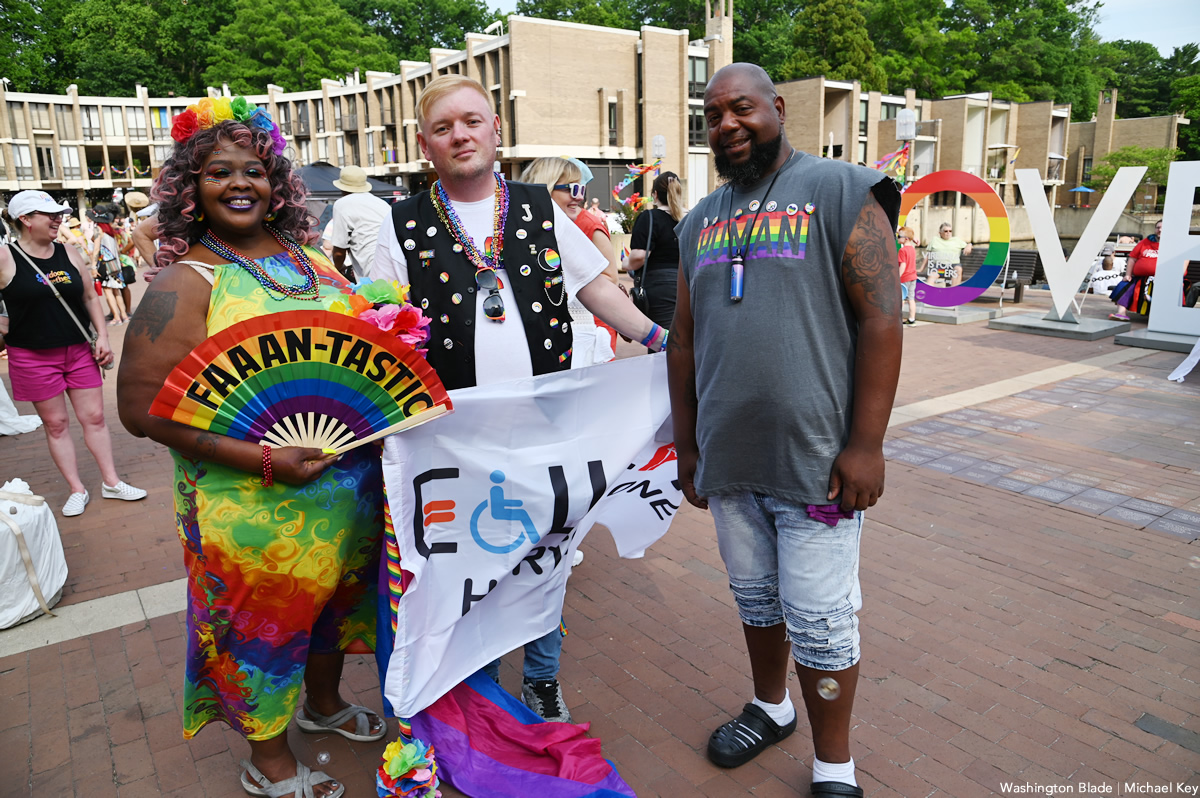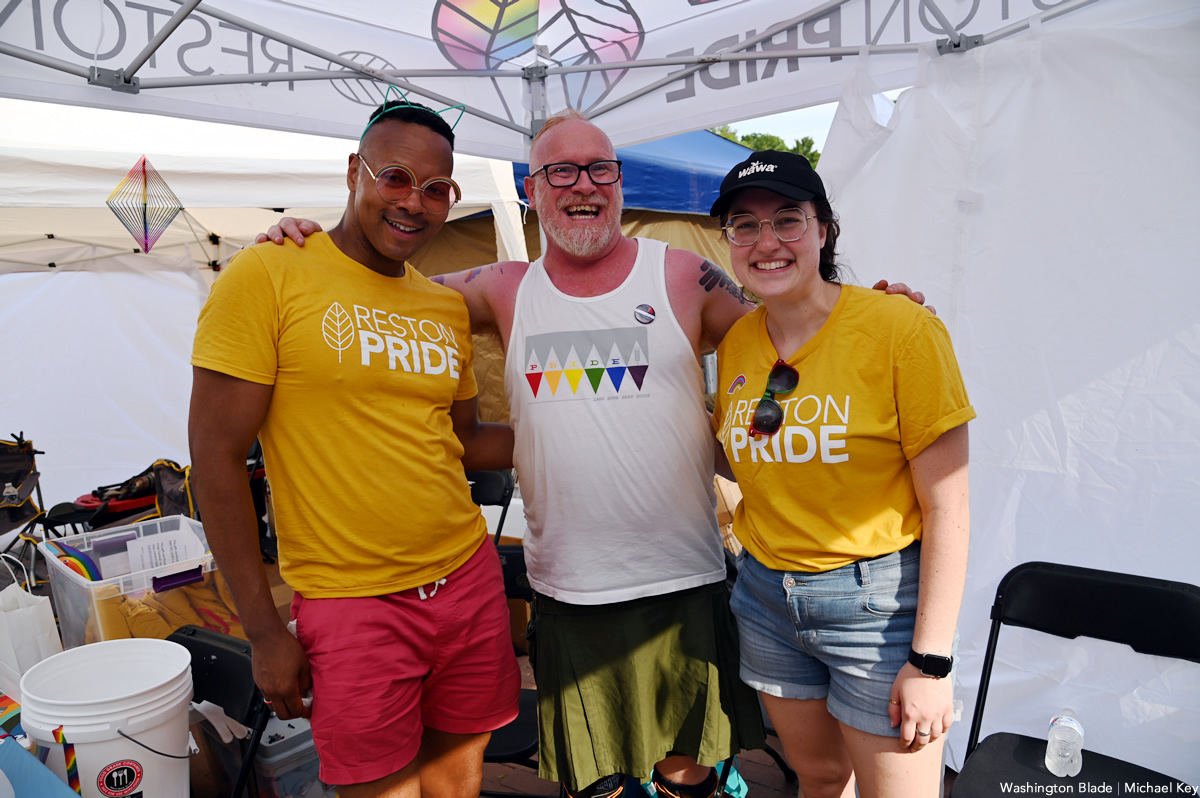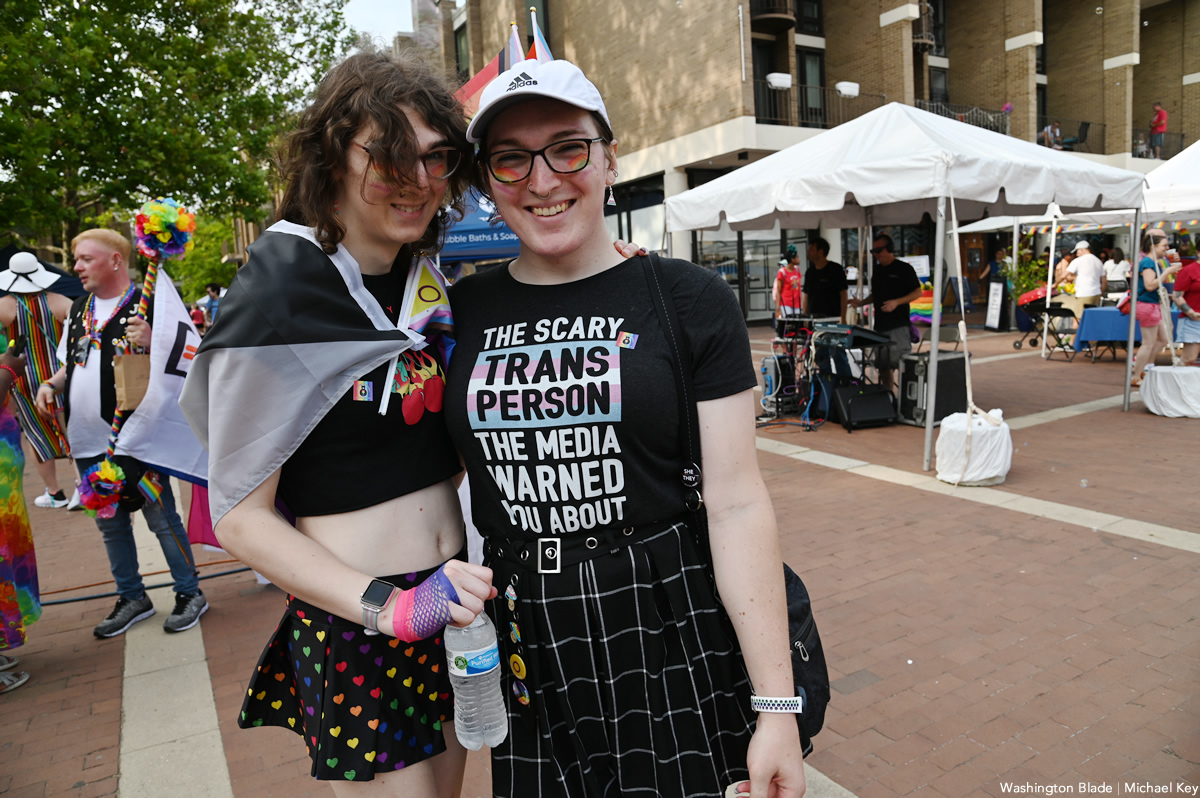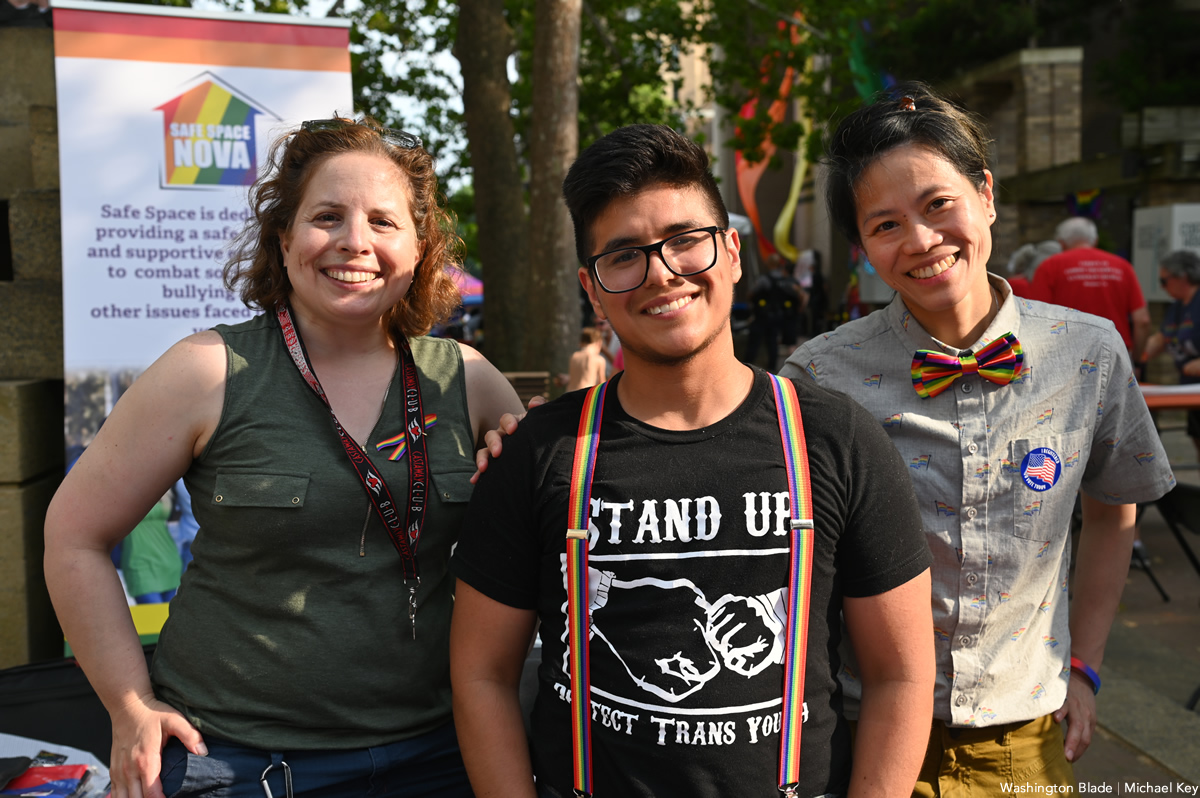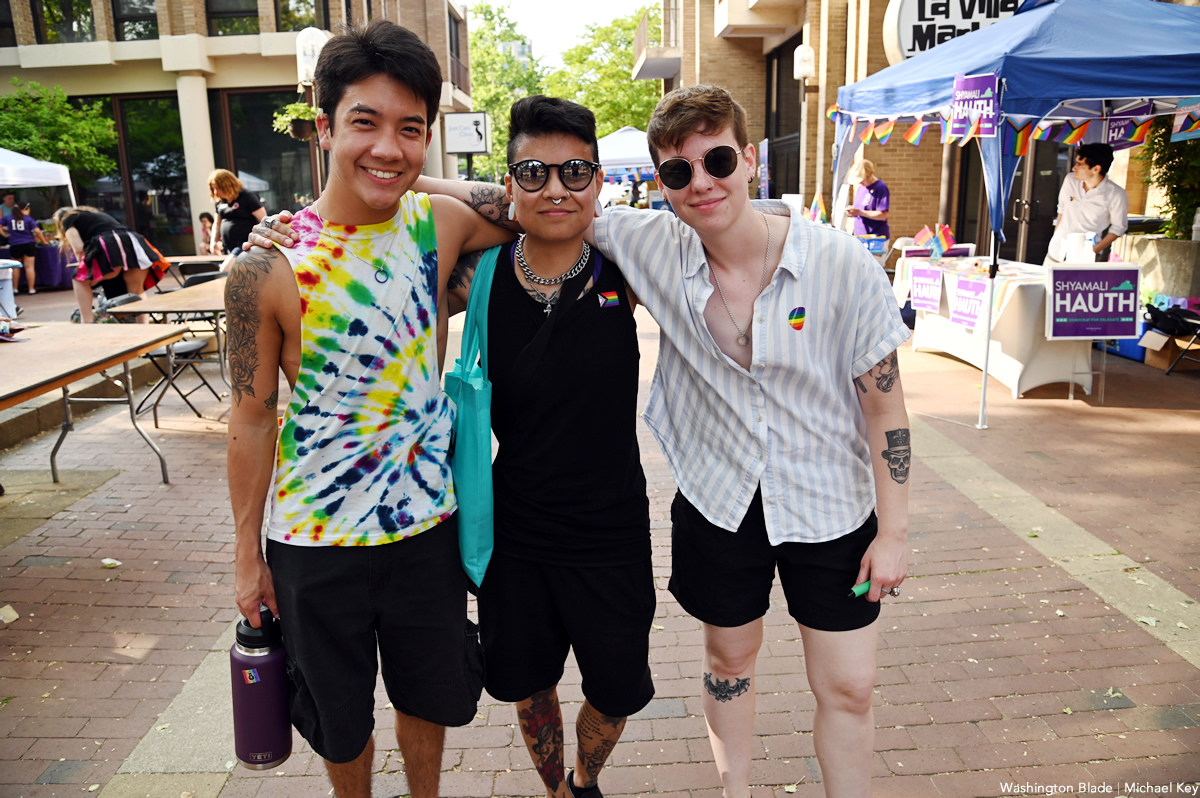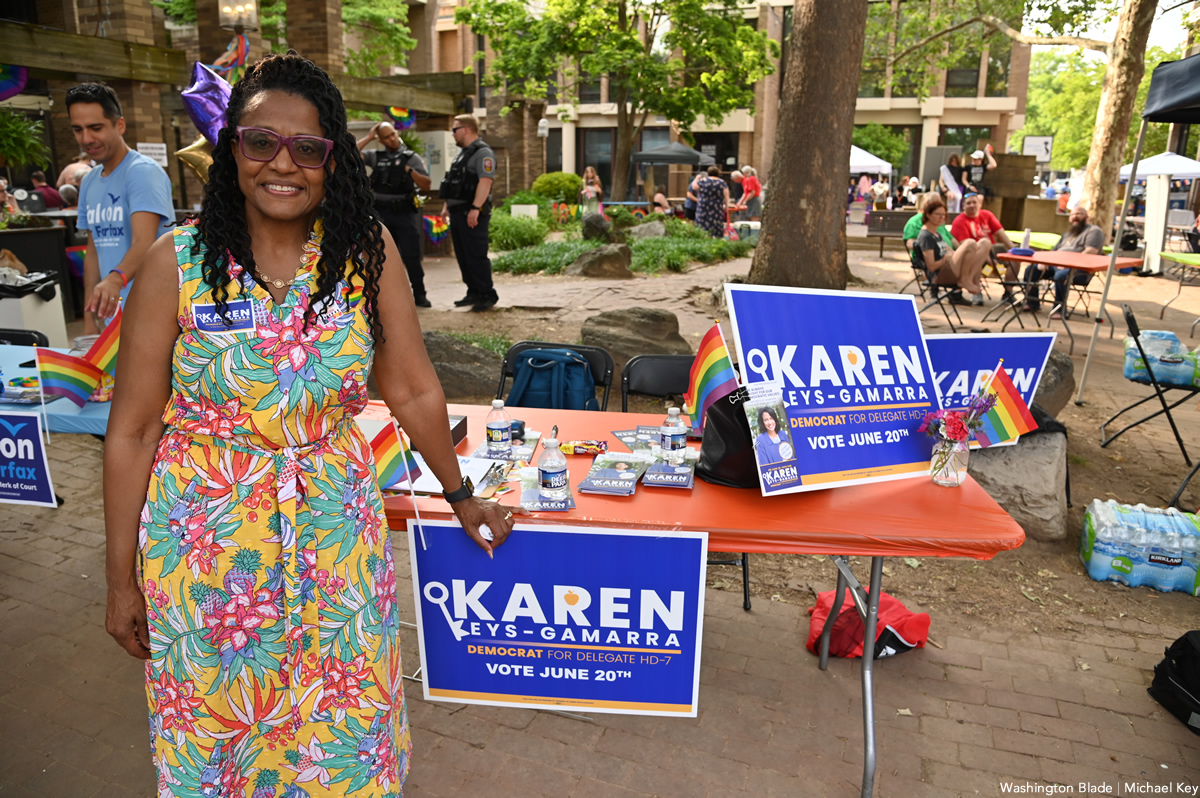 Covering @RestonPride for @WashBlade . @bettymusic performing: pic.twitter.com/sZaIlVANi8

— Michael Patrick Key (@MichaelKeyWB) June 3, 2023
PHOTOS: Alexandria Pride
Virginia city holds LGBTQ celebration at City Hall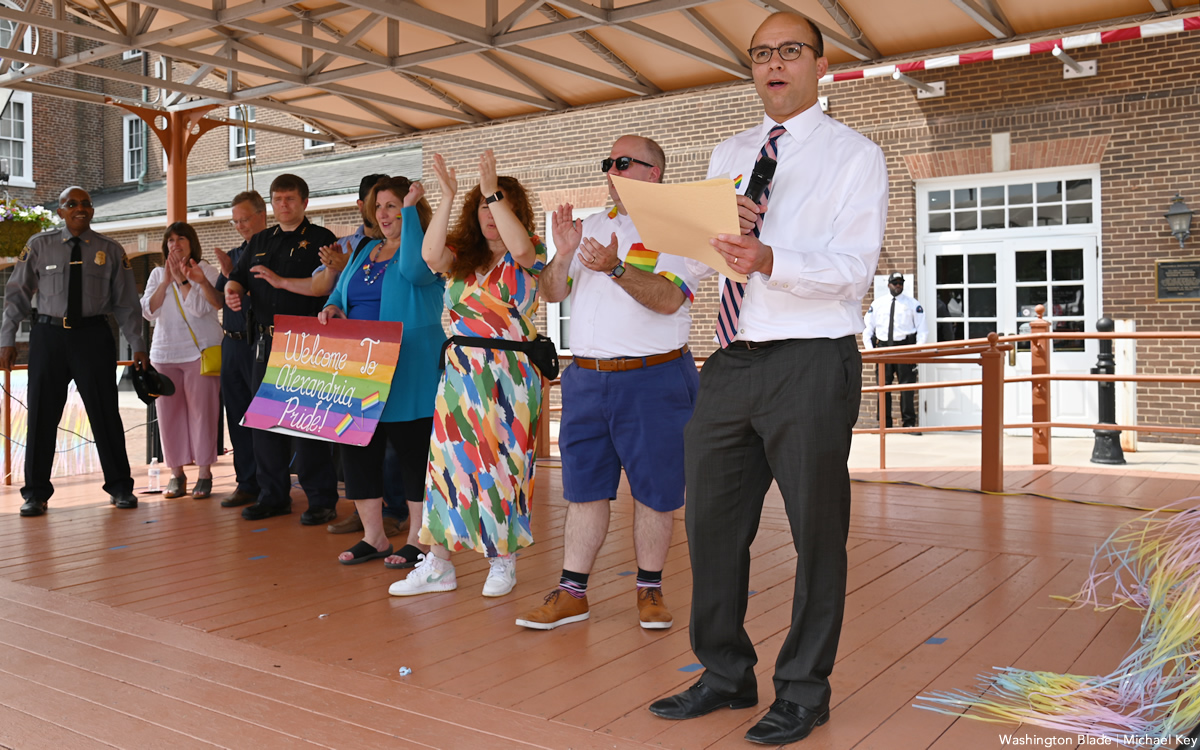 The City of Alexandria, Va. held its sixth annual LGBTQ Pride Festival at Alexandria City Hall on Saturday, June 3.
(Washington Blade photos by Michael Key)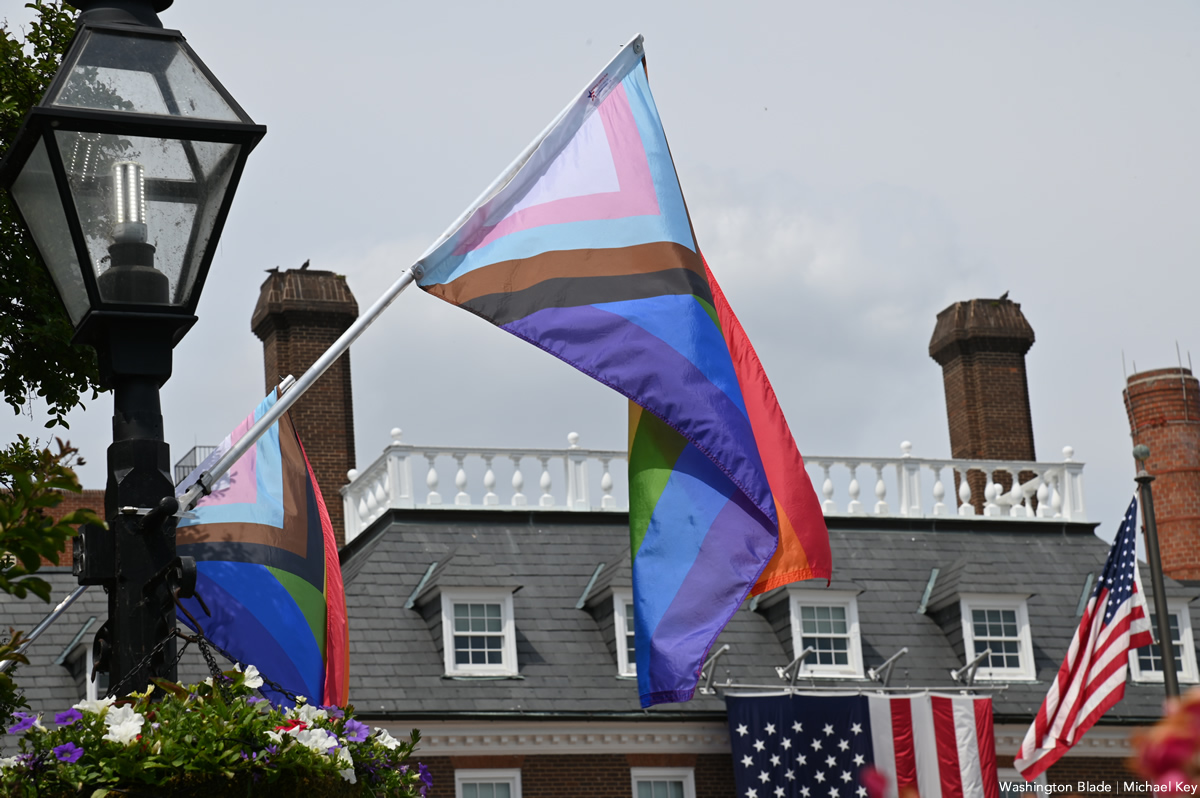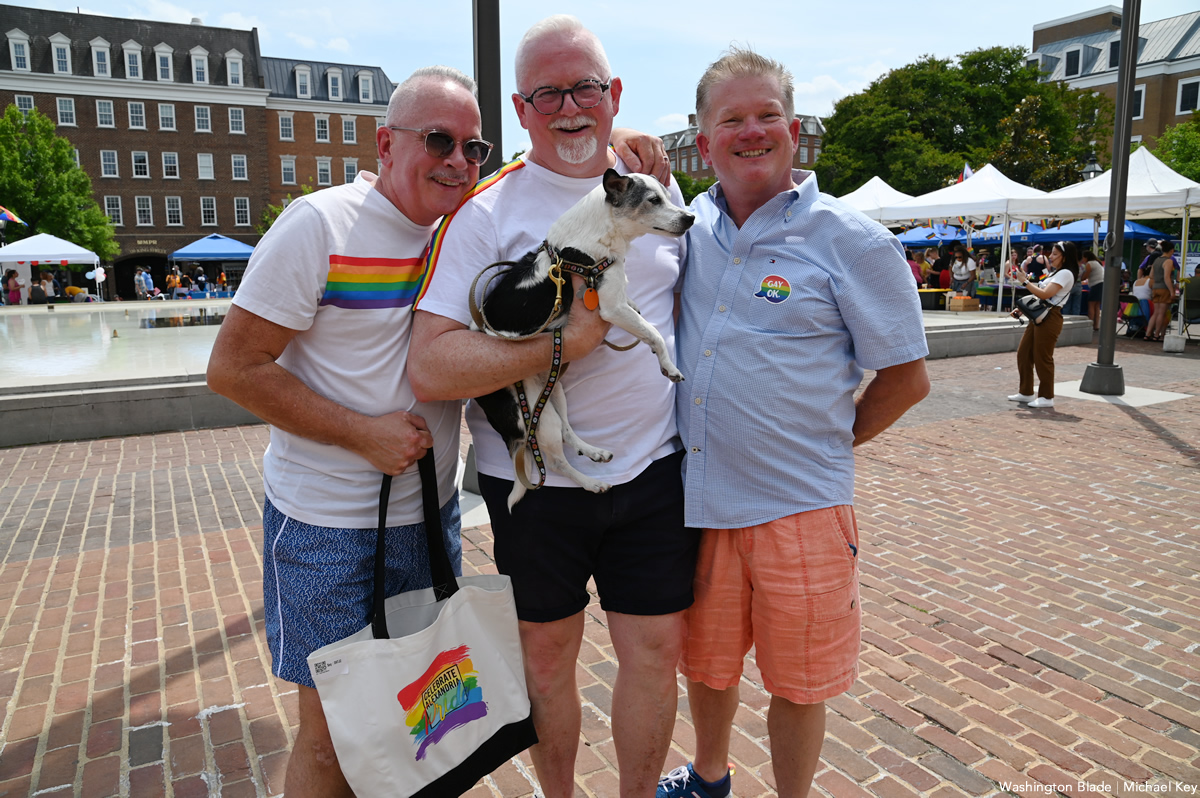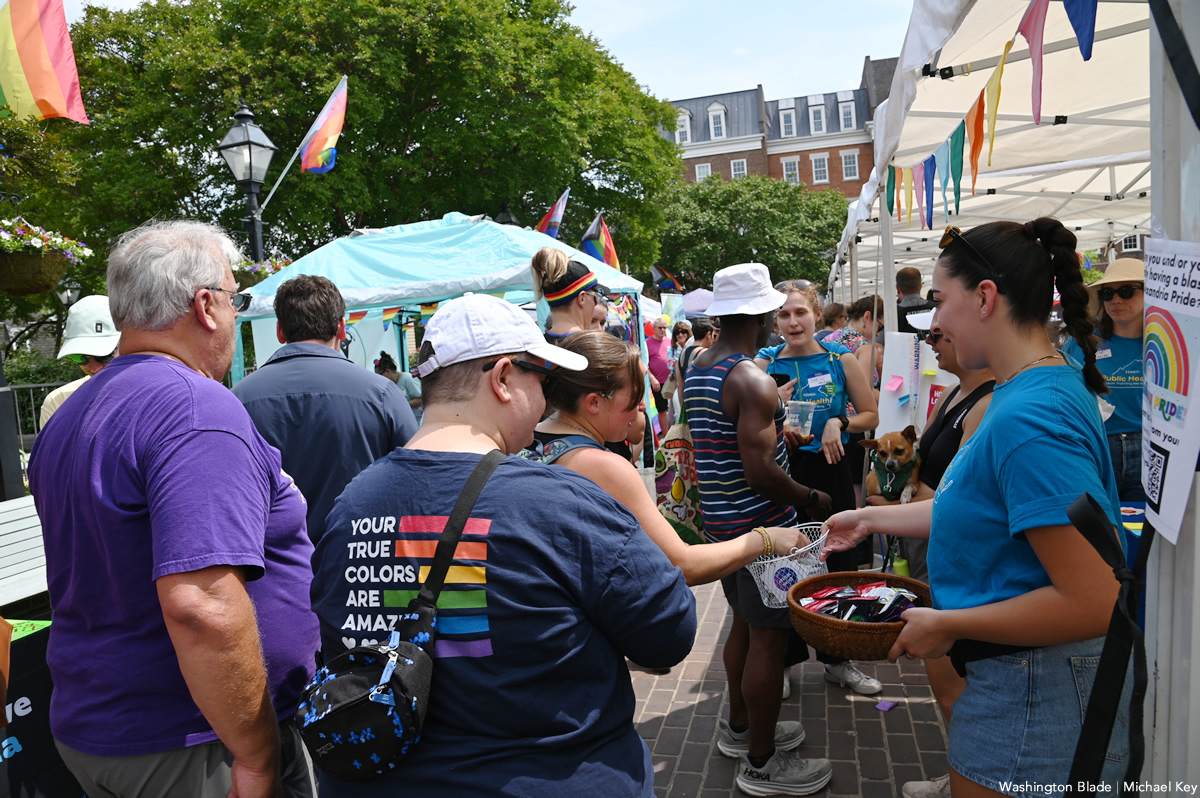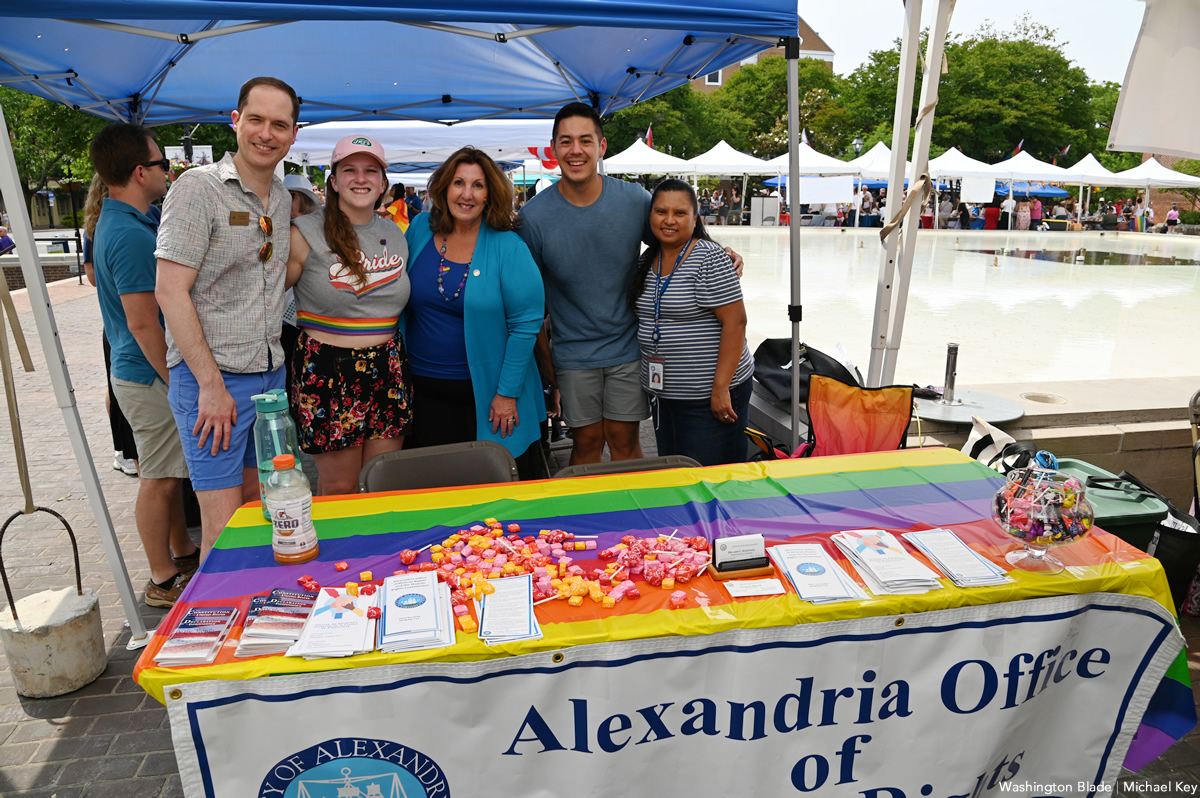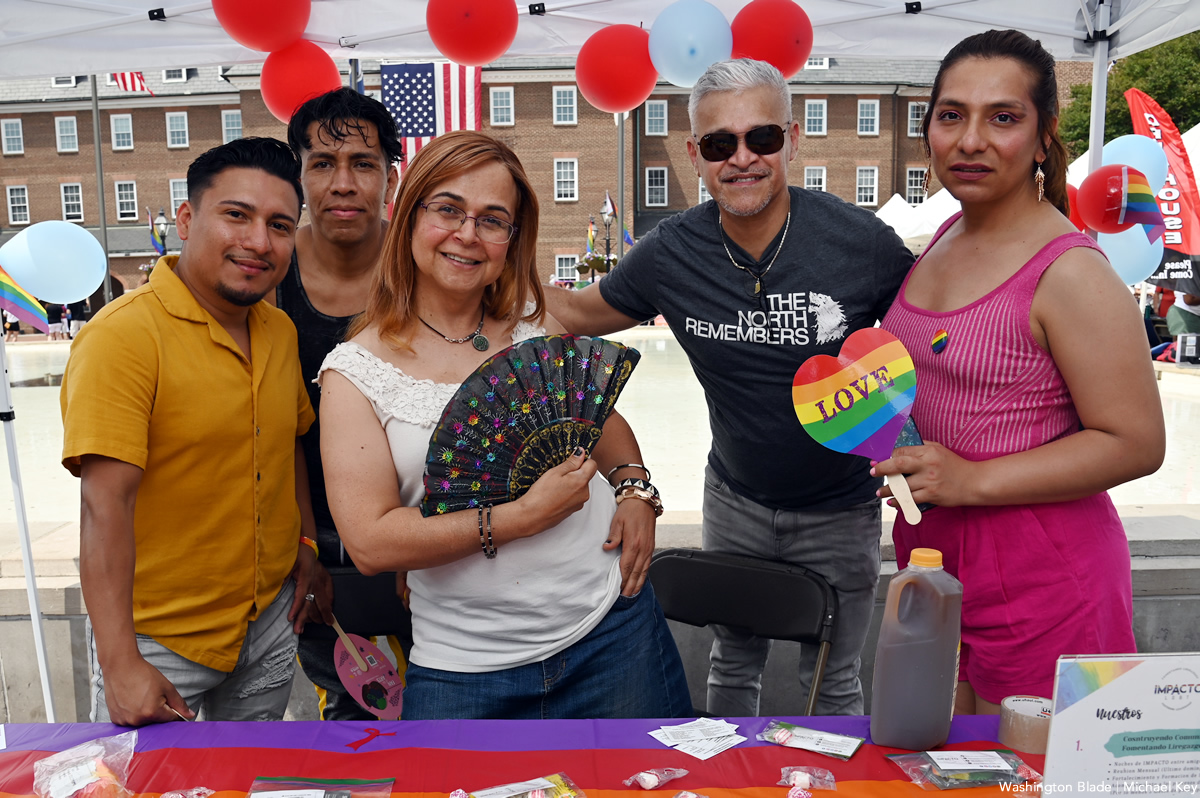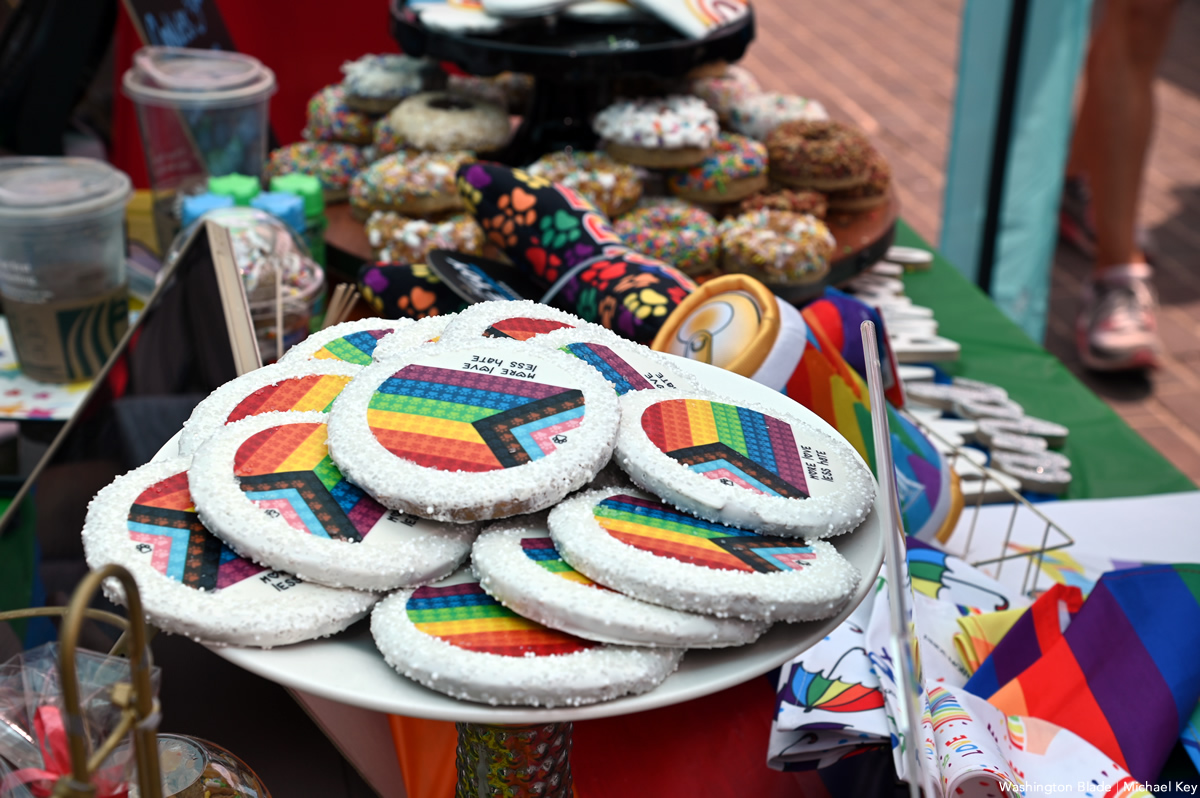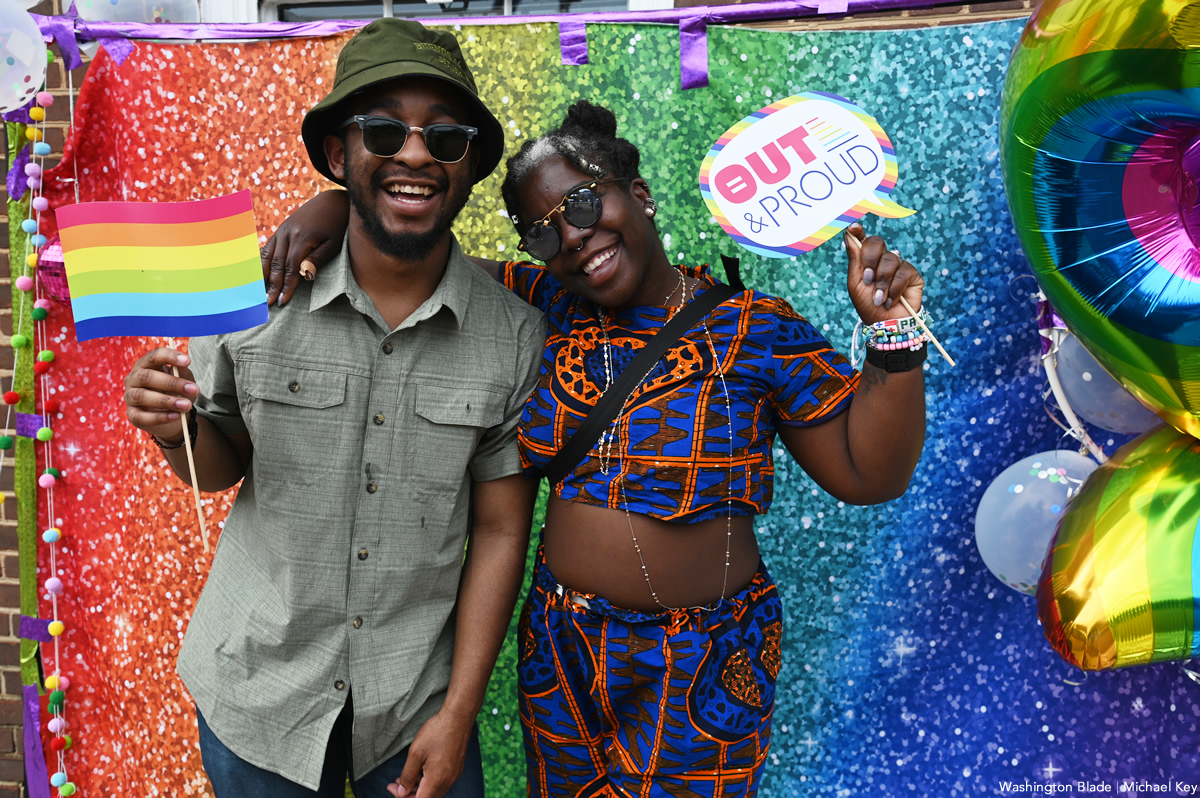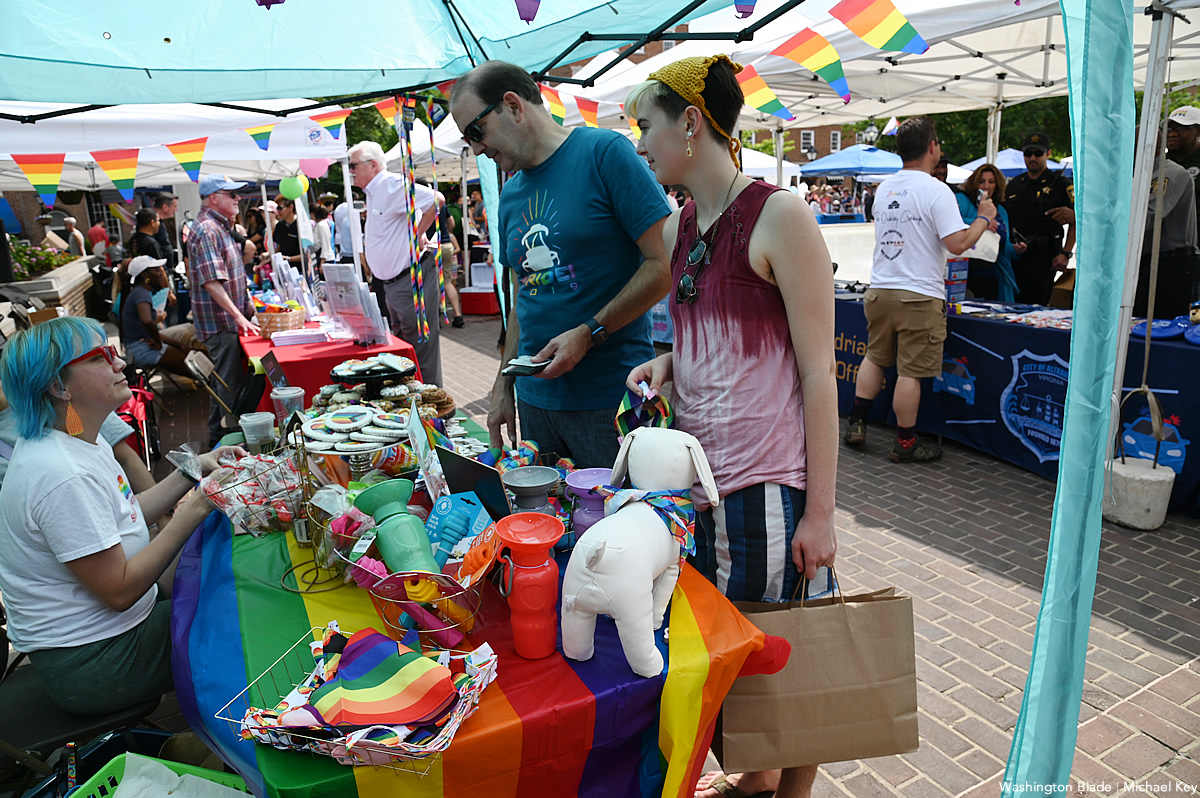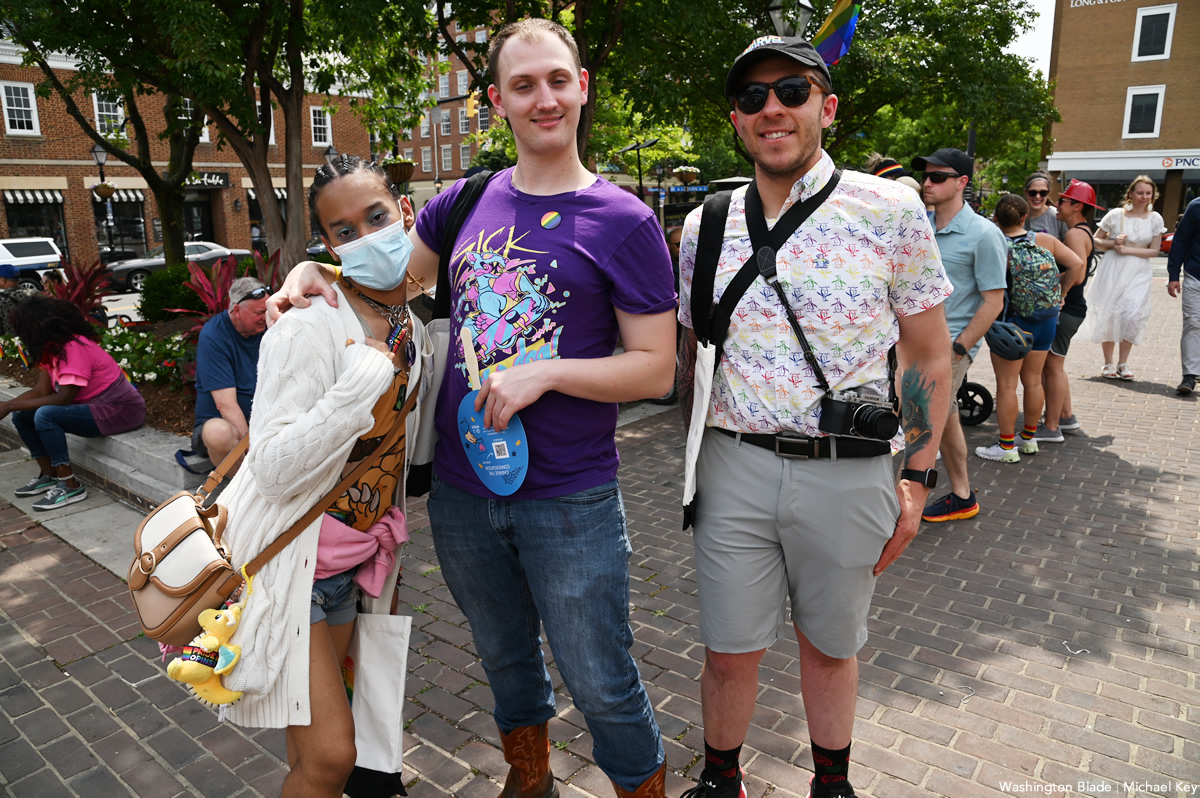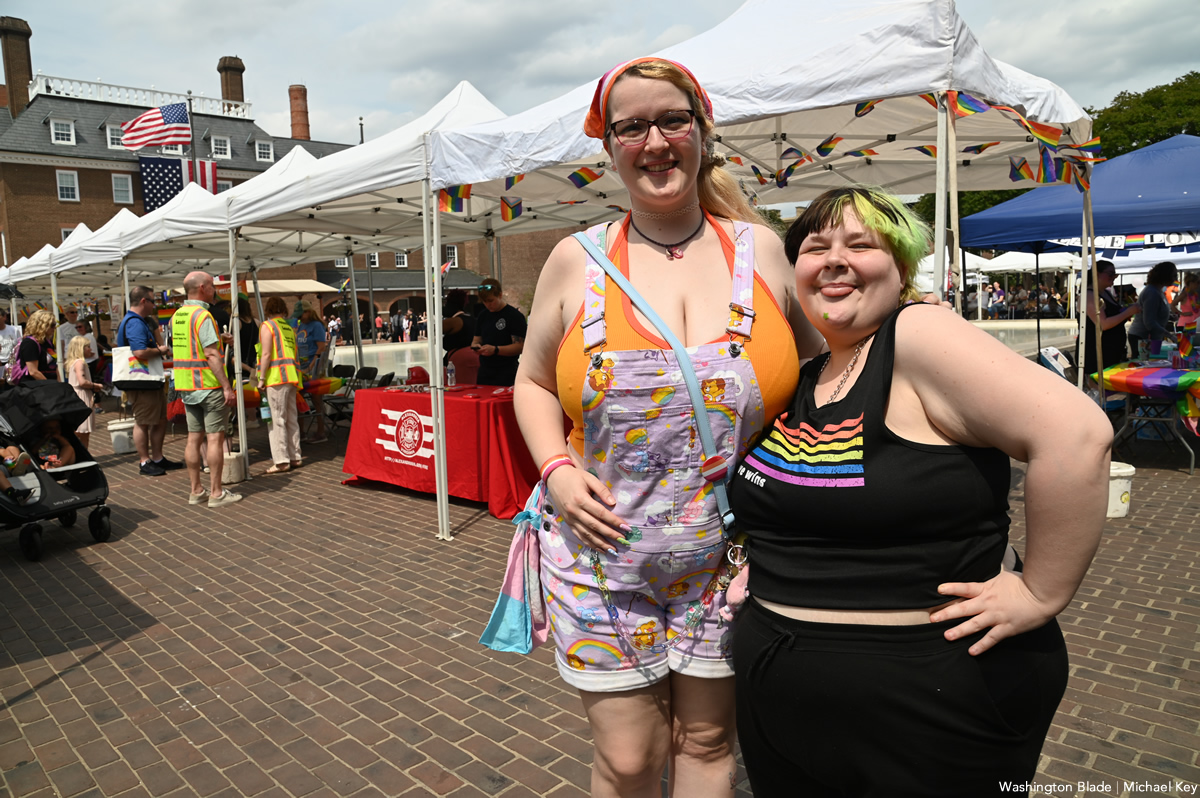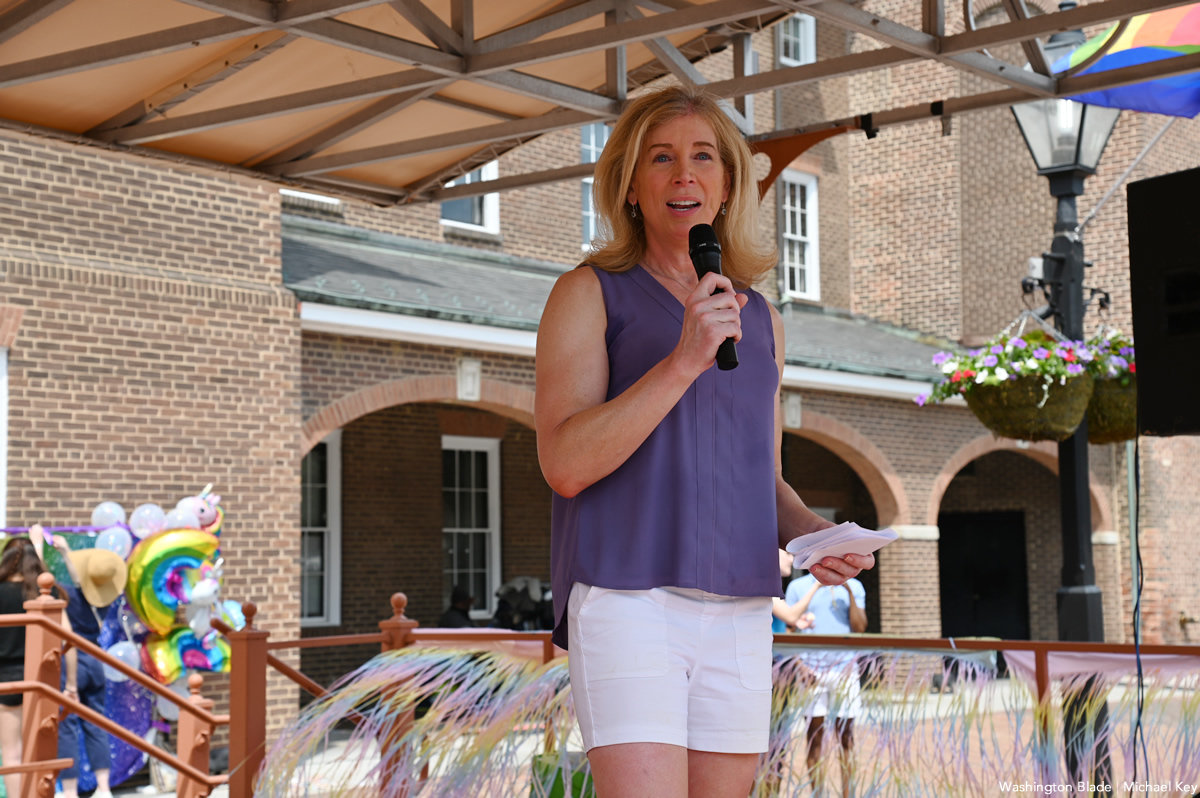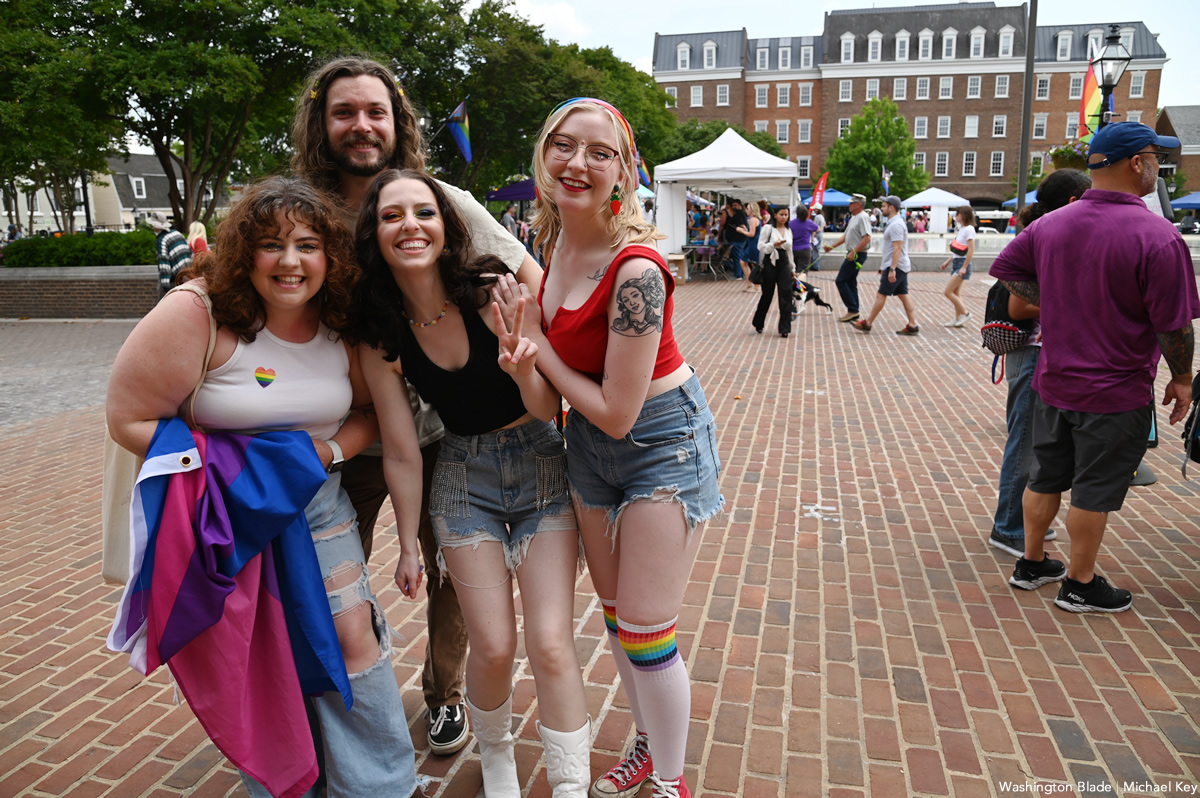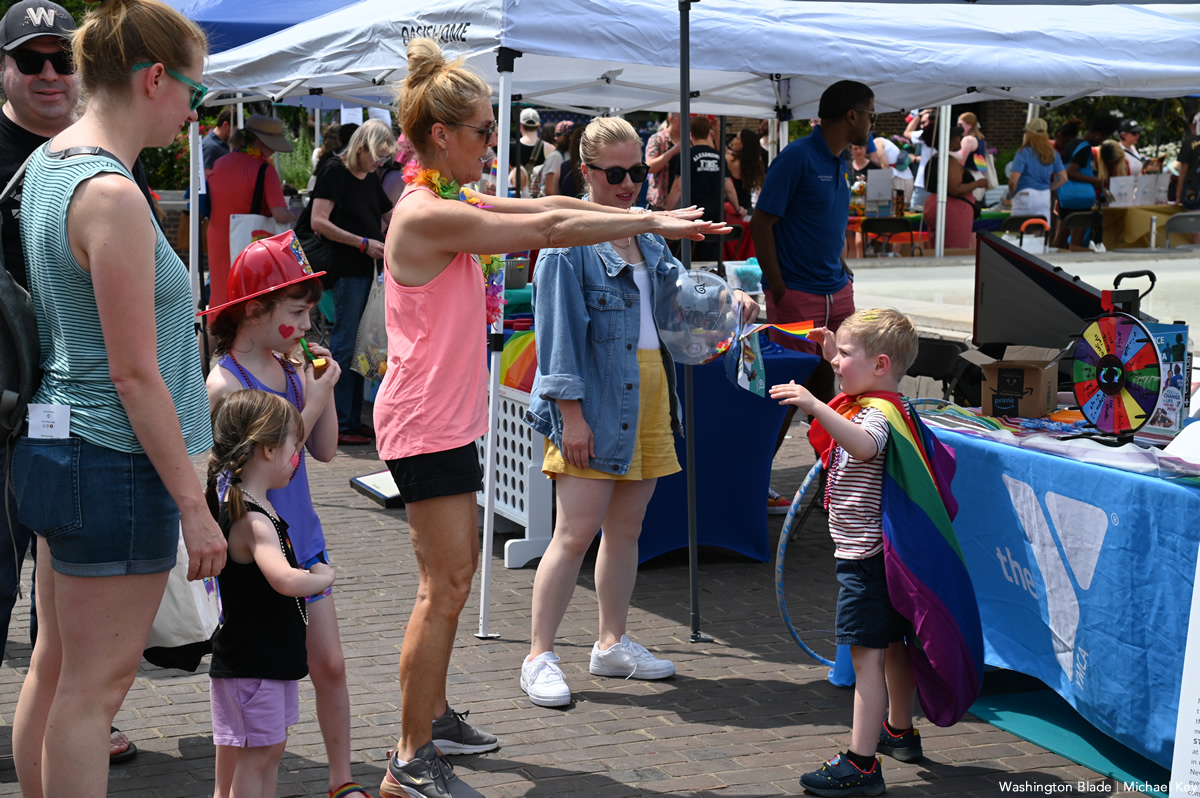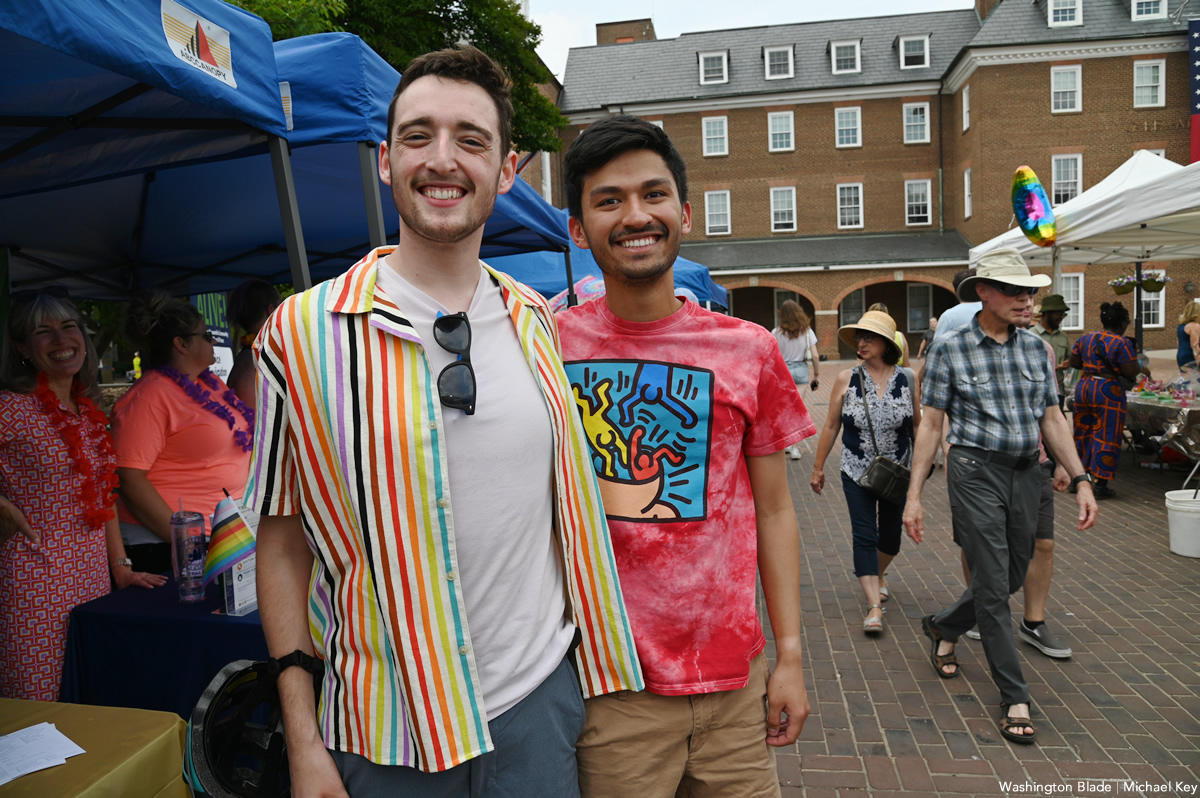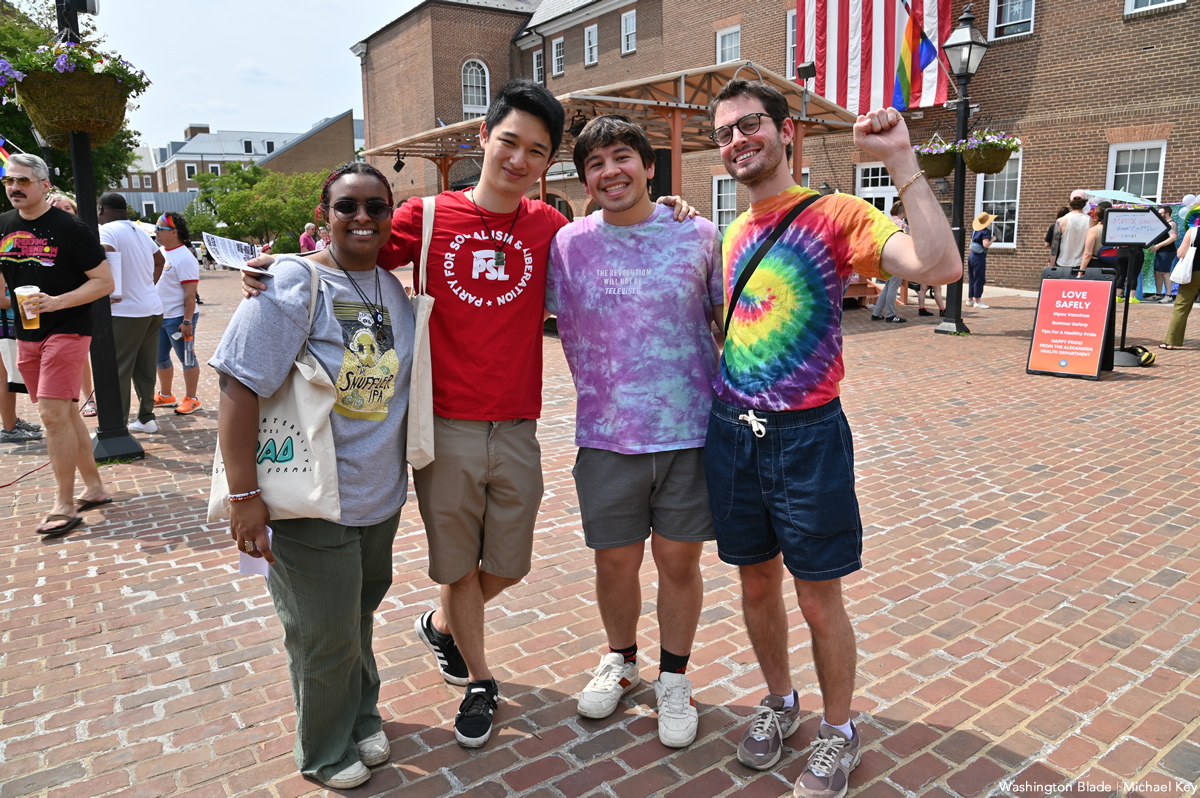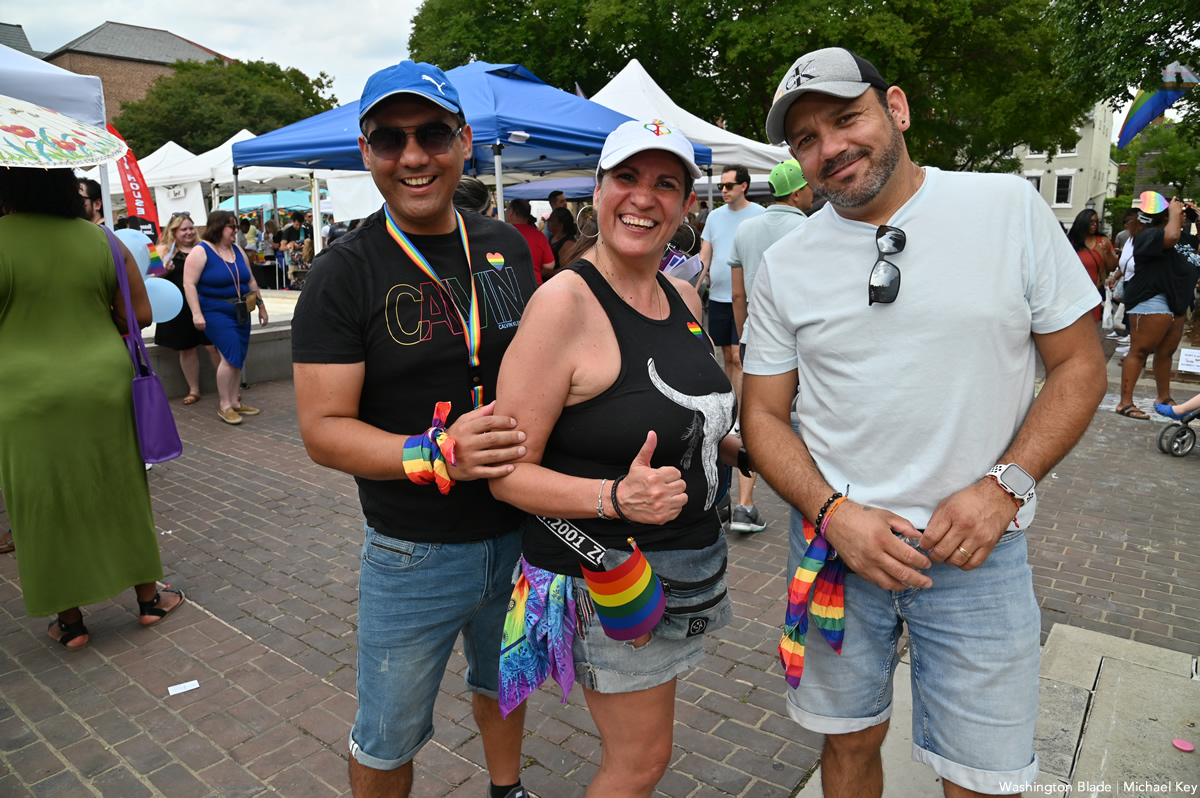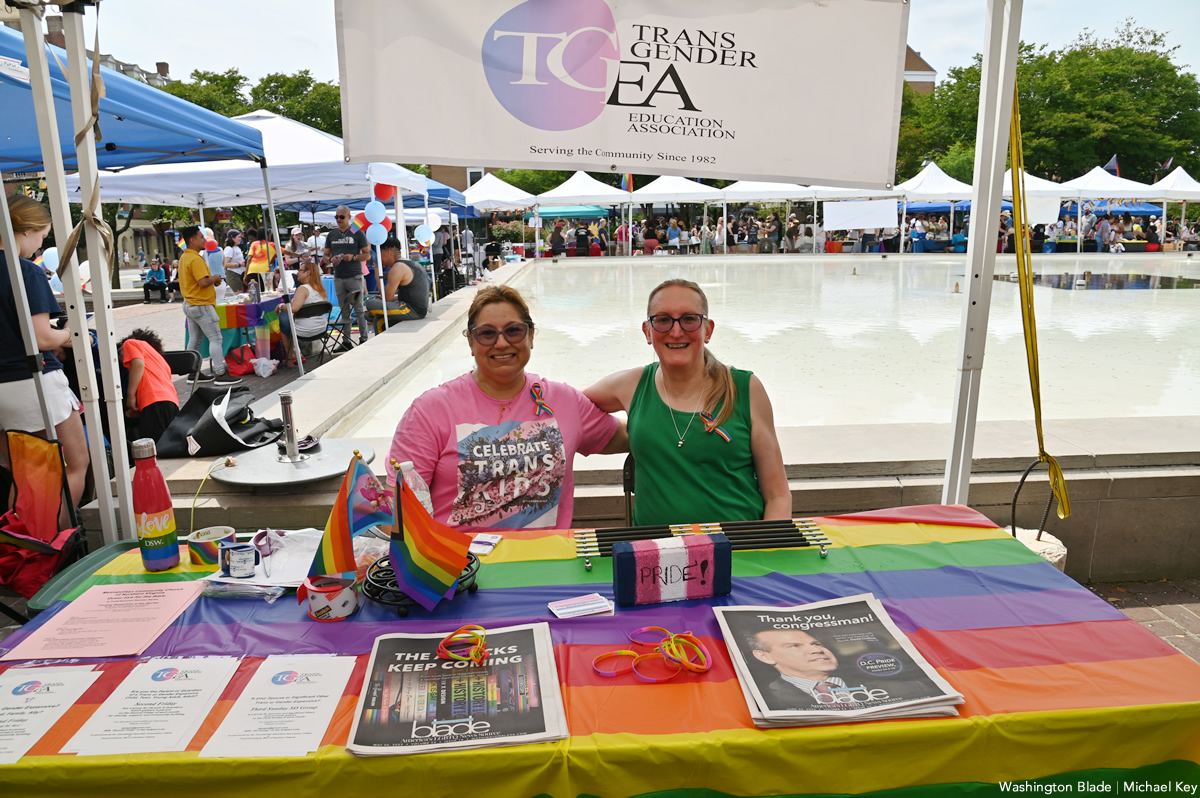 Covering Alexandria Pride for @WashBlade . #Pride #Pride2023 pic.twitter.com/bG0fJk24Lv

— Michael Patrick Key (@MichaelKeyWB) June 3, 2023