May 28, 2016 at 10:43 am EDT | by Staff reports
Lesbians less likely to seek medical services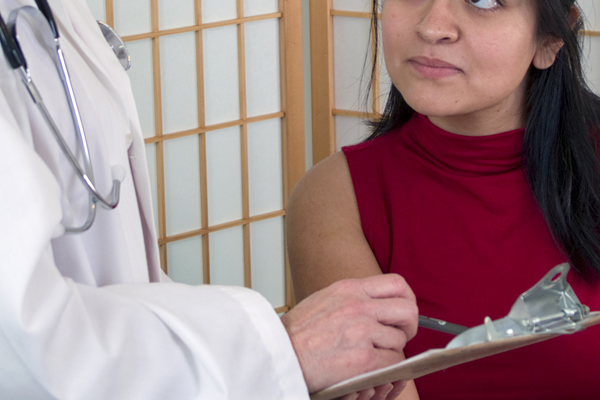 TEL AVIV — LGBT women ask for medical services less than straight women, and when they do ask for such services they may well encounter a humiliating attitude and lack of understanding on the part of medical staff, reports a recent Israeli study on LGBT women's use of medical services, Haaretz reports.
Dr. Ruth Gophen conducted the study with her colleague Dr. Gal Wagner of Tel Aviv's Gan Meir Clinic.
"In recent years research has been published around the world that shows LGBT women request less medical services, but no such study had been conducted in Israel until now," Haaretz quoted Gophen as having said. "Our study shows that although the awareness of the issue in Israel is growing and improving, LGBT women may still encounter an insulting and hurtful attitude on the part of the medical staff while receiving medical services."
These are some of the findings of a study conducted of some 1,100 women, in advance of the Talking About Health With Pride conference, which will be held as part of the International Health Conference on Women's Health, being held this week under the auspices of the Tel Aviv municipality's Tel Aviv Pride Festival, along with the Tel Aviv Municipal LGBT Community Center and Gan Meir Clinic, Haaretz reports.
Some 1,100 women of all ages, including 582 LGBT women and 518 straight women participated.The study showed that LGBT women request significantly fewer medical services, including checkups by gynecologists. Only 9 percent of straight women have never been examined by a gynecologist, while the figure is twice as high, 185, for LGBT women.
Partly as a result, LGBT women undergo fewer essential tests such as mammography to diagnose breast cancer and Pap smears to find cervical cancer, compared to straight women. Half of bisexual women and 32 percent of gay women have never had a Pap smear, compared to only 24 percent of straight women. In addition, only 71 percent of bisexual women have a regular family doctor, compared to 81 percent of straight women and 80 percent of gay women, Haaretz reports.
The differences do not end with just the frequency of medical tests and checkups, but also point out an at times humiliating attitude toward the women in the LGBT community. The study found that 15 percent of LGBT women who requested medical services reported suffering from an insulting attitude on the part of the medical staff, and 17 percent of LGBT women reported they encountered a lack of knowledge on the part of the medical staff concerning their sexual orientation or identity, the Haaretz article notes.
A higher percentage of transgender women reported their doctors refused to treat them or would only address them as men, the article said.