Naomi's 'Drag Race' behind-the-scenes tour
Season eight finalist on RuPaul, all the stuff they don't show you on TV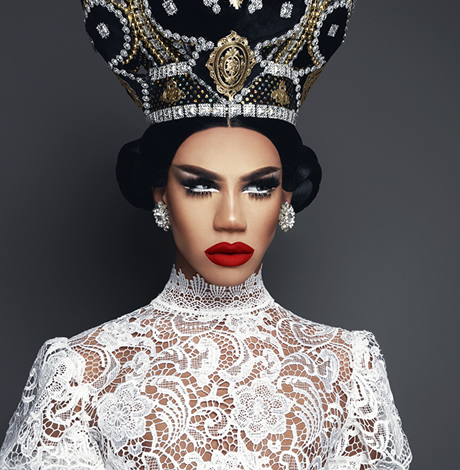 Once again this year, the top three queens from this season's "RuPaul's Drag Race" will be at both Town and Capital Pride. Kim Chi is at Town on Friday, June 10 and Naomi Smalls and champ Bob the Drag Queen are there Saturday, June 11. Naomi and Bob will also perform on the Capitol Concert Stage at the festival on Sunday, June 12.
Naomi Smalls, a 21-year-old Redlands, Calif., native born Davis Heppenstall, spoke to us the week by phone from her home in Chicago.
WASHINGTON BLADE: What was it like having to wait from the time you wrapped taping to finding out who won?
NAOMI SMALLS: I was nervous but I think I was more nervous finding out who made the top three because we filmed that last year. … For us, it was different because we were kind of walking on eggshells. The other girls got to know how they did when they left and so they all knew when their bad episode was going to be, but for Bob, Kim Chi and I, we were all nervous.
BLADE: You don't find out who wins until the episode actually airs, so where did you watch it?
NAOMI: They have a crowning and coronation in New York and Kim, Bob and I were all watching it live. It was our first time finding out who was going to win. I had a feeling it was going to be Bob, so I wasn't super super surprised. But we were happy to be there and see his reaction in person.
BLADE: How did he react?
NAOMI: Well of course he started crying. It's the biggest moment of his life. I'm glad Kim and I got to be there for him. The three of us are actually really good friends. So any of us would have had the same reaction no matter who won.
BLADE: It was such a shock the night Ru sent both Dax and Laila home. What did it feel like when it was actually happening?
NAOMI: When I was watching it live, I didn't think either of them were doing very good. It was a surprise that it was so early in the competition and she was sending two people home, but it was probably the right decision.
BLADE: How do they keep you all from seeing each other back stage when you walk into the work room for the first time?
NAOMI: Well all come from the hotel in separate vans one by one and we all go there and wait in a holding room. Like a very small room with a mirror and snacks. Then they just tell you when it's your time to go in and you don't see any of the other queens. We're all in these closed-off rooms until everyone walks in.
BLADE: So you have to get ready at the hotel?
NAOMI: Yes.
BLADE: What did it feel like walking into the work room for the first time?
NAOMI: I was nervous but also really excited. It's like this surreal moment after seeing it on TV for so many years. I really wanted to be part of it but I was also nervous to see who else was going to be there and if the other queens would be easy to get along with.
BLADE: Derrick was so nasty to you. Like she was going out of her way to pick a fight, especially the last episode she was on. Was that really how it felt at the time or did they edit it all together to seem nastier than it really was?
NAOMI: I wouldn't say worse than it really was. I just think some people make for really good TV. Derrick is a really good friend but he's also very good at turning it on for television. I wouldn't say the producers had anything to do with editing it any certain way. It's more of how Derrick's personality comes across on television when he turns it on.
BLADE: So she's not so confrontational when the camera's not rolling?
NAOMI: Oh for sure. Not so loud.
BLADE: Acid Betty was such a bitch too, and I thought initially she would go a lot further. Do you think Ru takes the nastiness into consideration when sending them home or is it really just how good you are?
NAOMI: I always think of it as kind of a "Big Brother" thing where Ru is always watching and if maybe you get some news back from an assistant or producer that someone's not giving their all or grateful to be there, I think that may come into consideration when it comes to the judging. I think you should just treat people the way you want to be treated and don't be an asshole.
BLADE: But then it turned out that Betty had reached out to Cynthia when she was sick, so I guess she has a soft side too.
NAOMI: I think certain people get into a certain mindset when they're in a competition. They could be the sweetest person but once you're in a room pitted against 12 other people, they go into competition mode and you forget about the way to treat people.
BLADE: You seemed one of the nicest queens this season, though. Is that just your personality?
NAOMI: I grew up in a big family so I'm good with treating people the way I want to be treated. Unless someone comes for me, I'm not going to come for them.
BLADE: When you all saw all the kimonos coming out for the Madonna episode and realized almost everybody was doing "Nothing Really Matters," why didn't some of you switch gears? Was it too late? Were you all thinking, "Oh shit?"
NAOMI: When you get called for the show, you only have two weeks to prepare so once we got there and we found out who everyone's Madonna look was, we were all freaking out. I actually think there were three other kimonos from the girls who went home before that challenge. I think Naysha, Laila, I think Dax and I want to say maybe even Cynthia were all planning that too, but there's not really much you can do because you don't find out the runway category until the day before. So yeah, trust me, I definitely regret doing that runway.
BLADE: So they did tell you to bring a Madonna look before you left home?
NAOMI: We knew there was a Madonna category, we just didn't know what everyone else was going to do. Everyone was trying to be original, picking something not super obvious, but it just didn't pan out very well.
BLADE: So that was just a huge coincidence?
NAOMI: I didn't really know that many Madonna references. Just "Music" and "Hung Up," so I thought, "Oh, I'll do dark-hair Madonna, no one else is going to do that." And it bit me in the butt.
BLADE: How tall are you out of drag?
NAOMI: 6', 4"
BLADE: You often go without boobs in your drag. Is that like a little genderfuck thing or what?
NAOMI: I always grew up lusting over the '90s supermodels who were bone thin with like no tits and no hips and that's what I kind of based my drag off of. It's just proportion to me. I've worn the pads, I've worn the boobs, but it just doesn't really work for me. I like my look the way it is. I never try to be androgynous or genderfuck. I just think it suits my look and my silhouette better.
BLADE: What are you planning for Capital Pride?
NAOMI: I'm actually really excited to do it. I didn't know 'til today that it was with Bob on Saturday, so that's going to be a blast. I'm just excited. I love Pride. It's the best energy you ever have when you're performing because everyone's just there and proud to be who they are so I'm just excited to be there with everybody who's celebrating.
BLADE: Usually the episode before the finale is highlights with the past queens commenting. Did they not do that this year?
NAOMI: I don't think they did. Yeah, like a recap episode. I didn't see it.
BLADE: Had you seen (season seven winner) Violet's gown before she came out at the finale? Oh my God, that dress!
NAOMI: I saw the dress rehearsal but I didn't see the full-on with makeup and all that amazingness until she came out. I was just as gagged as everybody else.
BLADE: Was that amazing or what?
NAOMI: I think it's like the most legendary look that's ever been on "RuPaul's Drag Race" period. All seasons. It was amazing.
BLADE: Do you know Violet at all?
NAOMI: The first time I really got to meet her was at the finale but I looked up to Violet ever since she was on the show. So getting the chance to hang out with her and pick her brain a little was just really nice. She's one of the sweetest queens. I think very highly of her.
BLADE: Where do you even get a dress like that?
NAOMI: I think somebody who mades a lot of her clothes made it but I don't know his name.
BLADE: Were you intimidated to be in the group photo with all the past queens at the beginning of your season?
NAOMI: It sounds cocky, but once I found out I had to do a photo shoot, I was like super happy about it. I love being in front of the camera and taking photos so I wasn't super intimidated by the other queens.
BLADE: Did you get to say anything to them or was it just like shoot, on with the next girl?
NAOMI: Just shoot and on to the next girl. I've worked with Raja and Sharon (Needles) before and they're all very nice. So I wasn't too scared.
BLADE: How do they make the commentary seem like it's happening as the show is unfolding? Obviously you can't really be commenting in real time. Is that just really good editing?
NAOMI: We do our interviews at the end of the week and we're supposed to keep a journal but it's really hard to do that because when you get back to the hotel, you're so tired after filming you just want to go to bed. You don't really want to stay up all night writing in a journal. But after you do the first round, you kind of get used to it.
BLADE: They always make it seem so nerve wracking and like you're so pressed for time but then you see something like Kim Chi gluing a lotus blossom headpiece together blossom by blossom so you obviously have time to do something painstaking like that. Is it really as big a time crunch as they make it seem?
NAOMI: It's definitely nerve wracking. You guys pretty much see all the time we have to work on things. We might get like an extra hour and a half. But yeah, it's definitely not an easy competition.
BLADE: Is it about what you thought it would be or easier or harder?
NAOMI: It was about what I thought it would be. I knew it was going to be very stressful and there's no way you can really prepare for it. It just kind of happens.
BLADE: Who was your favorite celebrity guest judge?
NAOMI: Probably Marc Jacobs. He's just so legendary. So a chance to get critiqued by him was such an honor, especially on a design challenge. That was awesome.
BLADE: Do weirdos and stalkers come out of the woodwork once you've been on the show?
NAOMI: Most people have been pretty respectful. The only thing that's annoying is drunk people at the clubs but that's at every single club. You can't really avoid that.
BLADE: What's your type? Who's a celeb who would be a good reference point for the type you like?
NAOMI: I like guys like Hugh Jackman or Jake Gyllenhaal.
BLADE: Are you seeing anyone?
NAOMI: Dating, but nothing like boyfriend status.
BLADE: So you like guys who are different from you?
NAOMI: My motto is if you're cute, you're cute. If you're attracted to someone, you're attracted to them no matter if they fit your type.
BLADE: Was there anybody you felt went home too soon?
NAOMI: I would say Laila is one of the most amazing performers and makeup artists I ever met. I would have loved to have gotten to know her better while she was on the show. I don't think her personality really got a chance to shine. She's super funny and super bubbly and just hilarious and I think the fans would have loved to have seen that.
BLADE: Do you think the judges are ever too harsh in their assessments?
NAOMI: I think they're very accurate. They tell you exactly what you need to do. … They give it to you 100 percent, especially Michelle (Visage). I think she's one of the best people to be in that position. She doesn't say anything to bring you down.
BLADE: What did it feel like with your glam Scarecrow look when Ross said, "This is how you win this competition."
NAOMI: Up until that moment, I still didn't know if I'd done well that week, so when he said that, it was like this huge load off my shoulders. I was still scared I might be in the bottom two again, so it was a nice stamp of approval.
BLADE: That episode was such a turning point for you. Is that what you had planned for that look all along?
NAOMI: I had planned something a little shorter, a little leggier … but when Ru came around and was like, "The judges want to see something different from you," that put off a lightbulb in my head that I should step it up, so I really wanted to put all my energy into that one because I'd been in the bottom two the week before. There was a lot of pressure to get it together.
BLADE: The fans seem really divided on Kim Chi. Some people were saying they couldn't believe she was still in it, she can't even walk and so on, but others thought she was just brilliant at painting and there was so much depth and nuance. What do you think of her drag?
NAOMI: I'm a huge fan of Kim and even before the show. So to see this beautiful image and this quirk of like, I can't even walk in heels, I'm a big nerd," is just so lovable and I think the audience gets that too. We all have our strengths. I can't get on a stage and entertain a crowd like Bob can, I can't create portraits like Kim can but I can do things they can't do, so it's all different skill sets and I think that's amazing.
Washington Arts Ensemble to host immersive concert
Creating a dialogue with D.C.'s history and culture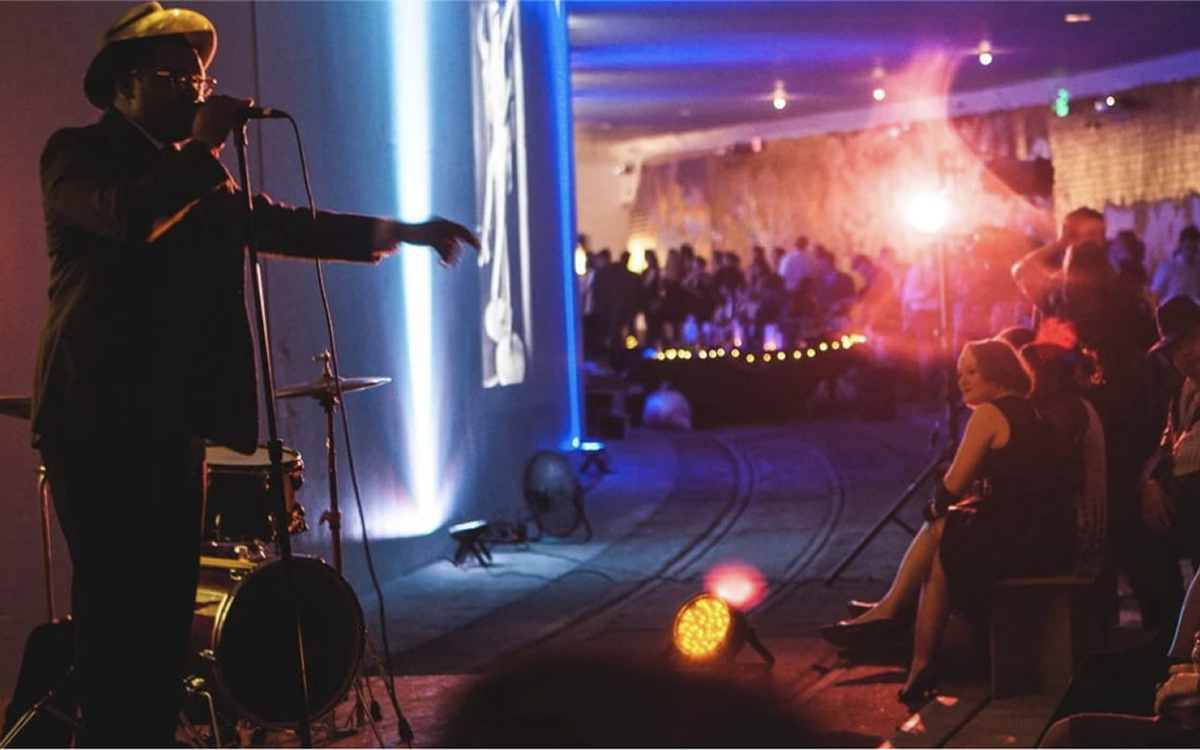 The Washington Arts Ensemble will host an immersive concert experience on Saturday, June 18 at 7 p.m. at Dupont Underground.
This concert will show how distinct genres influence pop culture and articulate the commonality between classical, jazz, and electronic music while creating a dialogue with D.C.'s history and culture.
Some of the works that will be performed include "Switched-On Bach selections" by Wendy Carlos, "The Swan" from The Carnival of the Animals by Camile Saint-Saens, among other works.
Tickets cost $25 and can be purchased on the Washington Arts Ensemble's website.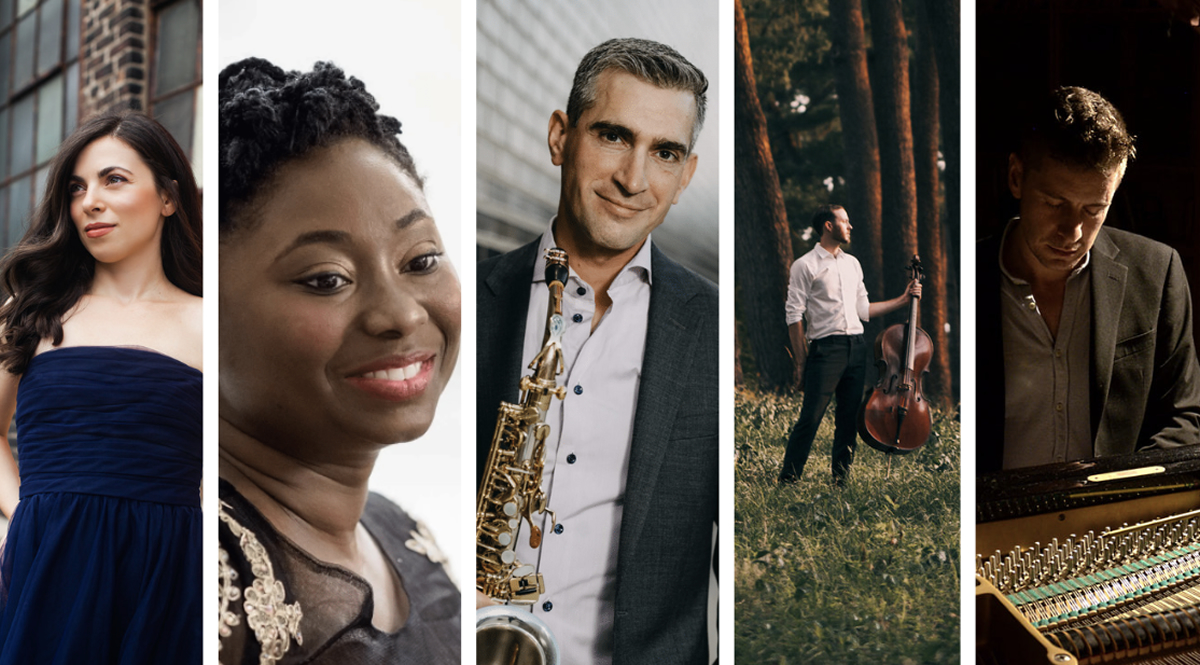 John Levengood releases anthem "Say Gay!" to protest discrimination
Slated to perform new song at 2022 Capital Pride Festival in June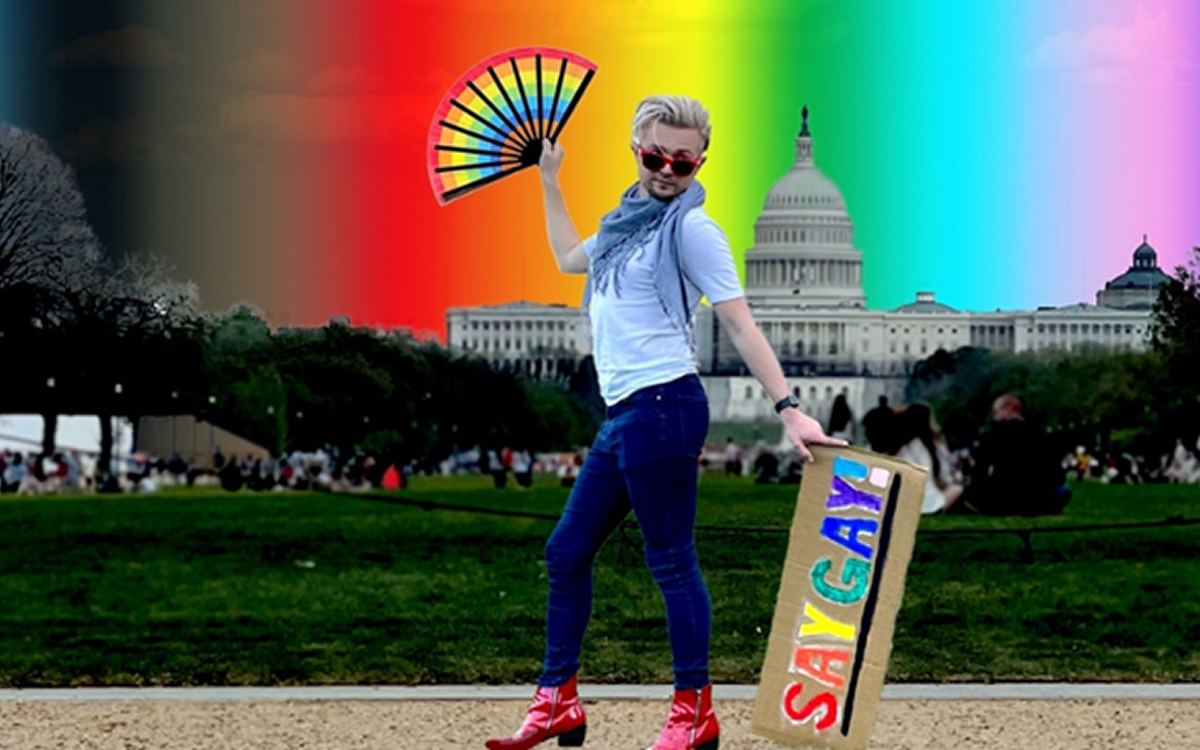 "Say gay! Say gay! Say gay!
"Say what? Say what?
"One little law won't shut us up!"
Slated for digital release this Friday, recording artist John Levengood's latest song "Say Gay!" confronts anti-LGBTQ legislation such as the "Don't Say Gay" law by encouraging others to "profess their queerness loudly, proudly, and never in the shadows," Levengood said in a press release shared with the Blade on Tuesday.
On June 12, Levengood is set to perform the song's live debut at the 2022 Capital Pride Festival in Washington, D.C., to streets teeming with community members, food trucks, and local vendors, according to the press release.
"The rise in oppressive legislation and proposals have many in the LGBTQ+ community alarmed," the press release says. Levengood "hopes this song can be used as a metaphorical weapon to blast holes in the argument that teaching children about acceptance and diversity is more appropriate at home than school."
The bill, enacted by the Florida Legislature earlier this year but not yet in force, would limit teachers' ability to teach LGBTQ topics in some school settings and obligate school officials to disclose students' sexual orientation and gender identity to their parents upon request.
A D.C. resident himself, Levengood currently works over the weekends as resident host and karaoke emcee at Freddie's Beach Bar in Arlington, Va., an LGBTQ bar and restaurant.
Levengood is no stranger to the music scene, in 2013 moving through multiple rounds of auditions for the third season of "The X Factor" before coming up short of formally appearing on the show, according to the release.
Growing up in the Shenandoah Valley of rural Virginia, the press release added that music has been an outlet for Levengood to express himself from an early age. The new song marks his seventh musical release.
Tori Amos spins magic at Sunday night D.C.-area concert
First show in the area since '17 finds Gen X icon vocally subdued but musically energized
As with many veteran rock stars, it's sometimes hard to get a handle on how hot or cold Tori Amos's 30-year-old solo career is at the moment. It sometimes seems like she's moving past the take-her-for-granted-because-she's-never-away-for-long phase, and there certainly was that sense in the air Sunday night for her D.C.-area stop of her current "Ocean to Ocean Tour," her first show here since 2017, which, with COVID, feels like a lifetime ago.
But there are also signs that it's never been chillier for Amos in the overall pop culture landscape. It's been a decade since she charted a single on any chart and there were no videos or singles from her "Ocean to Ocean" album last fall. It landed just outside the top 100 on the U.S. Billboard 200 album sales chart altogether, a new low that would have been unthinkable even a few years ago when her "regular" (i.e. non-specialty/concept) albums were almost guaranteed a top 10 debut.
The slide has been swift, too: 2014's "Unrepentant Geraldines" hit No. 7, the next album (2017's polarizing "Native Invader") only made it to 39, then came "Ocean's" thud at no. 104. There's a lot you could point to to explain it — streaming, her aging Gen X fan base, the endless undulations of the music industry itself — but in some ways it has started to feel like she's getting less and less return on her artistic dollar than one would expect.
Yeah, that always happens with veteran female pop stars once they hit their 50s and beyond, but Amos and her small but mighty fan base, who for decades exhibited a devotion of Grateful Dead-like proportions, outran the trend for so long, to see it finally catching up is a bit bewildering.
But then you go hear her live at a decent-size venue like The Theater at MGM National Harbor (which seats 3,000 and was about 97 percent full), and it feels nearly like old times. Sure, some of the excitement was just that we're all gagging at being at concerts at all and having mask restrictions and vaccine requirements paused, but there was an electricity that, while mellower than it was at Amos concerts in the '90s, still felt magical. I've never in my life seen so long a line for the merch table.
The concert itself was, for the most part, sublime. It was the first time since 2009 she's toured with a band and while her solo shows are great too, there was pent-up yearning to hear her unleash full-on with a solid rhythm section (Jon Evans on bass, Ash Soan on drums) again. Beat-heavy songs like "Raspberry Swirl" and "Cornflake Girl" sounded tepid with canned beats the last few times out, so to hear everything truly live (save a few BGVs and effects) last night was heavenly.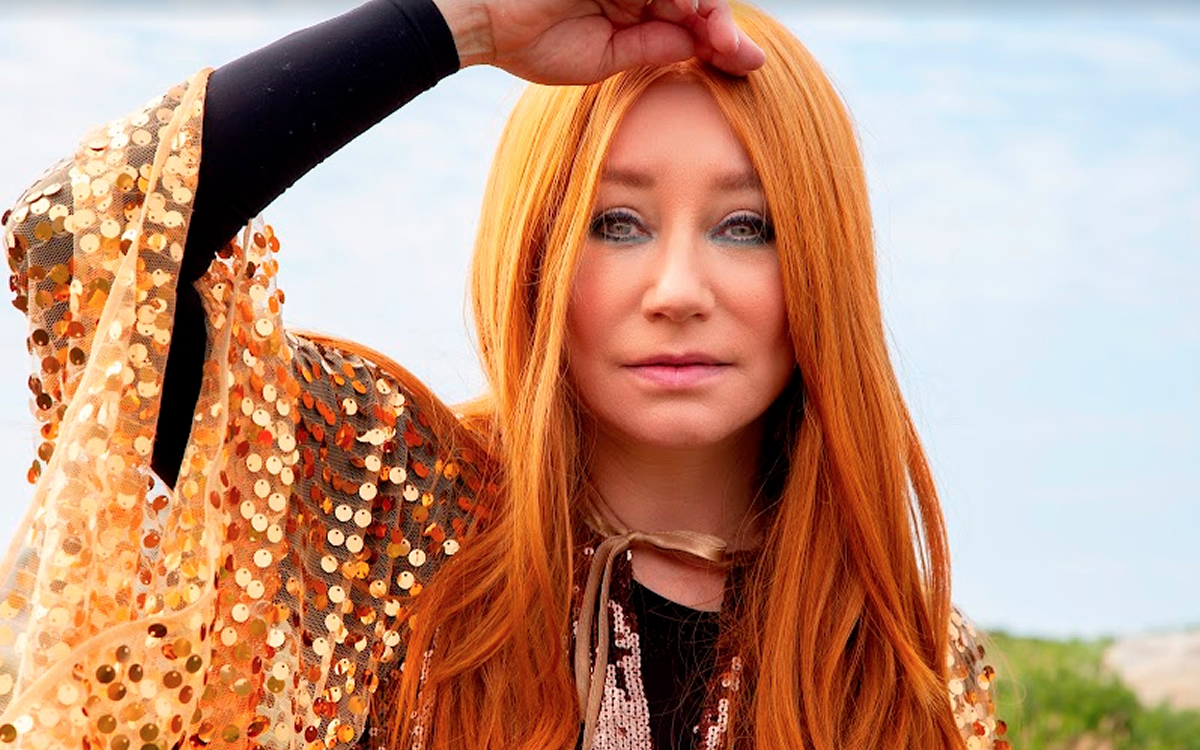 The show had special poignancy too, as Amos grew up in the region. She has written and commented heavily on the immense toll her mother's 2019 death took on her personally and artistically, so that the date happened to be Mother's Day gave the proceedings added gravitas. "Mother Revolution" and "Jackie's Strength" spoke, of course, to the holiday, though (and this is quibbling) I would have vastly preferred "Mother" from "Little Earthquakes," a deep cut we haven't heard live in eons.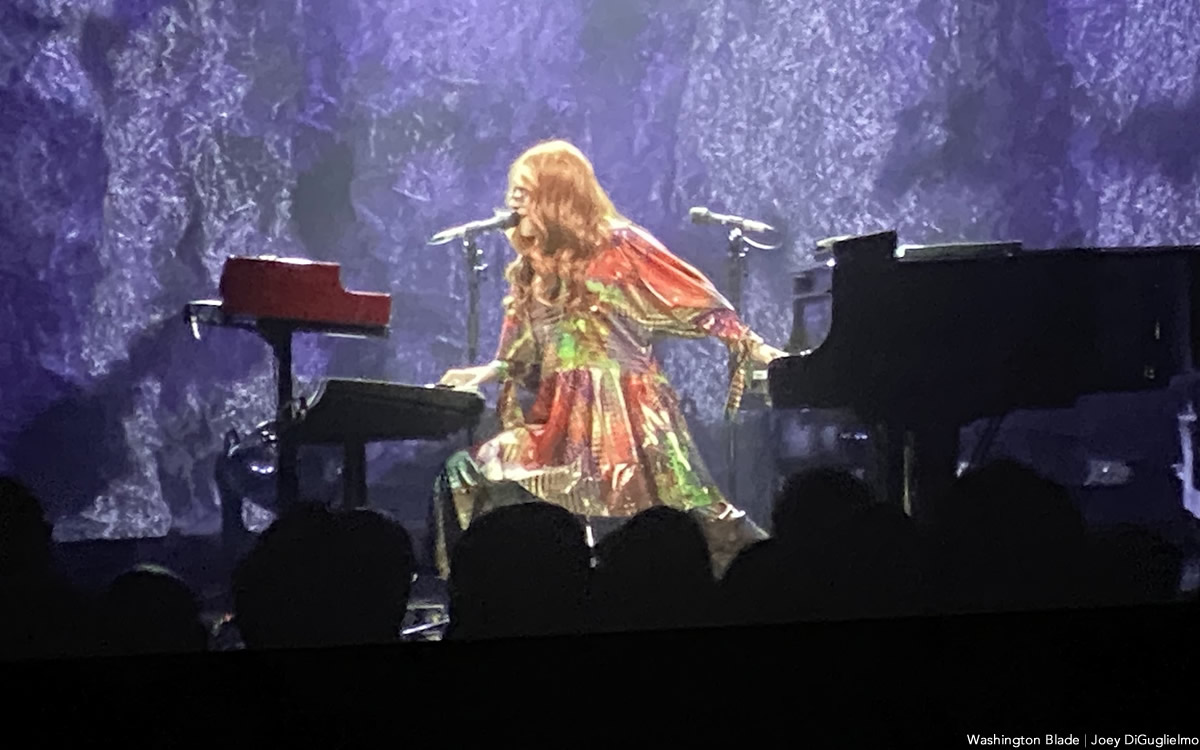 Highlights included the slinky, rhythm-loopy opener "Juarez"; "Ocean to Ocean," one of three cuts performed from the new record, which shimmered with Philip Glass-like piano arpeggios; the vampy, slinky interplay between the three musicians on "Mother Revolution"; and unexpected fan favorite "Spring Haze." Amos, overall, is varying up the set list quite a bit less than is her norm, so it was one of the few surprises of the evening. 
The lengths of several of the songs were drawn out considerably. At times — "A Sorta Fairytale," the aforementioned "Revolution" — that worked well and gave the band time to languidly jam. At other points, it felt a bit self-indulgent and even slightly boring — as on "Sweet Sangria" and "Liquid Diamonds."
"Russia," a bonus cut from the last album, sounded just how it did when Amos performed it here in 2017, but took on added resonance because of current events. Closing line "Is Stalin on your shoulder" was chilling.
Overall, the show — lighting, pacing, everything — largely worked. The sound mix, which fans have said has been muddy at some venues recently on the tour, was pristine. Pacing only lagged a few times in some of the mid-tempo cuts from later albums, but just when you felt some were zoning — the flow of those entering and exiting is a good barometer — Amos whipped things back together with a fan favorite like "Past the Mission" or "Spring Haze."
It all came to a satisfying, audience-friendly climax with "Cornflake Girl," then the two encore cuts, "Precious Things" and "Tear in Your Hand," both from the first album.
Vocally, the range was there and sounded lovely, but the oomph was considerably held back. Vocal preservation for the many dates ahead? Probably. It's understandable. Amos, at 58, may lack the stamina she had 20 years ago, but it did feel underwhelming in passages that in years past would have been full on, balls out like the "Bliss" bridge or the "nine-inch nails" passage from "Precious Things."
Not one acknowledgment or mention by Amos of the female folk duo openers Companion. I'd have invited them out for a few numbers to sing BGVs. I mean, heck, they're in the house, why not? And other than the welcome, a brief soliloquy on Mother's Day was the only Amos comment of the entire night.
Still Amos never came off as aloof. She seemed genuinely excited to be playing live again and the queer-heavy crowd responded in kind.