SUMMER IN THE CITY 2016: events
Concert, parties, food trucks and more pepper regional calendar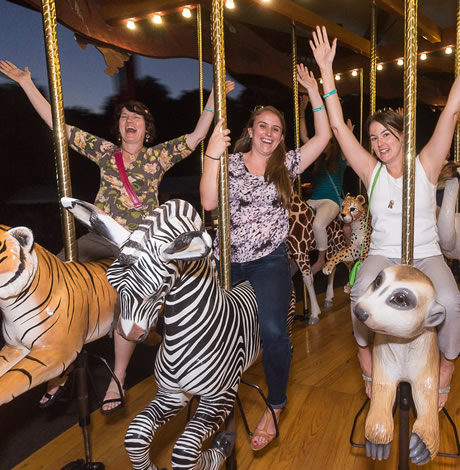 As summer gets into full swing, lots of activities and events are happening in the District to pack in those long summer days and nights. Free outdoor concerts, movie screenings, beer and food festivals and pool parties in the coming weeks will give plenty to do in the local area.
The Alden and the McLean Community Center hosts Summer Sundays in the Park at McLean Central Park (1468 Dolley Madison Blvd., McLean, Va.) every Sunday in July at 5 p.m. Tribute bands will play including the English Channel, a British invasion tribute band; the Reflex, an '80s tribute band; Still Surfin', a Beach Boys tribute band; and more.
Downtown Silver Spring (908 Ellsworth Dr., Silver Spring, Md.) holds live concerts on the Fountain Plaza every Friday night this summer from 6:30-8:30 p.m. Genres include new swing, latin, pop-rock, classic rock, blues, Motown and pop.
Mansion at Strathmore (10701 Rockville Pk., North Bethesda, Md.) holds free summer outdoor concerts every Wednesday this summer at 7 p.m. Performances are held at the Gudelsky Gazebo. Upcoming performers include Ken &Brad Kolodner, the Wild Reeds, Aztec Sun, Cissa Paz and more. Picnic blankets, low beach chairs and small coolers are welcome. Food is available for sale on site.
Truckeroo, a monthly food truck festival, is held through October at the corner of Half Street and M Street, S.E. The next Truckeroo date is July 8 from 11 a.m.-11 p.m. Participating food trucks include Bonmi, Surfside, Tapas, D.C. Slices, Feelin' Crabby and more. There will also be live music and cold drinks.
Brew at the Zoo is at the National Zoo (3001 Connecticut Ave., N.W.) on Thursday, July 21 from 6-9 p.m. This beer festival features unlimited tastings from more than 70 breweries, food trucks and live music from the Reagans. Animal encounters and brew games are also included. Early admission tickets are $85, general admission tickets are $65 and VIP tickets are $100. VIP tickets include a VIP area at Great Cats Circle, complimentary food tastings, lion and tiger keep talks and a takeaway gift. Proceeds benefit Smithsonian's National Zoo and Conservation Biology Institute.
Signature Theatre (4200 Campbell Ave., Arlington, Va.) hosts an open house on Saturday, July 23 from noon-8:30 p.m. There will be performances every 15 minutes, master classes, family cabarets, season preview concerts and a Broadway on the Plaza finale concert. Games and crafts will also be on the plaza all day.
Kegs and Corks Fest, a craft beer and Maryland wine festival, is at Anne Arundel County Fairgrounds (1450 General Hwy., Crownsville, Md.) starting at noon on Saturday, Aug. 20. There will be unlimited craft beer samples, unlimited wine samples, beer trucks and live music. Lawn chairs and blankets are permitted. Regular admission tickets are $40. VIP tickets are $100 and include private seating under tent, private bathrooms, unlimited beer and wine and a catered reception with food and drinks.
Mer Events hosts a pool party at Vida Fitness Penthouse and Pool Lounge (1212 Fourth St., S.E.) on Saturday, July 30 from 7:30 p.m.-1 a.m. Tickets are $25 until Tuesday, July 26. Tickets are $30 between July 26-30.
Splash Sunday pool parties are every Sunday this summer from noon-6 p.m. at Capitol Skyline Hotel's rooftop pool (10 I St., S.W.) There will be two outdoor bars and one indoor bar. An outdoor grill will be running all day. DJ Antonio Ernesto plays music. There is a free burger and beer with ticket. Tickets are $15.
Various outdoor movie screenings occur all over the District this summer.
Congressional Cemetery (1801 E St., S.E.) screens "Singin' in the Rain" on Friday, July 22. There is a suggested $10 donation.
Dumbarton House Jane Austen Film Festival screens "Emma" on Wednesday, July 13 and "Pride and Prejudice" on Wednesday, July 27 at Dumbarton House (2715 Q St., N.W.). Films begin at sunset and admission is $6.
Films at the Stone presents "Zootopia" on Thursday, July 21 at 8:15 p.m. at Martin Luther King Jr. Memorial (1964 Independence Ave., S.W.). "Race" screens on Thursday, Aug. 25 at 8:15 p.m.
Golden Cinema Series screens films every Friday through July at Farragut Park (Connecticut Ave., and K St., N.W.) at 7:30 p.m. Upcoming films include "Clear and Present Danger," "Manchrian Candidate," "National Treasure: Book of Secrets" and "Mars Attacks!"
Georgetown Sunset Cinema screens movies at Georgetown Waterfront Park at sundown. "Close Encounters of the 3rd Kind" is on Tuesday, July 12; "ET" is on Tuesday, July 19; "Thelma & Louise" is Tuesday, July 26; and "Into the Wild" is Tuesday, Aug. 2.
Mitchell Park Films in the Field screens films at S and 23rd St., N.W. "To Kill a Mockingbird" is on Thursday, July 21 at 8:30 p.m.; "Indiana Jones and the Last Crusade" is on Thursday, Aug.18 at 8 p.m.; and "Ghostbusters" screens on Friday, Sept 9 at 7 p.m.
Family Night at Sursum Corda is on the plaza at L and First streets N.W. "Up" screens on Friday, July 19 and "Zootopia" is on Friday, Aug. 16. Movies start at sunset.
Union Market (1309 Fifth St., N.E.) hosts a drive-in movie for "Ratatouille" on Friday, Aug. 5 and "Grease" on Friday, Sept. 2. Movies start at 8 p.m. and include captioning. Drive-in parking is $10. Ground seating is free.
U Street Movie Series hosts its film screenings at Harrison Field (1330 V. St., N.W.). "Pee Wee's Big Adventure" is on Friday, Aug. 17; "Finding Nemo" is on Saturday, Sept. 17;  and "The War Room" is on Wednesday, Sept. 21.
Mayor's office to host Pride tie-dye party
Guests to make colorful shirts for 'PEACE. LOVE. REVOLUTION' theme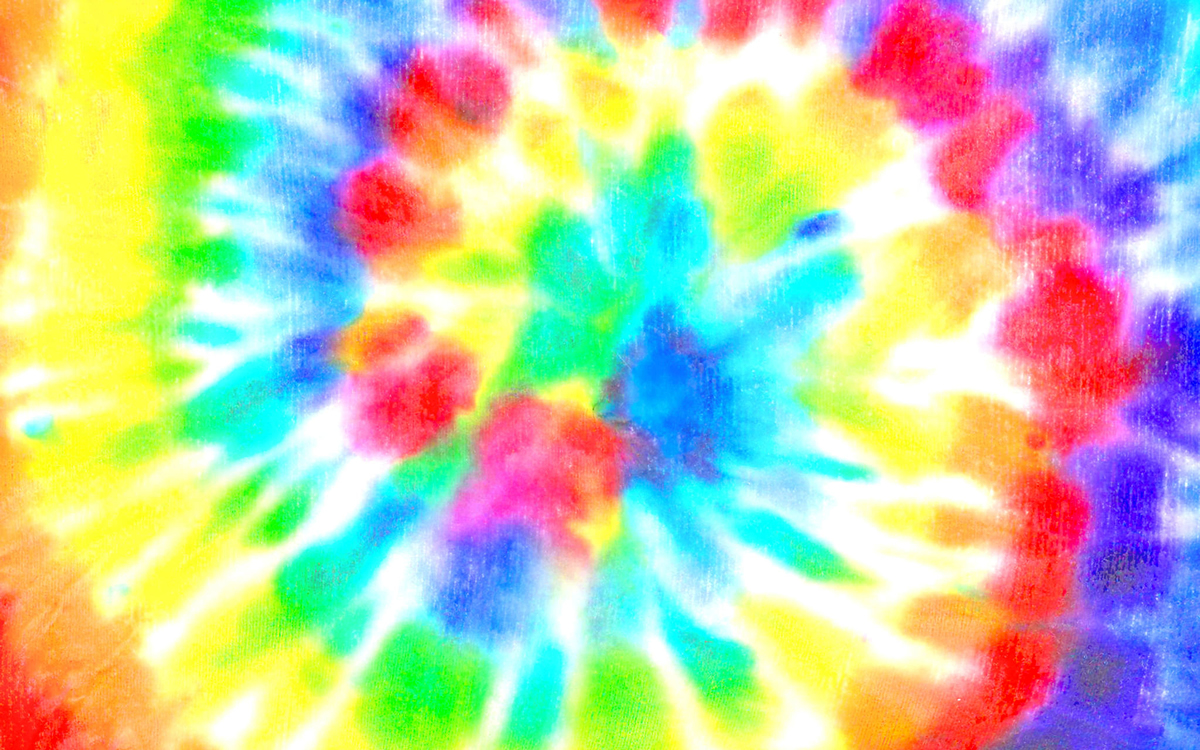 The Mayor's Office for LGBTQ Affairs will host "Love Out Loud: Tie Dye Party for Pride" on Wednesday, June 7 at 5 p.m. at the Frank D. Reeves Center of Municipal Affairs.
The event, hosted along with the DC Center for the LGBT Community and Capital Pride Alliance, will be an afternoon for community and artistry. Guests are encouraged to bring their creativity to make some colorful tie-dye shirts in line with this year's Pride theme, "PEACE. LOVE. REVOLUTION."
This event is free to attend and more details are available on Eventbrite. 
D.C. to celebrate LGBTQ poetry
Pride Poem-a-Day presents second installation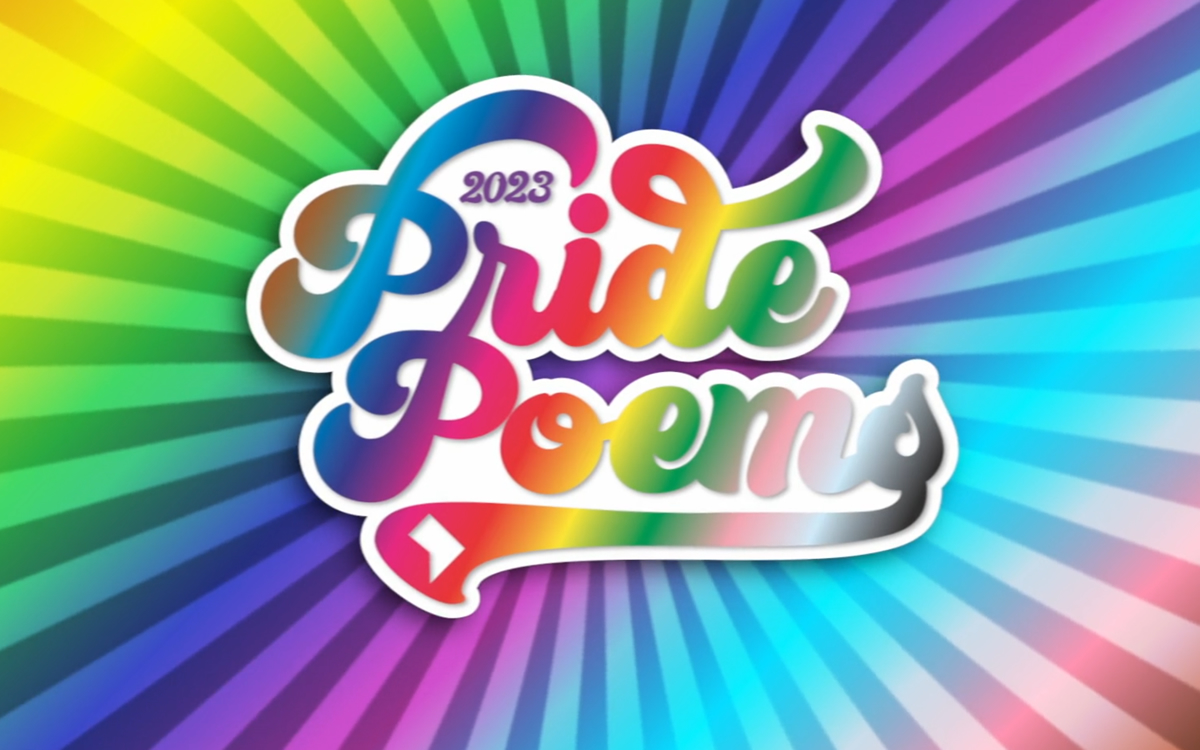 DC Pride Poem-a-Day will present its second installation of short videos featuring LGBTQ poetry from the Washington, D.C. area to celebrate Pride month.
A new video will be released each day in June and will feature different poets reading an original poem on the theme of "heritage."
The videos highlight LGBTQ poets from a variety of backgrounds, ethnicities, races, and countries of origin, and also poets from minority religions, multi-lingual, and disabled. 
To access the poetry, visit DC Pride Poems' website.
Calendar: June 2-8
LGBTQ events in the days to come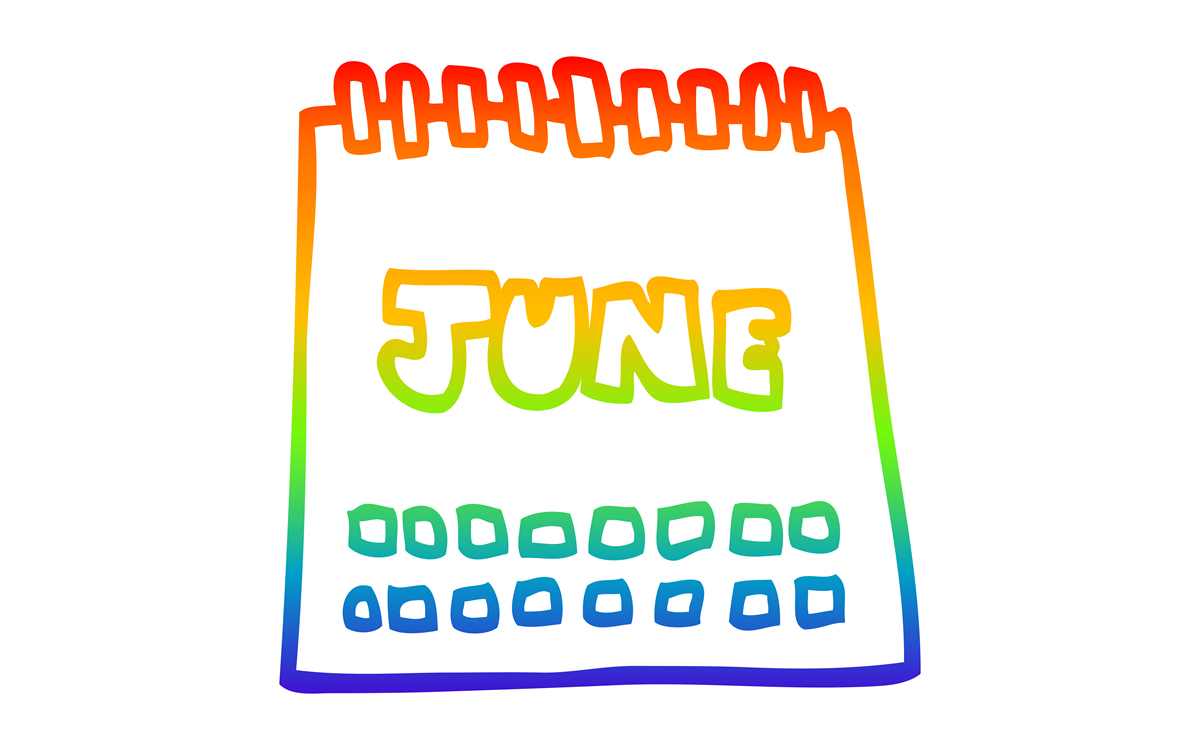 Friday, June 2
Center Aging: Friday Tea Time will be at 2 p.m. on Zoom. This event is a social hour for older LGBTQ+ adults. Guests can bring a beverage of choice. For more information, contact [email protected].
Go Gay DC will host "LGBTQ+ Pride Kickoff Social" at 7 p.m. at The Commentary. This event is ideal to make new friends in the LGBTQ community and enjoy the bottomless happy hour specials at Puro Gusto. Admission is free and more details are available on Eventbrite.
Saturday, June 3
Virtual Yoga Class with Jesse Z. will be at 12 p.m. online. This is a weekly class focusing on yoga, breath work, and meditation. Guests are encouraged to RSVP on the DC Center's website, providing your name, email address, and zip code, along with any questions you may have. A link to the event will be sent at 6 pm the day before.
LGBTQ People of Color Support Group will be at 1 p.m. on Zoom. LGBTQ People of Color can come together and talk about anything affecting them in a space that strives to be safe and judgment free. There are all sorts of activities like watching movies, poetry events, storytelling, and just hanging out with others. For more details, visit thedccenter.org/poc or facebook.com/centerpoc.
Project DC Events will host "DC Pride Crawl" at 2 p.m. at Dupont Circle's best bars. Guests are encouraged to put on their brightest and most colorful outfit, grab friends, and enjoy a day of drinks and celebration. Tickets start at $20 and can be purchased on Eventbrite. 
Sunday, June 4
AfroCode DC will be at 4 p.m. at Decades DC. This event will be an experience of non-stop music, dancing, and good vibes and a crossover of genres and a fusion of cultures. Tickets cost $40 and can be purchased on Eventbrite.
"Largest LGBTQIA+ Singles Flamingle" will be at 7 p.m. at THRoW Social DC. Guests can enjoy signature cocktail and wine specials, food, games, and live music while mingling with single people in the local LGBTQ community. This event is free and more details are available on Eventbrite.
Monday, June 5
Center Aging Monday Coffee and Conversation will be at 10 a.m. on Zoom. LGBT Older Adults — and friends — are invited to enjoy friendly conversations and to discuss any issues you might be dealing with. For more information, visit the Center Aging's Facebook or Twitter.
Capital Pride Interfaith Service Planning Meeting will be at 6 p.m. on Zoom. The Capital Pride Interfaith Service is an "integrated service" respectfully demonstrating the breadth, depth, and sincerity of our faith, exposing the lie that anti-gay fundamentalists have a monopoly on faith and religion. For more details, [email protected]. 
Tuesday, June 6
Go Gay DC will host "LGBTQ+ Pride Reception" at 5 p.m. at Turkish Coffee Lady. This event is to foster cross-cultural connectedness and make friends in the LGBTQ+ and allied community. Attendance is free and more details are available on Eventbrite.
Pride on the Patio Events will host "LGBTQ+ Social Mixer" at 5:30 p.m. at Showroom. Dress is casual, fancy, or comfortable and guests are encouraged to bring the most authentic you to chat, laugh, and get a little crazy. This event is free and more details are available on Eventbrite. 
Wednesday, June 7
Job Club will be at 6 p.m. on Zoom. This is a weekly job support program to help job entrants and seekers, including the long-term unemployed, improve self-confidence, motivation, resilience and productivity for effective job searches and networking — allowing participants to move away from being merely "applicants" toward being "candidates." For more information, email [email protected] or visit thedccenter.org/careers.
Center Aging Women's Social & Discussion Group will be at 6:00p.m. on Zoom. This group is a place where older LGBTQ+ women can meet and socialize with one another. To register, visit the DC Center's website. 
Thursday, June 8
KINETIC Presents will host "KINETIC Pride 2023 DC Weekend Pass" at 10 p.m. at four D.C. venues. This partnership with Capital Pride Alliance will feature a performance by global pop star Betty Who at Echostage, stunning visuals, and top talent. Tickets start at $149 and can be purchased on Eventbrite.