Maine guv calls lawmaker 'c—sucker' in voicemail
LePage also challenged Democratic critic to a duel
The Republican governor of Maine — who has a history of bizarre and extreme comments — left a voicemail message filled with profanities and the use of the anti-gay slur "cocksucker" for a political opponent in his state.
Maine Gov. Paul LePage said in the same voicemail he wanted the recipient of the message, State Rep. Drew Gattine, to make the recording public and said, "I'm after you." The recording was made public by the Portland Press Herald.
"I would like to talk to you about my being a racist, you cocksucker," LePage said in the message. "I want to talk to you. You want, I want you to prove that I'm a racist. I've spent my life helping black people, and you little son-of-bitch, socialist cocksucker."
In a subsequent 30-minute interview with reporters, LePage said he wished "it were 1825" so he could challenge Gattine to a duel, according to the Portland Press Herald.
"And we would have a duel, that's how angry I am, and I would not put my gun in the air, I guarantee you, I would not be (Alexander) Hamilton," LePage is quoted as saying. "I would point it right between his eyes, because he is a snot-nosed little runt and he has not done a damn thing since he's been in this legislature to help move the state forward."
In a statement, LePage confirmed he left the voicemail and said it was in response to an accusation of racism from Gattine, which the Maine governor said he takes "very seriously."
"I didn't know Drew Gattine from a hole in the wall until yesterday," LePage said. "It made me enormously angry when a TV reporter asked me for my reaction about Gattine calling me a racist. It is the absolute worst, most vile thing you can call a person. So I called Gattine and used the worst word I could think of. I apologize for that to the people of Maine, but I make no apology for trying to end the drug epidemic that is ravaging our state. Legislators like Gattine would rather be politically correct and protect ruthless drug dealers than work with me to stop this crisis that is killing five Mainers a week."
LePage in the same statement addressed saying in the voicemail he would go after Gattine and his desire to challenge the lawmaker to a duel.
"When I said I was going after Gattine, I meant I would do everything I could to see that he and his agenda is defeated politically," LePage said. "I am a history buff, and I referenced how political opponents used to call each other out in the 1820s — including Andrew Jackson, the father of the Democratic Party. Obviously, it is illegal today; it was simply a metaphor and I meant no physical harm to Gattine. But I am calling him out to stop giving inflammatory sound bites and get to work to end this crisis that is killing Mainers, destroying families and creating drug-addicted babies, all so the drug dealers Gattine is protecting can make a profit."
According to the Portland Press Herald, Gattine has denied calling LePage a racist, but has opposed him on policy matters and called the voicemail upsetting and offensive.
"Obviously that message is upsetting, inappropriate and uncalled for," Gattine is quoted as saying. "It's hard to believe it's from the governor of the state of Maine, but again, we need to stay focused on the drug problem we are facing here in Maine and cannot allow this story to be about the governor's inappropriate and vulgar behaviors."
According to the Portland Press Herald, a reporter indeed asked LePage what he would say to people calling him a racist, but the reporter didn't say Gattine referred to the governor by that term and simply said he spoke to the lawmaker.
LePage, a Tea Party Republican once dubbed by Politico as "America's craziest governor," has said drug dealers impregnate white women, blamed undocumented immigrants for raising increased incidents of hepatitis C, tuberculosis and HIV and publicly joked he'd like to find the office of the Portland Press Herald "and blow it up."
Democrat and former Rep. Michael Michaud, who's gay, challenged LePage in 2014, but was defeated in a three-way race with independent candidate Eliot Cutler during an election year that was good for Republicans.
TJ Helmstetter, a spokesperson for the Democratic National Committee, called on Republican presidential nominee Donald Trump to denounce the comments.
"Yesterday, Hillary Clinton made a poignant call for Americans of all political stripes to denounce hatred and for Donald Trump to distance his campaign from hate groups," Helmstetter said. "The same day, a Republican governor was shouting anti-gay slurs into a political opponent's voicemail. The Republican Party has a lot of house cleaning to do if it wants to expand its appeal beyond those who find such bigotry acceptable."
D.C. mayor to lift all restrictions on bars, nightclubs on June 11
'We will definitely be celebrating Pride' next month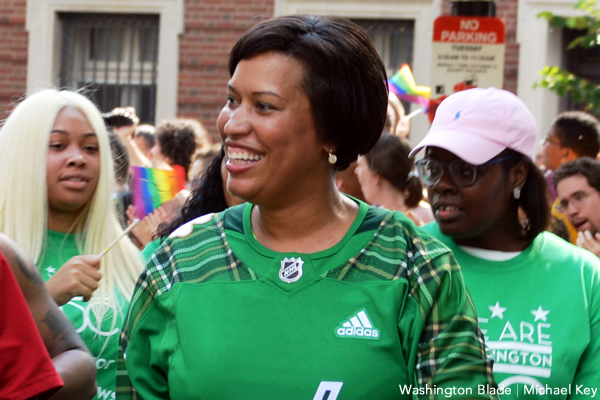 D.C. Mayor Muriel Bowser announced at a news conference on Monday that a continuing trend of significantly lower numbers of coronavirus cases and deaths in the city has enabled her to fully lift capacity and other restrictions on most businesses, including restaurants and places of worship, on May 21.
The mayor said bars and nightclubs will be allowed to increase indoor capacity from the current 25 percent to 50 percent on May 21, with all capacity restrictions for bars and nightclubs to be removed on June 11.
The mayor's announcement came after representatives of the city's nightlife businesses, including the city's gay bars and restaurants, expressed concern that D.C. had yet to lift its capacity restrictions beyond 25 percent while surrounding jurisdictions in Maryland and Virginia had already lifted most restrictions.
"On May 21, restrictions on public and commercial activity, including capacity limits, types of activities, and time restrictions, will be lifted," the mayor's directive says.
It says restrictions for bars and nightclubs would continue at a 50 percent capacity from May 21 through June 11. The directive says restrictions for large sports and entertainment venues would also continue from May 21 to June 11, which includes a requirement such events apply for a waiver of the restrictions on a case-by-case basis.
"On June 11, capacity limits and restrictions will be lifted on those venues that cannot fully reopen on May 21," the directive says.
In response to a question at the news conference, Bowser said the June 11 date would essentially end all restrictions on nightclubs and bars, including the current requirement that they close at midnight rather than the pre-epidemic closing times of 2 a.m. on weekdays and 3 a.m. on weekends.
In a development that could have a major impact on plans for D.C.'s LGBTQ Pride events, the mayor's revised health directive announced on Monday includes the lifting of all capacity restrictions on large outdoor and indoor sports and entertainment events beginning on June 11.
That change would remove restrictions that have, up until now, prevented D.C.'s Capital Pride Alliance from holding its annual Pride Parade and Festival in June during Pride Month.
Capital Pride Executive Director Ryan Bos told the Washington Blade shortly after the mayor's announcement that Capital Pride is assessing its options for expanding its current plans for in-person events in June.
"We will definitely be celebrating Pride in June," Bos said. "We just received this information as well. So, we will be getting further information," he said. "We have not been informed that they will be issuing any permits yet, so at this time we are moving forward with our original plans for doing things."
Bos was referring to a city requirement for obtaining permits for street closings and use of other public spaces for events such as a parade or street festival. He said existing plans, among other things, call for an informal parade of cars and other vehicles on June 12 that will drive throughout the city to view homes and businesses that will be decorated with Pride displays such as signs, photos, and other symbols of Pride.
Those familiar with the city's past Pride events don't think there will be enough time for Capital Pride to organize the traditional large parade and street festival in time for June. But Capital Pride officials have talked about holding a possible parade and festival in October, and the lifting of the capacity restrictions announced by Bowser on Monday would likely make that possible.
In addition to lifting all capacity restrictions on May 21 for restaurants, the mayor's May 21 timeframe for lifting restrictions includes these additional venues and events:
Weddings and special events
Business meetings and seated conventions
Places of worship
Non-essential retail
Personal services
Private at-home gatherings
Libraries, museums, galleries
Recreation Centers
Gyms and fitness centers
Pools
Office space
Schools
Childcare
"We're very pleased that over the last several days, we have seen our case spread, our community spread numbers, venture out of the red into the yellow and fast approaching the green," Bowser said in referring to a health department chart that shows the changes in coronavirus cases in the city.
"You might remember that our daily case rate peaked in January at 45.9. And today you can see it's down to 6.6," she said at her news conference on Monday.
"Throughout this process I have said how proud I am of D.C. residents and businesses who have responded, who have followed health guidance and have worked together to help protect our community throughout the pandemic. And we see it in these numbers today," she said.
"Containing the virus will continue to require all of us to be focused on maintaining a robust health system," the mayor said, adding that while over 200,000 D.C. residents have been fully vaccinated since December 2020, "many more thousands" still need to be vaccinated. "Vaccines are free and available on demand at walk-up sites across the District," she said.
The mayor also noted that the city will continue to require residents and visitors to use a mask in accordance with existing and updated guidance set by the U.S. Centers for Disease Control and Prevention.
Mark Lee, coordinator of the D.C. Nightlife Council, an association that represents restaurants, bars, nightclubs and other entertainment venues, said the mayor's directive on May 10 leaves some details to be addressed but will open the way to bring nightlife businesses back to life.
"What we do know is that on Friday, May 21, businesses begin returning to normal operations and, three weeks later, on June 11, all restrictions for all businesses in the District will end," Lee said. "It's a day we've long awaited and one that will save much of our community enterprise from financial ruin."
Family code bill to be introduced in Cuban Parliament in July
CENESEX made announcement during May 4 press conference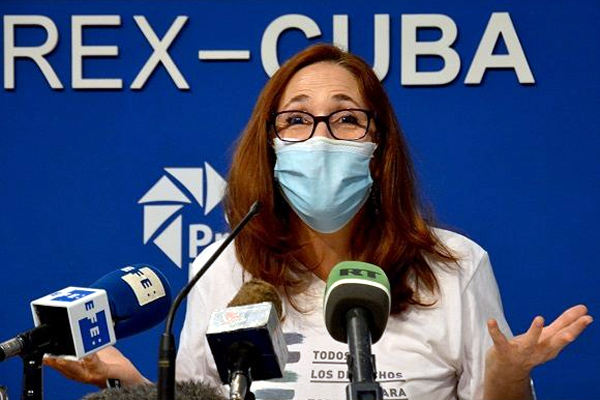 Tremenda Nota is the Washington Blade's media partner in Cuba. A Spanish version of this story was published on May 6.
HAVANA — The National Center for Sexual Education on May 4 during a press conference in which it unveiled the program for the 14th annual International Day Against Homophobia, Transphobia and Biphobia events in Cuba announced a bill to amend the family code will be introduced in Parliament in July.
CENESEX Director Mariela Castro Espín said during a meeting with official and foreign media outlets at the International Press Center that this year's events are part of the process of amending the family code.
She added that this legal change will reflect several rights guaranteed in the constitution, which is why it is necessary to sensitize and educate the Cuban population to avoid prejudice and discrimination.
"I was able to appreciate that the majority of the population … is in favor of recognizing the rights of LGBTI+ people and especially the rights in the family sphere that include the possibility, the option, of marriage," said Mariela Castro during the press conference.
The official referred to the results of the National Survey on Gender Equality in Cuba, conducted in 2016 and published in 2019. According to this official study, 77 percent of the Cuban population between 15 and 74-years-old said that gays, lesbians, bisexuals and transgender people should have the same rights as any other citizen.
CENESEX's director, however, did not use this information in the 2018 parliamentary debates sparked by Article 68 of the bill to amend the constitution. The idea that it was not the appropriate time to implement same-gender marriage in Cuba eventually won out.
Mariela Castro told Tremenda Nota a few days before the referendum in which Cuban voters approved the current constitution that she was aware of the survey, but she did not explain why she did not use the data it revealed as an argument (in favor of marriage equality.)
"It was a wasted tool that now we can only use in the next referendum," then-MP Luis Ángel Adán Roble told Tremenda Nota during a February 2019 interview, as did Mariela Castro.
The moment that Adán Roble mentioned has arrived.
It became known during the May 4 press conference that the family code will be introduced in the scheduled parliamentary session in July. The Council of State on March 22 appointed a commission that will be in charge of preparing the bill, but the list of its members was not made public until April 30. None of them are openly LGBTI+.
Activists over the last few weeks have demanded that Parliament reveal the identities of those who make up the commission and the deadline they have to prevent the Family Code. The May 4 press conference resolved the last outstanding point.
The Cuban IDAHOBiT program
Mariela Castro and CENESEX Deputy Director Manuel Vázquez Seijido explained that numerous activities with the goal of making visible and fighting against all types of discrimination based on sexual orientation and gender identity will virtually take place from May 4 through May 30.
The IDAHOBiT events in Cuba have a program that includes academic dialogue, social activism and artistic presentations from virtual spaces.
Forum debates are among the activities. The Juventud Rebelde newspaper will host the first one with the theme "Deconstructing myths around same-sex families and partners" and Cubadebate will hold the second called "Constitution and Sexual Rights in Cuba: Progress and Main challenges."
They also announced at the press conference the books "Paquito el de Cuba: A Decade of Online Activism" and "Non-Heteronormative Sexualities and Gender Identities. Tensions and Challenges for Human Rights" will be presented.
There will be virtual panels titled "Diverse Families: Histories of Non-Hegemonic Lives," "National Program for the Advancement of Women: Opportunities to Confront Homophobia and Transphobia," "Keys for Inclusive Communication" and "Sexual Rights and Religious Fundamentalisms."
Castro Espín explained that CENESEX will use its social media accounts to promote the program, contribute to the sexual education of Cubans and the recognition of rights for all people, regardless of gender or sexual orientation.
A show against homophobia and transphobia that will officially end the events will be broadcast on social media and on television.
Bill to ban conversion therapy dies in Puerto Rico Senate committee
Advocacy group describes lawmakers as cowards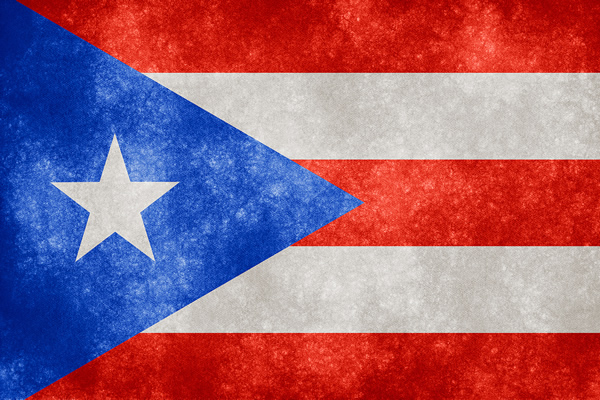 A Puerto Rico Senate committee on Thursday killed a bill that would have banned so-called conversion therapy on the island.
Members of the Senate Community Initiatives, Mental Health and Addiction Committee voted against Senate Bill 184 by an 8-7 vote margin. Three senators abstained.
Amárilis Pagán Jiménez, a spokesperson for Comité Amplio para la Búsqueda de la Equidad, a coalition of Puerto Rican human rights groups, in a statement sharply criticized the senators who opposed the measure.
"If they publicly recognize that conversion therapies are abuse, if they even voted for a similar bill in the past, if the hearings clearly established that the bill was well-written and was supported by more than 78 professional and civil entities and that it did not interfere with freedom of religion or with the right of fathers and mothers to raise their children, voting against it is therefore one of two things: You are either a hopeless coward or you have the same homophobic and abusive mentality of the hate groups that oppose the bill," said Pagán in a statement.
Thursday's vote comes against the backdrop of continued anti-LGBTQ discrimination and violence in Puerto Rico.
Six of the 44 transgender and gender non-conforming people who were reported murdered in the U.S. in 2020 were from Puerto Rico.
A state of emergency over gender-based violence that Gov. Pedro Pierluisi declared earlier this year is LGBTQ-inclusive. Then-Gov. Ricardo Rosselló in 2019 signed an executive order that banned conversion therapy for minors in Puerto Rico.
"These therapies lack scientific basis," he said. "They cause pain and unnecessary suffering."
Rosselló issued the order less than two weeks after members of the New Progressive Party, a pro-statehood party  he chaired at the time, blocked a vote in the Puerto Rico House of Representatives on a bill that would have banned conversion therapy for minors in the U.S. commonwealth. Seven out of the 11 New Progressive Party members who are on the Senate Community Initiatives, Mental Health and Addiction Committee voted against SB 184.
"It's appalling. It's shameful that the senators didn't have the strength and the courage that our LGBTQ youth have, and it's to be brave and to defend our dignity and our humanity as people who live on this island," said Pedro Julio Serrano, founder of Puerto Rico Para [email protected], a Puerto Rican LGBTQ rights group, in a video. "It's disgraceful that the senators decided to vote down this measure that would prevent child abuse."