Brian Justin Crum places fourth on 'America's Got Talent'
singer loses to 12-year-old singer-songwriter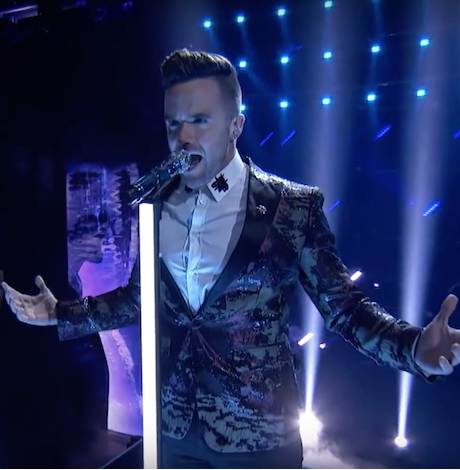 Brian Justin Crum finished in fourth place during the finals round of "America's Got Talent" on Wednesday.
Crum, 28, wrapped up Tuesday's show with a cover of "Man in the Mirror" by Michael Jackson. The performance earned him yet another standing ovation and impressed the judges. Although Simon Cowell said he thought the choice of song was a mistake at first, he remarked: "halfway through, I thought, you just made the best decision of your life with that song."
However, the praise wasn't enough for America's vote because on Wednesday the results revealed 12-year-old singer-songwriter Grace VanderWaal won the $1 million prize and will headline a show at the PH Showroom at Planet Hollywood Resort & Casino in Las Vegas on October 27-29.
Crum wanted his fans to know winning isn't everything when he tweeted "Dont be sad guys!!! Im not!"
Watch Crum's final performance below.
PHOTOS: Worthy Mentoring Pride Brunch
Carson Kressley serves as emcee for LGBTQ fundraiser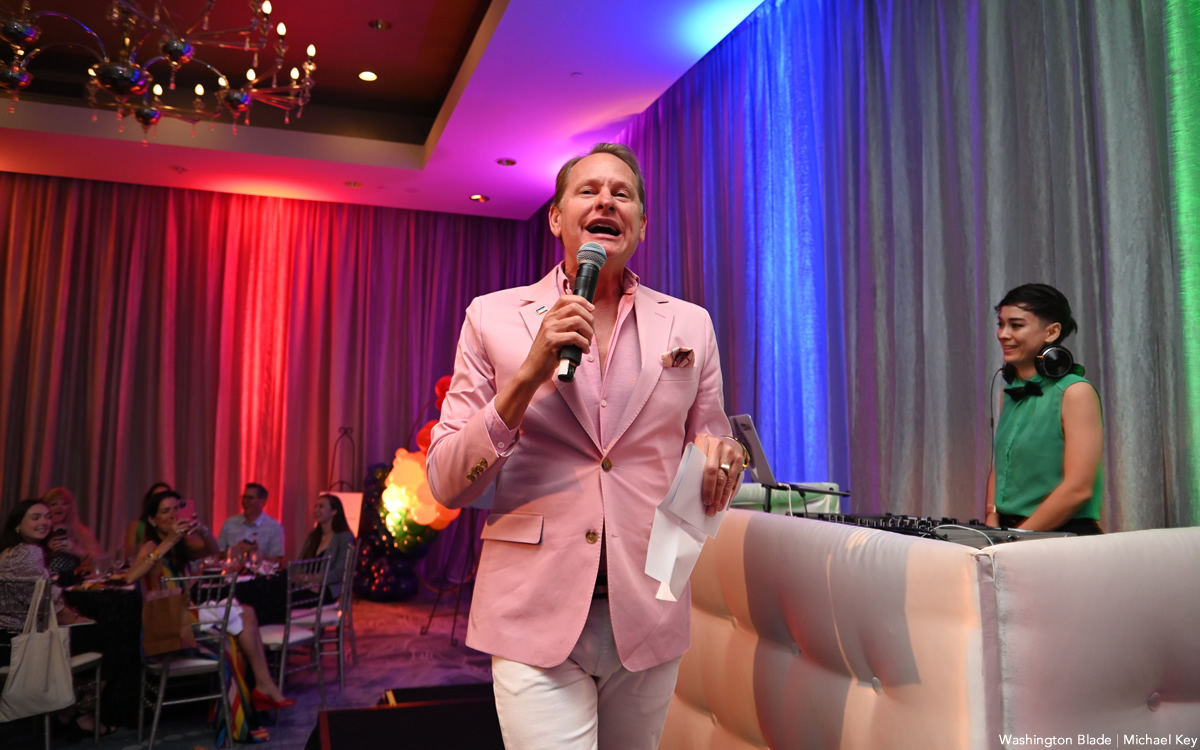 Carson Kressley of "Queer Eye for the Straight Guy" and "RuPaul's Drag Race" served as the emcee for the Worthy Mentoring Pride Brunch at the Four Seasons Washington Hotel on Sunday, May 22. Worthy Mentoring is a nonprofit that connects mentors and mentees in the LGBTQ+ community through a mobile iOS and Android App.
(Washington Blade photos by Michael Key)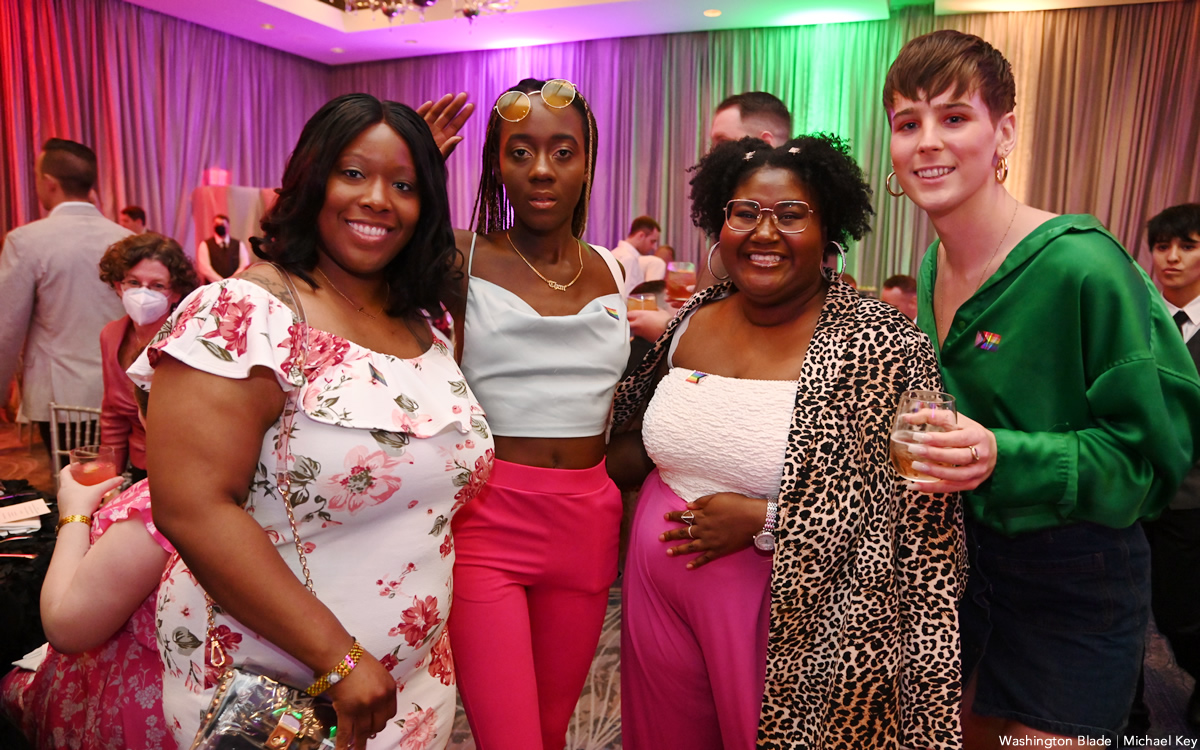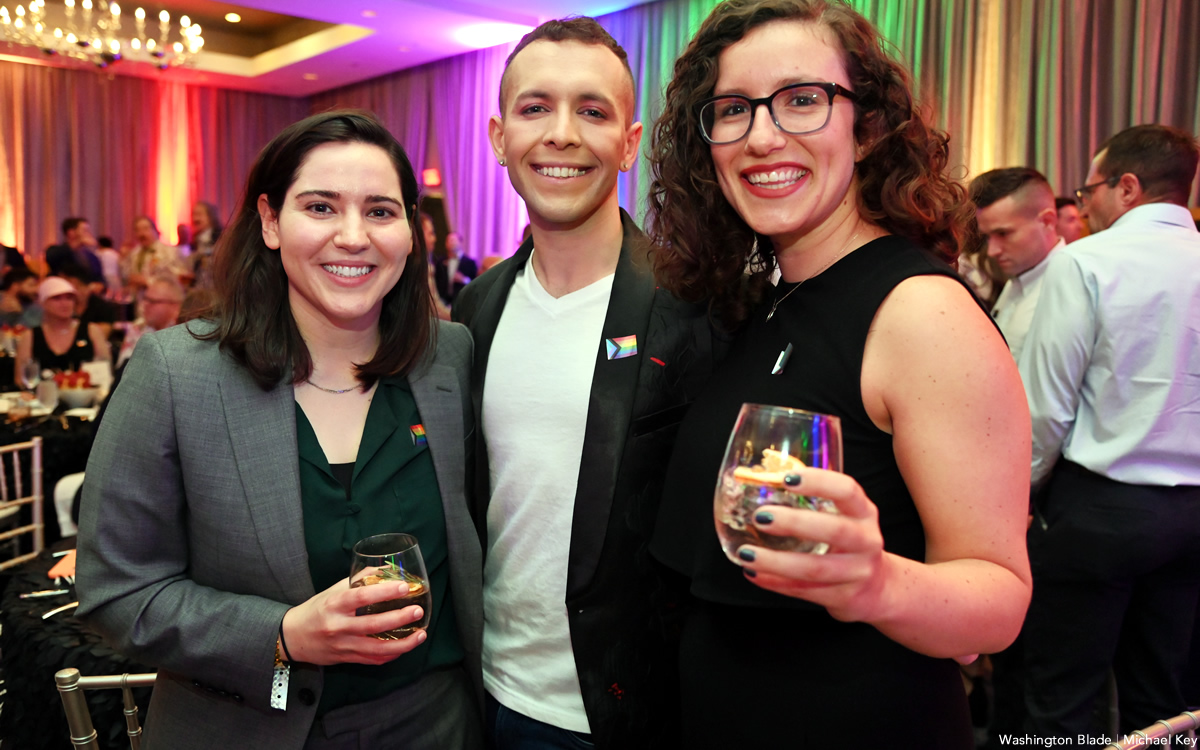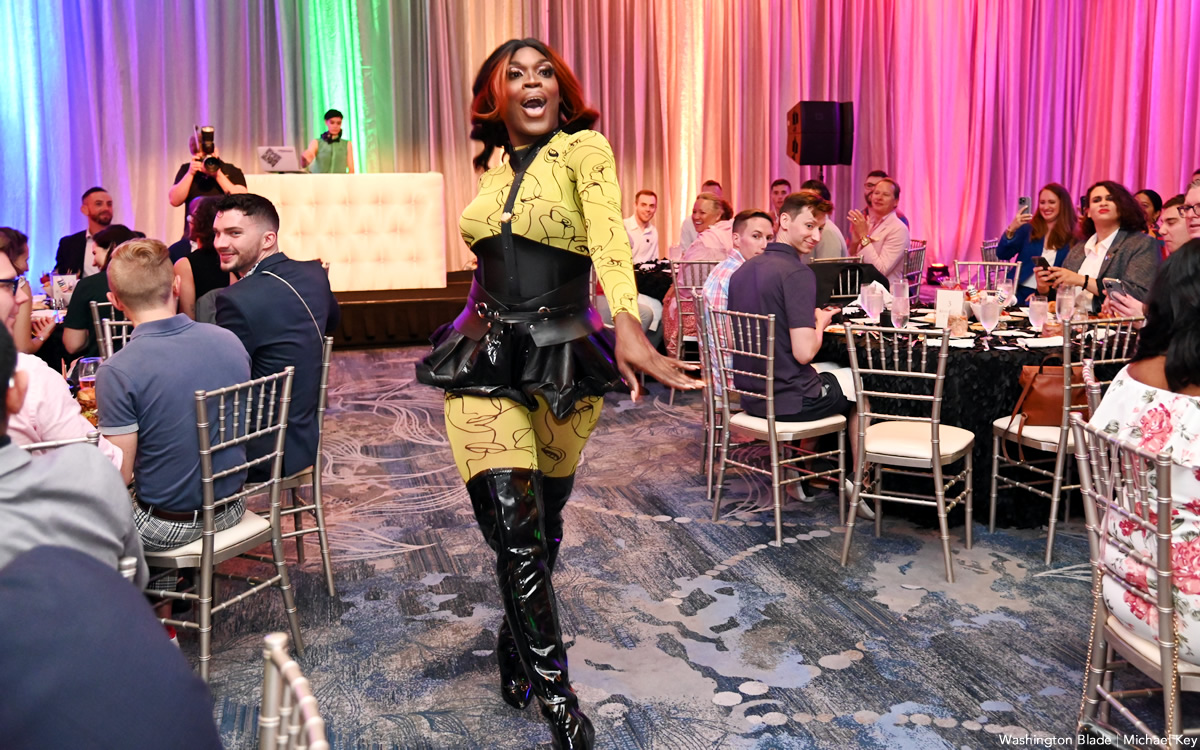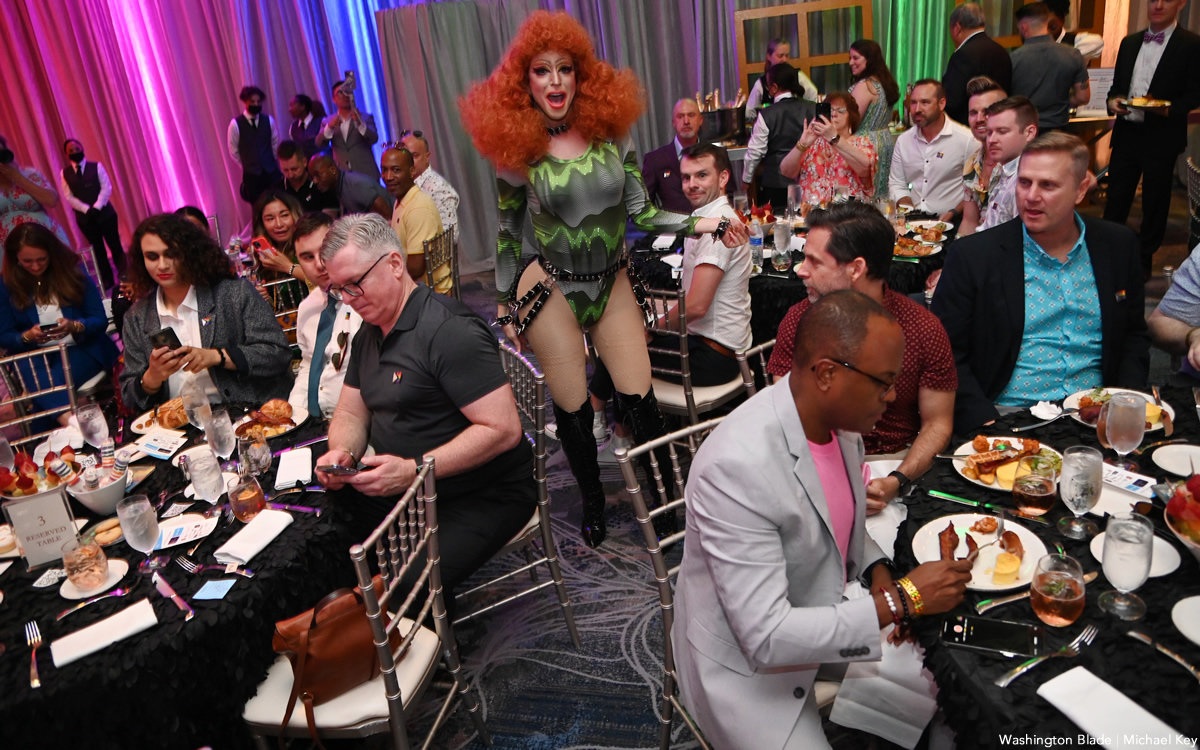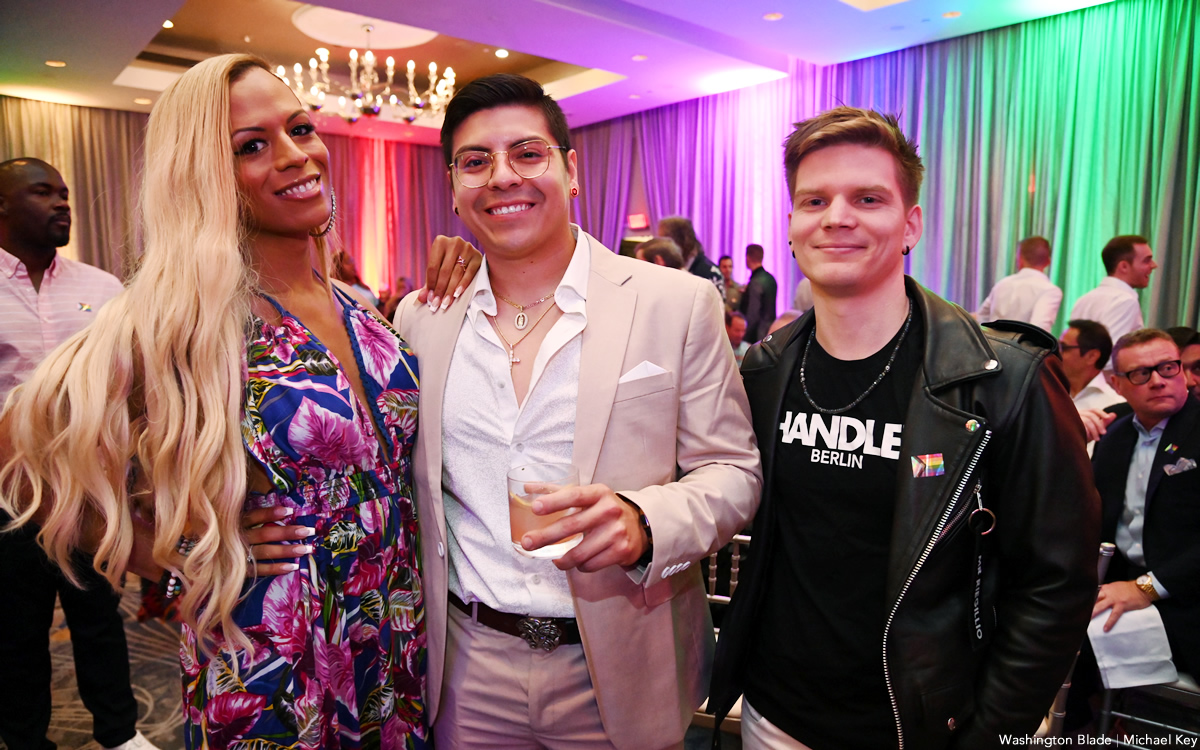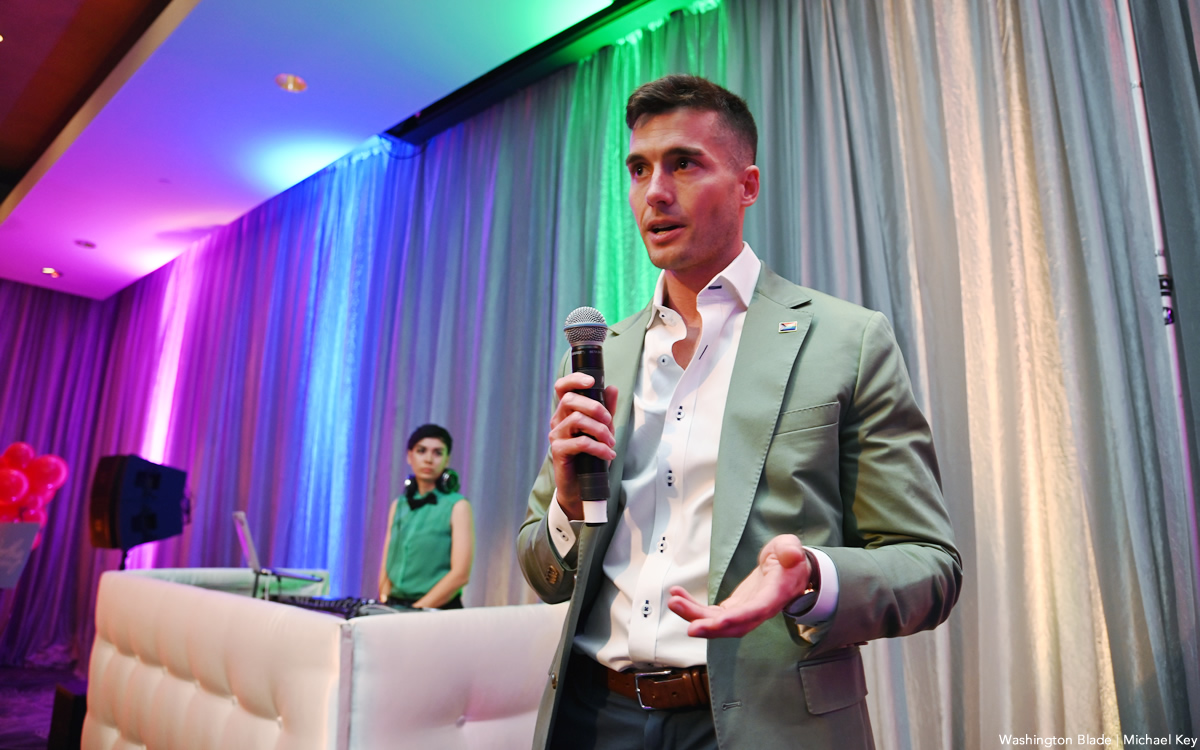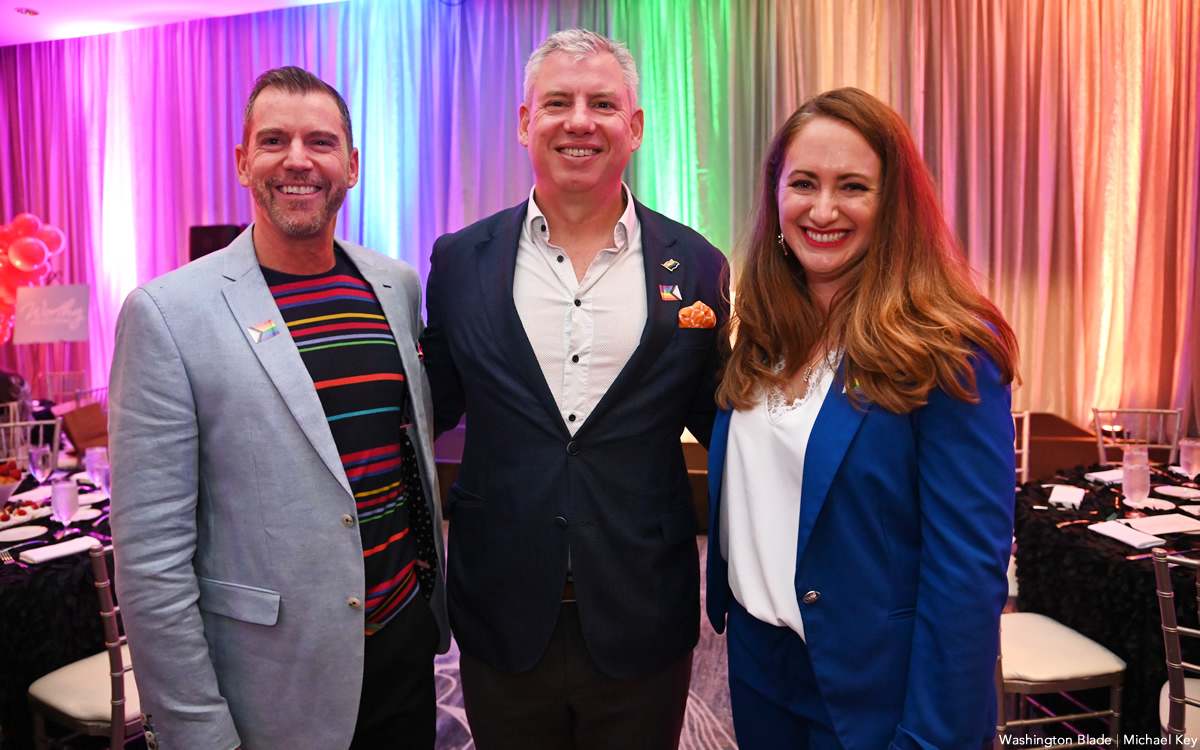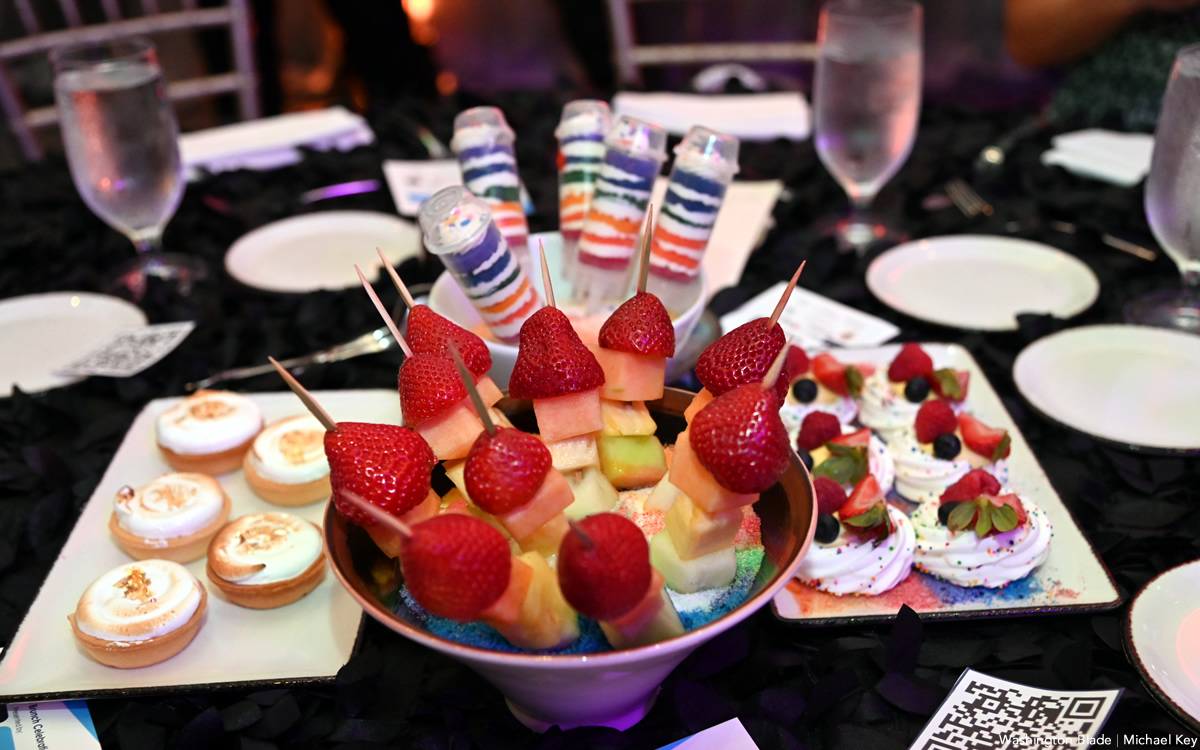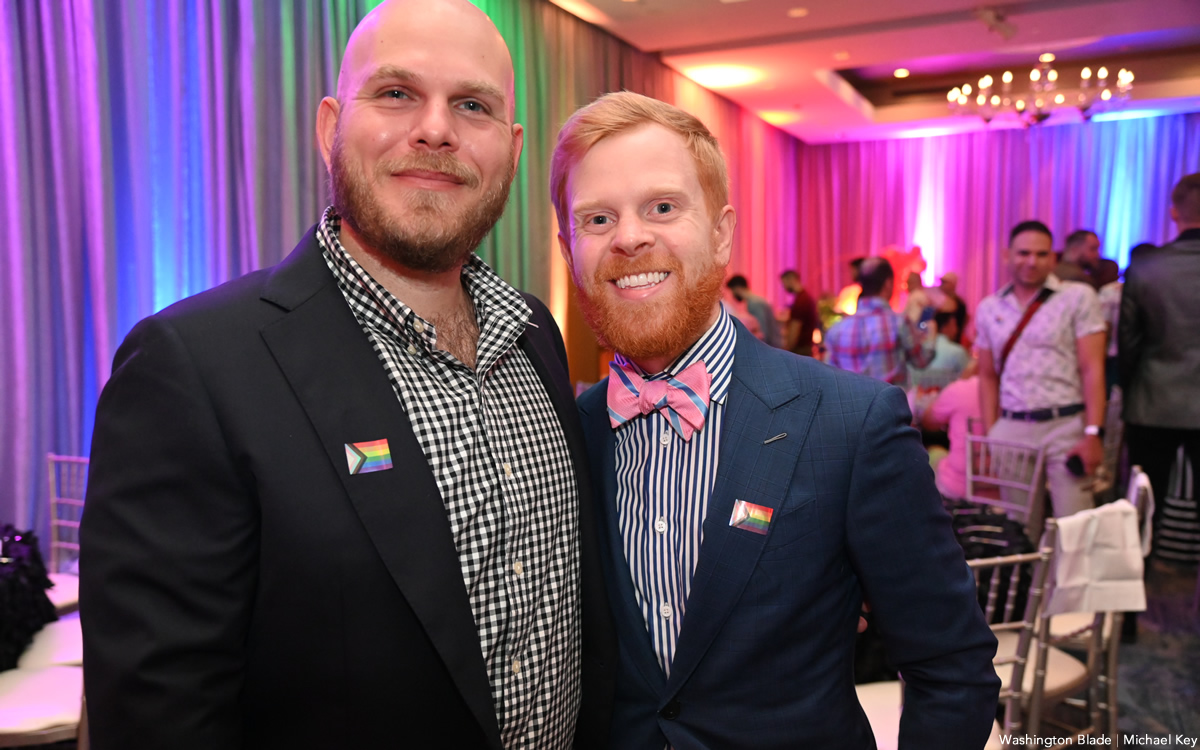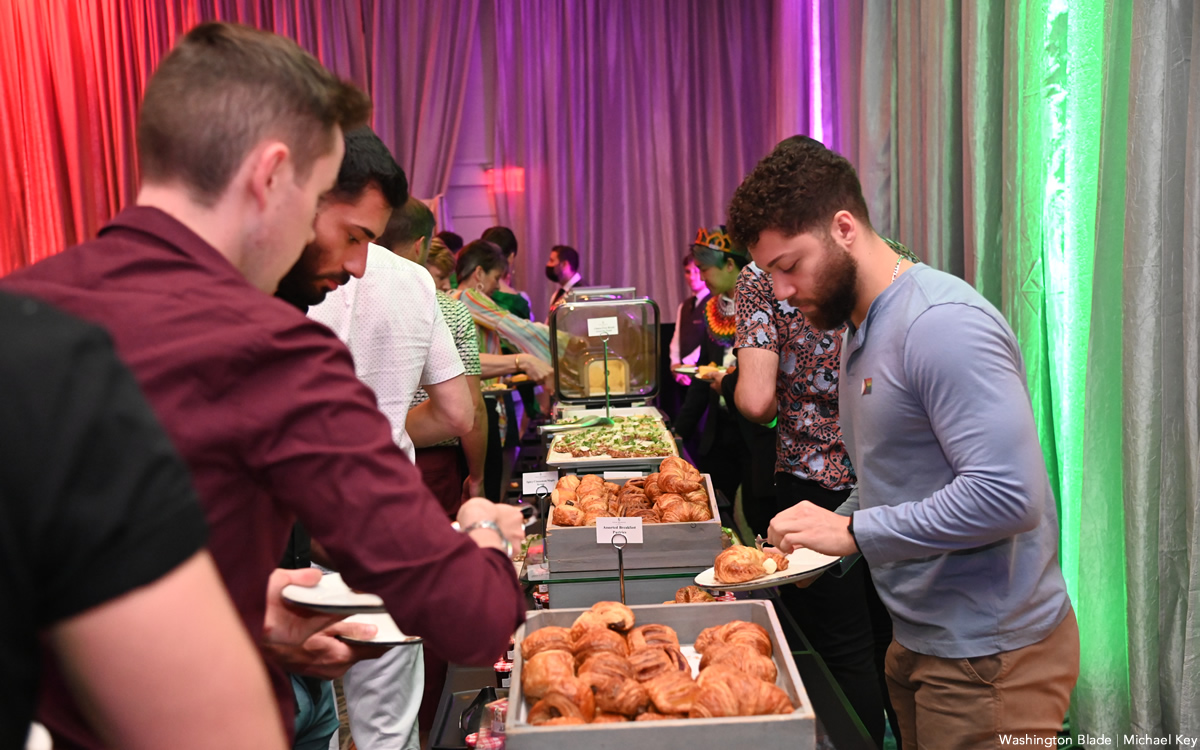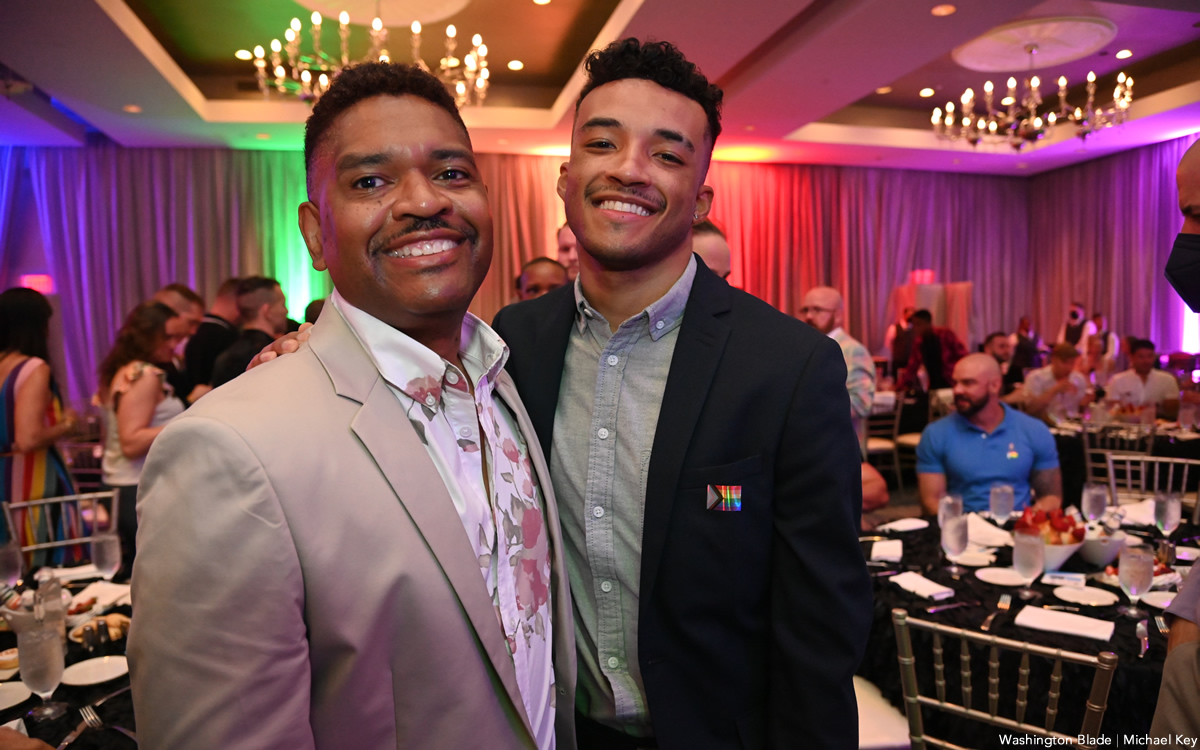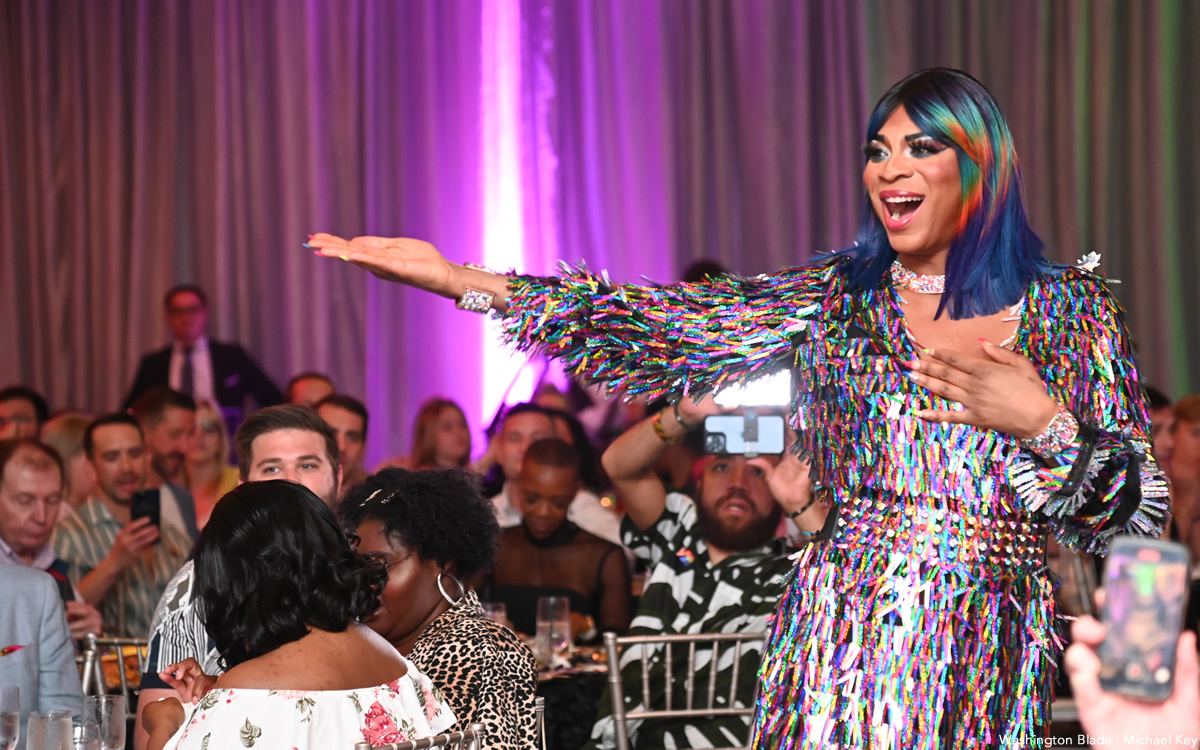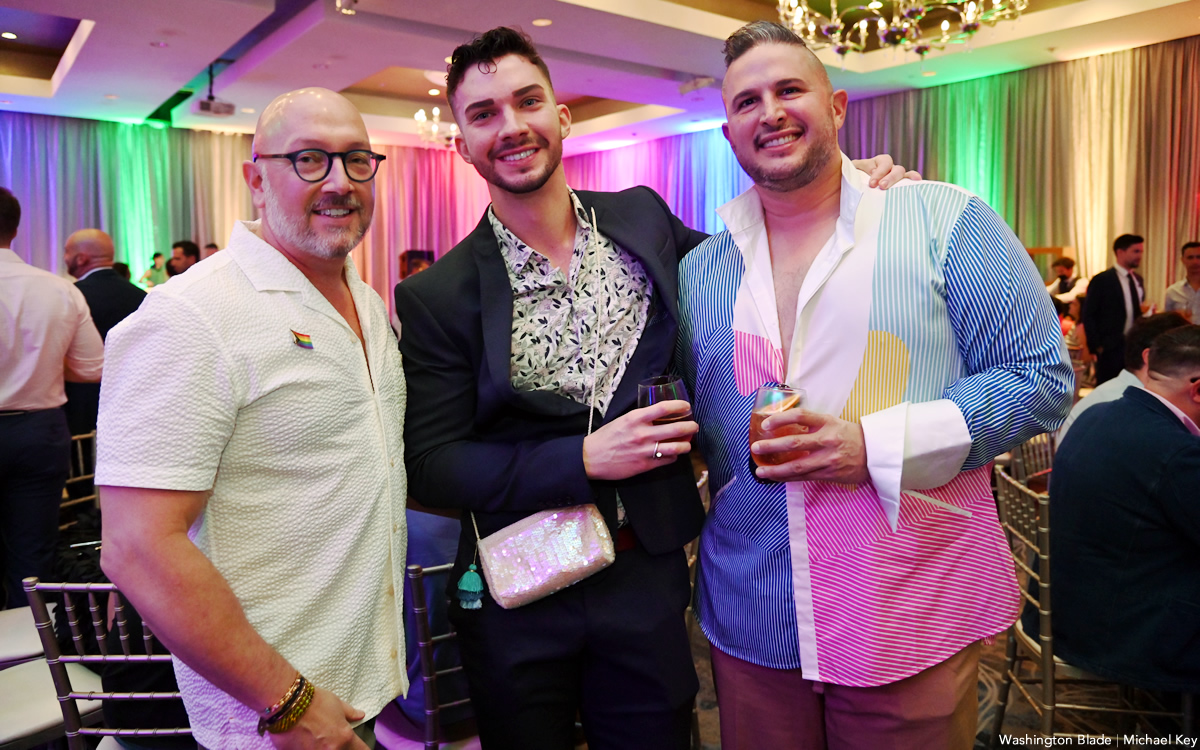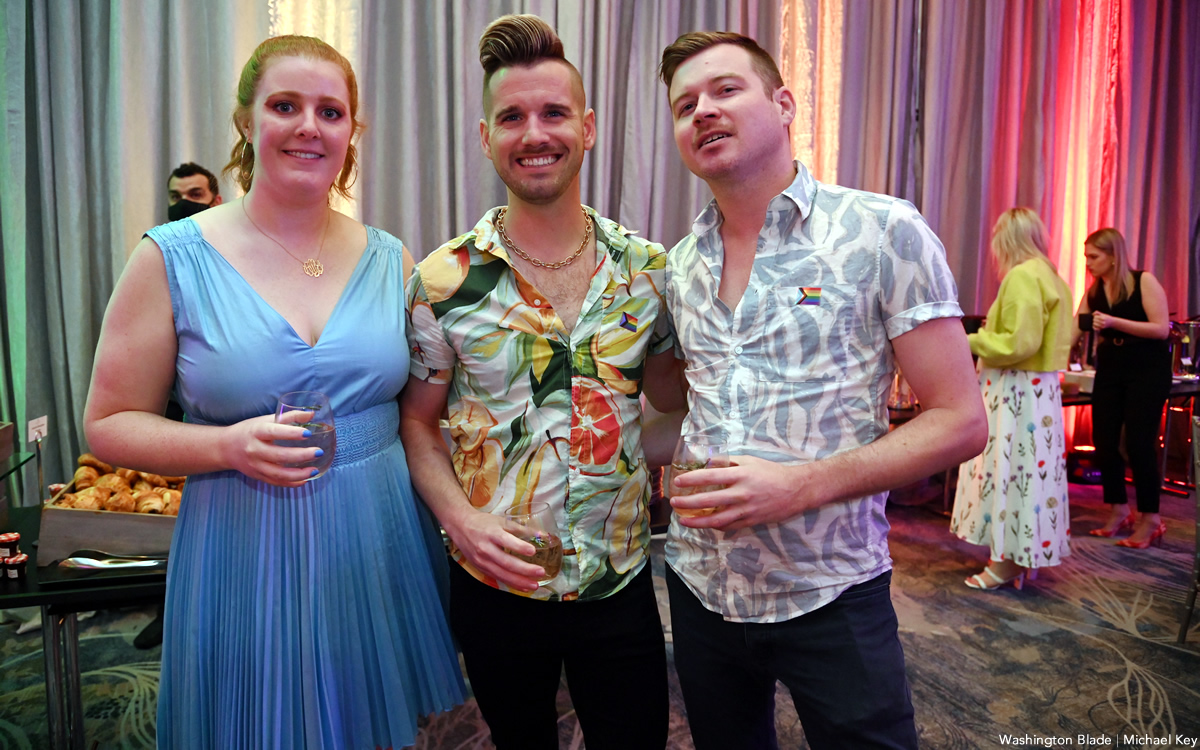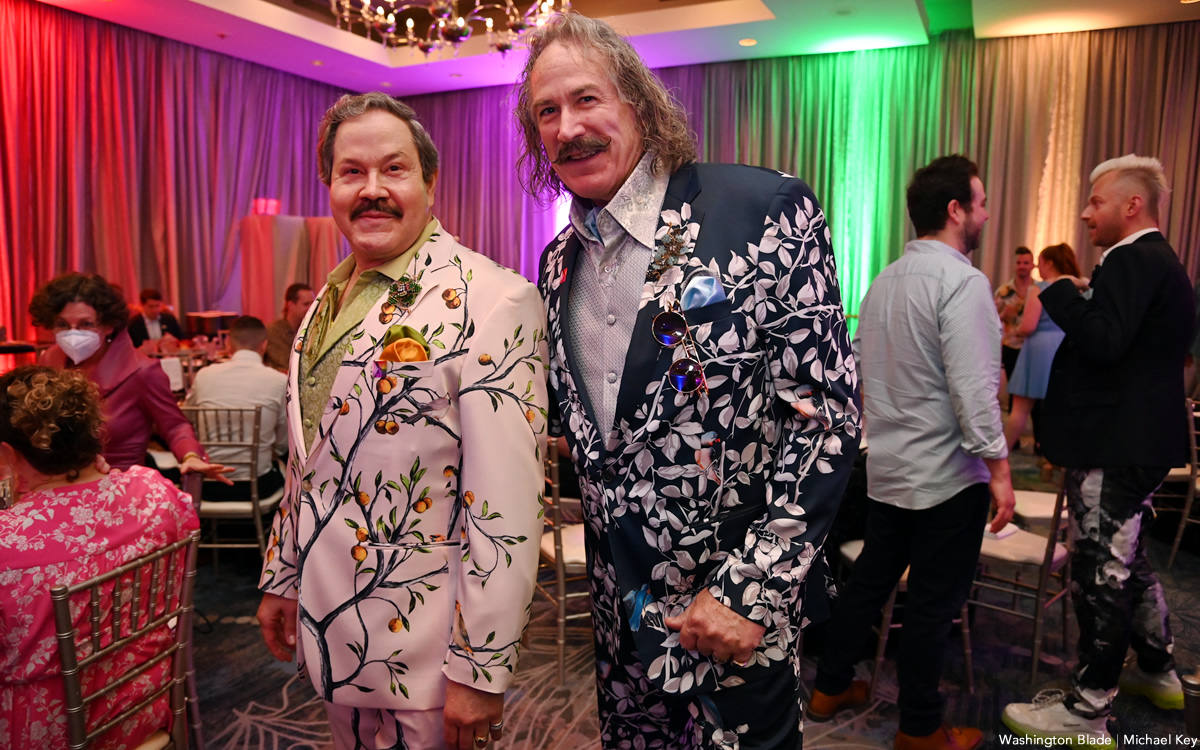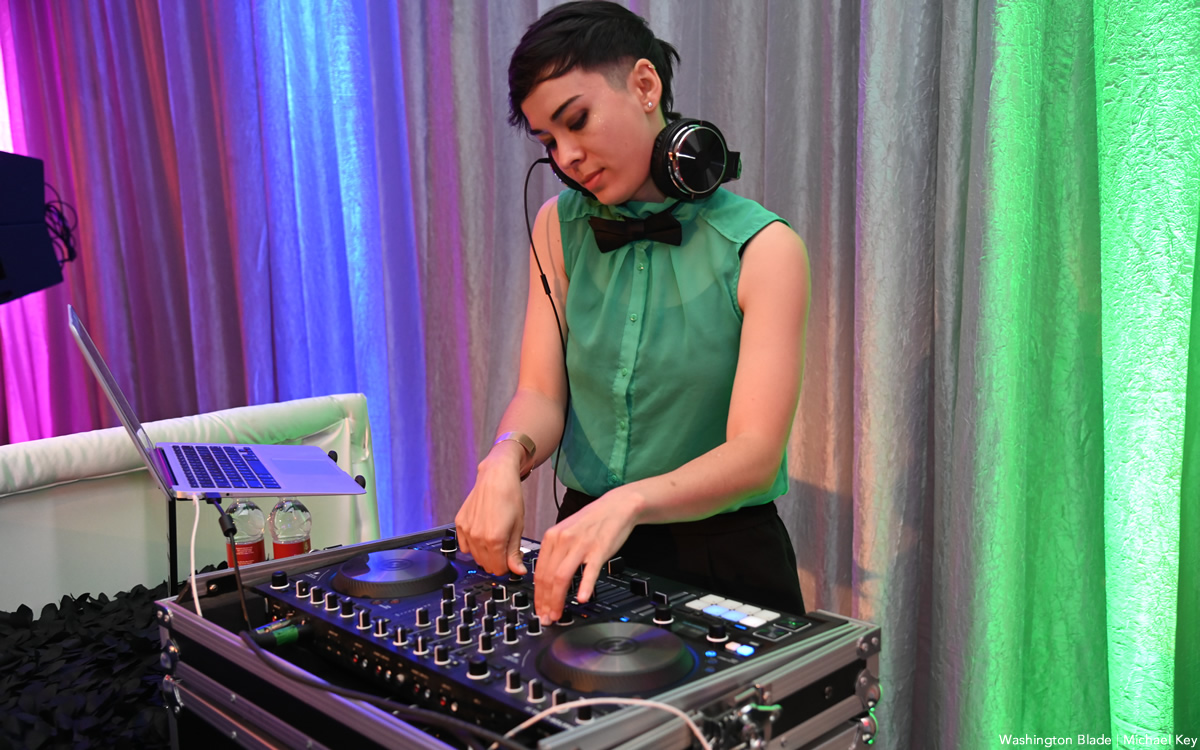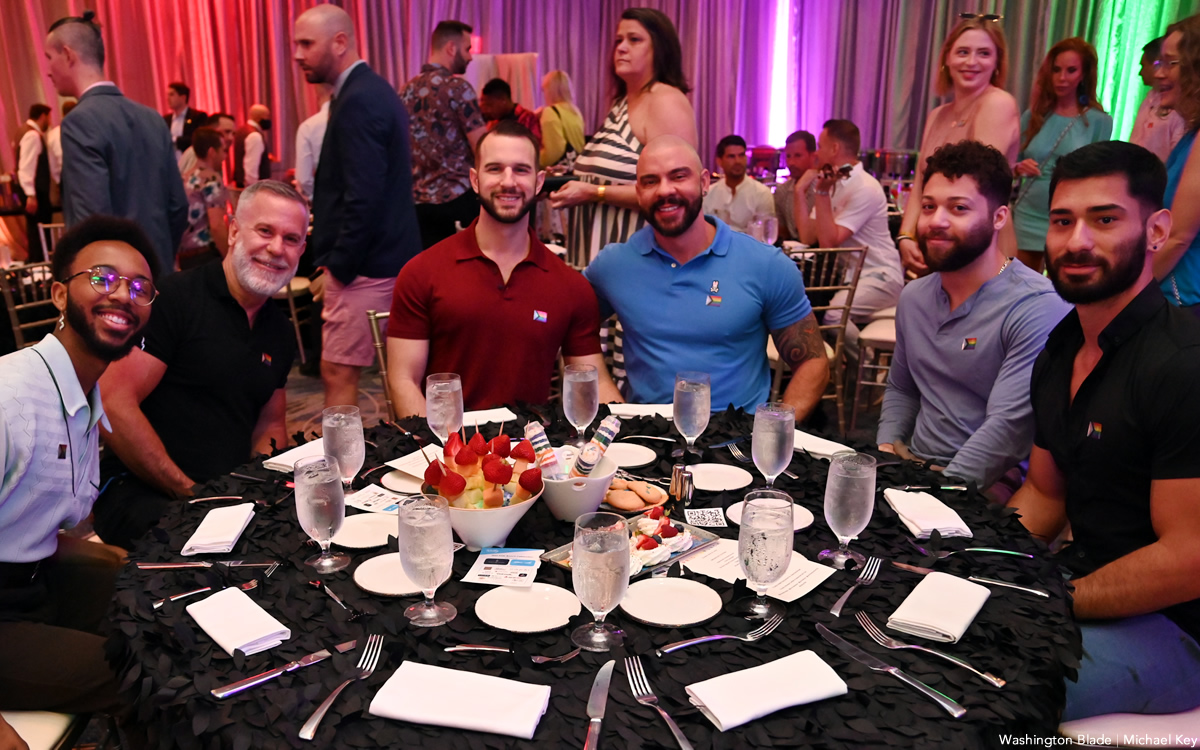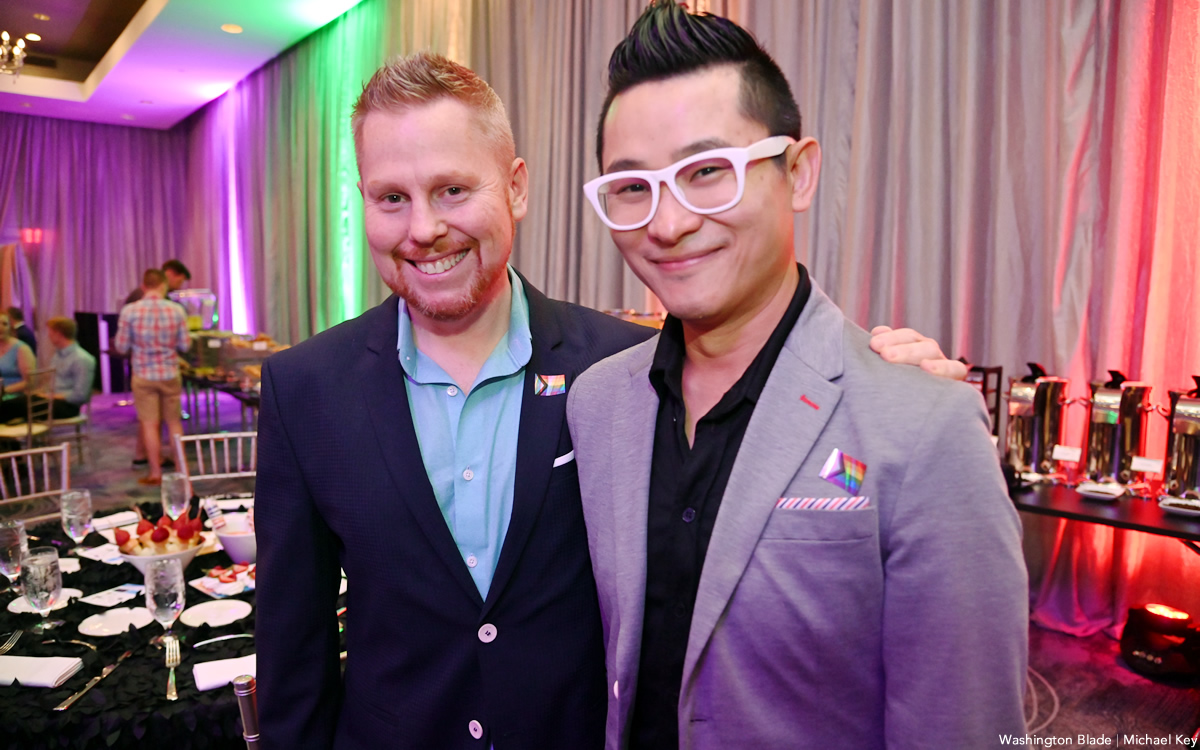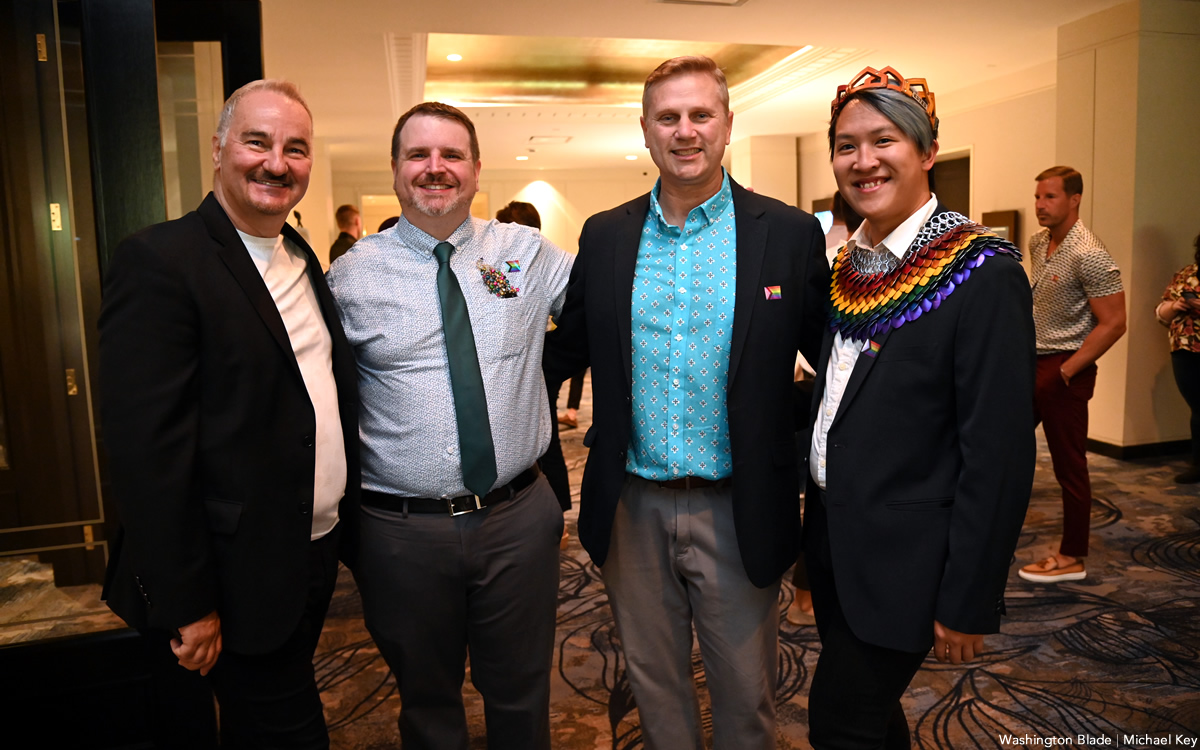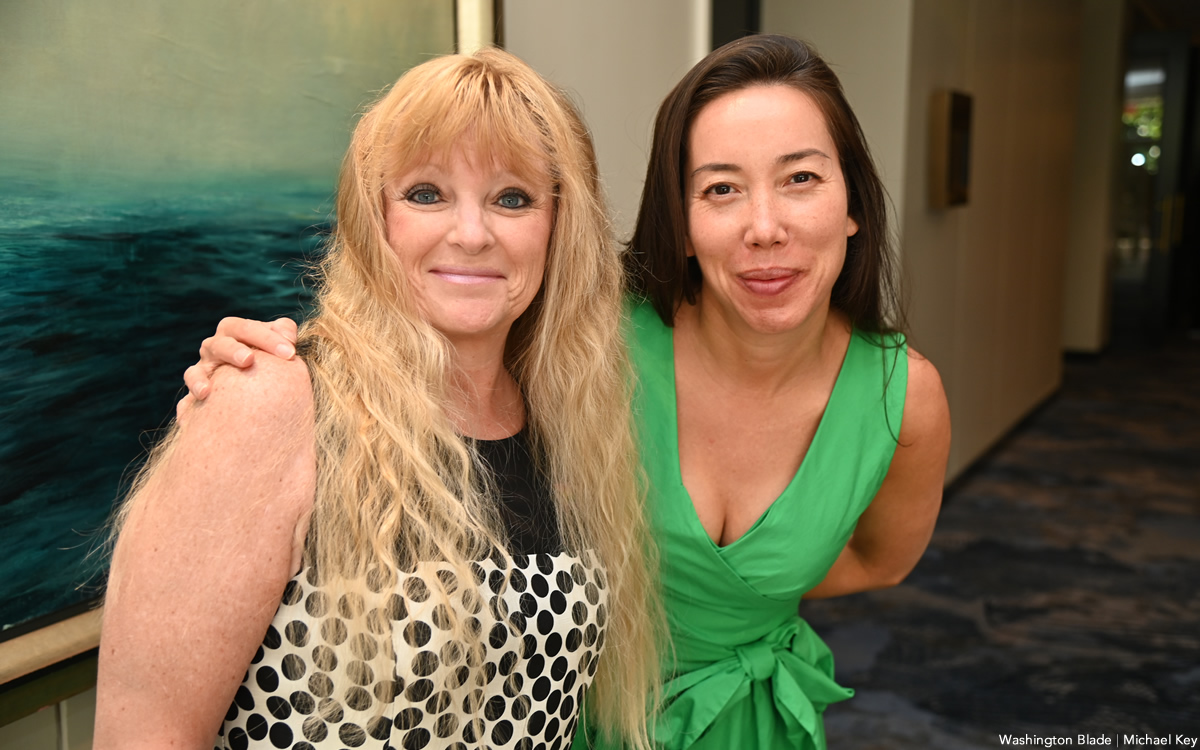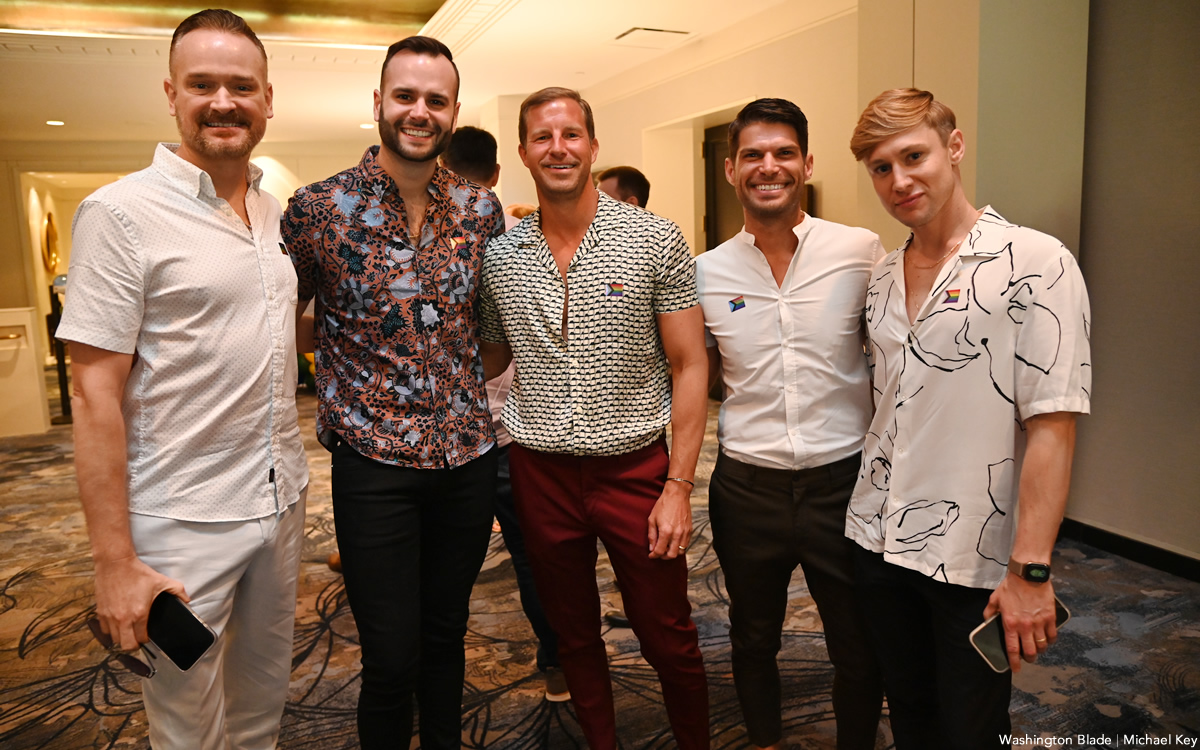 PHOTOS: Miss Freddie's 2022
Brooklyn Heights wins the coveted crown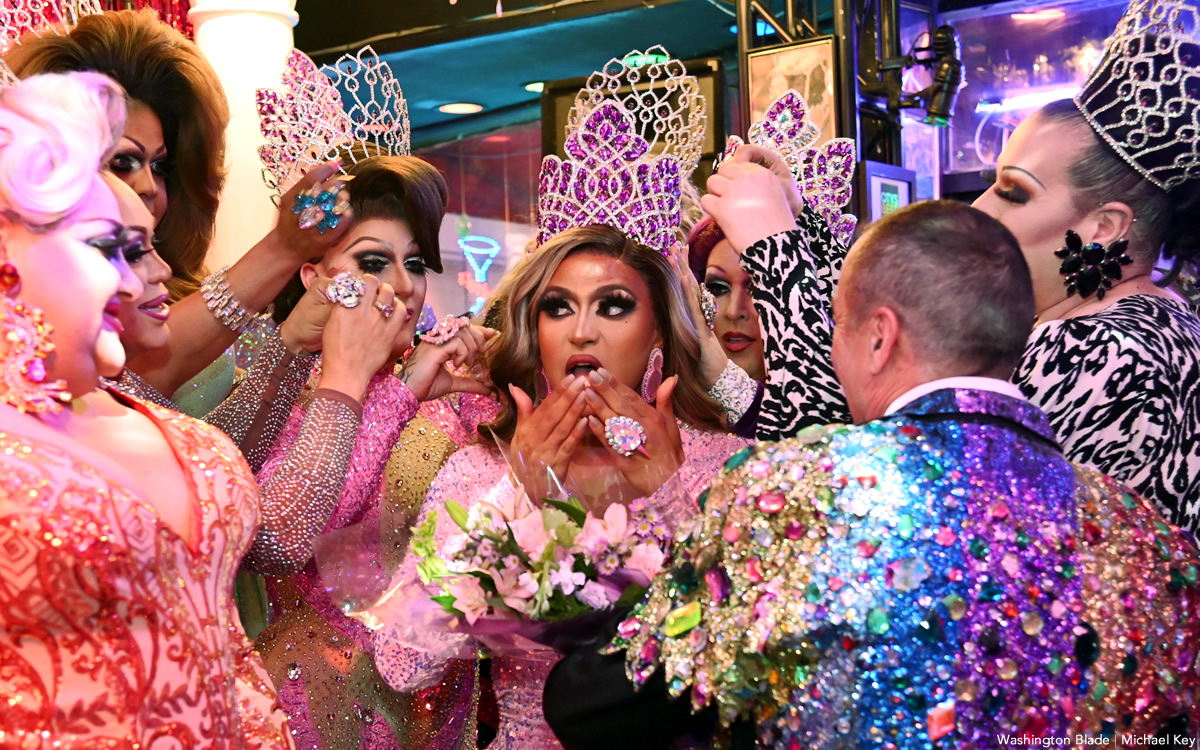 The Miss Freddie's drag pageant returned in-person this year to Freddie's Beach Bar & Restaurant in Arlington, Va. on Friday, May 20. Six contestants vied for the crown, but the "Pandemic Queen," Tatiyanna Voche' (Miss Freddie's 2020 and 2021) passed on her crown to Brooklyn Heights of Baltimore, Md. following talent, beachwear, "Met Gala-inspired looks," and on-stage question categories of competition. Chasity Vain and Deja Diamond Jemaceye placed second and third respectively.
Patti Lovelace was crowned Miss Freddie's Emeritus as voted upon unanimously by the former Miss Freddies.
"First Lady of Freddie's" and the Washington Blade's Best of Gay D.C. "Best Drag Queen" of 2015 Destiny B. Childs served as emcee alongside former Miss Freddie's Monet Dupree.
(Washington Blade photos by Michael Key)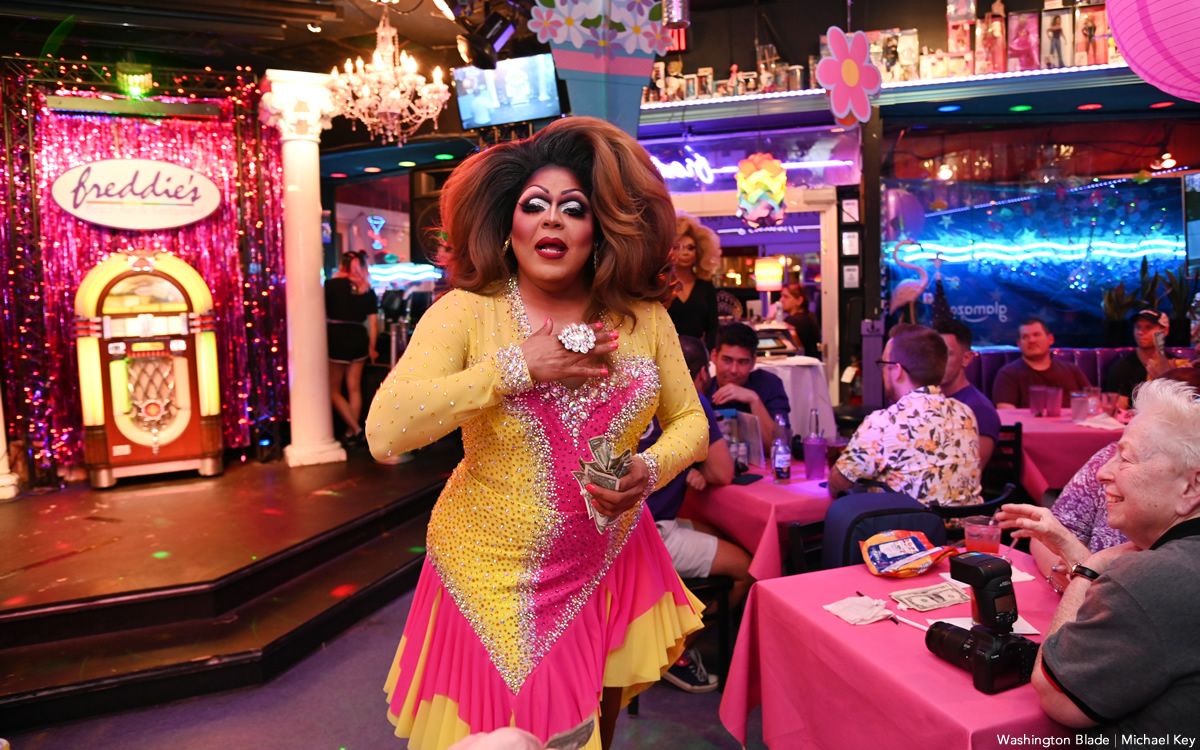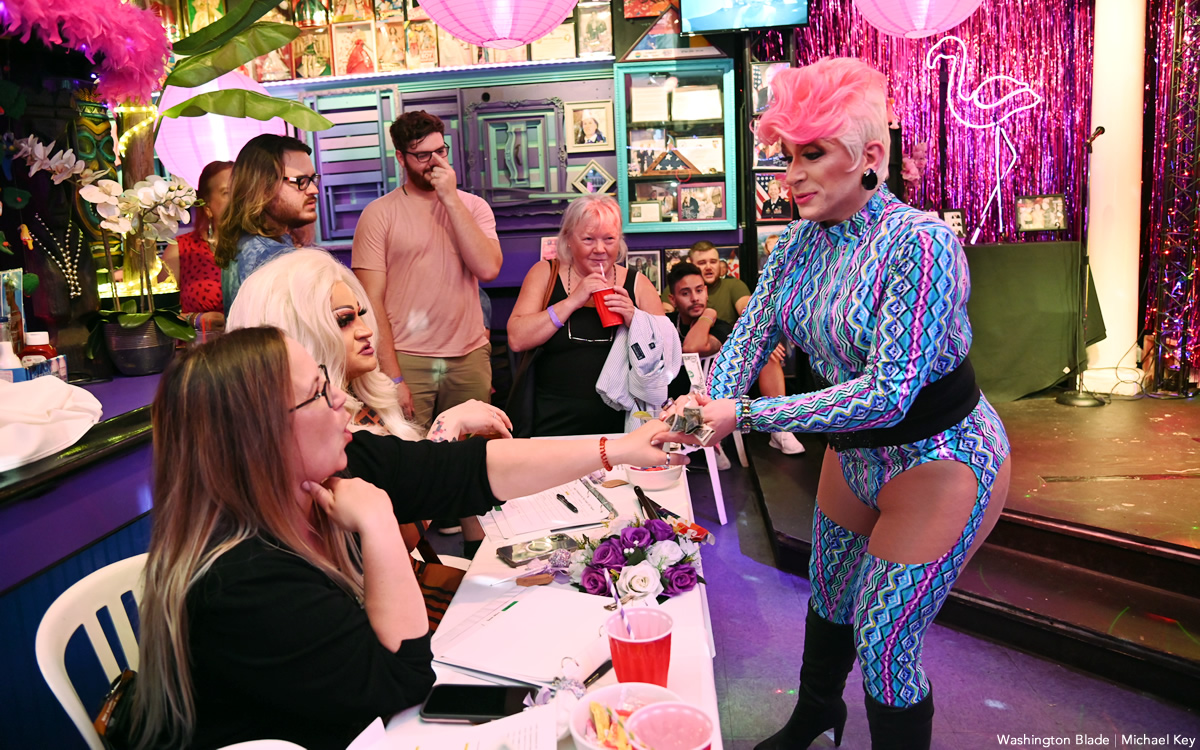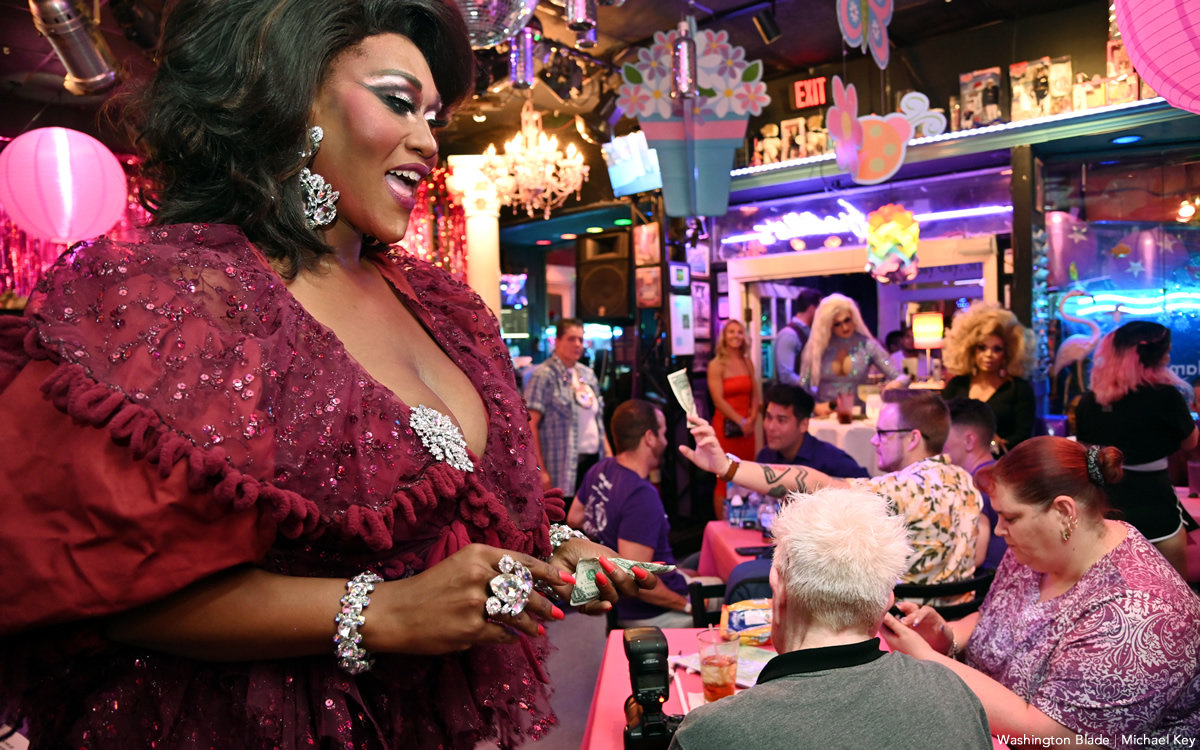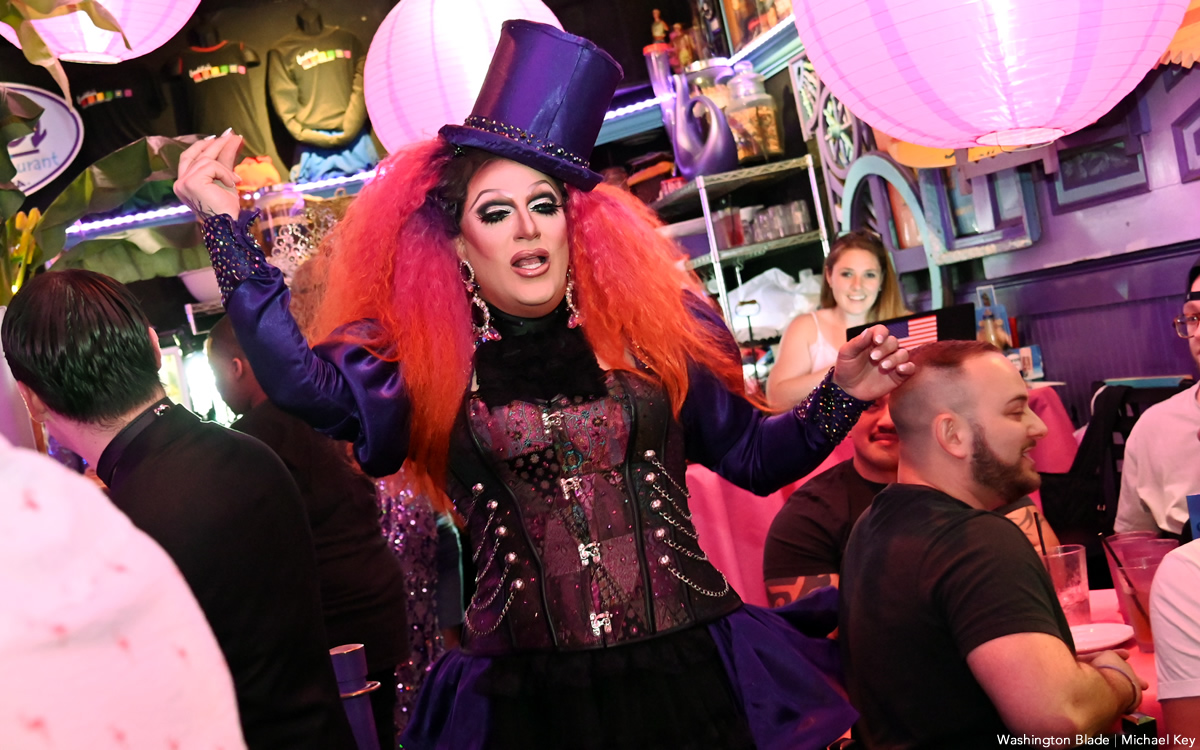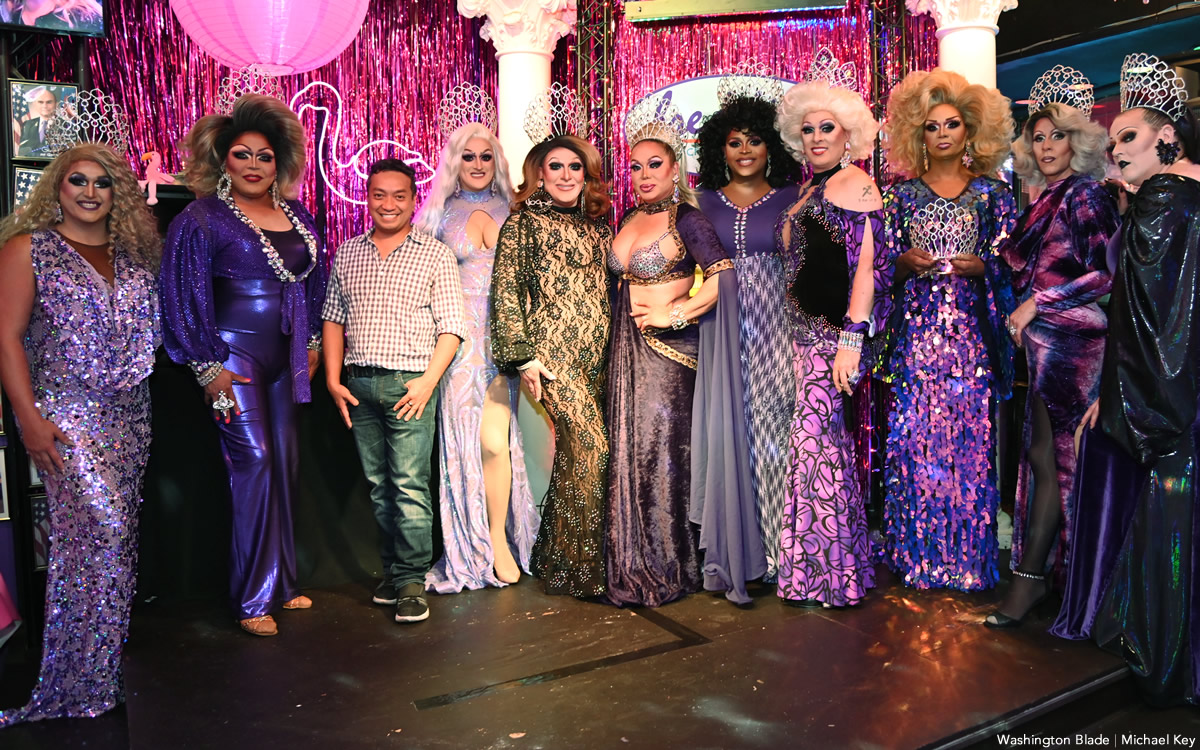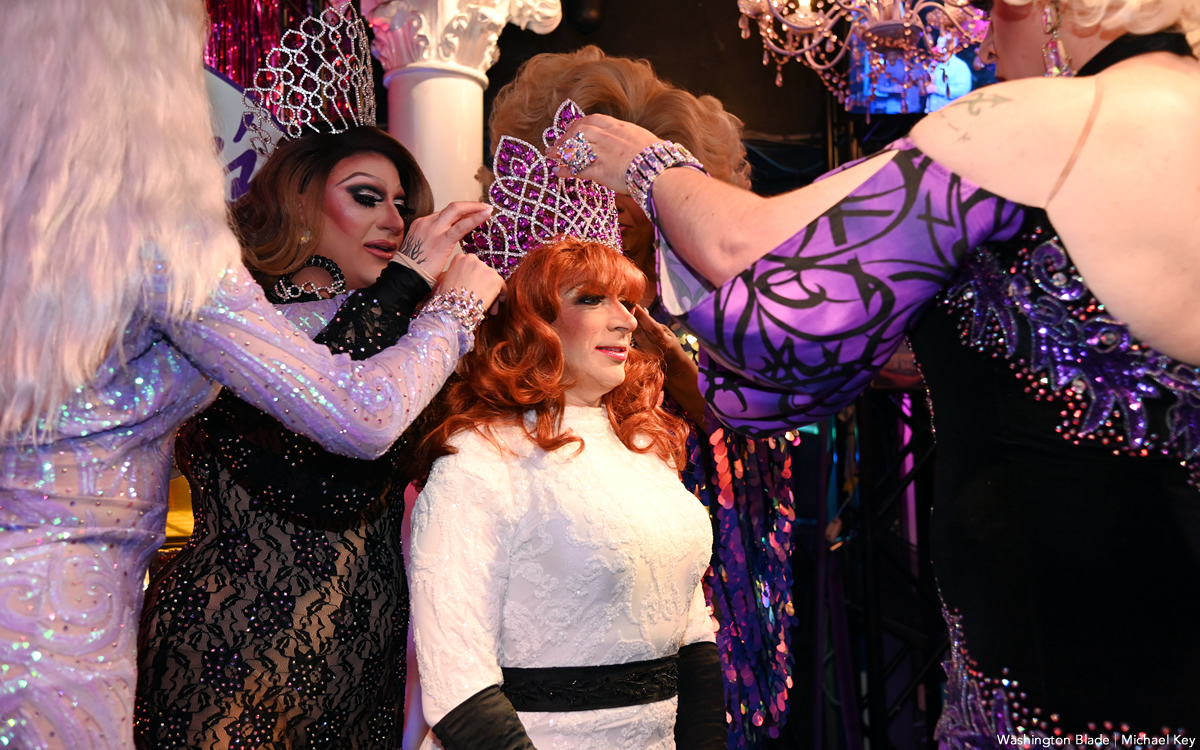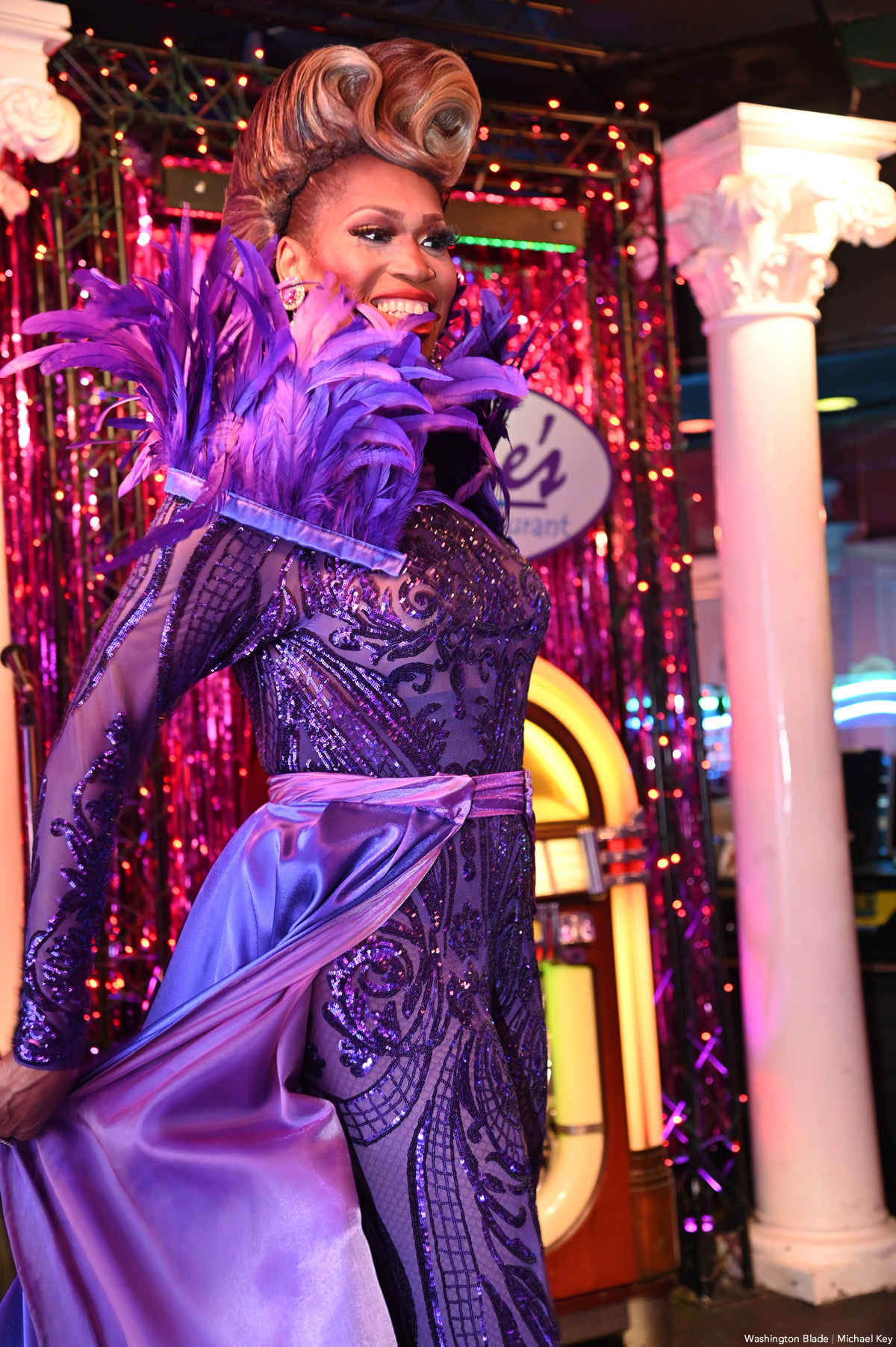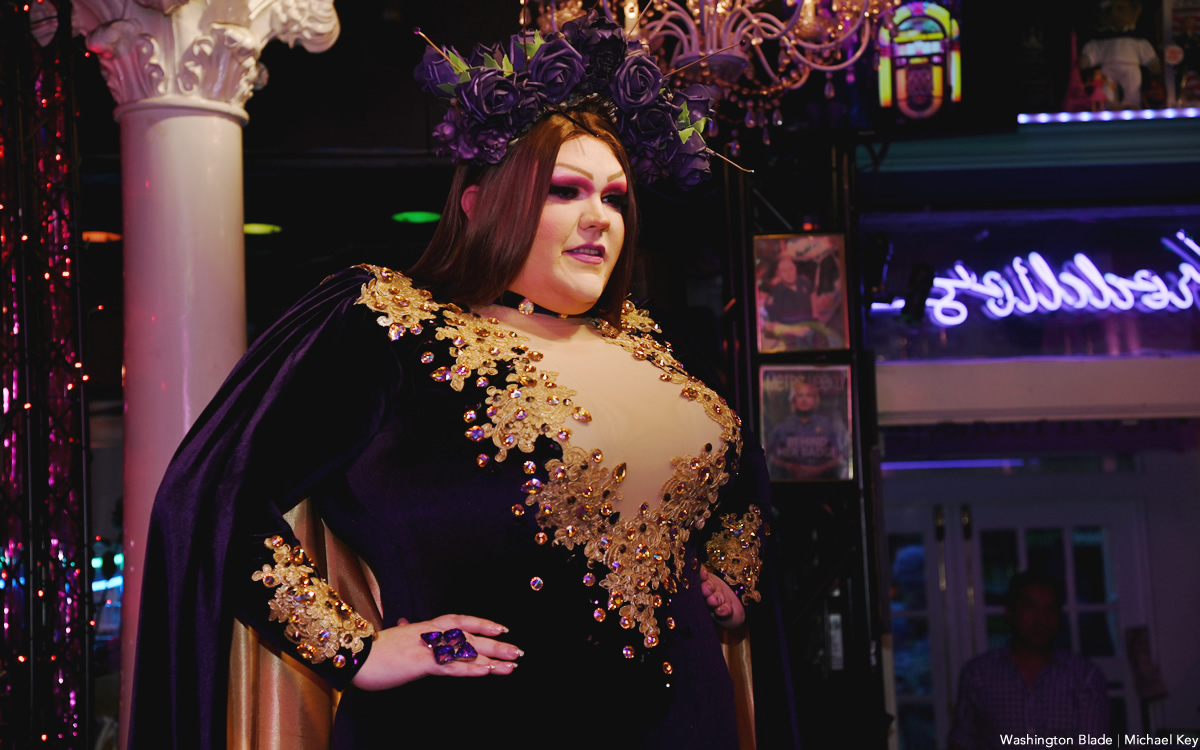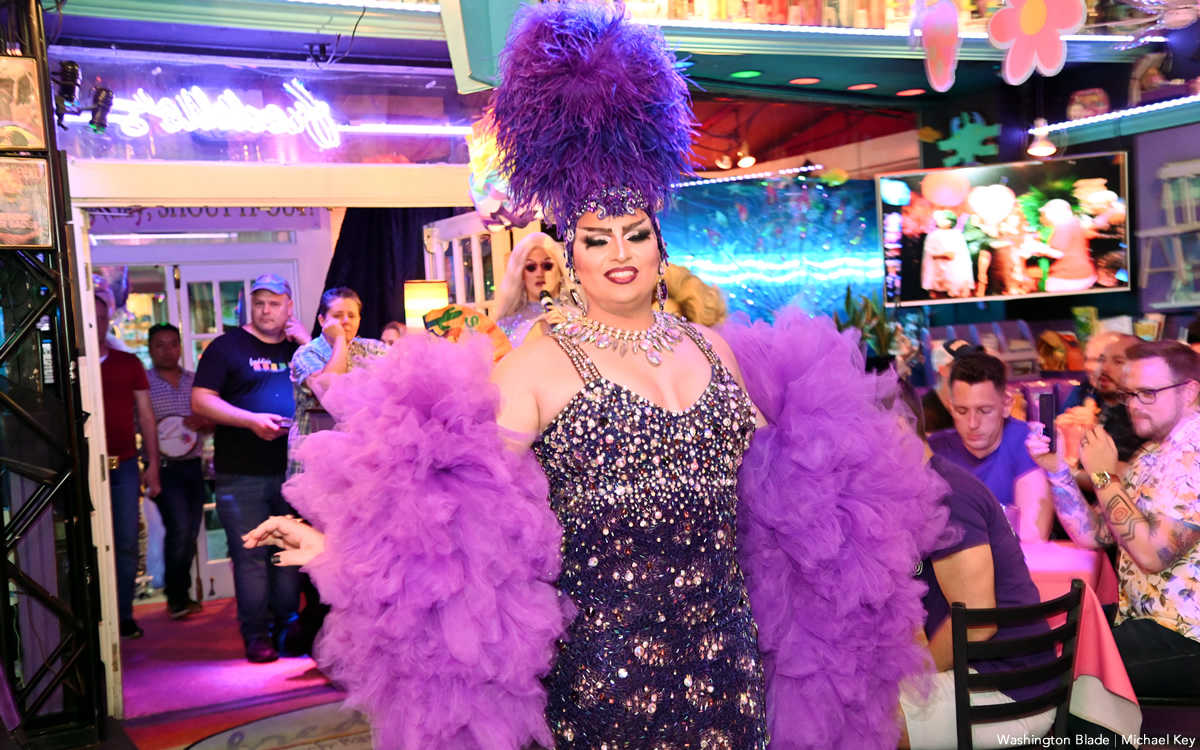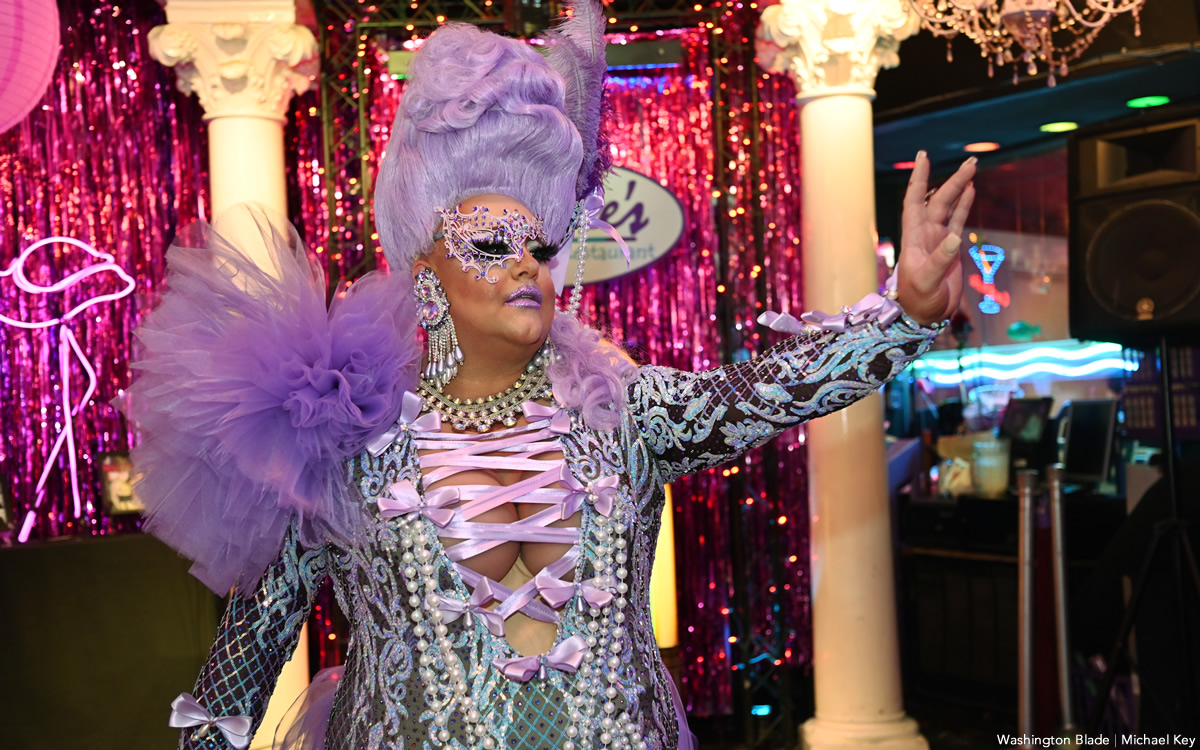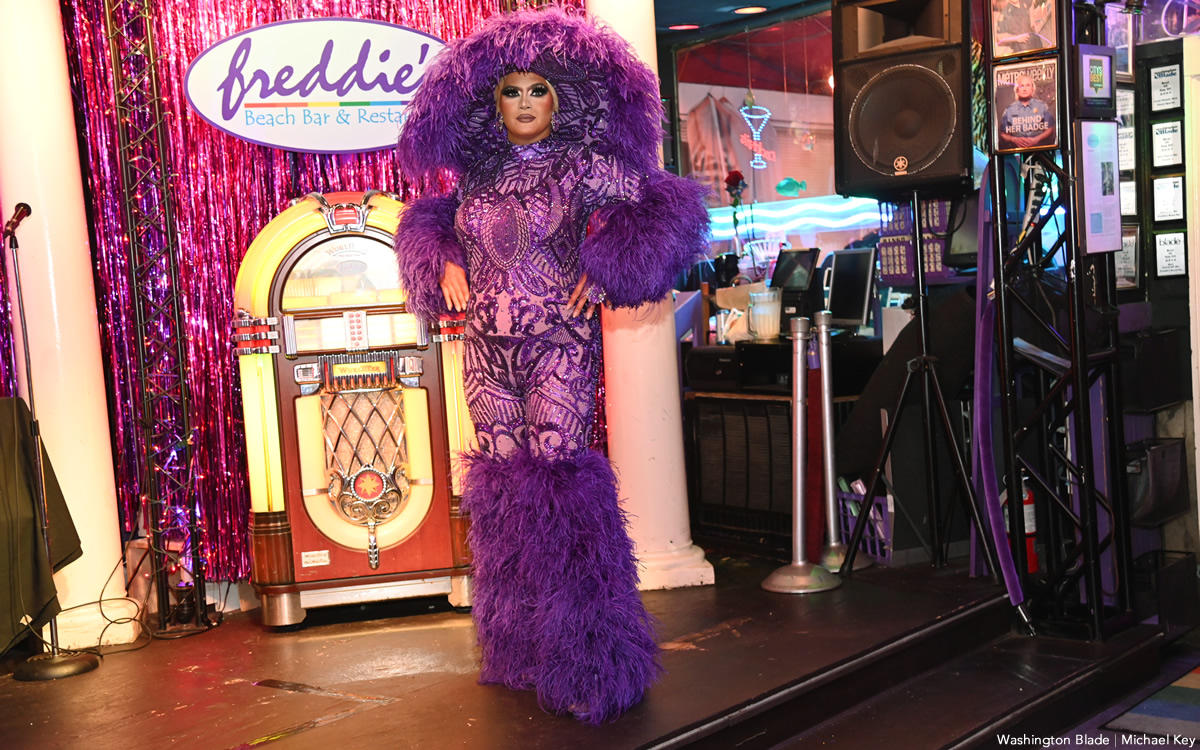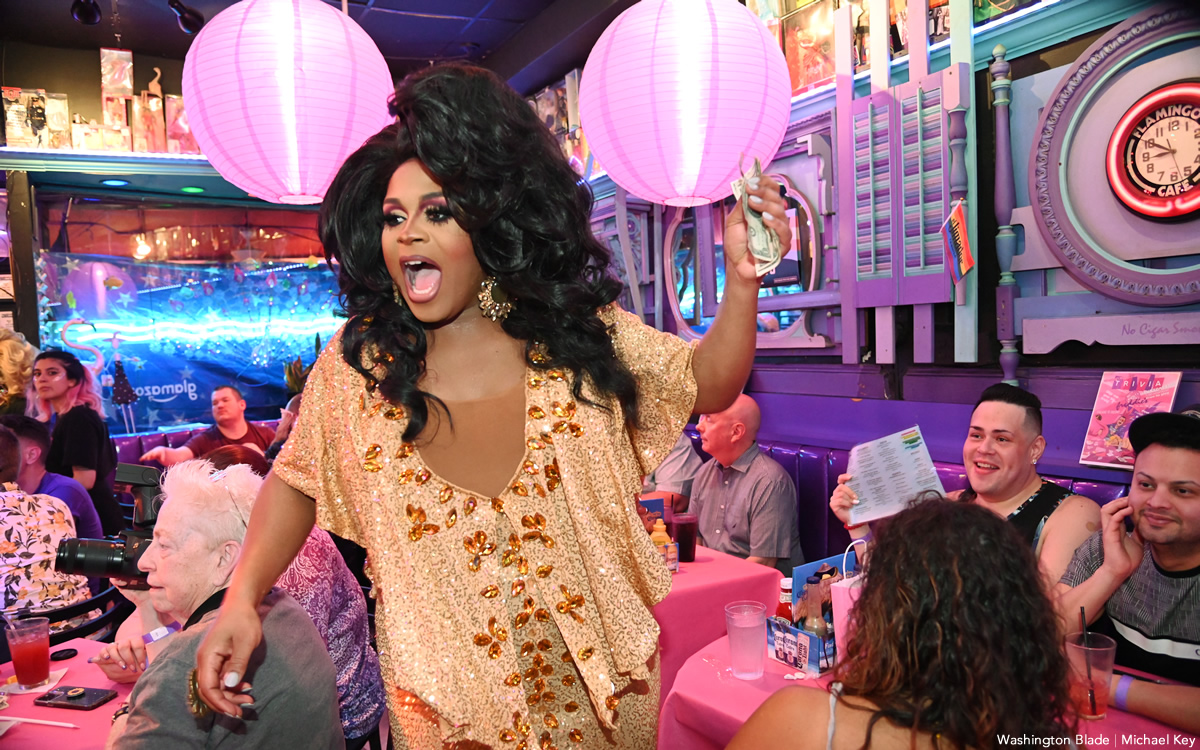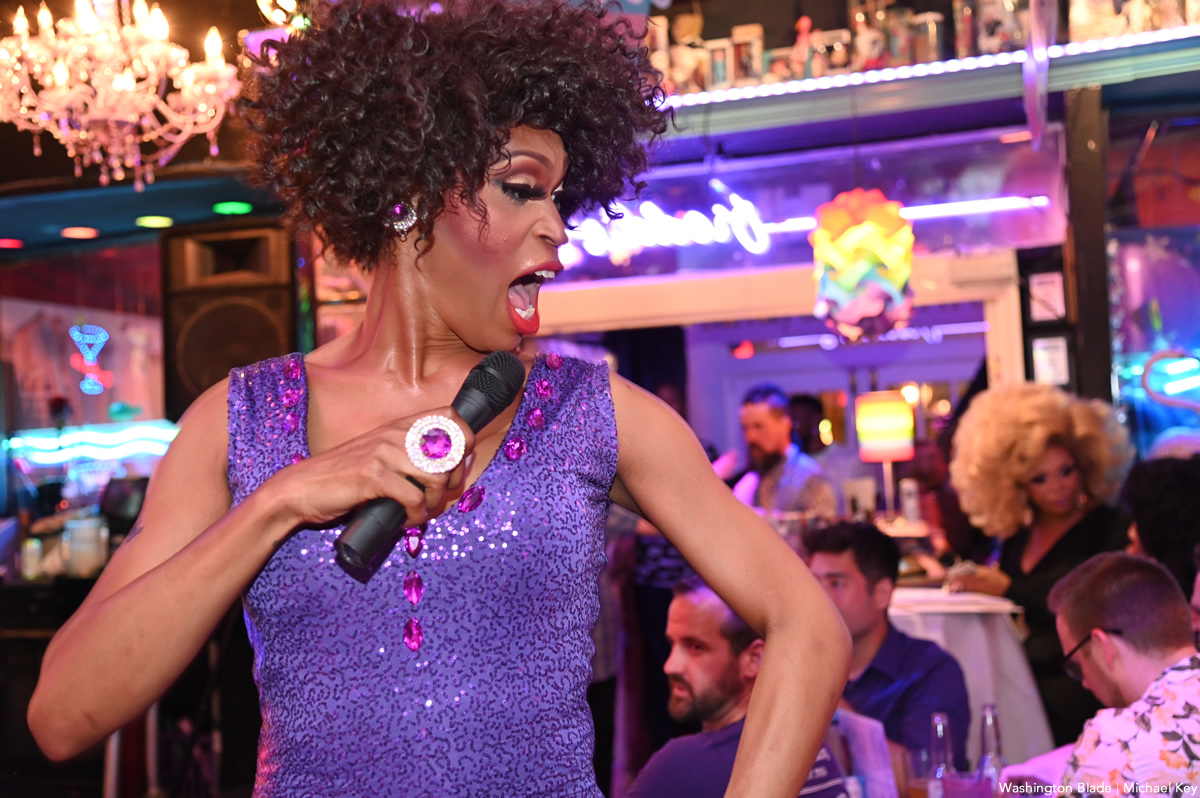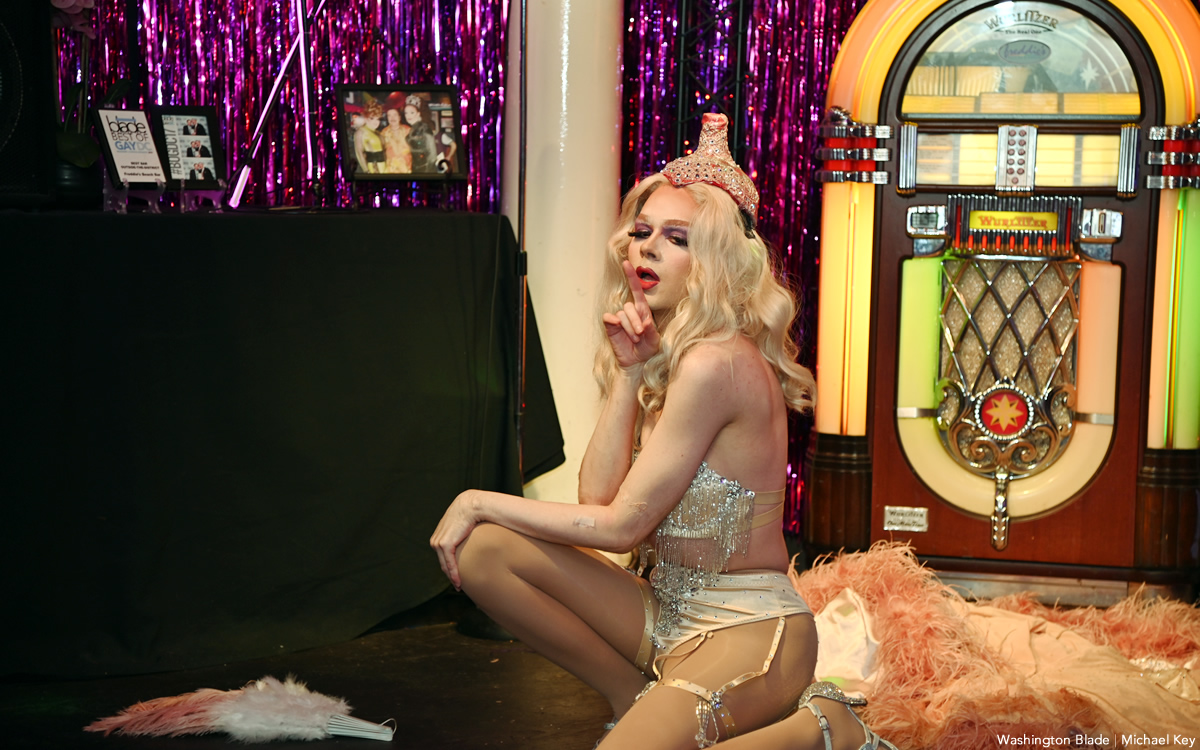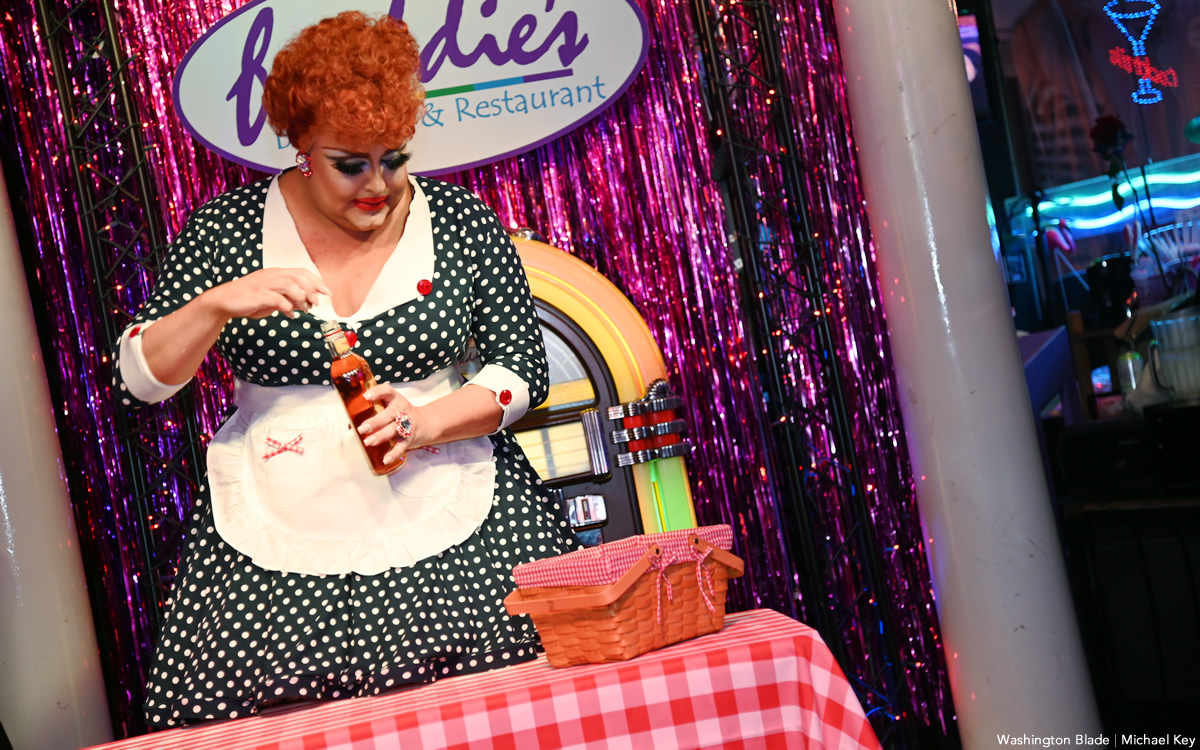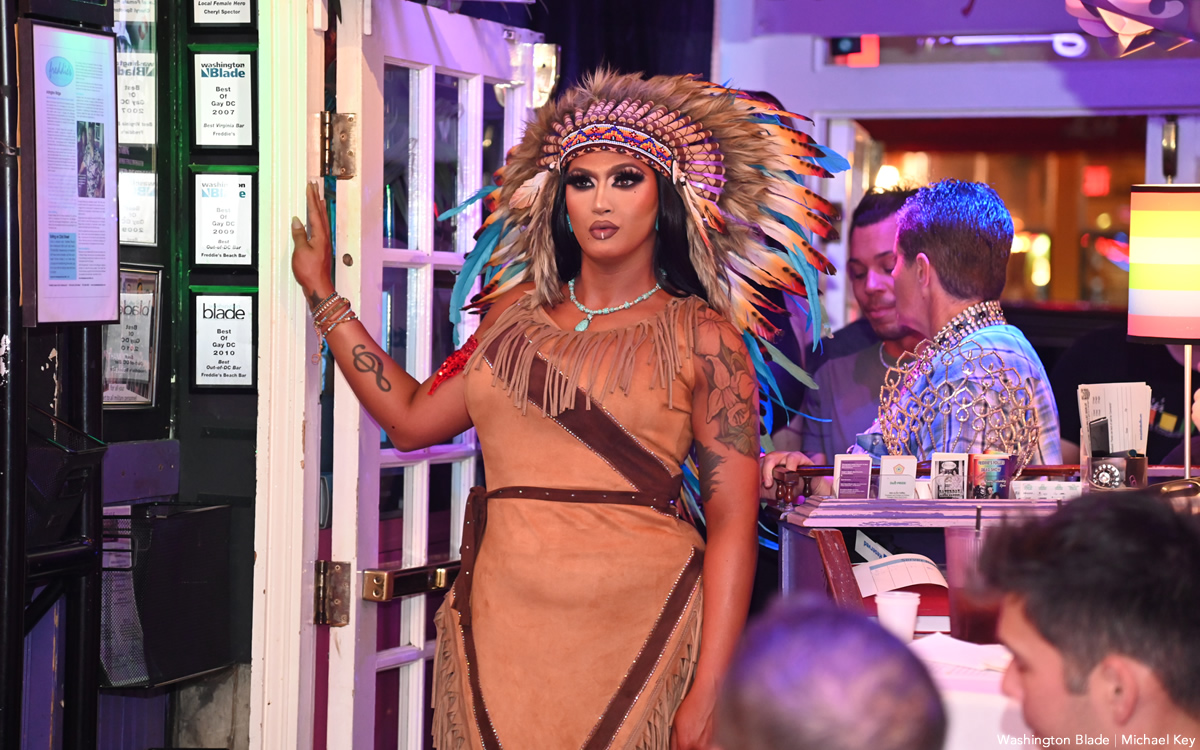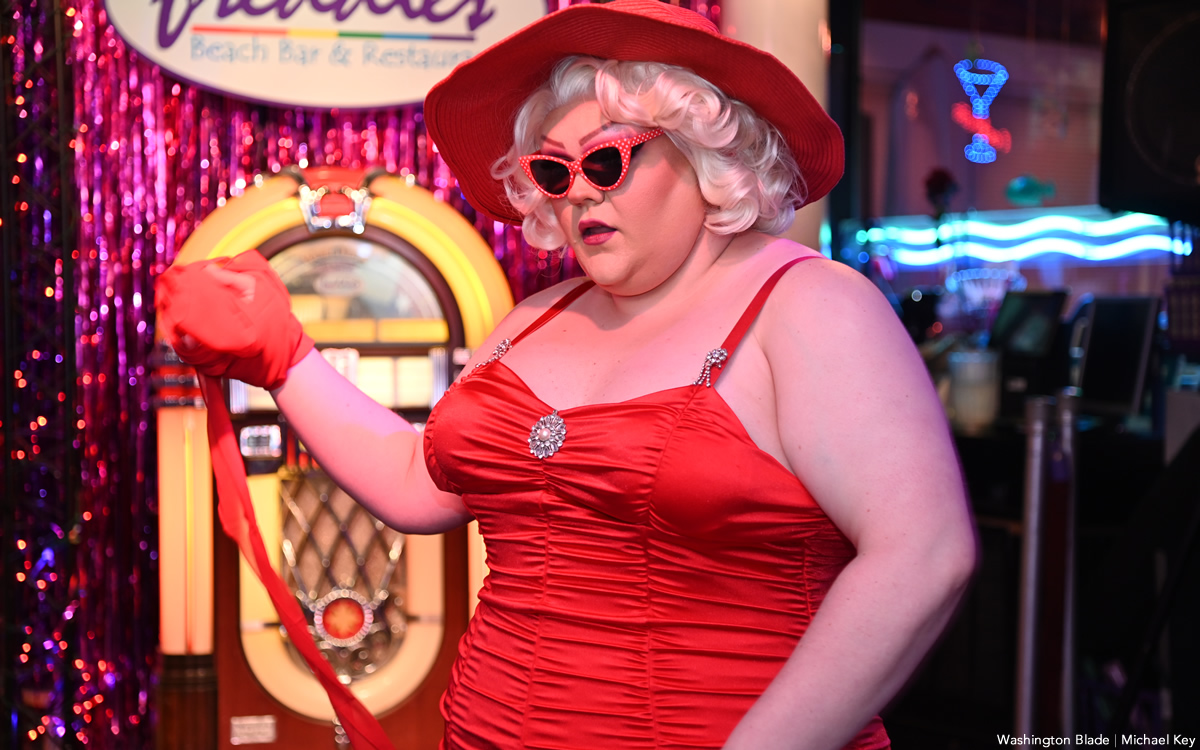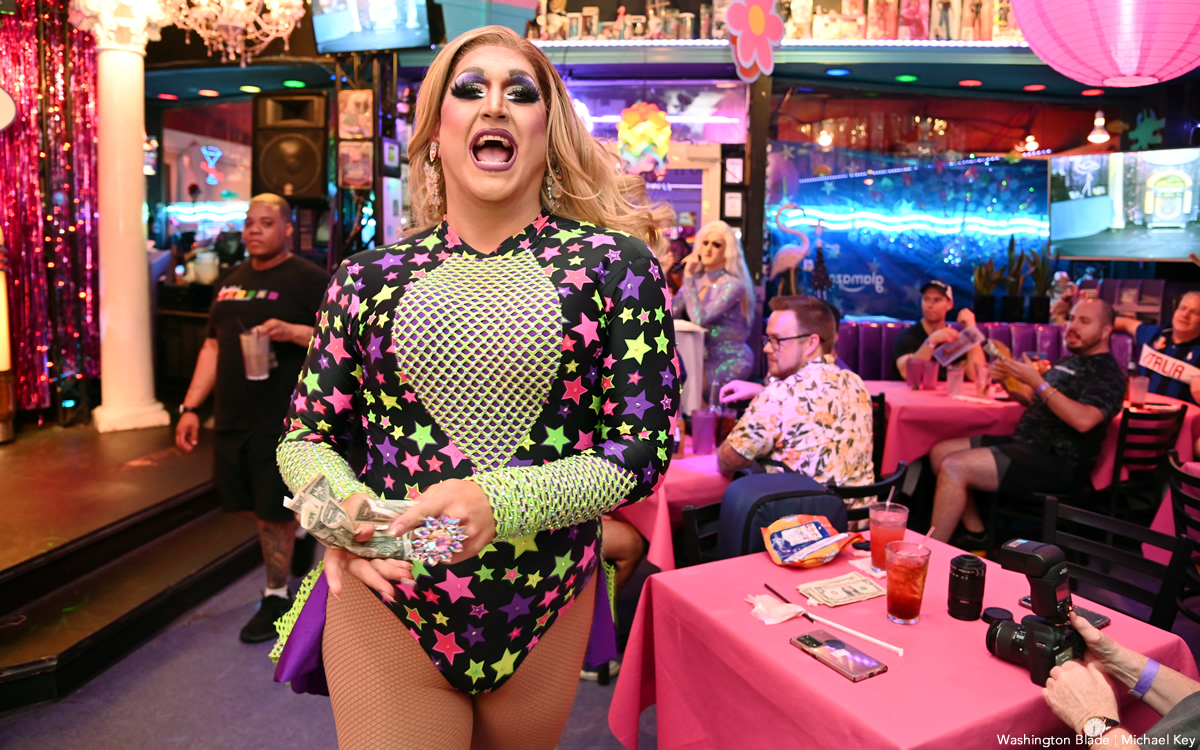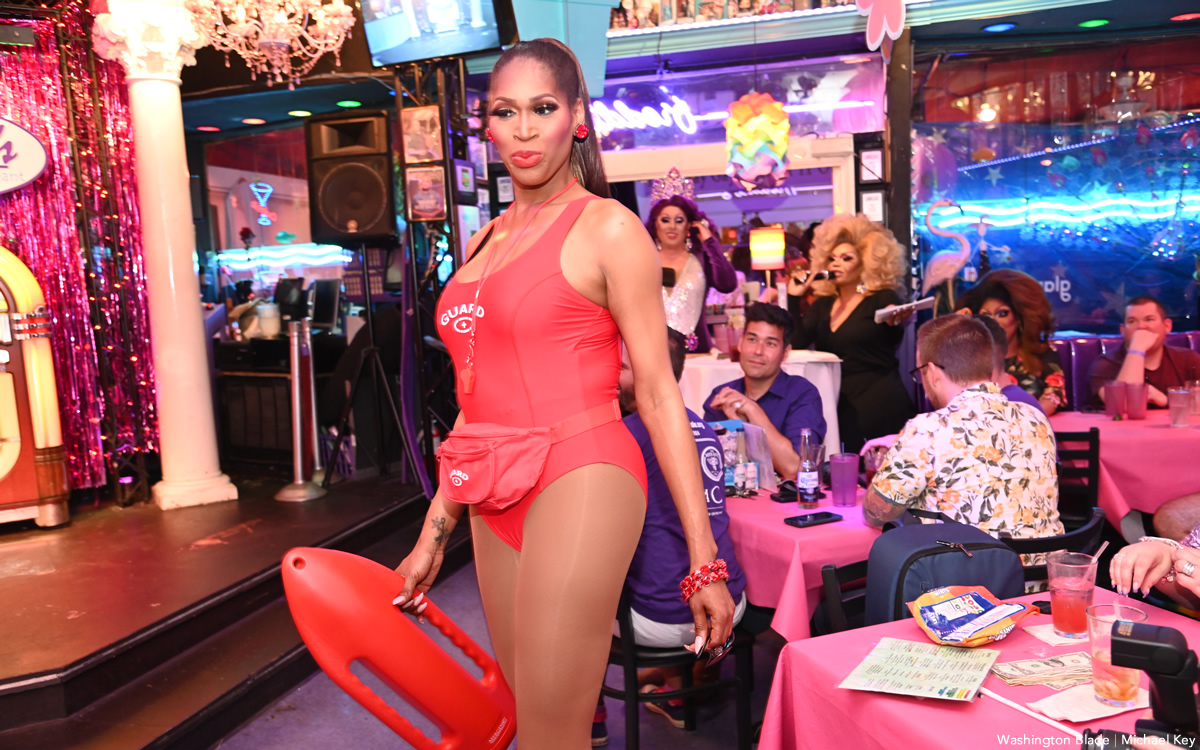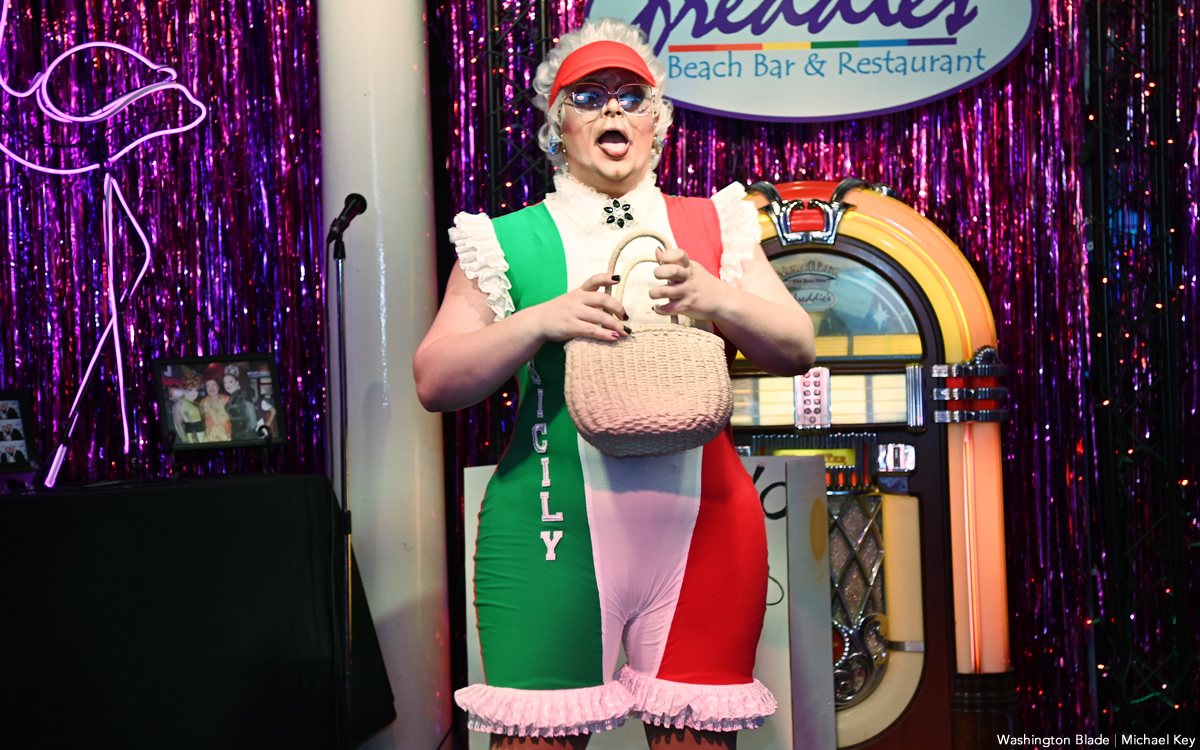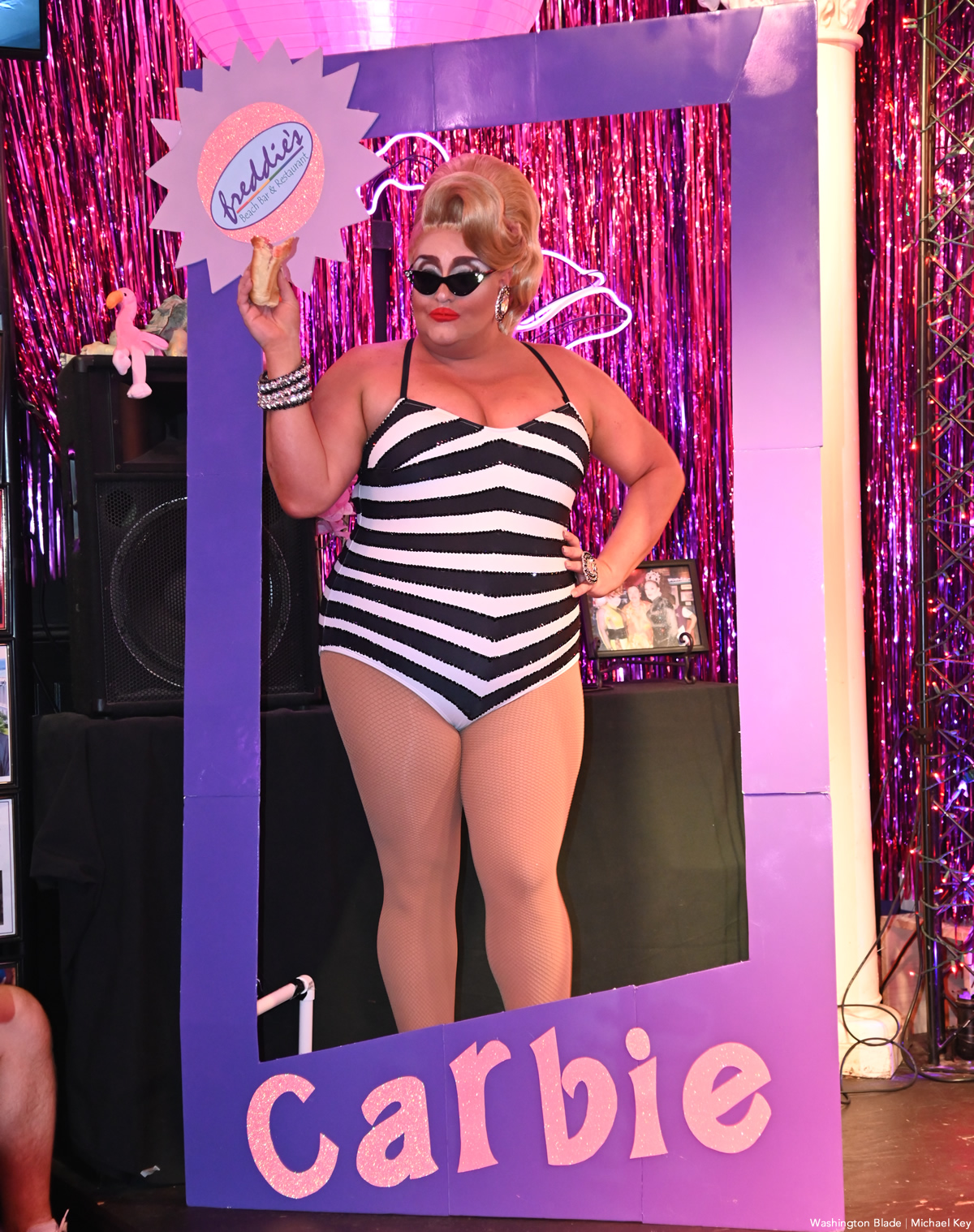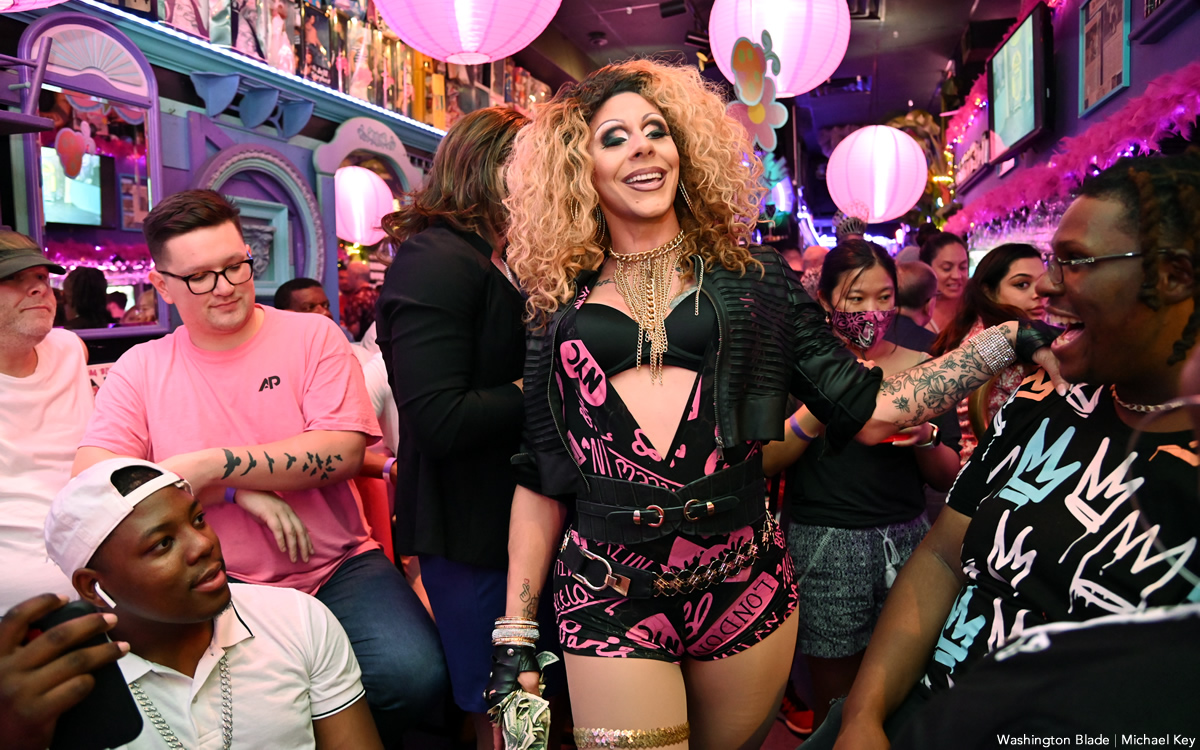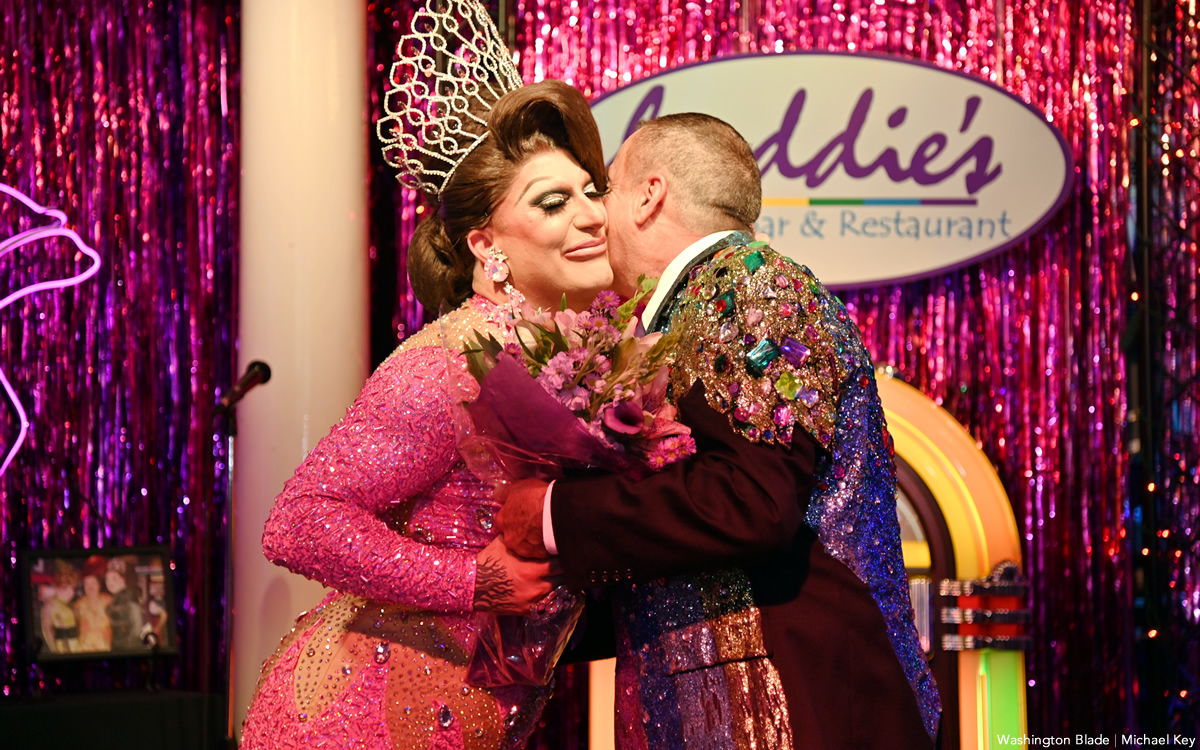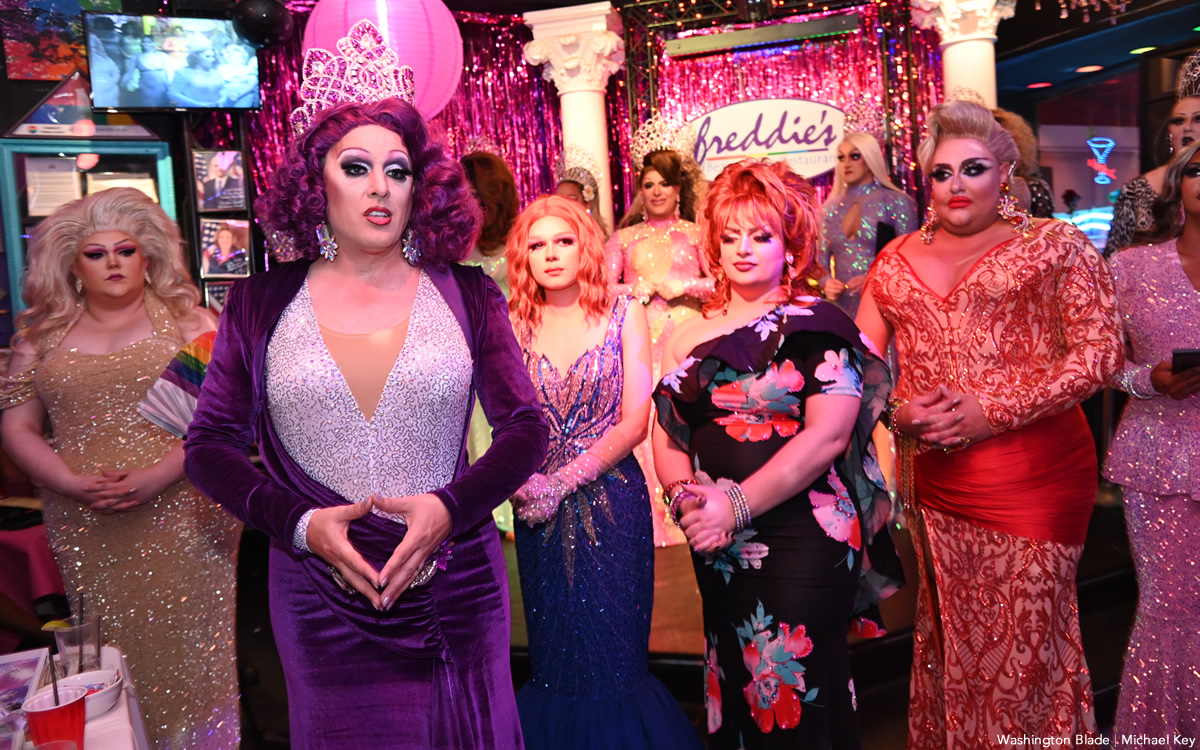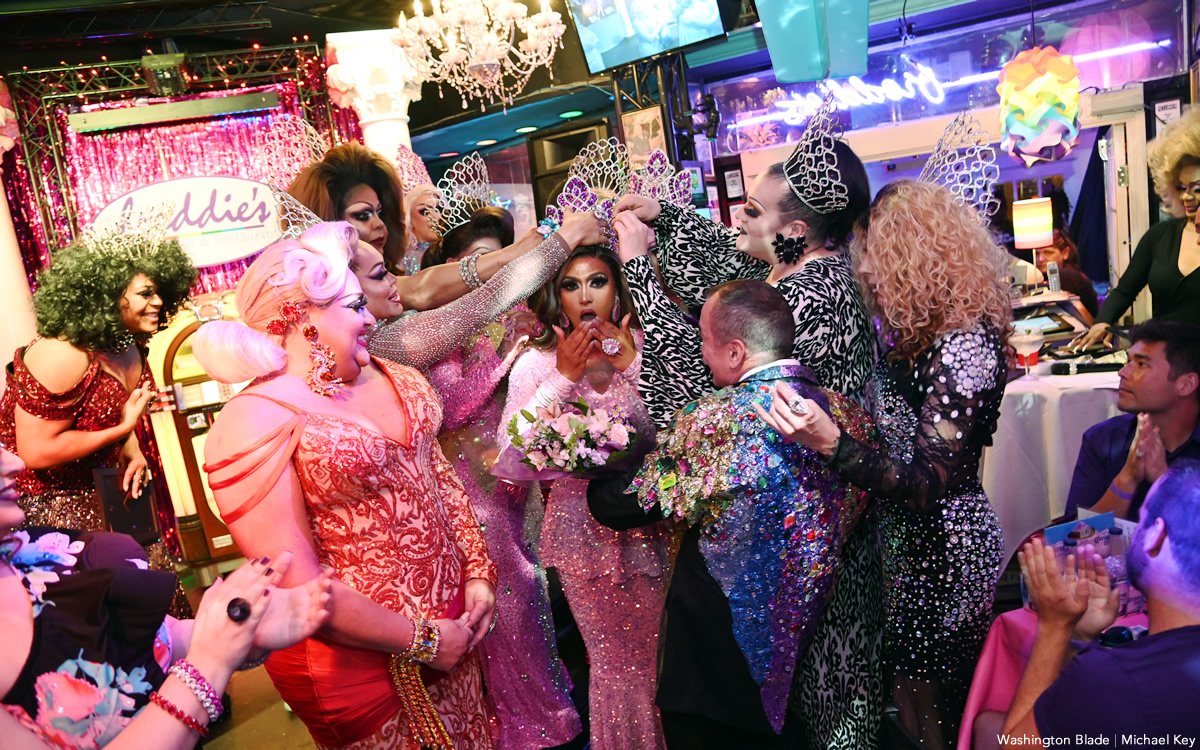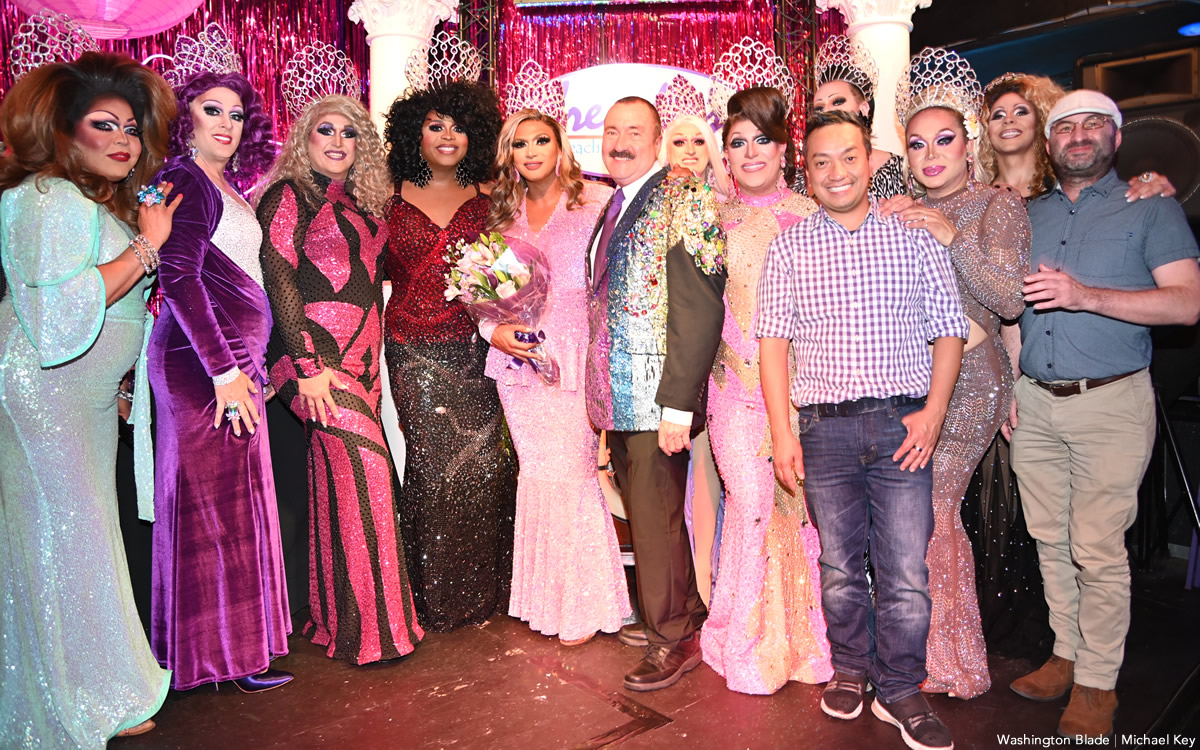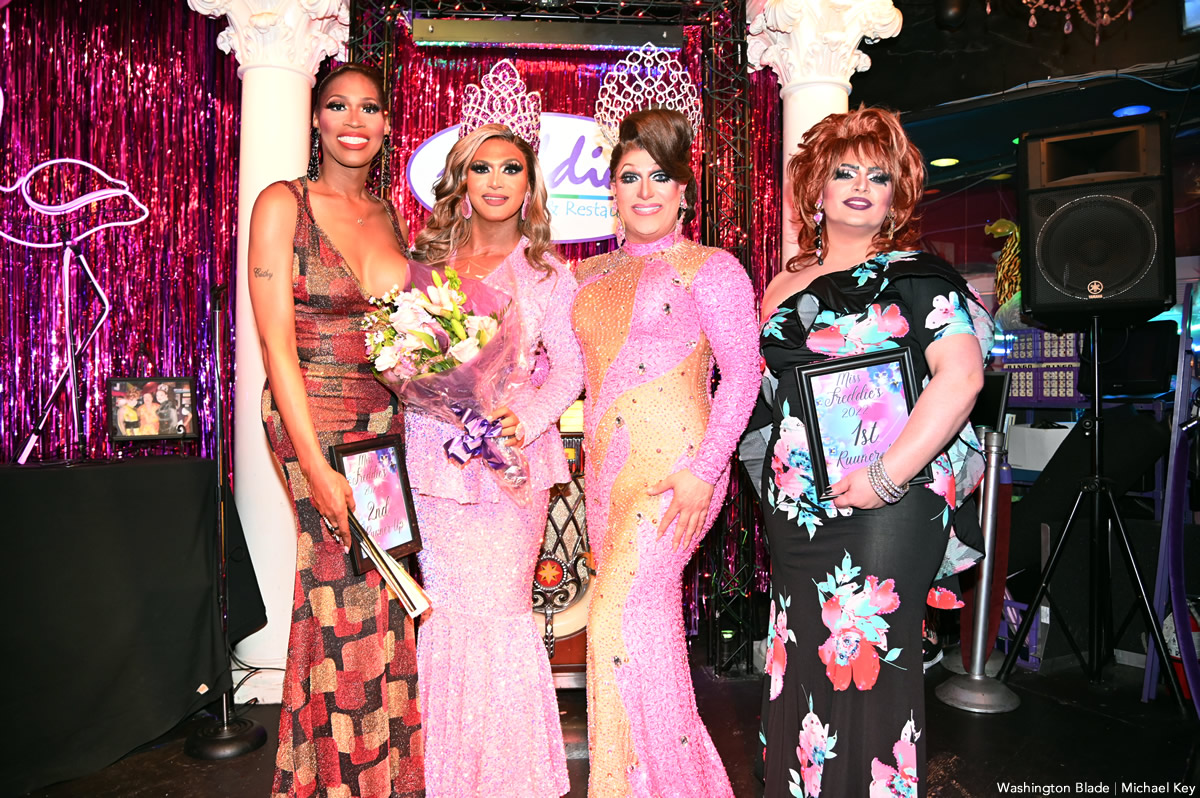 Check out final season of 'Grace and Frankie' — it ends well 
Groundbreaking show highlights queer, straight elders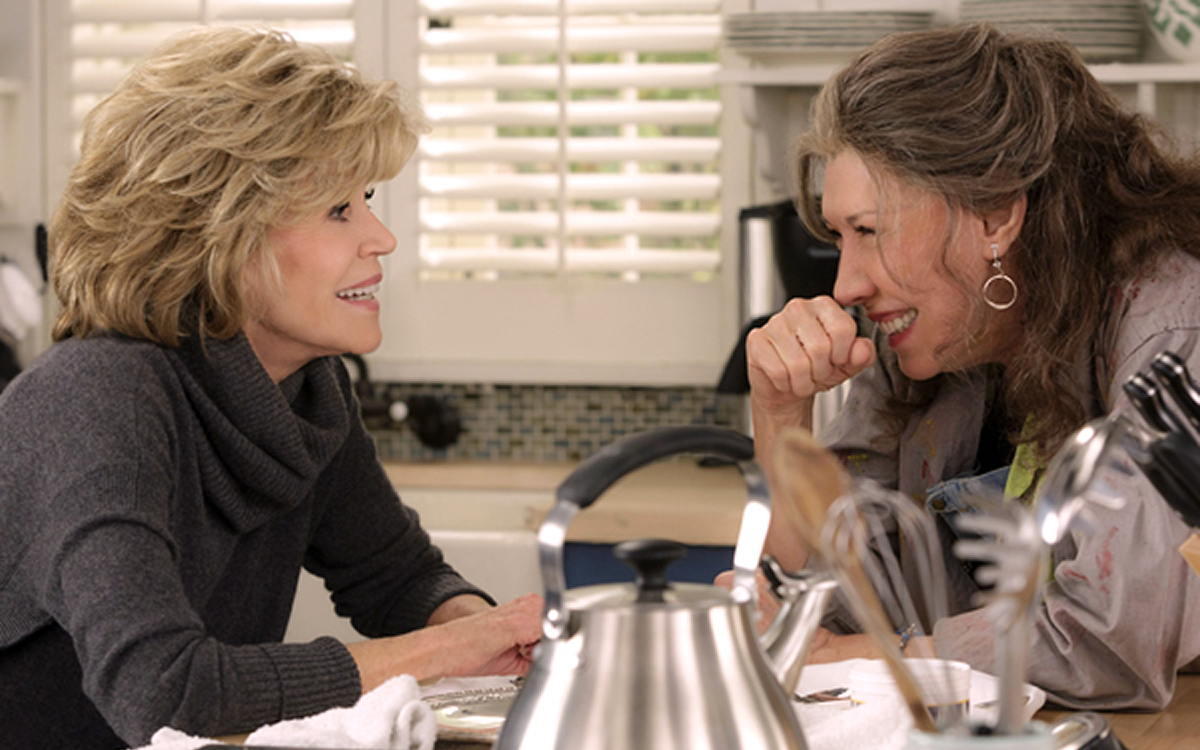 They make up a fake Jewish holiday (M'Challah) to avoid seeing their friends, lie to their kids about killing their bunny, obsess over playing John Adams in a (very gay) community theater production of the musical "1776" and create vibrators that glow in the dark. Their children sell their house out from under them and make them wear panic alerts.
These people might well creep you out in real life.
But, thankfully, they're the funny and engaging characters on "Grace and Frankie," the series, whose seventh and final season has recently dropped on Netflix.
The show, starring Lily Tomlin, 82, (Frankie) and Jane Fonda, 84, (Grace) as two hetero elders whose husbands (Martin Sheen, 81 as Robert and Sam Waterston, 81, as Sol) leave them to marry each other, is, deservedly, Netflix's longest-running series.
In 2019, there were 54.1 million people in the United States over 65, according to a Administration for Community Living of the U.S. Department of Human Services report. Elders, the study says, are expected to make up 2l.6 percent of this country's population by 2040.
There are nearly three million (2.7 million) LGBTQ people over aged 50 in the U.S. and 1.1 million queer elders 65 and older in this country, according to a 2017 Movement Advancement Project and SAGE report.
Yet aside from "Transparent," few TV series (broadcast, cable or streaming) have featured, let alone, been centered around, older queers.
"Grace and Frankie" is the rare series that's focused on the lives of elders (hetero and queer). Unlike some shows that showcase older people, it's been mostly entertaining, even thought provoking, rather than dull or didactic throughout its run.
Set in San Diego, "Grace and Frankie" throughout its seasons has told the story of how Frankie and Grace have created a life of their own as Robert and Sol have entered a new chapter of their lives as a same-sex couple.
Frankie, Grace, Robert and Sol, who are in their 70s, are affluent. Robert and Sol are successful divorce lawyers. Grace has run a flourishing cosmetics company. Frankie is a new-agey artist who teaches art to ex-convicts.
When Robert and Sol say that they're leaving them to wed each other because same-sex marriage has become legal in California, Frankie says she's done a fundraiser for that.
The beach house where Grace and Frankie live is breathtakingly gorgeous. Yet these characters encounter the indignities and dilemmas of aging from learning about social media to coming out in late life to memory loss to end-of-life decisions.
Grace and Frankie run up against the condescension that older women often face. Yet though these are serious concerns, "Grace and Frankie" hasn't been a downer.
In one episode, as I've written before in the Blade, Grace and Frankie, though they're practically jumping in front of his face, can't get a store's sales clerk to notice them. Because he's paying so much attention to a young woman. Frankie gives up and steals a pack of cigarettes. If "you can't see me," Frankie says, "you can't stop me."
In season two, their friend Babe (Estelle Parsons), who is terminally ill, tells Frankie and Grace that she wants them to help her end her life. Though it's difficult emotionally for them, the women give their friend Babe a good-bye party that's joyous without being maudlin.
Robert and Sol deal with Robert being in the early stages of dementia. This narrative is touching, but not sappy. Though you should have a tissue in hand for Robert and Sol's elevator moment in the show's finale.
Like many old people, the characters have their ups and downs in relating to their adult children. These off-spring from Brianna (June Diane Raphael), a 21st century Cruella de Vil, to Bud (Baron Vaughn), the often wrong-headed "good son," would try any elder's soul.
The main pleasure of "Grace and Frankie" is watching Tomlin and Fonda. The two forces of nature, friends since their "9 to 5″ days, make you laugh and cry with the BFFs Grace and Frankie.
TV series, like everything, have to end. Check out "Grace and Frankie." It ends well.