Home and garden events for fall
Pottery on the Hill, Germantown Family Festival and more in coming weeks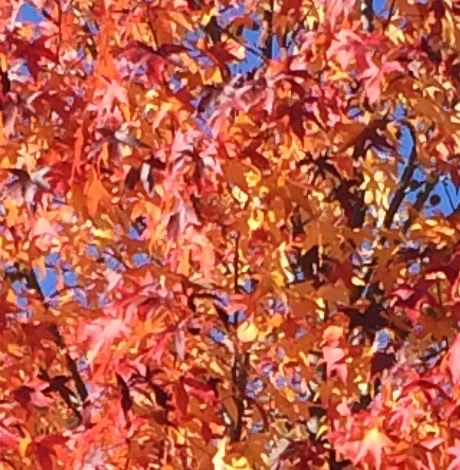 View architecture from around the world at World Architecture Day on Monday, Oct. 3 starting at 10 a.m. at the Hirschhorn Museum and Sculpture Garden (700 Independence Ave., S.W.). Tours led by experts such as Kriston Capps of the Atlantic and Deane Madsen of Architect Magazine, will showcase how the museum changed design with its "rebellious, modern style." Details at hirschhorn.si.edu.
Seventeen of the country's top ceramic artists will gather at Hill Center at the Old Naval Hospital (921 Pennsylvania Ave., S.E.) for the Pottery on the Hill Show & Sale on Oct. 29-30 offering table platters, mugs, cups, cooking pots, vases and more. It runs from 10 a.m.-5 p.m. Saturday and 11 a.m.-4 p.m. Sunday.  Details at potteryonthehilldc.org.
The Germantown Family Fall Festival will be held on Sunday, Oct. 9 from noon-4 p.m. at Safeway (19718 Germantown Rd.). The shops at Town Center will host their third annual event with face painting, snacks, a football-watching party and more. It's free. The event has a Facebook page for details.
The ninth annual Oktoberfest is Oct. 13-16 at the Doener Bistro (202 Harrison St., S.E.) in Leesburg, Va., and offers "merrymaking at its best" with "boot-drinking, chicken-dancing and Lederhosen-wearing like-minded friends" celebrating Bavarian style. Full details at doener-usa.com.
Live music takes over Adams Morgan on Saturday, Oct. 1 for the Adams Morgan PorchFest from 2-6 p.m. on various porches, patios and stoops in the neighborhood featuring 30 bands. Maps available at the event at the corner of 18th and Columbia Rd., N.W. Search for the event on Facebook for details.
The Rhode Island Avenue 2016 Fall Fest is also this weekend on Saturday, Oct. 1 from 10 a.m.-4 p.m. on Rhode Island between 20-24th streets, N.E. The event showcases "one of the hottest real estate markets in D.C." for a full day of "shopping, food and entertainment for the whole family." Details at riamainstreet.org.
Merrifield Garden Center, with locations in Merrifield, Fairfax and Gainesville (all Virginia) has gardening seminars scheduled throughout fall, a dog Halloween costume contest on Oct. 29, ladies night out on Nov. 17and its annual holiday open house Nov. 25-27. Full details and locations at merrifieldgardencenter.com.
Up for a weekend drive and treasure hunt? The Fredericksburg Big Flea Market is Oct. 22-23 at the Fredericksburg Expo Center (2371 Carl D. Silver Parkway, Fredericksburg, Va. Admission is $7. Details atthebigfleamarket.com.
The D.C. area has its own version two — the D.C. Big Flea Market will be held Nov. 5-6 at the Dulles Expo Center (4320 Chantilly Shopping Center, Chantilly, Va.) in the South Hall. Period and country furniture and collectibles of all eras including glassware, jewelry, silver, porcelain and more. Admission is $10. Details at thebigfleamarket.com or dullesexpo.com.
The Log & Timber Home Show, which offer two-story exhibits of life-size log and timber frame structures, furniture, decor and workshops, will be Oct. 21-23 at the Dulles Expo Center (4320 Chantilly Shopping Center, Chantilly, Va.) in the North Hall. Admission is $20. Details at dullesexpo.com.
Hillwood Estate, Museum and Gardens (4155 Linnean Ave., N.W.) has several events planned for fall including "gardener's focus: fall seasonal design,"(Oct. 4, 6,7, 11, 13, 14 and more) "a "container garden workshop: a succession of spring blooms from bulbs" on Nov. 12 and other tours and kid-friendly events. Full details at hillwoodmuseum.org.
Washington Spirit host largest halftime drag performance in NWSL history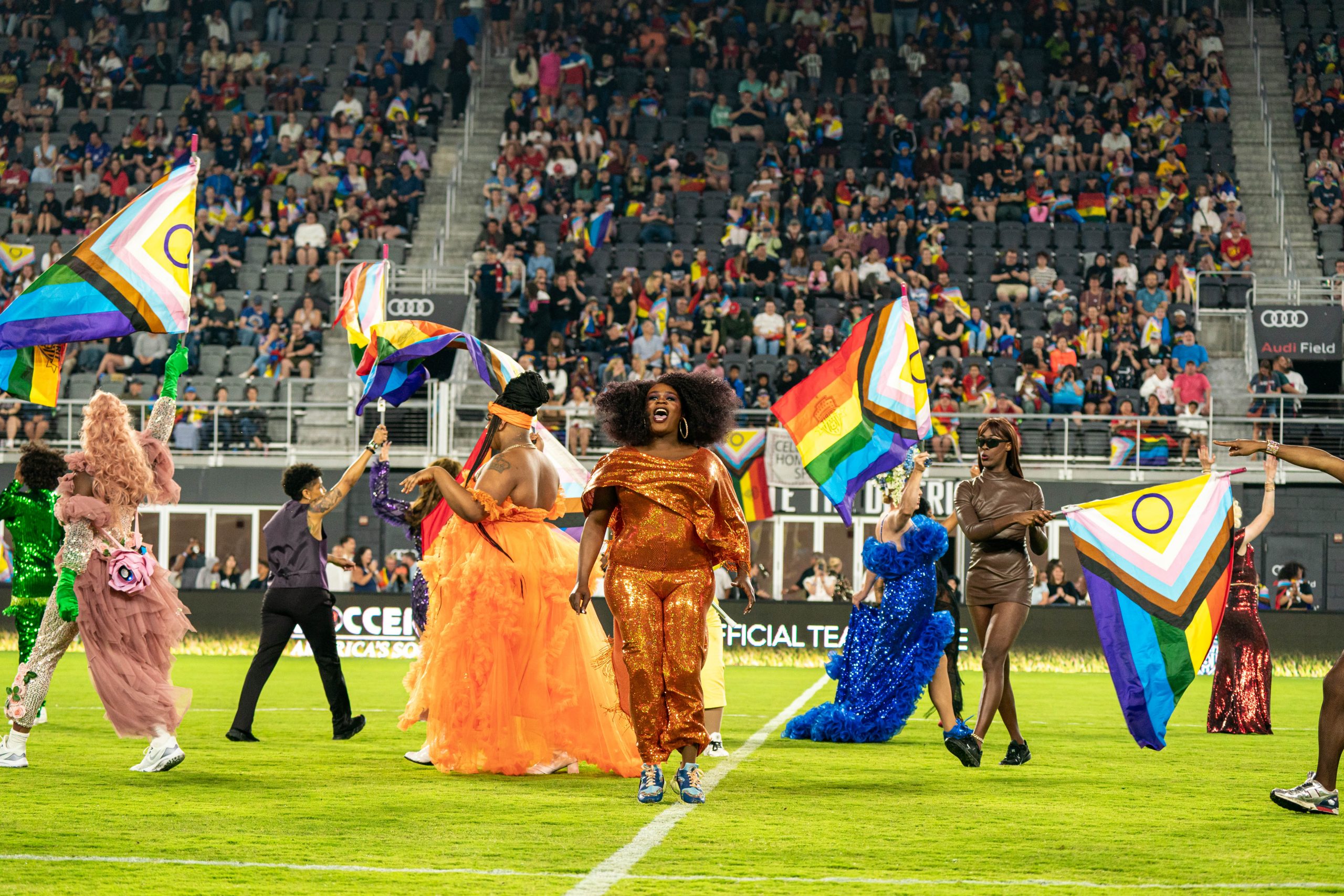 The Washington Spirit celebrated the LGBTQ+ community with the team's annual Pride Night at Audi Field this past Saturday. Highlighting that evening's Pride-themed festivities was a
halftime drag performance, featuring over a dozen drag performers from around the
DMV. It was the largest halftime drag performance in NWSL history.
Performers included: Shiqueeta Lee, KCByonce, Citrine the Queen, Elektra Gee, Kabuki Bukkake, Delila B. Lee, Capri Bloomingdale, Tara Ashleigh Austin, Gigi Couture, Dorsell Phinn, Tula, Twix the Drag Queen, Bootsy Omega, Princeza.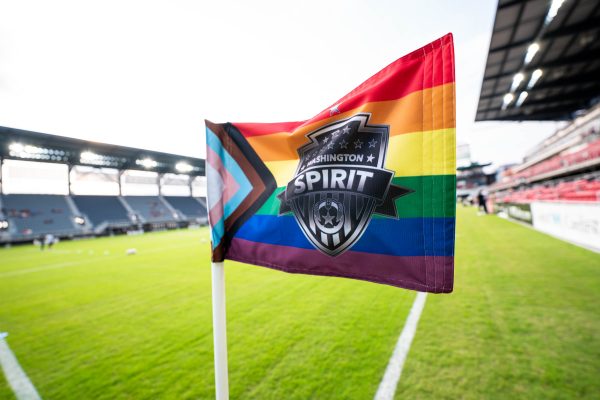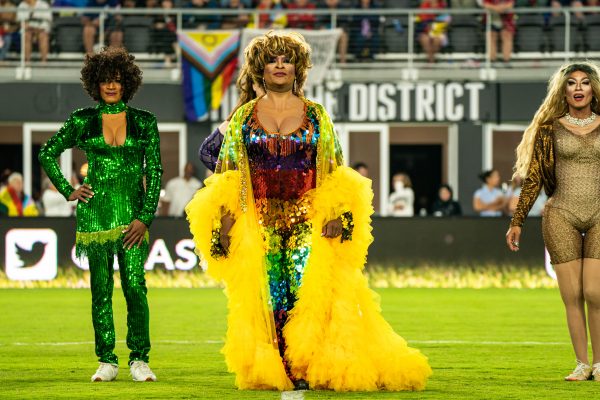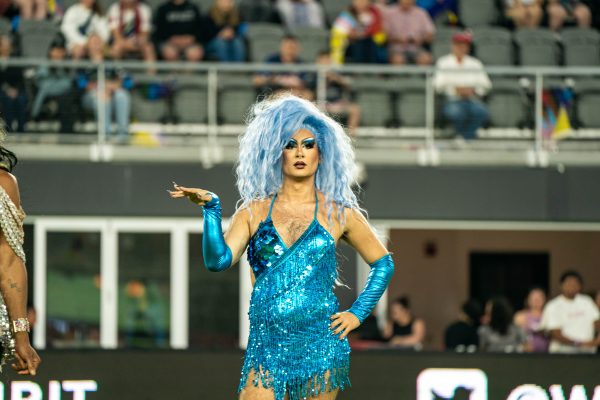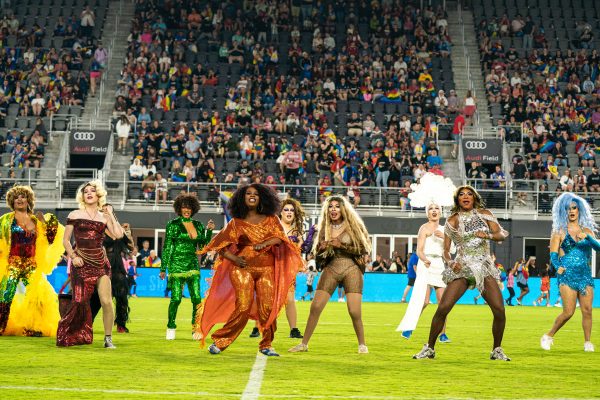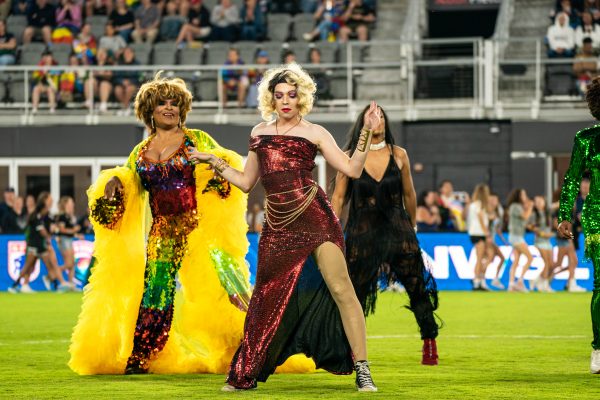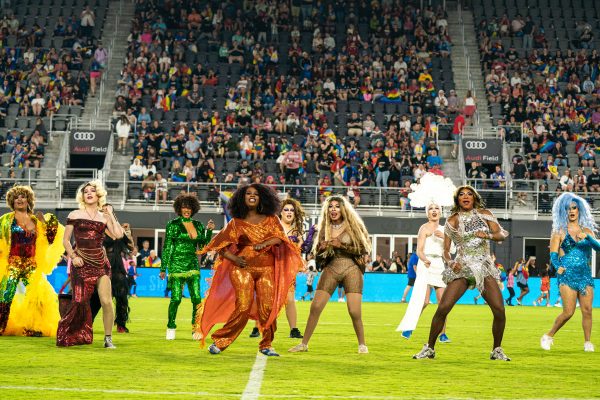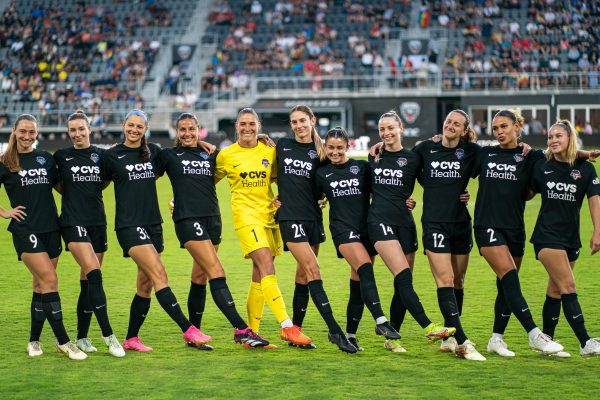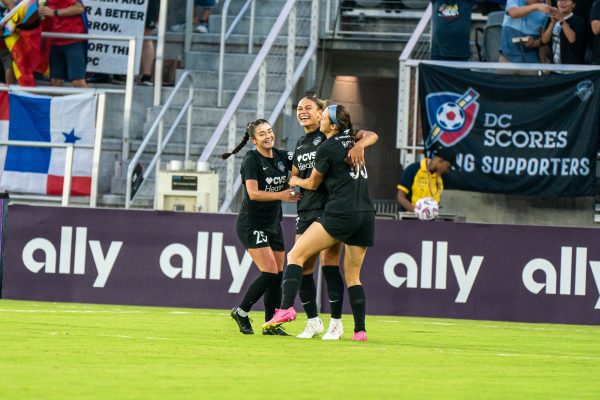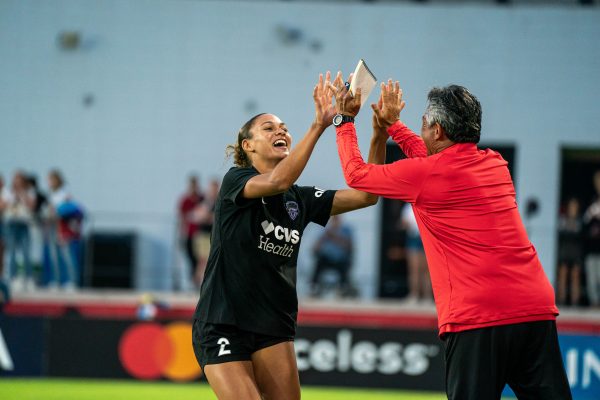 PHOTOS: Reston Pride
Annual LGBTQ celebration held at Lake Anne Plaza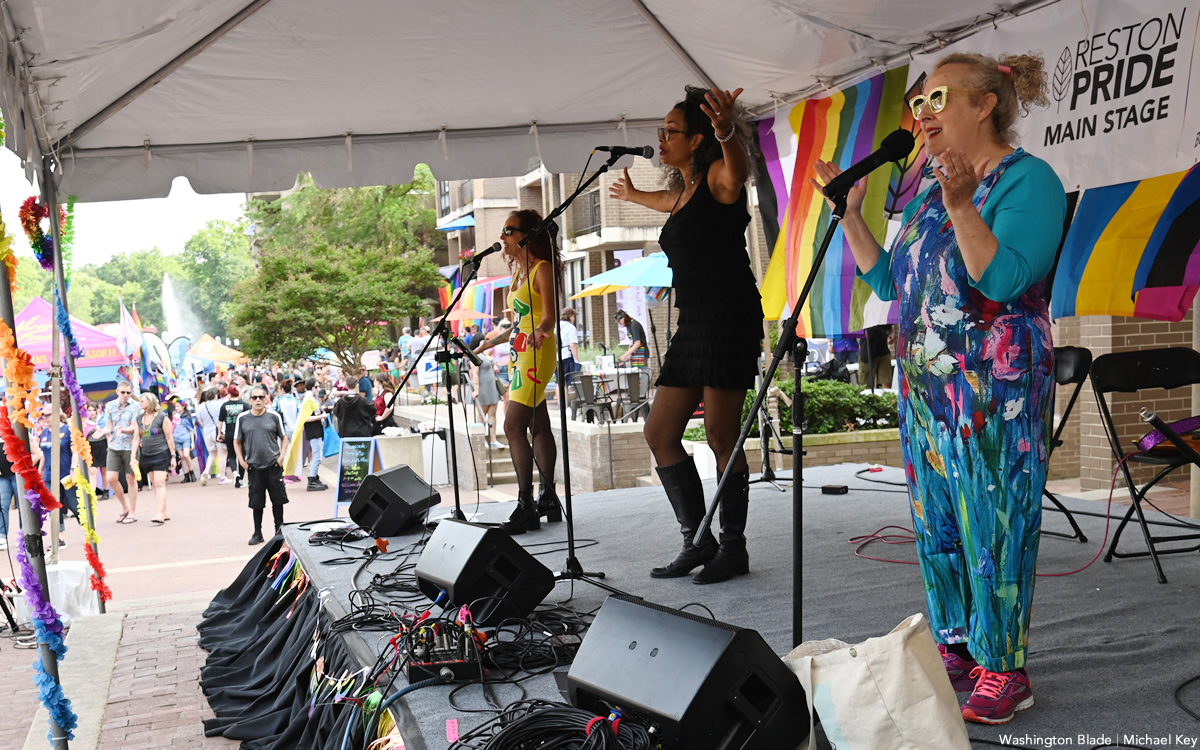 The 2023 Reston Pride Festival was held at Lake Anne Plaza in Reston, Va. on Saturday, June 3. The music group Betty was the headliner of the festival.
(Washington Blade photos by Michael Key)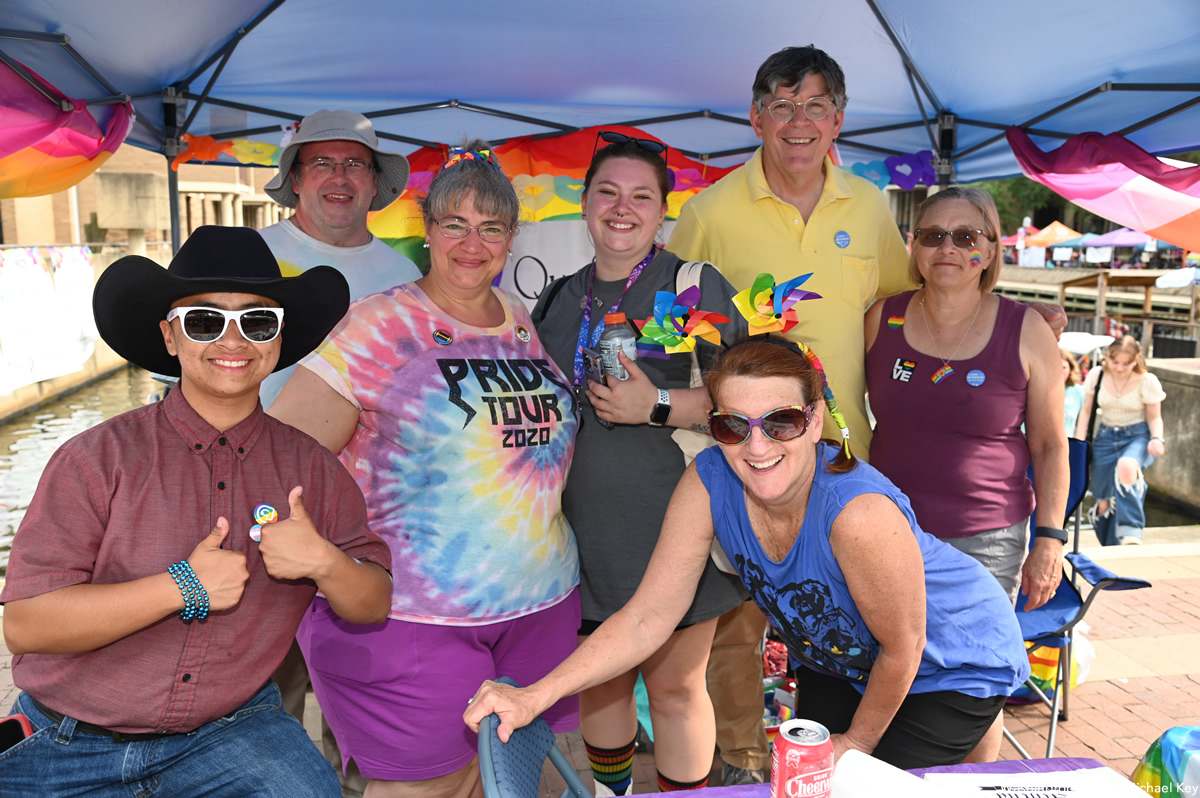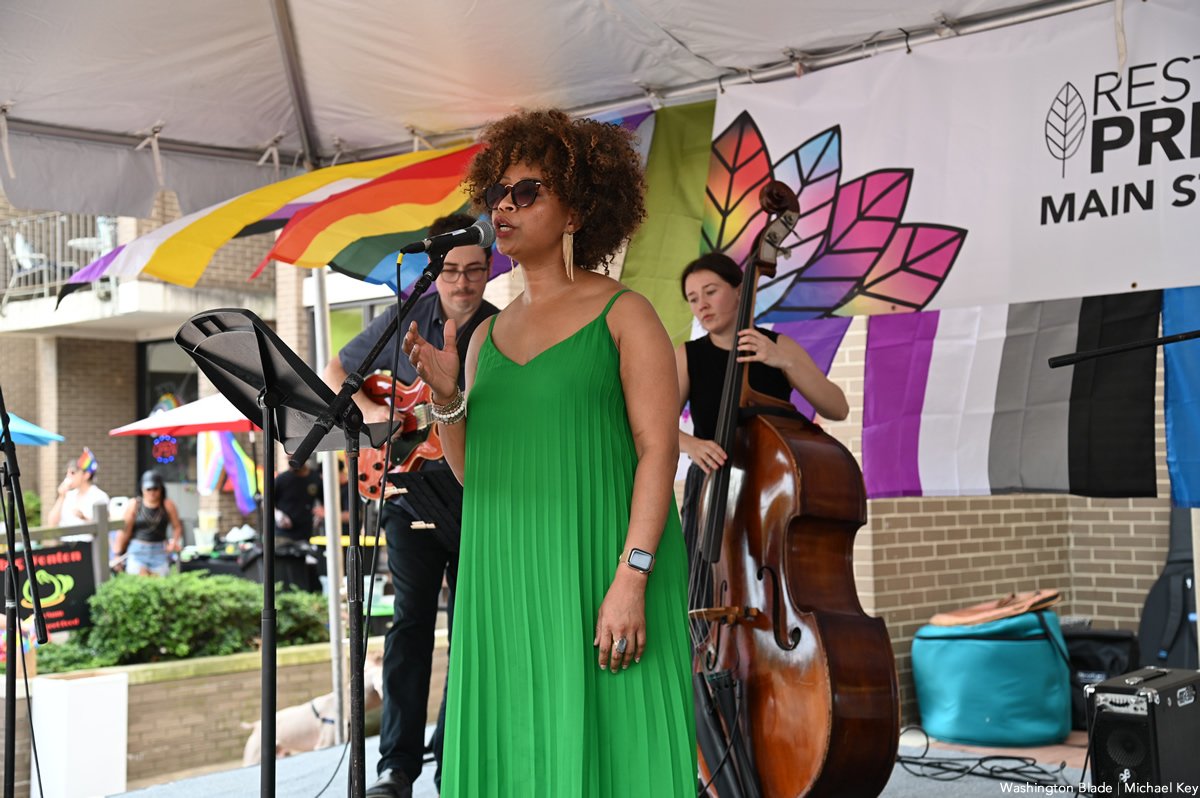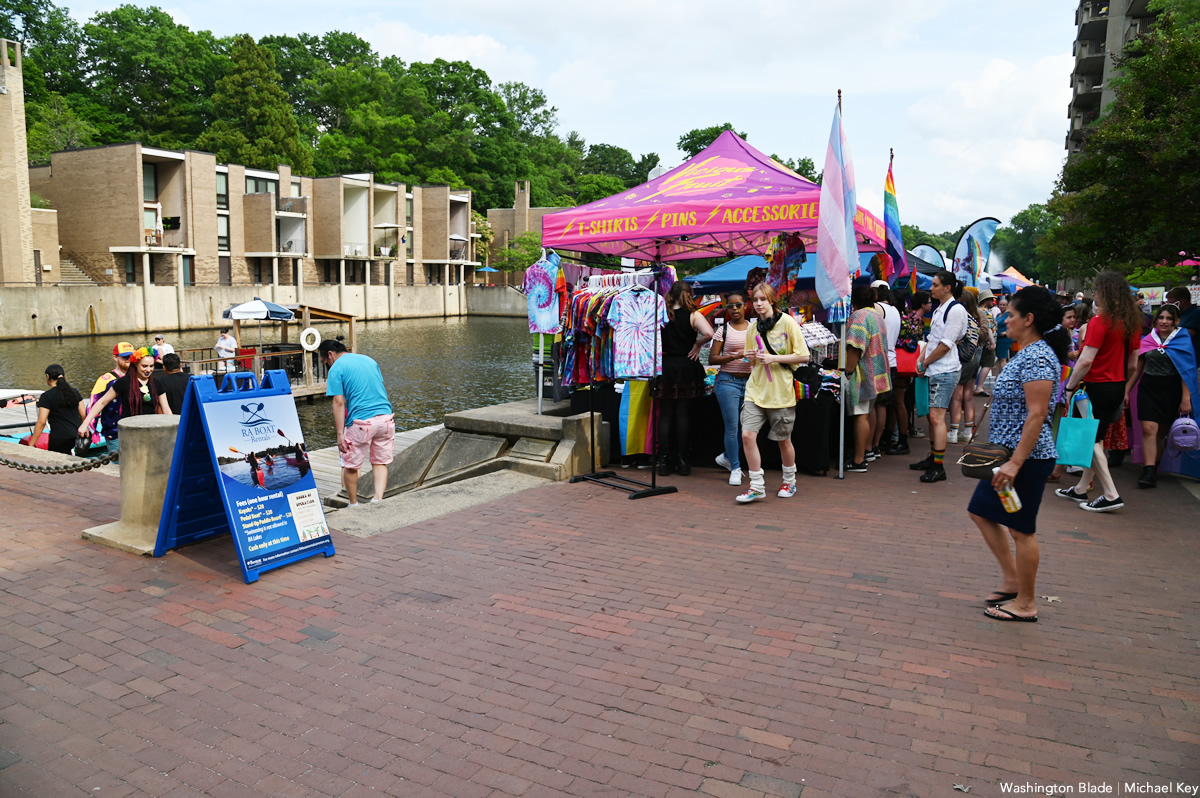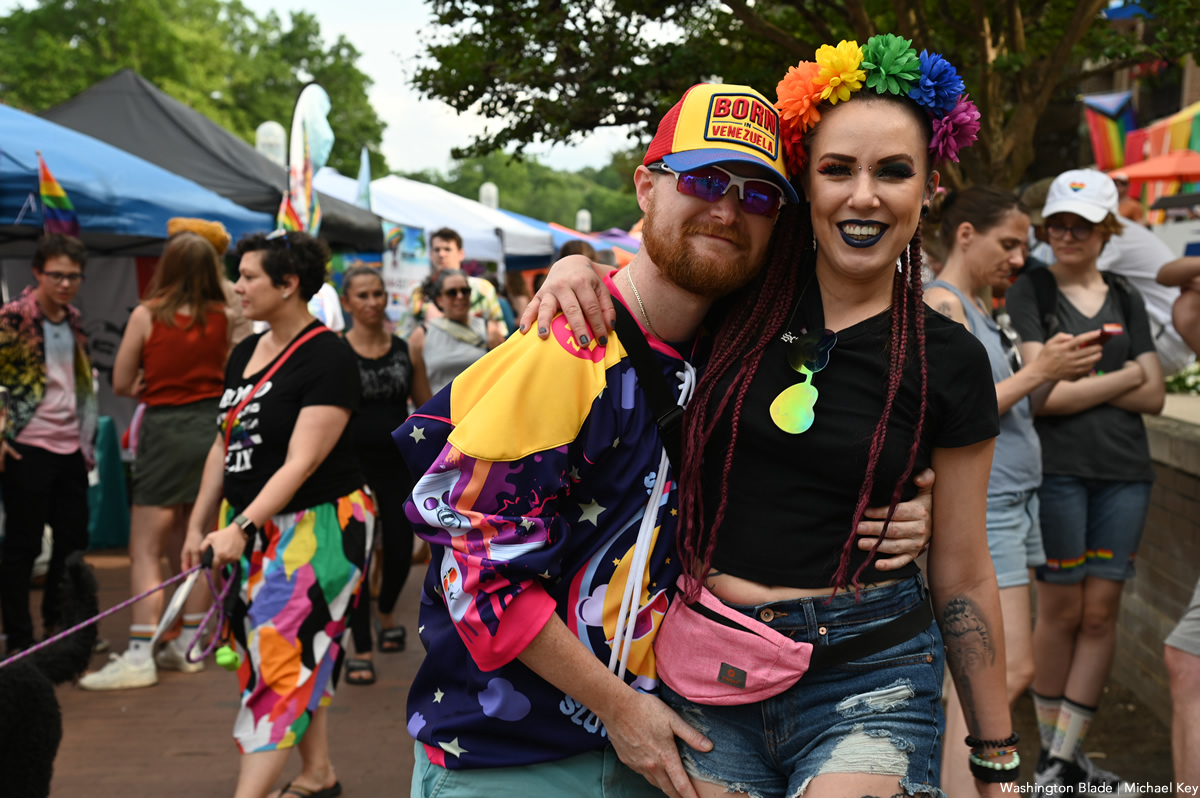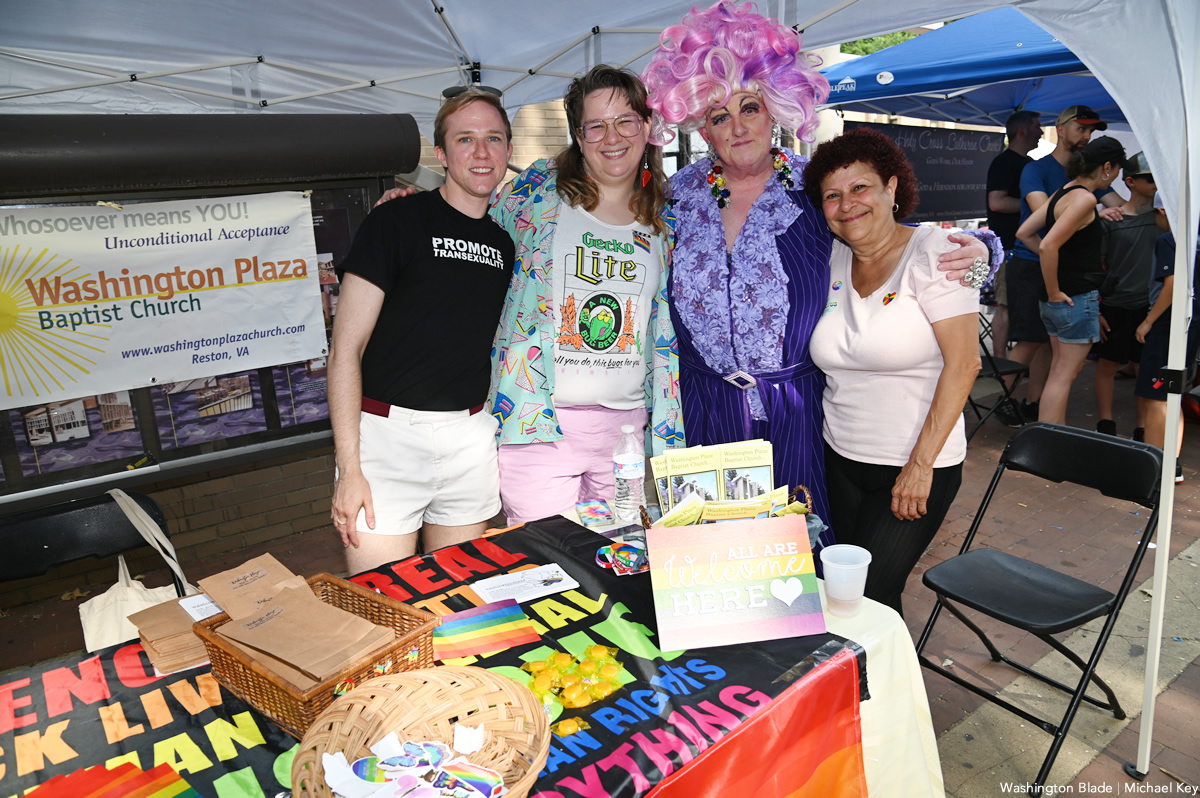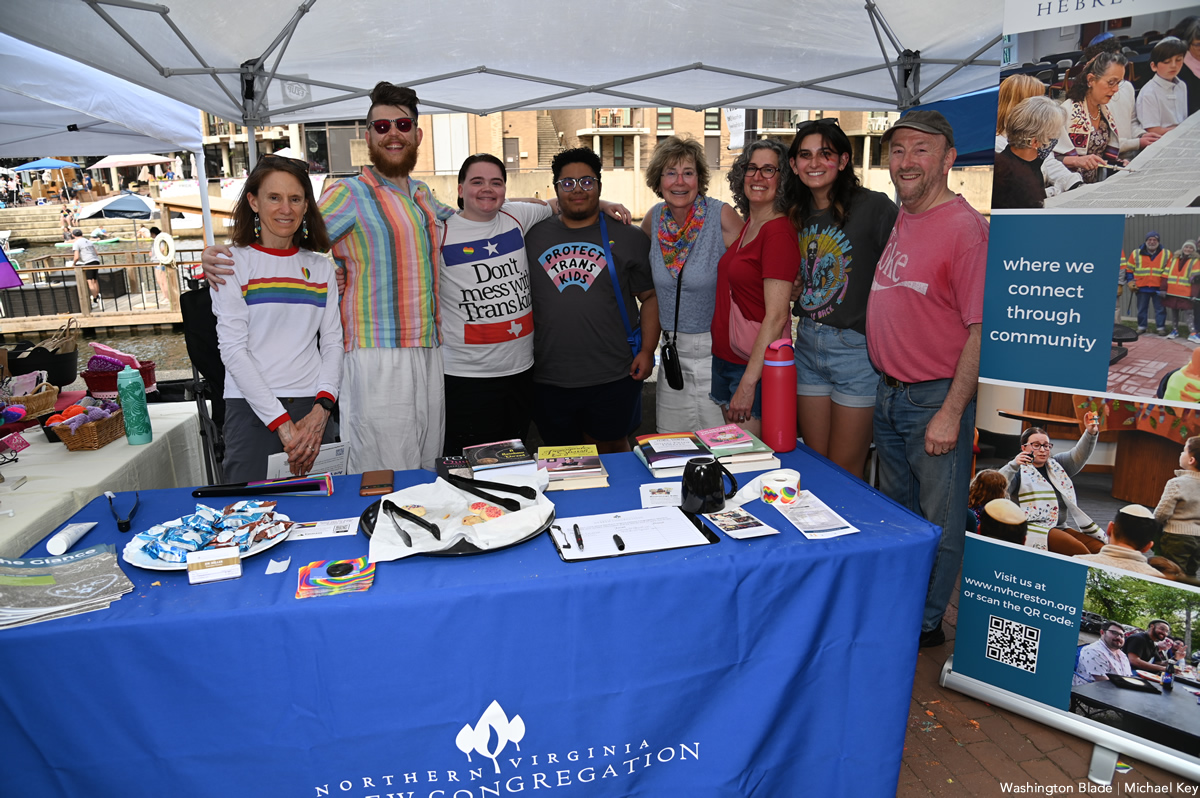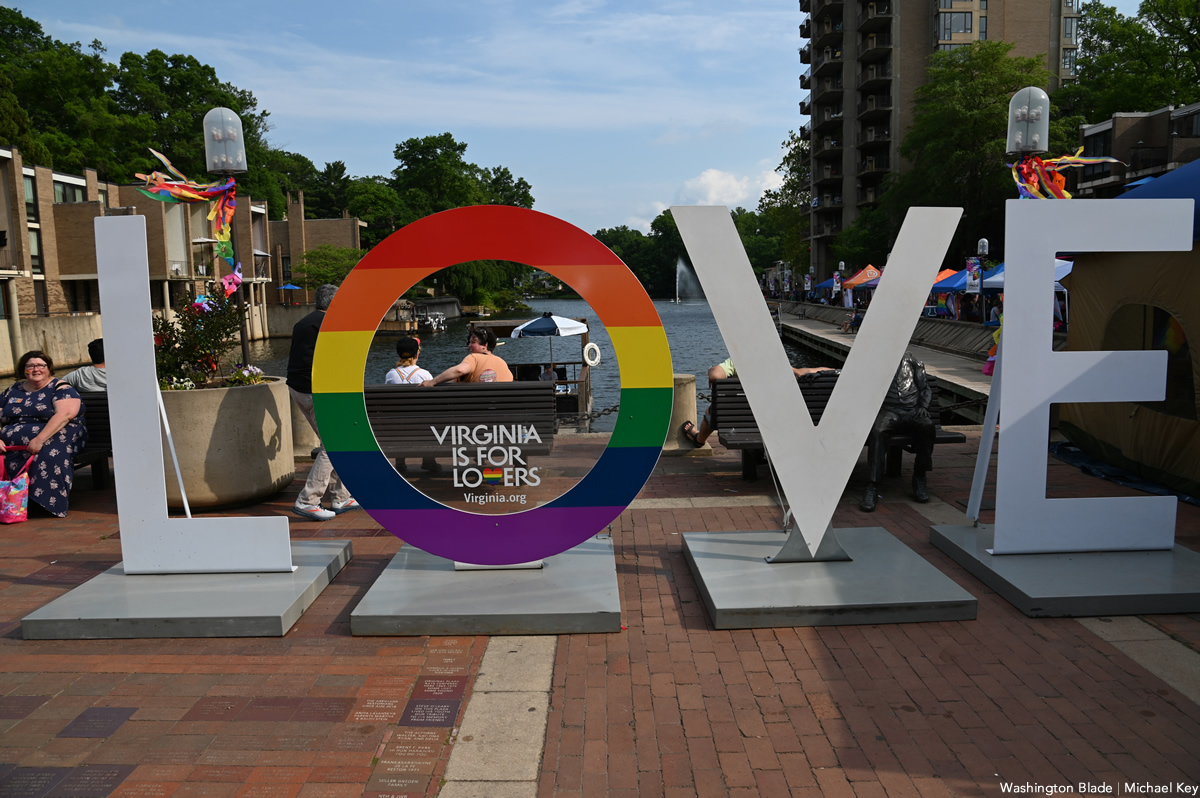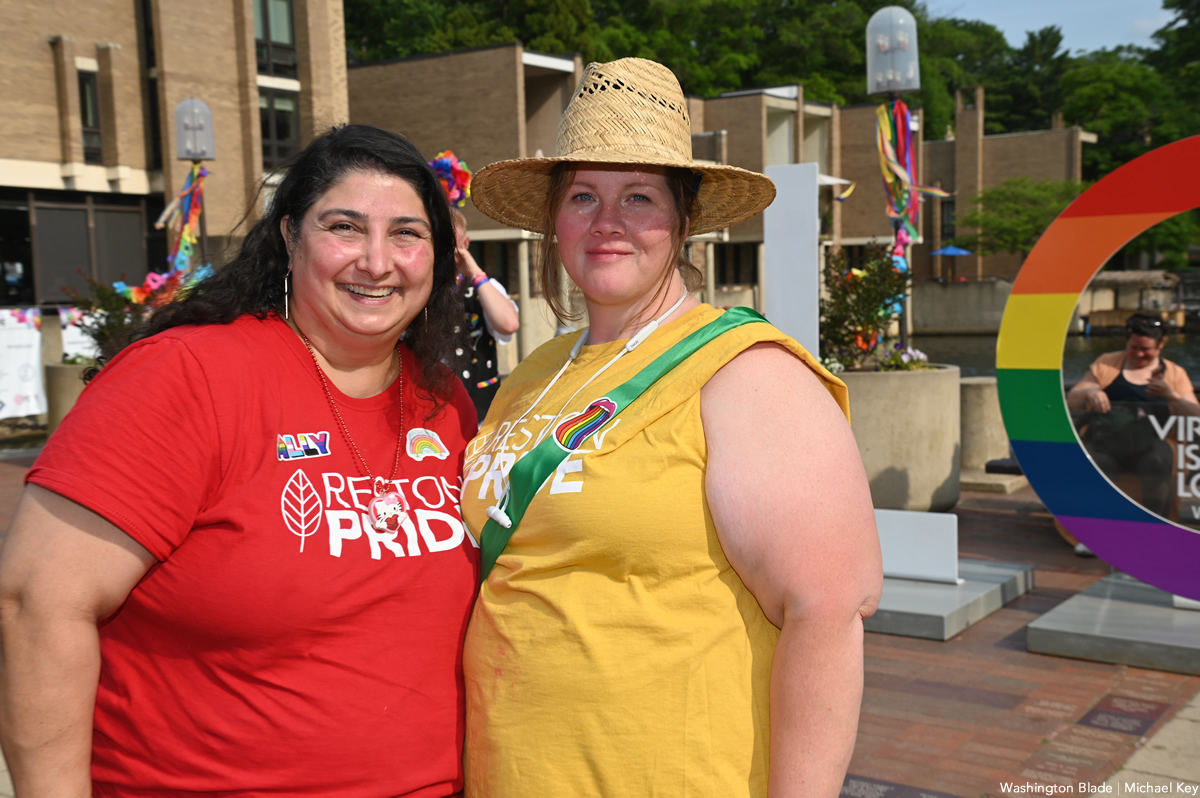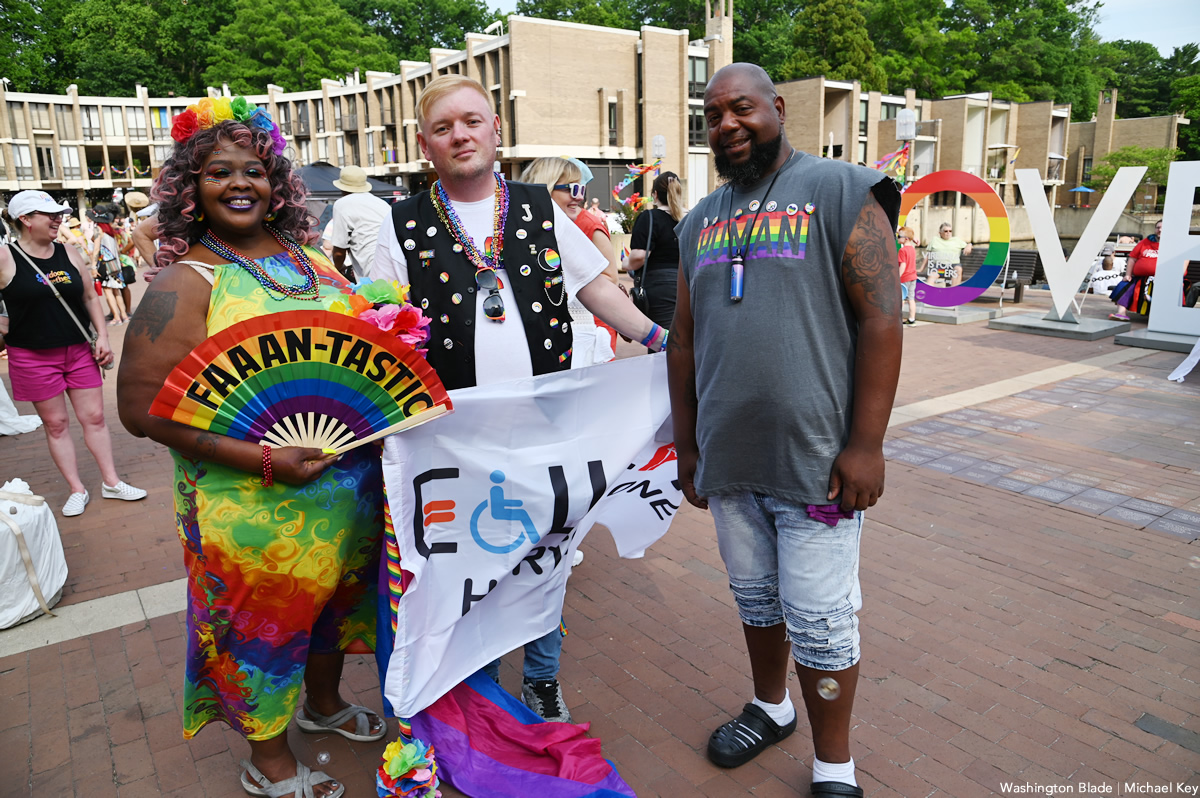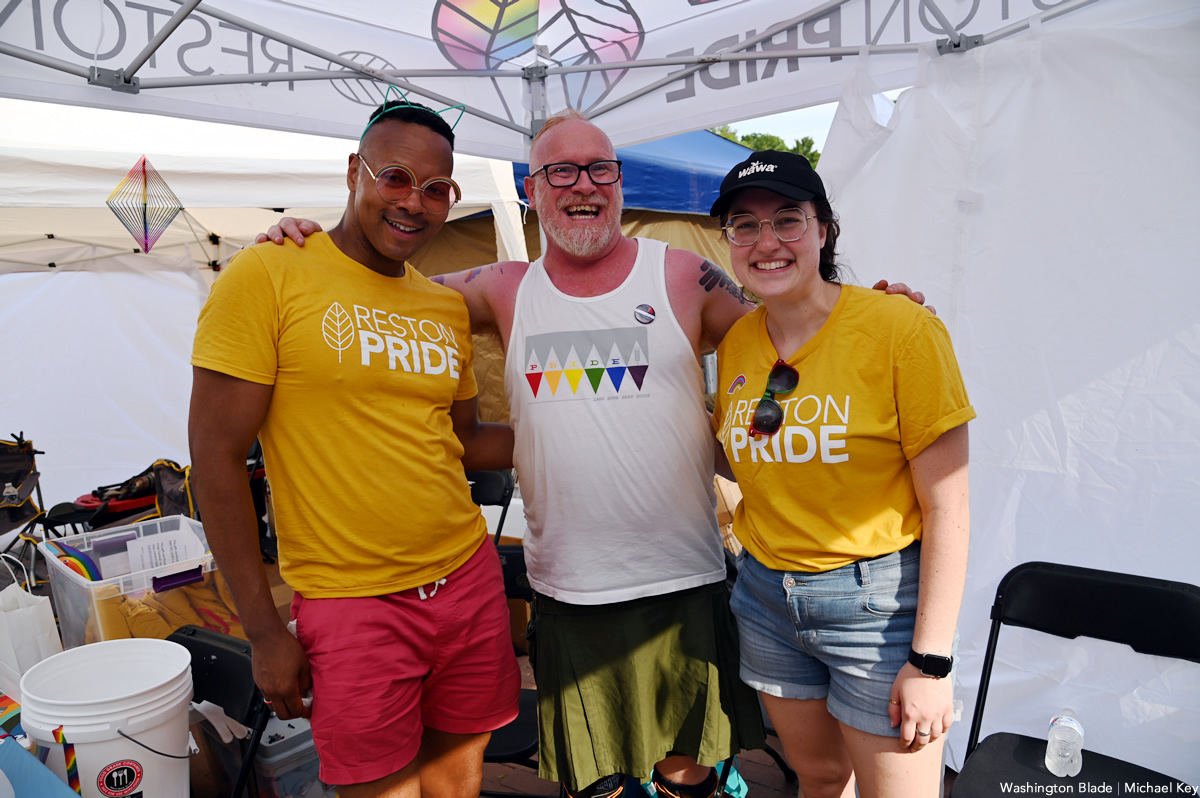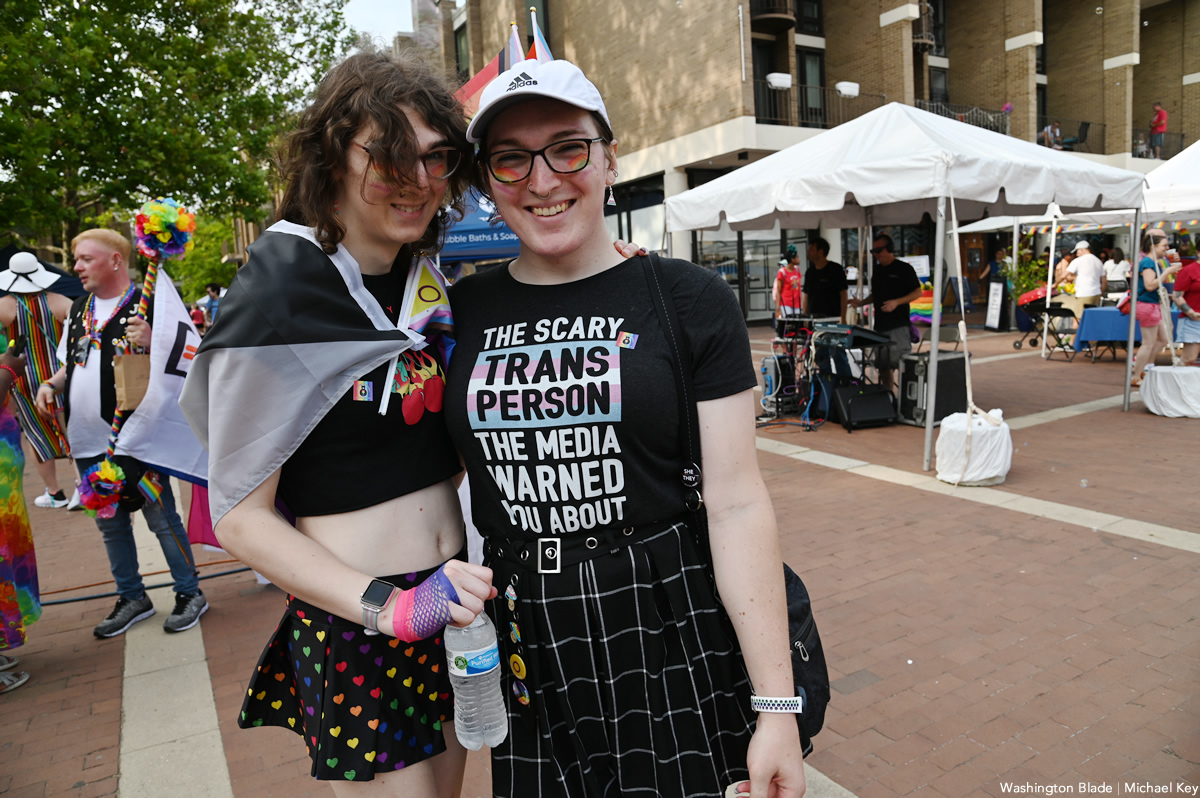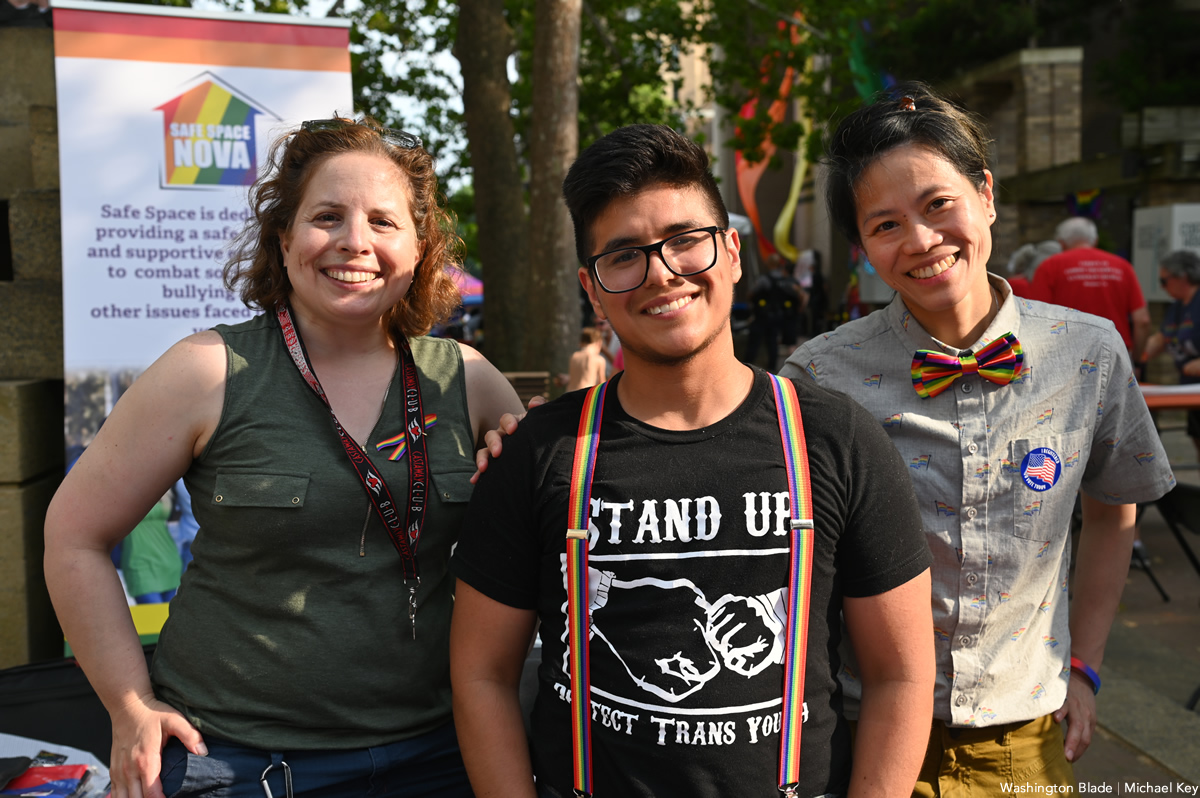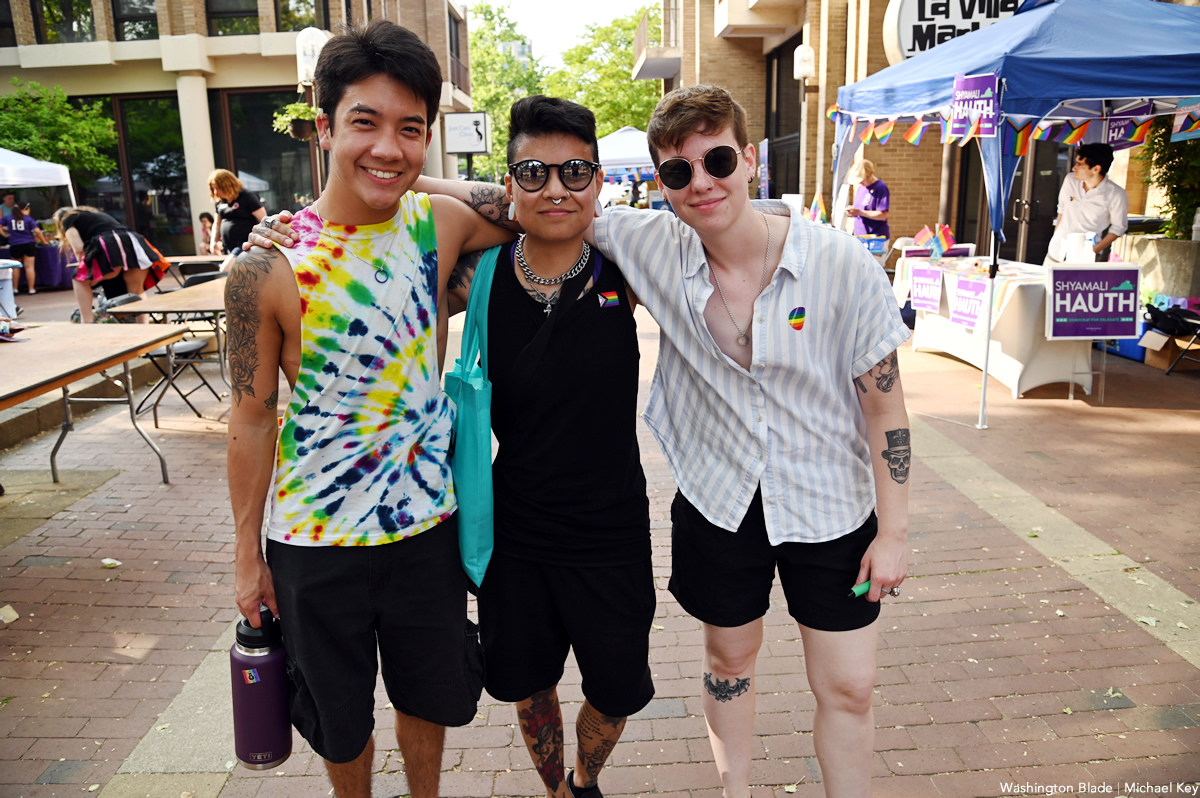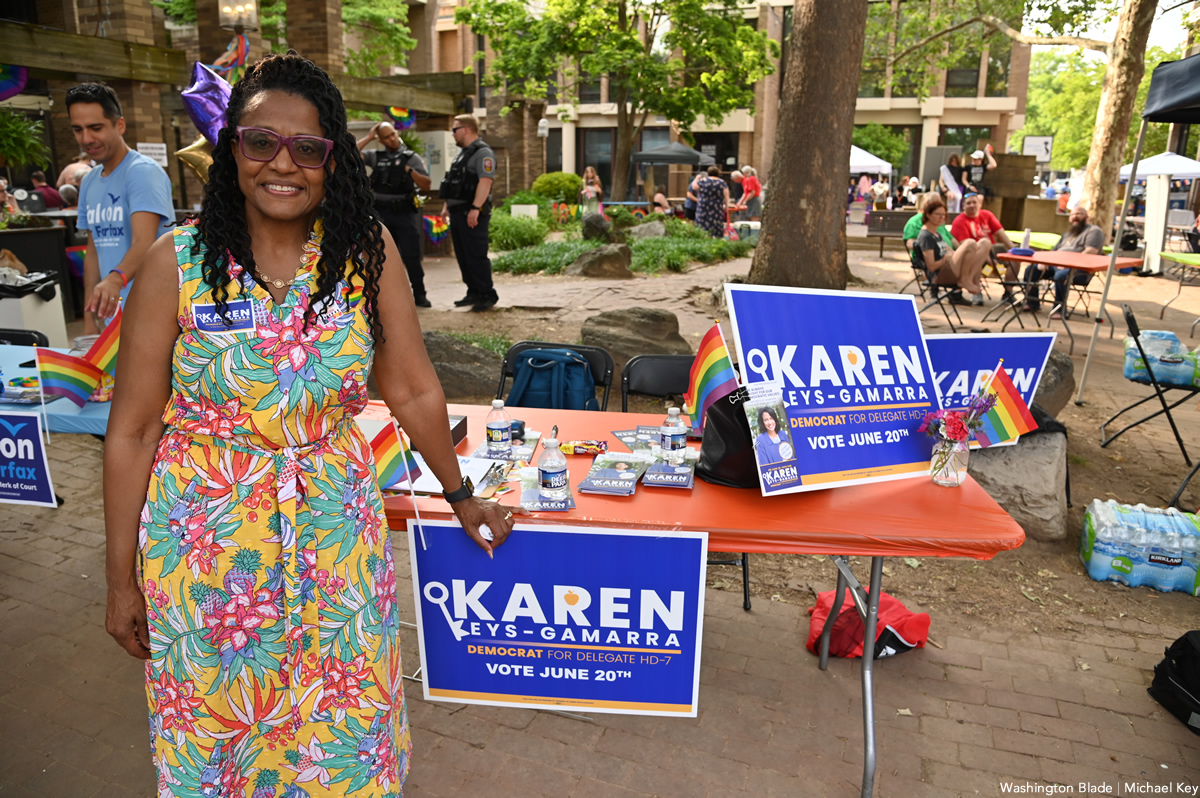 Covering @RestonPride for @WashBlade . @bettymusic performing: pic.twitter.com/sZaIlVANi8

— Michael Patrick Key (@MichaelKeyWB) June 3, 2023
PHOTOS: Alexandria Pride
Virginia city holds LGBTQ celebration at City Hall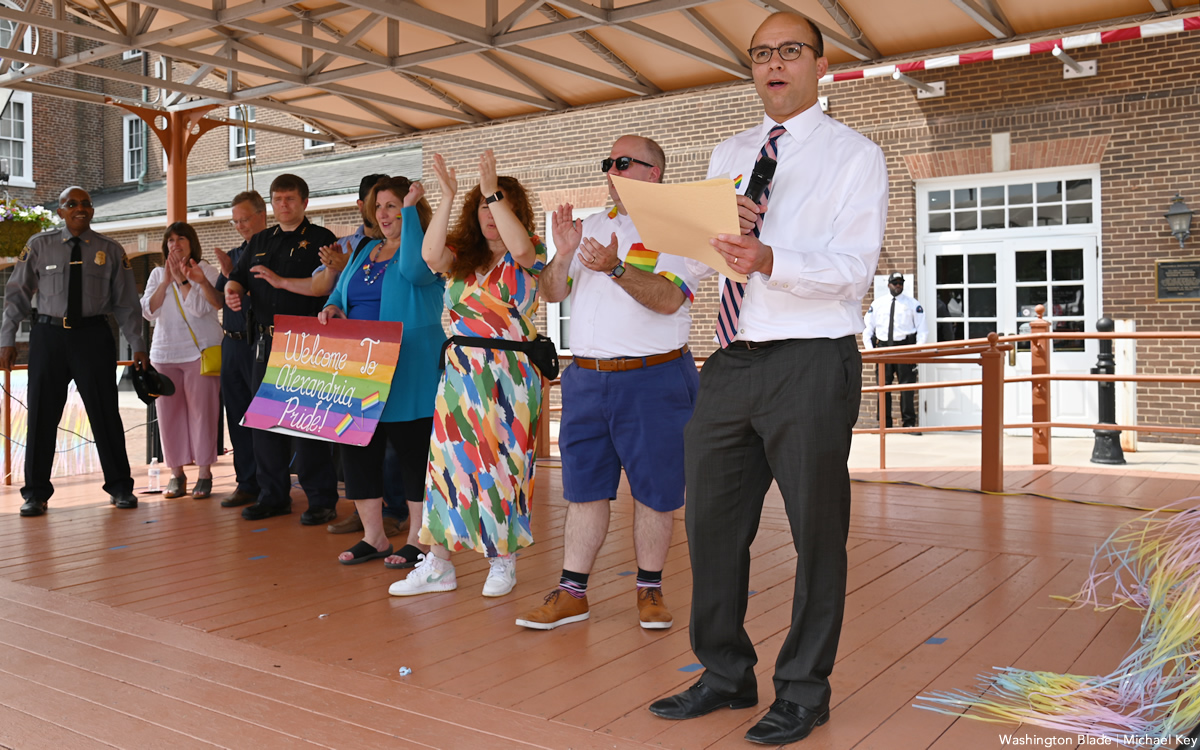 The City of Alexandria, Va. held its sixth annual LGBTQ Pride Festival at Alexandria City Hall on Saturday, June 3.
(Washington Blade photos by Michael Key)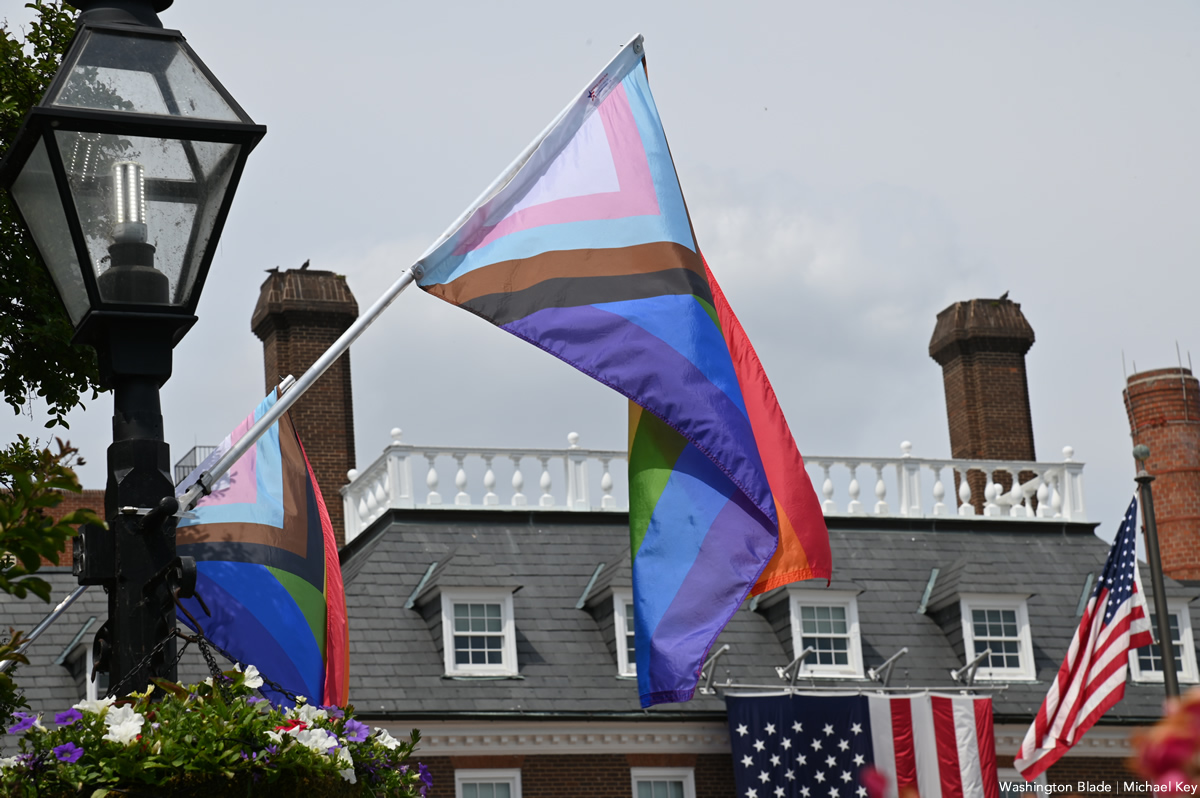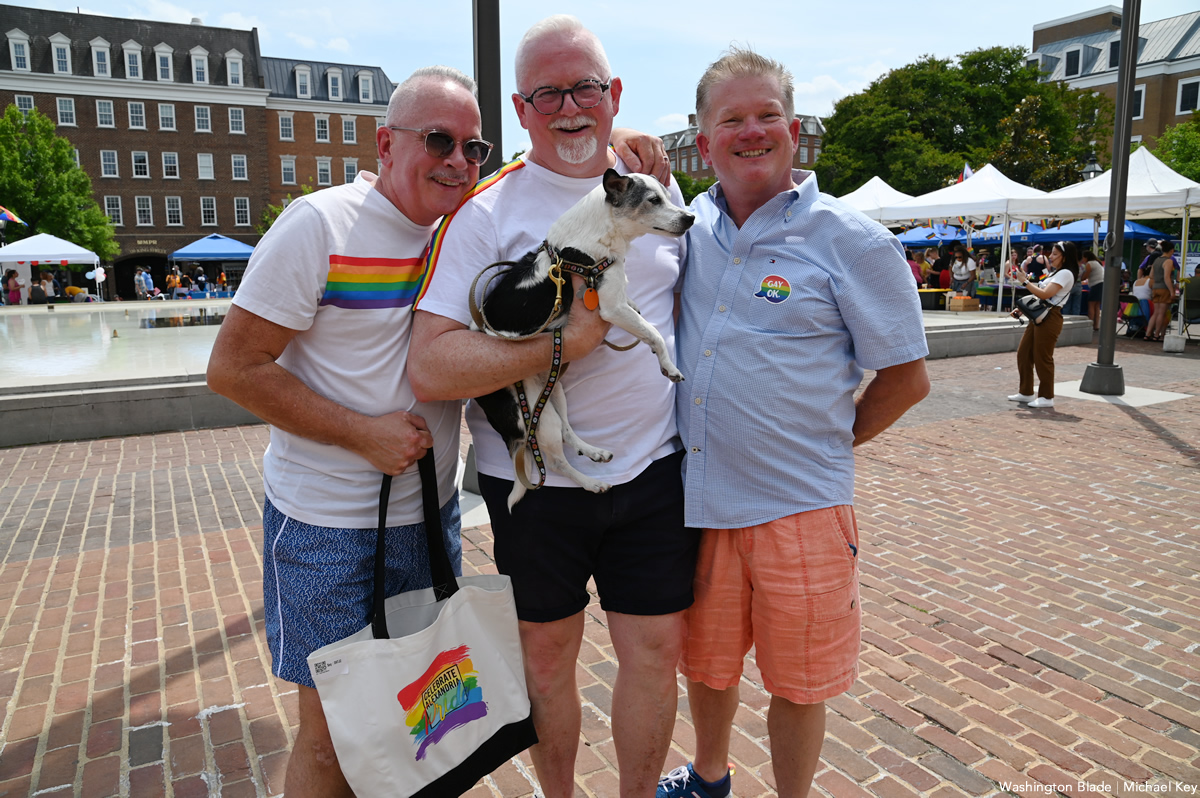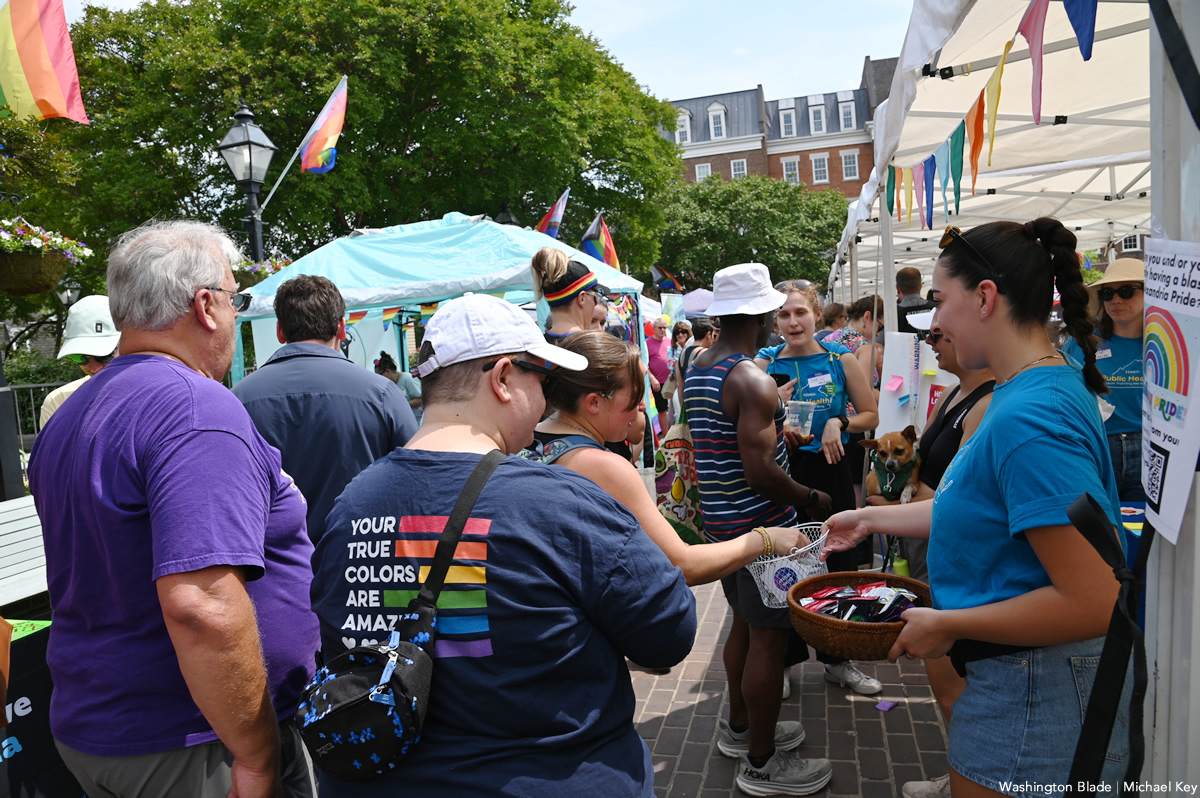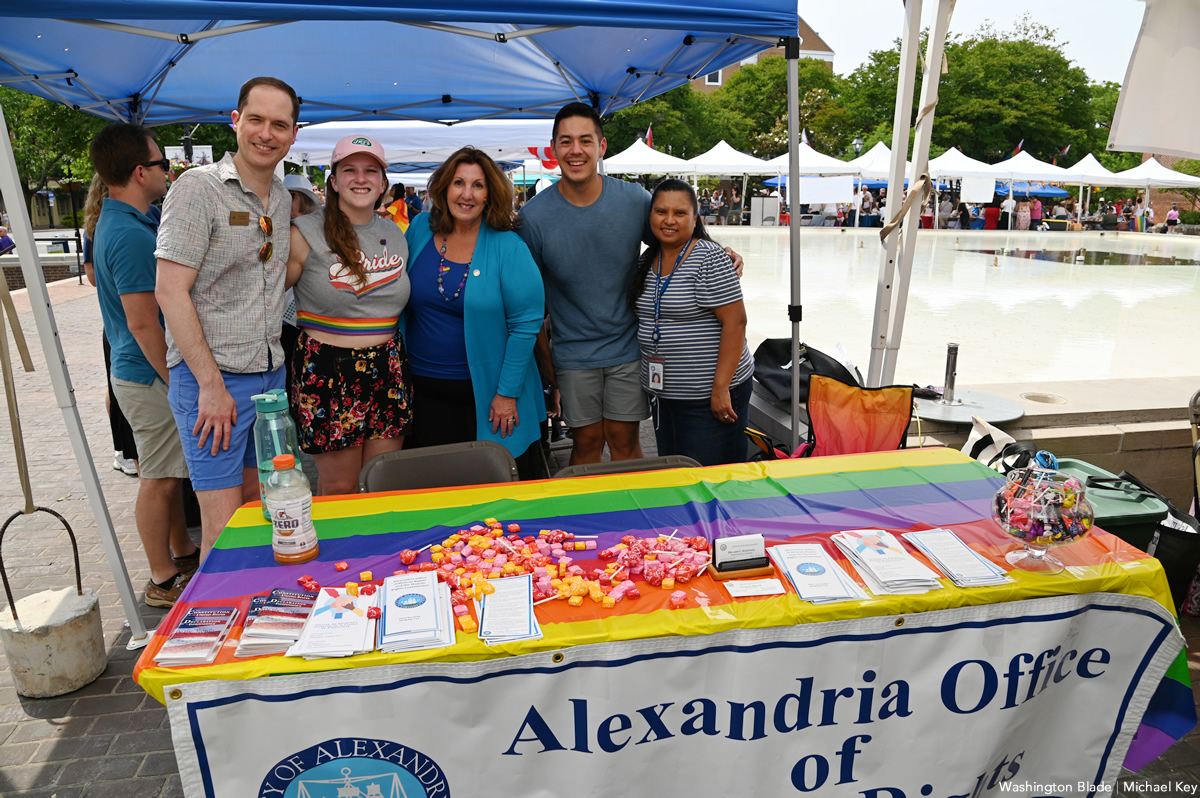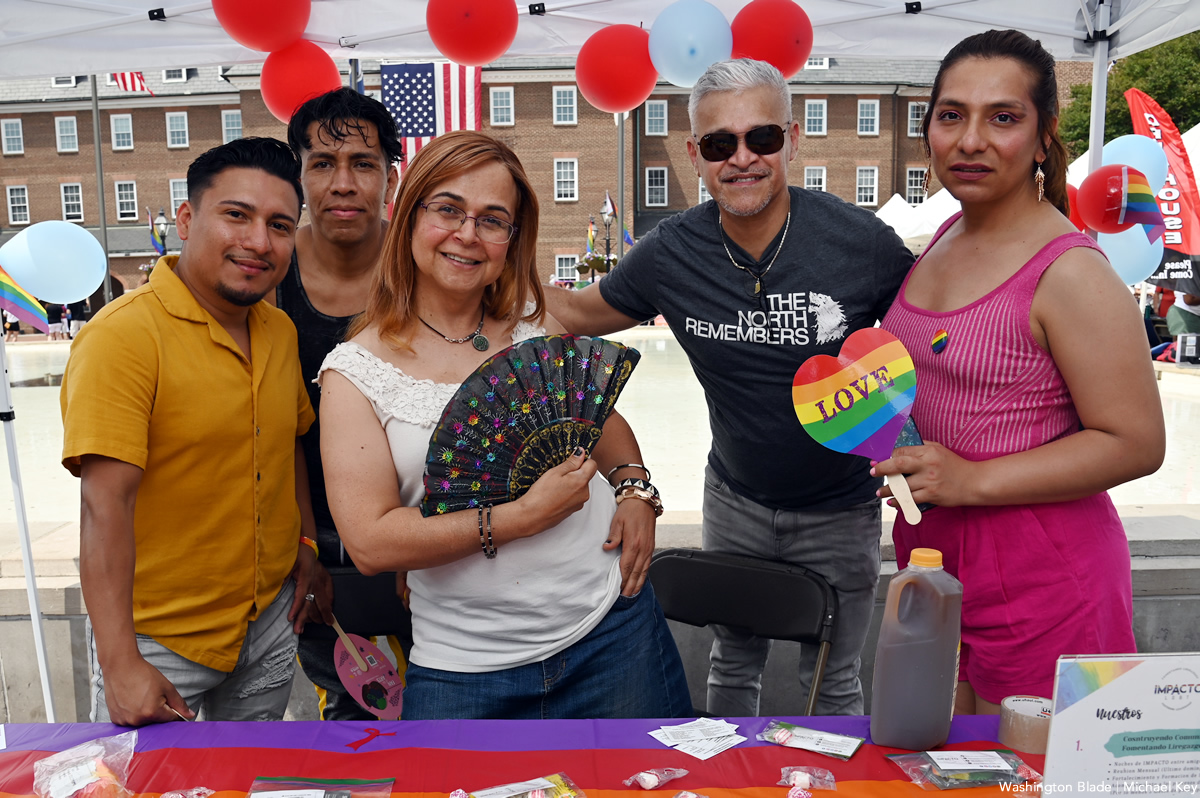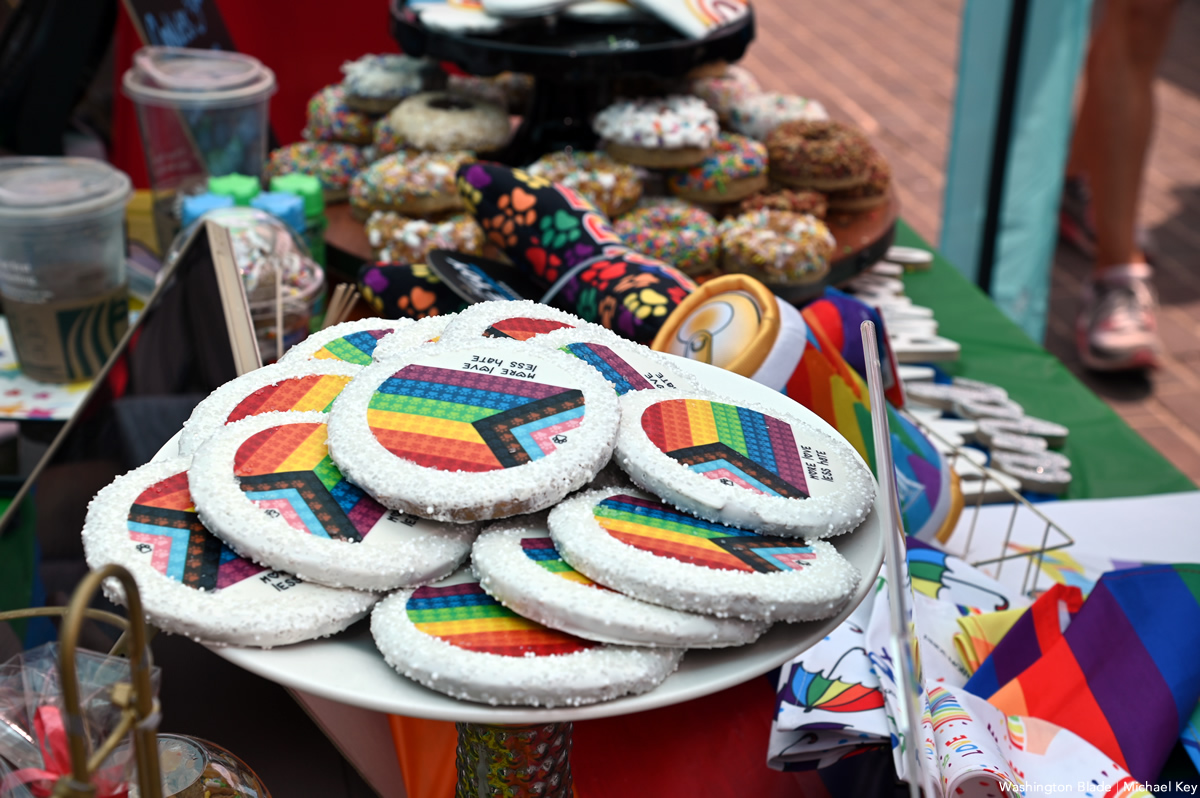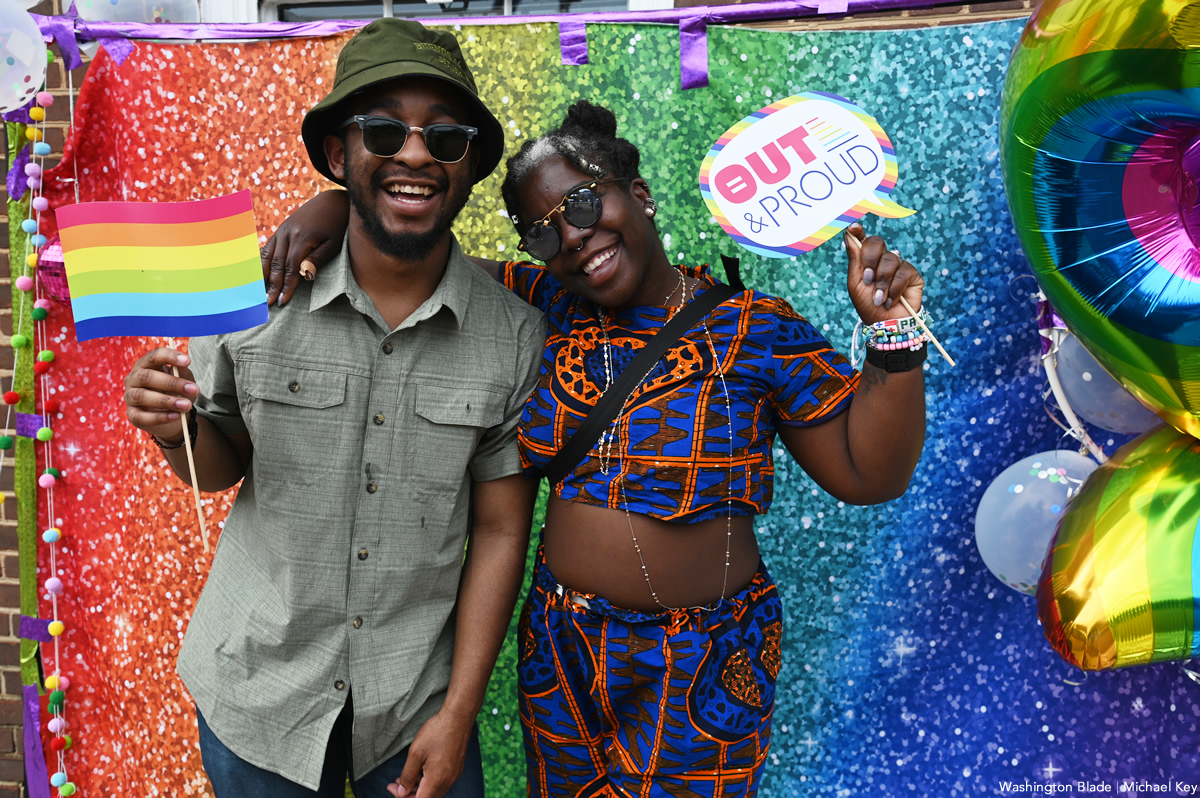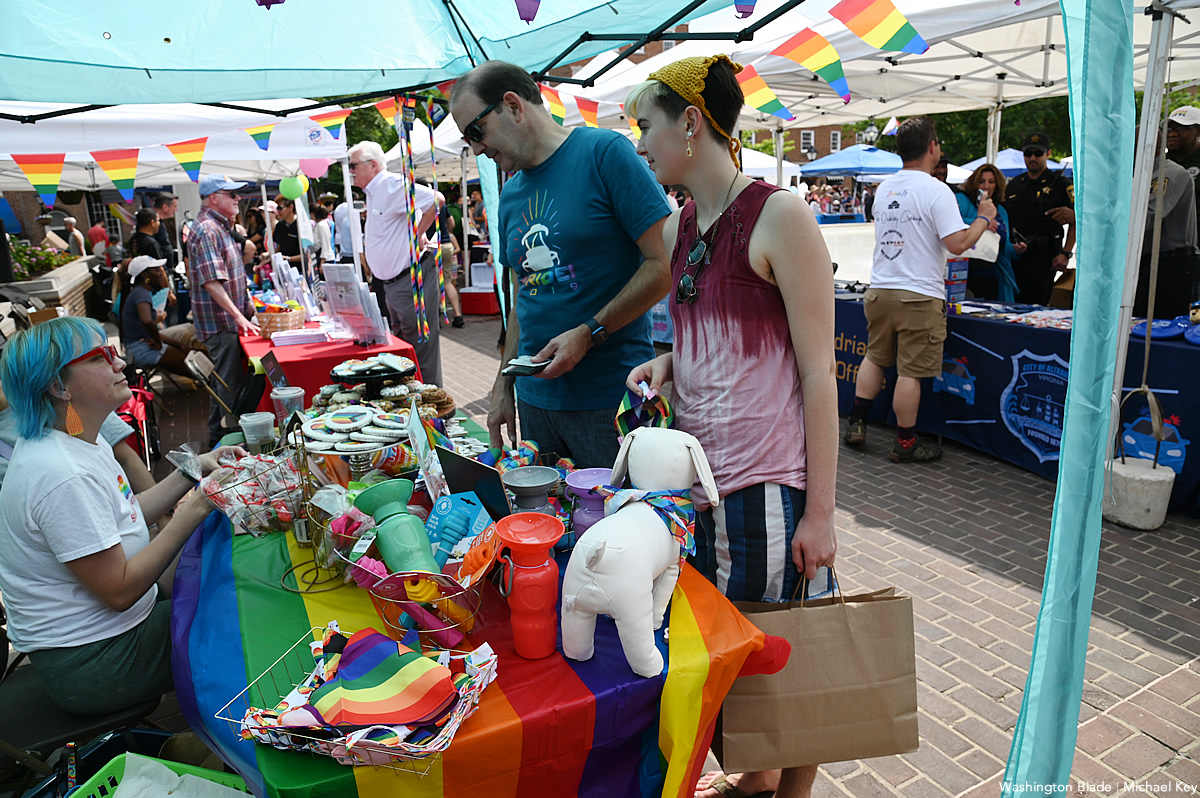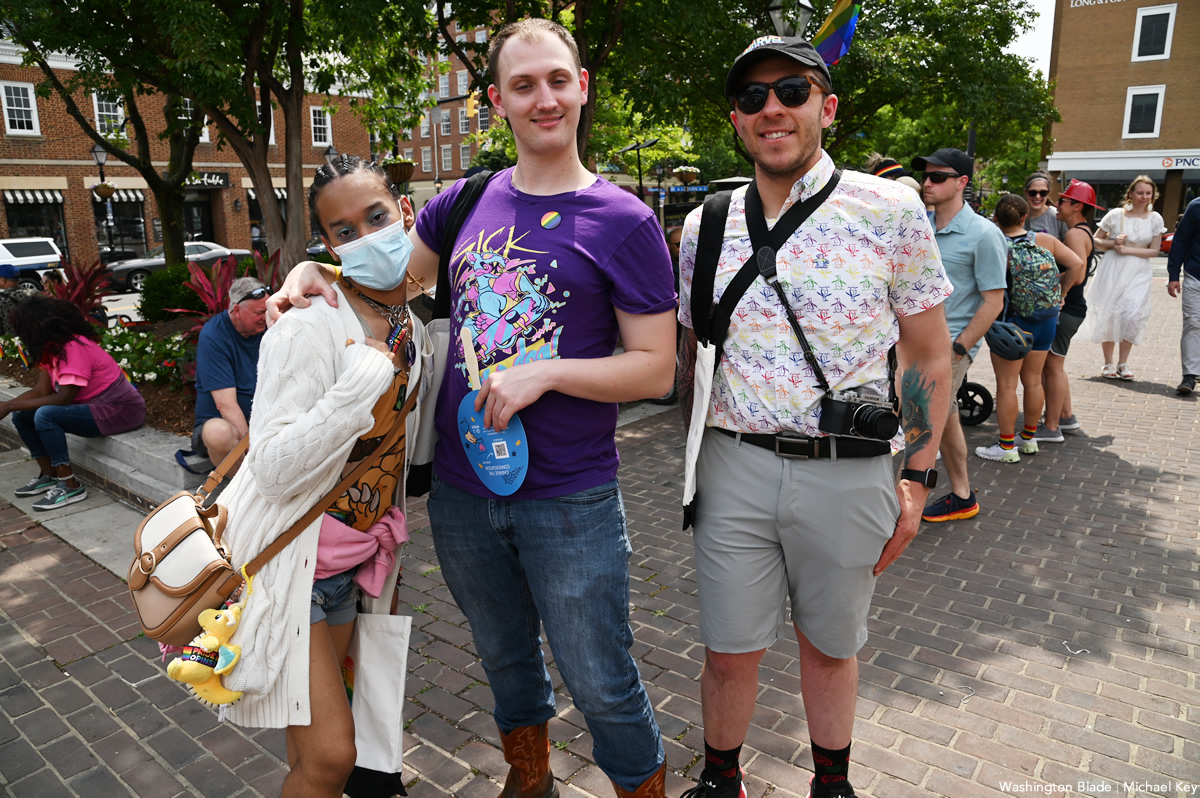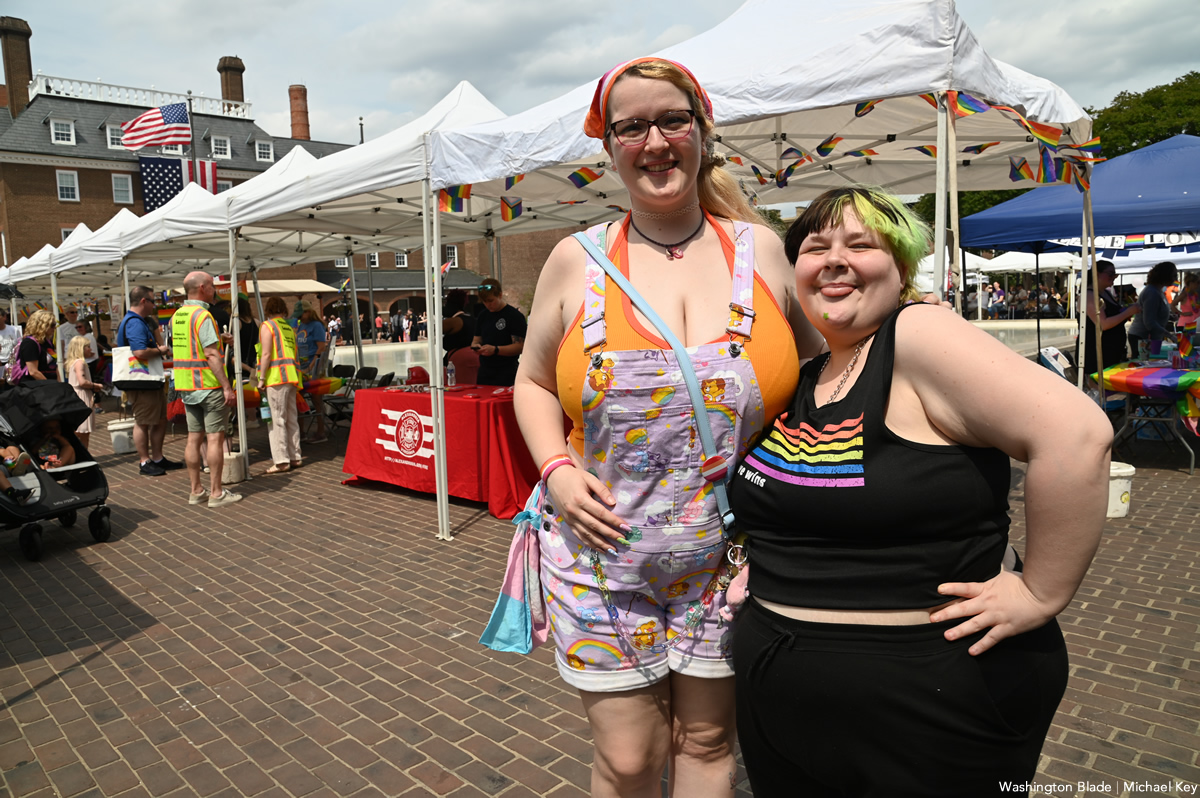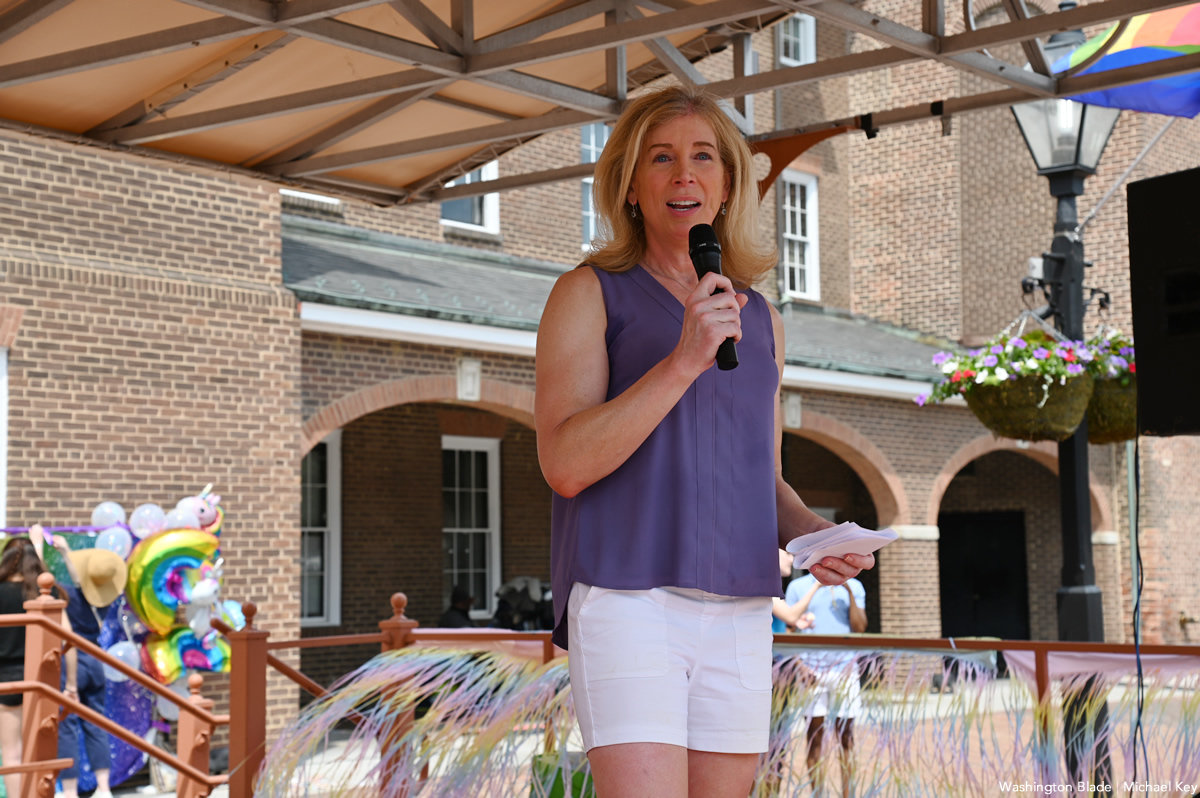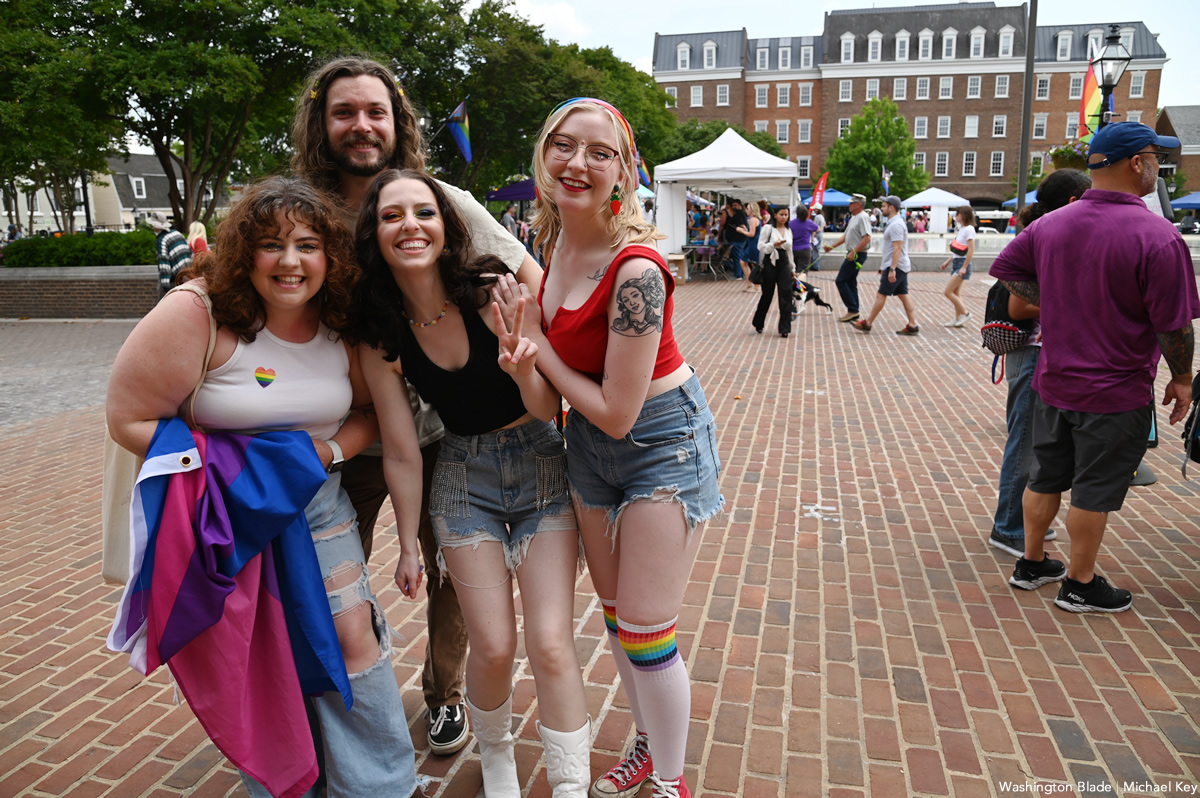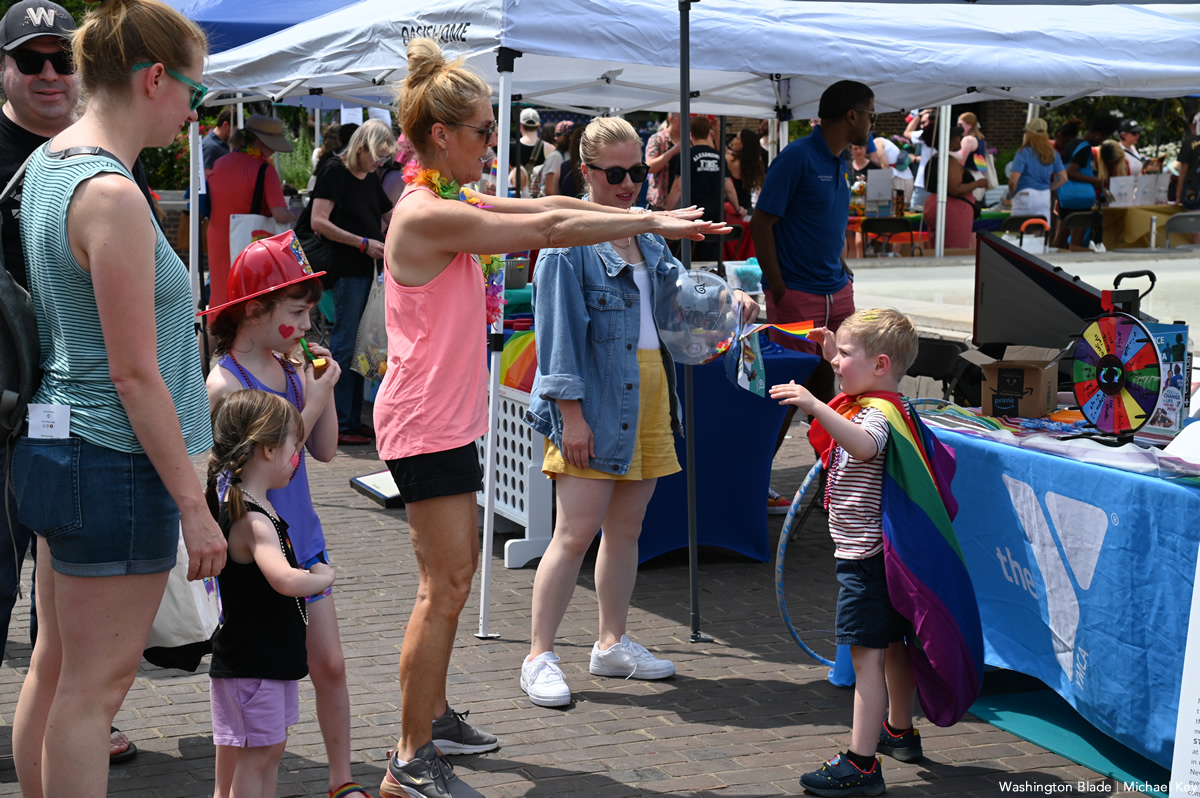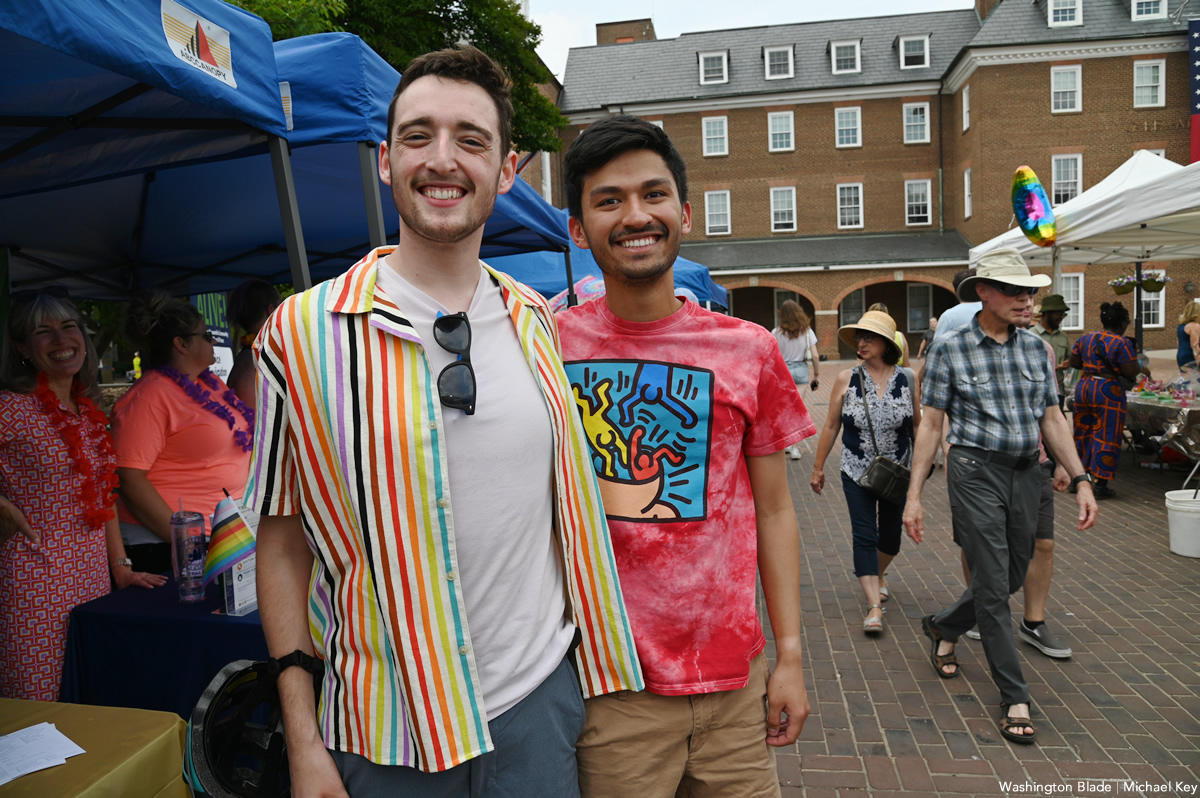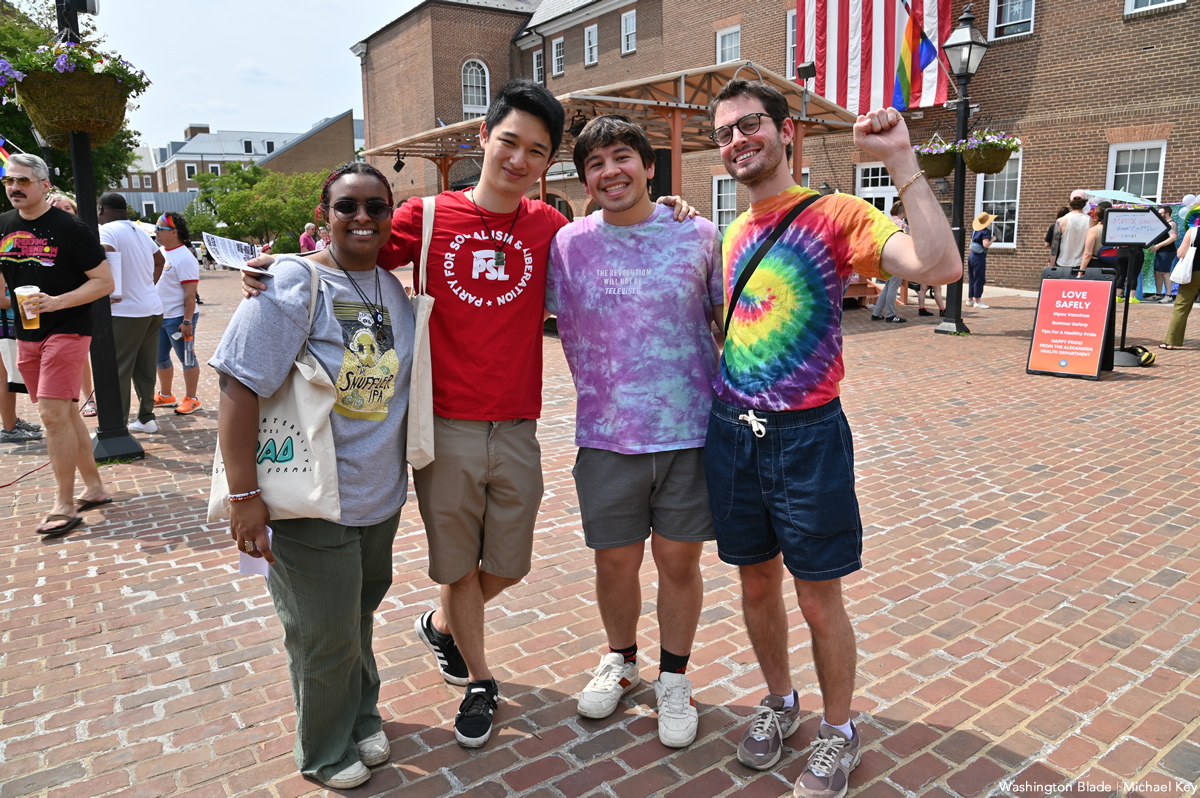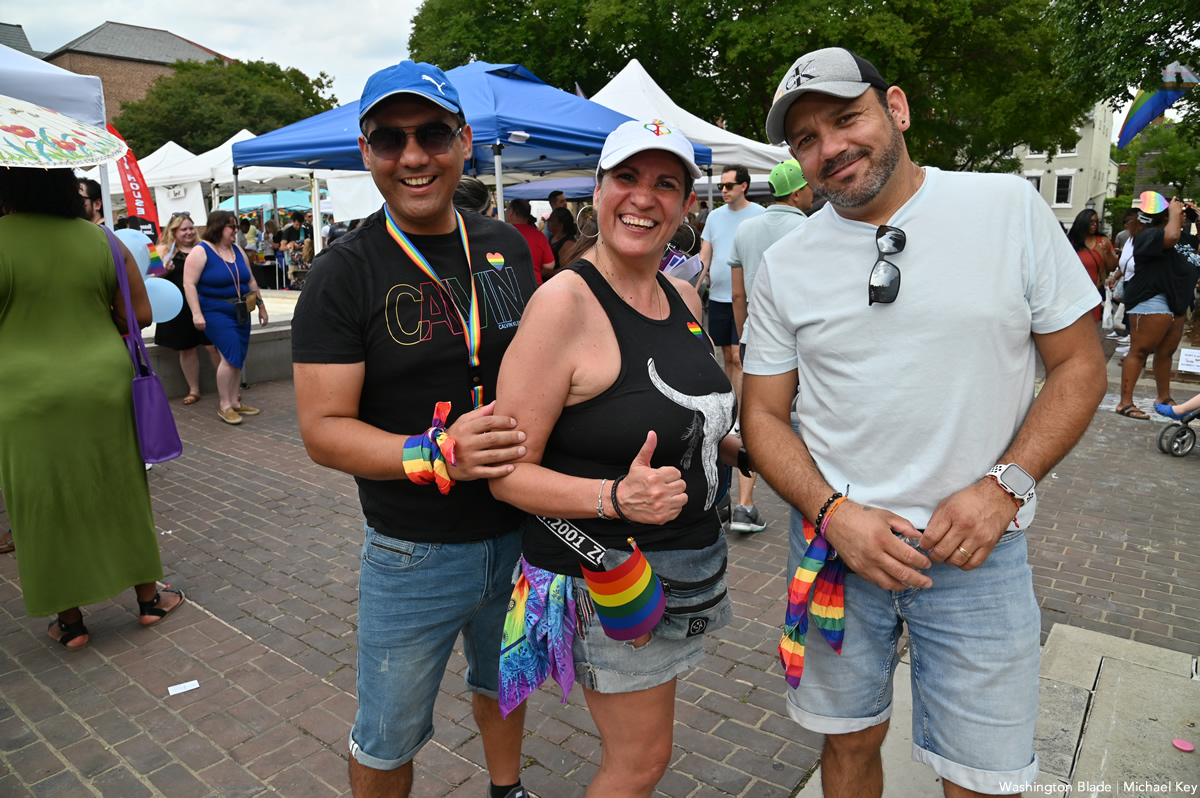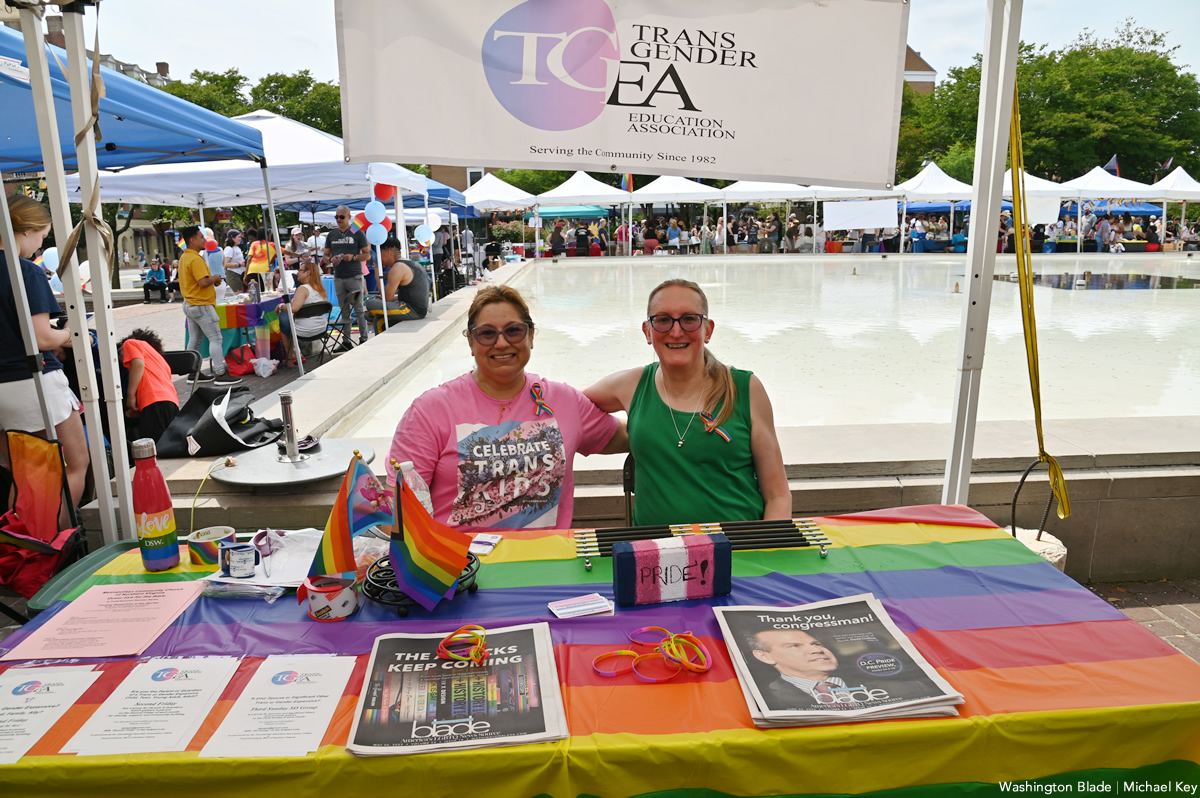 Covering Alexandria Pride for @WashBlade . #Pride #Pride2023 pic.twitter.com/bG0fJk24Lv

— Michael Patrick Key (@MichaelKeyWB) June 3, 2023