'The Hillary Shimmy Song' explodes on internet
video earns more than one million views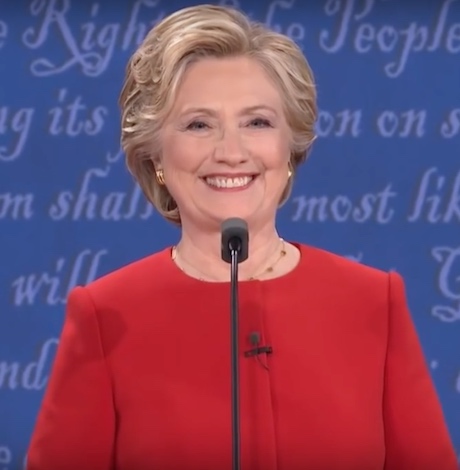 Hillary Clinton's little shimmy during Monday's presidential debate has taken a life of its own and spawned memes, gifs and even a song.
"The Hillary Shimmy Song," written by YouTube user Jonathan Mann, has gone viral with more than one million views. The catchy tune riffs on the much talked about moment when Clinton let out a "Whoo" and  a small shimmy in response to Donald Trump.
The lyrics read:
This dude is coming at me
I just smile and let him be
The dude brought your own rope
He put the bullet in the gun so
I'm just gonna shimmy
Shimmy Shimmy Shimmy Shimmy
HRC
Shimmy Shimmy Shimmy Shimmy
Hillary
He just keeps on shouting, "Wrong!"
So I'll get my Jim Halpert on
He is a flightless bird
I think I'll never say another word
I'll just be singing this song
Watch it below.
PHOTOS: Freddie's Follies 20th
Arlington drag show celebrates milestone
Freddie's Follies had a 20th anniversary show at Freddie's Beach Bar in Arlington, Va. on Saturday, March 18. Performers included Destiny B. Childs, Monet Dupree, Patti Lovelace, Sasha Adams Sanchez and Ophelia Bottoms.
(Washington Blade photo by Michael Key)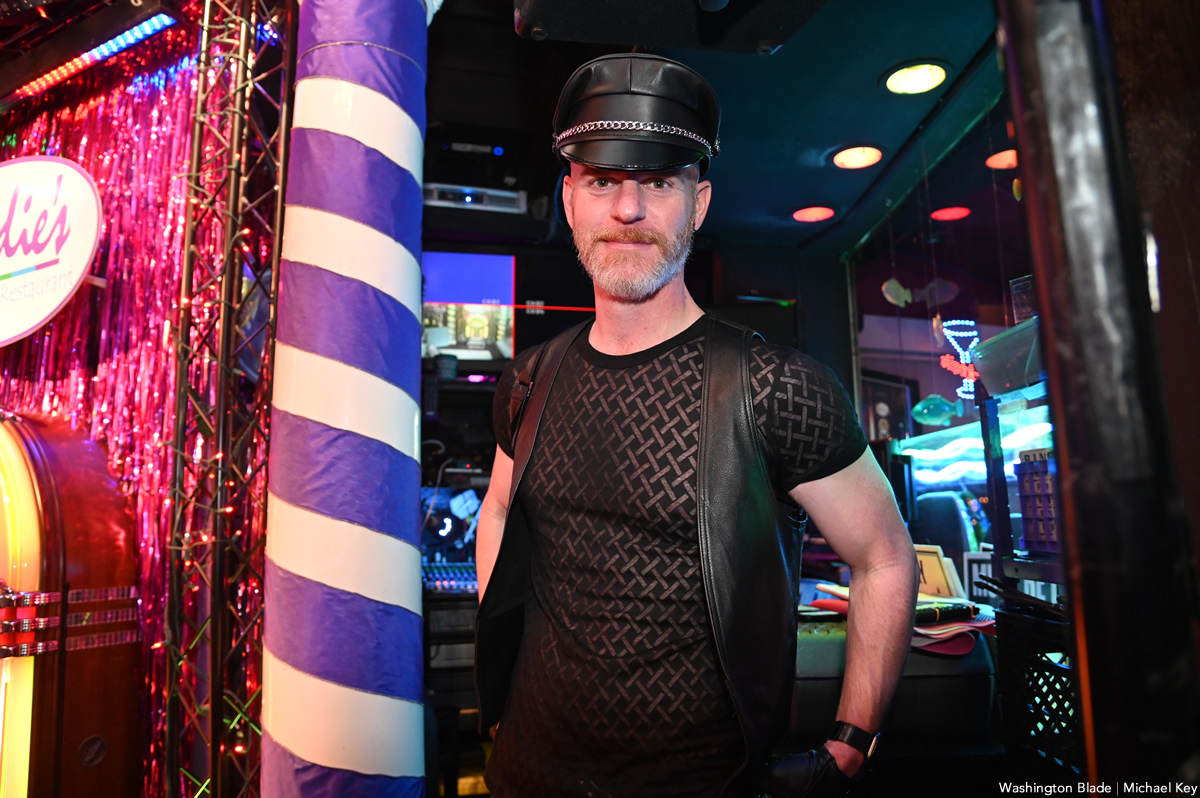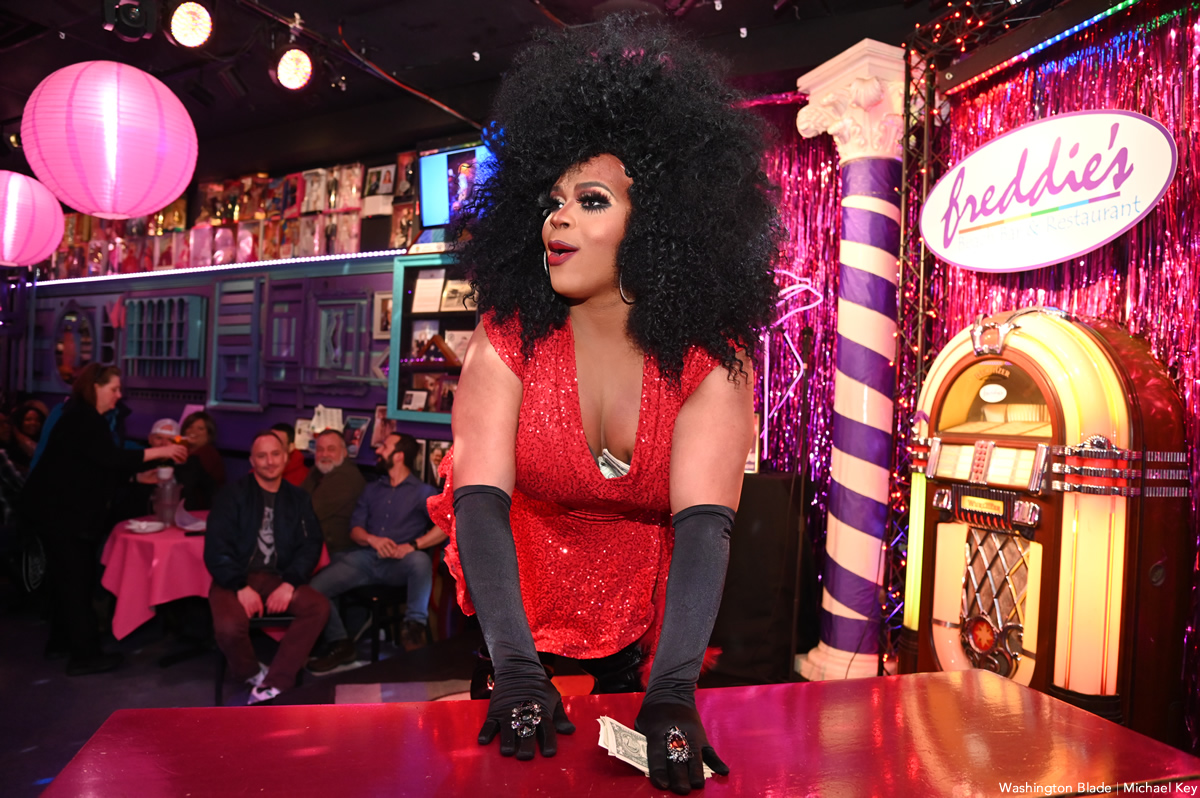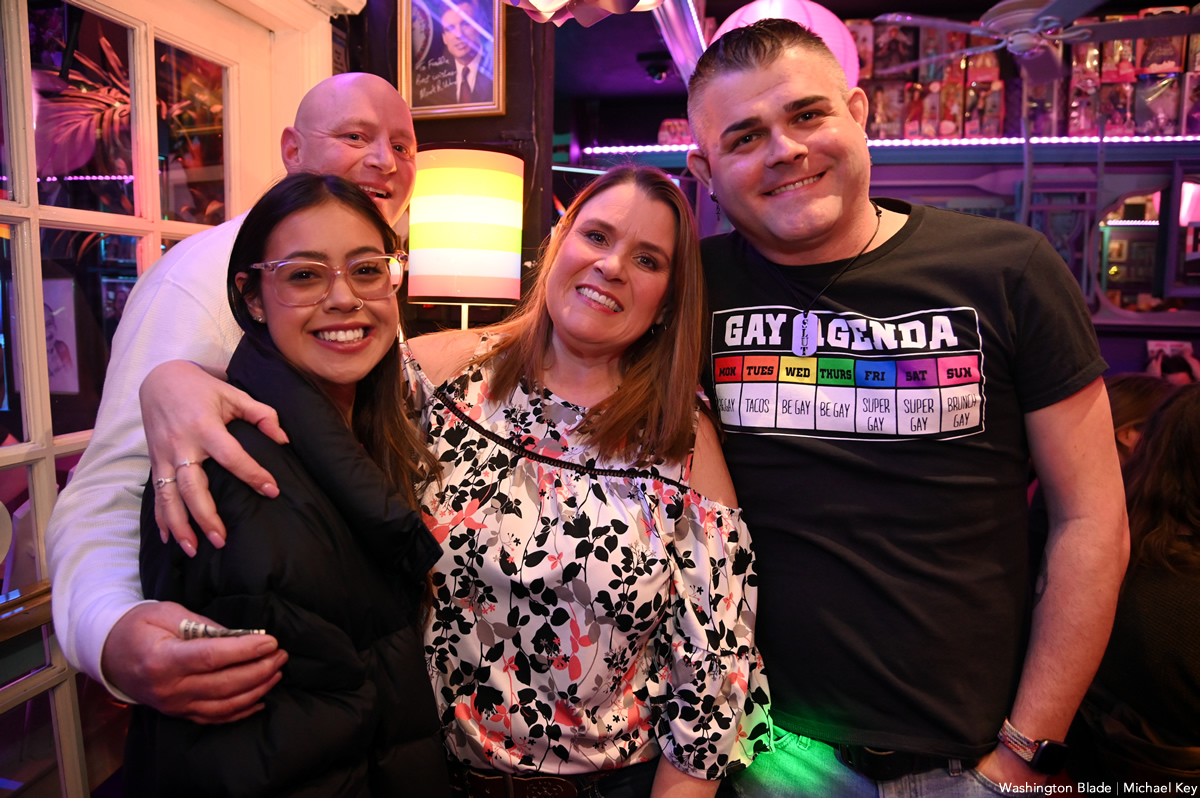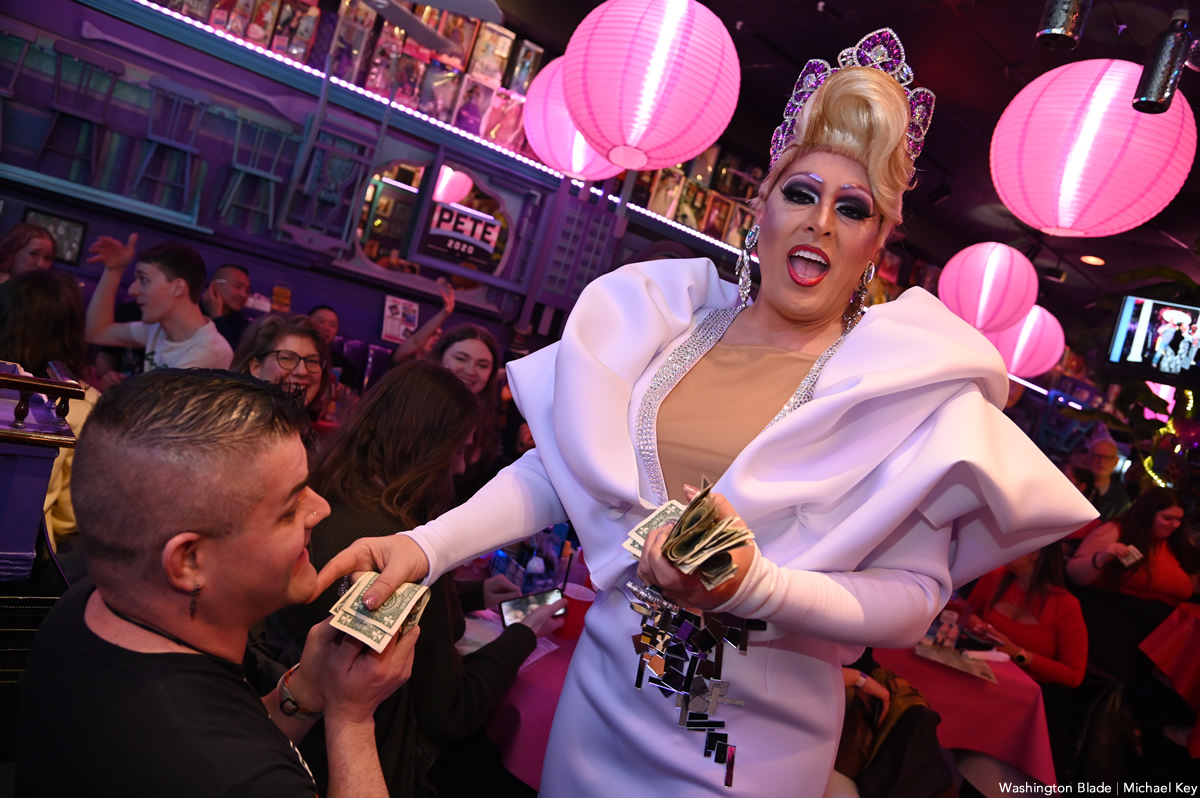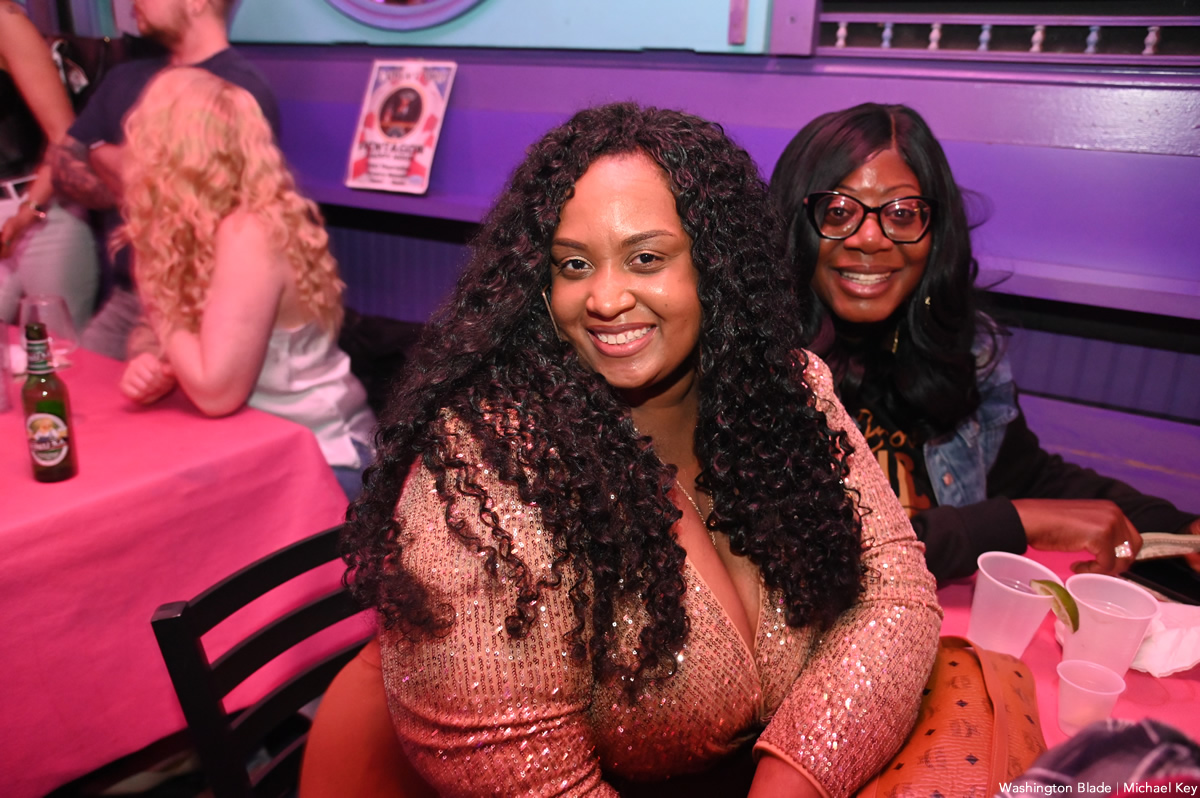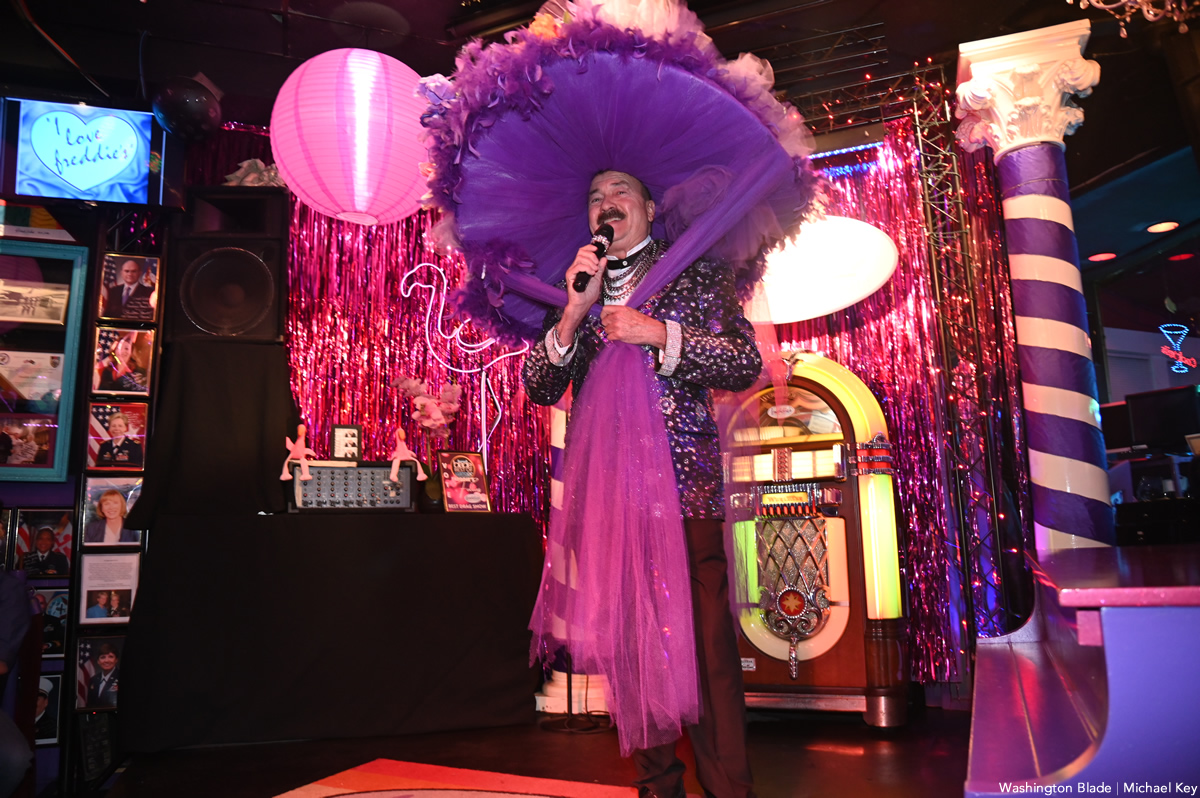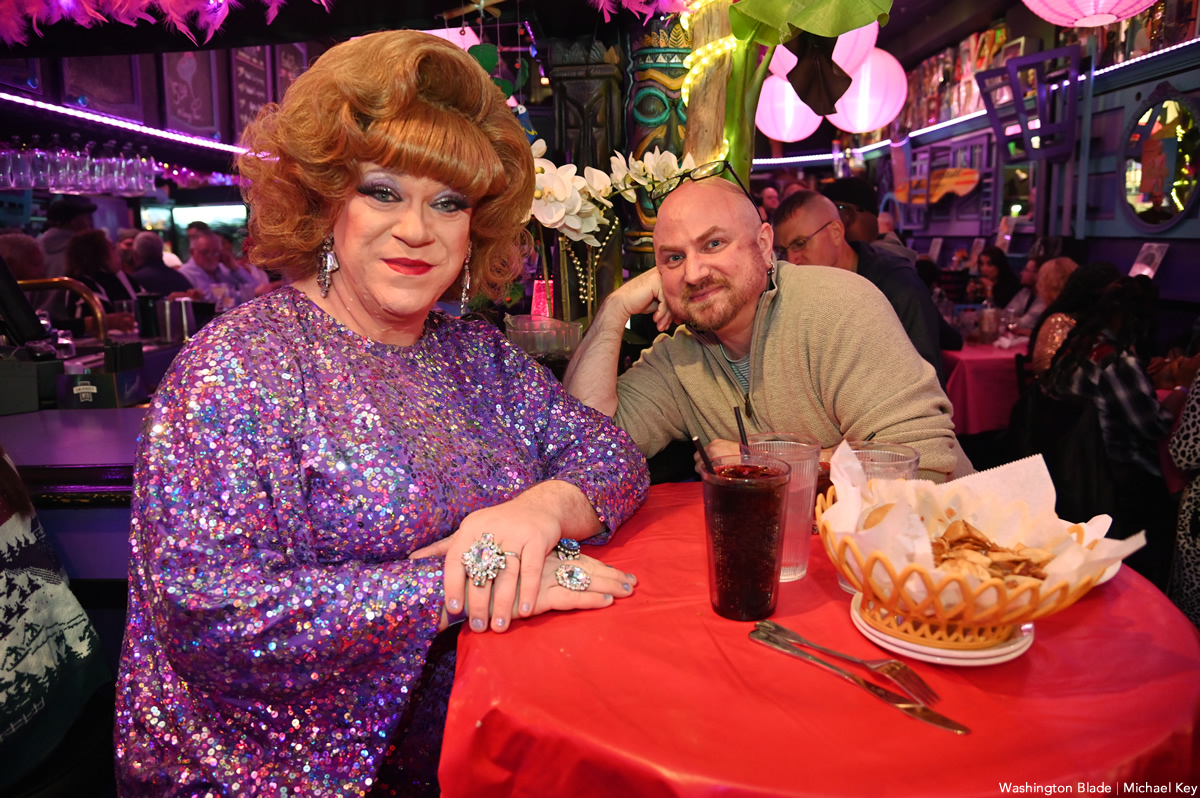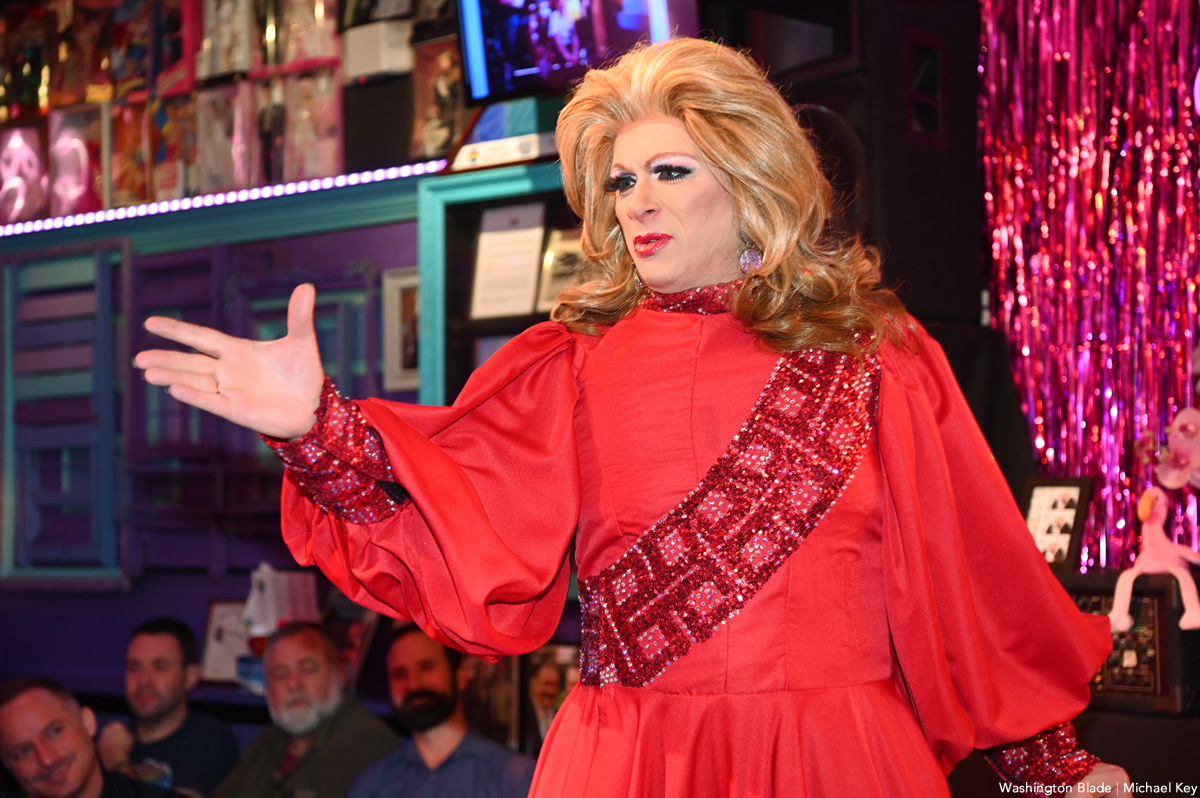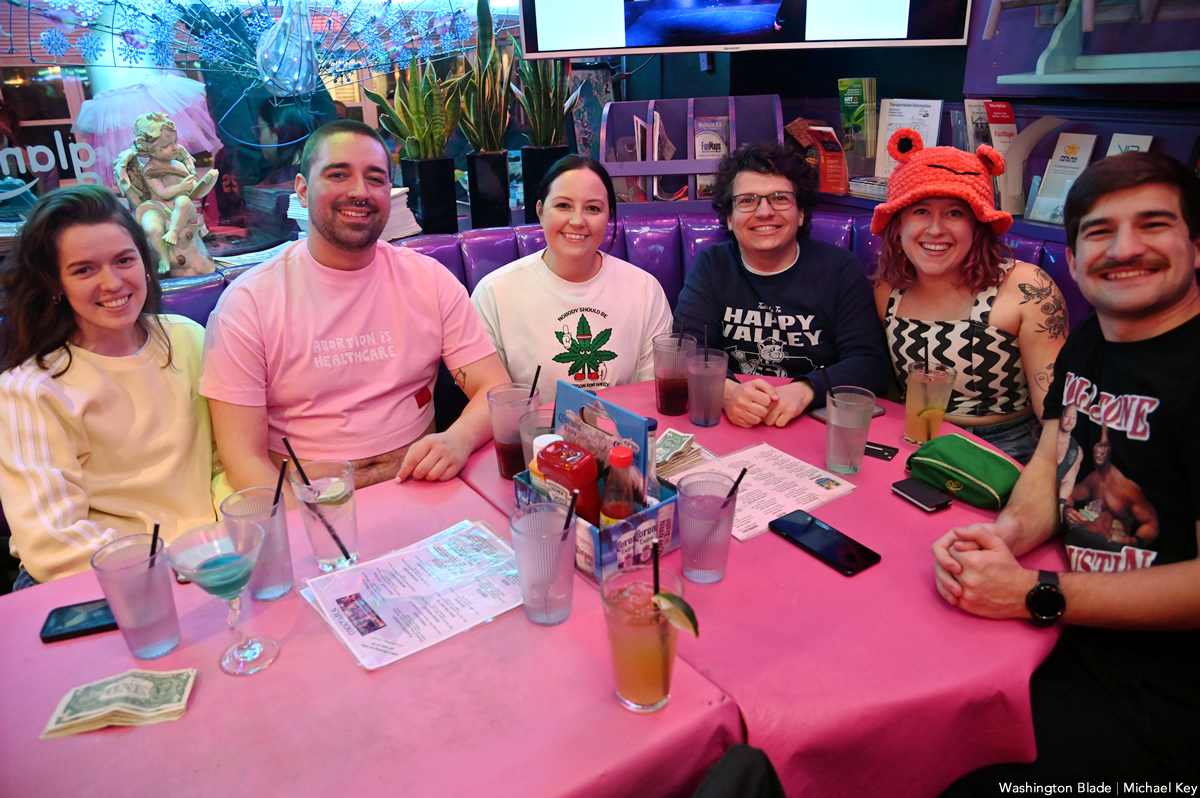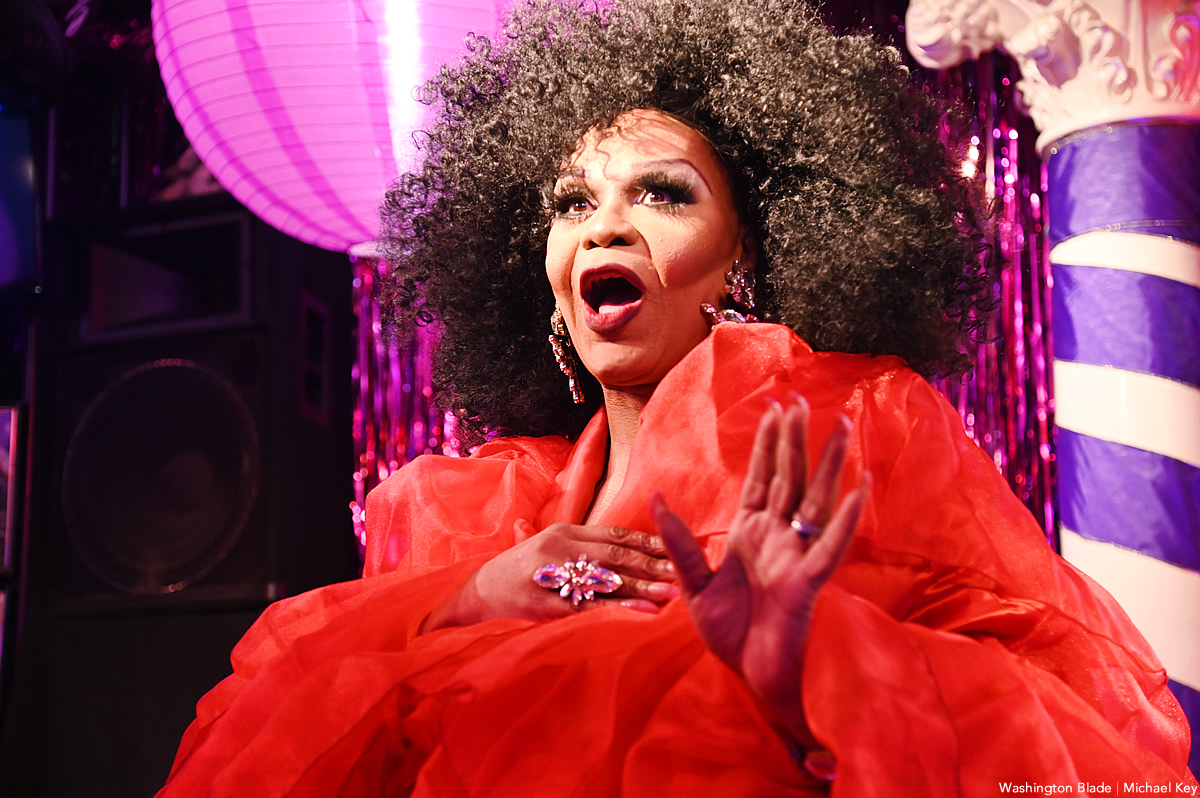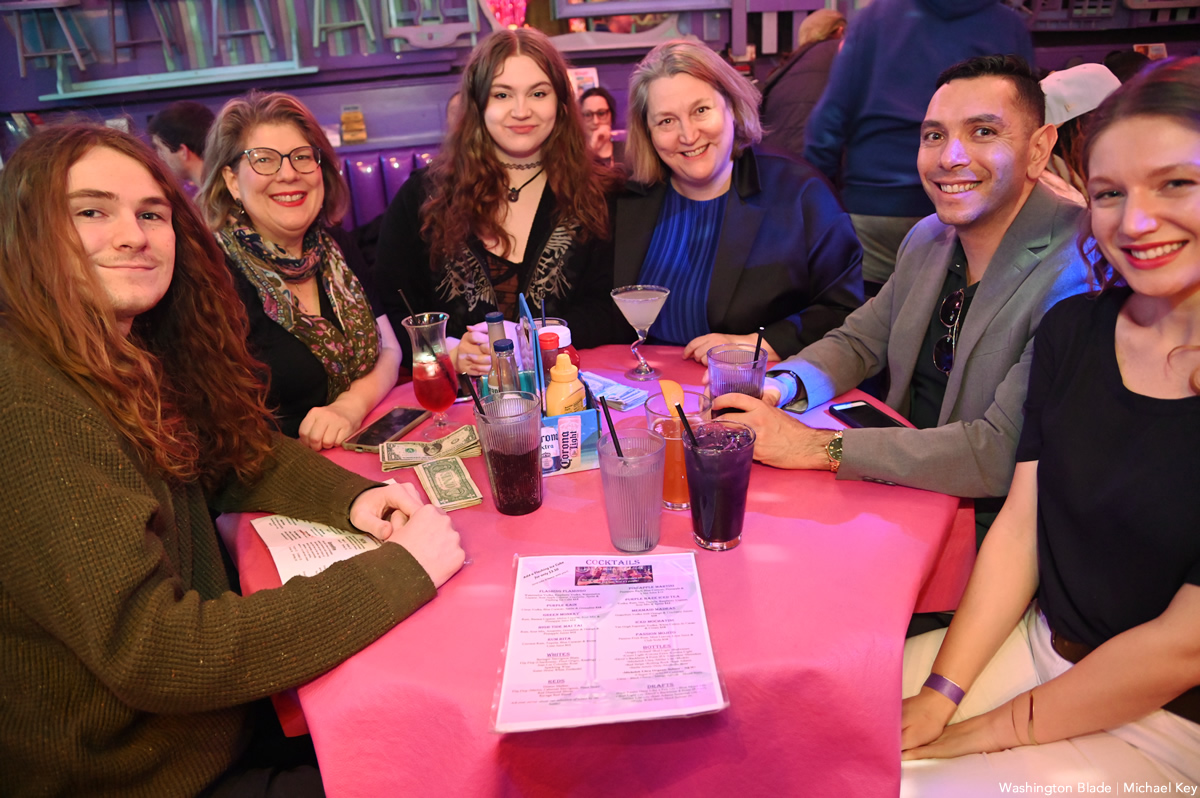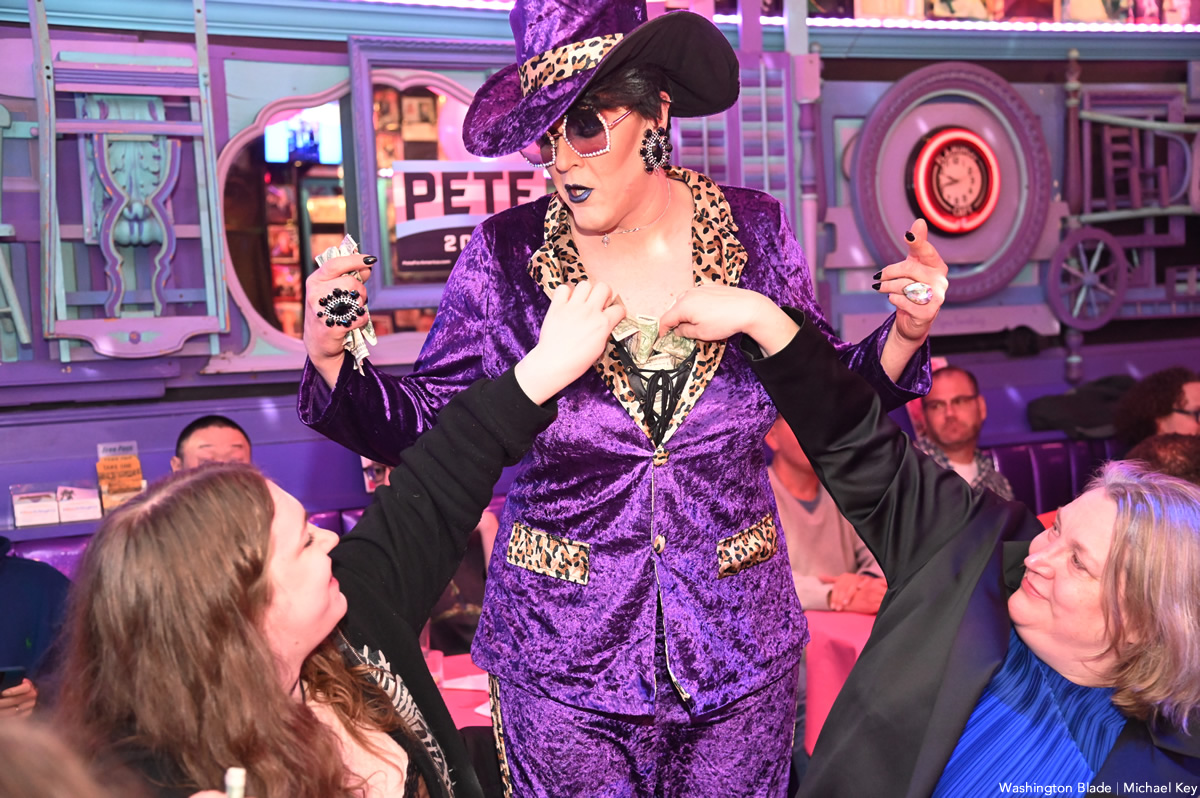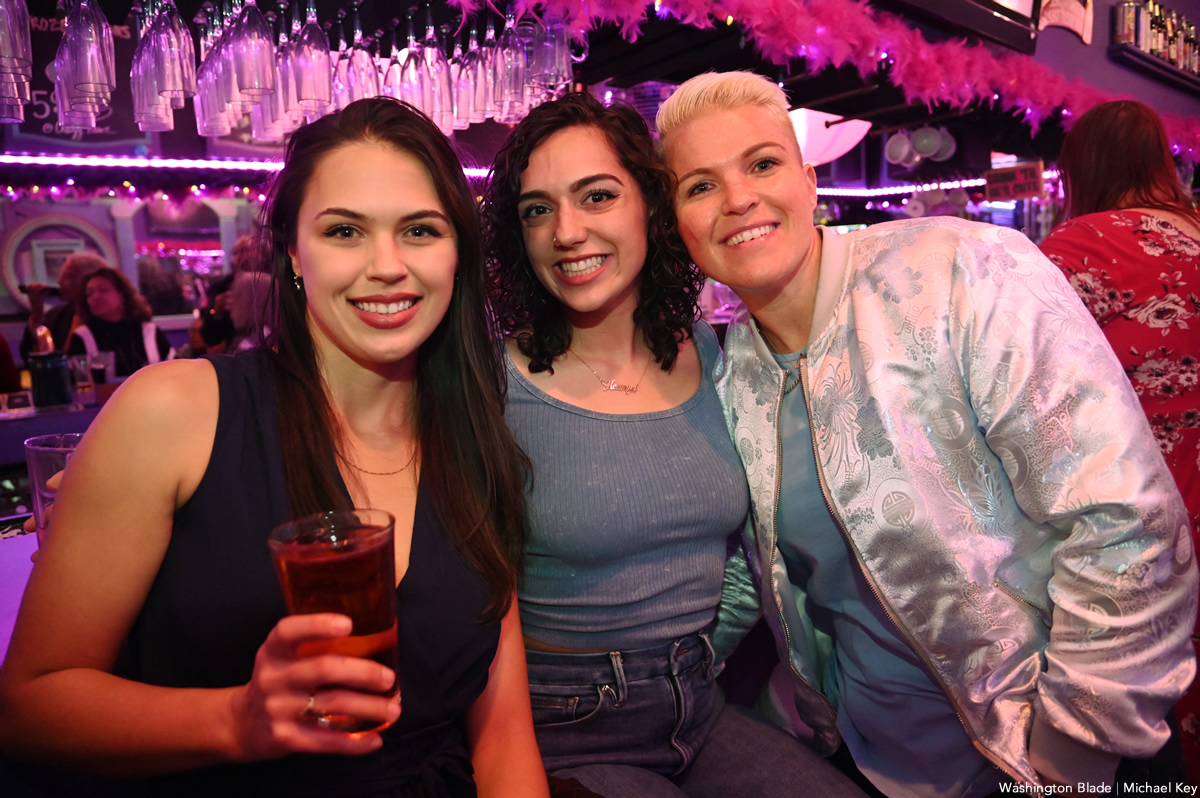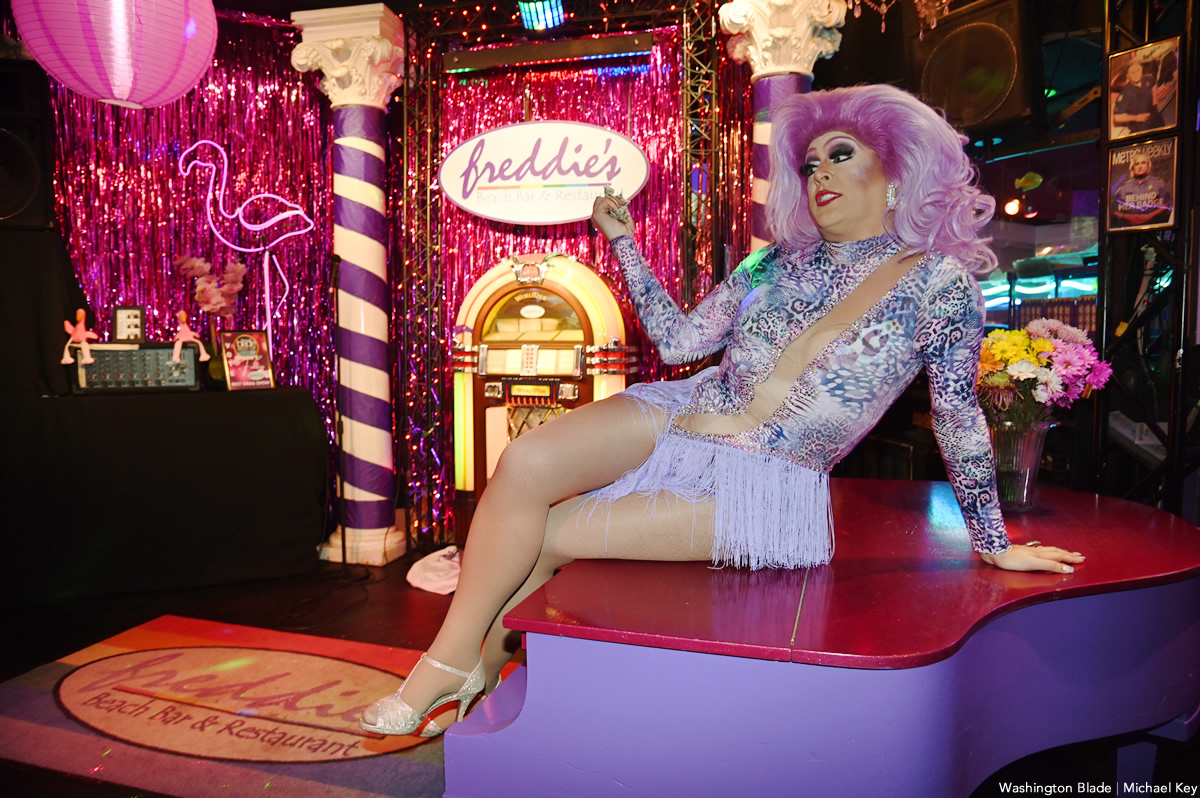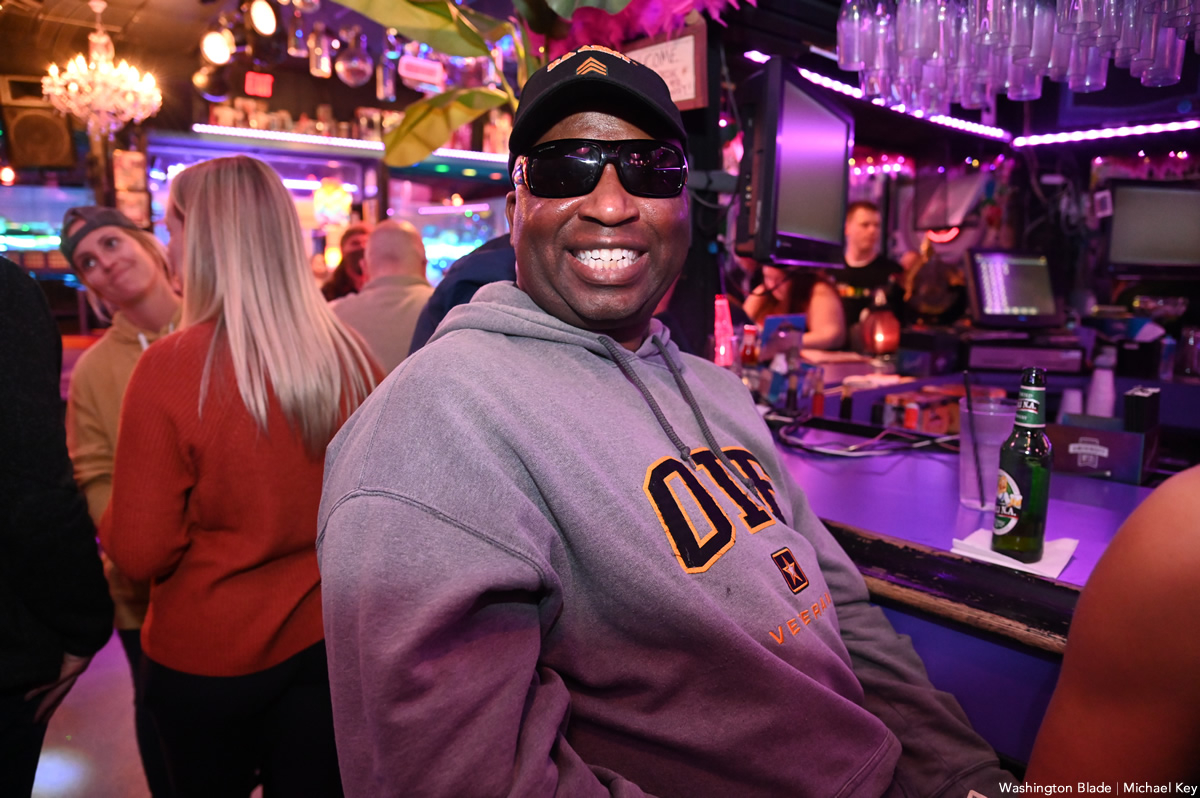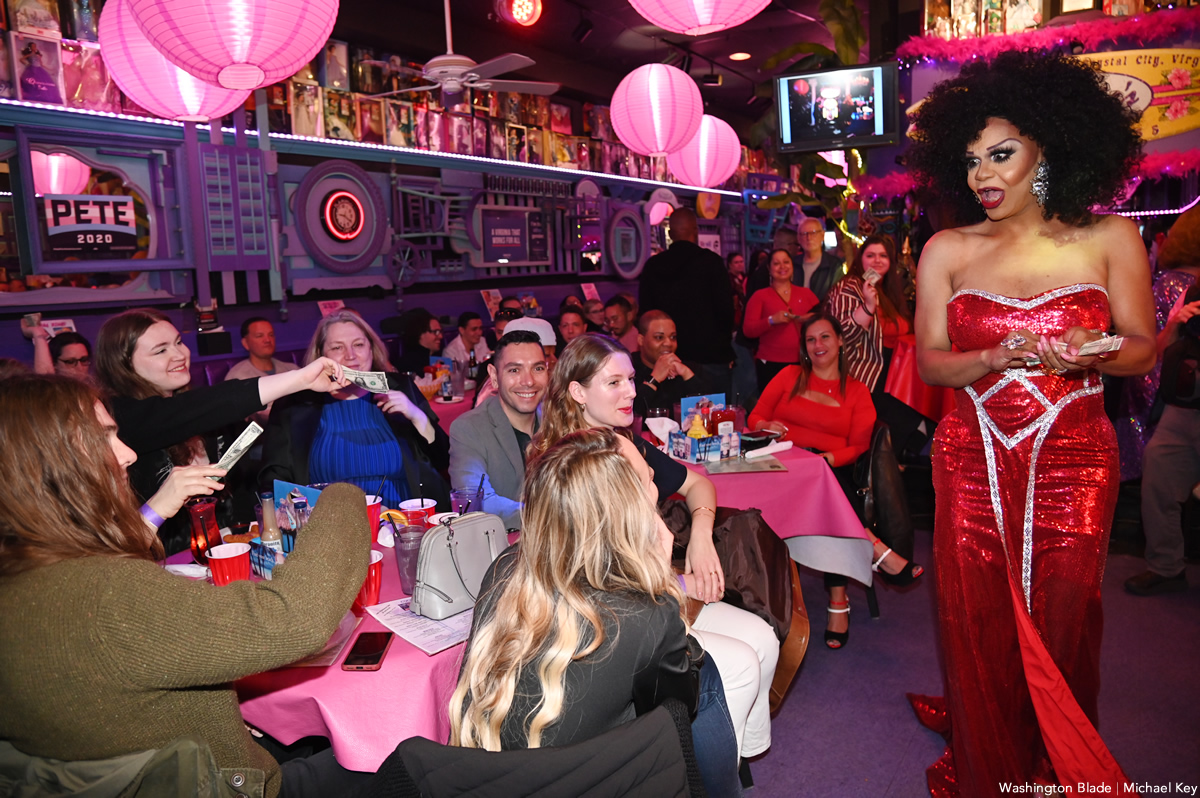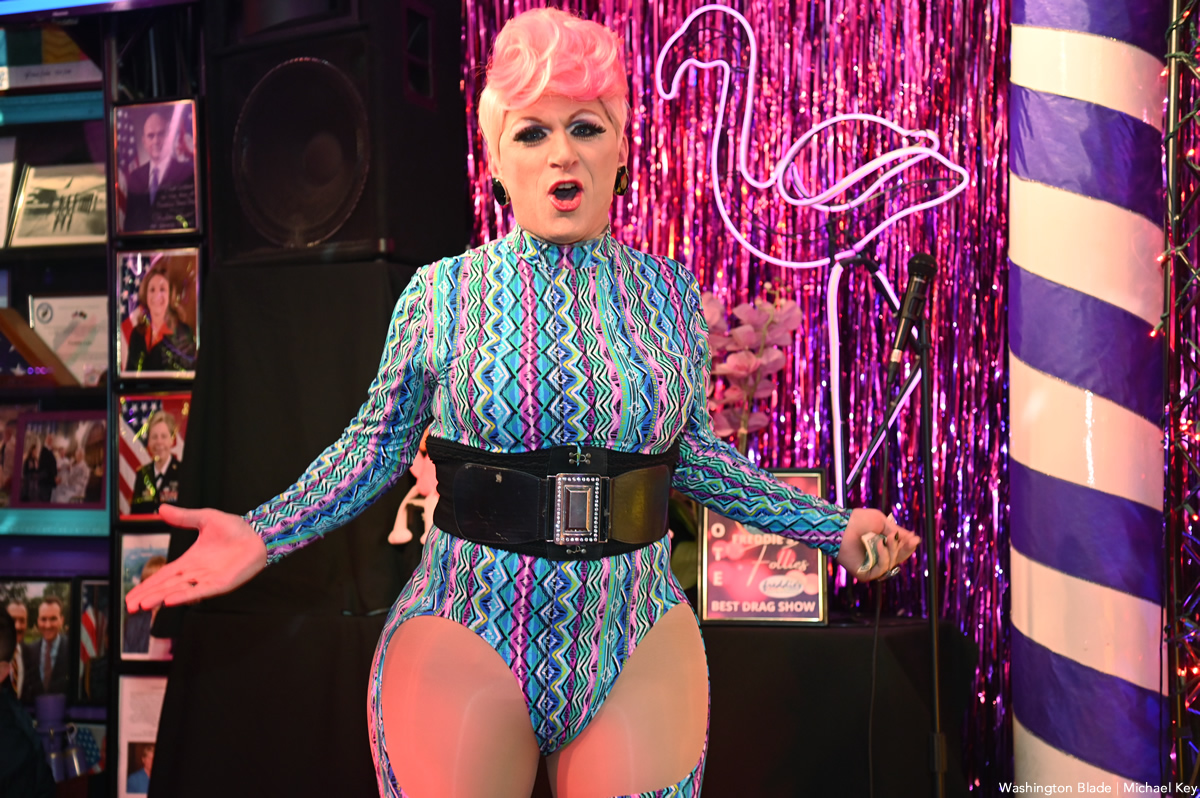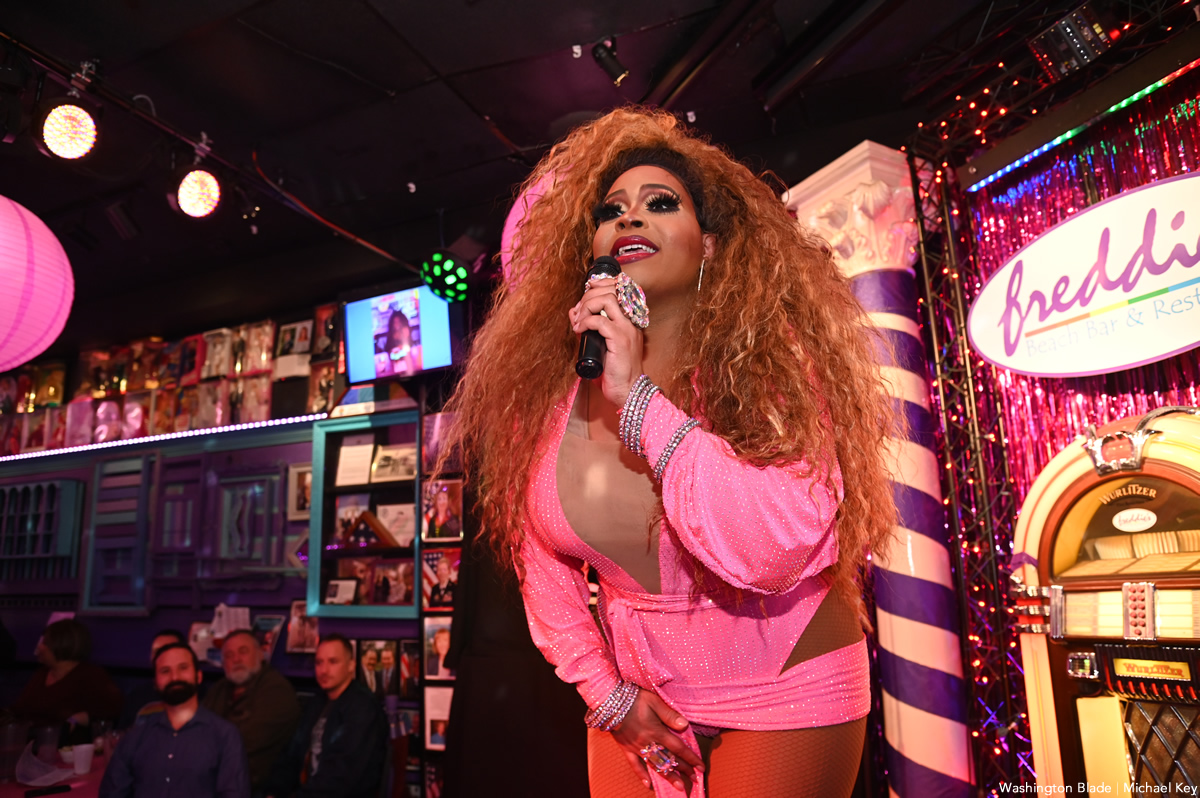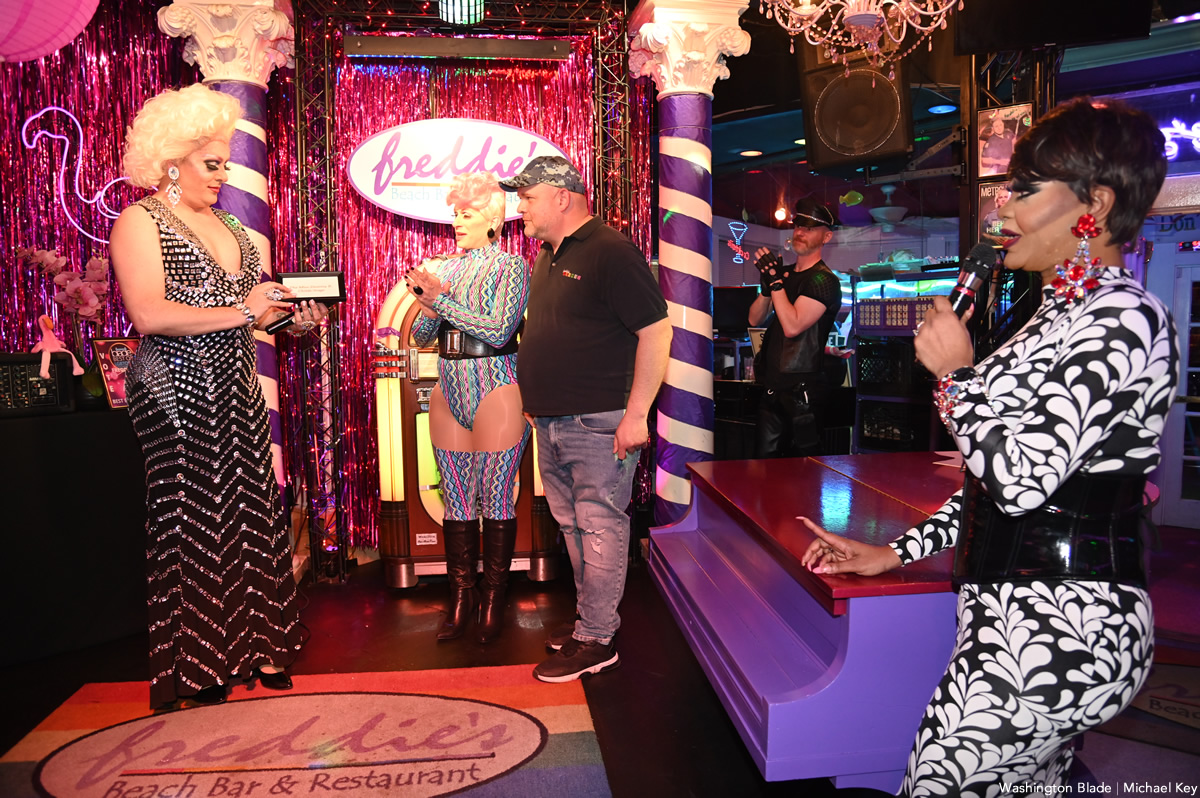 Covering Freddie's Follies 20th Anniversary for @WashBlade . @DestinyBChilds performing: pic.twitter.com/urpHgiMZ05

— Michael Patrick Key (@MichaelKeyWB) March 19, 2023
PHOTOS: The Little Gay Pub opening night
New LGBTQ venue opens in Logan Circle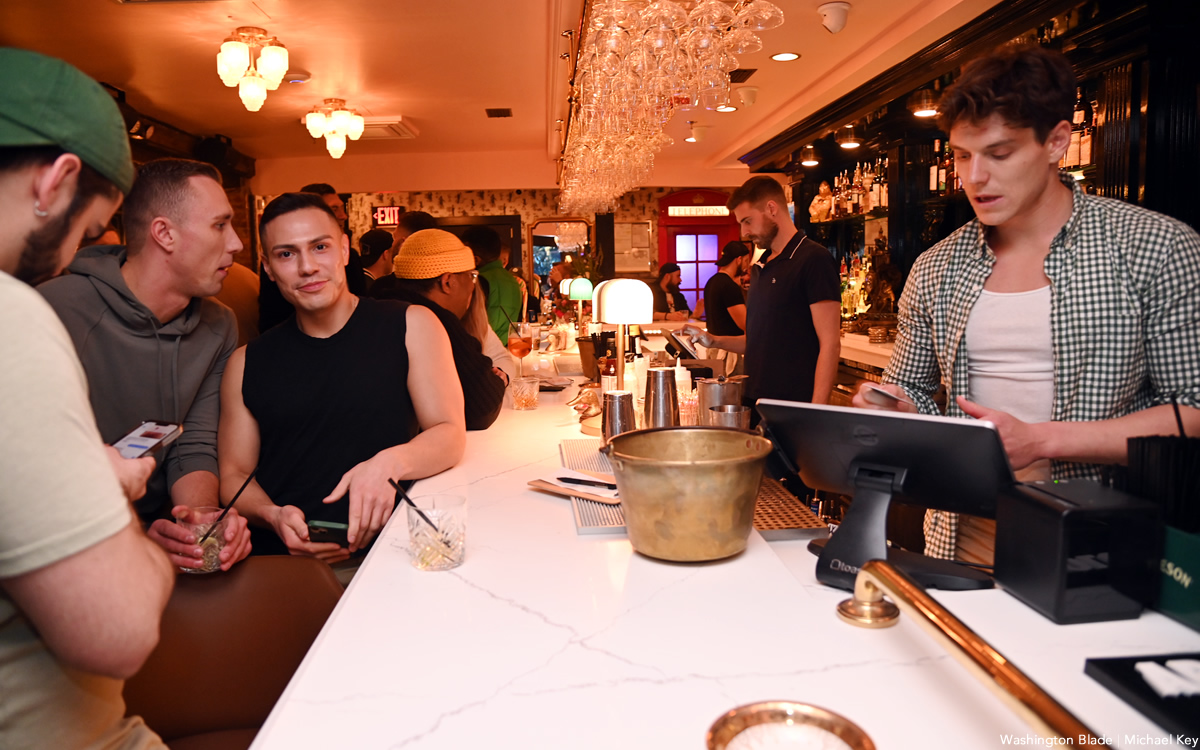 D.C.'s newest LGBTQ venue The Little Gay Pub (1100 P Street, N.W.) had a soft opening on Friday, March 17.
(Washington Blade photos by Michael Key)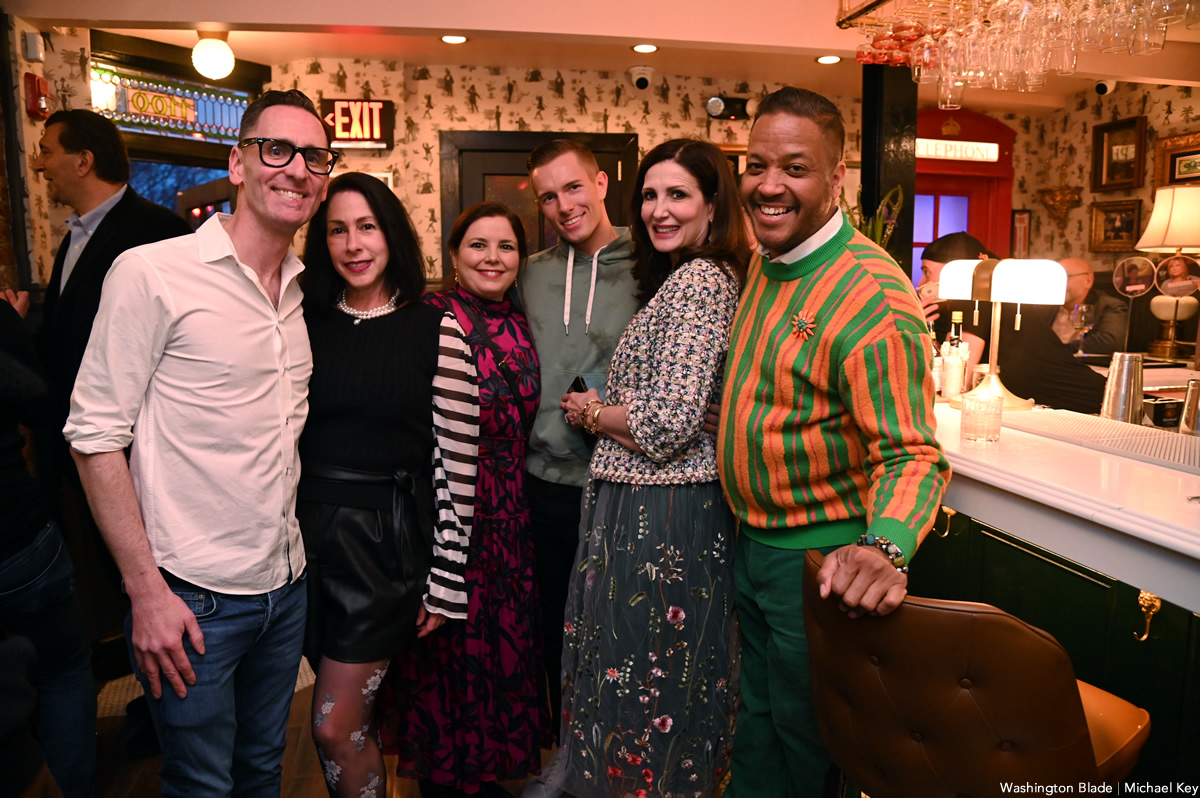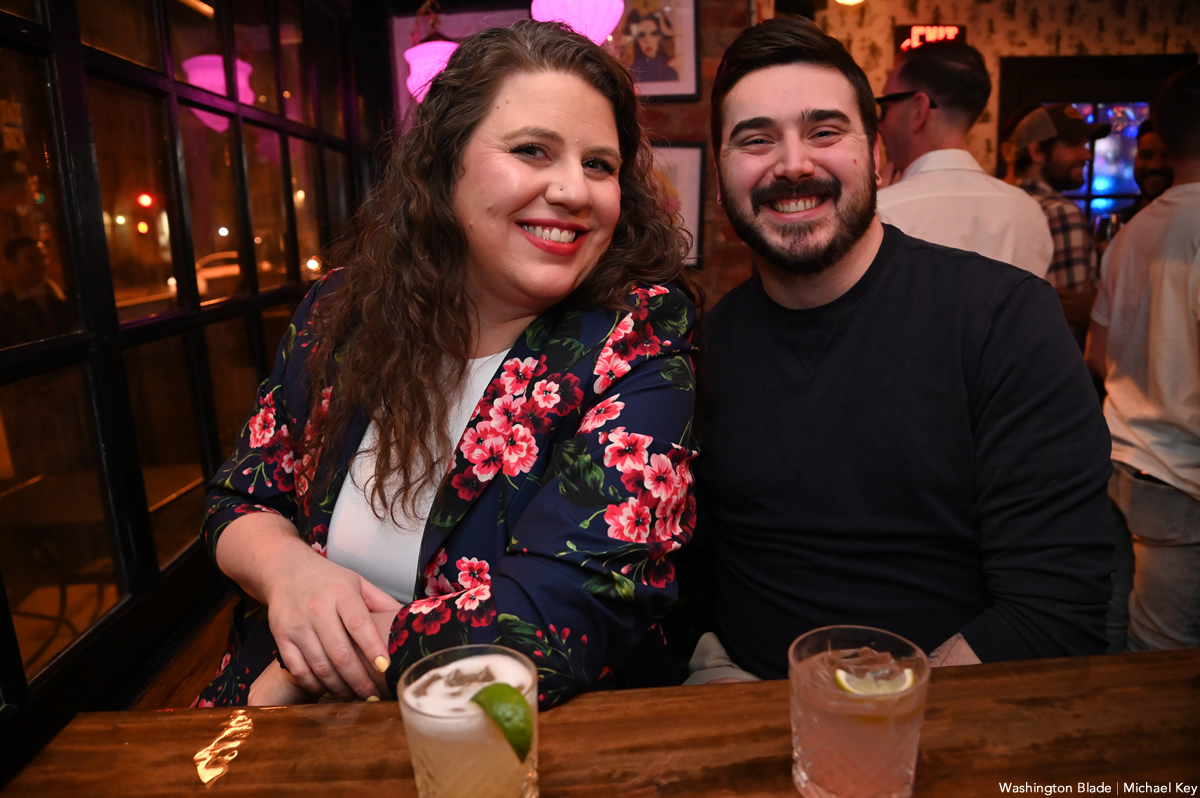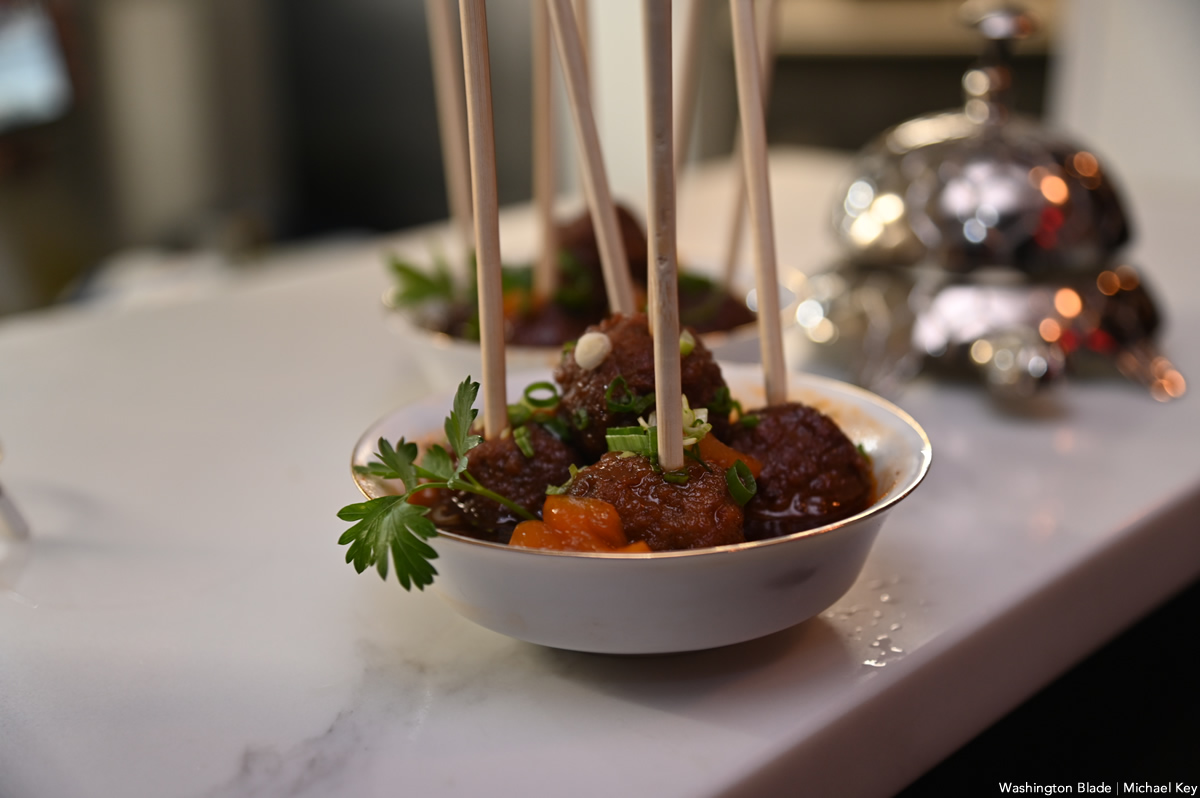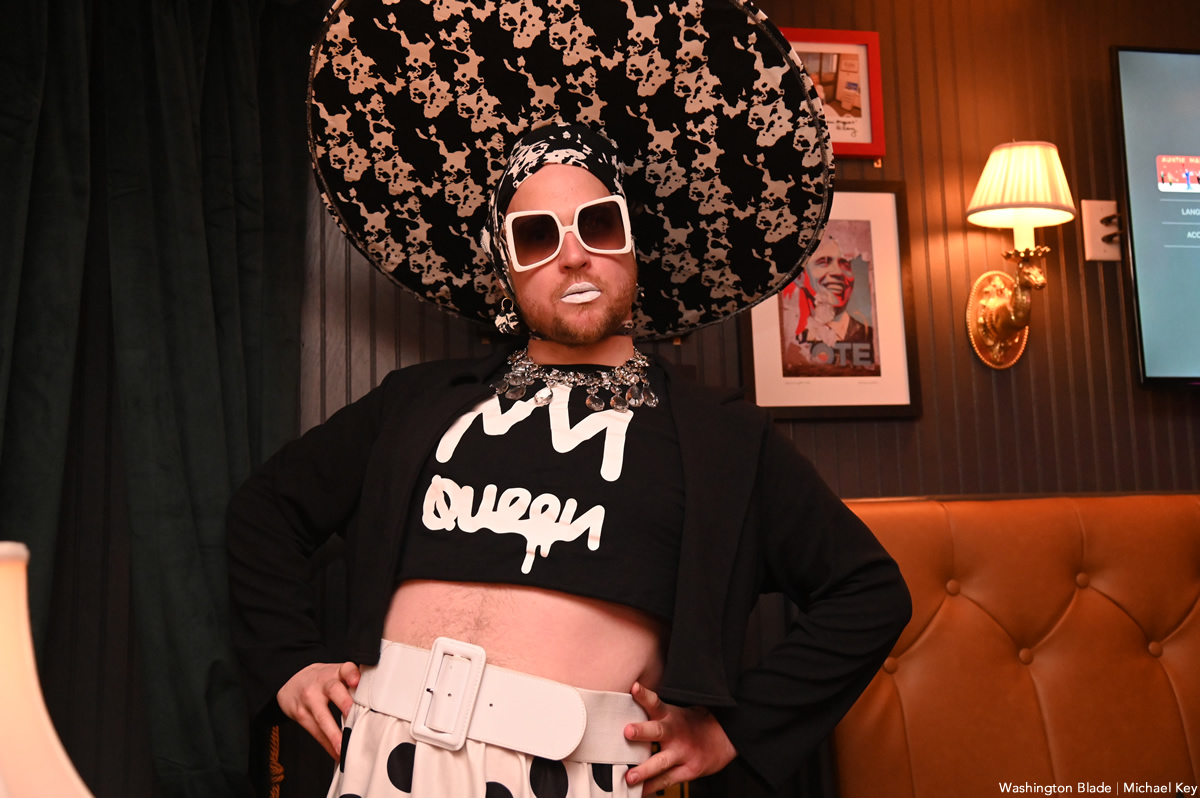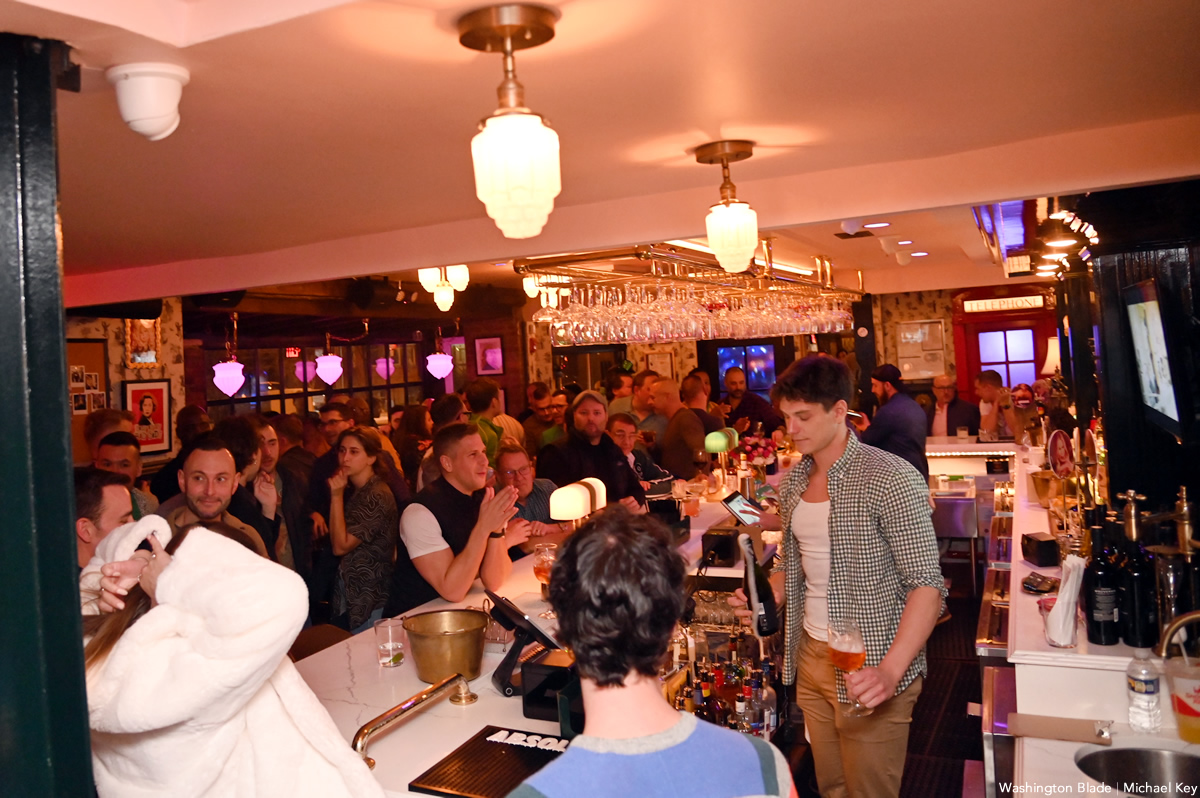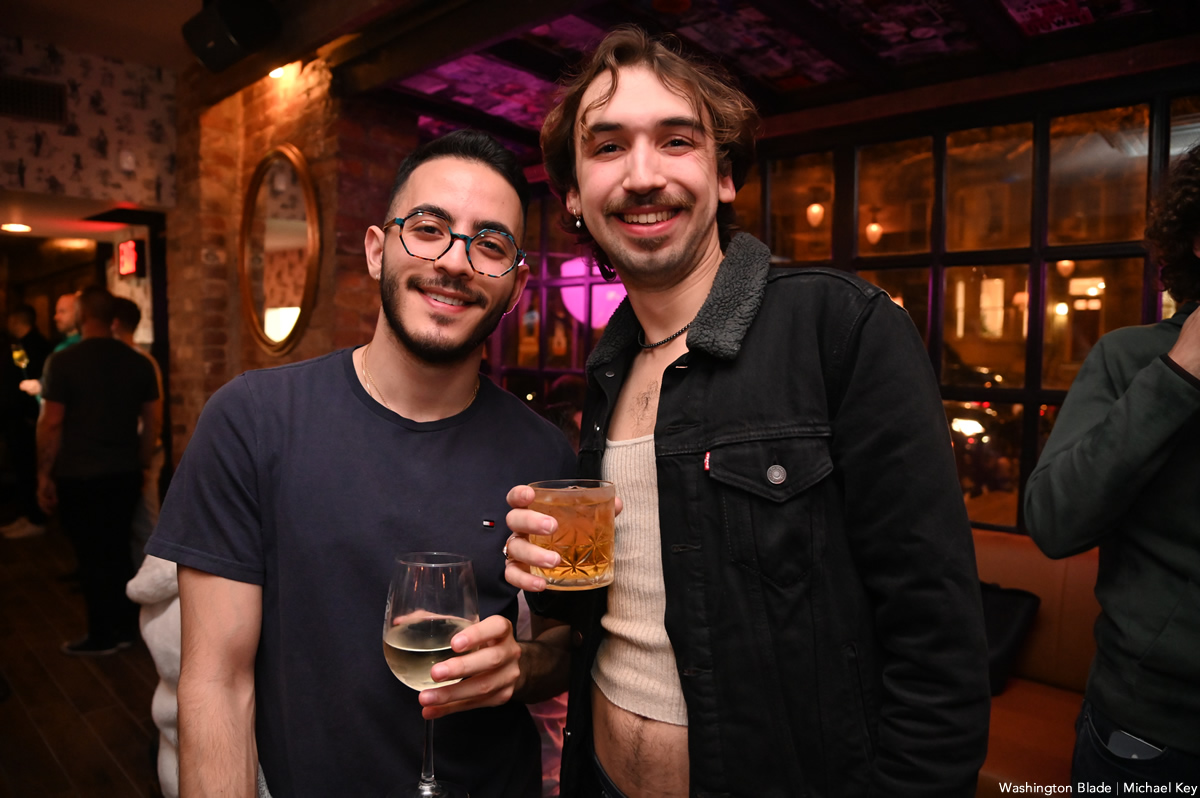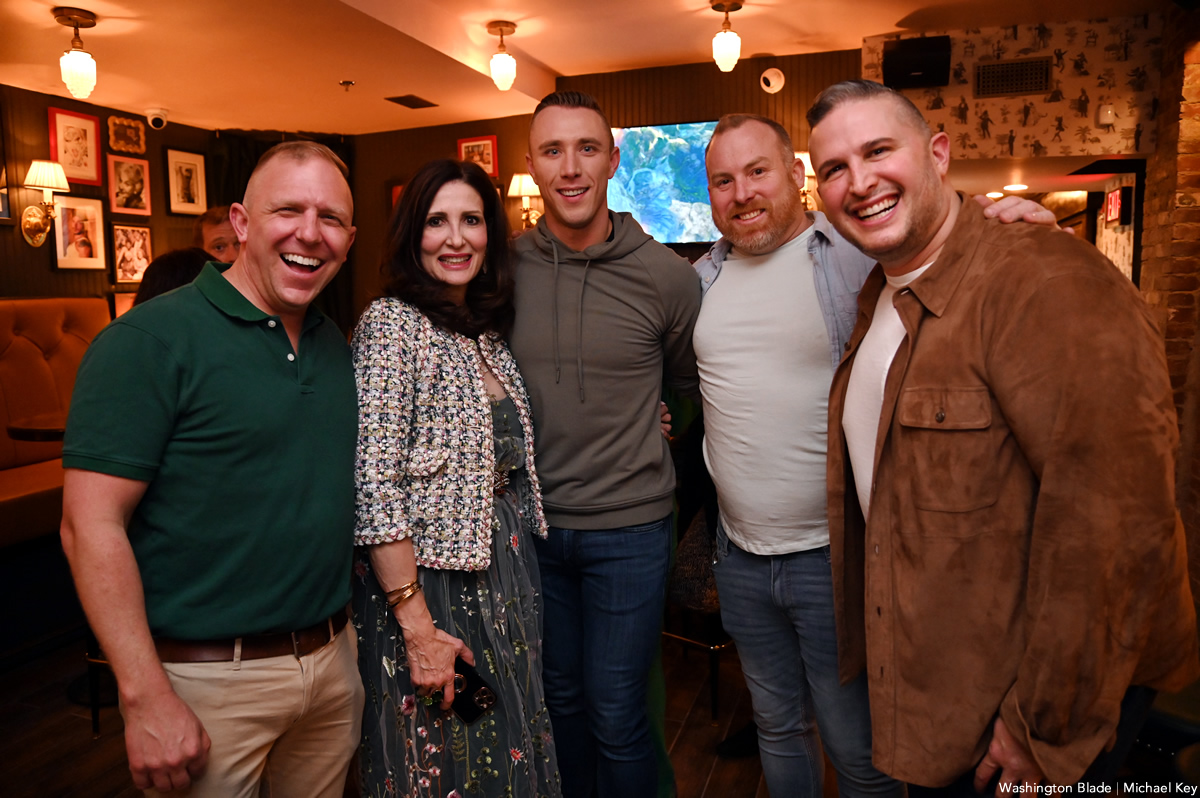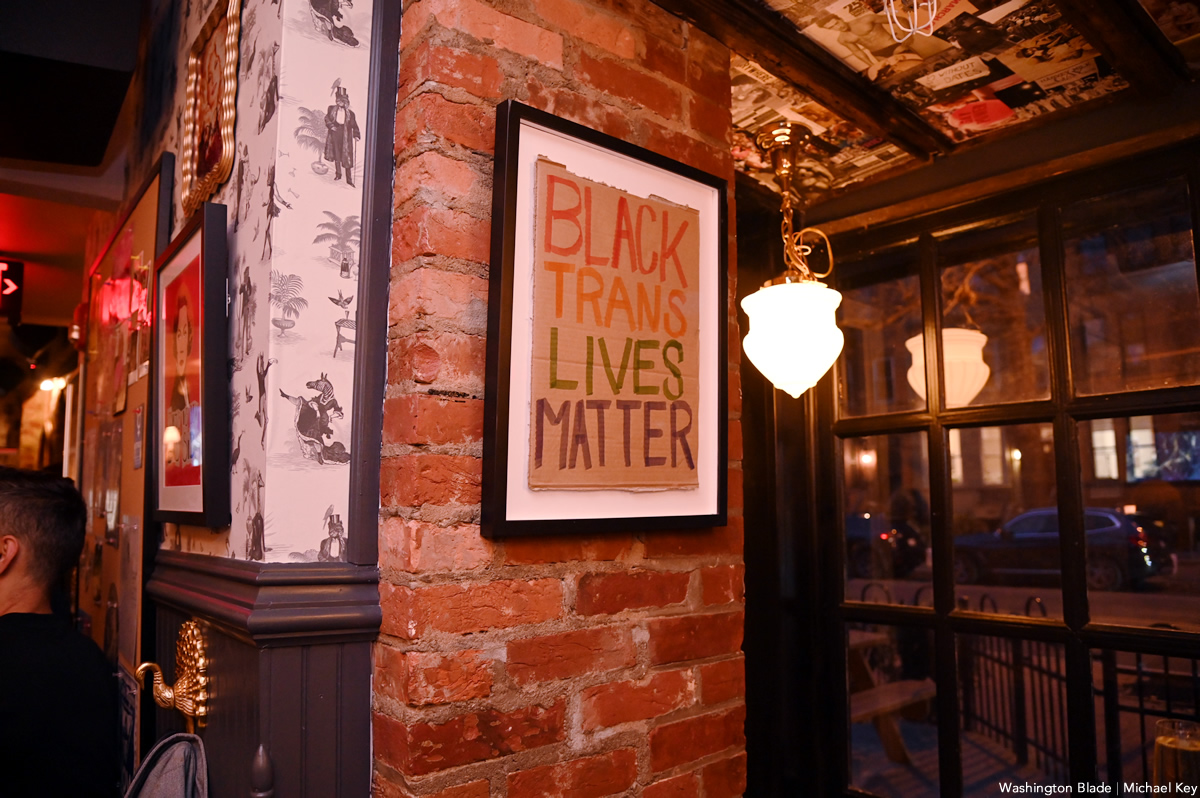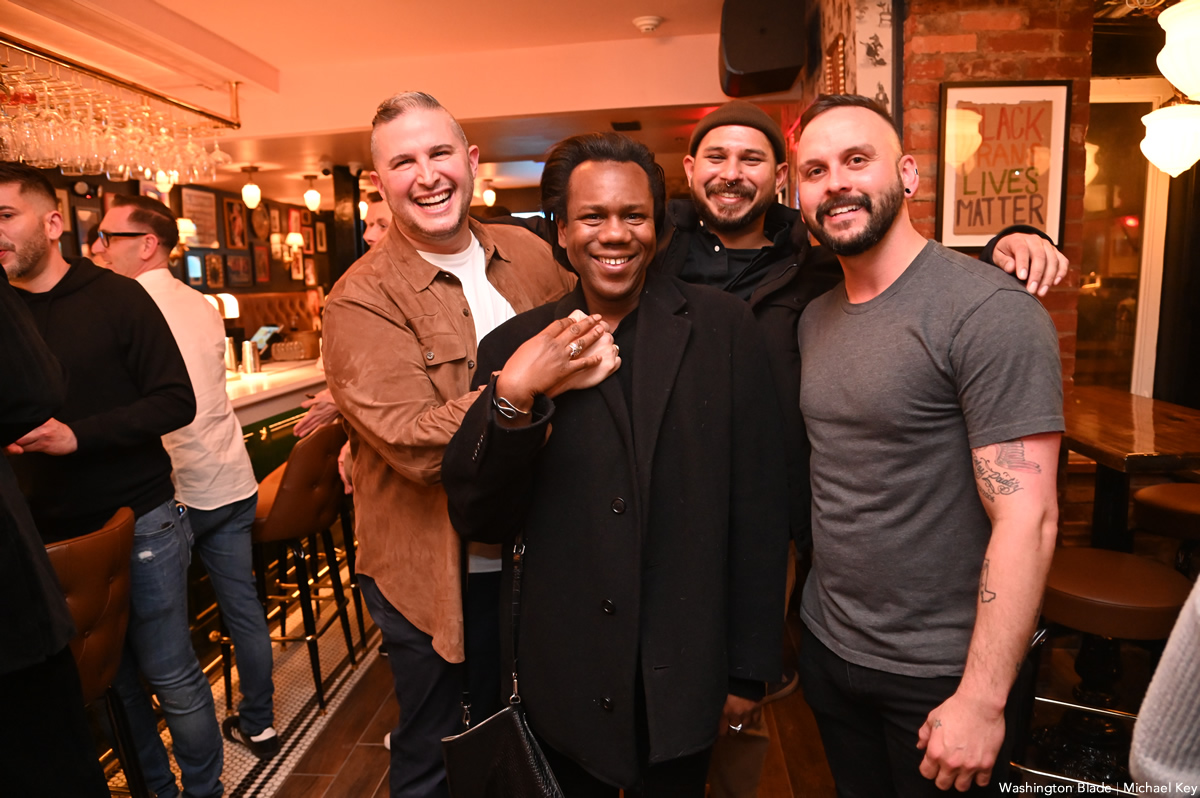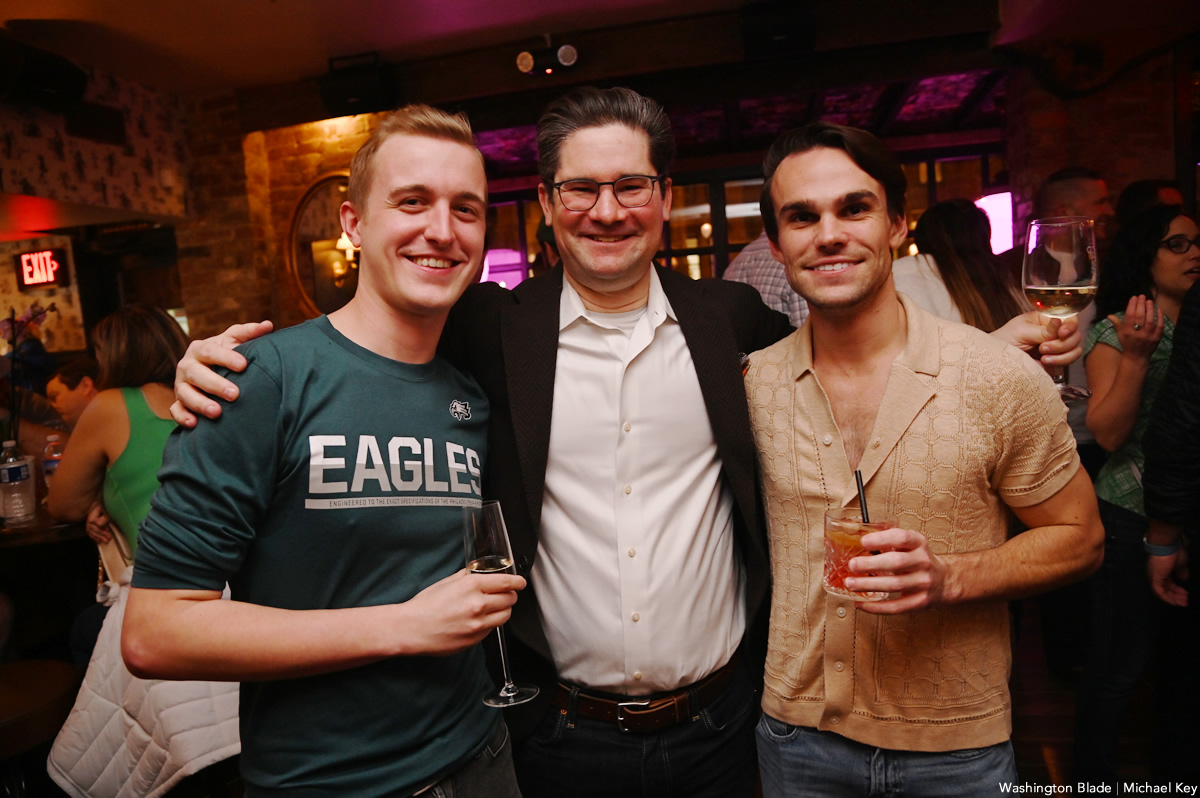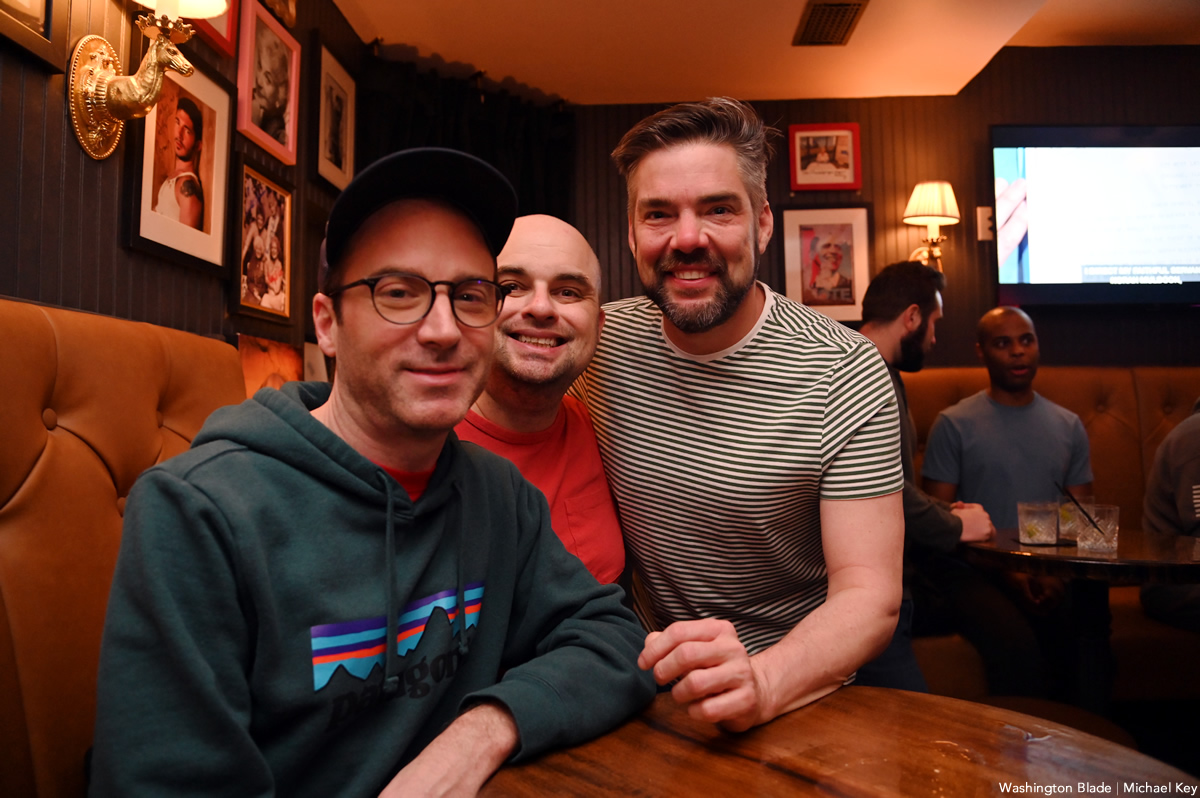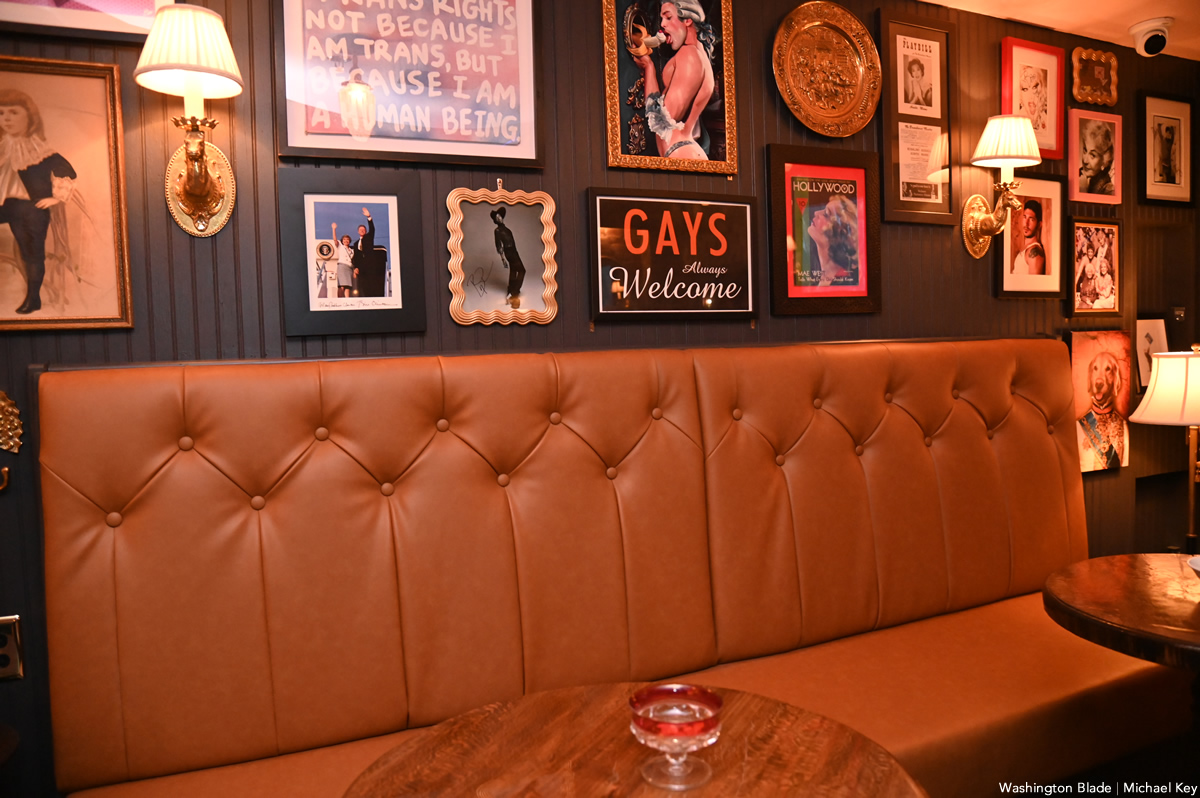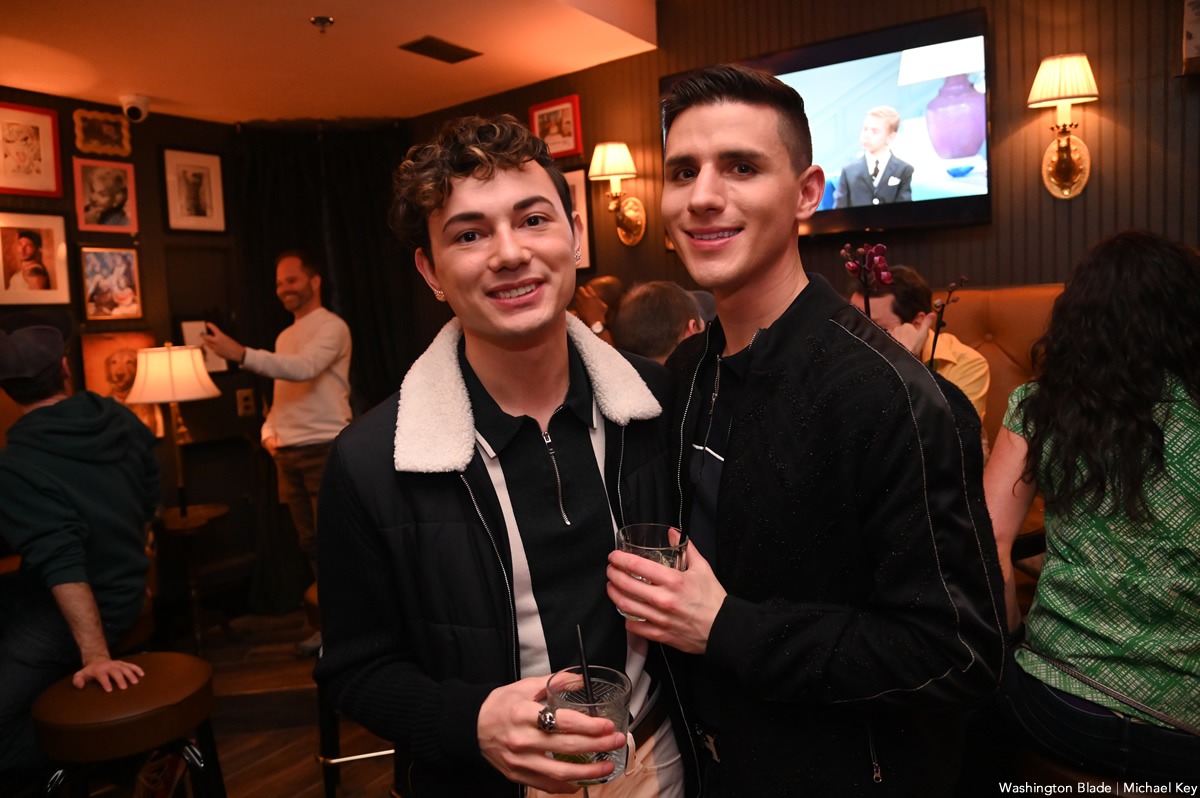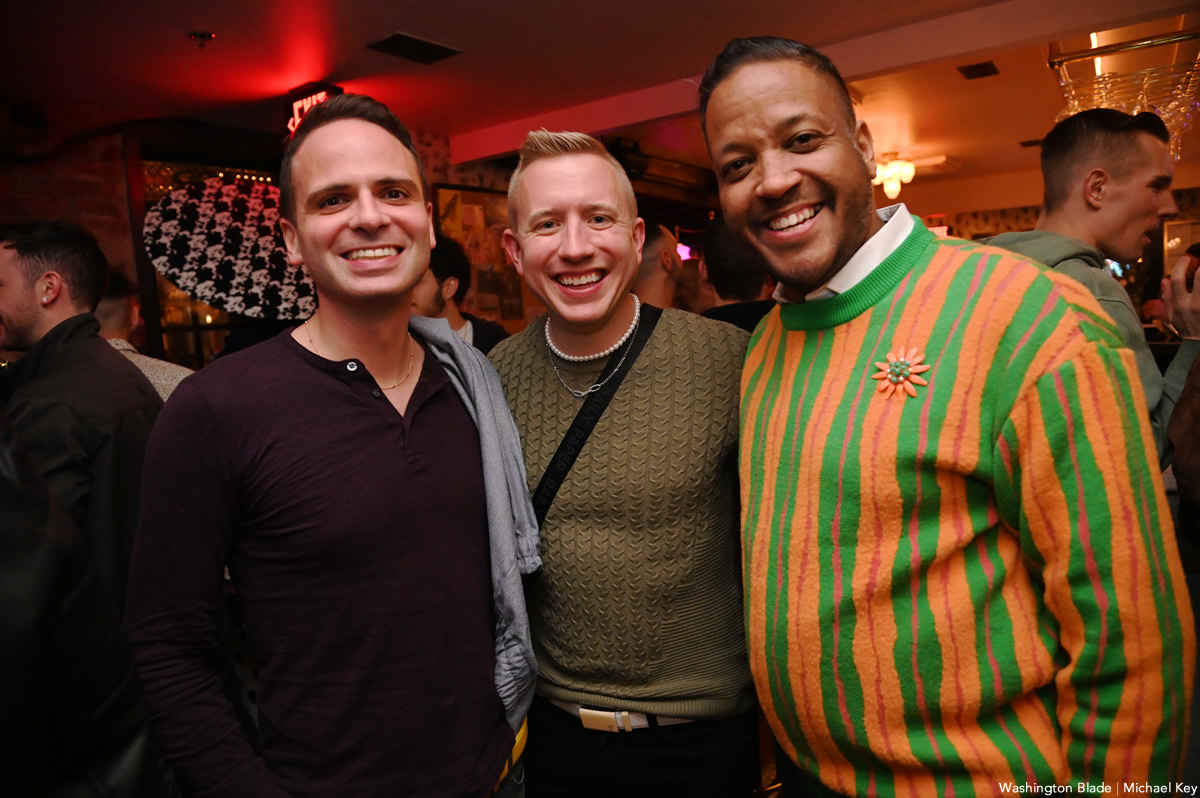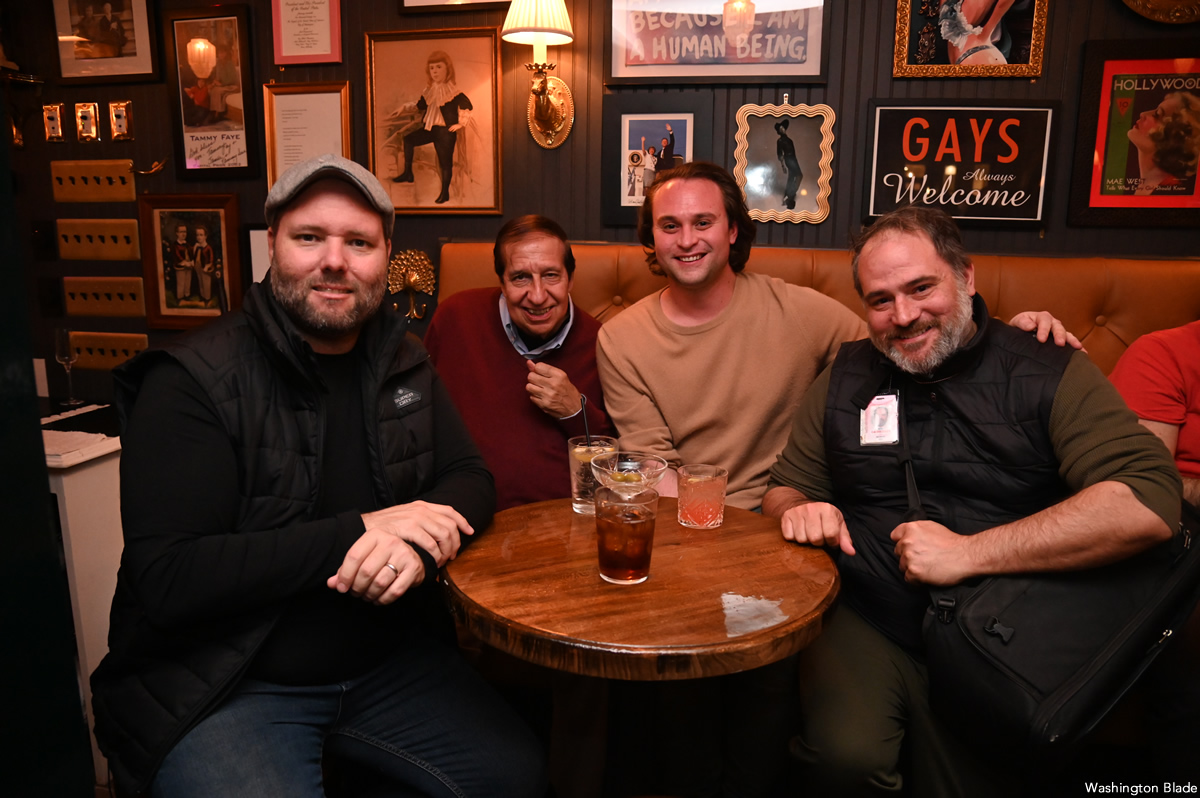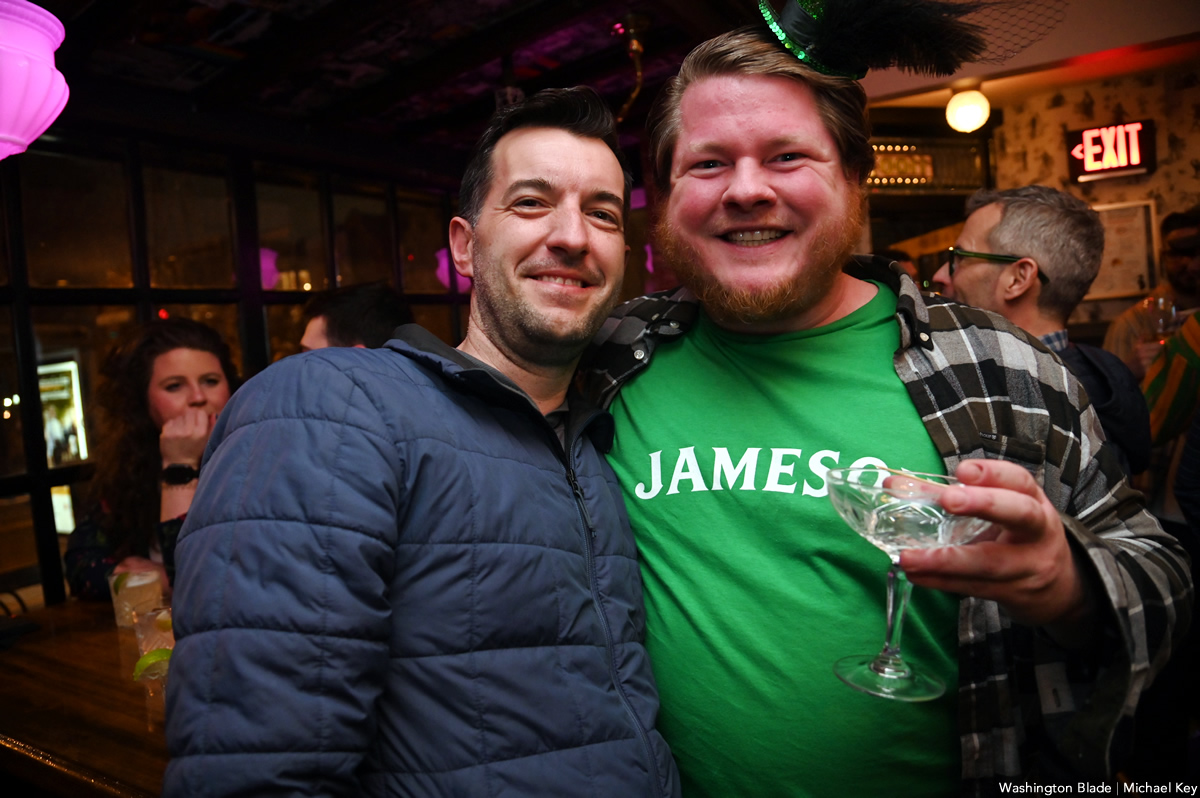 Covering the opening of The Little Gay Pub in Logan Circle for @WashBlade pic.twitter.com/hrAbvbW2C3

— Michael Patrick Key (@MichaelKeyWB) March 18, 2023
PHOTOS: Pride Reveal
'Peace, Love, Revolution' announced as this year's theme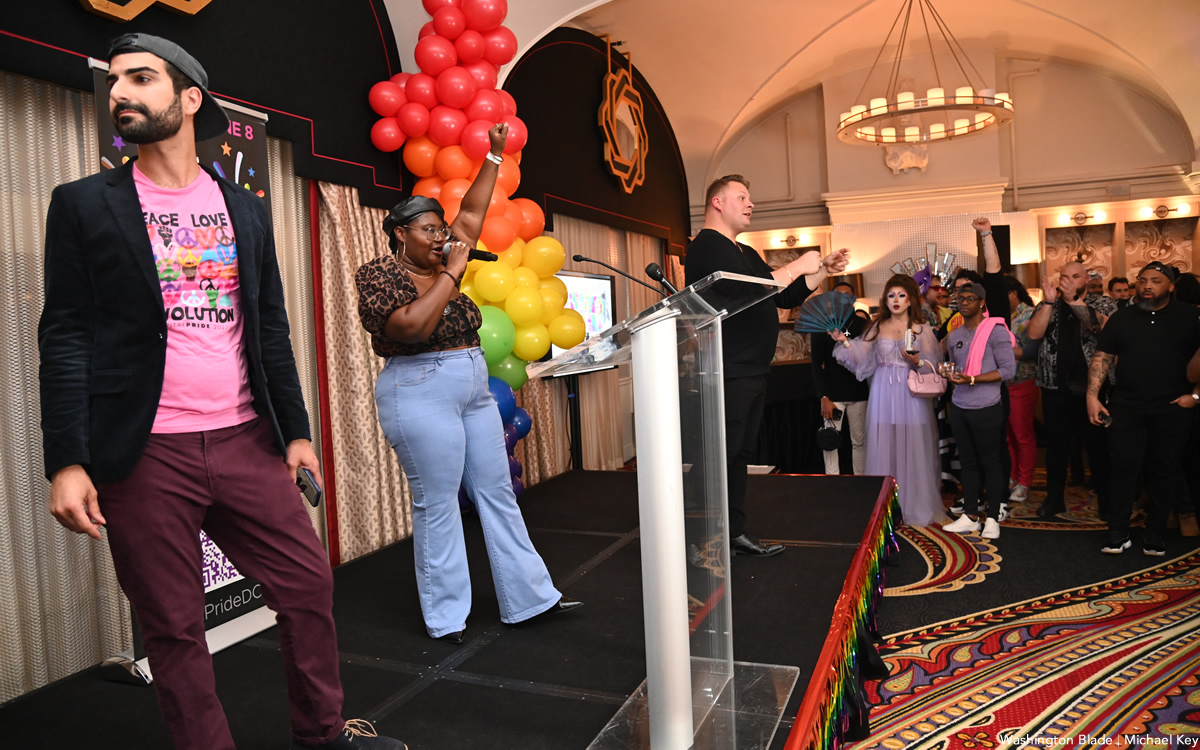 The Capital Pride Alliance held its annual Pride Reveal party at Hotel Monaco on Thursday, March 16. Following a performance by drag artist Shi-Queeta Lee, members of the board of the Capital Pride Alliance announced "Peace, Love, Revolution" as the theme for Pride 2023 in D.C.
(Washington Blade photos by Michael Key)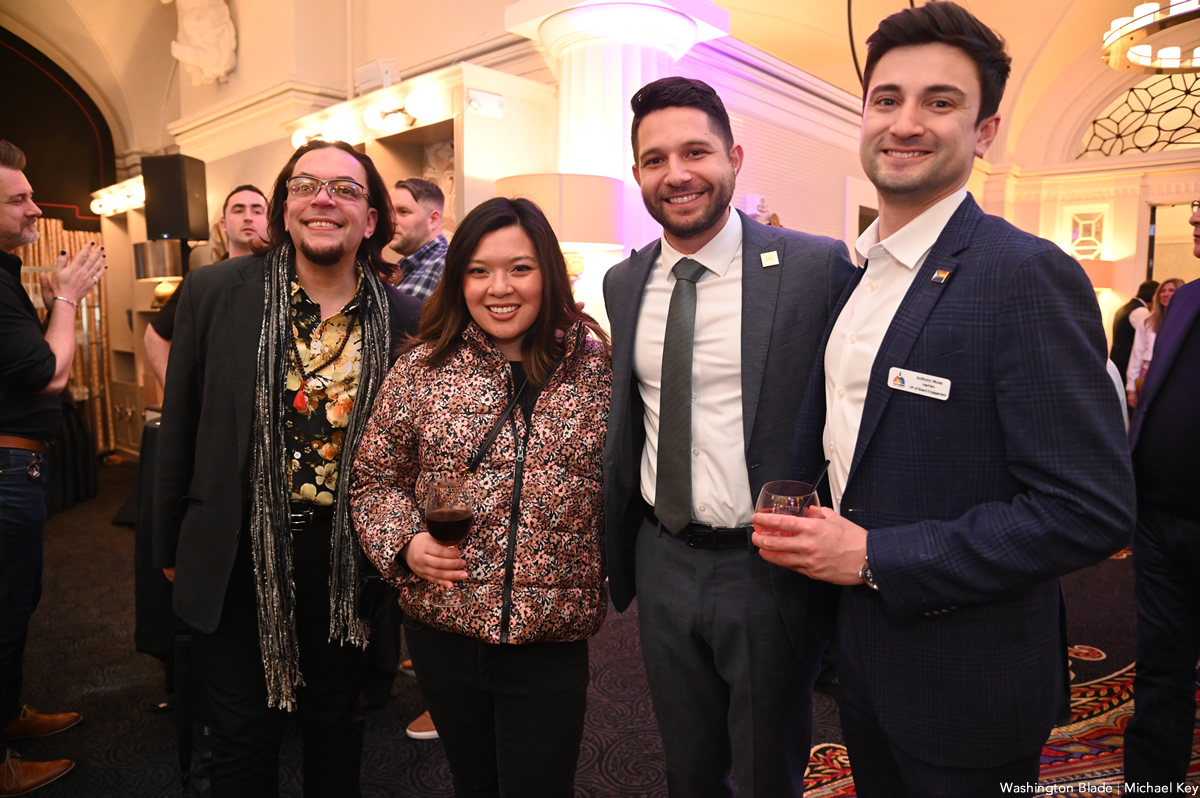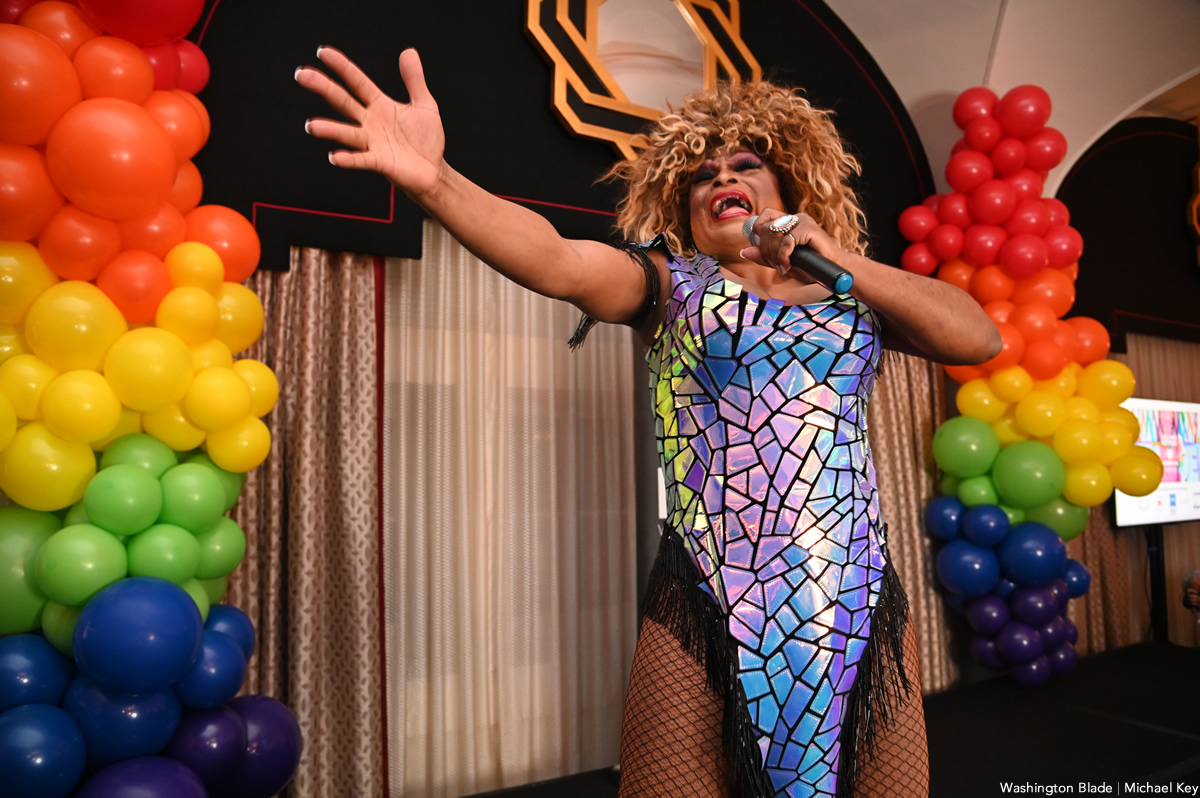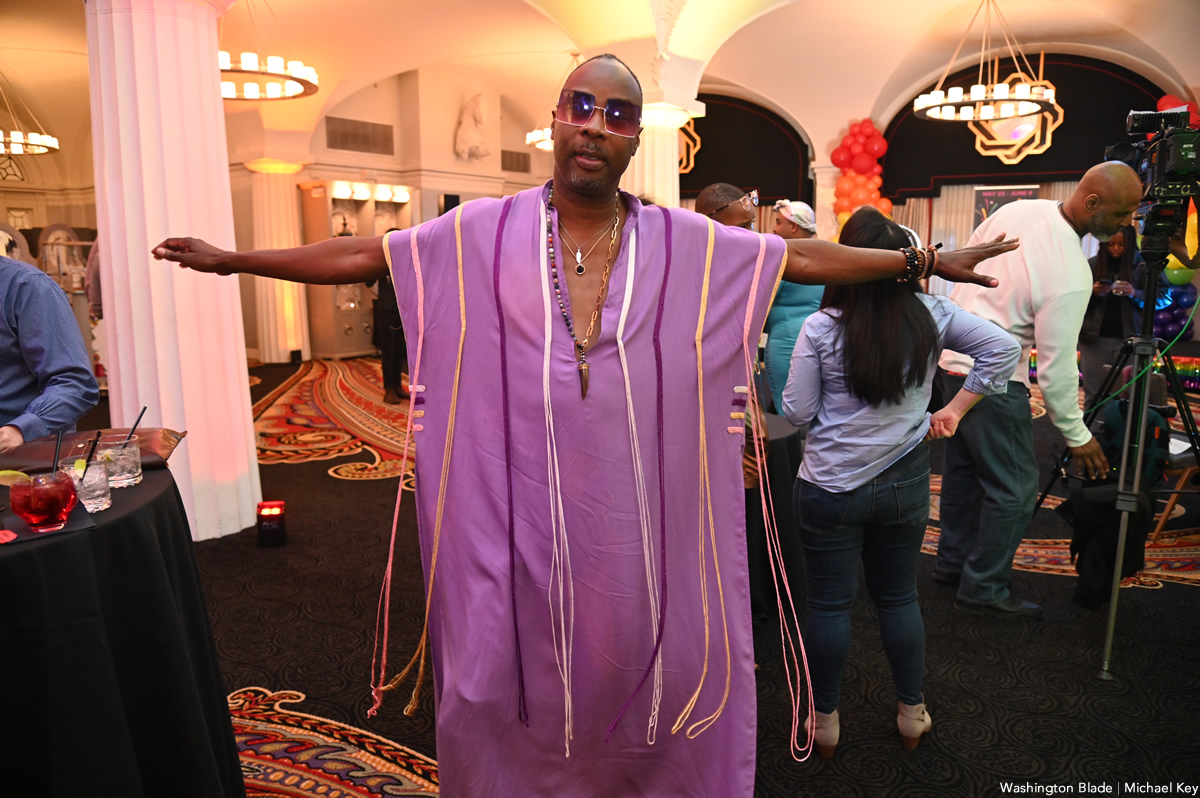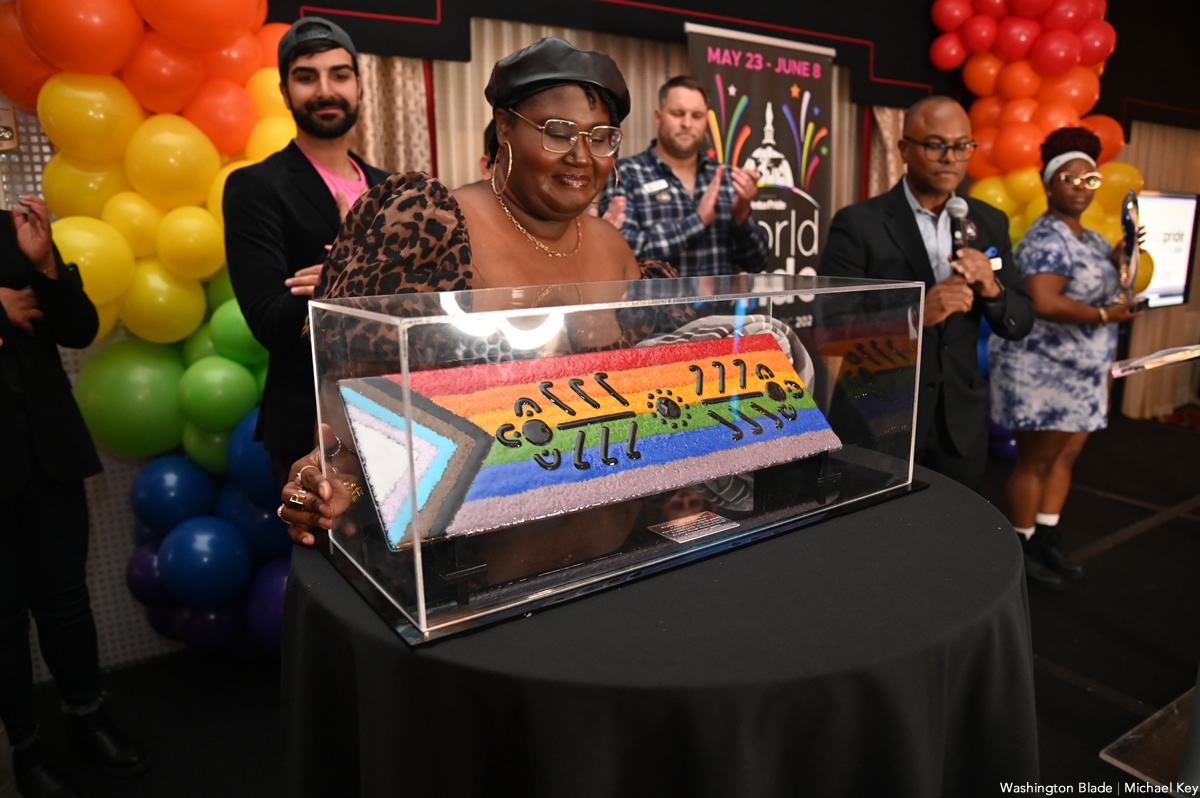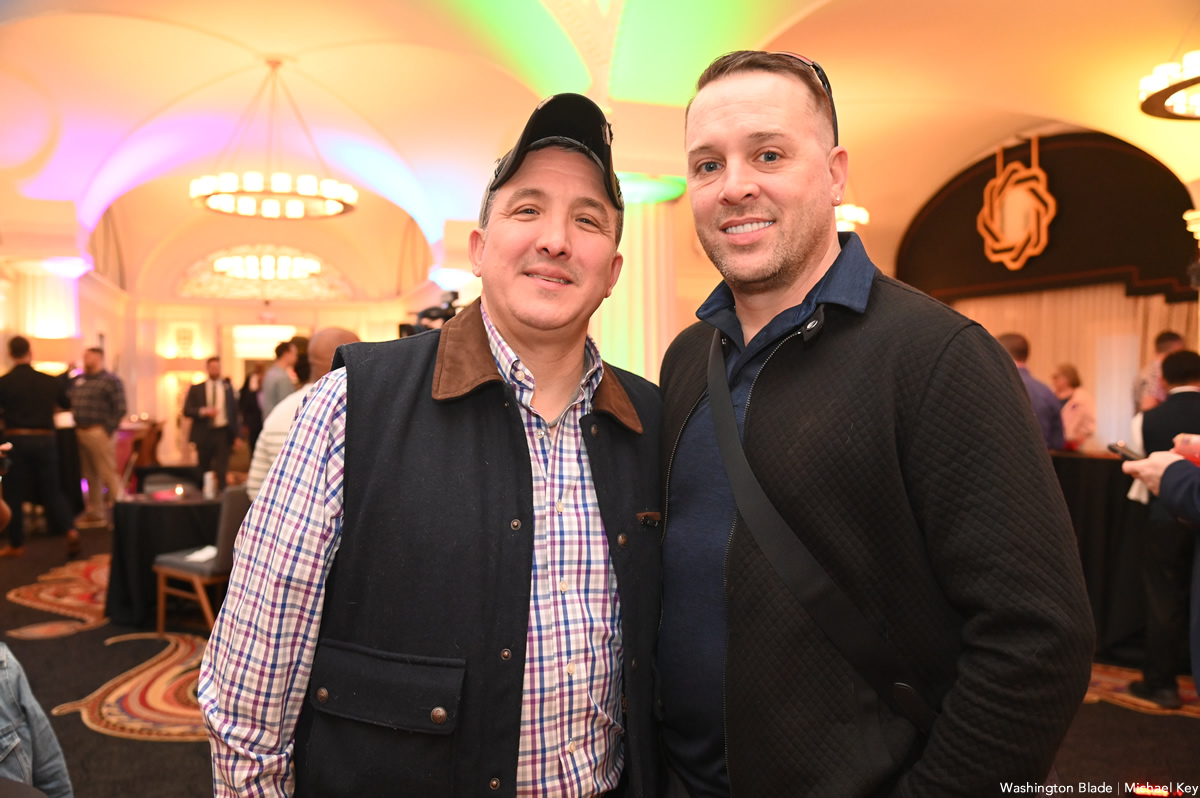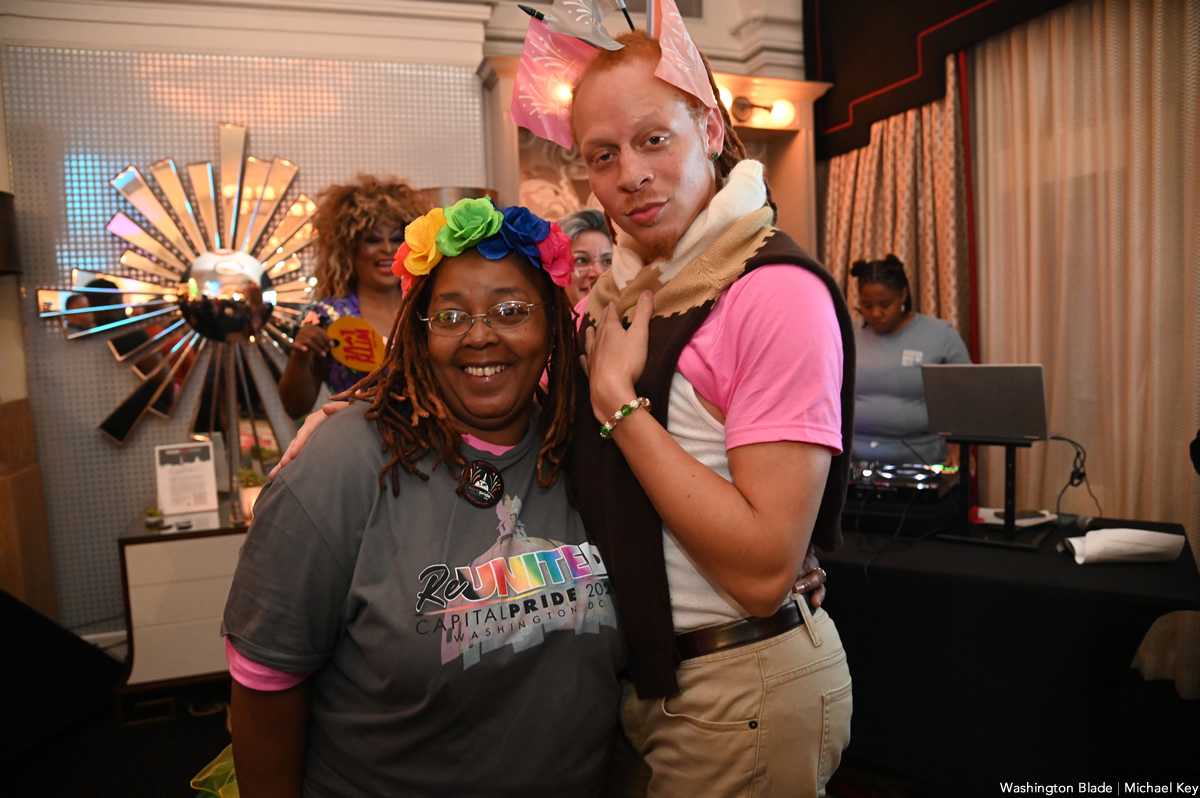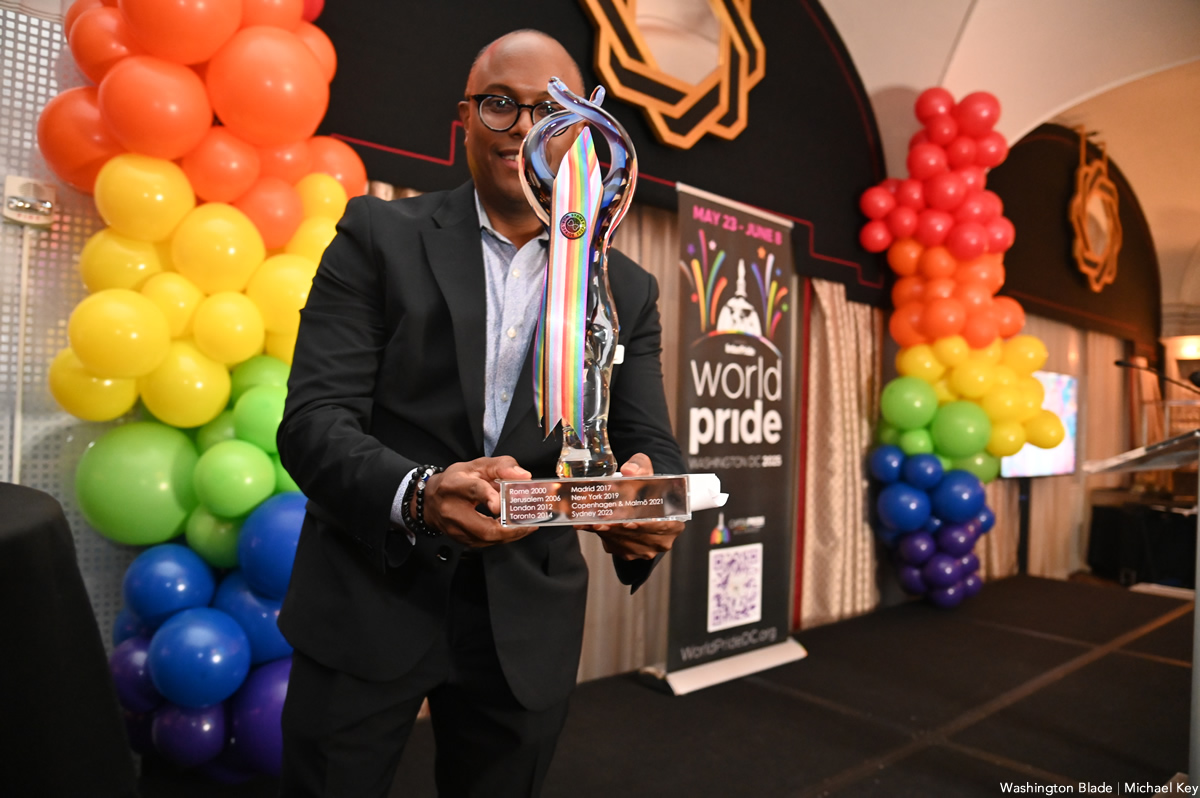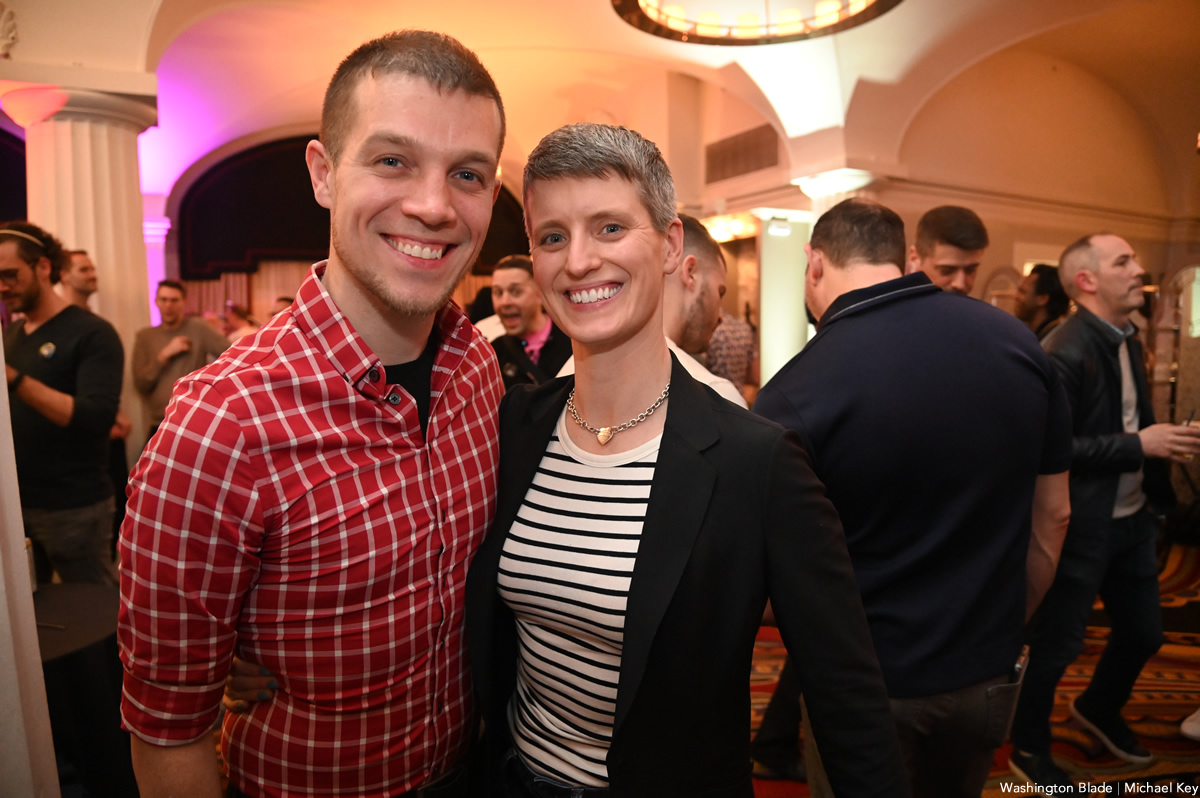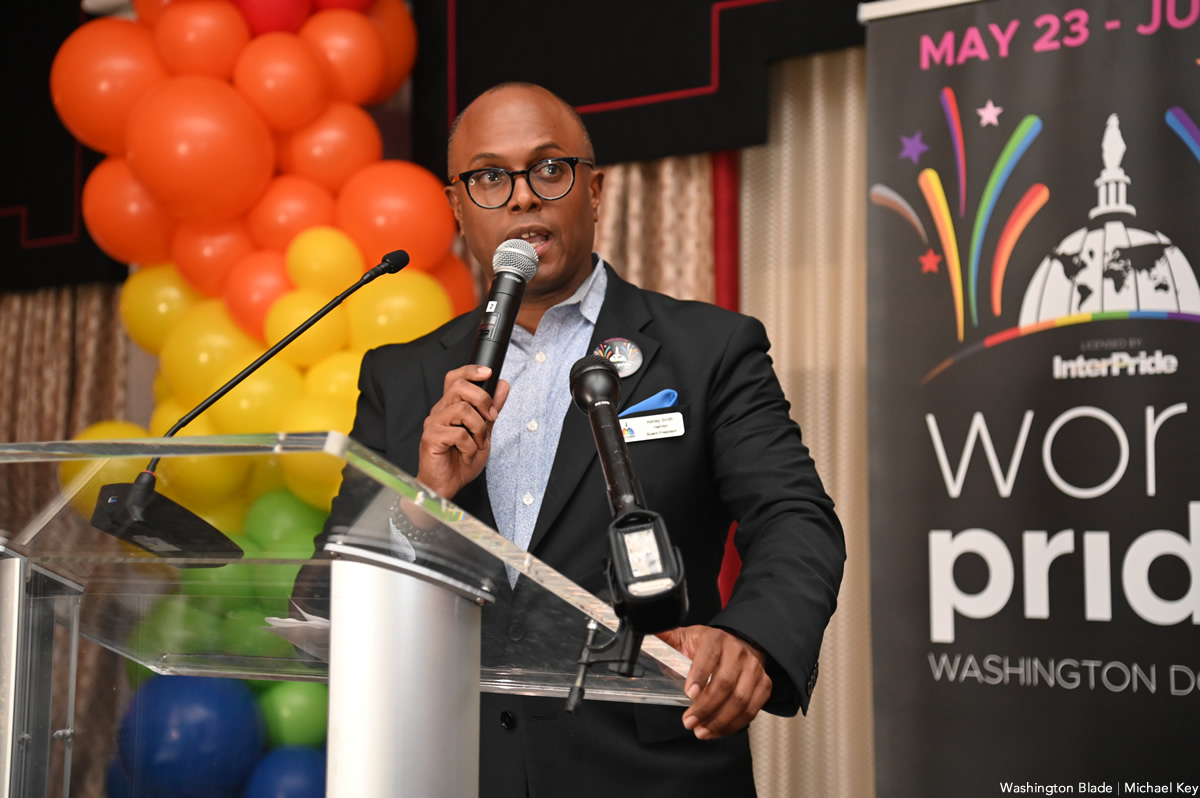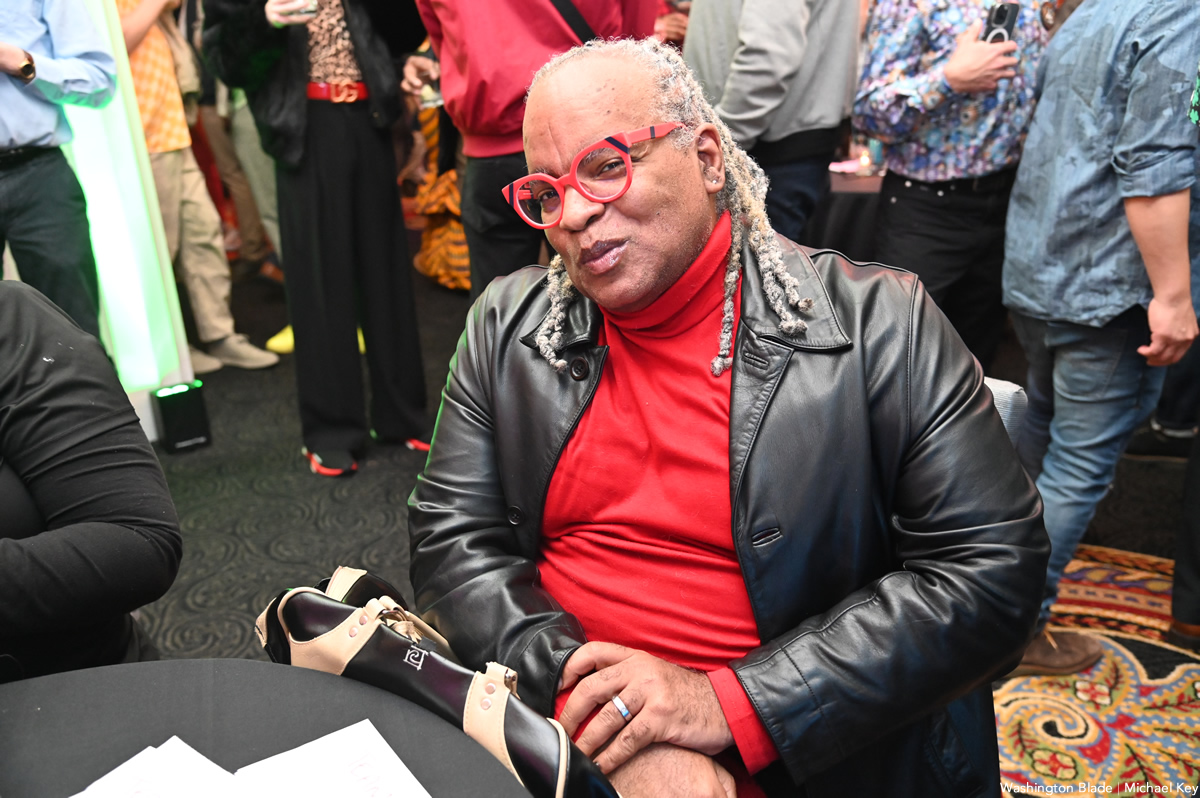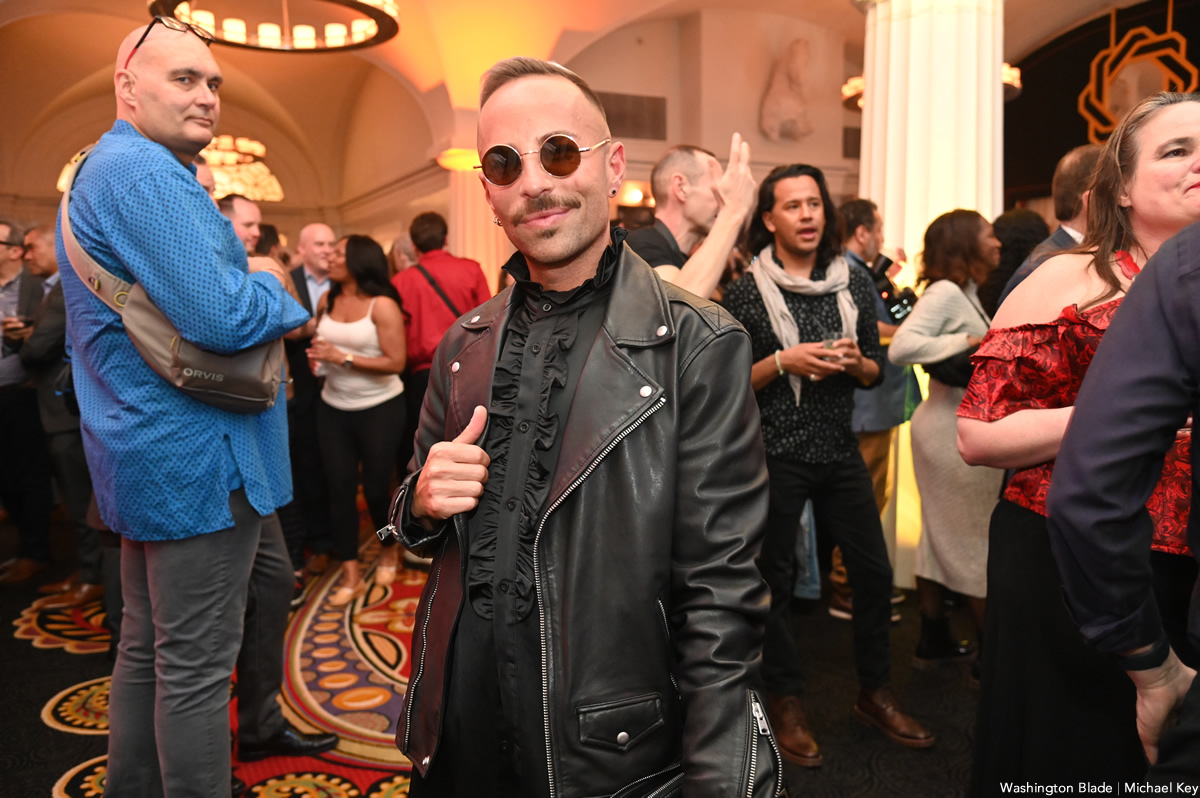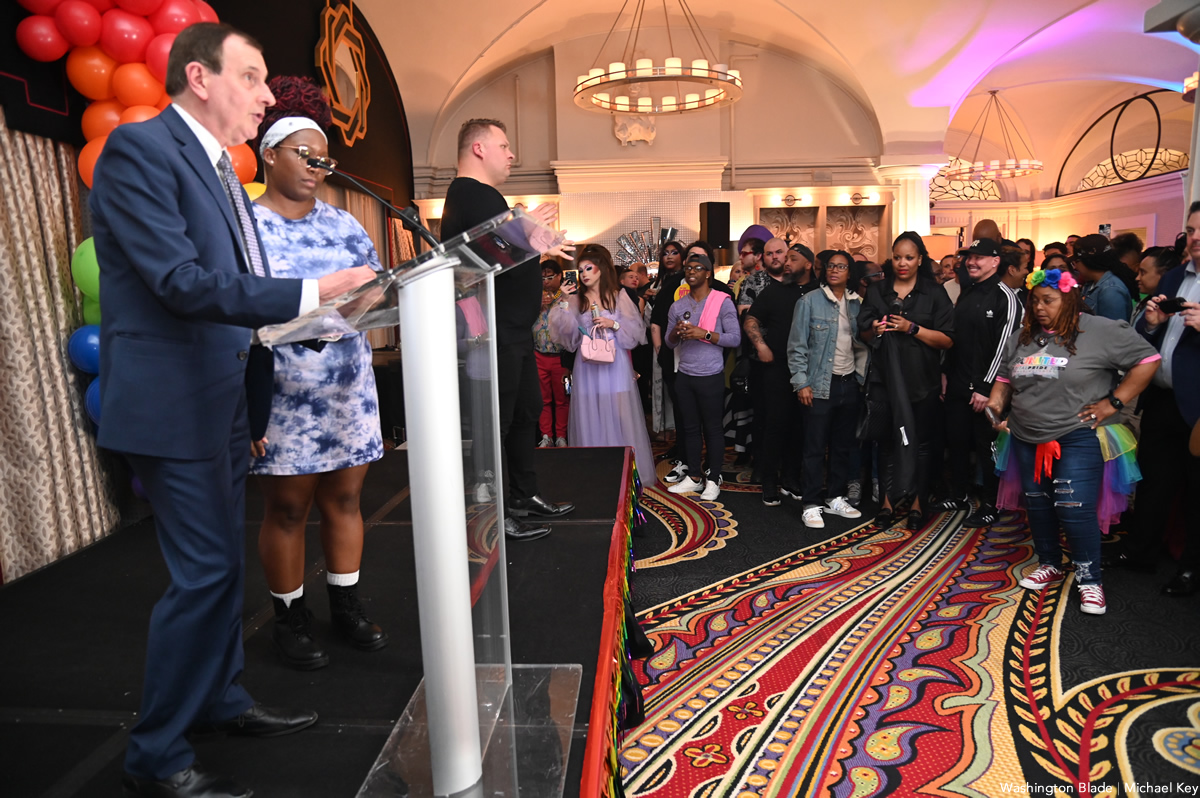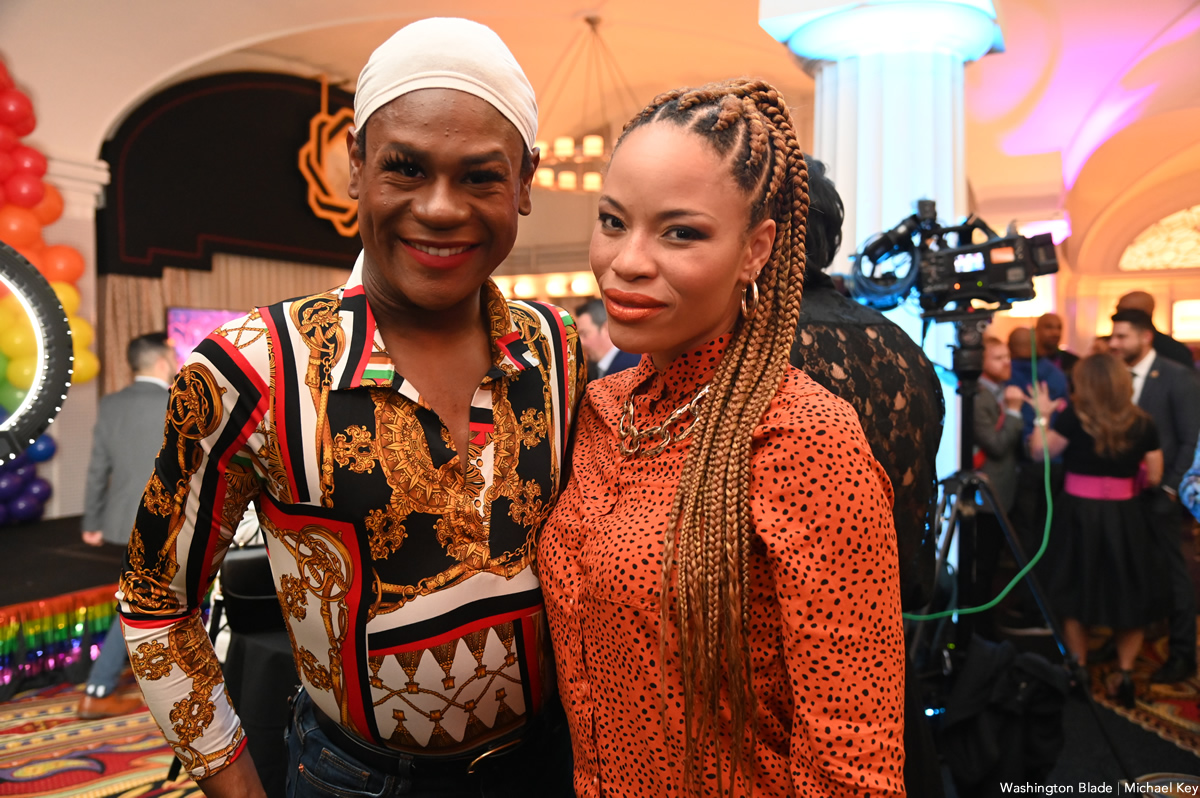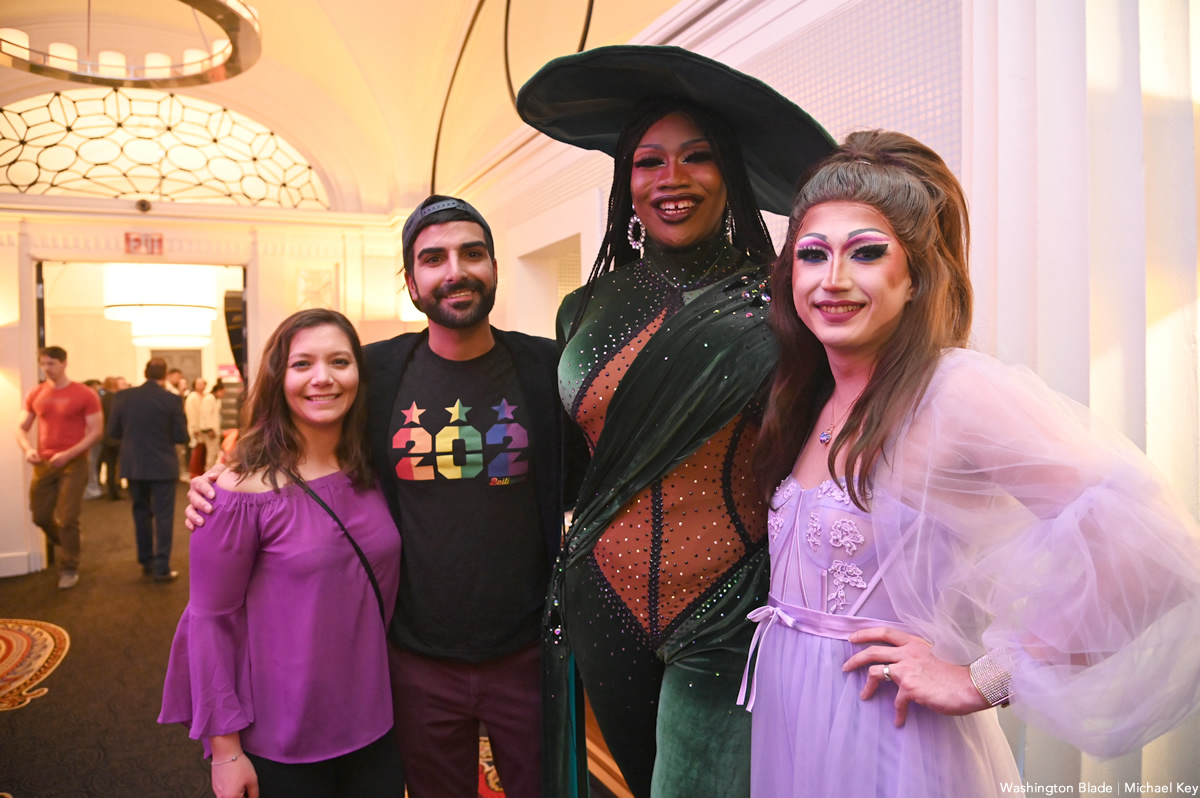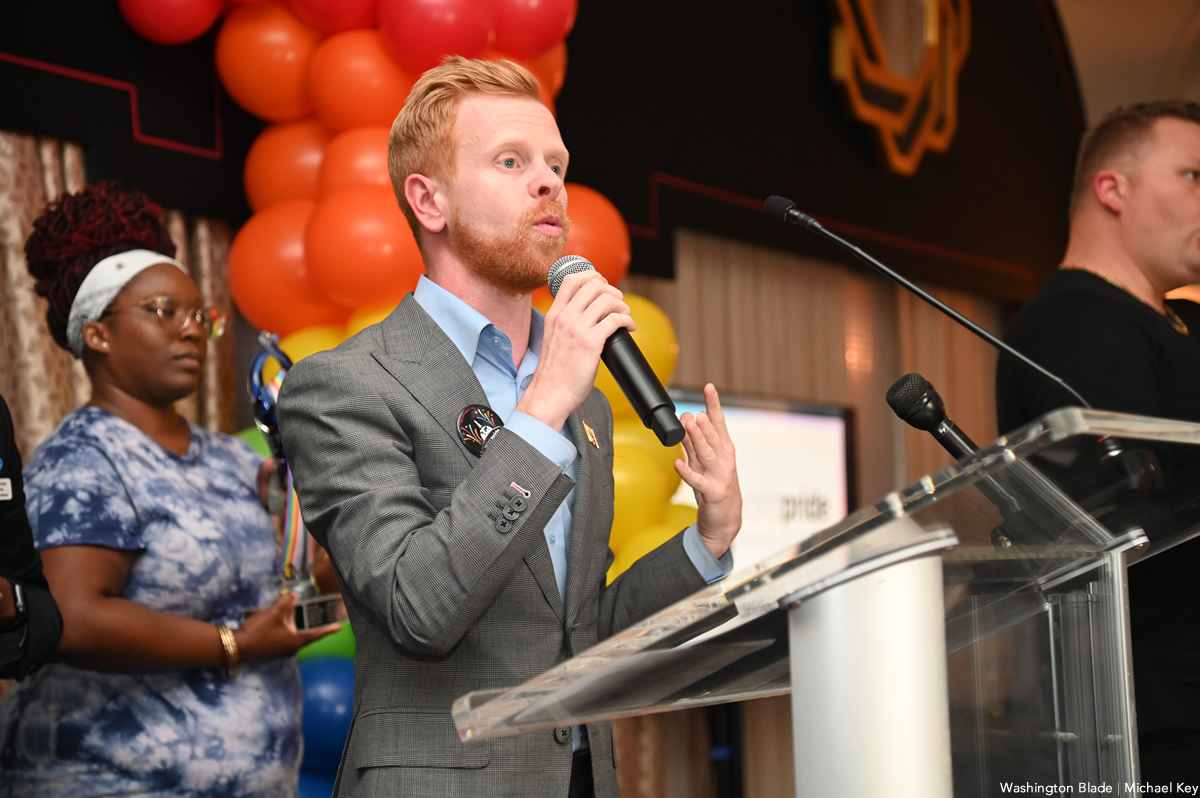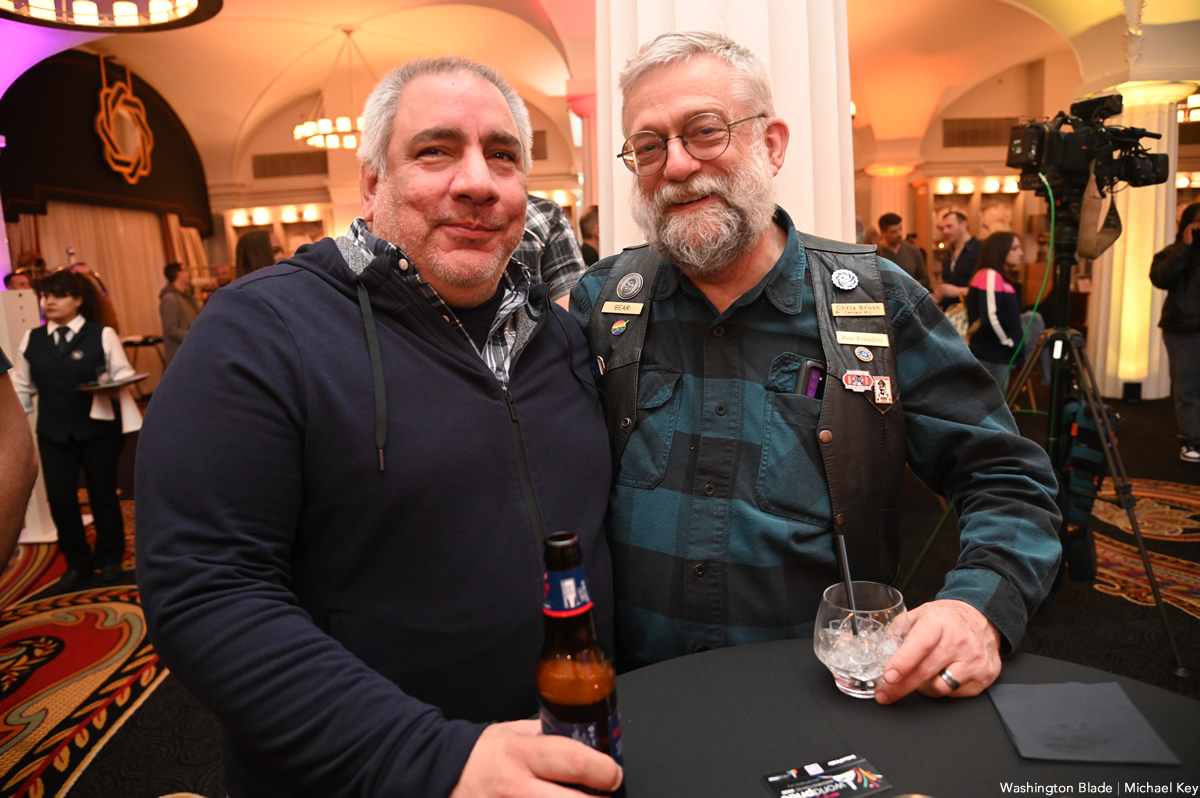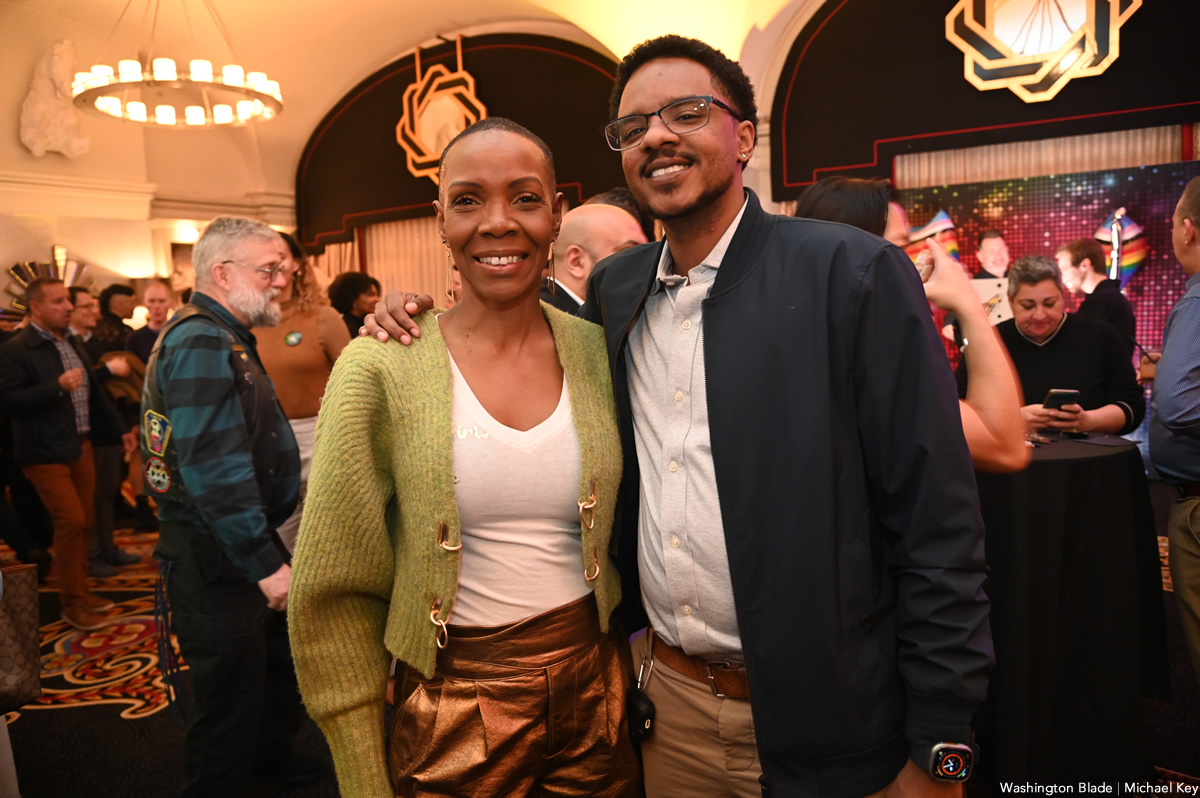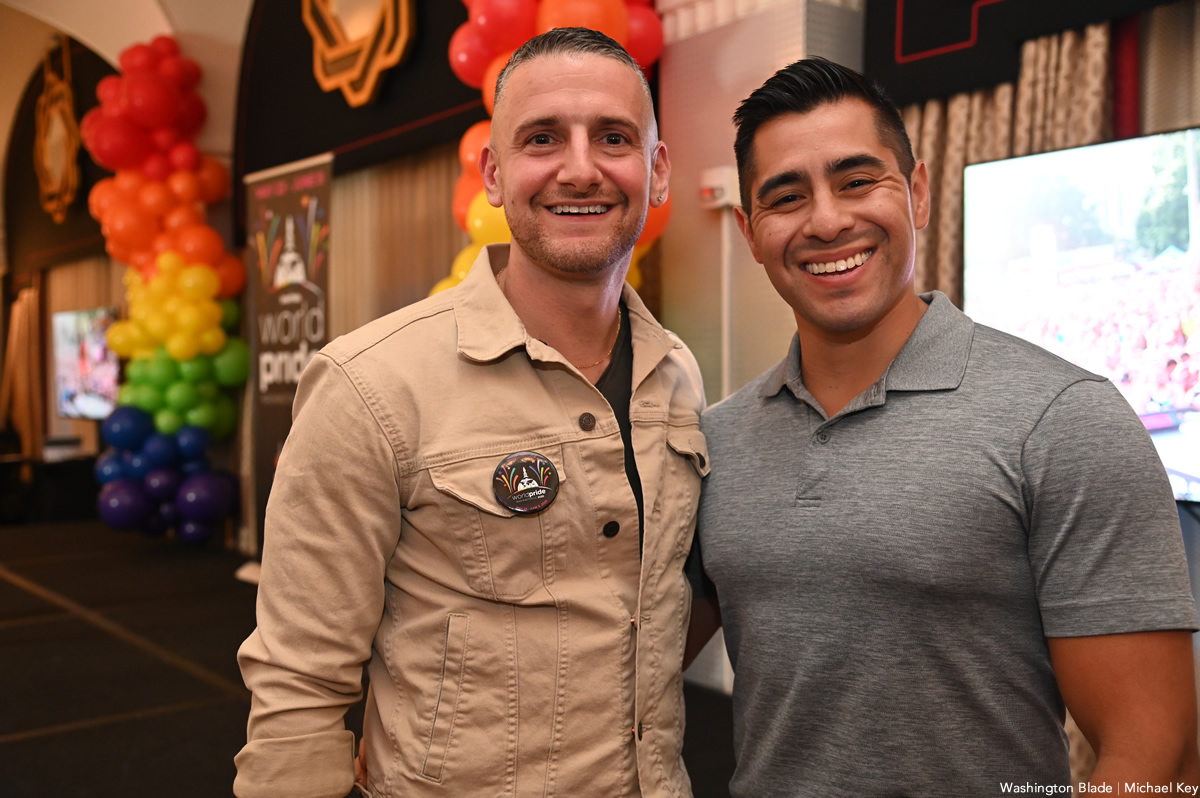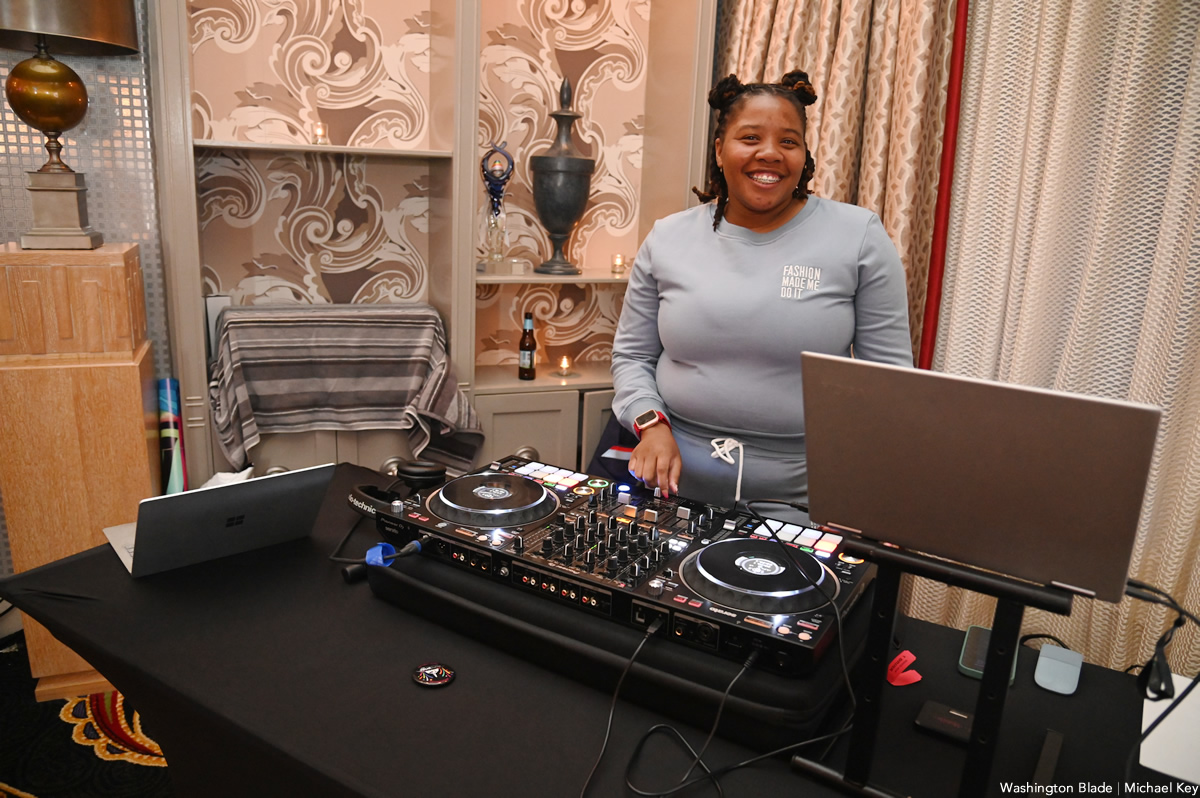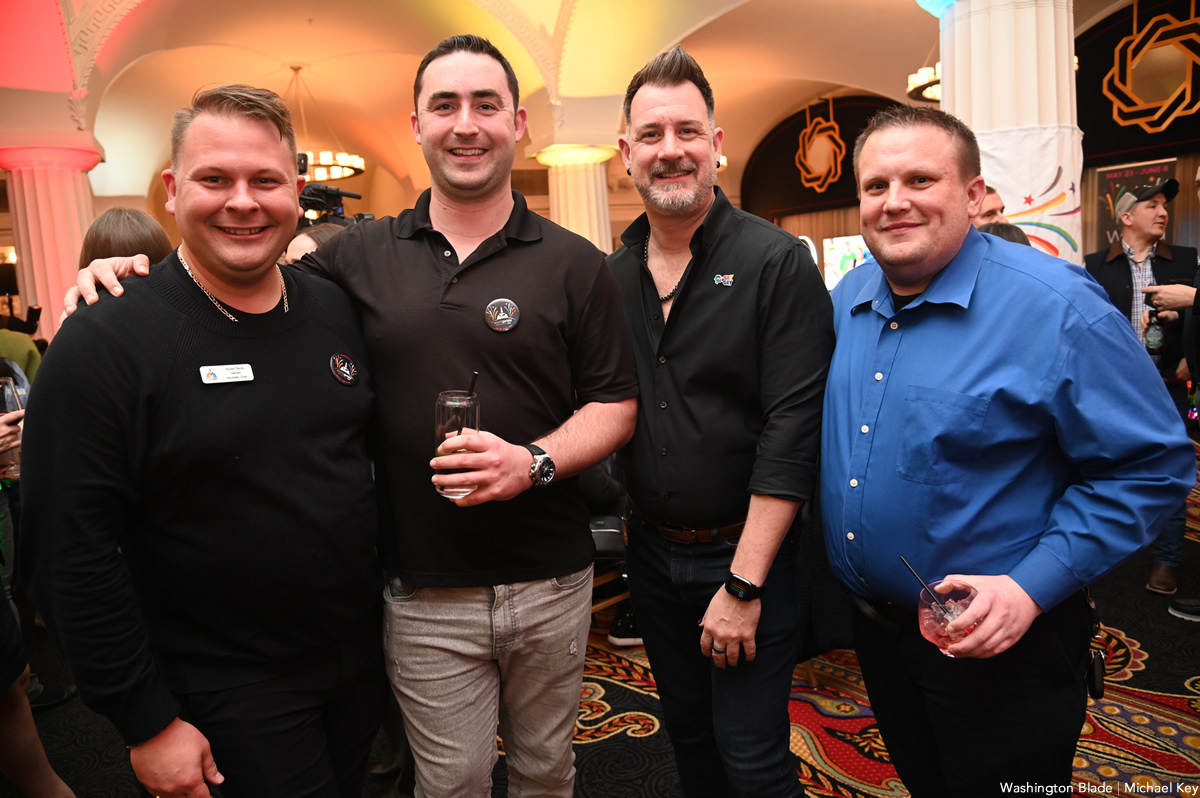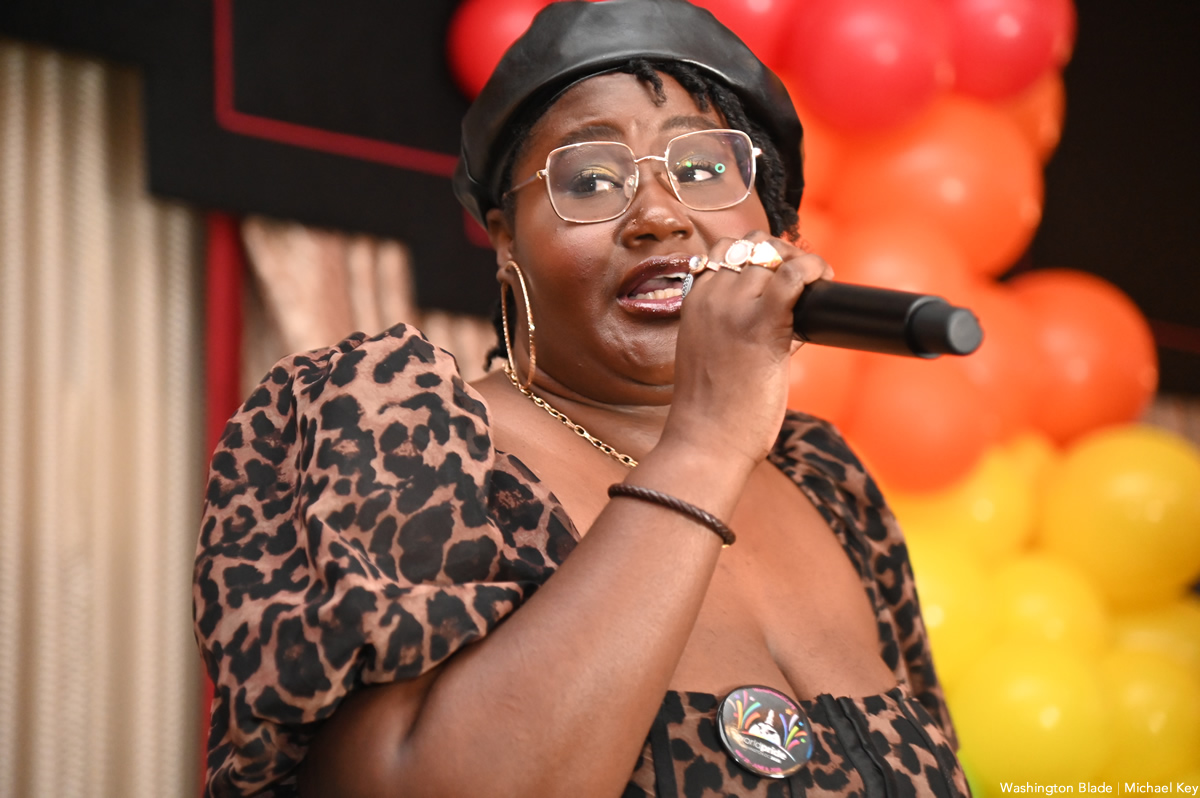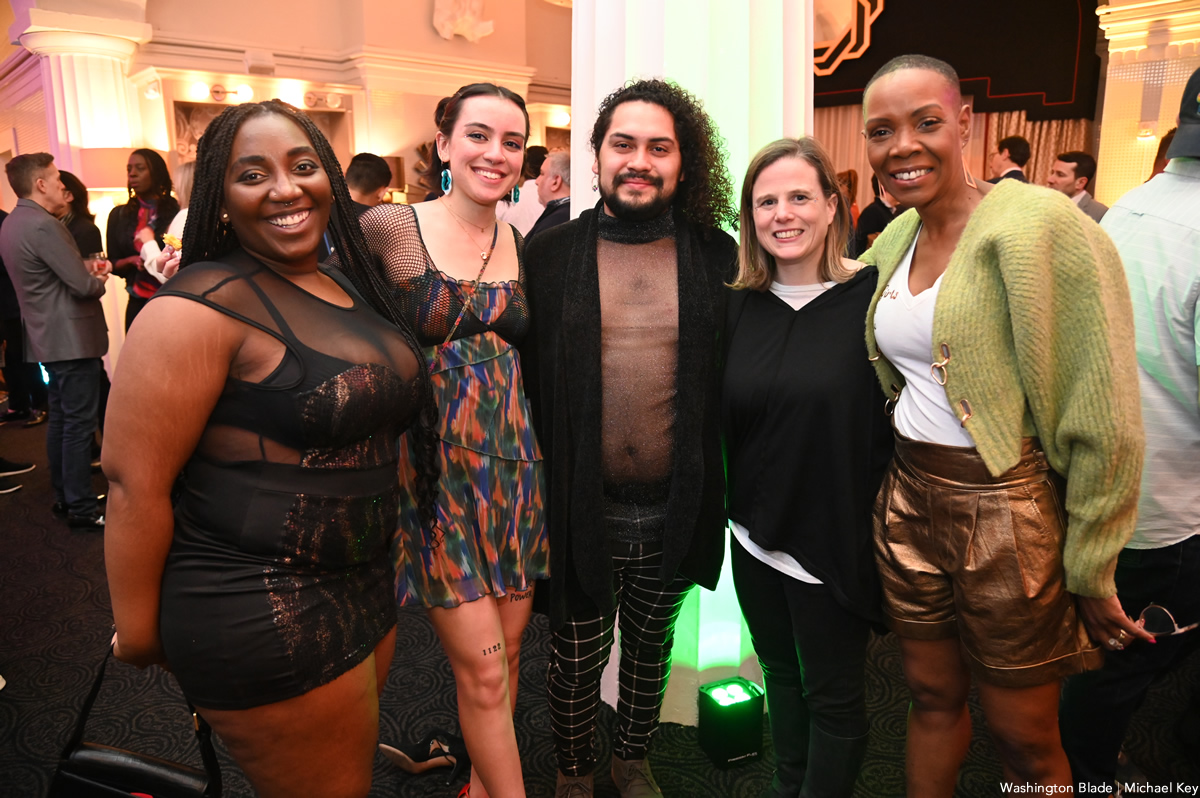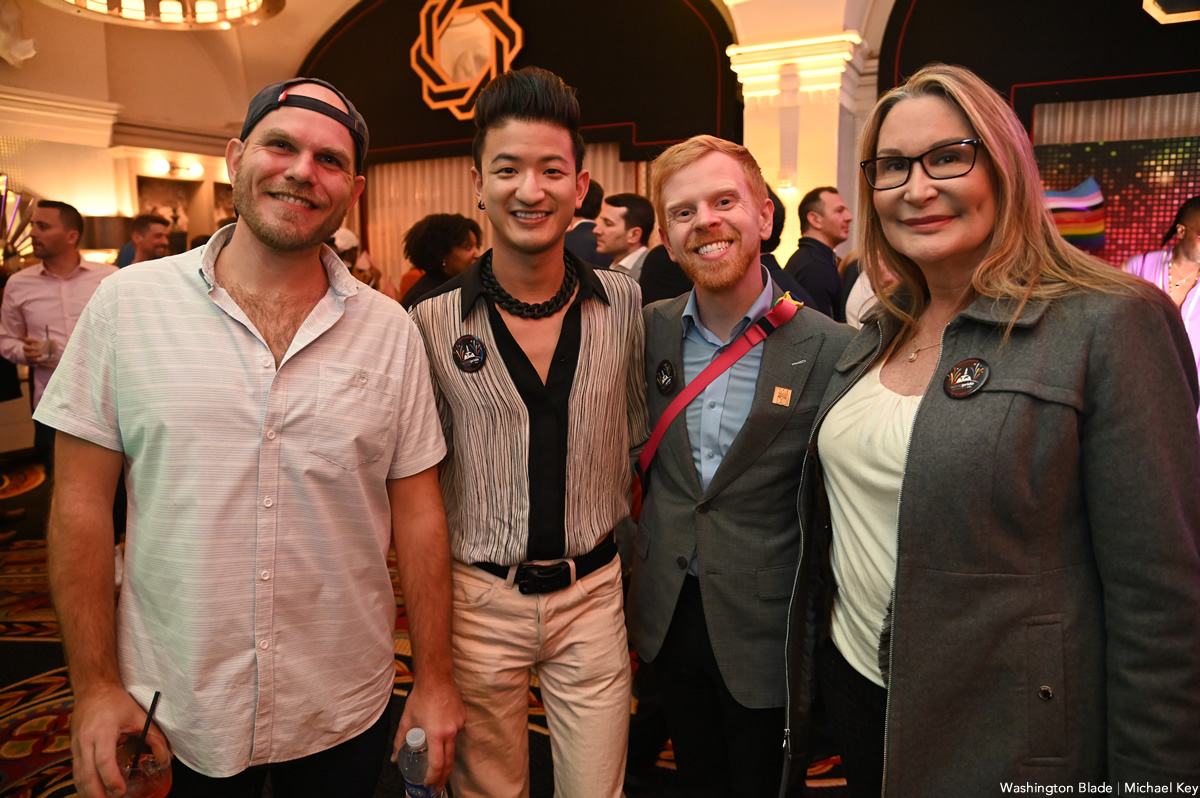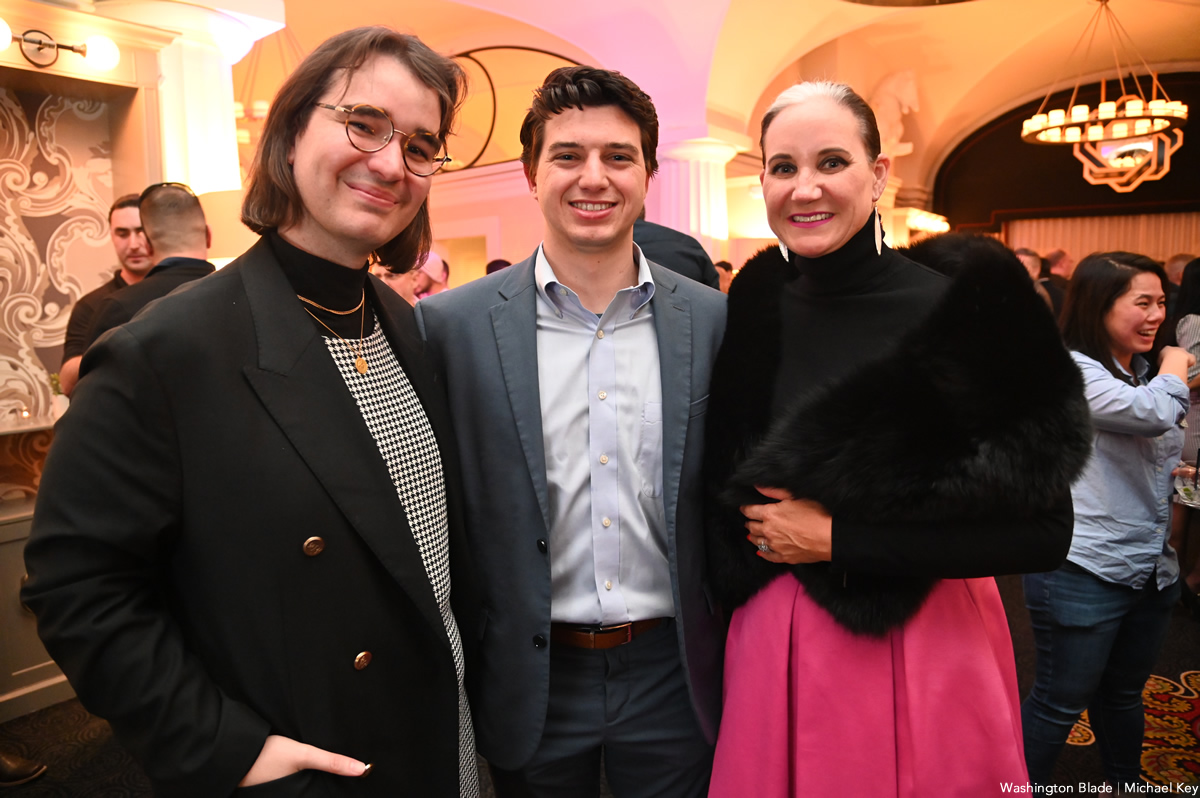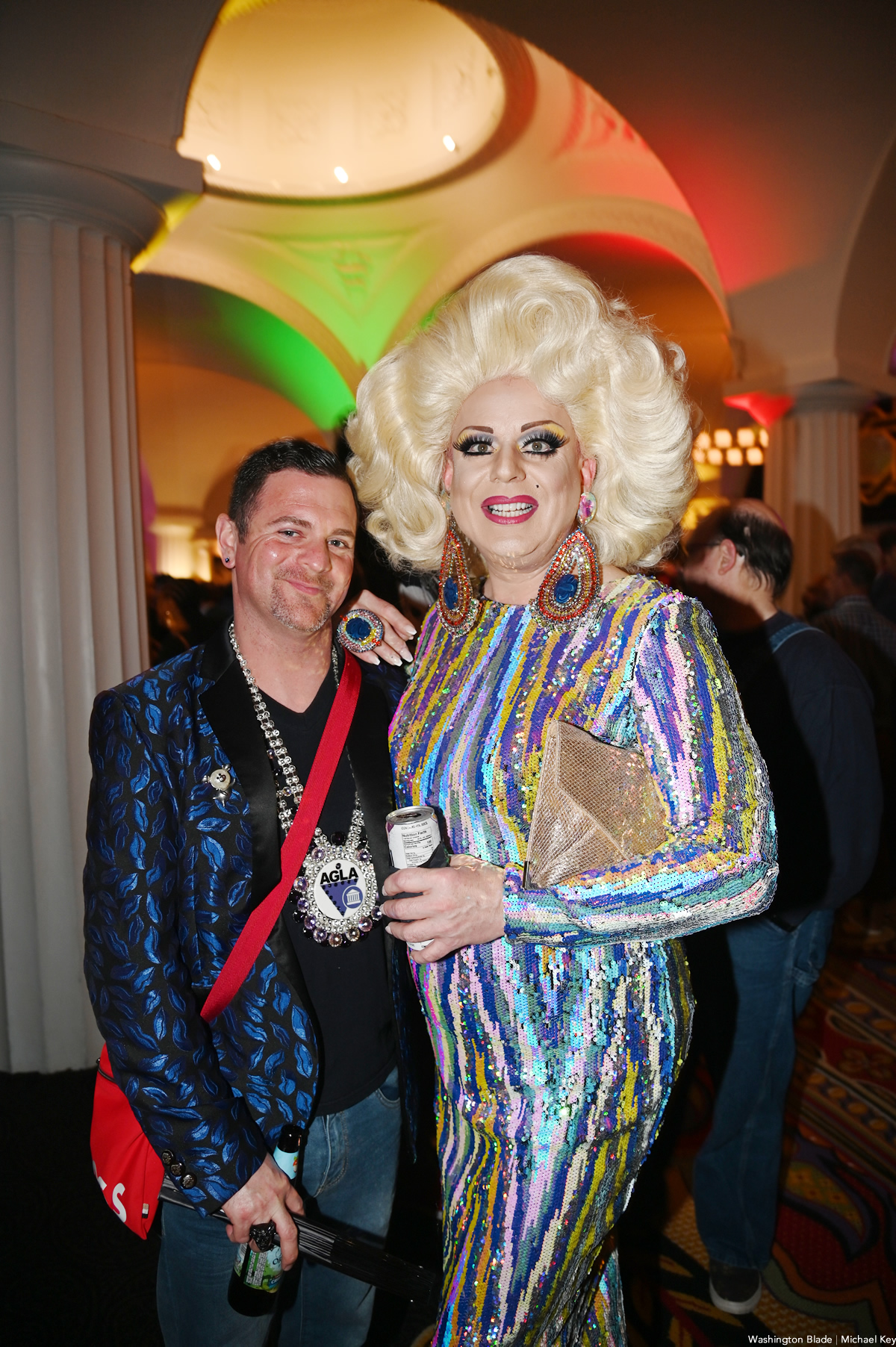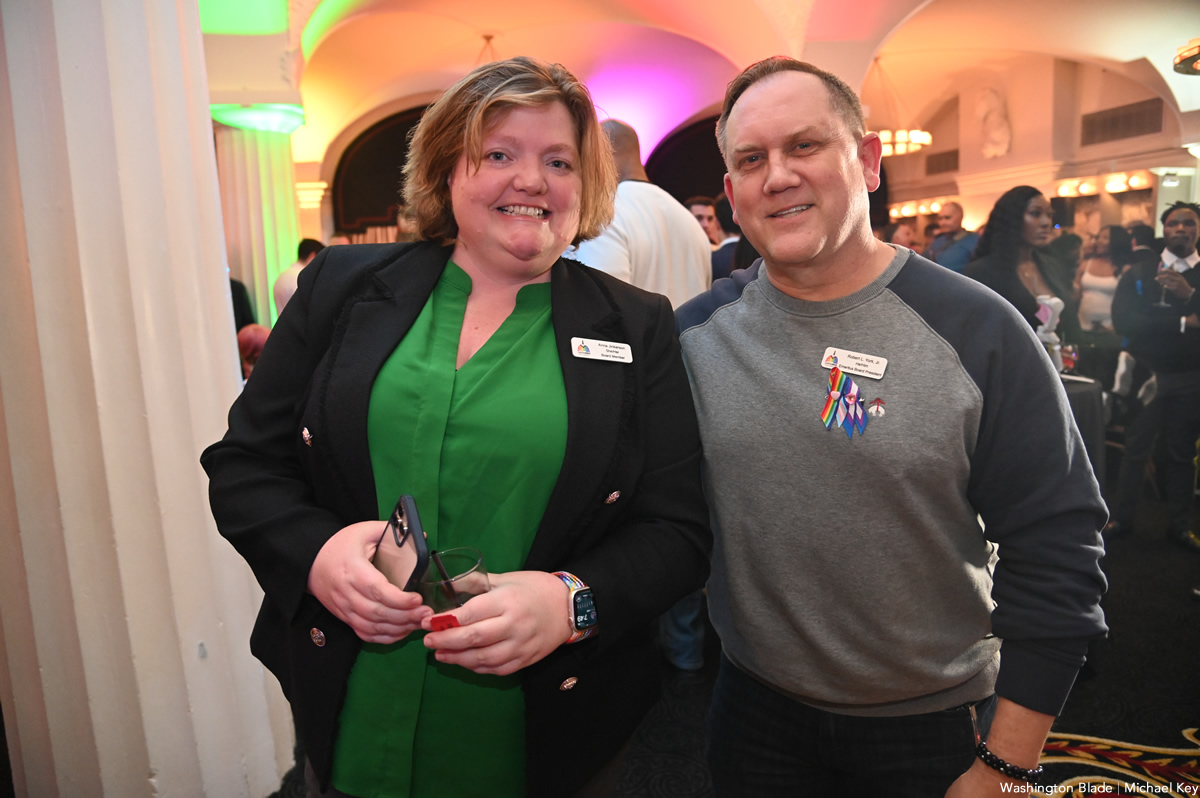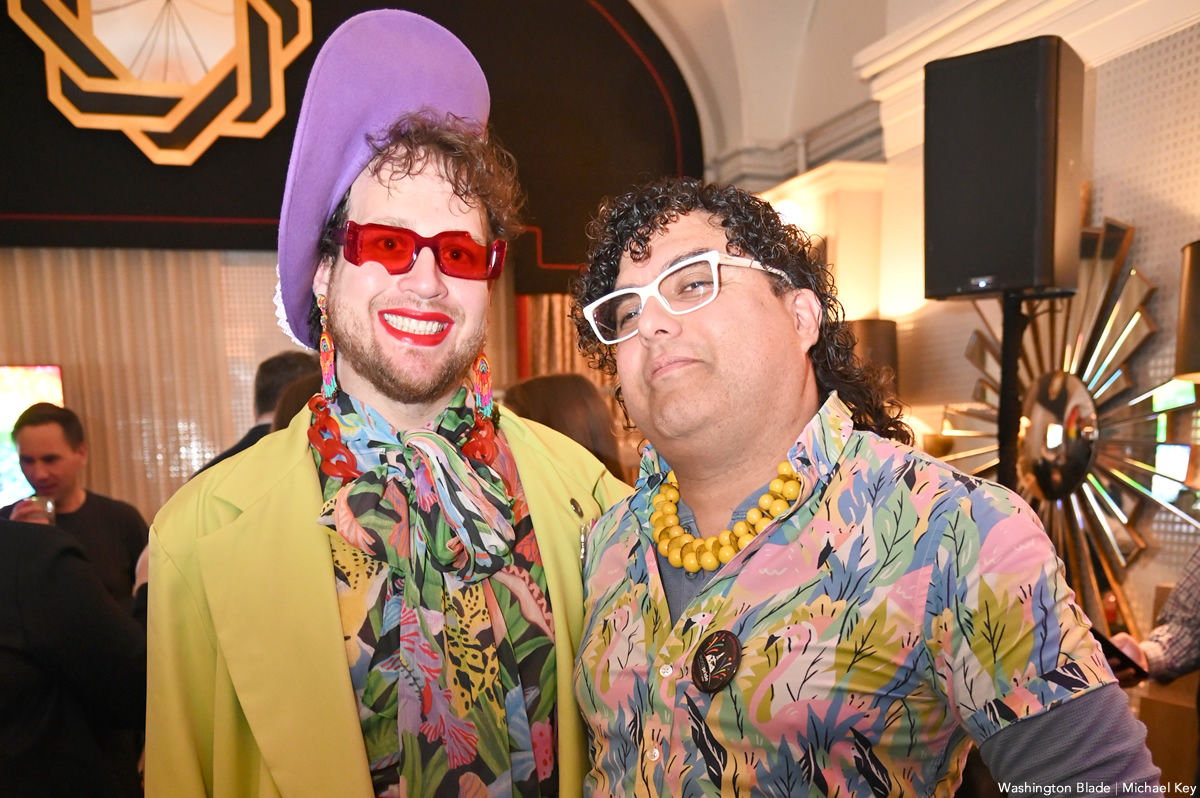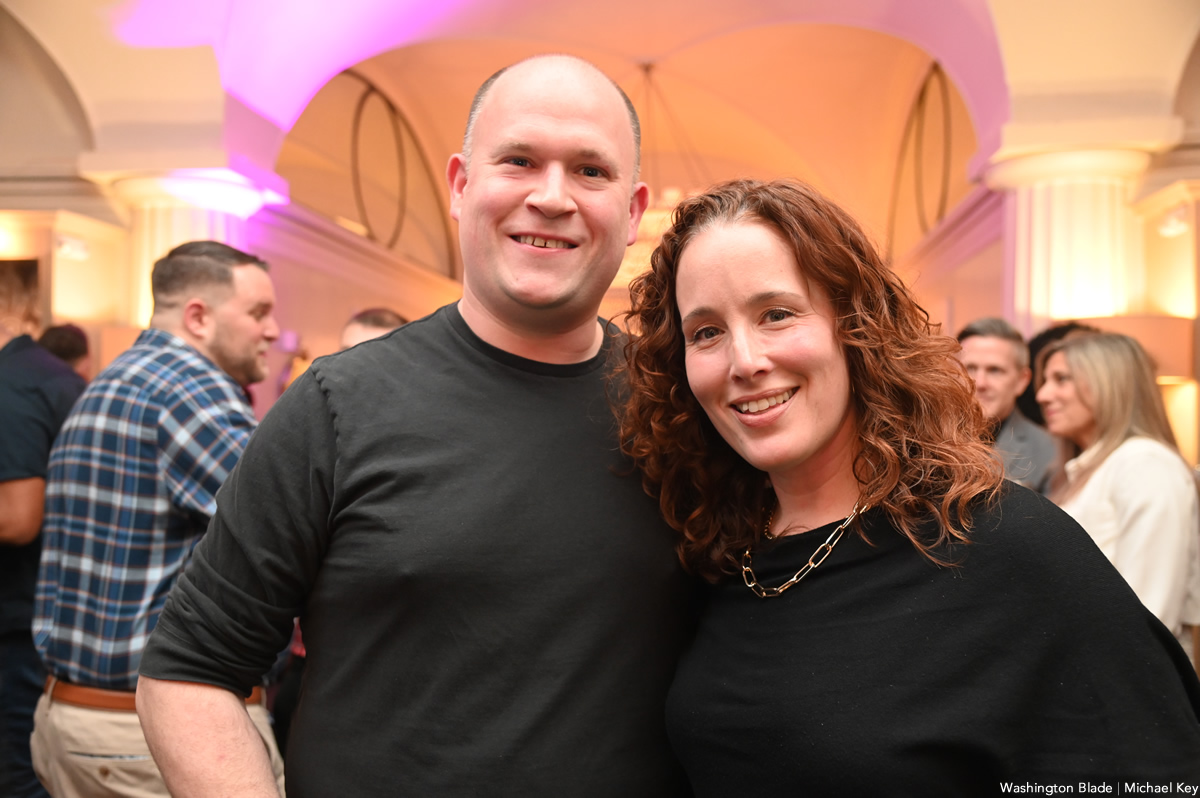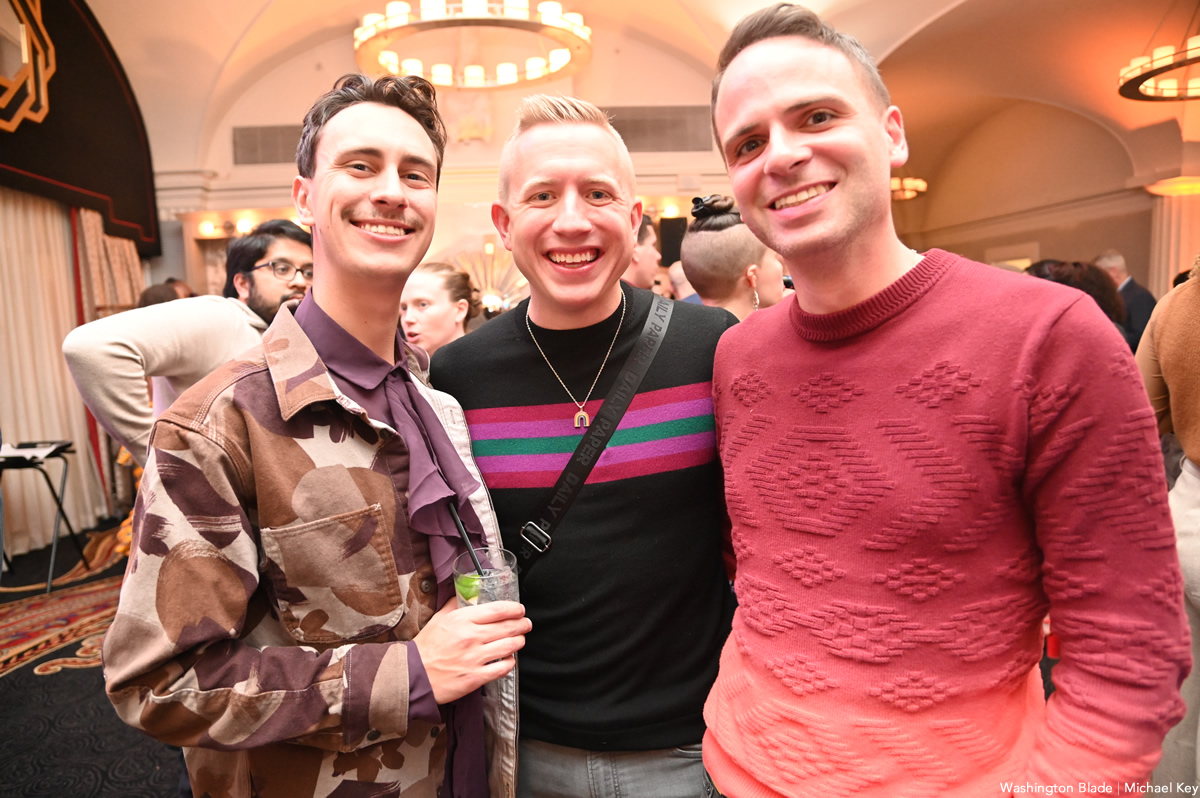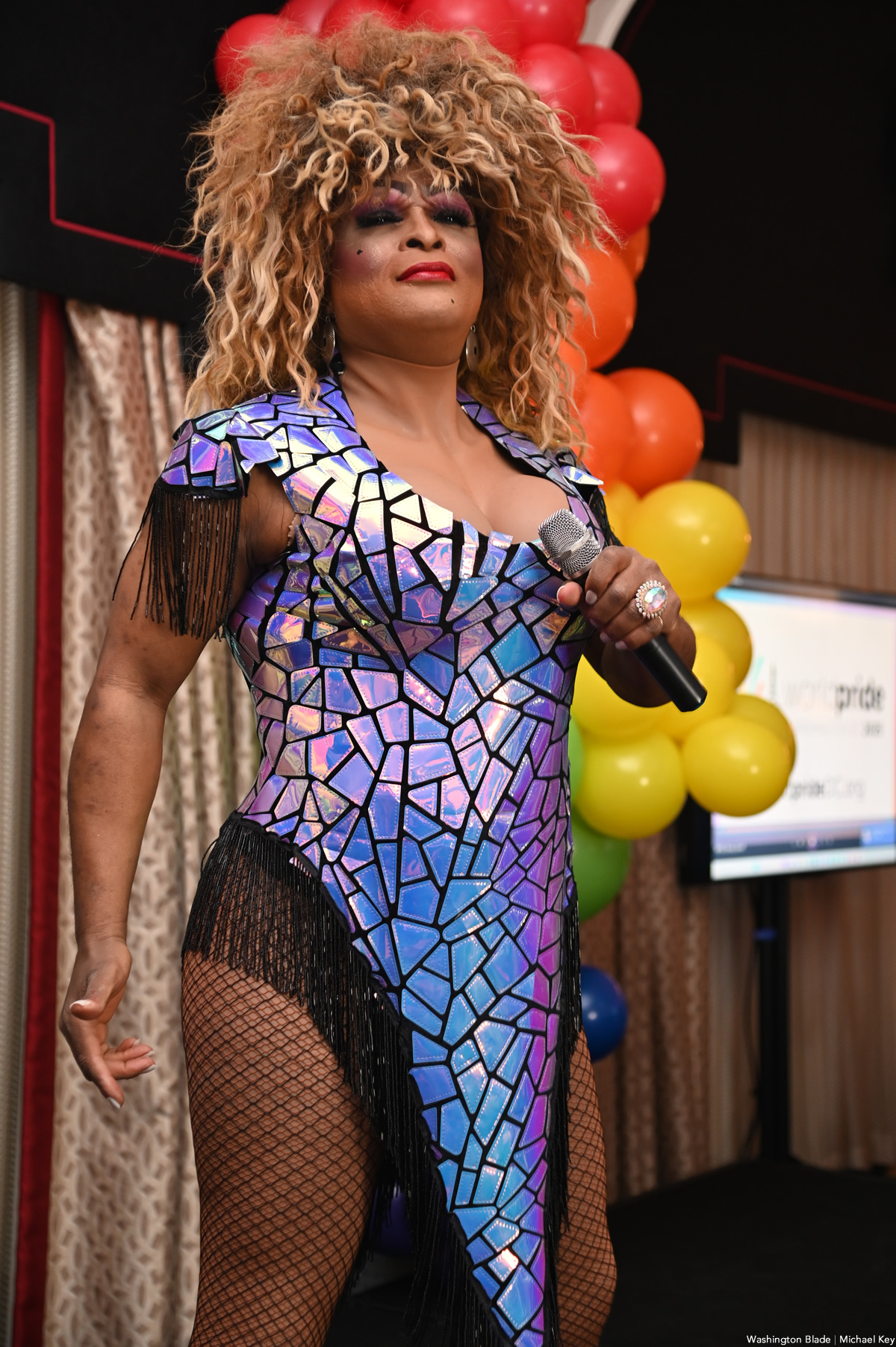 Covering Pride Reveal at Hotel Monaco for @WashBlade . @shiqueeta performing: pic.twitter.com/cONCQQR706

— Michael Patrick Key (@MichaelKeyWB) March 17, 2023