October 7, 2016 at 10:05 am EDT | by Staff reports
Study finds age a major factor in LGB veterans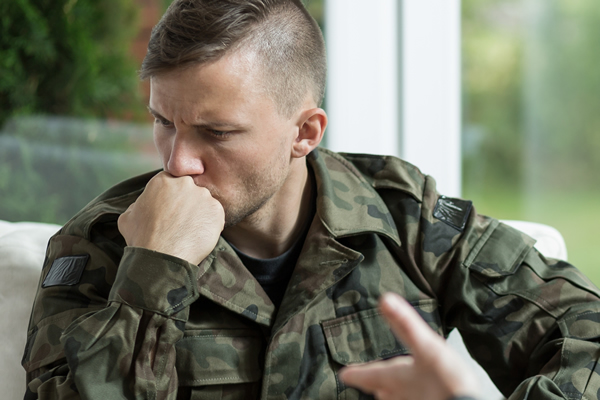 NEW HAVEN, Conn. — Age plays a significant role in the mental and emotional well being of LGB veterans in the U.S. military according to new research released by the Yale School of Public Health.
Younger LGB veterans are significantly more likely to report lifetime depression and/or post-traumatic stress disorder and current depression compared with older LGB veterans as well as younger and older heterosexual veterans, the study found.
The population of older veterans, the vast majority of which is male, is increasing rapidly. It is estimated that there are nearly 900,000 lesbians, gay or bisexual U.S. veterans, many who are over the age of 65. The study participants were a nationally representative sample of 3,095 U.S. veterans between 21 and 96 years old. The study results are published in the American Journal of Geriatric Psychiatry.
"Especially in the context of the U.S. military, there are many reasons to think that the experiences of older and younger LGB individuals may be different," said Joan Monin, Ph.D., assistant professor at the school and the study's lead author. "Understanding older and younger LGB veterans' unique challenges has important implications for mental health screening practices and interventions."
There is ongoing debate about whether age confers LGB adults with greater resiliency or vulnerability to mental health problems. One theory is that younger LGB adults experience more stress because they are currently dealing with parental and/or peer rejection and potential workplace discrimination. In contrast, older LGB adults have more temporal distance from these stressors, which may have been resolved earlier in life.