Best of Gay D.C. 2016: PEOPLE
Blade readers voted for their favorite people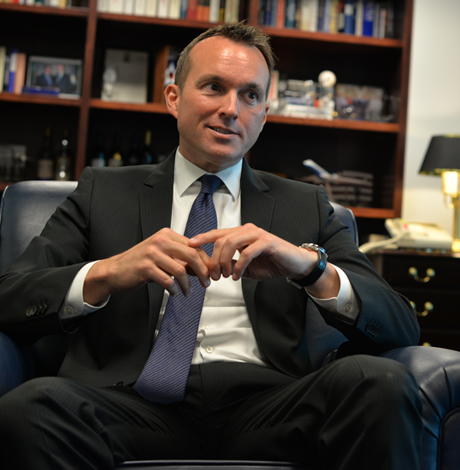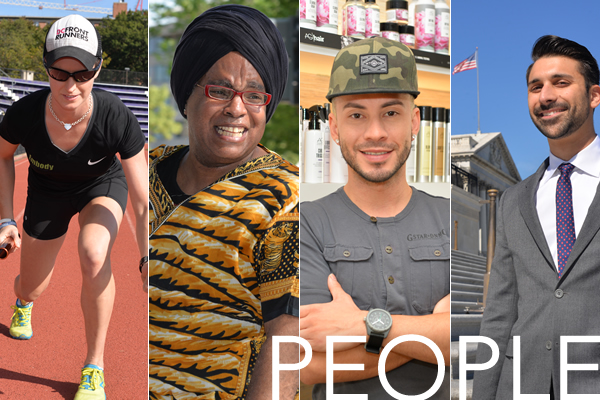 Local Hero
Eric Fanning, U.S. Army Secretary
President Obama has appointed a record number of openly LGBT people to his administration, but over the course of the last year none has received as much attention as Army Secretary Eric Fanning.
His approval by the U.S. Senate in May after a nearly yearlong process in which his confirmation was in question made him the first openly gay person confirmed to head a military service branch.
Since that time, Fanning has become a hero in the LGBT community and a favorite interview subject for the media.
In an interview with the Blade in August, Fanning said he's aware of his fan base, which he said has grown with each advancement of his career at the Pentagon.
"I always think I'm prepared and then the wave comes when you're nominated, when you're confirmed, when you're sworn in," Fanning said. "There's always something that's a hook that gets a little bit of attention."
Over the course of the Obama administration, Fanning has occupied a position in each of the military services. Before his confirmation as Army secretary, Fanning held the posts of Air Force under secretary and deputy secretary at the Navy. Fanning was also chief of staff to Defense Secretary Ashton Carter and served as acting Army secretary, but had to relinquish the job briefly to win confirmation.
No stranger to LGBT advocacy, Fanning was once a board member for the Gay & Lesbian Victory Fund. He began his tenure in the Obama administration at the time Congress repealed "Don't Ask, Don't Tell."
In 2013, Fanning became the first senior defense official to endorse a non-discrimination rule for sexual orientation in the military and openly transgender service in the armed forces. The U.S. military has since adopted both ideas.
Fanning said in August the changes have been great for him to witness personally, but "far more important, I think, it's been great for the U.S. military."
"Opening up service to people who haven't had the opportunities, but meet the requirements, means we can recruit from a broader pool of talent and get the best our country has to offer," Fanning said. (Chris Johnson)
Best Amateur Athlete/Best Fitness Instructor
Grace Thompson, D.C. Front Runners
Runner-up: Mark Hofberg, D.C. Gay Flag Football
Runner-up (fitness instructor): Kyle Suib
Grace Thompson calls the D.C. Front Runners "welcoming, supportive and friendly."
The D.C. native joined the group seven years ago and is one of between 15-20 women in the league.
"Our group is dynamic with a full spectrum of runners, from the sub three-hour marathon to walkers and every pace in between."
Thompson, a lesbian, started running consistently about 10 years ago. Since then, she's run five full marathons and four half marathons. On Oct. 30, she'll add another to the list — the Marine Corps Marathon.
"I'm honored, surprised and thankful to win," Thompson, who works by day as the owner of Embody Pure Fitness, says. "I honestly didn't campaign at all. It was a surprise to me that I was even nominated." (Joey DiGuglielmo)
Best Artist
John Jack Gallagher
Runner-up: Denis Largeron
John Jack Gallagher has been taking photos since his first boyfriend gave him a 35-millimeter camera for his birthday more than 30 years ago. In 2012, he started shooting professionally after members of the Stonewall Kickball team he'd been photographing insisted he shoot their wedding.
"I created a Facebook page and started getting a lot of likes and even some clients," Gallagher, 57, says. "My friends ended up eloping so I did not get to photograph their wedding, but by then, John Jack Photography was started down the road to being a permanent thing."
Gallagher shoots fundraisers, weddings and sports and says he's working more hours than he ever has before. "But I love it," he says. He aims for "colorful, candid and emotional" photos.
"I like my photos to be vibrant and tell a story, even when they capture a single moment," he says.
Gallagher is single and has been traveling all over the East Coast to build his business.
He's also learned to be more careful after getting banned from Facebook five years ago for accidentally posting a photo of a woman whose bathing suit had slipped during a Jello wrestling match. (Joey DiGuglielmo)
Best Businessperson
Jim 'Chachi' Boyle
Town, Trade and Number Nine
Runner-up: Dr. Gregory Jones, Capital Center for Psychotherapy & Wellness
Jim "Chachi" Boyle has been involved in various nightlife ventures for 20 years. A decade ago he became business partners with John Guggenmos and Ed Bailey, the visionaries behind Town Danceboutique, Trade and Number Nine.
"It's an honor to be recognized," Boyle says. "My partners and I are fortunate to have amazing managers, awesome staffs and great customers."
Boyle lives in Shaw. Town Danceboutique has won dozens of Washington Blade Best of Gay D.C. awards since it opened in 2007. (Joey DiGuglielmo)
Best Clergy
Rayceen Pendarvis
Runner-up: Bishop Allyson Abrams
Most Committed Activist
Earl Fowlkes
Runner-up: Sarah McBride
Those who know Earl Fowlkes know the path he has taken over the past 30 years from an AIDS and gay rights activist in New York City and D.C. to his current role as leader of three prominent LGBT-related organizations and chair of the D.C. Commission on Human Rights.  He epitomizes the term "committed activist."
Fowlkes served as a volunteer with various AIDS organizations in New York City and New Jersey during the early years of the AIDS epidemic in the 1980s and early 1990s. In 1996, he moved to D.C. to take a job as executive director of Damien Ministries, a faith-based group that provides services to people with HIV/AIDS.
In 1999, he became one of the founders of the organization that expanded D.C.'s Black Pride celebration into a national federation that quickly evolved into the International Federation of Black Prides, which helped coordinate black LGBT Pride events worldwide.
While serving as its CEO and president, Fowlkes played a key role in 2012 in expanding the organization's mission to take on black LGBT-related economic, social and health issues along with a change of its name to the Center for Black Equity.
In keeping with his interest in politics as a means of achieving social change, Fowlkes was elected chair of the Democratic National Committee's LGBT Caucus in August 2013 shortly after being appointed as a member of the DNC. In November 2014, Fowlkes won election as president of D.C.'s Gertrude Stein Democratic Club, the city's largest local LGBT political organization.
As if this were not enough, the D.C. City Council in July 2015 confirmed Fowlkes' nomination by Mayor Muriel Bowser to become chair of the D.C. Commission on Human Rights. The independent commission is charged with adjudicating discrimination cases under the city's Human Rights Act, which bans discrimination, among other categories, based on sexual orientation and gender identity.
"One thing led to another," said Fowlkes in discussing his activist endeavors. "It's the most humbling thing that's ever happened to me and I'm so immensely proud to have this honor." (Lou Chibbaro Jr.)
Best Council Member
David Grosso
Runner-up: Jack Evans
Most LGBT activists who know Council member David Grosso (I-At-Large) say he began with a running start in his support for LGBT issues during his first year on the Council in 2013 and hasn't stopped since then.
"He has an extensive record of supporting LGBT concerns, including introduction and passage of bills to prevent youth suicide and to require LGBT cultural competency for medical professionals," according to the Gay and Lesbian Activists Alliance, which gave Grosso its highest rating of +10 for D.C. Council candidates running in the Nov. 8 election.
During his first term in office, Grosso has introduced, co-introduced or co-sponsored at least a dozen bills that directly or indirectly benefit LGBT people.
Among them is the Youth Suicide Prevention and School Climate Survey Amendment Act of 2015, a first of its kind measure that specifically lists "LGBTQ youth" as an at-risk subgroup requiring careful attention in school suicide prevention programs.
Other bills that Grosso introduced or co-introduced include the LGBTQ Cultural Competency Continuing Education Amendment Act of 2015, which requires all medical professionals to take LGBTQ cultural competency training to maintain their licenses; a bill banning co-called "conversion therapy" for minors; and a measure requiring the city to provide new birth certificates to transgender people to reflect their correct name and gender.
Grosso has attended meetings of LGBT organizations has appeared at numerous LGBT events, including the Capital Pride Parade, AIDS Walk Washington, D.C. Black Pride and the D.C. LGBT Center annual reception.
"As an at-large Council member I work every day to ensure that our city welcomes, embraces and respects the human rights of every person," he wrote in his response to GLAA's candidate questionnaire. "This commitment to inclusion is reflected in my staff that includes several individuals who live openly as members of the LGBTQ community." (Lou Chibbaro, Jr.)
Best Hill Staffer
John Assini
Runner-up: Evan Dorner
For John Assini, public service has been a calling he has felt since his youth and one he now answers as legislative correspondent to Sen. Tammy Baldwin (D-Wis.).
"When I was young, it was instilled in me to fight for my beliefs," Assini said. "Working on the Hill allows me to do that every day. Working for passionate members of Congress over the last five years has allowed me to contribute in a small way to the national conversation, which has been a humbling experience."
Assini, 27, has already built a substantial resume since he began his career on Capitol Hill in 2011. Before working for Baldwin, he was a legislative aide for the U.S. Senate Committee on Energy & Natural Resources and an intern for now-Sen. Martin Heinrich (D-N.M.). Between 2012 and 2014, Assini was also a board member for GLASS, the affinity group for LGBT Senate staffers.
But Assini feels especially honored to work for Baldwin, whom he calls a "dedicated and thoughtful member who continues to work tirelessly on behalf of her state and its residents, and who shares my values of a fair, more equitable America." The only out lesbian in Congress is up for re-election in 2018.
"That I also am part of the first openly gay U.S. senator's team does not escape me," Assini said. "She will always be a part of our shared LGBT history and I'm very lucky to work for her. Knowing that I play a role executing Sen. Baldwin's vision of cleaner energy, better water quality and a brighter future for Wisconsin helps me stay focused every day." (Chris Johnson)
Best Local Pro Athlete
Katie Ledecky
Five-time Olympic Gold medalist in swimming
Runner-up: Bryce Harper
Best Massage
Gary Brennan
Arlington, Va.
301-704-1158
Runner-up: Jacob Gough
Best LGBT Bureaucrat
Sheila Alexander-Reid
Director of LGBTQ Affairs for D.C. government
Runner-up: Jack Jacobson
Best Real Estate Agent
Michael Fowler, Compass
Runner-up: Jeff Taylor, Sotheby's
Best Real Estate Group
The Evan and Mark Team, Compass
Runner-up: Ray Gernhart and Associates Re/Max
Best Rehoboth Real Estate Agent
Chris Beagle
Berkshire Hathaway Gallo Realty
gotogallo.com
(Also won this category last year)
Runner-up: Jack Lingo
Best Straight Ally
Hillary Clinton
Runner-up: Leigh Ann Hendricks
Best Trans Advocate
Sarah McBride
Runner-up: Ruby Corado
Sarah McBride in July became the first openly transgender person to speak at a major party convention, but her advocacy efforts began long before she took to the podium at the Democratic National Convention in Philadelphia.
McBride came out as trans in 2012 when she was the student body president of American University.
The Wilmington, Del., native had been involved with Equality Delaware, a statewide LGBT advocacy group, for several years. She joined the organization's board of directors after she came out.
McBride testified three times in support of the bill that added gender identity to Delaware's anti-discrimination and hate crimes law. Gov. Jack Markell said after he signed the measure in 2013 that his former intern "courageously stood before the General Assembly."
McBride made national headlines in April when she posted a picture of herself on Instagram inside a women's bathroom in North Carolina. The state's governor, Pat McCrory, had just signed House Bill 2, which prohibits trans people from using public restrooms that are consistent with their gender identity and bans local municipalities from enacting LGBT-inclusive nondiscrimination measures.
"Trying to pee in peace," wrote McBride in her post. "Trying to live our lives as fully and authentically as possible. Barring me from this restroom doesn't help anyone. And allowing me to continue to use this bathroom — just without fear of discrimination and harassment — doesn't hurt anyone. Stop this. We are good people."
McBride, who supports Hillary Clinton, worked at the Center for American Progress until she became a spokesperson for the Human Rights Campaign in June. She remains humble about her advocacy efforts.
" I feel incredibly privileged to be a part of this community and this movement, especially at such an important time," McBride says. "There are so many amazing trans advocates doing lifesaving work across the country."
"This has been a tough year for transgender people, particularly in states like Mississippi, Texas and North Carolina, but I hope they know that there are so many people who see them, who care for them, and who are fighting to make this world a little kinder and safer for all of us." (Michael K. Lavers)
Best Stylist
Quency Valencia
Salon Quency
1534 U St., N.W.
202-930-7008
Runner-up: Ryan Payne, Bang Salon
To see winners in other categories in the Washington Blade's Best of Gay D.C. 2016 Awards, click here.
10 LGBTQ events this week
Extended Pride season continues with Ho Co and Laurel festivals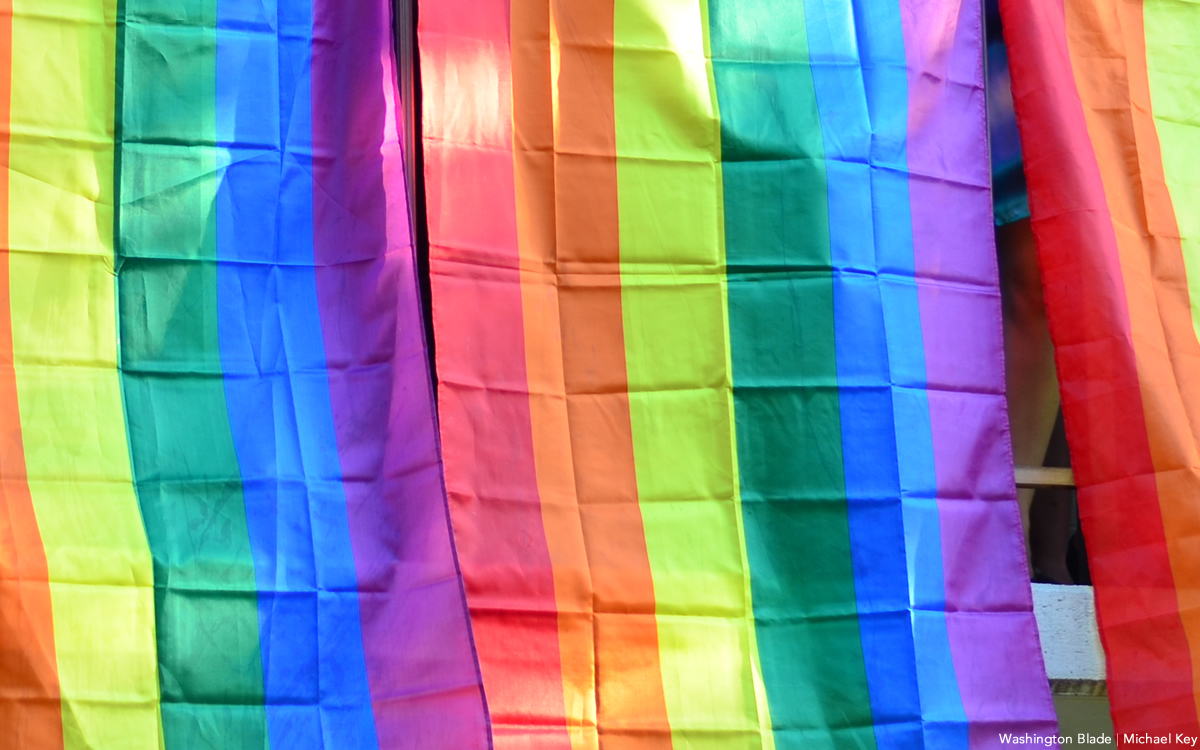 Below are our picks for some of the most fun and creative things to do this week in the DMV that are of special interest to the LGBTQ community.
---
PRIDEtoberfest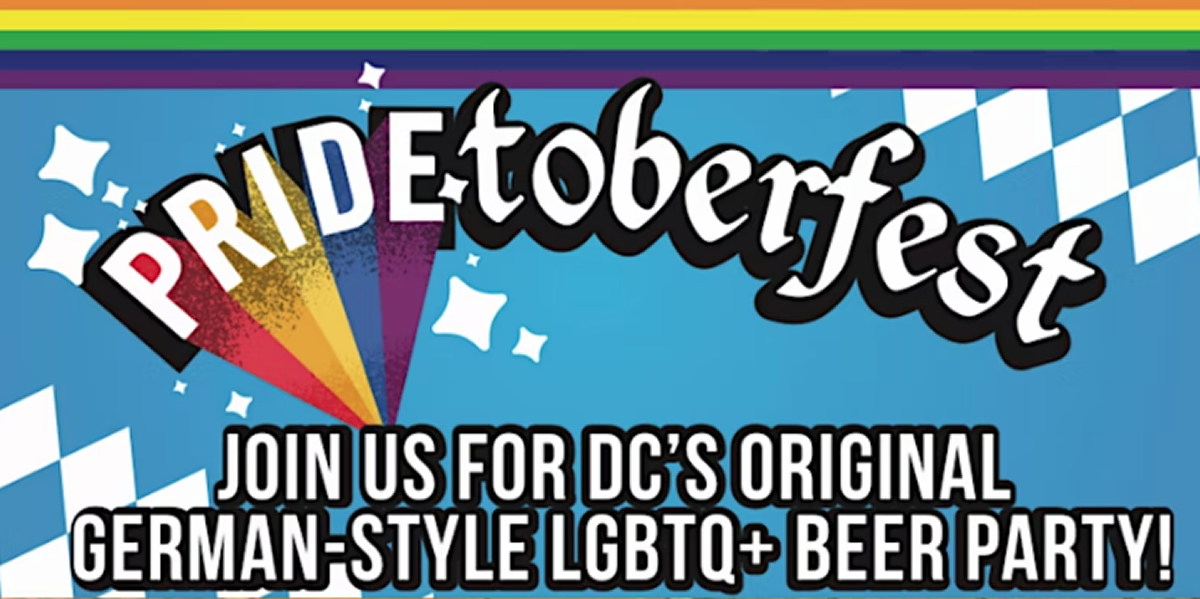 Thrusday, October 6
7-11 p.m.
Wunder Garten
1101 1st Street N.E.
Free
Eventbrite
Dress for Oktoberfest and join in on a night of drinks, dancing and prizes. Event benefits the Capital Pride Alliance.
---
Yes Homo! Yes Queen! Comedy Show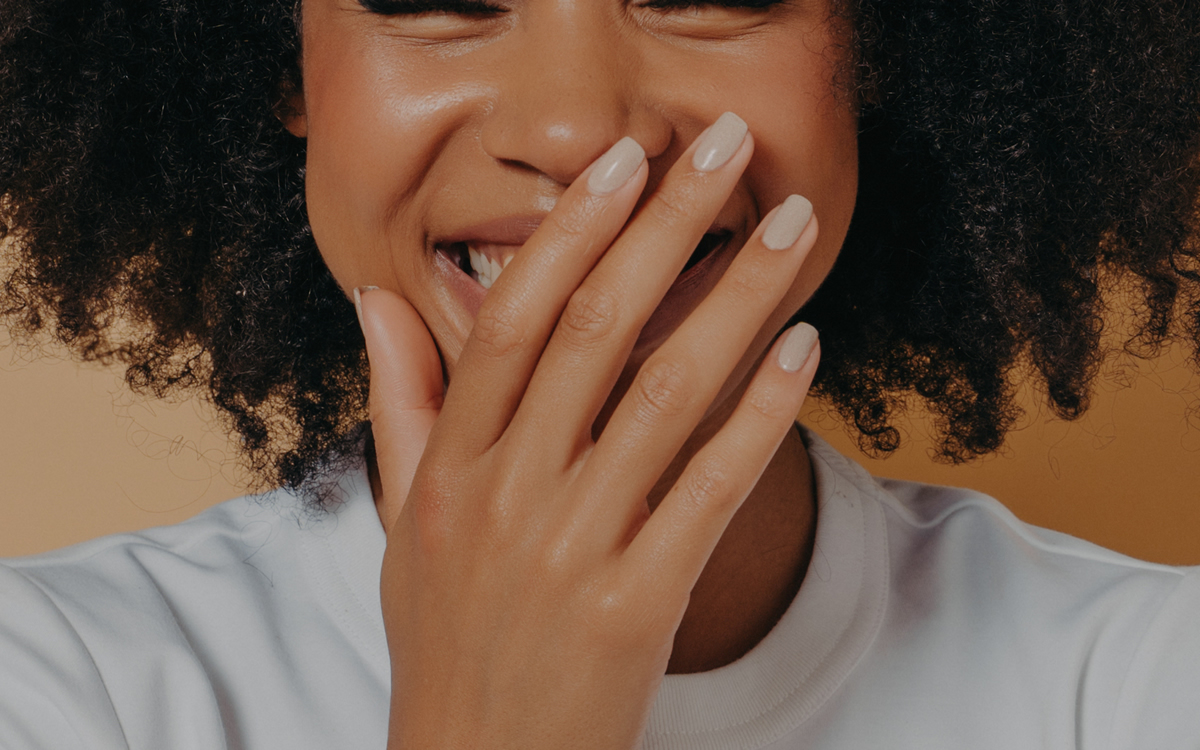 Thursday, Oct. 6
8 p.m.
DC Comedy Loft and Bier Baron Tavern
1523 22nd Street, N.W.
$12 + two item minimum (food/beverage)
Website
Celebrate the queens and royalty of DC comedy with a debut show featuring female-identifying and non binary comics. The event is hosted by Ursula Fox-Koor, Reem Seliem and Sunny Soroosh and features Lil Vida, Joey Friedman, Violet Gray, Justine Morris, Hedi Sandberg, Davine Kerr, Jasmine Burton and Sandi Benton. Plan to arrive 30 minutes before the show starts to get a good seat. There will be a burlesque intermission.
---
Sleeze: Sucks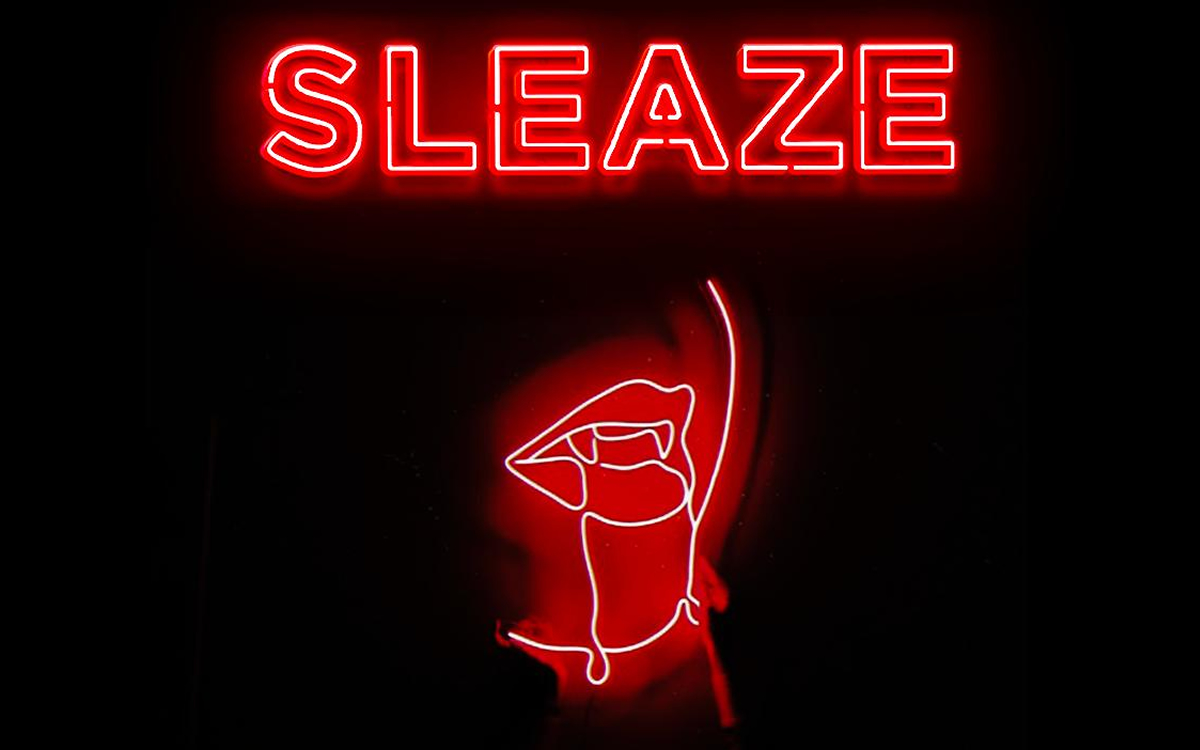 Thursday, Oct. 6
9 p.m.
DC9 Nightclub
1940 9th Street, N.W.
$10
Facebook | Eventbrite
Check out this spooky monthly dance party with performances by Jaxknife and Jane Saw. Listen to the "darker sides of disco with forward-thinking techno" with DJs Sappho, Lemz and KeenanOrr.
---
Slay Them Drag Competition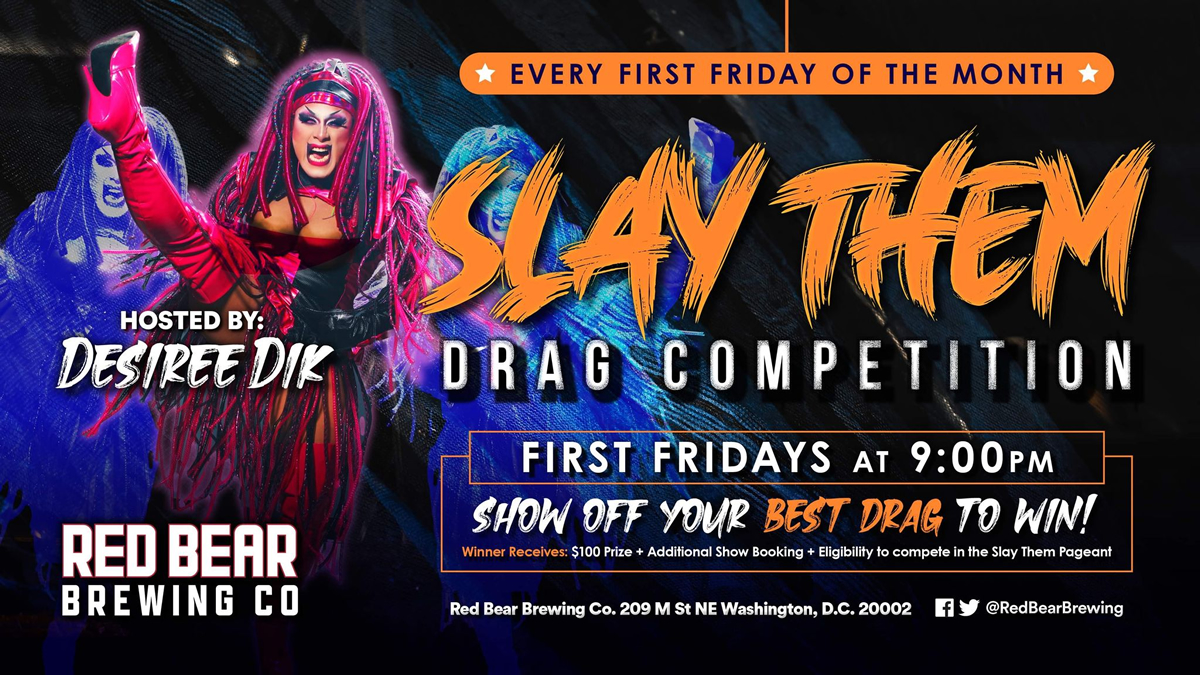 Friday, Oct. 7
9 p.m.
Red Bear Brewing Co.
209 M Street, N.E.
Facebook
Desiree Dik is ready to Slay as host of an amateur drag competition. Come watch the new performers and cheer for your favorites!
---
Freeform Fridays FRiKiTONA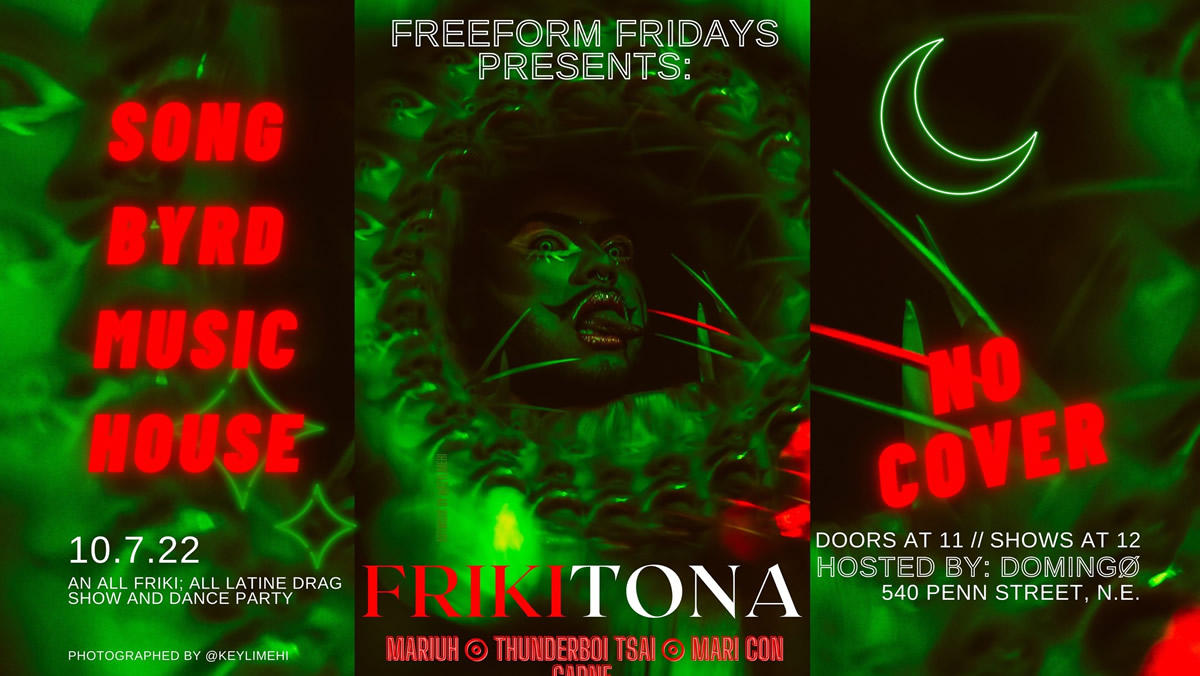 Friday, Oct. 7
doors 11 p.m. / show midnight
Songbyrd Music House
540 Penn Street, N.E.
Facebook
Doming0 hosts an "all Latine Drag Show and Dance Party" at Songbyrd Music House on Friday with performances by Mari Con Carne, Thunderboi Tsai and Mariuh.
---
Laurel Pride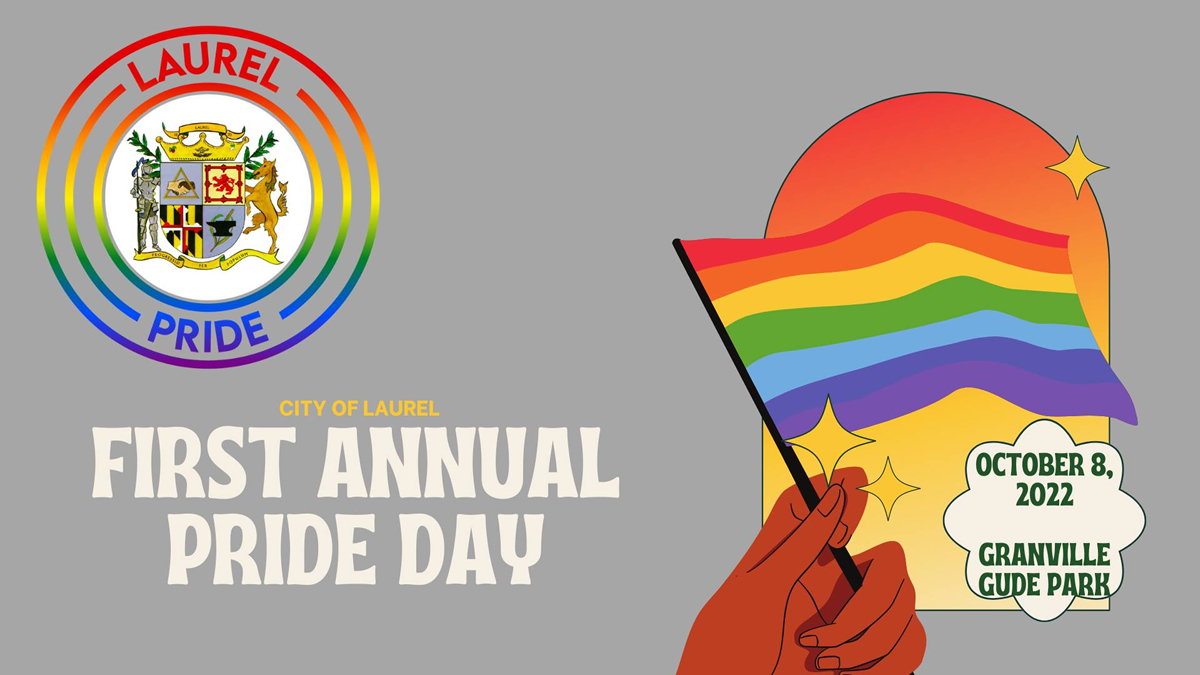 Saturday, Oct. 8
11 a.m.-4 p.m.
Granville Gude Park
8300 Mulberry Street (Pavilion A)
Laurel, Md.
Facebook
Experience entertainment, food and more at the City of Laurel's inaugural Pride festival.
---
Dancin' Thru the Decades (70's & 80's)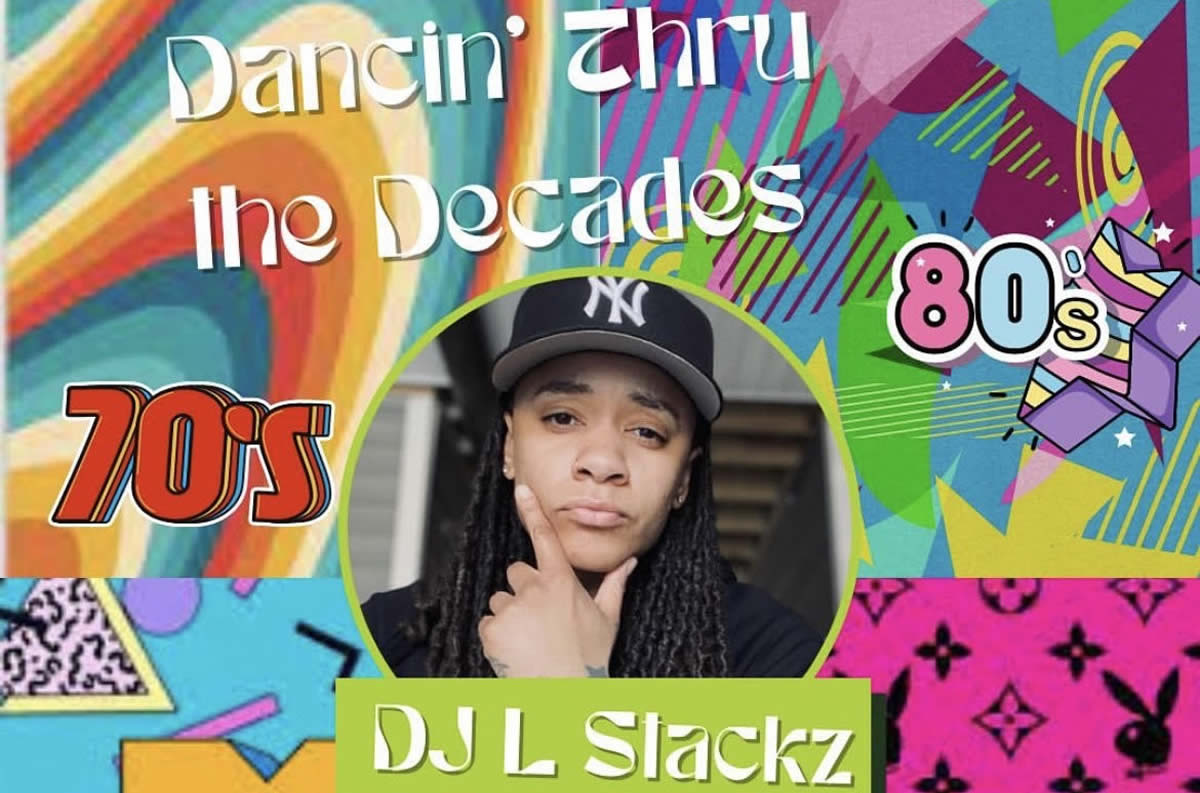 Saturday, Oct. 8
9 p.m.
As You Are
500 8th Street, S.E.
Website
Dance at a queer dance party to the music of the 70's and 80's brought to you by DJ L Stackz.
---
Ho Co Pride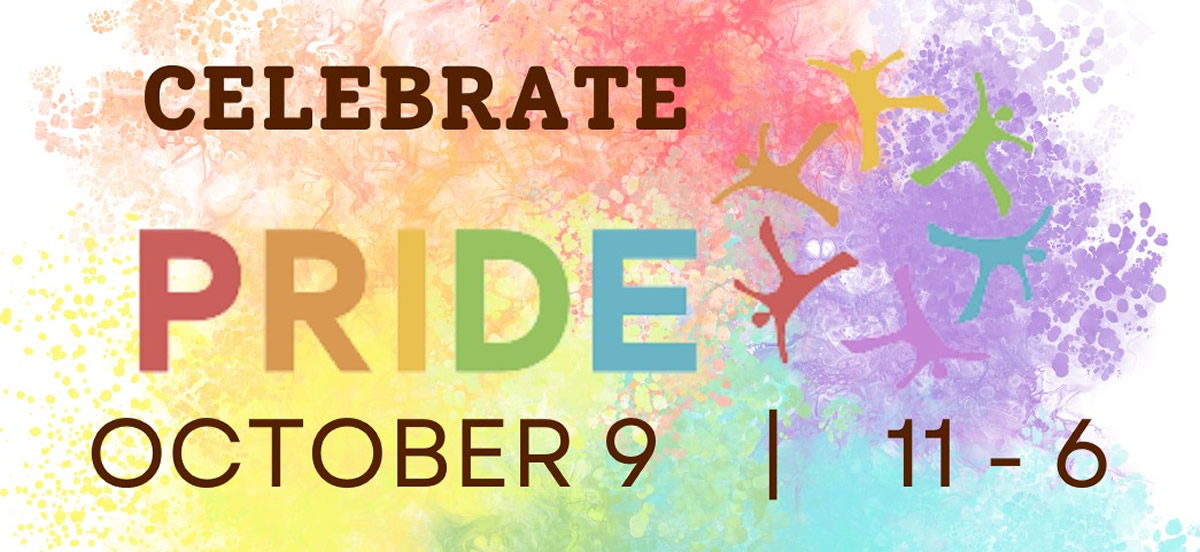 Sunday, Oct. 9
11 a.m.-6 p.m.
Meriweather Park Symphony Woods
10431 Little Patuxent Parkway
Columbia, Md.
Facebook | Eventbrite
Keep the Pride party going by celebrating Howard County Pride in Columbia, Md. on Sunday.
---
Gagsters and Dragsters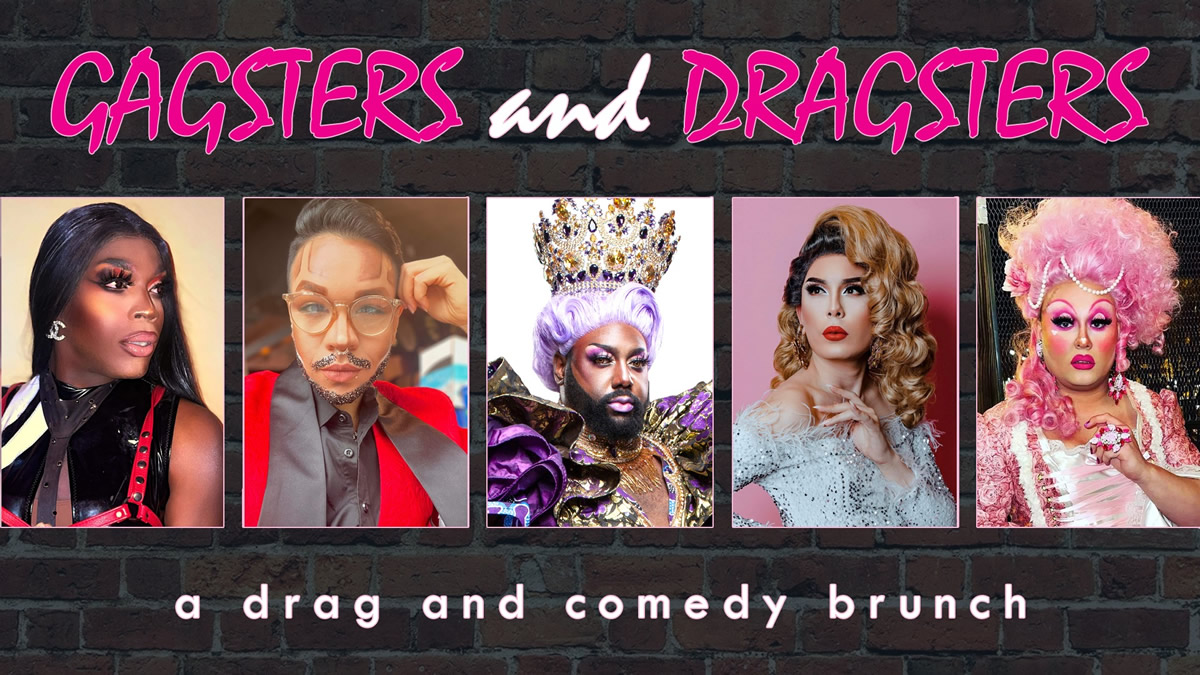 Sunday, Oct. 9
1:30 p.m.
D.C. Improv Comedy Club
1140 Connecticut Avenue, N.W.
$20
Facebook | Tickets
Drag entertainers and comedians perform at the D.C. Improv Comedy Club on Sunday for a fun-filled drag brunch.
---
Flashy: Nine Year Anniversary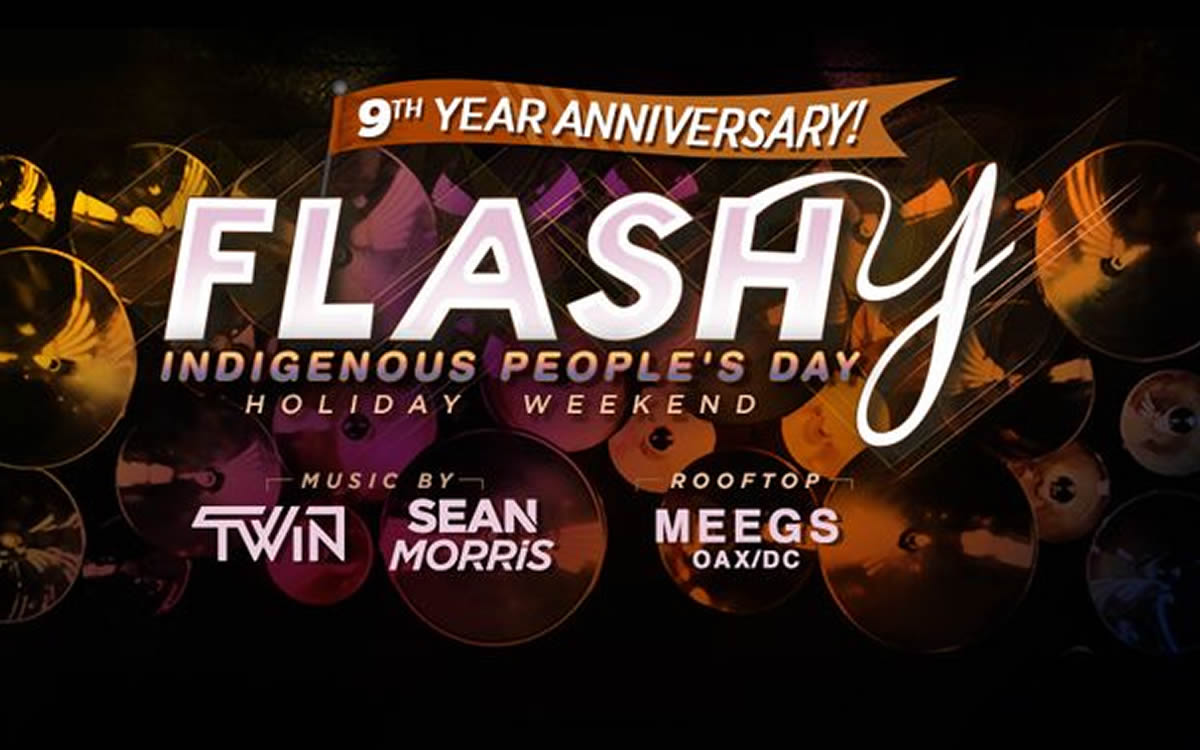 Sunday, Oct. 9
9 p.m.
Flash
645 Florida Avenue, N.W.
$30
Facebook | Eventbrite
The bar is open until 4 a.m. for this milestone celebration for the big dance party that is Flashy Sundays.
---
'Bros' bombs at weekend box office
Billy Eichner blames straight people for failing to show up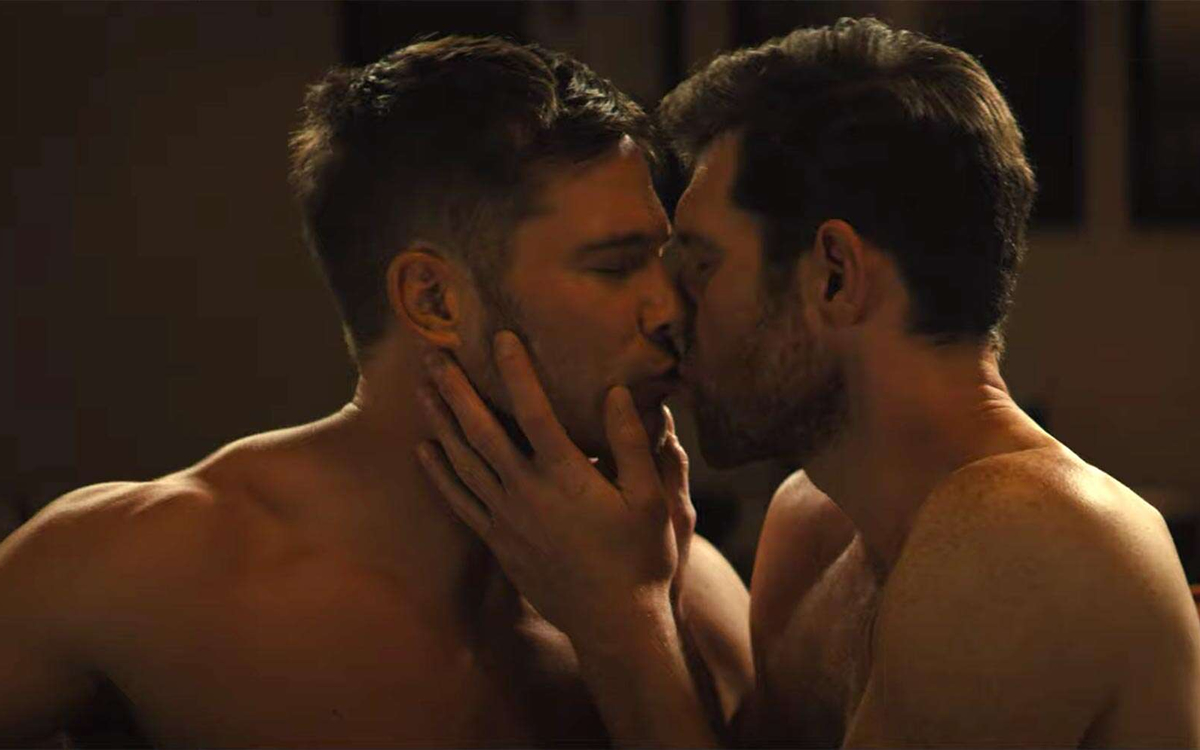 The much-hyped new film "Bros," touted as the first gay romantic comedy produced by a major Hollywood studio, bombed at the weekend box office, bringing in just $4.8 million, about half of the $8-10 million prediction for opening weekend.
The film, which stars Billy Eichner and Luke Macfarlane, finished in fourth place for the weekend; horror film "Smile" took the top spot with $22 million. Eichner quickly turned to Twitter to blame straight people for the poor showing.
"Even with glowing reviews, great Rotten Tomatoes scores, an A CinemaScore, etc., straight people, especially in certain parts of the country, just didn't show up for 'Bros,'" Eichner wrote. "And that's disappointing but it is what it is."
Not everyone agrees with Eichner's assessment. Variety, in a Monday story, cited marketing problems and a lack of star power as likely culprits for the disappointing numbers.
"For the romantic comedy genre, star power is integral these days to getting people out of the house," Variety's Zach Sharf and William Earl wrote. "Paramount's 'The Lost City' made it to the $105 million mark in the U.S. off the strength of pairing A-listers Sandra Bullock and Channing Tatum."
Additionally, the film's marketing focused on the historic nature of the film, rather than its comedic appeal.
"'Bros' marketing worked overtime to sell its importance as the first major LGBTQ studio comedy, but aggressively marketing a movie as a glass-ceiling breaker can make it feel like homework for viewers," Sharf and Earl noted.
There have also been anecdotal reports of homophobic incidents at theaters linked to the film's poster, which features a photo of Eichner and Macfarlane grabbing each other's butts.
"The goal was to make the funniest, laugh-out-loud movie as possible, that just happens to be about a gay couple," Eichner, 44, told the Blade in an interview last week.
The studio released a statement that it remains hopeful positive reviews and word-of-mouth will give "Bros" a long theatrical run. The film cost about $22 million to make.
Eichner served as writer, producer, and co-star of the film, a romantic comedy about two commitment-phobic gay guys in a relationship. All of "Bros" writers, producers, and the lead and supporting actors identify as LGBTQ (with the exceptions of director Nicholas Stoller and producer Judd Apatow).
Some observers worry that the poor showing by "Bros" could dissuade large studios from green-lighting LGBTQ-themed projects for mainstream release.
PHOTOS: Miss Gay Maryland 2022
Amethyst Diamond crowned pageant winner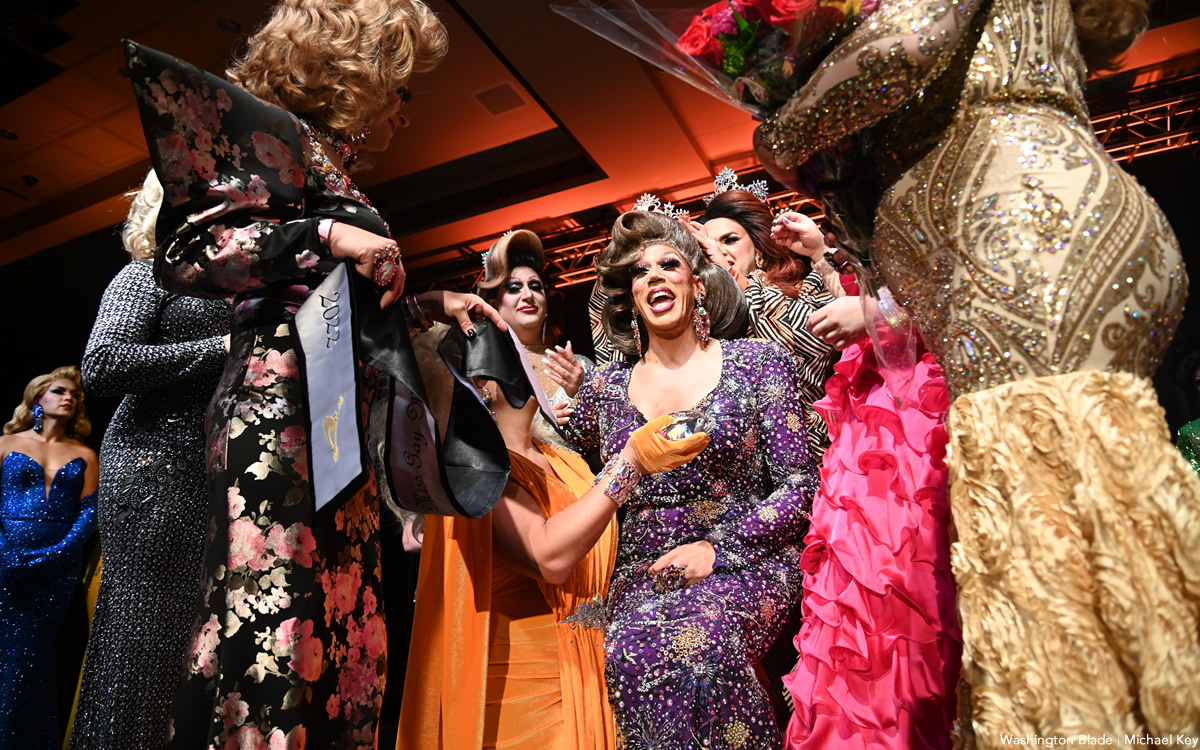 The winners and alternates of Miss Glamour Girl, Miss Gay Freestate and Miss Gay Western Maryland competed for the title of Miss Gay Maryland America 2022 at Horseshoe Casino in Baltimore, Md. on Saturday, Oct. 1. Special guest performers included Miss Gay Maryland 2021 Maranda Rights and Miss Gay America 2022 Dextaci.
Amethyst Diamond was crowned the winner with Dezi Minaj designated the first alternate. Both queens are eligible to compete in the Miss Gay America pageant in Little Rock, Ark. in January, 2023.
(Washington Blade photos by Michael Key)