October 28, 2016 at 1:11 pm EDT | by Brian T. Carney
Sizzling lesbian love story
If there were a Rainbow Oscar (like the Queer Palm at Cannes), two of the leading contenders for the 2016 prize would be opening in D.C. this week.
Based on the 2002 novel "Fingersmith" by Welsh lesbian novelist Sarah Waters, "The Handmaiden" is a sizzling lesbian love story cloaked in multiple layers of betrayals, lies and reversals. Korean director Park Chan-Wook has moved the action from Victorian England to 1930s colonial Korea. The result is a sumptuous and deeply erotic psychological costume drama.
Ha Jung-woo is an evil Count who wants to seduce the Japanese Lady Hideko (Kim Min-hee), the innocent ward of Kouzuki (Cho Jin-woong), her very rich and very creepy uncle. To lure her in, the Count hires the Korean pickpocket Sookee (newcomer Kim Tae-ri) to become her handmaiden. The ensuing tale of love and revenge is fascinating.
The tale unfolds in three sections, told from a variety of viewpoints, and therein lies the one major problem with the movie. There is a good bit of repetition in the storytelling and the movie could definitely benefit from a lot of trimming, especially in the middle section.
The dialogue is generally sparse, but effective. The characters speak in both Korean and Japanese; the (occasionally hard-to-read) subtitles use different colors for each language.
The cinematography and design are lush and Park's direction is sure and steady. The acting is uniformly superb. "The Handmaiden" is a visual masterpiece and a sensual delight, a feast for the senses and a puzzle for the mind.
"Moonlight" is a beautiful and finely detailed character study, a snapshot of a young African-American man during three stages of his tumultuous coming out and coming-of-age process. It's also a complex look at masculinity in the African-American community, a thoughtful examination of both the constructive and destructive impacts of men trying to leave their mark on the world.
The first section focuses on Little (Alex Hibbert), a young boy with every possible disadvantage. He's picked on by his classmates who call him faggot, he's small and scared to fight back and he lives in poverty with his crack-addicted mother Paula (Naomie Harris). Juan, the local drug czar played by Mahershala Ali, takes him under his wing, but Juan's protection is a mixed blessing; he teaches Little to be proud and self-confident, but he's also selling drugs to Paula.
The second section turns to Chiron (Ashton Sanders) as a teenager. Juan is dead, but his girlfriend Teresa (the singer Janelle Moráe) still tends to the boy. The bullying has intensified, but Chiron shares a moment of tenderness with his friend Kevin (Jharrel Jerome) before an act of violence shatters his world.
Section three turns to an adult Black (Trevante Rhodes) who has also become a drug dealer. He visits his mother in rehab and arranges a reunion with his estranged friend Kevin (now played by André Holland).
The screenplay was adapted by writer/director Barry Jenkins (a straight ally) from a stage play by openly gay MacArthur Fellow Terell Alvin McCraney ("Choir Boy" and "The Brother/Sister Plays"). The script effectively moves the minimal story forward with little dialogue (which is sometimes mumbled and hard to understand). The silences are often more eloquent than the words as the laconic characters struggle to express their thoughts and emotions.
The cinematography by James Laxton is absolutely splendid, full of the vibrant colors and the urban grit of Miami. Jenkins' work as director is fine; he gets great performances from his cast and the storytelling is clear and compelling. There are, however, a few moments where the pace slips; a few cuts may have made the film even stronger.
The acting is outstanding, full of nuance and surprise. Supported by an array of visual, behavioral and narrative details, the three actors amazingly create a seamless unified portrait of Chiron at different ages, even though they never met during filming. Moráe turns in a strong performance as a fierce woman who's not afraid to stand up to her boyfriend or for Little/Chiron.
Harris is dazzling as Paula, hurling herself through the horrible physical, emotional and mental turmoil of addiction. Her quicksilver mood changes are both fascinating and terrifying to watch. As the only actor to appear in all three sections, she serves as an anchor for the film, especially as her character moves from devastating addiction to hard-won recovery.
The standout performance of the film, however, comes from Ali as Juan, a commanding, complex figure; Ali embraces all the character's contradictions with confidence and style. He's a tough man in a brutal business, but he's sensitive enough to take a lost young child under his wing, and to recognize the destructive impact of his business on his neighborhood.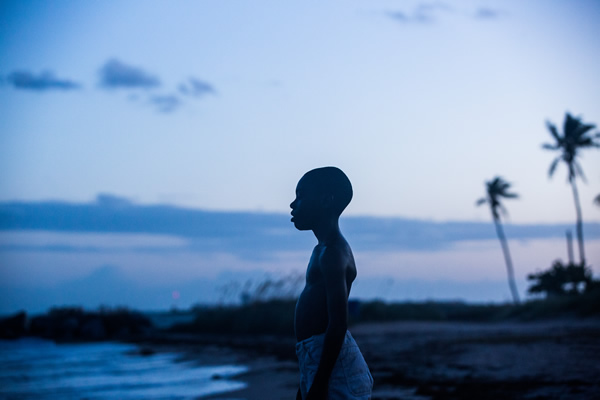 The Korean Film Council has already chosen its submission for the Academy Award for the Best Foreign Language Film; it selected "The Age of Shadows," thus dashing any Oscar hopes for "The Handmaiden." However, "Moonlight" will certainly be in contention, bringing some much-needed diversity to the Oscar race. In the meantime, D.C. filmgoers can enjoy two excellent movies that celebrate LGBT lives.