Sizzling lesbian love story
'The Handmaiden' and 'Moonlight' offer serious, Oscar-worthy LGBT fare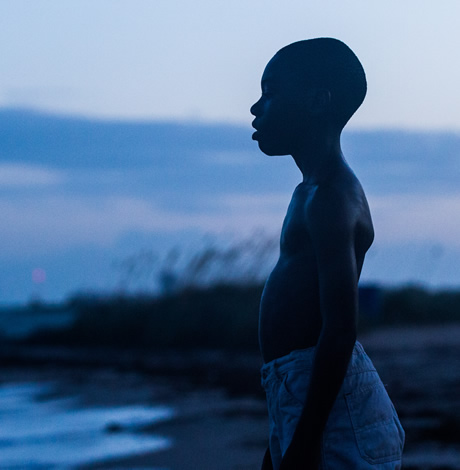 If there were a Rainbow Oscar (like the Queer Palm at Cannes), two of the leading contenders for the 2016 prize would be opening in D.C. this week.
Based on the 2002 novel "Fingersmith" by Welsh lesbian novelist Sarah Waters, "The Handmaiden" is a sizzling lesbian love story cloaked in multiple layers of betrayals, lies and reversals. Korean director Park Chan-Wook has moved the action from Victorian England to 1930s colonial Korea. The result is a sumptuous and deeply erotic psychological costume drama.
Ha Jung-woo is an evil Count who wants to seduce the Japanese Lady Hideko (Kim Min-hee), the innocent ward of Kouzuki (Cho Jin-woong), her very rich and very creepy uncle. To lure her in, the Count hires the Korean pickpocket Sookee (newcomer Kim Tae-ri) to become her handmaiden. The ensuing tale of love and revenge is fascinating.
The tale unfolds in three sections, told from a variety of viewpoints, and therein lies the one major problem with the movie. There is a good bit of repetition in the storytelling and the movie could definitely benefit from a lot of trimming, especially in the middle section.
The dialogue is generally sparse, but effective. The characters speak in both Korean and Japanese; the (occasionally hard-to-read) subtitles use different colors for each language.
The cinematography and design are lush and Park's direction is sure and steady. The acting is uniformly superb. "The Handmaiden" is a visual masterpiece and a sensual delight, a feast for the senses and a puzzle for the mind.
"Moonlight" is a beautiful and finely detailed character study, a snapshot of a young African-American man during three stages of his tumultuous coming out and coming-of-age process. It's also a complex look at masculinity in the African-American community, a thoughtful examination of both the constructive and destructive impacts of men trying to leave their mark on the world.
The first section focuses on Little (Alex Hibbert), a young boy with every possible disadvantage. He's picked on by his classmates who call him faggot, he's small and scared to fight back and he lives in poverty with his crack-addicted mother Paula (Naomie Harris). Juan, the local drug czar played by Mahershala Ali, takes him under his wing, but Juan's protection is a mixed blessing; he teaches Little to be proud and self-confident, but he's also selling drugs to Paula.
The second section turns to Chiron (Ashton Sanders) as a teenager. Juan is dead, but his girlfriend Teresa (the singer Janelle Moráe) still tends to the boy. The bullying has intensified, but Chiron shares a moment of tenderness with his friend Kevin (Jharrel Jerome) before an act of violence shatters his world.
Section three turns to an adult Black (Trevante Rhodes) who has also become a drug dealer. He visits his mother in rehab and arranges a reunion with his estranged friend Kevin (now played by André Holland).
The screenplay was adapted by writer/director Barry Jenkins (a straight ally) from a stage play by openly gay MacArthur Fellow Terell Alvin McCraney ("Choir Boy" and "The Brother/Sister Plays"). The script effectively moves the minimal story forward with little dialogue (which is sometimes mumbled and hard to understand). The silences are often more eloquent than the words as the laconic characters struggle to express their thoughts and emotions.
The cinematography by James Laxton is absolutely splendid, full of the vibrant colors and the urban grit of Miami. Jenkins' work as director is fine; he gets great performances from his cast and the storytelling is clear and compelling. There are, however, a few moments where the pace slips; a few cuts may have made the film even stronger.
The acting is outstanding, full of nuance and surprise. Supported by an array of visual, behavioral and narrative details, the three actors amazingly create a seamless unified portrait of Chiron at different ages, even though they never met during filming. Moráe turns in a strong performance as a fierce woman who's not afraid to stand up to her boyfriend or for Little/Chiron.
Harris is dazzling as Paula, hurling herself through the horrible physical, emotional and mental turmoil of addiction. Her quicksilver mood changes are both fascinating and terrifying to watch. As the only actor to appear in all three sections, she serves as an anchor for the film, especially as her character moves from devastating addiction to hard-won recovery.
The standout performance of the film, however, comes from Ali as Juan, a commanding, complex figure; Ali embraces all the character's contradictions with confidence and style. He's a tough man in a brutal business, but he's sensitive enough to take a lost young child under his wing, and to recognize the destructive impact of his business on his neighborhood.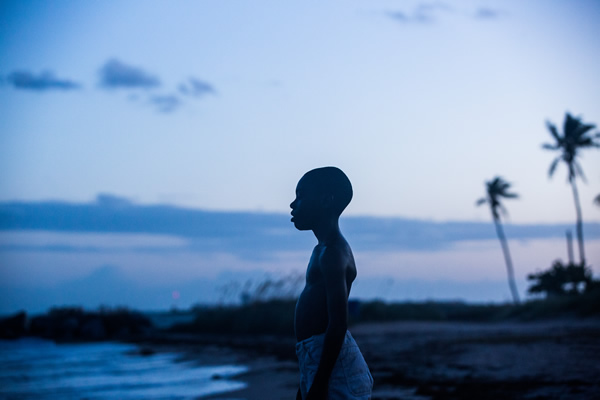 The Korean Film Council has already chosen its submission for the Academy Award for the Best Foreign Language Film; it selected "The Age of Shadows," thus dashing any Oscar hopes for "The Handmaiden." However, "Moonlight" will certainly be in contention, bringing some much-needed diversity to the Oscar race. In the meantime, D.C. filmgoers can enjoy two excellent movies that celebrate LGBT lives.
Max brings history to the masses in entertaining 'Book of Queer'
Cervini's work not a typical queer documentary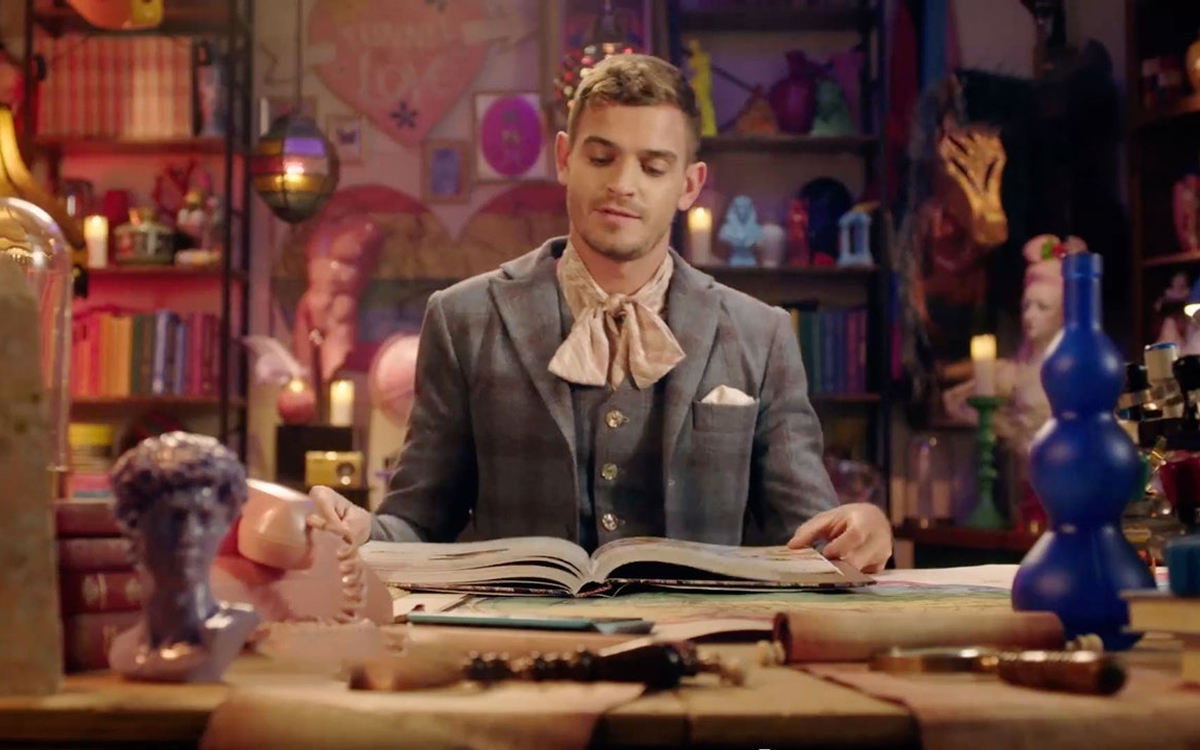 Pride month has officially arrived, and that means it's time again for all our TV providers to join the rest of the corporate world in falling over itself to show its support the only way it knows how – by marketing directly to us and letting us know that, yes, they want our money, too.
We can't resist a little glib snark, but truthfully, we're not complaining. After being ignored for decades by the mainstream, a little overcompensation once a year is fine by us. That's especially true when the content that rolls out on our screens is well-crafted, authentic, and entertaining without pandering to its audience – which, as anyone who has binge-watched through the "LGBTQ+" section of their streaming service of choice can easily tell you, is not always the case.
That's why we chose to start our Pride month viewing with a series that's not even brand new. "The Book of Queer," which is part of the debut rollout on Max (the rebranded streaming service formerly known as HBO Max), originally aired on Discovery + for Pride 2022. Now, it's available to a wider audience just in time for Pride 2023, and coupled with its focus on queer history, the timing is too perfect not to bring it to your attention.
Created by Harvard-and-Cambridge-educated historian Dr. Eric Cervini – likely familiar to many of our readers via a popular social media presence built around his "Queer History 101" newsletter – "Book of Queer" is a five-episode crash course that tells the stories of significant queer (or purportedly queer) individuals who have made their mark on human civilization across the millennia through re-enactments by an all-queer ensemble cast, illuminating them with commentary from an array of expert "talking heads" who are both erudite and accessible. It's a familiar format, obviously, but this time it comes with a twist – the re-enactments take the form of comedic sketches, reimagining its famous historical subjects through a contemporary lens and turning them into campy (and absurdly anachronistic) avatars of defiantly queer empowerment.
Those accustomed to a more straightforward documentary approach might be put off by this approach, and we can't blame them; the irreverence of the very first episode, which explores queer leaders of government throughout history and depicts Abraham Lincoln as a flamboyantly sexed-up serial gay lothario, is by itself enough to raise hackles. Considering the reverence with which most of these individuals are viewed today, it's inevitable that many viewers will find the show more than a little transgressive.
Yet even as it plays fast and loose with the accuracy of its portrayals – which, for the record, feels like a deliberate tactic, not a clumsy effort to contemporize and dumb them down for a modern audience – it is scrupulous about making sure we aren't fooled by its wacky style into thinking that it doesn't take any of this stuff seriously. Though it plays on all the familiar tropes and stereotypes of modern queer culture – to the point that we might be offended by some of its humor if it came in a show not conceived and executed by queer creators – it is always quick to set the record straight, not just with the savvy, well-researched insight of the commentators, but with clever visual aids like infographics and pop-up supplemental facts; like Cervini's online history lessons, there's a light tone to the whole affair, giving everything a fresh sense of fun that makes it all feel very much like a product tailored for the reputed shallowness and short attention span of the internet age -but that doesn't mean it's not dedicated to honoring the history it relates to us by remaining strictly aligned with the facts.
Indeed, in many ways it uses its cheeky burlesque of history to amplify and drive home some of its most convincing points. How better to underscore its arguments – the nonbinary identity of Egyptian monarch Ahkenaten, or Abe Lincoln's committed sexual relationships with the lengthy list of male "roommates" who shared his bed (yes, really) before becoming president, and those examples are just from the first installment – than by comically portraying them as if they were the modern equivalent of their "types" in the queer community? More than that, when we see these histories presented in this way, the arguments of "traditional" (i.e. heterosexual) historians that dismiss such theories as unsubstantiated speculation seem even more ludicrous than they did before – and that's saying a lot.
In truth it's more than a little thrilling to see the show's unequivocal assertions about the queerness of its subjects – all backed by rigorously cited sources and extensively researched anecdotal evidence – presented without a lot of the equivocating disclaimers that usually accompany that discussion. And while it may take most of the first episode for some viewers to warm up to its madcap approach (though more casual audiences may be comfortable with it from the start), it quickly reveals its value goes beyond simply keeping us entertained. By episode 2, not just in spite but because of its humor, it's able to evoke unexpected – and unexpectedly powerful – tears over the death of Alan Turing, and to remind us that Renaissance artists like Da Vinci and Michelangelo lived under constant threat of prosecution, punishment, and even execution for sodomy.
Indeed, if there's one common thread that runs through all these histories, it's the ever-present suppression, persecution, and worse that has been imposed upon queer people across the centuries; if "Book of Queer" makes us laugh, it does so in the spirit of all the pioneers who came before it, combating the cruelty and bigotry of our oppressors with the kind of fierce, subversive comedic artillery that easily pierces their small-minded assumptions and attitudes about us.
That, as much as anything, drives home the importance of a show like "Book of Queer" in the here and now, as LGBTQ+ life and culture faces a resurgence of bigotry and legislation aimed at pushing us back into the closeted, underground life we've had to endure for millennia. That importance is clearly not lost on Cervini, who despite the involvement of high-profile guest narrators like Margaret Cho and the late Leslie Jordan emerges as the show's brightest star. Appearing in each episode to provide "footnotes" that give further historical context for each of the stories, his twink-ish youthful appearance and mischievously fey charm belie his status as a Pulitzer-nominated author and historian (for his 2020 book, "The Deviant's War: The Homosexual vs. The United States of America"), but the authority and comprehensive knowledge with which he speaks leave no doubt of his ability to lead a generation of young queer scholars and activists fighting into the future, armed with the certainty of facts and an understanding of a history that has been buried by our oppressors for far too long.
"Book of Queer" might not be your typical documentary, but really, do we want a queer documentary to be "typical"? It's clear that Dr. Eric Cervini does not, and after seeing this one, we are inclined to agree with him.
Summer brings major dose of new queer film, TV content
Dramas, comedies, Barbie, and the return of 'Heartstopper'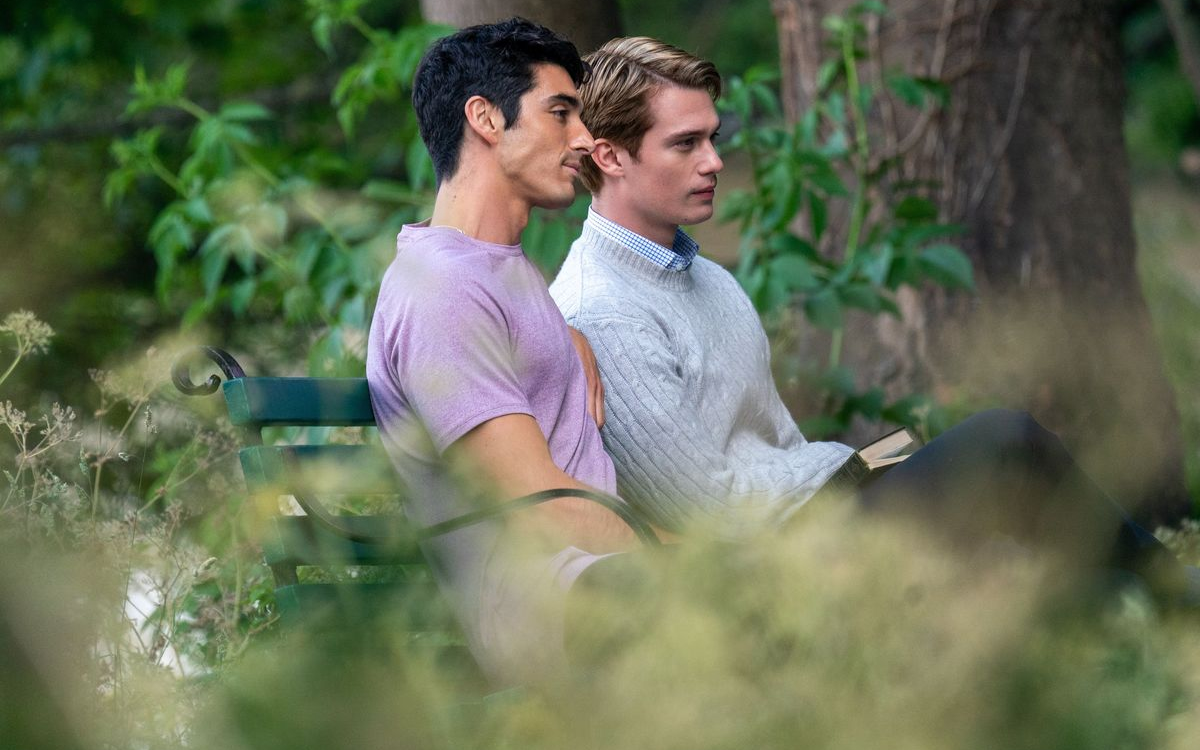 There's no season quite like the summer when it comes to having fun outdoors, for obvious reasons – but unless you want a nasty sunburn, you need to spend time indoors, too. Luckily, the Blade is here for our readers with our picks for the most promising new movies and shows coming to our various screens over the coming season, so you'll have something good to watch while you're recovering from all that shiny Vitamin D.
JUNE
THE NEIGHBOR (Limited theaters 6/2, Digital & DVD 6/6) – From Italian director Pasquale Marrazzo comes this fresh-from-the-festivals LGBTQ drama about two young men who begin an intense romance after having a terrifying experience together, and the parental hate and homophobia that comes to light in the face of their newfound love. It sounds grim, but it comes with a string of strong reviews to recommend it and acclaimed performances from Michelle Costabile and Jacopo Costantini, plus a score by prizewinning composer Teho Teardo ("House of Gucci," "Il Divo").
HORSEPLAY (Limited theaters 6/2, Digital & DVD 6/13) – Another queer LGBTQ film fest darling, this one a thriller from Argentina, about a group of friends at a summer get together; their hard-partying fun leads to horseplay (naturally), which (also naturally) stirs up other issues – and submerged secrets, feelings, and jealousies begin to push tensions toward a violent breaking point. Directed by acclaimed filmmaker Marco Berger and described as "a boundary-pushing look at masculinity, homophobia and sexuality," it stars Bruno Giganti, Agustín Machta, Franco De La Puente, and Ivan Masliah Taekwondo. It also looks very sexy, which makes us look forward to it that much more.
THE IDOL (HBO, 6/4) – "Euphoria" creator Dan Levinson is also behind this much-anticipated new series, which stars Lily-Rose Depp as a rising pop star who falls under the spell a Svengali-like self-help guru played by none other than The Weeknd (aka Abel Tesfaye). It also stars queer fan favorite and "Schitt's Creek" co-creator Dan Levy, along with Jane Adams, Hari Nef, and Troye Sivan, among others. Already controversial thanks to a behind-the-scenes whistleblower who told Rolling Stone that it "borders on sexual torture porn," you can bet there will be a lot of eyes – queer and otherwise – streaming this one.
ALL MAN: THE INTERNATIONAL MALE STORY (Digital, 6/6) – For a certain generation of gay men, the words "International Male" evoke memories of rushing home from high school to grab that precious sexy catalogue out of the mailbox before their parents got home. Now, this long-awaited documentary – which was an Official Selection at both the Tribeca and Outfest Film Festivals – finally arrives to bring the story of this iconic touchstone of queer history to light, by charting "the journey of an unlikely band of outsiders" who "designed one of the most sought-after mail-order catalogues of the '70s and '80s, forever changing the way men look at themselves, at each other, and how the world would look at them." Matt Bomer, Simon Doonan, and Carson Kressley are among the participating talking heads, but the real attraction is the wealth of archival imagery showing some of the most outrageously gay (and irresistible) fashion ever created.
BLUE JEAN (In Theaters, 9/9) – UK filmmaker Georgia Oakley won high praise for this 2022 slice-of-history drama, now making its official U.S. debut. Set in 1988 England as the conservative Thatcher government is poised to pass stigmatizing legislation against gays and lesbians, it features a powerhouse performance from Rosy McEwen as a gym teacher whose closeted double life is threatened by the arrival of a new student. BAFTA-nominated, this one won the Venice Film Festival's People's Choice Award and four British Independent Film Awards, making it both a heavy-hitter and a must-see.
WHAT WE DO IN THE SHADOWS (FX, 6/13) – The popular vampire mockumentary – along with its breakout star, queer fan favorite Harvey Guillén – returns for a fifth season.
JAGGED MIND (Hulu, 6/15) – Directed by Kelley Kali and inspired by her own short film "First Date", this feature-length queer thriller follows a woman (Maisie Richardson-Sellers) who, plagued by blackouts and strange visions, finds herself stuck in a series of time loops that may or may not be connected to her mysterious new girlfriend (Shannon Woodward). This one will have its world premiere at the American Black Film Festival in Miami Beach the day ahead of its streaming drop.
AND JUST LIKE THAT… (Max, 6/22) – The Samantha-less reboot of "Sex and the City" brings back the rest of the scandalous cadre for a second season.
EVERY BODY (In theaters, 6/30) – Julie Cohen directed this revelatory doc, which investigates the lives of intersex people, telling the stories of three individuals who have risen above childhood shame, secrecy, and non-consensual surgeries to thrive as adults after coming out as their authentic selves; it also weaves in a "stranger-than-fiction" tale of medical abuse, told in exclusive footage from the NBC News archives, which helps shed some light on the modern-day treatment of intersex people. We are definitely on board for anything that brings visibility to one of the most invisible sectors of our community – especially when it also aims to reduce stigma.
JULY
THEATER CAMP (In theaters, 7/14) – Sure to be a big draw for film fans who also love musical theater, this new movie from co-directors Molly Gordon and Nick Lieberman is an original comedy starring Tony-winner Ben Platt ("Dear Evan Hansen") opposite Gordon as a BFF pair of instructors at the rundown titular institution, who join forces with their loyal production manager (Noah Galvin, Platt's real-life boyfriend) to rescue it from the clueless tech-bro (Jimmy Tatro) that has been brought in to run it. How? Why, with a musical, of course! Written by Platt, Gordon, Galvin, and Leiberman, it also stars Patti Harrison, Nathan Lee Graham, Ayo Edebiri, Owen Thiele, Alan Kim, Alexander Bello, Bailee Bonick, Kyndra Sanchez, Donovan Colan, Vivienne Sachs, Quinn Titcomb, Caroline Aaron, and the always hilarious Amy Sedaris. Sign us up.
BARBIE (In theaters, 7/21) – Let's face it, this wickedly campy-looking, over-the-top comedy from the brilliant Greta Gerwig is probably going to be the film of the year – at least for a solid percentage of the queer audience, who are certain to be passing the popcorn on opening weekend as they watch Margot Robbie's Barbie and Ryan Gosling's Ken visit the real world together. And since collections have always been part of the "Barbie" game, Gerwig's satirical joyride offers an assortment of other Kens and Barbies, including Kingsley Ben-Adir, Simu Liu, Ncuti Gatwa, and Scott Evans as Ken, Hari Nef, Issa Rae, Kate McKinnon, Dua Lipa, Emma Mackey, Ana Cruz Kayne, Sharon Rooney, Alexandra Shipp, and Nicola Coughlan. Truthfully, if they throw in a Barbie camper set, we will be in heaven.
KOKOMO CITY (In theaters, 7/28) – Lena Waithe executive produced this "wildly entertaining and refreshingly unfiltered" documentary that follows the lives of four Black transgender sex workers in Atlanta and New York City. Winner of Sundance's NEXT Innovator Award and NEXT Audience Awards, it gives its quartet of subjects ample opportunity to spill the tea on their profession, and they do not hold back. As a bonus, it's the directorial debut of producer/singer/songwriter D. Smith, who made history as the first trans woman cast on a primetime unscripted TV show.
AUGUST
HEARTSTOPPER (Netflix, 8/3) – The eagerly awaited return of Nick and Charlie (Kit Connor and Joe Locke), the most irresistibly adorable pair of young teen boyfriends ever, for a second season of this beloved UK series that will likely have everyone immediately clamoring for a third.
ONLY MURDERS IN THE BUILDING (Hulu, 8/8) – Another returning favorite, the third season of this deliciously charming confectionary blend of characters, comedy and crime podcasts comes with the addition of a new premium ingredient – Meryl Streep (real, not imitation) – for extra delectability. Who could resist?
RED, WHITE & ROYAL BLUE (Prime, 8/11) – "Heartstopper" fans who have binged through the new season in one sitting and are hungry for more might find a suitable fix when this Greg Berlanti-produced, Matthew Lopez-directed film adaptation of nonbinary author Casey McQuiston's YA bestseller drops a week later. It's an implausible but infectiously sweet rom-com that imagines a same-sex romance between America's First Son and the heir to the British throne, with young newcomers Taylor Zakhar Pérez and Nicholas Galitzine taking on the leading roles; also starring are Clifton Collins Jr., Stephen Fry, Sarah Shahi, Rachel Hilson, Ellie Bamber, Aneesh Sheth, and Polo Morín, but we are frankly most excited to see Uma Thurman playing America's first female president. Let's hope that plot detail isn't such an implausible premise.
Out director brings queer perspective to mainstream with help from DeNiro
'About My Father' feels like a screwball comedy from the Golden Age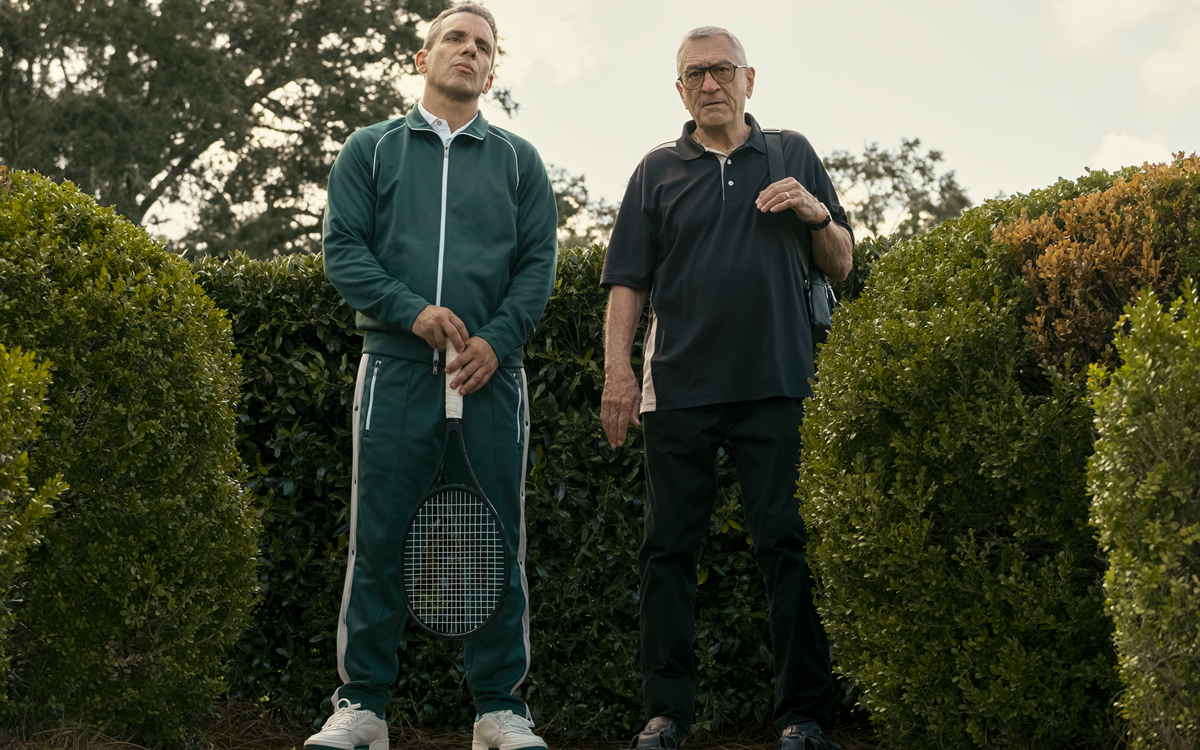 In all the discussion about the need for more and better queer inclusion in mainstream Hollywood movies, we sometimes overlook the trailblazers who are already working in the system, bringing their queerness – and the perspective that comes with it – into the mix even when the story isn't queer at all.
Take, for example, Laura Terruso, a queer director who, only eight years out from film school, already has three feature-length releases under her belt, and whose fourth – "About My Father," starring popular comedian Sebastian Maniscalco and screen icon Robert DeNiro – opens on May 26. In it, Maniscalco plays the son of a Sicilian immigrant hairdresser (DeNiro, of course) who reluctantly agrees when his fiancée (Leslie Bibb) convinces him to bring his very working-class father to a weekend getaway with her very wealthy eccentric family at their lavish summer estate. Needless to say, it's a culture clash waiting to happen; but when it does, the complications that ensue are mostly comedic. You can't get much more mainstream than that.
That's not a bad thing. "About My Father" is a refreshing, feel-good comedy with a uniformly excellent ensemble cast that seems to be having the time of their lives. And while it gets a lot of mileage out of the contrast between his obstinately independent working class dad and the amusingly tone deaf attitudes of his goofily eccentric in-laws-to-be, it remains good-natured enough to show us the flawed, funny, perfectly relatable human beings behind the stereotypes on both sides of the equation (even Kim Cattrall's staunchly conservative matriarch) even as we laugh at them.
Indeed, it feels more than a little nostalgic, and — as the Blade found out when we sat down to talk to Terruso about being a queer female director at the helm of a mainstream Hollywood feature — that's not an accident.
Our conversation is below.
BLADE: Your movie feels like a screwball comedy from the Golden Age. Was that deliberate?
LAURA TERRUSO: I'm so glad you picked up on that. That was a huge part of my vision for the film. The work of Frank Capra, Ernst Lubitsch, Billy Wilder — those are some of my favorite movies, and I really tried to incorporate the themes, even some of the visuals. I particularly love Depression-era comedies, and I really look to them a lot for inspiration, because I feel like the time we live in right now is not dissimilar from that time, in terms of what's going on.
BLADE: Part of the similarity also has to do with the way you poke fun at the characters – especially the one-percenters – without being mean-spirited or angry.
TERRUSO: That's something that's very important to me. I want to make kind comedies. I feel like nothing dates a comedy more than unkindness. The humor should come from the characters, and the situations, not from insults or ridicule – that stuff is just so tired, you know? – and I wanted this to be a film that everyone could love, that everyone could see themselves in and enjoy.
BLADE: Do you think that's because you're coming at it from a queer perspective? Even though the movie isn't a "queer" movie, it's certainly relatable for queer audiences with its story about trying to fit in a world where you don't belong. And there are a few nods to the queer audience, too, like a certain celebrity cameo we won't give away, and that flash-mob wedding proposal near the top of the film.
TERRUSO: Yes! And it was important to me to find real queer actors and dancers for that scene – which we did. [Laughing] In Mobile, Alabama, of all places. But definitely, as a queer filmmaker, I feel like I'm bringing my perspective to the work. Even if it's not themed in that way, I approach everything I do with that worldview in mind.
BLADE: That begs the question: as someone who is on the "inside" of the system, how do you think mainstream Hollywood is doing when it comes to queer inclusion?
TERRUSO: There's a lot of work to be done, but I think it all presents opportunity for us to tell our stories – because they haven't been told yet.
For instance, for my last film, a big studio movie called "Work It," there was a little bit of a battle with the original studio attached to the project, because they didn't want Keiynan Lonsdale to play an antagonist – they were like, 'Oh, he should be the best friend!' Fortunately, Netflix came in and took over that production, and let us cast Keiynan the way we wanted. It worked beautifully, and people loved it – and, of course Keiynan l both loved it.
BLADE: It's ironic that there's an over-cautiousness now after all those years of villainizing us on the screen.
TERRUSO: There's this beautiful book called "In the Dream House" by Carmen Maria Machado, a queer author, and there's a section where she talks about the trope of "queer villainy," and how incredibly important it is because it's a part of our humanity – if we're only ever playing 'the best friend' or one of those other "safe" tropes, it's not really a full portrait of who we are.
That's why I think it's important for queer people to work in the mainstream, because those kinds of conversations, left in the hands of people not in the community, would always be going the way of the "best friend". We want more nuance in our movies, and we can only do it by infiltrating the system in this way.
BLADE: What do you think is the most important thing that Hollywood needs to work on when it comes to telling our stories on the screen?
TERRUSO: I think the question that studio heads need to ask themselves when making a decision like that is, "Who's telling the story?" If you have a queer director and a queer actor and they are saying "this is what we want," trust them. If not, then maybe you can question it, but looking at who is telling the story and the point of view of the artists is so important to the nuance of this conversation.
BLADE: One last question: Was it great working with DeNiro?
TERRUSO: He's an absolute legend for a reason, incredible to work with. And he saw that I had a real personal relationship to the material – which Sebastian co-wrote with his writing partner, Austin Earle – because my mother and Sebastian's father are both Sicilian immigrants, who came to this country around the same time. When I read the script, I was like, "I have to direct this film!"
I find that sometimes the beauty of comedy is that you can heal wounds – you can make right things that maybe in life were left unresolved. My mom and I have had our challenges – when I came out, it was tough, I mean, she's a Sicilian mom – but she's so supportive now, and I feel so fortunate I was able to write a love letter to her with this film.
Besides, now I've introduced her to Robert DeNiro, which is basically like introducing a gay person to Beyonce, so I win. I'm a Black Sheep no more!