November 23, 2016 at 8:31 am EST | by Lou Chibbaro Jr.
Kameny story told in comics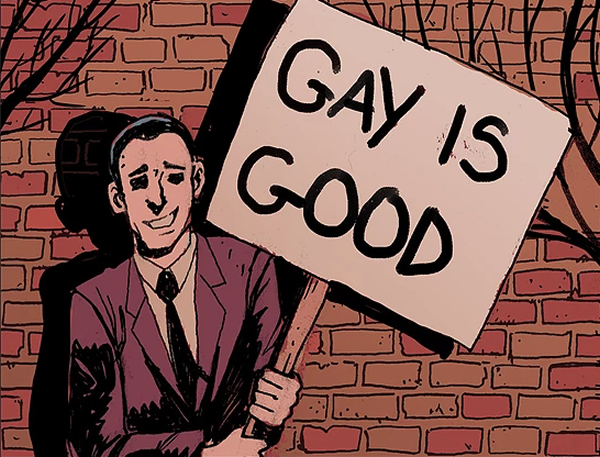 A D.C.-based online comics site called ReDistricted earlier this month published an illustrated story of the life of pioneering gay rights leader Frank Kameny.
The story, called Gay is Good, which was taken from the slogan Kameny coined in 1968, consists of 19 comic panels with illustrations and write-ups about Kameny's work.
Among other things, the panels tell of how Kameny's career as an astronomer with the U.S. Army Map Service ended in the late 1950s with his being fired after the government discovered he was gay. With a Ph.D. in astronomy from Harvard University, the cartoon panels show how Kameny shifted his career to a full-time gay rights advocate at a time when known homosexuals were blacklisted from government and most private industry jobs.
"From then on, he was a tireless activist who forcefully yet peacefully challenged the misguided policies and norms using mainly his typewriter and placards," the opening narrative to the comic story says.
The ReDistricted website says the story on Kameny was written by Bizhan Khodabandeh and James Moffitt and the graphic art was done by Bizhan Khodabandeh. The site where the Kameny story was published is managed and edited by award-winning cartoonist Matt Dembicki.
"It wasn't by chance that we published it right after the election," Dembicki told the Blade in an email. "We can learn lessons, appreciate what we have and find inspiration from history. The Kameny story does exactly that at a time we need it."
The Kameny story can be accessed at redistrictedcomics.com/kameny.