December 20, 2016 at 5:11 pm EST | by Steve Charing
PFLAG chapter celebrates accomplishments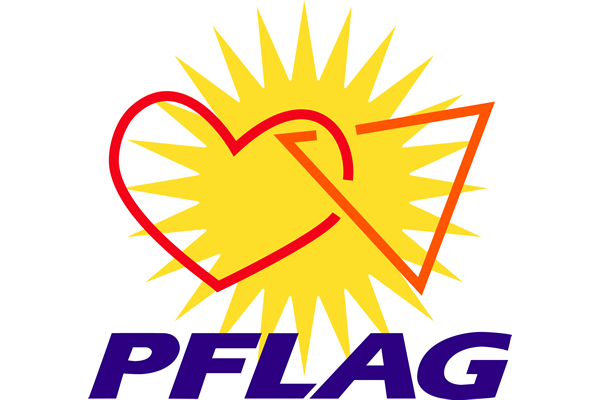 At the annual holiday party on Dec. 12 in which The New Wave Singers performed, the Columbia/Howard County chapter of PFLAG announced a number of accomplishments from 2016.
Among the feats was the chapter's collaboration with other organizations in launching the 3rd annual Gender East Conference in November. The mission of Gender Conference East is to provide a safe and supportive space dedicated to the needs of children and youth across the gender spectrum, as well as their families and the professionals working with them.
This year's conference took place in Newark, N.J., where 850 people including 150 youth attended.
During the course of the year, the chapter formed partnerships with the county's public school system and police department as well as affirming health professionals.
Through training sessions throughout the state, PFLAG worked to provide safe spaces for transgender and gender nonconforming students.  These sessions reached over 700 individuals.  In addition, chapter representatives had consulted with various transgender students, parents, and school officials, counselors and faculty.
Other trainings included schools across Maryland, Boys and Girls Clubs of Harford and Cecil counties, MD Recreation and parks Association, Harford County Mental Health Association, and the Maryland Community Action partnership Conference.
As a result of PFLAG's collaboration with the Howard County Public School System, the chapter is represented on the Howard County Social Studies Advisory Committee.  It will participate in the school system's History Day on March 18, 2017, to present a plaque and a savings bond to the student winner of "Take a Stand" on an LGBTQ topic.
PFLAG held 92 support meetings with parents and caregivers of LGBT children; Rainbow Youth & Allies; Transgender adults, and play group for gender expansive and trans children. All told, approximately 600 families were served by these efforts.
As a means to advocate for LGBTQ equality in the county, chapter members serve on County Executive Allan H. Kittleman's LGBT Roundtable that meets quarterly. Kittleman presented the chapter with a Certificate of Recognition for LGBT Pride Month in June during the chapter's "Queens and Cocktails" fundraising gala.
Also in June, the chapter received an award from the Howard County Human Rights Commission for its contributions made over the past 20 years to protect the human rights of LGBTQ people and families in the county.
"I am honored to be a part of PFLAG Columbia-Howard County and so proud that our accomplishments fulfill our mission of support, education and advocacy for the LGBTQ community," Susan Garner, the chapter's president, told the Blade.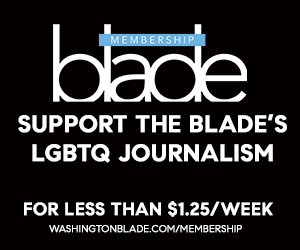 Sign Up for Blade eBlasts