January 12, 2017 at 4:01 pm EST | by Joey DiGuglielmo
It takes balls to protest!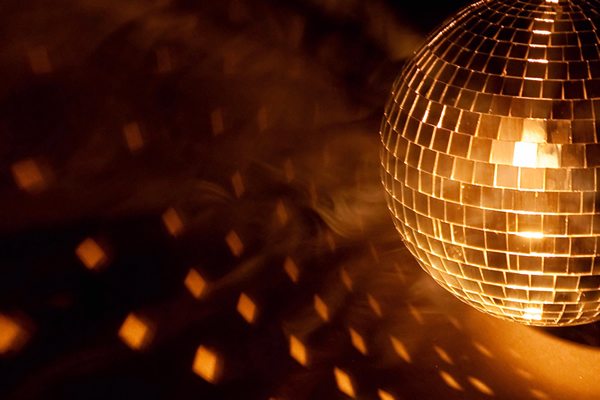 There are several protest-type inauguration events planned.
On Friday, Jan. 20, Bar Pilar (1833 14th St., N.W.) will host "Thanks, Obama Send-off Party" at 11 a.m. with Chicago- and Hawaii-inspired cocktails. The kitchen will open at 3:30 p.m. with snacks followed by the regular dinner menu at 5 p.m.
Throughout the weekend, the restaurant will participate in the All in Service project by holding a raffle fundraiser Thursday-Sunday to raise funds for One D.C., N Street Village and Whitman-Walker Health.
On Friday during the party, guests who make a $15 donation will receive 1 raffle ticket and a door gift (Chicago-style popcorn mix from The Mad Popper & other goodies) while supplies last. Additional raffle tickets can be purchased for $10 each. Prizes include show tickets to the Black Cat, two tickets to DC Brau's 6th anniversary show at 9:30 in April with some swag, a "key" to the Rock & Roll Hotel, plus other prizes from Meats & Foods, Two Birds One Stone, DC9 and more.
Several other local restaurants are also participating including Cafe Saint Ex (1847 14th St., N.W.), McClellan's Retreat (2031 Florida Ave., N.W.) and El Camino (108 Rhode Island Ave., N.W.) with various specials. Details on Facebook.
"Thank You, Mr. President: And Still We Dance, a Dancefloor Journey" will be held on Thursday, Jan. 19 at the 9:30 Club (815 V St., N.W.) from 11:30 p.m.-5 a.m. Music by DJs Ultra Nate and James "DJ Dub" Graham. Proceeds will benefit the Gay & Lesbian Victory Fund and the National Center for Transgender Equality. Details at 930.com or on Facebook.
"All Night Latin Ball: Forget Politics Let's Party" is Jan. 19 at 8 p.m. at Las Chicas Locas D.C. (701 7th St., N.W., second floor). Details on Facebook.
"The Resistance Un-Ball" is Jan. 20 from 5-9 p.m. at Washington Ethical Society (7750 16th St., N.W.) and offers "love, support and resistance" to "launch to the social justice efforts of (the Society) in the coming years." Details on Facebook.
"Inaugural Pall: It's Mourning in America Again!" will be held on Jan. 20 at 7:30 p.m. at the Velvet Lounge (915 U St., N.W.). Come dressed in your finest mourning attire to "lament the day's atrocities and enter into a period of national grief with some dreamy, fuzzy, rock nihilism." Sam Cooper & the Sleepwalkers will perform. Details on Facebook.
"Unity Ball: an Inauguration Weekend Dance Party" will be held on Jan. 21 at 8 p.m. at the District Architecture Center (421 7th Street, N.W.). Details at unityballdc.com.