Migos says 'world is f**k*d up' for supporting gay rapper iLoveMakonnen
the rap trio issues a statement of support for the out artist
Rap trio Migos think "the world is f**k*d up" for supporting fellow hip-hop artist iLoveMakonnen's coming out.
iLoveMakonnen, best known for his 2014 hit single "Tuesday," came out on Twitter in January.
And since y'all love breaking news, here's some old news to break, I'm gay. And now I've told u about my life, maybe u can go life yours❤

— American Makonnen (@iLoveMakonnen5D) January 20, 2017
While the 27-year-old rapper's tweet received more than 29,000 favorites, Migos didn't agree with the positivity. In a profile written by journalist Jonah Weiner for Rolling Stone, Migos was asked about their opinion on iLoveMakonnen's announcement.
"All are wildly different MCs, illustrating the 'diversity' that Quavo says is one of the things he most loves about Atlanta. And so I'm surprised by Migos' reaction when I mention iLoveMakonnen, the local MC who just came out as gay on Twitter," Weiner writes.
"'Damn, Makonnen!' Quavo bellows after an awkward interlude. I mention support I saw online for Makonnen's decision. 'They supported him?' Quavo asks, raising an eyebrow. 'That's because the world is fucked up,' says Offset. 'This world is not right,' Takeoff says. 'We ain't saying it's nothing wrong with the gays,' says Quavo. But he suggests that Makonnen's sexuality undermines his credibility, given the fact that 'he first came out talking about trapping and selling Molly, doing all that.' He frowns. 'That's wack, bro,'" the story continues.
After the profile began circulating, Migos issued a statement via Twitter that they are supportive of iLoveMakonnen's decision to come out.
— MIGOS™ (@Migos) February 8, 2017
PHOTOS: Freddie's Follies 20th
Arlington drag show celebrates milestone
Freddie's Follies had a 20th anniversary show at Freddie's Beach Bar in Arlington, Va. on Saturday, March 18. Performers included Destiny B. Childs, Monet Dupree, Patti Lovelace, Sasha Adams Sanchez and Ophelia Bottoms.
(Washington Blade photo by Michael Key)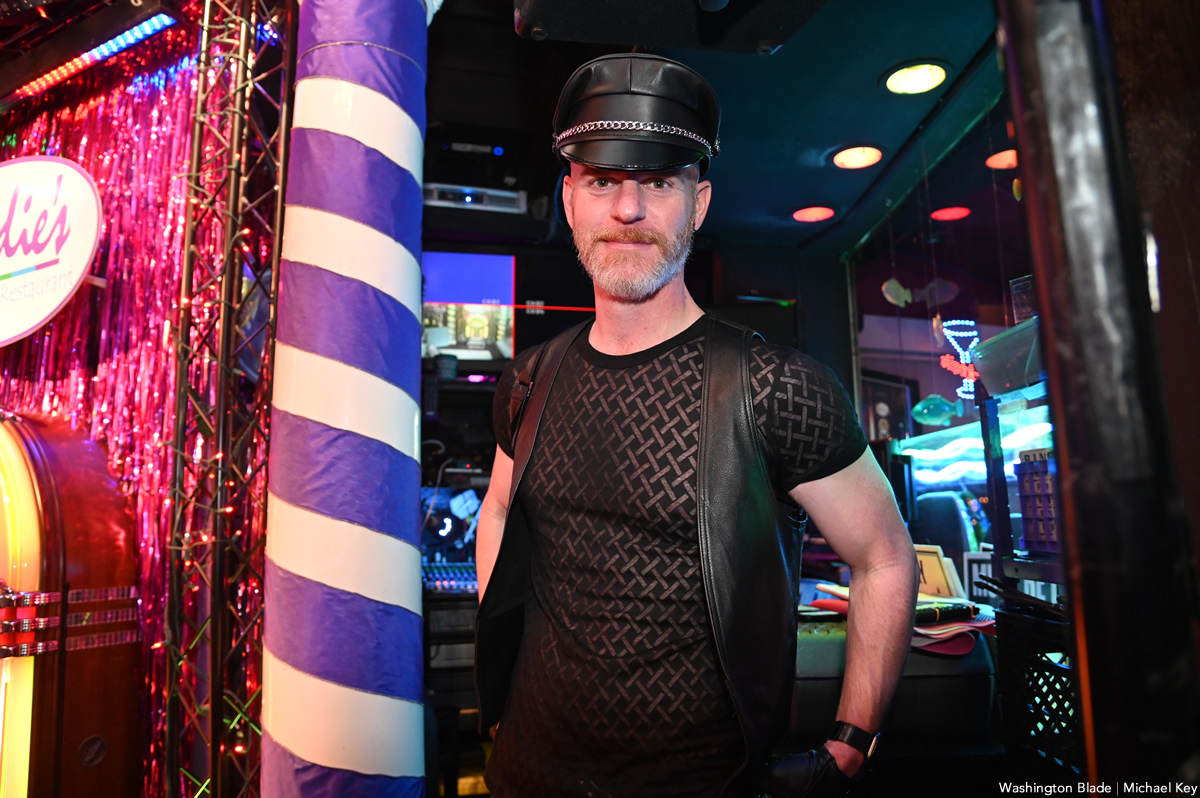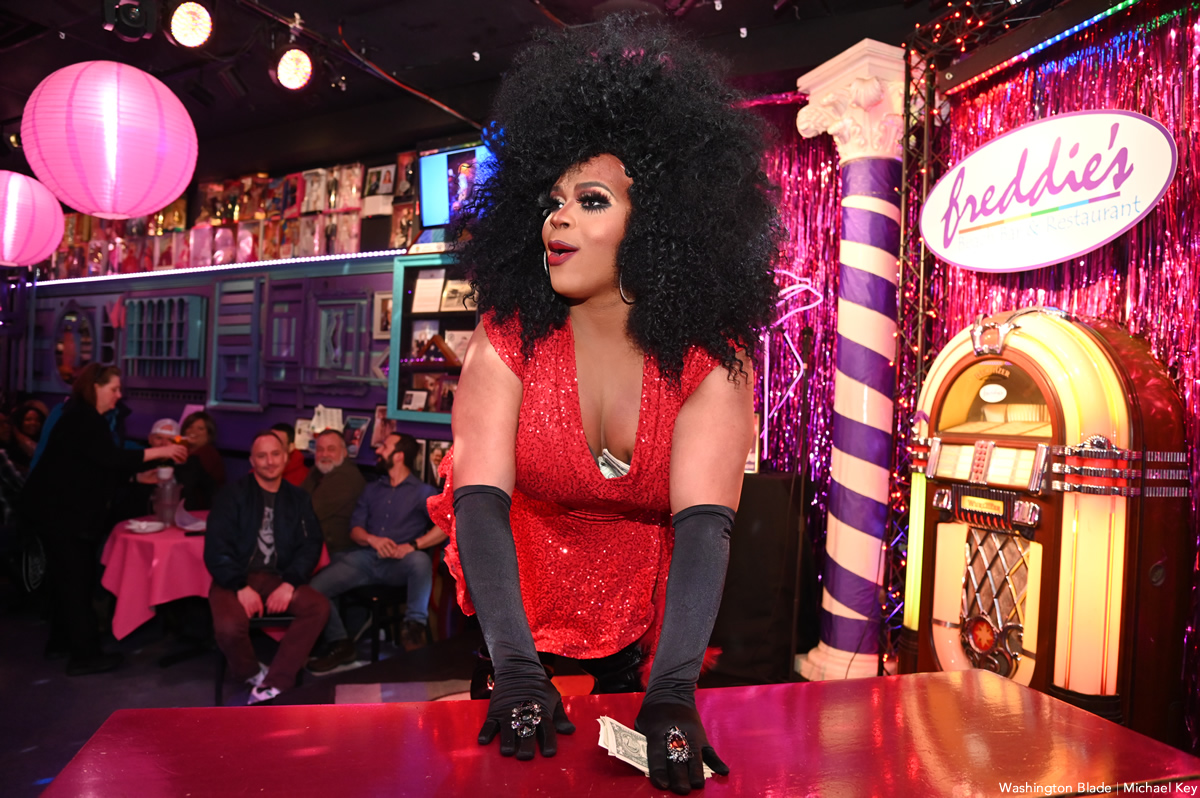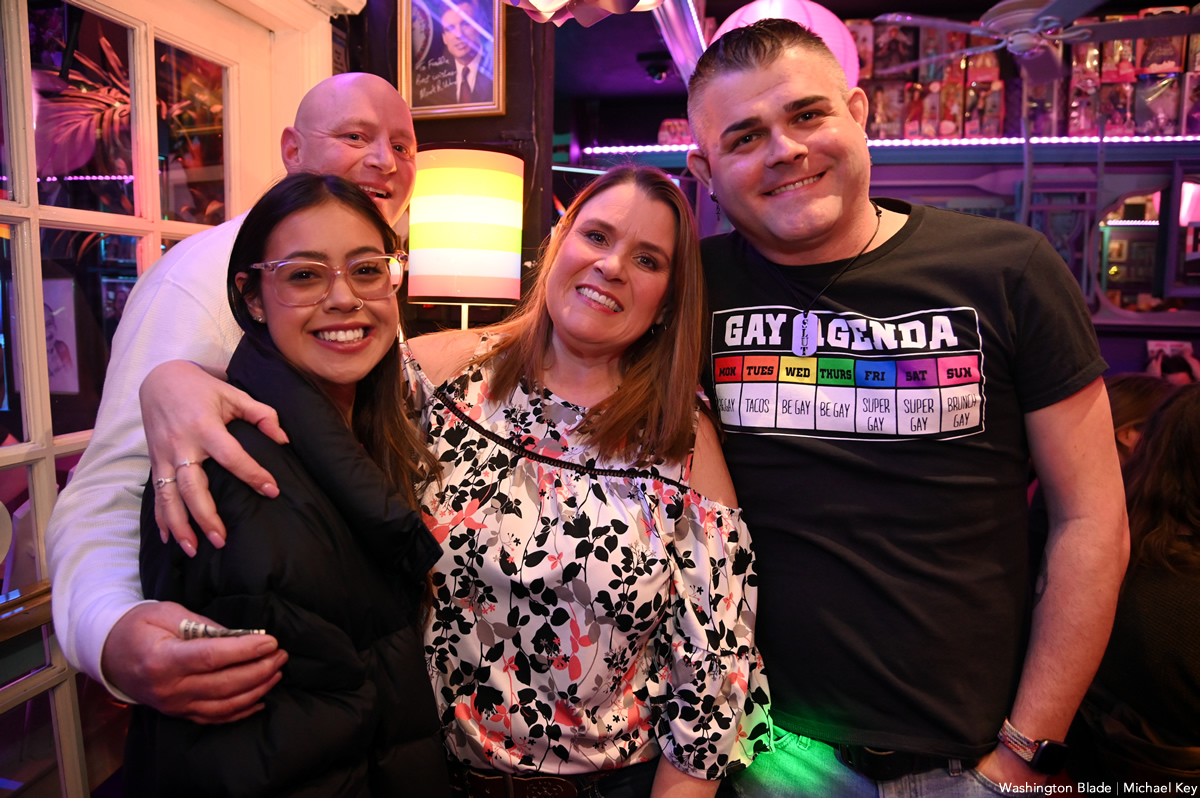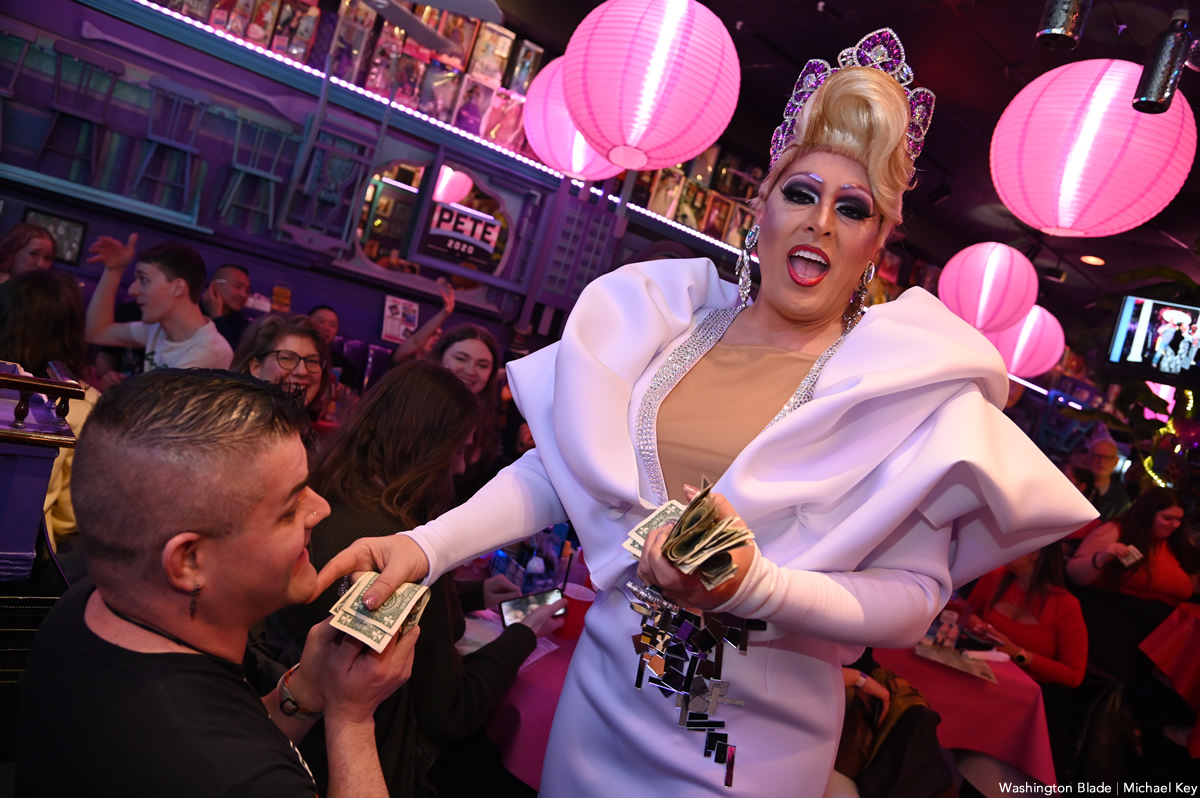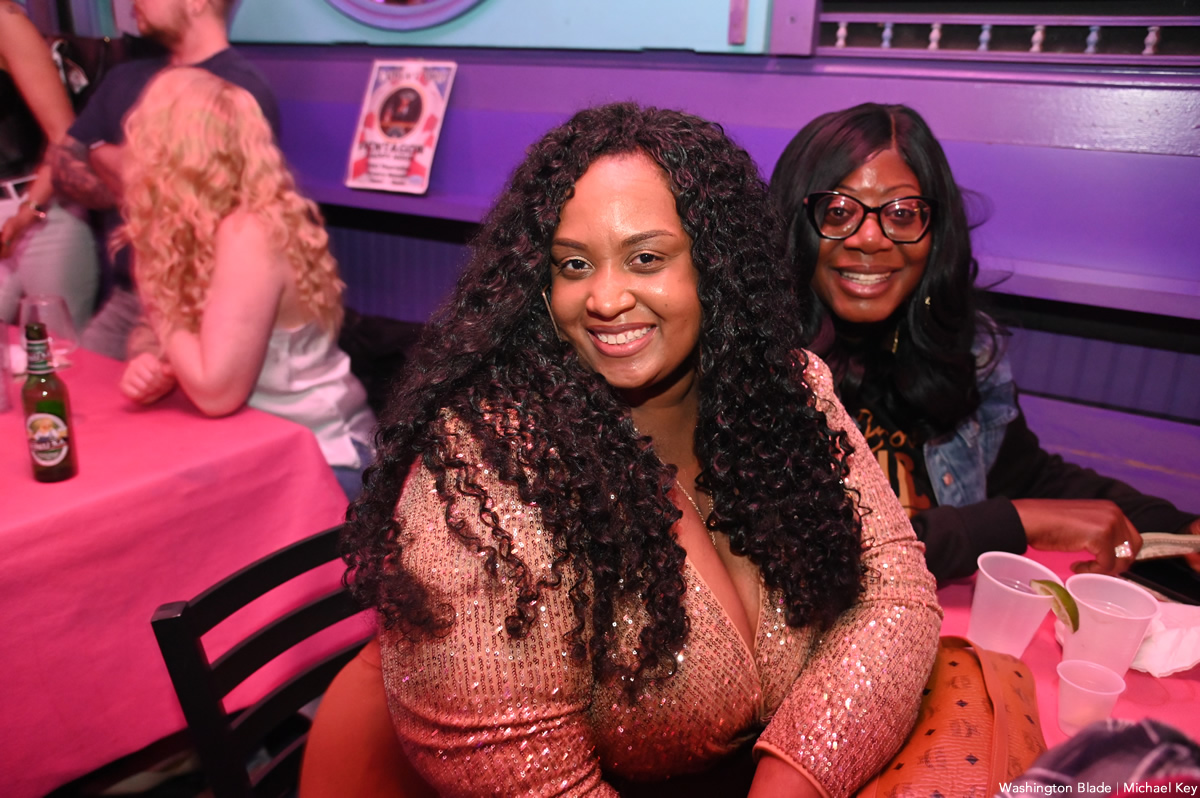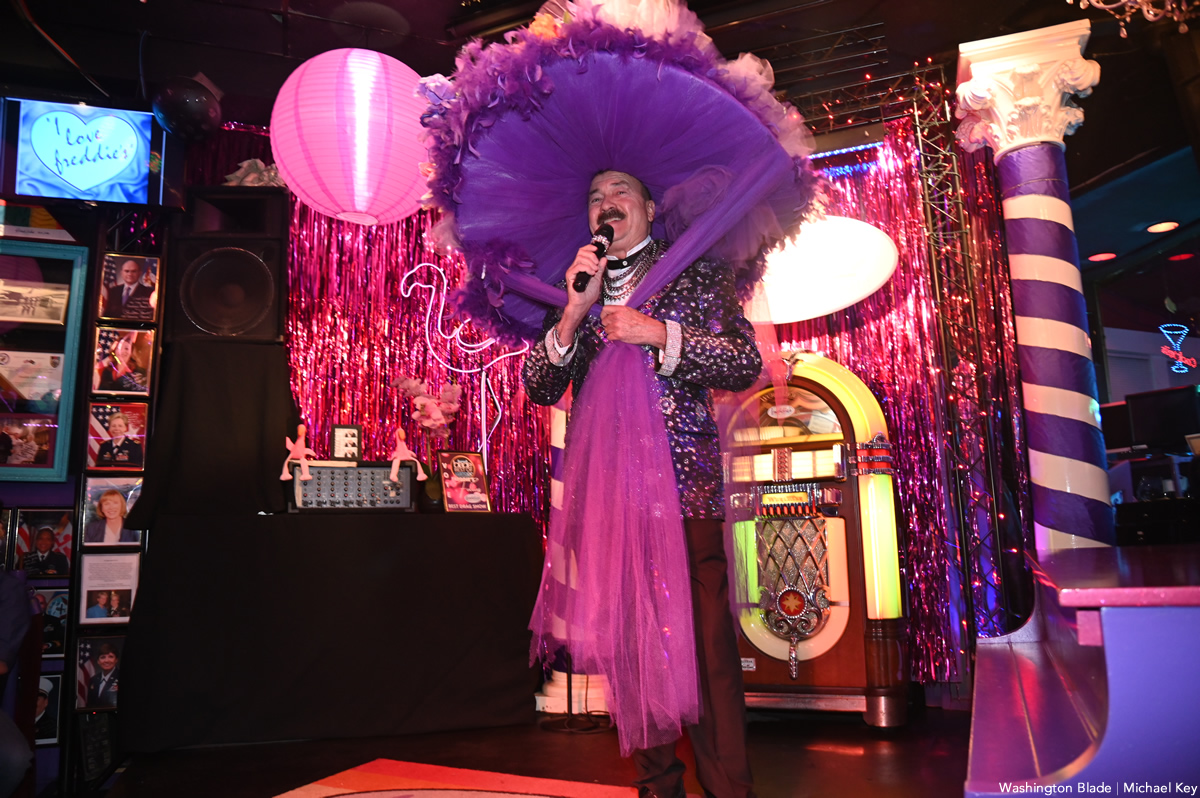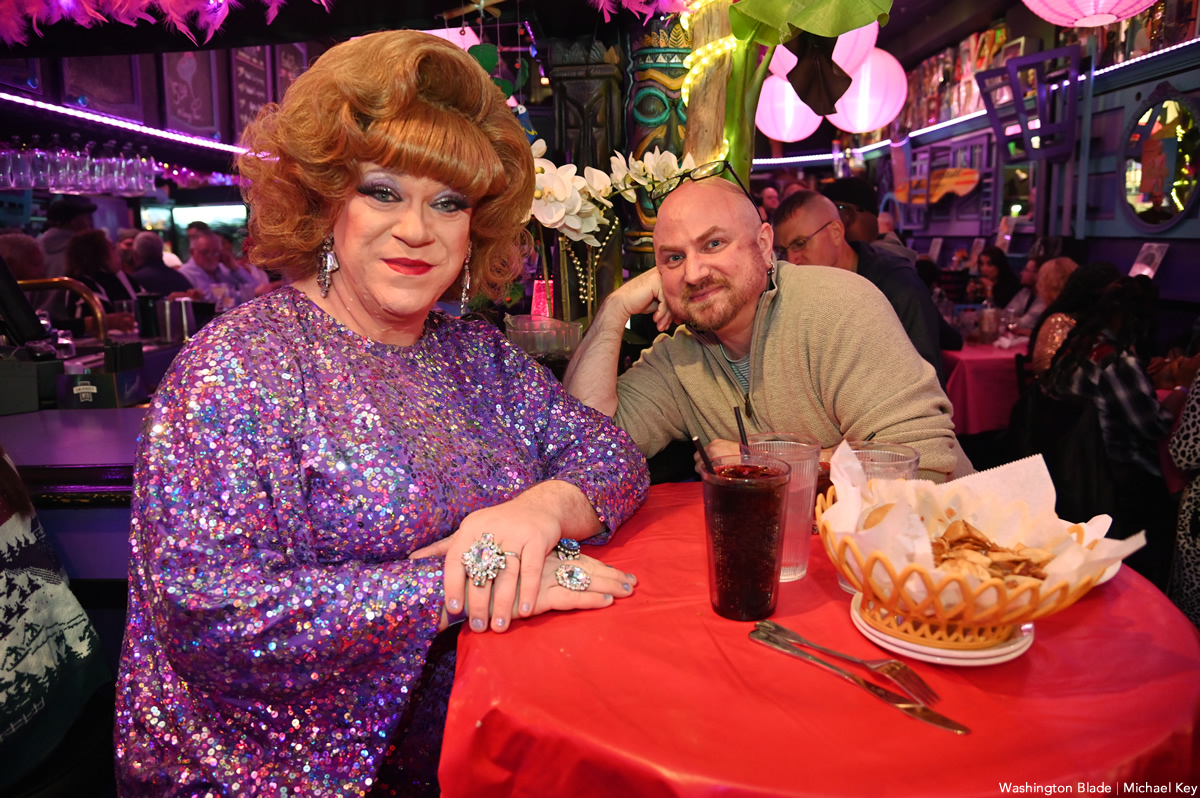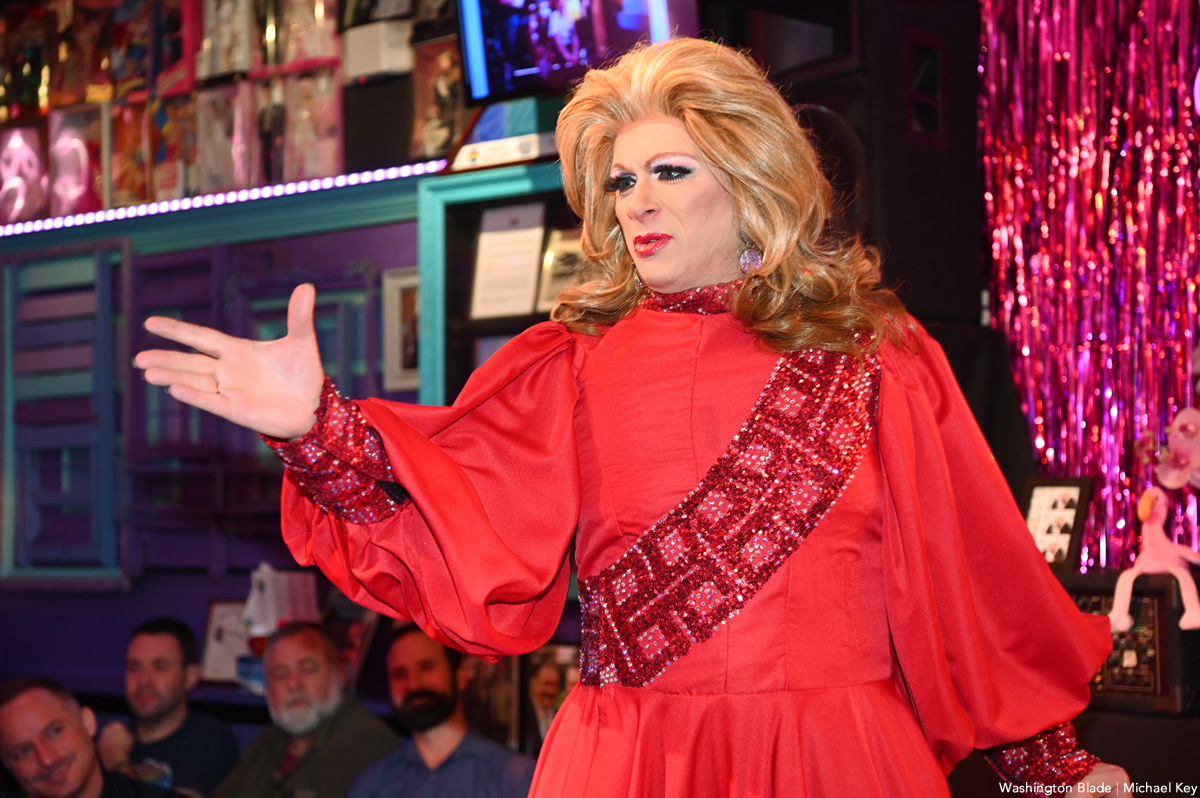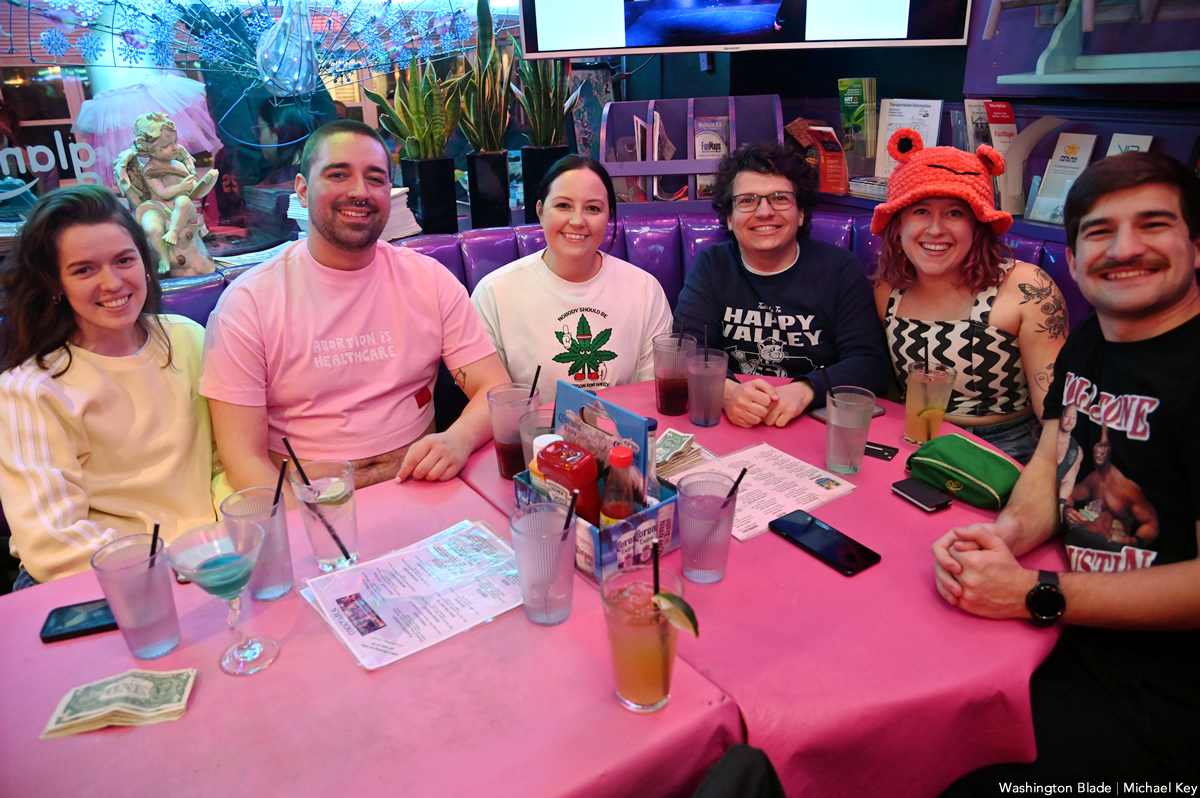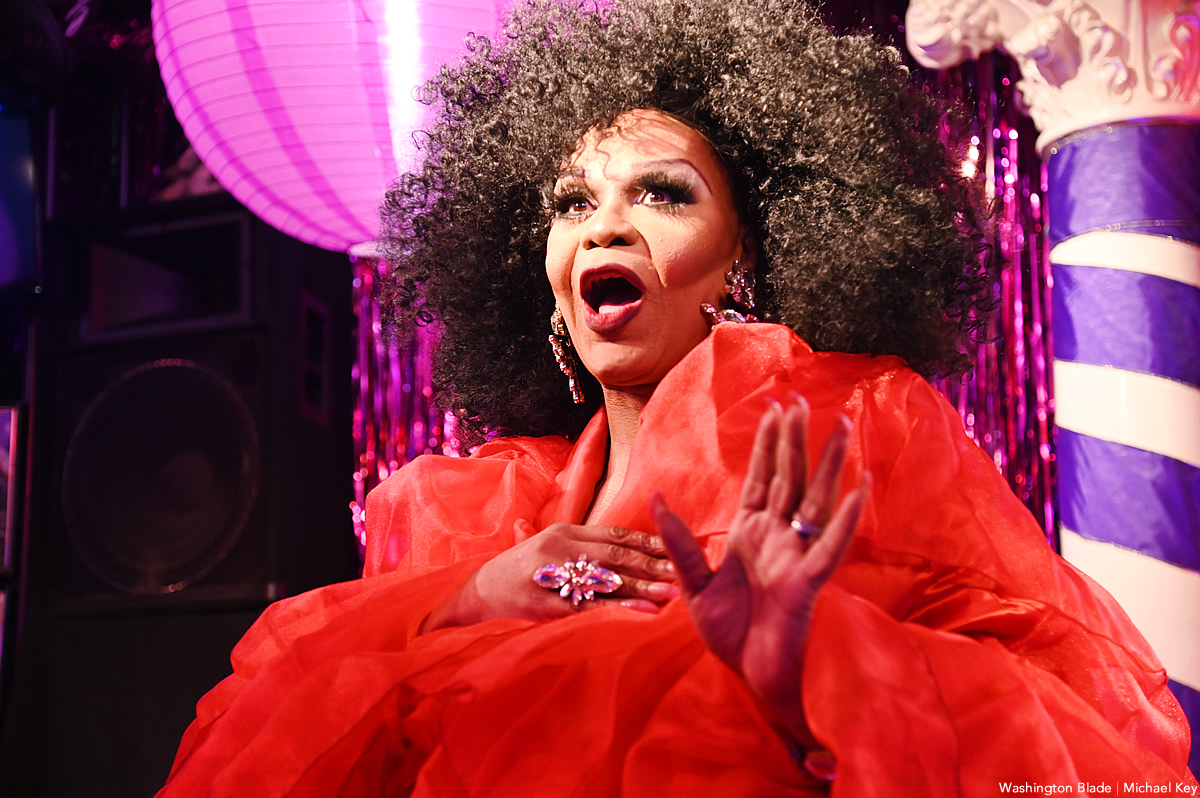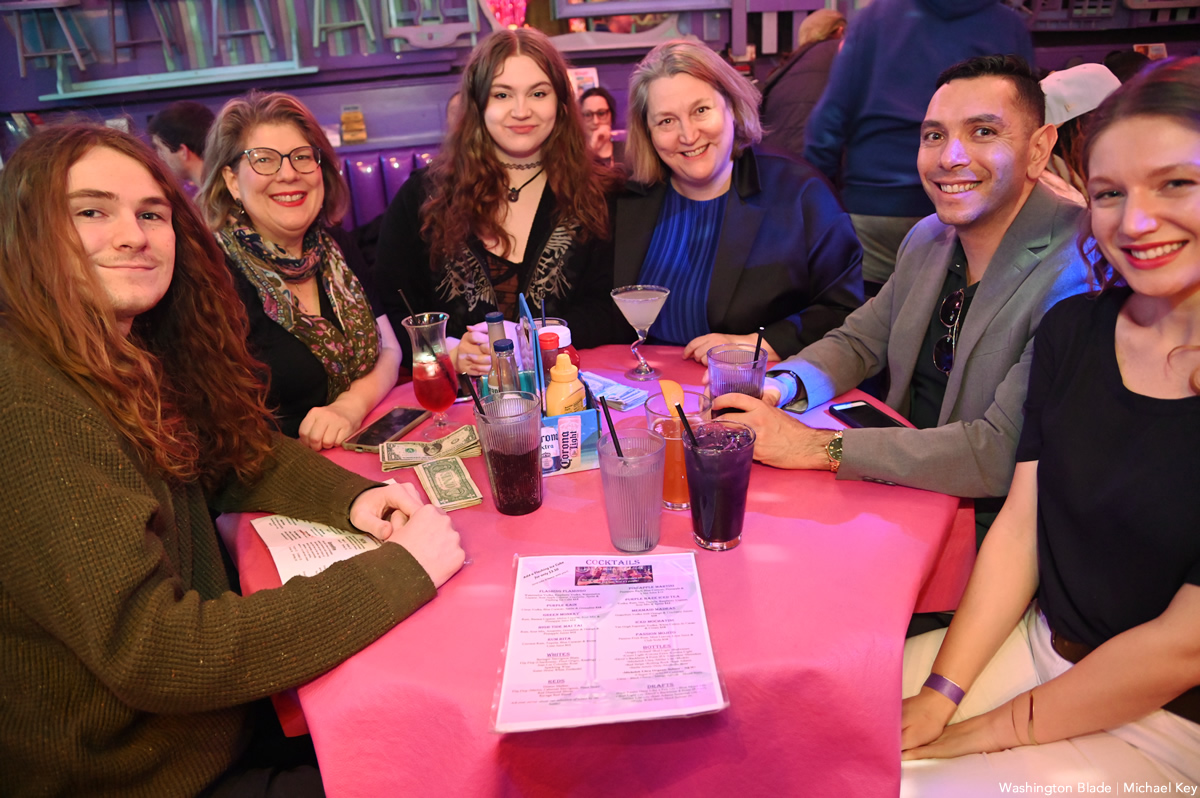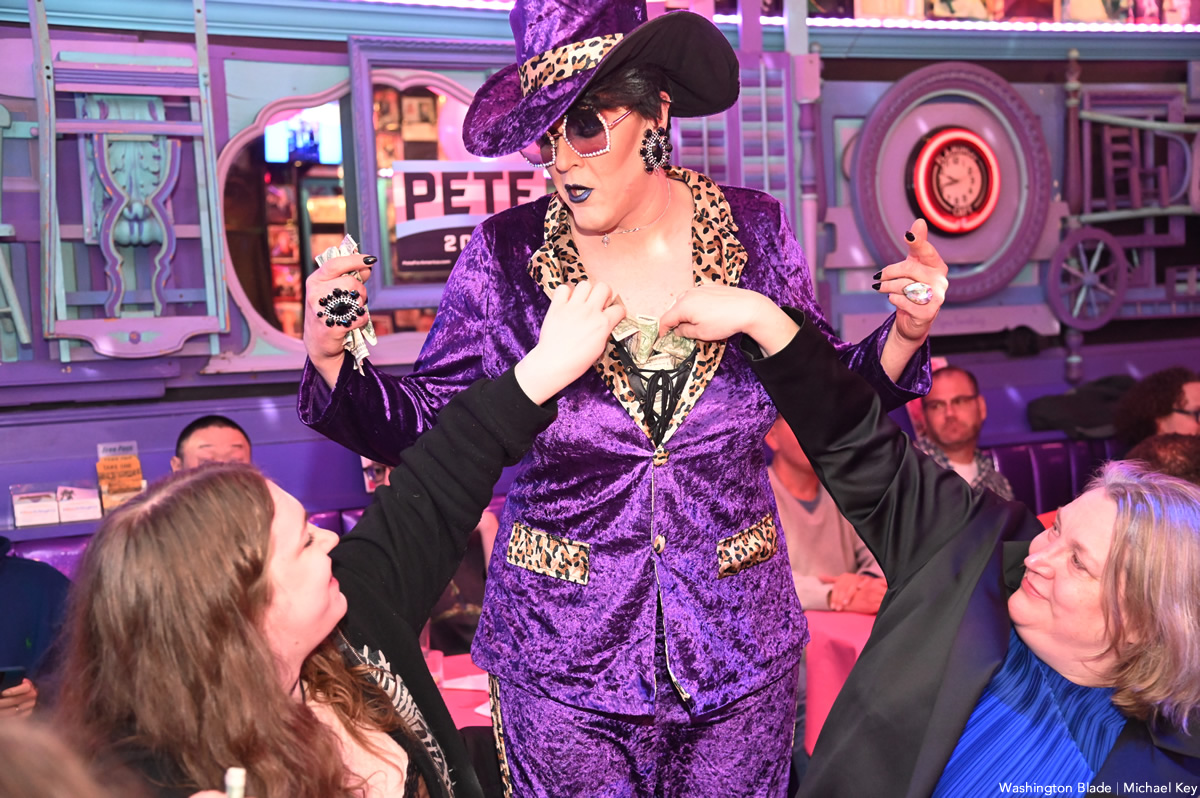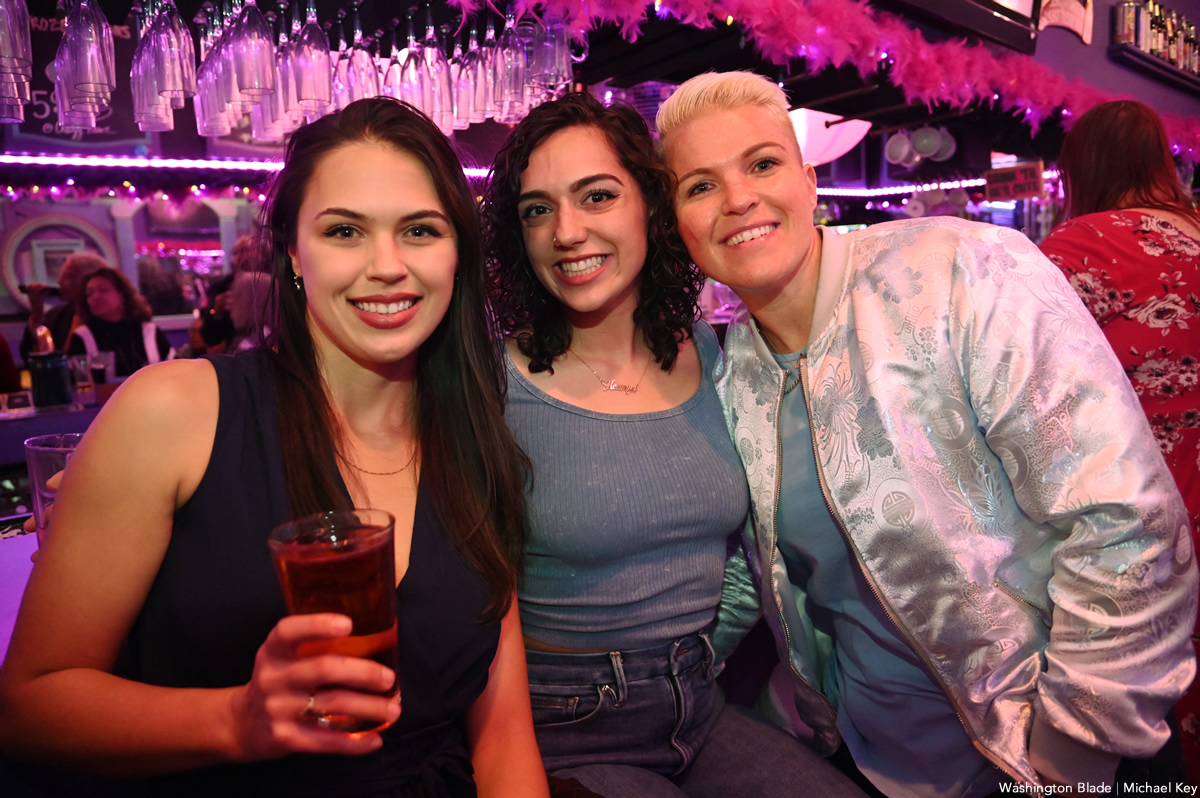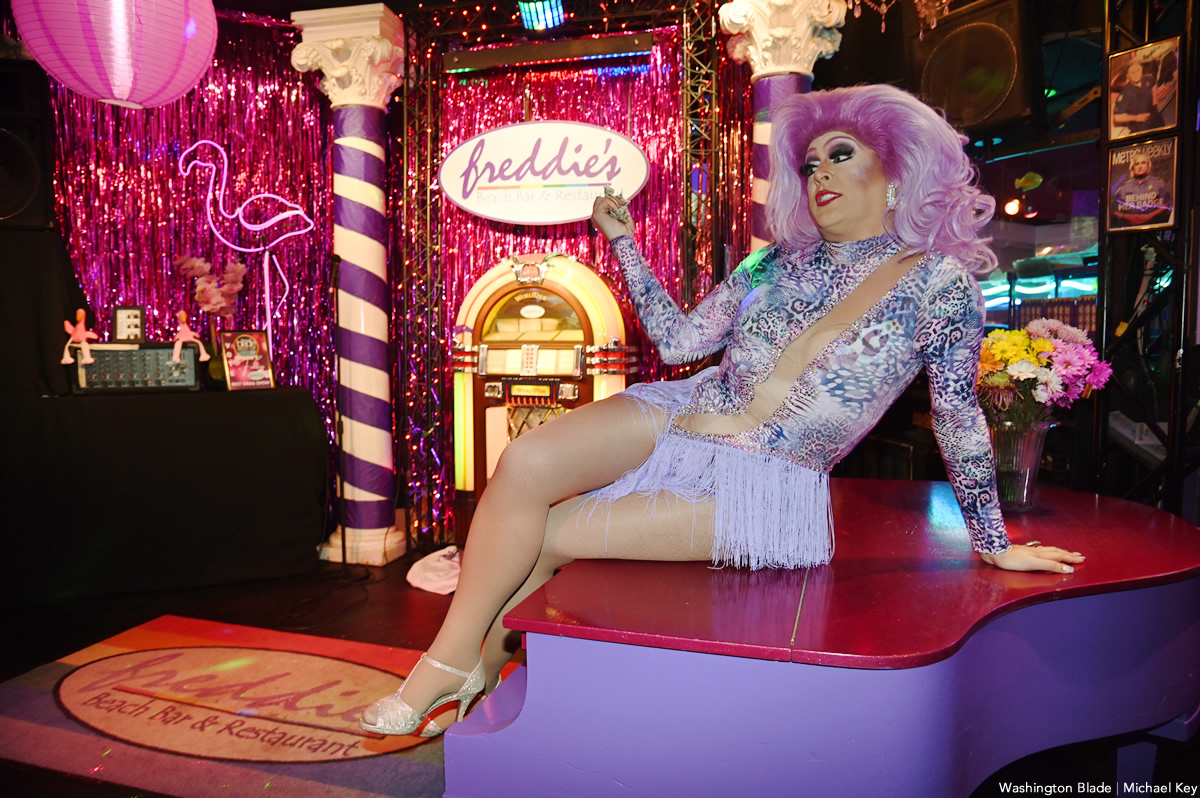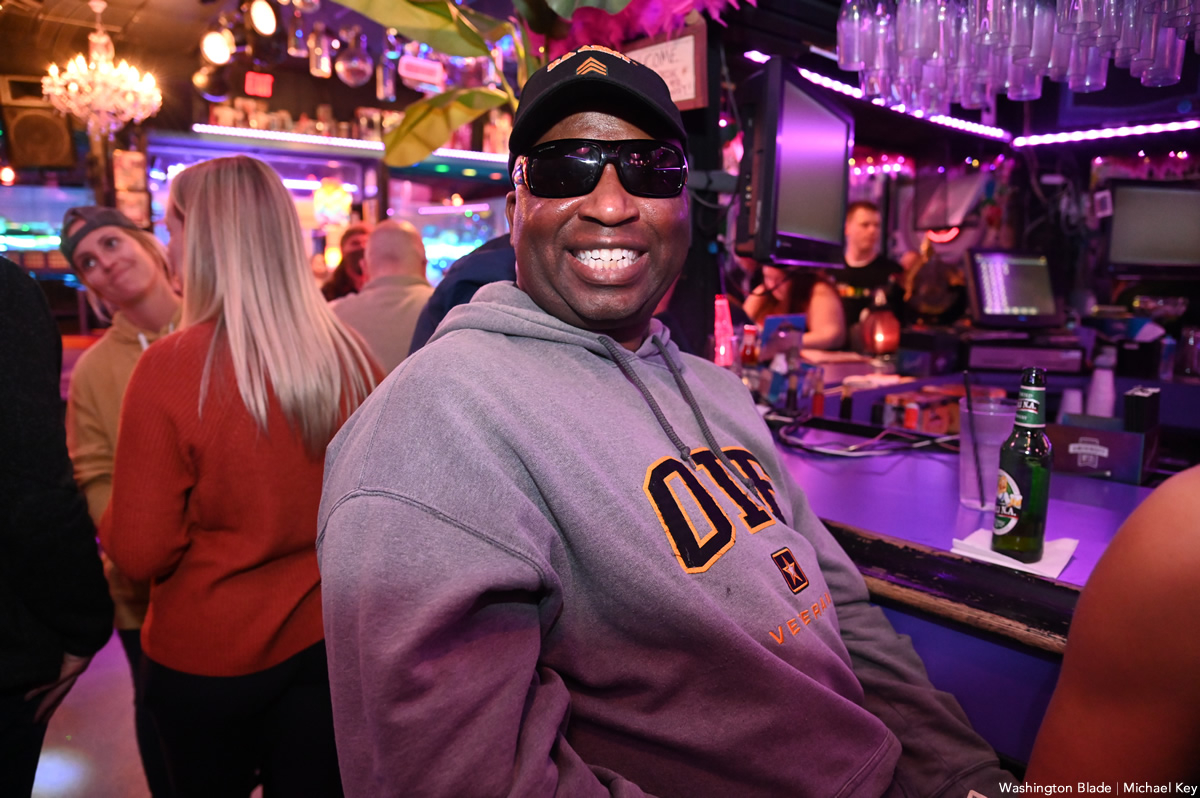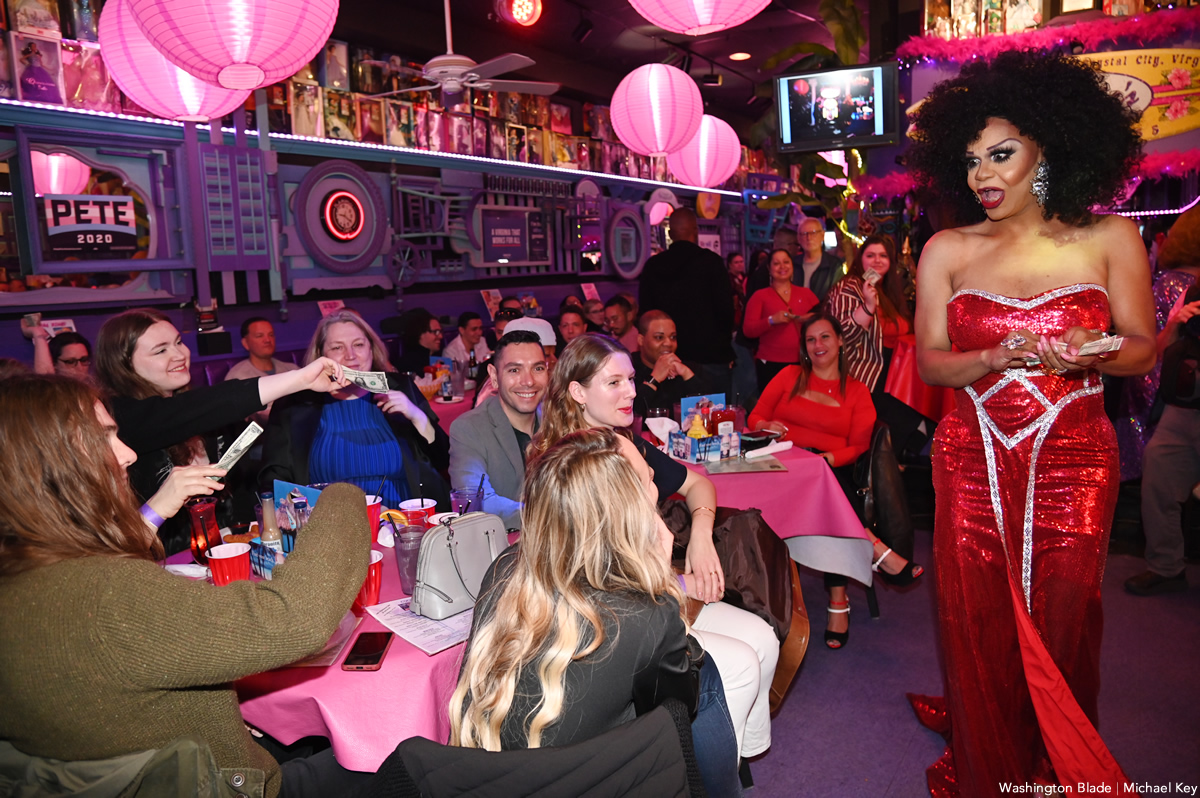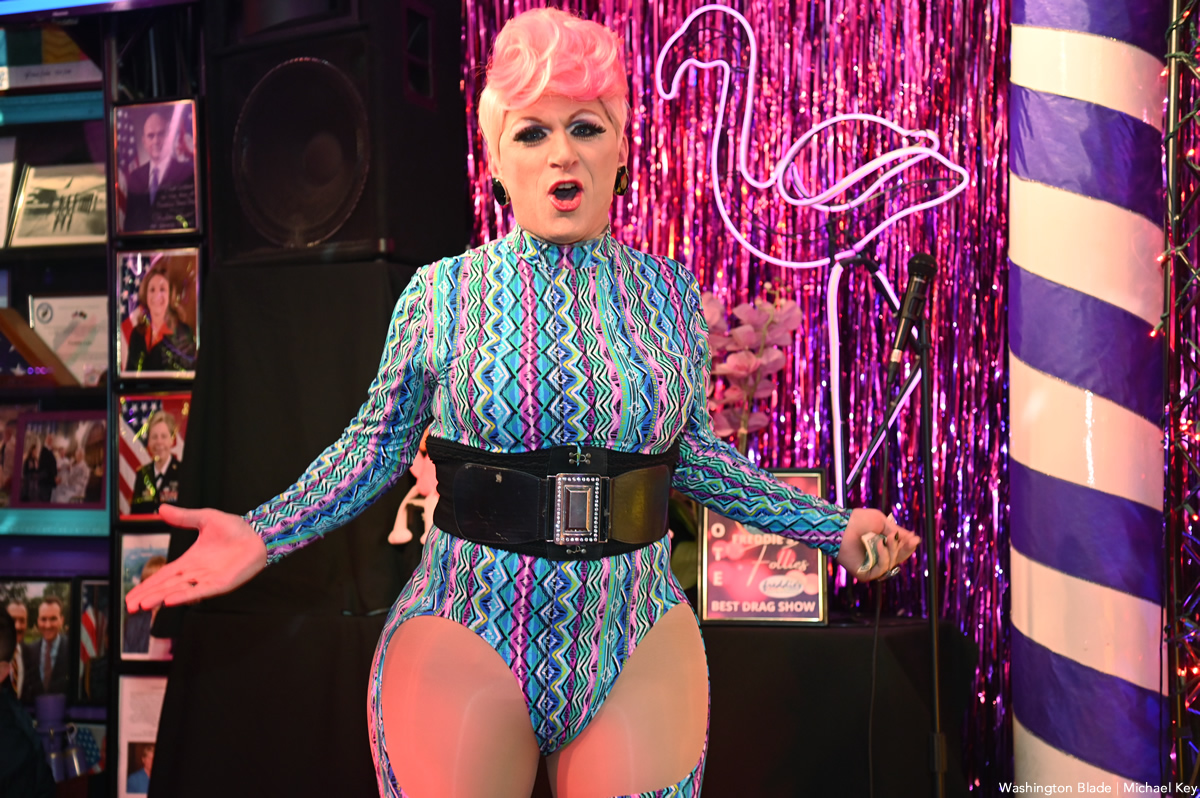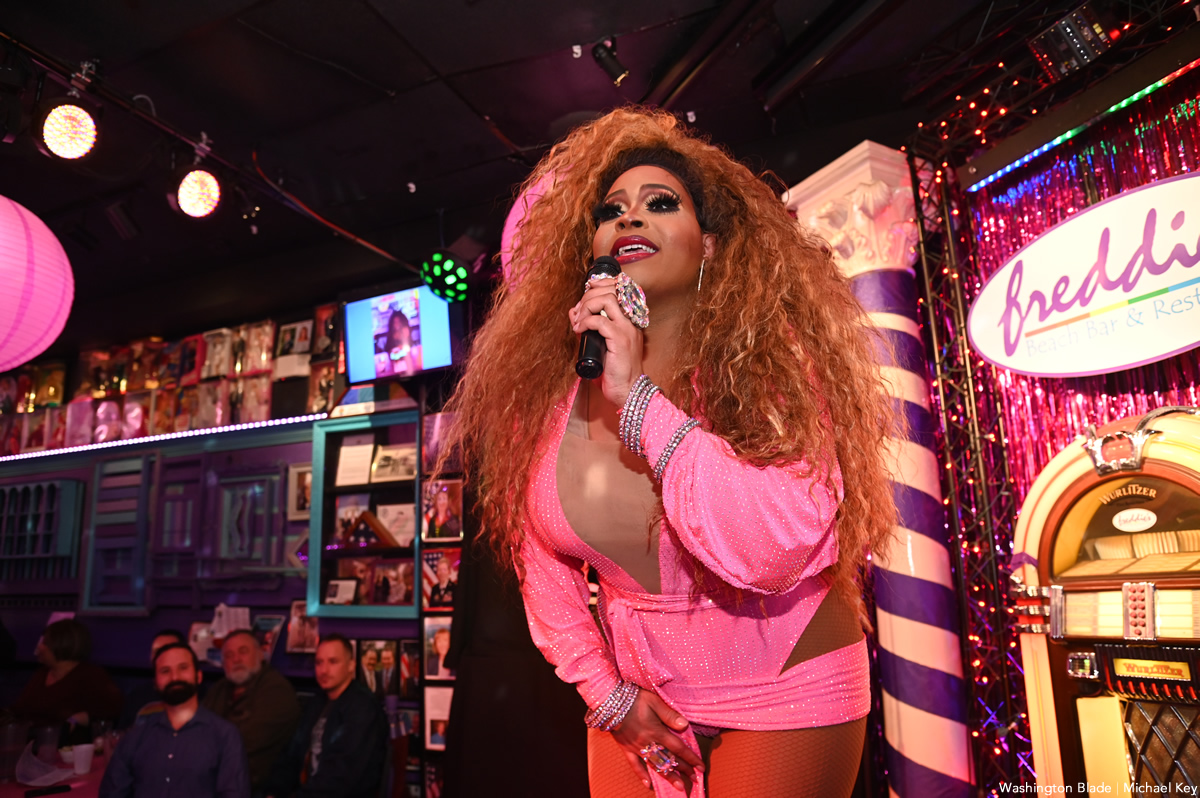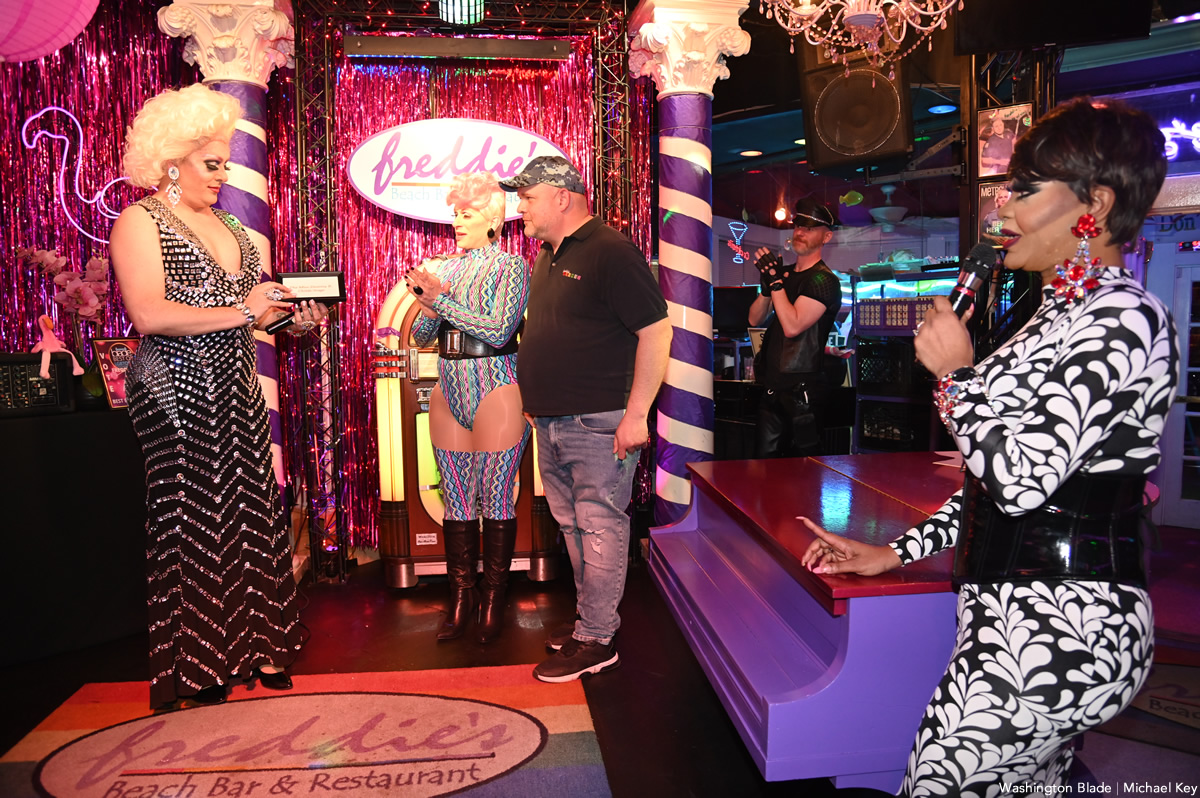 Covering Freddie's Follies 20th Anniversary for @WashBlade . @DestinyBChilds performing: pic.twitter.com/urpHgiMZ05

— Michael Patrick Key (@MichaelKeyWB) March 19, 2023
PHOTOS: The Little Gay Pub opening night
New LGBTQ venue opens in Logan Circle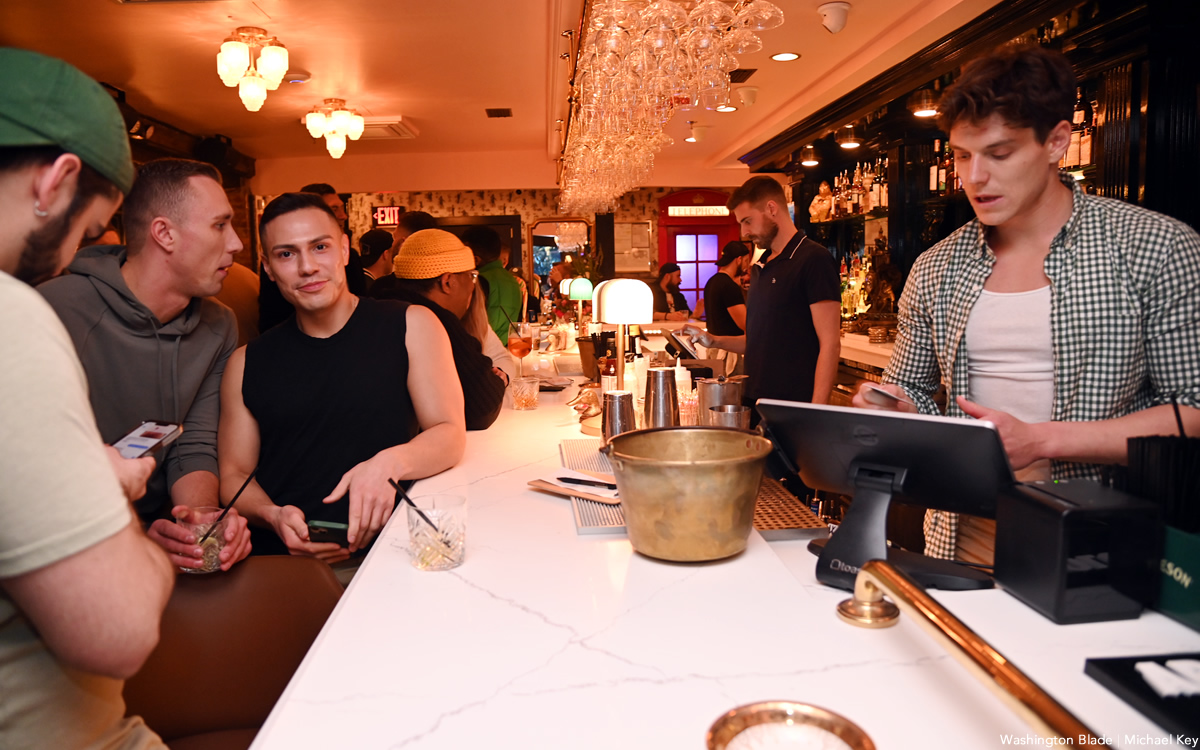 D.C.'s newest LGBTQ venue The Little Gay Pub (1100 P Street, N.W.) had a soft opening on Friday, March 17.
(Washington Blade photos by Michael Key)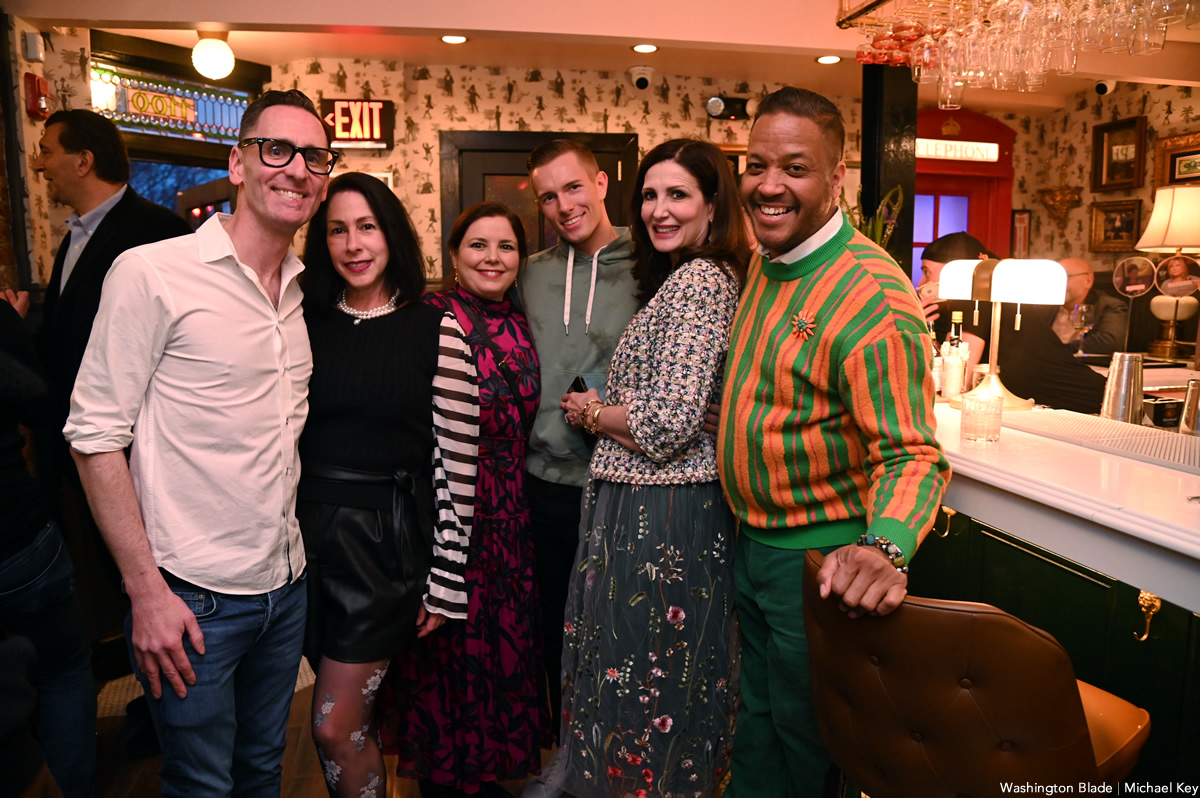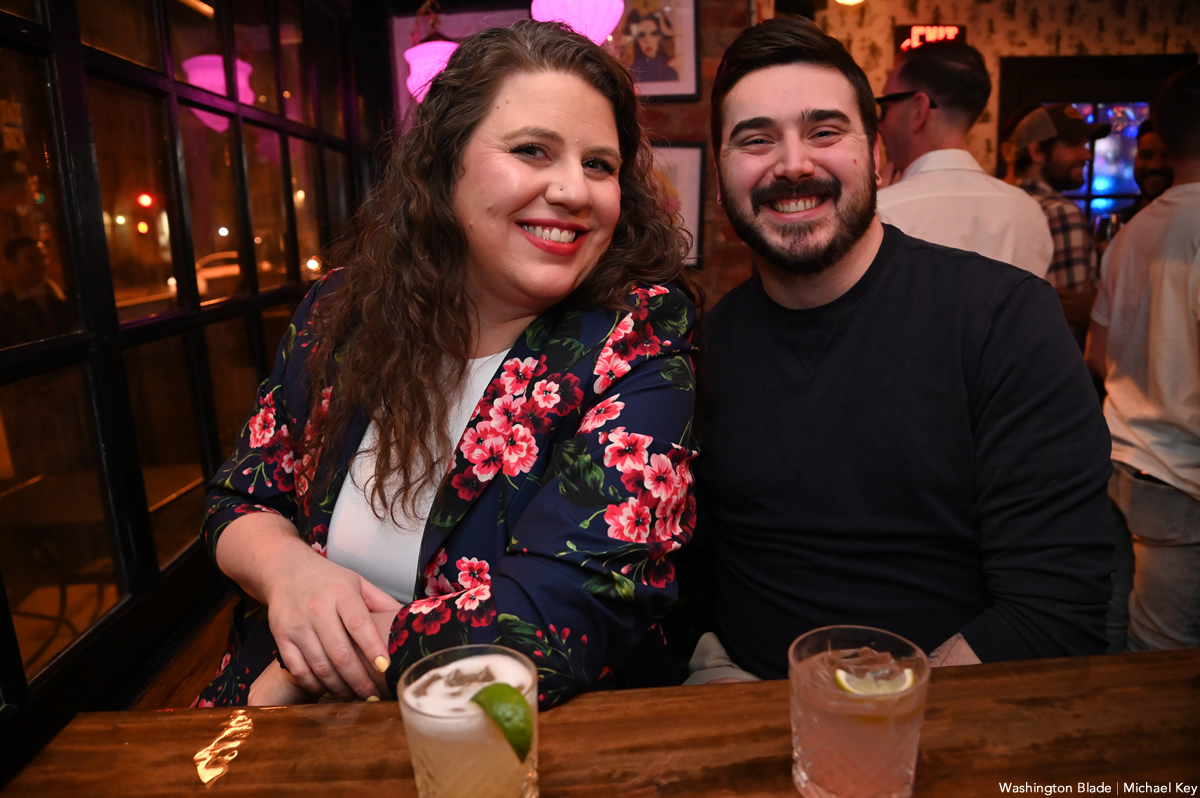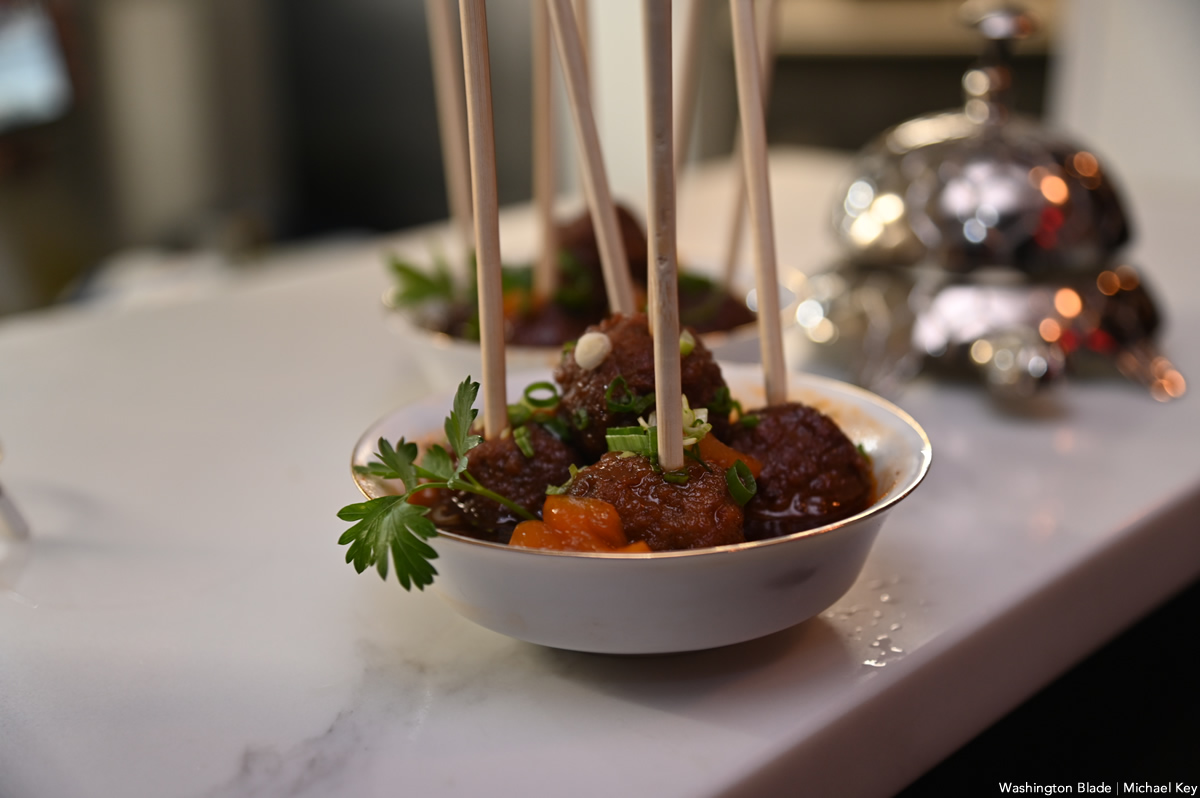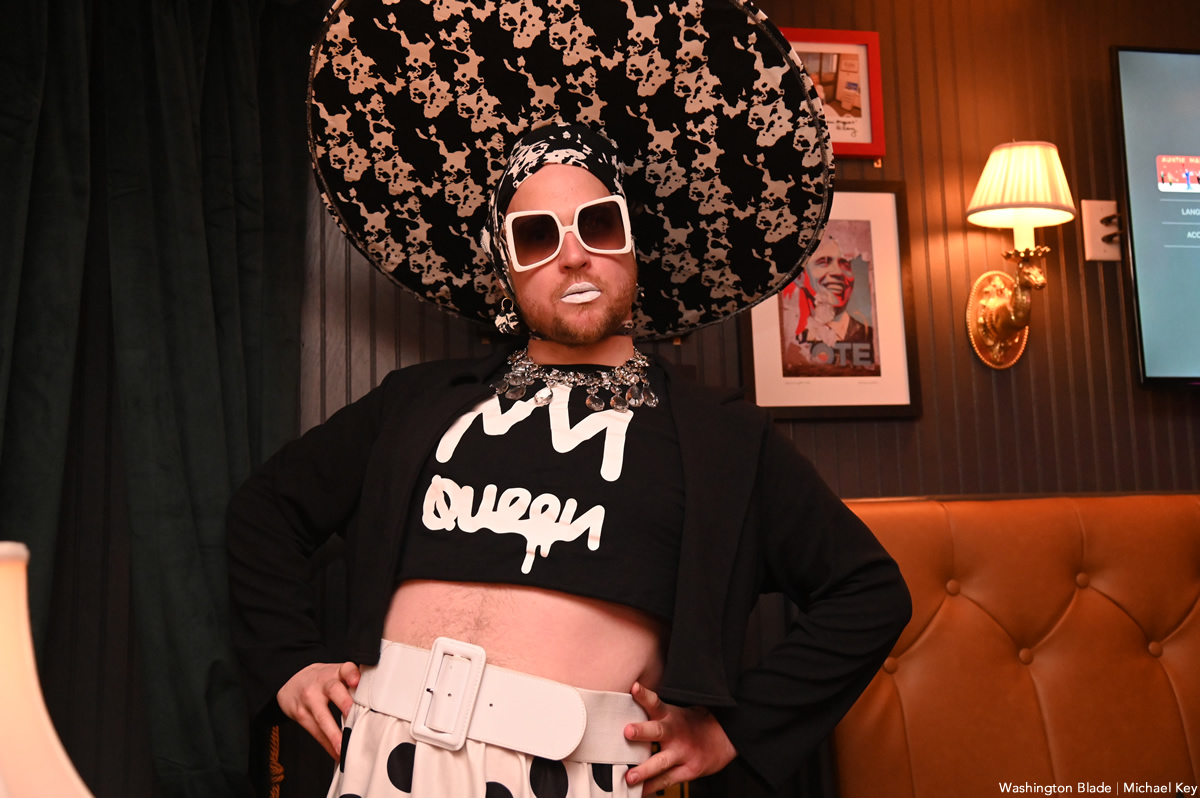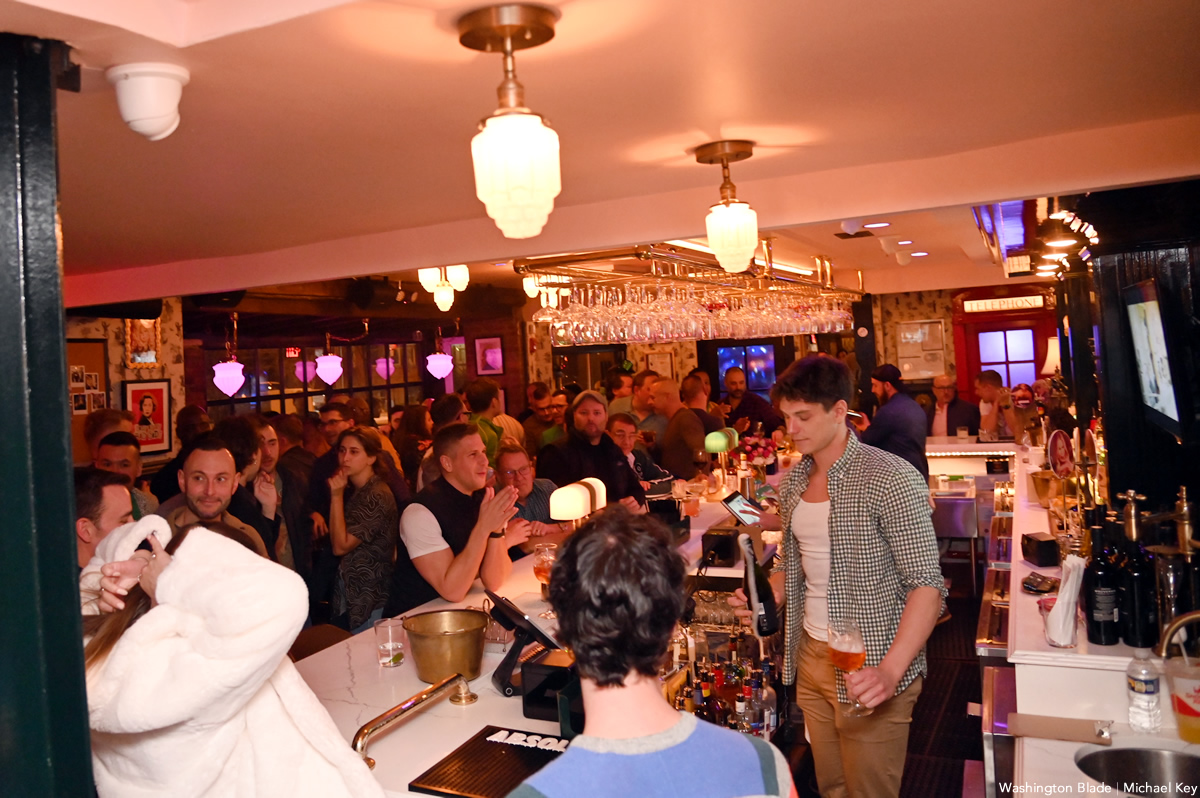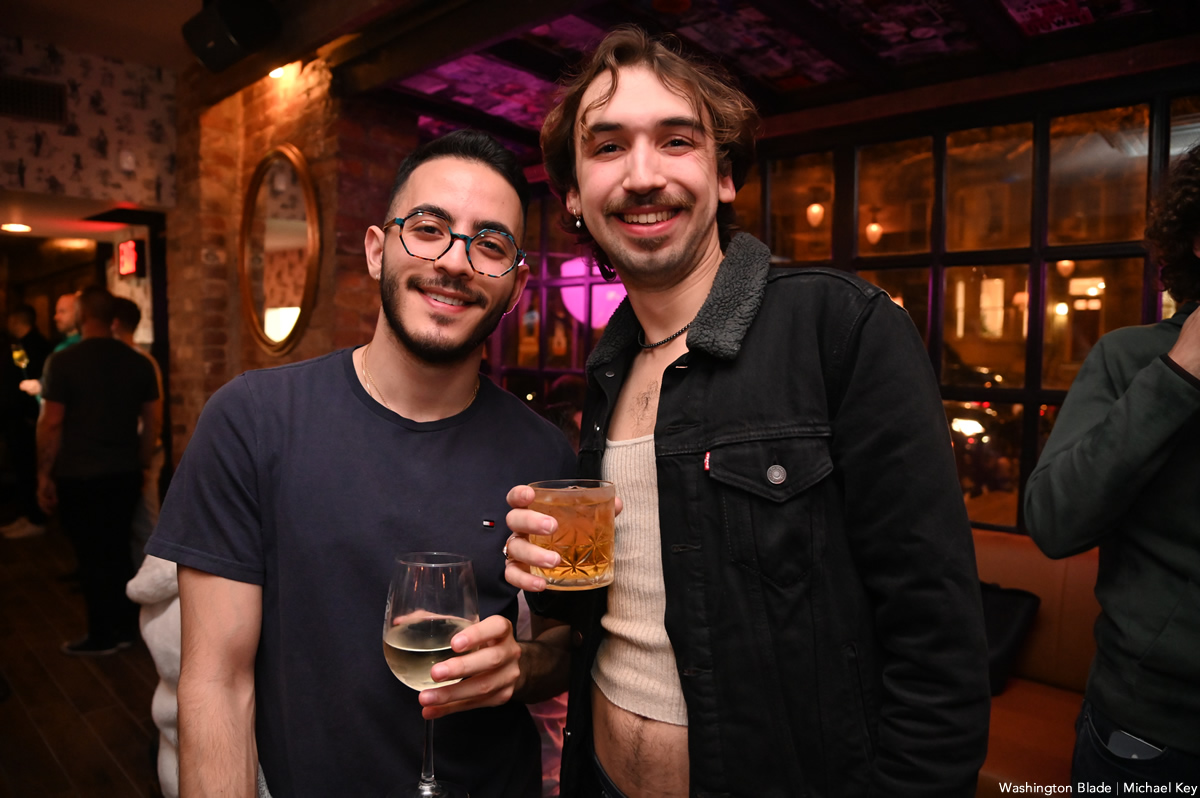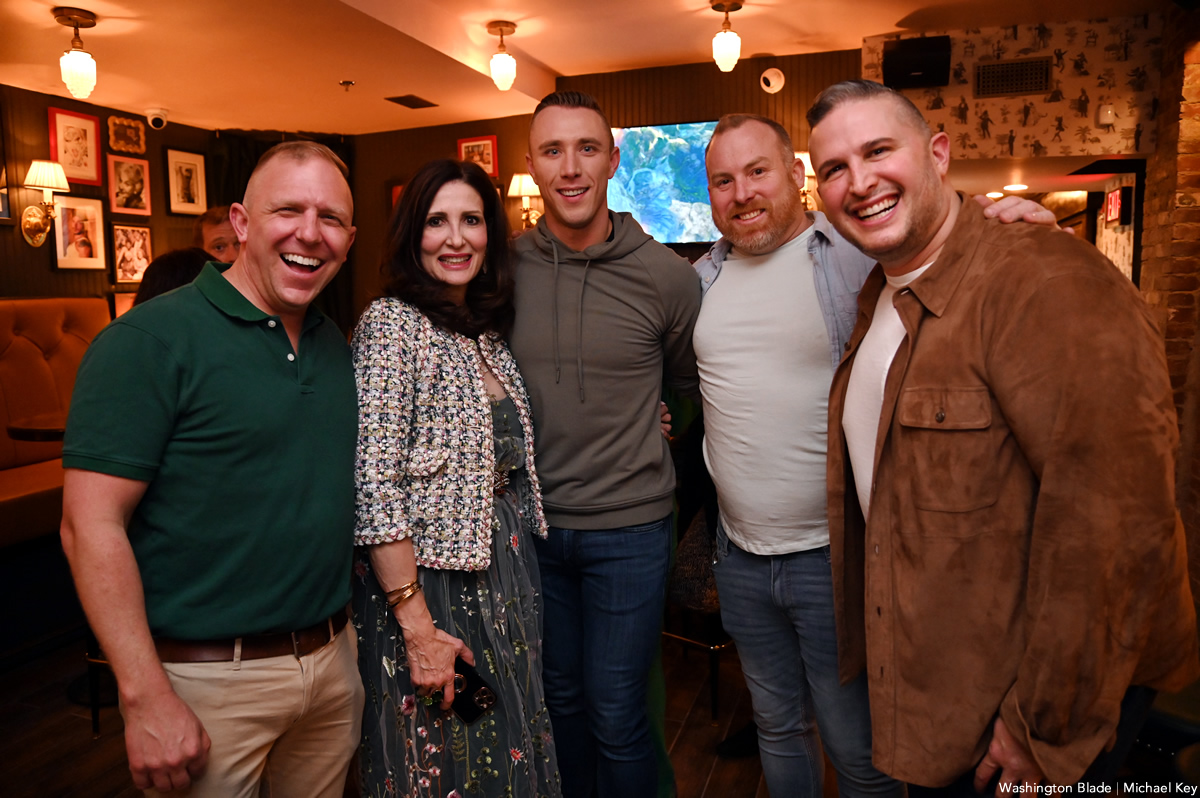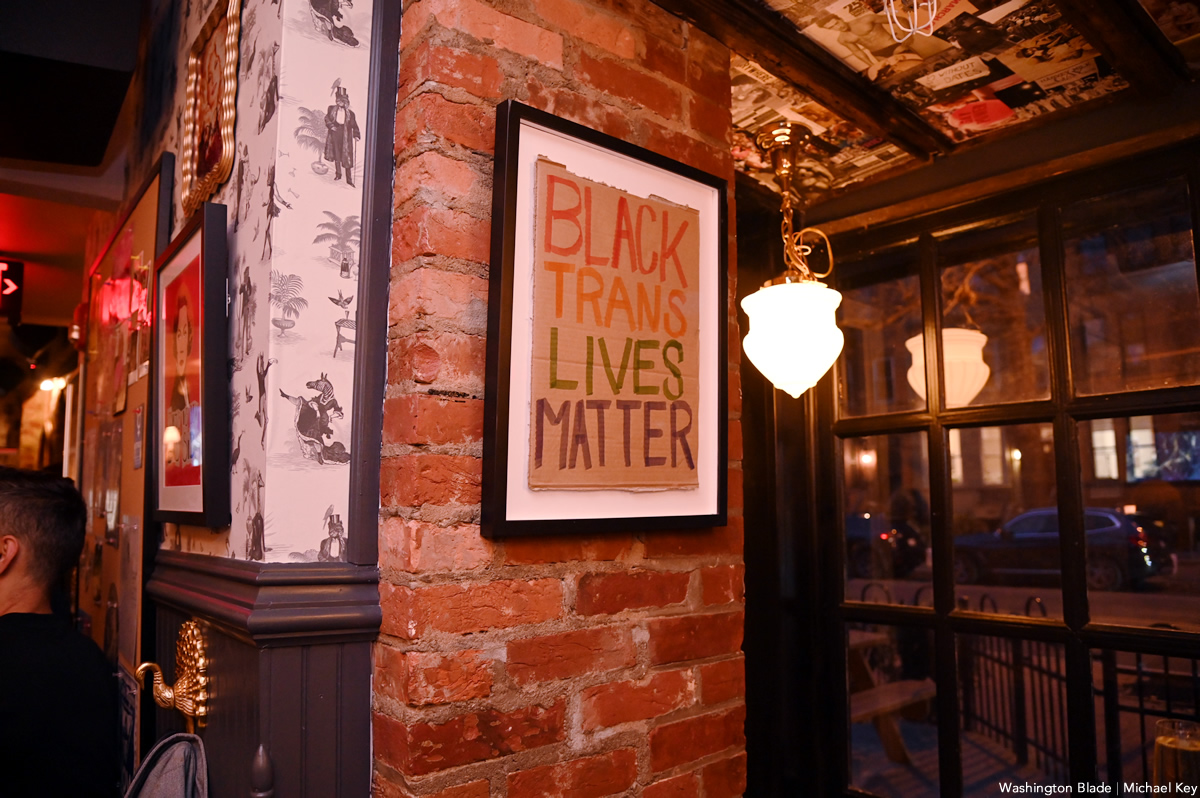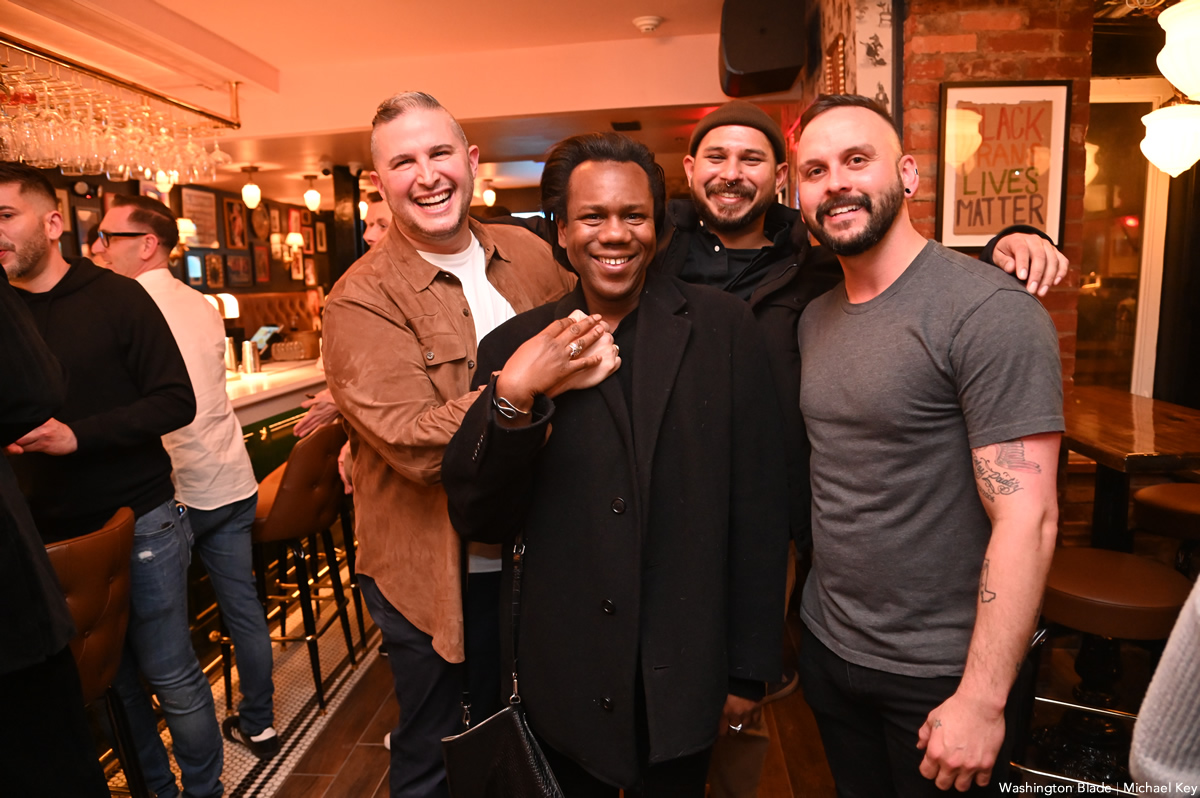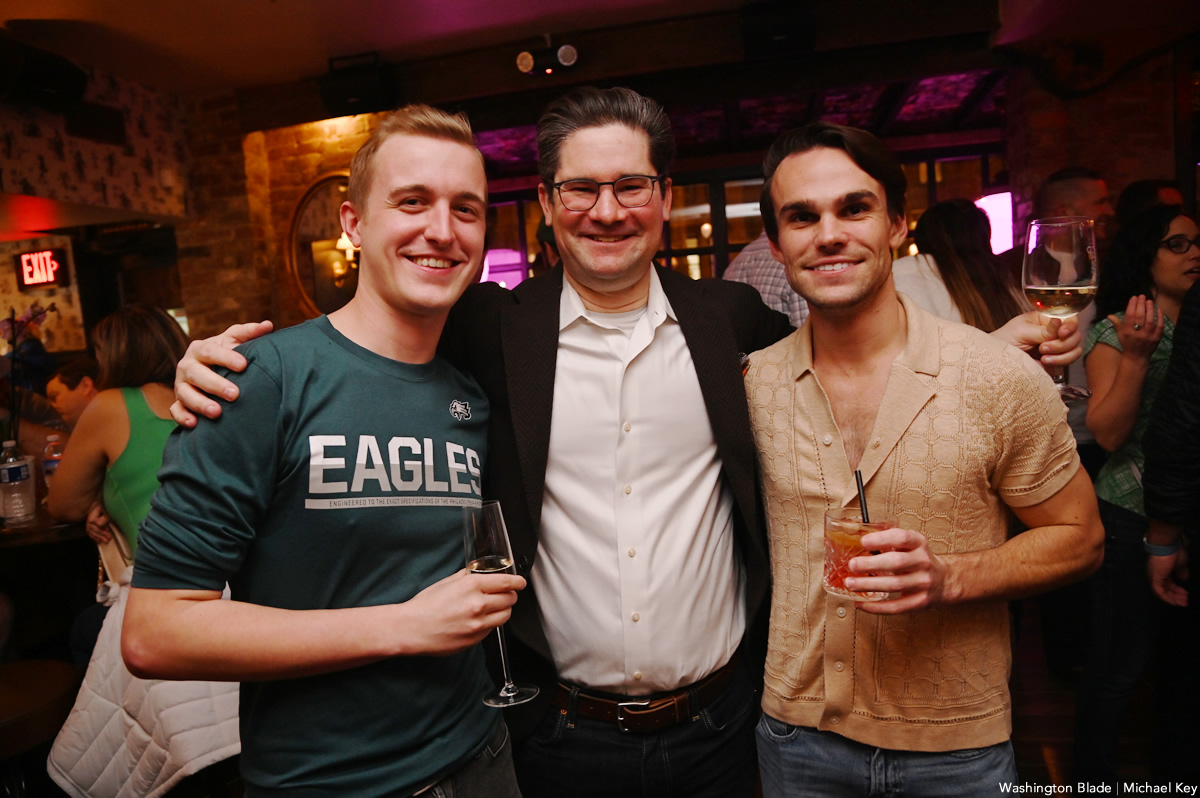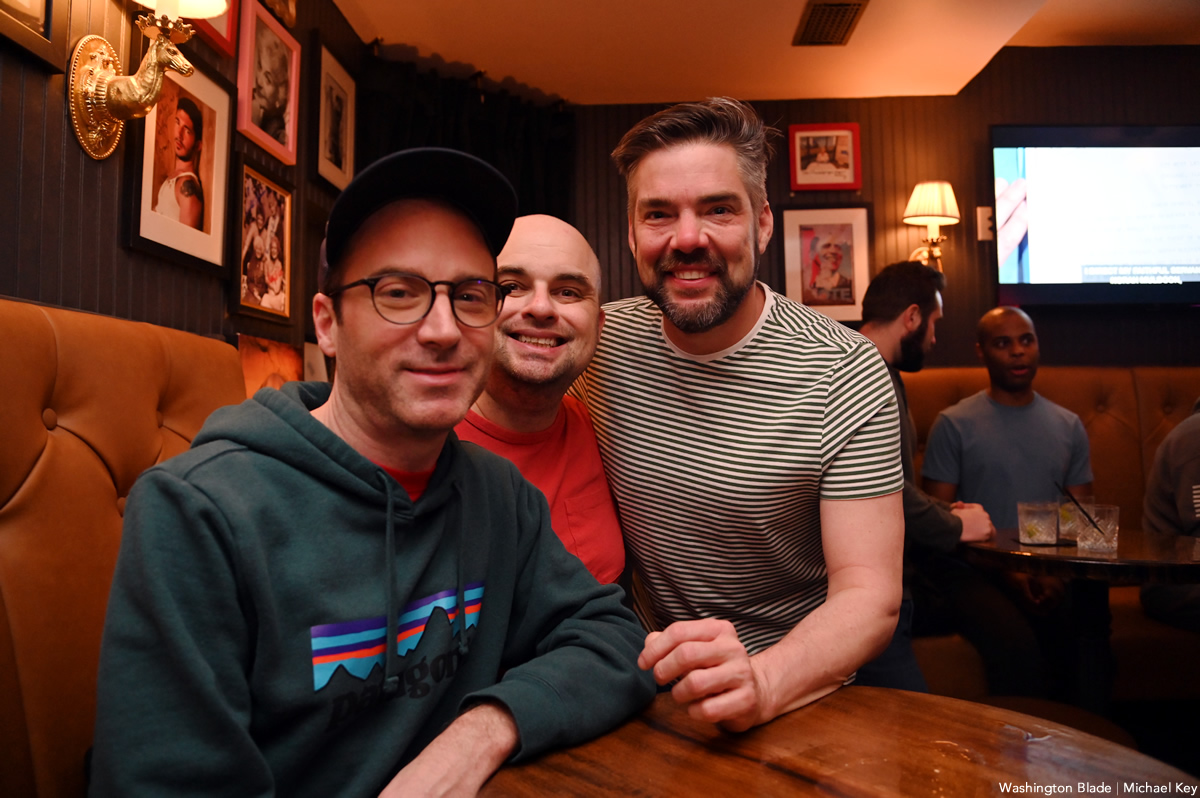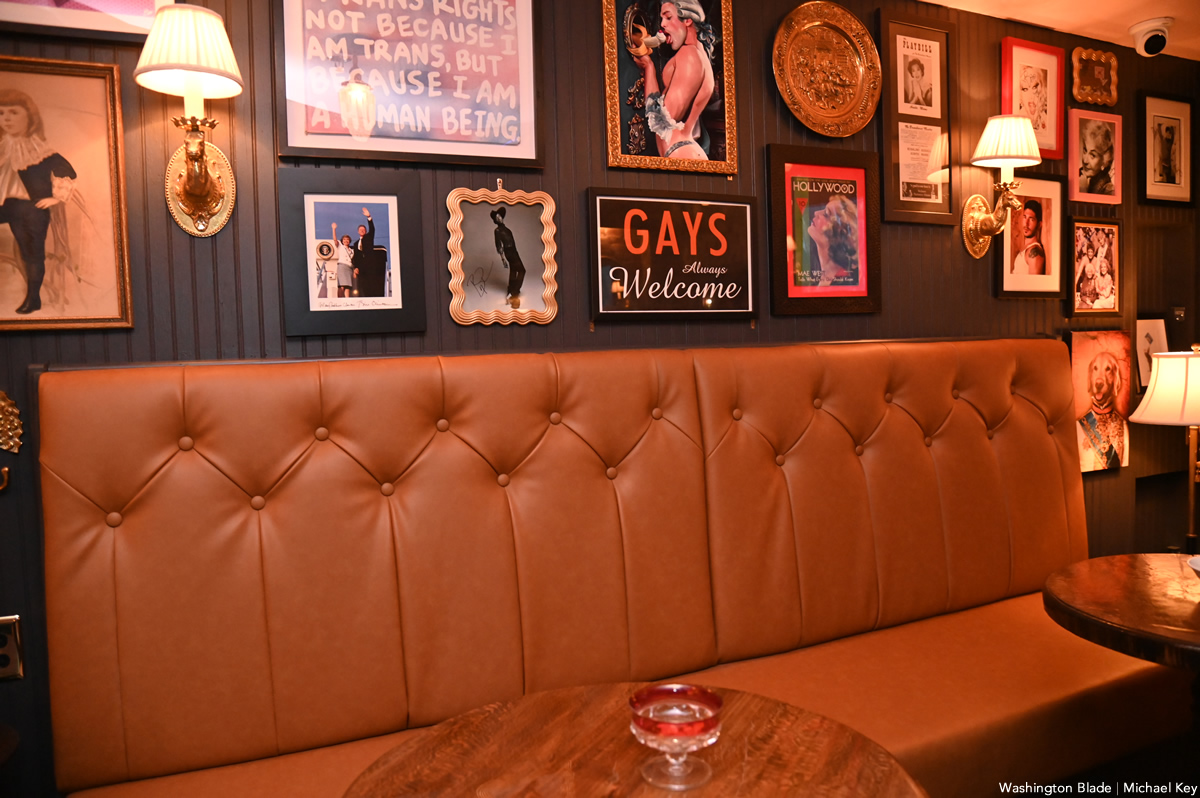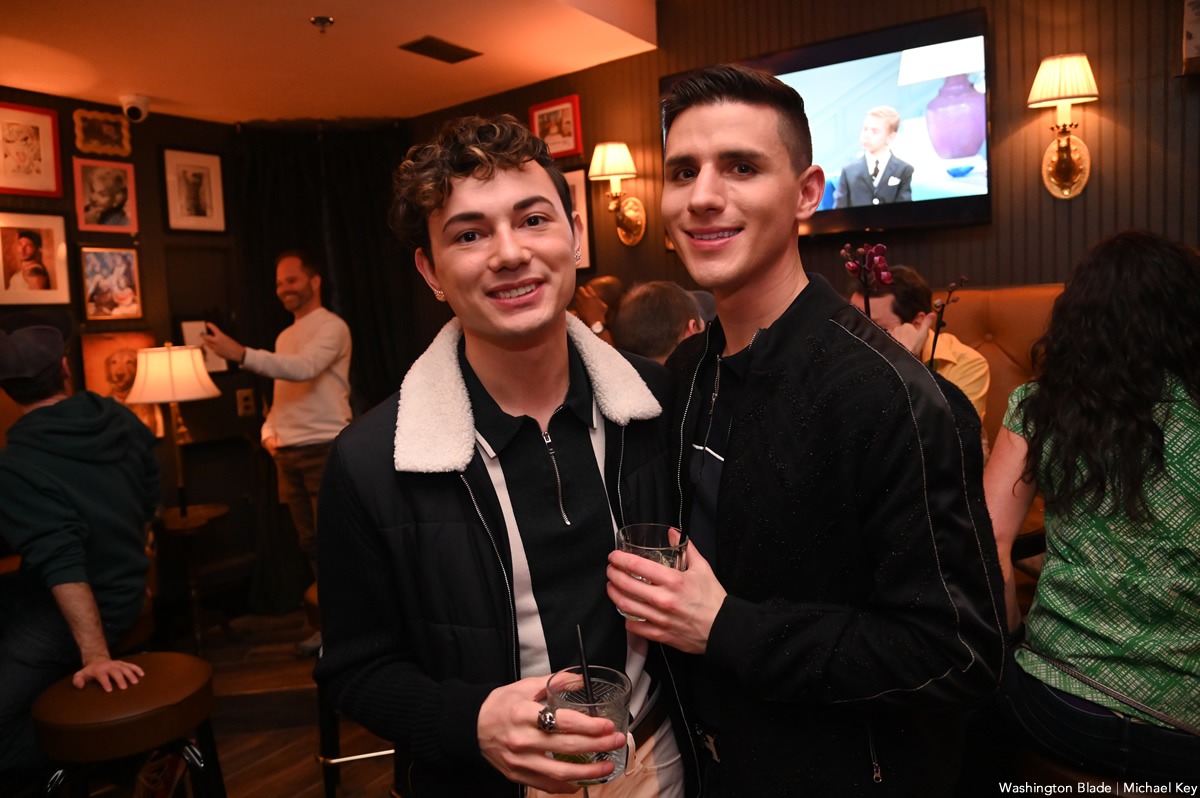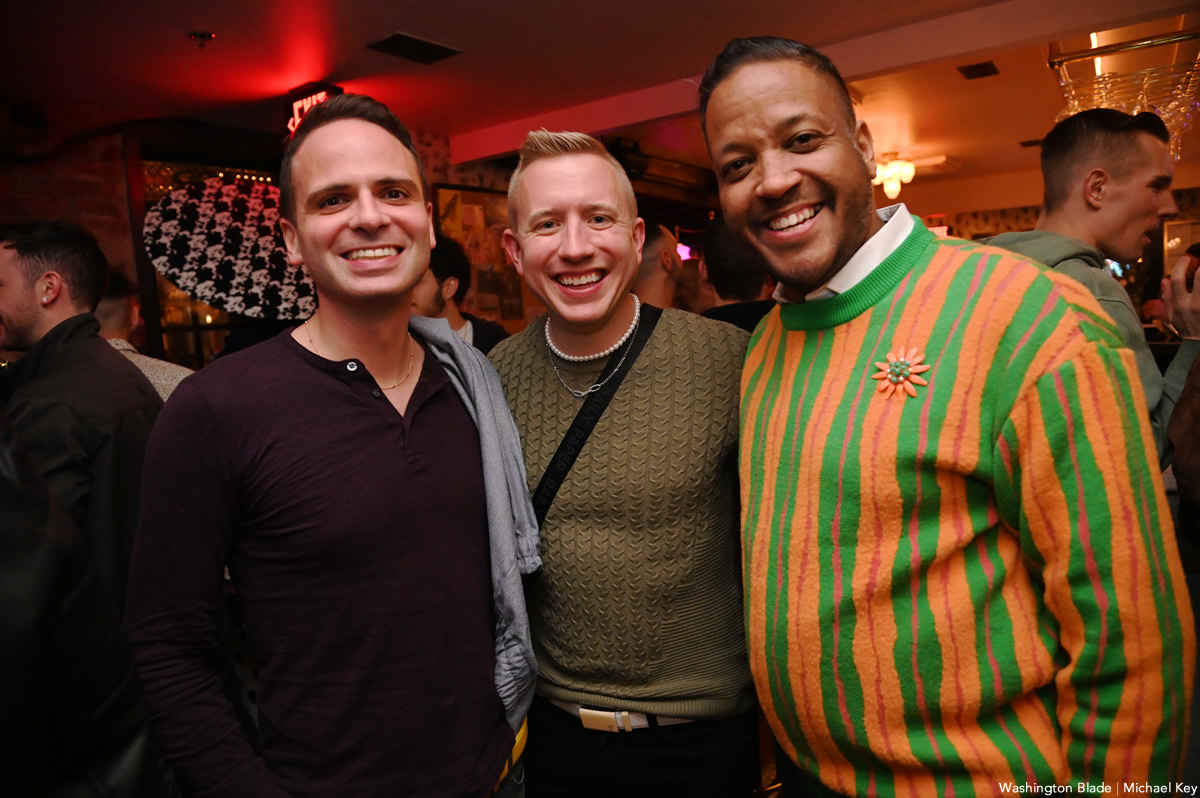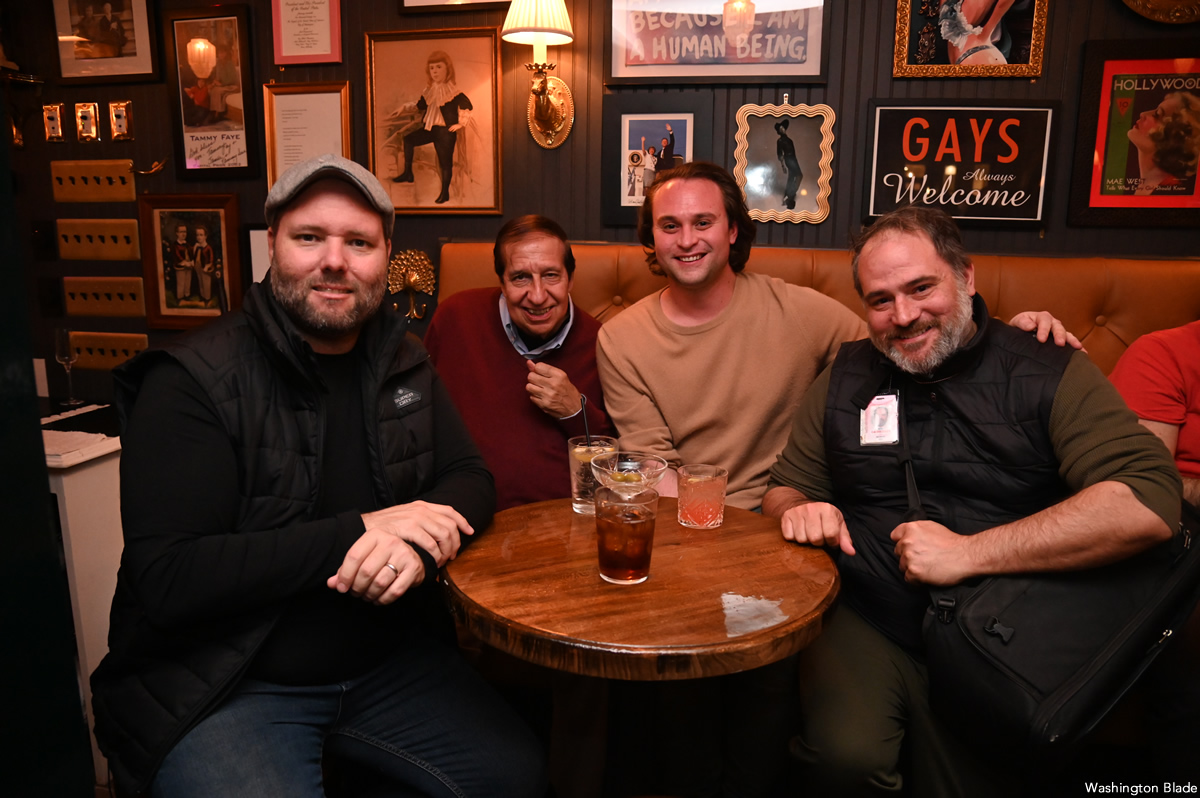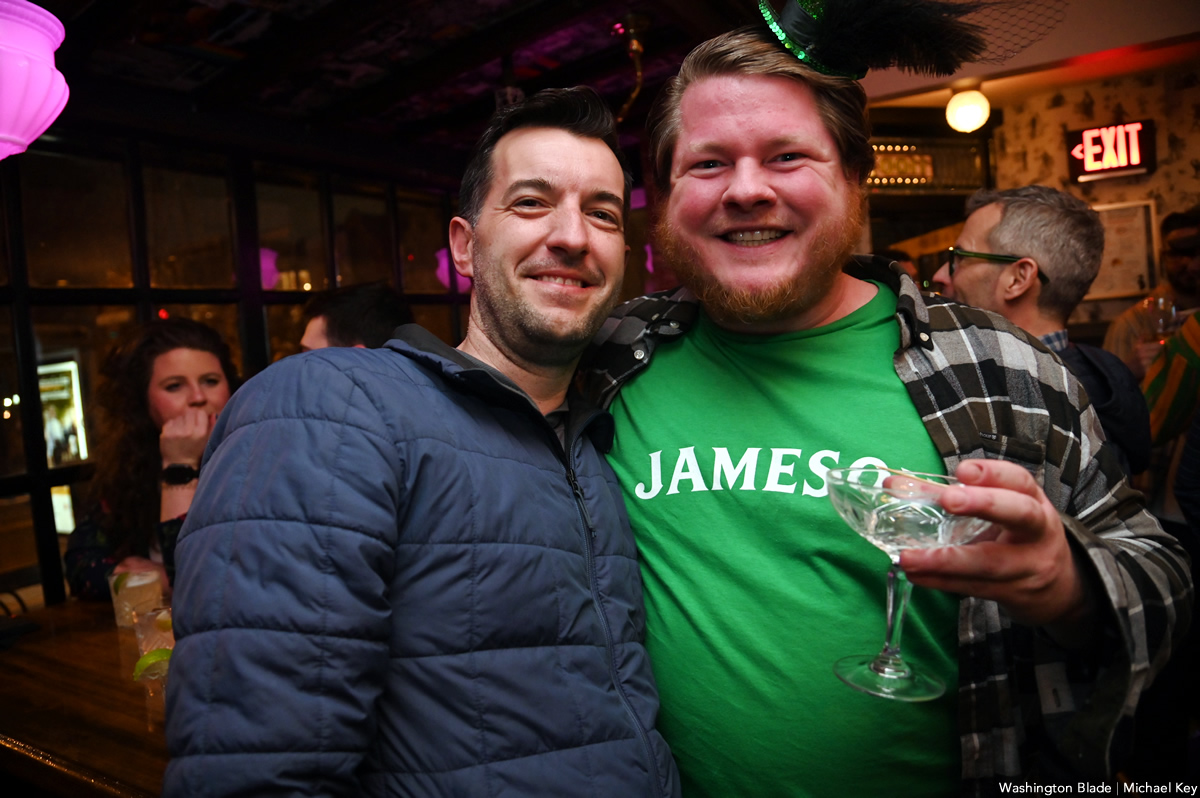 Covering the opening of The Little Gay Pub in Logan Circle for @WashBlade pic.twitter.com/hrAbvbW2C3

— Michael Patrick Key (@MichaelKeyWB) March 18, 2023
PHOTOS: Pride Reveal
'Peace, Love, Revolution' announced as this year's theme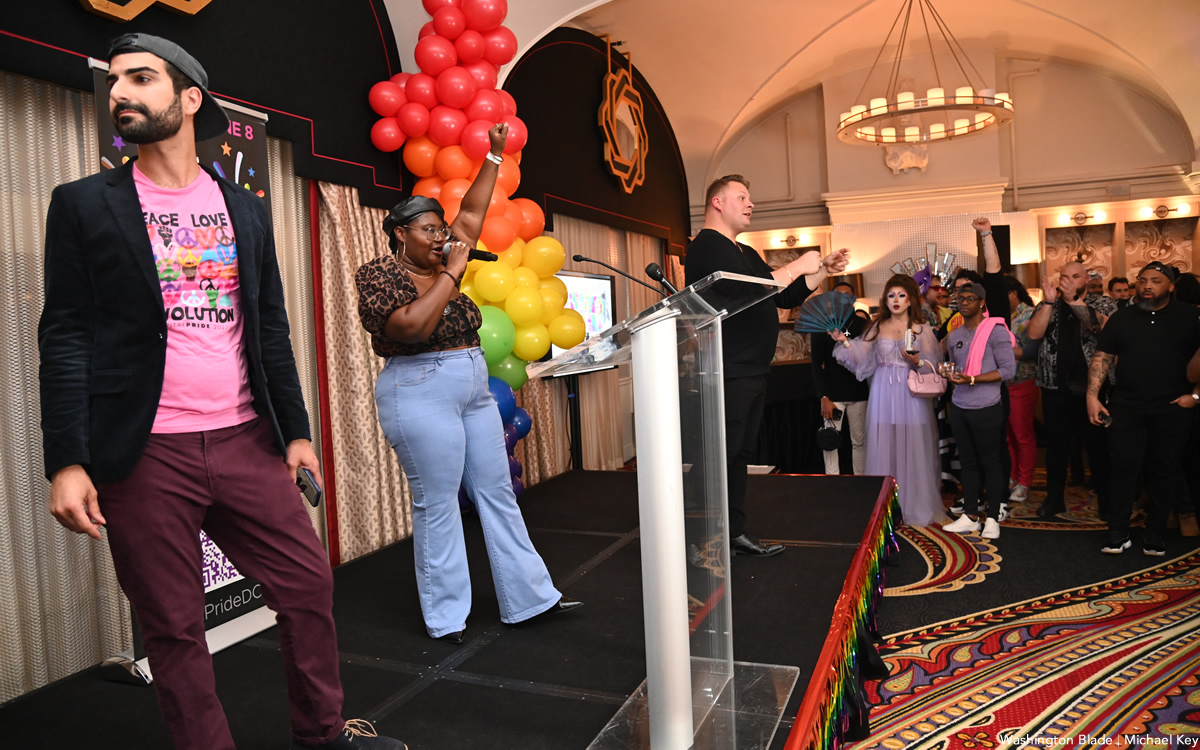 The Capital Pride Alliance held its annual Pride Reveal party at Hotel Monaco on Thursday, March 16. Following a performance by drag artist Shi-Queeta Lee, members of the board of the Capital Pride Alliance announced "Peace, Love, Revolution" as the theme for Pride 2023 in D.C.
(Washington Blade photos by Michael Key)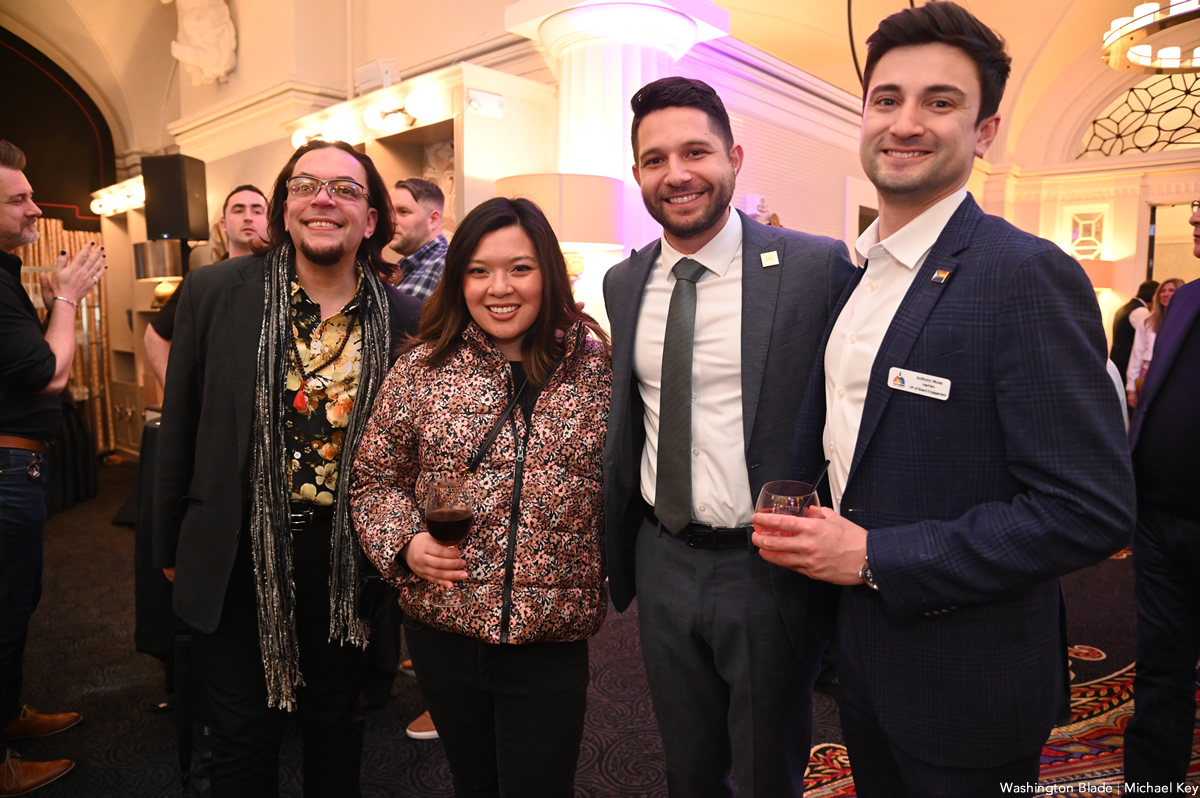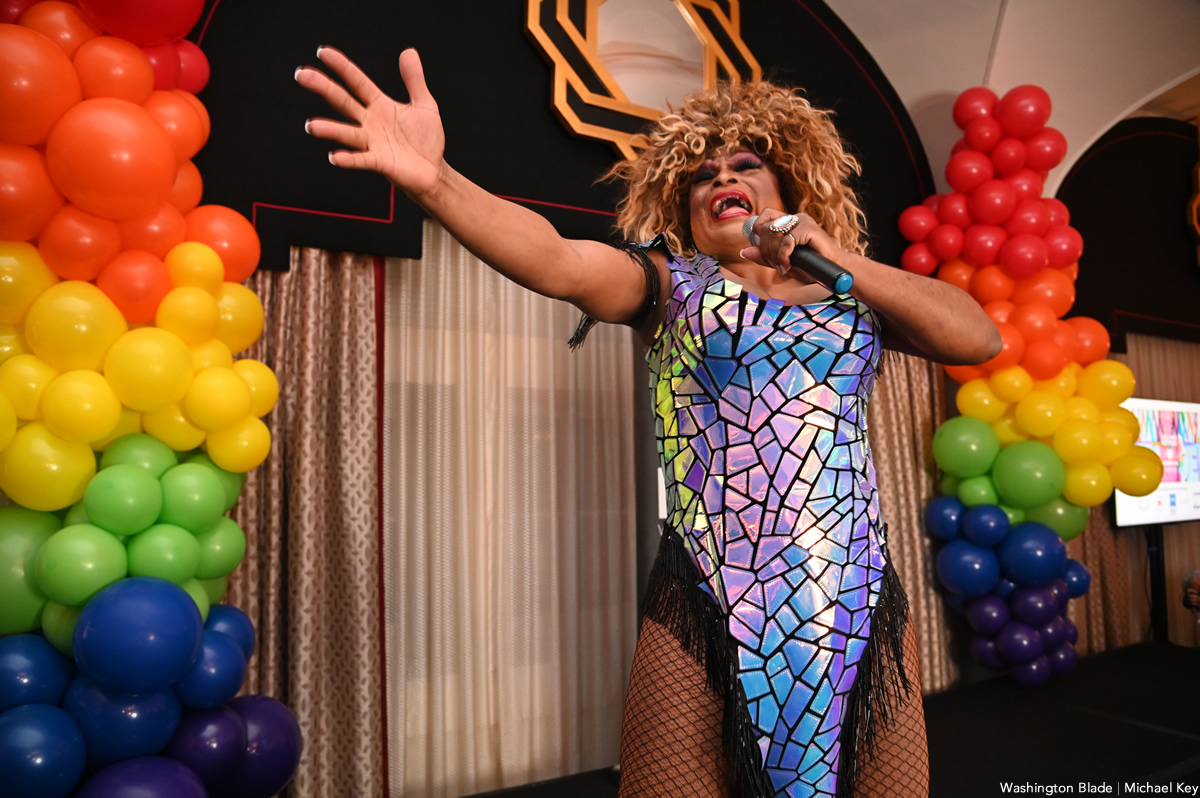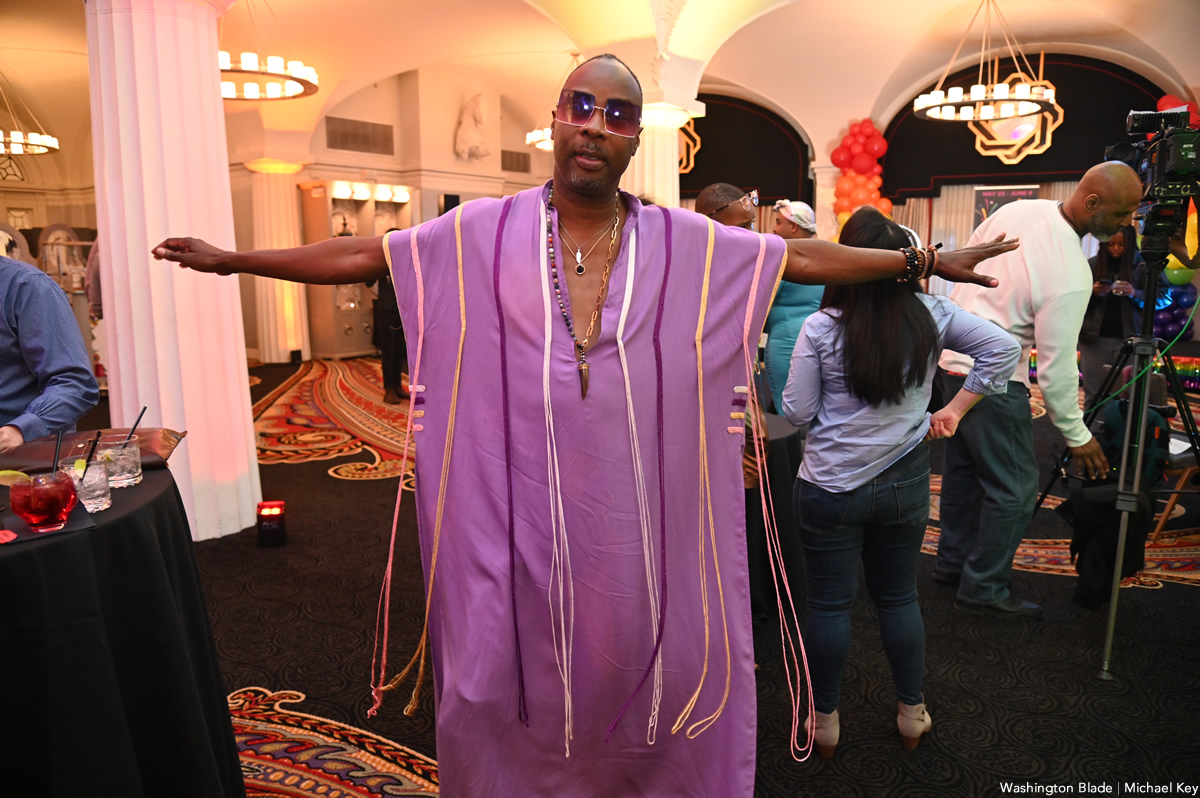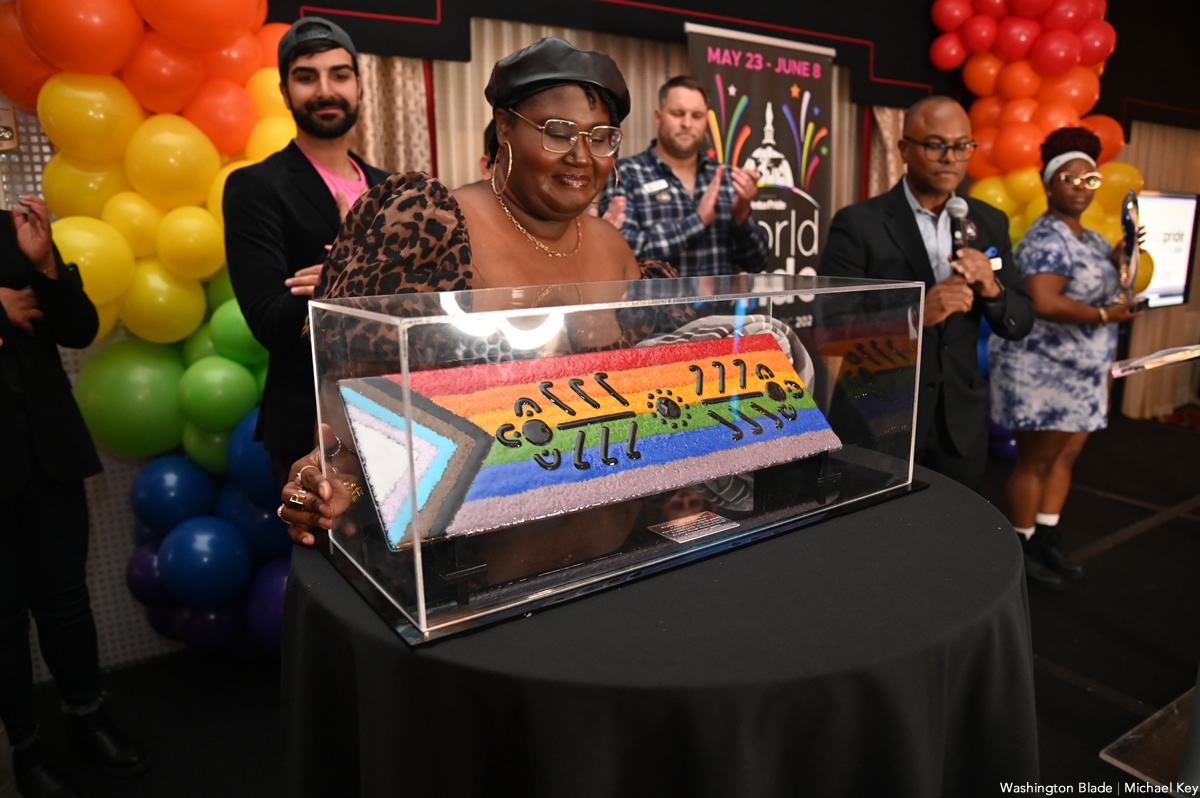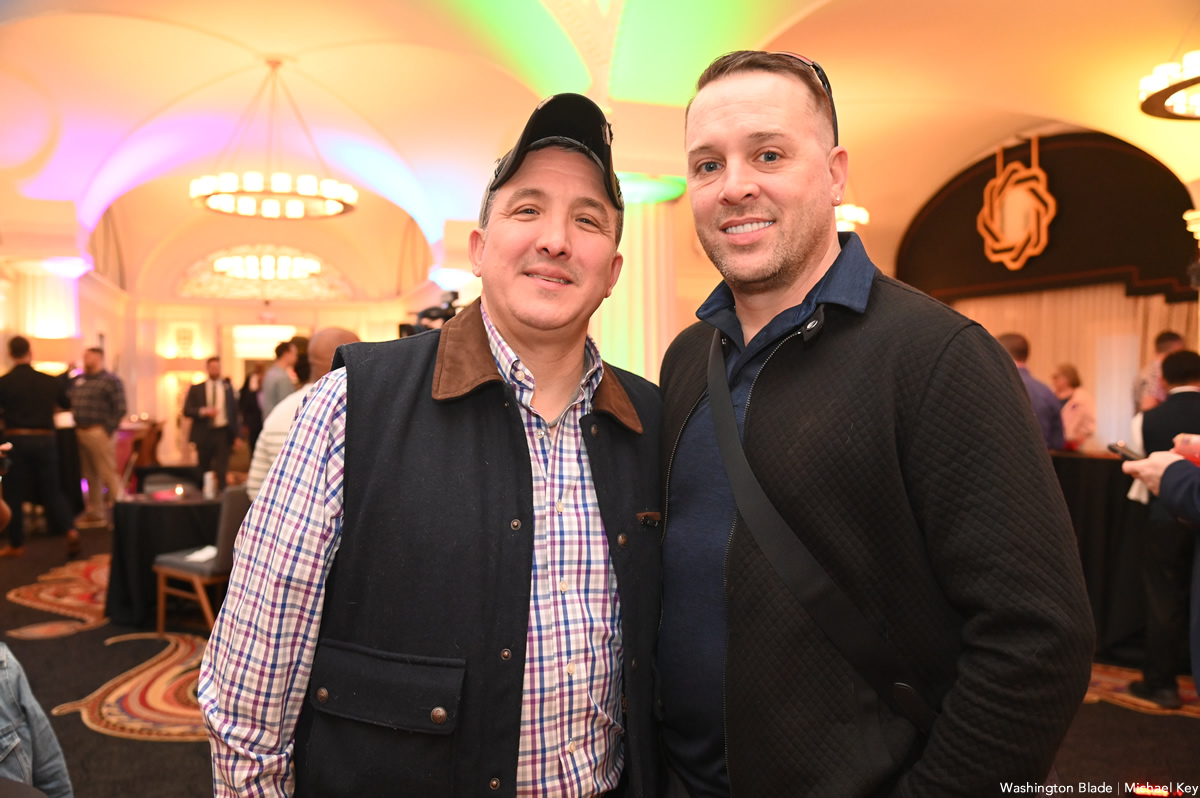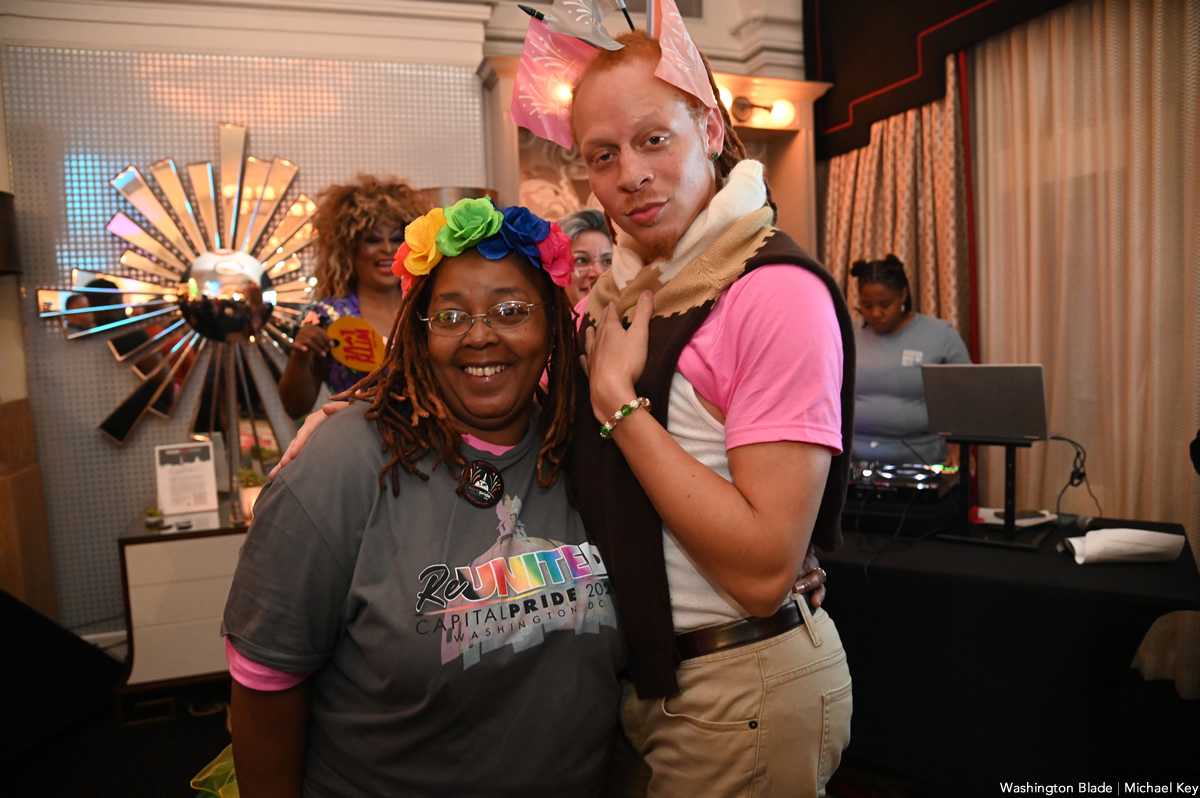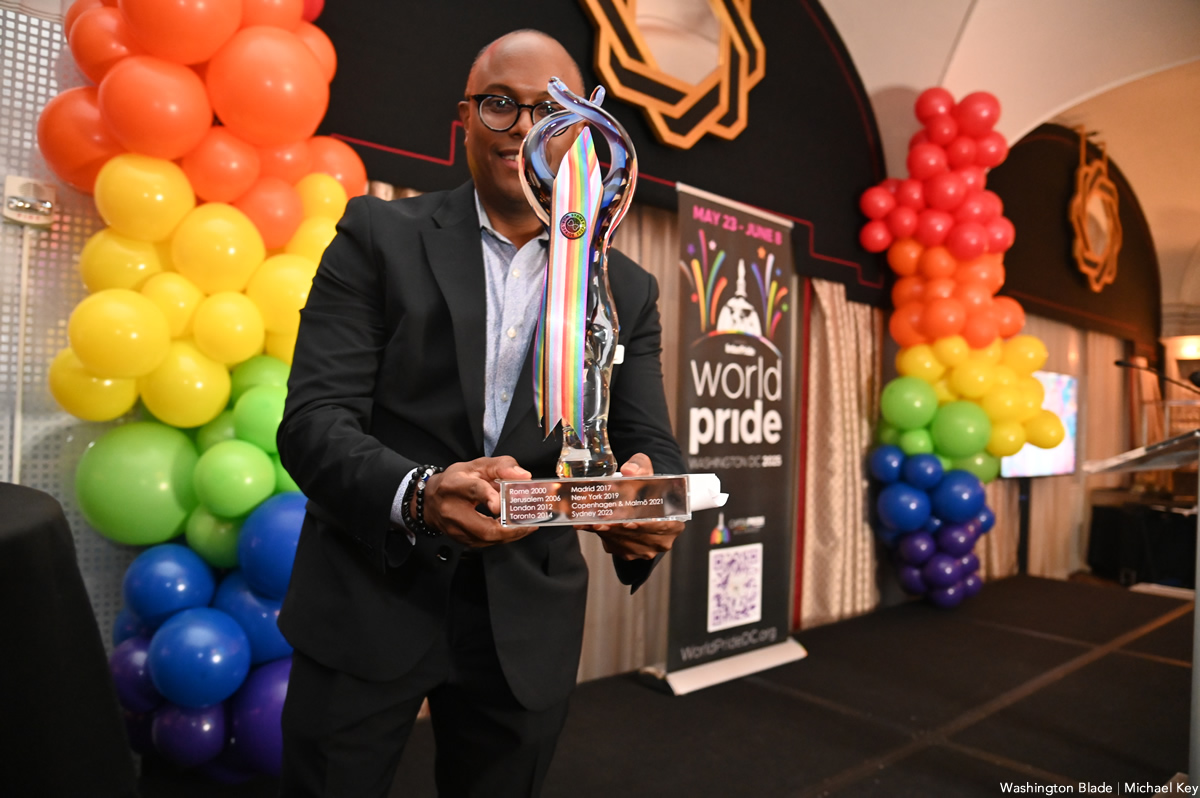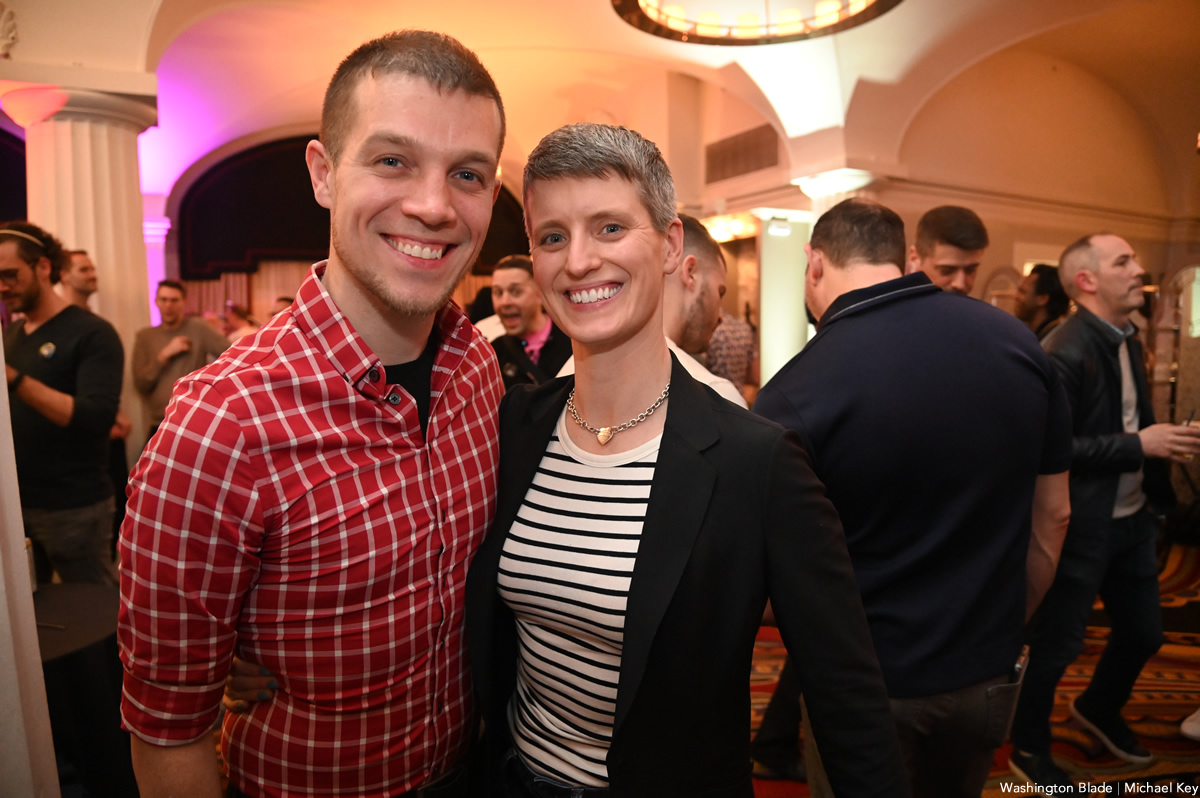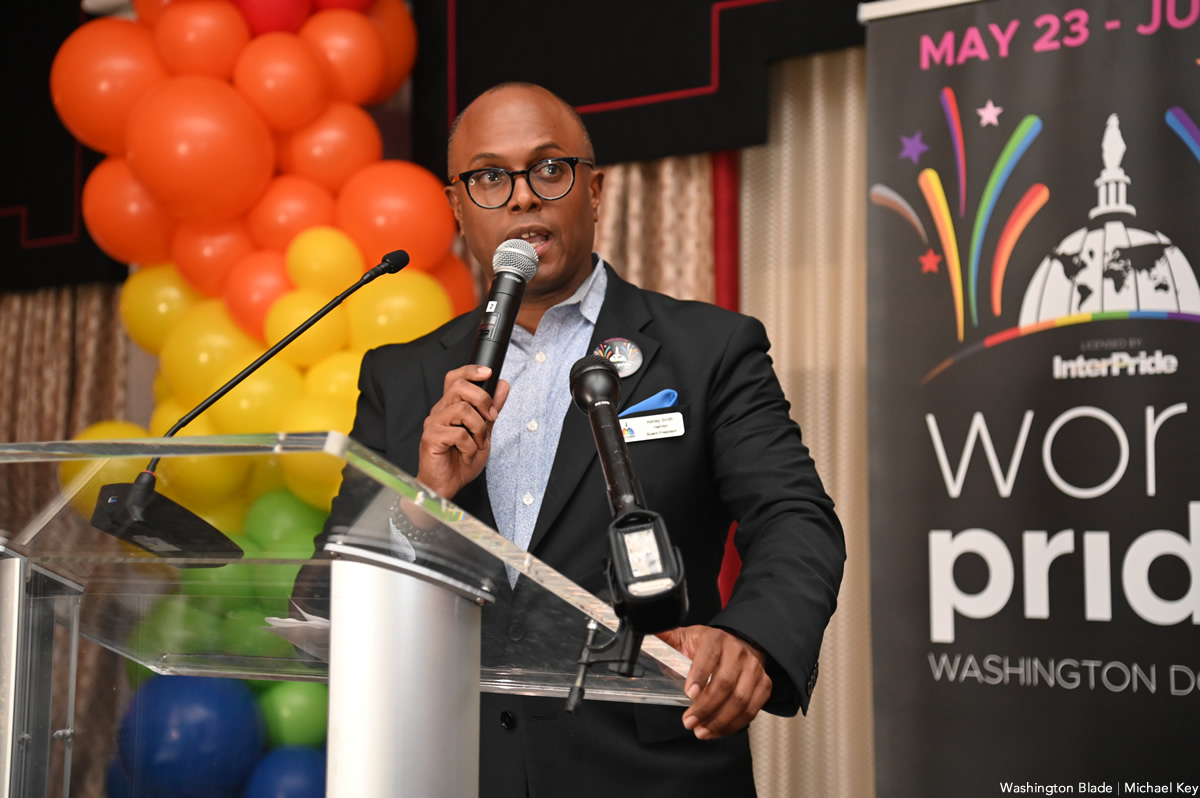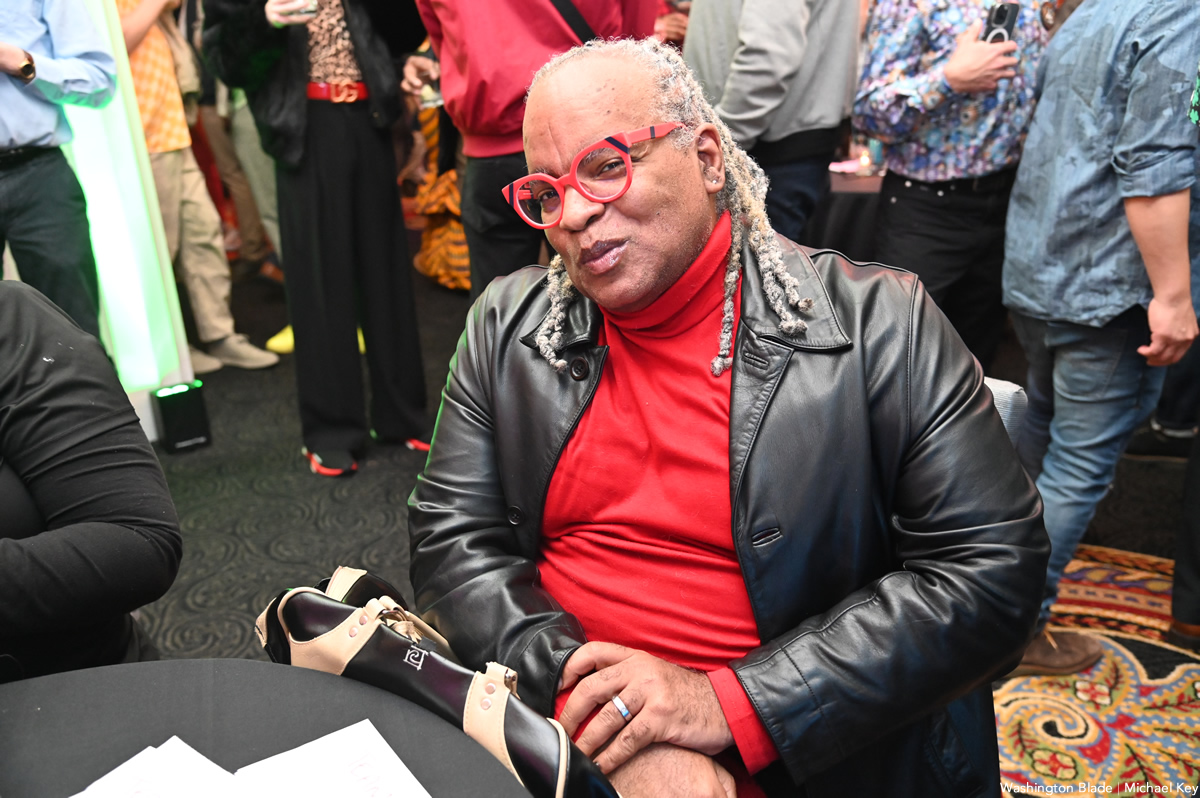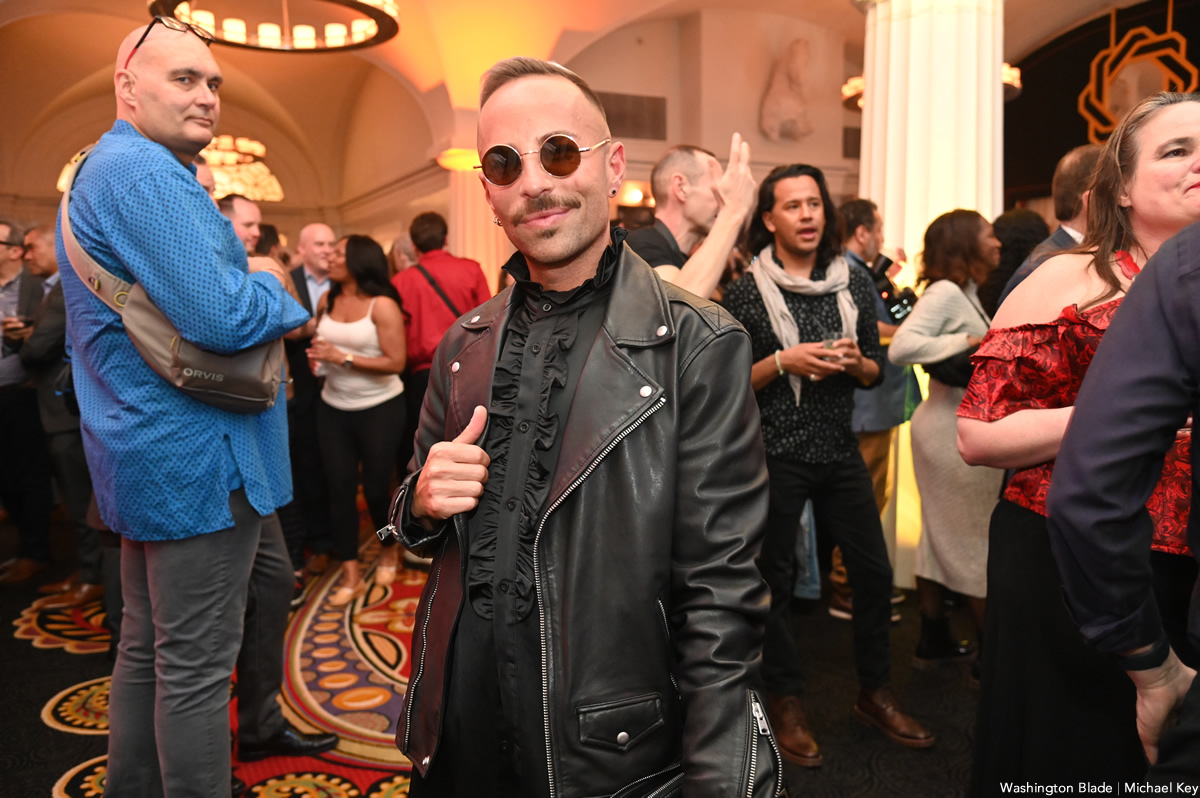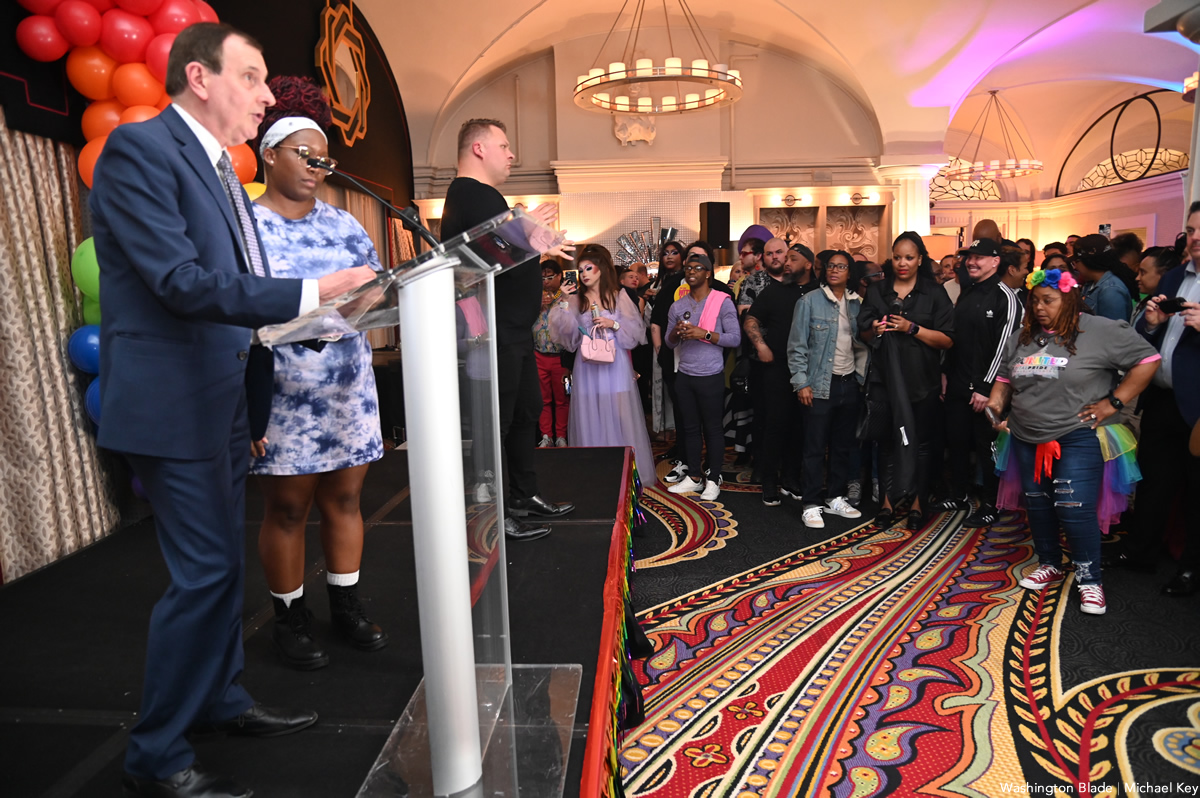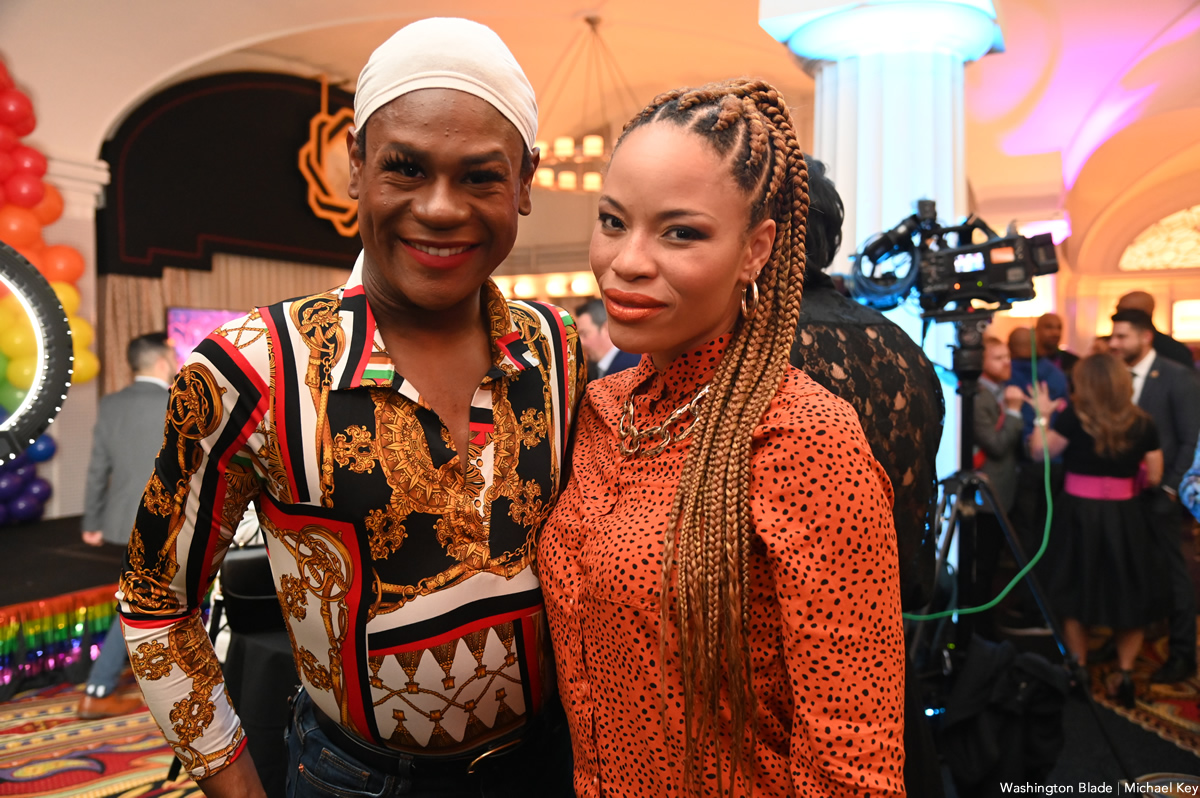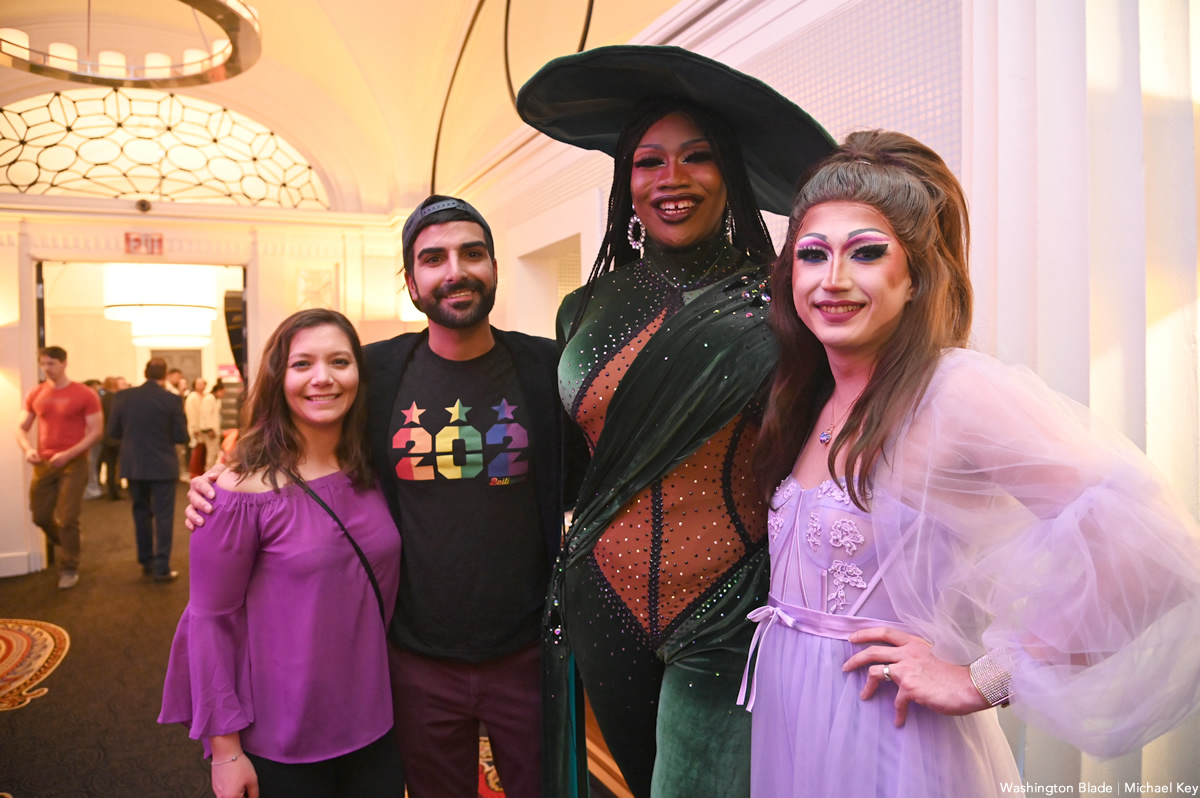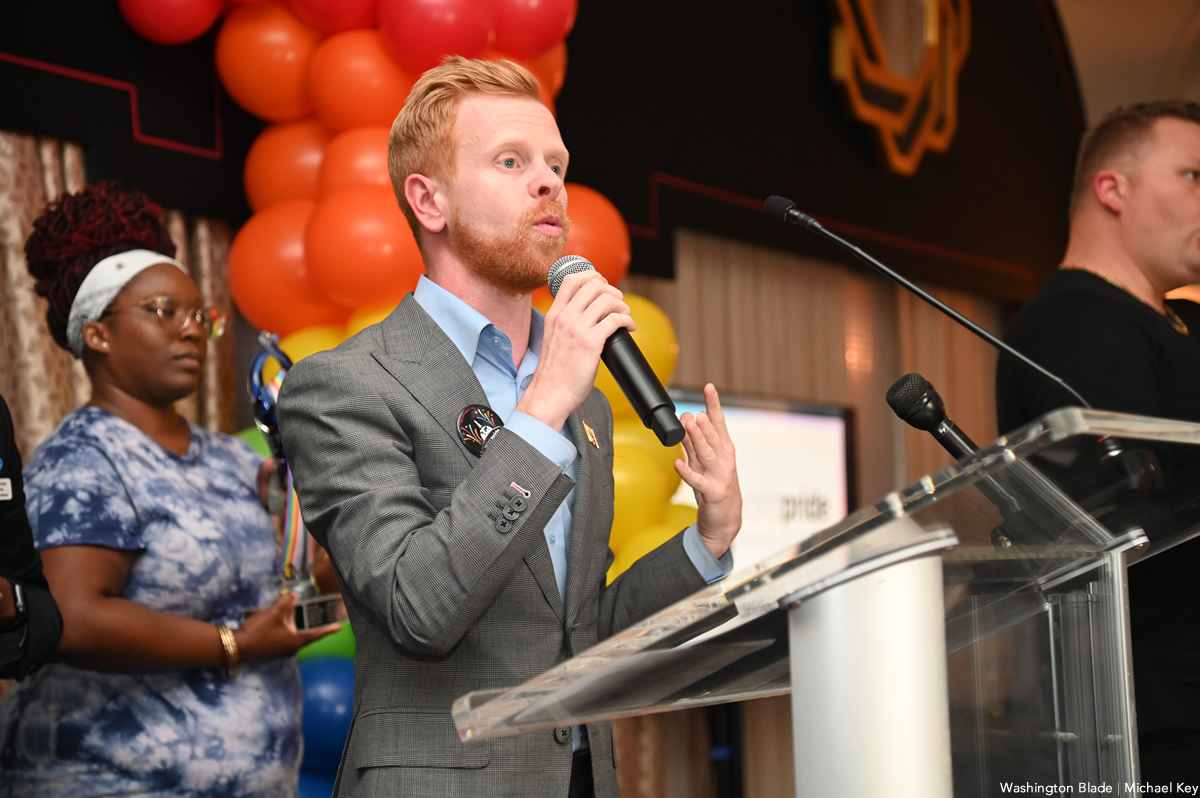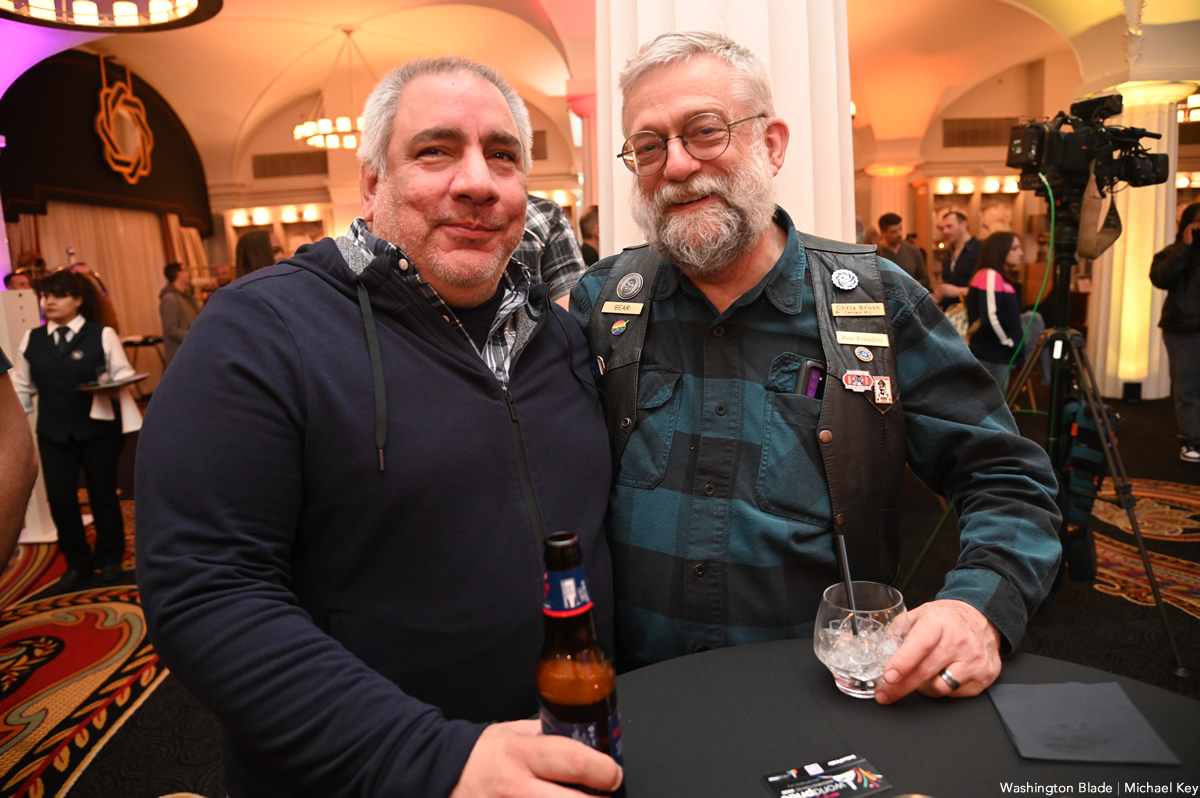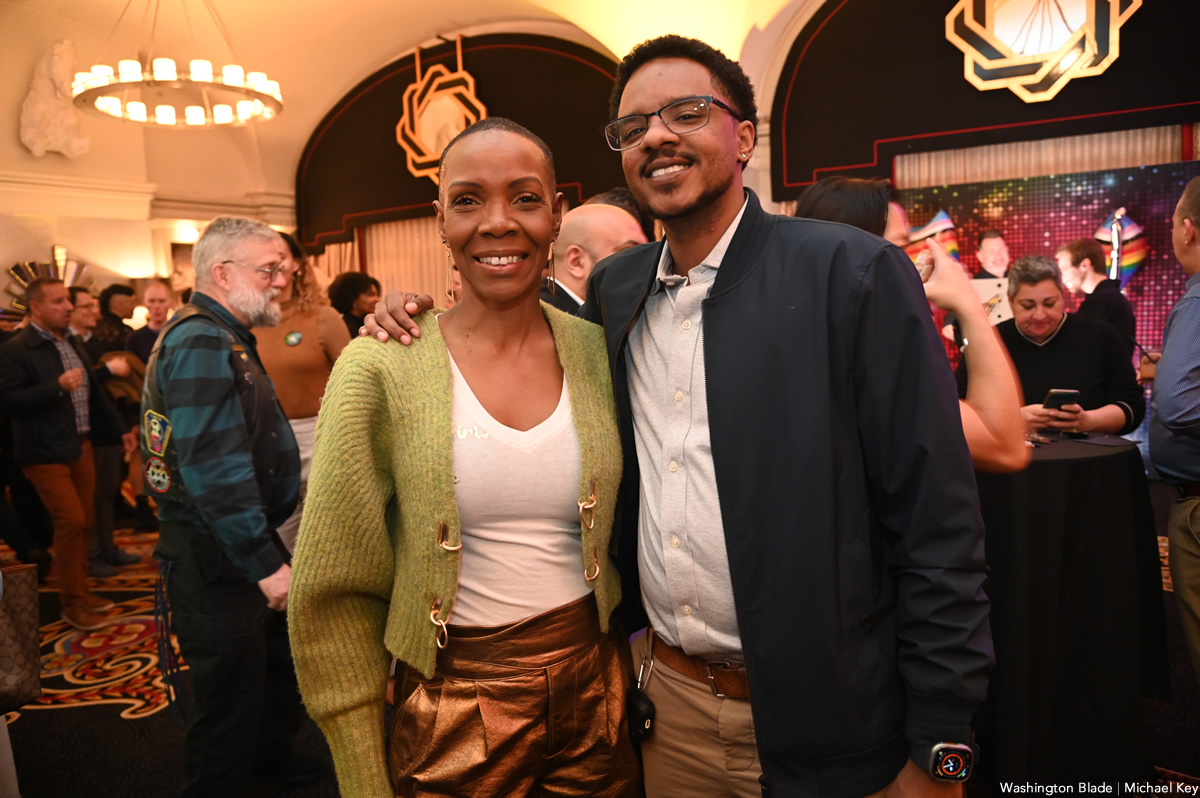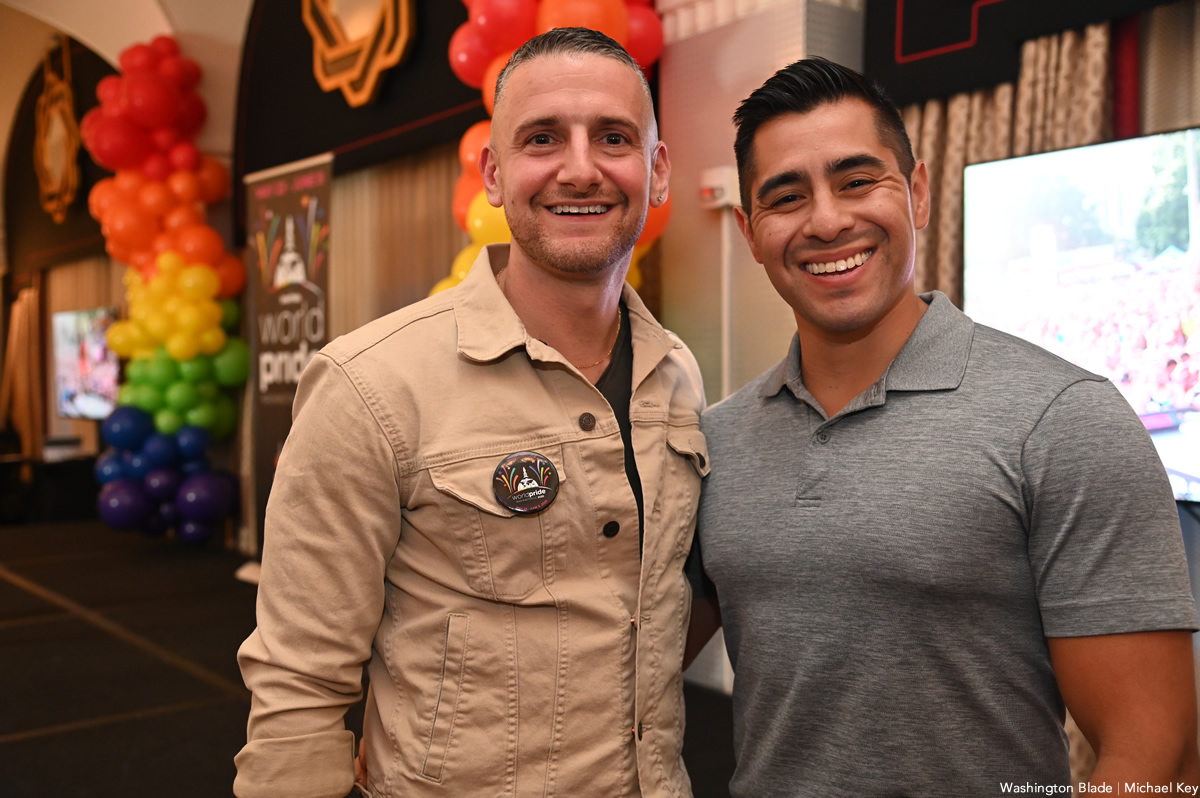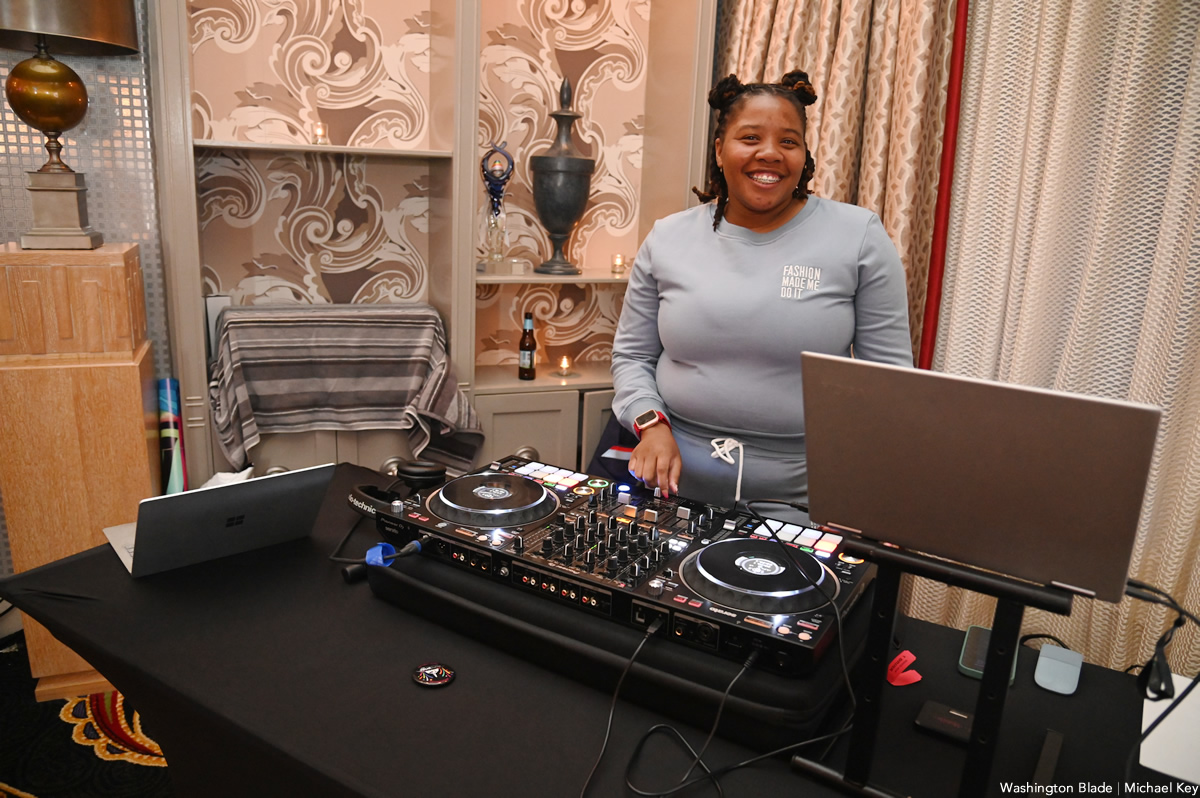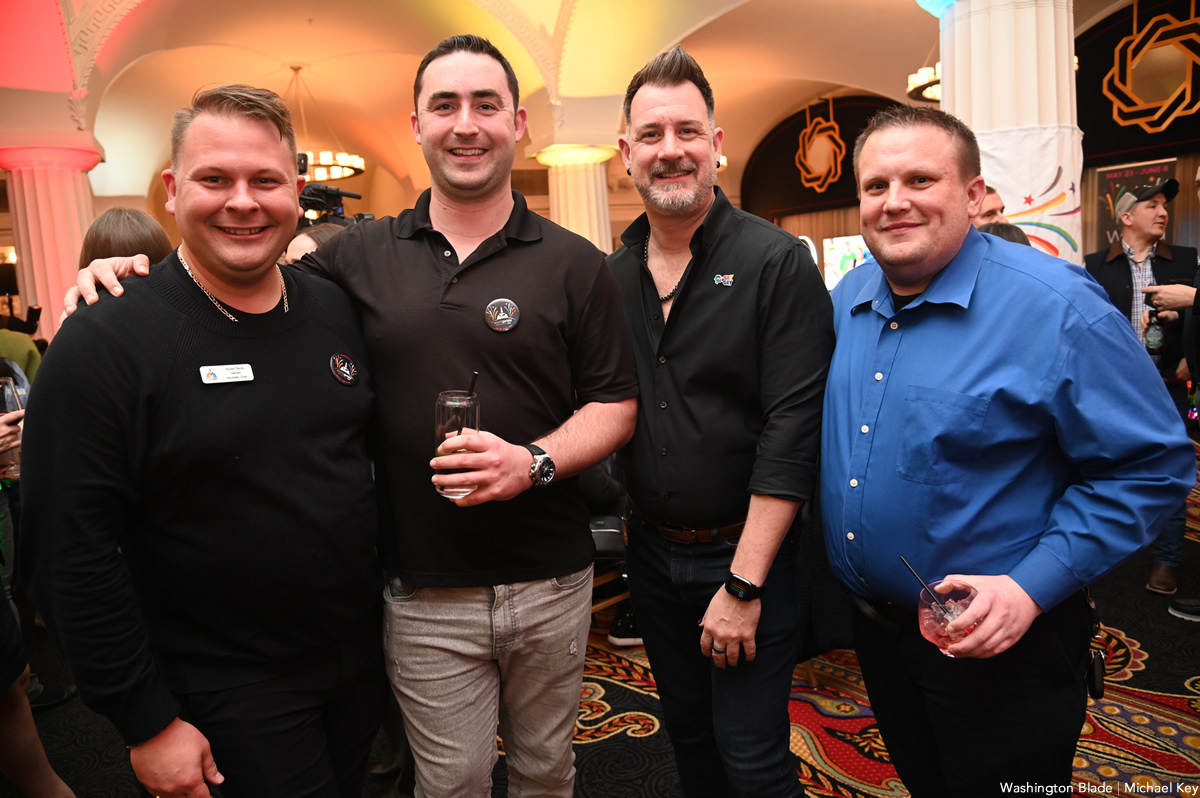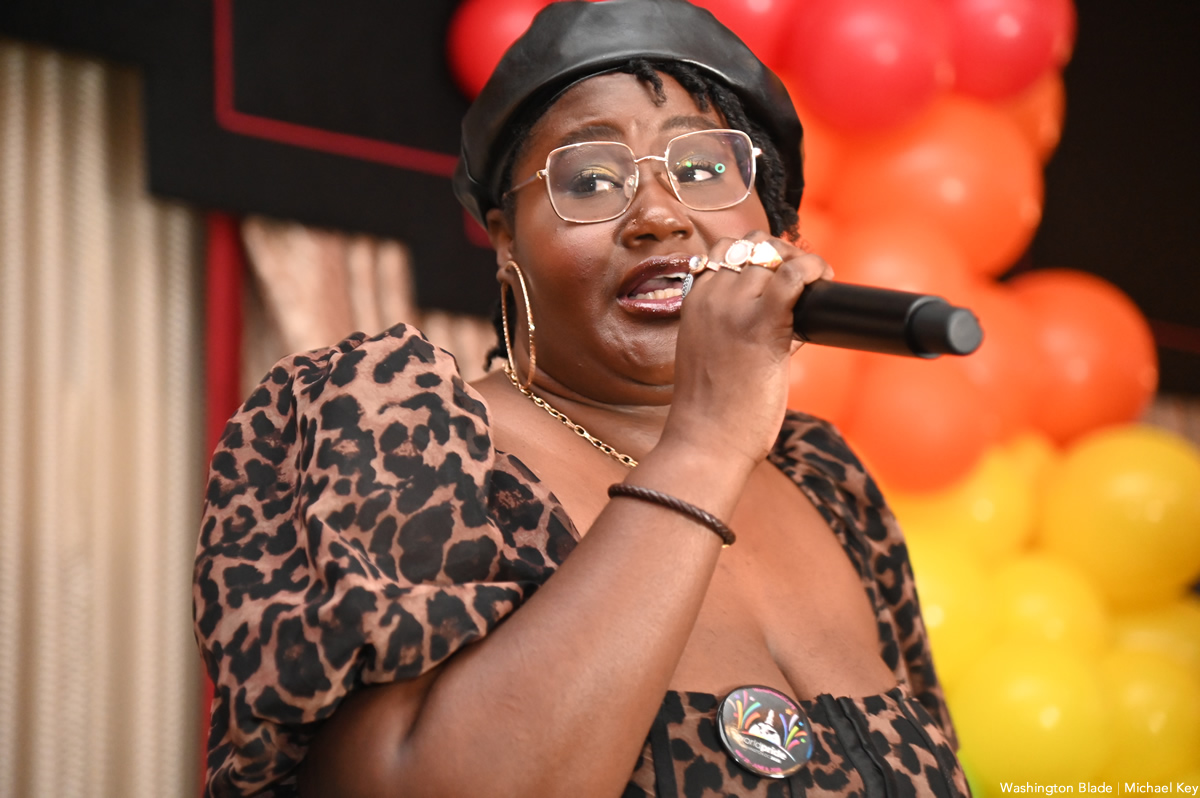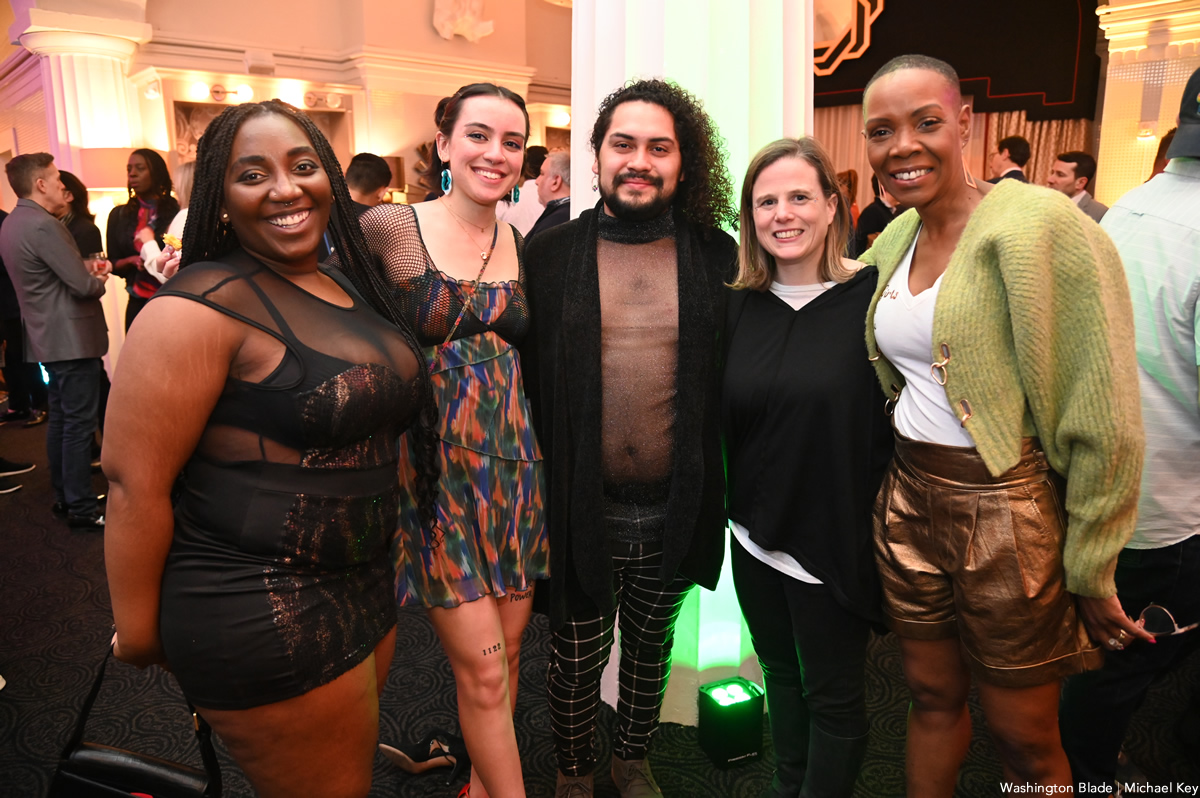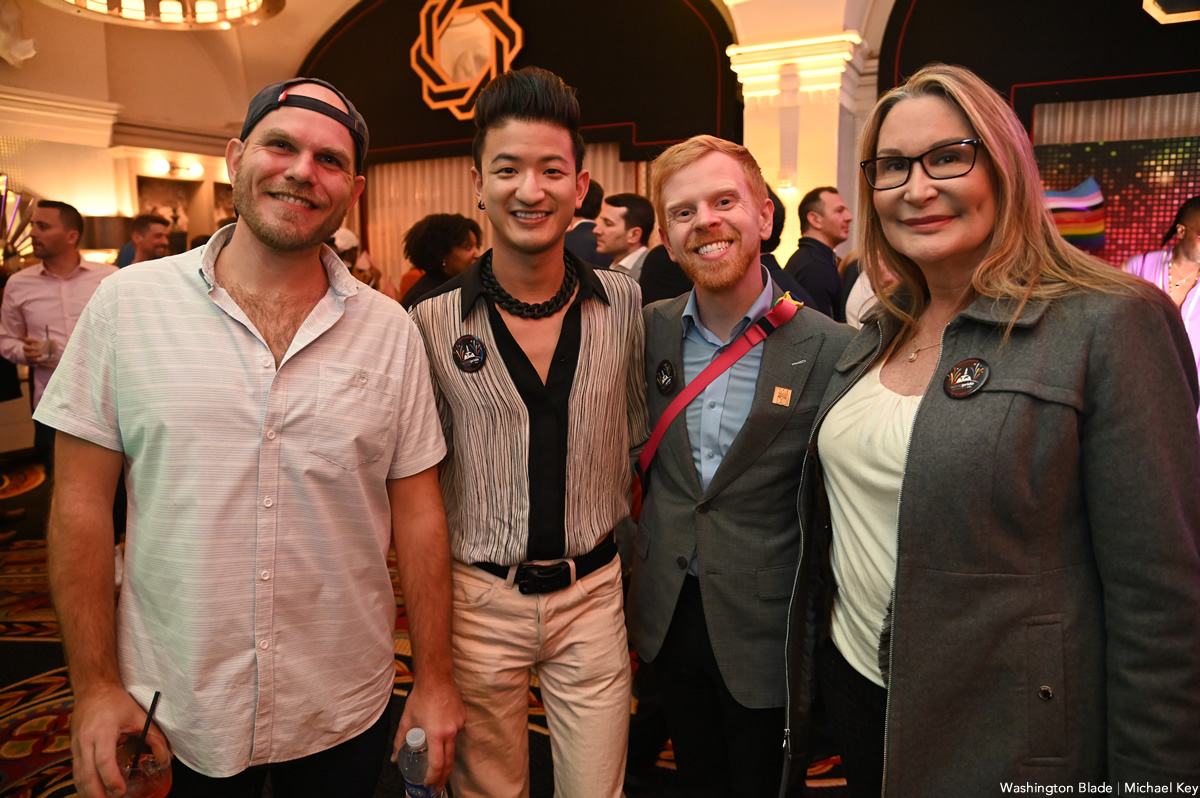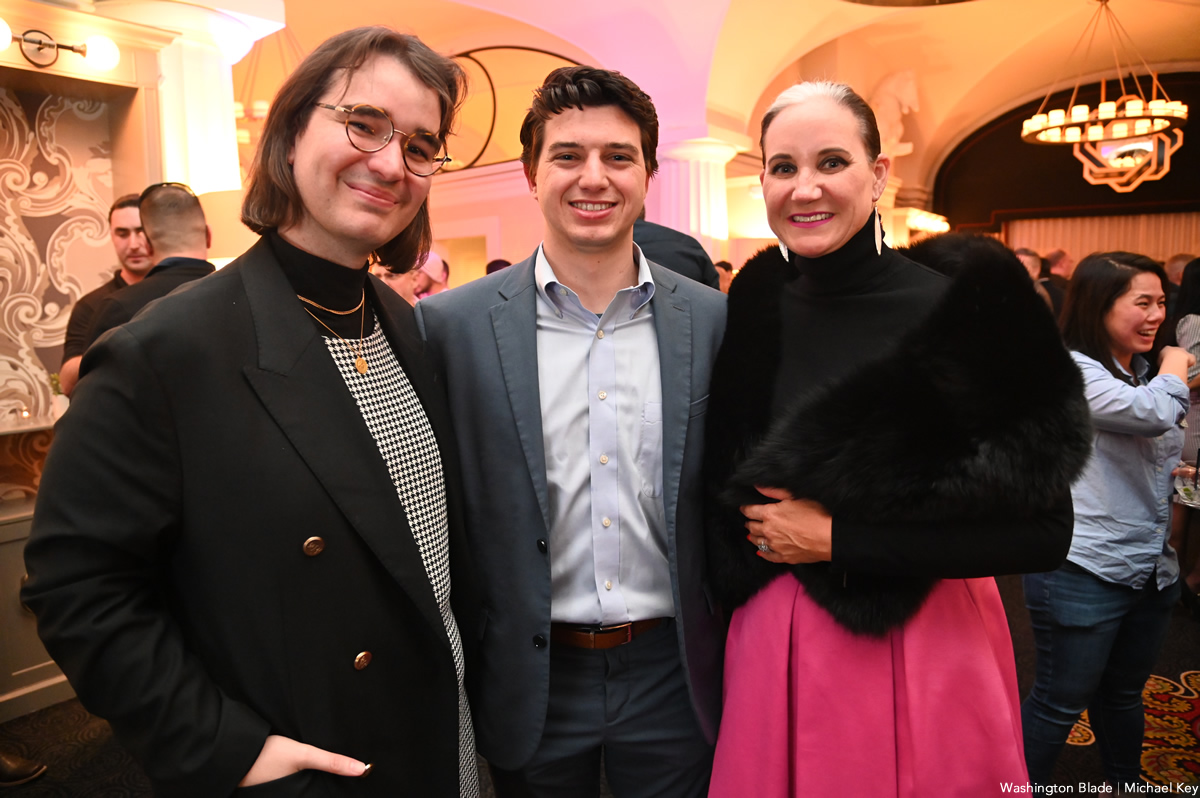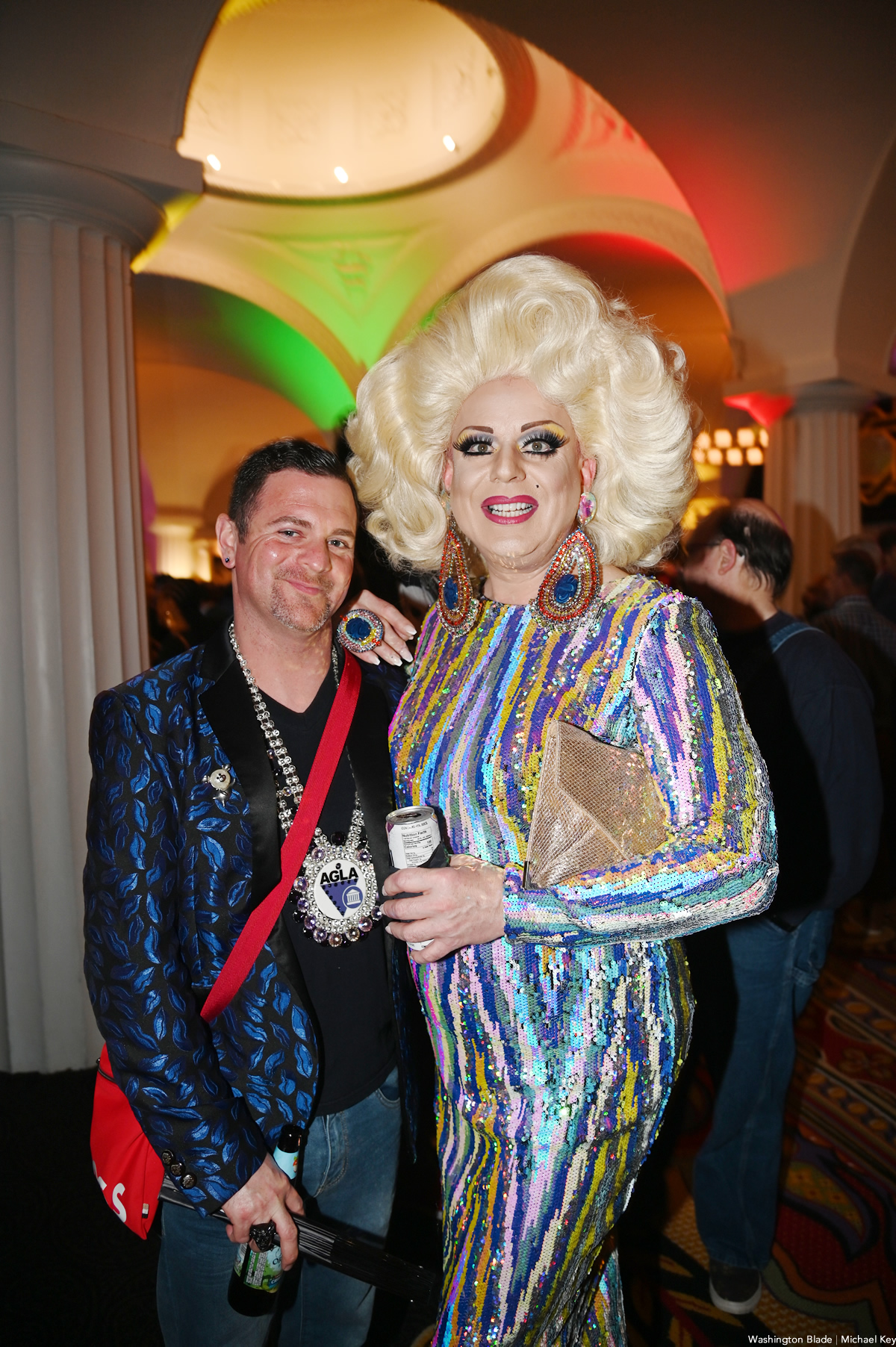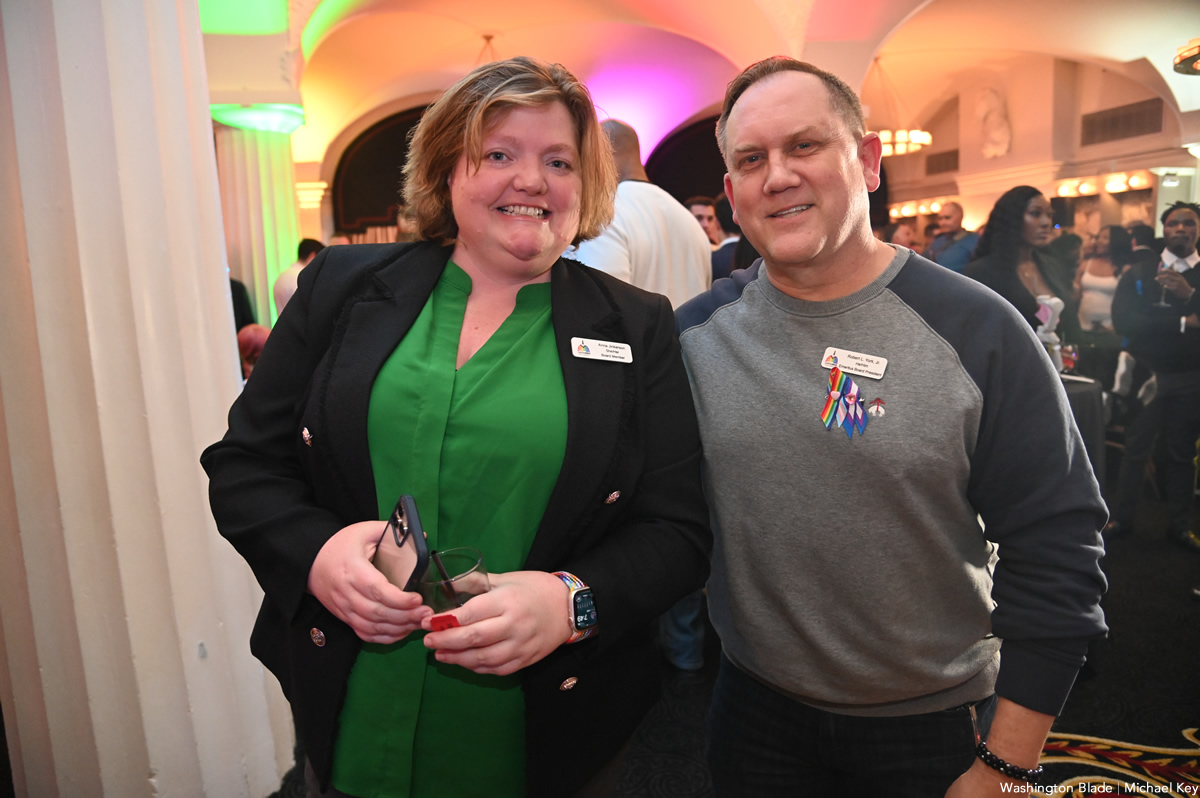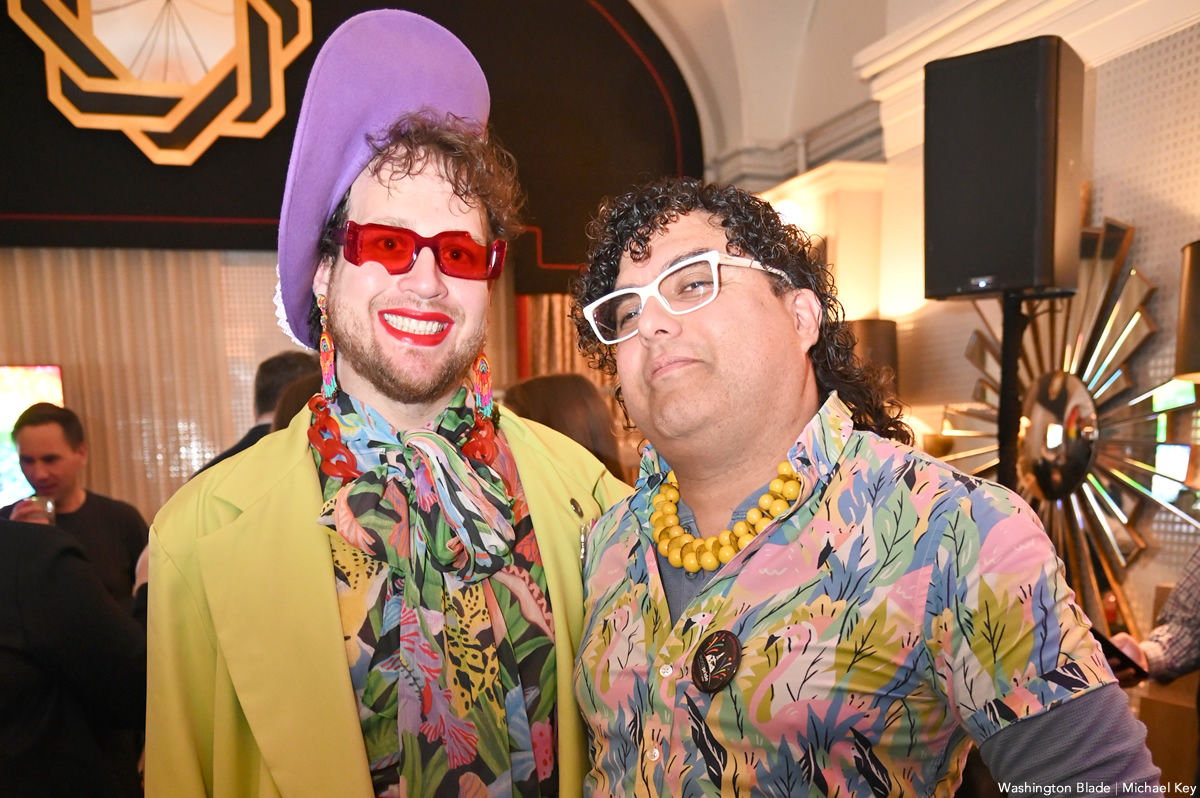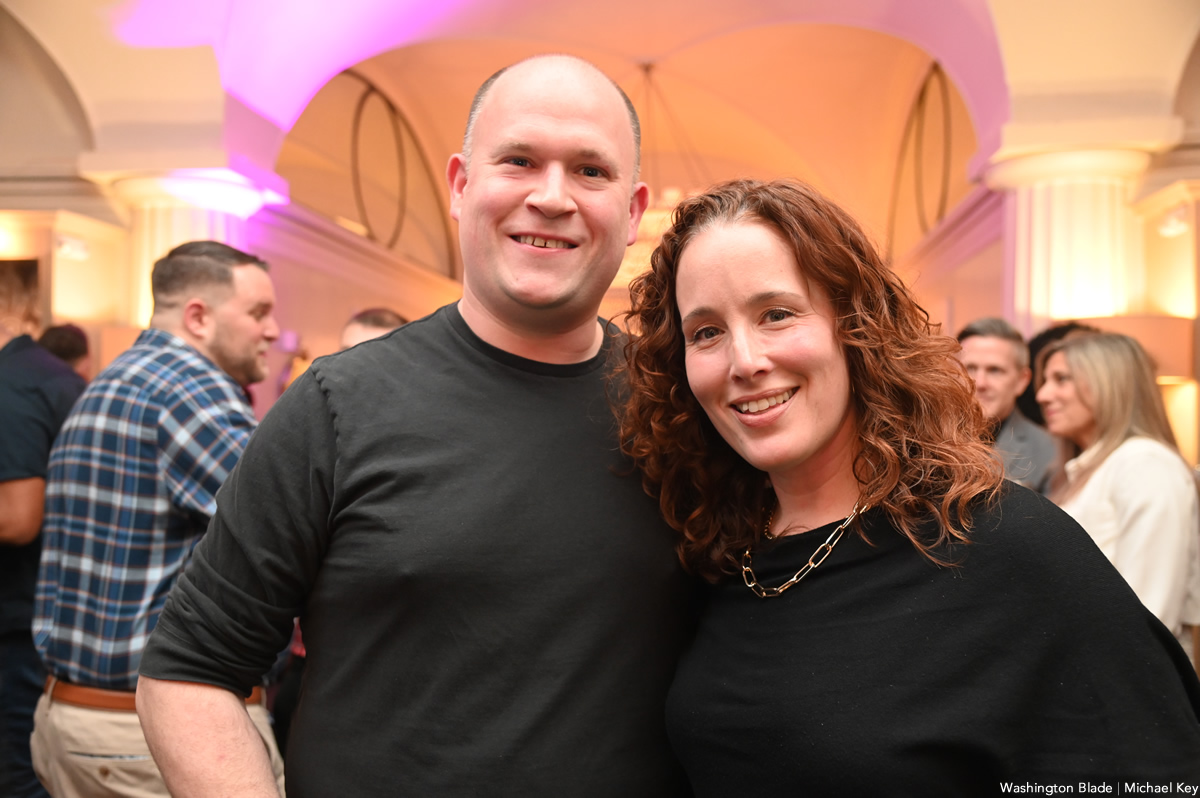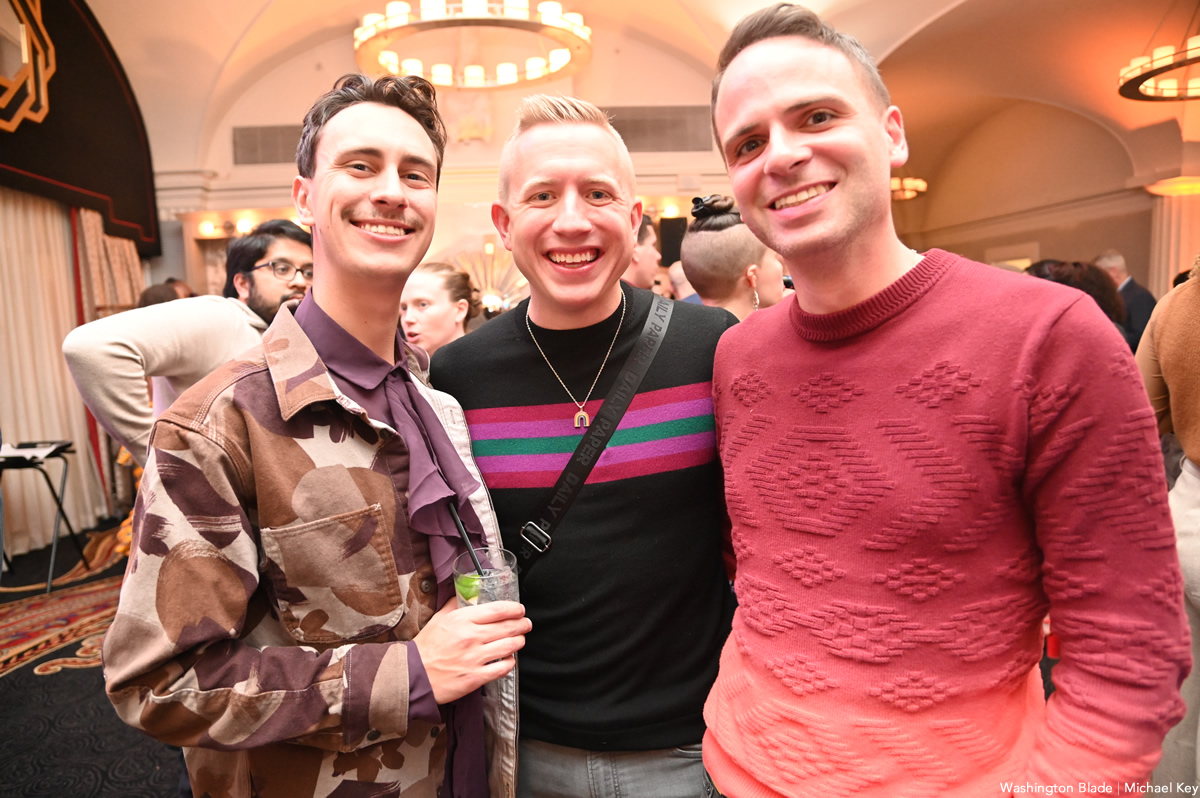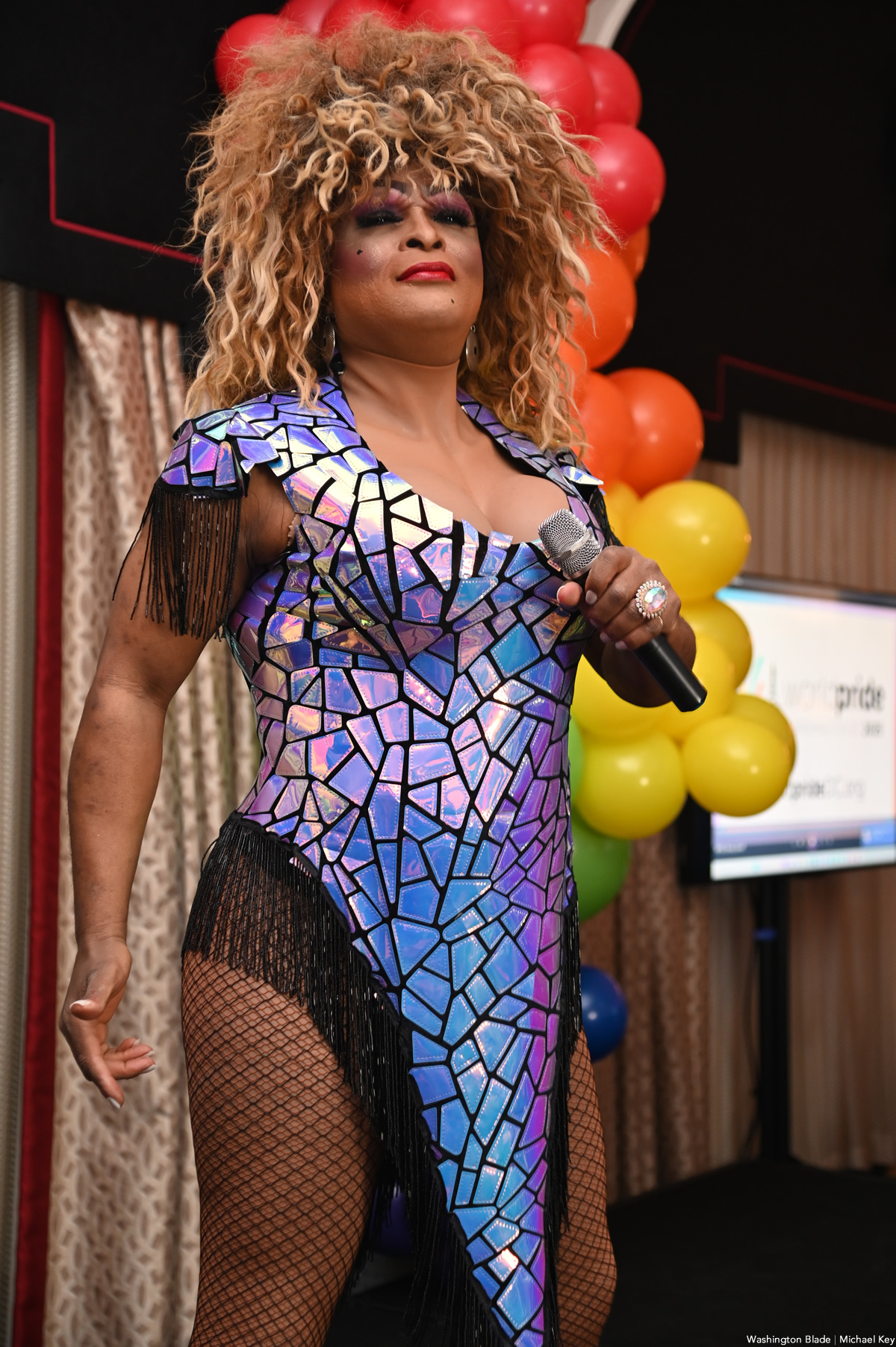 Covering Pride Reveal at Hotel Monaco for @WashBlade . @shiqueeta performing: pic.twitter.com/cONCQQR706

— Michael Patrick Key (@MichaelKeyWB) March 17, 2023