White House: Court remand of Gavin Grimm case a 'routine practice'
Justices sent trans student case to Fourth Circuit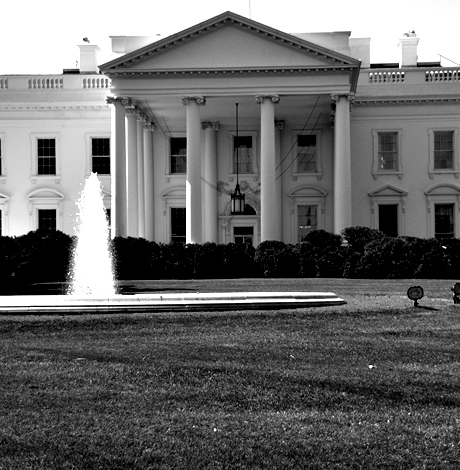 A White House spokesperson Monday called the U.S. Supreme Court's decision to scrap consideration of a case that would have nationwide implications for transgender rights a "routine practice."
Kelly Love, a White House spokesperson, made the remarks in an email response to a Washington Blade inquiry on whether President Trump supports the Supreme Court's decision to nix consideration of the case filed by Gavin Grimm, a transgender student seeking to use the boys' restroom consistent with his gender identity, and remand it to the U.S. Fourth Circuit Court of Appeals.
"The Supreme Court's remand today is a routine practice in dealing with cases in which circumstances have changed while a case is pending," Love said.
Love referred to the remand as a "routine practice" after the Blade expressed dissatisfaction with an earlier response in which she stated the facts of the Supreme Court's action without characterizing the administration's view.
"The Supreme Court was due to hear a case this month in which a school district was sued by a transgender student for access to bathrooms and locker rooms corresponding to the student's gender identity," Love said. "Now that the Departments of Justice and Education have withdrawn their guidance on that issue, the Supreme Court has sent the case back to the lower court to interpret the law without the overlay of the guidance."
The Supreme Court initially agreed to hear the case last year, but reversed course Monday and remanded the case as a result of the Trump administration revoking Obama administration guidance assuring transgender students access to the restroom consistent with their gender identity.
That guidance formed the basis of the Fourth Circuit decision in favor of Grimm and one of two questions the Supreme Court agreed to consider after his high school in Gloucester County, Va., petitioned justices to review the ruling.
Joshua Block, who represents Grimm as a senior attorney with the American Civil Liberties Union, said in a conference call earlier in the day even though the administration has withdrawn the guidance, the prohibition on sex discrimination in Title IX of the Education Amendments of 1972 still protects transgender students regardless of what the White House says.
"Trump can't roll back what the statutes say; he can roll back whether or not he's actually going to be enforcing the way he should be," Block said, "I think that the previous administration was making sure through guidance and regulations to be enforcing those statutes consistently with how lower courts interpreted them to provide equal education to everyone regardless of sex, including trans students. I think that unfortunately, in this administration, it looks like we're on our own and we'll have to be protecting ourselves in court."
Biden admin: Discrimination against LGBTQ kids illegal under Title IX
In contrast, Trump DOJ sided with anti-trans laws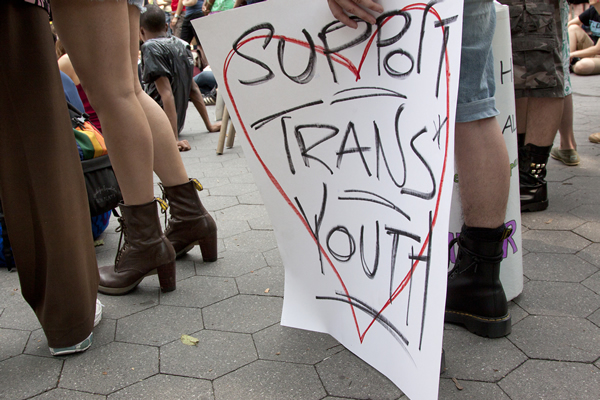 The Biden administration made official on Wednesday its position that discrimination against LGBTQ kids in schools is illegal under federal law at a time when states have enacted measures prohibiting transgender kids from playing in school sports or obtaining transition-related health care.
The Education Department, in a notice of interpretation signed by Secretary of Education Miguel Cardona, declared it would enforce Title IX of the Education Amendments of 1972, which bars discrimination on the basis of sex in schools, to prohibit discrimination both on the basis of sexual orientation and gender identity.
"The Supreme Court has upheld the right for LGBTQ+ people to live and work without fear of harassment, exclusion, and discrimination – and our LGBTQ+ students have the same rights and deserve the same protections" Cardona said in a statement. "I'm proud to have directed the Office for Civil Rights to enforce Title IX to protect all students from all forms of sex discrimination. Today, the Department makes clear that all students — including LGBTQ+ students — deserve the opportunity to learn and thrive in schools that are free from discrimination."
In contrast, the Trump administration had interpreted Title IX to exclude cases of anti-transgender discrimination in schools. In fact, the Justice Department under former President Trump filed a legal brief in defense of an Idaho law against transgender kids in sports in ongoing litigation against the statute.
Just this year, a number of states have enacted similar laws. Florida Gov. Ron DeSantis, a potential 2024 presidential candidate, said upon signing into law a measure banning transgender kids, that status would go "based on biology." Arkansas has enacted a law over the veto of its governor making criminal the providing of transition-related care to transgender kids.
The notice of interpretation is consistent with the executive order President Biden signed on his first day in office instructing federal agencies to prohibit anti-LGBTQ discrimination to the furthest extent possible in the wake of the U.S. Supreme Court's decision in Bostock v. Clayton County. In his executive order, Biden specifically spelled out students should be able to go school without being  "denied access to the restroom, the locker room or school sports."
It wasn't immediately clear whether the Biden administration would follow up on the memo with legal action against states with anti-transgender laws. The Education Department didn't immediately respond to an inquiry on the issue.
The White House has consistently referred questions on whether the Biden administration would take up legal action against states enacting anti-transgender laws to the Justice Department, which hasn't responded to multiple requests for comment.
Biden urged to ensure COVID-19 vaccines reach LGBTQ people abroad
US bought 500 million Pfizer doses for COVAX initiative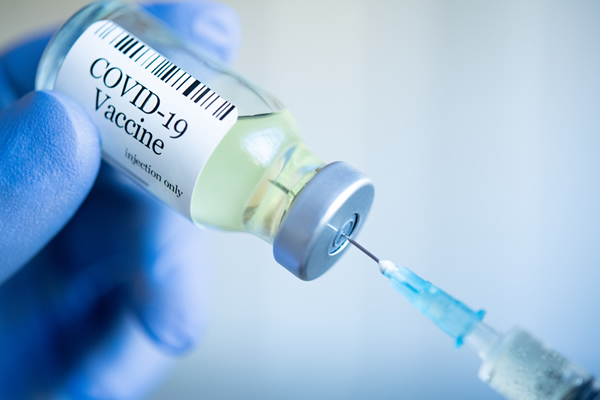 Four Democratic congressmembers have asked President Biden to ensure some of the 500 million doses of the coronavirus vaccine it bought to distribute around the world will reach LGBTQ people that the pandemic has left even more vulnerable.
"While we are pleased to see the administration's efforts to support global public health, we would like to ensure these vaccines are equitably distributed once they are sent abroad," wrote U.S. Reps. Dina Titus (D-Nev.), William Keating (D-Mass.), David Cicilline (D-R.I.) and Ted Deutch (D-Fla.) in a letter they sent Biden on Tuesday.
The Washington Blade exclusively obtained the letter.
"We are particularly concerned that the LGBTQI+ community may be unjustly excluded from receiving vaccines in various countries," it reads.
The Biden administration last week announced the U.S. will buy 500 million doses of the Pfizer vaccine. The African Union and 92 countries around the world will receive them through COVAX, a global initiative the World Health Organization co-founded in order to ensure equitable distribution of the vaccine.
The letter notes the pandemic "exposed inequity in health care systems around the world for many marginalized groups, especially the LGBTQI+ community."
"Due to stigma, violence, and discrimination, LGBTQI+ people — and transgender and non-binary individuals, in particular — face additional barriers to accessing relief and health care services," wrote the congressmembers. "In addition to non-inclusive approaches to distributing relief, unsafe distribution centers and anti-LGBTQI+ sentiments and/or rhetoric of relief workers may also prevent LGBTQI+ individuals from obtaining vaccines."
The letter, among other things, notes transgender people in Panama faced discrimination under gender-based regulations the country's government implemented to control the pandemic's spread. The congressmembers also cite Ugandan authorities who charged 19 LGBTQ people with violating coronavirus-related social distancing rules after their April 2020 arrest at a shelter in the country's capital of Kampala and Hungarian Prime Minister Viktor Orbán's efforts to further restrict LGBTQ rights in his country after lawmakers gave him more power under the guise of combatting the pandemic.
"These are just a sample of the countless instances where those in the LGBTQI+ community have been unjustly discriminated against because of their gender identity and expression, sexual orientation or whom they love," reads the letter. "As the entire world focuses on trying to return to some normalcy, we must ensure those who have been marginalized are afforded the same opportunities and resources to resume their lives."
Biden in February signed a memorandum that committed the U.S. to promoting LGBTQ rights abroad. The congressmembers in their letter notes they "appreciate your long record of promoting LGBTQI+ rights around the world."
"We hope that as the United States finalizes agreements for vaccine donations to countries, your administration will ensure that governments receiving vaccine doses from the United States will equitably distribute them to their residents regardless of their sexual orientation or gender identity," they conclude.
As NYC Pride nears, ban on police seen as support for trans, BIPOC attendees
Organizers to provide 'community-based security and first responders'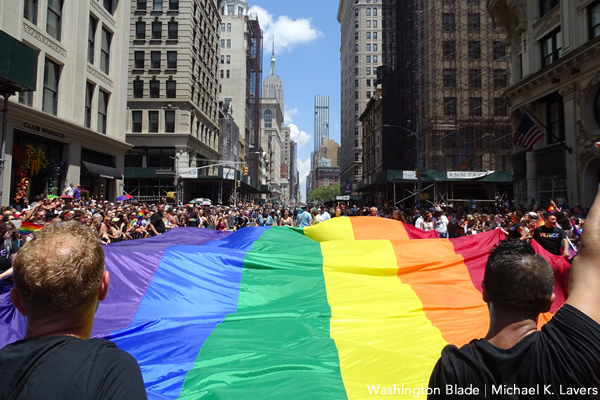 NYC Pride announced last month that it would no longer allow corrections and law enforcement exhibitors to participate in NYC Pride events until 2025. The decision is in accordance with NYC Pride's commitment to create safe spaces for marginalized LGBTQ groups including BIPOC and transgender individuals at their Pride festivities.
"Effective immediately, NYC Pride will ban corrections and law enforcement exhibitors at NYC Pride events until 2025. At that time their participation will be reviewed by the Community Relations and Diversity, Accessibility, and Inclusion committees, as well as the Executive Board," reads NYC Pride's statement. NYC Pride is scheduled for June 27.
To make sure that safety regulations are still adhered to at events, NYC Pride will "transition to providing increased community-based security and first responders, while simultaneously taking steps to reduce NYPD presence at events."
Police officers being banned from participating in Pride parades and festivities is not an unfamiliar conversation to LGBTQ advocacy and activist groups in North America. In 2018, Capital Pride in D.C. announced that uniformed officers would not be allowed to march in the Pride parade. In 2019, Pride Toronto announced that uniformed police officers would not be permitted to attend any Pride Toronto events.
The announcement was preceded by a voting session that took place among Pride Toronto members. Global News, a Canadian news platform, reported a final result of 163-161, disallowing police participation in Pride Toronto events.
Global News also reports that Pride Toronto committed to using their $1.25 million federal grant to examine the LGBTQ community's feelings regarding police, and to forge a way forward.
In solidarity with the #BlackLivesMatter movement, Vancouver Pride Society announced in 2020 that police officers were no longer welcome to march and exhibit during any of Vancouver Pride Society's festivities.
"The roots of Pride are in righteous anger, riot and uprising against police brutality. These riots against the violence of the police were led by Black and Brown trans women and queer people. The Stonewall Riots propelled gay movements from assimilationist tactics towards unapologetic Pride. These riots worked," reads Vancouver Pride Society's statement.
The organization also pledged to ensure public safety by participating in calls to defund the police and "commit to learning and convening community dialogues about what these alternative forms of managing public safety look like."
Why ban the police? The decision from NYC Pride was simple: given the law enforcement's history of police brutality in America, there is a need to ensure that BIPOC and transgender individuals who attend Pride events can do so comfortably, without feeling vulnerable at events meant to be safe havens that allow full, unabashed identity expression and manifestation.
"After many interactions between the police and LGBTQ community locally, [including] the passive aggressive moves between the NYPD and peaceful protestors in Washington Square Park last year, we have to look at the history," said André Thomas, NYC Pride co-chair. "The ability to welcome Black, Brown, and trans Americans at our events is an even higher priority than for someone to be able to wear police uniform in a parade."
It is no secret that BIPOC and transgender communities are some of the most vulnerable groups when it comes to interactions with corrections and law enforcement officers.
Mapping Police Violence reports that in 2020, Black people constituted 28% of those killed by the police despite only constituting 13% of the country's population. The 2015 U.S. Transgender Survey also reports that Black transgender people were 50% more likely to report that their interactions with police officers as suspecting them of soliciting sex work and leading to an arrest. In addition, the Movement Advancement Project reports in a 2017 study that nearly 40% of incarcerated girls identify as LGB and 85-90% of incarcerated LGBTQ youth are LGBTQ youth of color.
With this in mind, NYC Pride's goal is to make their events harm-and-fear-free for members of the LGBTQ community.
To supplement the absence of corrections and law enforcement officers at NYC Pride events, the organization will provide community-based security companies and first responders who will ensure that Pride events are secure and will also be on standby in case of emergencies.
As part of their training, the security companies are primed on how to deal with all kinds of situations including responding to an active shooter.
"Our staff has gone through active shooter training and everything it entails including what they're wearing and how they're identifiable to the community," said Thomas. "We want to ensure people that even though the NYPD may be a block away, there is still security [present] to take care of your needs."
A lot of NYC Pride's information regarding security measures is currently being relayed through social media and reportage from various news sources.
"We tweeted about our meetings that we had with the NYPD to reinforce public safety after the initial news broke out of what's been going on," said Thomas.
Regarding whether NYC Pride will implement this year's model for next year's Pride, "[NYC Pride is] figuring out what works and what doesn't," said Thomas. "We're trying to do things in a hybrid model with some limited in-person and some virtual events. We're going to figure out what to keep and what to change, and this will influence the planning and processes that we do."
As for future Prides, Thomas wants everyone to remember this: "It's always someone's first Pride, and so, you want to be able to give someone that special experience. So, for future Prides, we'll be working on greater inclusivity and representation."