White House: Court remand of Gavin Grimm case a 'routine practice'
Justices sent trans student case to Fourth Circuit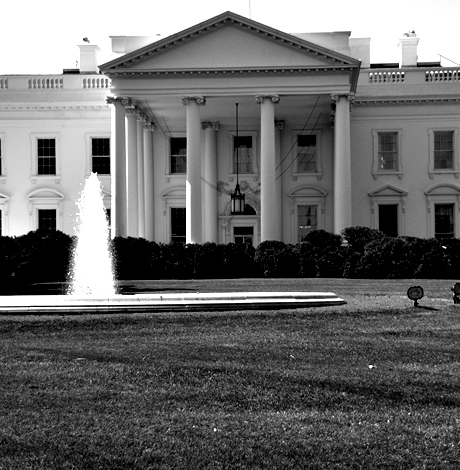 A White House spokesperson Monday called the U.S. Supreme Court's decision to scrap consideration of a case that would have nationwide implications for transgender rights a "routine practice."
Kelly Love, a White House spokesperson, made the remarks in an email response to a Washington Blade inquiry on whether President Trump supports the Supreme Court's decision to nix consideration of the case filed by Gavin Grimm, a transgender student seeking to use the boys' restroom consistent with his gender identity, and remand it to the U.S. Fourth Circuit Court of Appeals.
"The Supreme Court's remand today is a routine practice in dealing with cases in which circumstances have changed while a case is pending," Love said.
Love referred to the remand as a "routine practice" after the Blade expressed dissatisfaction with an earlier response in which she stated the facts of the Supreme Court's action without characterizing the administration's view.
"The Supreme Court was due to hear a case this month in which a school district was sued by a transgender student for access to bathrooms and locker rooms corresponding to the student's gender identity," Love said. "Now that the Departments of Justice and Education have withdrawn their guidance on that issue, the Supreme Court has sent the case back to the lower court to interpret the law without the overlay of the guidance."
The Supreme Court initially agreed to hear the case last year, but reversed course Monday and remanded the case as a result of the Trump administration revoking Obama administration guidance assuring transgender students access to the restroom consistent with their gender identity.
That guidance formed the basis of the Fourth Circuit decision in favor of Grimm and one of two questions the Supreme Court agreed to consider after his high school in Gloucester County, Va., petitioned justices to review the ruling.
Joshua Block, who represents Grimm as a senior attorney with the American Civil Liberties Union, said in a conference call earlier in the day even though the administration has withdrawn the guidance, the prohibition on sex discrimination in Title IX of the Education Amendments of 1972 still protects transgender students regardless of what the White House says.
"Trump can't roll back what the statutes say; he can roll back whether or not he's actually going to be enforcing the way he should be," Block said, "I think that the previous administration was making sure through guidance and regulations to be enforcing those statutes consistently with how lower courts interpreted them to provide equal education to everyone regardless of sex, including trans students. I think that unfortunately, in this administration, it looks like we're on our own and we'll have to be protecting ourselves in court."
Capital Pride bids for D.C. to host World Pride 2025
International event draws thousands of visitors
The Capital Pride Alliance, the group that organizes D.C.'s annual LGBTQ Pride events, announced on Sept. 21 that it has submitted a bid to host 2025 World Pride, the international Pride event that draws thousands of participants from throughout the world to the host city.
The announcement by Capital Pride says its bid to host the event in D.C. notes that the event, among other things, would commemorate the 50th anniversary of D.C.'s first LGBTQ Pride event in 1975, which began as a block party near Dupont Circle.
World Pride is licensed and administered by the international LGBTQ organization InterPride. The World Pride events themselves, which usually take place every other year, are organized by InterPride's member organizations such as Capital Pride Alliance.
The Capital Pride announcement notes that World Pride "promotes visibility and awareness of lesbian, gay, bisexual, transgender, intersex and queer (LGBTIQ+) issues on a global level." The announcement adds, "World Pride events include parades, marches, festivals and other cultural activities often enjoyed at Pride celebrations, along with other components such as a human rights conference and large-scale opening and closing ceremonies."
The InterPride website says the deadline for submitting a bid for the 2025 World Pride has passed. It says D.C.'s Capital Pride and Kaohsiung Pride, located in the large Taiwan port city of Kaohsiung, are the only two remaining cities in competition for hosting the 2025 World Pride.
Ryan Bos, Capital Pride's executive director, said InterPride was expected to make its decision on which of the two cities to select sometime in November of this year.
"A recent study conducted by Booz Allen Hamilton revealed that the annual Capital Pride Celebrations, during normal years, result in approximately $371 million in positive economic impacts to the region, a number that may be doubled if the organization is awarded the prestigious event," the Capital Pride statement says.
The 2021 World Pride took place earlier this year in Copenhagen, Denmark. The 2019 World Pride was held in New York City to commemorate the 50th anniversary of New York's Stonewall riots, which many activists consider the start of the modern LGBTQ rights movement.
InterPride says the 2023 World Pride will take place in Sydney, Australia.
Roundup of cities hosting Pride events next month — and those that cancelled
Annapolis, Richmond among postponements in mid-Atlantic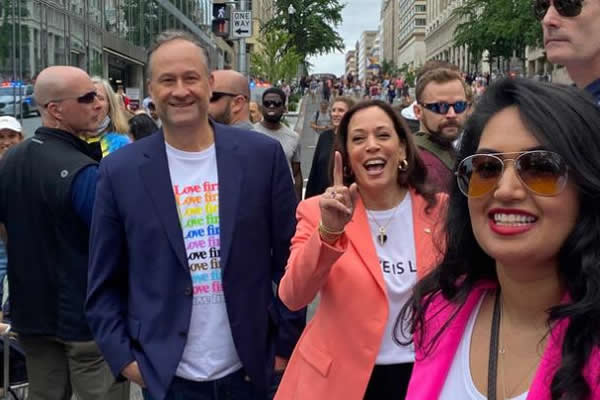 Although organizers are closely watching COVID-19 related developments in their states, at least 15 outdoor, in-person LGBTQ Pride events were scheduled to take place across the U.S. in the fall of 2021, according to the international LGBTQ group InterPride and online announcements by organizers of the Pride events.
Cities in which the fall Pride events are scheduled to take place include D.C.; Fort Lauderdale; Palm Springs, Calif.; Las Vegas; Dover, Del.; and three small cities in Maryland.
The decision to move ahead with those events came shortly after Pride organizers in at least five cities announced they were cancelling their events for this fall due to concern over the COVID pandemic. Among them are Richmond, Va.; Annapolis, Md.; Atlanta; Louisville, Ky.; and San Francisco.
Organizers of a fall Pride event in Philadelphia also cancelled that event, originally set for Sept. 4. But the Philadelphia Gay News reports that the cancellation was not due to COVID but instead was due to objections by members of the community to the policies of the event's organizers and a controversial public statement by one of the organizers considered by some to be derogatory to transgender people.
A statement announcing the cancellation of a San Francisco LGBTQ Pride Freedom Day Fest scheduled for Oct. 20 by its organizers appears to capture the sentiment of organizers of the other fall Pride events that were also cancelled.
"[W]e've determined that to produce a street fair with the safety and health of our communities at top priority, at the quality expected of SF Pride, is just not feasible this fall," the statement says. "We are not cancelling – we're merely postponing. Over the coming months, in addition to some new and returning fundraising events, we're going to focus our energy on Pride 2022," the statement continues.
"We remain as excited as we ever were to capture that spirit of wonder and look forward to bringing Freedom Day Fest to all of you in October 2022," it says.
San Francisco Pride organizers noted that the fall Freedom Day Fest event was to be an addition to the city's regularly scheduled Pride parade and festival that has taken place in June prior to the COVID outbreak but that were cancelled this year and last year.
The Richmond Pride event, known as Virginia Pridefest, was scheduled to take place Sept. 25. The event, which was also cancelled last year due to COVID, has attracted tens of thousands of participants in previous years.
"After consulting with our many corporate sponsors, organizational partners and volunteers we have decided it is in the best interest of the health and safety off our community to postpone VA Pridefest 2021," organizers said in an Aug. 27 statement. "Our preparation puts us on solid footing as we postpone the festival to 2022 when we hope to hold it in June as part of the national observation of LGBTQ Pride Month," the statement says. "This has long been a goal of ours, and this just may give us that opportunity," it says.
Although organizers of Annapolis Pride cited COVID concerns as their reason for cancelling that event, which was scheduled for Oct. 30, activists in three smaller Maryland cities have chosen not to cancel their Pride events.
They include the Howard County Pride Festival scheduled for Oct. 9 in Columbia, Md.; the Upper Chesapeake Bay Pride Festival, also set for Oct. 9 in Havre De Grace, Md.; and Southern Maryland Pride scheduled for Oct. 16 in Solomons, Md.
Like D.C.'s Capital Pride Alliance, Pride organizers in Baltimore cancelled their traditional June Pride parade and festival for the second year in a row and instead held more than a dozen smaller events in June of this year, both in-person and virtual.
In Los Angeles, Christopher Street West, the group that organizes that city's Pride events, including its annual Pride Parade which in pre-COVID years has attracted hundreds of thousands of participants, also cancelled this year's parade for the second year in a row. Like other cities, the group held several virtual Pride events in June.
Los Angeles Blade Publisher Troy Masters organized a Pride Walk in June that attracted a few hundred participants in an effort, Masters said, to hold at least one in-person event to celebrate Pride during the traditional Pride Month in June.
A larger outdoor Pride event did take place in LA Aug. 27-29, called the DTLA Proud Festival, with "DT" referring to downtown LA.
Capital Pride Alliance, which organizes D.C.'s annual Pride parade and street festival that have attracted over 200,000 participants in pre-COVID times, held a scaled back Pride Walk and Pride celebration at D.C.'s Freedom Plaza in June. The group has scheduled an Oct. 17 Pride Street Fair and Block Party on 15th Street, N.W. between P and Q Streets that it's calling Colorful Fest.
On its website, Capital Pride says those entering the block party, which will be in a fenced in area where alcohol will be served, will be required to show proof of COVID vaccination.
"The Capital Pride Alliance is committed to finding opportunities for the LGBTQ+ community to gather together safely, especially as the fall and winter seasons will soon make it more difficult to hold outdoor events and pandemic guidelines will make indoor events challenging," Capital Pride Executive Director Ryan Bos told the Blade. "To that end, we are working closely with the DC Government and following all current COVID-19 guidelines to have a safe outdoor event," Bos said.
The Louisville, Ky., Pride, which had been scheduled for Sept. 18, is among the Pride events cancelled this fall due to COVID concerns, according to its organizers. But a second Pride event held in Louisville each year called Kentuckiana Pride, will take place as planned on Oct. 8-9 with a parade and festival.
Chad Eddings, the Kentuckiana Pride co-director, told the Blade the event would take place in an enclosed outdoor area and participants must show proof of vaccination or a recent negative COVID test as a requirement for admission. He said the event usually draws about 15,000 people.
Cities in which fall Pride events are still scheduled to take place or have already taken place include Burlington, Vt. (Sept. 5); Miami Beach, Fla. (Sept. 18-19); Columbus, Ind. (Sept. 18); North Texas Pride Festival in Plano, Tex. (Sept. 25); Delaware Pride in Dover (Oct. 2); South Florida Afro Pride Parade & Music Festival in Ft. Lauderdale (Oct. 7-11); Las Vegas Pride Parade & Festival (Oct. 8-9); D.C Pride Street Fair & Block Party (Oct. 17) Pacific Northwest Black Pride in Seattle, Wash. (Oct. 29-31); Phoenix Pride Festival & Parade in Phoenix, Ariz. (Nov. 6-7); Palm Springs, Calif., Pride (Nov. 1-7); and Fort Lauderdale, Fla., Pride Parade & Festival (Nov. 20).
InterPride, the LGBTQ organization that keeps track of Pride events "all over the world," released the results of a survey it conducted of 201 worldwide Pride organizations to find out the type of Pride events they were planning for this year. The findings show that the largest number – 40.8 percent – reported they would be holding both in-person and virtual Pride events.
The findings show that 35.3 percent of the Pride organizations planned just in-person events this year; 19.9 percent planned only online or virtual events; and 4 percent either were not planning any events this year or had canceled their events.
The survey results released by InterPride did not breakdown the findings by specific countries.
Va. county supervisors back resolution against 'required' pronoun questions
Unanimous vote in Stafford County allows school defunding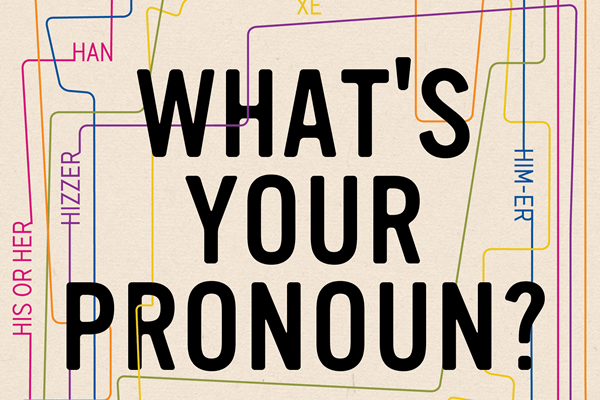 The Stafford County Board of Supervisors on Tuesday unanimously approved a resolution that gives it the authority to deny funds to schools that require students to give their pronouns and teach the 1619 Project and critical race theory.
The resolution denounces "the teaching of the 1619 Project and critical race theory (CRT) and related principles in Stafford County Public Schools," and states the board does not support Stafford County Public School students "being required to identify their chosen pronouns."

The approved document had been updated to change "requested" to give pronouns to "required."

Republican Supervisor Gary Snellings told the board he brought the resolution forward, which passed by a 6-0 vote margin, in response to communication from parents. One supervisor was not present.

Snellings called critical race theory "racism." He also called the New York Times' 1619 Project published on the 400th anniversary of the arrival of enslaved Africans to the Virginia colony a "theory."

Critical race theory is not taught in Virginia public schools, but a state law passed in 2020 requires local school boards to adopt policies that are more inclusive for transgender and non-binary students that follow, or exceed, guidelines from the state's Department of Education.

Snellings said the problem with preferred pronouns was in requiring students to give them. He said that was not in the governing Virginia law.

"This (resolution) does not eliminate anything. It just follows state law," Snellings said.

A Virginia court in July dismissed a lawsuit that challenged the Department of Education's guidelines for trans and non-binary students. Equality Virginia and the American Civil Liberties Union of Virginia were parties to the amicus brief in support of the protections.

"We are deeply disappointed that these adults made such a hateful decision for kids in the community," tweeted the ACLU of Virginia in response to the board's vote.