March 17, 2017 at 1:51 pm EDT | by Dana Rudolph
Inspiring events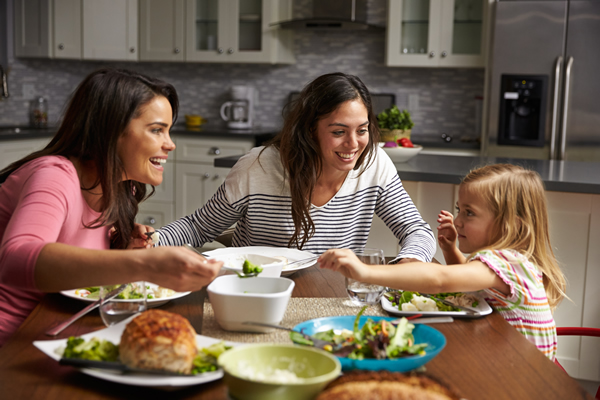 This time of year is often a hard one. Where I live, any day might be a snow day, with my son home from school and the sidewalks needing to be shoveled.
The usual routine of laundry and groceries and dinner doesn't stop. In recent weeks, too, I have been distracted by the news stories of a government chipping away at the rights of LGBT people, immigrants and others. How not to be overwhelmed by it all? Here are some of stories about LGBT families making the past few weeks just a bit warmer.
A U.S. District Court in South Carolina has ruled that it is unconstitutional for the state to refuse to put same-sex spouses on their children's birth certificates. The plaintiffs, Casy and Jacqueline Carson, are a lesbian couple who married in Washington, D.C., before their home state of South Carolina recognized marriage for same-sex couples. When Jacqueline gave birth, they indicated on hospital forms that they were married, but then received birth certificates naming Jacqueline as the "mother" with "no father listed" in the space for the other parent.
The state had previously said it would only issue birth certificates with both same-sex spouses if they got adoptions or court orders, an extra burden not required of different-sex spouses. The couple could not afford this. Casy is a National Guard veteran who left active duty in 2013 because of a serious injury. Jacqueline is a teacher.
Without Casy on the birth certificates they had trouble getting her Veterans Administration and Social Security benefits for their children. Additionally, they worried that Casy could be kept from getting either routine or emergency medical care for the twins and that their children would feel stigmatized when they were old enough to understand their birth certificates.
They filed a lawsuit last May, backed by Lambda Legal and South Carolina Equality. In her ruling Feb. 15, Judge Mary Geiger Lewis wrote that the state's action violates their rights under the 14th Amendment and their "fundamental right to marriage and other protected liberties."
This decision makes me hopeful for the outcome of another case that could have even greater visibility. The National Center for Lesbian Rights last month appealed to the U.S. Supreme Court, seeking to overturn an Arkansas Supreme Court decision that denied same-sex parents the right to be on their children's birth certificates.
To assist, Family Equality Council is preparing a "Voices of Children" amicus brief, seeking stories from older or adult children of same-sex parents in any state who have or had birth certificates without both same-sex parents listed. They prepared a similar brief for the winning federal marriage equality cases in years past; seeing them do so again gives me hope. If you would like to contribute, contact Director of State Policy Denise Brogan-Kator at denisebk@familequality.org.
I'm also inspired by the nearly 800 parents of transgender children, part of HRC's new, nationwide Parents for Transgender Equality Council, who sent a letter to President Donald Trump condemning the Justice Department's announcement that it will no longer try to overturn a district court's hold on protections for transgender students that were instituted by the Obama administration. The department's action means the hold stays in place and the protections remain in limbo.
Finally, a story of allies. After spouses Becky and Kipp Fawcett depleted their savings adopting their children, they wanted to help other families who might be facing even greater financial obstacles, Becky told me in a phone interview. She hoped to offer her services as a publicist pro bono to an adoption-grant organization. She discovered, however, that none of the organizations she found welcomed same-sex or single parents, and all charged application fees. Those weren't the kind of organizations she wanted to support. She and Kipp therefore decided to start helpusadopt.org, an "equality-based adoption grant program."
Since 2007, they have awarded 208 grants of $,500 to $15,000, for a total of more than $1.8 million dollars, to those seeking to complete an adoption. Grantees have included same-sex and single parents as well as different-sex and trans parents. "We take our diversity very seriously here," she says. A total of 16 percent of their grant money has gone to LGBT parents and she'd like to increase that number. They award grants three times a year; their spring application deadline is April 15.
The media is full of stories that may rightly concern and frighten us. We should not ignore them but neither should we feel that all is lost. We are still winning some court battles, still fighting back when we lose and still have allies. Most importantly, whether we are LGBT parents or parents of LGBT children or both, we are strengthened by the bonds of love and family. Nothing is going to change that.
Dana Rudolph is the founder and publisher of Mombian (mombian.com), a GLAAD Media Award-winning blog and resource directory for LGBT parents.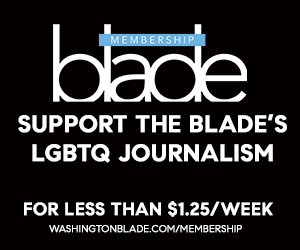 Sign Up for Blade eBlasts