New movies 'A Quiet Passion' and '3 Generations' are quirky, moving
Cynthia Nixon channels Emily Dickinson in gay-helmed 'Passion'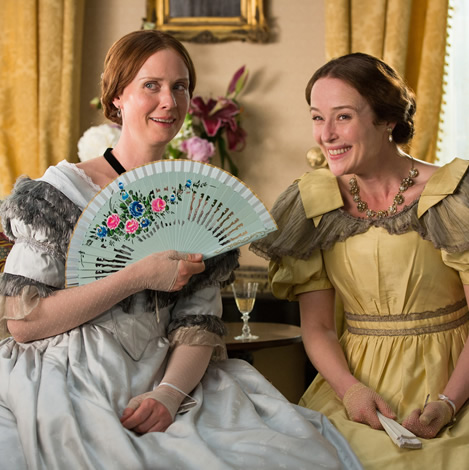 Two films opening today (Friday, May 12) in D.C. theaters are worthy but achieve different levels of effectiveness for varying reasons.
"A Quiet Passion," playing at the Avalon Theatre, is a beautiful, moving and thought-provoking new film that captures the historic meeting of three geniuses: the great American poet Emily Dickinson, the award-winning openly lesbian actor Cynthia Nixon (Broadway's "Angels in America" and HBO's "Sex and the City") and the acclaimed English writer and director Terence Davies, who has been openly gay since the 1970s.
Written and directed by Davies, "A Quiet Passion" is the school-to-grave story of the reclusive poet whose work was largely unknown until after her death. It opens when young Emily (well played by Emma Bell) is asked to leave the Mount Holyoke Female Seminary for her unorthodox religious thinking and closes as her casket is driven to the cemetery while an off-screen Nixon beautifully intones "Because I could not stop for Death."
Davies is an auteur at the top of his cinematic game. Working closely with cinematographer Florian Hoffmeister, costumer Catherine Marchand, and a superb cast, he reminds us that the past in indeed a different country, and that Dickinson was a product of that time, even as she rebelled against it.
The overall arc of Davies' remarkable movie is Dickinson's gradual withdrawal from society. She starts out as a young, vivacious woman strolling through sunlit streets, wearing beautiful clothes, trading witty banter with family and friends and wielding a ferocious fan. But, gradually, as friends move away, family members die and her own body betrays her, she becomes the iconic spinster dressed in white and speaking to visitors only from the shadows from the first-floor landing on the stairs. Nixon's passionate nuanced prickly performance is simply amazing.
While "A Quiet Passion" will, unfortunately, probably not become required viewing in high school English classes, it is definitely required viewing for all fans of great literature and great cinema. It is a meeting of great minds and great hearts.
It's a good thing that "3 Generations," screening at the Angelika Pop-Up at Union Market, is finally getting a general release. After its premiere at the 2015 Toronto Film Festival (under the title "About Ray"), the producers cancelled the scheduled release of the film in the wake of weak reviews.
The revamped film is finally being released and is well worth-seeing. Ray (Elle Fanning) lives with his mother Maggie (Naomi Watts), his lesbian grandmother Dolly (Susan Sarandon) and Dolly's long-term girlfriend Frances (Linda Emond). He is in the process of transitioning and wants to start hormone therapy. To do so, since he is 16, he needs the legal permission of his parents. And that's where the drama starts.
Craig (Tate Donovan) has been out of the picture for 10 years and Maggie is reluctant to reestablish contact (and has her own doubts about signing the papers). The quest for Craig's signature reveals some long-hidden family secrets as well as the central problem with the movie.
The movie isn't really about Ray; it's about Maggie and the revelation of her turbulent past. Ray is a sympathetic character, but he's basically on hold until he can start his treatments. Maggie is the character in motion, and the character who links the three fascinating generations. It's a shame writer and director Gaby Dellal and co-writer Nikole Beckwith didn't get a chance to do a rewrite at the beginning of shooting instead of a reedit after the film's premiere.
Nonetheless, what's there is quite good. The film is a powerful affirmation of Ray's decision to pursue his true identity in the face of both beatings by bullies and uneven support from his family (Dolly asks why "she" can't just be a lesbian). The acting is strong and the camera work by David Johnson is striking.
But most importantly, the moving conclusion of "3 Generations" is a great testimony to the courage shown by Ray and his extended family. That's what makes this movie important and timely.
A queer screen roundup for the holidays
Hotly anticipated films like 'The Whale' and a Whitney biopic are just around the corner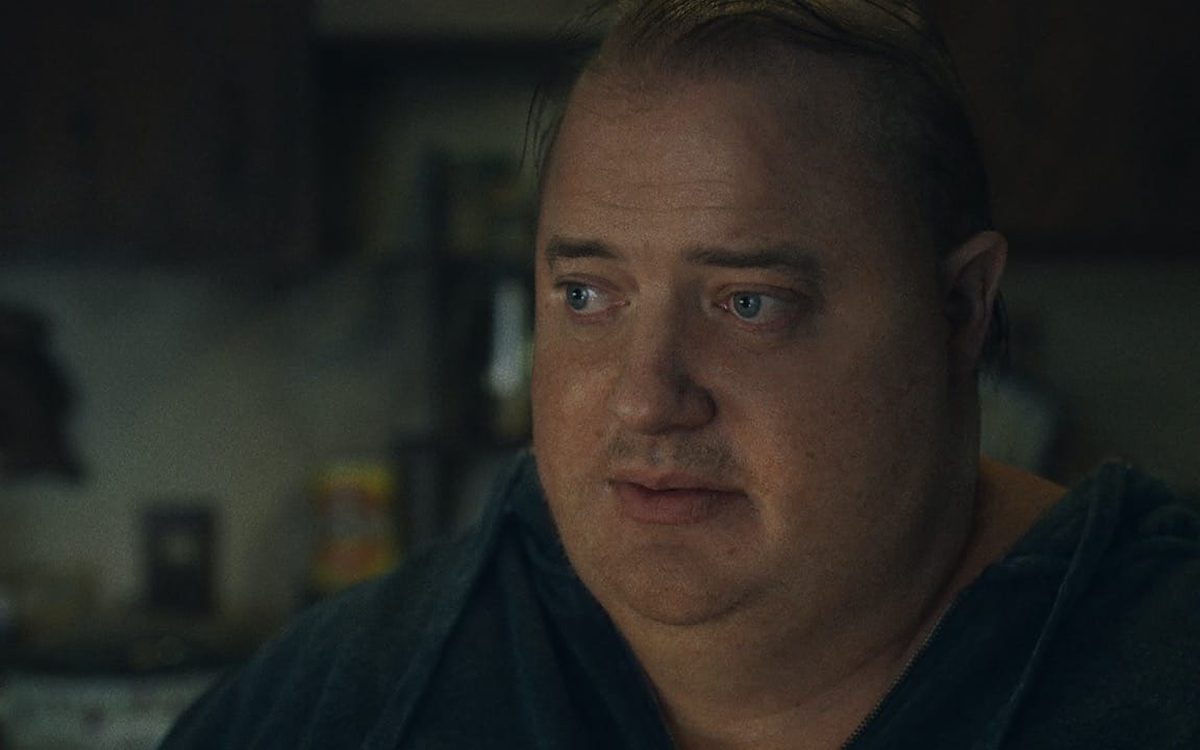 Thanksgiving is less than a week away, and we all know what that means.
No, we're not talking about digging out all those saved recipes for using leftover turkey. We mean, of course, that it's time for the Blade's annual Holiday Entertainment Preview, when we round up all the new LGBTQ viewing options coming our way during the upcoming season. No, they're not all themed for the holidays (because, let's face it, sometimes everybody needs a little escape from all that seasonal cheer), but they're all definitely worth spending a couple of hours' worth of your time in between shopping, planning, partying, and going to the gym to work off all those giant meals and decadent sweets.
"She Said" (in theaters Nov. 18)
Carey Mulligan and Zoe Kazan star as New York Times journalists Jodi Kantor and Megan Twohey in this true-life drama about the investigation that led to the bombshell 2017 report exposing Harvey Weinstein's decades-long history of sexual misconduct against women. There's no direct LGBTQ connection here, per se, but the #MeToo movement inspired by the revelations is cause enough for us to include it on our list, simply in the name of solidarity. The fact that it's female-written and female-directed (by Rebecca Lenkiewicz and Maria Schrader, respectively) bodes well for the messaging in this one, which also stars Patricia Clarkson, Andre Braugher, Jennifer Ehle, and Samantha Morton.
"Wednesday" (Netflix, Nov. 23)
Again, there's no direct LGBTQ connection within the content here (at least as far as we know, yet), but surely none is needed to explain why this new supernatural comedy/mystery series from Executive Producer Tim Burton and creators Alfred Gough and Miles Millar – detailing the crime-solving adventures of now-teenaged Wednesday Addams as she navigates her high school years at Nevermore Academy – has our recommendation. The goth daughter of Gomez and Morticia has long been a queer fan favorite, after all, and there are plenty of other reasons to look forward to this new iteration of "The Addams Family" and its "creepy and kooky" world. Starring Jenna Ortega in the title role, with Gwendoline Christie, Riki Lindhome, and Jamie McShane – and Catherine Zeta-Jones, Luis Guzman, and Fred Armisen making guest appearances as Morticia, Gomez, and Uncle Fester, respectively.
"The Holiday Sitter" (Hallmark, Dec. 11)
This one not only has LGBTQ appeal, it's an actual holiday movie. From the notorious-but-beloved Christmas universe of the Hallmark Channel comes the network's first holiday rom-com about two men (a queer couple was featured in 2020's "The Christmas House," but it wasn't about them falling in love) starring out "Mean Girls" star Jonathan Bennett as a workaholic bachelor who finds himself overwhelmed while babysitting for his out-of-town sister and her husband and recruits a handsome neighbor to help him. We're sure you'll know where things will go from there, but it should be a cozy seasonal watch, anyway. Also starring George Krissa and Chelsea Hobbs.
"Spoiler Alert" (in theaters, limited Dec. 2 / wide Dec. 9)
December's awards season push kicks off with this adaptation of Michael Ausiello's bestselling memoir, in which a young gay couple meet, fall in love, and build a life together for over a decade – only to be faced with a terminal cancer diagnosis for one of them. We know it doesn't sound like holiday cheer, but it takes as light an approach with the subject matter as possible; that doesn't mean you won't cry, of course, but this Michael Showalter-directed tearjerker is hoping you'll get the point that love is worth it even when you know there's going to be a sad ending – and you can't ask for a more appropriate seasonal message than that. Starring Jim Parsons, Ben Aldridge, Sally Field, and Bill Irwin.
"Framing Agnes" (in theaters, limited Dec. 2/Dec. 9)
Not quite a documentary, not quite a fictional narrative, this innovative cinematic exercise from director Chase Joynt takes the story of Agnes – a pioneering transgender woman whose participation in an infamous UCLA gender health study in the 1960s allowed her to gain access to gender-affirming healthcare – and blends it with other stories from long-shelved case files to "widen the frame through which trans history is viewed." Promising "vividly rendered" re-enactments of vintage trans history, collaboratively created by an all-star cast of trans performers, artists, and thinkers, this one is only getting a limited theatrical release, for now – but even if it doesn't screen near you, keep your eyes open, because it looks like it's worth waiting for. Angelica Ross, Jen Richards, and Zackary Drucker are among the featured stars.
"The Whale" (in theaters, Dec. 9)
Another award contender surfaces with this buzzy new drama from the ever-intense Darren Aronofsky, adapted by Samuel D. Hunter from his own play and featuring the long-anticipated return of former Hollywood hunk Brendan Fraser – who stars as an obese middle-aged man trying to reconcile with his estranged daughter after abandoning her and her mother to be with another man. It's won awards already, at Venice and other film festivals, and if the advance praise we've been hearing – both for the film and for Fraser's comeback performance – is to be believed, it's probably going to get several more. But that's not why we recommend it; we just know you love Brendan Fraser as much as we do. Also starring Sadie Sink, Hong Chau, Ty Simpkins, and Samantha Morton.
"Babylon" (in theaters, Dec. 23)
"La La Land" filmmaker Damien Chazelle returns with this original period epic set in 1920s Los Angeles, and he doesn't skimp on the star power. With Brad Pitt, Margot Robbie and Diego Calva leading an ensemble cast, this lavish look at early Hollywood traces the rise and fall of several intertwined characters to spin a tale of "outsized ambition during an era of unbridled decadence and depravity." We're told there's a queer storyline involved, though there are no details yet – but regardless of that, we're in based on that description alone. Also starring Jean Smart, Jovan Adepo, Li Jun Li, P.J. Byrne, Lukas Haas, Olivia Hamilton, Tobey Maguire, Max Minghella, Rory Scovel, Katherine Waterston, Flea, Jeff Garlin, Eric Roberts, Ethan Suplee, Samara Weaving, and Olivia Wilde, this is bound to be another awards favorite, and probably a whole lot of opulent fun, too.
"I Wanna Dance With Somebody" (in theaters, Dec. 23)
Finally, this eagerly awaited biopic of Whitney Houston – directed by Kasi Lemmons and written by Oscar nominee Anthony McCarten – shows up just in time for Christmas to deliver "a no-holds-barred portrait" of the iconic pop star, following her life and career from New Jersey choir girl to one of the best-selling and most awarded recording artists of all time. Starring BAFTA winner Naomi Ackie as Houston, it promises to take us on "an inspirational, poignant – and so emotional – journey" through the late singer's "trailblazing life and career," with "show-stopping performances and a soundtrack of the her most beloved hits as you've never heard them before." That's a lot of hyperbole, but frankly, we'll be disappointed if it doesn't get real about Houston's long-obscured sexuality. Even so, it gets our tentative recommendation on the basis of diva interest alone.
Happy holidays!
'Far From Heaven' still packs a punch 20 years later
Queer classic a merciless deconstruction of American identity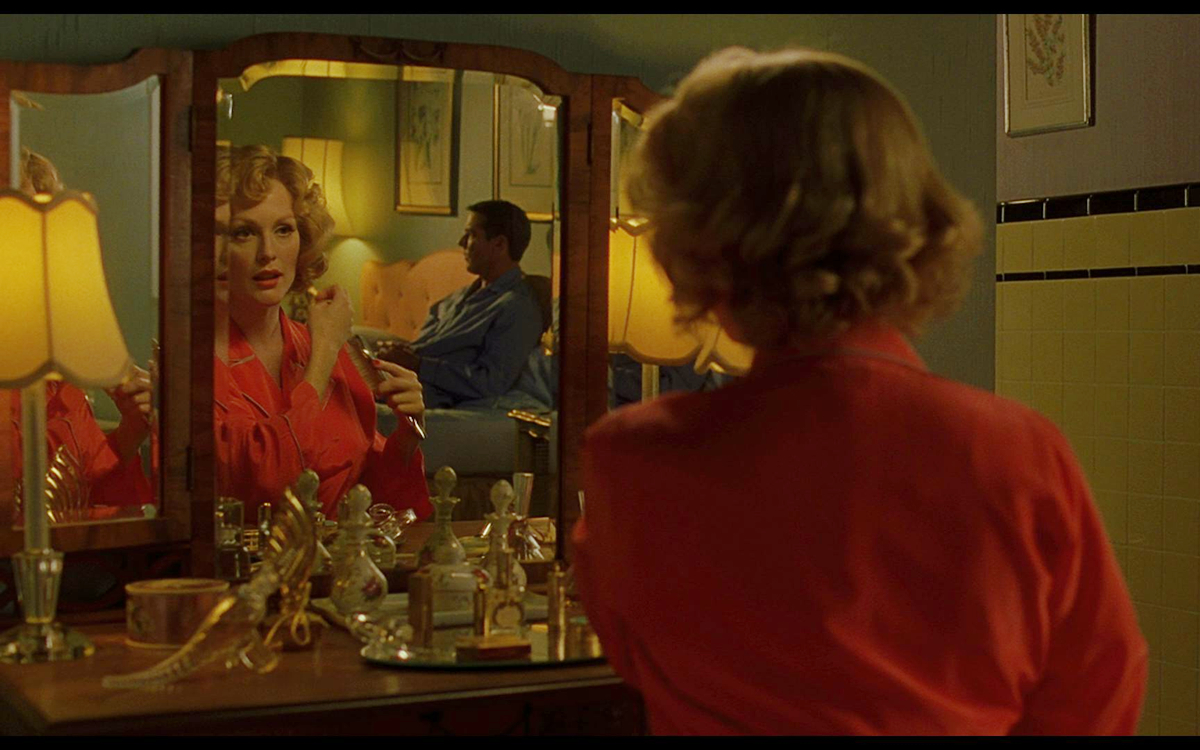 One of the joys of great movies – as any real cinema buff can surely attest – is the ability to revisit them through a new set of eyes. Though the images they show us are frozen, unchanging from the day they were first captured, you the viewer and the world you live in are different each time you watch them.
This shift in perspective becomes even more apparent when the movie in question is one you haven't seen in many years. There's a risk involved, of course: re-watching a favorite, you may find it doesn't live up to your fond memories. On the other hand, you could discover previously unappreciated layers that make you love it even more than you did before. Either way, you're likely to experience the movie as if it were completely new.
Sometimes, though, the power of a movie over time can be deepened by just how much watching it feels the same – and that's why queer filmmaker Todd Haynes' "Far From Heaven," which turns 20 years old this month, speaks even louder to us now than it did in 2002.
Even then, of course, it was a look back at a faraway past. Set in the upper-middle-class world of Hartford, Connecticut, in the late 1950s, it transported us into a seminal period of our history and forced us to take stock of just how much things have changed – and just how much they haven't – in our own time.
Borrowing more than a page from the glossy Technicolor melodramas of the era in which it takes place – in particular, the work of Douglas Sirk, a German immigrant whose outsider's eye tinged the soapy escapist films he directed with a subtle undercurrent of social criticism that would only come to be appreciated by a later generation – "Far From Heaven" is both a painstaking homage to a classic genre and a merciless deconstruction of American identity.
Awash in rich fall colors and adorned down to the smallest detail with pristine replication of the period's iconic clothing, architecture, décor, and automobiles, its aesthetic – breathtakingly beautiful from start to finish – was accomplished by team effort. Haynes wrote a screenplay ripe with the familiar over-the-top style of the vintage films he wanted to recreate and directed with an eye toward emulating the visual conventions – framing, camera angles, editing choices – with which they were composed, even to the point of using old-fashioned rear projection process shots for driving scenes; cinematographer Edward Lachman captured it all on film utilizing the same lens filters and lighting techniques used by his 1950s forebears; Elmer Bernstein, who composed the music for many of the same classics that inspired the film, envelops the narrative in the lush romantic strains of his final major score, adding an even more tangible layer of authenticity to the package; and an impeccable cast of gifted screen actors, led by Julianne Moore in a performance that won her the Volpi Cup for Best Actress at the Venice Film Festival (and should have won her an Oscar, according to many awards-show pundits who consider her loss to Halle Berry in "Monster's Ball" one of the Academy's most egregious snubs), play out the drama with all the skill required to honor the movie's mise-en-scène while still making each moment feel palpably real.
Yet as impressive as the film is as a technical achievement in style, it's not defined by that measure alone. Rather, the style functions entirely in service of a larger goal, in which the myth of "the good old days" is lavishly rendered onscreen only to be torn down by a narrative that asserts all the reasons why they weren't so good after all.
First and foremost, our identification is imprinted upon Moore's character, Cathy Whitaker, a housewife living within a picture-perfect existence as an ideal and dutiful homemaker. Her husband, Frank (Dennis Quaid), is a higher-echelon executive at a television manufacturing company – the 1950s equivalent, perhaps, of a tech bro – whose paycheck she spends in the daily running of the household she shares with him and their two young children, a job made considerably easier by the presence of hard-working housekeeper Sybil (Viola Davis); her personal time is filled with the obligatory demands of her class position – organizing fundraisers, car-pooling kids to school and extra-curricular activities, and planning parties designed as much to show off her family's position of status and privilege as for anything else. Her idyllic existence, however, is about to be disrupted.
Frank, as she discovers in the most awkward way imaginable, turns out to have long-repressed homosexual desires, upon which he has begun acting by delving into the hidden underground world of closeted 1957 queer life and which have put an even greater emotional distance into their already-perfunctory marriage. At the same time, she begins a friendship with her Black gardener, Raymond (Dennis Haysbert), a widowed father raising a daughter on his own while operating a successful landscaping business that serves the prosperous white community. Naïve but good-hearted, she clings to the hope that psychological conversion can "cure" her wayward husband, while denying her own feelings toward Raymond and remaining willfully dismissive of the "Karen-ish" outrage and salacious gossip that infects her social circle – even her closest friend (Patricia Clarkson), whose loyalty ends up extending only as far as her own prejudices will allow – about the nature of her relationship with him. Even in a real 1950s melodrama, she would be in for a hard lesson.
That lesson might be entirely predictable from our contemporary point-of-view – most of us have long acknowledged the homophobia and racism hiding behind the cheery domestic bliss of the Eisenhower years, and the punitive stigma levied against anyone who dared defy that social order is sadly still an oft-told tale. It's easy for us to foresee how wrong things will go for Cathy as she persists in going against the grain to follow the yearnings of her heart – but what makes her story resonate with modern audiences has nothing to do with any expectation of a happy ending.
Instead, the power of "Far From Heaven" lies in the uncomfortable realization that sexuality and race are still, decades later, a great divider within the American social order, and the melancholy chill which comes from watching Cathy (and Frank, too, for that matter) fall inevitably from grace into ostracized "other" status. Haynes – who rose to prominence as one of the architects of the "new queer cinema" of the '90s by exploring the traumatic memories of Boomer childhood in films that questioned then-dominant assumptions of established norms and illuminated the crushing isolation of being someone you're not "supposed" to be – crafts his film with a heightened reality that feels more like a sedative-induced hallucination than a tranquil dream; in paying tribute to the Hollywood tearjerkers that influenced his youth, he re-imagines them through the lens of hindsight, revealing the "American Dream" that reinforced our preconceived assumptions about the "natural order" of things to be nothing more than a cruel and manipulative lie. That message was clear two decades ago; now, it rings truer than ever.
In 2002, it was a quietly devastating assertion that only the privileged few had reason to look back fondly on mid-20th-century life in our country. In 2022, in the wake of a disastrous conservative push to "make America great again" by regressing to the strictures of a long-tarnished fantasy, it's a chilling reminder of just how much we have to lose.
Blanchett triumphs with tour-de-force in 'Tár'
Year's best film so far a testament to genius of Todd Field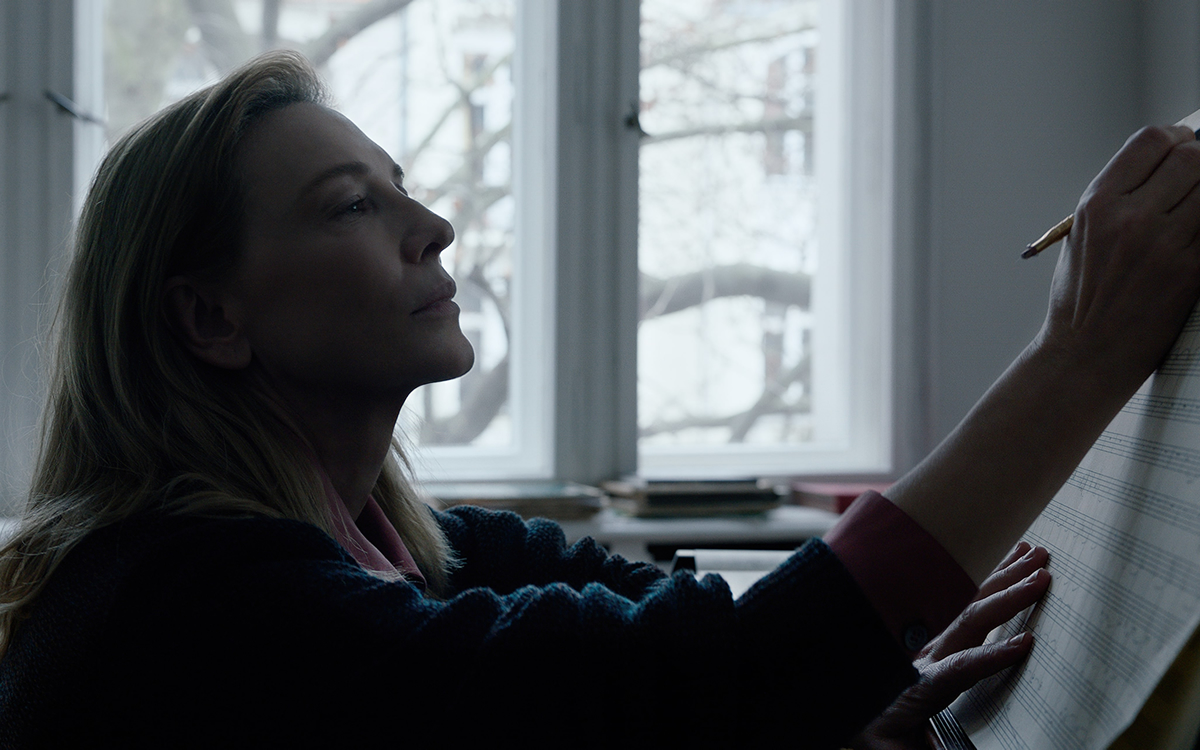 The only thing you need to know before going to see "Tár" is that it is not a true story.
Lydia Tár, the acclaimed female conductor profiled in Todd Field's newest film, is entirely fictional, despite confusion online from people who mistakenly believed otherwise. It's easy to see why; a story about a respected cultural figure's fall from grace might easily be drawn directly from current headlines, and the world depicted onscreen – an exclusive, insular environment in which high art, big money, and base motives exist eternally in uneasy tension with each other – comes across as completely authentic, down to each granular detail. It feels real, even if it's not – and that, of course, is one of the things that make "Tár" such a singular film.
This shouldn't surprise those familiar with writer-director Field, whose short-but-eloquent resume – he's made only three films in 21 years, perhaps mirroring the less-than-prolific pace of former mentor Stanley Kubrick, and "Tár" is the first since 2006 – speaks volumes about his mastery of cinematic craft. His earlier works – "In the Bedroom" (2001) and "Little Children" (2006) – were distinguished by a literary instinct for finding big truth in tiny details and for a keen, almost merciless understanding of the psychology of their characters. In each case, too, there was a focus on the uncomfortable corners of our lives – grief, adultery, domestic violence, pedophilia, murder – and on the way that our intimate secrets spin webs into our public lives. Above all, perhaps, those films were about the masks we wear to disguise the desires we don't want others to see.
Lydia Tár (Cate Blanchett) is the natural legacy of these previous explorations, a culmination of all those potent themes in one enigmatic character. As maestro of the prestigious Berlin Philharmonic, she's at the peak of an already monumental career; she's renowned for her interpretations of the classical canon and an accomplished composer in her own right, a respected musical theorist and practitioner who has achieved world-class fame and success as a woman in a field overwhelmingly dominated by men. She's also a lesbian, raising a young daughter with her wife, Sharon (Nina Hoss).
None of these biographical facts, however, tell us anything about who she really is. To learn that, we have to watch as Field's intricately crafted movie unspools her for us.
More a montage of slice-of-life episodes than a traditional narrative, "Tár" introduces us to its title character through a series of text messages about her between unknown others, just enough to imply that something about her is not what it seems. From then on, everything we see is tinged with suspicion. Field examines her life like a researcher documenting observations, drawing us in with a perspective heightened by specificity – more hyperreal than surreal – as he reveals the gradually widening cracks in her inscrutable façade.
At first, she seems an aspirational figure – brilliant, poised, and supremely confident; gradually, her personal interactions – with overworked PA Francesca (Noémie Merlant), or fawning associate-and-rival Eliot (Mark Strong), or promising young cellist Olga (Sophie Kauer), among others – reveal glimpses of more questionable qualities, perhaps even a hint of narcissism; finally, a pattern emerges, and we begin to recognize, even before she does, that Lydia's compartmentalized life is about to come crashing down around her.
It's an intensely visceral experience, a twist on the "unreliable narrator" motif that invites us to identify with a character that will later be revealed as a fraud. It's hardly a new tactic, but in Field's provocative movie, it strikes a hauntingly dissonant chord – in large part because of the cultural moment in which it comes.
Without revealing too much detail, it's clear enough that sexual misconduct is part of the equation in "Tár," so it's not a spoiler to discuss the way the film subverts the all-too-familiar narrative around that sensitive subject. We are now, sadly, so saturated with scandals around men who use their power as a vehicle for sexual predation that they are dangerously close to becoming a trope. By suggesting that a woman might be the predator, Field challenges our assumptions about that dynamic; yet, far from diminishing the culpability of male abusers by showing females are capable of the same behavior, he reminds us that "toxic masculinity" is a systemic phenomenon. Lydia Tár is the product of a long-established order in which the road to professional success is both paved and defined by male-centric hierarchy; though that order may have become more inclusive, the hierarchy remains unchanged – and the gender lines around sexual predation have become blurred.
Some queer audiences, it should be said, may find further controversy in the film's presentation of the queer woman as victimizer – an old and toxic bit of coded subtext that has been a part of cinematic storytelling ever since the days of the silent vamp. While this might feel particularly tone deaf when current conservative rhetoric includes terms such as "grooming" in its effort to stigmatize LGBTQ people, there's no homophobic agenda in "Tár" – only a cautionary assertion that real life is not subject to the expectations of the bubbles in which we find safe haven. More than that, Field arguably accomplishes the fairest representation possible by allowing its queer protagonist – and despite whatever moralistic judgments his movie may invite us to explore, that's what she is – to be as imperfect a human being as anyone else.
There are many other perspectives, as well, through which to view "Tár" – much has been made by commentators about its focus on "cancel culture," for example, and the influence of social media and virtual discourse over our social mores and ethics. It's a testament to the genius – yes, we'll use that word – of Todd Field that all of them are valid, but none of them define his film. 
Great as his talent may be, though, none of what works about the movie would be possible without its star. Field has said he wrote the role for Blanchett – if she had declined it, the movie would never have been made – and she gives a career-defining performance as Lydia Tár; her dedication goes much further than simply learning the necessary musical skills required – which she did, in order to flawlessly play piano and conduct a live orchestra onscreen – to realize a monumental and multi-faceted character from the ground up. Fierce yet vulnerable, tender and loving yet cold and compassionless, she's a walking contradiction, subject to the same hubris as the rest of us; because of this, we are able to find empathy for her no matter how far out of control she goes – and without that crucial element, the film would fall flat.
It doesn't. Instead, it's an engrossing, even thrilling piece of cinema that keeps us wrapped around its finger for a two-and-a-half-hour-plus running time that feels far shorter than that. It's also the kind with which one must sit for a while before deciding whether we loved it or hated it, and the kind for which there can really be no response in between.
That means we can't guarantee which side you'll come down on, or for what reason – but for our part, "Tár" might just be the best film of the year so far.